A United Nations Centered Workout of the North Korea Situation
One would think it unnecessary to point up the potential for disruption of a functioning international order now before us in the stand off of an American Administration headed by a President widely perceived to be inexperienced and impulsive, and a perennially, aggressively oppositional North Korean dictatorship.
Threats of annihilation of much of the population and productive capacity of a nation — actually, in consequence, the two nations on the Korean peninsula — and total disruption of largest trade relationship in the Pacific Rim — — now a cornerstone of a robust, healthy global trade system — hold the potential for rapid loss of tens of millions of lives, and disruption of supply chains and other exchanges deeply embedded in the United States, China, Korea and other nations. Standards of living would decrease in at least three major economies, and other economic systems around the world could face major uncertainties. The damage to the international fabric would be extensive and last for decades. So clearly it is necessary to understand and take account of what looms before us.
This moment has been long coming, It embodies conflicts which were only held in abeyance by the truce which divided the Korean peninsula over six decades ago. And even the work-around here proposed would only reduce the tensions involved in Korea to currently manageable levels.
One might argue, as, in effect, has Russia's Putin, that the potential danger to the United States and its allies of a Korean nuclear capacity is not likely to destabilize the world, and the United States is overwrought. But the forces in play and in this corner of the world are substantial and persistent, and if World War I taught us anything, it is that a destabilization event can spread far, and catastrophically, beyond its initial impulse.
At this point, it appears that many see Chinese action directed toward North Korea as the most effective and feasible action available. From the viewpoint of the United States, the venue of this writer, one can make the case that there is an asymmetry which China should recognize and respond to. Though nations economically aligned with the United State ring China in the Pacific Ocean area, none of them hosts missile capacities targeting or otherwise threatening China. But North Korea, whose economy is closely linked with China's, aggressively seeks to create a nuclear threat to the United States.
And while the leader of North Korea may not be incapable of connected thought, or intentionally suicidal, he has a very narrow and coddled range of experience. The conduct of his regime suggests that he has little more regard for the millions of lives he might sacrifice in South Korea, or elsewhere, than he would for the ants in an anthill in his path, and he would care little or nothing for any disruption his conduct might lead to in the interdependent web of nations in the Pacific and around the globe.
China's capacity to restrain North Korea may be conditional, and its use in some respects awkward for it. Various writers have pointed out such considerations. But the economic and political stakes for China are massive. Korea is not economically essential to China. But even were it to be considered so, China need not fear that an eventually unified Korea (which the United States does not need, and has not for decades been a core objective of the United States) would decisively tilt the Korean peninsula against China. China has propinquity, a long history, and major market opportunities for any unified Korea, should that, far from certainly, eventuate. In an open international trading regime, such advantages can be legitimately be employed without justifying massive economic or political response from the United States
Even though these are considerations which the representatives of the United States can press, one can consider including in the multilateral response to North Korea's provocative adventure an arrangement which demands less from China than a complete abandonment of North Korea, and which could be more effective as to all concerned.
Let us consider this framework. From the viewpoint of the United States, the critical issue is not so much whether North Korea has an 'atomic bomb' as whether it can deliver such a weapon to our homeland, or the homelands of our economic and political partners, If North Korea's ability to launch offensive long range missiles could be removed, then the threat which has so aroused the United States, and others in the International community, would be eliminated or reduced to far more manageable dimensions.
At present, notwithstanding extensive sanctions, the world external to North Korea has not been able to stop the Kim regime's pursuit of long distance missile capacity. Let us suppose that this continues to be the case, short of sanctions so severe as to induce enormous suffering upon the North Korean people and/or a reformulation of the uses of the United Nations apparatus?
Let us suppose that the United Nations apparatus were to be used to certify and if necessary prevent any ICBM launches, as a part of a program to convert the current truce in the Korean peninsula into a workable treaty. Such a program to in effect disarm North Korea, as to nuclear tipped missiles, would also necessarily involve stepping back sanctions, on proof of performance, and treaty obligations not to invade or use first strike force against North Korea if it were to abide by the treaty.
To give such an arrangement multilateral teeth, let us then suppose that nations with the intelligence and technical capacities to detect the creation and exercise of long distance missile capabilities were to unite to earmark for United Nations 'trigger finger' authorization the use of means to destroy, or otherwise make inoperative, the missile facilities used to launch any ICBM from North Korea. In such an arrangement, no need of demonstrating any harm to any nation would be required, Nor would any single nation, including but not limited to South Korea, be identified as 'the opponent' justifying armed invasion or other forms of retaliation. The issue would become very simple. If North Korea undertakes action which is aimed at delivering destruction to any other nation, by ICBM means, and evidences that aim by ICBM deployment, it would immediately and effectively sacrifice such means, by concerted action of the entire international community. (Even if, in frustrated rage, it were then to lash out on South Korea, it would have doubly earned the concerted opposition of a formidable group of nations.)
Even though this approach could be argued to be elegant and incisive, in concept, it would present substantial practical and political issues. The capabilities to counter ICBM use would have to be identified, and their availability and usage controls continually monitored. This is sensitive territory for any nation having such capabilities. A great deal of very sensitive demarcation and coordination among nations would have to be agreed upon and continually maintained. The mechanism entails such destruction potentials as to demand the most stringent oversight and maintenance, while maintaining lethal effectiveness. Clearly, any such program would have to be explored carefully, by a sufficiently diverse body, before presented for United Nations acceptance in some fashion.
There would also be costs of maintaining this control apparatus. (Those might be covered by levy on North Korean exports and imports. This approach would make international threatening costly to North Korea, while allowing peaceful commerce to proceed without embargoes and other stringent impediments.)
Also, granting this much latitude for lethal effect to a body of global scope would be troubling to many in the international community. If this were done, might it become a template for other cessions of lethal authority, reducing the scope of national sovereignty, and eventually resulting in a group of Overlords remote from the global citizenry, subject to corrupt and brutal use of vast delegated powers? Bit by bit, 'emergency' by emergency', by incremental steps, would international citizenry become international serfdom?
In the legal discipline, there is a saying to the effect that hard cases sometimes make bad law. North Korea is a a hard case. We do not want to let it lead to a repressive international regime.
But 'hard cases' do arise, and require practical solutions. This hard case has a potential for vast global damage, here and now. Let us consider looking down this path.
Getting concert among the most interested national entities, in a formalized framework of this sort, would reduce the possibilities of oppositional interactions among them, involving trade, or military, activity, getting out of hand, and destroying economic commerce important to all nations. North Korea would in effect face an effective blockade of nuclear force, and concerted resistance to any attempt to hold hostage millions of Koreans in aid of its long run effort to gain the capacity to use such force. In exchange, North Korea would gain formal international recognition, would gain assurance that force would not be used against it, and would gain much improved possibilities for peaceful and productive commerce.
Bushido Spirit Resurrected? Japan publicly bared its swords against China
Recently, Japan's Deputy Prime Minister Taro Aso declared that Japan will join forces with the US to "protect Taiwan." There has been a lot of turmoil, but even though the US directly announced that it will follow the "One China policy," Japan has not given up its secret intentions. Japan's new "Defense White Paper," which was just approved, not only continued to link the US, but also displayed greater animosity toward China.
The Japanese government just finished the 2021 version of the "Defense White Paper," according to the Global Times, but both the cover and the substance of the white paper are full of "provocative" meaning. The first is the front cover. According to the image released by Japanese media, the cover of Japan's new "Defense White Paper" is an ink drawing of a warrior on horseback. According to a spokesperson for Japan's Ministry of Defense, the horse samurai on the cover represents the Japanese Self-Defense Force's commitment to defend Japan. However, after seeing it, some Japanese netizens said that it was "extremely powerful in fighting spirit."
From a content standpoint, the white paper keeps the substance of advocating "China menace," talking about China's military might, aircraft carriers, Diaoyu Islands, and so on, and also includes the significance of "Taiwan stability" for the first time. A new chapter on Sino-US ties is also included in the white paper. According to the Associated Press, the United States is expanding its assistance for the Taiwan region, while China is increasing its military actions in the region. This necessitates Japan paying attention to it with a "crisis mindset."
Japan has recently grown more daring and rampant, thanks to a warlike cover and material that provokes China and is linked to the US. Japan has recently bared its swords against China on several occasions.
Not only did Japanese Prime Minister Yoshihide Suga take the lead in referring to the Taiwan region as a "country," but after meeting US President Biden, he issued a joint statement referring to the Taiwan region, and tried his best to exaggerate maritime issues such as the East China Sea and the South China Sea, and Japanese Deputy Prime Minister Taro Aso, Defense Minister Nobuo Kishi, Deputy Defense Mizuho, and Deputy Defense Mizuho. It has all made inappropriate statements on Taiwan and publicly attacked the "One China Principle."
After China clearly voiced its disapproval, Japan not only refused to be constrained, but actively increased its antagonism toward China. Do they truly believe China is simple to provoke? The tensions between China and Japan will undoubtedly worsen as a result of Japan's publishing of this white paper. Although Japan has the bravery to provoke, it lacks the guts to initiate an armed war with China. After all, even the United States, on which they have traditionally counted, would not dare.
It is simple to employ force against China, and if the Japanese Self-Defense Force want to fight the People's Liberation Army, it is preferable for them to be prepared for any catastrophic outcomes. Furthermore, China has long been Japan's most important commercial partner. Even with Japan's sluggish economy, they should be wary of challenging China. If they refuse to examine this, China may let them face the consequences of economics and trade.
Furthermore, the US has declared unequivocally that it will pursue the "One China Policy" and has intimated that it will not "protect Taiwan" with Japan. The stance of the United States demonstrates that, despite Japan's determination to constrain China on the Taiwan problem and invitation to the United States to join in "safeguarding Taiwan and defending Japan," the United States is hesitant to offer such refuge to Japan. As a result, Japan should be clear about its own place in the heart of the United States and attach itself to the United States, although it may be beaten by the United States again in the end.
In reaction to this event, the Hong Kong media stated that Japan should focus on making friends and generating money rather than intervening in Taiwan's affairs, saying that "provoking Beijing is a fool's errand." As a result, if Japan continues to challenge China, they will be exposed as a total fool. And how good will a fool do in a game between countries?
Hong Kong Issues & the Impact on China's Domestic Politics
Hong Kong after years under British colony was handed over to China after the leash period was over and China being the governing state swore that it will protect the uniqueness of Hong Kong and let it function under its established capitalist system under "one state, two system" policy for the period of 50 years. These 50 years ensure Hong Kong to enjoy the freedom under the China security Umbrella. In contrast to China, the Hong Kong political system consist of multiple parties. Some of these political parties fall under the Pro-democratic camp as they supports the positive reforms in democracy. The other camp is of Pro-establishment, they are known for their support for the mainland China as they consist of basically people from the business sector. In the Hong Kong the Pro-Business supporter or pro establishment are known to be more of the dominant group because of their relation with the China but they have less support of the voter in contrast to the Pro-democratic camp.
Though in the wake of the recent Issues and the conflict with the mainland China it seems that the promises that were made at the time of handover are just fading away. Recently China decided to take some bold steps as it decided to intrude and intervene in the political system practiced In the Hong Kong which seems to a crackdown by Mainland China against its opposition. These audacious step of China triggered the massive protest in the Hong Kong driving international attention and Condemnation. What prompted and highlighted the situation more was when China in 2020 passed a national security bill and implemented an extremely comprehensive definitions for crimes such as terrorism, subversion, secession, and collusion with external powers. This bill was said to be controversial as it was a strain for the Hong Kong to establish itself as a full democracy. China also further accelerated the situation by arresting many pro-democracy activist and lawmakers which were protesting against the bill. What factors lead China take such steps was when the political groups in Hong Kong became more radical and formed Anti-Beijing parties threating the China Position and its control over the Hong Kong? Student and youngster took the street to protest for the establishment of the political system that is more democratic in nature, starting to call themselves Hong Kong Nationals rather than identifying themselves as Chinese National. Several of these groups separated in 2020, as Beijing cracked down on political opposition. This all threaten the Chinese position and control over the Hong Kong and its political setup. These steps by Mainland China have hushed many Hong Kong citizens who was fighting for democracy and encouraged others to abandon their lifestyle and escape the city.
If we see the motivation of the China Communist Party after consolidating power was to ensure and invest on the stability, CCP does everything and take every measure they have to in order to preserve the Stability of the Country so for this purpose most of the spending by the party was for the stability that is on the police system, training centers and national defense system that ensure the preservance of stability internally. If we study the CCP history, the power tenure of Xi Jinxing was clearly marked with the same preservance of stability as well as consolidation of power. He did it by benefitting those who were loyal to his leadership for example the pro-business man group in Hong Kong or Pro establishment camp. He sidelined those who were in the opposition as he did with the Pro-democratic wing that were protesting in the Hong Kong. China while introducing the National Security bill right after the massive protest did fuel the situation but it is also clear that China was somehow successful in inflaming the nationalism among people and pitting it against those who ever criticizing in and out of the country. China used the coincidental and the inflamed nationalism for its own benefit. Xi Jinxing handling of situation by doing massive arrest and crack downs on the opposition clearly reflects that regardless CCP and the XI jinxing knowing that such move will prove to be disastrous either seen from the diplomatic, geopolitical of economic lenses still go for it. It shows that the leaders only cared about the political requirements and reinforce inner control ignoring the damages it can have on the geopolitical or the economic situation of the country. All over in the history it had been debated that one day Chinese leadership might implement an aggressive foreign policy or even go for a war just for the sake to distract the public and international attention from their domestic issues. Hong Kong offered that very opportunity that could benefit the Chinese leadership, but without the risks and costs of a war. So I must say the situation handled by the Xi Jinxing was merely motivation but the thirst for consolidating power over Hong Kong rather than benefitting either of the mainland China or Hong Kong.
This situation had also impacted the internal politics of the China both diplomatically as well as economically. Diplomatic in a sense that the world had witnessed the massive protest in Hong Kong and a little later China decided to implement the National security Bill just gathered the Attention of the supranational actors and countries. Due to the Pandemic and its origination from China, it was exposed to the world and all the things happening in China was keenly observed. In such a scenario taking such rigid steps brought the world Attention not in the favor of the Country. Admits the Pandemic as well as the crackdown many countries including USA start to reinvent their policies for China. It was a great chance for the Rivals of China to hit it where it hurts. As Hong Kong served as a great technological hub for the China, deteriorating situation and implementation of such broad definition of terrorism compel many business to close down or relocate themselves thus negatively impacting the already crumbling economy due to pandemic. For example the head office of New York Times announced its relocation to Seoul amidst the deteriorating situation in the Hong Kong. Other than that many technological firms relocated themselves as there were facing restriction and censorship in their activities from China. This happened due to the constant threat of arrest if they did not comply with the demands and the instruction given by the authorities. So Hong Kong issue and the handling of it by the Chinese Government did have many repercussion for the domestic politics of the China. If China keep following on this step and keep seeing Hong through thorough the Nationalist perspective it will Sabotage China Fight for freedom at the larger scale and Hong Kong will time to time rise up again to mold the domestic narrative build by the China and to break its monopoly, which will be a constant threat to China.
100 Years of the Communist Party of China: A Glorious Journey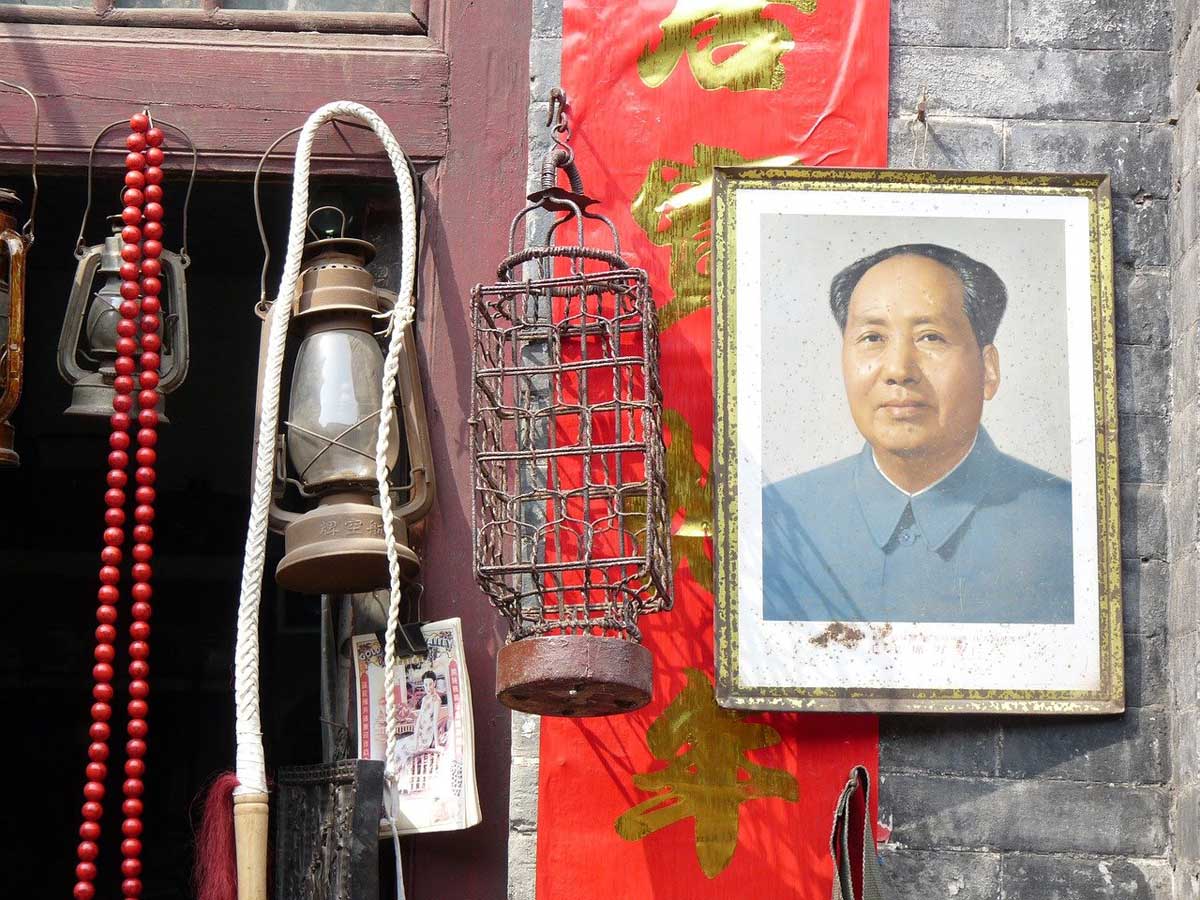 As the Communist Party of China (CPC) marks its centenary, it gives a very strong message to the whole world. The message is: an alternative system is not only possible; it exists, it is working and it is thriving.
During past 100 years of its existence as a political force, CPC has achieved marvels on all the fronts that it had to deal with. The journey started, in my view, by giving Chinese people a confidence that 'we can do it; we can deal with internal and external challenges successfully.' That is how the CPC got itself established in the minds and hearts of Chinese people in its foundational decades – 1920s. Through 1930s and 1940s, the party – though young and fragile at that time – registered a phenomenal role against the Japanese aggression.
The proclamation of the People's Republic of China (PRC) on October 1, 1949 indeed was the most important feat in the history of the CPC and Chinese people at large. Yet, as is globally realized, the tough task starts after the establishment of the state – its preservation, its development and making it a nation known globally for its mettle. CPC performed exceptionally well on all these counts.
Through initial decades of founding of PRC, the Party worked very hard to ensure well-being of Chinese people – the world's most populous nation – and meet their needs of livelihoods, food, education, health and other amenities. The journey was slow, but steady. Through this pre-reform and opening up period, dealing with calamities like famine as well as negative fallouts of the 'Cultural Revolution' was not easy; yet, CPC showed that the Party and its leadership can steer the country through these difficult times.
Obtaining the rightful place for PRC at global fora such as the United Nations, strengthening the country's defence including making it a nuclear power, and establishing a leadership role for the country among the developing world were momentous achievements of that time.
The post-reform and opening up period started a whole new chapter in the history of CPC and China – one that the world knows today as miracle. Today, the People's Republic is one of the strongest and most important nations on the face of the earth. Be it economic growth and development; poverty reduction and social uplift; scientific advances and innovation, as well as a potent role for global development, China is visible as a force to be reckoned with.
This has been possible with sincere, well-thought-out, responsive and forward looking strategies and policies of CPC's central leadership, implemented through its provincial and lower local cadres, across the country.
Lifting more than 800 million people out of absolute poverty and now being a country free of absolute poverty, having achieved a level of modest prosperity – and that too within given timeframe despite the challenges posed by globally-threatening pandemic – is a feat that humanity, not only China, should write with golden words in its history. CPC has made it clear that with dedication to people, engaging them constructively in the process of national development, and giving them confidence, everything is possible.
The advent and successful moving forward of the Belt and Road Initiative (BRI) now becomes the most promising feather in the cap for CPC, today led by visionary Xi Jinping and his able comrades.
My study of China in general and the Communist Party of China (CPC) in particular, over past about two decades, makes me say with conviction that the whole edifice of the Party and its work are truly people centric. Its selection of the cadres, from bottom to the top, is based on qualification, dedication, integrity and capacity to deliver. You get what you deserve. You have to deliver, or else, pave the way for others to do the same better than you. This is a system that brings the cream of the society to the top.
A distinctive feature of CPC's strategic planning, functioning and deliverance is adaption to changing ground realities and trends. Thus, the Party – as I have observed – beautifully blends change and continuity it its system and structure of the governance of the country.
As an international observer, the way CPC has ensured equitable distribution of the benefits of growth and development, amongst it regions as well as ethnic groups, is profoundly impressive, for me. It is inclusive. The beauty of it is that no one feels left behind. Even in case of selection and promotion of its cadres, CPC ensures inclusiveness and representation. Not only all the regions of the country but its various ethnic groups are duly represented and become part of the decision-making for the nation.
CPC, the world needs to know, also follows a constructive consultative mechanisms with eight other political parties of the country – it is not a one way traffic or a one party show. Input and feedback from other parties is incorporated, where so needed and feasible. The Party is now fostering linkages and collaboration with political parties across the globe, sharing experiences mutually.
The notion that western democracy is the only workable political model for the world holds no ground. 100 successful years of CPC become one of the strongest reminders for the world that alternatives not only exist but have proven feasible; much more successful than disruptive, destabilizing, distorted 'democracy' that the west continues to experiment with and wishes to impose upon the rest of the world.
With close to 91 million members, CPC becomes that largest political party on the planet. Yet, my exposure of China gives me reasons to say that every single citizen of China has immense confidence in CPC – believing that the Party is taking their nation in the right direction, in a glorious manner.
It is time for the CPC experience to be showcased to the world, prominently. In coming years and decades, CPC is all set to take China towards unprecedented heights – domestically and internationally.