A United Nations Centered Workout of the North Korea Situation
One would think it unnecessary to point up the potential for disruption of a functioning international order now before us in the stand off of an American Administration headed by a President widely perceived to be inexperienced and impulsive, and a perennially, aggressively oppositional North Korean dictatorship.
Threats of annihilation of much of the population and productive capacity of a nation — actually, in consequence, the two nations on the Korean peninsula — and total disruption of largest trade relationship in the Pacific Rim — — now a cornerstone of a robust, healthy global trade system — hold the potential for rapid loss of tens of millions of lives, and disruption of supply chains and other exchanges deeply embedded in the United States, China, Korea and other nations. Standards of living would decrease in at least three major economies, and other economic systems around the world could face major uncertainties. The damage to the international fabric would be extensive and last for decades. So clearly it is necessary to understand and take account of what looms before us.
This moment has been long coming, It embodies conflicts which were only held in abeyance by the truce which divided the Korean peninsula over six decades ago. And even the work-around here proposed would only reduce the tensions involved in Korea to currently manageable levels.
One might argue, as, in effect, has Russia's Putin, that the potential danger to the United States and its allies of a Korean nuclear capacity is not likely to destabilize the world, and the United States is overwrought. But the forces in play and in this corner of the world are substantial and persistent, and if World War I taught us anything, it is that a destabilization event can spread far, and catastrophically, beyond its initial impulse.
At this point, it appears that many see Chinese action directed toward North Korea as the most effective and feasible action available. From the viewpoint of the United States, the venue of this writer, one can make the case that there is an asymmetry which China should recognize and respond to. Though nations economically aligned with the United State ring China in the Pacific Ocean area, none of them hosts missile capacities targeting or otherwise threatening China. But North Korea, whose economy is closely linked with China's, aggressively seeks to create a nuclear threat to the United States.
And while the leader of North Korea may not be incapable of connected thought, or intentionally suicidal, he has a very narrow and coddled range of experience. The conduct of his regime suggests that he has little more regard for the millions of lives he might sacrifice in South Korea, or elsewhere, than he would for the ants in an anthill in his path, and he would care little or nothing for any disruption his conduct might lead to in the interdependent web of nations in the Pacific and around the globe.
China's capacity to restrain North Korea may be conditional, and its use in some respects awkward for it. Various writers have pointed out such considerations. But the economic and political stakes for China are massive. Korea is not economically essential to China. But even were it to be considered so, China need not fear that an eventually unified Korea (which the United States does not need, and has not for decades been a core objective of the United States) would decisively tilt the Korean peninsula against China. China has propinquity, a long history, and major market opportunities for any unified Korea, should that, far from certainly, eventuate. In an open international trading regime, such advantages can be legitimately be employed without justifying massive economic or political response from the United States
Even though these are considerations which the representatives of the United States can press, one can consider including in the multilateral response to North Korea's provocative adventure an arrangement which demands less from China than a complete abandonment of North Korea, and which could be more effective as to all concerned.
Let us consider this framework. From the viewpoint of the United States, the critical issue is not so much whether North Korea has an 'atomic bomb' as whether it can deliver such a weapon to our homeland, or the homelands of our economic and political partners, If North Korea's ability to launch offensive long range missiles could be removed, then the threat which has so aroused the United States, and others in the International community, would be eliminated or reduced to far more manageable dimensions.
At present, notwithstanding extensive sanctions, the world external to North Korea has not been able to stop the Kim regime's pursuit of long distance missile capacity. Let us suppose that this continues to be the case, short of sanctions so severe as to induce enormous suffering upon the North Korean people and/or a reformulation of the uses of the United Nations apparatus?
Let us suppose that the United Nations apparatus were to be used to certify and if necessary prevent any ICBM launches, as a part of a program to convert the current truce in the Korean peninsula into a workable treaty. Such a program to in effect disarm North Korea, as to nuclear tipped missiles, would also necessarily involve stepping back sanctions, on proof of performance, and treaty obligations not to invade or use first strike force against North Korea if it were to abide by the treaty.
To give such an arrangement multilateral teeth, let us then suppose that nations with the intelligence and technical capacities to detect the creation and exercise of long distance missile capabilities were to unite to earmark for United Nations 'trigger finger' authorization the use of means to destroy, or otherwise make inoperative, the missile facilities used to launch any ICBM from North Korea. In such an arrangement, no need of demonstrating any harm to any nation would be required, Nor would any single nation, including but not limited to South Korea, be identified as 'the opponent' justifying armed invasion or other forms of retaliation. The issue would become very simple. If North Korea undertakes action which is aimed at delivering destruction to any other nation, by ICBM means, and evidences that aim by ICBM deployment, it would immediately and effectively sacrifice such means, by concerted action of the entire international community. (Even if, in frustrated rage, it were then to lash out on South Korea, it would have doubly earned the concerted opposition of a formidable group of nations.)
Even though this approach could be argued to be elegant and incisive, in concept, it would present substantial practical and political issues. The capabilities to counter ICBM use would have to be identified, and their availability and usage controls continually monitored. This is sensitive territory for any nation having such capabilities. A great deal of very sensitive demarcation and coordination among nations would have to be agreed upon and continually maintained. The mechanism entails such destruction potentials as to demand the most stringent oversight and maintenance, while maintaining lethal effectiveness. Clearly, any such program would have to be explored carefully, by a sufficiently diverse body, before presented for United Nations acceptance in some fashion.
There would also be costs of maintaining this control apparatus. (Those might be covered by levy on North Korean exports and imports. This approach would make international threatening costly to North Korea, while allowing peaceful commerce to proceed without embargoes and other stringent impediments.)
Also, granting this much latitude for lethal effect to a body of global scope would be troubling to many in the international community. If this were done, might it become a template for other cessions of lethal authority, reducing the scope of national sovereignty, and eventually resulting in a group of Overlords remote from the global citizenry, subject to corrupt and brutal use of vast delegated powers? Bit by bit, 'emergency' by emergency', by incremental steps, would international citizenry become international serfdom?
In the legal discipline, there is a saying to the effect that hard cases sometimes make bad law. North Korea is a a hard case. We do not want to let it lead to a repressive international regime.
But 'hard cases' do arise, and require practical solutions. This hard case has a potential for vast global damage, here and now. Let us consider looking down this path.
Getting concert among the most interested national entities, in a formalized framework of this sort, would reduce the possibilities of oppositional interactions among them, involving trade, or military, activity, getting out of hand, and destroying economic commerce important to all nations. North Korea would in effect face an effective blockade of nuclear force, and concerted resistance to any attempt to hold hostage millions of Koreans in aid of its long run effort to gain the capacity to use such force. In exchange, North Korea would gain formal international recognition, would gain assurance that force would not be used against it, and would gain much improved possibilities for peaceful and productive commerce.
Taiwan dispute, regional stability in East Asia and US policy towards it
In the 1950s, armed confrontation erupted between the People's Republic of China (PRC) and the Republic of China (ROC) over vital islands in the Taiwan Strait. ROC-controlled islands were bombarded by the PRC on two distinct occasions in the 1950s. The US retaliated by acting actively on favor of the ROC. Tensions in the Taiwan Strait were exacerbated by US policy toward East Asia during the early Cold War. In late 1949 and early 1950, American authorities were prepared to allow PRC forces to cross the Taiwan Strait and defeat Chiang, but when the Korean War broke out in June 1950, the US moved its Seventh Fleet into the Taiwan Strait to keep the conflict from expanding south. The advent of the Seventh Fleet enraged the Chinese Communists, who moved soldiers from Taiwan to the Korean front in preparation for an attack. This served to postpone military conflict in the Strait until after the Korean War, when the US withdrew its fleet.
Beijing claims there is only "One China," of which Taiwan is a part. It considers the People's Republic of China to be China's only legitimate government, a position it refers to as the "One-China concept," and desires Taiwan's eventual "unification" with the mainland.
China, Mongolia, Taiwan, Tibet, and the South China Sea remain part of the ROC, according to Taiwan's KMT-drafted constitution. The KMT opposes Taiwan's independence and has repeatedly advocated for tighter ties with China. However, in light of recent election setbacks, KMT leaders have pondered whether the party's position on the 1992 Consensus should be changed. The Democratic Progressive Party (DPP), the KMT's main adversary, has never supported the 1992 Consensus's understanding. President Tsai, who is also the DPP's leader, has refused to recognize the consensus in writing. Instead, she has endeavored to find a different formulation that Beijing will accept. Tsai declared she was "Elected President in accordance with the Constitution of the Republic of China," which is a One-China document, and that she would "Safeguard the Sovereignty and Territory of the Republic of China" in her 2016 inaugural address. Tsai also promised to "Handle Cross-Strait Affairs in accordance with the Republic of China Constitution, the Act Governing Relations Between People of Taiwan Area and the People of the Mainland Area, and other applicable legislation." Beijing, on the other hand, rejected this statement and severed ties with Taiwan.
UN Membership Status for Taiwan
China directly rejects the participation of Taiwan in other international organizations that only allow governments to join. Taiwan complains its absence on a regular basis, while the US advocates for Taiwan's meaningful involvement in such groups. Taiwan, on the other hand, is a member of over forty organizations, the most of which are regional in nature, such as the Asian Development Bank and the Asia-Pacific Economic Cooperation Forum, as well as the World Trade Organization. On several additional bodies, it has observer or other status. Only fourteen countries have formal diplomatic relations with Taiwan. No government has ever maintained formal diplomatic relations with both China and Taiwan at the same time.
Economic Situation of Taiwan
Taiwan's economy is still based on trade with China, the island's most important commercial partner. However, their economic relationship has been strained in recent years, partially as a result of Beijing's pressure on Taiwan and Taiwanese leaders' rising concerns about the island's overdependence on Chinese trade. President Ma, who served from 2008 to 2016, signed over twenty agreements with the PRC, notably the 2010 Cross-Straits Economic Cooperation Framework Agreement, in which the two countries agreed to remove trade barriers. Direct sea, air, and mail ties between China and Taiwan were reestablished after decades of prohibition. They also agreed that banks, insurers, and other financial service providers would be permitted to operate in both markets. Tsai's main program, the New Southbound Policy, has had some success in increasing trade and investment with Southeast Asian and Indo-Pacific countries. Between 2016, when the project was announced, and 2021, trade between Taiwan and the eighteen nations increased by more than $50 billion. Nonetheless, Taiwan's exports to China reached an all-time high in 2021. Beijing has exerted pressure on other countries to refrain from signing free trade deals with Taiwan. Only a few nations have signed free trade agreements with the island, with New Zealand and Singapore being the only industrialized economies to do so.
US-Taiwan Relations
The United States and the People's Republic of China established formal diplomatic ties in 1979. At the same time, it cut diplomatic ties with the ROC and terminated their mutual defense treaty. However, the US maintains a strong unofficial relationship with the island, selling defense weapons to its military. Beijing has frequently pushed the US to stop sending weapons to Taiwan and to cut ties with the country. The United States' strategy is guided by its One-China policy. It is based on a number of documents, including three US-China communiqués issued in 1972, 1978, and 1982; the Taiwan Relations Act, passed by the US Congress in 1979; and President Ronald Reagan's recently disclosed "Six Assurances", which he delivered to Taiwan in 1982. According to these documents, the United States:
"Acknowledges the Chinese stance that there is only one China and Taiwan is a part of China" and that the PRC is the "only lawful government of China"
Disposes the use of force to resolve the conflict; maintains cultural, commercial, and other ties with Taiwan through the American Institute in Taiwan (AIT), commits to selling arms to Taiwan for self-defense and maintains the ability to come to Taiwan's defense while not committing to do so, a policy known as Strategic Ambiguity was created.
The major purpose of the United States is to maintain peace and stability in the Taiwan Strait and it has urged both Beijing and Taipei to do so. It declares that it opposes Taiwanese independence. For decades, the US has tried to strike a careful balance between backing Taiwan and avoiding a confrontation with China through its policy of strategic ambiguity.
Over Chinese protests, the US strengthened ties with Taiwan under President Donald Trump, selling over $18 billion in armaments to the military and erecting a $250 million facility for its de facto embassy in Taipei. Tsai and Trump spoke by phone before Trump's inauguration, the greatest degree of engagement between the two since 1979. He also dispatched several top administration officials to Taipei, including a cabinet member, and the State Department lifted long-standing limitations on where and how US officials can meet with their Taiwanese counterparts during his final days in office.
Biden's Administrative and Military Relations with Taiwan
The Biden administration has taken a similar approach, maintained arms shipments and endorsed Trump's decision to allow US officials to meet with Taiwanese officials more freely. Biden was the first president of the United States to invite Taiwanese officials to the inauguration. The US regularly sails ships across the Taiwan Strait to demonstrate its military presence in the region, and it has encouraged Taiwan to raise its defense budget. The United States has been more supportive of Taiwan in recent years than it had been before China adopted a rejectionist stance toward the current Taiwanese government. On cross-strait problems, Tsai has been noticeably and consistently moderate. The fact that she would push the limit by declaring full formal independence is not a risk Beijing has to be concerned about. During Tsai's presidency, Washington has increased its support for Taiwan, primarily in response to Beijing's increasing pressure on the island. The Biden administration has a variety of grievances about Chinese behavior and its coercion of Taiwan has been towards the top of that list, as seen by congressional legislation and presidential and administration policy comments.
U-S Implications for Strategic Stability over Taiwan Issues
Strategic stability refers to a condition in which both the United States and China can pursue their key national interests without jeopardizing, if not increasing, regional and global stability. Such strategic stability may also help to establish a pattern of bilateral relations that decreases the likelihood of accidental conflict particularly military conflict while simultaneously enhancing the possibilities for future collaboration. However, the reality on all three sides make stability appear like a far-off dream. Beijing has made it obvious that it feels its national might is quickly expanding and that it will soon be enough to exercise diplomatic, economic, and military supremacy, at least in the western Pacific. Furthermore, the realities of Beijing's expanding power have allowed it to engage in resentment diplomacy, accusing the US and other foreign powers of being responsible for China's "Century of Humiliation" and demanding retribution. If strategic stability is to be achieved, it must begin here for the US to change its policies toward Taiwan and China, they must opt.
Conclusion
Both militaries have increased their capabilities in order to dissuade and defeat the other. The two countries have moved from rivalry to conflict, and both have made establishing Taiwan's future the focal point of that clash on numerous occasions. Taiwan, whether you call it a pawn or not, is caught in the crossfire. As a result, lowering tensions over Taiwan might be the first step toward avoiding potentially devastating instability and, possibly, developing a cautious trust on both sides that other lingering problems can be resolved successfully. A reinforced US policy of dual deterrence, coupled with authoritative assurance, can be a first step toward restoring trust in enormous strategic stability between these two superpowers.
Fujian Aircraft Carrier Owes Its Existence to the BRI
With China officially launching its aircraft carrier Fujian, questions have arisen concerning such a development. Here, we have answered some questions on different levels according to the timeline, so as to present a clearer picture of the situation, showing the close relations between China's economy and the country's national defense.
As things stand, the vessel, referred to as a Type 003 carrier, owes its existence to China's Belt and Road Initiative (BRI) and the "golden decade" in its economic development.
The emergence of the BRI requires China to defend its maritime routes. In the hypothetical scenario where the BRI does not exist, China's geopolitical interest would not have expanded to the extent that a blue-water navy is necessary. Ukraine for instance has no navy at all, yet it still can control the Black Sea with shore-based "Harpoon" missiles. Therefore, without global interests, there would be no aircraft carrier today.
It should be remembered that not only the construction, but also the maintenance of aircraft carriers would require financial resources, and such resources were obtained through China's economic development. In Russia's case, after the disintegration of the Soviet Union and the collapse of Russia's economy, its aircraft carrier fleet had to be disbanded, and this is a good example of the relations between the national defense with the economy. It is precisely because of the "Golden Decade" of China's economy that laid the foundation for the country to establish its blue-water navy today.
The next question is, why did China launch the BRI? How did such an initiative come into being?
With China emerging as the major manufacturer for the rest of the world, conflicts follow suit. Furthermore, overcapacity eventually kept the price down, then came the overstocked inventory and debts. In resolving such issues, I had thought of the principle of the Marshall Plan, and this formed the predecessor and foundation of the BRI. Any detailed discussion on this topic would be long and arduous, yet in essence, the focus is on transferring production capacity, increasing investment in the world, transferring capital, and so on. These are all, in fact, related to resolving China's own problems, that is to maintain its stable development.
This suggestion has attracted the attention of the Chinese leadership, and related policies were eventually introduced. After such a formation process, the policy was finally implemented as the BRI. It is now harder for the public to find books and narratives about the formation process of the BRI. The reason is that most did not go through such a process at all, and many only participated in it later. This, of course, does not mean that the policy formation process did not exist. After all, there is cause and effect for everything. As for the subsequent implementation results of the grand plan of the BRI, how a large number of projects went out of control is a different story, with its own causes and consequences.
The final question is, why did the "golden decade" come into play in China?
The BRI has created numerous demands, as was originally intended. In those years, not only did Chinese enterprises become larger and more prominent, but the annual growth rate of the government's fiscal year also far exceeded the growth rate of GDP. It was such an accumulation of financial resources that supported the construction and development of aircraft carriers and other grand projects.
It is common knowledge that China's economy entered a high growth stage after the year 2000. The annual economic growth rate was more than 10%, i.e., at a double-digit growth stage. Even when faced with the Wall Street financial crisis in 2008, China reacted by issuing an RMB 4 trillion economic stimulus package and the crisis did not impact the country much. The downturn in China's economy was something that happened after 2012, and there are hard data that can prove this.
The so-called "golden decade" refers to an approximate time period where the main growth drivers are as follows: 1. The presence of a large amount of foreign investment and the continuous investment of foreign companies in China, making the country the world's factory during that time. 2. China's large number of net exports supported its economic growth. 3. Urbanization drove the development of the real estate sector, which in turn pushed the Chinese consumption and supported the economic growth. 4. China's currency issuance, as well as investment, had driven its economic development. As it is well-known, the country's economic growth is investment-driven. These factors worked together to form China's "golden decade" and promote the rise of its economy into a salient global force.
The financial resources generated enabled the country to undertake various projects, including constructing aircraft carriers. Some of these projects were unimaginable in the past, yet China managed to accomplish them, such as high-speed rail networks, manned spaceflight, and so on. However, all these needed both demand and money. Of course, demand and money do not exist out of thin air, and there are driving factors behind them.
As an independent think tank, ANBOUND has the honor of participating in these great processes to a certain extent at a fundamental level through the construction of public policies, as well as in policy formation. Here, we briefly introduce some of the logical relationships and basic principles.
Looking into the future, China will face continuous challenges. From the point of view of naval projects such as aircraft carriers, as an important military asset in the future, their very existence will require more financial resources. To sustain them, China will either need to continue gaining money or it will need to tighten its belt. These are the only two options left for China.
The Global-south Geopolitical and Geoeconomic Landscape and China's Growing Influence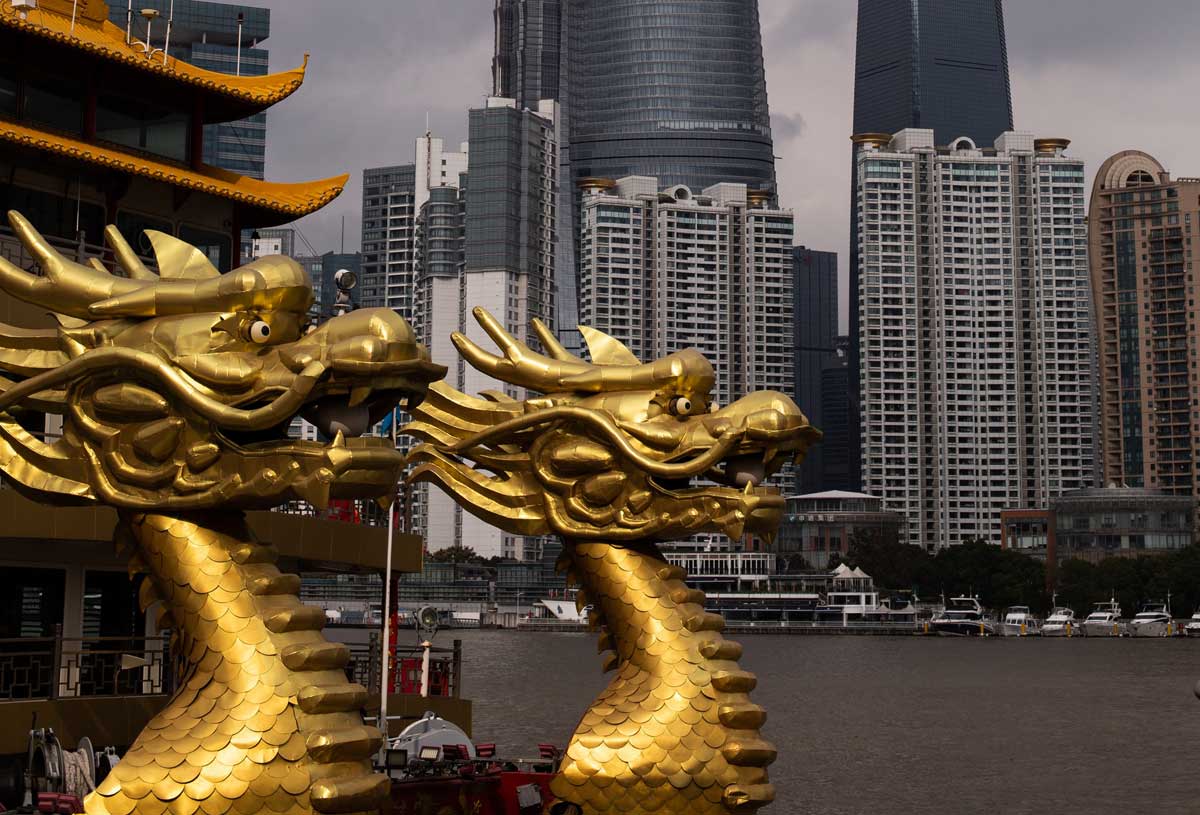 The importance of China's CPEC project in the region and the obstacles it faces. The China-Pakistan Economic Corridor, or CPEC, is an international economic project for China that China has been pursuing for years and wants to maintain good economic, diplomatic and military relations with Pakistan. In addition, terrorist activities have been going on in Pakistan and the region for years against this project in order to stop this Chinese economic project. This is because the East Asia trade route connects to Central Asia through China's CPEC project and for China, energy enters China through this alternative trade route, and trade goods from China reach the Gulf countries and Africa. In addition, the Central Asian states benefit greatly and Central Asia is further liberates from the Western political and economic network. The economic and political significance of the CPEC project, the obstacles it faces, the impacts of CPEC.
On the West led- by US, and the elements that create the barriers to CPEC prevention will be scrutinized later, it is worthwhile to briefly discuss the introduction and background of the CPEC project. The China International Economic Project or China-Pakistan Economic Corridor or CPEC is a set of basic economic projects, which was first established on May 22, 2013 between the two countries, China and Pakistan, for the purpose of lasting political and economic relations. Under the project, China will invest 62 billion USD in the CPEC project in Pakistan, building economic zones, trade roads, railways, dams and bridges across Pakistan. The China-Pakistan Economic Corridor project is essentially a one-belt, one-way BRI initiative for China's next international economic project, The BRI project is once again seeking the restoration of China's historic Silk Road and the sea "String of pearls."
What is the significance of the CPEC project for China and why does China want to invest so much in a country that is a puppet of the West?
The China-Pakistan Economic Corridor (CPEC) serves as an alternative economic transit route for China connecting West China to Central Asia. In this way, China will be able to import raw materials from Central Asia and Africa at low cost and as a result, it shipped its goods from Kashgar in Xinjiang to Central Asia, the Middle East and Africa via the Pakistani port of Gwadar via highways and high-speed trains. In this way, China will expand and strengthen its trade relations with Europe, and China will strengthen its strategic horizons through projects such as CPEC.
Through this project, China can push Pakistan into economic poverty, which will be under the economic domination of China for all ages, and China will gain world-class economic power. China will provide employment to about 80,000 Chinese nationals in Pakistan and the Chinese people will be rich along with the Chinese government through this project. China, as an industrial base in the region, needs huge amount of energy and to meet this need, China wants to first activate China's economic and industrial zones in Pakistan.
And then using Pakistan's hot water to get energy from the Middle East, Central Asia and Africa, China's energy needs are being met by the CPEC project, which is therefore of strategic importance to China. The China's CPEC project will lead to economic integration with China in the Middle East and Central Asia, both of which have vast oil reserves, And China will be a big market for them, and as a result, China's influence in both areas will increase. Through China's CPEC project, China will not only strengthen its economic infrastructures in Pakistan, but Pakistan will repay the Chinese loan to China with interest, In such a case according to the SBP's May 2022 report, Pakistan's total of former debt stood at Rs 53.5 trillion.
What is the political significance of CPEC project for China?
The China-Pakistan Economic Corridor project, which is being implemented in the western Chinese province of Xinjiang, and then will connect the economic corridors to the Pakistani port of Gwadar. Xinjiang province, a strategic region in western China, has been plagued by Uyghur terrorist activity for years. The inhabitants of the area are Uyghur Muslims, who have long been oppressed and persecuted by the Chinese government and trained in forced camps.
Chinese police have imposed various restrictions on Uyghur Muslims, and there are reports that Uyghur Muslims have been banned from buying knives. China's security services claim that Uighur Muslims are inciting public people to extremism and war in Xinjiang province to stop China's economic projects in the West. In short, the region can pose a potential future threat to develops China, and China's future aspirations for an economic empire could be shattered. In short, the region can pose a potential future threat to develops China, and China's future aspirations for an economic empire can be shattered. However, China's CPEC project against the West not only thwarts this Western conspiracy, but also promotes development in the Xinjiang region and stabilizes the region and brings lasting peace to the region. In order to hinder China's economic development, international rivals have been trying to train terrorist groups in the region through Pakistan and destabilize the region in order to block China's international economic projects.
But that both China and Pakistan have a central role in the CPEC project and both countries want stability in the region, So security barriers against China and the potential threat of China's secession of the western part of the country or Xinjiang will be eliminate. Under the pretext of protecting the CPEC project, China will build a large military base in the hot water at the port of Gwadar, through which China can bring the countries of the region, especially India under its naval control; And Chinese naval forces will conduct naval patrols near to the India water. Through the CPEC project, not only China can able to strengthen its foreign policy, but also the strengthening of China's most important and significant domestic policy in relation to Xinjiang.
For years now, Uighur Muslims in Kashgar, Xinjiang, have been fighting at home and abroad to establish a state called East Turkestan in Kashgar, And the Kashgar region is the center of implementation of the BRI project and one of the most important and strategic areas for China. Uighur Muslims are being trained in Afghanistan, Pakistan and Syria to liberate Kashgar and are waging an armed struggle against China through the ETIM group. Nevertheless, if China implements the CPEC project, Xinjiang will have great economic value; And Uyghur Muslims living in the area will be offered jobs in modern factories in order to find work. And the people of the region will not only stop fight in Kashgar for love of money and wealth, but will also fight against other foreign groups in Xinjiang to bring stability to Kashgar. In addition to domestic policy, the CPEC project is also a major contributor to China's foreign policy.
As China expands its economic presence in the Middle East, Central Asia and Africa, it will also expand its military and intelligence presence in areas that are a major victory for China against the West.
What is the economic and political significance of CPEC project for Pakistan?
Pakistan has been a Western colony since 1947 and to this day has been used exclusively for the benefit of the West and has reached the last level of debt owed by the West economically. Through the implementation of the CPEC's project, more areas of Pakistan are gaining economic value, where trade routes reach Gwadar port, such as: Khyber Pakhtunkhwa, Gilgit-Baltistan, Punjab, Baluchistan, Sindh and occupied Kashmir or PoK. In addition, the project will activate about 37 economic zones in all cities of Pakistan, employ 40,000 Pakistani workers and reduce poverty in the country. From China's Xinjiang to Pakistan's Gwadar port, major trade routes and roads for vehicles, railways, electricity import systems and agriculture will be included. With the implementation of the CPEC project, various development projects will be needed in the un-promoted areas of Pakistan, such as Baluchistan and Sindh, and the poor people of these areas will become rich. Residents of Pakistan's Baluchistan and Sindh are facing severe water shortages, the heat in these areas is much higher than in other parts of Pakistan, and many parts of these provinces are facing power shortages to provide cool air systems. However, through the CPEC project, the import power companies will be activate in these areas and the dams will be activate to prevent water shortage and the residents of these areas will have a comfortable life.
In addition, business professionals will be train in Pakistan and the development of skilled business people will be another objective of the project. Under CPEC project, 21 large and small energy projects are being implemented in Pakistan, which will enrich the country in the field of energy. On March 19, 2021, the Voice of America or VOA released a report stating that (Pakistan had connected its new Chinese-built nuclear power plant with a capacity of 1,100 megawatts to the national network. Islamabad now plans to generate about 8,800 megawatts of nuclear energy by 2030 and 40,000 megawatts by 2050. China has also built at least nine coal-fired power plants in Pakistan over the past six years, with the rest under construction, which helps the South Asian country effectively overcome the years of energy crisis). Based on these reports and political analysis, China plans to activate more nuclear power plants in and around Karachi, which could reduce India's role in the region. What is the political significance of this CPEC project for Pakistan? Pakistan, which has been a Western colony for many years, and in addition to its political independence, its economic independence is also under US-led Western domination.
Pakistan's military, religious and political parties, commercial companies and Pakistan's land operate dependently under the leadership of Britain and the Western community. Through the CPEC project, Pakistan is gaining some leeway in all these areas and is also using China as a powerful trading and military power in Asia as a partner in the PoK dispute against India. Pakistan can rid Pakistan of the presence of pro-Western terrorist groups and militants who have been trained in Pakistan for years to control China and Russia in the region such as Al Qaeda, ISIS, TTP, Baloch separatist group under the umbrella of BLA. And Pakistan will also eliminate terrorist groups that have been trained by the Pakistani military and the ISI network against India and Afghanistan, and have been largely funded by Pakistan's military budget.
What are the disadvantages of CPEC for Pakistan?
1. China will first activate its military bases near the Economic Corridor in Pakistan to protect CPEC and will deploy its troops at those bases. However, China will secretly increase its military presence and reach out to the Gulf region, Afghanistan and the Central Asian republics, making Pakistan a Chinese military colony in the next few years. 2. The large presence of Chinese troops in Pakistan will accuse Pakistan of being against India as it is clearly besieging India. 3. China will have a naval base at the Pakistani port of Gwadar that will occasionally enter the Arabian Sea, thereby straining relations between Pakistan and Saudi Arabia. 4. Under the guise of jihad and the history of extremist militants under the umbrella of Islam, it is clear that they will rise up against the large Chinese presence on Islamic soil and declare jihad against the Chinese troops. In addition, there, Pakistan will bring in Chinese troops in direct combat with Islamist militias.
The Chinese military is ruthless and can destroy groups that not only provoke Middle Eastern sentiment but also worsen the situation inside and outside Pakistan. The importance of CPEC and the support of CPEC for the countries of the region. In the region, Iran, Afghanistan and Russia also support CPEC because the benefits of this project not only reach China and Pakistan but also all the countries in the region. Such as Russia and Russia supports this project. This is because after Russia's involvement in Ukraine, the CPEC project became important as an alternative trade route for Russia. Because Russia has always wanted to find its way to Pakistan's hot water through war, but now there is a golden opportunity for Russia to reach Pakistan's hot water without a fight. The CPEC project is also important for Iran and it wants to play a significant role in the implementation of this project in the region. Iran has been a country under economic sanctions imposed by the West for years, but the China-Pakistan Economic Corridor project can ease the pressure on Iran. China and Iran have enjoyed good diplomatic relations for years and on March 27, 2021, a 25-year cooperation agreement called P.R. was signed between the Foreign Ministers of China and Iran in Tehran. It includes political, military and economic cooperation between the two countries for 25 years.
China wants to invest 400 billion in Iran in response to Western economic sanctions on Iran, as well as build a large market for Iranian oil in Xinjiang. The CPEC project is also beneficial for Afghanistan as Afghanistan is important for connectivity between Pakistan and Central Asia. In addition, there is an excellent motor transit route from Kandahar province to Gwadar port through which Pakistani goods can enter Central Asia within a short distance. In this way, more taxes can be collected for the Afghan government and thus Afghanistan can and will be able to transport its goods cheaply through Gwadar port. John Achakzai's article, published by CPEC Research and Development Foundation on September 20, 2021, states: (Imran Khan, after returning from a visit to Tajikistan, spoke to the Afghan Taliban administration that it should immediately look for a separate route from the Gwadar corridor to connect Islamabad with Dushanbe.
This is how it should look: The handover of trade routes along the Wakhan Strip in return for the Kandahar-Dalbandin Gwadar corridor. With the Wakhan Strip in exchange for corridor between Kandahar and Herat through Balochistan's Dalbandin–nearer to Ahmadwal/Noshki (for Afghan transit trade) to Gwadar as part of CPEC/BRI, Pakistan and Taliban-led Afghanistan can create a new geo-economic alignment never seen before). The CPEC project is also important for India, but the PoK dispute between India and Pakistan has remained unresolved for years, so India opposes its implementation.
Which countries and elements obstructing against the CPEC Project?
The United States is the first country to oppose the China-Pakistan economic project, which it does not want to implement. Because the implementation of this project not only liberates the Middle East from American control but also reduces the role of the American empire of many years in the African countries, In contrast, the Middle East and Africa will be under Chinese economic and military domination. The United States has been waging an economic war against China for years to give China an economic blow, but the implementation of the CPEC predicts US defeat. The United States will never support activities that empower China, and the United States wants to maintain financial instability in Pakistan so that Pakistan remains a US-led Western ally for time.
The United Arab Emirates, along with the United States, has secretly opposed China's CPEC project to protect the importance of its trade ports, because they fear that if the port of Gwadar becomes an economic and clean port, it will affect the ports of the United Arab Emirates. They also fear that if Gwadar becomes a global deep-sea port it will become a hub for global maritime trade and the UAE's commercial ports will lose their former economic status. India also opposes CPEC because the China-Pakistan International Economic Corridor project is also being implemented in PoK and Pakistan and Indian border forces have been fighting in this area for years. In addition, Pakistan has been supporting terrorist groups for years to maintain the PoK, and it wants to use terrorist groups against Indian forces in addition to its own troops.
India, on the other hand, is the only country in Asia to compete with China in terms of economic and military strength, and with the implementation of the CPEC project, China will become much more economically strong than before. Under the CPEC project, China will activate its military base at the port of Gwadar and occasionally conduct maritime patrols in Pakistan's warm waters, which is essentially a blockade of India. These are the reasons why India opposes the China-Pakistan Economic Corridor and also India does not want to participate in the BRI project. Obstacles to China's economic project are extremist groups seeking to take action against China from northern Afghanistan and Pakistan's Baluchistan, moreover, the liberation of Kashgar and the creation of a country called East Turkestan in Kashgar.