The Zapad 2017 exercise will begin on September 14, 2017. It will be carried out jointly by the Armed Forces of the Russian Federation and Belarus, as well as by other smaller allies.It will be a technical test to check the full interoperability between the Armed Forces of Russia, Belarus and the Collective Security Treaty Organization (CSTO), namely Kazakhstan, Armenia, the above mentioned Belarus, Kyrgyzstan and Tajikistan.
It will also include military leaders from Afghanistan and Serbia as observers.
Also Iran is a possible candidate for the CSTO and the vision of the Zapad 2017 operations, which will be present with some unofficial observers.
Apart from China, considering the countries which founded the Shanghai Cooperation Organization in 2001, only Uzbekistan is missing in the CSTO.
Another essential geopolitical factor which is worth recalling is that in 2013, on the same day, Afghanistan, India, Iran, Mongolia and Pakistan joined the Shanghai Cooperation Organization.
Therefore the CSTO is basically the Russia-linked part of the strategic block which – pending the counter-terrorist and anti-jihadist struggle – merged into the China's current and future area of interest.
The "Zapad" (namely West) manoeuvres are already being prepared – especially in Belarus – and will take place with at least 100,000 Russian and allied soldiers, with 13,000 Russian soldiers, 280 heavy artillery units and 25 Russian military aircraft.
There is no additional news on the presence of Russia's allies.
The Zapad 2013 manoeuvres had been even more impressive, with at least 75,000 Russian soldiers officially declared and many others belonging to the Russian Federation's allies.
Considering a 24% additional units compared to the official figures, including also the GRU, namely the military intelligence service, the wide structures of the Russian "covert warfare" – improperly called hybrid warfare – the forces of other allied intelligence services, as well as the infowar and e-warfare ones, we reach approximately a number of 125,000 soldiers and officers.
In Belarus, however, the Russian operative units are not supposed to exceed 3,000, including those of the airborne division stationed in Pskov and those of another division, usually operating in the Western front of the Russian forces.
The manoeuvre areas of the current exercise are Belarus, the Baltic, Western Russia, as well as the Kaliningrad exclave – the old Koenigsberg of Immanuel Kant – and the command will be a single one mainly led by Russia.
Kant's city is now central again in the Russian military system after the 2008 war in Georgia and it is in this area that the Russian military system can plan joint operations capable of penetrating the enemy lines.
Currently Kaliningrad's Oblast can always hit also at a distance over 300 kilometres.
Since August 2016, in the region there have been Oniks anti-ship cruise missiles (NATO reporting codename SS-N-26 Strobile), Mach 2 speed, which are launched also by the Hezbollah, Indonesia, obviously Syria and even Vietnam.
In Kaliningrad there are also the Iskander tactical ballistic missiles (NATO reporting code name SS-26 Stone), having a 415 km range in the version for the Russian Forces – carriers which can go undetected by the Patriot missiles and the North American THAAD networks already deployed in Chechnya and Poland.
It is worth recalling that THAAD is the Terminal High Attitude Area Defense and it is a short and medium-range US missile defense system.
Both the Oniks and Iskander missiles, as well as Kalibr (NATO reporting codename SS-N-27 Sizzler), an anti-ship and land attack cruise missile, are all adaptable to armament with nuclear warheads – as already defined in the chain of command of the Russian 11th Army Corps, created in Kaliningrad in 2009.
In the Russian decision-makers' typical perception of the NATO and Western threat, Kalingrad is the center of an arc stretching from the Arctic to the Barents Sea, to the Baltic and Transnistria up to Crimea and the Black Sea – an arc which is now one of the most advanced Russian defense system.
With specific reference to the Arctic, the issue is clear: for Russia, all attack and response missiles towards the United States transit mostly there.
From the Kola Peninsula, the Northern Fleet – the most powerful of the five Russian fleets – will anyway have easy access to the world's oceans through the Arctic waters.
It is by no mere coincidence that Putin's planning is fully focused on both naval power and the Northern Fleet, in particular.
For Russia, the presence of oil and gas in the region and Westerners' pressure on the traditional route of Russian trade – namely the Northern and Arctic one – are real direct and explicit threats to national sovereignty.
According to Russian laws, the Northern Sea Route stretches from the Kara Sea, around Siberia, to the Bering Strait and surrounds the whole Arctic on the Russian side.
The area is part of the Russian "Exclusive Economic Zone".
Moreover, in Transnistria, Russia mostly sees threats to its full freedom of military manoeuvre.
There are 2,000 Russian soldiers still operating on that small territory, which some NATO leaders see as the next point of tension between the Alliance and the Russian Federation.
In fact, it was Philip Breedlove, who served as NATO Supreme Allied Commander Europe (SACEUR) until May 2016, who noted that Russia tended to deploy large forces on the border between Moldova and Transnistria, with a view to annexing that small, but important region.
In fact, this half-Romanian and half-Russian territory is the major supply and logistics passageway for the Russian forces possibly operating on the Western front towards Europe.
Hence, in the Western diplomats' and leaders' logic, the Russian conquest of Crimea directly implies the attack on Ukraine as a whole.
A serious mistake. Putin has no interest in creating further tension with the EU and the United States. He simply wants to maintain and reaffirm effective control over his area of influence, which must be well-separated from that of the United States, NATO and the European Union.
Putin does not want to expand by incorporating dangerous areas that is useless to "hold" militarily. Conversely, he wants to eliminate the Western threat, especially the "covert one" from the countries bordering on the Russian Federation.
However, in a possible clash with NATO, for Russia Kaliningrad is the inevitable point for the Northern Flank's intelligence data collection, especially if it cannot rely on its old bases in Belarus.
Therefore, in case of a war, Kaliningrad's Oblast structures would be authorized to destabilize politically and economically and later attack the anti-missile sites in Poland.
Hence, in the Russian doctrine, there is not much difference between military coercion and traditional containment.
Part of the threat is always put in place.
On the other hand, the Kaliningrad forces are those preventing NATO's unrestricted and unlimited use of the Baltic Sea, in addition to stopping the penetration – through possible missile attacks – of NATO's ground forces wishing to pass through the Baltic straits.
Furthermore, some Western military decision-makers explicitly theorized the "conquest of Kaliningrad" as compensation for the Russian acquisition of Crimea.
This is another factor to be taken into account in the Zapad 2017 operation, a joint exercise which has been repeated every four years since 1999, although under different formats.
Obviously all the four major operational commands of the Russian forces (the Eastern, Central, Caucasus and Western ones) have been alerted, but – apart from the purpose declared by the Russian Command – the purpose of Zapad 2017 is above all "to plan jointly with the allies, as well as develop a common command and advanced troop training tactic."
This means that the Russian strategic goal is to limit the presence of NATO troops in Eastern Europe and to make the link between the Alliance and the Russian local and peripheral ruling classes more difficult. An essential aspect to be highlighted is that the Russian strategic goal is also to avoid regime change attempts through actions such as the coloured revolutions or, even worse, the various springs. Finally its aim is to destabilize the pro-NATO subversive networks in the countries still linked to Russia thanks to the CSTO and, more widely, to the Shanghai Cooperation Organization – networks that Russia has already largely identified.
Zapad 2017 is primarily a political and military anti-destabilization operation that could lead to the use of new techniques for destructuring and disrupting the Western covert networks in the East.
Moreover, it is not surprising that Zapad 2017 will be an excellent training ground for both Russian and Belarusian special forces.
Moreover, the exercise is also designed to warn the Atlantic Alliance not to even dare to threaten Belarus.
At legal, historical and strategic levels, however – also for Zapad 2017 – the central point of the Russian reasoning is that the 1999 NATO bombing of Serbia was absolutely illegal – and it is not by chance that 1999 was the year when the Zapad joint exercises started.
It was the bombing of Belgrade and the legitimization of Alja Izetbegovic's Islamic Bosniaks, as well as the obvious illegality of operations in Kosovo, to make Russia "open its eyes".
Since then Russia has no longer trusted the West and clearly says so.
The Zapad 2017 operations, however, have already been planned in the exercises as early as last April, when the Russian and Belarusian special forces moved together to the Vitebsk region, an area of ​​12,000 square kilometers.
Therefore, with the Special Forces – operating with political and intelligence roles – the Russian war is changing. It is no longer the deployment of the 19th century divisions of the brilliant Soviet General Shaposhnikov.
Between May 11 and 16 last, the 106th Russian Airborne Division, stationed in Tula, arrived in Brest and – jointly with the Belarusian units, it carried out exercises designed to block "illegal armed formations".
Again within the Zapad 2017 framework, e-warfare exercises have been carried out, clearly against a State enemy, although Zapad may have devoted minor actions against the electronic and Signal Intelligence ones, which currently are also often found in non-State group operations.
Hence protection of Russia's peripheries, which are also the most significant areas at demographic and economic levels, as well as protection of the Russian exit routes both for strategic and commercial security, and protection of the hotspots, such as Crimea, allowing to have a direct line with Europe.
What about dealing with the security of the borders between NATO and Russia with new criteria?
Russia and the Indian Ocean Security and Governance
Russia is located far from the Indian Ocean, but the region has always played an important role in the country's strategy. During the Soviet times, Moscow maintained steady presence in the Indian Ocean, including naval presence. After the collapse of the Soviet union, its attention to the region decreased due to internal reasons, but in the latest decade Moscow is coming back to the Indian Ocean, which manifests for example in Russian naval ships conducting anti-piracy operations near the coasts of Africa. At the same time, having limited trade and security relations in the region, Russia is often seen as playing only marginal role or no part at all in the Indian Ocean's affairs. However, Russia as a global power has vital economic and strategic interests tied to the region. As part of its "Pivot to the East" strategy, Russia regards developing stronger diversified ties with regional players in all areas ranging from strategic to trade or scientific as one of its foreign policy priorities.
At the official level, one strategic document — Russia's Maritime Doctrine till 2020 — specifically deals with the country's interests in the region. Russia's Maritime Doctrine till 2020 views the Indian Ocean as one of regional priorities and formulates three long-term objectives of the Russian policy in the region: a) developing shipping and fisheries navigation as well as joint anti-piracy activities with other states; b) conducting marine scientific research in Antarctica as the main policy direction aimed at maintaining and strengthening Russia's positions in the region; c) promoting the transformation of the region into a zone of peace, stability and good neighborly relations as well as periodically ensuring naval presence of the Russian Federation in the Indian Ocean.
Moscow's main interests and concerns in the Indian Ocean are connected both to traditional phenomena characteristic to the region and altering regional dynamics.
From the strategic point of view, the Indian Ocean is increasingly seen as an arena of a "great game", an area of competition between great powers. Those competing are China and the US, or China and India. In this context, conceptualization and instutionalization of the Indo-Pacific as well as India — Japan initiative of Asia — Africa Growth Corridor are often viewed as manifestations of this power game, coming after China's attempts to involve regional players into the Belt and Road Initiative that is often seen as not an economic initiative but rather a geostrategic plan. Importantly, smaller regional states, including Sri Lanka, might be increasingly used as playing fields or even bargaining chips in this great powers' game.
Transformation of the Indian Ocean in an arena of confrontation is surely against Moscow's interests. First, any conflict or severe tensions of such a scale in the area as important as Indian Ocean will have long-lasting repercussions not only for the regions' security and prosperity but for the whole world and would eventually affect Russia. Second, Moscow maintains close relations with both Delhi and Beijing, and being forced to choose between these two strategic partners is a worst-case scenario for Russia. In light of this, Moscow could to a certain extent use regular meetings in Russia — India — China strategic triangle format to somewhat ease the tensions and contribute to bridging the gap between Delhi and Beijing.
Traditional security threats coming from non-state actors — piracy, terrorism, drug-trafficking etc. — continue to give reason for Moscow's concern. They are now exacerbated by the emergence of new means of communication or attack linked to the technological revolution — for example, artificial intelligence and robotics technologies. Ensuring digital security in the Indian Ocean is no less important now, with regional states being increasingly susceptible for cyber attacks. In this context the need for security and safety of deep-water cables is also worth mentioning. At the same time, recent technological developments create new opportunities for cooperation and new instruments allowing to tackle existing challenges more efficiently.
Another set of issues worth Moscow's attention deal with the fact that a lot of regional countries have quickly growing population that may have a significant effect on global migration flows and potentially give rise to food and water security challenges. This could at the same time both give to Moscow new of opportunities for cooperation with regional players and provoke unrest.
Last but not least, Indian Ocean is faced with a number of environmental challenges that affect all other development factors and challenges and will significantly alter the geostrategic and geoeconomic map of the region and the world as a whole in the years to come.
Altering regional dynamics and growing instability call for closer cooperation between regional states; it should also involve non-regional actors. Regional situation determines the need for developing common approaches and joint actions in order to develop a multilateral, inclusive, non-confrontational order based on mutual respect and international law. Smaller states' strategic autonomy is to be ensured.
For Moscow, role of fundamental principles of international law (including United Nations Convention on the Law of the Sea) and non-exclusive multilateral institutions, both global and regional (first and foremost, the United Nations), is intrinsic in this context.
A certain lack of institutional framework is characteristic for the region, there is no regional security architecture as such. While rigid and binding collaboration mechanisms are unlikely to be formed in the Indian Ocean in short- to mid-term, it is vital to develop and reinforce dialogue platforms and collaborative frameworks, stimulate transparent and inclusive dialogue and strengthen confidence-building measures. Russia with its long history of multilateral diplomacy could provide great support to regional multilateral dialogue frameworks. In the longer term, developing and promoting such initiatives would also contribute to Russia's Greater Eurasia initiative.
As to more practical issues, given its ample defense capacities, Russia could also serve as a security provider in the region with regard to anti-piracy, anti-terrorism and anti-trafficking and assist regional states in developing their own capacities in these areas. Russian navy could also contribute to disaster-relief operations in the Indian Ocean. Moscow's great technical and scientific potential could also make it a contributor to regional digital security and safety of critical infrastructure.
It is also interesting to look at a potential Shanghai Cooperation Organisation's role in the region. Its scope has been traditionally limited to Central Asia, but with India and Pakistan joining as full members and Sri Lanka as a dialogue partner, the Indian Ocean has now also entered its scope. Of course, it is too early to argue that the SCO can become an important player in the region, but it could serve as one of a dialogue platforms and, given its anti-terrorist component, share expertise on fighting non-state security challenges.
These ambitious strategic and practical tasks cannot be achieved by cooperation at the official level alone, without contribution by civil societies, businesses, expert communities, and think tanks of regional and non-regional countries. Invested 1.5 and 2-track dialogue also serves to promote mutual understanding in interests of peaceful development.
First published in our partner RIAC
India Acquiring Thermonuclear Weapons: Where Is The Global Outcry?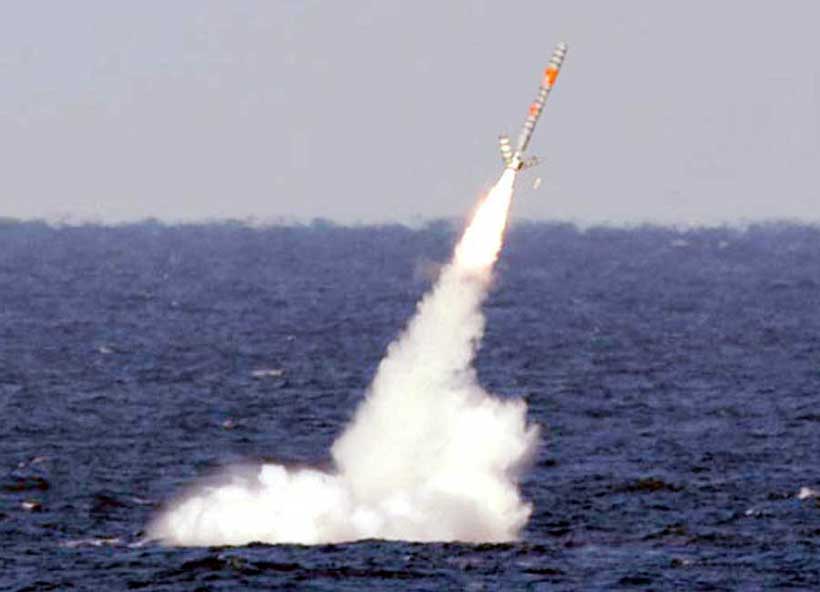 The atomic bomb revolutionized modern warfare not by enabling the mass slaughter of civilians but by vastly increasing its efficiency—the ease with which densely populated cities could be annihilated. Many of the crucial details are top secret, and the mundane terms used in official discussions tend to hide the apocalyptic consequences at stake.
A new nuclear arms race has begun to match each other's overkill capacity. The new nuclear arms race does not center's on the number of weapons but it depends on the qualitative refinement of nuclear capabilities and their increasing deadlines.
Recent nuclear missile tests by India show that India is blatantly flaunting its nuclear power vertically, posturing as tough and responsible "protectors" while in reality it puts the world at large risk. This attitude from Indian side of continuous arming herself up is alarming for the region to a greater extent.
When we shuffle the pages of history, it appears that India – a champion of nuclear disarmament during much of the Cold War – reversed its position in the 1990s. With the passage of time their double standards have led them built their nuclear arsenal at a faster pace. Former Indian governments' position was – that nuclear weapons are unacceptable weapons of mass destruction designed to slaughter civilians – no longer holds sway in New Delhi.
Perhaps equally distressing is the behavior of the international community that up till now failed to loudly condemn India for their continuous missile and nuclear development program.After critically analyzing the current and past events one can come to know that the world powers and so called pundits of nuclear disarmament failed to criticize the actions of India to a greater extent. In contraststates have responded with deafening silence or worse: a renewed focus on rearmament. These moves by India creates incentives – or perhaps a pretext – for other states to develop similar arms.
India even after acquiring nuclear weapons is yet not internationally recognized as a nuclear-weapons state under the terms of the Non-Proliferation Treaty (NPT). India detonated its first plutonium device, which it called a "peaceful nuclear explosive" in 1974. Again in 1998, it tested its first nuclear weapons under the ambit of peaceful nuclear explosion. Since India conducted its tests in 1998, India has undergone impressive developments for both its nuclear program and missile arsenal.
It is necessary to expose these myths and highlight the existing realities. India sees its nuclear weapons capacity to be an integral part of its vision as a great power, and its nuclear program is important for both its prestige and security doctrine. Currently, India is increasingly developing its nuclear capabilities that could potentially support the development of thermonuclear weapons, raising the stakes in an arms race with China and Pakistan. These revelations highlights that India is expanding its weapons and enriching uranium in addition to plutonium. India's nuclear deal with the United States (US) and the granting of a waiver for importing nuclear materials (which must be for non-military purposes) allows it to use more of its indigenously produced nuclear material for weapons. India is has also heavily invested in research on using thorium in reactors (or even potentially weapons), which will free up its other nuclear material for weapons. India hopes to soon operate thorium reactors.
Meanwhile, the US Foreign Policy magazine in 2012 reported that India had built two top-secret facilities at Challakere, Karnataka. These sites would be the South Asia's largest military-run complex of nuclear centrifuges, atomic-research laboratories and weapons and aircraft-testing facilities. The research further stated that further says that another of the project's aim is "to give India an extra stockpile of enriched uranium fuel that could be used in new hydrogen bombs, also known as thermonuclear weapons, substantially increasing the explosive force of those in its existing nuclear arsenal. Despite these activities, the US and its Western allies are busy selling nuclear reactors and material to India for commercial gains and advocating its entry into the Nuclear Suppliers Group.
None of the South Asian states believe the common story of India's nuclear program—that India developed nuclear weapons in response to China's or Pakistan's nuclear program. Nuclear test of India was an extension of India's aspiration to become a great power. It is beyond doubt that as long as the international community focuses its efforts on "irresponsible" nuclear behavior, such as proliferation and nuclear testing, global nuclear disarmament will remain difficult to achieve.
The Original Sin of Space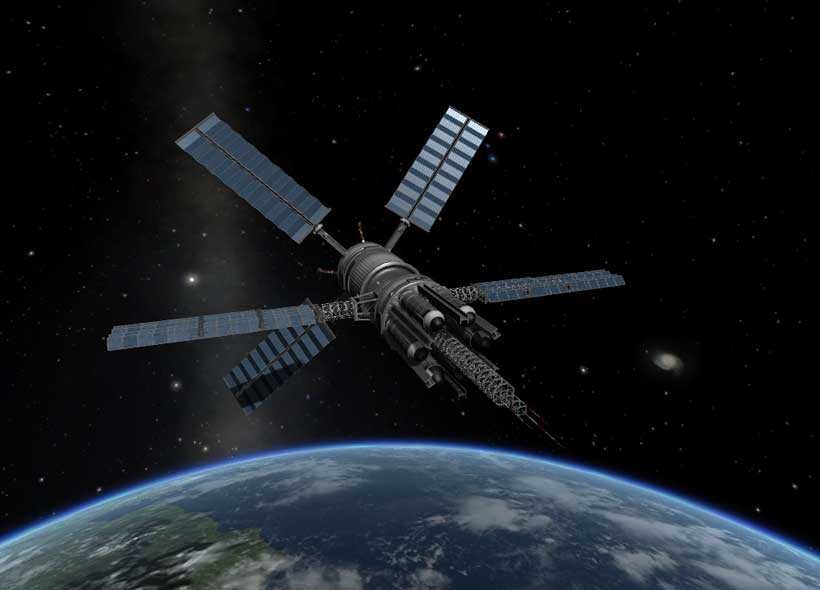 There has been a lot of talk in the news these past several months about the current American administration's interest in the creation of a new 'Space Force,' both in serious terms and in comedic light. This perhaps has distracted people from realizing just how much 'space' has been an important and expansive part of American national security and is increasingly crucial to 21st century global security across many different countries.
A brief history of this domain shows that a military element has always been part of the American conceptualization of space and its usefulness. After all, there were satellites even before there was a NASA. In fact, DARPA (the secretive and to most Americans mysterious Defense Advanced Research Projects Agency) was created FIRST. This in turn made some fairly wise minds in Washington realize it might behoove the nation to create a more open, civilian-oriented agency that could proudly toot the country's space achievements with full transparency while the more national security-oriented DARPA could remain behind-the-scenes and out of the limelight. Thus, peaceful exploration and the advancement of national security science have always been closely and strategically aligned for Americans when it comes to the final frontier. It also means the American understanding of space as an important domain for the projection and maintenance of power.
It is because of this innate duality from the very beginning that most of the extensive legal acts and treaties that have developed over the decades have not always made every important area of cosmic definition and demarcation explicit. Locational sovereignty, territoriality, type of mechanisms used, definition of technological purpose, and many other important concepts are still left a bit open for creative interpretation when it comes to objects in space. This was perhaps not such a major concern when space was basically dominated exclusively by the United States with no real rival competitors on the near horizon. But today sees the emergence of several so-called near-peer competitors who may or may not share the same interests about the utilization of space as America. The opinions and ultimate behaviors of countries like China, Russia, and India, to name a few, will become paramount vis-à-vis this overall lack of legal and diplomatic space specificity.
This criticism isn't even about the frustrating inability to definitively acknowledge the difference between 'militarization' and 'weaponization,' something that has been relatively analyzed in the past decade. After all, the reality today is that 95% of all satellites launched into orbit are 'dual-use.' Ostensibly this means that while the formally pronounced purpose for most satellites is commercial and non-military, they can all be easily converted on the fly (pun intended) so that they suddenly become quite strategically militaristic and weaponized, or at least connected to a weaponized system. Again, none of this seemed overly concerning or dangerous when space was the habitat of a single country that also happened to dominate the on-the-ground global economy and military development races. But the horizon that once seemed incredibly distant, or even possibly fictitious, is now unbelievably closer than anyone could have guessed just a decade ago. That dominance is now not so dominant.
This is why before anyone, America included, gets more serious about talks to create an active space force of any kind, it would be better for the global community to fix what was space's 'original sin.' These once benign ambiguities in past space treaties have now been combined with malignant ambiguities in present-day space technologies that create a critically dangerous new domain with far more than just a single dominant player. These grey areas of space potentiality provide ample opportunity for friend and foe alike to manipulate and provoke new areas of conflict between states on the global stage. With no global consensus, formal rules, explicit restrictions, vague definitions, and ambiguous legal interpretations, what could possibly go wrong?
At the moment, there seems to be an international presumption that space is a 'new' thing and thus modern concepts of global governance, peace mediation, and weapons-free are the natural characteristics that will dominate the domain. This is dangerous because of how historically inaccurate it is when it comes to man's presence and purpose in space. Since space has always had within it the potential for being a domain for warmaking (and states saw it as such literally from the very beginning that they began to make technology to reach it), there need to be concrete steps taken today to 'correct' the ambiguities of the past. This demands the creation not just of a single space force by a single country, but an internationally-created and consensus-governed multination alone. This is the path most likely to result in moving forward focused on the peaceful advancements in science that space exploration inevitably brings, rather than focused on the powerful innovations in weapons and military strategy that also comes with space exploration. This science-dominant focus for peace might also result in the creation of new legal projects that the majority of the world (and the most powerful players more importantly) will sign on to and obey. For now there are not only no such legal projects being drafted with this purpose in mind, there really aren't any states or non-state organizations clamoring for the need to do so. There is just so much innocent assumption about the natural good and righteousness of space. It is not that these assumptions are entirely erroneous. It is just that these hopes are too easily toppled when space's original sin is not addressed.
So, if the ultimate desire is to see space develop into a domain that only represents the best of humanity and the peaceful advancement of technology for all of humanity's progress and prosperity, then international organizations the world over need to start being a bit less naïve, a bit more honest, and a bit more ambitious. After all, one country's space force can just as easily be another country's space invader.