Interrogating North Korea's Nuclear Program
Nuclear weapons can create havoc of mass destruction and environmental disaster at the same time it endangers the existence of the universe. "Such hazardous consequences have accelerated governments to negotiate arms control agreements such as the Nuclear Test-Ban Treaty of 1963 and the Treaty on the Non-proliferation of Nuclear Weapons of 1968" (excerpted from Britannica) .
Five states are primarily recognized as nuclear state – United States of America (USA), Russia (former Soviet Union), China, Britain and France. In addition, Indian, Pakistan, Democratic People's Republic of Korea (DPRK) also named as North Korea and purportedly Israel have gained nuclear arsenals. Currently, DPRK's nuclear missile test on the nose of USA has shaken Pacific Rim as well as world politics. North Korean regime is likely to follow 'neorealism' trend which literally based on security maximization and power maximization. This paper investigates causes of North Korea's nuclear program through levels of analysis, DPRK's stand towards nuclear proliferation,its impacts and strict solutions to overcome the crises.
Individual Characteristics of Kim Jong Un
Ideology, perception and conduct of ruling figure are assumed as prerequisites for country's national and foreign policies. Kim Jong Un is known as an aggressive figure while feeling himself insecure. He has displayed a different method of ruling than his father done. His succession as supreme leader on December 2011, has allowed Western influences, such as clothing styles and Disney characters, to be displayed in the public sphere, and he is informal in his frequent public appearances. In a stark change from his father's era, Kim Jong Un's wife was introduced to the North Korean public. Kim executed "17 high ranking officials in 2012, 10 in 2013, 41 in 2014, and at least 15 in 2015" (Han Bum Cho: KINU 2015). North Korea's ruling leader has promised to test ICBM that could hit the United States with a nuclear weapon. He intends to use such threats to compel the Trump Administration to accept Pyongyang's nuclear status, conclude a peace treaty, and achieve North Korea's goal of "reunifying the peninsula under the North's rule". An investigation of Lorenzo Mariani is that "North Korean engineers managed to miniaturize the bomb by using 'hydrogen' components (probably hydrogen fuel) to boost the explosion. The nuclear test is also believed to have had important implications for the Kim Jong-un regime's strategy" (Assessing North Korea's Nuclear and Missile Programmes: Implications for Seoul and Washington, Lorenzo Mariani : 2016).
Domestic Interests of DPRK
North Korean officials had acknowledged that they had a program to enrich nuclear weapons on October 2005. Kang Sok Ju, then Vice Foreign Minister of DPRK, stated that the "DPRK would resolve this issue if the United States: (a) concluded a nonaggression treaty with the DPRK; (b) lifted the embargo on North Korea and stopped interfering with Japan–DPRK normalization; (c) normalized relations with the DPRK; and (d) compensated North Korea for the delay in the construction of a light-water reactor (LWR)." (Narushige Michishita, page 163)
Pertaining to the set of demands USA remained silent. On July 5, 2006 North Korea fires seven missiles in defiance of warnings, leading UN Security Council to vote against it on July 15. North Korea is supposed to accomplish her strategy through enhancing Weapons of Mass Destruction (WMD) in her arsenal, reunification of Korean peninsula, increase her security as well as dominance in East Asia region. The "Byungjin" policy has been taken by Kim Jong Un based on the coincidental economic reforms and military capabilities and its strategic success to new strategic policy guidelines.
Global Perspectives
The strategic notion of North Korea is that "only nuclear weapons can deter the USA". Since President Obama took office, North Korea has demanded that it be recognized as a nuclear weapons state and that a peace treaty with the United States must be a prerequisite to denuclearization. Pyongyang reminded the new American president that its "Byungjin" policy of simultaneous nuclear weapons development and economic development would continue, and also reiterated its preparedness to test-launch an ICBM, again justifying its plans as necessary for its self-defense. The new goal, as Pyongyang sees it, is to discuss the terms under which the USA will accept North Korea as a nuclear state and agree to end "hostility". Pyongyang's view, to end "hostility" the United States have to terminate the alliance with South Korea, withdraw its forces from the peninsula, and end its nuclear deterrence commitment to South Korea. North Korea has made her mind clear that only under these stipulations relations between Pyongyang and Washington can be stable. Compelling the USA to do so, North Korea wishes to achieve its ultimate goal "the reunification of the Korean Peninsula on her terms". After years of observing North Korea's negotiating behavior, several analysts believe that "such demands are simply tactical moves by Pyongyang and that North Korea has no intention of giving up its nuclear weapons in exchange for aid and recognition. In a strategic environment such as Northeast Asia's, in which the United States' nuclear umbrella covers Tokyo and Seoul, North Korea lives with a very high security dilemma while survival is her very first priority" (Van Jackson : 2016).
Present Stand of North Korea towards Nuclear Arsenal
After calculating North Korea's nuclear test Amanda Macious has stated, "North Korea's advancement is jeopardizing the security of Asia-Pacific region. A total of 21 missiles were launched on 14 different occasions in 2016″ (Amanda Macious : 2016) According to research of Evans J.R Revere, "Bilateral, trilateral, quadrilateral and six-party dialogues have all come to naught. UN Security Council resolutions, incremental up-ticks in economic and diplomatic sanctions, and even redlines have not worked. Neither has the provision of economic, agricultural, and energy assistance including supplying the North with light-water nuclear reactors. Cultural exchanges and assurances of a better life for the North Korean people have left Pyongyang unimpressed. Pyongyang has slammed the door on denuclearization and made the pursuit of nuclear weapons a formal part both of its constitution and its national development plan"
(Evans J.R Revere: 2017). Park, ruling leader of South Korea, tried several times to resolve the tension between South Korea and DPRK. On the contrary DPRK's position is like an immovable object. Above mentioned researches indicate that there are no chances to ameliorate present stand of DPRK pertaining to nuclear weapon issue.
Impacts of Nuclear Missile Test
Vehement attitude of North Korea concerning the nuclear program left diverse affects on her territory, in Pacific Rim and global affairs as well. Depict of immigrants who manage to flee from North Korea portrayed the miseries of citizens. Human rights are being violated in North Korean territory from years. Because of preponderant military and nuclear weapons test budget, government takes less care on public sectors where the principal source of national income is agriculture. Lifestyle of rural is miserable than Pyongyang – people enduring starvation, impure water, malnutrition, poverty and so on. Social and political rights are highly abusive. People can not choose their own styled government while mass gathering and stand against government push them into dark prison bar and brutal torture cell. Media is totally restricted to access counting a few state controlled media. Two aspects of human security 'freedom from want' and 'freedom from fear' is invisible in North Korea. Due to irrational steps by North Korean regime United Nations Security Council has invoked sanctions on North Korea. For that reason, public of North Korea are being suffered. Nuclear program of North Korea has already destabilized the Pacific Rim. Recent test on late August 2017, over Japan territory has made the situation more matronal. Japan's prime minister, Shinzo Abe said, "North Korea's reckless action of launching a missile that passed over Japan is an unprecedented, serious and grave threat" (New York Times). The test that has been taken place in breach of UN sanctions and further increased tensions in Pacific Rim propelling USA, Japan & South Korea joint military drill.
Threat to International Peace and International security
Ongoing nuclear weapons test of DPRK has threatened the peace and security conditions of international community. Basically Pacific Rim is being tensed. Owing to sanctions upon North Korea liberal economic order is going to be hampered. These sanctions on North Korea has made her extreme nationalist, self reliance, security and power maximizer as well as furious in foreign policy. North Korea's intimidation to heat Guam, notable American military base in Pacific region has stimulated the situation eventually. Tracing the incidents of Hiroshima and Nagasaki, it can be assumed that if a nuclear weapon heat any target then it will deteriorate entire system of the targeted territory. Lives, environment, infrastructures, land, water, farms all will be ruined. On account of North Korea's aggressive policy US allies also may under target of its nuclear realm. Besides, if the nuclear tension causes to begin a conventional warfare, its consequences will further destructive for international peace and security left a number of people killed, scarcity to essentials of life, economic deterioration and fall of social and political structure.
Pessimistic View to Stop DPRK's nuclearization
As it is mentioned previously that North Korea's stand towards nuclear missile test is very strict. At any point of view, North Korea is unlikely to give up nuclear missile test. Only immediate and overwhelming measures to cut off the regime's economic lifeblood, starve it of foreign exchange, prosecute its human rights abuses, threaten it militarily, isolate it diplomatically, and sow dissent internally can force Pyongyang to choose between nuclear weapons and survival (Evans J.R Revere: 2017).
Although former US President Obama called for a nuclear free world approaching 'global zero' movement, there is no visibility to get the movement succeed. Because no state wishes to take the risk of relinquishment unless others do. And recent attitude of North Korea has made the situation more provocative. Before denuclearization of international community ought to think up a nuclear free world.
The recent report by the Congressional Committee on National Defense Strategy has indicated that the US might be losing its military superiority, especially in case of a conflict with China and Russia. This is the first time in almost three decades that US military power has seriously come under scrutiny at home and abroad. The US spends around $700 Billion annually on its military, which is more than what the Asian powers spend combined. If such a massive budget is not enough then one must conclude that the fault lies in the American approach to address issues. Since the emergence of Arab Spring and the destabilization of the Middle East, Asian powers have been wary of US influence in Asia. Russia, China, Pakistan, Iran all have opposed the US prolonged stay in Afghanistan, even India a close ally of the US, views US policy towards it with suspicion. The US unilateral sanctions on Iran have also forced the Asian powers to rethink the balance of power in Asia. The balancing act of Asia can ensure long-term prosperity and stability in the world.
Unipolar to Multipolar World
The report drafted by the National Defense Strategy Commission has accepted the dwindling US military influence on the global scale. US Secretary of Defense was quoted during his comments on the strategy that the US military keeps the "Great Power Competition" at the heart of its strategy. As a result of colonialism, the European powers emerged as global decision makers. Historically speaking, powers have emerged out of global conflicts. The European powers emerged out of long European wars and colonialism. The end of two world wars gave birth to two new superpowers and these two Super Powers dominated the world.
The emergence of Great Power is yet a new kind of phenomena in which whoever emerges as a victor would enjoy global hegemony in all global affairs. This Great power could be a single country or a group of countries allied together through virtue of mutual interests. Looking at the current scenario, one can easily notice that a China-Russia duo could be a potential competitor in this Great Power struggle. The grave question here to be asked is, would the world have to undergo another great loss of human life and property for a nation to claim victory. I would personally disagree. The Great Powers would emerge as a result of competition, competition in economic, military, lifestyle and alliance making terms. In the struggle of Super Powers in the previous century, sanity had prevailed and any direct confrontation between the two superpowers was avoided. The same would happen between the new competitors. China with its Belt and Road Initiative offers massive infrastructure projects and lucrative trade deals to partner countries. China has touted its rise through peaceful means but the US a follower of offensive realism shall not accept China's rise, even through peaceful means. For any country wishing to develop, greater connectivity and trade are a prerequisite. Since the US has imposed a trade war on China, it had to look around it to continue its globalization drive. China's, BRI is a framework to achieve the Chinese Dream by creating a community of countries that have tied their economic destiny to that of China. If China keeps doing well, so will everyone else in that community. Hence the BRI could be a major shift in the global economic system and Asia could be the center of the world economy.
Where is America losing ground?
In an academic conference held in the US this year, the audience asked a visiting senior Chinese economist, till what time China's economic growth would continue. He smiled and answered, "as long as the US continues its misadventures around the world, China would continue to grow".
America is losing because of its own mistakes, or perhaps it's at the natural end of its superpower cycle.  Economically, the US, the global promoter of free trade and economic liberalism is acting as a trade protectionist state. It withdrew from various trade agreements like the TPP and has threatened to withdraw from the WTO and NAFTA which further positions it as an isolationist state. The US the global voice on Human Rights issues is no longer a part of the Human Rights Commission of the UN. The US has also shown a non-willingness to cooperate in environmental issues which the US championed for, like the Paris Climate Accord. These steps have greatly affected the moral leadership it enjoyed around the world. The US has withdrawn from various agreements which ensured peace in the world, like the JCPOA. This again has put the US standing in the world under increased scrutiny. Friends and foes alike have a trust deficit with the US. This has led to countries taking matters in their own hands, like France and Germany talking about a "European Army" and other nations looking for alternate and reliable partners for security and trade in their regions. China is moving swiftly to fill out this global leadership vacuum. On one hand, It has initiated the BRI project offering connectivity and trade to partner countries and on the other side, it has increased bilateral trade in local currencies, hence reducing its and its partners' dependency on dollar trade.
The current US attitude could be a temporary phenomenon but it has cast huge doubts on the US being able to lead the world into the era of globalization. It is said that the 21st century would be the age of The Asian Renaissance, where Asia would emerge as the global leader. But for that Asia has to enhance cooperation, consultation, and communication from within and the outside world.
How China is helping Iran skirt US sanctions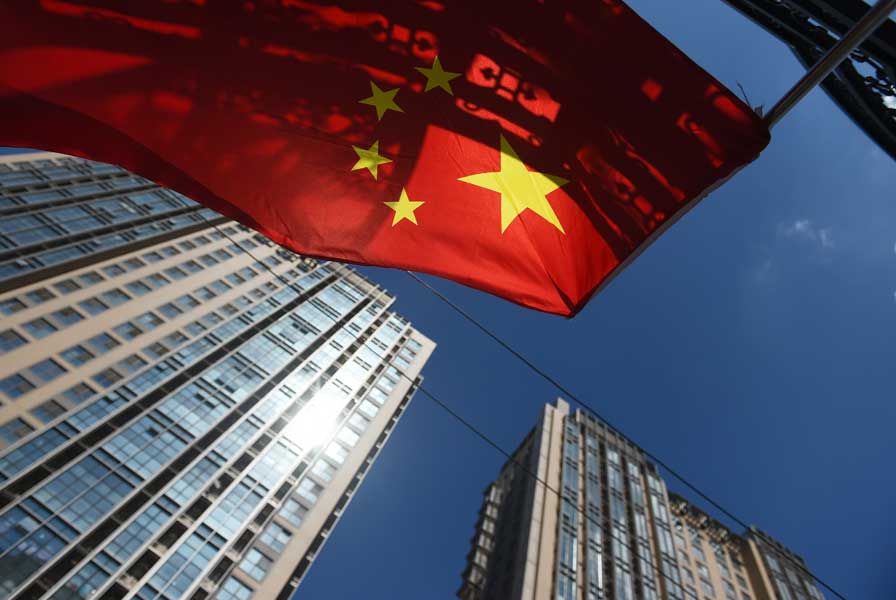 Shortly after the Trump administration reimposed sweeping sanctions on Iran, Secretary of State Mike Pompeo said eight countries, most notable China, would be exempted from the draconian sanctions on buying Iranian crude oil.
Shortly after the Trump administration reimposed sweeping sanctions on the Islamic Republic of Iran, Secretary of State Mike Pompeo made an important announcement. It was a calculated move to avoid a major embarrassment. The hawks in the power corridors of Washington had anticipated the backlash of sanctions on US foreign policy with many global powers rebuffing Trump's foolhardy move.
Pompeo said eight countries would be exempted from the draconian sanctions on buying Iranian crude oil due to special circumstances. The countries included China, India, Italy, Greece, Japan, South Korea, Taiwan, and Turkey.
Many of these countries had quite clearly indicated that they would not be cutting oil imports from Iran under the US pressure, most importantly China, Turkey, and India – three of Iran's largest oil customers.
While India has its own strategic interests in maintaining good relations with Tehran, for instance, the Chabahar port project in Sistan-Baluchistan, Turkey's relations with Washington have hit a new low following sanctions and trade tariffs imposed by the US.
China, which has emerged as a viable counterweight to US hegemony in the world and a protagonist of new international economic policy, has unambiguously reaffirmed its commitment to keep alive the Iran nuclear deal and stand by the Islamic Republic of Iran.
On November 5, when the petroleum-related sanctions came into effect, Chinese foreign ministry said it will continue to "hold a fair, objective and responsible attitude" and "resolutely safeguard its legitimate rights", while reiterating its opposition to the unilateral US sanctions.
"China feels sorry for the US' decision and we noticed that the international world as a whole opposes the practice of such unilateral sanctions," foreign ministry spokesperson Hua Chunying said at a press briefing.
She said Iran has been seriously fulfilling its obligations under the JCPOA and its efforts have been recognized by the International Atomic Energy Agency dozen times. She also affirmed that China will firmly safeguard its lawful rights while continuing to adhere to JCPOA and urged relevant parties to stand on the "right side of history".
China has maintained that implementing the Iranian nuclear deal is akin to safeguarding the authority of UN Security Council, basic norms of international law, international non-proliferation treaty and peace and stability in the Middle East.
As one of the remaining signatories of the JCPOA, along with European Union countries who are exploring options to circumvent the US sanctions, Beijing wants to keep the deal alive. China, believe experts, is in a better position compared to other Asian countries as it is not subservient to US interests and is already embroiled in a bitter trade war with Washington.
For all parties of the JCPOA, Iranian crude oil is the main commodity of interest, particularly for Beijing. In 2017, one-third of Iran's oil was supplied to China, which underlines the significance of oil trade between the two countries. China's commitment to continue importing oil from Iran is very likely to deal a body blow to US ploy of reducing Iranian oil imports to zero and 'starving' the Iranian nation.
Hu Xijin, chief editor of the influential Chinese daily Global Times, told Tehran Times that there was no possibility of Washington reducing the Iranian oil exports to zero, "because Washington lacks righteousness to do so, therefore it can't have the full support of the international community".
To continue oil trade in different currencies other than dollar, Iran has been in talks with key allies, including China. On September 29, Foreign Minister Javad Zarif said Tehran would circumvent sanctions by conducting trade in all currencies to avoid using the US dollar. "You can use your own currency. Sell stuff in your own currency, buy stuff in the other country's currency, and at the end of a specific period, balance it out in a non-dollar currency. It's quite possible and may even be profitable,"
China, which is the largest oil importer in the world with around nine million barrels imports every day, has been making concerted efforts to reshape the global oil market with increased usage of its currency in oil trading. If Chinese currency manages to replace the US dollar, it will be a masterstroke.
US has been rendered friendless and isolated in its quest to tear up the Iran deal and force countries to cut oil imports from Iran. European Union has already refused to back down on the Iran deal, exploring ways to develop payment channels to facilitate payments related to Iran's exports. The goal, according to a statement issued by EU, "is to protect the freedom of other economic operators to pursue legitimate business with Iran".
Beijing has expressed its full support to the EU's proposal to set up a "special payments system" to facilitate trade with Iran and safeguard the Iranian nuclear deal, which experts believe will significantly reduce reliance on the US dollar in the global oil trade. That will be a game-changer.
First published in our partner MNA
The Implication of China's Diplomacy in APEC and ASEAN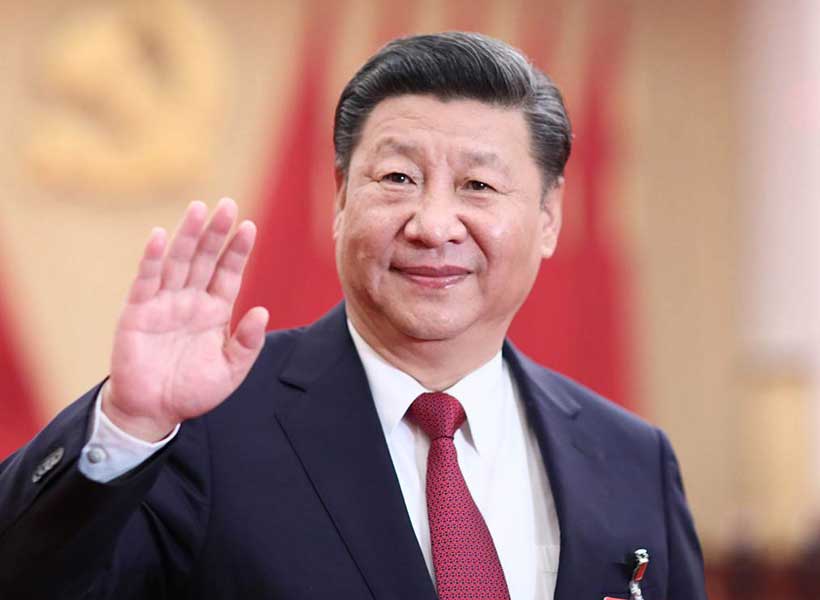 It is truly unusual that the Chinese President Xi Jinping and its Premier Li Keqiang are visiting the same area during nearly the same time: Xi's visit to APEC from15th to 21st November and Li's visit to ASEAN on 15th November. Yet, if we look into China's foreign policy towards this area over the past years since President Xi took power, it is not difficult to understand both Xi's and Li's official visits to the "larger Pacific" and the meaning beyond.
As we know, President Xi has reiterated that the Pacific is large enough for the countries involved to share the prosperity with each other. In order to achieve the inclusive rather than exclusive benefits for all, China's diplomacy aims to reject any kind of unilateralism, trade protectionism and anti-globalization. Given this, Xi's at APEC and Li's at AEASN is defined as a signal of China's diplomacy to further reform and bold openness.
As a rising great country, China is surely eager to expand its investment and trade with the south Pacific area, and Papua New Guinea (PNG) is the first country visited by Chinese president. What is more, PNG joined the Asian Infrastructure Investment Bank (AIIB) early 2018 and then became the first state of Pacific islands to sign the MoU on "The Belt and Road Initiative" construction. As the theme "Harnessing Inclusive Opportunities, Embracing the Digital Future," the APEC summit will focus on Regional economic integration, digital economy, connectivity, sustainable and inclusive growth and so forth.
Also during Premier Li's visit to the ASEAN, he highlighted the necessity of the collaboration and mutual benefit among the countries involved on the 21st China-ASEAN leaders meeting. This is also the 21st ASEAN Plus Three Summit (10+3) and the 13th East Asia Summit (EAS).
Quite understandable, since the 1960s, the center of world economy has shifted from North Atlantic to Asia-Pacific, its dynamic growth in the region create countless jobs and push the development of world economy. This is the reason that Asia-Pacific region has the most trade agreements and the most complicated economic architecture around world. APEC and ASEAN, as two institutions that possess most member states, are the very pillars of the tumbledown regional economic architecture. APEC was launched by Australia and later included 21 member states in the region, amongst are United States, China, Japan, the economic giant three of the world economy. ASEAN is an institution that consist of ten small and middle states. Though they are not strong enough to meet the challenges from the power politics alone, ASEAN is a core force that firmly facilitate the economic integration of the whole region of East Asia and the Pacific. No matter what the way they embrace, they are the de facto basic regionalism of Asia-Pacific. The withdrawing of United States from Trans-Pacific Partnership (TPP) and hard-achieved Regional Comprehensive Economic Partnership (RCEP) once brought the regional economic architecture a fig leave and strengthened the impact of APEC and ASEAN.
As a result, the two visits of Chinese top leaders to the same region at the same time definitely attract worldwide attention, because they not only represent China's recent diplomatic focus but also mark the fact that Asia-Pacific region has become one of the vital fields where China's diplomacy will be actively conducting in terms of the Belt and Road Initiative, and carry on the good-neighbor policy. Since China has argued for creating a peaceful development milieu, to enhance economic transformation and upgrading oversea markets and partners in Asia-Pacific region.
Consider these facets, China, as the second largest economy, aims to promote its well-articulated stance on multilateralism and inclusiveness and globalization. As both President Xi and Premier Li have strongly said that China is ready to work with Pacific island countries to endeavor together and sail for a better future for bilateral relations. For the sake of that goal, China always believes that as long as all the countries involved have firm confidence in each other's development, cooperation and the future of East Asia, and work closely together and forge ahead, all sides would achieve more and reach a higher level in the next 15 years.
For sure, China belongs to the part of a larger Asia-Pacific family, and the Chinese government defines its goal as the shared prosperity of this region. Therefore, China will continue to work hard and constructively to promote the overall development of impoverished but promising Pacific island countries under the Belt and Road Initiative.