China, Russia support North Korea, urge USA for talks at UN
Russia and China – allies of North Korea- have strongly defended the nuclear actions of North Korea. The latest Hydrogen Bomb test has sent tremors across the western world represented by the NATO. USA, Japan and South Korea have condemned the missile firing in the strongest possible ways.
China has once again urged diplomatic talks to address the crisis with an emerging nuclear power North Korea and warned at the UN Security Council that it will not allow chaos and war on the Korean peninsula.
Chinese Ambassador Liu Jieyi said that the situation on the peninsula is deteriorating constantly as we speak, falling into a vicious circle. "The peninsula issue must be resolved peacefully. China will never allow chaos and war on the peninsula." His appeal was echoed by Russia, which said that diplomatic negotiations were the only way to settle the crisis over North Korea's nuclear and missile programs.
Russian Ambassador Vassily Nebenzia said there was "an urgent need to maintain a cool head and refrain from any action that could further escalate tensions." Russia backs China's proposal for a freeze on North Korea's nuclear and missile tests in exchange for a suspension of US-South Korea military drills.
US Ambassador Nikki Haley however rejected the proposal as "insulting" and said it was time to ratchet up the pressure on North Korea by enacting the "strongest possible measures." "When a rogue regime has a nuclear weapon and an ICBM pointed at you, you do not take steps to lower your guard. No one would do that. We certainly won't," she declared.
Russia and China did not specify whether they would support additional sanctions on North Korea. The communist state has test-fired dozens of missiles and conducted three underground nuclear tests over the past year and a half in defiance of punishing UN Security Council sanctions and diplomatic pressure. It also has tens of thousands of soldiers and artillery positioned near the heavily fortified border that divides the peninsula.
The USA, Britain, France, Japan and South Korea requested the urgent meeting after North Korea detonated what it described as a hydrogen bomb designed for a long-range missile.
South Korea's defense ministry warned Monday that Pyongyang may be preparing another missile launch after two tests in July of intercontinental ballistic missiles (ICBMs) that apparently brought the US mainland into range.
Meanwhile, North Korea has been observed moving what appeared to be an intercontinental ballistic missile (ICBM) towards its west coast, South Korea's Asia Business Daily reported, citing an unidentified intelligence source. The rocket started moving a day after North Korea's sixth nuclear (Hydrogen) test, and was spotted moving at night to avoid surveillance, the report said. North Korea has launch facilities for its missile program on its west coast. South Korea's defence ministry said they were unable to confirm the contents of the report. The ministry said in parliament that North Korea was considered ready to launch more missiles, including ICBMs, at any time.
South Korea is seen taking retaliatory steps to stop north from moving further with its nuclear blasts. Its defense minister said it was worth reviewing the redeployment of American tactical nuclear weapons to the Korean Peninsula to guard against the North, a step that analysts warn would sharply increase the risk of an accidental conflict.
And even as concern over Korea deepened following North Korea's huge nuclear test Sunday, South Korea's defense ministry said that Pyongyang might be preparing to launch another missile into the Pacific Ocean, perhaps an intercontinental ballistic missile theoretically capable of reaching the mainland USA.
USA also feels the heat. In New York, Nikki Haley, the US ambassador to the United Nations, said the regime of North Korean leader Kim Jong Un was "begging for war." President Donald Trump and his South Korean counterpart, Moon Jae-in, spoke on the phone for 40 minutes, some 34 hours after the nuclear test and more than 24 hours after Trump took to twitter to criticize Moon's "talk of appeasement." The two agreed to remove the limit on allowed payloads for South Korean missiles — something Seoul had been pushing for – as a way to increase deterrence against North Korea, according to a read-out of the phone call from South Korea's Blue House. They also agreed to work together to punish North Korea for Sunday's nuclear test, including by pushing for tougher sanctions through the United Nations. In a later phone call, Trump and German Chancellor Angela Merkel came to the same conclusion.
At a Security Council meeting, Haley pressed for the "strongest possible" sanctions against the North for openly challenging American power. . She did not spell out US proposals or how she would overcome the objections of veto-wielding permanent members China and Russia. But she cautioned, war is never something her country wants. "We don't want it now. But our country's patience is not unlimited. We will defend our allies and our territory."
Haley ruled out the "freeze for freeze" proposal backed by China and Russia, which would suspend US joint military exercises with South Korea in return for suspension of North Korean nuclear and missile tests. "When a 'rogue' regime has a nuclear weapon and an ICBM pointed at you, you do not take steps to lower your guard. No one would do that. We certainly won't," she said. Instead, she reiterated a White House threat to cut off trade with any countries that also trade with North Korea. That would presumably include China, with which the USA had nearly $650 billion worth of trade in goods and services last year. She said the USA will look at every country that does business with North Korea as a country that is giving aid to their reckless and dangerous nuclear intentions.
Haley's remarks appeared to be unpersuasive. Russia's UN ambassador, Vassily Nebenzia, said. China will never allow chaos and war" in Korea, said Liu Jieyi, the Chinese ambassador to the UN Sanctions alone will not solve the crisis.
Meanwhile, South Korea, under pressure from Washington, is ready to install four more launchers to complete the deployment of a controversial US missile-defense system to counter the growing threat from the North, the defense ministry said. The ministry made the announcement as tensions spiked following North Korea's sixth nuclear test, which raised fears of military confrontation as the United States warned all options are on the table in dealing with the communist state. It didn't give a date but suggested the remaining launchers would be installed soon.
US Forces Korea began deploying the anti-missile battery known as THAAD with two launchers and the radar in late April in an overnight operation that many saw as an effort to rush it into place before May 9 elections to replace ousted President Park Geun-hye. It made the THAAD agreement with Washington despite local protests and objections from China, which fears the system's powerful radar could be used against it as well.
New SK President Moon Jae-in suspended the THAAD deployment shortly after taking office but reversed that decision as the North conducted increasingly advanced missile tests and rebuffed his efforts to pursue dialogue. Moon said the installment could be completed at least on a temporary basis pending a full environmental assessment of the site. The final administrative hurdle was cleared when the environmental ministry said that it has given conditional consent after finding the adverse impact on the area from THAAD was limited. The Ministry of National Defense then said it "is planning to deploy the four additional launchers temporarily sooner or later in order to cope with North Korea's growing nuclear and missile threats."
One thing is very clear. USA would not dare attack North Korea chiefly because Russia and China, tow veto powers, oppose any such American misadventures. Pentagon would not switch on its terror machinery towards Pyongyang chiefly because North Korea is not Afghanistan. True, North Korea is seen in Washington challenging the US military power, knowing full well it had terror attacked Japan with its newly invented atomic bombs several decades ago and destabilized a powerful Iraq under Saddam Hussein and assassinating him in the crudest manner.
Decoding Pentagon Report on China January 2019
Amidst sequential escalation of US- China 'Heated cold war', Pentagon has released a new report on 16 January 2019, airing US concerns about China's growing military capability highlighting a contingency  about a possible attack against Taiwan. This is sequel to the coercive/threatening speech of Chinese President Xi Jinping in the beginning of 2019 and earlier in 19th CPC. This Pentagon report however needs to be read in context of US-China heated cold war, including information war. The interpretation of the report indicates expeditionary design of Chinese military strategy with global ambition, exploiting its increased 'Comprehensive National Power' (CNP) with improved technology, economics, military hardware and other elements of CNP. Chinese rapid advancement  in hypersonic weaponry, cyber warfare, sea and air power have allowed it to look beyond its "Active Defence Strategy" and slow moving "Incremental Encroachment Strategy" to expeditionary ambition beyond second island chain. It highlights its design of increasing number of bases, which can be turned into military bases at short notice. The Chinese interest of keeping a buffer zone in the form of North Korea to avoid having direct land border with US ally is also indicated in the report. The continuous increase in its defence budget has helped PLA to modernize and pose serious challenge to regional neighbours like India
The US Position
As per the information in open domain, the Report does not cover US position in response to Chinese growing military capability in context of Taiwan, apparently being classified, as Taiwan is strategically important to them. In a joint Communication with PRC in 1972, US had adopted the line of No declaration of independence by Taiwan, No UN seat and no representation in an international organisation, which requires only one membership for a country, in respect of Taiwan. US, however, remains opposed to any unilateral changes in status quo by either side. US will therefore like to have a democratic, independently governed Taiwan as an ally, where they have adequate strategic and economic leverage, instead of it forming part of Communist PRC. Neither Taiwan nor China, nor US have crossed redlines of each other so far. The US security assurance in terms of Taiwan Relations Act, indirectly promising to make available "such defense equipment and services, as may be necessary to enable Taiwan to maintain a sufficient self-defense capability." has been one of the deterrence to PRC in acting against Taiwan.  Last year US Defence Budget was more than next seven countries put together including China; I do not see China posing a military challenge or competition to US in global arena, however in near vicinity of its eastern seaboard, it may pose some challenge in South China Sea and Taiwan Strait. The recently signed Taiwan Travel Act, sale of military hardware to Taiwan indicates that US is in no mood to give a walkover regarding Taiwan.
Chinese Position in context of Taiwan
PRC claims Taiwan as its integral part and is looking for its peaceful reunification continues to be a dream. PRC passed the Anti-Secession Law in 2005, authorising war if island formally declares statehood: hence any effort towards its independence/aiding its independence will invite Chinese action to protect its sovereign territory. The threatening speeches of Xi have brought US and Taiwan much closer and much sooner than what Xi Jinping would have expected. Taiwan seems to have got bolder today and is talking of self defence indicating that Chinese coercion has not worked so far. Will China Use Force Against Taiwan
President Xi Jinping has ordered the Southern Theatre Command responsible for monitoring the South China Sea and Taiwan to get ready for war, but in my opinion China will not use force against Taiwan due to many reasons. Firstly Adventurism by China in Taiwan at the time of Trade War with US does not make any economic sense as bulks of Taiwan's investments are already in China with Taiwan having a trade surplus of approximately US $ 30 billion with China . China gains nothing, but has a lot to lose if it attacks Taiwan. Secondly, its adventurism will amount to crossing red line of US, which treats Taiwan no less than an ally. It had earlier indicated that any unilateral change of 'status Quo' in Taiwan as a red line and most desired option of common Taiwanese. China has enough missile arsenals to destroy Taiwan, but such destruction of Han Chinese, who have relations and investments in mainland will not go well with domestic population of mainland, besides destroying its own economic powerhouse .The threatening speech by China for Taiwan and countries helping them is to deter Taiwan getting stronger to pursue the path of independence.
What does this Report means for India
With construction of CPEC connectivity, and China's need to increase domestic support by generating spirit of  nationalism amidst slowing down of economy, the urge to do something different cannot be ruled out. This could be an encroachment into un-demarcated borders. The clouds of 'Two Front War' continue to hang over India. To avoid a 'Two Front War' for India, the best way is to convince the potential adversaries that India is capable of fighting it. This convincing cannot be by announcements or statements by leaders, but by developing capability to do so. The defence capabilities take long time to build up, more-so if India does not have strong manufacturing base. 'Make in India' and self reliance is essential, but time consuming; hence must continue simultaneously with procurements. The defence budget allocation will have to substantially increase in 2019 and beyond to narrow down asymmetry in CNP with China, in the interest of national security.
China's Soft Power Diplomacy on North Korean Nuclear Crisis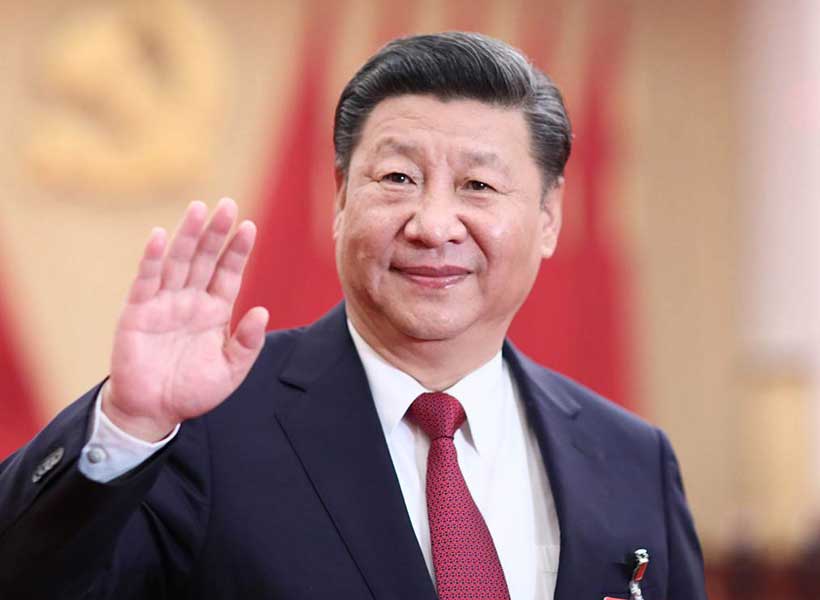 For about the last two decades, North Korea's nuclear weapon development program has become one of the major issues of concern to international community in general and Korean Peninsula in particular. Since the early 1980s, Pyongyang had begun undertaking its weapons of mass destruction (WMD) programs. North Korea also has conducted total five nuclear tests: October 9, 2006; May 25, 2009; February 12, 2013; January 6, 2016; and September 09, 2016. Following its historical progresses, North Korea apparently successfully tested its first intercontinental ballistic missiles (ICBMs) in July 2017.
As far as the global as well as regional security is concerned, the constant development process of North Korea's nuclear weapons attaches immense attention with huge tensions to world's global as well as regional powers, the United States, China, Russia, South Korea, and Japan. The involved actors especially the United States has urged for China's support in dealing with North Korea's nuclear crisis since the very beginning. Being a significant global as well as regional actor, China's active role in resolving North Korea's nuclear crisis through soft power diplomacy draws attention to the wider readers especially from the arena of international relations.
Given these developments, it is pertinent to examine China's soft power diplomacy in dealing with North Korea's nuclear crisis. China's role in the Six-Party Talks on the North Korea nuclear crisis is one of the significant implications of China's soft power diplomacy in Korean Peninsula. China has been playing a proactive role since 2003 in order to establish peace and stability in Korean Peninsula. The country has facilitated rounds of discussion among the members of the Six-Party Talks in order to dismantle North Korea's nuclear program with the consent of involved actors, thereby, avoiding any kind of regional instability in Korean Peninsula.
The Shanghai Cooperation Organisation (CSO) is another multilateral forum where China has adopted its soft power diplomacy in resolving North Korean nuclear crisis. For instance, China asserted on dialogue and consultation for the peaceful resolution of North Korean nuclear crisis at the SCO annual summit held on June 11, 2018, in China's coastal city of Qingdao, which is called Qingdao Declaration.
China's diplomatic initiatives through its active mediation or mediation diplomacy, one of the significant aspects of China's soft power diplomacy, in resolving the North Korean nuclear crisis is notable. The U.S.-North Korea talks in March 2003; trilateral dialogues consisting of the U.S. and the Democratic People's Republic of Korea (DPRK) in April 2003; talks among Six Parties in February 2007; bilateral meeting between the then Chinese Premier Wen  Jiabao and North Korean Chairman of the Workers' Party, Kim Jong Il in October 2009; and Beijing-Pyongyang dialogue in August 27, 2010 facilitated by China demonstrate China's soft diplomatic initiatives to dismantle North Korea's nuclear programs; peacefully resolve the nuclear crisis; and ease tensions in Korean peninsula. In addition, Chinese government officials paid several official visits in Pyongyang in order to make progress in denuclearization process in Korean Peninsula.
Dialogue and negotiation rather than confrontation is a significant strategy of China's soft power diplomacy in resolving North Korean nuclear crisis. Chinese Foreign Minister, Wang Yi, in this regard, stressed on the peaceful solution of North Korean nuclear standoff through dialogue. Besides, reiterating on the necessity of nuclear-free Korean Peninsula, Wang Yi, also emphasized on the consideration of North Korea's security concerns and other concerns related to its nuclear programs to avoid any military action or the escalation of tensions in the Korean Peninsula. As per its policy, China strongly opposed to the decision of deploying the Terminal High Altitude Area Defense (THAAD) anti- missile defense system by the U.S. and South Korea in August 2017 and reiterated on dialogue and consultation.
However, now it is important to examine the implications of China's soft power diplomacy on North Korean nuclear crisis. China's soft power diplomacy regarding North Korea's nuclear crisis has significant ramifications on the process towards the peaceful resolution of the crisis. Most significantly, the most recent bilateral meetings between Xi Jinping and Kim Jong-un, Inter-Korean Dialogue, and the U.S.-North Korea Singapore Summit have attracted worldwide attention. For instance, during the historic Inter-Korean Summit on April 27, 2018 in South Korea, Kim Jong-un, Chairman of the Workers' Party of Korea and the State Affairs Commission of the DPRK, declared to discontinue its nuclear tests. Therefore, the U.S-North Korea Summit, also referred to Singapore Summit, on June 12, 2018 is a noteworthy development towards the denuclearization process of Korean Peninsula. During that summit, Kim Jong-un reaffirmed his position and unwavering commitment to the denuclearization of the Korean Peninsula, while the U.S' President Donald Trump reiterated on providing security guarantee to the DPRK in return.
Chinese President Xi Jinping's invitation to Kim Jong-un on June 19, 2018 and talks on the denuclearization of the Korean Peninsula reiterates China's sincere efforts to continue denuclearization in peninsula. As per the development of their bilateral talks, Xi Jinping met Ri Yong Ho, Foreign Minister of the DPRK on December 07, 2018 in Beijing calling for the development of their stable relations and political settlement on the Korean Peninsula through the progress of Pyongyang-Washington peace talks addressing each other's legitimate concerns. Kim Jong-un has expressed willingness to continue fruitful discussions with the US President for "complete denuclearization" and "lasting peace" in the Korean Peninsula.
China's positive role in denuclearizing the Korean Peninsula and improving inter-Korean relations has also been raised by the President of Republic of Korea, Moon Jae-in. He mentioned, "China has played a positive role in denuclearizing the Korean Peninsula and improving inter-Korean relations. Until now, China has played a positive role in helping very much the Korean Peninsula's denuclearization and the improved inter-Korean relations."
All these progresses particularly with the China have injected new impetus towards the peaceful resolution of North Korean nuclear crisis. China has been playing very crucial role in resolving the regional as well as global tensions related to North Korea's nuclear development programs. China's proactive mediation diplomacy, multilateral as well as bilateral engagements, facilitation to dialogues and meetings for all parties have played crucial role in dealing with the crisis through soft power diplomacy.
Diplomatic Maneuvers for China-US trade war: December 2018 agreement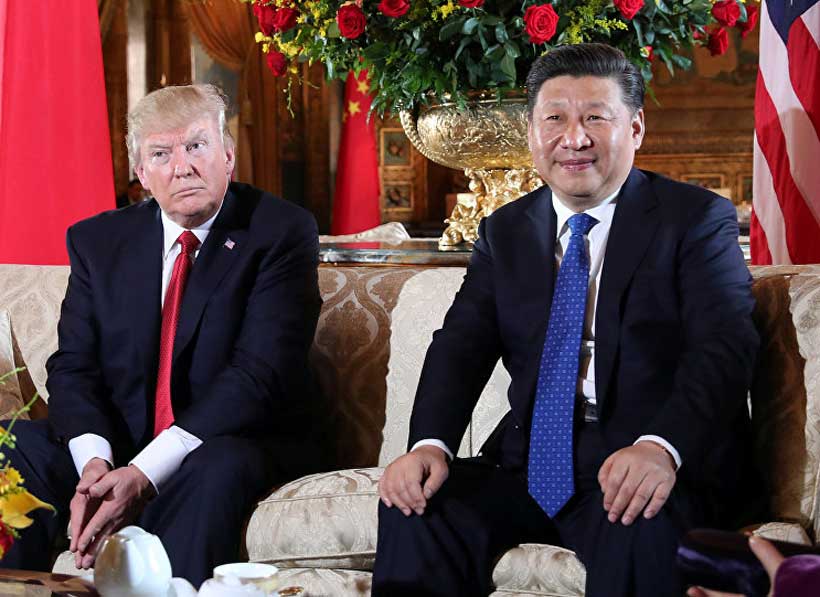 On the sidelines of the G20 summit in Buenos Aires, Argentina on December 1st 2018 the US President Donald Trump and the Chinese President Xi Jinping concluded a conditional trade agreement, according to which Beijing has to reduce its current trade surplus with the US by increasing Chinese purchases of soybeans, natural gas, commercial aircraft and some other US industrial goods. In contrast, Washington will maintain the tariff rate on Chinese exports to US of US$200 billion at 10 percent, instead of increasing it to 25 percent, which was due to come into force on Jan 1st 2019.
Although some commentators, politicians, or scholars over-optimistically described that deal as the end of the trade war, or at least a first step, between the two countries, including President Trump himself; but in fact by analyzing the reasons behind the two countries' decision to conclude such agreement and whether this agreement paves the way for a final trade agreement or not, and what obstacles may stand in the way of reaching a final trade agreement between the two countries, it seems more likely to be a beneficial truce or a diplomatic solution to gain more time, calming the growing escalation of the trade war and to control its affiliated losses from both sides. Accordingly, the first question that may come in mind is how the future trade relations could be between the two countries?
The coming sections attempt to answer these questions by explaining the reasons behind conducting such agreement for the two sides, the main barriers or obstacles that may prevent reaching a commercial peace between the two countries, and the prospected future of US-China trade relations based on these factors as following:
Why to conclude such agreement?
Based on the rational choice approach, the simple answer of this question is that such agreement is beneficial for both of them; and in fact it is also beneficial for all the international economy, at least to stop the continued losses of both countries.
For the United States
In order to control the losses of the American economy since the beginning of the trade war, where the indicators of the American stock markets declined sharply during October and November 2018; large losses suffered by the American farmers because of China's imports reduction of agricultural products and soybeans in particular, where 60 percent of its total US production were importing by Beijing; and the costs of the US Department of Agriculture increased for providing almostUS$12 billion as aid to farmers and breeders affected by the trade war.
Seek to improve the trade balance with China, where the Chinese trade surplus have been increased to $293.5 billion from January to November 2018, comparing with $251.3 billion in the same period previous year; combined with increase the Chinese exports to the US by 9.8% annually since November 2018, While imports fell by 25% during the same month.
In addition, to avoid any further economic damages or losses that may occur because of the continued escalation of the trade war between the two countries whether to the American or the international economy, Moreover, to face the internal pressure of his strong opposition, and for the re-election considerations.
The agreement came shortly after the G20 industrialized nations backed an overhaul of the World Trade Organization (WTO), which regulates international trade disputes, giving a symbolic victory for Trump administration, a sharp critic of the organization.
For China
To reduce the negative impact of the trade war, where the Chinese economy suffered from a decline in the economic growth rate during the third quarter of 2018,the defaults in the payment of corporate bond yields, and the decline in property prices; in addition to the devaluation of the Chinese currency since May 2018 by more than 8%, Which is warning to slow the economic growth to 6.3 percent next year compared to the current growth rate of 6.5 percent.
To avoid increasing US tariffs that would undermine China's economic growth prospects, and increase pressure on its financial markets.
In addition to maintain the stability of the international economy, in order to avoid any negative effects on the Chinese economic ambitions such as the Belt and Road Initiative (BRI) whether directly or indirectly.
– Based on the abovementioned reasons it seems clear that such agreement is a beneficial for both sides to gain more time and prepare themselves for a second round of the trade war, or at least to stop the terrible consequences of the trade war escalation.
Obstacles of a commercial peace between the two countries
There are many obstacles or barriers that prevent a long-term commercial peace between China and the US such as:
The low level of trust between the two countries because of many of the thorny issues among them such as addressing Intellectual Property Rights (IPR) protection, the synthetic opioid fentanyl being sent from China to the United States, non-tariff barriers, cybercrimes, cyber-security, services and agriculture; and especially after the United States accuses Beijing of forcing American and foreign companies in general to disclose trade secrets versus access to the Chinese market.
The different understanding of the agreement by the two sides and the lack of clear future trade talks between them are also stumbling blocks in commercial peace way; while president Trump pledged to freeze tariffs in exchange for China's commitment to reduce bilateral trade deficit with the US, but it is still unclear what exactly Beijing proposed; where the reports published by China's state-owned media completely deny Beijing's commitment to reduce the trade deficit with the US. In addition, whether China can reduce its tariffs on the American products, also the quantities and timing to resume its purchases of American goods are not clear. In addition to tariffs on Chinese goods, Trump has imposed tariffs on steel and aluminum imports into the United States this year. Numerous countries have filed litigation at the WTO to contest the levies.
Arresting the chief financial director of Huawei Communications Technology in Canada (the daughter of Huawei's founder, the second largest smart phone company in the world)on December 1st 2018 (the same day as the agreement was concluded); and the American requests to extradition on charges of posing a threat to US national security arguing that the technology it uses can be used by the Chinese government for espionage. Additionally, the US companies were banned from exporting to the Chinese telecommunications company ZT earlier 2018 due to Iranian sanctions had been violated. Accordingly, the Chinese Vice Foreign Ministry has summoned the US Ambassador to China on Dec. 9 in a protest over the arrest. There is no doubt that this issue will affect the scheduled talks between the two countries; While the Trump administration insists that it will not affect the ongoing trade talks, Beijing believes that it is just an American attempt to contain China's technological ambitions. In response, Beijing may have to take some measures to calm the mounting public anger, bearing in mind that a Chinese court decision to ban the sale and import of most iPhone models on Dec 10.
The fact that the competition between the two countries is much farther than the limits of the trade warand trade is one aspect of this competition, where from the Communist Party of China's perspective the United States seeks to bring about comprehensive changes may reach the extent of changing the Chinese political system, and obstacle the Chinese economic and political aspirations.
Indeed there are many indications that the Trump administration consider the issue as much greater than a trade war by aiming to contain or undermine China's rise in the world and maintain the American economic and political hegemony over the world for instance the US national security strategy and Trump hint to withdraw from the Nuclear Weapons Agreement, the declaration of the free and open Indo-Pacific economic zone, and the American opposition to BRI as well as the Made in China 2025'splan. In addition, the adoption of the America First policy gives the impression that the United States is seeking concessions, not to improve trade relations, but to maintain American hegemony. Furthermore, the historical experience proves that the American perspective in dealing with the international issues mostly characterized by realism features, where as soon as it considered any state as their rival the caution will prevail on their relations and keeps working and set strategies to win the zero-sum game with this state.
The narrow timeframe of the agreement, which lasts for no more than 90 days for further talks with the aim of structural changes on some thorny and complex issues, therefore, it is difficult to resolve this long list of issues in that short timeframe.
Furthermore, the two countries are also at odds over some other issues such as the China's extensive claims in the South China Sea and U.S. warship movements through the highly sensitive Taiwan Strait.
Future of US-China Trade Relations
Whether the two countries could reach a commercial peace or not is depending heavily on their ability to overcome the above challenges and the real willingness of both sides to take concrete steps to end their trade war.
From one side, there are some steps or measures from the both sides to contain and avoid the escalation of trade war such as President Xi's agree to designate fentanyl a controlled substance during the meeting, the Chinese announcement to slash on US-made autos from 40 percent to 15 percent in an attempt to show its willingness to calm the tension with Washington.
In the same context, whether the annual sessions of the National People's Congress, the Chinese People's Political Consultative Conference (CPPCC) scheduled for March 2019 may lead to substantial changes to China's economic policy will be a decisive factor in determining the future of the US-China trade war. On the other hand, the announcement of President Trump on December 11 that he may intervene in the Justice Department's case against the chief financial director of Huawei if it would be in the interest of U.S. national security and help forge a trade deal with China, gives an impression that both sides have a desire not to escalate the trade war or at least express their fearing about the consequences of this escalation.
From another perspective, it's arguable that the US-China trade agreement is very similar to the agreement between Washington and the European Union in July 2018, which included strengthen the free trade measures and the announcement of more European purchases of the American agricultural products. But the agreement is in danger of collapse, with President Trump threatening once again to impose a 20 percent tariff on all cars and spare parts imported from the EU. The same scenario is possible with China as long as it serve the American interests, especially with the lack of a final agreement on what Washington considers as unfair trade practices by China in the areas of cyber espionage, piracy and intellectual property rights violations. With bearing in mind that the White House said talks would take place to resolve within the next 90 days specific US complaints such as forced technology transfer, or else existing 10 percent tariffs would go up to 25 per cent.