70 years of Kashmir under Indian occupation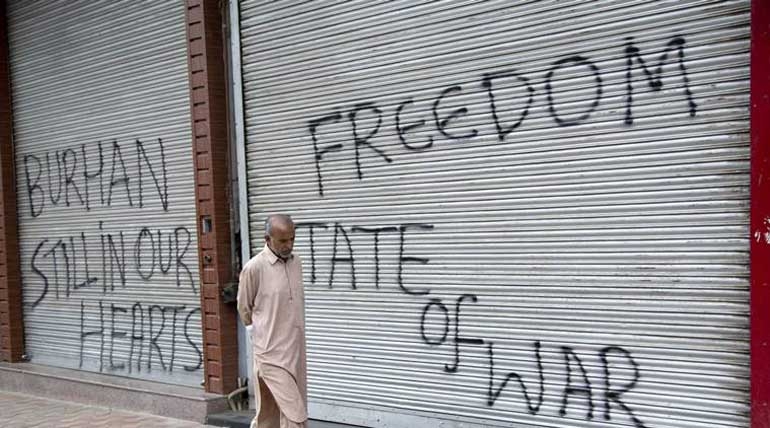 When India celebrated its 70th anniversary of independence, unfortunately, it also indirectly celebrated the occupation of Jammu Kashmir. One of the achievements of recent history of India in the negative sense is the genocides of Kashmiris- India murdered over 1000,000 Muslims Kashmir while using and protecting Hindus there.
Real protests
Kashmir today, even on Eid day, remains a nation in protest against Indian occupational crimes. Protests erupted on Saturday in Kupwara district of north Kashmir when a youth went missing while another was severely beaten and has been hospitalised in a critical condition with the locals alleging that were taken into custody by Indian Army. Police has registered two separate FIRs against army, one for attempt to murder and another for kidnapping and abducting in order to murder. Villagers of Kakarpati village of Devar Lolab told news agency GNS that Army picked up two local shepherds from forest area of Trimukh upper reaches of Lolab which is connected to Bandipora district.
The Indian/JK government, controlled by New Delhi, considers their prerogative to kill and deal with Kashmiris for seeking sovereignty back from a powerful military power called India. Two ailing Kashmiri women leaders rearrested despite release orders by Court
As Kashmiris are on agitational mold to regain sovereignty from Indian military yoke, India feels highly embarrassed before world powers while PM Modi feels the pinch in front of world leaders.
Interestingly, one of the Indian islets in Lakshadweep on Arabia Sea disappeared owing to climatic change nearly 20 years ago but Indian government has not yet recognized that it lost a small islet without any population. Indian official gazettes have made any change and as India still reasserts that every islet of India is intact. That is problem of India which refuses to accept the fact it has lost a small part of its territory in the natural process as it simply cannot accept or even imagine that Kashmir that decorates India as its multi-jewel crown on its head
India worried
Presumably, Indian strategists in New Delhi and abroad are with latest India maps looking at Kashmir and they cannot visualize India without that crown known as Kashmir on Indian head.
In fact, more than the land, India is concerned about the image of India on Indian map without Kashmir. Indian map without Kashmir looks like a wild animal – not exactly a cow – whose head has been severed. This of course Indian strategists and military experts cannot digest.
Indian strategy for China is one of appeasing that neighbor maybe because Beijing has withdrawn it stop badminton players (women) from the courts, thereby making Indian fight for tittles easier. India may have begun a dialogue with China over parts of Kashmir it occupies. Although China has not invaded Kashmir but got a part of Kashmir as a (paid) gift from Pakistan is not helping Beijing to convince New Delhi which seeks to take back that part of Kashmir from China as well.
That Kashmiris who fight for sovereignty, do not ask both Pakistan and China also surrender their lands makes Indian case difficult but makes India come closer to China easily. India would ask China not to worry about Kashmir as once occupied Jammu Kashmir is now lost for Kashmiris forever. However, the secret talks among India, Pakistan and China – the joint occupiers of Jammu Kashmir- are not revealed to public.
India continues to deal with the besieged Kashmiris the way the military feels best, or rather worst.
Brutality is the key expression that could be used to describe what the Indian solders do in occupied Kashmir day in and day out and at night. India has provided a perpetual blanket approval of every murder and all acts of genocides through fake encounters and all atrocities of making Kashmiris disappear from Kashmir valley once for all.
Obviously, India must have learnt all these murder techniques from its former masters in UK who continue to guide New Delhi in secret state terror operations. Now Israel seems to have accepted Indian appeal to offer terror tips on payment basis to deal with Kashmiris and others who seek sovereignty.
While their occupation masters in New Delhi celebrate 70 years of independence from Great Britain, Kashmiris who lost their sovereignty to then freed India have no choices but to cry loud over their loss of sovereignty under joint UK-India conspiracy with blessings from super power USA and other imperialist capitalist powers.
In fact, no power invades and occupies a weak alien nation to leave the occupation on its own. Invaders quit "subject" nations only under pressure or by force. Great Britain invaded many countries, including USA but had to leave most of them, if not all of them. Interestingly, not only Americans got independence from UK but also have become closest ally of USA today.
India's easy invasion and quick occupation of Jammu Kashmir was possible because all big powers led by USA and UK supported the illegality behind the "deal" without the endorsement of the people of Jammu Kashmir and none, including China, opposed Indian military action. Neither USA nor UK can approve of invasion without popular consent as that goes against genuine democracy.
India bought problems
While its ruthless occupational crimes in Kashmir as it key policy, India may have good things to claim credit like its music which has made its mark on the world stage. Indian food is cultural given. Indian fashion now competes at the level of haute couture even as Indian fabrics are in demand in both the East and the West as much as the ever increasing Indian demands for western cloths and electronics and fashions. Indian professionalism in media to highlight Indian needs above others, engineering and information technology has formed a swathe and Indian business' know-how is cutting edge. Bollywood is interested in making big films to match the Hollywood productions. Last November, demonetization was welcomed by NRIs but there is still a lingering suspicion that the truly rich got away.
There are many issues Indians face. Among them, the killings over beef eating make us look savage and primitive. The refusal by the Parliament to revoke Article 377, a vicious law imposed on India by the same foreign yoke which ironically has no such law in its own country. Indian men still decide what women can do with their bodies. But fanatics Hindus only talk about Islam and Muslim religious rights. The Big Brother manifested itself by way of linking Aadhaar cards with PAN cards and no one quite knows why. For NRIs, it's another hill to climb. Just as there was confusion about demonetisation — rumours of another one are on the way — the public is unclear how GST will play out even as retailers pull back on several items till there is clarity.
With 29 states and seven union territories what are a few more if a sense of identity is assuaged. The seven sisters in the North East were hit by floods and we took far too long to react, an acid commentary on our levels of awareness of an integral part of India.
A dangerous ignorance that China will exploit as it has spent the past two months trying to hector India on the borders of Bhutan and Sikkim. There are fears that a strong conflict is possible.
However, there's little to celebrate. Since India was ruled for 200 years by a foreign power, Britain, it takes revenge on Kashmiris by occupying their nation since Indian independence.
The tension in Jammu Kashmir does not seem to be lessening as Indian occupation forces keep targeting Kashmir youth.
Indian terror strategists argue that India should never budge and surrender Kashmir to Kashmiris. And, therefore, unless a "hardcore" decision to void Article 370 is made to bring that nation on par with Indians states of the country, the issue will never be resolved. All we will do is confront civilians with guns and widen the chasm. The incessant appeasement as a policy only breeds contempt. The call for Gorkhaland in the east needs to be resolved swiftly.
India believes military action can solve all problems of Kashmiris once for all. In 2016, India imposed terror at IOC by to surgical terror attacks in Uri. Yes, keeping Indian troops' morale high should be of utmost importance.
Abrogation of Article 35A: Widespread agitation against BJP's 'Israel model?
Abrogation of Article 35A: Kashmiris prepare for widespread agitation against BJP's 'Israel model'.
From hawkers to grocers, manufacturers and dealers, everyone stands united in their view that abolishment of Article 35A will bring turmoil in the Valley
Article 35A of the Constitution empowers the Jammu and Kashmir legislature to define its "permanent residents" and their special rights and privileges. It was added to the Constitution in 1954 through a presidential order.
In Srinagar's trade heartland, Lal Chowk, the local cab drivers sound like doomsayers. They are talking about the possible political fallouts in Kashmir, in case the Supreme Court of India, under pressure from the Modi government, abolishes Article 35A of the Constitution of India that restricts any outsider other than state subjects of Jammu Kashmir from acquiring immovable properties or having voting rights.
The others could only offer sighs than to comment or intervene over his 'no fun' remark. Such 'distressed' talks have overtaken the Valley since long. It is reminding people of those 'talks of revolt' that took place in the Kashmir Valley before Burhan Wani's killing last summer in an encounter with forces.
These discussions are taking place inside offices, shops, streets, buses and inside homes. The idea of losing their permanent residency, employment, property, and scholarship, to outsiders, in case the Article 35A is removed or altered, is keeping Kashmiris on the edge. Kashmiris have lost their sovereignty to India due to a deep rooted conspiracy.
Kashmiris are quite aware of the 'onslaught on Kashmir's special status'. "Kashmiris won't allow tinkering with our state subject law. We still repent the day when our leader Sheikh Abdullah committed a blunder by trusting the Delhi (government)," says an old employee. But now, he says, as a train of tourists comes out of the TRC after registration, "The government of India must know that it isn't the same Kashmir as before. Any attempts to alter our constitutional status will be opposed tooth and nail." This defiant mood has to do with the petition filed by an NGO 'We the Citizens' in the Supreme Court in 2014, seeking to scrap Article 35A. After serving notices to both, the state as well as Centre, the apex court only received counter-petition filed by the state government.
BJP and PDP rule the JK state, promoting the Hindu, Hindutva and Indian interests in return for money from New Delhi. The BJP-ruled Centre refused to file an affidavit, but instead sought a "larger debate". The Centre's posturing has unsettled the mood in the Valley with political commentators asserting that the Narendra Modi-led government is actually clearing all decks to scrap the article to settle outsiders in the Valley.
In fact, a larger sense prevails in the Valley that the BJP government wants to resolve the Kashmir issue through demographic changes.
While the Opposition and separatist camps in Kashmir have threatened an uprising over the judicial tinkering of the Article 35A, Chief Minister Mehbooba Mufti has warned the central government that any such attempts won't leave any "tricolour upholder" in the Valley.
The commoners in the Valley are getting mentally prepared for putting up a "bigger battle" to safeguard their constitutional positioning. Commenting on the controversy, he says, "On the one hand, the government of India calls for peace in Kashmir, while on the other hand, it threatens the very idea of it by resorting to the courts to achieve its political motives… Now, tell me, who is playing the role of a 'terrorist' in Kashmir?"
In restive Maisuma, the stronghold of pro-freedom leader Yasin Malik, the buzz is getting shrill. Many residents who often take the security forces head-on through street protests here see a 'Hindutva pattern' in the latest controversy.
Ever since the PDP formed a coalition government with the BJP, every person in Kashmir knew that there would be tension. This is essentially an RSS government led by the PDP madam. "But we will make sure we do not accede to their wishes and demands."
In uptown Srinagar, many pose a question as to why the People's Democratic Party (PDP) is still in alliance with the BJP. In this 'new' Srinagar neighborhood known to house the government officialdom, the mood might not be militant, but the locals are flaying the Chief Minister Mehbooba Mufti-led PDP-BJP government. "Every Kashmiri is politically sound as we are living in a political disturbed and conflict zone. How come RSS thinks that they can fool people of Kashmir by resorting to such tactics?" says a trader in Hyderpora.
In Srinagar's MA Road, which is lately witnessing a string of protests by students of a women's college, against the security crackdown on Kashmiris, a college-goer blames PM Modi and his government for triggering fresh tensions in the Valley for political changes. "They wish for Kashmir to get disturbed, like in 2016, and that our people should again get killed or injured with pellets, slapped with cases under the Public Safety Act and be taken to the jails and police stations.
In Kashmir's restriction zone aka Downtown Srinagar, the discussions revolve around Delhi's (central government's) "decadal deceit" with the people of Kashmir. "India simply wants Kashmir, not Kashmiris," says a retired engineer, of Rajouri Kadal, the bastion of Hurriyat leader Mirwaiz Umar Farooq. "Otherwise, they would have never said that Indians will come and settle here to help change the azadis course. But they are mistaken. Such attempts hardly undo the legitimate demands."
In the narrow lanes of Habba Kadal, a non-migrant Kashmiri Pandit, who only gives his first name to protect his identity, calls the 'article 35A controversy' as New Delhi's foolishness. "So far, the government of India has not been successful in getting the Kashmiri Pandits back to Kashmir, and now this blatant attempt to create a mini-India out of Kashmir is simply nonsensical," says Suresh. "They only know how to trigger tensions in Kashmir. They should come and live here for a week as a commoner, and then give these nonsensical statements."
Now no migrant Pandit wants to return to the Valley, which is affected because of the everyday killings, strikes, and lack of jobs. From hawker to grocers, and from manufacturers to dealers, everyone stands united in their view. "Every Kashmiri wants to fight. I know my business will also suffer, but I can manage with sookhi dal roti (dry rotis) than allowing any federal sinister designs to alter the demography of my Valley," says an hotelier in Srinagar.
When people are faced with atrocities, it is a natural tendency to fight against it. India should take note that it is a politically disturbed state and if they (the Centre) falter with our law, not only in Kashmir, but more than 80 percent of the state will be affected and there will be violence all around.
Al-Qaeda or USA?
Apparently, Al Qaeda has arrived in Kashmir and the ramification of the development is yet to be ascertained.
Musa is the youngest but first militant from Kashmir who has been linked with a global outfit. He has not pledged his support to the Al-Qaeda yet. But if such a thing happens then it will be bad for both Kashmir as well India.
The statement from Al-Qaeda naming Zakir Musa, the former militant commander of Hizb-ul-Mujahideen, as the head of its wing in Kashmir has generated mixed reactions within and outside the state of Jammu and Kashmir. The Al-Qaeda announcement has divided the militant ranks in the Valley with Hizb-ul-Mujahideen and Lashkar-e-Taiba rejecting any role for the international terror organisation in the Valley. Many in the Valley are taken aback, worrying about its impact on the ongoing
Many believe that, India will intensify its policy towards Kashmiris after the Al-Qaeda announcement. "Musa's exit from Hizb-ul-Mujahideen and subsequent developments in the Valley's political scenario have created ambiguity here. Musa is being hailed both as an Indian agent and an Islamist, but I think the Kashmir issue is now becoming more complex, moving beyond the Hurriyat paradigm," a political scientist said.
Freedom fighting militant groups too are reflecting on the new development, assessing its repercussions on Kashmir's struggle. "There is no space for any international organisation like Daesh (Islamic State) and Al-Qaeda in the state," said Salahuddin who also cautioned the people to remain vigilant of the conspiracies of India and keep their relations intact with (the) organisation fighting against the Indian Army. They should not become a part of any global agenda," he said. However, many in the Valley believe that the situation is going to change if Musa, indeed, happens to be affiliated with Al-Qaeda.
Over the years Al-Qaeda has changed a lot. Many of its affiliates have detached themselves from the main wing and become completely indigenous. Kashmir will be no exception. The newly nominated group is likely to work indigenously. It will increase the popularity of Musa and more youths will likely join his group than the others in the near future."
Al-Qaeda's announcement also indicates that after years of talking about the travails of Palestine, Kashmir and Myanmar, it has finally mustered courage to come forward for Kashmir's struggle. But, the separatist leaders in the Valley have already denied any involvement of international groups like Al-Qaeda and the Islamic State in Kashmir. However, there are others who also disagree on Musa's involvement.
Some police officers emphasized that if the Al-Qaeda gets involved, it will strengthen the hands of the militants. This kind of development would definitely lead to confusion as well as ideological clashes
The reactions from Kashmir are mixed, but what everyone agrees upon is that Al-Qaeda's announcement is an interesting development and opens a new chapter in Kashmir's post-1989 armed local insurgency.
NIA targets Kashmiri
The latest unrest and perpetual demonstrations have dominated the Kashmir streets and affected Kashmiri life. But the new development has upset all calculations of New Delhi the worst way possible.
As a natural response to the emerging sovereignty demand, India has used its National Investigation Agency (NIA) to create problems for the freedom Hurriyet leaders. And NIA is working over night to cripple the freedom movement. India has learned all these tactics from its former Masters in London. It targets mosques and Islamic educational institutions.
The National Investigation Agency on Jul, 18 2017 has sent notice to Srinagar's Jamia Masjid and an education trust run by separatist leader Mirwaiz Umar Farooq to find out whether or not funds collected at the mosque are used to fuel the unrest in Jammu and Kashmir. The state witnessed over seven-month-long unrest after the killing of Hizbul Mujahideen militant commander Burhan Muzafar Wani, in July last year.
The NIA has also issued notice seeking appearance of Mohammad Ibrahim Shah, secretary, Anjuman-e-Nusrat-ul-Islam, an education trust, which is headed by Hurriyat Conference (M) chairman Mirwaiz Umar Farooq. The trust runs Islamic educational institutes in the areas of Rajouri Kadal, Safa Kadal and Bota Kadal in Kashmir. Both the Anjumani Auqaf and Nusrat ul Islam have been asked to furnish their accounts of the last five years.
Besides looking into the role of Hurriyat Conference leaders, the NIA has also written letters to some newspapers asking them to furnish details about stone-pelters whom they had mentioned in their stories. "It is learnt that your newspaper has published some articles/news items mentioning the names and addresses of those involved in cases of stone pelting, burning of schools and damage to government property in the past one year starting from 1 July, 2016. It is requested to direct the concerned to provide the above mentioned documents/photographs/articles for investigation in the instant case," read the letter issued by the NIA. The NIA is also investigating the role of former militants as well as the political leaders associated with Syed Ali Shah Geelani, chairman, Hurriyat Conference (Geelani), in funding the unrest in Jammu and Kashmir.
The NIA is also looking at the role of close associates of Geelani in fanning the unrest, and has recently summoned National Front chairman, Nayeem Ahmad Khan, in the case. Khan, who was recently in Delhi in connection with the investigation that is being carried out, has termed the investigations "witch-hunt".
The investigation agency also questioned two retired bureaucrats and relatives of Farooq — Moulvi Shafat and Moulvi Manzoor — in the case. Both Shafat and Manzoor were in New Delhi for over a week and were questioned by the NIA in the case.
Earlier, the state police arrested some local youth for burning schools during the unrest while many others were slapped with the Public Safety Act (PSA) to keep them in judicial custody.
Observation
While earlier, India did not take the agitation of Kashmiris seriously, now it has taken unrest by Kashmiris and especially the youth leadership very very seriously. India is for the first time in occupation history is scared. Hence New Delhi is scheming to fix the Kashmiris Muslims in as many ways as time permits.
Kashmiris want total independence first from India, whether Pakistan supports or not. Kashmiris seek to regain all territories lost since 1947, whether China like that or not.
India should read the messages written on the wall and make sincere efforts to surrender sovereignty to Kashmirs and help h them make a home for peaceful existence with property.
It is high time the UNSC wakes up to the occupational reality and realizes the truth about Indian brutal intentions in Occupied Jammu Kashmir and ask India to behave. Kashmiris do not posses weapons, except few pieces of stones being gathered from time to time to defend themselves from Indian military brutality.
Can ordinary stones end Indian military attacks on innocent Kashmiris?
Already India has consumed over 1000,000 Kashmiris and many more have disappeared. Enough of Indian state crimes in Kashmir. India should not be allowed to kill more Kashmiris.
Let the UNSC convene a special UN assembly meeting to grant sovereignty to Kashmiris.
The Day Afghanistan Changed Forever
The ongoing war in Afghanistan began 18 years ago by the United States and NATO, and apparently, the September 11 was one of the main reasons for the US attack on Afghanistan. This war began with the aim of the fall of the Taliban regime and the elimination of al-Qaeda's bases in Afghanistan. Although the US and NATO forces defeated the Taliban in the early days, the Taliban's defeat in 2001 was temporary and the Taliban began its war operations in different parts of the country soon. Now, it has become stronger than the early of days of the twenty-first century over the past 17 years. Insecurity has spread from the south to the northern regions of the country, and now much of the territory of Afghanistan is outside the control of the government.
During the Jihad against the Soviet Union in Afghanistan, thousands of Arab fighters fought alongside the Afghans against the Soviet Union, and subsequently, they were sheltered by the Mujahidin under the leadership of Mr. Rabbani, the second president of the Islamic State of Afghanistan after the fall of Democratic Republic of Afghanistan regimes. Then, when the Taliban dominated more than 90 percent of Afghanistan's territory, including al-Qaeda leader Osama bin Laden, a number of Arabs who had been living in Afghanistan since 1996, supported the Taliban groups in Afghanistan.
With the occurrence of September 11, 2001, that members of the al-Qaeda network were accused of taking part in the incident, the United States attacked Afghanistan and began a bloody war in the country after the fall of the Taliban regime. Osama bin Laden was in Afghanistan, and President George W. Bush announced on September 20, 2001, his stance against the Taliban government as following:
I.All al-Qaeda leaders should be handed over to the United States;
II.All foreign prisoners in the Taliban's custody should be released and submitted to the United States;
III.All the terrorist training camps should be closed in Afghanistan;
IV.And the Taliban regime should allow the United States to have full access to Al-Qaeda camps for inspection.
The Taliban government stated through its embassy in Pakistan that the United States has not yet provided any evidence of Osama bin Laden's involvement in the September 11 attacks. According to Taliban ambassador Mullah Abdul Salam Zaeif in Islamabad, the Taliban government made great efforts to verify the incident, but the United States did not retreat from the decision to invade Afghanistan. According to him, the September 11 attacks were not accidental, but the United States had already planned military presence in Afghanistan in order to secure its long-term interests in the region. The Taliban three times offered Osama bin Laden's trial to the US government for the September 11 events, rejected by the United States every three times.
On October 07, 2001, the US air strikes began, and on October 31, the United Nation's Forces joined Kabul with the help of US air strikes, and the Taliban regime was overthrown. On November 25, the Bonn Conference on Afghanistan was held, and within 10 days, it established a temporary administration headed by Hamid Karzai. These successive accidents occurred rapidly that surprised everyone in Afghanistan. People were dancing and singing on the streets and roads celebrating the defeat of the Taliban and welcoming the United Nation Forces led by the US. But unfortunately, the positive changes and bestowed joys were temporary. By elapsing year, the situation of Afghanistan was getting worse than the previous year. Afghans were encountering challenges and problems that were rare in their nature and severity. This paper aims to analyze the events after the overthrow of the Taliban regime that changed the feature and situation of Afghanistan forever.
The Challenges that Afghanistan Rarely Experienced Prior to 11/9 Attacks
Roaming of regional and international terrorist groups into Afghanistan: After the fall of the Taliban's regime in Nov. 2001, the number of terrorist groups increased in Afghanistan. It is said that there are 21 terrorist groups fighting with the Afghan Armed Forces and international forces stationed in Afghanistan. These groups include Tehreek-e-Taliban Afghanistan and the Haqqani Network, Jamaat al-Dawa al-Quran, ISIL, al-Qaeda, al-Qaeda in southern Asia, al-Mujahideen party, Taliban militant, Tehreek-e-Taliban Pakistan, Islamic Movement Movement, Movement Al-Jihad Bangladesh, Lashkar-e-Jhangvi, Jash Mohammad, Lashkar-e-Taiba, Tariq Guider's group, Jamaat-e-Alahar, Jondallah, Islamic Movement of Uzbekistan, Islamic Movement of Turkmenistan, Islamic Jihad and Qods Force.
Climbing of poverty and unemployment: Afghanistan is one of the poorest countries in the world and is widely supported by the foreign countries, even though the country's economic growth is said to be about 2.6 percent by the end of the year. According to a new survey issued in Afghanistan in comparison to a decade ago, poverty increased by 21%.According to the source, the poverty line has risen from 38% in 1391 to 54% in 1395. The level of poverty is growing in Afghanistan simultaneously with an infusion of billions of dollars by foreign countries into Afghanistan. The United States Agency for the Reconstruction of Afghanistan (SIGAR) articulates that the United States contributed to Afghanistan from 2002 to January 30, 2013, was about $ 1.4 billion more than the Marshall Plan budget for the reconstruction of 16 Western European countries after World War II.
Heavy human loss: studies and issued reports echo that the number of foreign military victims in Afghanistan since the start of the war in 2001 to 2018, in total, 3,546 foreign troops have been killed from 30 countries in Afghanistan, with 2408 from the United States, 455 from the UK, and 158 from Canada, had the highest casualties in war against the Taliban in Afghanistan. After the attack on al-Qaeda on September 11, 2001, the US-led coalition invaded Afghanistan on October 7th and overthrew the Taliban regime, but the war has continued so far, during which time Afghan security forces and civilians also suffered heavy casualties. As per the reports by the foreign independent researchers, since the fall of Taliban's regime up to now, around 13,000 Afghan armed forces, including local police have been killed in the war against the insurgents.
According to a Brown University research report from the United States, the Afghan conflict since 2001, when the Taliban regime collapsed by US-led forces, has left nearly 100,000 dead and injured. The study, titled "War Expenditures," conducted by the Watson Institute for International Studies at Brown University in the United States, addresses the casualties associated with war and displacement in Afghanistan and Pakistan from 2001 to 2014. The findings show that 26,270 Afghan civilians lost their lives as a direct consequence of the war and wounded 29,900 ones. The total death toll reported in this report includes civilian casualties, Taliban and other insurgent groups, US and coalition forces, as well as welfare workers and journalists.
Unprecedented natural resource losses: Afghanistan's mineral resources, estimated at between $ 1 trillion and $ 3 trillion, have been an attractive potential for a long time. But the same mineral resources also fueled war and armed conflicts in Afghanistan. In a country like Afghanistan where formerly widespread corruption, an active insurgency, and scarcity of infrastructure and institutions have crippled it, mineral resources represent another potential source of instability. Millions of dollars go through pockets of armed groups, insurgents and armed forces through the extraction of illegal mines, while Afghan people benefit from only a small portion of the wealth generated from these projects. The Afghan government benefits little from its natural mines. It is estimated that there are currently about 1,400 illegal mine extractions in Afghanistan. According to the Global Witness report, 2016, "Military earnings of warlords and Taliban from a small Badakhshan region are equal to the total income of the Afghan Government's natural resources sector."In 2014, armed groups from two districts of the Diodara mine in Karan and the Manjan in Badakhshan province earned about $ 20 million. Illegal extraction of mines only undermines the impact of the Afghan security forces and the legitimacy of the state, but also it is a major obstacle to the development of the economy, including the mining industry.
Increasing violence against women: Afghanistan's Independent Human Rights Commission's statistics echo that violence against women has increased in recent years. For example, Afghanistan's Independent Human Rights Commission's 2017 annual report shows that violence against women in Afghanistan has increased by 8.6%.The report states that 5575 cases of violence have been registered in 2017. This figure was 5132 in 2016.It projects a huge increase in violence against women over the past years. Of the total recorded violence, more than 1,500 cases of physical violence, more than 360 cases of sexual violence, more than 1,800 verbal and psychological violence, more than 1,100 cases of economic violence and remaining violence have been reported in response to behaviors that are traditionally (social traditions) are disgraceful. In the reported physical violence section, more than 1,200 cases of beatings, 10 incidents, 57 injuries, 45 forced labor and 234 deaths were included. The Independent Human Rights Commission says that the statistics do not show the full reality due to the extent of this problem, and many cases of violence against women are likely to remain hidden for reasons of custom and lack of security.
Mass migration and brain drain: the number of Afghan citizens who left the country in 2014 is more than those who left the country in 2001. According to United Nations statistics, since 2002, about 5 million immigrants have returned to Afghanistan, but the trend has fallen sharply over the past two years, and in 2014, only about 10,000 people have returned to Afghanistan. While in the first eight months of 2015, more than 122,000 Afghan citizens have requested asylum from European countries. Compared to the first six months of 2014, this figure that represents around 24,000 Afghan citizens who fled Afghanistan indicate a shocking increase in migration. Now the citizens of Afghanistan are the second largest refugee group in Europe. Among those who leave Afghanistan for other countries are mostly educated persons and professionals. The withdrawal of highly educated and highly trained people from Afghanistan is one of the bitter consequences of the war in that country. For sure, the withdrawal of human resources from Afghanistan will undermine its human resources. Many Afghan experts consider the deterioration of the security situation, the recession and the loss of labor opportunities and corruption in various organizations of the country as the main source of people's frustration for the future.
Escalation of addicted persons and narcotics trade: in Afghanistan, drug addiction has become one of the most important health and social crises in recent years, and it can be said that due to the large volume of poppy production, on the one hand, the consequences of three decades of conflict, unemployment, and the weakness of strategic health programs, on the other hand, has heightened this dilemma its shadow every day. A recent study by the International Department of Counter Narcotics and the Law Enforcement of the US Department of State in cooperation with Afghan Ministries of Public Health and Counter Narcotics project that 11 percent of the Afghan population uses drugs. More surprisingly, according to some surveys, 12 to 41 percent of police forces are addicted to cannabis (New York Times, 2011). Similarly, in recent years, there has been an increase in drug use, and in particular, the use of drug injection throughout Afghanistan (Ted et al., 2009).This is due to the increase in the availability of and increased opium production in Afghanistan (UNODC, 2012), due to poor social and economic opportunities (Ted et al., 2009), the return of addicted migrants to Afghanistan (Hankins et al., 2002). The number of drug addicts in Afghanistan reached 920,000 in Afghanistan in 2005, according to Afghan Minister of Health 2005 report. The figure reached more than a million in 2009 and reached three million in 2014 that demonstrate a shocking increase.
Weak sovereignty despite granted billions of dollars by foreign countries: the US Special Inspector General for Afghanistan Reconstruction 2016 report demonstrates that the United States since 2001 up to now had contributed $ 59.8 billion to equip, reinforce and train the armed forces of Afghanistan (40.2 billion to the army and 19.6 billion to the police) excluding 2017 and 2018 and other international donors' contributions. The report adds that the Afghan government is controlling just over 61 percent of the country's land, which has 68.5 percent of the country's population (22 million out of 32.1 million). However, according to the report, 28.4 percent of the country's land, which is home to 22.7 percent of the population (7.3 million), is in conflict and more than 10 percent of the rest of the country's land is home to two million and eight thousand people (8.7% of the population) are under the control of insurgents.
Conclusion
Some analysts believe that the reappearance of al-Qaeda, Taliban control over parts of Afghanistan and the emergence of ISIL in the country indicate that Afghanistan is on the downside in its security. Moreover, the national and international critics' voice regarding Afghanistan's reconstruction process after 2001 is rampant and gets more widespread every day. They are criticizing the mismanagement of reconstruction works, spending international aids, prevailing financial and administrative corruption, lack of fairness and transparency in political process such as election and so on. What is disputed is the magnitude and quality of the changes that have taken place in Afghanistan over the past years. Some analysts believe the changes that Afghanistan underwent could be more fundamental and constructive if the Afghan government's leaders have had serious determination in rebuilding the infrastructures of Afghanistan after the fall of Taliban regime in Nov. 2001. However, still, there is time until the end of the presence of foreign troops by 2024 to change the situation in Afghanistan.
Fall of Dhaka: Lessons Pakistan should Never Forget
In 1971, nearly five decades ago Pakistan lost its eastern part after civil war; loss of that part is one of the biggest tragedies in the history of this country. Pakistan not only loss its geography but also its face that how political, economic and ethnic grievances, if not solved timely could divide a nation which was founded on the base of ideology. It brings us to the point that ideologies do play important role in bringing people together to form a nation but they cannot act as binding factor if political, lingual and cultural liberties are not respected by the all segments of the nation.
Fall of Dhaka  endorsed the proverb that "you cannot always create a situation but can always exploit one", when India took a benefit of the worsening situation in eastern border and not only send its forces but also provide finances and arms to the gorillas. Resultantly, the internal conflict took the situation of civil war in Eastern Pakistan and full fledge war between Indian and Pakistan.
In 1971, other external powers from whom intervention was expected to stop the war never intervened to stop the war as result Pakistan had to rely on itself. This act of external powers like US and China reveals that there are no permanent friends and enemies in international system but only permanent interests. So, to protect one's own interests and sovereignty only reliable allay is one's self. This lesson learned by Pakistan in 1971 war was duly endorsed by the India's 1974 nuclear test, which brought Pakistan closer to the decision of nuclearization for its security vis-à-vis India.
Most important lessons from 1971 for Pakistan lies with the internal situation of country actors like only played their part in exploiting the situation but not in creating the situation. Today Pakistan has secured itself against Indian aggression and has also learned that if internal situation ever goes South it will be exploited by India. Moreover, Pakistan knows that Indian intelligence agencies are playing their part in supporting the banned military outfits in Pakistan; its example is arrest of Kulboshen Yadev, serving officer of Indian Navy from Baluchistan. Who later on excepted that RAW is supporting and funding Balcuh Liberation Army. But the question here arises why parties like BLA come into being? Its first answer could be that because there are always anti-state element within the state. But, another reason could be the grievances which are not addressed by the governments and resultantly armed movements are started to solve these grievances.
However, need of the hour is that elected governments should work more towards the political rights of the neglected parts of country which are continuously demanding these rights. At the moment, different segments in society are demanding the separate provinces for themselves because their issues are not streamlined in larger provinces. One such example is demand of Seraiki province by the people of South Punjab, which should be readily accepted. Not only the demand of Seraiki Province but of other provinces as well. Moreover, we should have learned from the fall of Dhaka and have taken the measures to included Gilgit-Baltistan into national streamline as this is the demand of the people of that area. So, that their issues and voice could reach into the parliament through their elected representatives.
Another alarming factor is the rise of ethnicity in the country. One cannot deny the role of ethnicity in bringing the 1971 upon Pakistan.  now, after 48 years of 1971 Pakistan is still divided into ethnic conflicts and different ethnic minorities are targeted inn different part of the country. The positive aspects are that ethnicity is not supported by any government but its mere existence in state is alarming and should be controlled.
These issues which Pakistan is facing should be addressed properly and resolved as we have learned from 1971 that they have the potential to become national security threats and can even lead to the disintegration of the country. It is also the responsibility of governments to cater political and economic rights of its citizens as it promotes national integration and put county on the path of prosperity.
Pakistan Can Play Important Role in Afghan Peace Process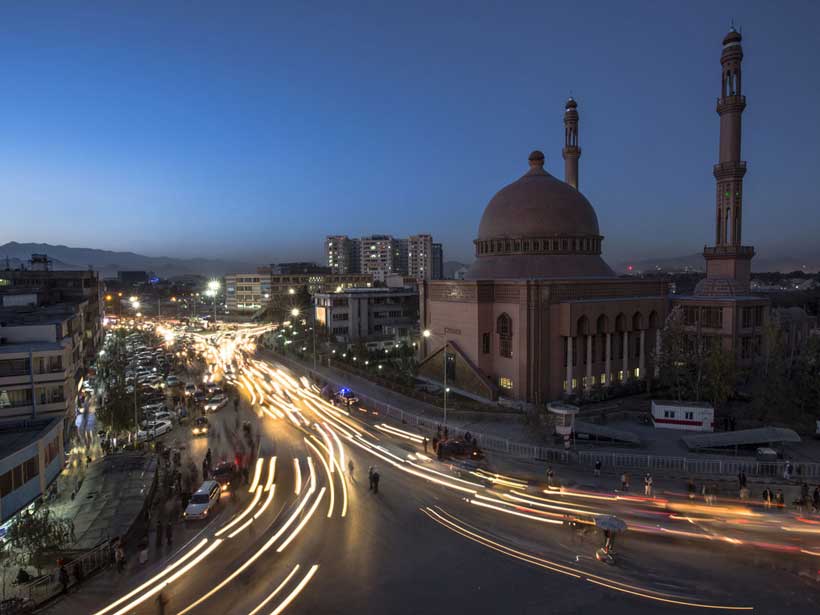 No sufficient food, No education, No health Care, Severe shortage of electricity, Shortage of fuel, are witnessed in Afghanistan. It seems the sufferings of Afghans are going to end. The world has realized that it is enough and now think in restoration of peace and stability in Afghanistan. The common man has suffered for more than 4 decades, which started with USSR invasion of Afghanistan and then internal power struggle among various factions of Afghanistan and finally after 9-11 incident US, NATO and allied forces entered into Afghanistan. NATO allies have been fighting in Afghanistan for 17 long years, but are still without control anywhere in the country. Even now, the US Army cannot move freely and fearlessly outside of Bagram Airbase. Taliban forces still control major parts of the country.
Afghanistan, is a landlocked country located withinSouth-Central Asia. Afghanistan is bordered by Pakistan, Iran, Turkmenistan,Uzbekistan, Tajikistan and China. With its population of 35 million approximately, having a GDP (nominal) of 22 billion US dollars in total, andper capita income of 600 Dollars only. Rich with minerals and natural resources,and well-known for its fruits and nuts, still suffering and laying among the least developed country of the world, ranked 177. Four decades of war hasdamaged the whole country and whole nation is victim of war imposed on them.
Its geopolitical location is vital for the wholeregion, as it connects Central Asia, Iran, China, and Russia, with Pakistanleading towards Warm Waters – Arabian Sea or Indian Ocean. All of the countries are suffering due to instability in Afghanistan and desires a long lasting peace and stability in Afghanistan. 
In fact, Afghanistan was never totally ruled by foreign powers, although in the country's history many misadventures happened.The people of Afghanistan always defeated invaders. It has been invaded by Alexander the Great, Mauryas, Muslim Arabs, Mongols, British, Soviets and since2001, by the United States with NATO-allied countries. But it has proved itselfunconquerable. Afghans are brave people and believe in freedom only.
All of regional countries, including central AsianStates, Russia, Iran, China and Pakistan were trying to bring Peace and Stability in Afghanistan. Several initiatives for peace in Afghanistan were taken in past, but none was successful as they were not involved or owned by locals –Taliban and were opposed by US and its allies. The US-backed elected Governments in Afghanistan, do not enjoy popularity among masses and may notrepresent the voice of common Afghan national.
Pakistan, being neighbors with a long common border, understands Afghanistan well. We share rivers, mountains and a common culture, language and ethnicity and language. That is why we understand Afghanistan much better than anybody else. The role which Pakistan can play, no other nation can. There is no other country to substitute Pakistan in this regard. US was trying involve India in Afghan Issues, but due to the reason it does not have any land linkage, neither any cultural or ethnic commonalities with Afghan,cannot understand their society or issues and helpless in resolving their issues. The world may acknowledge Pakistan sacrifices and positive role in thisregion. Pakistan sincerely wishes for peace and stability in Afghanistan, andas we have suffered losses of around 75,000 lives and $250 billion due to unrest in Afghanistan. We will be the first nation to support peace and stability in Afghanistan.
Pakistan was very close ally with the US-led Westalliance, for almost seven decades. We were partners during the Cold Waragainst "Communism Threat" and a frontline state against the USSR invasion ofAfghanistan, a strong supporter and close ally during the war on terror.Pakistan was strongest ally with West out-side NATO. Pakistan can play a vitalrole in a sustainable solution to the Afghan conflict. Complete withdrawal andan Afghan-led solution is the only permanent way out. Pakistan can facilitate an honorable and safe passage for US withdrawal.
Prime Minister, Imran Khan, a longtime critic of theAfghan war, is in the driving seat in Pakistan. In his maiden speech after winning the election on July 26, he expressed his wish to resolve Afghan issues. Hisstance, though very unpopular a few years ago, is extremely popular now,domestically as well as internationally, especially coincides with the currently emerged Americans approach. The US government knows that Pakistanunder Khan's leadership can woo the Taliban into accepting some kind oflong-term ceasefire.
Pakistan wants to help with the Afghan process; peace in Afghanistan would be the best thing that could happen to Pakistan in adecades, but certainly not at Pakistan's expense. US has asked Pakistan tobring the Taliban back to the table. How can Pakistan do this when the US had previously intentionally derailed the quadrilateral peace process? Recently killing of Senator Sami-ul-Haq, who enjoys immense good-will among Taliban, wasa conspiracy to sabotage "Peace Process".
The US has to wake up to the realities in Pakistan. It cannot expect on one hand to cancel Pakistan's Coalition Support Fund reimbursements and on the other hand signing multibillion-dollar projects withIndia and still expect Pakistan to commit wholeheartedly to American interestsin Afghanistan. Criticizing Pakistan on "religious freedom" issues, while ignoring Israel and India, who are engaged in genocide and worst atrocities against muslin and other minorities in their countries. On one hand the USobjects to the China-Pakistan Economic Corridor and resists Pakistan's economic takeoff. But on the other hand it breaks its own rules when it allows India tobuy defense equipment from both Russia (S-400) and the US and initiates an armsrace in the region. Arming India could destabilize the whole region and constitute a direct threat to its smaller neighbors. Putting sanction on "IranTrade" but giving exception to India unjustifiably. The Americans need torestore trust practically, through their actions, verbal statement may not besufficient.
The Taliban have been very clear in their demands from the very beginning, and that is a complete withdrawal of the US and its allied forces from Afghanistan. However, this might not be acceptable to the US so easily at this stage. But there are people in US who thinks that after spending trillion of dollars, and still no achievement on ground, is blunder. Tax payerare asking the government for accountability of heavy expenditures and wastage of their tax collected money. We hope, in the wider interest of humanity, US may show flexibility. It will be good for Afghanistan, the region and over-all for whole world.
Pakistan was close ally with US for 7 decades and willing to work closely with US and want to play its inevitable role in Peace and Stability of Afghanistan and Region. But we need a long term, friendship and cooperation with US, based on UN charter on the same lines how China-Pakistan friendship is booming and ever-green. We may not be "hired Gun"and "sub-contractor" for a miner part of any misadventure, which can be disposed-off after its utilization. Our role should be acknowledged and positive and sustainable and long term. We were good friends and wanted to begood friends forever. Our interests are emerging toward convergence and we must understand the emerging geopolitics. Let's think tanks , intellectuals and bureaucracy (Civil and Military) in both countries work hard to bring the two nation on same page and work together in complete harmony for better tomorrow. Keep on struggling to achieve our common goals and realize our common dreams.