Making a Monster: She Doesn't Regret Torturing Women for ISIS
Authors: Anne Speckhard, Ph.D. & Ahmet S. Yayla, Ph.D.
A teenage girl from rural Syria dreamed of becoming a doctor, but the war and the so-called Islamic State made her something very different, and very frightening.
In part one of this two-part series we met Umm Rashid, a 21-year-old woman with a months-old infant in her arms. Umm Rashid wore a black abaya, a voluminous covering meant to hide her from the eyes of men, which is required dress in the so-called Islamic State. When we talked to her, she was with two of our colleagues, Abu Said and Murat, in a Turkish city near the Syrian border. We were asking questions over a video link. And at first we thought her story would be much the same as the ones we'd heard from dozens of other ISIS defectors interviewed for the International Center for the Study of Violent Extremism (ICSVE). They told us how they had fled the horrors of ISIS. But as we talked with Umm Rashid, we were discovering she was, in fact, part of the horror. She had been an impassioned member of al Khansaa, the women's branch of the hisbah, or "morality police."
The women that Umm Rashid helped to torture were "seducing young men with those colorful abayas," she says, her voice full of derision. "We would also imprison and beat the women who wore eye shadow. We behaved nicer to the women from the villages because they were poor and their abayas were torn, but with the women from the city we would be very harsh. Ten-year-old girls were arrested if they didn't have abayas. We forced girls to put on abayas after the age of seven."
"Normally women are not allowed out without their marhams [male chaperones]. They must be with their husband, brother or father," says Umm Rashid. "So if we see young people, a man and woman walking together, we would ask for their marriage license and IDs to make sure it's their marham. We were trying to ensure that no one was out without marhams and no lovers wandering about. Men would receive at least twice the punishment we were employing on the women."
As Umm Rashid describes appalling practices, she seems at times numb to the horror, but also, at times, enthusiastic.
"We would imprison women in the cemetery with skeletons in a cage in the middle of the cemetery as a punishment," Umm Rashid says flatly. "Most of the time when we went back to the cage in the morning, the woman was crazy." This echoes reports from former civilian prisoners about the hisbahplacing severed heads of family members inside cages with imprisoned women to drive them insane with fear and grief.
"We would lash 40 times at once as a punishment. If the woman doesn't know Islam she would stay in prison to learn Islam, it was a training camp of sorts." Again, Umm Rashid echoes what we heard from other prisoners, that the ISIS prisons are used to indoctrinate and coerce those arrested into joining the group.
"We went to the Masur neighborhood. Once we saw a woman and man at night at ten p.m. We stopped them and they said, 'We are married.' Soon we realized they were not married. They were engaged. We did not release them. They got married in the prison after the fine and punishments. They got married and then we released them. Being engaged is not enough."
"During the wedding ceremonies they make clapping with their hands. But, if there is entertainment at the wedding we would arrest the bride and groom and they would stay in prison. Then we would let them go after a while. Entertainment at weddings under ISIS was not allowed."
"We charged around one thousand dollars in fines per day," Umm Rashid explains, noting a not insignificant source of ISIS revenues, particularly now that their ability to sell oil has been degraded. "No one can say anything to us. If they protest about paying the fine, we arrest them. We were so powerful. No one could say anything against our decisions," says Umm Rashid.
This girl who had dreamed of becoming a doctor had all her power taken from her. She was forced into three marriages and widowed three times. Her parents were killed in an airstrike. Her sister lost her arm. Her home was destroyed. Her in-laws treated her as their personal slave. Finally, she was happy to marry into ISIS—to be able to eat. And at that point she was given power inside a brutal organization that defines life in black and white terms, and death in battle as "martyrdom." Aligning with ISIS she might also be able to take revenge on the Coalition whose bombardments she believed had killed her parents. And she could become strong—abandoning her childhood fears and grief. With ISIS, she was empowered, with a Kalashnikov and an a fearsome organization—the ISIS hisbah—the dreaded enforcers.
Umm Rashid turns to telling us about how her second husband was killed. "On the 23rd of February [2015] there was a Coalition airstrike in our neighborhood. My husband was there and he was martyred in that attack. That was in 2015. We had been married for eight months. In those eight months I couldn't get pregnant. I went to see doctors. They said I was okay, nothing wrong with me. So maybe something was wrong with Abu Abdullah. Abu Abdullah would not talk about himself, his family, or his background. He never mentioned about his previous life to me. He provided everything for me, but I was not allowed to ask about him."
"I could purchase anything in the market, but I could not ask about him," she explains and then turns to the dark side of the man she married without really knowing who he was or anything about him. "He told me, 'If you do something wrong and if there is a decision from ISIS that you should be killed, instead of ISIS, I will cut your throat. So be careful.'"
"They brought his corpse to my home so I could see him one more time," Umm Rashid recalls. Despite his dreadful threats, she says, "He was a very kind man. I had the best part of my life during my marriage to him."
We ask about what happens to ISIS widows. We've heard various things from the ISIS cadres we have interviewed. Some tell us that ISIS has a system of paying widow's benefits and that women from the hisbah regularly check in on widows and bring them food and money. But in Kosovo we interviewed a defector who told us those benefits are only paid for a short time and then the ISIS widows, unable to leave their homes on their own, become so impoverished and hungry that they can easily be coerced into remarriage with the next ISIS cadre.
"ISIS had a place like a farm," Umm Rashid explains. "So, a woman who did not have marhams [chaperones] used to live there. I stayed in the farm for my iddah."
"Can you tell us about the biting?" we ask, returning to the practice of using metal teeth to torture other women.
"They use artificial teeth and bite the women with these. We did it, and we were correct." Umm Rashid says without any trace of remorse in her voice. "Anyone who wants to bite can do it. I also used to bite. It is like an artificial tool. We can bite any part of the body—her back, shoulders, breasts—the places you can't see from the outside, and where there is ample meat. Hisbah members used to do this.
"They asked us to do that, so we have courage. For example, I used to be scared of bugs, but now I am not afraid," she repeats. "I can beat three, four women at once. I have courage and strength now. Of course, we would tie the woman's hands and feet."
We ask Umm Rashid about her status in ISIS and if she was considered a foreign fighter due to her husband being from Saudi Arabia and also an ISIS emir. She doesn't seem to understand the question, answering, "There were a lot of Iraqi women. They were getting them married to the mujareen [foreign fighters]. I went to the camps and I saw them but I did not stay there," Umm Rashid explains.
"I remembered my first mother-in-law while I was talking now," Umm Rashid admits, opening a brief moment of vulnerability. "And I question myself. Am I really that bad luck?"
Umm Rashid's first mother-in-law blamed her for her son's death fighting with al Nusra and apparently the blame still haunts her. "After my iddah,after Abu Abdullah, I went to see an [ISIS] doctor. The doctor was a woman of course. I asked her why I didn't have a child and she told me that I was okay."
Like other ISIS widows, Umm Rashid was soon to learn her fate concerning remarriage. "Abu Abdullah told Abu Saif, his friend, 'If I die, you get married to my wife.' Abu Saif told me this saying, 'If you don't believe me that Abu Abdullah told me this, you can ask Umm al Khattab.' I asked Umm al-Khattab and she said, 'Yes, I know he said this.'" So Umm Rashid was passed to a third man in the space of two years.
"Abu Saif was Tunisian. I got married to Abu Saif and in two months I got pregnant," Umm Rashid explains, her voice suddenly sounding triumphant. ISIS women are, after all, expected to bear children. "I got married to Abu Saif after my iddah was completed. I wasn't thinking to get married because my first mother-in-law told me that I am bad luck and whoever I marry, dies. She even came to me after my second husband died and said, 'Look you are bad luck, your husband died again.' So, I wasn't thinking to get married again. But when they told me this I decided to honor that promise."
One tries to imagine the cruelty in this young girl's life, yet she herself became cruel. Such is the sinister mental machinery of ISIS, which creates tragedies and then feeds off of them.
"I was so happy I was pregnant, and because I was pregnant I didn't go to work. I was taking care of myself," Umm Rashid tells us. "When Abu Saif first approached me I didn't accept. I waited for two months but then I thought what would I do as a woman [in ISIS]. I had guarantees and protections with a man, so I got married. A sheikh came for the marriage ceremony. In front of the sheikh and two witnesses we got married.
"Abu Saif was not an emir. He was a deputy emir and an investigator. He used to work for the court as an investigator in Raqqa. He didn't have a wife in Tunisia. Alhamdulillah, when he came to Syria he got married several times but he didn't like those wives so he divorced them. But he loved me and I loved him."
Abu Saif's behavior echoes many stories we heard from ISIS defectors, particularly about Tunisian ISIS members. Coming from a country with high unemployment where they couldn't marry unless they had prospects, according to the defectors we spoke to, the Tunisian ISIS members were known to be sex starved. They stalked the local women, even sometimes accused their fathers or husbands of being with the Free Syrian Army, to cause them to give up their daughters, or the husbands to be executed to free the women for remarriage. Or, they married and divorced local women in a matter of days—just to use them for sex. That is the kind of man Abu Saif appears to have been.
"When he learned that I was pregnant, Abu Saif brought a maid to the home and he started to behave very well to me."
"Was Abu Saif's maid a slave?" we ask, wondering if we will also learn how captives are treated inside the homes of ISIS cadres.
"The maid was not a slave," Umm Rashid tells us. "He hired her with money."
We had already heard from Ibn Ahmed who was the guard of a facility housing 475 ISIS sex slaves who were used by foreign fighters who basically engaged in mass institutionalized rape.
"Yazidi women were treated nicely," Umm Rashid insists. "We were staying at the same places. They were getting married to the emirs. There were not any problems with them." Her denial of the barbarity of ISIS is amazing, but perhaps to survive them she needs to keep all cruelties borne by her, and even those she carried out, locked away in her mind.
"I stayed there for eight months while I was pregnant. Abu Saif provided me everything I wanted and made sure I was comfortable. But, as soon as I finished the seventh month of my pregnancy, the Coalition forces attacked the court in Raqqa and he got killed in that attack."
"What do they want from us?" Umm Rashid wails, her bottled up grief and anger suddenly unleashed. "Why are they attacking us? They cannot attack anywhere they want. What's wrong with you?" Umm Rashid screams, as she gets hysterical recalling the culmination of a series of sudden traumatic bereavements.
When we try to calm her by explaining that the Coalition is trying to free the Syrian people from the Assad regime, and the armed terrorist groups that have overtaken them—including ISIS—she continues to rant.
"They are all liars!" she shouts at us. "They" are the U.S. led Coalition and other enemies of ISIS. "They are killing Syrian people. They killed thousands of children. They are not fighting Bashar al Assad. What they did is to kill all local Syrians and children. You haven't seen the bodies and the corpses of boys, girls, children—babies at their mother's breasts! The circumstances of what I have seen is so terrible," she screams, her voice filled with rage.
Hoping to calm her and keep her talking with us, we turn the conversation to her circumstances after her third husband's death. Was she expected to marry once again?
"Several other civilians at the court also got killed. They [ISIS leaders] told me. 'You are going to stay with us at the hisbah, then after you have the child we are going to get you remarried again.' We had a discussion about that. Umm al Khattab got married nine times and every time her husband got killed. She told me, 'You are going to get married again.'"
We ask Umm Rashid to tell us about the marriage system in ISIS, if local women are forced into marriages. It's a common myth in the West that Western women who join ISIS end up as sex slaves but it's not the truth. Western women are expected to marry and ISIS even has a marriage bureau to ensure that happens. It's local women who are abused through short marriages designed as means of gaining sex for a short time, and captive women—wives of Shia and Sunni enemies of ISIS, Yazidis and others captured by ISIS, are forced into situations of multiple rapes or sexual slavery.
"In the hisbah we went to homes, to visit people, to see if they had marriage-age daughters. If there were girls, we would give money to the father and mother and arrange their marriages with the emirs or ISIS members," Umm Rashid explains. "We would force their families to give up their daughters to marriage. Umm al Khattab was known as the arranger of marriages."
This is the first time we hear of actual force being used for local women to marry ISIS cadres. Everyone else has spoken of choiceless choices—fathers and husbands being arrested or accused of being in the Free Syrian Army, or girls seeing their families starving and knowing by marriage they can earn ISIS ration cards to feed them.
"My sister was married at the time," Umm Rashid recounts, "an emir married her. That emir is nice and she likes him." This helped when Umm Rashid decided to leave ISIS-controlled territory.
"My sister is in Iraq now. I told Umm al Khattab, 'I am going to go see my sister. I will stay there for a week, I have not seen her for awhile.' I was given permission. I am from al Khansaa," she reminds us. Given privileged status in ISIS she would be trusted to travel and return. "I lied to go to the Syrian border, to save myself from Umm al Khattab forcing me to marry again. The reason I escaped is I didn't want to get remarried in Raqqa, and I wanted to save my baby."
Umm Rashid was on the verge of giving birth. "The borders were difficult at the time so the Syrian and Turkish smugglers charged us a lot," Umm Rashid recalls. "I was so scared I would deliver while passing the border because I didn't know the exact date when the baby was coming. I stayed at the smuggler's home waiting to pass the border."
"There was another woman with me who was also trying to pass. I met that woman at the border. We paid $3000 to the smuggler. We passed at two in the morning. It was so cold. I got chilled. From the border we came to Akçakale. I helped the other woman to pass. I paid for her passage as well," Umm Rashid says. One sees a glimmer of the girl who wanted to be a doctor—to help others.
From the statistics ICSVE has been able to compile, we find that women escape ISIS far less often than men, at what we estimate to be a ratio of one to four—although the numbers are incomplete.
It's unlikely that women who have joined ISIS want to stay inside more than men do, or become less disillusioned with the corrupt, brutal and un-Islamic nature of the group. The difference in defection and return rates is far more likely because they don't have the financial means to pay smugglers, are restricted in their movements inside ISIS territory, and are forbidden to speak with men they don't know. They risk rape and murder by smugglers if they manage to hire one, and they know that if they are caught they will be returned to Raqqa and forced to remarry if they are lucky, killed if they are unlucky.
"The smuggler would not touch me because my relatives would learn and kill him," Umm Rashid says. "One smuggler did this in Syria. The Syrians in Turkey went to Syria and brought him out to Turkey and beat him very badly," she explains. "So, we were safe from him."
"But if you liked ISIS why did you leave?" Murat asks, pushing back a bit.
"Because the Coalition forces kept bombarding us. I felt I have to save my child's life," Umm Rashid tells us, although only moments before, she also said she didn't want to be forced into yet another marriage by the misogynist ISIS.
"For the last nine months I am in Turkey," Umm Rashid says. "I gave birth to my baby here. A Syrian midwife helped me to birth my baby at home. I stayed with my relative. I wanted to work because I didn't have any money, but I couldn't because I just delivered the baby. I stay with my uncle and live [with the baby] in a small room."
"Do you want to get married again? What is your future?" we ask, curious to know if she will pursue her dream of becoming a doctor somehow here in Turkey.
"I want to go back. When my son is three or four years old, if ISIS still exists, I will go back and fight with them," she says.
"Islamic State is a really good group. I have to help them. If they allow me to keep my son, I would remarry," she says.
"What pulls you back to ISIS, despite all the dangers?" we ask incredulously.
"They are not as bad as the people tell," says Umm Rashid. "The Islamic State is good," she insists.
"Women are covered over there," she says, stating what is for her a positive good. "I want my child to be an ISIS fighter. My son must go the way of his father, follow his path," she says referring to the child she is cradling in her arms. "I wish I was a martyr as well!" she adds, her eyes glimmering with the glory she imagines.
"What do you think of the beheadings?" we ask, trying to shake some sense back into her—to remind her how vicious this group really is.
"They only behead people who deserve it," Umm Rashid says firmly.
"What does anyone do to deserve beheading?" we ask, finding it hard to listen to her stubborn defense of ISIS savagery.
"For example we chop off the thieves' hands," Umm Rashid explains, her voice again sounding like the cruel hisbah member she is. "There are different crimes that you could do to deserve beheading. If you kill someone without a reason, we kill you. For example, a man went into the home of a woman and stole her jewelry and killed her. He, of course, was beheaded—because he killed that woman."
"But what about those who flee Daesh?" we ask, using the name ISIS hates.
"Why don't they call us Islamic State?" Umm Rashid rants in response. "They call us Daesh! We are the Islamic State, not Daesh!" she rages, anger dripping from each word. "They lie about us and create negative propaganda. For example, we killed a Jordanian pilot. Why is he bombing civilians? Of course we killed him!"
In fact, he was beaten until he "confessed" on camera, then marched theatrically in front of masked ISIS fighters, and finally put in a cage where he was burned alive.
"Those Coalition forces are not killing our soldiers. But they are attacking the civilians. Everyone sees that," says Umm Rashid. "There are big screens all around Raqqa—the killing of that Jordanian pilot was broadcast all over Raqqa. I saw it that way," she says, explaining ISIS's use of flat-screen televisions put up by its huge propaganda arm. Abu Firas, a media emir from Southern Baghdad, told ICSVE that ISIS films everything it does for consumption inside of ISIS, just as Umm Rashid describes, as well as for audiences outside of ISIS—to horrify us with their acts of terror.
"You want to become a martyr, but what about the future of ISIS?" we ask.
"Inshallah [God willing], ISIS will become the real state of the region and I will become a martyr for them," Umm Rashid declares. "What you hear here is all lies. You think they won't last, but if you go to Raqqa you see everyone is living peacefully there." (This was before the Coalition-backed offensive that began over the summer.)
"How can you become a martyr when you have a young son to raise?" we ask.
"I can die when he's 10," she answers. Indeed, an ISIS emir told us that boys that age were already considered men and could be sent in bomb-rigged vehicles or with suicide belts to explode themselves at checkpoints and racing into enemy lines.
"What about child suicide bombers?" we ask, given she has said she wants her son to follow in the "martyrdom" steps of his father.
"They are martyrs," she answers without any trace of doubt in her mind. "Martyrdom is the most important rank you can reach," she declares, echoing the ISIS teachings.
"Do you know about ISIS's practice of taking organs from their captives and enemies?" we ask, probing for whatever else she can tell us from firsthand knowledge and her experiences inside the group.
"When they kill them, they can take organs, no problem," she answers. This from the young girl who would have become a doctor.
We know she's unlikely to denounce the group as many other defectors have, but we ask our standard question at the end, "Do you have any advice for Syrians and Iraqis, or even foreigners, thinking to come and join ISIS?"
Usually at this point our interviewees strongly denounce the group. Not Umm Rashid.
"I advise them to come and join ISIS," she answers. "Go, die in the path of Allah. When you die for the religion, you save yourself. I strongly advise it."
"When you go back, would you like to take others with you, back to Syria?" we ask, wondering if she is recruiting for the group during her time in Turkey. We have heard from defectors living in Turkish refugee camps that young boys, in particular, are persuaded by ISIS recruiters operating in the camps that they should go back and die as martyrs in ISIS suicide bombings.
"Of course, if someone wants to go I will take them," she answers.
We end our interview as Abu Said prepares to help Umm Rashid and her baby get transport back to their temporary shelter in Turkey.
Were there glimmers of Umm Rashid's humanity and generosity? Yes, when she made an ISIS salary working in the hisbah and gave much of it away, and when she paid a smuggler to help a stranger get into Turkey along with her.
Yet, when we interviewed Umm Rashid, she remained totally indoctrinated and loyal to a lethal organization—advising others to join and die in its behalf, and not only wanting to become a martyr for ISIS, but to have her baby son do the same.
Umm Rashid survived, but in the process, ISIS turned a young girl with a dream into a monster.
Reference for this Article: Speckhard, Anne & Yayla, Ahmet S. (September 1, 2017) She Doesn't Regret Torturing Women for ISIS The Daily Beast http://www.thedailybeast.com/she-doesnt-regret-torturing-women-for-isis
Religious radicalism as a trend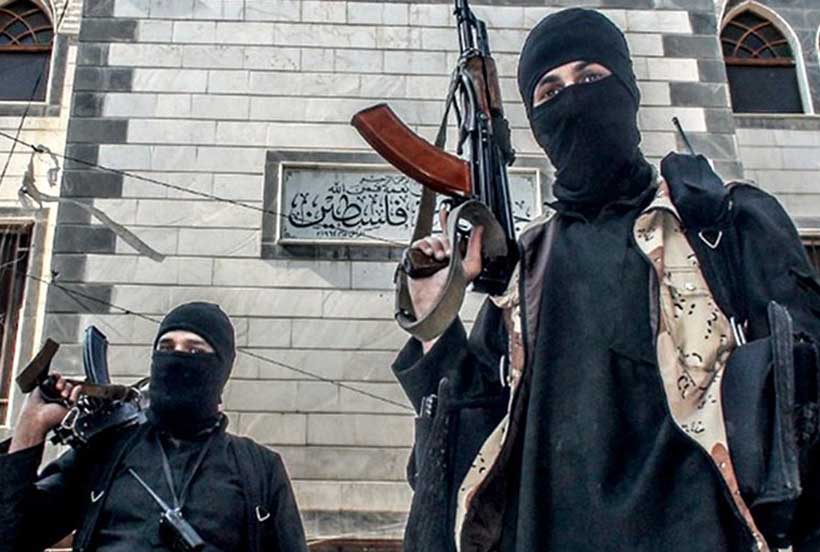 IN RECENT YEARS, much has been said about radicalism and its varied offshoots. True, the number of terrorist acts climbs up, the popularity of extreme right political forces grows, and the wave of left radical and anti-globalist movements, migration crises and international tension is rising. This is how everyday realities look in many countries of the world.
France is one of the European countries in which radical trends are only too obvious. At the 2017 presidential election, Marine Le Pen and Jean-Luc Mélenchon, two radical politicians who represented anti-establishment political movements, reaped 41% and 51% respectively of the votes cast by young voters aged between 18 and 24. On the whole, the Fifth Republic is getting accustomed to violence against the law and order structures, destruction of material assets during rallies, protest acts that keep lyceums and universities blocked for a long time, and rejection of republican values that looked unshakable not long ago. Today, when fifty years separate us from the May 1968 events, we can talk about "banalization of protests" not only among the groups on the margins of society but also among its law-abiding part.
Late in 2015, after a series of terrorist acts in France a group of scientists, mostly sociologists of the French National Center for Scientific Research (CNRS) and the Paris Institute of Political Studies (Sciences Po) launched a large-scale research project to identify the factors responsible for the spread of radical ideas among the younger generation. In April 2018, the results were published in a monograph The Temptation of Radicalism  one of the hits on the French book market.
The project is a unique one: for the first time, academic science turned its attention to the younger generation rather than to terrorist acts and those who commit them; it has become interested in the process of radicalization and the factors that plant the ideas of radicalism in the minds of high school students.
A vast, and most interesting, part of the book that deals with religious radicalism, one of the main objects of attention of the public and the media, offers two important conclusions that devalue the old and generally accepted opinions.
Sociologists have detected two component parts or two stages in religious radicalism: the "ideological" as devotion to the fundamentalist religious trends and "practical," the adepts of which are more than just religious fanatics – they justify violence for religious reasons.
The authors of the book under review who obviously prefer the term "religious absolutism" to "religious fundamentalism" have repeatedly pointed out that it is present in all world religions; the poll, however, revealed that religious absolutism was more typical of Muslim high school students.
Religion, or to be more exact, extreme Islamist trends combined with the male gender is the main factor of religious radicalization of the French youth.
This sociological study has demonstrated that the French national and confessional politics that for many years relied on the thesis that radicalization among the younger generation was caused by social and economic factors should be revised. This book made a great contribution to the broad and far from simple discussion of the place and role of Islam in French society, into which not only extreme right political movement are involved. In his speech of May 22, 2018, President of France "poured cold water" on the plan to shake up the banlieues devised by Jean-Louis Borloo. The president pointed out that more money poured into sensitive zones would not solve the main problem of radicalization.
first published in our partner International Affairs
Several armed gunmen martyred and wounded several of their compatriots during an armed attack during an armed parade in Ahwaz on Saturday, September 31, at the same time as a parade of armed forces throughout the country.
Yesterday, at the same time as the national parade on September 31st, four armed elements arrested the demonstrators at the parade of armed forces in the city of Ahwaz, where 25 civilians were martyred and 60 others were wounded in this terrorist act.
Many officials and statesmen from different countries, including Russia, Iraq, Pakistan, Turkey and Syria, conveyed sympathy to the Iranian people in condemning this move, but on the other hand, some of the countries and their affiliated media, including Saudi Arabia's al-Arabiya, while dodging terrorists, read the incident and reduced its level to an armed attack, tacitly supporting the terrorist elements of the attack.
While in the early hours of the Ya'qub al-HarTestari spokesman for the terrorist group, "Al-Ahwazia", in charge of the terrorist attack, he was in charge of this terrorist act, but with the passing of hours, the so-called "depths" media group, affiliated with the Takfiri terrorist group In a message posted on its channel, ISIS claimed responsibility for the Ahwaz terrorist attack.
In the back of the scene, some countries, including the United States and Saudi Arabia, are potentially willing to do so. John Bolton, the American senator and Turkish al-Faisal, have been present at most of the Islamic Revolutionary Guards and other opposition groups in the Islamic Republic and have asked them to carry out armed and terrorist acts against Iran. This shows that they are the first number accused, and these returns to their previous will.
Regarding exactly which of the two terrorist groups are responsible for this, it is time to wait for time to identify the hidden dimensions of the incident and also to carry out investigations by security officials, but what is now more rational seems to be to carry out the attack by ISIL terrorists. . The al-Ahwazia terrorist group, an isolated group that claims to support the Arab people, cannot operate at all, while, contrary to it, ISIL elements have such a potential capability.
On the other hand, given the threats of the past few months, the crown prince of Saudi Arabia, Mohamed bin Salman, to throw chaos into Iran, although this ridiculous threat is empty and virtually out of Riyadh's power, the al-Ahwazi terrorist group can be one of Saudi tools for To reach the goals of the saboteurs, but the point is that, firstly, in the province of Khuzestan from the past, different ethnic groups have lived together in peace and there is no social base for the destructive activities of the Al-hawazee group in this region.
The second point is that Khuzestan is a completely Shi'ite Provincial with a religious people and is fully loyal to the Islamic Republic. The injured war in the imposed war was one of the first three provinces that provided many martyrs for the revolution and preservation of the Islamic homeland. Therefore, as stated, there are no social grounds for the activities of al-Ahwazia terrorists in the area, and the action seems to have been taken by ISIL's terrorist elements that have been trained abroad for specific purposes to Iran.
Another issue to be addressed is that the terrorist attack took place on September 31st, coinciding with the start of the imposed war on Saddam Hussein against our country, which the nationwide arsenal of our nationwide parade on this day turned into a scene of the country's broader military power. Becomes, whether this is done on this day means that they wanted to undermine the Iranian power by questioning.
This means that increasing Iran's military and missile capabilities is precisely the goal that the global arrogance, at the head of the United States, is upset and is in the process of its annihilation. Over the past few years, the United States has repeatedly expressed dissatisfaction with the increasing military and missile capabilities of our country, for various reasons, while the terrorist attack has been taking place in the direction of global arrogance, and for this reason After the attack, our countrymen rightly pointed out the tip of the finger and the finger to the United States and the Zionist regime and their regional implications.
The officials in our country, who have been witnesses to the events of the past, are aware that the enemies who launched economic warfare against us are bound to pursue and not be ignorant of the political and security war against our country. Finally, the Islamic Republic, which has so far not been silent on any moves that threatened its people's security, will certainly not silence this action and will punish the agents and supporters behind it.
ISIL continues to pose a 'serious challenge' worldwide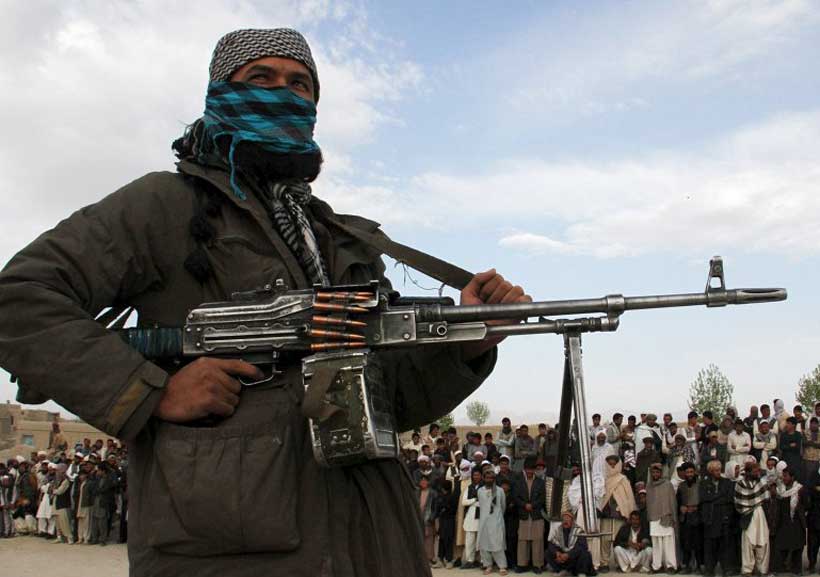 Despite serious military setbacks, the Islamic State of Iraq and the Levant (ISIL/Da'esh) may still have around 20,000 fighters and is continuing its dangerous transformation into a covert global network, while focusing on the activities of its regional offshoots, the United Nations Security Council was told.
These were among the key findings in a new United Nations report into the threats posed by ISIL presented to the UN Security Council on Thursday by senior UN counter-terrorism officials
The report also detailed how UN Member States and the UN system are continuing to strengthen, refine and promote the effective use of tools and measures to address the evolving transnational threat posed by the terrorist group and its affiliates
Briefing the Council, Vladimir Voronkov, Under-Secretary-General of the UN Office of Counter-Terrorism, said that despite being militarily defeated in Iraq and in headlong retreat in Syria, Islamic State of Iraq and the Levant, otherwise known as ISIL, remains a serious and significant concern.
Mr. Voronkov was joined by Michèle Coninsx, Executive Director of the UN Counter-Terrorism Committee Executive Directorate (CTED). The two senior officials broke the report down into three main areas, assuring the Council members that: "The global fight against ISIL and its affiliates continues."
Firstly, Mr. Voronkov said that despite a major loss of territory, there are still around 20,000 ISIL members in both Iraq and Syria, and a core of fighters is expected to survive, thanks to ongoing conflict and instability. A significant number of ISIL-affiliated militants also exist in Afghanistan, South-East Asia, West Africa and Libya, and to a lesser extent in Sinai, Yemen, Somalia and the Sahel.
ISIL continues to exert a presence and influence across a wide spectrum of countries and regions: Indonesia was hit by a series of deadly suicide bombings in May, whilst in Europe, there is concern over commercially encrypted messages and radicalization in prisons.
The terror group is even attempting to expand its presence in Afghanistan: Mr. Voronkov revealed that during his mission to Kabul, the Afghan capital, on August 14 and 15, President Ashraf Ghani proposed a high-level conference in Kabul next year, with the support of partners, to develop a regional counter-terrorism strategy with a focus on Afghanistan.
Secondly, whilst the flow of foreign ISIL fighters returning home is slower than feared, the dangers posed by bomb-making expertise gained in conflict zones (such as the preparation of improvised explosive devices and weaponized drones) is a major cause for concern.
Former fighters back in their home countries have the potential to radicalize others, whether in the prison system or wider society, and Member States continue to experience difficulties in assessing the risks they pose, and must develop tailored strategies for their returning and relocation.
And third, the evolution of ISIL (from a proto-State structure into a covert network) has driven the group's finances underground, making them much harder to detect: it still has the capacity to channel funds across borders, often via intermediate countries, to their final destination.
Referring to the report, Mr. Voronkov noted that Member States and the international community must renew their efforts to counter the evolving, global threat from ISIL.
Within the UN, several entities are working closely together to counter the group, addressing such critical areas as financing of terrorism, international judicial cooperation, prosecution, rehabilitation and reintegration.
Ms. Coninsx added that the UN is supporting Member States with the most up-to-date technologies to secure their borders, providing guidance for the effective use of these technologies in full compliance with international human rights law.
"We also continue to forge new and innovative partnerships with the private sector, including in particular in the area of information and communications technologies," she said, stressing that such engagement is essential, for example, with respect to gathering digital evidence in terrorism cases.