Making a Monster: She Doesn't Regret Torturing Women for ISIS
Authors: Anne Speckhard, Ph.D. & Ahmet S. Yayla, Ph.D.
A teenage girl from rural Syria dreamed of becoming a doctor, but the war and the so-called Islamic State made her something very different, and very frightening.
In part one of this two-part series we met Umm Rashid, a 21-year-old woman with a months-old infant in her arms. Umm Rashid wore a black abaya, a voluminous covering meant to hide her from the eyes of men, which is required dress in the so-called Islamic State. When we talked to her, she was with two of our colleagues, Abu Said and Murat, in a Turkish city near the Syrian border. We were asking questions over a video link. And at first we thought her story would be much the same as the ones we'd heard from dozens of other ISIS defectors interviewed for the International Center for the Study of Violent Extremism (ICSVE). They told us how they had fled the horrors of ISIS. But as we talked with Umm Rashid, we were discovering she was, in fact, part of the horror. She had been an impassioned member of al Khansaa, the women's branch of the hisbah, or "morality police."
The women that Umm Rashid helped to torture were "seducing young men with those colorful abayas," she says, her voice full of derision. "We would also imprison and beat the women who wore eye shadow. We behaved nicer to the women from the villages because they were poor and their abayas were torn, but with the women from the city we would be very harsh. Ten-year-old girls were arrested if they didn't have abayas. We forced girls to put on abayas after the age of seven."
"Normally women are not allowed out without their marhams [male chaperones]. They must be with their husband, brother or father," says Umm Rashid. "So if we see young people, a man and woman walking together, we would ask for their marriage license and IDs to make sure it's their marham. We were trying to ensure that no one was out without marhams and no lovers wandering about. Men would receive at least twice the punishment we were employing on the women."
As Umm Rashid describes appalling practices, she seems at times numb to the horror, but also, at times, enthusiastic.
"We would imprison women in the cemetery with skeletons in a cage in the middle of the cemetery as a punishment," Umm Rashid says flatly. "Most of the time when we went back to the cage in the morning, the woman was crazy." This echoes reports from former civilian prisoners about the hisbahplacing severed heads of family members inside cages with imprisoned women to drive them insane with fear and grief.
"We would lash 40 times at once as a punishment. If the woman doesn't know Islam she would stay in prison to learn Islam, it was a training camp of sorts." Again, Umm Rashid echoes what we heard from other prisoners, that the ISIS prisons are used to indoctrinate and coerce those arrested into joining the group.
"We went to the Masur neighborhood. Once we saw a woman and man at night at ten p.m. We stopped them and they said, 'We are married.' Soon we realized they were not married. They were engaged. We did not release them. They got married in the prison after the fine and punishments. They got married and then we released them. Being engaged is not enough."
"During the wedding ceremonies they make clapping with their hands. But, if there is entertainment at the wedding we would arrest the bride and groom and they would stay in prison. Then we would let them go after a while. Entertainment at weddings under ISIS was not allowed."
"We charged around one thousand dollars in fines per day," Umm Rashid explains, noting a not insignificant source of ISIS revenues, particularly now that their ability to sell oil has been degraded. "No one can say anything to us. If they protest about paying the fine, we arrest them. We were so powerful. No one could say anything against our decisions," says Umm Rashid.
This girl who had dreamed of becoming a doctor had all her power taken from her. She was forced into three marriages and widowed three times. Her parents were killed in an airstrike. Her sister lost her arm. Her home was destroyed. Her in-laws treated her as their personal slave. Finally, she was happy to marry into ISIS—to be able to eat. And at that point she was given power inside a brutal organization that defines life in black and white terms, and death in battle as "martyrdom." Aligning with ISIS she might also be able to take revenge on the Coalition whose bombardments she believed had killed her parents. And she could become strong—abandoning her childhood fears and grief. With ISIS, she was empowered, with a Kalashnikov and an a fearsome organization—the ISIS hisbah—the dreaded enforcers.
Umm Rashid turns to telling us about how her second husband was killed. "On the 23rd of February [2015] there was a Coalition airstrike in our neighborhood. My husband was there and he was martyred in that attack. That was in 2015. We had been married for eight months. In those eight months I couldn't get pregnant. I went to see doctors. They said I was okay, nothing wrong with me. So maybe something was wrong with Abu Abdullah. Abu Abdullah would not talk about himself, his family, or his background. He never mentioned about his previous life to me. He provided everything for me, but I was not allowed to ask about him."
"I could purchase anything in the market, but I could not ask about him," she explains and then turns to the dark side of the man she married without really knowing who he was or anything about him. "He told me, 'If you do something wrong and if there is a decision from ISIS that you should be killed, instead of ISIS, I will cut your throat. So be careful.'"
"They brought his corpse to my home so I could see him one more time," Umm Rashid recalls. Despite his dreadful threats, she says, "He was a very kind man. I had the best part of my life during my marriage to him."
We ask about what happens to ISIS widows. We've heard various things from the ISIS cadres we have interviewed. Some tell us that ISIS has a system of paying widow's benefits and that women from the hisbah regularly check in on widows and bring them food and money. But in Kosovo we interviewed a defector who told us those benefits are only paid for a short time and then the ISIS widows, unable to leave their homes on their own, become so impoverished and hungry that they can easily be coerced into remarriage with the next ISIS cadre.
"ISIS had a place like a farm," Umm Rashid explains. "So, a woman who did not have marhams [chaperones] used to live there. I stayed in the farm for my iddah."
"Can you tell us about the biting?" we ask, returning to the practice of using metal teeth to torture other women.
"They use artificial teeth and bite the women with these. We did it, and we were correct." Umm Rashid says without any trace of remorse in her voice. "Anyone who wants to bite can do it. I also used to bite. It is like an artificial tool. We can bite any part of the body—her back, shoulders, breasts—the places you can't see from the outside, and where there is ample meat. Hisbah members used to do this.
"They asked us to do that, so we have courage. For example, I used to be scared of bugs, but now I am not afraid," she repeats. "I can beat three, four women at once. I have courage and strength now. Of course, we would tie the woman's hands and feet."
We ask Umm Rashid about her status in ISIS and if she was considered a foreign fighter due to her husband being from Saudi Arabia and also an ISIS emir. She doesn't seem to understand the question, answering, "There were a lot of Iraqi women. They were getting them married to the mujareen [foreign fighters]. I went to the camps and I saw them but I did not stay there," Umm Rashid explains.
"I remembered my first mother-in-law while I was talking now," Umm Rashid admits, opening a brief moment of vulnerability. "And I question myself. Am I really that bad luck?"
Umm Rashid's first mother-in-law blamed her for her son's death fighting with al Nusra and apparently the blame still haunts her. "After my iddah,after Abu Abdullah, I went to see an [ISIS] doctor. The doctor was a woman of course. I asked her why I didn't have a child and she told me that I was okay."
Like other ISIS widows, Umm Rashid was soon to learn her fate concerning remarriage. "Abu Abdullah told Abu Saif, his friend, 'If I die, you get married to my wife.' Abu Saif told me this saying, 'If you don't believe me that Abu Abdullah told me this, you can ask Umm al Khattab.' I asked Umm al-Khattab and she said, 'Yes, I know he said this.'" So Umm Rashid was passed to a third man in the space of two years.
"Abu Saif was Tunisian. I got married to Abu Saif and in two months I got pregnant," Umm Rashid explains, her voice suddenly sounding triumphant. ISIS women are, after all, expected to bear children. "I got married to Abu Saif after my iddah was completed. I wasn't thinking to get married because my first mother-in-law told me that I am bad luck and whoever I marry, dies. She even came to me after my second husband died and said, 'Look you are bad luck, your husband died again.' So, I wasn't thinking to get married again. But when they told me this I decided to honor that promise."
One tries to imagine the cruelty in this young girl's life, yet she herself became cruel. Such is the sinister mental machinery of ISIS, which creates tragedies and then feeds off of them.
"I was so happy I was pregnant, and because I was pregnant I didn't go to work. I was taking care of myself," Umm Rashid tells us. "When Abu Saif first approached me I didn't accept. I waited for two months but then I thought what would I do as a woman [in ISIS]. I had guarantees and protections with a man, so I got married. A sheikh came for the marriage ceremony. In front of the sheikh and two witnesses we got married.
"Abu Saif was not an emir. He was a deputy emir and an investigator. He used to work for the court as an investigator in Raqqa. He didn't have a wife in Tunisia. Alhamdulillah, when he came to Syria he got married several times but he didn't like those wives so he divorced them. But he loved me and I loved him."
Abu Saif's behavior echoes many stories we heard from ISIS defectors, particularly about Tunisian ISIS members. Coming from a country with high unemployment where they couldn't marry unless they had prospects, according to the defectors we spoke to, the Tunisian ISIS members were known to be sex starved. They stalked the local women, even sometimes accused their fathers or husbands of being with the Free Syrian Army, to cause them to give up their daughters, or the husbands to be executed to free the women for remarriage. Or, they married and divorced local women in a matter of days—just to use them for sex. That is the kind of man Abu Saif appears to have been.
"When he learned that I was pregnant, Abu Saif brought a maid to the home and he started to behave very well to me."
"Was Abu Saif's maid a slave?" we ask, wondering if we will also learn how captives are treated inside the homes of ISIS cadres.
"The maid was not a slave," Umm Rashid tells us. "He hired her with money."
We had already heard from Ibn Ahmed who was the guard of a facility housing 475 ISIS sex slaves who were used by foreign fighters who basically engaged in mass institutionalized rape.
"Yazidi women were treated nicely," Umm Rashid insists. "We were staying at the same places. They were getting married to the emirs. There were not any problems with them." Her denial of the barbarity of ISIS is amazing, but perhaps to survive them she needs to keep all cruelties borne by her, and even those she carried out, locked away in her mind.
"I stayed there for eight months while I was pregnant. Abu Saif provided me everything I wanted and made sure I was comfortable. But, as soon as I finished the seventh month of my pregnancy, the Coalition forces attacked the court in Raqqa and he got killed in that attack."
"What do they want from us?" Umm Rashid wails, her bottled up grief and anger suddenly unleashed. "Why are they attacking us? They cannot attack anywhere they want. What's wrong with you?" Umm Rashid screams, as she gets hysterical recalling the culmination of a series of sudden traumatic bereavements.
When we try to calm her by explaining that the Coalition is trying to free the Syrian people from the Assad regime, and the armed terrorist groups that have overtaken them—including ISIS—she continues to rant.
"They are all liars!" she shouts at us. "They" are the U.S. led Coalition and other enemies of ISIS. "They are killing Syrian people. They killed thousands of children. They are not fighting Bashar al Assad. What they did is to kill all local Syrians and children. You haven't seen the bodies and the corpses of boys, girls, children—babies at their mother's breasts! The circumstances of what I have seen is so terrible," she screams, her voice filled with rage.
Hoping to calm her and keep her talking with us, we turn the conversation to her circumstances after her third husband's death. Was she expected to marry once again?
"Several other civilians at the court also got killed. They [ISIS leaders] told me. 'You are going to stay with us at the hisbah, then after you have the child we are going to get you remarried again.' We had a discussion about that. Umm al Khattab got married nine times and every time her husband got killed. She told me, 'You are going to get married again.'"
We ask Umm Rashid to tell us about the marriage system in ISIS, if local women are forced into marriages. It's a common myth in the West that Western women who join ISIS end up as sex slaves but it's not the truth. Western women are expected to marry and ISIS even has a marriage bureau to ensure that happens. It's local women who are abused through short marriages designed as means of gaining sex for a short time, and captive women—wives of Shia and Sunni enemies of ISIS, Yazidis and others captured by ISIS, are forced into situations of multiple rapes or sexual slavery.
"In the hisbah we went to homes, to visit people, to see if they had marriage-age daughters. If there were girls, we would give money to the father and mother and arrange their marriages with the emirs or ISIS members," Umm Rashid explains. "We would force their families to give up their daughters to marriage. Umm al Khattab was known as the arranger of marriages."
This is the first time we hear of actual force being used for local women to marry ISIS cadres. Everyone else has spoken of choiceless choices—fathers and husbands being arrested or accused of being in the Free Syrian Army, or girls seeing their families starving and knowing by marriage they can earn ISIS ration cards to feed them.
"My sister was married at the time," Umm Rashid recounts, "an emir married her. That emir is nice and she likes him." This helped when Umm Rashid decided to leave ISIS-controlled territory.
"My sister is in Iraq now. I told Umm al Khattab, 'I am going to go see my sister. I will stay there for a week, I have not seen her for awhile.' I was given permission. I am from al Khansaa," she reminds us. Given privileged status in ISIS she would be trusted to travel and return. "I lied to go to the Syrian border, to save myself from Umm al Khattab forcing me to marry again. The reason I escaped is I didn't want to get remarried in Raqqa, and I wanted to save my baby."
Umm Rashid was on the verge of giving birth. "The borders were difficult at the time so the Syrian and Turkish smugglers charged us a lot," Umm Rashid recalls. "I was so scared I would deliver while passing the border because I didn't know the exact date when the baby was coming. I stayed at the smuggler's home waiting to pass the border."
"There was another woman with me who was also trying to pass. I met that woman at the border. We paid $3000 to the smuggler. We passed at two in the morning. It was so cold. I got chilled. From the border we came to Akçakale. I helped the other woman to pass. I paid for her passage as well," Umm Rashid says. One sees a glimmer of the girl who wanted to be a doctor—to help others.
From the statistics ICSVE has been able to compile, we find that women escape ISIS far less often than men, at what we estimate to be a ratio of one to four—although the numbers are incomplete.
It's unlikely that women who have joined ISIS want to stay inside more than men do, or become less disillusioned with the corrupt, brutal and un-Islamic nature of the group. The difference in defection and return rates is far more likely because they don't have the financial means to pay smugglers, are restricted in their movements inside ISIS territory, and are forbidden to speak with men they don't know. They risk rape and murder by smugglers if they manage to hire one, and they know that if they are caught they will be returned to Raqqa and forced to remarry if they are lucky, killed if they are unlucky.
"The smuggler would not touch me because my relatives would learn and kill him," Umm Rashid says. "One smuggler did this in Syria. The Syrians in Turkey went to Syria and brought him out to Turkey and beat him very badly," she explains. "So, we were safe from him."
"But if you liked ISIS why did you leave?" Murat asks, pushing back a bit.
"Because the Coalition forces kept bombarding us. I felt I have to save my child's life," Umm Rashid tells us, although only moments before, she also said she didn't want to be forced into yet another marriage by the misogynist ISIS.
"For the last nine months I am in Turkey," Umm Rashid says. "I gave birth to my baby here. A Syrian midwife helped me to birth my baby at home. I stayed with my relative. I wanted to work because I didn't have any money, but I couldn't because I just delivered the baby. I stay with my uncle and live [with the baby] in a small room."
"Do you want to get married again? What is your future?" we ask, curious to know if she will pursue her dream of becoming a doctor somehow here in Turkey.
"I want to go back. When my son is three or four years old, if ISIS still exists, I will go back and fight with them," she says.
"Islamic State is a really good group. I have to help them. If they allow me to keep my son, I would remarry," she says.
"What pulls you back to ISIS, despite all the dangers?" we ask incredulously.
"They are not as bad as the people tell," says Umm Rashid. "The Islamic State is good," she insists.
"Women are covered over there," she says, stating what is for her a positive good. "I want my child to be an ISIS fighter. My son must go the way of his father, follow his path," she says referring to the child she is cradling in her arms. "I wish I was a martyr as well!" she adds, her eyes glimmering with the glory she imagines.
"What do you think of the beheadings?" we ask, trying to shake some sense back into her—to remind her how vicious this group really is.
"They only behead people who deserve it," Umm Rashid says firmly.
"What does anyone do to deserve beheading?" we ask, finding it hard to listen to her stubborn defense of ISIS savagery.
"For example we chop off the thieves' hands," Umm Rashid explains, her voice again sounding like the cruel hisbah member she is. "There are different crimes that you could do to deserve beheading. If you kill someone without a reason, we kill you. For example, a man went into the home of a woman and stole her jewelry and killed her. He, of course, was beheaded—because he killed that woman."
"But what about those who flee Daesh?" we ask, using the name ISIS hates.
"Why don't they call us Islamic State?" Umm Rashid rants in response. "They call us Daesh! We are the Islamic State, not Daesh!" she rages, anger dripping from each word. "They lie about us and create negative propaganda. For example, we killed a Jordanian pilot. Why is he bombing civilians? Of course we killed him!"
In fact, he was beaten until he "confessed" on camera, then marched theatrically in front of masked ISIS fighters, and finally put in a cage where he was burned alive.
"Those Coalition forces are not killing our soldiers. But they are attacking the civilians. Everyone sees that," says Umm Rashid. "There are big screens all around Raqqa—the killing of that Jordanian pilot was broadcast all over Raqqa. I saw it that way," she says, explaining ISIS's use of flat-screen televisions put up by its huge propaganda arm. Abu Firas, a media emir from Southern Baghdad, told ICSVE that ISIS films everything it does for consumption inside of ISIS, just as Umm Rashid describes, as well as for audiences outside of ISIS—to horrify us with their acts of terror.
"You want to become a martyr, but what about the future of ISIS?" we ask.
"Inshallah [God willing], ISIS will become the real state of the region and I will become a martyr for them," Umm Rashid declares. "What you hear here is all lies. You think they won't last, but if you go to Raqqa you see everyone is living peacefully there." (This was before the Coalition-backed offensive that began over the summer.)
"How can you become a martyr when you have a young son to raise?" we ask.
"I can die when he's 10," she answers. Indeed, an ISIS emir told us that boys that age were already considered men and could be sent in bomb-rigged vehicles or with suicide belts to explode themselves at checkpoints and racing into enemy lines.
"What about child suicide bombers?" we ask, given she has said she wants her son to follow in the "martyrdom" steps of his father.
"They are martyrs," she answers without any trace of doubt in her mind. "Martyrdom is the most important rank you can reach," she declares, echoing the ISIS teachings.
"Do you know about ISIS's practice of taking organs from their captives and enemies?" we ask, probing for whatever else she can tell us from firsthand knowledge and her experiences inside the group.
"When they kill them, they can take organs, no problem," she answers. This from the young girl who would have become a doctor.
We know she's unlikely to denounce the group as many other defectors have, but we ask our standard question at the end, "Do you have any advice for Syrians and Iraqis, or even foreigners, thinking to come and join ISIS?"
Usually at this point our interviewees strongly denounce the group. Not Umm Rashid.
"I advise them to come and join ISIS," she answers. "Go, die in the path of Allah. When you die for the religion, you save yourself. I strongly advise it."
"When you go back, would you like to take others with you, back to Syria?" we ask, wondering if she is recruiting for the group during her time in Turkey. We have heard from defectors living in Turkish refugee camps that young boys, in particular, are persuaded by ISIS recruiters operating in the camps that they should go back and die as martyrs in ISIS suicide bombings.
"Of course, if someone wants to go I will take them," she answers.
We end our interview as Abu Said prepares to help Umm Rashid and her baby get transport back to their temporary shelter in Turkey.
Were there glimmers of Umm Rashid's humanity and generosity? Yes, when she made an ISIS salary working in the hisbah and gave much of it away, and when she paid a smuggler to help a stranger get into Turkey along with her.
Yet, when we interviewed Umm Rashid, she remained totally indoctrinated and loyal to a lethal organization—advising others to join and die in its behalf, and not only wanting to become a martyr for ISIS, but to have her baby son do the same.
Umm Rashid survived, but in the process, ISIS turned a young girl with a dream into a monster.
Reference for this Article: Speckhard, Anne & Yayla, Ahmet S. (September 1, 2017) She Doesn't Regret Torturing Women for ISIS The Daily Beast http://www.thedailybeast.com/she-doesnt-regret-torturing-women-for-isis
Trends of Online Radicalization in Bangladesh: Security Implications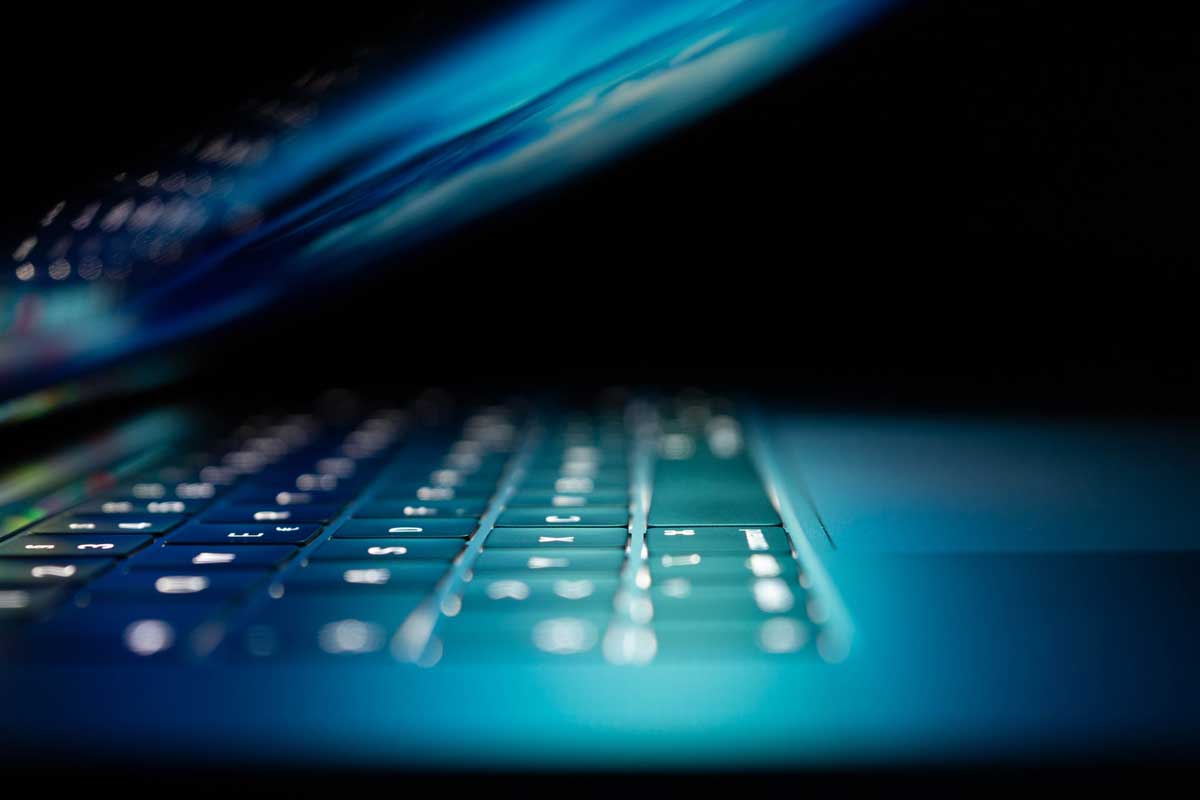 Online radicalization poses a formidable threat to the stability of the country. With the imposition of lockdown in the last year, the nefarious fundamentalist factions have ramped up their activities. As the country's law and enforcement agencies are playing a vigilant and commendable role in combating heinous fundamental radicalism in Bangladesh, these radicals have instead resorted to the online mediums to recruit, sensitize and radicalize the youths of the country.
Bangladesh has historically been a bastion of pluralism as the country's constitution provides primacy to the secular character of the republic. However, in keeping with the global trend of militancy Bangladesh had also witnessed spate of militant activities in the preceding decades culminating in the seige of Holi Artisan Bakery.
Since the catastrophic militant activities in 2016,Bangladesh government has taken a slew of stern measures to combat the budding radicalism in the Bangladesh and to safeguard the country's pluralist character.Hence, terrorist and radical factions didn't gain ground in the succeeding years and last few years Bangladesh has enjoyed enviable stability from the untoward disturbances of these militants.
However, with the technological revolution in the country, it turns out that militants have adapted their tactics to the needs of the new epoch. While previously militants had a hard time in radicalizing people owing to the vigilance of the law enforcement agencies, in the realm of the online media militant find their fortress and esconsced themselves in various social media and web platforms.
In contrast to the traditional process of radicalization, militants found online radicalization much advantageous as it provided them with the opportunity to disseminate their diabolical propaganda to more people and help them conceal their identity.
Parallel with the acceleration of the online radicalization efforts, the character of the militants victims has also changed significantly.Previously, militants sprung mainly from the disadvantaged and destitute section of the country who were ridden by poverty and devoid of traditional schooling. Radical outfits found these militants easy prey in their efforts to mobilize gullible youths to destabilize the country.
However, with the changing mediums of radicalization, the socioeconomic background has also witnessed c. In contrast to the impoverished background of militants, the militants radicalized through online mediums represented instead deviated youths from very affluent backgrounds and these youths possessing modern university education.
The radicalization of these urban university-educated students has baffled the policymakers and law-enforcement agencies of the country as the motivation of these youths don't have any compelling rationale to join these militant organizations peddling medieval agendas.
The online radicalization is attributed as the reason for the proliferation of more urban educated militants. These urban credulous youths are allured by the rhetoric and propaganda of the militant leaders.
The online radicalizers remain within the shroud of online platforms and try to radicalize the youths with inflammatory speeches which seek to vilify the western liberal ideals and the democratic government.
They rail against the intention of the democratic government and attribute all the blame of muslim plights to the western machination. They selectively portray the violence in conflict ridden nations like Syria, Yemen and Afghanistan and cherry-pick the graphical images and videos to sensitize the deviant youths that their religion is in peril and only the youth can safeguard the religion from the clutches of western imperialism through radical activities. This evokes a kind of jihadi zeal in the youths which persuade them to engage in millitant mission to safeguard the honor of their religion .
These factors prod the youths to join the radical forces which takes huge toll on the stability of the country.Besides, online radicalization also exacerbated the comunal rifts in the country which is manifested in frequent assault on country's minority groups based on fictitious allegation of desecration. These attacks on minority is orchestrated by shrewd fundamentist to vitiate the prevailing communa
Regulating online platforms is much more difficult than traditional platforms which make combating these propaganda very arduous.
One of the scapegoats of their propaganda is the democratic government in the country. These propagandists portray the democratically elected government in bad light through advancing their conspiracy theories and propaganda. These propaganda distort the conception of the general people about the government even when the people don't engage in radical activities.
Waging wars through propaganda have also become an attractive option for these radicals as these radical outfits launch smear-campaigns against the government and vitiate the government image to the general people through heinous propaganda machinery. Besides, these online radical outfits peddle conspiracy theories and a simplified understanding of the history and economics of the world. Unfortunately, even the majority of the educated young youths believe in these conspiracy theories and possess a skewed vision about liberalism and modernity.
During the Covid-19 era with the imposition of the repeated lockdowns, numerous such online platforms sprung up. Under the facade of providing Islamic knowledge they are pedding nonsensical and harebrained propaganda and conspiracy theories to mobilize the youth in their efforts to destabilize the country and vitiate development.
During the languorous lockdowns the youths provided prolific idle times which have come as a windfall to these radical outfits as they have accelerated their heinous propaganda amidst Covid-19 lockdown. There are several reasons for the sudden rise in online radicalization in Bangladesh. Firstly, as mentioned above the young people are compelled to spend more time online as the day to day activities including the education of the university has shifted to online platforms. Therefore, this extra time significantly amplifies the vulnerability of the country's youth to these terrorist activities.
Secondly, Covid-19 induced pandemic has unmasked the cleavages of our societies as the middle class youth find their family income shrinking and face difficulties. Besides, the pandemic has worsened the depression and grievances of the youths with the prevailing system which further increase their vulnerability to the radical impulses.
Thirdly, unemployment remains one of the persistent blights in youth vitality. While the country has been significantly developed in the previous decades, the economic prosperity didn't translate to adequate job creation which has failed the country to channel youthful energies to the further development of the country. Instead, unemployment has reached epidemic proportions. The Covid-19 pandemic has further thrown into uncertainty the future of the country's youth, exacerbating the employment scenario of the country and disrupting education for a prolonged period. These unemployed youths find the radical ideologies attractive as these ideologies are capitalized on the grievances of these disenchanted youths. Therefore, unemployment greatly heightens the risk of youth falling prey to radical preachers.
Against this backdrop, the government needs to take adequate measures to counter the surging trends of online radicalization. To that end, the government should enact proper legal measures to incorporate the online area into the laws. Besides, the government should avert the heinous propaganda campaigns by meting out proper justice to nefarious propagandists. Moreover, the government should ensure a counter sensitization of the country's youth with the ethos of liberation war and the pluralism of the country.
Russia's War on Terror(ism)
The chaotic US exit strategy from Afghanistan, the quick Taliban takeover, the resurgence of Isis-K attacks and the rise of militant factions have emphasized the need for other international actors to fill the void left by the United States and map out a strategy for Central Asian stability. In the words of President Vladimir Putin of Russia, the US withdrawal has opened "a Pandora's box full of problems related to terrorism, drug trafficking, organized crime and, unfortunately, religious extremism". What if Afghanistan turns out to be a hotbed for international terrorism?
Terrorism in Russia has always been a pain in the neck since the collapse of the Soviet Union. It is not by chance that the very word "terrorism" is mentioned at least fifteen times within the new 2021 Russian National Security Strategy. In late August, Putin took a hard line against the West's proposal of housing refugees in Central Asia before they apply for visas to move to the United States and Europe. The message was pretty clear: "we don't want to experience again what happened in the 1990s and the beginning of 2000s". The traumatic years of the two Chechen Wars, the 1999 apartment bombings or the Dubrovka theater hostage crisis are still considered to be haunting phantoms. The question came up again especially in mid-2015, when the Kremlin began to fear North Caucasian returnees who had joined the Islamic State's insurgents in the Syrian conflict.
If it is true that Russia may not have recovered from the Afghan syndrome yet; still, the risk of a fresh terrorist wave truly seems to be around the corner. In the last weeks, three special operations were conducted by the Federal Security Service (FSB) which ended up in the detention of a group of fifteen terrorists coming from Central Asia in the Sverdlovsk Oblast. Another similar operation was carried out in Ingushetia, where some supporters of the Islamic State planning attacks.
The formation of a new Taliban government ad interim itself poses serious threats to the stability of the entire region. The new Prime Minister Mohammad Hasan Akhund and the Minister of Internal Affairs Sirajuddin Haqqani are considered "terrorists" by the United Nations. The latter is the leader of the renowned Haqqani network which is said to have ties with Al-Qaeda. Last but not least, the Taliban themselves as an organization are still officially believed to be a terrorist group in Russia under a 2003 Russian Supreme Court's ruling. According to the Russian political scientist Andrey Serenko, the Taliban victory may be a factor pushing for radicalization in other countries such as Russia.
In the last days, the Russian presidential envoy to Afghanistan Zamir Kabulov took part in a discussion hosted by the new government in Kabul with the representatives of China and Pakistan. Terrorism was among the covered topics. Immediately after the fall of Kabul, the Taliban sought to reassure the neighboring countries that the Afghan soil would not turn out to be a mushrooming ground for militant groups. However, as both Lavrov and Peskov stated, Russia is so far watching how their security promises will be kept before attempting any risky move. While keeping an eye on Kabul, Moscow is not sitting back.
Peace Mission-2021
Between September 20 and 24 the annual drills under the Shanghai Cooperation Organization were hosted by the Russian Federation at the Donguz training ground in the Orenburg Oblast. According to the commander of the troops of the Central Military District, Colonel General Aleksander Lapin declared that about 5,000 troops took part in the exercise.
Nine countries were involved, among which Russia, China, Kyrgyzstan, Belarus, Kazakhstan, Uzbekistan, Tajikistan, India and Pakistan. The exercise simulated the scenario of a sudden escalation of tension in Central Asia due to terrorist threats. In Colonel General Lapin's words, the exercise was as a complete success as it showed joint combat readiness and proved to be the largest drills in the history of the Shanghai Cooperation Organization.
Peace Mission-2021 shows the need for Russia to engage with relevant actors in Eurasia such as China. As the Chinese fear about their Wakhan corridor and the risk of extremism increases in the Xinjiang province, both Moscow and Beijing highlight the strength of the Russo-Chinese entente also in the field of anti-terrorism.
Building a thick security belt
Just as the SCO drills were unfolding, some Russian troops were involved in another exercise at the Doytym An practice range in Mongolia. No need to say that the annual drill Selenga 2021 between Moscow and Ulaanbaatar focused right on fighting international terrorism. At the beginning of September, a major counterterrorism exercise, Rubezh-2021 (Frontier-2021), together with Kyrgyz and Tajik units. Such an extensive commitment from the Mongolian steppe to the Edelweisse training range is indicative of Moscow's will to build a thick security belt around its borders.
However, the five Stans are now not acting as a unified bloc against the Taliban threat. Kyrgyzstan has decided to send a delegation to Kabul and Mirziyoyev's Uzbekistan has shown its readiness to do business with the Taliban. Tajikistan, instead, is now holding the lead of the anti-Taliban front.
As there is no "Central Asian way" to deal with the newly formed government in Kabul, Moscow is trying to tighten its grip on the region especially by betting on Dushanbe. As the risk of extremist spillover appears to be increasingly tangible, Moscow has equipped its 201st military base in Tajikistan with a batch of 12.7-mm large-caliber machine guns Utes to strengthen its combat capabilities. Moreover, after a CSTO high-level meeting in Dushanbe and the assessment of an exacerbating security situation in Central Asia, the member states decided to deploy troops along the 1300-kilometer border between Tajikistan and Afghanistan.
Despite this, looking at the Afghan developments only as a threat is misleading. This is a unique opportunity for Moscow to reaffirm the importance of the Collective Security Treaty Organization and to secure its role as top security provider in Central Asia. Despite talks between Rahmon and the Chinese Foreign Minister Wang Yi to safeguard regional peace and stability, Moscow's towering military presence and influence in the region is hard to overcome.
Resuming international cooperation?
Russia's commitment within its backyard, however, seems not to be enough in order to fight international actors such as terrorist groups. On the anniversary of the 9/11 twin towers attacks, Russian Ambassador to the United States Anatoly Antonov released a statement in which he called for the revival of anti-terrorist cooperation between Moscow and Washington. Back in 2018 and 2019, the Foreign Ministries of the two countries had in fact contributed to build bilateral dialogue on counterterrorism despite a conceptual gap about the nature of this threat.
In July, Russia's Deputy Foreign Minister, Sergei Ryabkov, warned that Moscow would not approve any US troops deployment in Central Asian countries. Despite this, the Chairman of the Joint Chiefs of Staff Mark Milley and the Chief of Russian General Staff General Valery Gerasimov met in Helsinki to discuss joint ways to fight terrorism and extremism.
Still, resuming dialogue on anti-terrorism does not reveal a total opening toward the United States. During the UN General Assembly, in fact, Lavrov did not miss the opportunity to criticize the US for its withdrawal. The Finnish meeting must be rather understood as a sign of the Kremlin's pragmatism in foreign policy. A few weeks after the seventeenth anniversary of the Beslan school siege, Russia is firmly committed to fight any direct or indirect threat by all means. The War on Terror(ism) continues.
From our partner RIAC
India's view of "terrorism: at the UNGA?
At the recent United Nations' general Assembly session, India was furious at mention of Kashmir by Pakistan's prime minister Imran Khan. India's ennui is understandable. It considers the freedom movement in the occupied Kashmir as "terrorism".
There are unanswered questions why India shrugs off terrorist acts sponsored by it in its neighbourhood. Several books by Indian diplomats and its intelligence officers have confirmed that India has been involved in sabotage, subversion and terrorism in neighbouring countries.
Terror in Islamabad
The book Terror in Islamabad has been published by an officer Amar Bhushan who happened to have served as a diplomat at the Indian High Commission Islamabad. Before being posted to Islamabad, Bhutan had served an officer of India's premier intelligence agency Research and Analysis Wing, Border Security Force Intelligence, and State Special Branch for quarter of a century. His book mentions another RAW officer, Amit Munshi (real name Veer Singh) posted as Cultural Attache.
Bhushan's book reveals that Singh's assignment was to "identify potential Pakistanis for subversion". The familiar elements of intelligence craft are espionage, sabotage and subversion.
Insurgencies in neighborhoods
India added one more element "insurgency" to the intelligence craft if we go through another RAW officer's book The Kaoboys of R&AW: Down Memory Lane. B. Raman makes no bones about India's involvement up to the level of prime minister in Bangladesh's insurgency. India's army hief, in a video interview, acknowledges that Indira again and again directed him to attack Bangladesh.
RAW officers Raman's and RK Yadav's disclosures
In a published letter, Yadav made startling revelation that India's prime minister Indira Gandhi, parliament, RAW and armed forces acted in tandem to dismember Pakistan's eastern wing. The confessions in his letter are corroborated by B. Raman's book The Kaoboys of R&AW. He reminds `Indian parliament passed resolution on March 31, 1971 to support insurgency. Indira Gandhi had then confided with Kao that in case Mujib was prevented, from ruling Pakistan, she would liberate East Pakistan from the clutches of the military junta.
Kao, through one RAW agent, got a Fokker Friendship, the Ganga, of Indian Airlines hijacked from Srinagar to Lahore. Indian army chief Manekshaw initially refused to carry out Indira Gandhi's order because of the impending monsoon when rivers flooded in East Pakistan and troops' movement became difficult. Not only intelligence officers but also officers of armed forces were employed to carry out subversion and sabotage inside Pakistan.
Doval's revelations
Doval is fomenting insurgency in Pakistan's sensitive provinces. He is inspired by India's nefarious efforts which resulted in the secession of East Pakistan. Naila Baloch's `free Balochistan' office has been working in New Delhi since 23 June 2018. BJP Indian legislators and RAW officers attended its inauguration.
Doval publicly claims that he acted as a spy under a pseudonym in Pakistan for 11 years, seven years in Lahore. Doval is a retired director of Indian Intelligence Bureau. He boastfully dons the title of "Indian James Bond". He lived in Pakistan's Lahore, disguised as a Muslim for seven years. During his years in the country, he befriended the locals visiting mosques and lived among the predominantly Muslim population. "
Acknowledged as a master of psychological welfare" in India, Doval, as a part of his job also spied on Pakistan's intelligence agency, Inter Services Intelligence. Doval, credits himself with brainwashing a group of freedom fighters led Kukkay Parey who detected Kashmiri freedom fighters and killed them.
Sharing an incident from his time in Pakistan, he said that he was once identified as a Hindu by a local from his pierced ears. Doval then underwent plastic surgery to prevent his cover from blowing. Narrating his account, Doval shared, "I was coming back from a Masjid. A man sitting in the corner, who had an intriguing personality and a white beard, called me. He asked, are you a Hindu? I replied saying no. He asked me to come with him, and took me to a small room and shut the door. He told me, 'See you are a Hindu. Your ears are pierced.' The place I come from, as a child there is a tradition to pierce the ear. I told him it was pierced when I was born. He told me, get plastic surgery for this, it's not safe to walk like that. Then I got it (plastic surgery) done."
India's ambassador Bharath Raj Muthu Kumar's role in Afghan insurgency
With the consent of then foreign minister Jaswant Singh, he `coordinated military and medical assistance that India was secretly giving to Massoud and his forces'… `helicopters, uniforms, ordnance, mortars, small armaments, refurbished Kalashnikovs seized in Kashmir, combat and winter clothes, packaged food, medicines, and funds through his brother in London, Wali Massoud', delivered circuitously with the help of other countries who helped this outreach'. When New Delhi queried about the benefit of costly support to Northern Alliance chief Massoud, Kumar explained, "He is battling someone we should be battling. When Massoud fights the Taliban, he fights Pakistan."
Kulbushan Jadhav unmasked
Jadhav was an Indian Navy officer, attached to RAW. His mission was to covertly carry out espionage and terrorism in Pakistan. Pakistan alleged there were Indian markings on arms deliveries to Baloch rebels pushed by Jadhav. To India's chagrin, India's investigative journalist Praveen Swami ferreted out the truth from Services Gazettes of India that he was commissioned in the Indian Navy in 1987 with the service ID of 41558Z Kulbhushan Sudhir. A later edition of the Gazette showed his promotion to the rank of commander after 13 years of service in 2000. His passport, E6934766, indicated he traveled to Iran from Pune as Hussein Mubarak Patel in December 2003. Another of his Passports, No. L9630722 (issued from Thane in 2014), inadvertently exposed his correct address: Jasdanwala Complex, old Mumbai-Pune Road, cutting through Navi Mumbai. The municipal records confirmed that the flat he lived in was owned by his mother, Avanti Jadhav. Furthermore, in his testimony before a Karachi magistrate, Karachi underworld figure Uzair Baloch confessed he had links with Jadhav.
India's prestigious magazine Frontline surmised that Jadhav still served with the Indian Navy. Gazette of India files bore no record of Jadhav's retirement. India told the International Court of Justice (ICJ) that Jadhav was a retired naval officer. But, it refrained from stating exactly when he retired. The spy initially worked for Naval Intelligence, but later moved on to the Intelligence Bureau. He came in contact with RAW in 2010.
Concluding remarks
India portrays the freedom movement in Kashmir as `terrorism'. What about India's terrorism in neighbouring countries? The conduct of Indian diplomats amounts to state-sponsored terrorism. For one thing, India should close the `Free Balochistan' office on her soil, and stop resuscitating propaganda skeletons of pre-Bangladesh days. Will the world take notice of confessions by India's former intelligence officers and diplomats?