Making a Monster: She Doesn't Regret Torturing Women for ISIS
Authors: Anne Speckhard, Ph.D. & Ahmet S. Yayla, Ph.D.
A teenage girl from rural Syria dreamed of becoming a doctor, but the war and the so-called Islamic State made her something very different, and very frightening.
In part one of this two-part series we met Umm Rashid, a 21-year-old woman with a months-old infant in her arms. Umm Rashid wore a black abaya, a voluminous covering meant to hide her from the eyes of men, which is required dress in the so-called Islamic State. When we talked to her, she was with two of our colleagues, Abu Said and Murat, in a Turkish city near the Syrian border. We were asking questions over a video link. And at first we thought her story would be much the same as the ones we'd heard from dozens of other ISIS defectors interviewed for the International Center for the Study of Violent Extremism (ICSVE). They told us how they had fled the horrors of ISIS. But as we talked with Umm Rashid, we were discovering she was, in fact, part of the horror. She had been an impassioned member of al Khansaa, the women's branch of the hisbah, or "morality police."
The women that Umm Rashid helped to torture were "seducing young men with those colorful abayas," she says, her voice full of derision. "We would also imprison and beat the women who wore eye shadow. We behaved nicer to the women from the villages because they were poor and their abayas were torn, but with the women from the city we would be very harsh. Ten-year-old girls were arrested if they didn't have abayas. We forced girls to put on abayas after the age of seven."
"Normally women are not allowed out without their marhams [male chaperones]. They must be with their husband, brother or father," says Umm Rashid. "So if we see young people, a man and woman walking together, we would ask for their marriage license and IDs to make sure it's their marham. We were trying to ensure that no one was out without marhams and no lovers wandering about. Men would receive at least twice the punishment we were employing on the women."
As Umm Rashid describes appalling practices, she seems at times numb to the horror, but also, at times, enthusiastic.
"We would imprison women in the cemetery with skeletons in a cage in the middle of the cemetery as a punishment," Umm Rashid says flatly. "Most of the time when we went back to the cage in the morning, the woman was crazy." This echoes reports from former civilian prisoners about the hisbahplacing severed heads of family members inside cages with imprisoned women to drive them insane with fear and grief.
"We would lash 40 times at once as a punishment. If the woman doesn't know Islam she would stay in prison to learn Islam, it was a training camp of sorts." Again, Umm Rashid echoes what we heard from other prisoners, that the ISIS prisons are used to indoctrinate and coerce those arrested into joining the group.
"We went to the Masur neighborhood. Once we saw a woman and man at night at ten p.m. We stopped them and they said, 'We are married.' Soon we realized they were not married. They were engaged. We did not release them. They got married in the prison after the fine and punishments. They got married and then we released them. Being engaged is not enough."
"During the wedding ceremonies they make clapping with their hands. But, if there is entertainment at the wedding we would arrest the bride and groom and they would stay in prison. Then we would let them go after a while. Entertainment at weddings under ISIS was not allowed."
"We charged around one thousand dollars in fines per day," Umm Rashid explains, noting a not insignificant source of ISIS revenues, particularly now that their ability to sell oil has been degraded. "No one can say anything to us. If they protest about paying the fine, we arrest them. We were so powerful. No one could say anything against our decisions," says Umm Rashid.
This girl who had dreamed of becoming a doctor had all her power taken from her. She was forced into three marriages and widowed three times. Her parents were killed in an airstrike. Her sister lost her arm. Her home was destroyed. Her in-laws treated her as their personal slave. Finally, she was happy to marry into ISIS—to be able to eat. And at that point she was given power inside a brutal organization that defines life in black and white terms, and death in battle as "martyrdom." Aligning with ISIS she might also be able to take revenge on the Coalition whose bombardments she believed had killed her parents. And she could become strong—abandoning her childhood fears and grief. With ISIS, she was empowered, with a Kalashnikov and an a fearsome organization—the ISIS hisbah—the dreaded enforcers.
Umm Rashid turns to telling us about how her second husband was killed. "On the 23rd of February [2015] there was a Coalition airstrike in our neighborhood. My husband was there and he was martyred in that attack. That was in 2015. We had been married for eight months. In those eight months I couldn't get pregnant. I went to see doctors. They said I was okay, nothing wrong with me. So maybe something was wrong with Abu Abdullah. Abu Abdullah would not talk about himself, his family, or his background. He never mentioned about his previous life to me. He provided everything for me, but I was not allowed to ask about him."
"I could purchase anything in the market, but I could not ask about him," she explains and then turns to the dark side of the man she married without really knowing who he was or anything about him. "He told me, 'If you do something wrong and if there is a decision from ISIS that you should be killed, instead of ISIS, I will cut your throat. So be careful.'"
"They brought his corpse to my home so I could see him one more time," Umm Rashid recalls. Despite his dreadful threats, she says, "He was a very kind man. I had the best part of my life during my marriage to him."
We ask about what happens to ISIS widows. We've heard various things from the ISIS cadres we have interviewed. Some tell us that ISIS has a system of paying widow's benefits and that women from the hisbah regularly check in on widows and bring them food and money. But in Kosovo we interviewed a defector who told us those benefits are only paid for a short time and then the ISIS widows, unable to leave their homes on their own, become so impoverished and hungry that they can easily be coerced into remarriage with the next ISIS cadre.
"ISIS had a place like a farm," Umm Rashid explains. "So, a woman who did not have marhams [chaperones] used to live there. I stayed in the farm for my iddah."
"Can you tell us about the biting?" we ask, returning to the practice of using metal teeth to torture other women.
"They use artificial teeth and bite the women with these. We did it, and we were correct." Umm Rashid says without any trace of remorse in her voice. "Anyone who wants to bite can do it. I also used to bite. It is like an artificial tool. We can bite any part of the body—her back, shoulders, breasts—the places you can't see from the outside, and where there is ample meat. Hisbah members used to do this.
"They asked us to do that, so we have courage. For example, I used to be scared of bugs, but now I am not afraid," she repeats. "I can beat three, four women at once. I have courage and strength now. Of course, we would tie the woman's hands and feet."
We ask Umm Rashid about her status in ISIS and if she was considered a foreign fighter due to her husband being from Saudi Arabia and also an ISIS emir. She doesn't seem to understand the question, answering, "There were a lot of Iraqi women. They were getting them married to the mujareen [foreign fighters]. I went to the camps and I saw them but I did not stay there," Umm Rashid explains.
"I remembered my first mother-in-law while I was talking now," Umm Rashid admits, opening a brief moment of vulnerability. "And I question myself. Am I really that bad luck?"
Umm Rashid's first mother-in-law blamed her for her son's death fighting with al Nusra and apparently the blame still haunts her. "After my iddah,after Abu Abdullah, I went to see an [ISIS] doctor. The doctor was a woman of course. I asked her why I didn't have a child and she told me that I was okay."
Like other ISIS widows, Umm Rashid was soon to learn her fate concerning remarriage. "Abu Abdullah told Abu Saif, his friend, 'If I die, you get married to my wife.' Abu Saif told me this saying, 'If you don't believe me that Abu Abdullah told me this, you can ask Umm al Khattab.' I asked Umm al-Khattab and she said, 'Yes, I know he said this.'" So Umm Rashid was passed to a third man in the space of two years.
"Abu Saif was Tunisian. I got married to Abu Saif and in two months I got pregnant," Umm Rashid explains, her voice suddenly sounding triumphant. ISIS women are, after all, expected to bear children. "I got married to Abu Saif after my iddah was completed. I wasn't thinking to get married because my first mother-in-law told me that I am bad luck and whoever I marry, dies. She even came to me after my second husband died and said, 'Look you are bad luck, your husband died again.' So, I wasn't thinking to get married again. But when they told me this I decided to honor that promise."
One tries to imagine the cruelty in this young girl's life, yet she herself became cruel. Such is the sinister mental machinery of ISIS, which creates tragedies and then feeds off of them.
"I was so happy I was pregnant, and because I was pregnant I didn't go to work. I was taking care of myself," Umm Rashid tells us. "When Abu Saif first approached me I didn't accept. I waited for two months but then I thought what would I do as a woman [in ISIS]. I had guarantees and protections with a man, so I got married. A sheikh came for the marriage ceremony. In front of the sheikh and two witnesses we got married.
"Abu Saif was not an emir. He was a deputy emir and an investigator. He used to work for the court as an investigator in Raqqa. He didn't have a wife in Tunisia. Alhamdulillah, when he came to Syria he got married several times but he didn't like those wives so he divorced them. But he loved me and I loved him."
Abu Saif's behavior echoes many stories we heard from ISIS defectors, particularly about Tunisian ISIS members. Coming from a country with high unemployment where they couldn't marry unless they had prospects, according to the defectors we spoke to, the Tunisian ISIS members were known to be sex starved. They stalked the local women, even sometimes accused their fathers or husbands of being with the Free Syrian Army, to cause them to give up their daughters, or the husbands to be executed to free the women for remarriage. Or, they married and divorced local women in a matter of days—just to use them for sex. That is the kind of man Abu Saif appears to have been.
"When he learned that I was pregnant, Abu Saif brought a maid to the home and he started to behave very well to me."
"Was Abu Saif's maid a slave?" we ask, wondering if we will also learn how captives are treated inside the homes of ISIS cadres.
"The maid was not a slave," Umm Rashid tells us. "He hired her with money."
We had already heard from Ibn Ahmed who was the guard of a facility housing 475 ISIS sex slaves who were used by foreign fighters who basically engaged in mass institutionalized rape.
"Yazidi women were treated nicely," Umm Rashid insists. "We were staying at the same places. They were getting married to the emirs. There were not any problems with them." Her denial of the barbarity of ISIS is amazing, but perhaps to survive them she needs to keep all cruelties borne by her, and even those she carried out, locked away in her mind.
"I stayed there for eight months while I was pregnant. Abu Saif provided me everything I wanted and made sure I was comfortable. But, as soon as I finished the seventh month of my pregnancy, the Coalition forces attacked the court in Raqqa and he got killed in that attack."
"What do they want from us?" Umm Rashid wails, her bottled up grief and anger suddenly unleashed. "Why are they attacking us? They cannot attack anywhere they want. What's wrong with you?" Umm Rashid screams, as she gets hysterical recalling the culmination of a series of sudden traumatic bereavements.
When we try to calm her by explaining that the Coalition is trying to free the Syrian people from the Assad regime, and the armed terrorist groups that have overtaken them—including ISIS—she continues to rant.
"They are all liars!" she shouts at us. "They" are the U.S. led Coalition and other enemies of ISIS. "They are killing Syrian people. They killed thousands of children. They are not fighting Bashar al Assad. What they did is to kill all local Syrians and children. You haven't seen the bodies and the corpses of boys, girls, children—babies at their mother's breasts! The circumstances of what I have seen is so terrible," she screams, her voice filled with rage.
Hoping to calm her and keep her talking with us, we turn the conversation to her circumstances after her third husband's death. Was she expected to marry once again?
"Several other civilians at the court also got killed. They [ISIS leaders] told me. 'You are going to stay with us at the hisbah, then after you have the child we are going to get you remarried again.' We had a discussion about that. Umm al Khattab got married nine times and every time her husband got killed. She told me, 'You are going to get married again.'"
We ask Umm Rashid to tell us about the marriage system in ISIS, if local women are forced into marriages. It's a common myth in the West that Western women who join ISIS end up as sex slaves but it's not the truth. Western women are expected to marry and ISIS even has a marriage bureau to ensure that happens. It's local women who are abused through short marriages designed as means of gaining sex for a short time, and captive women—wives of Shia and Sunni enemies of ISIS, Yazidis and others captured by ISIS, are forced into situations of multiple rapes or sexual slavery.
"In the hisbah we went to homes, to visit people, to see if they had marriage-age daughters. If there were girls, we would give money to the father and mother and arrange their marriages with the emirs or ISIS members," Umm Rashid explains. "We would force their families to give up their daughters to marriage. Umm al Khattab was known as the arranger of marriages."
This is the first time we hear of actual force being used for local women to marry ISIS cadres. Everyone else has spoken of choiceless choices—fathers and husbands being arrested or accused of being in the Free Syrian Army, or girls seeing their families starving and knowing by marriage they can earn ISIS ration cards to feed them.
"My sister was married at the time," Umm Rashid recounts, "an emir married her. That emir is nice and she likes him." This helped when Umm Rashid decided to leave ISIS-controlled territory.
"My sister is in Iraq now. I told Umm al Khattab, 'I am going to go see my sister. I will stay there for a week, I have not seen her for awhile.' I was given permission. I am from al Khansaa," she reminds us. Given privileged status in ISIS she would be trusted to travel and return. "I lied to go to the Syrian border, to save myself from Umm al Khattab forcing me to marry again. The reason I escaped is I didn't want to get remarried in Raqqa, and I wanted to save my baby."
Umm Rashid was on the verge of giving birth. "The borders were difficult at the time so the Syrian and Turkish smugglers charged us a lot," Umm Rashid recalls. "I was so scared I would deliver while passing the border because I didn't know the exact date when the baby was coming. I stayed at the smuggler's home waiting to pass the border."
"There was another woman with me who was also trying to pass. I met that woman at the border. We paid $3000 to the smuggler. We passed at two in the morning. It was so cold. I got chilled. From the border we came to Akçakale. I helped the other woman to pass. I paid for her passage as well," Umm Rashid says. One sees a glimmer of the girl who wanted to be a doctor—to help others.
From the statistics ICSVE has been able to compile, we find that women escape ISIS far less often than men, at what we estimate to be a ratio of one to four—although the numbers are incomplete.
It's unlikely that women who have joined ISIS want to stay inside more than men do, or become less disillusioned with the corrupt, brutal and un-Islamic nature of the group. The difference in defection and return rates is far more likely because they don't have the financial means to pay smugglers, are restricted in their movements inside ISIS territory, and are forbidden to speak with men they don't know. They risk rape and murder by smugglers if they manage to hire one, and they know that if they are caught they will be returned to Raqqa and forced to remarry if they are lucky, killed if they are unlucky.
"The smuggler would not touch me because my relatives would learn and kill him," Umm Rashid says. "One smuggler did this in Syria. The Syrians in Turkey went to Syria and brought him out to Turkey and beat him very badly," she explains. "So, we were safe from him."
"But if you liked ISIS why did you leave?" Murat asks, pushing back a bit.
"Because the Coalition forces kept bombarding us. I felt I have to save my child's life," Umm Rashid tells us, although only moments before, she also said she didn't want to be forced into yet another marriage by the misogynist ISIS.
"For the last nine months I am in Turkey," Umm Rashid says. "I gave birth to my baby here. A Syrian midwife helped me to birth my baby at home. I stayed with my relative. I wanted to work because I didn't have any money, but I couldn't because I just delivered the baby. I stay with my uncle and live [with the baby] in a small room."
"Do you want to get married again? What is your future?" we ask, curious to know if she will pursue her dream of becoming a doctor somehow here in Turkey.
"I want to go back. When my son is three or four years old, if ISIS still exists, I will go back and fight with them," she says.
"Islamic State is a really good group. I have to help them. If they allow me to keep my son, I would remarry," she says.
"What pulls you back to ISIS, despite all the dangers?" we ask incredulously.
"They are not as bad as the people tell," says Umm Rashid. "The Islamic State is good," she insists.
"Women are covered over there," she says, stating what is for her a positive good. "I want my child to be an ISIS fighter. My son must go the way of his father, follow his path," she says referring to the child she is cradling in her arms. "I wish I was a martyr as well!" she adds, her eyes glimmering with the glory she imagines.
"What do you think of the beheadings?" we ask, trying to shake some sense back into her—to remind her how vicious this group really is.
"They only behead people who deserve it," Umm Rashid says firmly.
"What does anyone do to deserve beheading?" we ask, finding it hard to listen to her stubborn defense of ISIS savagery.
"For example we chop off the thieves' hands," Umm Rashid explains, her voice again sounding like the cruel hisbah member she is. "There are different crimes that you could do to deserve beheading. If you kill someone without a reason, we kill you. For example, a man went into the home of a woman and stole her jewelry and killed her. He, of course, was beheaded—because he killed that woman."
"But what about those who flee Daesh?" we ask, using the name ISIS hates.
"Why don't they call us Islamic State?" Umm Rashid rants in response. "They call us Daesh! We are the Islamic State, not Daesh!" she rages, anger dripping from each word. "They lie about us and create negative propaganda. For example, we killed a Jordanian pilot. Why is he bombing civilians? Of course we killed him!"
In fact, he was beaten until he "confessed" on camera, then marched theatrically in front of masked ISIS fighters, and finally put in a cage where he was burned alive.
"Those Coalition forces are not killing our soldiers. But they are attacking the civilians. Everyone sees that," says Umm Rashid. "There are big screens all around Raqqa—the killing of that Jordanian pilot was broadcast all over Raqqa. I saw it that way," she says, explaining ISIS's use of flat-screen televisions put up by its huge propaganda arm. Abu Firas, a media emir from Southern Baghdad, told ICSVE that ISIS films everything it does for consumption inside of ISIS, just as Umm Rashid describes, as well as for audiences outside of ISIS—to horrify us with their acts of terror.
"You want to become a martyr, but what about the future of ISIS?" we ask.
"Inshallah [God willing], ISIS will become the real state of the region and I will become a martyr for them," Umm Rashid declares. "What you hear here is all lies. You think they won't last, but if you go to Raqqa you see everyone is living peacefully there." (This was before the Coalition-backed offensive that began over the summer.)
"How can you become a martyr when you have a young son to raise?" we ask.
"I can die when he's 10," she answers. Indeed, an ISIS emir told us that boys that age were already considered men and could be sent in bomb-rigged vehicles or with suicide belts to explode themselves at checkpoints and racing into enemy lines.
"What about child suicide bombers?" we ask, given she has said she wants her son to follow in the "martyrdom" steps of his father.
"They are martyrs," she answers without any trace of doubt in her mind. "Martyrdom is the most important rank you can reach," she declares, echoing the ISIS teachings.
"Do you know about ISIS's practice of taking organs from their captives and enemies?" we ask, probing for whatever else she can tell us from firsthand knowledge and her experiences inside the group.
"When they kill them, they can take organs, no problem," she answers. This from the young girl who would have become a doctor.
We know she's unlikely to denounce the group as many other defectors have, but we ask our standard question at the end, "Do you have any advice for Syrians and Iraqis, or even foreigners, thinking to come and join ISIS?"
Usually at this point our interviewees strongly denounce the group. Not Umm Rashid.
"I advise them to come and join ISIS," she answers. "Go, die in the path of Allah. When you die for the religion, you save yourself. I strongly advise it."
"When you go back, would you like to take others with you, back to Syria?" we ask, wondering if she is recruiting for the group during her time in Turkey. We have heard from defectors living in Turkish refugee camps that young boys, in particular, are persuaded by ISIS recruiters operating in the camps that they should go back and die as martyrs in ISIS suicide bombings.
"Of course, if someone wants to go I will take them," she answers.
We end our interview as Abu Said prepares to help Umm Rashid and her baby get transport back to their temporary shelter in Turkey.
Were there glimmers of Umm Rashid's humanity and generosity? Yes, when she made an ISIS salary working in the hisbah and gave much of it away, and when she paid a smuggler to help a stranger get into Turkey along with her.
Yet, when we interviewed Umm Rashid, she remained totally indoctrinated and loyal to a lethal organization—advising others to join and die in its behalf, and not only wanting to become a martyr for ISIS, but to have her baby son do the same.
Umm Rashid survived, but in the process, ISIS turned a young girl with a dream into a monster.
Reference for this Article: Speckhard, Anne & Yayla, Ahmet S. (September 1, 2017) She Doesn't Regret Torturing Women for ISIS The Daily Beast http://www.thedailybeast.com/she-doesnt-regret-torturing-women-for-isis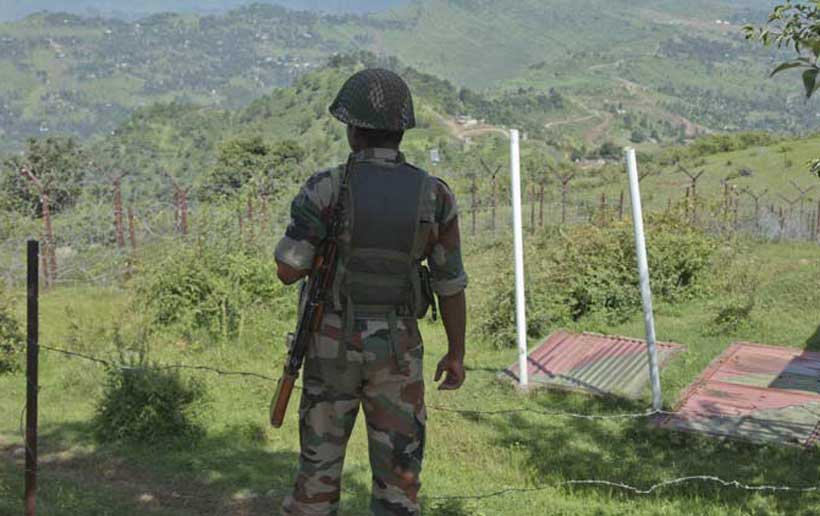 First, it was Zahedan where an IRGC convoy; returning home from their tour of duty, along the borders of Sistan-Baluch, are suddenly ambushed and nearly annihilated. As the sun begins to rise at dawn, on the next day, (the 14th of February), over Pulwama in Kashmir, a strikingly similar event occurs to a much larger CRPF convoy, this time returning to duty.
The authorities of the two affected nations issue immediate statements, (which are almost identical in tone and accusation), against elements resident within the territory of their shared common neighbour. Both independently issued statements seem to mirror each other in content and threat, as if they were Page 1 and Page 2 of a document seemingly prepared in advance within a spirit of "friendly collaboration".
The initial murder of the Iranian Islamic Revolutionary Guard Corpsmen garnered almost no world media exposure, whereas the killing of the Indian Central Reserve Police Force para-militarymen exploded into an International Diplomatic Crisis that eventually required the frantic intervention of the Heads of State of the Kingdom of Saudi Arabia, the United Arab Emirates, diplomatic envoys of the Peoples' Republic of China, the Russia Federation, the UN and ofcourse, everyone's favourite peacemaker and arbiter of international law and order, the US of A, to pacify emotions and reign in a possibly perceived; potentially imminent; Nuclear Confrontation between two adversarial neighbours, neither of whom recognize the legal sovereign nation status of the other.
Two weeks after Pulwama, in VietNam, whilst the US Head of State begins to dictate meaningless (and impossible to honour), terms and conditions towards the Democratic Peoples' Republic of Korea's nuclear disarmament; the gravity of Pulwama is suddenly dragged onto centre stage as a possible Zero Hero event on the Doomsday Clock.
In an intentional act of war, (on the 26th of February), which is then openly glorified as live, patriotic entertainment, the Indian Air Force cross the Line of Control and bomb territory within Pakistan. In the intervening two weeks prior to this dubiously illegal infringement of a neighbour's property, the world watched in awe at the mechanics of an electronic media that had been effectively tooled as an integrated weaponised instrument, and; also a consummate component of both, the Armed Forces and the State apparatus of an elected Government, with the sole aim of coordinating a line of thought; from which any deviation from the prescribed script was deemed to be a criminal offence.
News media, not so much the print media in terms of newspapers, but rather the online applications of instant messaging; exposed the gargantuan influence and capability that MultiNational Corporations have within any (and all), semi-developed, emerging economic nations: to create and guide a story that seamlessly blurs and oscillates between confusion and surreal fiction. Painting an illusion, as it were, or a dream swirling around disjoint facts.
On the 27th of February, the next day, the Pakistan Air Force duly retaliate and it seems that the elected Prime Minister of the world's largest democracy had finally gone rogue and had totally unhinged himself from reality with instructions to his Armed Forces to target nuclear installations within his neighbour's territory.
At 7.40 AM Eastern Standard Time on the 27th of February, all Globex Futures Trading in the United States are suspended and the S&P, Dow and Oil indexes cease trading for over 4 hours, with the added excitement of all pending orders, prior to the halt, having their executions specifically cancelled. (Although Currency Exchange platforms remained active). Also on the 26th and 27th of February, Emergency Action Messages or EAMs of the US Nuclear Command and Control Structure commence firing up HFGCS (High Frequency Global Communication System) transmissions, which are a prelude to a Nuclear Alert.
So, why would an internal domestic attack on a police convoy within India lead to EAMs being issued at the LOC, (the Line Of Control within the disputed region of Kashmir). You may answer by saying that the reason is simply because Kashmir is a potential nuclear flashpoint, and that would be eminently correct. But my question would then be, why would this flashpoint be triggered when President Trump and Chairman Un are discussing the consequences of such an occurrence being played out for real between themselves?
The eternal question always remains, "who benefits?". What message has the world at large been given?
CENTCOM or Central Command and the USINDOPACOM or the US Indo-Pacific Command of the US Armed Forces, are two gigantic military institutions that are run as autonomous and totally opaque entities by their respective Generals who see themselves as Roman Tribunes rather than Commanding Officers, with more power than their elected Head of State; under whom they, in effect, nominally serve. CENTCOM's sphere of influence includes the carnage and the waste that they have laid to the sovereign nations of Syria, Iraq, Afghanistan and, that influence ends at the eastern border of Pakistan. In May 2018, when the previously titled entity USPACOM or US Pacific Command changed its name to the US Indo Pacific Command and suddenly incorporated India into its sphere of influence, their remit then began to encompass all territory upto the western border of India and, lo and behold, both spheres of these gigantic killing machines meet at the Line of Control within the volatile and disputed region of Kashmir.
Would the subsequent events leading from Pulwama have been a test run to gauge the effectiveness of integrated electronic media in India, which is thus by default, the most established English language denominated media at USINDOPACOM's disposal? Would it have been a weaponised trial in propagating an explosive narrative draped as high drama in order to influence, coerce, intimidate and subsume a diverse society to toe the line? Was it to keep Pakistan on the straight and narrow and make it clear to them how close they were to being obliterated were it not for the kind benevolence of CENTCOM intervention; a similar muscular feat that China perhaps would not have been able to effectively co-ordinate so quickly.
So although, on the face of it, the Prime Minister of India plays the well rehearsed role of the village fool, entwining within it, (in order to appeal to a barely semi-literate audience); his own myth of having risen from the ranks of poverty and social ostracisation to become the elected leader of a huge and diverse nation and with the Prime Minister of Pakistan playing the well constructed role of the suave, Western debonair who achieved his elected position after years of political struggle; both however remain actors playing lines they have been given within a huge stage production.
If either of them were truly representative of the will of their constituents as well as the projection of the visions of the future that their electorates see in themselves, then neither would have played leading roles in a scene that required EAMs at the LOC.
The only beneficiaries are the Roman Tribunes of the two COMMANDs of the US Armed Forces, who quietly engaged themselves in a live-fire exercise to test their proprietary war game theories and then gathered the subsequent extrapolated algorithmic data for future reference.
As Crazy Earl says in the epic Kubrick movie, Full Metal Jacket; "These are great days we're living, bros. We are jolly green giants, walking the Earth with guns. These people we wasted here today are the finest human beings we will ever know. After we rotate back to the world, we're gonna miss not having anyone around that's worth shooting".
Pakistan's commitment to eradicate terrorism is more advance than UNSC
Big blow to Indian diplomacy by United Nation Security Council (UNSC), when passed a resolution declaring JAISH-e-Muhammad (JeM) chief Maulana Masood Azhar as a global terrorist under the United Nations Security Council Resolution 1267, without linking him with Pulwama, or Kashmir Freedom Movement.
India, traditional rival, has been trying to blame Masood Azhar on suspicions of his possible involvement in Pulwama Incident, Bombay Attacks, Hijacking Indian Air, or Kashmir Freedom Movement. Since 2008, the US attempted four times to get Masood Azhar listed under the UNSC resolution 1267 but every time its move was thwarted by China. "The Security Council Committee pursuant to resolutions 1267 (1999), 1989 (2011) and 2253 (2015) concerning ISIL (Da'ish), al Qaeda, and associated individuals, groups, undertakings and entities approved the addition of entry to its ISIL (Da'ish) and Al-Qaeda Sanctions List of individuals and entities subject to the assets freeze, travel ban and arms embargo." The resolution was limited to ISIL (Da'ish), Al-Qaeda only. But Indian addition of Kashmir or other incidents related to India made the resolution unfit on technical grounds.
Pakistan had rejected earlier proposals to list the JeM chief, as India wanted to link it with the movement in Indian Occupied Kashmir where Kashmiris are waging struggle to get their inalienable right of self-determination. Pakistan's FO spokesperson said, "India is presenting this new development as its victory and confirmation of its narrative, but these claims are unfounded and false. Once politically motivated attempts to link it with the Pulwama incident and the legitimate Kashmiri struggle for the realization of the right to self-determination were removed, the current amended listing proposal was approved." Of course, China withdrew its opposition after consultations with Pakistan, and that Pakistan agreed to the listing after its objections were addressed. China and Pakistan are on the same page and support each other on all national, international or regional issues. During his recent visit to China, Prime Minister Imran Khan had met President Xi Jinping and Prime Minister Li Keqiang and discussed matters of mutual interest. Reviewing with satisfaction the historical development of China-Pakistan relations and the great strides made, both sides in the joint statement agreed to further strengthen the China-Pakistan all-weather strategic cooperative partnership in line with the principles set forth by the treaty of friendship, cooperation and good-neighborly relations signed in 2005.
This time, the resolution was presented on its original merit and got passed. As per the resolution, his assets should be frozen, travel ban and arms embargo should be imposed. But, Pakistan due to its own policies, has already frozen his assets and imposed a ban on his travel and arms embargo since long ago.
In a matter of fact, Pakistan was the victim of terrorism for almost the last four decades. We have sacrificed 80,000 precious lives, which no other nation can afford. We suffered an economic loss of approximately 250 billion US Dollars, which no other country can afford individually. The net loss in term of time, losing 4 decades means loss of almost two generations. Emotional suffering is much more and beyond any estimation.
Pakistan was compelled to formulate "National Action Plan" at its own and has been implementing successfully for several years. Our achievement to the over-come menace of Terrorism has been acknowledged by the international community. Under the National Action Plan, Pakistan has taken all possible measures to eradicate terrorism from grassroots. Actions against Masood Azhar was part of our national priority. It has nothing to do with any third country.
UNSC's decision in respect of Masood Azhar may be the last nail in Modi's Elections. Indian Elections are based on "anti-Pakistan" and "hate-Pakistan", Modi did his best to hate-Pakistan, harm-Pakistan, Isolate-Pakistan, etc. But all of his efforts went wrong and Pakistan has emerged as one of the most resilient nation, moderate, peace-loving and visionary nation. Pakistan's narrative is more acceptable to the international community.
Horror in Sri Lanka and Love Fest in Vladivostok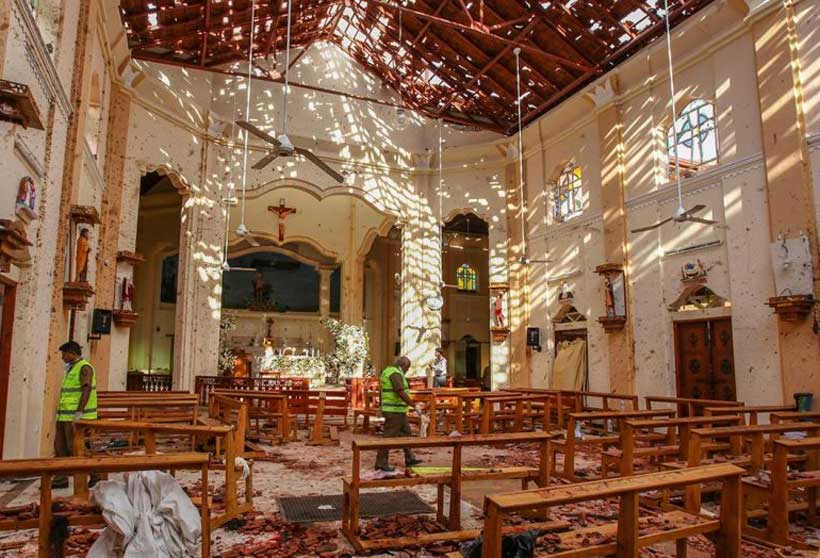 The horrendous Easter bombings in Sri Lanka make little sense; the question remains, why? Following 30 years of civil war between the majority Buddhist Sinhalese (75%) and the minority and mostly Hindu Tamils (11%), who felt discriminated against after the country won independence from the British, it had enjoyed a decade of peace.
The Muslims are another minority in Sri Lanka. They have been under attack in recent years by a new aggressive Buddhism rearing its head. So why should Muslims attack Christians a fellow Abrahamic minority when there has never been any discord between them, and when they could be natural allies.
After ISIS claimed responsibility displaying faces-covered photos of the bombers (except for the leader whose face was uncovered), the murkiness of the circumstances precipitated out. He who pays the piper calls the tune they say, and the local group (National Thowheed Jam'aath) who were the instruments, did not have the wherewithal or the resources on their own — just a leader radicalized by attacks on Muslims by the extremists among Sinhalese Buddhists a year ago.
According to ISIS, it was revenge for the New Zealand mosque bombings but it was also designed to hit the tourist trade. Then too, Zahran Hashim the leader of the group, and who himself is thought to have carried out the attack on Colombo's Shangri La Hotel was of Tamil background. The cycle continues.
Needless to say the attack on Christians also wrong-footed the security forces for they had intelligence reports since January, but clearly had little or no security presence. Will there be retribution? That is what Muslims fear (and ISIS wants) for it generates more recruits to continue the madness.
How did ISIS emerge? It might be repetitious to say so, but it takes the brutality of war to generate extremists. Think of the IRA, or the Tamil Tigers who invented the suicide bomber. The crazed path of destruction created in the Middle East and North Africa by the US will leave a trail many years hence.
And not only there, as the revolution fomented in Ukraine has led to a civil war, with Russia backing the ethnic Russians of the Donbass region in East Ukraine. Just this week, Russian president Vladimir Putin issued an order simplifying the procedure for them to obtain Russian passports. Is this another step towards eventual annexation?
Meanwhile, Mr. Putin has decided to fill the void left when Donald Trump in Vietnam walked away from what he called a bad deal with Kim Jon Un of North Korea. Kim had demanded an end to all economic sanctions before he would begin to dismantle his nuclear weaponry. Kim had a point: it is clearly not easy to replace destroyed armaments unlike sanctions.
Putin is now playing the role of global power broker with North Korea drawing the attention Trump had received briefly until the falling out. A new bromance? Perhaps, and one important enough for Putin to travel across seven time zones to Vladivostok for the meeting. Kim was met with great ceremonial pomp and treated to a lavish banquet laden with delicacies; thus indulging his twin weaknesses for deference and good food. No cheeseburgers, thank you — in marked contrast to Trump's favorite food.
What does Putin get? Along with being seen as an influencer in North Korea, he could well become its intermediary, the go-to guy. The wily Putin seldom loses. He waits and watches, watches and waits. For Kim, his two neighbors Russia and China have been his strongest support for generations, to which he now returns.
He tried to emulate China, wanting capital and western firms to invest and kickstart a commercially moribund economy. But Trump's price was too high. One wonders whether Trump will expound on the Art of the Missed Deal if he loses the next election. But then the 'curiouser and curiouser' Democrats might ensure that he does not have to.