Making a Monster: She Doesn't Regret Torturing Women for ISIS
Authors: Anne Speckhard, Ph.D. & Ahmet S. Yayla, Ph.D.
A teenage girl from rural Syria dreamed of becoming a doctor, but the war and the so-called Islamic State made her something very different, and very frightening.
In part one of this two-part series we met Umm Rashid, a 21-year-old woman with a months-old infant in her arms. Umm Rashid wore a black abaya, a voluminous covering meant to hide her from the eyes of men, which is required dress in the so-called Islamic State. When we talked to her, she was with two of our colleagues, Abu Said and Murat, in a Turkish city near the Syrian border. We were asking questions over a video link. And at first we thought her story would be much the same as the ones we'd heard from dozens of other ISIS defectors interviewed for the International Center for the Study of Violent Extremism (ICSVE). They told us how they had fled the horrors of ISIS. But as we talked with Umm Rashid, we were discovering she was, in fact, part of the horror. She had been an impassioned member of al Khansaa, the women's branch of the hisbah, or "morality police."
The women that Umm Rashid helped to torture were "seducing young men with those colorful abayas," she says, her voice full of derision. "We would also imprison and beat the women who wore eye shadow. We behaved nicer to the women from the villages because they were poor and their abayas were torn, but with the women from the city we would be very harsh. Ten-year-old girls were arrested if they didn't have abayas. We forced girls to put on abayas after the age of seven."
"Normally women are not allowed out without their marhams [male chaperones]. They must be with their husband, brother or father," says Umm Rashid. "So if we see young people, a man and woman walking together, we would ask for their marriage license and IDs to make sure it's their marham. We were trying to ensure that no one was out without marhams and no lovers wandering about. Men would receive at least twice the punishment we were employing on the women."
As Umm Rashid describes appalling practices, she seems at times numb to the horror, but also, at times, enthusiastic.
"We would imprison women in the cemetery with skeletons in a cage in the middle of the cemetery as a punishment," Umm Rashid says flatly. "Most of the time when we went back to the cage in the morning, the woman was crazy." This echoes reports from former civilian prisoners about the hisbahplacing severed heads of family members inside cages with imprisoned women to drive them insane with fear and grief.
"We would lash 40 times at once as a punishment. If the woman doesn't know Islam she would stay in prison to learn Islam, it was a training camp of sorts." Again, Umm Rashid echoes what we heard from other prisoners, that the ISIS prisons are used to indoctrinate and coerce those arrested into joining the group.
"We went to the Masur neighborhood. Once we saw a woman and man at night at ten p.m. We stopped them and they said, 'We are married.' Soon we realized they were not married. They were engaged. We did not release them. They got married in the prison after the fine and punishments. They got married and then we released them. Being engaged is not enough."
"During the wedding ceremonies they make clapping with their hands. But, if there is entertainment at the wedding we would arrest the bride and groom and they would stay in prison. Then we would let them go after a while. Entertainment at weddings under ISIS was not allowed."
"We charged around one thousand dollars in fines per day," Umm Rashid explains, noting a not insignificant source of ISIS revenues, particularly now that their ability to sell oil has been degraded. "No one can say anything to us. If they protest about paying the fine, we arrest them. We were so powerful. No one could say anything against our decisions," says Umm Rashid.
This girl who had dreamed of becoming a doctor had all her power taken from her. She was forced into three marriages and widowed three times. Her parents were killed in an airstrike. Her sister lost her arm. Her home was destroyed. Her in-laws treated her as their personal slave. Finally, she was happy to marry into ISIS—to be able to eat. And at that point she was given power inside a brutal organization that defines life in black and white terms, and death in battle as "martyrdom." Aligning with ISIS she might also be able to take revenge on the Coalition whose bombardments she believed had killed her parents. And she could become strong—abandoning her childhood fears and grief. With ISIS, she was empowered, with a Kalashnikov and an a fearsome organization—the ISIS hisbah—the dreaded enforcers.
Umm Rashid turns to telling us about how her second husband was killed. "On the 23rd of February [2015] there was a Coalition airstrike in our neighborhood. My husband was there and he was martyred in that attack. That was in 2015. We had been married for eight months. In those eight months I couldn't get pregnant. I went to see doctors. They said I was okay, nothing wrong with me. So maybe something was wrong with Abu Abdullah. Abu Abdullah would not talk about himself, his family, or his background. He never mentioned about his previous life to me. He provided everything for me, but I was not allowed to ask about him."
"I could purchase anything in the market, but I could not ask about him," she explains and then turns to the dark side of the man she married without really knowing who he was or anything about him. "He told me, 'If you do something wrong and if there is a decision from ISIS that you should be killed, instead of ISIS, I will cut your throat. So be careful.'"
"They brought his corpse to my home so I could see him one more time," Umm Rashid recalls. Despite his dreadful threats, she says, "He was a very kind man. I had the best part of my life during my marriage to him."
We ask about what happens to ISIS widows. We've heard various things from the ISIS cadres we have interviewed. Some tell us that ISIS has a system of paying widow's benefits and that women from the hisbah regularly check in on widows and bring them food and money. But in Kosovo we interviewed a defector who told us those benefits are only paid for a short time and then the ISIS widows, unable to leave their homes on their own, become so impoverished and hungry that they can easily be coerced into remarriage with the next ISIS cadre.
"ISIS had a place like a farm," Umm Rashid explains. "So, a woman who did not have marhams [chaperones] used to live there. I stayed in the farm for my iddah."
"Can you tell us about the biting?" we ask, returning to the practice of using metal teeth to torture other women.
"They use artificial teeth and bite the women with these. We did it, and we were correct." Umm Rashid says without any trace of remorse in her voice. "Anyone who wants to bite can do it. I also used to bite. It is like an artificial tool. We can bite any part of the body—her back, shoulders, breasts—the places you can't see from the outside, and where there is ample meat. Hisbah members used to do this.
"They asked us to do that, so we have courage. For example, I used to be scared of bugs, but now I am not afraid," she repeats. "I can beat three, four women at once. I have courage and strength now. Of course, we would tie the woman's hands and feet."
We ask Umm Rashid about her status in ISIS and if she was considered a foreign fighter due to her husband being from Saudi Arabia and also an ISIS emir. She doesn't seem to understand the question, answering, "There were a lot of Iraqi women. They were getting them married to the mujareen [foreign fighters]. I went to the camps and I saw them but I did not stay there," Umm Rashid explains.
"I remembered my first mother-in-law while I was talking now," Umm Rashid admits, opening a brief moment of vulnerability. "And I question myself. Am I really that bad luck?"
Umm Rashid's first mother-in-law blamed her for her son's death fighting with al Nusra and apparently the blame still haunts her. "After my iddah,after Abu Abdullah, I went to see an [ISIS] doctor. The doctor was a woman of course. I asked her why I didn't have a child and she told me that I was okay."
Like other ISIS widows, Umm Rashid was soon to learn her fate concerning remarriage. "Abu Abdullah told Abu Saif, his friend, 'If I die, you get married to my wife.' Abu Saif told me this saying, 'If you don't believe me that Abu Abdullah told me this, you can ask Umm al Khattab.' I asked Umm al-Khattab and she said, 'Yes, I know he said this.'" So Umm Rashid was passed to a third man in the space of two years.
"Abu Saif was Tunisian. I got married to Abu Saif and in two months I got pregnant," Umm Rashid explains, her voice suddenly sounding triumphant. ISIS women are, after all, expected to bear children. "I got married to Abu Saif after my iddah was completed. I wasn't thinking to get married because my first mother-in-law told me that I am bad luck and whoever I marry, dies. She even came to me after my second husband died and said, 'Look you are bad luck, your husband died again.' So, I wasn't thinking to get married again. But when they told me this I decided to honor that promise."
One tries to imagine the cruelty in this young girl's life, yet she herself became cruel. Such is the sinister mental machinery of ISIS, which creates tragedies and then feeds off of them.
"I was so happy I was pregnant, and because I was pregnant I didn't go to work. I was taking care of myself," Umm Rashid tells us. "When Abu Saif first approached me I didn't accept. I waited for two months but then I thought what would I do as a woman [in ISIS]. I had guarantees and protections with a man, so I got married. A sheikh came for the marriage ceremony. In front of the sheikh and two witnesses we got married.
"Abu Saif was not an emir. He was a deputy emir and an investigator. He used to work for the court as an investigator in Raqqa. He didn't have a wife in Tunisia. Alhamdulillah, when he came to Syria he got married several times but he didn't like those wives so he divorced them. But he loved me and I loved him."
Abu Saif's behavior echoes many stories we heard from ISIS defectors, particularly about Tunisian ISIS members. Coming from a country with high unemployment where they couldn't marry unless they had prospects, according to the defectors we spoke to, the Tunisian ISIS members were known to be sex starved. They stalked the local women, even sometimes accused their fathers or husbands of being with the Free Syrian Army, to cause them to give up their daughters, or the husbands to be executed to free the women for remarriage. Or, they married and divorced local women in a matter of days—just to use them for sex. That is the kind of man Abu Saif appears to have been.
"When he learned that I was pregnant, Abu Saif brought a maid to the home and he started to behave very well to me."
"Was Abu Saif's maid a slave?" we ask, wondering if we will also learn how captives are treated inside the homes of ISIS cadres.
"The maid was not a slave," Umm Rashid tells us. "He hired her with money."
We had already heard from Ibn Ahmed who was the guard of a facility housing 475 ISIS sex slaves who were used by foreign fighters who basically engaged in mass institutionalized rape.
"Yazidi women were treated nicely," Umm Rashid insists. "We were staying at the same places. They were getting married to the emirs. There were not any problems with them." Her denial of the barbarity of ISIS is amazing, but perhaps to survive them she needs to keep all cruelties borne by her, and even those she carried out, locked away in her mind.
"I stayed there for eight months while I was pregnant. Abu Saif provided me everything I wanted and made sure I was comfortable. But, as soon as I finished the seventh month of my pregnancy, the Coalition forces attacked the court in Raqqa and he got killed in that attack."
"What do they want from us?" Umm Rashid wails, her bottled up grief and anger suddenly unleashed. "Why are they attacking us? They cannot attack anywhere they want. What's wrong with you?" Umm Rashid screams, as she gets hysterical recalling the culmination of a series of sudden traumatic bereavements.
When we try to calm her by explaining that the Coalition is trying to free the Syrian people from the Assad regime, and the armed terrorist groups that have overtaken them—including ISIS—she continues to rant.
"They are all liars!" she shouts at us. "They" are the U.S. led Coalition and other enemies of ISIS. "They are killing Syrian people. They killed thousands of children. They are not fighting Bashar al Assad. What they did is to kill all local Syrians and children. You haven't seen the bodies and the corpses of boys, girls, children—babies at their mother's breasts! The circumstances of what I have seen is so terrible," she screams, her voice filled with rage.
Hoping to calm her and keep her talking with us, we turn the conversation to her circumstances after her third husband's death. Was she expected to marry once again?
"Several other civilians at the court also got killed. They [ISIS leaders] told me. 'You are going to stay with us at the hisbah, then after you have the child we are going to get you remarried again.' We had a discussion about that. Umm al Khattab got married nine times and every time her husband got killed. She told me, 'You are going to get married again.'"
We ask Umm Rashid to tell us about the marriage system in ISIS, if local women are forced into marriages. It's a common myth in the West that Western women who join ISIS end up as sex slaves but it's not the truth. Western women are expected to marry and ISIS even has a marriage bureau to ensure that happens. It's local women who are abused through short marriages designed as means of gaining sex for a short time, and captive women—wives of Shia and Sunni enemies of ISIS, Yazidis and others captured by ISIS, are forced into situations of multiple rapes or sexual slavery.
"In the hisbah we went to homes, to visit people, to see if they had marriage-age daughters. If there were girls, we would give money to the father and mother and arrange their marriages with the emirs or ISIS members," Umm Rashid explains. "We would force their families to give up their daughters to marriage. Umm al Khattab was known as the arranger of marriages."
This is the first time we hear of actual force being used for local women to marry ISIS cadres. Everyone else has spoken of choiceless choices—fathers and husbands being arrested or accused of being in the Free Syrian Army, or girls seeing their families starving and knowing by marriage they can earn ISIS ration cards to feed them.
"My sister was married at the time," Umm Rashid recounts, "an emir married her. That emir is nice and she likes him." This helped when Umm Rashid decided to leave ISIS-controlled territory.
"My sister is in Iraq now. I told Umm al Khattab, 'I am going to go see my sister. I will stay there for a week, I have not seen her for awhile.' I was given permission. I am from al Khansaa," she reminds us. Given privileged status in ISIS she would be trusted to travel and return. "I lied to go to the Syrian border, to save myself from Umm al Khattab forcing me to marry again. The reason I escaped is I didn't want to get remarried in Raqqa, and I wanted to save my baby."
Umm Rashid was on the verge of giving birth. "The borders were difficult at the time so the Syrian and Turkish smugglers charged us a lot," Umm Rashid recalls. "I was so scared I would deliver while passing the border because I didn't know the exact date when the baby was coming. I stayed at the smuggler's home waiting to pass the border."
"There was another woman with me who was also trying to pass. I met that woman at the border. We paid $3000 to the smuggler. We passed at two in the morning. It was so cold. I got chilled. From the border we came to Akçakale. I helped the other woman to pass. I paid for her passage as well," Umm Rashid says. One sees a glimmer of the girl who wanted to be a doctor—to help others.
From the statistics ICSVE has been able to compile, we find that women escape ISIS far less often than men, at what we estimate to be a ratio of one to four—although the numbers are incomplete.
It's unlikely that women who have joined ISIS want to stay inside more than men do, or become less disillusioned with the corrupt, brutal and un-Islamic nature of the group. The difference in defection and return rates is far more likely because they don't have the financial means to pay smugglers, are restricted in their movements inside ISIS territory, and are forbidden to speak with men they don't know. They risk rape and murder by smugglers if they manage to hire one, and they know that if they are caught they will be returned to Raqqa and forced to remarry if they are lucky, killed if they are unlucky.
"The smuggler would not touch me because my relatives would learn and kill him," Umm Rashid says. "One smuggler did this in Syria. The Syrians in Turkey went to Syria and brought him out to Turkey and beat him very badly," she explains. "So, we were safe from him."
"But if you liked ISIS why did you leave?" Murat asks, pushing back a bit.
"Because the Coalition forces kept bombarding us. I felt I have to save my child's life," Umm Rashid tells us, although only moments before, she also said she didn't want to be forced into yet another marriage by the misogynist ISIS.
"For the last nine months I am in Turkey," Umm Rashid says. "I gave birth to my baby here. A Syrian midwife helped me to birth my baby at home. I stayed with my relative. I wanted to work because I didn't have any money, but I couldn't because I just delivered the baby. I stay with my uncle and live [with the baby] in a small room."
"Do you want to get married again? What is your future?" we ask, curious to know if she will pursue her dream of becoming a doctor somehow here in Turkey.
"I want to go back. When my son is three or four years old, if ISIS still exists, I will go back and fight with them," she says.
"Islamic State is a really good group. I have to help them. If they allow me to keep my son, I would remarry," she says.
"What pulls you back to ISIS, despite all the dangers?" we ask incredulously.
"They are not as bad as the people tell," says Umm Rashid. "The Islamic State is good," she insists.
"Women are covered over there," she says, stating what is for her a positive good. "I want my child to be an ISIS fighter. My son must go the way of his father, follow his path," she says referring to the child she is cradling in her arms. "I wish I was a martyr as well!" she adds, her eyes glimmering with the glory she imagines.
"What do you think of the beheadings?" we ask, trying to shake some sense back into her—to remind her how vicious this group really is.
"They only behead people who deserve it," Umm Rashid says firmly.
"What does anyone do to deserve beheading?" we ask, finding it hard to listen to her stubborn defense of ISIS savagery.
"For example we chop off the thieves' hands," Umm Rashid explains, her voice again sounding like the cruel hisbah member she is. "There are different crimes that you could do to deserve beheading. If you kill someone without a reason, we kill you. For example, a man went into the home of a woman and stole her jewelry and killed her. He, of course, was beheaded—because he killed that woman."
"But what about those who flee Daesh?" we ask, using the name ISIS hates.
"Why don't they call us Islamic State?" Umm Rashid rants in response. "They call us Daesh! We are the Islamic State, not Daesh!" she rages, anger dripping from each word. "They lie about us and create negative propaganda. For example, we killed a Jordanian pilot. Why is he bombing civilians? Of course we killed him!"
In fact, he was beaten until he "confessed" on camera, then marched theatrically in front of masked ISIS fighters, and finally put in a cage where he was burned alive.
"Those Coalition forces are not killing our soldiers. But they are attacking the civilians. Everyone sees that," says Umm Rashid. "There are big screens all around Raqqa—the killing of that Jordanian pilot was broadcast all over Raqqa. I saw it that way," she says, explaining ISIS's use of flat-screen televisions put up by its huge propaganda arm. Abu Firas, a media emir from Southern Baghdad, told ICSVE that ISIS films everything it does for consumption inside of ISIS, just as Umm Rashid describes, as well as for audiences outside of ISIS—to horrify us with their acts of terror.
"You want to become a martyr, but what about the future of ISIS?" we ask.
"Inshallah [God willing], ISIS will become the real state of the region and I will become a martyr for them," Umm Rashid declares. "What you hear here is all lies. You think they won't last, but if you go to Raqqa you see everyone is living peacefully there." (This was before the Coalition-backed offensive that began over the summer.)
"How can you become a martyr when you have a young son to raise?" we ask.
"I can die when he's 10," she answers. Indeed, an ISIS emir told us that boys that age were already considered men and could be sent in bomb-rigged vehicles or with suicide belts to explode themselves at checkpoints and racing into enemy lines.
"What about child suicide bombers?" we ask, given she has said she wants her son to follow in the "martyrdom" steps of his father.
"They are martyrs," she answers without any trace of doubt in her mind. "Martyrdom is the most important rank you can reach," she declares, echoing the ISIS teachings.
"Do you know about ISIS's practice of taking organs from their captives and enemies?" we ask, probing for whatever else she can tell us from firsthand knowledge and her experiences inside the group.
"When they kill them, they can take organs, no problem," she answers. This from the young girl who would have become a doctor.
We know she's unlikely to denounce the group as many other defectors have, but we ask our standard question at the end, "Do you have any advice for Syrians and Iraqis, or even foreigners, thinking to come and join ISIS?"
Usually at this point our interviewees strongly denounce the group. Not Umm Rashid.
"I advise them to come and join ISIS," she answers. "Go, die in the path of Allah. When you die for the religion, you save yourself. I strongly advise it."
"When you go back, would you like to take others with you, back to Syria?" we ask, wondering if she is recruiting for the group during her time in Turkey. We have heard from defectors living in Turkish refugee camps that young boys, in particular, are persuaded by ISIS recruiters operating in the camps that they should go back and die as martyrs in ISIS suicide bombings.
"Of course, if someone wants to go I will take them," she answers.
We end our interview as Abu Said prepares to help Umm Rashid and her baby get transport back to their temporary shelter in Turkey.
Were there glimmers of Umm Rashid's humanity and generosity? Yes, when she made an ISIS salary working in the hisbah and gave much of it away, and when she paid a smuggler to help a stranger get into Turkey along with her.
Yet, when we interviewed Umm Rashid, she remained totally indoctrinated and loyal to a lethal organization—advising others to join and die in its behalf, and not only wanting to become a martyr for ISIS, but to have her baby son do the same.
Umm Rashid survived, but in the process, ISIS turned a young girl with a dream into a monster.
Reference for this Article: Speckhard, Anne & Yayla, Ahmet S. (September 1, 2017) She Doesn't Regret Torturing Women for ISIS The Daily Beast http://www.thedailybeast.com/she-doesnt-regret-torturing-women-for-isis
The Autopsy of Jihadism in the United States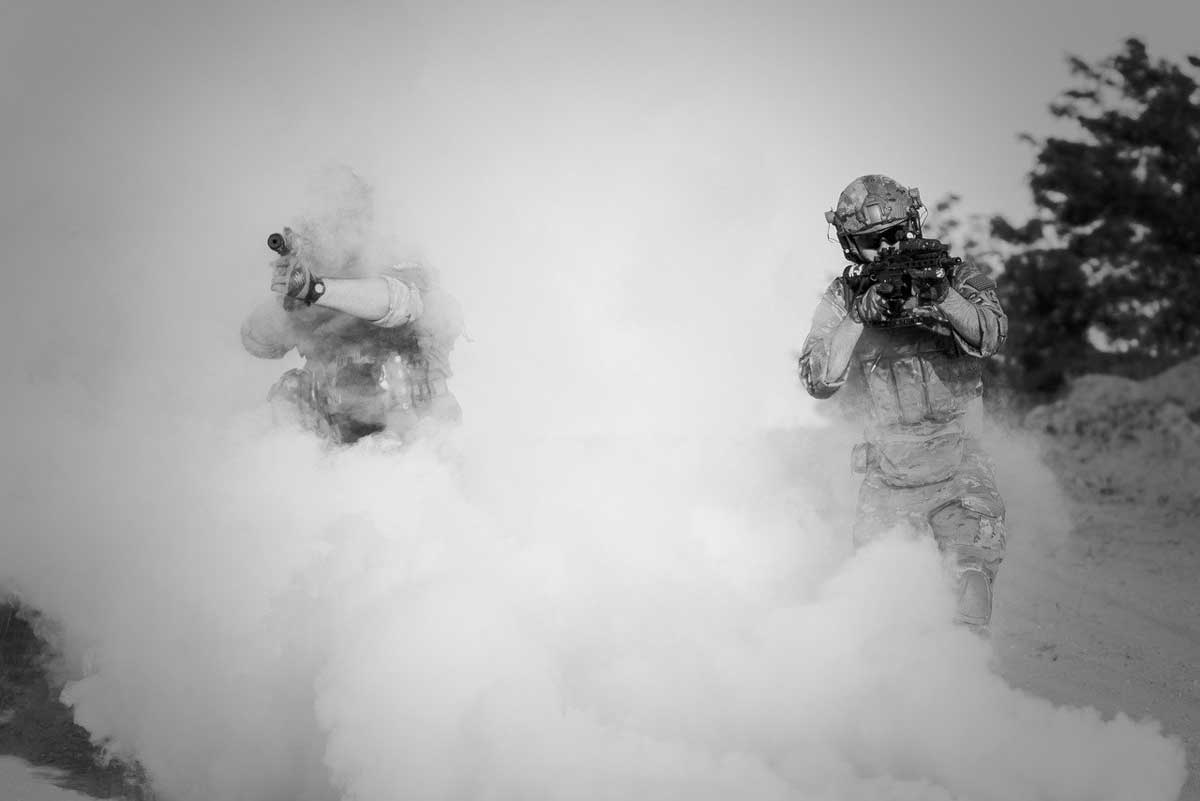 The American counter-terrorism establishment is shocked to know that its current terrorist threat, contrary to conventional wisdom, is not foreign but "a large majority of jihadist terrorists in the United States have been American citizens or legal residents".
A terror threat assessment by NewAmerica, a think tank comprehensive, up-to-date source of online information about terrorist activity in the United States and by Americans overseas since 9/11, 20 years after 9/11 reported: "…while a range of citizenship statuses are represented, every jihadist who conducted a lethal attack inside the United States since 9/11 was a citizen or legal resident except one who was in the United States as part of the U.S.-Saudi military training partnership".
The ultimate irony is NewAmerica quoting a terrorist to underline the seriousness of the threat: "Yet today, as Anwar al-Awlaki, the American born cleric who became a leader in Al Qaeda in the Arabian Peninsula, put it in a 2010 post, 'Jihad is becoming as American as apple pie'."
Since 9/11 and today, the United States faced just "one case of a jihadist foreign terrorist organization directing a deadly attack inside the United States since 9/11, or of a deadly jihadist attacker receiving training or support from groups abroad". The report recalls: "That case is the attack at the Naval Air Station Pensacola on December 6, 2019, when Mohammed Al-Shamrani shot and killed three people. Al Qaeda in the Arabian Peninsula claimed the attack and according to the FBI, evidence from Al-Shamrani's phone he was in contact with an AQAP (Al Qaeda in the Arab Peninsula) militant and AQAP prior to his entry to the United States…"
In the last two decades, "jihadists" have killed 107 people inside the United States. Compare this with deaths occurring due to major crimes: 114 people were killed by far-right terrorism (consisting of anti-government, militia, white supremacist, and anti-abortion violence), 12 and nine people, respectively, killed in attacks "inspired by black separatist/nationalist ideology and ideological misogyny". Attacks by people with Far-Left views have killed one person. It just goes to show that terrorism inside the United States is no longer the handiwork of foreign or "jihadi" ideologies, but is "homegrown", the report points out.
The report points out a poor understanding of the terror threat and its roots by the Trump administration. A week into his presidency, Donald Trump issued an executive order banning entry of citizens of seven Muslim countries into the United States. The countries were: Iran, Iraq, Syria, Sudan, Libya, Yemen, and Somalia. Th order cited "national security" as the reason, but gave no real justification.
Trump's aides tried to find some justification for the order claiming that in the administration's assessment the United States was and will be the prime target of terrorist organisations from these countries. The same report clarifies how wrong this assessment was: "None of the deadly attackers since 9/11 emigrated or came from a family that emigrated from one of these countries nor were any of the 9/11 attackers from the listed countries. Nine of the lethal attackers were born American citizens. One of the attackers was in the United States on a non-immigrant visa as part of the U.S.-Saudi military training partnership."
President Trump had to swallow his pride and gradually revoke his order. In early March of 2017, he revised the order excluding Iraq from the ban list. That September, he dropped Sudan too, but added North Korea, Venezuela and Chad.
In the last two decades since 9/11, there have been 16 "lethal jihadist terrorists in the United States". Of them, "three are African-Americans, three are from families that hailed originally from Pakistan, one was born in Virginia to Palestinian immigrant parents, one was born in Kuwait to Palestinian-Jordanian parents, one was born in New York to a family from Afghanistan, two are white converts – one born in Texas, another in Florida, two came from Russia as youth, one emigrated from Egypt and conducted his attack a decade after coming to the United States, one emigrated from Uzbekistan and one was a Saudi Air Force officer in the United States for military training". Nobody from the banned countries, nobody foreign citizens; all were American citizens.
What is more embarrassing for the Trump administration is the report saying: "When the data is extended to include individuals who conducted attacks inside the United States that were foiled or otherwise failed to kill anyone, there are only four cases that the travel ban could have applied to. However, in at least two of those cases, the individual entered the United States as a child. In a third case the individual had a history of mental illness and assault not related to jihadist terrorism. In a fifth, non-lethal attack Adam al-Sahli, who conducted a shooting at a military base in Corpus Christi on May 21, 2020, was born in Syria but was a citizen because his father was an American citizen and thus would not have been subject to the travel ban."
The NewAmerica assessment, in contrast to the executive order, finds concrete evidence to suggest that the terror threat is "homegrown". It gives the example of Mohammed Reza Taheri-Azar, "a naturalised citizen from Iran", who on March 3, 2006 drove a car into a group of students at the University of North Carolina, injuring nine people. "Taheri-Azar, though born in Iran, came to the United States at the age of two" and "his radicalization was homegrown inside the United States". On September 17, 2016 Dahir Adan, a naturalized citizen from Somalia, injured 10 people while wielding a knife at a mall in Minnesota. He too had come to the United States as a young child.
There are more such instances: "On November 28, 2016 Abdul Razak Ali Artan, an 18-year-old legal permanent resident who came to the United States as a refugee from Somalia in 2014 — having left Somalia for Pakistan in 2007 — injured eleven people when he rammed a car into his fellow students on the campus of Ohio State University…However, it is not clear that the attack provides support for Trump's travel ban.
In Artan's case, he left Somalia as a pre-teen, and "if he was radicalized abroad, it most likely occurred while in Pakistan", which is not included on the travel ban. The report says the chances of him being radicalised inside the United States are more. This is based on the fact that "in a Facebook posting prior to his attack, he cited Anwar al-Awlaki, the Yemeni-American cleric born in the United States, whose work — which draws largely upon American culture and history — has helped radicalize a wide range of extremists in the United States including those born in the United States".
There are several other pointers to the "homegrown" theory. For one, a "large proportion of jihadists in the United States since 9/11 have been converts". There are "jihadists" who are non-Muslims. These facts "challenge visions of counterterrorism policy that rely on immigration restrictions or focus almost entirely on second generation immigrant populations", the report says, debunking the Trump executive order.
The NewAmerica report debunks the assumption that only "hot headed" people are attracted to jihadist extremism. It finds that "participation in jihadist terrorism has appealed to individuals ranging from young teenagers to those in their advanced years (and) many of those involved have been married and even had kids – far from the stereotype of the lone, angry youngster".
Women have broken the glass ceiling of jihadist terrorism as "more women have been accused of jihadist terrorism crimes in recent years" inside the United States.
The expansion of the social media world has played a singular role in radicalising American youth. "Many extremists today either maintain public social media profiles displaying jihadist rhetoric or imagery or have communicated online using encrypted messaging apps. The percentage of cases involving such online activity has increased over time." Al Qaeda terrorists became key figures in this proliferation. They "fine-tuned the message and the distribution apparatus" and "put out extremist propaganda via websites and YouTube videos".
America's jihadists were never an immigration problem, the biggest jihadist terror threat U.S faces today is "homegrown".
March Towards Mosul: Beckoning the End of ISIS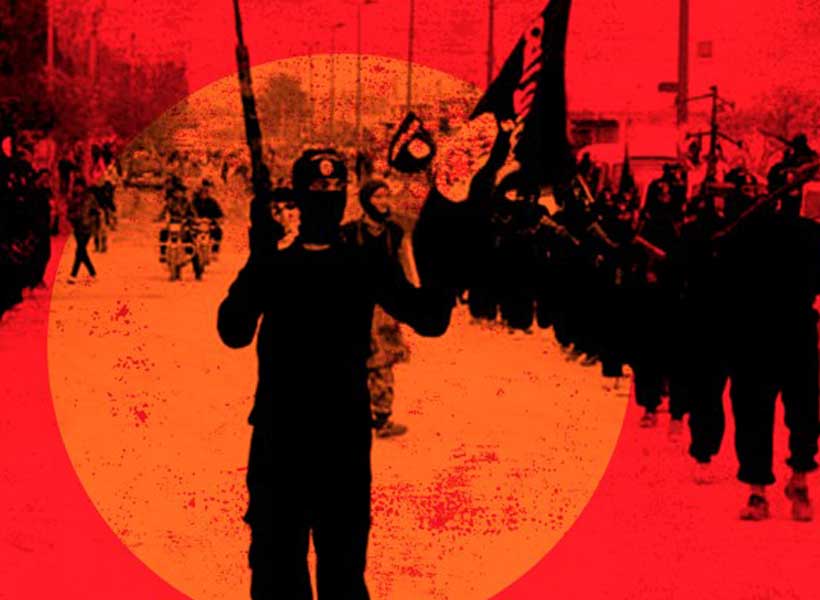 The tenor of ISIS is laced with terror and brutality ever since the militia began rattling Iraq in 2013. While the Civil War already wreaked havoc in the desolate country long before, the advancement of ISIS resonated the country beyond repair. The spread of ISIS quickly transitioned into an endemic as a succession to government failure and withdrawal of the United States military from Iraq in 2011. The group quickly took hold of the key cities of Raqqa, Tikrit, and Ramadi: inching closer to the capital city of Baghdad. However, the strategic win came in 2014 when ISIS struck victory and subsequently toppled the city of Mosul: the core cultural and economic haven of Iraq, only second to Baghdad. The fall of Mosul not only alarmed the Iraqi regime regarding the surging threat of ISIS but also pushed the US to advance airstrikes to displace the gripping offensive in northern Iraq.
While ISIS flourished on the sectarian divide rooted in the Iraqi society post the execution of Saddam Hussein, the US invasion and subsequent withdrawal was cited as the main reason for the passage of ISIS into Iraq. The 2003 invasion left the Iraqi society weakened and desperate for constant US regulation. While the Shia-Sunni divide broadened gradually over the decade, the Arab spring added oil to fire as animosity against the shite-regime expanded in the region. Syria served as the death grip of chaos as rebellious militants surged to dethrone the adamant Bashar al-Assad. With loose Syrian borders, compromised governments on either side of the border, and immediate exit of the US military, ISIS got a convenient passage of expansion from Syria to Iraq.
Amidst the sinister possibilities of the springing rebels in the Middle-East, ISIS declared the split from Al-Qaeda in January 2014. However, what some touted as the fragmentation of the Afghani militant group was only to surf into dangerous territory. A nightmarish humanitarian crisis followed suit as ISIS ransacked city after city while Iraq dwindled and perished piece after piece to the swelling violence of the militants. The US airstrikes targeting the militants did little to deter the group as it verged towards the city of Erbil, spewing chaos as they gripped the northern periphery of Iraq.
The fall of Ramadi, however, quickly incited the retaliation of the regional Kurdish forces. The regional forces were notoriously accused of fighting the government in the civil war and were the main targets of the US forces before their withdrawal in 2011. With the combined effort of the Iraqi army, the Kurdish Democratic Forces (KDF), and the sporadic US airstrikes, ISIS was pushed to a defensive stance as key cities of Falluja, Ramadi, and Tikrit were snatched back from the tight hold of the militant group. The city of Mosul, however, has been much of an unprecedented challenge to rope back as ISIS has cliched onto their 'Caliphate Capital' as a power statement to prove their subdued yet eminent presence in Iraq.
ISIS holds onto as many as 2.5 million people in the city of Mosul ever since the reign of brutality sprawled over the city in June 2014. Public beheading, lynching, and incineration are the common tactics inflicted by the group that has led to a mass exodus of millions of victims from the city over the course of the decade. With Mosul's strategic proximity to Syria and Turkey, ISIS has commanded the region ever since the ISIS leader, Abu Bakr al Baghdadi, declared the city as their 'Cultural Capital'. The reality, however, is not as simply put as the context of historic or cultural significance of the city. Mosul is the prime location of some of Iraq's most lucrative oil fields and thus a notorious means of revenue to the group. Confirmed reports suggest illegal oil dealings between ISIS and both regional and international smugglers. The heavy compensation has granted ISIS enough means to acquire advanced artillery to continue its combat against the coalition forces of the country.
The command of combat against ISIS in 2016 were to mark the end of ISIS as the group perished its conquests. Despite that, the Iraqi coalition amounting to 94000 members all but failed to oust the group estimated to be only about 5000 to 7000 in number. The coalition faced a decimating response of round-the-clock attacks ranging from suicide bombings and car bombs to heavy firing while the forces breached the 200 km radius leading to Mosul. The coalition managed to free the Erbil-Mosul road which was a strategic mark to sever any connection of ISIS from the rest of Iraq. While the coalition cornered ISIS only to Mosul and its outskirts, the urban center of Mosul resisted the breach attempt even with the heavy backing of a coalition with up to 90 fighter planes. The labyrinth of villages in the Mosul metropolis deterred the coalition to advance further and to this day, Mosul remains the last remaining straw in the violent streak of ISIS in Iraq.
The fall of Mosul could end the blood-ridden hold of ISIS in Iraq since it has all but fallen in shambles throughout the Middle-East. However, the victory over Mosul is only the beginning of the end of ISIS; the key lies in the execution of the strategy. The fall of ISIS may crush the backbone of extremism yet the Shia-Sunni divide still exists as it did long before ISIS raised its head in 2014. The same divide could fester again after the common enemy is eliminated from the picture. Moreover, the fall of Mosul could disperse ISIS over Europe in the form of ethnic-diaspora recruited by the militant group over the years. This could well spread the militants over Europe and Africa: reigniting the offshoots in failed states like Libya, Syria, and Nigeria. Without a doubt, the fall of Mosul could bring liberation and economic flourish to Iraq. However, precise execution and reform of the war-torn country is the answer for a sustained and progressive reality in Iraq.
Every Pakistani is a soldier of Operation Radd-ul-Fasaad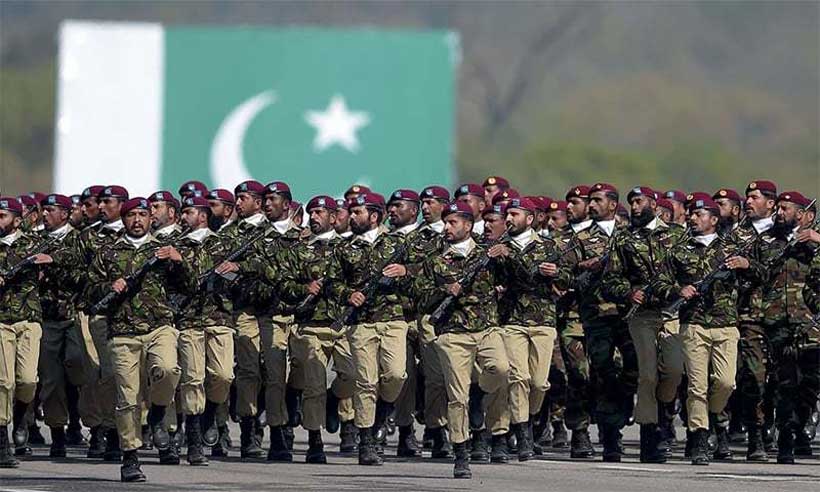 Citizens have the right to participate in politics and to be aware of the political situation. However, in our country, it is becoming common to make unwarranted comments and speculations on non-political, national issues. All institutions in the country have their own mechanisms and among them, the Pakistan Army is the most committed to its rules and regulations. However, the attitude adopted by some people towards the security agencies of the country and the nation in the recent past does not fall under the category of patriotism in any way. This is the same institution whose soldiers and officers have not only extinguished the flames of the beloved homeland with their blood but also restored peace by eradicating terrorism from the country. DG ISPR Major General Babar Iftikhar briefing on the completion of four years of Operation Radd-ul-Fasaad said that the forces with the help of the people have defeated terrorism and eliminated major terrorist networks. Operation Radd-ul-Fasaad covers the entire country and every Pakistani is a soldier of this operation.
There is no denying the fact that Pakistan has suffered the consequences of being a frontline ally in the US war, launched in Afghanistan in the name of eradicating terrorism, in the form of the worst terrorism on its soil. The Pakistan Army launched Operation Rah-e-Rastin 2008 to eradicate the scourge of terrorism, which entered the phase of Operation Rah-e-Nijat. These operations took place mostly in North, South Waziristan and Northern areas, followed by Operation Zarb-e-Azb and Operation Radd-ul-Fasaad were launched, the domain of which was extended to the whole country and combing operation and Operation Khyber-4 were also launched under it. Our security forces made great sacrifices in these operations for the protection of civilians and a peaceful Pakistan and remained committed to continuing the operation till the last terrorist is killed. It is the result of the unparalleled sacrifices and determination of the security forces that the terrorists have been completely wiped out from the land of Pakistan. Although some miscreants fled across the border during the counter-terrorism operation which is a constant threat to Pakistan butto secure the borders, Pakistan is erecting fences not only on the border of Afghanistan but also on the border of Iran so that the movement of terrorists can be stopped.
After four years of Operation Radd-ul-Fasaad, the country is peaceful, playgrounds are inhabited, foreign teams are coming to the country for sports, Pakistan's war on terror is being praised around the world, world leaders and Institutions are also acknowledging the peace efforts of our security forces. According to UN Secretary-General Antonio Guterres, Pakistan's journey towards peace is excellent while British General Sir Nicholas Carter is calling the clearing of South Waziristan from terrorists a great achievement of the Pakistan Army. Pakistan army has not only accepted the challenge of terrorists and their sponsors and facilitators but has also left no stone unturned in measuring their necks. DG ISPR has rightly termed it as a journey from terrorism to tourism. However, all this has been made possible by the sacrifices made in Radd-ul-Fasaad.
There is no doubt that the Pakistan Army has not only successfully met every trial yetis working day and night to protect the country's internal and external borders but the question is, are we doing our job? Even now, some political and non-political people are hurling insults against the institutions in public meetings and also on social media; those who slander the country's sensitive institutions should be ashamed. It is the duty of every patriotic Pakistani along with the spokesperson of the institution to respond to them with arguments and facts and also to take a hard line to discourage them. The rioters who speak out against these institutions and sitting on social media are even more dangerous than ISIS. If every Pakistani is a soldier of the Radd-ul-Fasaad operation then we all have to work for our country. The anti-national agenda must be thwarted together but we must not forget the heroes who made Operation Radd-ul-Fasaad a success by shedding their blood and the people are beginning to breathe a sigh of relief in an atmosphere of peace.