Making a Monster: How I Became a Bride of ISIS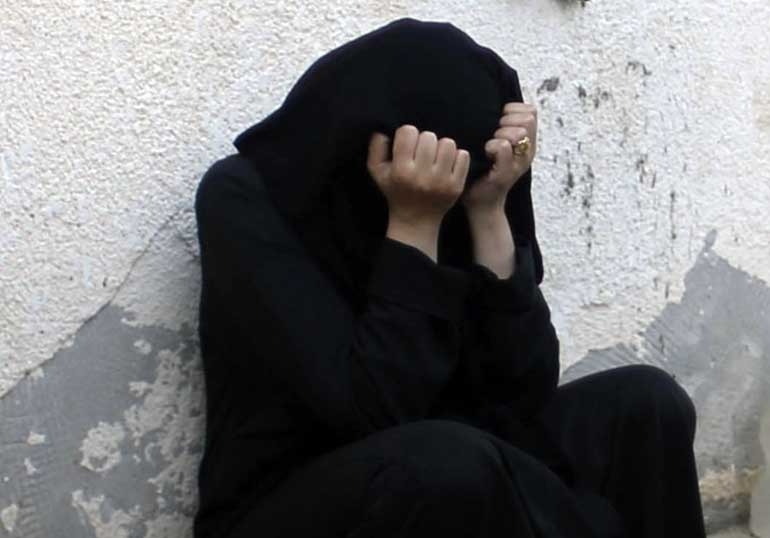 Authors: Anne Speckhard, Ph.D. & Ahmet S. Yayla, Ph.D.
A teenage girl from rural Syria dreamed of becoming a doctor, but the war and the so-called Islamic State made her something very different, and very frightening.
"I'm from Raqqa," says Umm Rashid as her months-old baby cries in her arms. She bumps him up and down trying to get him to settle. "I was born in 1995. I'm 21 years old, from a family of four. I have a younger sister," she says. "My father was crippled, so my mother worked to feed the family. We are farmers. Also, my mother cleaned the schools."
At the International Center for the Study of Violent Extremism (ICSVE) we have interviewed dozens of ISIS defectors, most of whom tell stories of disillusionment and desperation, escape, and rejection of everything they saw in the so-called Islamic State. And that was what we expected as this interview began. Two of our colleagues, Abu Said and Murat, were in the room with Umm Rashid in a Turkish town near the Syrian border while we were in the United States watching and asking questions over a video link.
"My father fell down from a construction site and was crippled," says the young woman, who is covered in a black abaya. "I never saw him walking. When I was little, I would stay with my father at home. My mother would be out working all the time. I never saw her a lot. But my mother loved us really a lot."
Then in late 2011 and early 2012, the Syrian civil war began, and soon spread to Raqqa in the east of the country. "My mother was scared and told me, 'Oh my daughter, I need to get you married!'"
When the Assad regime's security forces pulled out of Raqqa, Ahrār ash-Shām took over "and things went crazy," Umm Rashid remembers, referring to one of the jihadi militias that rose up to fight Syrian dictator Bashar al-Assad. "We heard that the rebel militias were taking girls and forcing them to get married to their soldiers."
But as a teenager, Umm Rashid had a dream. She wanted to be a doctor. Before the eruption of war her parents had been behind it, despite their conservative Syrian background. But with the uprising she wasn't safe as a single girl anymore.
She is composed, articulate, thinking about what she says as she explains her situation.
"When the regime left because of the rebellion, the ninth-grade exams were canceled. I had to go to Hama for the exams." A distance of hundreds of miles. "I passed the ninth-grade exam," Umm Rashid tells us proudly. "But my mother looked at the situation and it was so bad… She told me anyone who wants to get married to you: I have to consider that."
The family was very poor. Umm Rashid's mother was making about $100 a month as a cleaning woman in schools, and some of that money was going toward medication for her father. As little girls on their way to classes their friends could buy snacks like doner kebabs, while Umm Rashid and her sister had to make do with bread and tomato paste from home. Now as young women they were facing hunger.
"I got married to our neighbor's son," Umm Rashid continues, her voice flat and devoid of emotion. "My husband's mother talked to my mother and they arranged it." But despite liking Yusuf, the neighbor's son, he was not the eldest and things did not go well for young Umm Rashid. "My husband had four siblings, three sisters and one brother. I was so young. I didn't know anything. My husband was the middle child so he didn't have a say about what was going on at home. Their father was deceased. My husband's sisters started to behave very badly toward me. My mother-in-law beat me.
"I was thinking about my options," Umm Rashid explains. "'You have to be patient,' my mother told me. 'If you come to us, you are going to suffer from hunger. At least over there you have something to eat.' So, I stayed there with my husband for six months. [Then] one day my husband fled. I don't know why he fled. I know that his family was not behaving well toward him. Even his older brothers were beating him up as well. Soon we found out that Yusuf was in Tell Abyat and he was working in Tell Abyat. I continued with my husband's family. Soon I learned that Yusuf had joined Jabhat al Nusra."
At the time, al Nusra was becoming the umbrella organization for ragtag groups of villagers who had taken up arms against the regime. Jihadi ideologues from Jordan and elsewhere had flooded into Syria, preaching the concepts of "martyrdom" and militant jihad as they organized and affiliated al Nusra to al Qaeda.
"First I was thinking, alhamdulillah [thank God], Yusuf found a job and was working. I didn't know what Jabhat al Nusra was and I was happy that he had a job… When he came back he had money. He bought gold for me. He had a car. He was distributing money to all his family. He stayed one week with me and then he left."
But the militias in Raqqa "got mixed again, and the groups started to fight each other."
By late 2013, a schism among the leaders of al Qaeda in Syria had led to ferocious fights between al Nusra and the rising power in the region, the so-called Islamic State, as it moved to take control of Raqqa and the surrounding region.
"I heard that the 'brothers' came. The 'brothers' were the Islamic State. Meanwhile the groups were fighting each other and I had not heard from my husband. One day I learned that he was wounded and soon after that he died. He became a 'martyr.'
"After he died, my mother-in-law took everything from me, even my clothes, and told me to go to my mother's home. She told me, 'Because of you, my son died. You brought bad luck to us.' My mother-in-law loved money."
"You didn't have a child with him?" we asked Umm Rashid.
"No, I was not with him that much because there were so many people inside the house," Umm Rashid answered. "I went back to my mother's house. I waited my iddah," she explains, referring to the mandatory three months waiting period for widows to determine if they are pregnant or not and, if not, available for a new husband.
Reflecting back on her marriage to Yusuf, she explains, "We weren't happily married. There was always conflict in the house. My mother-in-law didn't allow me to sleep with my husband, so I didn't experience a real marriage. There were three rooms in the house, but four other siblings, so we were not given a room."
For Umm Rashid after the death of her husband, the tragedies were just beginning.
"During the fight in Raqqa, a mortar came down on our home. My mother and father died, my sister was wounded." This was 2014. Umm Rashid was just 18, all her dreams destroyed by war.
"My sister was wounded in her hand, so her arm was amputated. We were alone at home. Our neighbor, a woman, was trying to help us. For example when there was aid from different groups they would drop a box in front of our door. If that woman had something to feed us she would give us meals. We were suffering and had nothing. That woman was from al Khansaa, from ISIS."
Al Khansaa was formed in 2014 in Raqqa as the female arm of the ISIS morality police, or hisbah, to placate the locals who were getting riled up about men arresting or punishing their women for dress code and other morality infringements. To calm them, women were enrolled as morality police as well.
"One day," Umm Rashid continues, speaking of her neighbor in the hisbah, "she came and said, 'Why don't you get married to an emir from ISIS? I can arrange that.' Her name was Umm al-Khattab.
"Of course, I was out of my iddah for two months. Our entire house was demolished except for one room. We were living in that room. Umm al-Khattab got me married to a Saudi emir. His name was Abdullah al-Jazwari.
"He was a really nice man, he was like a gentleman and he behaved so nicely to me. He also accepted my sister to live with us. So my sister came also. We lived together like this. I was happy with him. He was behaving toward me really well. He was an emir.
"After two months, he asked me why don't you join al Khansaa? He was 40 years old. I didn't know much about him. We never talked about ourselves much. I knew he was my husband, but that was it. He used to come home for his meals. I cleaned his clothes and I treated him really well because he was behaving toward me really nicely, but I didn't know much about him."
As her husband and the woman who had helped her encouraged her to join al Khansaa, another thought weighed on her. She believed that the mortar round that killed her parents and cost her sister her arm was the work of the U.S.-led coalition. Although many civilians have been killed by its airstrikes and subsequent offensives, it seems unlikely given the timing of her parent's death in early 2014 that the coalition was responsible. It had not taken shape until that summer. But hatred for the coalition became a deep conviction for Umm Rashid. She would serve with the enemy of those she believed had killed her family. "I accepted to become a member of al Khansaa," she says.
"Because my husband was an emir, I was not sent to the training camp," Umm Rashid explains.
While the group regularly publishes pictures of women holding weapons in supposed training exercises but not as combatants. Of the 63 ISIS cadres—prisoners, returnees, and defectors—ICSVE have thus far interviewed, many tell us that men go for Sharia training, but the women are instructed individually at home, by their husbands. Western soldiers mock the awkward way the ISIS women are photographed or filmed holding their rifles in ISIS propaganda.
"There were a lot of 14- and 15-year-old girls in al Khansaa," Umm Rashid tells us. "When I first registered, Umm al Khattab helped me a lot. They gave me a weapon. I joined her brigade. Umm al Khattab was the emir of that brigade," Umm Rashid explains.
As we've heard in our many other interviews, the women who join the hisbah are armed with a Kalashnikov and have broad powers over the civilian population—able to fine, punish, and arrest them for any type of morality offenses. They have an exalted status over civilians and answer to practically no one.
"Umm al Khattab was not the emir of all of al Khansaa, but of this brigade. I knew her for a long time because she was our neighbor. From the start, I knew how to work in the brigade because Umm al-Khattab was talking to me all the time.
"Umm al Khattab would come and pick me up in a van, our brigade worked in that van with six or seven other women. We were in charge of the market place. Because I was so poor in the past, I was trying to be generous to other poor people. Abu Abdullah [her husband] was so generous with me. He would give me a lot of money. I was not used to having money. I would save it and give some to my sister and also gave money to the poor people. I was happy he was giving it so generously.
"Our job was to check the market on our regulations. For example we would check abayas if they are too tight or too transparent."
Fascinated to be hearing not just about, but from an actual member of the ISIS hisbah, we ask Umm Rashid to explain to us how women are punished. We know the men have their shirts removed and are flogged in public, "But what about the women?" we ask, wondering how ISIS handles this delicate matter. "Are they undressed as well, and if so where?"
Umm Rashid is perfectly matter of fact: "For example if there is a woman with a colored abaya, we would arrest the husband and wife and take them to the hisbah jail. They would take the woman to the female's hisbah and the man to the male's hisbah.
"We would take off the clothes of the woman until she is in her underwear. Then we would beat her with a lash. Then there are special women in the hisbah for biting," says Umm Rashid. We have heard about this practice of biting women but have never had a firsthand account.
"We would torture that woman so badly, that when the husband came from the other side she wouldn't be able to walk. Then from out of this prison, she would feel I would never do this again, because of the things she suffered from the imprisonment. Her husband needed to pay a fine and he needed to purchase the proper abaya and sign the paperwork that he would comply to the rules completely in the future. If the woman repeats her offense, we would take the husband and put him in a football field where coalition forces used to bomb a lot. We had a prison and we would put him in that prison. Most of the time he would die of fear because of the explosions in that field."
We ask her if she felt badly doing such things, assuming that she must.
"No! It made me strong! I would do the same thing again if given the opportunity. I escaped because I have a small child. I want to go back after the baby is grown."
Suddenly the interview is going in a direction we hadn't anticipated, and a potentially dangerous one for our colleagues Abu Said and Murat in the room with this woman, who now speaks proudly and defiantly of what she has done.
But there is more to come.
Tomorrow, "Slaves, Smugglers, and the Tools of Torture"
Reference for this article: Speckhard, Anne & Yayla, Ahmet S. (August 31, 2017) Making a Monster: How I became an ISIS Bride. The Daily Beast http://www.thedailybeast.com/bride-of-isis-the-making-of-a-monsterpart-i
Where is Our Sovereignty?
In the name of anti-terrorism, the Justice Department of U.S.A has urged its acquisition of all modes of powers since the birth of our country.  Following are some fundamental considerations.
Why, at all, do our civil rights have to be sacrificed in order to protect (so called) us from terrorists by this outside force, called as hegemony? Why even has U.S. taken the responsibility on interfering in Pakistan's (and the worlds) internal matters as that of security? The argument is whether security is more crucial than our liberty. We are told that the Justice Department requires these powers in order to make us secure.  But the central question goes deeper – will the sacrifice of our liberty actually make us safer, for we accept their dominance and let them interfere in our matters, why?
Can we be made absolutely safe by U.S.'s interference in our security matters? No. Anyone with two brain cells to rub together realizes this. The War on Terrorism, occurring in Pakistan, will not be won, as this war is a political act, done by politicians for political reasons. We had a war on poverty, and lost. We had a war on drugs, and lost. These kinds of wars are not about resolving issues, they are about appearing to resolve issues.
The biggest blind liberty we openly give to The U.S. is the power to name anyone amongst us as a terrorist or a supporter of terrorism, without any proof or any judicial review of the claim; we trust American leaders to name someone a terrorist or a devotee of terrorism only for the reason of protecting from terrorists. They do this in secret, on the basis of whatever information or sources they characterize, and with no one ever able to review their decision.
Once they have determined that someone is a terrorist or a supporter of terrorism (remember no testimony required), they assert (or want) the right to detain indefinitely, and in clandestine.  That is, should they decide you are a terrorist or a supporter of terrorism; they get to secretly arrest you and hold you as long as they want without anyone knowing why or where.  No court is able to review this situation. Where is our sovereignty at this point?
The above, of course, has to do with the eavesdropping they want to do, or their ability to come into our homes without a warrant and copy our hard drive, and make it possible to copy all the keystrokes we make and harass us for whatever petty grievance they hold.
Now ask yourself, how does their interference in our matters of security make us safe from terrorists?  How does their power to name someone a terrorist or a supporter of terrorists, without judicial review, make us safer? Such a power only makes the judgments, of those who hold this power, safe from any abuse of that power. How the power to search and arrest without warrant make us safer? For it threatens not the terrorists, but our sovereignty.
Nuclear Terrorism and Pakistan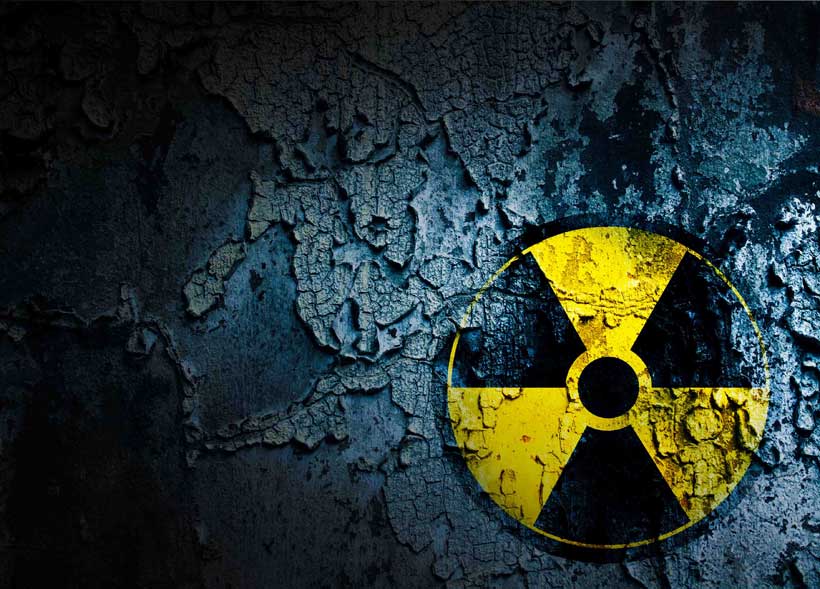 Nuclear terrorism is a potential threat to the world security. According to the EU representative terrorists can get access to nuclear and radioactive materials and they can use it to terrorize the world. Nuclear security expert Mathew Bunn argues that "An act of nuclear terrorism would likely put an end to the growth and spread of nuclear energy."After 9/11 the world has observed that al-Qaida wanted to get nuclear weapons. In case terrorists acquire nuclear materials, they would use it for the production of a dirty bomb. A dirty bomb is not like a nuclear bomb. A nuclear bomb spreads radiation over hundreds of square while; nuclear bomb could destroy only over a few square miles. A dirty bomb would not kill more people than an ordinary bomb. It will not create massive destruction, but it will cause the psychological terror which will lead to a panic situation which is more devastating. The world has not experienced of any act of nuclear terrorism, but terrorists expressed their desires to gain nuclear weapons. The IAEA has observed thousands of incidents of lost, left and unauthorized control of nuclear materials and such materials can go into the wrong hands.
After 9/11 terrorism generated negative perceptions about the nuclear security of Pakistan. Often western community pressurizes Pakistan that its nuclear weapons can go into the wrong hands due to the terrorism in it.  The fact is that Pakistan has faced many terrorist attacks, but not any attack towards its nuclear installation facility and radiation has been occurred. Mostly, nations obtain nuclear weapons for the international prestige, but Pakistan is one of those states which obtained nuclear capability to defend itself from India which has supremacy in conventional weapons. It played a leading role in the efforts of nuclear security since inception of its nuclear weapons. The result is that no single incident of theft and sabotage has been recorded in Pakistan.
Pakistan is a very responsible state and it has taken foolproof measures to defend the its nuclear installations and nuclear materials against any terrorist threats. Pakistan is not the member of the nonproliferation(NPT), Comprehensive Test-Ban Treaty (CTBT) and Fissile material cut off treaty (FMCT) because India has not signed them. If Pakistan signs these treaties and India does not, it would raise asymmetry between both rival states of South Asia. Pakistan's nuclear non-proliferation policy is based on principles as per the NPT norms, although ithas not signed it. Pakistan had also proposed to make South Asia a nuclear free zone in 1970 and 80s, but India did not accept that.
However, Pakistan is a strong supporter of non-proliferation, nuclear safety and security. In this context, it is the signatory of a number of regimes. Pakistan has established the its Nuclear Regulatory authority (PNRA) since22 January, 2001 under the obligations of the International Atomic Energy Agency (IAEA). The PNRA works under the IAEA advisory group on nuclear security and it is constantly improving and re-evaluating nuclear security architecture. Pakistan has ratified the 2005 amendment to the physical protection convention for the physical security of nuclear materials. When Obama announced nuclear security summit in 2009,Pakistan welcomed it. It has not only attended all nuclear security summits, but proved with its multiple nuclear security measures that it is a responsible nuclear state. Pakistan's nuclear devices are kept unassembled with the Permissive Action Links (PALs) to prevent the unauthorized control and detonation of nuclear weapons. Different US policy makers and Obama have stated that "we have confidence that the Pakistani military is equipped to prevent extremists from getting an access to the nuclear materials."
The dilemma, however is that some major powers favour India due to their geopolitical interests, despite India's low score in nuclear security than Pakistan, as is evident from the reports prepared by the Nuclear Threat Initiative (NTI).The US has always favoured India for the membership of the NSG ignoring Pakistan request to become a member of the NSG, despite that it has taken more steps than India to ensure nuclear safety and security. It is following United Nations Security Council Resolution (UNSCR) 1540(which is about the prevention of proliferation of Weapons of Mass Destruction (WMDS) and it is the first state which has submitted its report to the UN.
The report explains the measures taken by Pakistan to ensure radiological security and control of sensitive materials and WMDs transfer. Although Pakistan has suffered a lot due to terrorism, but its nuclear security measures are strong and appreciable. Recently, IAEA director visited Pakistan and appreciated its efforts in nuclear safety and security. In view of Pakistan's successful war against terrorism, its success in eliminating terrorism in the country, and strong measures that it has taken to secure its nuclear installations and materials, their should be no doubt left about the safety Pakistan's nuclear materials.
U.S. lead the War on Terror and the Afghan Peace
The region known today as Afghanistan has been subjugated to a series of warfare since the soviet occupation, till date, including the United States led NATO's  is on in full swing. Afghanistan shares its borders with multiple countries, including Pakistan. The unrest in Afghanistan has been a major cause of instability of the region, including the spread of terrorism in the neighbouring countries, particularly along the Afghanistan-Pakistan border. The people of these areas known by the ethnicity of "Pashtuns" have been the major effected population of the unrest. From training those to become the U.S. backed "mujahideen" against the former USSR to unleashing the war on terror against them when they started to retaliate, Pashtuns are the sufferers.
The purpose of the mention of this scenario basically highlights the fact that the people of Pakistan and Afghanistan- the Pashtuns- have witnessed avery prolong war. This is a war that is neither the creation of their own, nor concerns them directly. It is a war with no clear end, with no particular benefit and it is only hurting the people. In fact, this long war has brought miseries to the people of Afghanistan and the region, that now must end.
The insurgencies in Afghanistan have resulted in the worsening of security situations in Pakistan, as is evident through the course of history. Finally, these insurgencies took the shape of   suicide bombings to widespread terror attacks that resulted in large scale life and property losses. In Pakistan the the spill over of terrorism from Afghanistan has been rooted out successfully with the success of the  "Zarb-e-Azb" and the ongoing operation "Rad-UL-Fassad. Although Pakistan has achieved this grand success after giving immense human sacrifices and suffering heavy economic losses.
The recently announced US Strategy / Policy on Afghanistan is also going to have a significant effect on the future regional developments. The salient points of president Trump's Afghan Policy announced in 2017 can be summarized under six main headings:
1.Troop Levels: Pentagon authorized to ramp up troop numbers, who will be engaged in counterterrorism and training activities.
2.Military Autonomy: Military commander were delegated authority to act in real time and expand the US operations to target terrorists and criminal networks in Afghanistan.
3.Open-ended: No fixed timelines given for completion of the mission in Afghanistan.
4.Fighting Enemies: But Not Nation-building. Victory in Afghanistan will mean "attacking our enemies" and "obliterating" the Islamic State group. Vowed to crush al-Qaeda, prevent the Taliban from taking over the country, and stop terror attacks against Americans. US will continue to work with the Afghan government, "however, US commitment is not unlimited, and support is not a blank cheque" and the US would not engage in "nation-building".
5.Pakistan Bashing: The US "can no longer be silent" about alleged terrorist safe havens in Pakistan. Trump  alleged that Pakistan often gives sanctuary to "agents of chaos, violence and terror", the Taliban and other groups who pose a threat to the region and beyond.
6.Enhanced Indian Role: India to help more in Afghanistan, especially in the areas of economic assistance and development.
These stated interests call for a continued, ongoing unrest in the region. While the U.S. does not realize its own failings in Afghanistan, to cover up its own failures it asks Pakistan to "DO MORE". In this context, it should be realized by the US and its other allies that Pakistan has already played a major part in the war on terror by defeating terrorism in its border regions with Afghanistan and elsewhere in the country by giving sacrifices much more than what the US and NATO forces have suffered from. Therefore it is the US who has to review its policies in Afghanistan and find a solution of the conflict there to bring peace to the region.
The United States Government should now realize that the people of Afghanistan and Pakistan have suffered too much from the war on terror and its backlash in the form of terrorist incidents. Especially Afghanistan people who have suffered since last 40 years want relief and peaceful conditions to resettle in their houses. The region also wants peace to focus on its economic development and welfare of its people.It is therefore better that the US initiates peace talks with the Taliban along with other Afghan groups to agree on a formula of US withdrawal from Afghanistan and holding free and fair elections in Afghan to form a government that is acceptable to all Afghans. This is the only way to end the war and bring peace in the region, so that the people of this region could also lead a normal life, like the people of other regions.