Making a Monster: How I Became a Bride of ISIS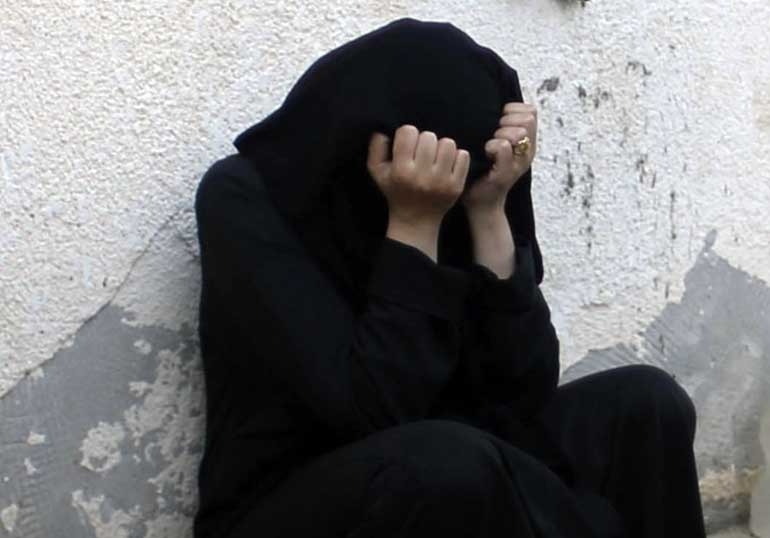 Authors: Anne Speckhard, Ph.D. & Ahmet S. Yayla, Ph.D.
A teenage girl from rural Syria dreamed of becoming a doctor, but the war and the so-called Islamic State made her something very different, and very frightening.
"I'm from Raqqa," says Umm Rashid as her months-old baby cries in her arms. She bumps him up and down trying to get him to settle. "I was born in 1995. I'm 21 years old, from a family of four. I have a younger sister," she says. "My father was crippled, so my mother worked to feed the family. We are farmers. Also, my mother cleaned the schools."
At the International Center for the Study of Violent Extremism (ICSVE) we have interviewed dozens of ISIS defectors, most of whom tell stories of disillusionment and desperation, escape, and rejection of everything they saw in the so-called Islamic State. And that was what we expected as this interview began. Two of our colleagues, Abu Said and Murat, were in the room with Umm Rashid in a Turkish town near the Syrian border while we were in the United States watching and asking questions over a video link.
"My father fell down from a construction site and was crippled," says the young woman, who is covered in a black abaya. "I never saw him walking. When I was little, I would stay with my father at home. My mother would be out working all the time. I never saw her a lot. But my mother loved us really a lot."
Then in late 2011 and early 2012, the Syrian civil war began, and soon spread to Raqqa in the east of the country. "My mother was scared and told me, 'Oh my daughter, I need to get you married!'"
When the Assad regime's security forces pulled out of Raqqa, Ahrār ash-Shām took over "and things went crazy," Umm Rashid remembers, referring to one of the jihadi militias that rose up to fight Syrian dictator Bashar al-Assad. "We heard that the rebel militias were taking girls and forcing them to get married to their soldiers."
But as a teenager, Umm Rashid had a dream. She wanted to be a doctor. Before the eruption of war her parents had been behind it, despite their conservative Syrian background. But with the uprising she wasn't safe as a single girl anymore.
She is composed, articulate, thinking about what she says as she explains her situation.
"When the regime left because of the rebellion, the ninth-grade exams were canceled. I had to go to Hama for the exams." A distance of hundreds of miles. "I passed the ninth-grade exam," Umm Rashid tells us proudly. "But my mother looked at the situation and it was so bad… She told me anyone who wants to get married to you: I have to consider that."
The family was very poor. Umm Rashid's mother was making about $100 a month as a cleaning woman in schools, and some of that money was going toward medication for her father. As little girls on their way to classes their friends could buy snacks like doner kebabs, while Umm Rashid and her sister had to make do with bread and tomato paste from home. Now as young women they were facing hunger.
"I got married to our neighbor's son," Umm Rashid continues, her voice flat and devoid of emotion. "My husband's mother talked to my mother and they arranged it." But despite liking Yusuf, the neighbor's son, he was not the eldest and things did not go well for young Umm Rashid. "My husband had four siblings, three sisters and one brother. I was so young. I didn't know anything. My husband was the middle child so he didn't have a say about what was going on at home. Their father was deceased. My husband's sisters started to behave very badly toward me. My mother-in-law beat me.
"I was thinking about my options," Umm Rashid explains. "'You have to be patient,' my mother told me. 'If you come to us, you are going to suffer from hunger. At least over there you have something to eat.' So, I stayed there with my husband for six months. [Then] one day my husband fled. I don't know why he fled. I know that his family was not behaving well toward him. Even his older brothers were beating him up as well. Soon we found out that Yusuf was in Tell Abyat and he was working in Tell Abyat. I continued with my husband's family. Soon I learned that Yusuf had joined Jabhat al Nusra."
At the time, al Nusra was becoming the umbrella organization for ragtag groups of villagers who had taken up arms against the regime. Jihadi ideologues from Jordan and elsewhere had flooded into Syria, preaching the concepts of "martyrdom" and militant jihad as they organized and affiliated al Nusra to al Qaeda.
"First I was thinking, alhamdulillah [thank God], Yusuf found a job and was working. I didn't know what Jabhat al Nusra was and I was happy that he had a job… When he came back he had money. He bought gold for me. He had a car. He was distributing money to all his family. He stayed one week with me and then he left."
But the militias in Raqqa "got mixed again, and the groups started to fight each other."
By late 2013, a schism among the leaders of al Qaeda in Syria had led to ferocious fights between al Nusra and the rising power in the region, the so-called Islamic State, as it moved to take control of Raqqa and the surrounding region.
"I heard that the 'brothers' came. The 'brothers' were the Islamic State. Meanwhile the groups were fighting each other and I had not heard from my husband. One day I learned that he was wounded and soon after that he died. He became a 'martyr.'
"After he died, my mother-in-law took everything from me, even my clothes, and told me to go to my mother's home. She told me, 'Because of you, my son died. You brought bad luck to us.' My mother-in-law loved money."
"You didn't have a child with him?" we asked Umm Rashid.
"No, I was not with him that much because there were so many people inside the house," Umm Rashid answered. "I went back to my mother's house. I waited my iddah," she explains, referring to the mandatory three months waiting period for widows to determine if they are pregnant or not and, if not, available for a new husband.
Reflecting back on her marriage to Yusuf, she explains, "We weren't happily married. There was always conflict in the house. My mother-in-law didn't allow me to sleep with my husband, so I didn't experience a real marriage. There were three rooms in the house, but four other siblings, so we were not given a room."
For Umm Rashid after the death of her husband, the tragedies were just beginning.
"During the fight in Raqqa, a mortar came down on our home. My mother and father died, my sister was wounded." This was 2014. Umm Rashid was just 18, all her dreams destroyed by war.
"My sister was wounded in her hand, so her arm was amputated. We were alone at home. Our neighbor, a woman, was trying to help us. For example when there was aid from different groups they would drop a box in front of our door. If that woman had something to feed us she would give us meals. We were suffering and had nothing. That woman was from al Khansaa, from ISIS."
Al Khansaa was formed in 2014 in Raqqa as the female arm of the ISIS morality police, or hisbah, to placate the locals who were getting riled up about men arresting or punishing their women for dress code and other morality infringements. To calm them, women were enrolled as morality police as well.
"One day," Umm Rashid continues, speaking of her neighbor in the hisbah, "she came and said, 'Why don't you get married to an emir from ISIS? I can arrange that.' Her name was Umm al-Khattab.
"Of course, I was out of my iddah for two months. Our entire house was demolished except for one room. We were living in that room. Umm al-Khattab got me married to a Saudi emir. His name was Abdullah al-Jazwari.
"He was a really nice man, he was like a gentleman and he behaved so nicely to me. He also accepted my sister to live with us. So my sister came also. We lived together like this. I was happy with him. He was behaving toward me really well. He was an emir.
"After two months, he asked me why don't you join al Khansaa? He was 40 years old. I didn't know much about him. We never talked about ourselves much. I knew he was my husband, but that was it. He used to come home for his meals. I cleaned his clothes and I treated him really well because he was behaving toward me really nicely, but I didn't know much about him."
As her husband and the woman who had helped her encouraged her to join al Khansaa, another thought weighed on her. She believed that the mortar round that killed her parents and cost her sister her arm was the work of the U.S.-led coalition. Although many civilians have been killed by its airstrikes and subsequent offensives, it seems unlikely given the timing of her parent's death in early 2014 that the coalition was responsible. It had not taken shape until that summer. But hatred for the coalition became a deep conviction for Umm Rashid. She would serve with the enemy of those she believed had killed her family. "I accepted to become a member of al Khansaa," she says.
"Because my husband was an emir, I was not sent to the training camp," Umm Rashid explains.
While the group regularly publishes pictures of women holding weapons in supposed training exercises but not as combatants. Of the 63 ISIS cadres—prisoners, returnees, and defectors—ICSVE have thus far interviewed, many tell us that men go for Sharia training, but the women are instructed individually at home, by their husbands. Western soldiers mock the awkward way the ISIS women are photographed or filmed holding their rifles in ISIS propaganda.
"There were a lot of 14- and 15-year-old girls in al Khansaa," Umm Rashid tells us. "When I first registered, Umm al Khattab helped me a lot. They gave me a weapon. I joined her brigade. Umm al Khattab was the emir of that brigade," Umm Rashid explains.
As we've heard in our many other interviews, the women who join the hisbah are armed with a Kalashnikov and have broad powers over the civilian population—able to fine, punish, and arrest them for any type of morality offenses. They have an exalted status over civilians and answer to practically no one.
"Umm al Khattab was not the emir of all of al Khansaa, but of this brigade. I knew her for a long time because she was our neighbor. From the start, I knew how to work in the brigade because Umm al-Khattab was talking to me all the time.
"Umm al Khattab would come and pick me up in a van, our brigade worked in that van with six or seven other women. We were in charge of the market place. Because I was so poor in the past, I was trying to be generous to other poor people. Abu Abdullah [her husband] was so generous with me. He would give me a lot of money. I was not used to having money. I would save it and give some to my sister and also gave money to the poor people. I was happy he was giving it so generously.
"Our job was to check the market on our regulations. For example we would check abayas if they are too tight or too transparent."
Fascinated to be hearing not just about, but from an actual member of the ISIS hisbah, we ask Umm Rashid to explain to us how women are punished. We know the men have their shirts removed and are flogged in public, "But what about the women?" we ask, wondering how ISIS handles this delicate matter. "Are they undressed as well, and if so where?"
Umm Rashid is perfectly matter of fact: "For example if there is a woman with a colored abaya, we would arrest the husband and wife and take them to the hisbah jail. They would take the woman to the female's hisbah and the man to the male's hisbah.
"We would take off the clothes of the woman until she is in her underwear. Then we would beat her with a lash. Then there are special women in the hisbah for biting," says Umm Rashid. We have heard about this practice of biting women but have never had a firsthand account.
"We would torture that woman so badly, that when the husband came from the other side she wouldn't be able to walk. Then from out of this prison, she would feel I would never do this again, because of the things she suffered from the imprisonment. Her husband needed to pay a fine and he needed to purchase the proper abaya and sign the paperwork that he would comply to the rules completely in the future. If the woman repeats her offense, we would take the husband and put him in a football field where coalition forces used to bomb a lot. We had a prison and we would put him in that prison. Most of the time he would die of fear because of the explosions in that field."
We ask her if she felt badly doing such things, assuming that she must.
"No! It made me strong! I would do the same thing again if given the opportunity. I escaped because I have a small child. I want to go back after the baby is grown."
Suddenly the interview is going in a direction we hadn't anticipated, and a potentially dangerous one for our colleagues Abu Said and Murat in the room with this woman, who now speaks proudly and defiantly of what she has done.
But there is more to come.
Tomorrow, "Slaves, Smugglers, and the Tools of Torture"
Reference for this article: Speckhard, Anne & Yayla, Ahmet S. (August 31, 2017) Making a Monster: How I became an ISIS Bride. The Daily Beast http://www.thedailybeast.com/bride-of-isis-the-making-of-a-monsterpart-i
The Islamic State's reviving scheme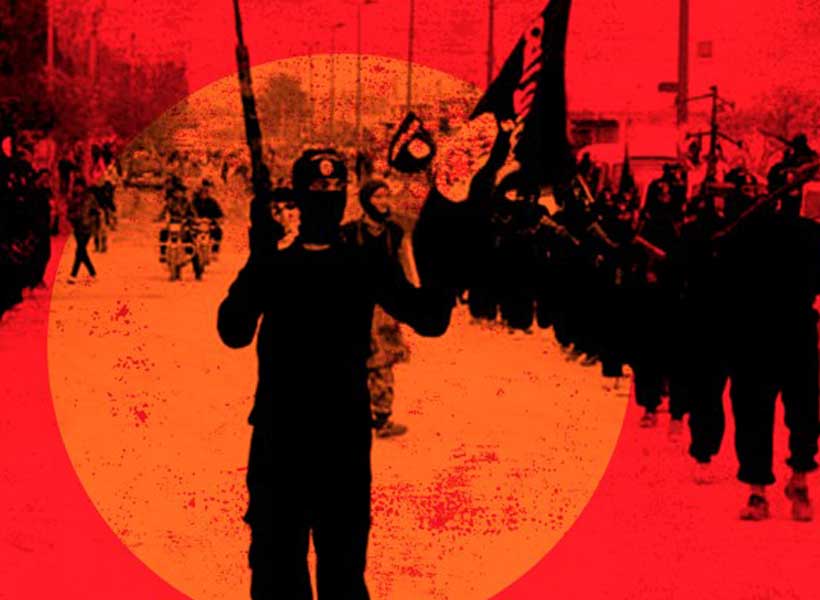 Despite the fact that ISIS lost 98 percent of its controlled territory, it is aiming for a reforming and coming back in the Sunni populated areas in Syria and Iraq. Due to the current war situation and its developed financial resource. ISIS used to relay on the territory under its control to collect billions of dollars through criminal activities such as taxation, extortion, robbery and the illegal sale of the curd oil. Now the group has shown its ability to collect money regardless of controlling large areas.
After the rise of ISIS in 2015 and the takeover of vast areas in Syria and Iraq, its budget estimation reached $6 billion, as a result, the Islamic State is considered as the wealthiest terrorist entity in the history. The question posed is how such a terrorist group budget could become equivalent to a state-nation budget? In 2015 the Islamic State main financial resources were; oil and gaze which gathered about 500$ million in 2015; taxation that generated approximately $360 million in the same year and finally; about $500 million robbed from bank vaults in Mosul.
Today the situation is different, the Islamic State has lost the majority of its territory. The global coalition had destroyed ISIS infrastructures in the Middle East as well as its communication routes and had killed the idea of the hegemonic Islamic caliphate in the region. Meanwhile, the Islamic State is struggling to control the last 2 percent of its territory. Therefore, its revenue stream from the main resources has been rapidly shrinking out.
As a result, ISIS no longer relies on the controlled territory for its financial survival. For example, ISIS leadership may have smuggled around $400 million out of Syria and Iraq. Laundering this money through fake entity is likely to occur especially in Turkey. Some other cash could be converted into valuable items and stockpiled to be used in the future.
The stockpile cash will provide the group with more than enough fund to continue as a clandestine terrorist movement with the ability to conduct campaigns of guerrilla warfare in the region. On the other hand, ISIS has supported its financial situation with a variety of funding portfolio. It has developed a range of criminal activities that do not require controlling territories such as kidnapping for ransom, drug smuggling and trafficking in antiquities.
Over the next years, the international community seeks to provide help for Syria and Iraq to recover. The reconstruction aid could provide an attractive target for the Islamic State and a possible financial boost to its comeback. It is possible that the Islamic State begins skimming off reconstruction contracts, the only way is to establish connections with the local officials which is not difficult for a terrorist entity with a huge amount of cash. Finally, the rise of the Iranian threats in the region reflects in many stakeholder's fears from an Iranian's control through Hezbollah over ISIS past territories. Therefore, a continuing support from regional states to the terrorist group is possible if ISIS adopts a suitable strategy to the supporters interests in the region.
The combination of the criminal activities, the reconstruction plan and the regional states financial support in the future will encourage the Islamic State to regroup and reorganize. For instance, in Kirkuk, the militants created a fake checkpoint to attack security forces earlier this year. Moreover, in Diyala and Saladin, sleeper cells activity began to hit back. The U.S. policy in the Middle East tends to view the war on terror as separate phases while jihadis consider it as one long war. Until the West recognize this, ISIS is likely to come over to repeat its strategy and to reviving the Islamic caliphate project in the future.
Religious radicalism as a trend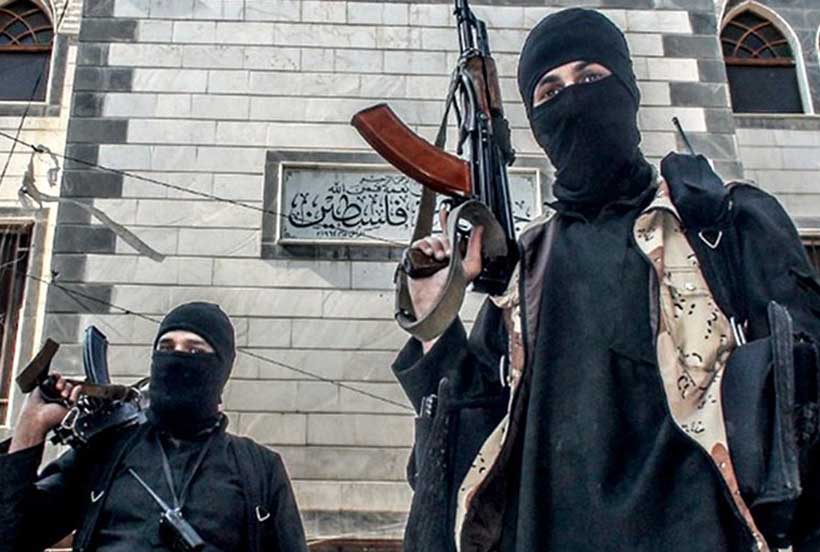 IN RECENT YEARS, much has been said about radicalism and its varied offshoots. True, the number of terrorist acts climbs up, the popularity of extreme right political forces grows, and the wave of left radical and anti-globalist movements, migration crises and international tension is rising. This is how everyday realities look in many countries of the world.
France is one of the European countries in which radical trends are only too obvious. At the 2017 presidential election, Marine Le Pen and Jean-Luc Mélenchon, two radical politicians who represented anti-establishment political movements, reaped 41% and 51% respectively of the votes cast by young voters aged between 18 and 24. On the whole, the Fifth Republic is getting accustomed to violence against the law and order structures, destruction of material assets during rallies, protest acts that keep lyceums and universities blocked for a long time, and rejection of republican values that looked unshakable not long ago. Today, when fifty years separate us from the May 1968 events, we can talk about "banalization of protests" not only among the groups on the margins of society but also among its law-abiding part.
Late in 2015, after a series of terrorist acts in France a group of scientists, mostly sociologists of the French National Center for Scientific Research (CNRS) and the Paris Institute of Political Studies (Sciences Po) launched a large-scale research project to identify the factors responsible for the spread of radical ideas among the younger generation. In April 2018, the results were published in a monograph The Temptation of Radicalism  one of the hits on the French book market.
The project is a unique one: for the first time, academic science turned its attention to the younger generation rather than to terrorist acts and those who commit them; it has become interested in the process of radicalization and the factors that plant the ideas of radicalism in the minds of high school students.
A vast, and most interesting, part of the book that deals with religious radicalism, one of the main objects of attention of the public and the media, offers two important conclusions that devalue the old and generally accepted opinions.
Sociologists have detected two component parts or two stages in religious radicalism: the "ideological" as devotion to the fundamentalist religious trends and "practical," the adepts of which are more than just religious fanatics – they justify violence for religious reasons.
The authors of the book under review who obviously prefer the term "religious absolutism" to "religious fundamentalism" have repeatedly pointed out that it is present in all world religions; the poll, however, revealed that religious absolutism was more typical of Muslim high school students.
Religion, or to be more exact, extreme Islamist trends combined with the male gender is the main factor of religious radicalization of the French youth.
This sociological study has demonstrated that the French national and confessional politics that for many years relied on the thesis that radicalization among the younger generation was caused by social and economic factors should be revised. This book made a great contribution to the broad and far from simple discussion of the place and role of Islam in French society, into which not only extreme right political movement are involved. In his speech of May 22, 2018, President of France "poured cold water" on the plan to shake up the banlieues devised by Jean-Louis Borloo. The president pointed out that more money poured into sensitive zones would not solve the main problem of radicalization.
first published in our partner International Affairs
Several armed gunmen martyred and wounded several of their compatriots during an armed attack during an armed parade in Ahwaz on Saturday, September 31, at the same time as a parade of armed forces throughout the country.
Yesterday, at the same time as the national parade on September 31st, four armed elements arrested the demonstrators at the parade of armed forces in the city of Ahwaz, where 25 civilians were martyred and 60 others were wounded in this terrorist act.
Many officials and statesmen from different countries, including Russia, Iraq, Pakistan, Turkey and Syria, conveyed sympathy to the Iranian people in condemning this move, but on the other hand, some of the countries and their affiliated media, including Saudi Arabia's al-Arabiya, while dodging terrorists, read the incident and reduced its level to an armed attack, tacitly supporting the terrorist elements of the attack.
While in the early hours of the Ya'qub al-HarTestari spokesman for the terrorist group, "Al-Ahwazia", in charge of the terrorist attack, he was in charge of this terrorist act, but with the passing of hours, the so-called "depths" media group, affiliated with the Takfiri terrorist group In a message posted on its channel, ISIS claimed responsibility for the Ahwaz terrorist attack.
In the back of the scene, some countries, including the United States and Saudi Arabia, are potentially willing to do so. John Bolton, the American senator and Turkish al-Faisal, have been present at most of the Islamic Revolutionary Guards and other opposition groups in the Islamic Republic and have asked them to carry out armed and terrorist acts against Iran. This shows that they are the first number accused, and these returns to their previous will.
Regarding exactly which of the two terrorist groups are responsible for this, it is time to wait for time to identify the hidden dimensions of the incident and also to carry out investigations by security officials, but what is now more rational seems to be to carry out the attack by ISIL terrorists. . The al-Ahwazia terrorist group, an isolated group that claims to support the Arab people, cannot operate at all, while, contrary to it, ISIL elements have such a potential capability.
On the other hand, given the threats of the past few months, the crown prince of Saudi Arabia, Mohamed bin Salman, to throw chaos into Iran, although this ridiculous threat is empty and virtually out of Riyadh's power, the al-Ahwazi terrorist group can be one of Saudi tools for To reach the goals of the saboteurs, but the point is that, firstly, in the province of Khuzestan from the past, different ethnic groups have lived together in peace and there is no social base for the destructive activities of the Al-hawazee group in this region.
The second point is that Khuzestan is a completely Shi'ite Provincial with a religious people and is fully loyal to the Islamic Republic. The injured war in the imposed war was one of the first three provinces that provided many martyrs for the revolution and preservation of the Islamic homeland. Therefore, as stated, there are no social grounds for the activities of al-Ahwazia terrorists in the area, and the action seems to have been taken by ISIL's terrorist elements that have been trained abroad for specific purposes to Iran.
Another issue to be addressed is that the terrorist attack took place on September 31st, coinciding with the start of the imposed war on Saddam Hussein against our country, which the nationwide arsenal of our nationwide parade on this day turned into a scene of the country's broader military power. Becomes, whether this is done on this day means that they wanted to undermine the Iranian power by questioning.
This means that increasing Iran's military and missile capabilities is precisely the goal that the global arrogance, at the head of the United States, is upset and is in the process of its annihilation. Over the past few years, the United States has repeatedly expressed dissatisfaction with the increasing military and missile capabilities of our country, for various reasons, while the terrorist attack has been taking place in the direction of global arrogance, and for this reason After the attack, our countrymen rightly pointed out the tip of the finger and the finger to the United States and the Zionist regime and their regional implications.
The officials in our country, who have been witnesses to the events of the past, are aware that the enemies who launched economic warfare against us are bound to pursue and not be ignorant of the political and security war against our country. Finally, the Islamic Republic, which has so far not been silent on any moves that threatened its people's security, will certainly not silence this action and will punish the agents and supporters behind it.