Making a Monster: How I Became a Bride of ISIS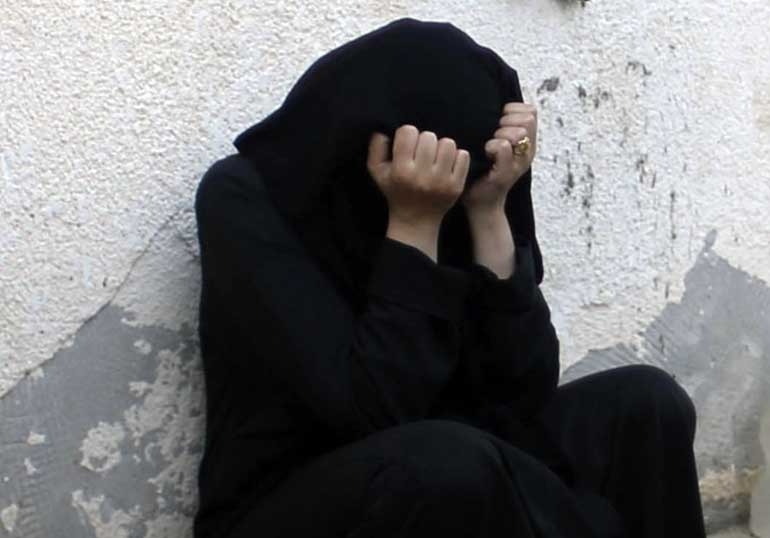 Authors: Anne Speckhard, Ph.D. & Ahmet S. Yayla, Ph.D.
A teenage girl from rural Syria dreamed of becoming a doctor, but the war and the so-called Islamic State made her something very different, and very frightening.
"I'm from Raqqa," says Umm Rashid as her months-old baby cries in her arms. She bumps him up and down trying to get him to settle. "I was born in 1995. I'm 21 years old, from a family of four. I have a younger sister," she says. "My father was crippled, so my mother worked to feed the family. We are farmers. Also, my mother cleaned the schools."
At the International Center for the Study of Violent Extremism (ICSVE) we have interviewed dozens of ISIS defectors, most of whom tell stories of disillusionment and desperation, escape, and rejection of everything they saw in the so-called Islamic State. And that was what we expected as this interview began. Two of our colleagues, Abu Said and Murat, were in the room with Umm Rashid in a Turkish town near the Syrian border while we were in the United States watching and asking questions over a video link.
"My father fell down from a construction site and was crippled," says the young woman, who is covered in a black abaya. "I never saw him walking. When I was little, I would stay with my father at home. My mother would be out working all the time. I never saw her a lot. But my mother loved us really a lot."
Then in late 2011 and early 2012, the Syrian civil war began, and soon spread to Raqqa in the east of the country. "My mother was scared and told me, 'Oh my daughter, I need to get you married!'"
When the Assad regime's security forces pulled out of Raqqa, Ahrār ash-Shām took over "and things went crazy," Umm Rashid remembers, referring to one of the jihadi militias that rose up to fight Syrian dictator Bashar al-Assad. "We heard that the rebel militias were taking girls and forcing them to get married to their soldiers."
But as a teenager, Umm Rashid had a dream. She wanted to be a doctor. Before the eruption of war her parents had been behind it, despite their conservative Syrian background. But with the uprising she wasn't safe as a single girl anymore.
She is composed, articulate, thinking about what she says as she explains her situation.
"When the regime left because of the rebellion, the ninth-grade exams were canceled. I had to go to Hama for the exams." A distance of hundreds of miles. "I passed the ninth-grade exam," Umm Rashid tells us proudly. "But my mother looked at the situation and it was so bad… She told me anyone who wants to get married to you: I have to consider that."
The family was very poor. Umm Rashid's mother was making about $100 a month as a cleaning woman in schools, and some of that money was going toward medication for her father. As little girls on their way to classes their friends could buy snacks like doner kebabs, while Umm Rashid and her sister had to make do with bread and tomato paste from home. Now as young women they were facing hunger.
"I got married to our neighbor's son," Umm Rashid continues, her voice flat and devoid of emotion. "My husband's mother talked to my mother and they arranged it." But despite liking Yusuf, the neighbor's son, he was not the eldest and things did not go well for young Umm Rashid. "My husband had four siblings, three sisters and one brother. I was so young. I didn't know anything. My husband was the middle child so he didn't have a say about what was going on at home. Their father was deceased. My husband's sisters started to behave very badly toward me. My mother-in-law beat me.
"I was thinking about my options," Umm Rashid explains. "'You have to be patient,' my mother told me. 'If you come to us, you are going to suffer from hunger. At least over there you have something to eat.' So, I stayed there with my husband for six months. [Then] one day my husband fled. I don't know why he fled. I know that his family was not behaving well toward him. Even his older brothers were beating him up as well. Soon we found out that Yusuf was in Tell Abyat and he was working in Tell Abyat. I continued with my husband's family. Soon I learned that Yusuf had joined Jabhat al Nusra."
At the time, al Nusra was becoming the umbrella organization for ragtag groups of villagers who had taken up arms against the regime. Jihadi ideologues from Jordan and elsewhere had flooded into Syria, preaching the concepts of "martyrdom" and militant jihad as they organized and affiliated al Nusra to al Qaeda.
"First I was thinking, alhamdulillah [thank God], Yusuf found a job and was working. I didn't know what Jabhat al Nusra was and I was happy that he had a job… When he came back he had money. He bought gold for me. He had a car. He was distributing money to all his family. He stayed one week with me and then he left."
But the militias in Raqqa "got mixed again, and the groups started to fight each other."
By late 2013, a schism among the leaders of al Qaeda in Syria had led to ferocious fights between al Nusra and the rising power in the region, the so-called Islamic State, as it moved to take control of Raqqa and the surrounding region.
"I heard that the 'brothers' came. The 'brothers' were the Islamic State. Meanwhile the groups were fighting each other and I had not heard from my husband. One day I learned that he was wounded and soon after that he died. He became a 'martyr.'
"After he died, my mother-in-law took everything from me, even my clothes, and told me to go to my mother's home. She told me, 'Because of you, my son died. You brought bad luck to us.' My mother-in-law loved money."
"You didn't have a child with him?" we asked Umm Rashid.
"No, I was not with him that much because there were so many people inside the house," Umm Rashid answered. "I went back to my mother's house. I waited my iddah," she explains, referring to the mandatory three months waiting period for widows to determine if they are pregnant or not and, if not, available for a new husband.
Reflecting back on her marriage to Yusuf, she explains, "We weren't happily married. There was always conflict in the house. My mother-in-law didn't allow me to sleep with my husband, so I didn't experience a real marriage. There were three rooms in the house, but four other siblings, so we were not given a room."
For Umm Rashid after the death of her husband, the tragedies were just beginning.
"During the fight in Raqqa, a mortar came down on our home. My mother and father died, my sister was wounded." This was 2014. Umm Rashid was just 18, all her dreams destroyed by war.
"My sister was wounded in her hand, so her arm was amputated. We were alone at home. Our neighbor, a woman, was trying to help us. For example when there was aid from different groups they would drop a box in front of our door. If that woman had something to feed us she would give us meals. We were suffering and had nothing. That woman was from al Khansaa, from ISIS."
Al Khansaa was formed in 2014 in Raqqa as the female arm of the ISIS morality police, or hisbah, to placate the locals who were getting riled up about men arresting or punishing their women for dress code and other morality infringements. To calm them, women were enrolled as morality police as well.
"One day," Umm Rashid continues, speaking of her neighbor in the hisbah, "she came and said, 'Why don't you get married to an emir from ISIS? I can arrange that.' Her name was Umm al-Khattab.
"Of course, I was out of my iddah for two months. Our entire house was demolished except for one room. We were living in that room. Umm al-Khattab got me married to a Saudi emir. His name was Abdullah al-Jazwari.
"He was a really nice man, he was like a gentleman and he behaved so nicely to me. He also accepted my sister to live with us. So my sister came also. We lived together like this. I was happy with him. He was behaving toward me really well. He was an emir.
"After two months, he asked me why don't you join al Khansaa? He was 40 years old. I didn't know much about him. We never talked about ourselves much. I knew he was my husband, but that was it. He used to come home for his meals. I cleaned his clothes and I treated him really well because he was behaving toward me really nicely, but I didn't know much about him."
As her husband and the woman who had helped her encouraged her to join al Khansaa, another thought weighed on her. She believed that the mortar round that killed her parents and cost her sister her arm was the work of the U.S.-led coalition. Although many civilians have been killed by its airstrikes and subsequent offensives, it seems unlikely given the timing of her parent's death in early 2014 that the coalition was responsible. It had not taken shape until that summer. But hatred for the coalition became a deep conviction for Umm Rashid. She would serve with the enemy of those she believed had killed her family. "I accepted to become a member of al Khansaa," she says.
"Because my husband was an emir, I was not sent to the training camp," Umm Rashid explains.
While the group regularly publishes pictures of women holding weapons in supposed training exercises but not as combatants. Of the 63 ISIS cadres—prisoners, returnees, and defectors—ICSVE have thus far interviewed, many tell us that men go for Sharia training, but the women are instructed individually at home, by their husbands. Western soldiers mock the awkward way the ISIS women are photographed or filmed holding their rifles in ISIS propaganda.
"There were a lot of 14- and 15-year-old girls in al Khansaa," Umm Rashid tells us. "When I first registered, Umm al Khattab helped me a lot. They gave me a weapon. I joined her brigade. Umm al Khattab was the emir of that brigade," Umm Rashid explains.
As we've heard in our many other interviews, the women who join the hisbah are armed with a Kalashnikov and have broad powers over the civilian population—able to fine, punish, and arrest them for any type of morality offenses. They have an exalted status over civilians and answer to practically no one.
"Umm al Khattab was not the emir of all of al Khansaa, but of this brigade. I knew her for a long time because she was our neighbor. From the start, I knew how to work in the brigade because Umm al-Khattab was talking to me all the time.
"Umm al Khattab would come and pick me up in a van, our brigade worked in that van with six or seven other women. We were in charge of the market place. Because I was so poor in the past, I was trying to be generous to other poor people. Abu Abdullah [her husband] was so generous with me. He would give me a lot of money. I was not used to having money. I would save it and give some to my sister and also gave money to the poor people. I was happy he was giving it so generously.
"Our job was to check the market on our regulations. For example we would check abayas if they are too tight or too transparent."
Fascinated to be hearing not just about, but from an actual member of the ISIS hisbah, we ask Umm Rashid to explain to us how women are punished. We know the men have their shirts removed and are flogged in public, "But what about the women?" we ask, wondering how ISIS handles this delicate matter. "Are they undressed as well, and if so where?"
Umm Rashid is perfectly matter of fact: "For example if there is a woman with a colored abaya, we would arrest the husband and wife and take them to the hisbah jail. They would take the woman to the female's hisbah and the man to the male's hisbah.
"We would take off the clothes of the woman until she is in her underwear. Then we would beat her with a lash. Then there are special women in the hisbah for biting," says Umm Rashid. We have heard about this practice of biting women but have never had a firsthand account.
"We would torture that woman so badly, that when the husband came from the other side she wouldn't be able to walk. Then from out of this prison, she would feel I would never do this again, because of the things she suffered from the imprisonment. Her husband needed to pay a fine and he needed to purchase the proper abaya and sign the paperwork that he would comply to the rules completely in the future. If the woman repeats her offense, we would take the husband and put him in a football field where coalition forces used to bomb a lot. We had a prison and we would put him in that prison. Most of the time he would die of fear because of the explosions in that field."
We ask her if she felt badly doing such things, assuming that she must.
"No! It made me strong! I would do the same thing again if given the opportunity. I escaped because I have a small child. I want to go back after the baby is grown."
Suddenly the interview is going in a direction we hadn't anticipated, and a potentially dangerous one for our colleagues Abu Said and Murat in the room with this woman, who now speaks proudly and defiantly of what she has done.
But there is more to come.
Tomorrow, "Slaves, Smugglers, and the Tools of Torture"
Reference for this article: Speckhard, Anne & Yayla, Ahmet S. (August 31, 2017) Making a Monster: How I became an ISIS Bride. The Daily Beast http://www.thedailybeast.com/bride-of-isis-the-making-of-a-monsterpart-i
Western strategic mistake in the Middle East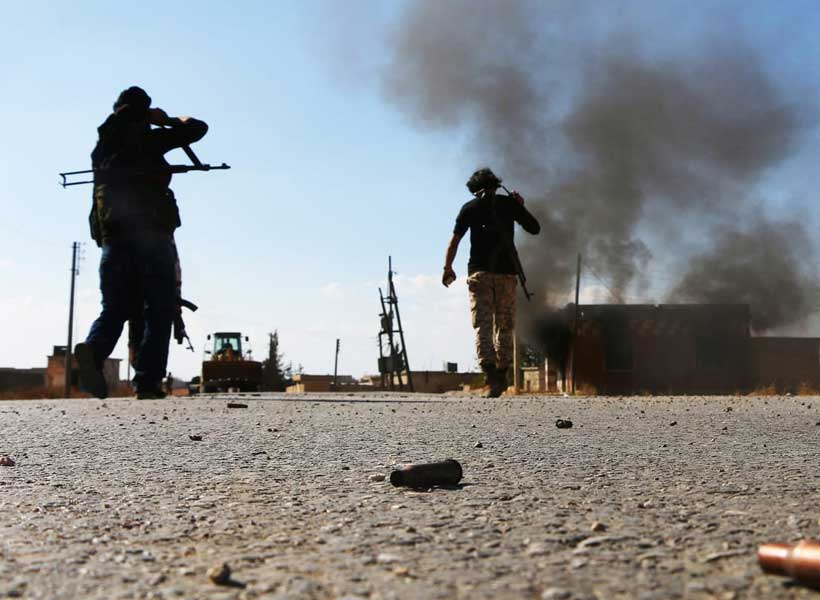 The widespread terrorist acts and catastrophic events of 2016 in Europe have revealed new approaches to extremist and radical groups to create fears among Westerners.
The investigation of the destructive actions of two past years has shown that such terrorist operations were based on networked and coordinated approaches. That is, the terrorist cells carried out their destructive actions based on a timetable group plan. In such circumstances, it is possible to observe such behaviors, given the familiarity of security guards and intelligence agencies in Europe, but it is difficult to change the approaches to monitoring such actions in the two past year. Instead of taking collective action, terrorists use the means of mass destructive actions in their new ways. In such a situation, a person kills public places instead of communicating with the supporters or members of terrorist currents such as ISIL with the aim of shedding people's blood. Events like the French Nazi Crusade, or the accumulation of people in Germany, have been blamed for such an approach. Naturally, the use of such methods and the use of public transport vehicles, or even sticks and gadgets, has provided security and intelligence agencies with a great deal of difficulty in detecting criminal agents.
Evidence suggests that in the new approaches of the ISIL, they are seeking to use any means to achieve their goals, and it is natural that in these circumstances the concept of security in Europe has a change undergone. From another perspective, the use of such practices shows that the Isis are seeking to use any means to demonstrate their power and, along with this issue, to supporters and groups that want to recruit and join terrorist groups. They order that they do not necessarily have to endure the journey to accompany them, but that pro-active agents can arrange their subversive moves at the same location. The facts indicate that the only wolves used for ISIS terrorist groups are the instigation of this issue to Westerners, which, despite the efforts of some countries to eliminate ISIS's fears, and fears of Europeans from recurring events the terrorists will not end.
ISILs are always trying to organize people from the corners of the world for terrorist acts; those who are known for wolves only because of the nature of isolation and psychological frustration. That is why, with many beliefs, this group is now considered to be the most dangerous terrorist organization. In the current situation, although the possibility of reversing and defeating ISIL in the region and eliminating the danger of the formation of the Islamic Emirate of Iraq and the Shamal seems probable, it is important to understand that different groups, including ISIS and other organized terrorist groups, are based on ideological. It seems that in such a case, the disintegration of the organization will not eliminate ISIL's thoughts, but those who have such intellectual foundations will underground forms of state-controlled current state of affairs. Continue their terrorist operations.
While the West's false policy on dual use of terrorism against the developments in the region, especially in Iraq, Yemen, Syria and Libya, is a major contributor to terrorism, the immigration of citizens from different countries, including Europe to Syria and the return of Western terrorists to Europe. Today, more than any other country in Europe is the target of ISIS attacks in Europe, which in the developments in Syria, we saw that the country adopted the strongest positions in support of irresponsible armed groups and some terrorist groups.
We are now witnessing an unholy unity among apparently secular currents claiming liberty with radical Fascist currents and their consensus over the limitation of Islamic groups and the suppression of Muslims. In fact, now, the West is not only captured by ISIS terrorist incidents, but is also threatened by extremist rightwing people who have received a high vote in some elections because of Islamophobia. The same groups that have tackled the asylum seekers have been slogans for victorious dynasties.
On the one hand, non-Muslims who carry out acts of terrorism on the basis of personal or even religious beliefs carry out terrorist acts, the westerners regard the disciples, but at the same time, any Muslim who subjugates propaganda acts based on non-Islamic and non-religious ideas of the Islamic State is a circle Muslims consider his actions taken from Quranic teachings.
Along with this, it should be noted that the West is fully aware of Saudi Arabia's role in current supporting terrorist. The evidence clearly shows the country's financial and spiritual backing of the jihadist Salafi in 2001 and Takfiri Salafi since 2011, and the US Senate's 28-page report contends. However, an attempt by Western countries to pressure Saudi Arabia or change it's political, military, and economic relations with the country does not take place.
At the beginning of the formation of ISIS, the West had the hope that with the issuance of radical Islamists to Syria and Iraq and the emergence of conflicts among Islamic countries, the Takfiris' duty would be completely determined, and the countries of the region would be involved in tribal conflicts. The formation of such a subjectivity in the West, of course, was due to the fact that the insecurity of the region would provide a platform for Islamism and their more active presence in the Middle East and West Asia, but we saw that prostitutes of the chickens return to the nest in Europe, and that the boomerang ISIS sat back in the heart of Europe.
Of course, not all terrorist attacks in Europe can be attributed to the organization of ISIS, and it seems that the basic premise of terrorists is based mainly on the basis of their thinking and reasons, such as family and mental problems, on subversive acts. ISIS, however, uses all its media capabilities to take advantage of these actions, and it has tried to magnify its operational capability by assigning individuals who have sometimes died as a result of terrorist acts and suicide attacks.
On the other hand, terrorism should be viewed as a global issue, and at the same time it should be emphasized that foreign policy of some countries and their interference in the affairs of other countries is one of the factors of the emergence and spread of terrorism. These countries must rethink their policies in order to provide a ground for the elimination of terrorism.
UN launches new framework to strengthen fight against terrorism
United Nations Secretary-General António Guterres launched a new Organization-wide framework on Thursday to coordinate efforts across the peace and security, humanitarian, human rights and sustainable development sectors.
Termed the UN Global Counter-Terrorism Coordination Compact, the framework is an agreement between the UN chief, 36 Organizational entities, the International Criminal Police Organization (INTERPOL) and the World Customs Organization, to better serve the needs of Member States when it comes to tackling the scourge of international terrorism.
Speaking at the first meeting of the Compact's Coordination Committee, at the UN Headquarters, in New York, Mr. Guterres highlighted the need to ensure full respect for international human rights standards and rule of law in countering terrorism.
"Policies that limit human rights only end up alienating the very communities they aim to protect and which normally have every interest in fighting extremism," he said, adding that as a result "such policies can effectively drive people into the hands of terrorists and undermine our efforts on prevention."
He also urged greater vigilance against the misuse of emerging technologies such as artificial intelligence, drones and 3D (three-dimensional) printing, as well as against the use of hate-speech and distortion of religious beliefs by extremist and terrorist groups.
According to the UN Office of Counter-Terrorism, the Coordination Committee will oversee the implementation of the Compact and monitor its implementation. It is chaired by UN Under-Secretary-General for counter-terrorism, Vladimir Voronkov.
At its meeting, the Coordination Committee also discussed strategic priorities for the next two years, based on the sixth review of the Global Counter-Terrorism Strategy, relevant Security Council resolutions and UN Counter-Terrorism Executive Directorate (CTED) assessments as well as Member States requests for technical help.
It also looked into the organization of work and ways to improve the delivery of an "All-of-UN" capacity-building support to Member States.
The UN Global Counter-Terrorism Coordination Compact Task Force will replace the Counter-Terrorism Implementation Task Force, which was established in 2005 to strengthen UN system-wide coordination and coherence of counter-terrorism efforts.
ISIL's 'legacy of terror' in Iraq: UN verifies over 200 mass graves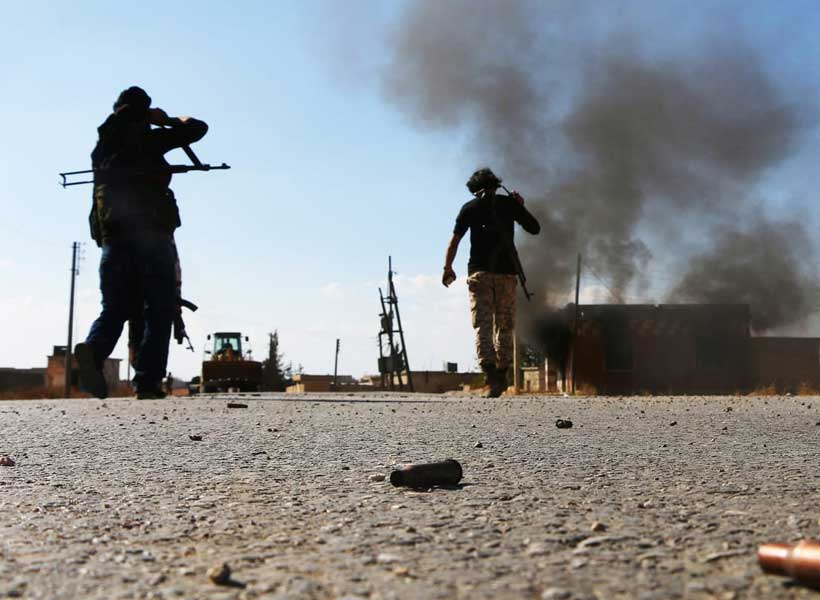 Investigators have uncovered more than 200 mass graves containing thousands of bodies in areas of Iraq formerly controlled by the Islamic State of Iraq and the Levant (ISIL/Da'esh), according to a United Nations human rights report out on Tuesday.
The Office of the UN High Commissioner for Human Rights (OHCHR) and the UN Assistance Mission in Iraq (UNAMI) said the 202 mass grave sites were found in governorates of Nineveh, Kirkuk, Salahuddin and Anbar in the north and western parts of the country – but there may be many more.
In the joint report, Unearthing Atrocities, the UN entities said the evidence gathered from the sites "will be central to ensuring credible investigations, prosecutions and convictions" in accordance with international due process standards.
Ján Kubiš, the top UN official in Iraq and the head of UNAMI, said that the mass grave sites "are a testament to harrowing human loss, profound suffering and shocking cruelty."
"Determining the circumstances surrounding the significant loss of life will be an important step in the mourning process for families and their journey to secure their rights to truth and justice," he added.
Between June 2014 and December 2017, ISIL seized large areas of Iraq, leading a campaign of widespread and systematic violations of international human rights and humanitarian law, "acts that may amount to war crimes, crimes against humanity, and possible genocide," the report states.
Traumatized families have the 'right to know'
The UNAMI-OHCHR report also documents the "significant challenges" families of the missing face in trying to find the fate of their loved ones.
At present, they must report to more than five separate authorities, a process that is both time-consuming and frustrating for traumatized families.
Michelle Bachelet, the UN High Commissioner for Human Rights, underscored that the families "have the right to know."
"ISIL's horrific crimes in Iraq have left the headlines but the trauma of the victims' families endures, with thousands of women, men and children still unaccounted for," she said.
"Their families have the right to know what happened to their loved ones. Truth, justice and reparations are critical to ensuring a full reckoning for the atrocities committed by ISIL."
Victim-centred approach needed
Among its recommendations, the report calls for a victim-centred approach and a transitional justice process that is established in consultation with, and accepted by, Iraqis, particularly those from affected communities.
It also urges a multidisciplinary approach to the recovery operations, with the participation of experienced specialists, including weapons contamination and explosives experts and crime scene investigators.
Alongside, it also calls on the international community to provide resources and technical support to efforts related to the exhumation, collection, transportation, storage and return of human remains to families, as well as their identification, particularly by helping strengthen the national Mass Graves Directorate.