The Curious Case of West Bengal
To India – My Native Land is a poem composed by one of the most brilliant Indian poets, Henry Louis Vivian Derozio. The poem was composed in 1828 in form of a sonnet. This is one of the best works of an Indian poet in the English language.
In the sonnet, the poet expressed his anguish, his deep pain over his sense of personal loss due to the downfall of his motherland, India. In his anguish, he addressed his country, his motherland which was one revered as a goddess in the times old but has now become a slave under the boot of a ruthless invader, the British Empire. The mighty eagle which his country once was and which soared high above the skies of old, now lies shackled and chained on the dirt. The poet laments his misfortune that his nothing to offer to his country, not even a wreath of flowers. All he can do is try to dig into his country glorious past and sing some glory of her past which is no longer available for the coming generations. All he expects in return that his fellow countrymen remember him for his efforts.
Henry Louis Vivian Derozio was one of the greatest Indian English Language poets. He was also the assistant headmaster of Hindu College, Kolkata. Like most others his era, he was a radical thinker (he was a contemporary of Raja Ram Mohan Roy, a fiery Hindu reformer) and one of the first Indian educators to promote and provide Western learning and science among the youth of Bengal. He died at very young age; he was only 22 at the time of his death due to cholera. He has contributed far more to literature and critical thinking than many others have in an entire lifetime. While most considered him as an Anglo-Indian, Derozio regarded himself as a native Bengali and an Indian. While there have been attempts to categorize him as a Christian and accusations that he promoted Christianity among his students, he was an Atheist dedicated only to his country and his motherland. His works were the reflection of his soul. It won't be naïve to call Derozio the first Nationalist English poet of Modern India.
It is often said that the French tried to find the key to the Indian Empire in the south and failed. Robert Clive found the key in Bengal and the rest is history. Bengal was the richest province in the Mughal Empire. At the peak of its power, the Nawab of Bengal held sway over the entirety of present day Bangladesh and West Bengal while also controlling the majority of present day Bihar and Orissa. Main exports of Bengal to the European countries were raw products such as rice, indigo, pepper, saltpeter, sugar and silk, cotton textiles, handicrafts etc. Cities like Dacca and Mursidabad were famous centers of art and culture, attracting artisans and musicians from all over the country. After the rise of the British Empire, Bengal became the centre of nationalism and the freedom movement. It would not be a hyperbole to call Bengal the birthplace of Indian Freedom Struggle. Along with the Indian Freedom struggle, prominent Hindu reformers like Raja Ram Mohan Roy, Ishwar Chandra Vidyasagar reformed the Indian society. The Bengali Reform movement or the "Bengali Renaissance" as it has been called spawned a birth of a number of socio-religious societies like the Brahmo-Samaj. The Bengali renaissance period after the Great Indian Freedom Revolt of 1857 saw a grand outburst of Bengali literature. While legends like Raja Ram Mohan Roy and Iswar Chandra Vidyasagar were the pioneers, others like Bankim Chandra Chatterjee furthered it and built upon it. The first significant nationalist detour to the Bengal Renaissance was given by the writings of Bankim Chandra Chatterjee (of the Anand Math/Vande Matram fame). While some scholars have argued that societies like the Brahmo Samaj movement never gained any traction among the masses and remained restricted to the elite but the Hindu society has accepted most of the social reform programmes of the Brahmo Samaj. It is worth noting that many of the later Brahmos were also leaders of the Indian freedom struggle. Many young and learned Bengalis joined in the freedom struggle. Many rich and resourceful Bengalis contributed immensely to India's Independence. Apart from Art, Literature, Music, the Bengalis contributed immensely to science. It would be a shame to talk about the Bengali Renaissance and not mention the name of stalwarts of science like JC Bose, SN Bose and Meghnad Saha along with doyen of Indian Literature, the Bard of Bengal, Shri Rabindranath Tagore. Bengal was a leader of every stream and Bengalis dominated the national stage in all domains. The land of Bengal was a goddess, birthing such legends that all Indians take pride in. Nothing, it appeared so, could stop this magnificent land in leading our great nation to glory on the global stage.
However, things started to go downhill just around the time India got her Independence. A major chunk of Bengal, now known as Bangladesh was formed as East Pakistan in a botched up partition based on religious ground. The remaining part of Bengal, West Bengal with its capital at Kolkata was expected to become a hub of progress and education. Millions of improvised Indians migrated to West Bengal in search of a better life. After all, it had the industries; the educational institutes, the intelligentsia to guide several poor souls out of poverty. Bengalis had always been Radical thinkers. It was only a matter of before the longest democratically elected Left government was formed in West Bengal. The left, for their part, did try to do away with the inequality in the society with the land reform. However, their stranglehold on unions and frequent rabble rousing led to a massive decline in productivity of offices and factories. West Bengal became engulfed in petty politics and local turmoil.
The birth of the Indian armed left extremism took place in an obscure place in West Bengal, Naxalbari. The dreaded "Naxal" as the Left Wing Extremists are now called are the biggest internal security challenge before the entire country. The Left, in its own stupor, ignored the signs of rot and Industries ran away from the state. Those looking to make an entry in the state were treated to even worse excesses. The left government rigged elections, murdered political opponents and promoted illegal immigration from neighboring Bangladesh. From their strong base in West Bengal, the Left started to weild a disproportionate influence on the national stage. Rallies held in opposition to the government were frequently lathi-charged by the police and protestors beaten up and thrown in the jail. The West Bengal under the left started to resemble the British Police Raj. In one such rally, a young woman was beaten and manhandled by the police.
The young woman was Mamta Banerjee and she vowed to uproot the left in their fort. "Maa, Mati, Manush" she said, forcing the Bengalis to remember their glorious past and whip up a sense of Bengali Pride. It took time and a lot of politicking to Defeat the left and when the left was finally defeated in West Bengal, the people heaved a sigh of relief. Things would now improve, the state would now improve they said. The start was promising. Development did take priority in the state government's agenda. But the happiness did not last for long. Most of the local goons in the employ of the Left who had until then rigged elections and bloodied the streets found new paymasters in Mamta didi, as she is lovingly referred to now. The Left had promoted illegal immigrants from Bangladesh. Most of these immigrants under the Left were Hindus who formed a formidable votebank for it. To tackle this issue, Mamta Didi started promoting existing and incoming illegal Muslim immigrants from Bangladesh. They were given identity cards, ration cards and funds and they swarmed in huge numbers from across the border. Her policies shifted from development to minority appeasement. Stipends were provided for Muslim clerics while huge accommodations were made for the minorities to celebrate various festivals. Any and all dissent was rapidly crushed and the political machinery geared towards the creation of a lawless brawling ground. So much so, that a high level leader told journalists that his constituency is "Mini-Pakistan".
Corruption was rampant and senior leaders of the ruling dispensation are now accused and being tried for swindling millions of their meager life savings. Elections are now rigged even more, political opponents brutalized and the entire state administration is geared to serve the whims and fancies of their Didi. For the left, it just the taste of their own medicine, just a little more bitter this time. For the average Bengali, it is a simply hell. Educated Bengalis are rapidly moving away from the state and those left behind, lament the sorry state of affairs. Mamta Didi did not replace the Left, she has become the Left, only more demented and twisted. BJP, which is the ruling party at the Centre and in most of India, has never been strong in West Bengal even though one of its most prominent ideologues, Syama Prasad Mokherjee, was from the same state. However, this is rapidly changing. While the TMC, Mamta's political party, remains the numero uno in the state, the BJP, a fringe player before 2014 is fast becoming the principal opposition. The former left and Congress vote bank appears to be coalescing towards BJP and it appears well poised to pose a credible challenge to Mamta didi. However, the lack of a hood political face and a dedicated ground force will continue to dampen its prospects in the state.
To conclude, West Bengal was the richest province of India but today, it is the 6th. There is a lack of industries and jobs for its youth. Rapid emigration is eroding its intelligentsia and the Indian Civil Services, which used to be dominated by Bengalis, now has more Northerners in its ranks. The West Bengal of past which used to dominated the nation scenes for excellence in multiple domains now dominates the headlines for all the wrong reasons. Will the scenario change? Will the ruling dispensation finally come to its senses or will another, equally polarizing outfit take its place. It is with a heavy heart that I say, but Derozio's words could never have been any truer before this date.
My country! In thy days of glory past
A beauteous halo circled round thy brow
and worshipped as a deity thou wast—
Where is thy glory, where the reverence now?
Thy eagle pinion is chained down at last,
And grovelling in the lowly dust art thou,
Thy minstrel hath no wreath to weave for thee
Save the sad story of thy misery!
Well—let me dive into the depths of time
And bring from out the ages, that have rolled
A few small fragments of these wrecks sublime
Which human eye may never more behold
And let the guerdon of my labour be,
My fallen country! One kind wish for thee!
* To India – My Native Land by Henry Louis Vivian Derozio
Power Politics and Democracy in Pakistan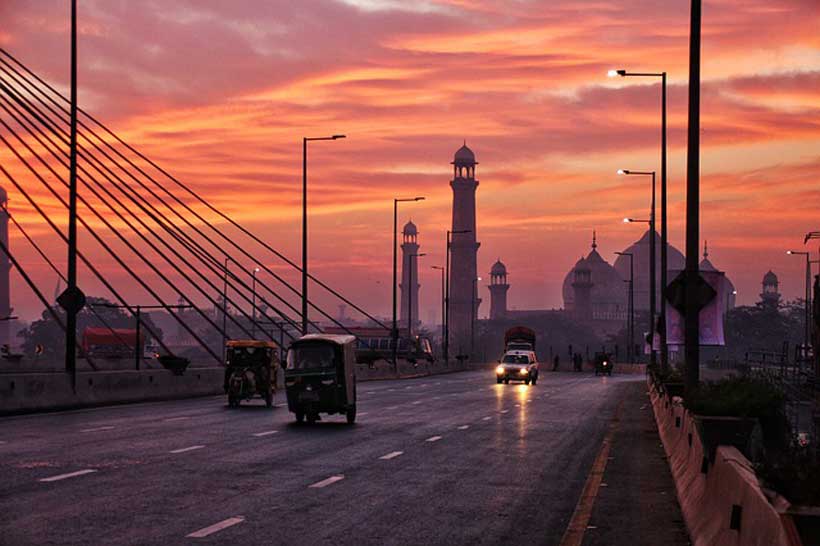 Pakistan politics is boiling hot nowadays, as, all parties conference which was hosted by Pakistan Peoples Party resulted into formation of an alliances named as "Pakistan Democratic Movement". The agenda of Pakistan Democratic Movement (PDM) was set to overthrow the "selected" but not "elected" government of PTI's government under the leadership of Imran khan. PDM comprises of different activities like Parties corner meetings, protests and final and distinctive long March in the beginning of January 2021. The gathering of all opposition parties under a single umbrella is an achievement for opposition stake holders.
To implement the agenda of PDM, on 16 Oct 2020,A power show was arranged in which leaders told Imran Khan that his government's is up. All the leading leaders including Maryam, Bilawal and Fazal Ul Rahmantook the stage to lash out at PM Imran Khan. Moreover, the PPP chairmen outrageously outspoken about the role of Military establishment in domestic politics. He referred to the PM Imran khan's statement that
" civilian government and the military leadership are on the same page", Bilawal said that the selected and selectors will have to come on the opposition page."
The Ex Prime Minister, Nawaz Sharif Openly criticized the COAS, Qamar Javed bajwa and Intelligence agencies head by taking their names and accused them of bringing Imran into power.
The benchmark in civil-military relations in Pakistan merely states that civilians have a distinctive right to be wrong in political affairs. Mostly, pro-military advocates that civilian political leaders have not done their job in providing security, economic development and social cohesions. Civil-military relationships have seen many ups and downs in the past since establishment of Pakistan. In 70 years of age, Pakistan have seen thrice time Dictatorship and very less democratic rule. Generally, in Pakistan politics it is said
" The road to power in Pakistan passes from Rawalpindi but not from the Parliament".
Recently, political parties are criticizing the disturbing role of Military establishment in national politics. This is not a new phenomenon but a common tool of opposition parties to maneuver the narrative. If we turn the pages of history then it is revealed that the leaders of prominent parties are production of military giant.
"The current ruling party PTI chairmen addressing a press conference in the capital said that election 2013 was massively rigged and accused the army of helping the PML-N to win the elections and paved the way for Nawaz Sharif to become a Prime Minister for third time and name brigadier Ranjha for personally supervision of the job to ensure the PML-N as a single largest party."
But, it was the same Imran Khan, who praised the Army and showed consent to invite them for the supervision of elections. He has identified and analyzed the situation that without establishment support, it was impossible to come in power and it is evident how both parties are supporting each other for their interests. The prominent support came on the screen when prime minster and cabinet fully supported the extension bill of Chief of Army Staff.
There is power politics running even within the military institutions over the extension of present chief of army staff because some of Generals were not showing willingness over this action. A group of personnel, who are not satisfied with the extension of Bajwa, is striving to exert pressure on government. The dissent forces are playing cards by using old and manipulative tools to achieve real motives. The same thing was happening when Imran Khan was on strike and frequently using Word "third empire " to decide the political future of Pakistan.
"With old techniques and new faces, backdoor forces are playing out their roles to prove that politics is a dirty garbage of road, to create opportunities to come out of box for more stakes to protect individual as well as a specific group interests."This implies that military is not for war but to fix the broken system. The tactics have been changed but the objectives are same as it were to consolidate more power. Although, constitution of Islamic Republic of Pakistan provide a straight forward directions about the functions of institutions and military is nothing to do with political affairs except defending borders. Undoubtedly, Pakistan is a security state and surrounded by the hostile environment. Pakistan military is should be taken on board while deciding the security issues but they should not be allowed to interfere in the political issues of state.
When we look towards the Pakistan democratic Movement, we see the politicians are the people who have been ruling the Pakistan for almost 20 to 30 years particularly in Sindh, Punjab and Center. Most of them have visited the jails over corruption allegations and pro Imran people argue that they are pressuring the government to get rid of all cases filed against them. On the other hand, PM is not taking this movement seriously as government is fully backed by establishment. In addition to this, PM khan called it a interests group which want NRO from government to protect their historical corruption. In contrast, Pakistan Democratic Movement openly calling for a traditional democracy in Pakistan. Interestingly, this group consists of left, right, central and extremist religious parties. It is a golden opportunity for opposition parties to exploit the economic conditions as government is in difficult situation to handle the economic conditions. The price hike, unemployment and bad governance is adding fuel into the fires for government. Shrinking Economy under the IMF policies demanding high taxes for regulations.
The question is that if political parties are serious about democracy then they should come to the Parliament and make such arrangements which could fulfill the gaps particularly in electoral process. It is no doubt that real democracy exists where representatives are elected not selected. If the political leaders are really keen to fix the system then they should join the hands to move forward for the betterment of Pakistan but not for personal interests. If it does not happen and same situation prevails as it has been prevailing in the past then powerful and hegemon institution would never let the political parties to fix the system.
Human rights violations in India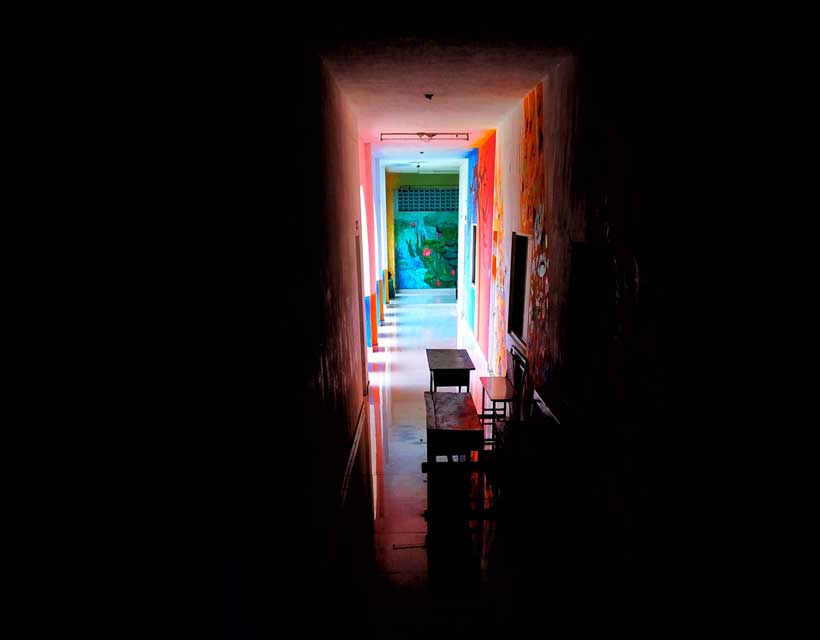 In yet another damning report, the United Nations' High Commissioner for Human Rights, Michelle Bachelet expressed `concern over restrictions on Non-governmental Organisations, arrests of activists and implications of Citizenship Amendment Act.
She `appealed to the Government of India to safeguard the rights of human rights defenders and NGOs, and their ability to carry out their crucial work on behalf of the many groups they represent'. She `expressed regret at the tightening of space for human rights NGOs in particular, including by the application of vaguely worded laws that constrain NGOs' activities and restrict foreign funding'. Besides, she `cited as worrying the use of the Foreign Contribution Regulation Act (FCRA), which a number of UN human rights bodies have also expressed concern is vaguely worded and overbroad in its objective'. The Act prohibits `receipt of foreign funds "for any activities prejudicial to the public interest'. But, it leaves vague definition of the `public interest' ad `prejudicial' to wild imagination of police officers.
The Act, which was adopted in 2010 and was amended last month, has had a detrimental impact on the right to freedom of association and expression of human rights. Amnesty International was compelled to close its offices in India after its bank accounts were frozen over alleged violation of the FCRA. Bachelet noted, `The FCRA has been invoked over the years to justify an array of highly intrusive measures, ranging from official raids on NGO offices and freezing of bank accounts, to suspension or cancellation of registration, including of civil society organizations that have engaged with UN human rights bodies. ..Constructive criticism is the lifeblood of democracy. Even if the authorities find it uncomfortable, it should never be criminalized or outlawed in this way.'
India keeps the UN in dark: The UN Human Rights Committee oversees implementation of the International Covenant on Civil and Political Rights to which India is a party. The Committee found that India did not `show the specific nature of the threat or risks posed, and limit its responses to those necessary and proportionate to address such threat or risks' . India was bound to explain to the Committee that it was invoking `national security and protection of public order as a reason to restrict the right to freedom of association'.
The Committee noted that `more than 1,500 people have reportedly been arrested in relation to the [CAA] protests, with many charged under the Unlawful Activities Prevention Act – a law which has also been widely criticized for its lack of conformity with international human rights standards'.
Bachelet drew attention to arrest and continued detention of the 83-year-old Catholic priest Stan Swamy, a long-standing activist engaged in defending the rights of marginalized groups, despite his poor health. She urged India `to ensure that no one else is detained for exercising their rights to freedom of expression and peaceful assembly, and to do its utmost, in law and policy, to protect India's robust civil society'.
A bird's eye view of India's anti-human laws: India claims to be the "world's greatest democracy". But, the shiny face of democracy has been disfigured by repressive Indian laws like: (1) Indian Armed Forces (Special Powers) Act, (2) Terrorist-Affected Areas (Special Courts) Act, (3) Terrorist and Disruptive Activities (Prevention) Act, 1987 (TADA), and (2) Prevention of Terrorism Act, 2002 (POTA).
The aforementioned laws clothed police and security/armed forces with emergency powers without explicitly abrogating people's fundamental rights under the Indian Constitution (a fundamental right cannot be usurped or altered).
POTA is successor to TADA. The TADA remained in force between 1985 and 1995 (modified in 1987) under the background of the Punjab insurgency and was applied to whole of India. The Act had a sunset provision for lapsing after two years post-commencement, which it did on 24 May 1987. The POTA is just old wine in new bottle. It does not repeal fake cases under TADA. Indian media termed POTA as "draconian'. Verily so as penalties under this law are akin to those stipulated in Draco's code of 610 BC to forestall future revolts by common men. The code provided death penalty for even trivial offences like stealing an apple, or an earthenware utensil.
The POTA attaches evidentiary value to the telephonic, telegraphic and internet conversations. The brutality of the law was brought into limelight when S. A. R Geelani, a Kashmir lecturer in Delhi University was implicated for attack on the Indian parliament (December 13).
POTA was employed to frame cases against several other Kashmiri leaders _ Yaseen Malik, Syed Ali Geelani et al. Despite his frail health (ailing kidney, heart with right ear subjected to micro-surgery), Malik was arrested on March 25 under POTA for receiving ISI's money when he was addressing a press conference at the Hurriyat office. The court acquitted him with observation that there is not an iota of believable evidence against him.
Syed Geelani and his journalist son-in-law, Iftikhar Gilani also were detained under POTA. Funny charges on senior Geelani included: (1) "Being a member of Jamaat-e-Islami, he criticised US war against Afghanistan, and described himself as Pakistani".
Iftekhar Geelani was detained for violation of Official Secrecy Act for possessing information about Indian troops' movement of pre-1996 period. The alleged information was available on the internet. Having failed to make a case against him, police charged him under the Pornographic Act!
POTA features: In what follows, we would review significant features of POTA. It usurps Constitution-of- India safeguards for fundamental rights (part 3, articles 13-35). The rights include "life and liberty of the person" (article 21) and "freedom of expression" (article 19). The POTA also violates article 21 which provides that "no person shall be deprived of his life or personal liberty except according to procedure established by law".
TADA was meant to suppress the Sikhs' freedom movement. POTA is intended to stifle Kashmiris' freedom movement. Due to heavy opposition from the NHRC, human rights organisations and political parties POTA was not introduced as a bill in parliament. Instead, it was promulgated as POTO, Prevention of Terrorism Ordinance.
POTO became POTA on March 26, 2002. POTA as a modified version of TADA, with similar inconsistencies in protection of human rights.
The POTA violates international-human-rights standards, which provide the framework for international protection and promotion of human rights. It is also incompatible with international human rights standards and treaties, particularly the International Covenant on Civil and Political Rights (ICCPR), to which India is a party.
India has signed but not yet ratified the UN Convention against Torture and Other Cruel, Inhuman or Degrading Treatment or Punishment (CAT) to validate torture under POTA. However, notwithstanding non-ratification, adherence to international human rights standards has been upheld by the Supreme Court of India in a number of decisions (for example, Vishaka & Others vs. State of Rajasthan & Others: 1997(6) SCC24).
The Telegraph Act makes intercepts inadmissible as evidence. But POTA allows it. Other rights-suffocative features of POTA include: (1) vague definitions, (2) insufficient pre-trial and trial safeguards, (3) threats to freedom of association and freedom of expression. Ensuing paragraphs highlight the features.
VAGUE DEFINITIONS: Section 3(5) of the POTA, while criminalizing membership of a "terrorist gang" or a "terrorist organisation," does not clearly define what these terms mean. The crime is considered complete upon proof of membership.
Thus POTA provides for criminal liability for mere association or communication with suspected terrorists or expressing political opinions without the possession of criminal intent. Obviously, the section is repugnant to ` the right to freedom of association' enshrined in Article 22 of the ICCPR.
Section 3(8), purports to punish those in possession of information of material assistance in preventing a "terrorist acts". Failure to provide such information is punishable by up to three years' imprisonment.
Section 4 of POTA allows legal presumption that if a person is found in unauthorized possession of arms in a "notified area," he/she is automatically linked with terrorist activity. This along with other provisions undermines the basic right to be presumed innocent until proven guilty.
ARREST: Section 48(2) provides for pre-trial police detention for up to 180 days. This provision contradicts Articles 9(2) and 9(3) of the ICCPR which require that all arrested people be promptly informed of the charges against them and that they are entitled to trial within a "reasonable time", or release.
TORTURE: Torture in police custody is a well-known fact. Section 32 provides that confessions, even those under duress or torture, made to police officers are admissible in trial. This violates Indian Evidence Act, article 14(3) (f) of the ICCPR and article 20(3) of the Constitution of India.
Section 56 of the Ordinance provides for protection from punishment and blanket immunity to police officers who use torture or cruel, inhuman or degrading treatment during interrogations. POTA obviously contradicts India's repeated promises that she is dedicated to eradicating torture".
Efforts on the anvil to refine POTA are nothing but palliatives to cure police brutality. Hence, they are not worth discussing. When asked about the POTA, in an interview to The Hindu, Dato' Param Cumaraswamy, former United Nations Special Rapporteur on Independence of Judges and Lawyers said: "Past experience had shown that draconian legislations did not provide much safety to the state against terrorists or militants but were used only to protect the safety of the government in power". He added, "My concern is that extensive powers given to the executive can always be abused without there being any independent judicial review".
Conclusion: India uses its draconian laws to gag dissent. The Hindu-monk chief minister of India's northern state of Uttar Pradesh regards a cow as a citizen. He directed the police to register cases under National Security Act for offences concerning a cow. One hundred and forty cases were soon registered to terrify the Muslim.
The inescapable conclusion from the above analysis is that the POTA is meant to gag political dissent and crush freedom movements. It baffles one's imagination that POTA has the same goal as Draco's code had 2, 613 years back that is "crush common men's revolt by use of brutal force". POTA is unnecessary in view of India's other equally draconian laws like Indian Armed Forces (Special Powers) Act and Terrorist-affected Areas (Special Courts) Act. These laws allow pre-trial detention of "suspected militants" without disclosing reasons and house searches without warrants. An arrestee is considered guilty until he is proved innocent. An appeal against POTA lies to the inaccessible Supreme Court.
India's fury at Moeed Yousaf's interview?
In an interview with Indian media outlet The Wire, Moeed Yusuf , revealed that India had expressed a "desire for conversation" but said that Pakistan's agreement to talks would be conditional (Talks with India only possible with Kashmir as third party, says SAPM Moeed Yusuf, Dawn 14 Oct 2020) . India quickly denied any offier for talks. Moeed as also his interviewer were quickly dubbed anti-India jihadi.
A leader becomes a traitor the moment he stops singing paeans for "secular democracy". Take Sheikh Abdullah. Barkha Dutt recalls (This Unquiet Land, p. 154) `In a 1948 speech to the United Nations, Sheikh Abdullah … made a blistering defence of the accession to India. Sher-e-Kashmir (Lion of Kashmir) roared, :`I had thought all along that the world had got rid of Hitlers…but what is happening in my poor country I am convinced that they have transmigrated their souls into Pakistan…I refuse to accept Pakistan as a party in the affairs of Jammu and Kashmir'
Dutt says, "Sheikh Abdullah [later] began to talk about possibility of independent Kashmir…Soon after he changed his stance he was jailed and dismissed from office and was not able to lead the state for another twenty years'.
While talking to Cyril Al Maeda in an exclusive interview that appeared on 12th May, Pakistan's former prime minister Sharif had said `Militant organizations are active. Call them non-state actors, should we allow them to cross the border and kill 150 people in Mumbai?' During Kalbushan jhadav'strial, Indian counsel used the MNS statement ` to blame Pakistan for its alleged involvement in sponsoring terrorism in India'.
The factual position is that gullible Sharif had relied on statement by then serving ISI chief Shuja Pasha. Even Pasha's statement was grossly misinterpreted. Pasha never asaid that it was ISI who in any way sponsored the Mumbai operation. Even the USA never trusted interrogation of David Headley who was `linked' to the Mumbai incident.
Let me quote Mohammed Adobo and Etgar Ugur (eds.), Assessing the War on Terror, 2013, Lynne Reiner Publishers, Inc., Colorado 80301 (USA). Chapter V: Pakistan Perfidious Ally in the War on Terror, C. Christine Fair, p. 85)
According to Indian officials who interrogated him after his indictment, David Headley, an American involved in the Mumbai attacks conceded ISI involvement (Jason Burke, "ISI chief aided Mumbai terror attacks: Headley", The Hindu October 19, 2010; Jane Perlez, Eric Schmitt and Ginger Thomson, "US had warnings on Plotter of Mumbai Attack", New York Times, October 17, 2010). US officials have not endorsed this claim. Bt, according to some reports, the current director general of the ISI Shuja Pasha, acknowledged that the persons connected to the ISI were involved in attacks (Woodword, Obama's Wars, pp 46-47). Documentary analysis shows secretive Mumbai trials were translucent (Davidson, Betrayal of India: Revisiting the 26/11 Evidence).
It is a documented fact that India is stroking insurgencies in neighbouring countries. Unlike Kashmir, Bangladesh was not a disputed state like Jammu And Kashmir State. It was an integral part of Pakistan. But, harboured, nurtured, trained and armed Bangladeshi 'freedom fighters'… Some Indian diplomats and RAW cover officers have made startling revelations in their books about involvement in insurgencies or terrorism in neighbouring countries. . For instance, RK Yadav, and B. Raman (The Kaoboys of R&AW: Down Memory Lane) make no bones about India's involvement in Bangladesh's insurgency. They admitted that India's then prime minister Indira Gandhi, Parliament, RAW and armed forces acted in tandem to dismember Pakistan. Raman recalls 'Indian parliament passed resolution on March 31, 1971 to support insurgency. India Gandhi had then confided to Kao that if Mujib was prevented from ruling Pakistan, she would liberate East Pakistan from the clutches of the military junta. Kao, through one R&AW agent, got hijacked a plane Fokker Friendship Ganga of Indian Airlines from Srinagar to Lahore. India's security czar Doval publicly claims that he acted as a spy under a pseudonym in Pakistan for 11 years. India's then army chief, SAM Manekshaw confessed in video interview that India Gandhi ordered him to attack erstwhile East Pakistan. (YouTube: Indian Army Stories of the Indo-Pak War 1971 by Sam manekshaw).
United Nations' view of `accession: Aware of India's intention to get the 'Instrument of Accession' rubber-stamped by the puppet assembly, the Security Council passed two resolutions to forestall the `foreseeable accession' by the puppet assembly. Security Council's Resolution No 9 of March 30, 1951 and affirmative Resolution No 122 of March 24, 1957 outlaws accession or any other action to change status of the Jammu and Kashmir state.
Under hypnotic spell of Indian propaganda, readers naively accept IHK's `assembly' and preceding `instrument of accession' as fait accompli. No sir, they aren't. Aware of India's intention to get the 'Instrument of Accession' rubber-stamped by the sham assembly, the Security Council passed two resolutions to forestall the foreseeable` accession' by the puppet assembly. Security Council's Resolution No 9 of March 30, 1951 and confirmatory Resolution No 122 of March 24, 1957 outlaws accession or any other action to change status of the Jammu and Kashmir state.
`Accession instrument' is a myth, unregistered with the UN. Alastair Lamb, in his book Incomplete Partition (Chapter VI: The accession Crisis, pp. 149-151) points out that Mountbatten wanted India not to intervene militarily without first getting `instrument of accession' from maharajah Hari Singh. Not doing so would amount to `intervening in the internal affairs of what was to all intents and purposes an independent State in the throes of civil conflict'. But, India did not heed his advice. It marched its troops into Kashmir without maharajah's permission _ an act of aggression. Lamb says `timing of the alleged Instrument of Accession undoubtedly affected its legitimacy'(p.172, ibid). She adds `If in fact took place after the Indian intervention, then it could well be argued that it was either done under Indian duress or to regularise an Indian fait accompli'.
He argues that the maharajah was travelling by road to Jammu (a distance of over 350 km). How could he sign the instrument while being on the run for safety of his life? There is no evidence of any contact between him and the Indian emissaries on October 26, 1947. Actually, it was on October 27, 1947 that the maharajah was informed by MC Mahajan and VP Menon (who had flown into Srinagar) that an Instrument of Accession is being fabricated in New Delhi. Obviously, the maharajah could not have signed the instrument earlier than October 27, 1947. The instrument remains null and void, even if the maharajah had actually signed it. The reason, as pointed out by Alastair is that the `signatures' were obtained under coercion. Under law, any undertaking secured through coercion or duress is null and void. She points out Indian troops had already arrived at and secured Srinagar airfield during the middle of October 1947. On October 26, 1947, a further airlift of thousands of Indian troops to Kashmir took place. She questions: "Would the maharajah have signed the Instrument of Accession, had the Indian troops not been on Kashmiri soil?" Isn't it funny that, in the summer of 1995, the Indian authorities reported the original document as lost or stolen?
Lamb concludes (p. 191, ibid):`According to Wolpert, V. P. Menon returned to Delhi from Srinagar on the morning of 26 October with no signed Instrument of Accession. Only after the Indian troops had started landing at Srinagar airfield on the morning of 27 October did V. P. Menon and M. C. Mahajan set out from Delhi from Jammu. The Instrument of Accession, according to Wolpert, was only signed by Maharajah Sir Hari Singh after Indian troops had assumed control of the Jammu and Kashmir State's summer capital, Srinagar'.
It is time the Kashmiris woke up and grab the opportunity to correct their historical blunder. It is `Now or Never'. No more palliatives.
Conclusion: India is unqualified to become a permanent member of Security council as it has flouted international treaties. India is wedded to `might is right' (Noam Chomsky, Rogue States: The Rule of Force in World Affairs). It should be shunned as a rogue state and punished as a pariah states ( Tim Niblock, Pariah States and Sanctions in the Middle East).