Addressing Poverty as a Climate Change Adoption Strategy
The Earth is experiencing the warmest surface temperatures since modern climate measurements were implemented in 1880. This extreme global warming is the result of excessive concentrations of greenhouse gases in the atmosphere. Moreover, overwhelming scientific evidence has concluded that climate change has been caused by anthropogenic greenhouse gas emissions, and if these are not substantially reduced, the devastating effects that it will have for future centuries will be irreversible.
Although developed countries have released most of the greenhouse gases that have caused climate change, the United Nations Framework Convention on Climate Change (UNFCCC) has stated in its book entitled "Climate Change: Impacts, Vulnerabilities and Adaptation in Developing Countries" in 2007 that, over the next decades, "… billions of people, particularly those in developing counties, [will] face shortages of water and food and greater risks to health and life as a result of climate change". Consequently, global action should be focused on providing developing countries, and especially their most disadvantageous poverty-stricken sections and minority groups, who are the most vulnerable social groups in them, the necessary resources to adapt to the new climatic conditions that will arise from climate change.
Vulnerabilities of these extremely poverty-stricken sections and minority groups in developing countries are aggravated by discrimination and social exclusion that prevent them from acquiring the necessary resources to cope with global warming on their own. Adaptation strategies that are implemented need to acknowledge the circumstances of these groups to the extent of their vulnerabilities to climate change.
Poverty and Climate Change
Even though developing countries have less responsibility than developed countries for causing anthropogenic climate change, they are the most vulnerable to its effects. In fact, 95% of fatalities from global natural disasters have been suffered by developing countries in the last 25 years, fiercely striking their poverty-stricken sections and minority groups, according to Peter Höppe in Global Economic Symposium 2011.
Of the developing countries in the world, the populations from Africa, South Asia and Latin America are the most threatened by the consequences of climate change, due to the extreme poverty, social inequality and discrimination that exist in them. According to the GINI coefficient (2013), a statistical index used to measure income inequality, of the 40 countries with the highest rate of inequality, 93% belong to Africa (43%) and Latin America (45.70) and in South Asia the extreme poverty was estimated at 15.1%. In consequence, though developing countries of Africa, Latin America and South Asia are mostly exposed to the extreme weather events and altered climatic conditions, they are the least prepared to handle them.
The region of Africa is highly exposed to the effects of climate change. According to the Intergovernmental Panel on Climate Change (IPCC) in 2007, "The population at risk of increased water stress in Africa is projected to be between 75-250 million and 350-600 million people by the 2020s and 2050s, respectively". It is projected furthermore that temperatures in Africa will rise faster than the global average during the 21st Century. Meanwhile, the great ecosystem diversity in Latin America and the Caribbean is subject to a large variety of climate change vulnerabilities along the continent. According to the Food and Agricultural Organization of the United Nations, "in 2010, 98 of the world's most serious natural disasters occurred in Latin America, and 79 of these were climate-related. They caused more than 300,000 deaths and losses valued at 49.4 billion US dollars, and affected 13.8 million people." All together, the destruction that flooding could wreak in South Asia's low-lying and urban areas is cruelly complemented by the effects of drought and changes in seasonal rainfall. The IPCC's Fifth Assessment Report predicts that in forthcoming decades, "the impacts of climate change will influence flooding of settlements and infrastructure, heat-related deaths, and food and water shortages in South Asia". Further, the extreme weather events and altered climatic conditions are exacerbating the poverty level in developing countries. According to the World Bank in 2015, "…as the impacts of climate change worsen, it will become harder to eliminate poverty. That leaves a narrow window for ending extreme poverty and putting in place the safety nets that can keep poverty at bay while countries also work to lower their emissions toward net zero."
Climate Change Adaptation in Developing Countries
According to the UNFCCC, the effects of climate change are already unavoidable, notwithstanding the efforts taken by the international community to reduce the amount of greenhouse gases that are released into the atmosphere. To combat global warming, it is no longer enough to focus on the mitigation of greenhouse gas emissions. Global warming will alter the patterns of weather and generate new climatic conditions that societies will have to adapt to. Action must therefore be centered on generating adaptation strategies for countries to adjust to climate change's negative effects.
With the adoption of the Paris Agreement in December 2015 – a legally binding, landmark treaty on global warming, although is not yet in force, climate change adaptation has been given a greater relevance than ever before as one of the three main goals of the global action against climate change, and so, it is of paramount importance to understand how these adaptation strategies can be designed and implemented in order to help developing countries and their minority groups to manage global warming. Article 2(b) of the Agreement gives emphasis on increasing the ability to adapt to the adverse impacts of climate change and foster climate resilience besides limiting global temperature and mitigating greenhouse gas emissions, particularly those adaptation efforts of developing countries that are most vulnerable to the adverse effects of climate change. The Agreement did identify the basic requirements of all adaptation strategies, namely, to structure them upon the specific circumstances of each country, guided by the traditional knowledge of indigenous peoples and local communities, promoting the full participation of minority groups, and addressing the social and economic vulnerabilities that affect its population [Article 7(5)]. Addressing social inequalities and exclusions that aggravate poverty is crucial to any adaptation strategy, because they will not deliver results if the social groups that need them are illiterate, poor, hungry and diseased, and cannot use them; or if the aid does not reach them because of the corruption of their governments and the fragility of their institutions.
Poverty and Climate Finance
Responding to the climate challenge requires collective action from all countries. Although developing country Parties, especially those that are particularly vulnerable to the adverse effects of climate change, have made efforts to adapt to the new climatic conditions on their own, their efforts will not be sufficient if they do not receive financial and technological support from the international community because they do not have the financial and technological resources, nor the necessary infrastructure and institutions to adapt to the global change.
Climate finance has been a central element of the international climate change agreements from the beginning. The UNFCCC, agreed in 1992, stated that developed countries shall provide "new and additional financial resources" to developing countries. The Convention and the Protocol therefore foresee financial assistance from Parties with more resources to those less endowed and more vulnerable.This commitment was further reinforced in the Cancun Agreements in 2010 where the Green Climate Fund (GCF) was established to act as a key mechanism to deliver large scale financial resources to developing countries.
Most recently in the Paris Agreement in 2015 the issue of climate finance was further postulated. Article 9 of the Agreement ascertains developed countries responsibilities in climate change adoption including financial resources to assist developing country Parties with respect to both mitigation and adaptation in continuation of their existing obligations under the Convention, to take the lead in mobilizing climate finance from a wide variety of sources, instruments and channels. Article 2(c) sets a goal of the Agreement to make finance flows consistent with a pathway towards low greenhouse gas emissions and climate resilient development. Article 7(2)of the Agreement recognizes a contribution to the long-term global response to climate change to protect people, livelihoods and ecosystems, taking into account the urgent and immediate needs of those developing country Parties that are particularly vulnerable to the adverse effects of climate change. Article 7(6) recognizes the importance of support for and international cooperation on adaptation efforts and the importance of taking into account the needs of developing country Parties, especially those that are particularly vulnerable to the adverse effects of climate change.
The GCF, together with the Global Environment Facility (GEF), under Article 11 of the Paris Agreement, was given an important role in serving the Agreement as operating entities of the Financial Mechanism and as such represent the main channels through which future sources of international climate finance are expected to flow in the years to come. The Financial Mechanism was established with a view to reinforcing and streamlining efforts to provide concessional financial resources to developing country Parties.
It is widely claimed that the objective of the GCF is to raise $100 billion per year in climate financing by 2020. This is not an official figure, however, and disputes remain as to whether the funding target will be based on public sources, or whether leveraged private finance will be counted towards the total. As of July 2017, the GCF has raised USD 10.3 billion equivalent in pledges from 43 state governments, according to GCF's resource mobilization statistics. A major new report from the Global Commission on the Economy and Climate calls on governments and finance institutions to scale up and shift investment for sustainable infrastructure since the report estimates investments totaling about US$90 trillion will be needed in infrastructure over the next 15 years as a fundamental strategy to spur growth. The model of "micro-scrutiny" of paperwork used by the GCF has been argued as ineffective and inappropriate since this process slowed the GCF's project allocations.
While the broad agreement on the international climate finance to be provided to developing country Parties has been reached, the debate is now focused on the fine detail of how to deliver this. In particular, how this figure should be raised, what financing should classify, and how should it be distributed.
Discrimination of Minority Groups in Developing Countries and Climate Change
Among the social groups that inhabit developing countries, minorities like indigenous people and ethnic communities are the most vulnerable victims of global warming, not just because of the exposed ecosystems they inhabit and the close relationship they maintain with nature but their vulnerabilities to the consequences of climate change are clearly rooted in their conditions of poverty, discrimination and social exclusion. As a result, climate change adaption strategies that are being designed and implemented are not taking minorities in consideration, and are in effect leaving them on their own to survive (or not) global warming.
Any climate change adaptation strategy that is designed and implemented in developing countries has to contemplate transversal measures that address the social exclusions and inequalities of their minorities, because they are the ones with the fewest resources to cope with global warming and the most likely to suffer its effects in a life-threatening way. To protect minority groups and guarantee their existence, it is important that the social inequalities in which they live be addressed, because adaptation strategies have to be aimed at providing these vulnerable groups with the necessary resources for them to cope with climate change on their own.
Reducing Social Inequalities as a Climate Change Adaptation Strategy
According to the Paris Agreement, the essential goal of climate change adaptation is the protection of people and their livelihoods and ecosystems, especially the vulnerable groups, like minorities, that inhabit developing countries (Article 2). Adaptation techniques implemented in developing countries that are focused in protecting economic sectors are not enough because they do not address the social inequalities that are the essence of their climate change vulnerabilities. In consequence, transversal adaptation strategies that combine technology and financial transfer with structural reforms in the social fabric of the society can be more effective in managing global warming in the long-term. In addition, it is important that the adaptation strategies include mechanisms that enable vulnerable social groups to participate in their elaboration, implementation and accountability. By doing this, the strategies will be benefited from the unique local knowledge of the inhabitants of the ecosystems, and the vulnerable social groups will feel part of the action plans, collaborate proactively and benefit from them.
On the other hand, if communities are not involved in the elaboration and implementation of adaptation strategies, they will perceive them as an intervention from the government, and will not contribute proactively to them.
Conclusion
The magnitude of the consequences that climate change will have on the world is still relatively unknown. Nevertheless, it has already altered global climatic conditions and caused devastating effects on all countries and their populations, particularly those that are most vulnerable to such effects. The promotion of climate change adaptation is, thus, an urgent matter. For such promotion to lead to effective action, governments have to acknowledge the fact that only by addressing socially, economically and politically enabling policy framework that combines climate actions and the needs of vulnerable social groups their populations will be capable of successfully managing climate change and adapting to it. Adaptation strategies can be sectoral – aimed at specific affected areas, multi-sectoral – when the affected natural resources cover different areas and transversal – with the objective of introducing structural changes to the existing social fabric for it to be better capable of coping with global warming. The international community needs to broaden their view of the problem and possible solutions. If this does not happen, climate change will continue to accentuate the already disproportionate vulnerabilities of poverty-stricken people and minority groups in developing countries, and its consequences will be catastrophic to humanity.
Sea-Level Rise Could Sink The U.S. Southeast: How To Fight It As Individuals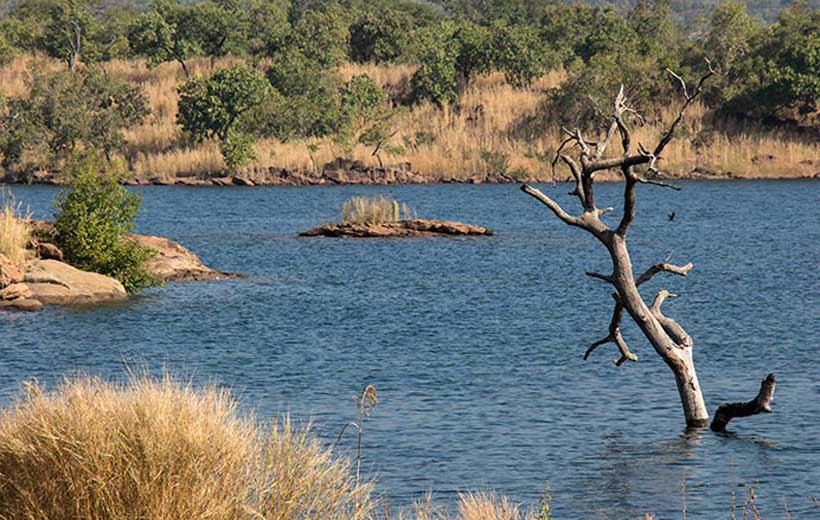 Authors: Dr. Arshad M. Khan and Meena Miriam Yust
The latest news on rising sea levels can be described as another example of human folly. The Anthropocene has seen plant extinctions, animal extinctions, both at an unforeseen pace, and now there is not only worsened coastal flooding but a vast area of low-lying south-eastern United States eventually could be under water. Who says so? And with what level of confidence can we make such a prediction?
An assessment by 106 specialists, who study sea-levels and were selected on the basis of peer-reviewed published research, projects a meter rise by century's end. Earlier, in September 2019, the UN Intergovernmental Panel on Climate Change (IPCC) issued a report estimating, with statistical confidence levels, a global mean sea level rise of 0.3 to 1.1 meters by 2100. Present sea levels are already about a foot higher than in the 1970s, and coastal communities are experiencing chronic flooding that is worsened by storm surges and extreme rainfall events — now more frequent due to climate change.
If global warming remains within 2 degrees Celsius, the experts estimate a sea level rise limited to an average 0.5 meters by 2100 and to between 0.54 — 2.15m by 2300. This is the scenario resulting from the Paris Agreement. However, Donald Trump representing a country that is one of the major contributors to climate warming has already withdrawn from the Paris accord.
The earth's average surface temperature has risen by 1C since the preindustrial era but the trajectory uncontrolled is expected to lead to another 3.5C rise by 2100. This predicts a 0.63 — 1.32m sea-level rise by 2100. But by 2300, this scenario also means a possible 1.8m increase from melting Greenland and Antarctic ice sheets as noted by the experts with knowledge of this aspect of climate change. The resulting total rise by 2300 is then estimated at 1.67 – 5.61m. To those of us used to thinking in terms of the English system, the last figure amounts to 18ft. 5ins.
Consider that some 10 percent of the world's population or about 770 million people live on land less than 5m above high tide levels. Consider also that the scenarios above are based on mean sea levels. It implies there are areas with lower seas — the lucky coastal areas — but also the unfortunates living beside higher seas in low-lying regions. Hence, the unfortunate southeast of the US.
If the figures quoted previously are not scary enough, it is worth noting what happened during the melting of the Eurasian ice sheet 14,000 years ago — it raised sea levels by 8 meters or 26 1/4 feet. All of which leads once again to the question of what we can do as individuals to alleviate global warming in the age of Trump, a man who believes climate change is a hoax. Thanks to him making an ass of himself during his coronavirus news conferences, there is a chance he may not be around.
As individuals, aside from avoiding unnecessary auto trips and walking short distances, one of the best things we can do is to eat less beef (lamb is even worse, pork much less). As ruminants, cows emit gases, mostly methane when chewing their cud and then also from the other end — although there is now hope for a vaccine that can inactivate the digestive bacteria causing it. Methane is 25 times more potent than carbon dioxide in trapping heat. It is why livestock cause 14 percent of greenhouse gas emissions resulting from human activity. It is said, if cows were a country, they would rank third in emissions.
On the positive side, replacing meat with poultry, fish, vegetables and fruit — the Mediterranean diet — helps us live longer, healthier lives. So, what do we have to lose?
Development but Not At The Cost Of Biodiversity: A Plan For "Living In Harmony With Nature"
Authors: Partha PratimMitra and Prakash Sharma*
The United Nations General Assembly in 2006 adopted 22nd May every year as the International Day for Biological Diversity.The day commemorates the adoption of the agreed text of the Convention on Biological Diversity(CBD).This year's slogan is "Our solutions are in nature", which emphasizes upon 'hope, solidarity and the importance of working together at all levels', and a future built in harmony with nature. This year is important because it is the final year for three major instrument, namely United Nations Decade on Biodiversity (2011-2020), the Strategic Plan for Biodiversity (2011-2020) and its Aichi Biodiversity Targets.
The year is also important because CBD is revising and working on another strategic plan to adopt post-2020 global biodiversity framework as a stepping stone towards the 2050 vision of "Living in harmony with nature". The present paper discusses how 'biodiversity' is central to the development of environment discourse, especially when issues concerning 'biodiversity' makes international negotiations and agreements controversial and highly politicized. Amongst issues, perhaps three appears to be crucial i.e. national sovereignty; conservation and sustainable use of biodiversity; access and sharing of benefits of biodiversity.
CBD: Relevance
CBD was signed in the year of 1992 at the United Nations Conference on Environment and Development(the Rio Earth Summit).CBD links traditional conservation efforts to the economic goal of sustainable using of biological resources. CBD has ensured that international environment law recognizes the conservation of biodiversity as "a common concern of humankind", and at the same time remains an integral part of the development process.CBD is legally binding, and nation-states that join it are obliged to implement its provisions.
CBD covers ecosystems, species, genetic resources, biotechnology, and links traditional conservation efforts to the economic goal of using biological resources. It sets out principles for a fair and equitable sharing of the benefits arising from the use of genetic resources. While it reminds decision-makers that natural resources are not infinite and its sustainable use, it recognizes that ecosystems, species and genes must be used for the benefit of humans. The earlier conservation efforts were only aimed at protecting particular species and habitats. Further, CBD offers guidance based on the precautionary principle to the decision makers and demands that where there is a threat of significant reduction or loss of biological diversity, lack of full scientific certainty should not be used as a reason for postponing measures to avoid or minimize such a threat.
To date the Conference of the Parties (COP) has held 14 ordinary meetings, and one extraordinary meeting, namely the Biosafety Protocol, which was held in two parts. From 1994 to 1996, COP was held annually, and thereafter meetings were held less frequently. However, following a change in the rules of procedure in 2000, COPs were held every two years. COP is the governing body of the Convention, and advances implementation of the Convention through the decisions it takes at its periodic meetings.
Through its Cartagena Protocol on Biosafety, it addresses concern of technology development and transfer, benefit-sharing and biosafety issues. It is the first international regulatory framework for the safe transfer, handling and use of Living Modified Organisms. Likewise, the Jakarta Mandate on marine and coastal biological diversity was adopted by the CBD Parties in 1995 to underline the importance of establishing coastal and marine protected areas. Subsequently, the CBD Parties have agreed that marine and coastal protected areas are one of the essential tools and approaches in the conservation and sustainable use of marine and coastal biodiversity. In the same year, Protocol concerning specially protected areas and biological diversity in the Mediterranean was adopted in Barcelona(came into force on 12 December, 1999). It is a key facilitator of CBD implementation in the Mediterranean area. Under the instrument, Parties are obliged to take necessary actions, In order to protect, preserve and manage in sustainable and environmentally sound way, areas of particular natural or cultural value, notably by the establishment of specially protected areas, and to protect, preserve and manage the threatened or endangered species of flora and fauna.
Another important instrument was the Nagoya Protocol on access to genetic resources and the fair and equitable sharing of benefits arising from their utilization. Adopted in the year 2010, the instrument sets out core obligations for its contracting Parties to take measures in relation to access to genetic resources, benefit-sharing and compliance. It also creates incentives mechanism for conserving and sustainably using genetic resources for human well-being.
Balancing Intellectual Property Rights and Biological Diversity: Key Issues
Article 8 (j), CBD encourages to take steps that respect, preserve, maintain knowledge, innovations, practices of indigenous and local communities embodying traditional lifestyles relevant for the conservation and sustainable use of biological diversity. It also suggests use of measures that promote their wider application with the approval and involvement of the holders of such knowledge, and encourage the equitable sharing of the benefits. Article 15(7), CBD mandates that each contracting Party, upon mutually agreed terms, shall take legislative, administrative or policy measures, with the aim of sharing in a fair and equitable way the results of research and development and the benefits arising from the commercial and other utilization of genetic resources with the contracting Party providing such resources. Under Article 16(5), CBD the contracting Parties are required to recognize patents and other intellectual property rights (IPRs)that may have an influence, and shall cooperate in this regard, subject to national legislation and international law in order to ensure that such rights are supportive of and do not run counter to its objectives.
Now, the current IPR regime encourages commercialization of seed development, monoculture, protection of new plant varieties, microorganisms, and genetically modified organisms. As a consequence, the rich biogenetic diversity is being eroded irreversibly. The relationship between the CBD and IPRs has been even considered by the COP in a number of decisions. In this regard, invitation was made to Word Trade Organization (WTO) to consider relevant provisions of CBD, their interrelationship with the provisions of the TRIPS Agreement, and to further explore this interrelationship. Policy-makers and members of civil society have registered concerns that the TRIPS Agreement promotes private commercial interests at the expense of public policy objectives contained in the CBD. It is disastrous to allow commercial priorities at the expense of the diverse eco-systems. The extent IPRs are considered essential to the industries, and in view of the increasing corporate control of biotechnological research, demands revisit of CBD. In this sense many argue that CBD is now regarded as a case of a hard treaty gone soft in the implementation trajectory.
Indian Position on Biodiversity Conservation
India plays a significant role in the protection of biodiversity acknowledges the value of biodiversity for sustaining and nourishing human communities. There are17 "mega-diverse" nation-states that contain 70 % of world's biodiversity. India is one of these megadiverse countries with 2.4% of the land area, accounting for 7-8% of the species of the world, including about 91,000 species of animals and 45,500 species of plants, that have been documented in its ten bio-geographic regions. In order to honour the mandate of CBD, India had enacted the Biological Diversity Act, 2002for preservation of biological diversity, and establishes a mechanism for equitable sharing of benefits arising out of the use of traditional biological resources and knowledge. The Act establishes Authorities at both Central [National Biodiversity Authority (NBA)] and State level [State Biodiversity Board (SBB)].India has framed Guidelines on Access to Biological Resources and Associated Knowledge and Benefits Sharing Regulations, 2014 in pursuance of the Nagoya Protocol. As a result, any person who intends to obtain any IPR by whatever name called, in or outside India, for any invention based on any research or information on any biological resources obtained from India, shall make an application to the NBA in Form III of the Biological Diversity Rules, 2004.Now, where the applicant himself commercializes the process or product or innovation, the monetary sharing shall be in the range of 0.2 to 1.0% based on sectoral approach, which shall be worked out on the annual gross ex-factory sale minus government taxes. Likewise, where the applicant assigns or licenses the process or product or innovation to a third party for commercialization, the applicant shall pay to NBA monetary sharing of 3.0 to 5.0% of the fee received (in any form including the license or assignee fee) and 2.0 to 5.0% of the royalty amount received annually from the assignee or licensee, based on sectoral approach. However, any person applying for any right under the Protection of Plant Varieties and Farmers' Rights Act, 2001 is exempted from this procedure.
India is a leading country in having established a comprehensive legal and institutional system to realize the objectives of CBD. Besides, the efforts on behalf of NBA is recognized globally for its pioneering work to implement the CBD and fully operationalize the access and benefit-sharing provisions, among others through a national network of Biodiversity Management Committees, alongside the establishment of People Biodiversity Registers. There have been certain collaborative efforts, for instance the Government of India in collaboration with the Norwegian Government has established "Centre for Biodiversity Policy and Law" (CEBPOL) for strengthening the biodiversity policy and law in India.
Concluding remarks
Policy-makers have an important role to play in ensuring that policies and practices relating to IPRs, and the need for the conservation of biodiversity, remain mutually supportive. In this regard, Governments are required to adopt an integrated approach 'across'and 'between' different national and international fora, to strictly implement the objectives and provisions of the CBD. Presently, CBD is in the epicenter of Global North-South debate, wherein developed States wants to promotes "scientific development, IPR for plant verities, genetically modified foods",and developing States wants to extent protection on "agriculture, farmer's rights, animal welfare, environment and ecology".
We need to understand that the presentCOVID-19 pandemic has shown us how important is biodiversity in nature, and how scientific development and medicinal advancement are incomplete to handle situations like these. It is a clarion call from our creator is to remind ourselves of "live and let others live". Extinction of species do affect our ecosystem, particularly when every specie has an important role to play on the planet. Biodiversity combines interactions of all living organisms and their existence on the planet. Only this time no Noah's ark will come unless strict adherence to CBD is made. Indeed, itis possible to save all species in the mother earth because "Solutions are in Nature".
*Assistant Professor, VSLLS, Vivekananda Institute of Professional Studies, New Delhi.
Do Migratory Birds Connect our World: Analyzing from the Perspective of Collective Legal Response
Authors: Prakash Sharma and Partha Pratim Mitra
On May 09, the world celebrated the World Migratory Bird Day in order to raise awareness of migratory birds and the importance of international cooperation to conserve them. For the year 2020 the theme is "Birds Connect our World". It is organized by a collaborative partnership among two United Nations treaties i.e. the Convention on Migratory Species (CMS) and the African-Eurasian Migratory Waterbird Agreement (AEWA), and the Colorado based non-profit organization, Environment for the Americas (EFTA).
Importance
Migratory Birds play an important role by conserving and restoring the ecological connectivity and integrity of ecosystems that support the natural cycles that are essential for the survival and well-being of migratory birds. Over the years, migratory birds are facing severe existential threat. Factors like loss of habitat, climate change, poisoning, power lines, and illegal killing have contributed immensely to the threat. It is realized that individual State effort wouldn't bring desired results, however, sincere collective actions from all nation-states, across the world, has the potential to better protect migratory birds and the habitats they need to survive and thrive.
In this regard, CMS brings together the nation-states through which migratory animals pass, the Range States, and lays the legal foundation for internationally coordinated conservation measures throughout a migratory range. Migratory species threatened with extinction are listed on Appendix-Iand those migratory species that need or would significantly benefit from international co-operation are listed in Appendix-II of the Convention. Listing generally leads to concerted actions in different national jurisdictions in which a species range. Actions may include cooperation among range countries, harmonization in policies etc. through regional agreements. CMS has working groups specializing in various fauna families, and a scientific council that advises research-based solutions for conservation.
Endangered and Threatened Bird Species
At least 1,317 bird species have been recorded in India against around 10,000 species found worldwide. Of the 1,317 species recorded in India, 72 are endemic to the country. According to an assessment of the International Union for Conservation of Nature (IUCN) 2018, a total of 100 species of Indian birds are classified as 'threatened'. Of these, 17 are categorized as 'critically endangered', 20 as 'endangered', and 63 as 'vulnerable'.Besides these threatened species, there are several other species that are marked by sparse population size and restricted range and are generally considered rare by conservationists.
COP-13, India: Relevance
The conservation of wildlife and habitats has long been part of the cultural ethos of India.In February 2020the 13thsession of the Conference of the Partiesto the Convention on the Conservation of Migratory Species of Wild Animals(COP-13) was held in Gandhinagar, India. The COP-13 had the theme titled "Migratory species connect the planet and together we welcome them home". The COP-13resulted in the adoption of seven new species including migratory birds like Great Indian Bustard, Bengal Florican, Little Bustard, Antipodean Albatross to Appendix-I of the CMS. In this regard, the Government of India also issued a special stamp edition featuring the Great Indian Bustard as the mascot of COP-13.
COP-13 was the largest ever in the history of the Convention, with 2,550 people attending including 263 delegates representing 82 Parties, 11 delegates from 5 non-Party countries, 50 representatives from United Nations agencies, 70 representatives of international NGOs, 127 representatives of national NGOs and over 100 members of both national and international media.COP13 adopted the Gandhinagar Declaration, which calls for integration of migratory species and the concept of 'ecological connectivity' in the new framework (to be adopted at the United Nations Biodiversity Conference in October).Interestingly, COP-13 is perhaps the first COP ever inaugurated by the Head of Government of the host-country.
Convention on Migratory Species and its Agreements and MoUs
The CMS was initially signed by 21 nation-states in Bonn, Germany on 1979 and came into force in November, 1983. Presently, CMS has 130 nation-states as its Party while several other nation-states, although not Party to the CMS are Party to one or more of the agreements and/or have signed one or more of the Memorandum of Understandings (MoUs). The CMS was mainly drafted by Francoise Burhenne-Guilmin who later became head of IUCN's Environmental Law Commission. CMS is species specific and covers terrestrial, marine and avian migratory species. According to Philippe Sands and Jacqueline Peel migratory species can be classified into four general categories; (1) Marine species which breed on the shores of coastal states but migrate to sea during adult life, e.g. seals, sea turtles, anadromous fish; (2) Highly migratory marine species which travel between exclusive economic zones and high seas e.g. tuna or whales; (3) Territorial species with a well-established migration pattern e.g. birds; and (4) Territorial or marine species which live in border areas and regularly cross jurisdiction boundaries e.g. gorillas or elephants.
Interestingly, however, the CMS itself does not apply any direct measures, but directs the "range states" to make ancillary agreements. So far six regional agreements and seven non-binding MoUs have been convened on various migratory species, like AEWA, 1995whichis an intergovernmental treaty dedicated to the conservation of migratory water birds including 255 species of birds ecologically dependent on wetlands for at least part of their annual cycle and their habitats across Africa, Europe, the Middle East, Central Asia, Greenland and the Canadian Archipelago. Likewise, the Agreement on the Conservation of Albatrosses and Petrels (ACAP), 2001 was made to recognize the need for international cooperation for marine migratory species like Albatrosses and Petrels.
Similarly, the MoU concerning conservation measures for the Siberian Crane, 1993 was entered to protect Siberian Cranes. The MoU concerning conservation measures for the Slender-Billed Curlew, 1994 was formed with an aim to safeguard the Slender-Billed Curlew. The MoU on the conservation and management of the Great Bustard, 2001 was also made to correct the continuous decline of the Great Bustard and degradation or fragmentation of suitable habitats and hunting pressure in Middle-European States etc.
Migratory Bird Treaties:From 1916 onwards
Prior to the multilateral international conventions, migratory bird treaties (MBTs) were main instruments for bird protection. The United States of America(USA) is pioneer in entering into the treaty regime of 'nation-state conservation policy'. Perhaps, the thought was to successfully strengthen the domestic laws and thereafter facilitate the international cooperation for avian conservation. The 1916,The United States signs a treaty with Great Britain (acting on behalf of Canada, then part of the British Empire)to stop all hunting of insectivorous birds and to establish specific hunting seasons for game birds. In order to implement the treaty, the USA Congress passed the Migratory Bird Treaty Act, 1918 and replaced the Weeks-McLean Act, 1913.The said treaty is known to be one of the oldest sources of international environmental law.Later, USA signed a treaty similar to the one entered between Great Britain with Mexico in 1936 for the protection (through laws and regulations) of migratory birds in their movements across the two signatory nation-states.USA signed treaty with Japan in 1972 for protection of migratory birds except if an open season has been established. Likewise, USA entered treaty with Union of Soviet Socialist Republics (USSR) in 1976 to improve cooperation between the contracting parties as the conservation of migratory birds passing between their territories.
The success of MBTs to facilitate, encourage, and justify expensive and often low-priority bird conservation and research facilities rubbed onto other nation-states. For instance, Japan in 1973 signed a treaty with USSR to promote cooperation in the conservation of birds migrating between the contracting parties' territories and of endangered species of birds. In 1974, Australia signed an identical treaty (the one entered between Japan and USSR) with Japan. In 1981, Japan entered an agreement with Peoples Republic of China (PRC) for the prohibition of the taking of birds listed in an appendix to the treaty, establishment of bird sanctuaries, and for the exchange of research results. This bilateral migratory bird agreement has been instrumental in building research capacity in PRC for the study of migratory birds.
There are certain little known yet significant MBTs, for example, the 1984 agreement between India and USSR, which is applicable to species of birds for which there is a positive evidence of migration between the two countries and also to species or sub-species common to both countries and listed in the appendix attached with the agreement. Both nations agreed to promote joint research programs and establish bird sanctuaries and endeavour to preserve and improve the natural environment of migratory birds. Another, treaty entered between Republic of Korea and the Russian Federation in 1994 (is the only bilateral treaty entered in 1990s)was on mutual cooperation for taking measures for the management and protection of migratory birds and their habitat and the prevention of the extinction of certain birds. It recognized that many species of birds migrate between and seasonally live in both countries and that certain species of birds are in danger of extinction.
Though, the merits of MBTs are mostly limited to migratory bird species and is limited between the nation-states party to such treaties. Nevertheless, from the perusal of above-discussed MBTs, it is argued that MBTs are still a beneficial tool since multinational treaties tend to be inflexible, cumbersome, and politically driven. They act as a useful tool for international wildlife conservation (even after the emergence of multinational treaties like CMS). At the same time, it would be much too simplistic to conclude that any one category or model of MBT is better than any other, In fact MBTs have starting to form a network of international conservation efforts.
Concluding remarks
The last flocks of passenger pigeons were reported in 1888, the last confirmed sighting occurred in 1900, and the last passenger pigeon died in captivity in 1914 in Cincinnati zoo.In 1850 Alexander Wilson, an ornithol­ogist,watched migrating flock of passenger pigeons and wrote that their passing had darkened the sky for more than 30 minutes(containing 2 billion birds spread over 384 km long and 1.6 km wide, in the sky). Both passenger pigeon (Ectopistes migratorius) and Dodo (Raphus cucullatus) were most dramatic bird extinction ever recorded. Both were the victim of human consumption. Even thereafter, the human desire did not stop, birds which were frequently around 10 years ago, have become rare and in certain cases extinct. In the times, when most of the world's population is under some form of restricted movement due to the COVID-19, this theme "Birds Connect Our World" carries a particular relevance and poignance. The need of hour is multiple efforts, for instance, during recently concluded COP-13, the Indian Prime Minister pledged to focus on the conservation of migratory birds along the Central Asian Flyway, announced the establishment of an institutional research facility for the conservation of migratory birds and marine turtles, and confirmed efforts to reduce pollution from micro-plastic and single-use plastic etc. It is desired that human-beings collectively act to prevent the destruction of birds. This would demand adherence of stringent domestic laws, and measures that conserve and protect their habitats and their flyways.
* Partha Pratim Mitra has written a book titled, Birds, Wetlands and the Law: Indian and International Perspectives (Thomson Reuters, 2019).