China, Pakistan & Afghanistan: a strategic partnership for regional peace
Authors: Shahid Ali & Wang Li
On August 21 (Monday), U.S. President Donald Trump unveiled his new Afghanistan strategy in a national address, calling a rapid exit of the US troops from Afghanistan "unacceptable" and pledging a shift from a time-based approach to one based on conditions. Evidently, Trump ruled out a quick exit of the US troops, saying that a "nasty withdrawal" would create a vacuum that terrorists including the Islamic State and al-Qaida would instantly fill.
That means that the Untied States have been facing "immense" security threats in Afghanistan and the broader region, which made him stop following his "original instinct" to "pull out" the troops. Ahead of Trump's speech, he had already agreed on Defense Secretary Mattis' plans to send about 4,000 more troops in Afghanistan. This meant Trump's strategy for the United States was not nation-building but focusing on "killing terrorists."
Meanwhile, President Trump in his speech heavily accused Pakistan's close links with the militant groups involved in launching cross-border attacks on U.S and Afghan forces. He even reasoned that "Pakistan often gives safe haven to agents of chaos, violence, and terror… Pakistan has also sheltered the same organizations that try every single day to kill our people." In the wake of Trump's grim accusation of Pakistan, China's FM Wang Yi met with Pakistan's Foreign Secretary Tehmina Janjua and affirmed Beijing's support to Islamabad, followed by a formal statement as follows: "Pakistan is at the forefront of the counter-terrorism efforts. For many years, it has made positive efforts and great sacrifices for combating terrorism. We believe that the international community should fully recognize the efforts made by Pakistan in fighting terrorism."
Actually, Foreign Minister Wang Yi made a shuttle diplomacy during June 24-25 towards Afghanistan and Pakistan, where he frankly had a vital task on mediation at the two sides' request to promote the improvement of bilateral relations and support the Afghan reconciliation process. As he stated that China never interferes in the internal affairs of other countries, never imposes China's will on others and never involves in geopolitical imbroglio. During his visit, he had candid and in-depth talks with the leaders of the two countries ended with a joint communiqué involving the core points: the three countries are to jointly safeguard regional peace and stability. Afghanistan and Pakistan agreed to establish a bilateral crisis management mechanism to which China would provide full support. The three countries agreed to resume the coordination group of Afghanistan, Pakistan, China and the U.S. and to devote to domestic peace and reconciliation in Afghanistan and call on Taliban to join in the peace process at an early stage. Finally, China reaffirmed its support to resume the liaison group between the SCO and Afghanistan in order to play a constructive role in promoting the reconciliation process of the region en block.
Now the question is why China is eager to act a "responsible role" in the Afghanistan issue? And what is China concerned with the current reality in this war-worn land?
Some scholars like Jeffrey Kaplan argued that Afghanistan is a "failed" state, and the Taliban has actually controlled the area of resources and many other parts of China-planed infrastructure projects. Rather, tribal militias, bandits groups and conflict zones dot the whole landscape of today's Afghanistan. In addition, some held that China's approach to have dialogue with the Taliban and then to have negotiations with the Kabul regime were perceived as a challenge to the United States. If the American troops withdrew to their barracks and away from active combat, China will be then left in a position of making many promises but having none of capacity of securing projects that traverse territory not under Kabul's government control. What these people argued are due to, on the one hand, their unawareness of Chinese efforts to cooperate closely with Pakistan, Afghanistan and other SCO members; and on the other hand, China has been involved with the Group of Four, along with Pakistan, Afghanistan and the United States, seeking peace talks in the country. We can argue that China's approach to the issue of Afghanistan has since been cautious and cooperative.
President Trump's new Afghanistan and South Asia Policy assigns a greater role to India to assist the U.S to bring an end to its longest "war without a victory". He further argued that "We want them (India) to help us more with Afghanistan". According to many analysts, the U.S. decision to engage India to play a more active role in Afghanistan is a part of U.S strategy to counter the growing China and Russia in terms of vicissitudes in Eurasia. Furthermore, The U.S. emphasis on giving India a larger role in Afghanistan at the expense of Pakistan would enable New Delhi to snip a strategic advantage over China. Strategically, China has high stakes in Afghanistan in view of a more active and broader Indian role and a greater US-India coordination in Afghanistan which could bring serious consequences for China's core interests in the region. Given this, it is imperative for China to play a more constructive role in Afghanistan for protection and development of its "Belt & Road Initiative".
Geopolitically, Afghanistan is not only a neighbor of China, but also is deemed as one of the key exits of China's "Belt & Road Initiative" to the broader areas of the Central Asian and the Middle East. In fact, it is well-known that President Xi Jin-ping has extended China's "grand century project" to Afghanistan which has met with enthusiastic desire from successive administration in Kabul. As the most reliable ally of China, Pakistan has agreed to work with China involving Afghanistan into the key projects such as the China-Pakistan Economic Corridor (CPEC) and the CASA 1000 electrification which offers the prospect of desperately needed infrastructure and energy development into a country wracked by generations of bloody conflict. Equally, according to US Pentagon report in 2012, the potential supply of lithium was so great in Afghanistan that the country could become "the Saudi Arabia of lithium" once it is exploited properly. Added to this are vast deposits of gold, iron, copper and cobalt. As a rising economic superpower, China needs both natural resources and regional security in Afghanistan.
Domestically, China and Afghanistan have the shared border of 60 miles, but the latter is adjacent to China's Muslim communities in Xinjiang. Although Beijing has insisted on having dialogue with the Taliban groups, Uighurs from China has increasingly appeared in ISIS propaganda video, denouncing Chinese approaches to the Muslims that made China becoming more controversial in Islamic circles. There is a dilemma in all this. In Ningxia, another of China's region of Muslim people, who have lived in harmony with the majority of Chinese and their religious life is much more peaceful than many Muslim polities. But in terrorism, the medium is the message and few outside of China have ever heard of Chinese Muslims citizens. It is also true that well-trained Uighur terrorists were reported to cross the border into Chinese side, but many of them were either arrested by the Afghani authorities or driven back by the Chinese borders guards. In this case, Afghanistan does indeed play the role of what China needs badly.
According to my survey recently, most of the students from Afghanistan who are now in China believed that for China Afghanistan can be strategically valuable due to its geographic pivot at the crossroad of South Asia and the Central Asia. Its vast resources are untapped and present great potential opportunities. No doubt, the notorious security dilemma and corruption challenges have deterred many Foreign Direct Investments. But China has played the key role in supporting peace talks between the government and the Taliban by encouraging the latter to join the nation-building. Obviously, peace and security in Afghanistan not only contribute to the war-wracked country, but also helps China feel secure regarding in its western border region—like Xinjiang. To that end, China has sped up its cooperation with Afghanistan in terms of providing military aid and security training for counter-terrorists efforts. In 2015, Chinese FM Wang Yi addressed at Shanghai forum that China had will and capability to play a constructive role in the Afghani reconciliation and the post-war reconstruction. Thereby, "China can become a better interlocutor for peace and stability in Afghanistan and the region than the US."
There is a cliché existed that the American involvement into Afghanistan led them into disastrous imbroglio while the Soviet misadventure in the same country ended with great humiliation. Whether the Chinese approach to Afghanistan will be any more promising than those of the U.S. or USSR is questionable. Yet, as a rising power, China unquestionably seeks its own glorious moment on the world stage. The prospects for the success of the "BRI" in Afghanistan are currently uncertain. However, people who are pessimistic or suspicious of China's motive and approach have ignored three key points as such. First, China's involvement into the land of Muslim population is unlike those of the United States and the Soviet Union, for it is more economic win-win method backed up by its growing strong military. Second, now China has strategic partnership with nearly all the neighbors of Afghanistan that means China is not alone in dealing with the regional security issue. Evidently, Beijing has worked consistently on the prospect of inviting the SCO into Afghanistan. Third, after several generations of both civil wars and foreign wars, the Afghan people are desirous of peace, stability and the decent life. Yes, God alone knows the outcome, but no one can deny people's will and wishes.
Why Nepal's Maoist finance minister is talking about legalizing black money?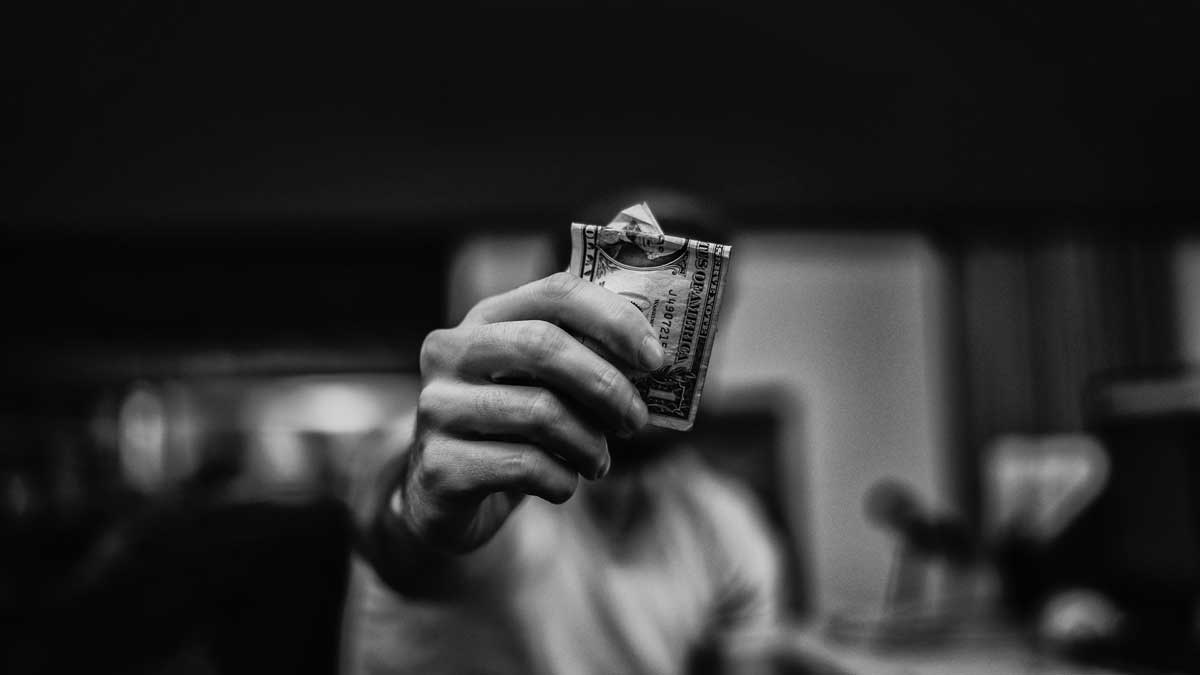 Despite being the oldest sovereign nation in South Asia, Nepal is also the most unstable nation of the subcontinent. For example since Nepal's republican era of 2006, Nepal has got 12 Prime Ministers in 15 years. Even during multiparty democracy and constitutional monarchy from 1990 to 2006, Nepal saw 15 Prime Ministers in 16 years. This tendency is reflected even in times of nondemocratic and transitional periods of past. If constant political history is an indication, Nepal is prone to repeated governmental build-ups and break-ups.
Nepal's volatile governments naturally mean volatile plans and policies, which is reflected in the budgetary announcements. Interestingly, it is only Maoist and Maoist-background Finance Ministers in Nepal who have introduced budgetary provisions making provisions whitewashing black money.
Recently, Janardan Sharma, the Finance Minister representing CPN (Maoist Center) party of the coalition government led by Sher Bahadur Deuba, the President of Nepal's oldest surviving party Nepali Congress, introduced a controversial provision for black money. On 10 September, while presenting his replacement bill to replace budget announced by erstwhile Government led by KP Sharma Oli, Finance Minister Sharma said investments in mega projects such as international airports, tunnels, roadways and railways do not necessarily require to disclose their sources of revenues.
Such provision, main opposition CPN-UML leaders and majority of Nepal's economic experts say, would whitewash all black money assembled by Nepal's power elites and comprador capitalists. Nepal's largest-selling English daily The Kathmandu Post has termed it the 'Thief's Route'. Post editorial has talked about its domestic and international implications. It has written, "this move comes at a time when the Asia Pacific Group on Money Laundering (APG), a regional, inter-governmental, anti-money laundering body of which Nepal is also a member…. The ramification can be disastrous for Nepal."
This budgetary provision of incumbent Maoist Finance Minister Sharma has gained critical uproar from all quarters. However, this gains vocal support from Dr. Baburam Bhattarai, the Maoist ideologue and former Vice-Chair of Maoist who defected Maoist in 2015 to form his party. During his tenure as Finance Minister when the Government was led by Maoist's Chair Prachanda for the first time in Nepal in 2008, Bhattarai has also introduced similar provision. He had legalized illegal property of individuals by self-declaring the worth of their property. This specific program was called 'Voluntary Disclosure of Income Source' (VDIS).
Though not implemented owing to widespread ire, Dr. Bhattarai had introduced plans of hydropower investments with no mandatory provisions of revenue source disclosure. Supporting the provision of his former comrade, Dr. Bhattarai has said, "It is nice to legalize black money. Here is the tendency to do illegal works by black money. Whether it is black or white, it is right to invest in productive and employment-generating sector."
It was the 180-degree departure in Maoist principle coined by its ideologue Dr. Bhattarai himself. Before launching 10-year-long Maoist violent armed insurgency in 1996 which resulted in killing of more than 17 thousands Nepali, Bhattarai had handed over 40-point demand to the then PM Sher Bahadur Deuba on 4 February. In 39th. point, Dr. Bhattarai had written, "Corruption, smuggling, black marketing, bribery and the practices of middlemen and so on should be eliminated."
This starting demand opposing black money and ongoing defense of the same in the name of 'productive investment' displays how Nepali Maoist comrades have deviated from their own principles. Another coincidence is that they are the coalition partner of the Government led by the same Prime Minister Deuba to whom they have put forth their 40-point demand before launching violent Maoist armed insurgency before coming into mainstream politics in 2006.
Why Maoist and Maoist-background leaders are vocal supporters of black money?
Revenue nondisclosure provision mainly comes in tenures of Maoist Finance Minister like Janardan Sharma and Baburam Bhattarai. Other political parties have not vocally supported such malicious programs in Nepal.
Many suspects Maoist have huge illegal money grabbed in times of their 10-year-long violent armed insurgency when they did loot banks in capital Kathmandu and other economic centers of Nepal. Maoist had levied their 'revolutionary tax' to all working people and business activities in their vast swatches of base area. Forced donations and extortion further increased their revenues. Bartil Lintner, a famed Swedish journalist-turned-author, in his Oxford University-published book titled 'China's India War'described Nepali Maoists as 'one of the wealthiest rebel movement in Asia.'
Maoists, even after their entry into mainstream politics after Comprehensive Peace Accord of 21 November 2006 and terrorist delisting by State Department of the US on 6 September 2012, have not disclosed their party transactions. Nor there is any extensive research about net worth accumulated by Maoist during their underground violent armed insurgency in Nepal.
This legislation, if implemented, will force Nepal to sleepwalk towards money laundering, black money funneling and possibly terrorist financing. If big chunk of black money is invested in big income-making and employment-generating productive sections, its long-term impacts would be skyrocketed. This results in opaque financial activities.
As an aid-dependent and remittance-receiving country from almost all economic powers of the world, legalizing black money does not bode well not just for Nepal but also for its immediate giant neighbors-India and China. Nepal does not deserve to be the South Asian heaven of black investment and terrorist financing in the name of mega infrastructural projects.
Kabul: Old Problems are New Challenges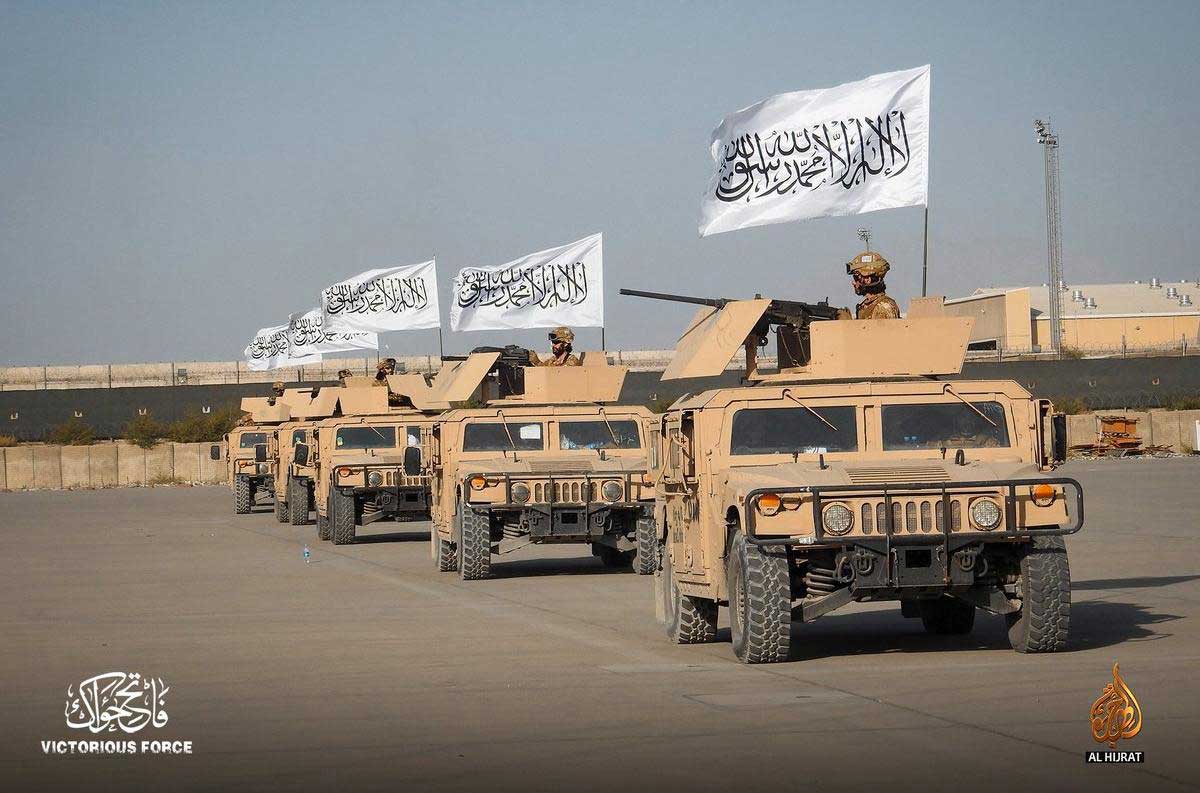 It has been some three months since the Taliban seized power in Afghanistan, precipitously and without large-scale bloodshed. This came as a complete surprise for the global community—but for the Taliban just as well, although this was what they had long been striving for. Perhaps, this could explain the contradictory situation in the country as of today.
On the one hand, the Taliban leadership is supremely confident in their ultimate victory, and they are determined to keep the power at any cost. The Taliban proceed from the premise that the way the Islamic Emirate of Afghanistan (IEA) existed throughout 1996 to 2001 never ceased to exist, with the last two decades marked by the fight against foreign military intervention and a puppet regime. Accordingly, this is the basis for the Taliban to consolidate their power through rigid theocratic institutions. There is hardly reason to believe they would take a different approach, which means foreign actors could only advocate a certain "liberalization" of these institutions, accounting for the current trends in international development.
On the other hand, the Taliban's activities tend to ignore the economic aspects, which are still of fundamental significance as they are instrumental to resolve the pressing problems that the Afghani face, while having an impact on the country's domestic stability and the long-term viability of the regime. So far, the Taliban have mostly been "patching up the holes" welcoming relief efforts from abroad. The recently announced "food for work" programme requires material support rather than mere slogans.
This can be explained by the following reasoning. Caught in the grip of conservative religious, ideological and political views, the Taliban lack any meaningful experience in modern state-building. As for the subjective circumstances that need be accounted for, these include the Taliban's heterogeneity, contradictions between orthodox believers and pragmatists in the movement's leadership, and close to none of sufficient control over the Taliban's "rank-and-file". The confrontation between the conservatives holding key offices in the government and the pragmatists continues, and it may even grow worse. Further changes in the government's configuration will testify to the dynamics of Afghanistan's overall domestic evolution amid the new circumstances.
Persisting historical contradictions between the Taliban (mostly ethnic Pashtuns) and the many ethnic minorities (Tajiks, Uzbeks, Hazaras) are potentially dangerous for the new regime in Kabul. With the Taliban being reluctant to form a truly inclusive government rather relying on one that only purports to be such and with ethnic minorities willing to establish something like a front of resistance to the new authorities, these contradictions are becoming ever more visible.
Both the new government in Kabul and the global and regional communities are increasingly concerned with the spike in subversive activities in the country perpetrated by militants of various ethnic backgrounds affiliated with ISIS and Al-Qaeda. All this negatively affects the domestic situation, with a potential to undermine the Taliban regime itself, while posing additional risks for regional stability. The situation is gravely exacerbated by the deplorable state of Afghanistan's economy, which could lead to famine in the very near future. Taken together, these circumstances demand that the Taliban take decisive steps to normalize the situation. As Nikolai Patrushev, Secretary of the Security Council of the Russian Federation, recently noted, events in Afghanistan may lead to a catastrophe if the Taliban do not act in a timely manner.
At the same time, it is obvious that such an Afghanistan would not survive without external aid and assistance. Internationally, the situation is rather favorable for the new Afghanistan regime, particularly with the Taliban engaging in dynamic international activities. It is crucial for today's Kabul to handle three principal tasks:
establishing working relations with the neighbouring states as well as regional and global powers with a view to having the Taliban struck from UN sanctions lists and obtaining official international recognition for the new authorities;
securing a positive international image of Kabul under the Taliban;
receiving large-scale foreign humanitarian aid.
The Taliban miss no opportunity to make statements at all levels, claiming they are ready to engage with the global community in comprehensive cooperation, abandoning support for international terrorism and extremism and willing to attract foreign investment from a wide range of countries into Afghanistan's economy.
If we explore the stances taken by various members of the international community as regards the new regime in Afghanistan, we will notice that their positions have several points in common, all of which are important for a peaceful and stable situation in the region. These principles include preventing instability in Afghanistan from exacerbating, the need to form an inclusive government that represents the interests of all ethnic and political forces, building a state on the foundations of respect for contemporary human rights, putting an end to terrorism and extremism proliferating outward from Afghanistan, etc.
At the same time, countries demonstrate significantly different approaches to the Afghanistan profile. The United States and the European Union have taken the toughest stance with regard to the Taliban, although both are ready to launch relief efforts to avoid a humanitarian disaster that is fraught, among other things, with new waves of refugees. Unlike Europe, Washington regards the Taliban issue as more complex and complicated. First, the United States needs to "come to grips," both politically and psychologically, with the shock and humiliation brought by the inglorious end to the Afghanistan escapade, which delivered a huge blow to the image and reputation of the U.S., both among its allies and worldwide. Washington also needs to resolve the issue of Afghanistan's assets being relieved as quickly as possible—something that the Taliban, as well as many members of the international community, including Russia, insist on.
As far as Moscow and a number of other countries are concerned, the United States should be the one to provide a significant amount, if not the bulk, of foreign financial aid to Afghanistan moving forward. We should keep in mind that the practical steps taken by the United States concerning Afghanistan will largely serve as a model for the entire collective West. Everyone in Washington is aware of this. However, the United States is still pondering as to the best modes of interaction with the Taliban, exploring the possibility to participate in humanitarian and other programmes in Afghanistan. This is evidenced by the contacts that have already taken place.
Unlike the leading Western nations, many countries in the region, primarily Afghanistan's neighbours, have de facto begun to foster active and dynamic links with the Taliban. Pakistan has become the main lobbyist for the recognition of the new regime in Kabul, as Islamabad hopes to ensure its place as the primary external influence on the new government in Afghanistan. Beijing has taken a similar stance. Many experts argue that China may come to be the leading external force in Afghanistan, seeing as it is ready to develop economic ties with Kabul provided the latter prevents anti-Chinese Uyghur Islamist militants from penetrating into China from Afghanistan. A stable Afghanistan accords with Beijing's long-term interest in actively involving the country in implementing its strategic Belt and Road Initiative.
Turkey is now eyeing the opportunities for bolstering its standing in Afghanistan. Central Asian nations, particularly Uzbekistan and Turkmenistan, are visibly active in the area as well. Tajikistan is sounding something of a discordant note, openly proclaiming that it does not recognize Afghanistan's regime in its current iteration. Dushanbe's concerns are easy to understand especially if one recalls its negative experiences from the 1990s. However, the OSCE and the SCO cannot help but be concerned over the aggravation in Tajikistan–Taliban relations. India is also wary of the new regime in Kabul. Iran, like Pakistan, has long-standing historical ties with Afghanistan, and it is taking a "favourable pause" while striving to assist in advancing international cooperation in Afghanistan affairs. In the Islamic Middle East, the regime change in Kabul has been met with an equivocal response, ranging from enthusiasm of radical Islamists to restraint and certain wariness.
The way the situation in Afghanistan will evolve is a matter of fundamental importance for Russia's national interests, primarily when it comes to ensuring security in Central Asia, within the SCO as well as in the greater Eurasian context. Long-term stability in Afghanistan cannot be ensured without a truly inclusive government and without the Taliban taking on clear commitments to counteract instability, terrorism, extremism and drugs flows spreading outwards and to prevent mass migration into adjacent regions. Kabul and the entire regional community need a peaceful, stable, and neutral Afghanistan, a country that lives in peace and harmony with its neighbours and a nation that is actively involved in economic cooperation in the region.
The international community may benefit from Russia's experience in promoting domestic consensus in Afghanistan. Several international formats have great importance in this regard, such as the Moscow Format, the extended "Troika" (Russia, the United States, China + Pakistan), which was particularly highlighted by President Vladimir Putin in his recent address at the Ministry of Foreign Affairs. It is particularly important that these formats complement each other rather than compete in terms of their influence on the processes.
From our partner RIAC
Is Nepal an Indian colony?
In yet another dictation, India has told Nepal that nationals of other countries will not be allowed to use the new 35-km rail link between Jaynagar in Bihar and Kurtha in Nepal, due to "security reasons" (The Print, November 25, 2021). The 34.9-km narrow gauge section was converted into broad gauge by India and handed over to Nepal in October this year. Nepal protested India's dictation resulting in operational delay. Ultimately India softened its "order" to the extent that "third country nationals can travel on the railway within Nepal, but they won't be allowed to cross over to India,"
Nepal is perhaps the only country where the head of India's premier intelligence, Research and Analysis wing is accorded a red carpet welcome as he calls on the Nepalese prime minister (amid popular protests). Not only the RAW's chief but also the external affairs minister and army chief often visit Nepal with a handy list of les choses a faire (things to be done). For instance when the Indian army chief visited Nepal, he reminded the PM that there are 136,000 pensioners in Nepal whose pension bill is disbursed by India. The army chief freely intermingled with pensioners as if Nepal was a colony and he was viceroy.
There are about 32,000 Nepalese Gorkhas currently serving in the Indian Army's seven Gorkha Rifle regiments (1st, 3rd, 4th, 5th, 8th, 9th and 11th), each of which has five to six battalions (around 800 soldiers each).
Nepal resents its image as a contributor of mercenary soldiers to India and Britain. So it wanted to stop sending Gurkhas for recruitment to the two countries by amending the tripartite In 1962, Sino Indian conflict, the Gorkhas stayed loyal to India though the Chinese used loudspeakers daily against the company of Major Dhan Singh Thapa, PVC, to withdraw as they were from Nepal. The Nepalese troops returning to their native villages were pooh-poohed on their journey back home.
The total pension bill for the 1, 27,000 pensioners (90,000 defence and 37,000 Central and State Government as well as paramilitary), and serving soldiers remitting home money is around Rs 4,600 crore. It works out to Nepalese Rs. 6400, which is larger than the NR 3601.80 crore defence budget of Nepal.
The Nepalese still resent India's hand in assassinating Nepal's king Birendra and his family ('Indian hand in Nepal massacre'. The Statesman January 11, 2010).
Nepal's predicament
Nepal is a landlocked country dependent on India in many ways. In the past India blocked supplies to Nepal at least four times forcing it to capitulate to India's diktat to stave off starvation.
Nepal is contiguous to Tibet. So it has to balance its relation with both India and China. As China has influence on Nepalese communists so India can't dare subdue Nepal fully. India always regarded Nepalese prime minister Oli a hard nut to crack. It was Oly who amended national map to re- exhibit areas annexed by India within Nepalese territory. India heaved a sigh of relief when Nepalese Supreme Court ousted Oli and appointed Sher Bahadur Deuba as the prime minister until the next general elections. Deuba remained listless to popular protests against the Supreme Court's decision.
Conspiracies to oust Oli
To topple Oli's government, the Indian embassy in Nepal had been bankrolling corrupt politicians and other members of Nepalese society. Aware of India's underhand machinations, Oli
debunked India's conspiracies during a ceremony to commemorate the sixty-ninth anniversary of the Party's popular leader Madan Bandari. Oli "accused India of trying to destabilize his government" and alleged "Indian embassy in Nepal was conspiring about the same" He claimed, `Conspiracies were being plotted against him since the constitutional Nepali map amendment'. He further added, `There is an open race to remove me from the post. No-one thought that a prime minister would be removed from office for printing a map'.
Be it observed that Nepal amended its map when its objections fell flat on India. India's defense minister Rajnath Singh, went ahead to inaugurate an 80-kilometer-long road connecting the Lipulekh Pass in Nepal with Darchula in Uttarkhand (India). The Indian army chief insinuated that Oli was being prodded by China against India.
India's ongoing annexation
Besides annexing the three new territories, India had already annexed 14000 hectares (140 km square) of territories in Susta, Tribeni Susta, Lumbini Zone, near Nichlaul (Uttar Pradesh).
Nepal being no match for India could not stop India by the use of force. But, to express its dissatisfaction, it printed 4000 copies of the updated version of the new map and distributed it to India, United Nations, and also Google. Additional 25,000 copies of the map were distributed throughout Nepal.
Concluding remarks
Gorkhas fought well in India's post-independence wars (Indo-Pak 1965, 1971 and 1999 Kargil War, besides 1962 Sino-Indian War and peace keeping mission in Sri Lanka. Their battle cry is jai maha kali, ayo gorkhali. Three Indian army chiefs (SHEJ Manekshaw, Dilbri Singh and Bipin Rawat) served with Gorkha Rifles.
Nepali citizens have a right to apply for recruitment in Indian armed forces or civil services. Yet, they hate India and find more comfort with China as an ally. Whenever India blockades transit trade to Nepal, the latter fall back upon China for its economic needs. India also forced Nepal to grant citizenship to Indians illegally residing in Nepal.
Despite its economic woes, Nepal is ferociously independent minded. When Oli enacted a new map of Nepal, he was vehemently supported by most politicians including the present prime minister. India is unlikely to compel Nepal to toe its dictates fully.