Beware the Women of ISIS: There Are Many, and They May Be More Dangerous Than the Men
Authors: Anne Speckhard and Ardian Shajkovci
Editor's Note: As police tracked down the members of the cell that brought terror to Spain on Thursday, the names that surfaced were once again, predictably, all men, and mostly young ones. That's the classic pattern with jihadis. But many counterterrorism experts see a new threat rising—what French criminologist Alain Bauer calls "the feminization" of the so-called Islamic State, which is under siege in the Middle East and looking to intensify its campaign of gruesome retaliation in the West.
Although in relative terms the percentage probably remains small, says Bauer, "You never had so many women." Just a year ago in France, for instance, a cell was broken up composed entirely of women who had plotted to set off a car bomb near the Cathedral of Notre Dame de Paris, a prime tourist destination fraught with religious significance as well.
In the battlefields of the Middle East, meanwhile, according to French security sources the women of ISIS are targeted right along with the men by European commandos on hunt-and-kill missions. Indeed, there is an old tradition among the European services—"shoot the women first"—documented in detail by British journalist Eileen MacDonald in 1991 after extensive research on the female terrorists among the radical left and the Palestinians. As one senior security expert told MacDonald more than 25 years ago, "Women terrorists have much stronger characters, more power, and more energy than men. There are several examples where men who have been cornered have waited a moment before they fired, but the women shot at once."
Mia Bloom has studied closely the motivations and impact of women who have carried out suicide attacks from Russia to Sri Lanka as well as in the Middle East. "Women bombers… tend to be more successful than men," she wrote in her 2011 study, Bombshell: Women and Terrorism. The message their attacks bring is distinct from the men: "Terrorism is no longer a fringe phenomenon and the insurgents are all around you."
But why on earth would women want to join the ranks of the dogmatically, cruelly, and often violently misogynist ISIS "Caliphate"?
The following study by Anne Speckhard and Ardian Shajkovci of the International Center for the Study of Violent Extremism (ICSVE), based on exhaustive interviews with dozens of women and men who have been involved with ISIS, and then turned away from it or against it, answers critical questions at a critical time about the feminization of ISIS.
— Christopher Dickey, World News Editor
BRUSSELS—When she was just 19, and a convert to Islam, Laura Passoni was abandoned by the father of her young son. Determined to deepen her expression of faith and in hopes of attracting a man who would keep his commitments to marital and family life, Laura responded by putting up a more devout Facebook profile, and very quickly she was contacted by an ISIS recruiter.
He promised her a man who would never leave her, a home in Syria, training as a nurse, and a good school for her toddler. Broken-hearted and wanting to believe, Passoni agreed to embark on a journey to the Islamic State. To evade detection, she and her toddler and the man she had chosen with the advice of the recruiter traveled by land to Venice and then took a cruise ship to Izmir, Turkey. From there they continued in a taxi to Gaziantep and crossed from into to Syria to join ISIS. Passoni thought of the cruise as a romantic time in which she consummated her marriage to a near stranger.
Her induction into the Islamic State was far from what she had envisioned, however. She ended up staying in a "sisters' house" while her husband went off to receive sharia training and become a fighter. She was invited as well to serve ISIS as an internet seductress or a member of the morality police (hisbah). She declined both offers.
Passoni became deeply disappointed as she found herself confined at home while her husband was away battling for the group. None of the ISIS recruitment promises materialized—no nurse training and no riches. She found herself having to let her son play alone unsupervised outside or go with "the brothers," other Islamic State fighters to the mosque. Witnessing how young the boys were that ISIS recruited into the Cubs of the Caliphate, many to go as suicide bombers, she feared her son would suffer a similar fate. She also became pregnant.
Desperate to escape, Passoni took her son in a taxi and headed for the border of ISIS territory, but the fearful driver turned her over to the ISIS police instead. Passoni's husband agreed to vouch for her, and she was confined under house arrest with ISIS cadres guarding her when he was absent, preventing her from making another attempted escape.
Eventually, Passoni managed to convince her husband to join her in an effort to flee, and with the help of smugglers the little family of three found its way back to Belgium.
If they had been caught, here husband most likely would have been beheaded, and would have been returned to Raqqa, then forced into marriage with another fighter. Other women who have tried to escape have been raped and in some cases murdered by smuggles, according to the accounts of eye witnesses in our ISIS Defectors Interview Project.
Passoni's husband is now serving prison time in Belgium while she has been released conditionally. Her children, who were temporarily removed from her custody when she returned to Belgium, are now back in her care.
She spends her free time lecturing to young Belgians about the dangers of joining ISIS. A video clip of interview with the International Center for the Study of Violent Extremism (ICSVE) can be found here.
Passoni's story follows patterns similar to those of many women who join ISIS. The path to violence almost always involves the classic interaction of four important factors: a group, its ideology, social support, and personal motivations and vulnerabilities. But there are also, commonly, more specific reasons.
One is political outrage. Many Muslim women as well as men around the globe witnessed the whole of Syria collapse into anarchy and violence under Bashar al Assad. They grew furious watching Assad's scorched earth policy towards not only opposing combatants but also against Syrian civilians. That these atrocities continue to this day and often are just as brutal as what ISIS does to local populations that defy its rule is not lost on potential recruits. The motivation for some women who joined early in the conflict, as with their male counterparts, was rooted in grave concern about Assad's sheer brutality in Syria, and in response to the political impasse in the country.
Others were already incited by ISIS', and before that al-Qaeda's, narrative that Islam, Muslim people, and Muslim lands are under attack by Western powers and that a defensive jihad is necessary.
These women were lured by graphic YouTube videos of real suffering and injustices perpetrated against Muslims worldwide under dictators propped up by Western powers. The psychological impact of images of wars prosecuted by Westerners combined with civilian casualties may have played an important role in their decision to try to help defend the weak.
In fact, in studies of moral judgment, women and girls often make their assessments more relationally than men, and may judge what might normally be defined as an immoral act to be moral if it saves a life, particularly the life of someone to whom a woman is related to.
ISIS and al Qaeda have been successful at garnering loyalties in support of a transnational ummah (Muslim community) and building up the idea of a greater family (fictive kin, in the jargon of social science) through the formation of the so-called Islamic Caliphate. They have been successful tapping into various dimensions of populism and promote a doctrine that not only attempts to play on Muslim sentiments worldwide but also unifies Muslim demands against a common enemy—the West.
Add to the mix the complex discourse on marginalization and discrimination of Muslim women in the West. Women in Europe who want to wear headscarves or niqab (full-face covering), or a burkini for that matter, may find themselves on the wrong side of the law in some countries. They also may be sidelined in the workplace or passed over for jobs. Some may be harassed on the streets.
Recruiters who are promising female empowerment and emancipation, both political and economic, can be very persuasive to women who are feeling disillusioned and distressed by living in the West. They are told of a utopian state where all Muslims are included and where being a Muslim is an advantage versus a disadvantage; where personal dignity, honor, purpose, significance, and the material benefits of free housing, job training, free health care, matchmaking and salaries are promised to all who join.
For many women who join ISIS, the geographical relocation to Syria and Iraq serves as an attractive escape from personal and emotional problems—for example an overbearing, violent, and drunk father or husband—or the inability to attract a man considered a proper mate.
Until very recently, when it started losing significant swaths of territories in Iraq and Syria, ISIS claimed to embody the actualization of Islamic ideals. Women were invited to join in hopes they could win forgiveness for their sins and and thus attain paradise when they pass into the next life.
According to the caliphate's preaching, any man or woman who has seriously "sinned" could redeem him or herself by joining the Islamic State and, best of all, by volunteering for a suicide mission. There is nothing like "martyrdom" to guarantee to the person who comes to believe in it an immediate place in paradise.
Women are often believed to be coerced, or even forced, into following their men into Islamic State. In some cases, fears of abandonment, loyalty, and coercion do play a role.
Such is the case of a European we'll call Laila. When her fiancé first flew to Istanbul to join the Islamic State, she turned him in to police. Laila thought she had saved him from going to ISIS, only to find out after her marriage that he had not given up his dream.
Laila's husband presented her with the difficult choice of divorce if she refused to let him join ISIS, or, as he told her, "being a good Muslim wife who supports and follows the lead of her husband." Hoping that it would be all he believed it could be, she followed him.
Laila's husband was killed, leaving her pregnant and fearing she would be forced, like other ISIS widows, to marry another fighter. Laila's father courageously struggled to hire a series of smugglers to get her out before her baby was born inside the Islamic State, and she agreed. But as she began her perilous road to freedom, ISIS, realizing she was on the run, messaged her parents demanding that she return to the group to first bear her child and nurse it, for, as they texted, "The baby is ours." She eventually made it out with the child.
Laila, fortunately, did not face the fate of many women who are smuggled alone back to safety—rape and coercion by criminals.
According to the statistics ICSVE researchers have been able to compile, foreign women who join ISIS return at a much lower rate than men. It is unlikely that's because they want to remain with the group. It probably reflects the fact that it is difficult for a woman to escape ISIS with no money of her own, living constantly under the control of men, going outside the house only with difficulty, then facing the depredations of smugglers once they are on their way.
Women who have borne children inside ISIS territory have encountered difficulties escaping with their children, who lack officially recognized identity documents. A Belgian ISIS mother, for instance, contacted her consulate in Turkey before attempting to escape ISIS territory, only to be told that her husband, the father of her babies, would also need to be present to apply for and receive papers for her children. She decided to stay put rather than attempt escape with no certainty of ensuring her children's eventual documentation according to interviews we conducted in Belgium last year.
ISIS has managed to attract both adults and teen girls. Schoolgirls from London to Scotland to the Netherlands to Kyrgyzstan have run away to ISIS. Some were enamored of adventure and excited by men who lured them with promises of romance.
Turning to the blog posts of ISIS internet recruiters such as Umm Laith and Bird of Janna [Paradis], they likely believed they were embarking on a romantic and heroic venture to better the world and find unconditional love, trust, and loyalty. Promises of an Islamic life, riches, and torrid love affairs are common fare among male and female Internet recruiters.
French journalist Anna Erelle, posing as a younger vulnerable teen, was contacted by a French fighter the same day she posted his video on her fake Facebook profile. Internet relationships can easily provide frequent contact and convey caring and real intimacy. Her recruiter dogged her constantly, Skyping, texting and talking with her multiple times a day. To a lonely and confused young woman, this can be an intoxicating amount of attention. Internet recruiters often talk to them more than their own family members, honing in on vulnerabilities and needs.
Many who joined ISIS, women included, believed that the ISIS "Caliphate" would deliver a "pure" Islamic lifestyle and that it would operate by "pure" Islamic ideals, despite the bloodshed and brutality that have become a defining characteristic of the group.
In fact, ISIS uses cruelty to communicate fearlessness, and coupled with battlefield successes, in 2014 and 2015 it managed to attract thousands of fighters from all over the world, including hundreds of women, to what it portrayed as a triumphant cause.
Part of its strength lies in its ability to demonize the opponents and avoid the moral conflict that comes with killing and engaging in acts of brutality. When women question this gruesome spectacle, the ISIS responses is that, "All revolutions require bloodshed, but ultimately those who fight for the cause will live by pure Islam."
In fact, ISIS recruiters operate much like cult recruiters, meeting needs in the first interactions and then gradually drawing their victims deeper into the group—to a point where the group no longer caters to them but instead takes over their lives.
As the New York Times reported in 2015, a young woman in Washington State, whose alcoholic mother had left her in the care of her grandparents, tweeted out the question of why ISIS would behead a journalist. She received an answer—from ISIS recruiters—who told her that all revolutions are characterized by bloodshed and that this [ISIS struggle] was no different. They then began to seduce her into the movement by lavishing attention and gifts upon her.
Similarly, a teen girl in London followed ISIS profiles on Twitter, only to find that they followed her back, suddenly making her "popular" with many followers, and they messaged her about joining the Islamic State. They told her that, as a Muslim, she should make hijrah—that is, travel to live in Islamic lands rather than live sinfully in the kafr (unbelieving) U.K. When she protested that she was too young to marry one of the "brothers," she was told she could come and marry after a year or so. When her case came to the attention of authorities, she admitted that from the pictures she was being sent of ISIS housing in Syria, she thought she would be traveling to "Islamic Disneyland."
Converts to Islam are especially vulnerable to ISIS recruitment, as they often have limited knowledge of religion. They often want to prove themselves, sometimes by expressing loyalty through violence. At the same time, they may be alienated from family members, which leaves them vulnerable to others who begin to fill that gap.
American teen Shannon Conley fell into this category. She converted from Catholicism to Islam at age 17 and then tried to join ISIS at age 19. She found her interpretations of Islam on the internet and was convinced by violent extremists that Islam is under attack and that the West is the enemy of Islam. Interviewed by the FBI when she came to their attention, Shannon admitted to downloading instructions on how to carry out a VIP attack inside the United States and that she had come to believe that military bases, and even civilians who frequent them, could be legitimate targets of attacks.
She also Skyped and fell in love with a Tunisian ISIS fighter who convinced her to become a hero by leaving her job cleaning bedpans, marrying him, and working as a medic for ISIS. Shannon attempted to travel to Syria and was sadly disappointed when she was arrested on the tarmac trying to board a plane out of Denver, Colorado. She is now held in a maximum-security prison.
Girls who go to join Islamic State often leave confused schoolmates and BFFs behind. Two young Bosnians who had grown up in Vienna continued to contact at least one of their friends via social media, likely inviting her to follow. A young girl in a London school appears to have influenced three of her schoolmates to follow her into the Islamic State.
Contagion effects are normal among young people, particularly teen girls, and have been observed in relation to suicide to psychosomatic health epidemics. This is to be expected and should be guarded against in relation to terrorist recruitment as well.
Women who join ISIS are joining a misogynist organization, but it is important to note that they also are empowered in multiple ways by the group. Foreign women who join are invited to serve in the ISIS hisbah (morality police). They are tasked with enforcing dress codes and the strict ISIS interpretations of sharia law.
These women are armed, operate above the status of ordinary civilians, and answer to practically no one—enjoying an elevated status they may not have found back home.
Women who earn poorly back home might also enjoy a beautiful home taken from the enemies of ISIS or a captive forced into slavery who does cooking and housework, in some cases looking after the husband's sexual desires. Even among women, the ISIS true believer is taught to dehumanize these captive women and legitimize their enslavement.
If they are not in the hisbah, young foreign women are invited to join a group of women operating out of Raqqa that draw other women, as well as men, into the group. Females seducing men into the group are powerful indeed. American ISIS recruit Mohamad Jamal Khweis appears to have joined precisely for this female promise of marriage, having left the U.S. on a purported vacation but flown in a circuitous route to Istanbul. He later claimed to have met a woman whom he immediately married and with whom he traveled to Iraq to join the group.
Contrary to some assumptions, females who get to the Islamic State are not gang-raped by ISIS men. But they are expected to have husbands and, indeed, ISIS runs a marriage bureau specifically for that purpose. Women who marry into ISIS are indoctrinated into believing in the spiritual benefits of their husband's "martyrdom," with some even welcoming their enhanced status as a "martyr's" widow as a positive benefit. Moreover, widowhood benefits are promised to ISIS wives in the event their husbands are killed.
According to ISIS defectors we interviewed, in reality, these are rarely paid with any consistency. On the contrary, ISIS widows found themselves handed off to their husband's friends or put into dire living situations until they agreed to marry again—some marrying as many as thirteen times in succession. One female ISIS defector with a baby in arms told us she escaped the group because she did not want to be forced to marry a fourth time after her third husband was killed.
Most countries accept their female returnees from Iraq and Syriaand many countries do not prosecute these women—or if they do, they receive lighter sentences. This is due to the notion that they only followed their men as a result of being tricked or coerced, which often is not the case.
In the Balkans and Central Asia, we were told by intelligence and law enforcement that women are "zombies" (following their men and controlled by their men). But our research shows that ISIS women often followed their men willingly into Syria and Iraq, and in some cases willingly joined them in homegrown terrorist attacks.
Some may have agreed to go out of fears of abandonment and financial ruin, yet others were instigators. In Kyrgyzstan, for instance, two older women talked their extended families into traveling to Syria to join ISIS, believing that they would better their financial lot and be able to live by what they believed to be "true" Islamic ideals. When disillusionment set in, one of these grandmothers was able to smuggle her grandson back home who, according to her close associates interviewed in Kyrgyzstan, brought a message from the rest of the family: "He's the only one we could get out, we are hopelessly lost."
Contrary to some societal assumptions that downplay the role of women as perpetrators of violence, women in ISIS frequently are agents of violence within the group. Former members of hisbah told us themselves about flogging and biting other women with metal teeth as punishments. Similarly, reports from those on the ground in Syria state that women inside ISIS have been trained to throw grenades, use weapons, and have been indoctrinated for "martyrdom" missions.
Indeed, the marriage certificate for ISIS wives was changed in recent years to state that a woman does not have to seek her husband's permission to become a "martyr." She only needs the permission of the ISIS "caliph," Abu Bakr al Baghdadi.
Following in the paths of many conservative terrorist groups that do not encourage female fighter roles, ISIS is no different in pushing them into suicide missions when cornered, facts born out in the recent battle for Mosul.
Given that not all ISIS females were forced to join the group, nor lacking in agency with regards to the roles they played in it, we need to be cautious with both female and male returnees from the Islamic State.
While women who join ISIS are often portrayed as "brainwashed" by men, cultural biases that overlook the role of women as willing participants, including narratives that deny the role of political grievances that drive women to join ISIS, may be dangerous.
ISIS has relied on women for logistical, propaganda, recruitment, and policing work. During the final battles for the recapture of Mosul, ISIS sent numerous females to blow themselves up in attacks on encroaching soldiers.
Independent of gender, anyone who joined the Islamic State group likely had some psychological and social issues before leaving that made them vulnerable to recruitment, and once in, they often also have been weaponized and indoctrinated into a vicious ideology.
Men who went through sharia training told us of having to behead a prisoner before giving their bayat [pledge of allegiance] to the terrorist group while women in the hisbah told us of being turned into sadistic torturers. While women are less often weaponized, there is increasing evidence of weapons training for female cadres in the last year.
As ISIS increasingly calls for homegrown attacks in the West, it is unclear if they will reach back to females who have returned home. For instance, one wife of an ISIS fighter in Kosovo was not prosecuted for joining and traveling to a terrorist group, while her husband was. He serves a four-and-a-half-year sentence and still avows loyalty to ISIS while his wife lives freely in society, although under police surveillance. She is known to continue internet contacts with the group as well as communicate with her husband who expressed willingness to return to the group if released.
There are ample other examples of returned foreign fighters from ISIS and other terrorist groups where the returnee continued on at home as a "sleeper" and reactivated over time. The possibility that ISIS women would do the same is a factor we cannot afford to ignore.
In our experience, ISIS has contacted members who defected, insisting that they continue to serve the group even when they wish to sever ties. Similarly, returnees who may have had difficulties that led to their wish to travel to Syria and Iraq to join, are likely to face these same difficulties, if not worse stressors, upon their return. They have also witnessed extreme brutality that may leave them in a traumatized state.
Interviews in the past with traumatized Palestinians often revealed how easy it was to volunteer for a suicide mission if one already was psychologically numb as a result of post-traumatic stress disorder (PTSD).
As one interviewee said, "It's a small step to take if we are already dead."
Indeed, "martyrdom" ideology serves as a kind of psychological first aid when applied to people suffering PTSD. The individuals gain immediate relief from painful flashbacks and post-traumatic arousal states by escaping into a death they believe is simply a doorway to paradise and glory, and may even experience states of euphoria in contemplating taking their own life in this manner.
These same post traumatic vulnerabilities may be operating for ISIS female returnees who, in many cases are not prosecuted nor mandated into any kind of treatment, despite likely suffering stigma, personal and psycho-social problems, and difficulties reintegrating.
Public sympathies for ISIS female returnees, who are often handed down shorter sentences or pardoned, may only complicate the prospect of effectively dealing with female returnees who need special care and attention. It is our view that anyone who joins a terrorist group like ISIS, by virtue of the likelihood that they are traumatized by what they experienced and may also be ideologically indoctrinated or weapons trained, should first be prosecuted and, if judged amenable to it, be allowed to receive a lightened prison sentence, or sidestep prison time altogether by voluntarily committing to engage in a psychological program.
A well carried out rehabilitation program can help them to understand and address the personal reasons that resonated with ISIS calls to recruitment and their violent actions, as well as be moved to find other solutions to either their psycho-social problems and/or concerns about their grievances.
Some ISIS returnees may not voluntarily take part in rehabilitation. Others may only pretend to cooperate. That said, if carried out well and with careful assessments along the way, many can be rehabilitated and reintegrated into society in a psychological state that makes it less likely that they would again be manipulated or once again answer the call to terrorism.
While we are preparing for the return of female foreign fighters, we also need to educate youth, including female youth, regarding the truth about ISIS and their virulent online and face-to-face recruitment. Despite rapidly losing its territory, ISIS has already produced innumerable propaganda materials that are likely to continue to circulate on the internet. The digital "Caliphate" will likely continue to recruit.
Initiatives like our Breaking the ISIS Brand Counter Narrative Project using insiders to denounce the group will continue to be useful to interfere with and disrupt ISIS recruitment. Through a combination of education, prevention, and direct intervention measures, we can ensure the safety of our citizens while ISIS tries to reconstitute itself in the face of territorial loss and the eventual return home of most of its foreign fighters.
Ardian Shajkovci, Ph.D. – is the Director of Research and a Senior Research Fellow at the International Center for the Study of Violent Extremism (ICSVE). He has been collecting interviews with ISIS defectors and studying their trajectories into and out of terrorism as well as training key stakeholders in law enforcement, intelligence, educators, and other countering violent extremism professionals on the use of counter-narrative messaging materials produced by ICSVE both locally and internationally. He has also been studying the use of children as violent actors by groups such as ISIS and how to rehabilitate them. He has conducted fieldwork in Western Europe, the Balkans, Central Asia, and the Middle East, mostly recently in Jordan and Iraq. He has presented at professional conferences and published on the topic of radicalization and terrorism. Prior to joining ICSVE, Ardian has spent nearly a decade working in both the private and public sectors, including with international organizations and the media in a post-conflict environment. He is fluent in several languages. He holds a doctorate in Public Policy and Administration, with a focus on Homeland Security Policy, from Walden University. He obtained his M.A. degree in Public Policy and Administration from Northwestern University and a B.A. degree in International Relations and Diplomacy from Dominican University. He also holds several professional certifications in the field of homeland security as well as a professional designation for his contributions to the field of homeland security and homeland security efforts in general. He is also an adjunct professor teaching counterterrorism courses.
Reference for this article is Speckhard, Anne & Shajkovci, Ardian (8-21-2017) Beware the Women of ISIS: There are many and they may be more dangerous than the men. Daily Beast http://www.thedailybeast.com/beware-the-women-of-isis-there-are-many-and-they-may-be-more-dangerous-than-the-men
Beyond Bombs and Bullets: A Comprehensive Approach Needed to Defeat ISIS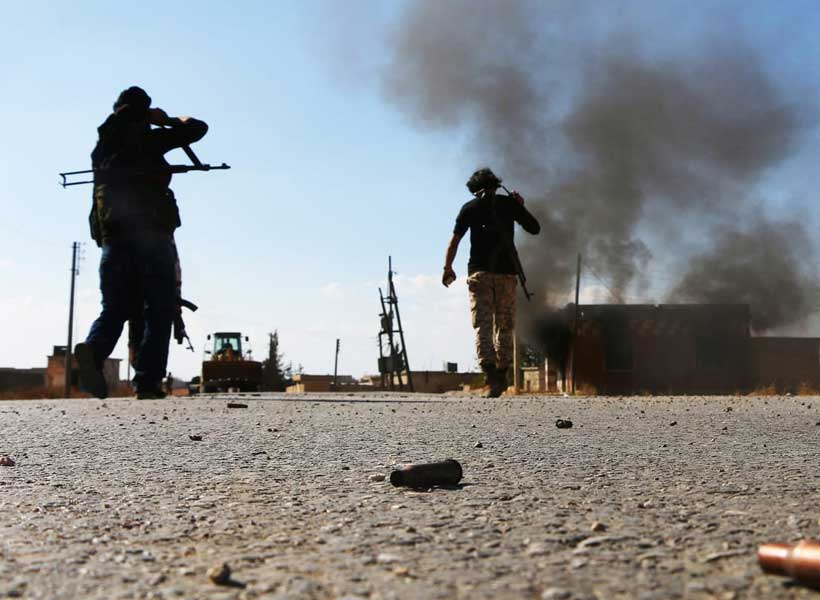 Many articles with similar ideas have been written about the current situation with ISIS and what will happen to the terrorist organization in the future. Most of these articles, however, ask incomplete or incorrect questions, which leads to inaccurate assessments of the safety of the world when ISIS is defeated. The articles typically ask questions such as: Can it be claimed that removal of ISIS from the territory in which it operates mean the end to ISIS, or is it only the displacement of terrorism? Shall we celebrate the defeat of ISIS or still be concerned about it? These questions, unfortunately, are incomplete and do not address key elements of the issue. The critical, and more appropriate, questions to ask are: Will the violent and extreme mindset and ideology end when ISIS is defeated? Is it possible that ISIS will transform itself or merges with another terrorist group? Is hard power the solution?
ISIS is just another body into which the violent and extremist ideology of jihadi Salafism has entered. The body dies, but the soul does not. When the body dies, the bad soul will enter another body of a different name. In the case of a defeated ISIS, the organization will die physically but survive as others take up its cause. As long as the violent and extremist ideology and dark soul of ISIS survives, there will always be a body for the soul to wear. The jihadi Salafist ideology will live a new life in a body transformed into another shape and structure.
Failure to ask the right questions means being unable to see and diagnose the problem correctly, intervene correctly, respond correctly, offer the correct solutions, and correctly assess the outcome rightly. In other words, a mistaken first step often leads to subsequent missteps and dire consequences in the long run. For example, when tar is on fire, the expected and first response would be to douse the fire with water; however, the compounds in the tar render water ineffective in putting out the fire and may even make the situation worse.In terms of terrorism, ISIS is the tar, and the commonsense first response would be to use all power available to eradicate the organization.
The literature on terrorism acknowledges that terrorism and radicalization are complex and multidimensional concepts that involve social, psychological, political, financial, and educational issues. Given this mix of factors, could a military and/or law enforcement intervention be the solution to terrorism and radicalization? The answer is "no." Could the hard power be the solution to some psychological factors (i.e., alienation) or political factors (i.e., political exclusion and oppression) of joining terrorist groups? Again, the answer is "no." The answer will always be "no" until the solution offered addresses the multiple dimensions of the problem with a comprehensive, but individualized, approach. A reliance on bombs, bullets, and warfare alone will not suffice.
For example, if an individual joins a terrorist group because of a family issue—such as forced marriage, domestic violence, or alienation from close relatives, lack of love and respect among family members—then the approach should focus on family structures and family environments. If an individual whose spouse, children, or extended family members were killed by government security forces longs for revenge and is recruited as a suicide bomber, a military/law enforcement solution alone will not solve the underlying problem. Nor is it the correct approach when an individual has joined a terrorist organization in response to the lack of democratic and human rights. If militants are recruited and exposed to propaganda in virtual environments, then the counterterrorism approach should address those virtual environments to neutralize the terrorist indoctrination. If potential militants are easily swayed by radicals misinterpreting and exploiting religious scriptures because they are poorly educated and lack religious awareness and knowledge, then the counterterrorism approach should focus on counter-narratives and religion-awareness programs. A continued emphasis on tanks, gunfire, and bombs, is a waste of precious money, time, and effort, and lives and, worse yet, justification of terrorist narratives.
Jihadists of Katibat Imam al Bukhari are afraid of the US strike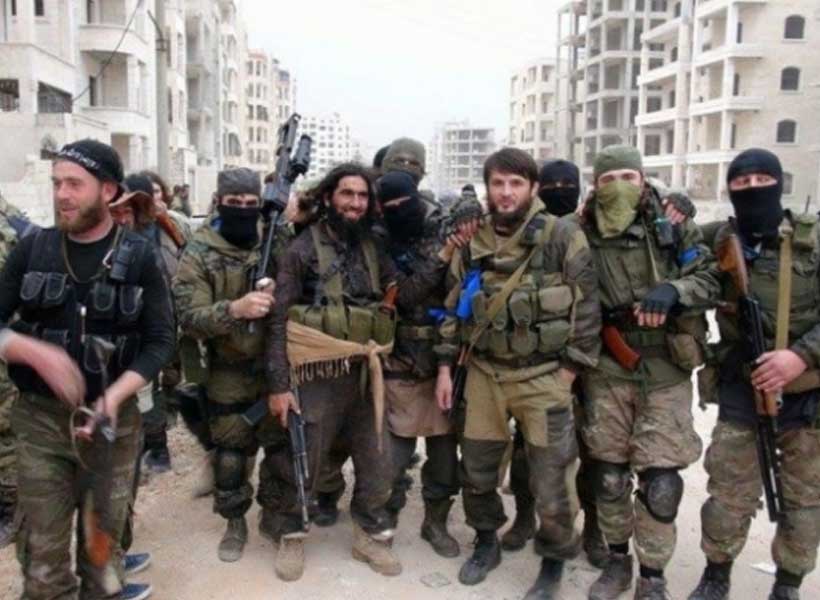 The US State Department added Central Asian jihadist group Katibat Imam al Bukhari (KIB) to the US government's list of specially designated global terrorist organizations on March 22, 2018.
As noted in the statement "the Department of State has designated KIB as a Specially Designated Global Terrorist (SDGT) under Section 1(b) of Executive Order (E.O.) 13224, which imposes strict sanctions on foreign persons determined to have committed, or pose a significant risk of committing, acts of terrorism that threaten the security of U.S. nationals or the national security, foreign policy, or economy of the United States. This designation seeks to deny KIB the resources it needs to plan and carry out further terrorist attacks. Among other consequences, all of the group's property and interests in property subject to U.S. jurisdiction are blocked, and U.S. persons are generally prohibited from engaging in any transactions with the group."
It is already common knowledge that,KIB is fighting in Syria as part of the al Qaeda-linked rebel coalition Hay'at Tahrir Al-Sham. The KIB detachment was created in Afghanistan on the basis of the Islamic Movement of Uzbekistan. KIB also operates in Afghanistan and has pledged loyalty to the Taliban, who are in turn tight allies with al-Qaeda and the Haqqani network. After the outbreak of the civil war in Syria in 2012, KIB, on the recommendation of Al-Qaeda, moved to the province of Idlib and distinguished itself as one of the major rebel groups fighting against the regime of Bashar Assad. A group of the jihadists of the KIB is also based in Afghanistan today and is fighting together with the Taliban. About 200 militants are known to fight in the KIB. The propaganda materials of the group are actively disseminated in Kyrgyzstan, Uzbekistan, Tajikistan, Russia and Kazakhstan.
Three days after the decision of the US State Department to include KIB in the list of global terrorist organizations, Shura of the KIB issued its own statementin response. In itsown statement, which was released via Telegram on March 25, 2018, KIB protested their designation as terrorists by the State Department. KIB states that it "was surprised by the American resolution to enlist the Imam al Bukhari Brigade on the world terror list notwithstanding that we do not have ideological or intellectual ties with any faction internationally enlisted."
It is most interesting that Shura of the KIB, for its protection, used a lot of peaceful terms in their response such as «international law», «rights of freedom», "murderous Assad regime", "struggle for а decent life of the Syrian people", etc.
KIB claimed in their response, that their volunteers from many Central Asian countries, including Uzbekistan, formed their brigade "as a result of the war's long duration in Syria and the increasing number of expats."Shura of the KIB described his mission in the Middle East as protecting the simple and peaceful Syrian people from the bloody regime of Assad and his external sponsors, Hezbollah, Iranian Shiite militants and Russia.
KIB also claimed that they've been fighting with the Free Syrian Army to protect civilians against threats like ISIS, "which pushed ISIS to assassinate our previous leader (Sheikh Salahuddin).""The classification of Imam al-Bukhari Brigade by U.S., turns a blind eye on thousands of the Iranian-backed foreign Shiite militias that commit war crimes against the Syrians, and proves that the U.S. applies double standards and it is only concerned about its interests," KIB continued.The Shura of group vowed to stay the course "in spite of pains and problems whether in our country or by the world order."
In this regard, it should be noted that the "justifiable arguments" of the KIB that its fighters are fighting against the regime of Bashar al-Assad and precisely because of this fact they should not be included in the list of world terrorist groups does not make sense.Firstly, not only the numerous factions of armed revolutionaries and the fragmentary Syrian opposition are fighting against the regime of Bashar Assad, but also the world jihadist groups ISIS and Al-Qaeda.However, their goals are completely different. If the peaceful Syrian opposition wants to build a democratic state in Syria in the future, then ISIS and Al Qaeda are fighting for the establishment of the Islamic Caliphate in the Middle East.Al-Qaeda backed KIB that affiliated with Jabhat al Nusra, completely shares the position of his patrons.
Secondly, radical Salafism and militant Takfirism are the fundamental basis of the jihadi ideology of the KIB.In accordance with the ideological doctrine of KIB that was recently published on its Telegram channel, the group considers its goal the construction of an Islamic state in Central Asia, the overthrow of the regime of Bashar al-Assad, and the protection and spread of jihadi ideology around the world by force.
Thirdly, jihad is the main tool for KIB in achieving its goals, that is, in building the Islamic Caliphate.In their propaganda materials, KIB leaders urge Muslims to wage jihad against the godless regimes of Central Asia and the West.After President Trump decided the U.S. Embassy would move from Tel Aviv to Jerusalem, KIB leader Abu Yusuf Muhojir posted on his Telegram page a pledge to defend the Al-Aqsa Mosque and wage jihad on the West.
The Syrian Liberation Front (SLF) — a joint venture formed by Ahrar al-Sham and the Nur al-Din al-Zanki Movement in February — has joined KIB in denouncing the State Department's designation as well.In its statement the SLF argues that the KIB is an "independent" faction comprised of Uzbeks who were "forced out of their country" and who now fight against the Assad regime and ISIS. It is known that Ahrar al-Sham is an al Qaeda backed Salafi-jihadi group who fought alongside Al Nusrah Front in the past.The SLF also points to the assassination of KIB leader Sheikh Salahuddinlast year, alleging that ISIS cooperated with "Russian intelligence" in the killing.
In this regard, it should be noted that the assassination of the leader of KIB Sheikh Salahuddin is related to the confrontation between ISIS and al-Qaida, which led to internal fighting among the Central Asian jihadists in Syria.His real name was Akmal Jurabaev and he was born and grew up in the Uzbek town of Namangan. He shared the religious views and Salafi ideology of the Taliban and al Qaeda. On April 27, 2017, during the evening prayer in the mosque of a Syrian city of Idlib, Sheikh Salahuddin was killed by an Uzbek militant who was a member of ISIS. The Islamic State distributed the following statement via Telegram messenger in this regard, "The emir of detachment of Katibat al-Imam Bukhari, Sheikh Salahuddin, was punished according to the Sharia law for all the betrayals he committed."
The Uzbek militant from Tajikistan, known as Abu Yusuf Muhojir, was appointed the new leader of the group. The Uzbek social networks have characterized him as the distinguished military strategist who has implemented a series of successful operations against the army of Bashar Assad. After the comprehensive analysis of his public speeches in the audio format published on the Telegram, we can draw the following conclusions: Abu Yusuf Muhojirhas the deep religious knowledge, knew the nuances of the Islamic Fiqh (jurisprudence) and jihad.
It is no accident that in their statements, KIB and SLF appealed to the fact that the leader of the Uzbek jihadists, Sheikh Salahuddin,was assassinated by ISIS militants.Using this argument that Uzbek militants are fighting with ISIS and their leader has fallen by the hands of Abu Bakr al Baghdadi supporters, KIB is trying to justify its terrorist activities and to avoid international persecution in accordance with the US list of Specially Designated Global Terrorist.
This is not the first time that the United States has designateda Central Asian jihadist group on the Foreign Terrorist Organization (FTO) and Specially Designated Global Terrorist (SDGT) list.After designation of a terrorist group in the list of global terrorists, the US special services are allowed to carry out operations to eliminate the leaders of those terrorist groups, to take decisive measures to destroy financial schemes and to effectively put international pressure on them.
As is already known, the US State Department has designated the Islamic Movement of Uzbekistan(IMU) in the Foreign Terrorist Organizations list on September 25, 2000.As a result, the leader of the group Tahir Yuldash (2009) and the military commander of the group Juma Namangoni (2001) were killed as a result of US missile airstrike.
On June 17, 2005, the US State Department designated the Islamic Jihad Union (IJU) to the Foreign Terrorist Organizations list.The IJU is a splinter faction of the IMU, and a substantial number of its members are from Central Asia.The IJU has been waging jihad in the Afghan-Pakistan region for more than a decade. It maintains close ties with al Qaeda and Taliban leaders. The US has killed several top IJU leaders, including its emir, Najmuddin Jalolov, in drone strikes in North Waziristan 2009.
On December 29, 2004, the US State Department designated Uyghur Salafi-jihadi group the Eastern Turkistan Islamic Movement (the Turkestan Islamic Party) to the Terrorist Exclusion List (TEL).As a result, leaders of the Turkestan Islamic Party Hassan Mahsum (2003) and Abdul Shakur al-Turkistani (2012) were killed in US drone strike.
Based on this, we can assume what fate awaits the leaders and militants of the KIB in the near future. The designation of the KIB in the Specially Designated Global Terrorist list testifies to the US Government's determination to combat the jihadist ideology of Salafism worldwide.This is a tangible support to the governments of Uzbekistan, Kyrgyzstan, Tajikistan and Kazakhstan, which are facing a real threat of transnational terrorism.After all, the backbone of the KIB is made up of people from the Ferghana Valley of Central Asia, mainly of Uzbek nationality.
According to the Soufan Group, out of 5,000 people who left Central Asia for Syria and Iraq, about 500 jihadists in the ISIS ranks went back to their homes. But among the returnees, there are almost no militants KIB, Katibat al-Tawhidwal Jihad (KTJ), IJU and TIP, which are affiliated with al Qaeda. After the fall of ISIS, it is the militants linked with the al Qaeda that pose a big threat to the countries of Central Asia. Therefore, the emergence of two theatres of war for al Qaeda backed Central Asian militants in Syria and Afghanistan and the relative ease of transit between these two theatres via Turkey increases the threat that jihadists can return to Central Asia at an opportune moment, such as at a time of political, social or economic crises.This would be dangerous for the regimes of Central Asia.
Therefore, the designation of the KIB by the US government into the list of global terrorist organizations gives a positive impetus to the efforts of the Central Asian countries in respect to counterterrorism.But so far the Central Asian governments have not openly reacted to the initiative of the US State Department. Perhaps such a reaction followed through diplomatic channels, which are closed to the public.
The war in Afghanistan and in the Middle East over the past 17 years has shown that the United States is in the forefront of the fight against transnational terrorism and religious extremism. Therefore, it would be difficult for the Governments of Central Asia to do without US assistance in combating the radical ideology of Salafism and world jihadism.
The Central Asian states are in a bind insofar as there is little they can do to stymie the growth of the KIB, KTJ, IJU and TIP in Syria given their lack of influenceand likely also their lack of intelligence.As a result, the Central Asian governments will likely need to develop comprehensive national security strategies with allies both within the region and abroad to manage the complexities of emerging threats.To achieve results in the fight against jihadism, the Central Asian countries need to solve three main tasks.
First, to intensify cooperation with the United States and the exchange of intelligence data.Successful coordination between law enforcement agencies will help to block the channels of financial, material and military assistance to the jihadist groups from Central Asia, affiliated with al Qaeda.Joint cooperation will contribute to the dismantling of bases, camps and training centers for Central Asian jihadist groups in Syria and Afghanistan, neutralizing prominent leaders and identifying commercial organizations and foundations that subsidize them. The fight against Al Qaeda is a more difficult than with ISIS, as it does not have its own territory, which can be hit. In the fight against Al-Qaeda, the United States has significant anti-terrorist experience, effective intelligence tools and advanced technical capabilities.
Secondly, given the increased role of another Uzbek group Katibat al-Tawhidwal Jihad in the global jihad and their successful terrorist acts in Russia (the explosion of the metro in St. Petersburg) and in Kyrgyzstan (the explosion of the Chinese embassy in Bishkek), the governments of Uzbekistan and Kyrgyzstan should lobby the US to include the KTJ in the list of global terrorist organizations.
Thirdly, for successful international coordination of anti-terrorist efforts, security agencies and special services of the countries of Central Asia need to get rid of block thinking and anti-American sentiment, which is a legacy of the Soviet empire and which is being initiated by Russia.Kremlinis known to consider Central Asia as an area of its influence. Putin is imposing its anti-American ideology on the countries of the region, which impedes the joint struggle against world jihadism. The confrontation between Russia and the West on the activities of the Taliban and the future regime of Bashar al-Assad enable jihadist groups from Central Asia to successfully assimilate into a global jihad. Therefore, the governments of Central Asia must work out their own self-position, which allows them to actively cooperate with the US in the fight against the global jihadist threat in the world and stop being a Putin's "whipping boy".
How to stop terrorism: EU measures explained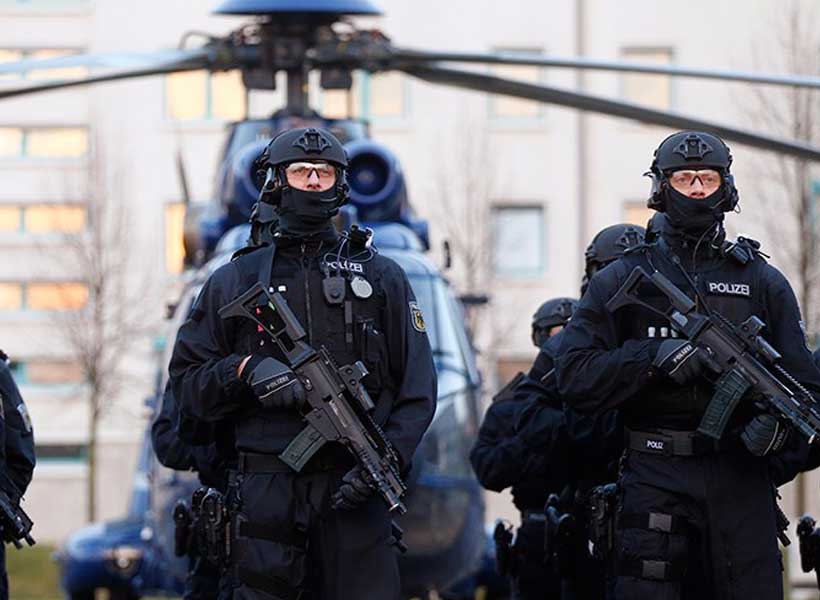 Stopping terrorism requires tackling issues such as foreign fighters, border controls and cutting off funds. Learn about the EU's counter terrorism policies.
Security is a major concern for Europeans: the vast majority (80%) want the EU to do more to fight terrorism. However, European policy makers also realise that terrorism has no borders.
EU measures to prevent new attacks run from more thorough checks at Europe's borders, to better police and judicial cooperation on tracing suspects and pursuing perpetrators, cutting the financing of terrorism, tackling organised crime, addressing radicalisation and others.
Improving  border controls
In order to safeguard security within the Schengen zone, systematic checks at the EU's external borders on all people entering the EU – including EU citizens – were introduced in April 2017.
To record the movements of non-EU citizens across the Schengen area and speed up controls, a new entry and exit registration system was agreed by Parliament and EU ministers on 30 November 2017. These new external border controls are expected to become fully functional by 2020 at the latest.
Stopping foreign terrorist fighters
At least 7,800 Europeans from 24 countries are believed to have travelled to conflict areas in Syria and Iraq to join jihadist terrorist groups, according to Europol. Although there is a decrease in travel, the number of returning foreign fighters is expected to rise if Islamic State is defeated militarily or collapses.
In order to criminalise acts such as undertaking training or travelling for terrorist purposes, as well as organising or facilitating such travel, Europe put in place  EU-wide legislation on terrorism that, together with new controls at the external borders, will help to tackle the foreign fighter phenomenon.
Making use of air passenger data
Airlines operating flights to and from the EU are  obliged to hand national authorities the data of their passengers such as names, travel dates, itinerary and payment method.
This so-called PNR data  is used to prevent, detect, investigate and prosecute terrorist offences and serious crimes. Negotiations took more than five years and Parliament insisted on safeguards for sensitive data (revealing racial origin, religion, political opinion, health or sexual orientation) and data protection.
Stepping up the exchange of information
The man who carried out the Berlin Christmas market attack used multiple identities to evade border and law enforcement authorities. This, and other similar cases, show the importance of effective information sharing between different authorities (law enforcement, judicial, intelligence) in EU countries.
The EU already has many databases and information systems for border management and internal security. The Parliament is currently focusing on rules that will enable the interoperability of the databases and allow for the simultaneous consultation of the different systems.
Europol, the EU's police agency, supports the exchange of information between national police authorities as the EU criminal information hub. In May 2016 the Parliament agreed to give more powers to Europol  to step up the fight against terrorism as well as to set up specialised units such as the European counter terrorism centre, which was launched on 25 January 2016.
Tackling the financing of terrorism
An effective measure to stop terrorists is to cut their sources of revenue and disrupt logistics. The Parliament wants EU countries to track suspicious financial transactions and charities and also look into the trafficking of oil, cigarettes, gold, gems and works of art.
MEPs have completed the latest update of the EU's anti-money laundering directive, which tightens the rules on virtual currency platforms and anonymous prepaid cards.
MEPs also managed to secure additional resources in the EU's 2018 budget to better fight terrorism and organised crime. The European Commission recently set up a blockchain observatory in response to Parliament calls to monitor virtual currencies, such as Bitcoin, to prevent them being used to finance terrorism.
Reducing access to dangerous weapons
The EU does everything possible to prevent dangerous weapons falling into the hands of the wrong people. The revised firearms directive closed legal loopholes that allowed terrorists to use reconverted weapons, for example in the Paris 2015 attacks. It requires EU countries to have a proper monitoring system, while keeping exemptions for hunters, museums and collectors.
Parliament is also pushing for better control of arms exports  and an embargo on arms exports to Saudi Arabia.
Preventing radicalisation
Most of the terrorist attacks in Europe were perpetrated by home-grown terrorists. Parliament therefore proposed measures to fight radicalisation and extremism in prisons and online by making use of education and social inclusion.
The EU's added value
The EU level is the main forum for cooperation between member states in the fight against terrorism, even though counter-terrorism policies are to a large extent the responsability of countries..
MEPs decide on a par with EU ministers on major EU counter-terrorism laws. Traditionally, Parliament makes sure fundamental rights and data protection are respected.
The EU's counter-terrorism strategy is based on four strands: prevent, protect, pursue and respond. The current framework that the European Commission follows in its proposals is the European Agenda on Security 2015-2020, which aims to facilitate cooperation between EU countries in the fight against terrorism, organised crime and cybercrime.
In recent years there have been many EU policies on counter-terrorism and it involves many people, organisations and strategies. The Parliament set up a special committee  to suggest ways to improve the efficiency and effectiveness of the EU's response to terrorism.