Virtual Terror: 21st Century Cyber Warfare – Interview with Daniel Wagner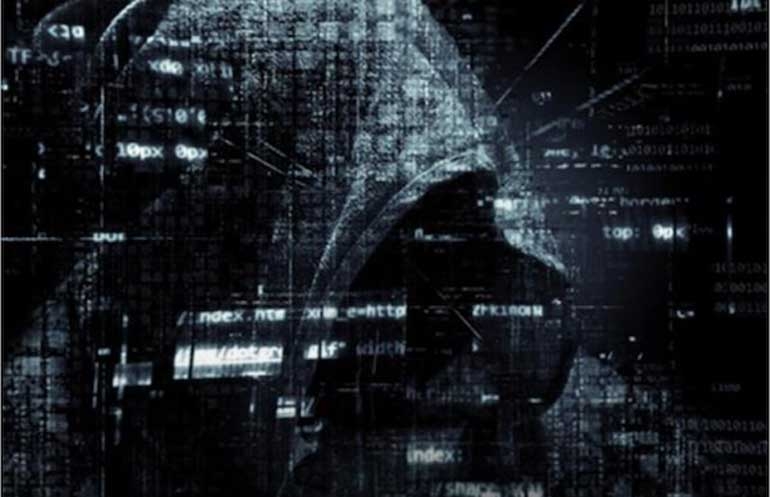 Daniel Wagner is Managing Director of Risk Solutions at Risk Cooperative, a D.C.-based specialty strategy, risk and capital management firm. He has published more than 500 articles on risk management and current affairs for a wide variety of publications, including the New York Times, Wall Street Journal, Huffington Post, South China Morning Post and The National Interest, among many others.
Mr. Wagner was interviewed by Russell Whitehouse, Associate Editor at the International Policy Digest. He is also a freelance social media manager/producer, 2016 Iowa Caucus volunteer and a political policy essayist for the Eurasia Review and Modern Diplomacy.
First and foremost, what inspired you to write your new book, Virtual Terror: 21st Century Cyber Warfare?
I surveyed some of the literature on cybersecurity and felt that much of what I read was dated and based on conventional definitions of terrorism. The cyber arena has changed all that. I have crafted a new definition for cyberterrorism ("Virtual Terrorism") and put some real thought into writing a book that educates people on what the phenomenon is really all about. My view is that the best way to fight it is to help ensure that as many people as possible understand what it is, what some of the challenges are in fighting it, and what can do about it. The subjects covered in the book range from governments and private sector to drones and robots to social media and some psychological implications of cyberterrorism.
80% of North Korea's missile tests have failed, with a lot of those failures being attributed to American hackers. How soon do you think it will be before major military powers like the US and China have to worry about their deadly hardware being hacked and used in terrorist attacks?
Regarding North Korea, it is really a testament to what the Kim regime has achieved that it has endured so much in the way of sanctions and anti-missile hacking and has still been able to successfully create a nuclear weapons program and test intercontinental ballistic missiles. One of the characteristics of Virtual Terrorism is that it allows countries like North Korea (and Iran) to punch well above their weight in the cyber arena, and conduct their own form of 'diplomacy' on the cyber battlefield. These countries already attack the US and other countries – all countries with the capability to do so, do so. The real challenge is to be able to identify when such cyberattacks occur, and then to be able to block them. It's an ongoing battle.
A rogue actor could potentially kill thousands of hospital patients by shutting down their power or threaten mass starvation by knocking out the food supply chain's servers and equipment. Will civil infrastructure e-terror attacks become commonplace in the near future?
As is discussed in the book, the medical profession endures a significant portion of cyberattacks. The personal information medical services routinely require from patients makes it a target rich environment. Hospitals have already been the subject of numerous ransomware attacks, and they often pay the ransom because critical infrastructure necessary to operate and sustain life has been threatened or forced to stop functioning. It is a certainty that more and more civil infrastructure will become the subject of cyberattacks in the future. The question really becomes, is any type of infrastructure safe from cyberattack?
How big a threat are hackers to ePayment systems like PayPal & e-currencies like Bitcoin? Are they no more of a nuisance than bank robbers or could they potentially steal billions at a time from companies and consumers?
Financial services are also, not surprisingly, the target of frequent cyberattacks, despite the billions of dollars banks around the world spend in an effort to achieve cyber resiliency. If sophisticated hackers want to target any ePayment system or crypto currency, they can do so. Given the amount of money at stake, there is little reason to believe they would not become a target going forward. It has been estimated that the cybercrime 'business' is already larger than the global drugs trade, which is itself a multi-trillion-dollar business. Cybercriminals have already successfully stolen hundreds of millions of dollars from the sector.
In the concluding chapter of your book, you talk about imposing legal liabilities on software companies whose software gets hacked. Where would you draw the line on this complex, amorphous issue?
This is a great example of how the nexus between the lobbying business in Washington can end up making an already difficult challenge even worse. It is the desire of software companies and other firms in the cyber sphere to avoid legal liability in general that prevents more progress from being made in crafting a more robust response to virtual terrorists. My view is that it is incumbent upon these developers to take greater responsibility when things go wrong with their products. If they are doing their jobs well, the likelihood of being attacked would be greatly reduced. If their products are knowingly produced with flaws, it seems reasonable to me that they be held to account. That said, they cannot be held responsible for every instance of hacking, or for product flaws that were not known when they were produced. As is often the case with 'the law', we should seek to introduce the concept of reasonableness in an attempt to get everyone to agree to a more palatable approach to this important issue.
What advice would you give to lawmakers & law enforcement officials wishing to crack down on The Deep Web's international contraband markets?
I was heartened to learn, earlier this summer, that the US government had closed AlphaBay – one of the largest and best known "Dark Web" marketplaces. It illustrated that it is indeed possible to crack down on thriving underground marketplaces. The issue boils down to how many resources can be devoted to fighting a single marketplace, how the Dark Web can be monitored, and whether meaningful laws can be crafted and enforced. This evolving landscape is so broad and deep that it is tough to imagine them all being shut down, but I would certainly like to see more, and additional significant marketplaces, similarly shut down to force both buyers and sellers to modify their sales and purchasing habits.
You briefly mention the fact that AI will revolutionize the labor force. Will AI merely enhance the average worker's experience & create new job opportunities like in The Jetsons, create unparalleled income inequality like in Elysium, or wipe out all work and create a race of infantilized humans like in Wall-E and The Time Machine?
I should think it will be some combination of the three, with varying degrees of labor force penetration by sector and job type. While I do not believe that AI will 'wipe out' work, I do think there is every reason to believe that it will ultimately make humans generally less essential to getting things done. In the book I discuss the dangers of hacking robots, drones, and AI. Anything linked to the Internet can be hacked, so as AI becomes more prominent and more powerful, the potential ramifications of such hacks have frightening implications.
You mentioned in passing China's "social-credit system". Can you go more in depth about what it tried to accomplish and why it failed?
China is attempting to create a system in which it 'knows all' about its citizens – from their spending habits to their political persuasions – and it is doing so by combining data with extremely personal applications. While currently being deployed on a limited basis, the Chinese government intends to roll the idea out nationwide. Since India's Aadhaar national electronic identification system has been successfully used to register more than one billion Indians in a central electronic data system, there is no reason to believe that the Chinese government's intentions in this regard cannot be achieved. Earlier versions of the social credit system failed for a variety of reasons, but the government intends to learn from earlier mistakes to generate a system that is even broader in scope.
How do China's Great Firewall work?
China's censorship system, known as the Great Firewall (also known as the Golden Shield), is its effort to attempt to restrict the free flow of information in and out of the country via the Internet. The Chinese government is doubling down on its effort to maintain control of the Internet within its borders, while also endeavoring to increase the amount of control it has over the Internet outside of its borders.
How can VPNs help individuals protect the online security of individuals?
Millions of Chinese citizens have for years circumvented the Great Firewall by using a VPN, which allows unfettered access to any website… The Chinese government will completely block access to much of the Internet inside the country as part of its effort to suppress dissent and maintain the Chinese Communist Party's control on power. In 2017, the government ordered China's three telecommunications companies—China Mobile, China Telecom, and China Unicom (all state-owned)—to block access to VPNs by February 2018.
What are the particular benefits of VPNs for people in Internet-censored countries like China and Saudi Arabia?
Individual Internet users can benefit from use of a VPN to circumvent government censorship or connect to proxy servers for the purpose of protecting personal identity and location. However, some Internet sites block access to known VPN technology.
Political Scientist: Taliban Rule will lead to terrorism activation in Pakistan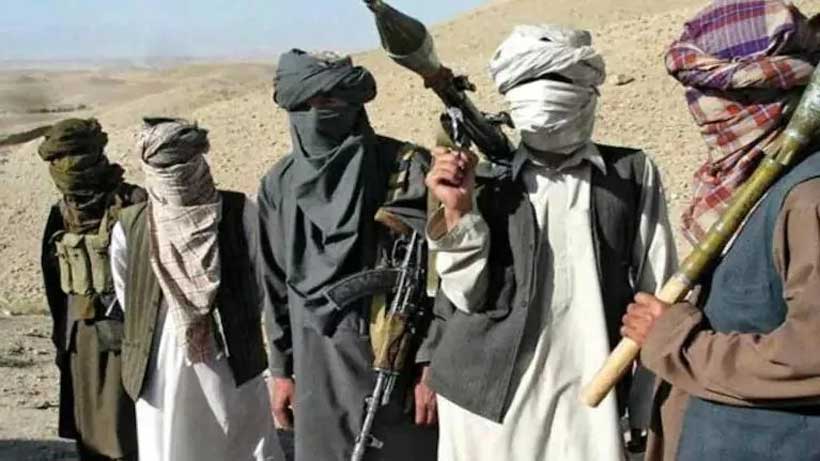 The strengthening of terrorist activity in the northwest of Pakistan and the country as a whole is linked with reinforcing the Taliban's power in Afghanistan. Since they have established absolute power in Afghanistan, implicitly or not, they support the Pakistani Taliban. Although these are different organizations, they definitely have a common genesis, ties and contacts, but they deny this. However, we understand that the Afghan Taliban and the Pakistani Taliban are at least allies. This is how a political scientist, Ph.D., associate professor Georgi Asatryan commented on the latest developments around the situation in Afghanistan and the activity of the Taliban.
"There was another explosion in Peshawar; unfortunately, this can be predicted to occur again. Now we witness a particular conflict between the Pakistani and Afghan authorities represented by the Taliban. Pakistan, represented by the Minister of Defense and other high-ranking officials, blames the Afghan authorities for these attacks, arguing that the Taliban Kabul is supporting the Pakistani Taliban, and the Taliban, in turn, deny this. Therefore, this conflict between the two South Asian countries will boost and worsen", said political scientist Georgi Asatryan.
The administration of the Pakistani Taliban has announced that it is lost the armistice. It happened in November. The Pakistani Taliban announced that they were withdrawing from the armistice with Pakistan and called on their supporters to launch attacks on targets in Pakistan. It should be mentioned that the situation will worsen and destabilize as long as the Taliban run in Afghanistan and supports its Pakistani allies.
To a certain extent, we witness how the method of the Pakistani military to support the Afghan Taliban leads to harmful and dangerous outcomes for them. The Taliban's victory in Afghanistan would be impossible, or quite complicated, without the total assistance, consultations and, to a certain extent, the participation of the Pakistani military. Now we see a growth of terrorist networks in the region. The policy of strategic depth leads to troubles and threats for Pakistan itself.
The country's ruling parties received a warning from Tehreek-e-Taliban Pakistan (TTP) that "concrete actions" aimed at their leadership would be carried out in reaction to the statement of war against them. In this statement, Prime Minister Shehbaz Sharif and Pakistani Foreign Minister Bilawal Bhutto Zardari were named in the TPP message. In addition, the statement contains a warning to the religious political parties of Pakistan. They are urged not to participate in activities directed against the TPP. "TTP's policy does not include targeting your parties, but we ask you to avoid engaging in any activity against us," it says. The TPP danger came two days after the National Security Committee of Pakistan announced its decision to combat organizations related to violence and terrorism.
According to Al Jazeera, Pakistan is confronting an attack again. Analysts express that as the country enters into an election year, the leadership of Pakistan should develop a strategy to counter the threat to internal security. At least nine attacks occurred in the southwestern province of Balochistan last Sunday, killing six employees of security services. Tehreek-e-Taliban Pakistan (TTP), known as the Pakistani Taliban due to its close ideology to the Afghan Taliban, has claimed responsibility for these attacks.
Countering Terrorism: 2023 and Beyond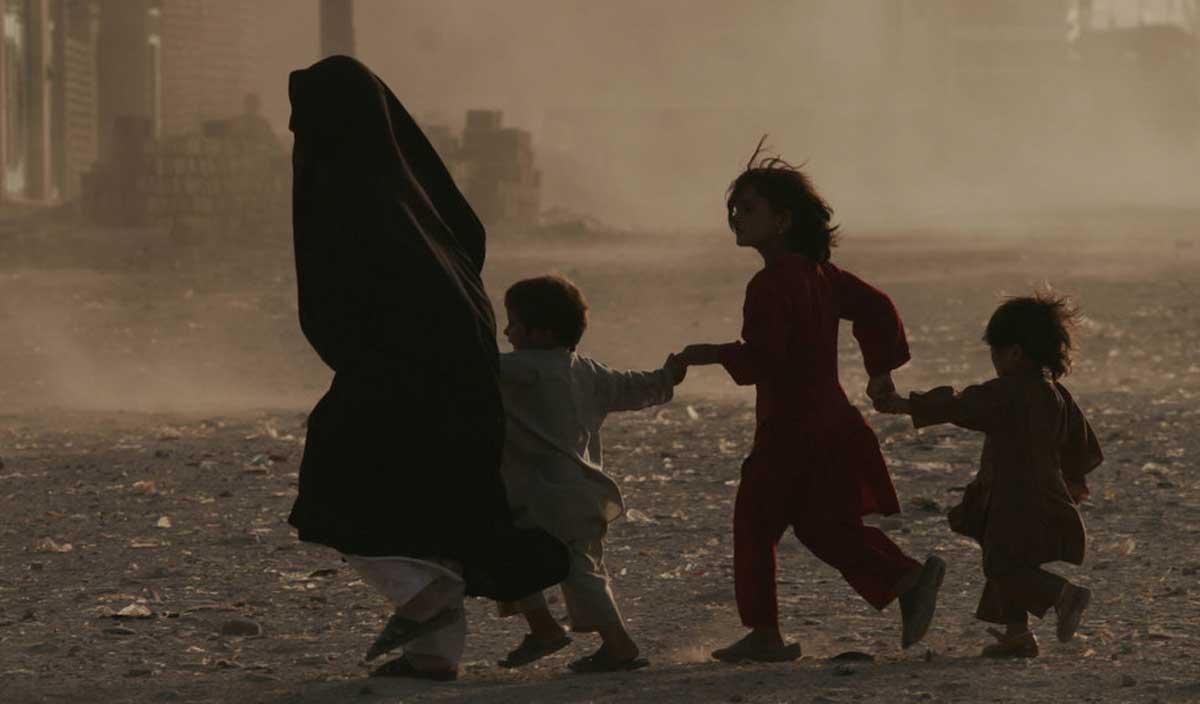 Pakistan has carried three significant issues from 2022 into 2023. These include political instability, a dwindling economy and resurging terrorism. With respect to terrorism, Afghanistan has assumed centre stage. Following the withdrawal of US forces on 15 Aug 2021, there was initial jubilation in Pakistan over Taliban's triumph. It stemmed from the perception that US military presence in the region and drone strikes were the leading sources of regional instability.
2022 ended for Pakistan with an upsurge in terrorist activities and accordingly the New Year started with a meeting of the National Security Committee (NSC). The press release following the meeting reiterated NSC's resolve to 'have zero tolerance for terrorism in Pakistan and reaffirmed its determination to take 'on any and all entities that resort to violence.' This is a welcome decision by the government and state organs.
Pakistan's counterterrorism (CT) efforts gained momentum following the unprecedented Army Public School (APS) massacre of 2014. Some have compared it to Pakistan's 9/11. The tragedy was relatable to all of Pakistan regardless of the so-called ethnic, regional or sectarian divides. The inhumane attacks brought the civil and military leadership together in assigning this scourge of terrorism the priority that it deserved. The most prominent outcome was a National Action Plan on countering terrorism that enjoyed broadest possible political support.
Subsequently, the united stance against terrorism enabled unprecedented successes in rooting out terrorism. However, it appears that the reduction in terrorist activities led to a sense of complacency which was further aided by growing political polarisation that had more to do with differences on domestic, economic and foreign policy issues. Unfortunately, the US withdrawal from Afghanistan occurred at a time when Pakistan was struggling with internal politics. Apparently, the eventual prevalence of Afghan Taliban against a super power that they had been resisting for two decades, emboldened the Tehreek-e-Taliban Pakistan (TTP) to think that it could similarly attrite the Pakistani nation and its state organs.
TTP's motivation seems to be misplaced for primarily three reasons. First and foremost, the Armed Forces and Law Enforcement Agencies (LEAs) of Pakistan are fighting this war to provide a safe and secure environment to the future generations of the country – including their own children; unlike the US and coalition forces that neither had a clear objective nor a consistent policy to follow. Second, much of Afghan Taliban's acceptance at the domestic level was based on the fact that they were fighting a foreign occupant – which is not the case for TTP. Thirdly, the Afghan Taliban assumed power by virtue of force rather than the will of the public and that is why they struggle to gain legitimacy at home and abroad.
Pakistani political leadership might differ on the possible approaches to dealing with this issue, but there certainly is no appetite for letting the TTP and associated factions consolidate power to a degree that they are able to challenge state's writ at a level comparable to yesteryears. However, display of a united front by the various ruling parties at the Centre and provinces will help demonstrate that there will be no tolerance for terrorist activities no matter which political party assumes power.
TTP's threat against the leadership of two ruling parties is an attempt to exploit the current domestic political divide. Political mudslinging on this issue only helps the enemy's cause. The ongoing struggle for power between the political parties should not enable TTP to consolidate power in the interim period. Otherwise, it will become a greater threat for the next government to deal with. During the previous election years, terrorist outfits were successful in targeting the leadership of various political parties during their election campaigns and arguably changing the election outcomes by terrorising the electorate. It is in shared interest of all the political parties to avoid a repeat of such a scenario.
While the politico-military leadership establishes a united front at home, it will be important to deny external actors the ability to exploit Pakistan's internal situation. Pakistan has been at the receiving end of accusations even as it presents irrefutable evidence of external involvement in terrorist activities inside the country. As Pakistan continues to expose foreign involvement, it ought to simultaneously deny foreign actors fertile ground to exploit at home. Previously, the foreign threat was limited to the Eastern front but now it has expanded at an unprecedented level to the Western front where the Taliban government is either complicit or unable to check use of its territory to launch terrorist attacks against Pakistan.
2023 is likely going to be the year of General Elections in Pakistan. Whichever party assumes power, it is important that it looks at counterterrorism as a long-term operation that will require broader political support, less in-fighting and an ability to stay the course impervious of temporary gains and setbacks which will inevitably be a part of the process.
A Rift Getting Deeper: TTP and IEA parting their ways?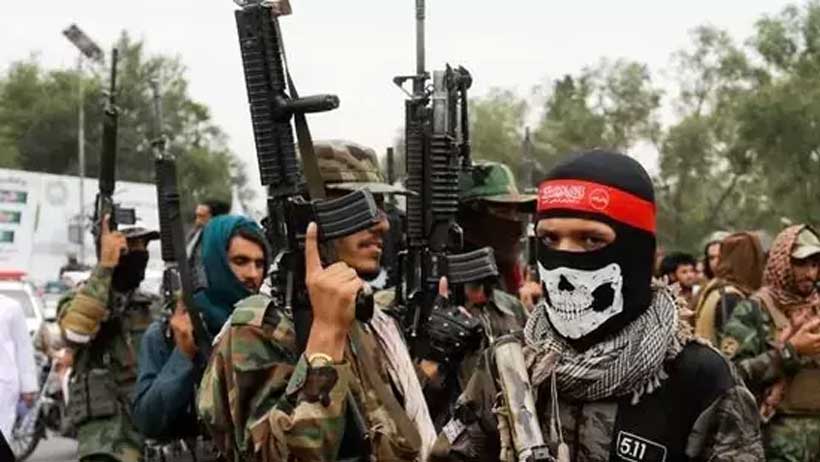 A few days ago, an alleged audio of Tahreek Taliban Pakistan (TTP) chief, Noor Wali Mehsud has caught the attention of those who keep a close eye on terrorist groups operating in Pakistan, especially Tahreek e Taliban Pakistan (TTP). Through this audio, Noor Wali has sent a message, to TTP fighters to pick up arms against the Islamic Emirate of Afghanistan (IEA) after its search operation in provinces along the Pak-Afghan border. Since the takeover of Kabul, some security analysts had predicted the possible collaboration of IEA with TTP. Still, the evolution of TTP strategies and its ideological shift from being a branch of IEA to being an opponent of IEA was observed. Only those who have kept a sharp eye on TTP activities know that TTP is now a threat to the Islamic Emirate of Afghanistan.
The reason behind the shift in TTP's strategies:
What compelled TTP to give such a big statement? This question comes to everyone's mind, the below discussion is made in context to this question. The ideological standing of both TTP and IEA is far different. Afghan Taliban are ethnic nationals. They have only fought a war against foreign forces for Afghan territory and have never claimed any region beyond the borders of Afghanistan. However, TTP has long taken inspiration from Al-Qaeda, which has expansionist objectives and deadly takfiri ideology to create a falsified identity of believers and non-believers, only to legitimize its terror activities in the name of Islam. Hence, following the footprints of such a radical organization, there is a significant possibility that TTP will join hands with ISKP against IEA.
Question of natural and forced alliance:
Since the Kabul takeover, TTP has tried to align with IEA, thus, giving it the camouflage of a natural alliance. TTP's leadership also manifested this narrative in its statements and activities. But the ideological drift and conflicting objectives show that TTP's so-called alignment with IEA was one-sided and enforced. After the Kabul takeover, TTP tried its well to be a part of IEA but by rigid stance, IEA always cleared in their statement that TTP and IEA are two different groups, having different inspirations and goals.
Pakistan's role that TTP in using Afghan soil:
Pakistan has been fighting TTP since 2003. In April 2022, Pakistan Air Force (PAF) struck the hideouts of Tehreek e Taliban Pakistan along the Durand Line. This strike highlighted that a group within IEA was keen on providing safe havens to TTP. Hence, diplomatic pressure was mounted on IEA to eradicate TTP from the strategic provinces of Kunar and Khost.
Chance of Mutual tussle between TTP and IEA:
Is there another conflict going to happen in the region? Now, the battle is the same, but the opponents are different. The so-called narrative that claims IEA and TTP were on the same table is wrecking after TTP chief Noor Wali Mehsud and IEA spoke's person Zabiullah Mujahid's statements." They are not, as an organization, part of IEA, and we don't share the same objectives," Zabiullah Mujahid said in reaction to TTP chief Noor Wali Mehsud's claims of being a part of the IEA. Now, the TTP chief has alerted his fighters for war. It would create complexities in the region. IEA acted as a mediator between the government of Pakistan and TTP to make peace in the region. Additionally, Zabiullah mujahid also mentioned that We advise TTP to focus on peace and stability in their country. This is very important so, they can prevent any chance for enemies to interfere in the region, and we request Pakistan to investigate their demands for the better of the region and Pakistan.
Mujahid added that the TTP was Pakistan's internal matter "The IEA stance is that we do not interfere in other countries affairs. We do not interfere in Pakistan's affairs."
After this emerging rift, would it be possible for IEA to counter TTP? IEA is struggling to stabilize the state after Kabul take over. Nowadays, Afghanistan's security and economy are on the verge of chaos. It would not be able to engage in other conflicts nor do they have the power to do so. And if they engaged in battle with TTP, an alliance of ISKP and TTP can hurt Afghanistan. But if they counter them, there is a chance to get international sympathy and maybe recognition because it will endorse the Doha agreement, as Recognition has become a dire need in Afghanistan.
Conclusion:
In a nutshell, it won't be inappropriate to assume that another war will break out, and it is likely more drastic than the last ones. Despite all the hurdles, it is an opportunity for IEA to gain global sympathy for its recognition and to legitimize its regime. If the IEA becomes successful in convincing the world by taking action against terrorist outfits and extremism in its ranks, it will not only pave the way for its recognition but also meet with the minutes of the DOHA Accord to not allow any violent non-state actor to operate within Afghan territory.