Virtual Terror: 21st Century Cyber Warfare – Interview with Daniel Wagner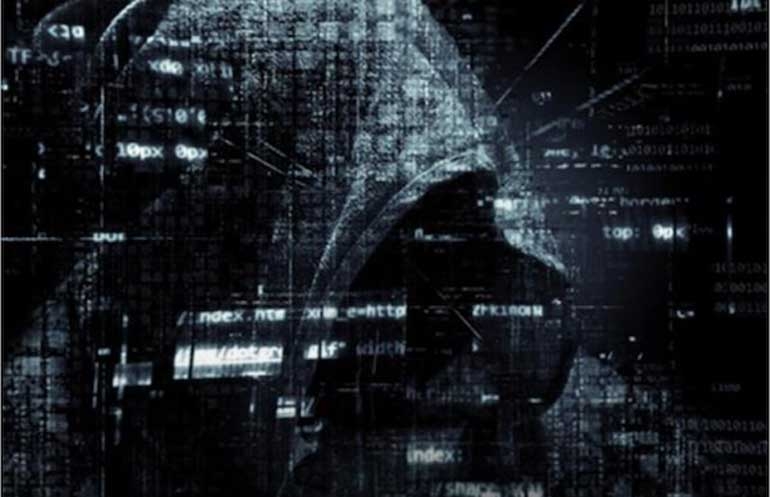 Daniel Wagner is Managing Director of Risk Solutions at Risk Cooperative, a D.C.-based specialty strategy, risk and capital management firm. He has published more than 500 articles on risk management and current affairs for a wide variety of publications, including the New York Times, Wall Street Journal, Huffington Post, South China Morning Post and The National Interest, among many others.
Mr. Wagner was interviewed by Russell Whitehouse, Associate Editor at the International Policy Digest. He is also a freelance social media manager/producer, 2016 Iowa Caucus volunteer and a political policy essayist for the Eurasia Review and Modern Diplomacy.
First and foremost, what inspired you to write your new book, Virtual Terror: 21st Century Cyber Warfare?
I surveyed some of the literature on cybersecurity and felt that much of what I read was dated and based on conventional definitions of terrorism. The cyber arena has changed all that. I have crafted a new definition for cyberterrorism ("Virtual Terrorism") and put some real thought into writing a book that educates people on what the phenomenon is really all about. My view is that the best way to fight it is to help ensure that as many people as possible understand what it is, what some of the challenges are in fighting it, and what can do about it. The subjects covered in the book range from governments and private sector to drones and robots to social media and some psychological implications of cyberterrorism.
80% of North Korea's missile tests have failed, with a lot of those failures being attributed to American hackers. How soon do you think it will be before major military powers like the US and China have to worry about their deadly hardware being hacked and used in terrorist attacks?
Regarding North Korea, it is really a testament to what the Kim regime has achieved that it has endured so much in the way of sanctions and anti-missile hacking and has still been able to successfully create a nuclear weapons program and test intercontinental ballistic missiles. One of the characteristics of Virtual Terrorism is that it allows countries like North Korea (and Iran) to punch well above their weight in the cyber arena, and conduct their own form of 'diplomacy' on the cyber battlefield. These countries already attack the US and other countries – all countries with the capability to do so, do so. The real challenge is to be able to identify when such cyberattacks occur, and then to be able to block them. It's an ongoing battle.
A rogue actor could potentially kill thousands of hospital patients by shutting down their power or threaten mass starvation by knocking out the food supply chain's servers and equipment. Will civil infrastructure e-terror attacks become commonplace in the near future?
As is discussed in the book, the medical profession endures a significant portion of cyberattacks. The personal information medical services routinely require from patients makes it a target rich environment. Hospitals have already been the subject of numerous ransomware attacks, and they often pay the ransom because critical infrastructure necessary to operate and sustain life has been threatened or forced to stop functioning. It is a certainty that more and more civil infrastructure will become the subject of cyberattacks in the future. The question really becomes, is any type of infrastructure safe from cyberattack?
How big a threat are hackers to ePayment systems like PayPal & e-currencies like Bitcoin? Are they no more of a nuisance than bank robbers or could they potentially steal billions at a time from companies and consumers?
Financial services are also, not surprisingly, the target of frequent cyberattacks, despite the billions of dollars banks around the world spend in an effort to achieve cyber resiliency. If sophisticated hackers want to target any ePayment system or crypto currency, they can do so. Given the amount of money at stake, there is little reason to believe they would not become a target going forward. It has been estimated that the cybercrime 'business' is already larger than the global drugs trade, which is itself a multi-trillion-dollar business. Cybercriminals have already successfully stolen hundreds of millions of dollars from the sector.
In the concluding chapter of your book, you talk about imposing legal liabilities on software companies whose software gets hacked. Where would you draw the line on this complex, amorphous issue?
This is a great example of how the nexus between the lobbying business in Washington can end up making an already difficult challenge even worse. It is the desire of software companies and other firms in the cyber sphere to avoid legal liability in general that prevents more progress from being made in crafting a more robust response to virtual terrorists. My view is that it is incumbent upon these developers to take greater responsibility when things go wrong with their products. If they are doing their jobs well, the likelihood of being attacked would be greatly reduced. If their products are knowingly produced with flaws, it seems reasonable to me that they be held to account. That said, they cannot be held responsible for every instance of hacking, or for product flaws that were not known when they were produced. As is often the case with 'the law', we should seek to introduce the concept of reasonableness in an attempt to get everyone to agree to a more palatable approach to this important issue.
What advice would you give to lawmakers & law enforcement officials wishing to crack down on The Deep Web's international contraband markets?
I was heartened to learn, earlier this summer, that the US government had closed AlphaBay – one of the largest and best known "Dark Web" marketplaces. It illustrated that it is indeed possible to crack down on thriving underground marketplaces. The issue boils down to how many resources can be devoted to fighting a single marketplace, how the Dark Web can be monitored, and whether meaningful laws can be crafted and enforced. This evolving landscape is so broad and deep that it is tough to imagine them all being shut down, but I would certainly like to see more, and additional significant marketplaces, similarly shut down to force both buyers and sellers to modify their sales and purchasing habits.
You briefly mention the fact that AI will revolutionize the labor force. Will AI merely enhance the average worker's experience & create new job opportunities like in The Jetsons, create unparalleled income inequality like in Elysium, or wipe out all work and create a race of infantilized humans like in Wall-E and The Time Machine?
I should think it will be some combination of the three, with varying degrees of labor force penetration by sector and job type. While I do not believe that AI will 'wipe out' work, I do think there is every reason to believe that it will ultimately make humans generally less essential to getting things done. In the book I discuss the dangers of hacking robots, drones, and AI. Anything linked to the Internet can be hacked, so as AI becomes more prominent and more powerful, the potential ramifications of such hacks have frightening implications.
You mentioned in passing China's "social-credit system". Can you go more in depth about what it tried to accomplish and why it failed?
China is attempting to create a system in which it 'knows all' about its citizens – from their spending habits to their political persuasions – and it is doing so by combining data with extremely personal applications. While currently being deployed on a limited basis, the Chinese government intends to roll the idea out nationwide. Since India's Aadhaar national electronic identification system has been successfully used to register more than one billion Indians in a central electronic data system, there is no reason to believe that the Chinese government's intentions in this regard cannot be achieved. Earlier versions of the social credit system failed for a variety of reasons, but the government intends to learn from earlier mistakes to generate a system that is even broader in scope.
How do China's Great Firewall work?
China's censorship system, known as the Great Firewall (also known as the Golden Shield), is its effort to attempt to restrict the free flow of information in and out of the country via the Internet. The Chinese government is doubling down on its effort to maintain control of the Internet within its borders, while also endeavoring to increase the amount of control it has over the Internet outside of its borders.
How can VPNs help individuals protect the online security of individuals?
Millions of Chinese citizens have for years circumvented the Great Firewall by using a VPN, which allows unfettered access to any website… The Chinese government will completely block access to much of the Internet inside the country as part of its effort to suppress dissent and maintain the Chinese Communist Party's control on power. In 2017, the government ordered China's three telecommunications companies—China Mobile, China Telecom, and China Unicom (all state-owned)—to block access to VPNs by February 2018.
What are the particular benefits of VPNs for people in Internet-censored countries like China and Saudi Arabia?
Individual Internet users can benefit from use of a VPN to circumvent government censorship or connect to proxy servers for the purpose of protecting personal identity and location. However, some Internet sites block access to known VPN technology.
Terrorists potentially target millions in makeshift biological weapons 'laboratories'
Rapid advances in gene editing and so-called "DIY biological laboratories"which could be used by extremists, threaten to derail efforts to prevent biological weapons from being used against civilians, the world's only international forum on the issue has heard.
At meetings taking place at the United Nations in Geneva which ended on Thursday, representatives from more than 100 Member States which have signed up to the Biological Weapons Convention (BWC) – together with civilian experts and academics – also discussed how they could ensure that science is used to positive ends, in line with the disarmament blueprint set out by UN Secretary-General António Guterres.
Although the potential impact of a biological weapons attack could be huge, the likelihood is not currently believed to be high. The last attack dates back to 2001, when letters containing toxic anthrax spores, killed five people in the US, just days after Al Qaeda terrorists perpetrated the 9/11 attacks on New York and Washington.
Nonetheless, the rise of extremist groups and the potential risk of research programmes being misused, has focused attention on the work of the BWC.
"There's interest from terror groups and we're also seeing the erosion of norms on chemical weapons," said Daniel Feakes, head of the BWC Implementation Support Unit at the UN in Geneva.
"That could spread to biological weapons as well," he said, adding that "at the worst, you could be talking of epidemics on the scale of the Ebola outbreak in West Africa, or even a global pandemic that could result in millions of deaths."
In a bid to stay on top of the latest biological developments and threats, the BWC's 181 Member States hold a series of meetings with experts every year, traditionally in the summer. The reports that are discussed during these sessions are then formerly appraised in December.
At the eight-day session just ended, science and technology issues were debated for two days – a measure of their importance.
Among the developments discussed was the groundbreaking gene-editing technique CRISPR. It can be applied – in theory – to any organism. Outside the Geneva body, CRISPR's use has raised ethical questions, Mr. Feakes said, but among Member States, security ramifications dominated discussions.
"Potentially, it could be used to develop more effective biological weapons," he said, noting that the meetings addressed the growing trend of "DIY biological labs". However, the meetings also focused on the promotion of "responsible science" so that "scientists are part of the solution, not the problem".
In addition to concerns that the Biological Weapons Convention lacks full international backing, the body has also faced criticism that its Members are not obliged to allow external checks on any illegal stockpiles they might have.
The issue highlights the fact that the BWC lacks a strong institution, its handful of administrators dwarfed by larger sister organizations including the OPCW – the Organisation for the Prohibition of Chemical Weapons.
The OPCW's 500-strong staff – based in the Hague – have weapons inspectors training facilities, Feakes notes, explaining that the BWC's focus is therefore much more "about what States do at a national level".
Concern for the future
Looking ahead, and aside from the rapid pace of scientific change, the biggest challenge is keeping the Biological Weapons Convention relevant – which appears to still be the case today.
"There are no States that say they need biological weapons," Mr. Feakes says. "That norm needs to be maintained and properly managed. You can't ban CRISPR or gene editing, because they can do so much good, like finding cures for diseases or combating climate change. But we still need to manage these techniques and technologies to ensure they are used responsibly." Gene editing, in simple terms, involves the copying of exact strands of DNA, similar to cutting and pasting text on a computer.
The latest BWC session in the Swiss city also involved key intergovernmental organizations, scientific and professional associations, academic institutions, think tanks and other non-governmental entities.
Formally known as the Convention on the Prohibition of the Development, Production and Stockpiling of Bacteriological (Biological) and Toxin Weapons and on their Destruction, the BWC was the first multilateral disarmament treaty to ban an entire category of weapons.
It opened for signature in 1972 and entered into force in 1975. It currently has 181 States Parties, and six States that have signed but not yet ratified it.
Where is Our Sovereignty?
In the name of anti-terrorism, the Justice Department of U.S.A has urged its acquisition of all modes of powers since the birth of our country.  Following are some fundamental considerations.
Why, at all, do our civil rights have to be sacrificed in order to protect (so called) us from terrorists by this outside force, called as hegemony? Why even has U.S. taken the responsibility on interfering in Pakistan's (and the worlds) internal matters as that of security? The argument is whether security is more crucial than our liberty. We are told that the Justice Department requires these powers in order to make us secure.  But the central question goes deeper – will the sacrifice of our liberty actually make us safer, for we accept their dominance and let them interfere in our matters, why?
Can we be made absolutely safe by U.S.'s interference in our security matters? No. Anyone with two brain cells to rub together realizes this. The War on Terrorism, occurring in Pakistan, will not be won, as this war is a political act, done by politicians for political reasons. We had a war on poverty, and lost. We had a war on drugs, and lost. These kinds of wars are not about resolving issues, they are about appearing to resolve issues.
The biggest blind liberty we openly give to The U.S. is the power to name anyone amongst us as a terrorist or a supporter of terrorism, without any proof or any judicial review of the claim; we trust American leaders to name someone a terrorist or a devotee of terrorism only for the reason of protecting from terrorists. They do this in secret, on the basis of whatever information or sources they characterize, and with no one ever able to review their decision.
Once they have determined that someone is a terrorist or a supporter of terrorism (remember no testimony required), they assert (or want) the right to detain indefinitely, and in clandestine.  That is, should they decide you are a terrorist or a supporter of terrorism; they get to secretly arrest you and hold you as long as they want without anyone knowing why or where.  No court is able to review this situation. Where is our sovereignty at this point?
The above, of course, has to do with the eavesdropping they want to do, or their ability to come into our homes without a warrant and copy our hard drive, and make it possible to copy all the keystrokes we make and harass us for whatever petty grievance they hold.
Now ask yourself, how does their interference in our matters of security make us safe from terrorists?  How does their power to name someone a terrorist or a supporter of terrorists, without judicial review, make us safer? Such a power only makes the judgments, of those who hold this power, safe from any abuse of that power. How the power to search and arrest without warrant make us safer? For it threatens not the terrorists, but our sovereignty.
Nuclear Terrorism and Pakistan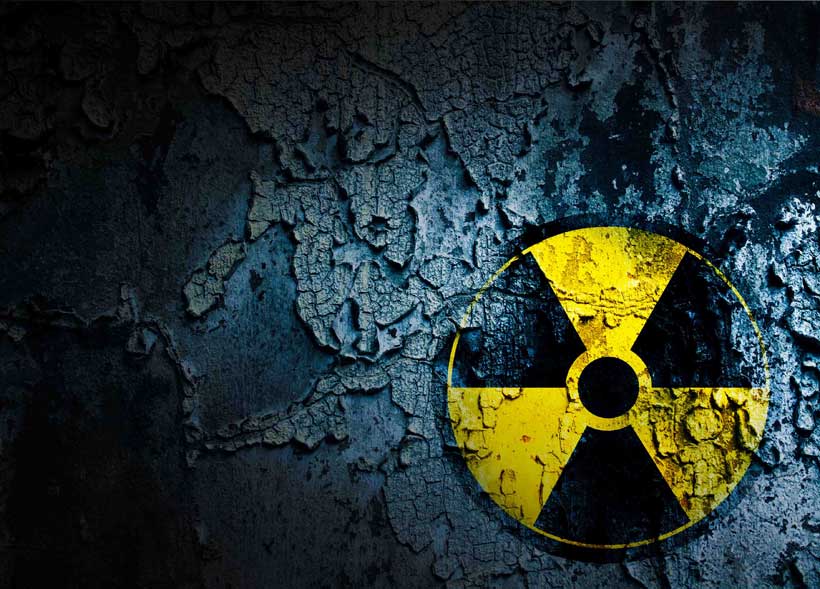 Nuclear terrorism is a potential threat to the world security. According to the EU representative terrorists can get access to nuclear and radioactive materials and they can use it to terrorize the world. Nuclear security expert Mathew Bunn argues that "An act of nuclear terrorism would likely put an end to the growth and spread of nuclear energy."After 9/11 the world has observed that al-Qaida wanted to get nuclear weapons. In case terrorists acquire nuclear materials, they would use it for the production of a dirty bomb. A dirty bomb is not like a nuclear bomb. A nuclear bomb spreads radiation over hundreds of square while; nuclear bomb could destroy only over a few square miles. A dirty bomb would not kill more people than an ordinary bomb. It will not create massive destruction, but it will cause the psychological terror which will lead to a panic situation which is more devastating. The world has not experienced of any act of nuclear terrorism, but terrorists expressed their desires to gain nuclear weapons. The IAEA has observed thousands of incidents of lost, left and unauthorized control of nuclear materials and such materials can go into the wrong hands.
After 9/11 terrorism generated negative perceptions about the nuclear security of Pakistan. Often western community pressurizes Pakistan that its nuclear weapons can go into the wrong hands due to the terrorism in it.  The fact is that Pakistan has faced many terrorist attacks, but not any attack towards its nuclear installation facility and radiation has been occurred. Mostly, nations obtain nuclear weapons for the international prestige, but Pakistan is one of those states which obtained nuclear capability to defend itself from India which has supremacy in conventional weapons. It played a leading role in the efforts of nuclear security since inception of its nuclear weapons. The result is that no single incident of theft and sabotage has been recorded in Pakistan.
Pakistan is a very responsible state and it has taken foolproof measures to defend the its nuclear installations and nuclear materials against any terrorist threats. Pakistan is not the member of the nonproliferation(NPT), Comprehensive Test-Ban Treaty (CTBT) and Fissile material cut off treaty (FMCT) because India has not signed them. If Pakistan signs these treaties and India does not, it would raise asymmetry between both rival states of South Asia. Pakistan's nuclear non-proliferation policy is based on principles as per the NPT norms, although ithas not signed it. Pakistan had also proposed to make South Asia a nuclear free zone in 1970 and 80s, but India did not accept that.
However, Pakistan is a strong supporter of non-proliferation, nuclear safety and security. In this context, it is the signatory of a number of regimes. Pakistan has established the its Nuclear Regulatory authority (PNRA) since22 January, 2001 under the obligations of the International Atomic Energy Agency (IAEA). The PNRA works under the IAEA advisory group on nuclear security and it is constantly improving and re-evaluating nuclear security architecture. Pakistan has ratified the 2005 amendment to the physical protection convention for the physical security of nuclear materials. When Obama announced nuclear security summit in 2009,Pakistan welcomed it. It has not only attended all nuclear security summits, but proved with its multiple nuclear security measures that it is a responsible nuclear state. Pakistan's nuclear devices are kept unassembled with the Permissive Action Links (PALs) to prevent the unauthorized control and detonation of nuclear weapons. Different US policy makers and Obama have stated that "we have confidence that the Pakistani military is equipped to prevent extremists from getting an access to the nuclear materials."
The dilemma, however is that some major powers favour India due to their geopolitical interests, despite India's low score in nuclear security than Pakistan, as is evident from the reports prepared by the Nuclear Threat Initiative (NTI).The US has always favoured India for the membership of the NSG ignoring Pakistan request to become a member of the NSG, despite that it has taken more steps than India to ensure nuclear safety and security. It is following United Nations Security Council Resolution (UNSCR) 1540(which is about the prevention of proliferation of Weapons of Mass Destruction (WMDS) and it is the first state which has submitted its report to the UN.
The report explains the measures taken by Pakistan to ensure radiological security and control of sensitive materials and WMDs transfer. Although Pakistan has suffered a lot due to terrorism, but its nuclear security measures are strong and appreciable. Recently, IAEA director visited Pakistan and appreciated its efforts in nuclear safety and security. In view of Pakistan's successful war against terrorism, its success in eliminating terrorism in the country, and strong measures that it has taken to secure its nuclear installations and materials, their should be no doubt left about the safety Pakistan's nuclear materials.