The Apex of Islamic Culture in the Land of Fire
In his book "Azerbaijan since Independence", Svante E. Cornell writes: "If Azerbaijan had to be defined by a single word, that word would have to be "crossroads" – an observation made by the greatest historian of Azerbaijan, Tadeusz Swietochowski. …Azerbaijan is both European and Asian at the same time.
Azerbaijan's importance is much greater than its small [territorial] size." The fatherland of Heydar Aliyev plays indeed a fundamental role in preserving Islamic Culture and Architecture, it is a cradle of civilization, home of Gülüstan Monument, Noah's Mausoleum and of Momine Khatun Mausoleum; in the same vein the 'Land of Fire' has become a special place where visitors appreciate unique urban developments, natural beauty and impressive hospitality in Azerbaijan's oldest cities, national parks, carpet museums while tasting some of the traditional wine of Kurdamir and the creamy goat cheese of Jalilabad. While sitting in front of the statue of Sabir in Baku, a highly courageous XIX century Azerbaijani poet whose wit and wisdom reflects the acclaimed patriotic movements and hardships of the Azerbaijani people; for me it is impossible not to write about some of the historic landmarks, cities and districts that reflect a deeply rooted multiculturalism environment and impeccable Architecture in the Azerbaijani society. The beautiful mountainous landscapes of the Caucasus, impressive cultural heritage, and unique Islamic Cultural sites are the highlight on every major city and district of Azerbaijan, some of them are: Kurdamir District, Ganja City (the birthplace of Meskheti Ganjavi), Lankaran City, Lerik District, the City of Gazakh, Jalilabad District and Salyan District.
The historic city of Ganja is the second largest urban metropolis of Azerbaijan; it is the capital of poetry and lyrics in Eurasia. Ganja is the birthplace of Nizami Ganjavi (the icon of Azerbaijani multiculturalism and religious tolerance); Meskheti Ganjavi (the most important lyrical poet of antiquity); Hasan Mashadi Huseyn oghlu Aghayev (the Deputy Speaker of National Assembly of Azerbaijan Democratic Republic) and Nigar Khudadat qizi Rafibeyli (a distinguished Azerbaijani writer and the former Chairwoman of Azerbaijan's Writers Union). The city is also an important financial hub where Its International Bank was chosen by Euro Money Magazine as one of the best institution of banking services among the Central Asian Countries.
Ahmed Razi, a XV century Persian geographer would write the following about Ganja: "I have not seen a place such as Ganja anywhere else in the world. It has always a fresh look and an attractive musky scent. Its water is rosewater and its land is equal to saffron." The advent of Islam and its powerful influence in the architecture, visual arts and literature have made Ganja a special town, a genuine tourist destination, where the Sasanian Empire of Iran and Eastern Mediterranean World have concocted with Islamic Culture certain salient historic and architectural landscapes that were inspired by the predominant faith in the region. Moreover, the architecture environment of Ganja, shaped by religious and contemporary monuments; the Juma Mosque of Ganja, Six Large Ancient Gates of Ganja, Ganja Regional Scientific Center, Ganja Central Mosque paired with the striking natural beauty of Goygol Lake, perhaps would be the perfect setting for Isabel Allende's forthcoming story to be dedicated to Azerbaijani culture and women, as a well known outspoken advocate who pays tribute to the sacrifices of women, intertwining mythology and realism on her novels.
Tourists will find comfortable accommodations at the Ganja Hotel, one of the oldest destinations in the city. This hotel is equipped with forty five comfortable rooms including: two VIP rooms, seven suites, five premium and 60 standard rooms. The hotel has a top level restaurant were special European and National cuisine have earned an international reputation.
The Kurdamir District, founded in 1930, has an extensive territory of steppes where a diverse animal habitat includes: wolves, foxes, jackals, pheasants, ducks and geese. The word 'Kurdamir' means "Kur" (in reference to Kura River) and "Damir" (Iron), this is a region (known in the earliest times as Shirvan Province) with deep historical roots of Azerbaijan (189 km north-west from Baku). Kurdamir has a majestic and a fertile soil; it has been a very attractive site for visitors with an emphasis on tourism of adventure. Summer in Kurdamir is hot and dry, it has a steppes' climate, while it is located at the left banks of the Kur River. It is worth mentioning that the Vineyards of Kurdamir are very famous, many British travelers have reflected their best impressions about this part of Azerbaijan, it's most famous grape vine is "Shirvanshahly". Moreover, Kurdamir has earned a great reputation with its centuries' old tradition of carpet-weaving, making "Shilyan" the most popular carpet in the world; that is woven in the village of Shilyan. Delicious Cuisine on its restaurants and impressive hospitality among its people; makes Kurdamir a cherished city of the Caucasus. Some of the most traditional plates are served at the "Garabag" Restaurant, only 5 km west of the city center.
Passing the Kura River banks, the visitor's eyes will be enlivened by the beautiful landscape of Naftalan, with a worldwide reputation for its oil based medical treatments that have been carried out since the 1920s. More than two thousand research papers and books have proved the effectiveness of Naftalan's natural resources of healing and treatment of many diseases.
According to Archaeological sources the city has been a major commercial center in the XI Century AD. Marco Polo has visited Naftalan while its oil has garnered a special reputation from the Near East all the way to China and India, traded by caravansaries to many regions of Eurasia. In the early 1900s a German company was established to export Naftalan's oil to Europe. Further Research on the oil of Naftalan is currently taking place at the Azerbaijan Medical University and the National Arthritis Center. Today, the number of hotels and resorts in this region has grown thanks to the dynamic tourism policy that is implemented by the Government of Azerbaijan.
The City of Gazakh is a special place where visitors will appreciate listening to traditional Azerbaijani songs. Only a few years ago Gazakh was established as the capital city of Azerbaijani Folklore. The City of Gazakh was founded in the VIII Century by a Military Commander Marvan ibn Mahammad. According to G. Voroshityasel, an investigator of ancient Azerbaijani language, "Gazakh is a very old town. Documents written in the IX – X centuries make reference to Gazakh that the city had existed 1,270 years ago." In late XV Century, Gazakh Sultanate was established and it included Garabag beylerbeyi, under the rule of the Safavid Dinasty.
The District of Gazakh is also known for its carpets; they are absolutely beautiful and certainly decorate the royal palaces of Norway and Denmark.
The designs and patters of these carpets are included in the paintings of famous Italian renaissance artists, including: Pinturicchio, Carlo Crivelli and Domenico di Bartolo and in the works of Dutch painter Jan van Eyk. The carpets of Gazakh are exhibited in major museums around the world, the Hermitage, the New York Metropolitan Museum, the Berlin Museum of Art, the Budapest Museum of Decorative Arts and many others.
While going further south the nature becomes brighter and more colorful; the steppes of Salyan District have many interesting attractions. The district is home to the Shirvan National Park which is inhabited by 20,000 gazelles and many other rare mammals. Next along the way is Bilasuvar with its ancient fortress of Shahriyar. Moreover, the district of Jalilabad, is very famous for its organic cheeses and wines. The district of Masally has an abounding land with springs of fresh and healing waters. The well-known resort Istisu ("hot water") will persuade international visitors to fall in love with Masally District of Azerbaijan. Not far from here is Lankaran, Azerbaijan's "fruit capital". Special climate conditions provide to the locals the opportunity to grow subtropical crops such as tangerines, persimmons, pineapples, guavas and lemons. In Lankaran District there are also located the famous plantations of tea that have no difference in quality and flavor from classical Indian or British brands. Lankaran lands were part of the ancient Atropatena, the surroundings of Lankaran are ideal for those who want to go back in time, as it is the only place in the world, where tourists will visit forests that have taken shape thirteen million years ago. Nearby Lankaran there are many natural attractions: Yanar – Bulag (Burning Water), Yanardag (Burning Mountain) and Lake Vilash. The fantastic iron trees, chestnut oaks, the Caucasian hornbeams, alders, figs, boxwoods, ferns – make this district a special place where more than a thousand species of unique plants have been growing for centuries.
Lerik District, a land of centenarians, is located only 40 km from Lankaran. It is home to fifty people who have crossed the century old age. Scientists explain this phenomenon by unique conditions provided by the Caucasian highlands. As a matter of fact, in Lerik there is also a museum of those who lived for over a hundred years, where the guides will mention the local shepherd Shirali Muslumov who lived for 168 years.
Each cultural and natural domain in these districts of Azerbaijan represents unique pictorial languages, cultural peculiarities and architectural masterpieces. In Azerbaijan, tourists will experience a reflection of a wealth of literary works including those of Nizami Ganjavi, Hafiz and Sa'di, who have provided a tremendous pictorial expression of Azerbaijan multiculturalism in their verses and harnessed a continuously refined Islamic culture that is vivid until today from the Autonomous Republic of Nakhchivan (Azerbaijan) to Absheron District.
The Art of Architecture and Garden Design
Exploring Hangzhou is like walking through a Chinese watercolour painting, enchantingly brought to life. The capital of China during the Southern Song Dynasty (1127-1279), Hangzhou's willow-fringed West Lake and mist-laced tea mountains dotted with ancient pagodas have enthralled generations of emperors, poets, artists and philosophers.
Sitting right on the banks of Hangzhou's famed West Lake – a UNESCO World Heritage site – Four Seasons Hotel Hangzhou at West Lake is a charming microcosm of Hangzhou's resplendent history, enriched with 21st century luxury and genuine hospitality.
Guests at Four Seasons Hotel Hangzhou at West Lake will find themselves in their own exclusive Chinese retreat fit for an emperor and empress. The entire resort is inspired by classic architecture from southeast China, giving guests an awe-inspiring insight into the privileged lifestyles of Hangzhou's ancient literati.
Southeast China architecture style whitewashed buildings topped with dramatic grey-tiled, wing-tipped roofs can be seen throughout Hangzhou. The masterfully crafted rooflines are also a signature feature of Four Seasons Hotel Hangzhou at West Lake, where they appear both flamboyant and calmingly aen like. They are equally delightful when viewed from within – cast your eyes up to the soaring ceilings to appreciate the timeless beauty of the exposed interlocking dark-wood beams that have been hand-crafted according to traditional techniques.
The layout of the Hotel follows traditional Chinese courtyard design and feng shui philosophy, where symmetry is key. Guests enter into a grand central pavilion overlooking the lakefront infinity pool and gardens. Residential wings extend on either side leading to the guest rooms, restaurants and wellness facilities, intermingled with gardens, rockeries, streams and waterfalls to create a restorative sense of intimacy with nature. Many rooms open out to their own terrace conservatory with views of the lake, gardens and forest glades.
The pinnacle of the resort design is its landscaped grounds edging West Lake. As Hangzhou's most famous attraction, it's a rare privilege to be able to enjoy your own private slice of the legendary lake. The stunning water gardens embrace the central outdoor infinity pool and lawns leading directly to the lake shore and jetty.
Linking indoors and outdoors is the Hotel's signature serpentine covered walkway through lush glades planted with willow, pine, maple and bamboo. It took Chinese artisans to carve the intricate lattice beams and hand-paint the colourful traditional designs on the interior roof of the walkway. Wandering along the corridor feels like a portal to an age of indulgence, where guests connect with natural and simple pleasures in this unforgettable part of China.
Leaders Will Address the Cultural Dimensions of "Globalization 4.0" in Davos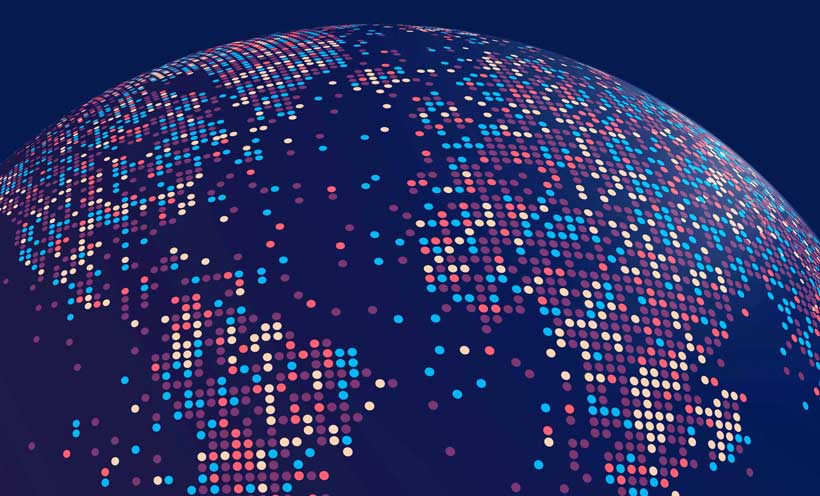 The World Economic Forum announced today that several cultural leaders will participate in its Annual Meeting 2019 in Davos-Klosters. These cultural leaders will join their peers from business, government, the media and civil society to advance dialogue on how inclusivity and sustainability can be the pillars of change under the meeting's theme, Globalization 4.0: Shaping a Global Architecture in the Age of the Fourth Industrial Revolution.
Cultural leaders will include the 2019 Crystal Award recipients conductor Marin Alsop (USA), film director Haifaa Al-Mansour (Saudi Arabia), and broadcaster and naturalist Sir David Attenborough (UK). Others include the "world's best teacher" Andria Zafirakou (UK), VR filmmaker Milica Zec (USA), photographer Rena Effendi (Turkey), robotics artist Madeline Gannon (USA), and the 2018 winner of the Young Wildlife Photographer of the Year award, 16-year-old Skye Meaker (South Africa).
"All the major intractable issues we face, from inequality to climate change, have important cultural dimensions. Our goal is to help identify roadblocks, shift perceptions, and inspire change," said Nico Daswani, Head of Arts and Culture at the World Economic Forum.
Arts and Culture will be integrated across disciplines and in joint efforts with several partners to advance change in the following areas:
A focus on disability inclusion for the one billion people in the world living with a disability. The main exhibition at the Annual Meeting, ACCESS+ABILITY, developed in collaboration with Cooper Hewitt, Smithsonian Design Museum, will present 20 ingenious, recent designs made with and by people with disabilities. Items include an eye-tracking device for hands-free communication, adaptive clothing and a Braille smartwatch. The items demonstrate that designing for inclusion spurs innovation and benefits everyone. Several related sessions including interactive workshops, the "Business Case for Disability Inclusion" panel, the Sensory Dinner in the Dark experience every evening, by Sight of Emotion and led by visually-impaired guides, and the insights of several people with disabilities, will contribute to providing leaders with tools for making businesses, schools and cities more accessible. #WEFaccessible #valuable
At a time of catastrophic destruction of our natural habitat, biodiversity will also be on the agenda with activities that include the groundbreaking Tree VR, an award-winning multi-sensory experience that simulates becoming a tree; the Wildlife Photographer of the Year Award exhibition from the Natural History Museum, London, showcasing some of the world's best nature photography through immersive projection-mapping; and the private, world-premiere screening of segments of Our Planet, a new series from Netflix in collaboration with the World Wide Fund for Nature (WWF) and Silverback Films, which will be presented and narrated live on stage by Sir David Attenborough (22 January). Several panels will also promote the #newdealfornature for leaders to set and agree on new environmental targets for 2021.
A focus on youth, diversity and freedom of expression, including the Opening Concert (21 January) led by Crystal Awardee Marin Alsop conducting the Taki Concordia Orchestra, in association with Southbank Centre and the Royal Academy of Music, London. Featured will be special guest Clara Shen, a 13-year-old winner of the 2018 Junior Menuhin Competition, and a world-premiere composition by Anna Clyne. The concert is supported by Intesa Sanpaolo. The Closing Concert (25 January) will feature a quartet from the Sphinx Virtuosi, that includes some of the best young African-American and Latino soloists in the USA, performing to awe-inspiring imagery from National Geographic of the Earth from Space. The concert is supported by Robert Smith, Founder, Chairman and Chief Executive Officer of Vista Equity Partners, and Board Chairman, Carnegie Hall. The meeting will also feature the exhibition "Cartooning for Peace – Davos Edition" in collaboration with editorial cartoonist Patrick Chappatte. It presents the work of cartoonists from around the world, who have taken on cultural taboos and thorny issues through art and humour. Finding Hope, a monumental site-specific surrealist mural inside the Congress Centre by Iranian artist Mehdi Ghadyanloo will offer an evocative reminder of our need to eschew simplistic narratives and engage with the myriad complexities of our global society.
Plovdiv and Matera: 2019 European Capitals of Culture
As of 1 January 2019, Plovdiv (Bulgaria) and Matera (Italy) will hold the title of European Capital of Culture for one year.
European Commissioner for Education, Culture, Youth and Sport, Tibor Navracsics, said: "The programmes for Plovdiv and Matera show how these cities envisage both their own future and that of Europe, whilst celebrating their extraordinary centuries-old heritage. The European Capital of Culture initiative brings people together and highlights the role of culture in building a European identity. Both cities will help ensure a long-term impact of last year's successful European Year of Cultural Heritage, which has demonstrated how culture can transform our cities and regions for the better. I wish Plovdiv and Matera every success in the coming year."
Plovdiv is the first ever Bulgarian city to be chosen as European Capital of Culture. With a full programme under the motto "Together", 2019 will bring new opportunities to the region and international visibility for the city. More than 300 projects have been organised in Plovdiv, as well as the South Central Region of Bulgaria, and the cities of Varna, Sofia and Veliko Tarnovo, including festivals and community-based projects, structured around themes linked to the characteristic features of Plovdiv, its history, cultural heritage, as well as the challenges facing the city. From discovering the Cyrillic alphabet through various exhibitions, to joint theatre productions with the Western Balkans and the Roma and Turkish communities, visitors will have an array of activities to participate in. The opening celebrations will take place from 11 – 13 January, with a series of indoor and outdoor events, including a music, light and dance performance on the evening of 12 January.  Commissioner for Digital Economy and Society Mariya Gabriel will attend the official opening ceremony on 12 January.
The programme for Matera has been organised under the motto "Open Future", and will have a special focus on social and cultural inclusion and collaborative innovation. Highlights include "Ars Excavandi", a contemporary look at the history and culture of subterranean architecture; "Re-reading Renaissance", a journey through the artistic past of Basilicata and Apulia; and "Poetry of primes", an exhibition on the central role of mathematics in the work of artists throughout the ages. Matera will also stage the first open-air performance of the opera Cavalleria Rusticana in co-operation with Teatro San Carlo, as well as 27 projects developed with local creative communities and partners from Europe. The opening celebrations will take place on 19 and 20 January and will gather 2,000 musicians from all the villages of the Basilicata region and many other parts of Europe. Commissioner Navracsics will attend the official opening ceremony on 19 January.
Background
Melina Mercouri, the then Greek Minister of Culture, took the initiative to start the European Capital of Culture in 1985. It has since become one of the most high-profile cultural initiatives in Europe. The cities are selected on the basis of a cultural programme that must have a strong European dimension, promote the participation and active involvement of the city's inhabitants and contribute to the long-term development of the city and its surrounding region.
Holding the title of European Capital of Culture is also an excellent opportunity for the cities to change their image, put themselves on the world map, attract more tourists and rethink their development through culture. The title has a long-term impact, not only on culture but also in social and economic terms, both for the city and the region.
In 2018, Valletta in Malta and Leeuwarden in The Netherlands were European Capitals of Culture. Following Plovdiv and Matera in 2019, the future European Capitals of Culture will be Rijeka (Croatia) and Galway (Ireland) in 2020, Timisoara (Romania), Elefsina (Greece) and Novi Sad (Serbia, candidate country) in 2021, Esch (Luxembourg) and Kaunas (Lithuania) in 2022, and Veszprém (recommended) in Hungary in 2023.