The Apex of Islamic Culture in the Land of Fire
In his book "Azerbaijan since Independence", Svante E. Cornell writes: "If Azerbaijan had to be defined by a single word, that word would have to be "crossroads" – an observation made by the greatest historian of Azerbaijan, Tadeusz Swietochowski. …Azerbaijan is both European and Asian at the same time.
Azerbaijan's importance is much greater than its small [territorial] size." The fatherland of Heydar Aliyev plays indeed a fundamental role in preserving Islamic Culture and Architecture, it is a cradle of civilization, home of Gülüstan Monument, Noah's Mausoleum and of Momine Khatun Mausoleum; in the same vein the 'Land of Fire' has become a special place where visitors appreciate unique urban developments, natural beauty and impressive hospitality in Azerbaijan's oldest cities, national parks, carpet museums while tasting some of the traditional wine of Kurdamir and the creamy goat cheese of Jalilabad. While sitting in front of the statue of Sabir in Baku, a highly courageous XIX century Azerbaijani poet whose wit and wisdom reflects the acclaimed patriotic movements and hardships of the Azerbaijani people; for me it is impossible not to write about some of the historic landmarks, cities and districts that reflect a deeply rooted multiculturalism environment and impeccable Architecture in the Azerbaijani society. The beautiful mountainous landscapes of the Caucasus, impressive cultural heritage, and unique Islamic Cultural sites are the highlight on every major city and district of Azerbaijan, some of them are: Kurdamir District, Ganja City (the birthplace of Meskheti Ganjavi), Lankaran City, Lerik District, the City of Gazakh, Jalilabad District and Salyan District.
The historic city of Ganja is the second largest urban metropolis of Azerbaijan; it is the capital of poetry and lyrics in Eurasia. Ganja is the birthplace of Nizami Ganjavi (the icon of Azerbaijani multiculturalism and religious tolerance); Meskheti Ganjavi (the most important lyrical poet of antiquity); Hasan Mashadi Huseyn oghlu Aghayev (the Deputy Speaker of National Assembly of Azerbaijan Democratic Republic) and Nigar Khudadat qizi Rafibeyli (a distinguished Azerbaijani writer and the former Chairwoman of Azerbaijan's Writers Union). The city is also an important financial hub where Its International Bank was chosen by Euro Money Magazine as one of the best institution of banking services among the Central Asian Countries.
Ahmed Razi, a XV century Persian geographer would write the following about Ganja: "I have not seen a place such as Ganja anywhere else in the world. It has always a fresh look and an attractive musky scent. Its water is rosewater and its land is equal to saffron." The advent of Islam and its powerful influence in the architecture, visual arts and literature have made Ganja a special town, a genuine tourist destination, where the Sasanian Empire of Iran and Eastern Mediterranean World have concocted with Islamic Culture certain salient historic and architectural landscapes that were inspired by the predominant faith in the region. Moreover, the architecture environment of Ganja, shaped by religious and contemporary monuments; the Juma Mosque of Ganja, Six Large Ancient Gates of Ganja, Ganja Regional Scientific Center, Ganja Central Mosque paired with the striking natural beauty of Goygol Lake, perhaps would be the perfect setting for Isabel Allende's forthcoming story to be dedicated to Azerbaijani culture and women, as a well known outspoken advocate who pays tribute to the sacrifices of women, intertwining mythology and realism on her novels.
Tourists will find comfortable accommodations at the Ganja Hotel, one of the oldest destinations in the city. This hotel is equipped with forty five comfortable rooms including: two VIP rooms, seven suites, five premium and 60 standard rooms. The hotel has a top level restaurant were special European and National cuisine have earned an international reputation.
The Kurdamir District, founded in 1930, has an extensive territory of steppes where a diverse animal habitat includes: wolves, foxes, jackals, pheasants, ducks and geese. The word 'Kurdamir' means "Kur" (in reference to Kura River) and "Damir" (Iron), this is a region (known in the earliest times as Shirvan Province) with deep historical roots of Azerbaijan (189 km north-west from Baku). Kurdamir has a majestic and a fertile soil; it has been a very attractive site for visitors with an emphasis on tourism of adventure. Summer in Kurdamir is hot and dry, it has a steppes' climate, while it is located at the left banks of the Kur River. It is worth mentioning that the Vineyards of Kurdamir are very famous, many British travelers have reflected their best impressions about this part of Azerbaijan, it's most famous grape vine is "Shirvanshahly". Moreover, Kurdamir has earned a great reputation with its centuries' old tradition of carpet-weaving, making "Shilyan" the most popular carpet in the world; that is woven in the village of Shilyan. Delicious Cuisine on its restaurants and impressive hospitality among its people; makes Kurdamir a cherished city of the Caucasus. Some of the most traditional plates are served at the "Garabag" Restaurant, only 5 km west of the city center.
Passing the Kura River banks, the visitor's eyes will be enlivened by the beautiful landscape of Naftalan, with a worldwide reputation for its oil based medical treatments that have been carried out since the 1920s. More than two thousand research papers and books have proved the effectiveness of Naftalan's natural resources of healing and treatment of many diseases.
According to Archaeological sources the city has been a major commercial center in the XI Century AD. Marco Polo has visited Naftalan while its oil has garnered a special reputation from the Near East all the way to China and India, traded by caravansaries to many regions of Eurasia. In the early 1900s a German company was established to export Naftalan's oil to Europe. Further Research on the oil of Naftalan is currently taking place at the Azerbaijan Medical University and the National Arthritis Center. Today, the number of hotels and resorts in this region has grown thanks to the dynamic tourism policy that is implemented by the Government of Azerbaijan.
The City of Gazakh is a special place where visitors will appreciate listening to traditional Azerbaijani songs. Only a few years ago Gazakh was established as the capital city of Azerbaijani Folklore. The City of Gazakh was founded in the VIII Century by a Military Commander Marvan ibn Mahammad. According to G. Voroshityasel, an investigator of ancient Azerbaijani language, "Gazakh is a very old town. Documents written in the IX – X centuries make reference to Gazakh that the city had existed 1,270 years ago." In late XV Century, Gazakh Sultanate was established and it included Garabag beylerbeyi, under the rule of the Safavid Dinasty.
The District of Gazakh is also known for its carpets; they are absolutely beautiful and certainly decorate the royal palaces of Norway and Denmark.
The designs and patters of these carpets are included in the paintings of famous Italian renaissance artists, including: Pinturicchio, Carlo Crivelli and Domenico di Bartolo and in the works of Dutch painter Jan van Eyk. The carpets of Gazakh are exhibited in major museums around the world, the Hermitage, the New York Metropolitan Museum, the Berlin Museum of Art, the Budapest Museum of Decorative Arts and many others.
While going further south the nature becomes brighter and more colorful; the steppes of Salyan District have many interesting attractions. The district is home to the Shirvan National Park which is inhabited by 20,000 gazelles and many other rare mammals. Next along the way is Bilasuvar with its ancient fortress of Shahriyar. Moreover, the district of Jalilabad, is very famous for its organic cheeses and wines. The district of Masally has an abounding land with springs of fresh and healing waters. The well-known resort Istisu ("hot water") will persuade international visitors to fall in love with Masally District of Azerbaijan. Not far from here is Lankaran, Azerbaijan's "fruit capital". Special climate conditions provide to the locals the opportunity to grow subtropical crops such as tangerines, persimmons, pineapples, guavas and lemons. In Lankaran District there are also located the famous plantations of tea that have no difference in quality and flavor from classical Indian or British brands. Lankaran lands were part of the ancient Atropatena, the surroundings of Lankaran are ideal for those who want to go back in time, as it is the only place in the world, where tourists will visit forests that have taken shape thirteen million years ago. Nearby Lankaran there are many natural attractions: Yanar – Bulag (Burning Water), Yanardag (Burning Mountain) and Lake Vilash. The fantastic iron trees, chestnut oaks, the Caucasian hornbeams, alders, figs, boxwoods, ferns – make this district a special place where more than a thousand species of unique plants have been growing for centuries.
Lerik District, a land of centenarians, is located only 40 km from Lankaran. It is home to fifty people who have crossed the century old age. Scientists explain this phenomenon by unique conditions provided by the Caucasian highlands. As a matter of fact, in Lerik there is also a museum of those who lived for over a hundred years, where the guides will mention the local shepherd Shirali Muslumov who lived for 168 years.
Each cultural and natural domain in these districts of Azerbaijan represents unique pictorial languages, cultural peculiarities and architectural masterpieces. In Azerbaijan, tourists will experience a reflection of a wealth of literary works including those of Nizami Ganjavi, Hafiz and Sa'di, who have provided a tremendous pictorial expression of Azerbaijan multiculturalism in their verses and harnessed a continuously refined Islamic culture that is vivid until today from the Autonomous Republic of Nakhchivan (Azerbaijan) to Absheron District.
Architecture Reflecting Culture: The Alhambra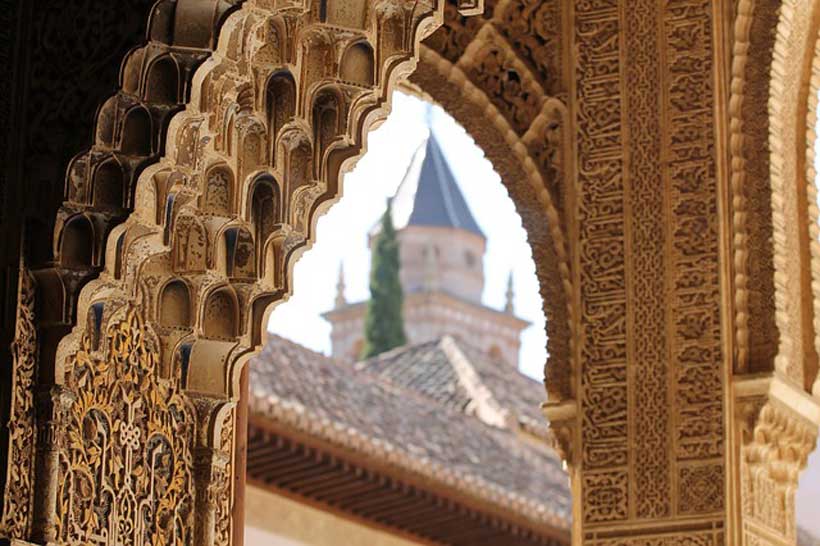 Throughout history civilizations have been overtaken by successors. These in turn decline and fall as time marches on. Often all that remain are monuments, an occasional palace or temple often a tomb, usually in ruins unless of relatively current vintage.
The ancient Egyptians built massive pyramids to bury their pharaohs, projects lasting a lifetime and ensuring a reliable source of income for the workers and others involved.
The Greeks favored exquisitely proportioned temples and statuary rendered with a skill that was not matched again until the Renaissance. One would be remiss not to mention their vast output of the mind from philosophy and logic to the poetry and drama played out in the amphitheaters.
If Roman entertainment relied on blood and gore, it was part of a culture of brutal wars, subjugation and suppression of foreign peoples welded into an empire. Then there was Roman law, even if it applied only to citizens.
Of more recent vintage are the great cathedrals of Europe like Chartres, tall, massive, constructed in a span of time unimaginable in our era of haste. Preceding them were the great mosques of the Muslim era decorated in geometric shapes and colors to dazzle the eye. Damascus and Isfahan come to mind.
Then there are the Nasrid kings of Grenada in southern Spain, al Andalus to these descendants of North African Berbers and Arabs who ruled there for several centuries. A time when the three Abrahamic religions coexisted in relative harmony it saw the flowering of a civilization noted for its mixture of opposites.
The city of Cordoba with its great mosque was an early fruit of this admixture becoming the largest city in Europe during the 10th century, although civil wars had diminished it considerably by the 13th century. Yet the 13th century began the growth of a city on a hill now called Alhambra probably due to the reddish color (alhamra in Arabic) of the rock face. Housing some 40,000 citizens then, not many of the buildings survive. Notable are the defensive citadel Alcazaba, three palaces — the Mexuar, the Comares and the Court of the Lions — and an encircling wall with battlements and towers. The great mosque was replaced by a Franciscan monastery in the 15th century and is now a parador — a government-run hotel that was formerly a castle or palace or the like.
The Courtyard of the Lions is justly famous as the symbol of Alhambra. The twelve lions at the center appear to be holding up a water basin right in the center of a network of channels … on the periphery, colonnades supporting delicately carved arches form an abbey-like cloister. But the walls in the adjoining rooms hold their own surprise in intricately carved geometries of colored tiles and plasterwork. Glancing up, the ceilings are designed to take your breath away. Even more intricately constructed, they comprise thousands of meticulously carved sections of wood rising layer upon layer to feast the eye as small apertures allow in shafts of sunlight or moonlight. Watercourses run through many rooms spilling across portals into pools among enclosed gardens melding interior with exterior and joining it with nature.
The architect LeCorbusier called it 'the intelligent, just and magnificent interplay of volumes made harmonious by daylight.' Henri Matisse exclaimed, 'The Alhambra is a marvel' and Washington Irving captured imaginations throughout the western world with his 1832 book, The Alhambra. At the time going to rack and ruin, his romantic vision helped to trigger an effort to preserve the precious gem.
Now a magnet for tourists, it remains a precious reminder of what an intermingling of cultures can produce — just as the Taj Mahal does in India where Mughal emperors often married Hindu Rajput princesses and Shah Jahan (whose mother Manmati was one) built his own marvel.
Don't avoid what is easy – diplomacy meets art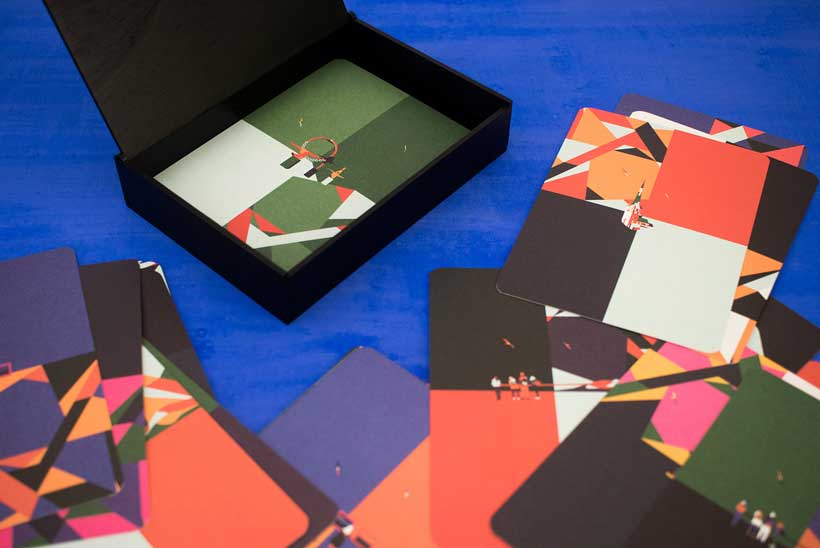 Individuals should and need to feel like they have the right to want. That is the message that artist Anastasia Lemberg-Lvova is continuously expressing through her artwork. Exemplifying socially-engaged art, Lemberg-Lvova aims to be a part of a much broader political movement which discusses important historical and modern-day social processes through creative means.
The second-wave feminist movements from the 1960s is one example of such a powerful movement. With their infamous quote, 'The personal is political', authored by millions of voices of women collectively rather than one feminist author, the message that every individual has the right to a voice was heavily stressed. As personal experiences took center stage and the individual became a political platform during the feminist movements, crowds of individuals also gained new meanings of courageous collectivity. Ultimately, the movement gave opportunity for previously ignored and taken-for-granted personal circumstances to be framed in a bigger picture – a picture that women as minorities were often left out of.
Continuing to portray the central message that movements such as the feminist strikes and many other historical crusades have fought for, Lemberg-Lvova uses her own art to focus on the younger European generation, highlighting the vast diverseness of the voices that live in Europe and sending a bold message that evidences a heterogeneity which needs to be more thoroughly discussed amongst the European community. With her projects, she is able to recognise the ways in which the systemic infrastructures that exist around the individual leave them feeling insecure or insignificant in relation to their voice and its right to exist in public. By initiating healthy conversation and focusing on this very elemental act of daring to express one's desires towards public space, she has created a platform that encourages individuals to learn to voice their opinions more often, ultimately leading the person to be engaged as the multiplicities of voices are amplified to lead to more diverse discussion and perhaps outcomes.
Her exhibition, 'Don't Avoid What is Easy', on show from August 14th – September 9th at the Freedom Gallery in Tallinn, Estonia, is thus the result of 2 years of research conducted mainly through interviews of younger generation individuals during her own expenditures through Europe. Although seemingly humble in its outcome as portraits, there is a strong message behind Lemberg-Lvova's work, depicting the notion that we should feel more confident to voice our opinions about our public surroundings, Lemberg-Lvova uses art and representations to give a voice to over 100 participants from 24 European countries.
By painting vibrant oil portraits of a selected 7 individuals whom she interviewed, she touches on the concept of art and its political capacity by explaining "There will be portraits of participants with a visual interpretation of their wish as the background. The experience of, as we often say, "putting a face to a name" has a profound effect and is more intuitively understood than just going through text or trying to grasp abstract ideas. Painting as a form of expression is immensely malleable and useful when getting ideas across."The desire to initiate discussion and give it a platform within the context of a gallery means Lemberg-Lvova's art is inherently social and public. These qualities make for an intriguing space where the audience can identify small changes that resemble the tip of a much bigger iceberg– or at least the ignition of confidence and curiosity.
This focus on the first and easiest step sometimes being the hardest is something of great importance for Lemberg-Lvova as she explains "An inhabitant of a city logically has the right to express ideas or wishes when it comes to their surroundings – it is, after all, their home. But they are often stuck in the belief of not being able to change anything. In this instance, I am not talking about taking action or creating a plan. This is about the simplest first step that does not require anything – feeling like one is entitled to express a wish. It doesn't have to lead anywhere; just remember that you have the right to want something. What follows is a different matter, but it is clear that nothing will happen without this first step."
An interactive wall installation where participant answers are projected for all to see will pay homage to the importance that Lemberg-Lvova holds for communities to listen to the expressions of their surrounding civilians. She explains "From an early age, our heads are flooded with subliminal messaging and that often diminishes internal self-worth. Let me explain this from the point of view of a woman – a frame of reference I am most familiar with. As a woman one feels that unless they have perfect dazzlingly white teeth, flawless hair, a tiny waist and the right kind of shoes they are not worthy of expressing an opinion. Because if you do not fulfill all of the criteria above, no one will listen to you or even consider you worthy of attention. This is a cliché, yet it exists because it is true. It describes the reality of many women, because we are surrounded by sources reaffirming it – adverts, friends, sometimes parents or spouses, fitness centers and the list goes on. At the exhibition, I am striving to fill the space with messaging that reiterates one's right to express their wishes whoever they are."
Her message is clear – we should not avoid formulating our wishes in matters that concern us. Her persistence to initiate discussion and to give it a platform within the context of a gallery means her art is inherently social and public. These qualities make for an intriguing meeting space for the artist as well as her audience amongst each other.
Open Studio at Kogo Gallery, Widget Factory (Aparaaditehas), Tartu, Estonia: 08.07-01.08
Exhibition "Don't Avoid What is Easy – Diplomacy meets art"at Vabaduse Gallery: 14.08-09.09
*Valeriya Billich also contributed to this article. Photos:Mariia Nedosekova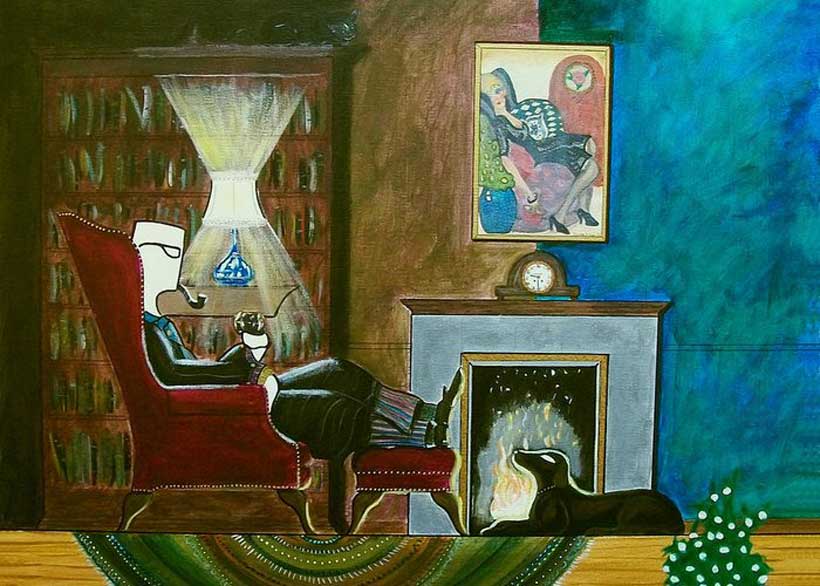 Uncertainty and summer saunter in with its retinue of rules, so I am told. While philistines slip into their shorts. Gentlemen don't do that. At least the ones I know, or rather, admire. I am strongly of the opinion that summer requires meticulous management and planning. There needs to be a complete overhaul of the sartorial preferences, dietary habits, and recreational regime. Additionally, and rather, increasingly significant nowadays, at the bar cabinet, which must gracefully welcome fresh grog.
Change, I am reminded of being told is a perpetual challenge. This is true now more than ever before. This summer shall be different for me; No travel to new or old destinations, no steeps into rich heritage which are pulsing with an unparalleled artistic spirit, no gastronomic sensations and beautifully landscaped parks and gardens that beautifully manicured and most of all, a restricted consumption regime of spirits and smokes. There is no doubt about the fact that the perfection of a sufficient dose of sensual stimulation shall be missed, dearly.
In times of such glaring uncertainty, many of us find ourselves in the rigour of isolation. Yet one mustn't drown in sorrow, for that pernicious jump into the rabbit hole of total despair will drive to insanity. Instead, in the spirit of making hay while the sun shines, I find myself deeply grasped in my hobbies and interests of art, culture, fashion, and even interior design. In furtherance of my interests and passions, I plan future trips to the European continent for study and debaucherously pleasurable activities while my folks worry about the thickness of their chequebook.
Despite countless hours spent on my multiple whims and fancies devoting time to the daily duties is an art. An art that is similar to the fine tailoring abilities of the talented gentlemen with the extraordinary skill of Hunstman, Savile Row. Managing the split of time is learned and perfected over time, like the of cutting cloth. This skill, over which I have achieved mastery, I am lucky to say, I received at birth from my mother who hails from a decorated family of army officers. For me, it runs my veins to be fastidious. For novices, here's a hint; Avoid morning lie-ins, afternoon naps, and daytime Netflix binges while leaving tasks to complete after the evening meal. Have some self-discipline, dude.
These days after supper, I find myself sitting back in my armchair engrossed in a new book with either a Cohiba or something out from my patriarch's prized whiskey collection, resting on my mahogany piecrust tripod table helping me fulfil the senses. Millennial Chilling is not for me. I have often been told that I am an old soul trapped in a new body. To me, that is madness, but I often see the method in it. That is because, I do not find any sense of gratification or contentment in doing nothing but, for those who do, remember, one simply can't make love seven days a week, much as one's partner might desire it. Other forms of vigorous exercise are sometimes required.
While I happily drown myself in pursuit of knowledge, I turn to the literary world to share my final thoughts to share a contrary tale. The words of Ernest Hemingway: "No man is an island entire of itself; every man is a piece of the continent, a part of the main". For me, contrarily, the gleeful effect of the fine cognac and Erik Satie's mastery on the piano has its drowning effect. You hear only what you wish to hear much like my most favoured ruler, Napoleon. To that, I'll drink.