Crude Oil Bearishness Is Here To Stay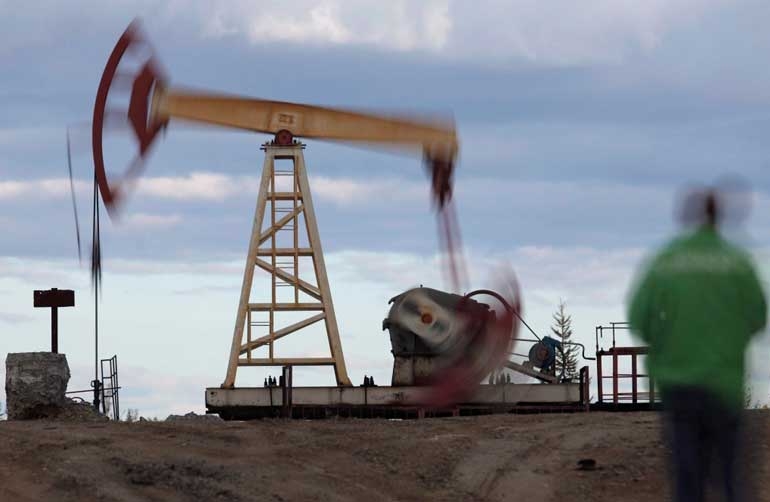 Despite seven weeks of inventory withdrawals, the global oil market has failed to translate this effect into a sustainable and significant oil price increase. Doubts remain. As reported, OPEC production has edged up. The compliance rate among OPEC and NOPEC members of the Vienna deal, extended to March 2018, has fallen. US production has added more barrels to global production.
Lastly, the speculation about oil demand peaking in 20 or 30 years due to the rise of EVs and renewable energy further suggests an on-going softening of crude prices.
Considering the factors above, it is highly probable that oil markets, in the near future, will remain bearish and prices range bound until or unless there is a drastic change in world oil consumption (Demand) and/or deeper cuts by OPEC-NOPEC members (supply).
Last week oil inventories dropped by 8.9 million barrels as reported by the EIA. But the huge inventory withdraw failed to impact oil prices in the same way as did the build-up of same quantity of barrels last year when oil prices took a deep plunge on the news. The fact is that markets have now realized that inventory withdraws- amplified due to the summer driving season which normally sees gasoline demand pick up – are only a temporary relief and that there is no certainty that after summer driving season is over the inventories will not start ballooning up anew. Such doubts are not unfounded. We have seen that despite production cuts pledged in November 2016, and the extension of that very deal to March 2018, oil prices have remained at a sub-$55 level.
Of course, rising US production has been a constant factor influencing the effectiveness of the cuts, as the US was able to produce almost an equivalent amount of production that the OPEC-NOPEC producers decided to cut in 2016. A rising US rig count and an uptick in E&P budgets was a sign of confidence in US oil producers. According to the latest reports, production has added another 79,000 barrels making the total figure stand at 9.5 million barrels per day. Only just one year ago the figure was 8 million barrels. One can see, quite vividly, how US production has been a cause of concern for global crude markets. The argument that US producers are starting to feel the pain of low oil prices is difficult to buy when companies like ExxonMobil, Chevron and Eni posted profits in the second quarter of this year. Exxon's profits nearly doubled while Eni and Royal Dutch Shell reported strong profits as well. These results signal that the oil and gas industry has started to recover from lower oil prices over the past three years. According to an article in the Financial Times, "Lydia Rainforth, analyst at Barclays, said such earnings offered reassurance to oil investors that "the sector works at $50 per barrel", referring to the level where crude prices have largely swung this year."
According to a new report from Haynes & Boone oil bankruptcies have slowed down in 2017 with only 14 companies filing for Chapter 11 bankruptcy from 50 in the same period in 2016. Another sign that corroborates the recovery process in US Shale industry. The rig count, at 768, is highest since April 2015 as well. According to Rex Preston Stoner, an energy analyst with HUB International, the US rig count is a useful barometer of the health of the US oil & gas sector but such health is unevenly distributed with stronger drilling contractors – such as Helmerich & Payne – pulling through this downturn while smaller drilling contractors still struggling.
The IEA has raised concerns concerning demand growth and the OPEC compliance rate which can prolong a much-needed act of re-balancing. The compliance rate has slipped to 75%. Oil prices have fallen 9% this year on suspicions that OPEC and NOPEC members are not doing enough to drain the glut. The United Kingdom, France and India are mulling decisions to ban sales of EVs in the future. According to Bloomberg New Energy Finance, electric vehicles may displace 2 million barrels of crude oil per day by 2023. While this may be an exaggeration, the threat of EVs to the hydrocarbon industry is not to be ignored. It may be not a matter of if but when. In the long term, the rise of EVs is certainly predicted to disturb the oil consumption pattern of the global transport sector.
From the height of triple-digit prices ($140) some years ago, oil has fallen to a range of $40-$55 (touching $26 in January, 2016). US oil production is expected to rise in the future as well – perhaps exceeding 10 million barrels per day. According to the IEA, US production will grow by 117,000 barrels in September as compared to August. Determination among OPEC members to keep cuts on production is wavering as members have not seen any benefit to their output cuts. Accordingly, the outlook for oil is not strong. In light of all these factors, one can easily sense prevailing market bearishness in the future to come. Oil prices are expected to remain 'range bound.'
Italy's and EU's natural gas imports from the United States
Currently natural gas is one of the most important US assets in its relations with the European Union.
In fact, President Trump and President Jean Claude Juncker spoke at length about it during their last meeting at the White House at the end of July 2018.
Obviously the issue of the US natural gas sales is linked to a broader strategic theme for President Trump.
He wants to redesign – especially with the EU – the system of tariffs and rebalance world trade.
He also wants to recreate a commercial and economic hegemony between the United States and the EU – a hegemony that had tarnished over the last decade.
With the EU, the United States has already achieved a zero-tariff regime for most of the goods traded, also removing non-tariff barriers and all the subsidies to non-automotive goods.
Moreover, since late July last, both sides have decided to increase inter-Atlantic trade in services, chemicals, pharmaceuticals, medical products and – as a central issue in their relations with China – soybeans.
What China no longer buys – since it has been burdened with tariffs and duties – is resold to the European Union.
In fact, soy was bought massively by European consumers, as Jean Claude Juncker later added.
The demand for natural gas, however, is on the rise all over the world.
Currently Europe is in difficulty for this specific energy sector, considering that the large gas extraction field in Groningen, Netherlands, suffered an earthquake at the beginning of January 2018.
The Dutch extraction area, however, is managed jointly by both Royal Dutch Shell and Exxon-Mobil.
The North American analysts think that, for the whole EU, the other natural gas sources are at their peak of exploitation.
Gas sources such as Russia, Turkey, Central Asia and the Maghreb region are supposed to be soon saturated as a result of the growth in EU gas consumption and, therefore, the United States is thinking to sell much of its LNG to Europe as well.
With an obvious strategic and geopolitical pendant.
This holds particularly true – at least for the time being – for the Algerian gas, while the United States is currently pressing for a diversification from the Russian pipelines, offering its liquefied natural gas (LNG) for ships to   Northern Europe's terminals and, recently, also to the Italian ones.
Across the European Union, the natural gas terminals are 28, including Turkey.
There are also eight other small natural gas terminals in Finland, Sweden, Germany, Norway and Gibraltar.
Said terminals are 23 in the EU and 4 in Turkey; 23 are land-based and 4 are at sea for storage and regasification, and the Malta terminal includes both a ground base and a maritime unit.
Italy, one of the largest LNG consumers in Europe, produces a good share of natural gas internally, but it still imports 90% of the gas it consumes, while 60% of Italy's LNG consumption is divided almost equally between two suppliers, Algeria and the Russian Federation.
By way of comparison, France extracts domestically only 1% of the natural gas it consumes every year.
Also Germany, like Italy, imports much gas from Russia – about 50% of its yearly consumption.
From where, however, does Italy import its natural gas? From Russia, as already seen, as well as from Algeria, Libya, Holland and Norway.
Then there is the Trans Austria Gas (TAG), a network which, again from Russia, brings gas to the Slovakian-Austrian border (precisely to Baumgarten an der March up to Arnoldstein in Southern Austria) with a maximum capacity of 107 million cubic meters per day.
There is also Transitgas, crossing Wallbach, Switzerland, up to Passo Gries, where it intersects with the SNAM network.
It is also connected to Gaz de France and has a maximum capacity of 59 million cubic meters per day.
A significant role is also played by the Trans Tunisian Pipeline Company (TTPC), a network with a capacity of 108 million cubic meters per day, stretching from Oued al Saf, between Tunisia and Algeria, to Cape Bon, where it connects with the Trans-Mediterranean Pipeline Company (TMPC). The network reaches Mazara del Vallo, where it enters the SNAM system.
The security of this line was a factor considered in the decision taken by the Italian intelligence services to participate actively in the struggle for succession in Tunisia, after Habib Bourghiba's political end.
The Greenstream pipeline connects Libya to Italy, with a maximum capacity of 46.7 million cubic meters per day, with regasifiers located in Panigaglia and off Leghorn's coast (OLT), as well as off Rovigo's coast.
It should be recalled that, in July 2018, ENI opened production in the offshore plant of Bar Essalam, a site 120 kilometres off Tripoli's coast, which could contain 260 billion cubic meters of gas, while the French company Total paid 450 million dollars to buy – from the United States -16% of the oil concession in Waha, Libya.
As is well known, the TAP is under construction.
With a maximum capacity of 24.6 million cubic meters per day, it stretches from Greece to Italy through Albania.
There is also the IGI Poseidon, again between Greece and Italy, as well as the regasification terminal of Porto Empedocle, and the other terminals of Gioia Tauro and Falconara Marittima.
Shortly the pipelines from Algeria to Sardinia could be operational, with a terminal in Piombino, as well as the one in Zaule, and the regasification plant in Monfalcone.
Hence if all these networks are already operational or will be so in the near future, Italy alone could shift the axis of the natural gas transport from the North (namely Great Britain and Holland) to the South (namely Italy and Greece).
If this operation is successful, Italy could become the future natural gas energy hub, thus making it turn from a mere consumer to an exporter of natural gas.
In 2020, SNAM plans to bring 4.5 billion cubic meters of gas from the Trans-Adriatic Pipeline, which transports Azerbaijan's LNG, jointly with BP.
This is a further phase of reduction of the EU dependence on Russian gas.
But also the purchase of LNG from the United States could undermine the Italian plan of becoming the European natural gas hub, as against the Dutch-British system.
Obviously the liquefied natural gas is sold by the United States mainly as an operation against Russia.
Currently, the American LNG has prices that are approximately 50% lower than the Russian gas prices.
As pointed out by one of the major Italian energy experts, Davide tabarelli, the price is 8 euros per megawatt / hour as against 22 euros of the LNG coming from Russia.
For the time being, however, China is the world's top LNG buyer, with a 40% increase in its consumption.
Nevertheless, while China's gas consumption is booming, the ships carrying natural gas from the United States tend to go right to Asia, where, inter alia, a much higher price than the European average can be charged.
In the EU, however, the Russian gas can be bought at 3.5-4 dollars per Mega British Thermal Unit (MBtu) while the break-even price of the US gas, which is much more expensive to produce, is around 6-7.5 MBtu, including transport.
Competition, however, is still fierce, given that the EU regasifiers are used at 27% of their potential, and considering Qatar's harsh competition with the United States. It is worth recalling that Qatar is a large producer of natural gas with the South Pars II field, in connection with Iran.
In the near future, the small Emirate plans to sell at least 100 million tons of LNG per year, opposed only by Saudi Arabia's reaction. According to the usual rating agencies, at banking level Qatar is also expected to suffer the pressure of Saudi Arabia and its allies, including the United States.
Nevertheless, if the cost of the trans-Atlantic transport and the cost of regasification in our terminals are added to the 8 euros about which Tabarelli speaks, we can see that the US gas and the Russian LNG prices tend to become the same.
Russia has also much lower gas production costs than the United States, considering that most of the North American LNG is extracted with shale or fracking technologies, which are much more expensive than the Russian ones.
It should be recalled that in 2017 the Russian Federation was the world's top natural gas exporter, with a record peak of 190 billion cubic meters, accounting for 40% of all EU consumption.
Moreover, thanks to fracking technologies, the United States has become the world's largest crude oil producer, but also the largest consumer globally. Hence no additional room for its exports of non-gas hydrocarbons can be easily envisaged.
Certainly buying American gas would mean avoiding the US import tariffs for European cars in the future, which would lead many EU governments to willingly accept President Trump's offer.
Furthermore, ENI is finding much oil and much natural gas in Egypt, which could lead to the building of a pipeline from the Egyptian coast to which also the Israeli natural gas could join.
This implies a significant weakening of both the Egyptian domestic crisis and the tensions between the "moderate" Arab world and the Jewish State.
In fact, in the concession of Obayed East, Egypt, ENI has found a natural gas reserve of 25 million cubic meters per day which, together with the recent discoveries of the Zohr, Norus and Atol deposits, is expected to make Egypt achieve energy autonomy and independence before early winter 2018-2019.
This, too, could be one of President Trump's geo-energy goal, along with Israel's expansion on this market. In all likelihood, however, Russia will remain one of the largest or still the largest LNG seller to the whole EU.
However, let us better analyse the situation: with the South Pars II field it shares with Qatar, also Iran could provide the EU with a large part of its yearly natural gas requirements.
Iran is a Russian ally although, in this case, strategic friendships are always less sound than economic interests.
Furthermore, the war in Syria resulted – and probably this is also one of its underlying causes – in a block of future Iranian pipelines to the Mediterranean.
Moreover, China has bought the shareholdings held by the French Total on the Iranian territory.
For the time being, however, the United States sells much of its LNG to Asia and Latin America, where currently prices are still higher than in Europe.
Hence, like all consumer countries, the EU is interested in diversifying its energy suppliers. Nevertheless, the war in Syria has blocked Iran and the war in Libya has made the Greenstream pipeline, which is essential for Italy, unusable.
It should be recalled that Greenstream is the 520-kilometre pipeline connecting Libya to Italy directly.
Almost all the Libyan gas, however, is currently consumed inside the country.
Moreover, at this stage, President Trump would like Germany to stop even the doubling of Nord Stream 2 from the Russian coast to the German Baltic Sea.
The Ukrainian leadership is also urging the EU to avoid doubling this project, considering the forthcoming expiry of the Ukrainian contracts for the Russian natural gas.
If this happens, as from 2022 Poland will buy a large share of its natural gas from the United States, thus avoiding the Russian LNG.
Nevertheless, the United States will also favour the Southern Gas Corridor in Azerbaijan and Turkey, with a view to transferring the Caspian natural gas to the EU through Apulia.
Hence Italy would be disadvantaged: instead of using its lines and routes with Libya and Algeria, or Russia, it should buy the Caucasian gas, which will be fully managed by US companies – and this holds true also for the US natural gas direct sales, which have recently started in some Italian ports.
A dangerous political calculation, as well as a risky commercial evaluation.
Oil Market Report: Twin Peaks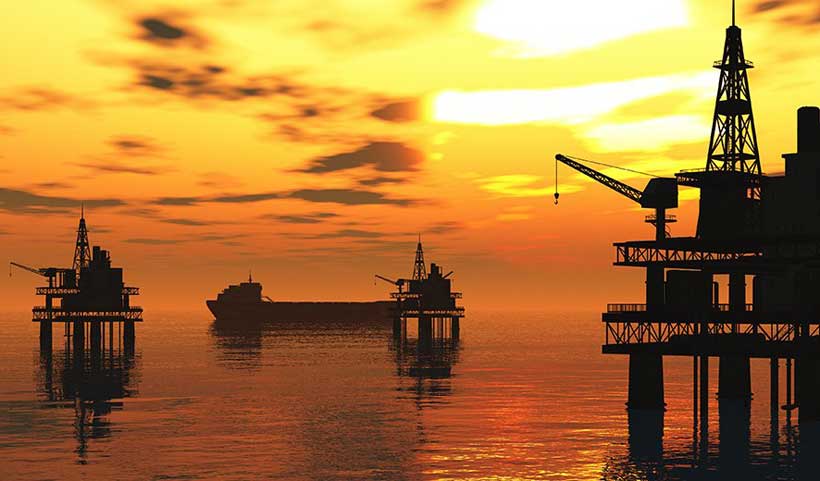 Both global oil demand and supply are now close to new, historically significant peaks at 100 mb/d, and neither show signs of ceasing to grow any time soon. Fifteen years ago, forecasts of peak supply were all the rage, with production from non-OPEC countries supposed to have started declining by now. In fact, production has surged, led by the US shale revolution, and supported by big increases in Brazil, Canada and elsewhere. In future, a lot of potential supply could come to the market from places like Iran, Iraq, Libya, Nigeria and Venezuela, if their various challenges can be overcome. There is no peak in sight for demand either. The drivers of demand remain very powerful, with petrochemicals being a major factor. In a new IEA study "The Future of Petrochemicals", the Agency points out that rising living standards, particularly in developing countries, are already underpinning strong demand growth for plastics and this will continue for many years to come.
As the oil market reaches the landmark 100 mb/d level, prices are rising steadily. Brent crude oil is now established above $80/bbl, with infrastructure constraints causing North American prices to lag somewhat. Nonetheless, our position is that expensive energy is back, with oil, gas and coal trading at multi-year highs, and it poses a threat to economic growth. For many developing countries, higher international prices coincide with currencies depreciating against the US dollar, so the threat of economic damage is more acute. The global economy is also at risk from trade disputes. In this Report, our revised demand outlook reflects these concerns: growth in both 2018 and 2019 will be 110 kb/d lower than our earlier forecast. As explained in the demand section of this Report, there is also an impact from methodological changes to Chinese estimates.
Today's elevated oil prices partly reflect very high crude runs 100 during recent months and also supply fears as sanctions against Iran draw near. In fact, since May, when the US announced its withdrawal from the JCPOA and its decision to impose sanctions, the Vienna Agreement parties, plus Libya and Nigeria but excluding Iran, Mexico and Venezuela, have increased total oil production by a combined 1.6 mb/d. At the same time, total US supply has increased by 390 kb/d. Even China has seen the first year-on-year production growth in nearly three years in response to higher prices. Official statements from Saudi Arabia suggest that October exports are back to the high levels seen in June and that more oil is available for those who wish to buy it. Meanwhile, output in Iran, Mexico, and Venezuela has fallen by 575 kb/d. New data for OECD stocks show that in August they increased by a more- than-normal 16 mb and have been relatively stable for several months after falling significantly following the implementation of the original Vienna Agreement.
The increase in net production from key suppliers since May of approximately 1.4 mb/d, led by Saudi Arabia, and the fact that oil stocks built by 0.5 mb/d in 2Q18 and look likely to have done the same in 3Q18, lends weight to the argument that the oil market is adequately supplied for now. The IEA welcomes this boost to supply; however, with Iran's exports likely to fall by significantly more than the 800 kb/d seen so far, and the ever-present threat of supply disruptions in Libya and a collapse in Venezuela, we cannot be complacent and the market is clearly signalling its concerns that more supply might be needed.
It is an extraordinary achievement for the global oil industry to meet the needs of a 100 mb/d market, but today, in 4Q18, we have reached new twin peaks for demand and supply by straining parts of the system to the limit. Recent production increases come at the expense of spare capacity, which is already down to only 2% of global demand, with further reductions likely to come. This strain could be with us for some time and it will likely be accompanied by higher prices, however much we regret them and their potential negative impact on the global economy.
The Force of the Sun: Madagascar Embarks on Renewable Energy Production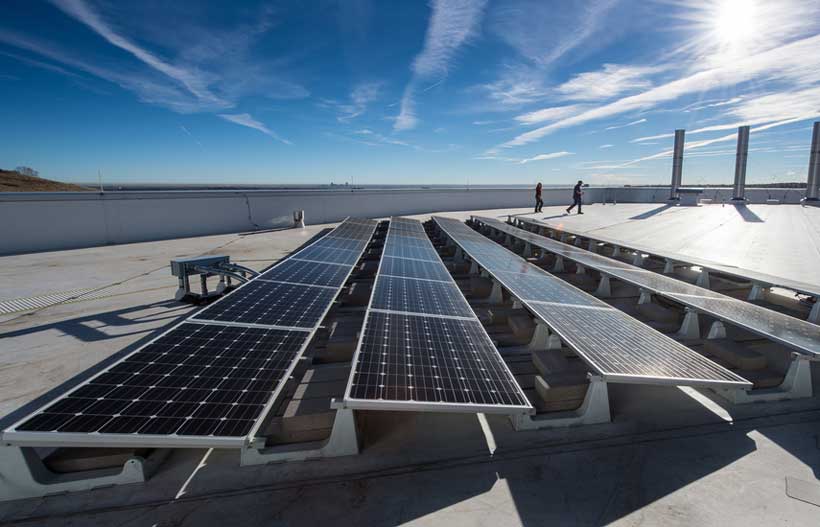 "JIRAMA: until when?"  "JIRAMA: it's been 2 hours!" "JIRAMA: you're destroying our equipment!" It is 11 a.m. Numerous complaints against the national water and electricity company, JIRAMA, are posted on social media by Internet users. The electricity supply has been cut in several neighborhoods in Antananarivo. Cue the familiar sounds of power generators in offices and a number of stores. The scene is nothing new. Over the past decade, JIRAMA's customers, both household and industrial alike, have experienced repeated power outages.
A Crucial Resource for Economic and Social Development
In Madagascar, only 15% of the population has access to electricity. In 2017, the country had just 570 MW of mainly thermal (60%) and hydroelectric (40%) installed production capacity. Furthermore, only 60% of this energy is truly available owing to poor maintenance of power plants. Apart from the fact that these challenges in the energy sector undermine the quality of citizens' daily lives, they also represent one of the major obstacles to the country's development and to private sector expansion. In the World Bank Group's Doing Business 2018 report that assesses the business climate, Madagascar ranks 184 out of 190 countries for access to electricity.
Keenly aware of this challenge, in 2014, the Government of Madagascar decided to embark on intensive reforms to transform the sector. In March 2016, the country was granted $65 million in financial support from the World Bank through the  Electricity Sector Operations and Governance Improvement Project (ESOGIP) and in June 2018, $40 million in additional financing. The objective: increase production capacity and reduce energy loss, while helping the Government improve governance of the sector and JIRAMA's operational performance. The ESOGIP also aims to expedite progress on renewable energies in order to provide a reliable, more affordable alternative to expensive and environmentally unfriendly diesel generators.
Betting on Solar Energy
With all regions of Madagascar enjoying over 2,800 hours of sunlight per year, the Grande Île is the perfect location for development of solar power, with a potential capacity of 2,000 kWh/m²/year. The Government is counting on this potential to fulfill its objective of providing energy access to 70% of Malagasy households by 2030.
"Our energy policy for 2015-2030 addresses several pressing economic, social, and environmental challenges. It supports the transition to the energy mix for electricity and lighting, which will include 80% of renewable resources. To achieve our goal of providing electricity to 70% of the population, we will have to produce 7,900 GWh by 2030, as opposed to the 1,500 GWh currently produced," explains Lantoniaina Rasoloelison, Minister of Energy and Hydrocarbons.
An ambitious project, particularly if it is entirely dependent on public financing.
An Innovative Financing Mechanism to Support the State
To supplement public funds in order to finance large-scale construction of solar plants by promoting private investment, the International Finance Corporation (IFC), the private sector arm of the World Bank Group, is helping the Government set up a public-private partnership (PPP).
Through the Scaling Solar initiative, in March 2016, IFC signed an agreement with the Malagasy Government to construct a plant of approximately 25 MW, connected to the Antananarivo network, through a transparent international competitive bidding process.
Madagascar is currently the fifth country in Africa in which a Scaling Solar tender process was launched, after two tender processes in Zambia, one in Senegal, and another in Ethiopia. It is also the first Scaling Solar project to include solar energy storage requirements by pairing solar with batteries.
The process began with feasibility studies conducted by IFC experts to determine the solar capacity that could be added to the existing network and to select a suitable location.
In October 2017, the Government of Madagascar invited private investors to participate in a prequalification process, based on strict eligibility criteria, to select potential candidates with the necessary experience, expertise, and financial resources to complete the project as expeditiously as possible.
Expertise of the Various World Bank Group Institutions
Over 100 companies from 28 countries expressed their interest. In February 2018, six companies and groups were selected to participate in the tender process and will be able to make use of the feasibility studies provided by IFC to prepare their technical bids and identify financial partners.  This last step will also be facilitated by the investment guarantees and credit enhancement tools provided by the World Bank and the Multilateral Investment Guarantee Agency (MIGA), which offers a number of protections, particularly against non-commercial risks (political, expropriation disputes, etc.).
"Scaling Solar Madagascar aims to propose an integrated solution that includes financing and the implementation of technical solutions in which the operating company chosen will benefit from coverage against political and financial risks, offered by the World Bank," explains Satyam Ramnauth, IFC Country Manager for Madagascar. "This project will also set the operating standards that will serve as a reference for legitimate operators, as well as for the Government with respect to the implementation of its energy policy."