The Enduring Hypocrisy of Nuclear No First Use
In realist paradigm of International relations, one shall not solely trust the words of another state when it is a matter of a threat to national security. States can abrogate even a mutual pact when it is conflicting with their national interests. For instance, in December 1940, several sources warned Stalin about the imminent threat of a Nazi invasion, but he remained oblivious and assumed that Hitler would abide by the Molotov-Ribbentrop pact.
Keeping this in mind, how one can believe that a state having nuclear weapons will keep its words not to use these weapons in the time of crises? Indian's pledge of No First Use (NFU) must be seen in the same limelight.
Since the inception of nuclear thinking in South Asia, Pakistan always questions the credibility about Indian nuclear doctrine and in recent years, there is a debate emerging within India to rethink the policy of NFU. BJP let the cat out of the bag by questioning NFU in its 2014 election manifesto and suggested the need to revise the nuclear doctrine because "the strategic gains acquired by India during the Atal Bihari Vajpayee regime on the nuclear programme have been frittered away by the Congress."[i] Then after 2 years of silence on the subjected former defence minister Manohar Parrikar Stirred up a hullabaloo and challenged the pledge of NFU. Parrikar said, "Why a lot of people say that India has No First Use policy. Why should I bind myself to a…? I should say I am a responsible nuclear power and I will not use it irresponsibly."[ii]
Most Recently, Vipin Narang a nuclear strategist from the Massachusetts Institute of Technology said that India would preempt Pakistan's first use doctrine and the preemptive first strike will aim for counterforce targets. He strengthens his argument by referring a book of Shivshankar Menon, who was National Security Adviser to Prime Minister Manmohan Singh.[iii] Whereas, Menon in an interview with Ajai Shukla said "India's nuclear doctrine has far greater flexibility than it gets credit for".[iv]
The revelations of Menon and Narang do not come as a surprise to Pakistan academic circles. Dr Mansoor Ahmed, postdoctoral Research fellow at Belfer Center of Harvard Kennedy School, already in June 2016 pointed out the transformation in New Delhi nuclear doctrinal thinking. He linked specific pattern of India's force modernization with India willingness to preempt Pakistan's tactical first use by counterforce strategy. Mansoor deliberated the developing tendencies in India strategic thinking and branded Pakistani tactical nuclear weapons TNWs as a force multiplier for India to rethink its dubious NFU and comprise flexible response options in its nuclear strategy.[v]
Dubious History of Indian Bomb
India always has had a perplexing association with nuclear weapons. Since 1947, the leaders of India especially Jawaharlal Nehru, was reluctant to pursue nuclear weapons and supported the cause of nuclear disarmament.[vi] Despite this stringent stance, on 18 May 1974, India conducted its first nuclear explosion with the code name "Smiling Buddha".[vii] After this test, India marched towards an openly declared and operational nuclear capability and finally, on 14 May 1998 India tested five nuclear devices under code name "Operation Shakti".[viii]
In a Statement to the parliament regarding Operation Shakti on May 27, 1998, former Prime Minister Atal Behari Vajpayee categorized India as a responsible nuclear weapon power with the objective to use these weapons against aggressions from any country. He subjected these weapons for self-defence and displayed intend to not get involved in any arms race.[ix] Later, in December 1998, PM again addressed the parliament to elaborate some significant facets of country's nuclear policy and formally announced a policy of No first use and non-use against non-nuclear weapon state. He added that India is not going to enter into any arms race with any country. India nuclear policy will be a minimum credible deterrent, which will safeguard India's security, the security of one-sixth of humanity, now and into the future."[x]
Foreign Minister of Vajpayee government Jaswant Singh in an interview clarified the concept of a minimum credible deterrent. He said that the word minimum in defining credible deterrence is not constant in terms of physical calculation. This type of policy approach will always be dictated by determining security environment, in the context of emerging threats. Therefore, minimum demand will be reassessed and altered according to needs of the security establishment. The only principle to determine the policy regarding nuclear weapons is "national interests."[xi]
In 1999, the National Security Advisory Board (NSAB) was the group responsible for creating the Indian nuclear policy generated a doctrine. This group was comprised of non-governmental experts. The government of India then declared the recommendations given by experts as an unofficial doctrine. The advisory board recommended credible minimum nuclear deterrence and adhered a policy of NFU. The drafted report had legitimated a reserved right of using nuclear weapons against those non-nuclear weapons state allied to adversaries containing nukes. Meanwhile, the report depicts that, "India will not resort to the use or threat of use of nuclear weapons against States which do not possess nuclear weapons, or are not aligned with nuclear weapon powers."[xii] The angle of using nukes against non-nuclear states was a close copy of concept related to negative security assurances of U.S. presented in the 1980s.[xiii]
In December 2002, the NSAB was praising a comprehensive desertion of NFU by New Delhi.[xiv] However, in January 2003 the Cabinet Committee on Security (CCS) had reviewed India's nuclear doctrine with respect to operational arrangements. The CCS recommended credible minimum deterrent and allowed NFU posture. Whereas, the committee explicitly stated that India would not use nuclear weapons against non-nuclear weapon states unless a major biological or chemical weapons attack took place against Indian forces anywhere will invoke a retaliating with nuclear weapons.[xv]
A critical analysis of 2003 CCS recommendations reveals numbers of important shifts in India's nuclear policy. First, there was a major swing from strict minimum posture to a more flexible approach of credible nuclear deterrence. Including the word "credible" in deterrence posture means that India in future will review its nuclear arsenal size accordingly to the strategic environment and postures of India's nuclear neighbours. Second, India claims of following a strict unconditional NFU policy fell apart when NSAB allowed First Use of nuclear weapons against any non-nuclear weapon country who are not aligned with a country possessing nuclear weapons. Third, alteration in India's nuclear policy was the clear stance to use nuclear weapons first in response to biological or chemical weapons attack.[xvi]
First Use versus No First Use
A nuclear doctrine defines a specific framework for a country that entails a set of contingency plans for the use of nuclear weapons in harmony with the changed strategic environment, both internationally and regionally.[xvii] In the broader context, a nuclear doctrine could be separated into two main categories "the first use" and "NFU" of the nuclear arsenal, in order to guarantee the existence and augmentation of credible deterrence. Although NFU comprises a persuaded instinctive moral appeal, Pakistan is unconvinced to this type of nuclear policy thinking. All other nuclear nations, with the exception of India and China, has a policy of first use of nuclear weapons as a reaction to any crisis or any misadventure against their sovereignty.
The major difference of nuclear doctrines between India and Pakistan can be quantified by answering one question; how these rivals will use nuclear weapons whenever a crisis emerge? Pakistan corresponded with the policy of using nuclear weapons first. Whereas India responded this question with NFU pledge.
Utilizing nuclear arsenals to compensate with conventional asymmetry is not something new and it has been obvious with policies of many nuclear weapons states. Using nuclear weapons first to balance conventional asymmetry was a long-standing nuclear policy of NATO amid the Cold War.[xviii] When USSR disintegrated and with inferior conventional forces, Russia emerged on the world map; Moscow expressly renounced the NFU promise guaranteed by the USSR.[xix] Whereas, France holds a strategy of calculated ambiguity with respect to the first use of nuclear weapons.[xx] The more accurate instance of using nuclear weapons to offset the misbalance in conventional strength is Pakistan and it took the path similar to NATO, Russia and France.
Islamabad seems to view its strategic weapons as a balance to India's huge conventional gains. Whereas, even Israel may fall into the classification of using nuclear weapons to counter conventional superiority of rival states. Despite the fact that Israel still not in a position to categories as an inferior state compared to its neighbours in the military sense, but it is encompassed by threatening states who are much bigger and possibly more intense, particularly in the event of alliance formation against Tel Aviv.[xxi]
Hypothetically, the first use of nuclear weapons will probably prompt an uncontrolled escalation of events to the extent that rivals could decimate each other. Notwithstanding the will to employ nuclear weapons 'first' can be used as a deterrent against conventional and nuclear aggressions from a hostile state. It is very difficult to develop a proportional conventional symmetry to compete with a rival, who has larger resources to feed its conventional forces; in this sense, the will of early utilization of nuclear weapons is a compensation to inferior conventional forces.[xxii]
The threat of using nuclear weapons cannot be simply eradicated by a declared policy of NFU. However, the uncertainty and trust deficit related to NFU would perhaps have some deleterious impact on deterrence. While NFU has an assured innate fascination for strategists, it is a flawed idea. First, nuclear deterrence can only be established when there is a considerable threat of nuclear escalation during any crisis. Second, NFU is a dangerous deception and there is no assurance that even a country that has given such a pledge will not use nuclear weapons in a crisis. For instance, the Soviet Union in June 1982, had taken a unilateral pledge for not relying on the first use of nuclear weapons. Nevertheless, the Warsaw pacts records related to military accords fell into German hands clearly demonstrate that Russians were at the onset of their operation plans in using nuclear and chemical weapons against Germany.[xxiii] Similarly, Barkha Dutt in her book revealed that despite NFU, India had been threatening Pakistan with the use of nuclear weapons during Kargil conflict.[xxiv]
Even many who considered the first use of nuclear weapons as unwise and unnecessary by any state still oppose the NFU's commitment to the grounds that it would reduce enemy's uncertainties. For example, Seth Corpse, argues against the dependence of nuclear weapons or the use of it, however, asserts that U.S. should not rule out the use of nuclear weapons altogether. Uncertainty about U.S. nuclear retaliation still forces an adversary to ruminate seriously and this argument has some merit.[xxv]
Deterrence is psychological approach and envisioning threat of First Use as a nuclear warfighting doctrine is an effort to oversimplify the situation. Whereas, the signalling to use nuclear weapons first will certainly demotivate a rival to initiate a conventional attack. Critical analysis of historical conflicts manifested that nuclear weapons have no practical utility and these weapons thwarted many conventional wars and nuclear attacks.[xxvi] In this context former Air Force Chief of Staff, General Larry Welch adeptly summed up that "I would argue that we have used the nuclear forces every second of every day for 50 years."[xxvii]
Conclusion
There is a constant debate persists within India to depart from the strict nuclear NFU policy and to adopt a doctrine that comprises the obvious threat of first use, especially to address the asymmetry with China and for countering Pakistani TNWs. There was a pressure building up on Indian government since 2002 to reject the assurance of NFU. The board, headed by C V Ranganathan, recommended in 2002 "India must consider withdrawing from this commitment as the other nuclear weapons' states have not accepted this policy."[xxviii] If India reconsiders its nuclear posture then this will not be the first time that a state altered its nuclear doctrine. For instance, two nuclear states Russia (in the 1990s) and India (in 2003), have already changed their NFU doctrinal proposal as compared to their initial policy position regarding nuclear weapons.[xxix]
The idea to exploit nuclear weapons as a deterrent against conventional attack is the more honest one than the hypocrisy of NFU pledge. The NFU is merely a pretext to portray an image of responsible nuclear state since no state actually wants to start a nuclear war. No matter how one will elaborate this concept, under a "no-first-use" commitment, the deterrence will be effective when a state will admit that the use of nuclear weapons is indispensable be it a second strike.
In near future, this is highly possible that India vacates its pledge of NFU against Pakistan and China. In spite of India's pledge of NFU, Indian domestic politics and changing strategic dynamics are contemplating an alarming change in the strategic thinking of India to shift its approach towards NFU. Whereas, Pakistan's nuclear weapons policy, in spite of any claim tossed by its authorities, will remain intricately associated with India's strategic thinking. Therefore, any alteration in India military or nuclear posture will directly effect on Pakistan security doctrine.
---
[i] "Will Revise India's 'No First Use' Nuclear Policy, Says BJP". 2017. Indiatvnews, 8 April 2014. http://www.indiatvnews.com/news/india/will-revise-india-s-no-first-use-nuclear-policy-says-bjp-35247.html
[ii] "Manohar Parrikar Questions India'S No-First-Use Nuclear Policy, Adds 'My Thinking." The Indian Express. 11 November 2016 http://indianexpress.com/article/india/india-news-india/manohar-parrikar-questions-no-first-use-nuclear-policy-adds-my-thinking-4369062/
[iii] Raj, Yashwant. "India Could Strike Pakistan With Nuclear Weapons If Threatened, Says Expert." Hindustan Times, 21 March 2017. http://www.hindustantimes.com/india-news/india-could-strike-pakistan-with-nuclear-weapons-if-threatened-says-expert/story-P5N8QuKOldxAJ9UPjboijM.html
[iv] Shukla, Ajai. "Will India Nuke Pakistani Cities, Or Go For Its Nuclear Arsenal?" Business Standard 20 March 2017. http://www.business-standard.com/article/economy-policy/will-india-nuke-pakistani-cities-or-go-for-its-nuclear-arsenal-117031700921_1.html
[v] Ahmed, Mansoor. "Pakistan's Tactical Nuclear Weapons and Their Impact on Stability." Carnegie Endowment for International Peace, 30 June 2016. http://carnegieendowment.org/2016/06/30/pakistan-s-tactical-nuclear-weapons-and-their-impact-on-stability-pub-63911
[vi] "India's Nuclear Weapons Program – The Beginning: 1944-1960."Nuclearweaponarchive.Org, 30 March 2001. http://nuclearweaponarchive.org/India/IndiaOrigin.html
[vii] "18 May 1974 – Smiling Buddah: CTBTO Preparatory Commission." Ctbto.Org, 2016. https://www.ctbto.org/specials/testing-times/18-may-1974-smiling-buddah/
[viii] John F. Burns, "India Sets 3 Nuclear Blasts, Defying a Worldwide Ban; Tests Bring a Sharp Outcry," The New York Times, May 12, 1998, World edition, sec. News http://www.nytimes.com/1998/05/12/world/india-sets-3-nuclear-blasts-defying-a-worldwide-ban-tests-bring-a-sharp-outcry.html
[ix] Shri Atal Bihari Vajpayee, "Suo Motu Statement in Parliament." 27 May 1998. http://www.acronym.org.uk/old/archive/spind.htm
[x] As quoted in Sagan, Scott Douglas. Inside Nuclear South Asia. Stanford University Press, 2009.
[xi] Interview with Foreign Minister Jaswant Singh, "India not to Engage in Nuclear Arms Race." The Hindu. 29 November 1999; also see Krepon, Michael. "Pakistan's Nuclear Strategy and Deterrence Stability." Deterrence stability and escalation control in South Asia (2012): 41-64.
[xii] "Draft Report of National Security Advisory Board on Indian Nuclear Doctrine." Ministry of External Affairs, 17 August 1999. http://mea.gov.in/in-focus-article.htm?18916/Draft+Report+of+National+Security+Advisory+Board+on+Indian+Nuclear+Doctrine
[xiii] Bunn, George, and Roland M. Timerbaev. "Security assurances to non‐nuclear‐weapon states." The Nonproliferation Review 1, no. 1 (1993): 11-20.
[xiv] Dutta, Sujan. "Rethink on no-first-use doctrine." Telegraph India, 14 June 2003. https://www.telegraphindia.com/1030114/asp/nation/story_1571767.asp
[xv] Press Information Bureau Releases, "Cabinet Committee on Security Reviews Progress in Operationalizing India's Nuclear Doctrine." 4 January 2003. http://pib.nic.in/archieve/lreleng/lyr2003/rjan2003/04012003/r040120033.html
[xvi] Sagan. Inside Nuclear South Asia. p. 246-248.
[xvii] Khan, Zafar. "Emerging Shifts in India's Nuclear Policy: Implications for Minimum Deterrence in South Asia," Institute Of Strategic Studies Islamabad 34, no. 1 (2014). http://issi.org.pk/?p=2362
[xviii] Miller, Arthur S., and H. Bart Cox. "Congress, the Constitution, and First Use of Nuclear Weapons." The Review of Politics 48, no. 03 (1986): 424-455.
[xix] "Military Doctrine of the Russian Federation," Approved President of the Russian Federation V. Putin, 26 December 2014. https://www.offiziere.ch/wp-content/uploads-001/2015/08/Russia-s-2014-Military-Doctrine.pdf
[xx] "White Paper on Defence and National Security." RP France, 29 April 2013. http://www.rpfrance-otan.org/White-Paper-on-defence-and
[xxi] Miller, Steven E. "The Utility of Nuclear Weapons and the Strategy of No-First-Use." Presentation. November 15-17.
[xxiii] Delpech, Therese. "New States of Nuclear Disarmament: A European View." The Nuclear Turning Point (1999): 333-340.
[xxiv] "India Was Ready To Cross Loc, Use Nuclear Weapons In Kargil War." Business Standard. 3 December 2015. http://www.business-standard.com/article/current-affairs/india-was-ready-to-cross-loc-use-nuclear-weapons-in-kargil-war-115120300518_1.html
[xxv] Feiveson, Harold A., and Ernst Jan Hogendoorn. "No first use of nuclear weapons." The Nonproliferation Review 10, no. 2 (2003): 90-98.
[xxvi] Creveld, Martin. "These Nuclear Weapons Are Preventing A War." Telegraph. 26 May 2002. http://www.telegraph.co.uk/comment/personal-view/3577065/These-nuclear-weapons-are-preventing-a-war.html.
[xxvii] Pampe, Carla. "Conference Room Dedicated To Former AF Chief Of Staff." Air Force Global Strike Command, 29 August 2012. http://www.afgsc.af.mil/News/ArticleDisplay/tabid/2612/Article/454795/conference-room-dedicated-to-former-af-chief-of-staff.aspx
[xxviii] Praful Bidwai "Nuclear South Asia: Still On the Edge." Frontline.In, January 2003. http://www.frontline.in/static/html/fl2002/stories/20030131007211600.htm
[xxix] Sagan, Scott D. "The Case for No First Use." Survival 51, no. 3 (2009): 163-82. http://www.tandfonline.com/doi/abs/10.1080/00396330903011545
India's open invitation to a nuclear Armageddon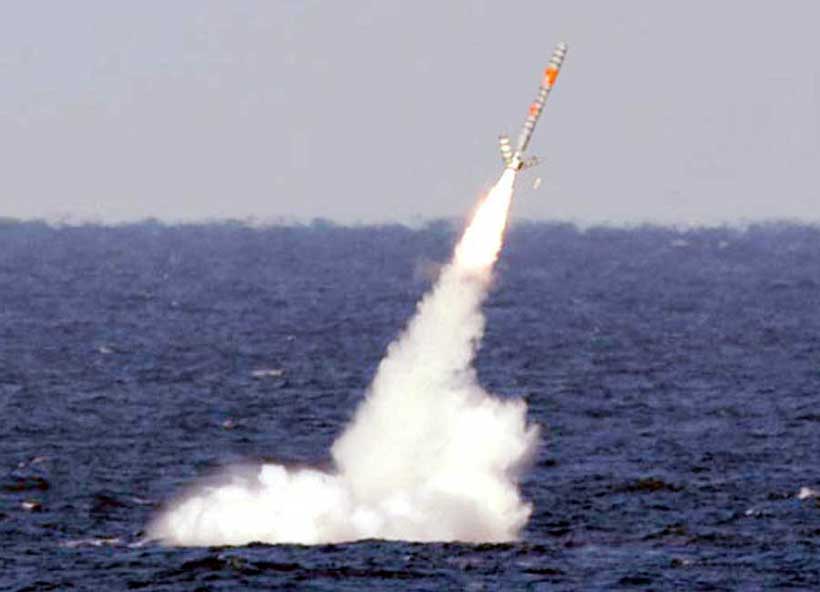 Army chief General Manoj Mukund Naravane said that "India was not averse to the possible demilitarisation of the Siachen glacier , the world's highest battleground and an old sore in India-Pakistan ties , provided the neighbour accepted the 110-km Actual Ground Position Line (AGPL) that separates Indian and Pakistani positions. Acceptance of AGPL is the first step towards demilitarisation but the Pakistan side loathes doing that". He said, 'The Siachen situation occurred because of unilateral attempts by Pakistan to change status quo and countermeasures taken by the Indian Army' (Not averse to demilitarisation of Siachen if Pak meets pre-condition: Army chief, Hindustan Times January 13, 2022).
Reacting to the Indian army chief's statement, Pakistan's former foreign secretary Riaz Mohammad Khan reminisced that the Siachen could not fructify into a written agreement because India wanted Siachen and Kashmir to be settled together. India's approach 'nothing is agreed until everything is agreed' scuttled the agreement. As for Kashmir, "a simultaneous effort was made through the backchannel …in what is commonly known as the Four-Point Formula" (Siachen recollections, Dawn January 16, 2022). Riaz laments Indi's distrust that hindered a solution.
Shyam Saran, a voice in the wilderness
Shyam Saran, in his book How India Sees the World (pp. 88-93) makes startling revelations about how this issue eluded solution at last minute. India itself created the Siachen problem. Saran reminisces, in the 1970s, US maps began to show 23000 kilometers of Siachen area under Pakistan's control. Thereupon, Indian forces were sent to occupy the glacier in a pre-emptive strike, named Operation Meghdoot. Pakistani attempts to dislodge them did not succeed. But they did manage to occupy and fortify the lower reaches'.
He recalls how Siachen Glacier and Sir Creek agreements could not fructify for lack of political will or foot dragging. He says 'NN Vohra, who was the defence secretary at the time, confirmed in a newspaper interview that an agreement on Siachen had been reached. At the last moment, however, a political decision was taken by the Narasimha Rao government to defer its signing to the next round of talks scheduled for January the following year. But, this did not happen…My defence of the deal became a voice in the wilderness'.
Saran says, `Kautliyan template would say the options for India are sandhi, conciliation; asana, neutrality; and yana, victory through war. One could add dana, buying allegiance through gifts; and bheda, sowing discord. The option of yana, of course would be the last in today's world' (p. 64, ibid.).
India's current first option
It appears that Kautliya's last-advised option,yana, as visualised by Shyam Saran, is India's first option nowadays. Kautlya also talks about koota yuddha (no holds barred warfare), and maya yuddha (war by tricks) that India is engaged in.
Cartographic annexation
By unilaterally declaring the disputed Jammu and Kashmir its territory does not solve the Kashmir problem. This step reflects that India has embarked upon the policy "might is right". In Kotliyan parlance it would be "matsy nyaya, or mach nyaya", that is big fish eats the small one. What if China also annexes disputed borders with India? India annexed Kashmir presuming that Pakistan is not currently in a position to respond militarily, nor could it agitate the matter at international forums for fear of US ennui.
India's annexation smacks of acceptance of quasi-Dixon Plan, barring mention of plebiscite and division of Jammu. . Dixon proposed: Ladakh should be awarded to India. Pakistan Occupied Kashmir (including Gilgit and Baltistan) should remain with Pakistan. Whole Kashmir valley should have a plebiscite with no option to independence. Jammu should be divided on religious basis. The river Chmab should be the dividing line. Northern Jammu (Muslims dominated) should go to Pakistan and Hindu majority parts of Jammu to remain with India.
In short Muslim areas should have gone with Pakistan and Hindu-Buddhist majority areas should have remained with India.
India's annexation has no legal sanctity. But, it could have bbeen sanctified in a mutually agreed Kashmir solution.
India's propaganda
India portrays the freedom movement in Kashmir as `terrorism'. What about India's terrorism in neighbouring countries?
The world is listless to accounts of former diplomats and RAW officers about executing insurgencies in neighbouring countries. B. Raman, in his book The Kaoboys of R&AW: Down Memory Lane makes no bones about India's involvement up to the level of prime minister in Bangladesh's insurgency.
Will the world take notice of confessions by Indi's former intelligence officers and diplomats?B. Raman reminds `Indian parliament passed resolution on March 31, 1971 to support insurgency. Indira Gandhi had then confided with Kao that in case Mujib was prevented from ruling Pakistan, she would liberate East Pakistan from the clutches of the military junta. Kao, through one RAW agent, hijacked a Fokker Friendship, the Ganga, of Indian Airlines hijacked from Srinagar to Lahore.
India's ambassador Bharath Raj Muthu Kumar, with the consent of then foreign minister Jaswant Singh, `coordinated military and medical assistance that India was secretly giving to Massoud and his forces'… `helicopters, uniforms, ordnance, mortars, small armaments, refurbished Kalashnikovs seized in Kashmir, combat and winter clothes, packaged food, medicines, and funds through his brother in London, Wali Massoud', delivered circuitously with the help of other countries who helped this outreach'. When New Delhi queried about the benefit of costly support to Northern Alliance chief Massoud, Kumar explained, "He is battling someone we should be battling. When Massoud fights the Taliban, he fights Pakistan."
Death of back-channel
In his memoirs In the line of fire (pp.302-303), president Musharraf had proposed a personal solution of the Kashmir issue. This solution, in essence, envisioned self-rule in demilitarised regions of Kashmir under a joint-management mechanism. The solution pre-supposed* reciprocal flexibility.
Death of dialogue and diplomacy
Riaz warns of "incalculable" risks as the result of abrogation of Kashmir statehood (Aug 5, 2019). Both India and Pakistan are nuclear powers. In the absence of a dialogue on outstanding issues, war, perhaps a nuclear one, comes up as the only option.
Concluding remark
Sans sincerity, the only Kashmir solution is a nuclear Armageddon. Or, perhaps divine intervention.
Major Challenges for Pakistan in 2022
Pakistan has been facing sever challenges since 1980s, after the former USSR's invasion of Afghanistan. The history is full of challenges, but, being a most resilient nation, Pakistan has faced some of them bravely and overcome successfully. Yet, few are rather too big for Pakistan and still struggling to overcome in the near future.
Some of the challenges are domestic or internal, which can be addressed conveniently. But, some of them are part of geopolitics and rather beyond control of Pakistan itself. Such challenges need to pay more attention and need to be smarter and address them wisely.
Few key areas will be the main focus of Pakistan in the year ahead. Relations with China and the US while navigating the Sino-US confrontation, dealing with Afghanistan's uncertainties, managing the adversarial relationship with India and balancing ties between strategic ally Saudi Arabia and neighbor Iran.
Pakistan has to pursue its diplomatic goals in an unsettled global and regional environment marked by several key features. They include rising East-West tensions, increasing preoccupation of big powers with domestic challenges, ongoing trade and technology wars overlying the strategic competition between China and the US, a fraying rules-based international order and attempts by regional and other powers to reshape the rules of the game in their neighborhood.
Understanding the dynamics of an unpredictable world is important especially as unilateral actions by big powers and populist leaders, which mark their foreign policy, have implications for Pakistan's diplomacy. In evolving its foreign policy strategy Pakistan has to match its goals to its diplomatic resources and capital. No strategy is effective unless ends and means are aligned.
Pakistan's relations with China will remain its overriding priority. While a solid economic dimension has been added to long-standing strategic ties, it needs sustained high-level engagement and consultation to keep relations on a positive trajectory. CPEC is on track, timely and smoothly progress is crucial to reinforce Beijing's interest in strengthening Pakistan, economically and strategically. Close coordination with Beijing on key issues remains important.
Pakistan wants to improve ties with the US. But relations will inevitably be affected by Washington's ongoing confrontation with Beijing, which American officials declare has an adversarial dimension while China attributes a cold war mindset to the US. Islamabad seeks to avoid being sucked into this big power rivalry. But this is easier said than done. So long as US-China relations remain unsteady it will have a direct bearing on Pakistan's effort to reset ties with the US especially as containing China is a top American priority. Pakistan desires to keep good relations with the US, but, not at the cost of China. In past, Pakistan was keeping excellent relations with US, while simultaneously very close with China. When the US imposed economic blockade against China and launched anti-communism drive during the cold war, Pakistan was close ally with the US and yet, keeping excellent relations with China. Pakistan played vital role in bring China and the US to establish diplomatic relations in 1970s. Yet, Pakistan possesses the capability to narrow down the hostility between China and the US.
Pakistan was close ally with the US during cold war, anti-communism threat, war against USSR's invasion of Afghanistan in 1980s, and war on terror, etc. Pakistan might be a small country, but, possesses strategic importance. As long as, the US was cooperating with Pakistan, Pakistan looked after the US interest in the whole region. In fact, Pakistan ensured that the US has achieved its all strategic goals in the region. Since, the US kept distance from Pakistan, is facing failure after another failure consecutively. The importance of Pakistan is well recognized by the deep state in the US.
US thinks that withdrawal from Afghanistan has diminished Pakistan's importance for now. For almost two decades Afghanistan was the principal basis for engagement in their frequently turbulent ties, marked by both cooperation and mistrust. As Pakistan tries to turn a new page with the US the challenge is to find a new basis for a relationship largely shorn of substantive bilateral content. Islamabad's desire to expand trade ties is in any case contingent on building a stronger export base.
Complicating this is Washington's growing strategic and economic relations with India, its partner of choice in the region in its strategy to project India as a counterweight to China. The implications for Pakistan of US-India entente are more than evident from Washington turning a blind eye to the grim situation in occupied Kashmir and its strengthening of India's military and strategic capabilities. Closer US-India ties will intensify the strategic imbalance in the region magnifying Pakistan's security challenge.
Multiple dimensions of Pakistan's relations with Afghanistan will preoccupy Islamabad, which spent much of 2021 engaged with tumultuous developments there. While Pakistan will continue to help Afghanistan avert a humanitarian and economic collapse it should not underestimate the problems that may arise with an erstwhile ally. For one, the TTP continues to be based in Afghanistan and conduct attacks from there. The border fencing issue is another source of unsettled discord. Careful calibration of ties will be needed — assisting Afghanistan but avoiding overstretch, and acknowledging that the interests of the Taliban and Pakistan are far from identical. Moreover, in efforts to mobilize international help for Afghanistan, Islamabad must not exhaust its diplomatic capital, which is finite and Pakistan has other foreign policy goals to pursue.
Managing relations with India will be a difficult challenge especially as the Modi government is continuing its repressive policy in occupied Kashmir and pressing ahead with demographic changes there, rejecting Pakistan's protests. The hope in establishment circles that last year's backchannel between the two countries would yield a thaw or even rapprochement, turned to disappointment when no headway was made on any front beyond the re-commitment by both neighbors to observe a ceasefire on the Line of Control.
Working level diplomatic engagement will continue on practical issues such as release of civilian prisoners. But prospects of formal dialogue resuming are slim in view of Delhi's refusal to discuss Kashmir. This is unlikely to change unless Islamabad raises the diplomatic costs for Delhi of its intransigent policy. Islamabad's focus on Afghanistan last year meant its diplomatic campaign on Kashmir sagged and was limited to issuing tough statements. Unless Islamabad renews and sustains its international efforts with commitment and imagination, India will feel no pressure on an issue that remains among Pakistan's core foreign policy goals.
With normalization of ties a remote possibility, quiet diplomacy by the two countries is expected to focus on managing tensions to prevent them from spinning out of control. Given the impasse on Kashmir, an uneasy state of no war, no peace is likely to continue warranting Pakistan's sustained attention.
In balancing ties with Saudi Arabia and Iran, Pakistan should consider how to leverage possible easing of tensions between the long-standing rivals — of which there are some tentative signs. With Crown Prince Mohammed bin Salman keen to use economic power to expand his country's diplomatic clout by making strategic overseas investments, Pakistan should use its political ties with Riyadh to attract Saudi investment through a coherent strategy. Relations with Iran too should be strengthened with close consultation on regional issues especially Afghanistan. The recent barter agreement is a step in the right direction.
In an increasingly multipolar world, Pakistan also needs to raise its diplomatic efforts by vigorous outreach to other key countries and actors beyond governments to secure its national interests and goals.
Afghanistan: UN launches largest single country aid appeal ever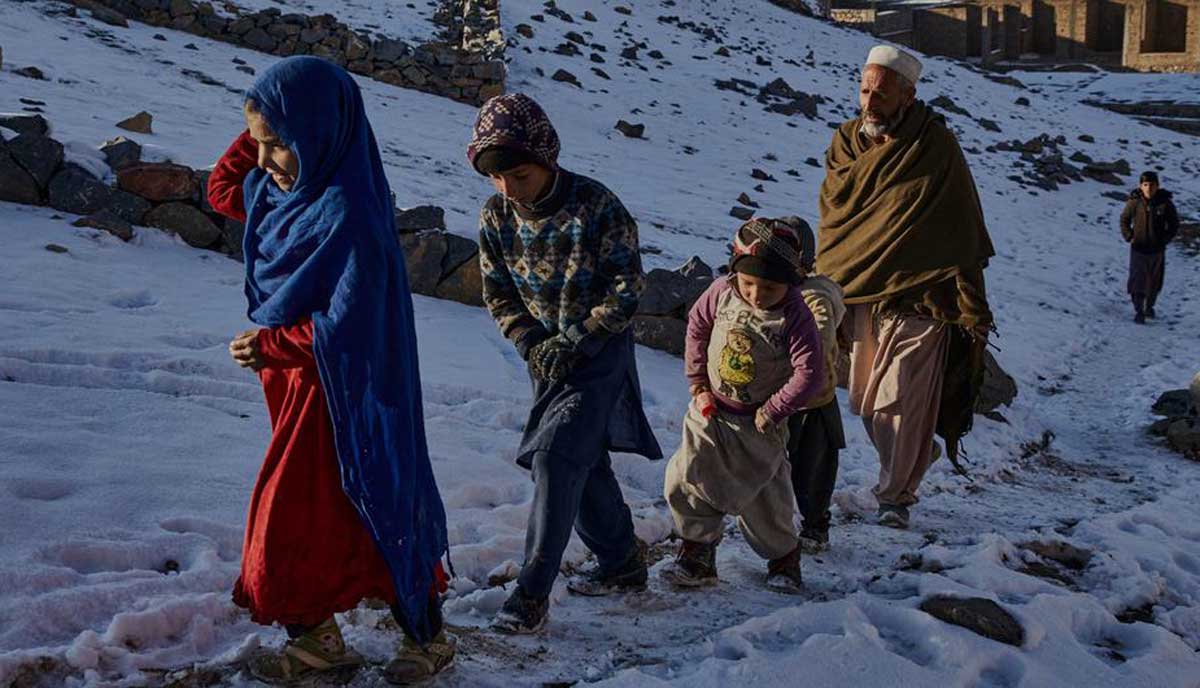 The UN and partners launched a more than $5 billion funding appeal for Afghanistan on Tuesday, in the hope of shoring up collapsing basic services there, which have left 22 million in need of assistance inside the country, and 5.7 million people requiring help beyond its borders.
Speaking in Geneva, UN Emergency Relief Coordinator Martin Griffiths said that $4.4 billion was needed for the Afghanistan Humanitarian Response Plan alone, "to pay direct" to health workers and others, not the de facto authorities.
UN High Commissioner for Refugees Filippo Grandi called for $623 million, to support refugees and host communities in five neighbouring countries, for the Afghanistan Situation Regional Refugee Response Plan.
"Today we are launching an appeal for $4.4 billion for Afghanistan itself for 2022," said Mr. Griffiths. "This is the largest ever appeal for a single country for humanitarian assistance and it is three times the amount needed, and actually fundraised in 2021."
Needs could double
The scale of need is already enormous, both UN officials stressed, warning that if insufficient action is taken now to support the Afghanistan and regional response plans, "next year we'll be asking for $10 billion".
Mr. Griffiths added: "This is a stop-gap, an absolutely essential stop-gap measure that we are putting in front of the international community today. Without this being funded, there won't be a future, we need this to be done, otherwise there will be outflow, there will be suffering."
Rejecting questions that the funding would be used to support the Taliban's grip on de facto government, Mr. Griffiths insisted that it would go directly into the pockets of "nurses and health officials in the field" so that these services can continue, not as support for State structures.
UN aid agencies describe Afghanistan's plight as one of the world's most rapidly growing humanitarian crises.
According to UN humanitarian coordination office OCHA, half the population now faces acute hunger, over nine million people have been displaced and millions of children are out of school.
Youngsters' plight
Asked to describe what might happen if sufficient support was not forthcoming, the UN emergency relief chief replied that he was particularly concerned for one million children now facing severe acute malnutrition. "A million children – figures are so hard so grasp when they're this kind of size – but a million children at risk of that kind of malnutrition if these things don't happen, is a shocking one."
But humanitarian agencies and their partners who will receive the requested funding directly can only do so much, Mr. Griffiths explained, before reiterating his support for the 22 December UN Security Council resolution that cleared the way for aid to reach Afghans, while preventing funds from falling into the hands of the Taliban.
"Humanitarian agencies inside Afghanistan can only operate if there's cash in the economy which can be used to pay officials, salaries, costs, fuel and so-forth," he said. "So, liquidity in its first phase is a humanitarian issue, it's not just a bigger economic issue."
Stave off disease, hunger
He added: "My message is urgent: don't shut the door on the people of Afghanistan. Humanitarian partners are on the ground, and they are delivering, despite the challenges. Help us scale up and stave off wide-spread hunger, disease, malnutrition and ultimately death by supporting the humanitarian plans we are launching today."
Highlighting the need to avoid a wider regional crisis emanating from Afghanistan, UNHCR chief Grandi, insisted that what was needed most, was "to stabilize the situation inside Afghanistan, including that of displaced people who are displaced inside their country. Also, to prevent a larger refugee crisis, a larger crisis of external displacement."
Nonetheless, Afghanistan's immediate neighbours had sheltered vulnerable Afghans for decades, Mr. Grandi explained, as he appealed for $623 million in funding for 40 organizations working in protection, health and nutrition, food security, shelter and non-food items, water and sanitation, livelihoods and resilience, education, and logistics and telecoms.
Decades of shelter
No-one should forget "that there is a regional dimension to this crisis, represented by the Afghan refugees but also Afghans with many other 'stay' arrangements in neighbouring countries in particular," Mr. Grandi said, "especially in Pakistan and Iran that have hosted Afghans for more than 40 years, but also Central Asian States."
Since the Taliban takeover last August, women's and girls' rights have continued to come under attack, OCHA noted in a statement, "while farmers and herders are struggling amid the worst drought in decades and the economy is in freefall".
Rights reminder
On the issue of protecting fundamental rights, Mr. Griffiths underlined the fact that UN humanitarians were continuing to hold "conversations" with Afghanistan's de facto authorities at a national and sub-national level, on issues such as aid and education access for all.
Echoing that message, UN refugee chief Mr. Grandi noted that humanitarians on the ground were well aware of the importance of stressing the need to protect the rights of minorities and other vulnerable Afghans.
"Our colleagues are there every day, and that's what they talk about every day; they certainly talk about access, and delivery and needs, but they also talk about women at work, women in school – girls in school – rights of minorities, but it's that space that we need to preserve."