The Enduring Hypocrisy of Nuclear No First Use
In realist paradigm of International relations, one shall not solely trust the words of another state when it is a matter of a threat to national security. States can abrogate even a mutual pact when it is conflicting with their national interests. For instance, in December 1940, several sources warned Stalin about the imminent threat of a Nazi invasion, but he remained oblivious and assumed that Hitler would abide by the Molotov-Ribbentrop pact.
Keeping this in mind, how one can believe that a state having nuclear weapons will keep its words not to use these weapons in the time of crises? Indian's pledge of No First Use (NFU) must be seen in the same limelight.
Since the inception of nuclear thinking in South Asia, Pakistan always questions the credibility about Indian nuclear doctrine and in recent years, there is a debate emerging within India to rethink the policy of NFU. BJP let the cat out of the bag by questioning NFU in its 2014 election manifesto and suggested the need to revise the nuclear doctrine because "the strategic gains acquired by India during the Atal Bihari Vajpayee regime on the nuclear programme have been frittered away by the Congress."[i] Then after 2 years of silence on the subjected former defence minister Manohar Parrikar Stirred up a hullabaloo and challenged the pledge of NFU. Parrikar said, "Why a lot of people say that India has No First Use policy. Why should I bind myself to a…? I should say I am a responsible nuclear power and I will not use it irresponsibly."[ii]
Most Recently, Vipin Narang a nuclear strategist from the Massachusetts Institute of Technology said that India would preempt Pakistan's first use doctrine and the preemptive first strike will aim for counterforce targets. He strengthens his argument by referring a book of Shivshankar Menon, who was National Security Adviser to Prime Minister Manmohan Singh.[iii] Whereas, Menon in an interview with Ajai Shukla said "India's nuclear doctrine has far greater flexibility than it gets credit for".[iv]
The revelations of Menon and Narang do not come as a surprise to Pakistan academic circles. Dr Mansoor Ahmed, postdoctoral Research fellow at Belfer Center of Harvard Kennedy School, already in June 2016 pointed out the transformation in New Delhi nuclear doctrinal thinking. He linked specific pattern of India's force modernization with India willingness to preempt Pakistan's tactical first use by counterforce strategy. Mansoor deliberated the developing tendencies in India strategic thinking and branded Pakistani tactical nuclear weapons TNWs as a force multiplier for India to rethink its dubious NFU and comprise flexible response options in its nuclear strategy.[v]
Dubious History of Indian Bomb
India always has had a perplexing association with nuclear weapons. Since 1947, the leaders of India especially Jawaharlal Nehru, was reluctant to pursue nuclear weapons and supported the cause of nuclear disarmament.[vi] Despite this stringent stance, on 18 May 1974, India conducted its first nuclear explosion with the code name "Smiling Buddha".[vii] After this test, India marched towards an openly declared and operational nuclear capability and finally, on 14 May 1998 India tested five nuclear devices under code name "Operation Shakti".[viii]
In a Statement to the parliament regarding Operation Shakti on May 27, 1998, former Prime Minister Atal Behari Vajpayee categorized India as a responsible nuclear weapon power with the objective to use these weapons against aggressions from any country. He subjected these weapons for self-defence and displayed intend to not get involved in any arms race.[ix] Later, in December 1998, PM again addressed the parliament to elaborate some significant facets of country's nuclear policy and formally announced a policy of No first use and non-use against non-nuclear weapon state. He added that India is not going to enter into any arms race with any country. India nuclear policy will be a minimum credible deterrent, which will safeguard India's security, the security of one-sixth of humanity, now and into the future."[x]
Foreign Minister of Vajpayee government Jaswant Singh in an interview clarified the concept of a minimum credible deterrent. He said that the word minimum in defining credible deterrence is not constant in terms of physical calculation. This type of policy approach will always be dictated by determining security environment, in the context of emerging threats. Therefore, minimum demand will be reassessed and altered according to needs of the security establishment. The only principle to determine the policy regarding nuclear weapons is "national interests."[xi]
In 1999, the National Security Advisory Board (NSAB) was the group responsible for creating the Indian nuclear policy generated a doctrine. This group was comprised of non-governmental experts. The government of India then declared the recommendations given by experts as an unofficial doctrine. The advisory board recommended credible minimum nuclear deterrence and adhered a policy of NFU. The drafted report had legitimated a reserved right of using nuclear weapons against those non-nuclear weapons state allied to adversaries containing nukes. Meanwhile, the report depicts that, "India will not resort to the use or threat of use of nuclear weapons against States which do not possess nuclear weapons, or are not aligned with nuclear weapon powers."[xii] The angle of using nukes against non-nuclear states was a close copy of concept related to negative security assurances of U.S. presented in the 1980s.[xiii]
In December 2002, the NSAB was praising a comprehensive desertion of NFU by New Delhi.[xiv] However, in January 2003 the Cabinet Committee on Security (CCS) had reviewed India's nuclear doctrine with respect to operational arrangements. The CCS recommended credible minimum deterrent and allowed NFU posture. Whereas, the committee explicitly stated that India would not use nuclear weapons against non-nuclear weapon states unless a major biological or chemical weapons attack took place against Indian forces anywhere will invoke a retaliating with nuclear weapons.[xv]
A critical analysis of 2003 CCS recommendations reveals numbers of important shifts in India's nuclear policy. First, there was a major swing from strict minimum posture to a more flexible approach of credible nuclear deterrence. Including the word "credible" in deterrence posture means that India in future will review its nuclear arsenal size accordingly to the strategic environment and postures of India's nuclear neighbours. Second, India claims of following a strict unconditional NFU policy fell apart when NSAB allowed First Use of nuclear weapons against any non-nuclear weapon country who are not aligned with a country possessing nuclear weapons. Third, alteration in India's nuclear policy was the clear stance to use nuclear weapons first in response to biological or chemical weapons attack.[xvi]
First Use versus No First Use
A nuclear doctrine defines a specific framework for a country that entails a set of contingency plans for the use of nuclear weapons in harmony with the changed strategic environment, both internationally and regionally.[xvii] In the broader context, a nuclear doctrine could be separated into two main categories "the first use" and "NFU" of the nuclear arsenal, in order to guarantee the existence and augmentation of credible deterrence. Although NFU comprises a persuaded instinctive moral appeal, Pakistan is unconvinced to this type of nuclear policy thinking. All other nuclear nations, with the exception of India and China, has a policy of first use of nuclear weapons as a reaction to any crisis or any misadventure against their sovereignty.
The major difference of nuclear doctrines between India and Pakistan can be quantified by answering one question; how these rivals will use nuclear weapons whenever a crisis emerge? Pakistan corresponded with the policy of using nuclear weapons first. Whereas India responded this question with NFU pledge.
Utilizing nuclear arsenals to compensate with conventional asymmetry is not something new and it has been obvious with policies of many nuclear weapons states. Using nuclear weapons first to balance conventional asymmetry was a long-standing nuclear policy of NATO amid the Cold War.[xviii] When USSR disintegrated and with inferior conventional forces, Russia emerged on the world map; Moscow expressly renounced the NFU promise guaranteed by the USSR.[xix] Whereas, France holds a strategy of calculated ambiguity with respect to the first use of nuclear weapons.[xx] The more accurate instance of using nuclear weapons to offset the misbalance in conventional strength is Pakistan and it took the path similar to NATO, Russia and France.
Islamabad seems to view its strategic weapons as a balance to India's huge conventional gains. Whereas, even Israel may fall into the classification of using nuclear weapons to counter conventional superiority of rival states. Despite the fact that Israel still not in a position to categories as an inferior state compared to its neighbours in the military sense, but it is encompassed by threatening states who are much bigger and possibly more intense, particularly in the event of alliance formation against Tel Aviv.[xxi]
Hypothetically, the first use of nuclear weapons will probably prompt an uncontrolled escalation of events to the extent that rivals could decimate each other. Notwithstanding the will to employ nuclear weapons 'first' can be used as a deterrent against conventional and nuclear aggressions from a hostile state. It is very difficult to develop a proportional conventional symmetry to compete with a rival, who has larger resources to feed its conventional forces; in this sense, the will of early utilization of nuclear weapons is a compensation to inferior conventional forces.[xxii]
The threat of using nuclear weapons cannot be simply eradicated by a declared policy of NFU. However, the uncertainty and trust deficit related to NFU would perhaps have some deleterious impact on deterrence. While NFU has an assured innate fascination for strategists, it is a flawed idea. First, nuclear deterrence can only be established when there is a considerable threat of nuclear escalation during any crisis. Second, NFU is a dangerous deception and there is no assurance that even a country that has given such a pledge will not use nuclear weapons in a crisis. For instance, the Soviet Union in June 1982, had taken a unilateral pledge for not relying on the first use of nuclear weapons. Nevertheless, the Warsaw pacts records related to military accords fell into German hands clearly demonstrate that Russians were at the onset of their operation plans in using nuclear and chemical weapons against Germany.[xxiii] Similarly, Barkha Dutt in her book revealed that despite NFU, India had been threatening Pakistan with the use of nuclear weapons during Kargil conflict.[xxiv]
Even many who considered the first use of nuclear weapons as unwise and unnecessary by any state still oppose the NFU's commitment to the grounds that it would reduce enemy's uncertainties. For example, Seth Corpse, argues against the dependence of nuclear weapons or the use of it, however, asserts that U.S. should not rule out the use of nuclear weapons altogether. Uncertainty about U.S. nuclear retaliation still forces an adversary to ruminate seriously and this argument has some merit.[xxv]
Deterrence is psychological approach and envisioning threat of First Use as a nuclear warfighting doctrine is an effort to oversimplify the situation. Whereas, the signalling to use nuclear weapons first will certainly demotivate a rival to initiate a conventional attack. Critical analysis of historical conflicts manifested that nuclear weapons have no practical utility and these weapons thwarted many conventional wars and nuclear attacks.[xxvi] In this context former Air Force Chief of Staff, General Larry Welch adeptly summed up that "I would argue that we have used the nuclear forces every second of every day for 50 years."[xxvii]
Conclusion
There is a constant debate persists within India to depart from the strict nuclear NFU policy and to adopt a doctrine that comprises the obvious threat of first use, especially to address the asymmetry with China and for countering Pakistani TNWs. There was a pressure building up on Indian government since 2002 to reject the assurance of NFU. The board, headed by C V Ranganathan, recommended in 2002 "India must consider withdrawing from this commitment as the other nuclear weapons' states have not accepted this policy."[xxviii] If India reconsiders its nuclear posture then this will not be the first time that a state altered its nuclear doctrine. For instance, two nuclear states Russia (in the 1990s) and India (in 2003), have already changed their NFU doctrinal proposal as compared to their initial policy position regarding nuclear weapons.[xxix]
The idea to exploit nuclear weapons as a deterrent against conventional attack is the more honest one than the hypocrisy of NFU pledge. The NFU is merely a pretext to portray an image of responsible nuclear state since no state actually wants to start a nuclear war. No matter how one will elaborate this concept, under a "no-first-use" commitment, the deterrence will be effective when a state will admit that the use of nuclear weapons is indispensable be it a second strike.
In near future, this is highly possible that India vacates its pledge of NFU against Pakistan and China. In spite of India's pledge of NFU, Indian domestic politics and changing strategic dynamics are contemplating an alarming change in the strategic thinking of India to shift its approach towards NFU. Whereas, Pakistan's nuclear weapons policy, in spite of any claim tossed by its authorities, will remain intricately associated with India's strategic thinking. Therefore, any alteration in India military or nuclear posture will directly effect on Pakistan security doctrine.
---
[i] "Will Revise India's 'No First Use' Nuclear Policy, Says BJP". 2017. Indiatvnews, 8 April 2014. http://www.indiatvnews.com/news/india/will-revise-india-s-no-first-use-nuclear-policy-says-bjp-35247.html
[ii] "Manohar Parrikar Questions India'S No-First-Use Nuclear Policy, Adds 'My Thinking." The Indian Express. 11 November 2016 http://indianexpress.com/article/india/india-news-india/manohar-parrikar-questions-no-first-use-nuclear-policy-adds-my-thinking-4369062/
[iii] Raj, Yashwant. "India Could Strike Pakistan With Nuclear Weapons If Threatened, Says Expert." Hindustan Times, 21 March 2017. http://www.hindustantimes.com/india-news/india-could-strike-pakistan-with-nuclear-weapons-if-threatened-says-expert/story-P5N8QuKOldxAJ9UPjboijM.html
[iv] Shukla, Ajai. "Will India Nuke Pakistani Cities, Or Go For Its Nuclear Arsenal?" Business Standard 20 March 2017. http://www.business-standard.com/article/economy-policy/will-india-nuke-pakistani-cities-or-go-for-its-nuclear-arsenal-117031700921_1.html
[v] Ahmed, Mansoor. "Pakistan's Tactical Nuclear Weapons and Their Impact on Stability." Carnegie Endowment for International Peace, 30 June 2016. http://carnegieendowment.org/2016/06/30/pakistan-s-tactical-nuclear-weapons-and-their-impact-on-stability-pub-63911
[vi] "India's Nuclear Weapons Program – The Beginning: 1944-1960."Nuclearweaponarchive.Org, 30 March 2001. http://nuclearweaponarchive.org/India/IndiaOrigin.html
[vii] "18 May 1974 – Smiling Buddah: CTBTO Preparatory Commission." Ctbto.Org, 2016. https://www.ctbto.org/specials/testing-times/18-may-1974-smiling-buddah/
[viii] John F. Burns, "India Sets 3 Nuclear Blasts, Defying a Worldwide Ban; Tests Bring a Sharp Outcry," The New York Times, May 12, 1998, World edition, sec. News http://www.nytimes.com/1998/05/12/world/india-sets-3-nuclear-blasts-defying-a-worldwide-ban-tests-bring-a-sharp-outcry.html
[ix] Shri Atal Bihari Vajpayee, "Suo Motu Statement in Parliament." 27 May 1998. http://www.acronym.org.uk/old/archive/spind.htm
[x] As quoted in Sagan, Scott Douglas. Inside Nuclear South Asia. Stanford University Press, 2009.
[xi] Interview with Foreign Minister Jaswant Singh, "India not to Engage in Nuclear Arms Race." The Hindu. 29 November 1999; also see Krepon, Michael. "Pakistan's Nuclear Strategy and Deterrence Stability." Deterrence stability and escalation control in South Asia (2012): 41-64.
[xii] "Draft Report of National Security Advisory Board on Indian Nuclear Doctrine." Ministry of External Affairs, 17 August 1999. http://mea.gov.in/in-focus-article.htm?18916/Draft+Report+of+National+Security+Advisory+Board+on+Indian+Nuclear+Doctrine
[xiii] Bunn, George, and Roland M. Timerbaev. "Security assurances to non‐nuclear‐weapon states." The Nonproliferation Review 1, no. 1 (1993): 11-20.
[xiv] Dutta, Sujan. "Rethink on no-first-use doctrine." Telegraph India, 14 June 2003. https://www.telegraphindia.com/1030114/asp/nation/story_1571767.asp
[xv] Press Information Bureau Releases, "Cabinet Committee on Security Reviews Progress in Operationalizing India's Nuclear Doctrine." 4 January 2003. http://pib.nic.in/archieve/lreleng/lyr2003/rjan2003/04012003/r040120033.html
[xvi] Sagan. Inside Nuclear South Asia. p. 246-248.
[xvii] Khan, Zafar. "Emerging Shifts in India's Nuclear Policy: Implications for Minimum Deterrence in South Asia," Institute Of Strategic Studies Islamabad 34, no. 1 (2014). http://issi.org.pk/?p=2362
[xviii] Miller, Arthur S., and H. Bart Cox. "Congress, the Constitution, and First Use of Nuclear Weapons." The Review of Politics 48, no. 03 (1986): 424-455.
[xix] "Military Doctrine of the Russian Federation," Approved President of the Russian Federation V. Putin, 26 December 2014. https://www.offiziere.ch/wp-content/uploads-001/2015/08/Russia-s-2014-Military-Doctrine.pdf
[xx] "White Paper on Defence and National Security." RP France, 29 April 2013. http://www.rpfrance-otan.org/White-Paper-on-defence-and
[xxi] Miller, Steven E. "The Utility of Nuclear Weapons and the Strategy of No-First-Use." Presentation. November 15-17.
[xxiii] Delpech, Therese. "New States of Nuclear Disarmament: A European View." The Nuclear Turning Point (1999): 333-340.
[xxiv] "India Was Ready To Cross Loc, Use Nuclear Weapons In Kargil War." Business Standard. 3 December 2015. http://www.business-standard.com/article/current-affairs/india-was-ready-to-cross-loc-use-nuclear-weapons-in-kargil-war-115120300518_1.html
[xxv] Feiveson, Harold A., and Ernst Jan Hogendoorn. "No first use of nuclear weapons." The Nonproliferation Review 10, no. 2 (2003): 90-98.
[xxvi] Creveld, Martin. "These Nuclear Weapons Are Preventing A War." Telegraph. 26 May 2002. http://www.telegraph.co.uk/comment/personal-view/3577065/These-nuclear-weapons-are-preventing-a-war.html.
[xxvii] Pampe, Carla. "Conference Room Dedicated To Former AF Chief Of Staff." Air Force Global Strike Command, 29 August 2012. http://www.afgsc.af.mil/News/ArticleDisplay/tabid/2612/Article/454795/conference-room-dedicated-to-former-af-chief-of-staff.aspx
[xxviii] Praful Bidwai "Nuclear South Asia: Still On the Edge." Frontline.In, January 2003. http://www.frontline.in/static/html/fl2002/stories/20030131007211600.htm
[xxix] Sagan, Scott D. "The Case for No First Use." Survival 51, no. 3 (2009): 163-82. http://www.tandfonline.com/doi/abs/10.1080/00396330903011545
Pakistan's War with COVID-19: A Victory for Now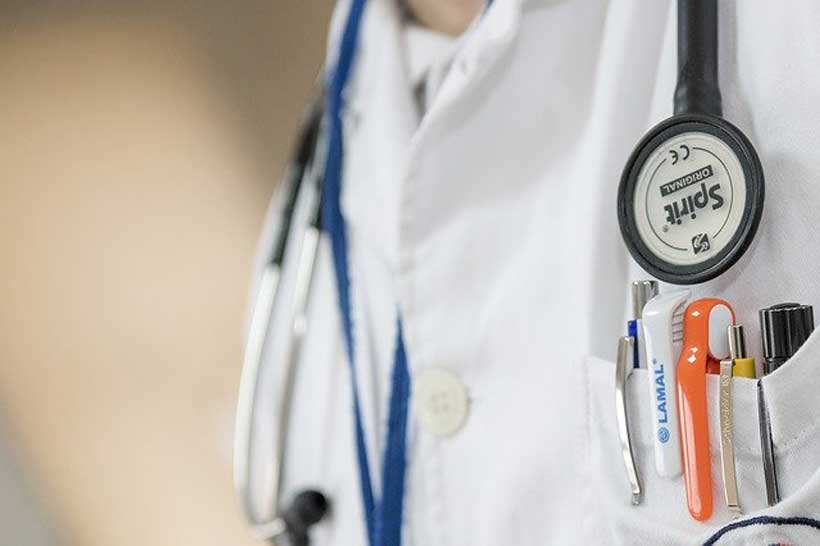 From rethinking health care systems to the redefining of global movement and migration, the coronavirus has undoubtedly changed the world – Pakistan being no exception. However, Pakistan, one of the highest populated countries in the world and a developing nation, somehow weathered the storm far better than most countries in the world – leaving many international experts and doctors questioning how.
A state of panic and chaos gripped Pakistan when the first two cases of the novel coronavirus were registered near the Iranian border, back in February of 2020. With flimsy healthcare infrastructure, insufficient public awareness and overcrowded urban spaces succumbing to grisly sanitation system, Pakistan was globally perceived to be a misfit for this kind of war, and also thought to be amongst the brutally hit ones. The notable trust deficit between the government and public, and the ignorance of both could make matters even worse.
The concept of social distancing, not new to the modern world, was alien to a mighty chunk of the masses. Pakistan, one of the only two countries still battling polio, was forecasted by prominent experts to fall deep into a quagmire, if timely actions were not taken. During May the cases began rising and in June, they peaked – hospitals were put on high alert and fear enveloped the populace. Pakistan's already frail economy also struggled due to the coronavirus – specifically due to the nationwide lockdown that began in March 2020.However, soon after the country hit its peak, the plans finally started to kick off well; active cases began dropping by the end of June. Miraculously, Pakistan has accelerated its recovery rate to 96% in a matter of 6 months, which is surprising, given the current economic and demographic situation of the country.
Out of the 307,000+ active cases registered, more than 6,400 infected have fell victim to this disease so far, according to the Government of Pakistan. Pakistan's surprising comeback from the pandemic has prompted World Health Organization (WHO) to declare Pakistan as an influential player in the fight against Covid-19.But how was Pakistan able to avert this public health crisis with a handful of resources and poor health infrastructure?
Source: Wikipedia
Graphical Analysis: The trend shows that the country witnessed the peak of the epidemic by mid-June as a result of direct or indirect violations of SOPs by the general public, especially during the Islamic month of Ramadan and Eid ul Fitr. However, the country observed a decline in daily cases by the end of June.
| | |
| --- | --- |
| CLOSED CASES*(Recovered/Discharged +Deaths) | 298,719 |
| Recovered/Discharged | 292,303 (98%) |
| Deaths | 6,416 (2%) |
*As of 21st September Source: Worldometer
Lockdown Policy
Amidst the national outcry for straining financial capacity, Pakistan's healthcare infrastructure stood tall like a "Jenga" tower, with the government's sensitive decision-making on one hand against the public's negligence. The opposition politically capitalized on the public's doubt about the government's capability in dealing with a catastrophe of this scale initially, given the past experiences in dealing with natural disasters, like floods and earthquakes. Under such pressure and insecurity, PM Khan came up with a different solution.
After imposing a complete lockdown in March, a popular containment strategy, Pakistan pursued partial lockdown by closing down vicinities. The ruling party in consensus with other major elements also decided to keep crucial sectors of the economy, the livelihood of millions of wagers, open for economic activity. The government's take on the countrywide lockdown seemed like a catalyst for an economic, social and political collapse, especially for a developing country like Pakistan.
Despite so many fingers raised at the government's approach, PM Khan staunchly defended his position by explaining how it could give birth to greater problems like unemployment and eventually push the country into mass starvation. Reports about recession and market crashes from the neighboring India further emboldened the government on its anticipated approach – the smart lockdown.
While many believe that the policy was successful in slowing the spread of the disease in the country, notable health experts believe that the lockdown policy has only saved the country from an economic crisis, and not the disease itself yet. They believe other factors, like demography, have a bigger role to play in the country's defense so far.
Youthful Demography
The major factor to consider is the demographic structure of Pakistan. Pakistan stands in the list of the countries with the highest number of independent population (youth, adults) against its dependent population (children, old-aged). In other words, Pakistan is home to a large number of youth or working age population; the number of old-aged individuals is significantly less.
Although COVID-19 can fatally affect people of all ages, analysis of the global death figures from the virus in the developed countries in light of the data of median age from the developed countries taken from Global health observatory data (WHO), specifically Italy, UK, France, suggests that the virus has caused more deaths in countries with the average age above 40. According to the above mentioned source, average age in Pakistan is 22; which means that the number of people with stronger physiological immunity is high, and the virus eventually dies down when the transmission occurs between large communities of young people. Thus, it can be said that the youth aspect of Pakistan's demography might have a key role to play in the apparent success so far.
The Reporting Conspiracy
Pakistan's testing capacity has also been subject to criticism, with claims that the health system is not sufficiently testing its population on a daily basis. Despite the Prime Minister's sole credit to the government's micro-lockdown policy, the data reveals an evident relationship between the decline in testing and reduction in new cases. The statistics released by Our World in Data indicate that Pakistan's daily tests per thousand people, by July 16, was 0.1. The above source also shows that figure was estimated to be 0.13 back in June, the peak-month; the figures reveal a notable decline in overall testing from June to July.
Misreporting at the district level might have understated the official figures, but the notable thing is that even if we consider the fact that the country's general testing has declined, it has still managed to show a positive rate less than 5%, according to Al Jazeera. According to the World Health Organization, any country with a positive rate less than 5% is in control of the disease outbreak.
Vulnerability to the Virus
By June, the disease spiraled out of control and started spreading at a very rapid pace. Due to religious gatherings in the month of Ramadan despite the lockdown restrictions, and the lifting of lockdown few weeks after Eid Ul Fitr, the country witnessed a boom in new cases. If we analyze the trend in the aforementioned graph, we can see that the number of cases almost tripled in a month. However, you can also see that after hitting a peak (6,825) in new cases, the rate of new infection steadily begin to decline over the next few days.
In an interview to Al-Jazeera, a health professional in Pakistan suggests that despite the highly contagious nature, the vulnerability to getting infected by the virus varies from individual to individual; a concept known as "population heterogeneity" in epidemiology.
Polio Response Force to the Rescue
With a big question mark on the healthcare's capacity to accommodate sufficient ventilators for patients nearing respiratory breakdown, Pakistan defied all odds by deploying its polio eradication infrastructure to grapple the virus from spreading. The infrastructure, solely built to combat polio in rural and remote areas, has borne a great deal of innovation and research over the years due to immense pressure from the global health authorities to extirpate it.
Without the presence of a digital integrated health information system on a national level, Pakistan marched forward by integrating its polio eradication system with the COVID-19 monitoring system, an effort highlighted by the World Health Organization in a press conference. Highly trained health workers who were tasked to visit every door around the country for polio vaccination, were now directed to strategize exceptional practices that could effectively monitor, trace and contain the virus.
Even though the healthcare system does not have many epidemiologists in its infantry, Pakistan's unique strategy has been able to considerably counter the virus than the countries widely accredited for their breakthroughs in the domain of disease control. Pakistan has received much deserved worldwide recognition in its unanticipated yet effective battle against the contagion.
The War Continues…
Pakistan might have pulled a narrow victory in what is considered as the first round of the pandemic, but the threat of the second wave still lurks around the corner. Health officials are continuously ringing bells for a potential disaster and advising the government to brace for it early on. They have also requested the government to pursue a total lockdown, if the country goes through a second wave, in the coming months as historical data suggests that second waves have usually taken a higher toll on the population as compared to the predecessor waves, like that of the Spanish influenza.
Curfewed Night- Book Review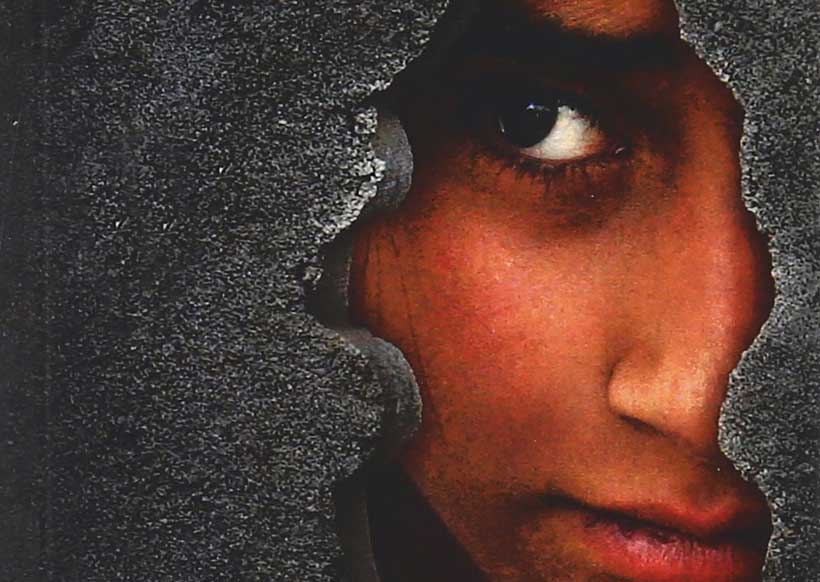 Curfewed Night by Basharat Peer, Vintage by Random House India, 2009
Kashmir – A Paradise Lost?
In 'Curfewed Night', Basharat Peer, launches his core narrative, with the remark, that it was from a very early age that he had a "sense of the alienation and resentment that most Kashmiri Muslims felt and had against Indian rule" (p.11). It is from this vantage point that the reader is catapulted in to an evocative account of a Kashmir he knows (so intimately), in a style which seamlessly switches between nostalgic reminiscing and straightforward reportage. As he tells us, it was the absence of "books about the Kashmiri experience" (p.95) which invoked in him the desire to "write about the people and places that had haunted him for years" (p.96). Basharat spent his formative years under the watchful eyes of his grandfather enjoying the company of books introduced to him by his father. It was January 1990, when he was 13 years of age that his war of adolescence began and events were set in motion which were to change Kashmir forever.
In this intensely personal account of Kashmir, Basharat, goes on to describe the transformation of Kashmir from a land of immense natural beauty, into one where "armoured cars and soldiers" (p.229) were now casting an ominous shadow on the once idyllic landscape. According to him, the night of January 20,1990 marked a watershed in the Kashmiri demand for freedom, from an oppressive central government. On that night the paramilitary had come down heavily to crush what was seen to be an "incipient rebellion" (p.14) and the infamous Gawkadal Bridge massacre was to follow just a day later(Haq, 2019). Starting with the consequent spurt in growth of home grown militancy under the aegis of the pro-independence JKLF, he in the course of the book then traces the changing complexion and complexity of militancy as it moved to one which endorsed a pro-Pakistan stand as advocated by Hizbul Mujahideen and later the Lashkar-e-Toiba and Jaish-e-Mohammed. As a concomitant we are exposed to his references to the growing presence of the Indian Armed Forces and the consequent, at times unspeakable atrocities.
While still in school, Basharat Peer, could have said to have been lucky when he heeds the words of his grandfather, who tells him that "you don't live long, in a war son"(p.28). This takes place when he aspires to join the militants in a moment of boyish hero worship, only to be thwarted in his attempt through active intervention by his family. The irony lies in the fact that in the same time frame, Tariq, his cousin meets a violent end after having embraced militancy. This inevitability of a violent end, in case of militancy, is later underlined by Basharat when he mentions that, "even Yusuf had not gotten out alive" (p.221). Yusuf was his childhood acquaintance who had various dalliances with the law, militancy and politics before being gunned down. It is indeed thought provoking and sad to find that the graves of those killed in the conflict were mostly those of the young, really young.
With this early brush with militancy, it is not long before, Basharat is sent away to study at the Aligarh Muslim University followed by enrolment at a university in Delhi. This leads him to a job as a reporter and a mellowing phase in his personal development when he discovers, the "various Indias that existed" (p. 69). All along visiting and keeping in touch with the valley it is a militant attack on his parents which unnerves him and prompts his return to the valley after having resigned from his job as a reporter. Wanting to write an intimate account of Kashmir, he now spends his time tracking down events and people with "militants and soldiers" becoming "ghost like presences"(p.206). This marks an extremely traumatic, tumultuous phase of intensely felt emotions, just as we are witness to the paralytic pain that engulfs him in his failed attempt to visit Kunanposhpora where twenty women were raped by armed forces.
There is also a sense of the tragic especially in the latter half of the narrative, when Basharat poignantly reminds us (repeatedly)of the tremendous human cost brought upon his beloved valley which gradually became a conflict zone before his very own eyes. Whether it is the reference to the 'Association of the Parents of the Disappeared' (p.132) or his schoolmate Mubashir's falling victim to a grenade attack as an innocent bystander, the pain is searing. Even his own grandfather's brother Nabi suffers from "fear and paranoia" (p.77) after his brush with militants and is resigned to taking anti-depressants in order to cope with the trauma. This psychological distress does not take sides and even an army officer is quoted to say, "I was a different man before I joined the force and came to Kashmir" (p.232). It is no wonder that Basharat writes sub consciously or otherwise about the "violence of a shoe brush" and his aeroplane is seen to execute a "violent sprint on the runway" (p. 235).
All said and done, whatever one's political orientation, 'Curfewed Night', is undeniably a rich tapestry of reportage, personal experiences, reminiscences while at the same time it works as a social commentary on the Kashmir of our times. Basharat Peer does not always shy away from the unpleasant, though his narrative does shy away from digging deeper in to some uncomfortable truths like the forced migration of 100,000 or more Kashmiri Pandits following the events of the night of January 19,1990 (India Today , 2016). Also brushed aside is the role played by Pakistan when it meddles in matters of the sovereign state of India through its active and complicit involvement in an ongoing state sponsored proxy war(Towle, 1981).
To end on a more positive note, looking to "return, leave, return, leave, and return again" (p.234), an emotional Basharat looks for erasure of the "lines of control" (p.239) and a return to a world where individuals are not just suspects or military targets. He does indeed sum it up so well with his heart rending expression of the hope that the war in his valley "would disappear like footsteps on winter snow"! (p.223)
Proxy War and the Line of Control in Kashmir
Who has not heard of the Vale of Cashmere, with its roses the brightest that earth ever gave.–Thomas Moore
The Backdrop
Kashmir has a way of arousing strong emotions, even among those like the Irish poet Thomas Moore, who never set foot on its soil. At the time of partition of British India, Kashmir was one of the largest princely states and like the rest of the princely states, it had the option of joining either of the two dominions of India and Pakistan or else declare independence. Maharaja Hari Singh of Kashmir had a similar choice to make but unable to take a stand he chose to sign a Standstill Agreement with Pakistan in order to buy time. India delayed signing such an agreement. It was following this agreement, that Pakistan with an eye on taking over Kashmir, started to act up and enforced a virtual economic blockade of this landlocked state, in a bid to force the Maharaja to accede to Pakistan (Singh, 1989).
The Maharaja desperate for supplies turned to India for help and matters soon took a turn for the worse, when Pashtun Tribals funded and equipped by Pakistan, invaded Kashmir, in October 1947(Haque, 2010). Facing imminent takeover of his state, Hari Singh again turned to India for help, but the Indian Government expressed its inability to intervene militarily in the absence of an Instrument of Accession. The Maharaja had dithered for too long to his detriment, he then signed the agreement and Indian troops were airlifted to the valley, immediately. The Indian Army successfully routed the tribal force,code named 'Operation Gulmarg',and it was the Pakistani Army which now took up the slack and stepped in continue the battle.
With winter creeping in, fighting was resumed only in the spring of 1948. It was to be almost a year before a UN sponsored cease fire took effect in January 1949, and the cease fire line became the de facto border pending resolution of the dispute. In retrospect, the Pashtun invasion was in effect the first proxy war waged by Pakistan and the resulting cease fire line was to become the Line of Control in a later 'avatar'. It is in the context of Kashmir that we shall examine the coming in to being of these twin concepts of 'Line of Control' and 'Proxy War' and see how they created and shaped the flow of events as they un folded, in the intervening decades. Also examined, will be the role of the two state actors in a bid to identify likely outcomes and possible course corrections.
Proxy War and Kashmir
Proxy wars cannot be understood, unless they are placed in the context of their existence and usage. For Pakistan, the benefit in this manner of engagement, lies not only in its deniability (for political reasons) but also because it minimises the chances that such a conflict could escalate into a full blown act of war (Byman, 2018).
As an added corollary, there is the added incentive of reduced financial and human costs. Contextually, of even more significance, is the fact that India has military superiority which Pakistan would find hard to counter, if it were to engage in direct combat in a bid to annex Kashmir. Moreover, from a strategic point of view, when Pakistan plays the religion card for motivation, the results exceed expectations as it radicalises Islam in a Kashmir which originally subscribed to Sufi Islam. The incentive of 'Azaadi' is just a metaphor for annexation.
In Kashmir, there is a chain of causality, that began when, Major General Akbar Khan, a serving Pakistani Army officer, used Pashtun Tribals to stage an armed insurrection in Kashmir in October 1947 (Haque, THE KASHMIR CONFLICT: WHY IT DEFIES SOLUTION, 2010). The tribals in this operation were the first in a long list of non -state actors used by Pakistan in the relentless proxy war being waged, across the line of control, till today. Praveen Swami chooses to call this an "informal war" and rightfully says it has had a greater impact than both the 1947 and 1965 wars, as it set the stage for a seemingly endless engagement (Talbot, 2007).
Line of Control and Kashmir
In international parlance there was no such term like the line of control, until it was coined in 1972, when the Simla Accord was signed between India and Pakistan, after the post war (1971) negotiations between the two countries. The physical origins of the line of control, date back to the first Indo-Pak war in 1947, an invasion, gone wrong. Pakistan had committed this act of aggression, covert and overt, in spite of having signed a standstill agreement with the Maharaja of Kashmir, and for no identifiable reason except to further Jinnah's interpretation of the Two Nation Theory. In spite of speculation about the exact timing of the signing of the Instrument of Accession by the Maharaja, the fact remains that Indian troops intervened with this accession instrument in place and the UN mediated a cease fire between the two countries and the cease fire line was formalised in a Karachi agreement signed in July 1949. Approximately one third of Kashmir was now with Pakistan and India had the balance two thirds. In the following years, there were three major wars with Pakistan and out of them it was the 1971 war which metamorphosed the cease fire line in to the Line of Control (LOC), as part of a larger political settlement. This line of control was in effect 'cordon sanitaire' based on military realities and political exigencies. Virtually unaffected by the wars of 1965 and 1999, the 742 km LOC still traverses majorly mountainous terrain with the Siachen Glacier as its end point. It has now been fenced over much of its length to discourage infiltration from Pakistan.
Proxy War and Line of Control
In Juxtaposition
Regardless of nomenclature, with the war of 1947, the matters of proxy war and the line of control, became inextricably linked to the very existence of the countries of India and Pakistan. Just like the first war of 1947, Pakistan, unsuccessfully tried the proxy route again in 1965, with 'Operation Gibraltar' but the infiltrators could not garner local support and 'conventional' war broke out. The UN then negotiated a cease fire, and the Tashkent Agreement restored the sanctity of the 1949 cease fire line. In subsequent years, the 1971 war mutated the cease fire line, in to the LOC, and this war was more to do with the liberation of East Pakistan, anyway. Finally, it was Zia, who ultimately formalised this bid to "bleed India with a thousand cuts"(Katoch, 2013). The juggernaut he set rolling in 1988, never quite stopped and the Kargil war of 1999, was to see the pattern repeated, in terms of the use of non-state actors.
In the intervening years, since, only the 'face' of proxy war has changed and evolved, the heavily militarized LOC is a constant. To start with, in the eighties, it was the pro-independence JKLF with indigenous recruits, which held sway, only to be replaced by a pro-Pakistan, Hizbul-Mujahideen and later the Lashkar-e-Taiba and Jaish-Mohammed. Even now, the youth of Kashmir, is being radicalised and trained in Pakistan Occupied Kashmir, for 'Jihad', but 'terrorism fatigue' is setting in. Militants are losing support of the local population, more and more, just as Pakistan uses its Afghan experience to use different nationalities as cannon fodder. Peace talks make no headway in this paradigm and there are no winners in this war, social and economic development is the casualty, damaged goods abound amongst the public and the security forces, alike.
In Search of a Settlement
Taking the time of partition as a point of reference, Pakistan was convinced in its mind that given geographical contiguity, and the fact that the state was predominantly Muslim, Kashmir should be its own. Clearly this was a political issue which Pakistan turned in to a military conflict. From thereon, Pakistan's strategies ensured that the situation was turned in to a regional conflict with international dimensions. So much so Clinton referred to the LOC as the "most dangerous place in the world"(Popham, 2000). Playing its cards well, Pakistan turned a political stalemate in to a militaristic, socio-religious and political quagmire. With no noteworthy democratic institutions to speak of, Pakistan wants to liberate Kashmir, choosing to forget that accession was the instrument of choice when the princely states decided their fate at the time of partition. How was Kashmir's choice being invalidated if this was so.
Today, the Kashmir Valley is a land transformed. From a paradise of untold natural beauty, it is a landscape of concertina wire fences and concrete bunkers. Its residents are in a state of siege, emotionally scarred, unable to cast off the twin yokes of militancy and counter-insurgency, with the military and militants lurking at every corner (literally). Brutality abounds. Opportunistic politicians, flawed elections, corrupt bureaucrats, a protecting force which behaves like an occupation force, are faces of this brutality that have been unleashed on the people of Kashmir. This was not always so.
Clearly, somewhere along the way India lost her bearings. It failed to take in to account the aspirations of the people. Kashmirayat, was secular, but it was not taken seriously and it did not take much to ignite the flames of 'Azaadi' which almost engulfed the valley. The secular bond was broken with the forced migration of the Kashmiri Pundits out of the valley. Regardless of the prevailing political dispensation, over time, with the growth of militancy, repression was the dominant reaction and the 'mailed fist' gained precedence. Radicalised Islam began to replace Sufi Islam((RETD), 2018). Fear and suspicion ruled the psyche of the people. The youth felt disenfranchised. India had fallen in to the trap of enforcing a siege instigated by Pakistan. Kashmiris felt betrayed. Article 370 which granted unprecedented autonomy, had been diluted until it was just symbolic, when it was abrogated in 2019, by a fiercely nationalistic government which had only just snapped ties with an electoral partner perceived as soft on separatists.
Coming back to the time of independence, Dionisio Anzilotti, former President of the Permanent Court of International Justice, says that Pakistan's invasion in 1947 was "against all canons of international law" and "a clear violation of the Charter, the Security Council's resolution of 17 January, 1948" (Pan, 1998).Just as interesting is the fact that, the accession document is deemed to be legal under international law even if it is signed under duress(Ayoob, 1967). As for the oft touted failure to institute a plebiscite, the UNSC resolution signed by both countries, clearly calls for first off withdrawal of Pakistani troops from Kashmir, with India keeping its forces at a minimum. Pakistan will never pull back and the stalemate therefore continues.
Clearly, there is an impasse and an impossibility for either side to blink. In Pakistan, the army cannot possibly abandon a conflict through which it exercises control over the body politic that sustains its economic, political and economic interests. It is almost as if, Kashmir is the very reason for the existence of the army and for the public of Pakistan, Kashmir's liberation and annihilation of its bête noire, India, is the only national priority. Muhammad Shaffi Qureshi, a Kashmiri politician put it well when he said, that the Pakistan Army has "been feeding the tiger for a long time" for it to just walk away(Kifner, 2001). The danger in proxy warfare being that after a time proxies begin to "act according to their own interest and impulses"(Byman, ORDER FROM CHAOS Why engage in proxy war? A state's perspective, 2018)(ibid).Pervez Musharraf and others have realized this truth much to their chagrin.
India, too is riding its own tiger, as it is caught in a 'low-level equilibrium trap 'in terms of being, in a state of no war accompanied by no peace(Carciumaru, 2015). The fear being that any let up in military presence will escalate militancy. The abrogation of Article 370 and the division of the state of Jammu & Kashmir in to centrally administered divisions, has destabilized already vulnerable democratic processes, turning Kashmir in to a simmering cauldron. The current political dispensation at the centre is still going ahead andrapidly making changes in domicile laws, in a bid to alter the demographics of the region. Previous state governments had done this for different reasons when they allowed the settling of Rohingya refugees in Jammu and thereabouts, for obvious reasons. Admittedly, matters can take a serious turn from hereon, with resentment boiling over among the populace at large.
Attempting to deal with the abrogation of Article 370, Pakistan is consequently changing its strategy. A leaked policy document from the 'Green Book 2020',indicates that the proxy war will now move towards, a'non kinetic domain'(Osborne, 2020).Cyber warfare and psychological warfare being used to aid and abet a native uprising, so as to be able to defend Pakistan's position on international forums. With a defensive and weakened Pakistan, India, too must move differently and realize that it cannot have a decisive win against militancy, using brute force. With militancy, currently at an ebb, the time is in fact opportune to move towards a 'negotiated settlement' as the militants are politically discredited in a scenario where India has the moral high ground as it does not believe in building terror launch pads on its soil. Its people of Kashmir are decidedly at an advantage economically, when compared to their 'compatriots' across the LOC and they have a 'voice', in a country where rule of law still prevails. Aberrations like the AFSPA, can surface in any dispensation, you don't throw the baby with the bath water.
In Conclusion
Bashir Manzar wrote on twitter, "From Geelani to Farooq Abdullah, we have a luxury to say anything and everything against India, ridiculing it for rejecting our right of self-determination,independent Kashmir, autonomy, self-rule etc. But when Pakistan rejects all these things, we turn into non-speaking species. Are we more scared of Pakistan than India?"
Seven decades later, peace is still intractable in the Kashmir Valley.Violations across the line of control continue, by both sides and the proxy war initiated and sustained by Pakistan, has been a constant for long.Kashmir is ina 'mutually hurting-stalemate'(Carciumaru, Beyond the 'Low-Level Equilibrium Trap': Getting to a 'Principled Negotiation' of the Kashmir Conflict, 2015) (ibid).Perhaps, the most elegant solution to this imbroglio would be acceptance of the line of control as an international border with greater autonomy for Kashmir (as suggested by Farooq Abdullah)so that the people of Kashmir couldthen move on with their lives, which in a paradoxical manner seem to be in a state of suspended animation, as long as the conflict continues to play itself out. This is not utopian, all it needs is political will and some give and take(Sharma, 2017).