Economics of Terrorism: Companies Bring New Innovative Solutions to Preventing Terrorism across Europe
Amid terrorist attacks in Europe, Strategic Intelligence Research & Resourcing's sentiment is extremist violence will persist and become a normal state of affairs. Many call it the "New Normal". Investment partnerships can help prevent terrorism through new innovations where countries benefit with new emerging security technologies.
Reasons for Concern: Returning Fighters & Lone Wolf Attacks
Unfortunately, terrorism will be part of Europe's framework for some time. One significant reason and example is the migration of ISIL fighters to home countries. As The Atlantic Council of the United Kingdom reported, "while removing ISIL from Mosul, Iraq and Raqqa, Syria deprives it of territory, it certainly doesn't rid Western Europe of new extremist attacks. As a point of reference, Europol has estimated nearly 5,000 jihadist have returned to the EU which is a basic premise of this brief.
The continued battle and killing of top ISIL leaders and fighters opens up escape paths for militants to return to their respective countries.
These militants open up other concerns for government due to an elevated risk from single-assailant attacks. The single-militant type of violence witnessed in London, Stockholm, and now Paris, has become more prevalent and problematic, and a new challenge for security organizations.
European authorities have indicated improving efforts to thwart complex, large-scale attacks such as those in Paris in November 2015 or in Brussels in March 2016, the continued focus on individual extremism will be the plank why new technologies will emerge. Yet with last week's events in Barcelona, we may need to rethink further efforts to prevent attacks.
To that end, new businesses may help lessen violence thanks in part to close working ties between public and private commercial investors who view new ways to overcome terror movements.
No doubt partnerships between government and private companies can contribute to economic growth creating jobs, increasing competitiveness, and upgrading new security vis-a-vis innovative technology.
Because fighting terrorism is an ongoing venture, work within a public/ private framework helps expand business creativity, ingenuity, and development. Investors as in venture capitalists and PE should take notice that fighting terror is in-grained and part of the EU fabric and why new technologies or methods need developing to stay ahead of the game.
Technologies that include predictive analytics, biometrics, system integration, and nanotechnology are some measures that help thwart the threats but also translate to promoting growth in diverse sectors, one of which is security. While constant vigilance coupled with existing preventative methods contribute to stopping attackers in their tracks, emerging technologies and markets can be viewed as a key ingredient to future prevention that not only counter terror but benefit economic growth. Europe, we believe, is on the right track in delivering these ideas to market with the help of public funding, private equity, and venture capital investing.
Economic Affects of Anti-Terrorism Measures
Suffice to say, state security is a policy that government cannot ignore giving impetus to new market development. This philosophy is not new. NATO researchers, for instance, expressed, how in 1958, Foreign Ministers Halvard Lange of Norway, Gaetano Martino of Italy and Lester Pearson of Canada affirmed that "scientific and technological developments can be decisive factors in determining the security of countries and their positions in world affairs." Europe's approach today then should be to stay one step ahead by protecting critical assets and people from threats.
With the cooperation of government and the private sector, new strategies to both anticipate and mitigate the dangers of terrorism while predicting terror plans are key to estimating the next unknown attack. That said, the "Europe Counter Terror & Public Safety Industry & Markets – 2017-2022″ report, expressed that European counter terror and public safety infrastructure will go through a major overhaul, sustaining a 13.4% surge during 2016-2020 which is nearly four times the pace of the previous five-year period. New innovative approaches in tackling and anticipating terrorism becomes part of the aforementioned plan.
Through its own research, we've had found that the global security market's 2011 figures were estimated to be worth some €100 billion($129BN) with around 2 million persons employed worldwide. The EU security market, at that time, had an estimated market value in the range of €26 billion to €36.5 billion ($33-$47BN) with around 180,000 employees. Security products in Great Britain alone is estimated to be worth about $16 billion.
Europeans are trying to develop better means for pre-emptively spotting "lone-wolf" militants, as reported by the Israeli newspaper, Haaretz.
With the above-mentioned in mind, one technology making an impact on predicting violence is VCA or Video Content Analysis software and its use in border crossing. This program predicts human behavior when trying to identify individuals attempting to cause harm within certain perimeters like industrial complexes It recognizes repeat offenders and those on 'wanted lists'.
This technology has developed new algorithms for image analysis, especially facial recognition systems. Video Content Analysis (VCA), also known Smart CCTV, is the technology within video surveillance that analyses and detects temporal and spatial events. Accordingly, the European video security surveillance market has grown at a Compound Annual Growth Rate of 8-10% over the past few years driven by rising concerns for security.
Other points SIR2 has found are efforts to fund new technologies through the European Investment Fund.
The European Investment Fund fosters EU objectives, notably in the field of entrepreneurship, growth, innovation, research and development, employment and regional development. Through the European Investment Bank, the venture debt fund Inveready has agreed to target early-stage tech start-ups
In addition to the EIF, The EU plans to run a 1.6bn venture capital fund to nurture innovative technology start-ups.
A Continuum of Funding
The danger posed by homegrown terrorists and foreign fighters from around the world with plans to return home has not diminished. Yet a continuum exists for further investments and commercial ventures.
Market and strategic research show an obvious relationship between terrorist strikes and new businesses created. Potential terrorist attacks in European capitals should be viewed from two opposite paradigms: increased threats due to extremist fighters returning to their respective countries and an increase in new innovations and business investments help create new jobs, increase the tax base and present new growth within various sectors of a country's economic base that eventually contributes the EU to stay ahead of future attacks.
Because investments help in the innovation space, talent acquisition, R&D, supply chain efficiencies, and educational opportunities grow too. As voted in the brief there is room for growth friendly measures to where innovation and expansion become vital components to economies.
ISIL's 'legacy of terror' in Iraq: UN verifies over 200 mass graves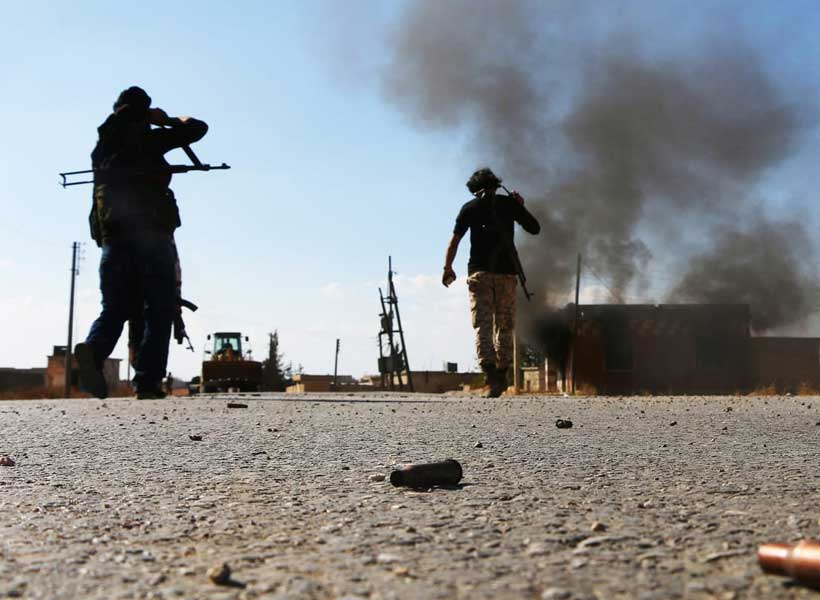 Investigators have uncovered more than 200 mass graves containing thousands of bodies in areas of Iraq formerly controlled by the Islamic State of Iraq and the Levant (ISIL/Da'esh), according to a United Nations human rights report out on Tuesday.
The Office of the UN High Commissioner for Human Rights (OHCHR) and the UN Assistance Mission in Iraq (UNAMI) said the 202 mass grave sites were found in governorates of Nineveh, Kirkuk, Salahuddin and Anbar in the north and western parts of the country – but there may be many more.
In the joint report, Unearthing Atrocities, the UN entities said the evidence gathered from the sites "will be central to ensuring credible investigations, prosecutions and convictions" in accordance with international due process standards.
Ján Kubiš, the top UN official in Iraq and the head of UNAMI, said that the mass grave sites "are a testament to harrowing human loss, profound suffering and shocking cruelty."
"Determining the circumstances surrounding the significant loss of life will be an important step in the mourning process for families and their journey to secure their rights to truth and justice," he added.
Between June 2014 and December 2017, ISIL seized large areas of Iraq, leading a campaign of widespread and systematic violations of international human rights and humanitarian law, "acts that may amount to war crimes, crimes against humanity, and possible genocide," the report states.
Traumatized families have the 'right to know'
The UNAMI-OHCHR report also documents the "significant challenges" families of the missing face in trying to find the fate of their loved ones.
At present, they must report to more than five separate authorities, a process that is both time-consuming and frustrating for traumatized families.
Michelle Bachelet, the UN High Commissioner for Human Rights, underscored that the families "have the right to know."
"ISIL's horrific crimes in Iraq have left the headlines but the trauma of the victims' families endures, with thousands of women, men and children still unaccounted for," she said.
"Their families have the right to know what happened to their loved ones. Truth, justice and reparations are critical to ensuring a full reckoning for the atrocities committed by ISIL."
Victim-centred approach needed
Among its recommendations, the report calls for a victim-centred approach and a transitional justice process that is established in consultation with, and accepted by, Iraqis, particularly those from affected communities.
It also urges a multidisciplinary approach to the recovery operations, with the participation of experienced specialists, including weapons contamination and explosives experts and crime scene investigators.
Alongside, it also calls on the international community to provide resources and technical support to efforts related to the exhumation, collection, transportation, storage and return of human remains to families, as well as their identification, particularly by helping strengthen the national Mass Graves Directorate.
The Islamic State's reviving scheme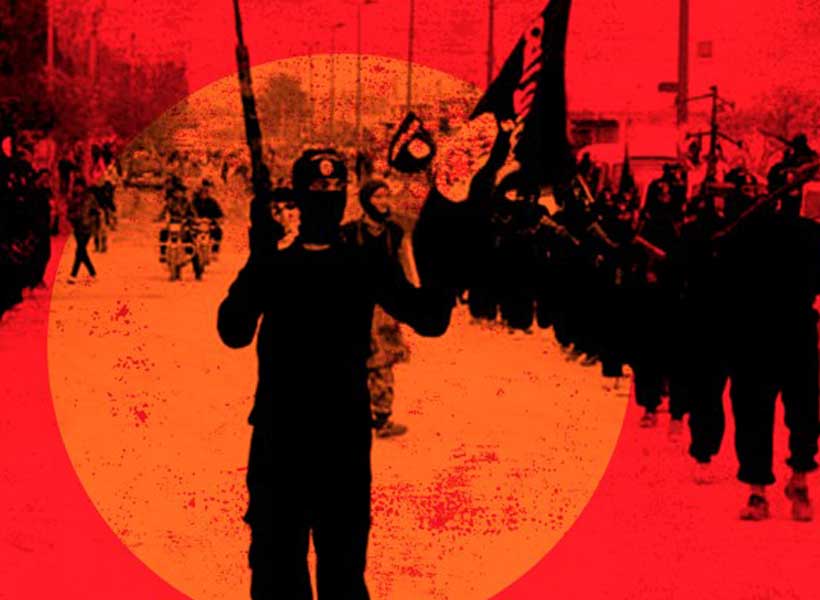 Despite the fact that ISIS lost 98 percent of its controlled territory, it is aiming for a reforming and coming back in the Sunni populated areas in Syria and Iraq. Due to the current war situation and its developed financial resource. ISIS used to relay on the territory under its control to collect billions of dollars through criminal activities such as taxation, extortion, robbery and the illegal sale of the curd oil. Now the group has shown its ability to collect money regardless of controlling large areas.
After the rise of ISIS in 2015 and the takeover of vast areas in Syria and Iraq, its budget estimation reached $6 billion, as a result, the Islamic State is considered as the wealthiest terrorist entity in the history. The question posed is how such a terrorist group budget could become equivalent to a state-nation budget? In 2015 the Islamic State main financial resources were; oil and gaze which gathered about 500$ million in 2015; taxation that generated approximately $360 million in the same year and finally; about $500 million robbed from bank vaults in Mosul.
Today the situation is different, the Islamic State has lost the majority of its territory. The global coalition had destroyed ISIS infrastructures in the Middle East as well as its communication routes and had killed the idea of the hegemonic Islamic caliphate in the region. Meanwhile, the Islamic State is struggling to control the last 2 percent of its territory. Therefore, its revenue stream from the main resources has been rapidly shrinking out.
As a result, ISIS no longer relies on the controlled territory for its financial survival. For example, ISIS leadership may have smuggled around $400 million out of Syria and Iraq. Laundering this money through fake entity is likely to occur especially in Turkey. Some other cash could be converted into valuable items and stockpiled to be used in the future.
The stockpile cash will provide the group with more than enough fund to continue as a clandestine terrorist movement with the ability to conduct campaigns of guerrilla warfare in the region. On the other hand, ISIS has supported its financial situation with a variety of funding portfolio. It has developed a range of criminal activities that do not require controlling territories such as kidnapping for ransom, drug smuggling and trafficking in antiquities.
Over the next years, the international community seeks to provide help for Syria and Iraq to recover. The reconstruction aid could provide an attractive target for the Islamic State and a possible financial boost to its comeback. It is possible that the Islamic State begins skimming off reconstruction contracts, the only way is to establish connections with the local officials which is not difficult for a terrorist entity with a huge amount of cash. Finally, the rise of the Iranian threats in the region reflects in many stakeholder's fears from an Iranian's control through Hezbollah over ISIS past territories. Therefore, a continuing support from regional states to the terrorist group is possible if ISIS adopts a suitable strategy to the supporters interests in the region.
The combination of the criminal activities, the reconstruction plan and the regional states financial support in the future will encourage the Islamic State to regroup and reorganize. For instance, in Kirkuk, the militants created a fake checkpoint to attack security forces earlier this year. Moreover, in Diyala and Saladin, sleeper cells activity began to hit back. The U.S. policy in the Middle East tends to view the war on terror as separate phases while jihadis consider it as one long war. Until the West recognize this, ISIS is likely to come over to repeat its strategy and to reviving the Islamic caliphate project in the future.
Religious radicalism as a trend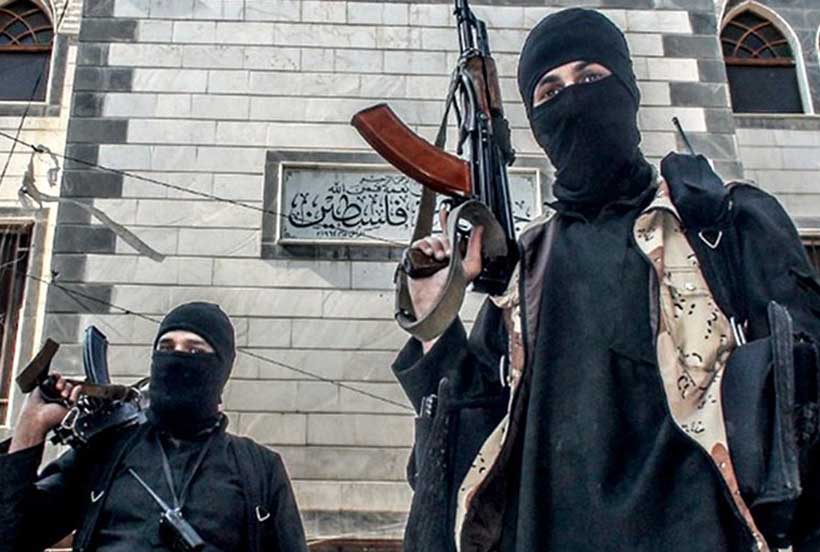 IN RECENT YEARS, much has been said about radicalism and its varied offshoots. True, the number of terrorist acts climbs up, the popularity of extreme right political forces grows, and the wave of left radical and anti-globalist movements, migration crises and international tension is rising. This is how everyday realities look in many countries of the world.
France is one of the European countries in which radical trends are only too obvious. At the 2017 presidential election, Marine Le Pen and Jean-Luc Mélenchon, two radical politicians who represented anti-establishment political movements, reaped 41% and 51% respectively of the votes cast by young voters aged between 18 and 24. On the whole, the Fifth Republic is getting accustomed to violence against the law and order structures, destruction of material assets during rallies, protest acts that keep lyceums and universities blocked for a long time, and rejection of republican values that looked unshakable not long ago. Today, when fifty years separate us from the May 1968 events, we can talk about "banalization of protests" not only among the groups on the margins of society but also among its law-abiding part.
Late in 2015, after a series of terrorist acts in France a group of scientists, mostly sociologists of the French National Center for Scientific Research (CNRS) and the Paris Institute of Political Studies (Sciences Po) launched a large-scale research project to identify the factors responsible for the spread of radical ideas among the younger generation. In April 2018, the results were published in a monograph The Temptation of Radicalism  one of the hits on the French book market.
The project is a unique one: for the first time, academic science turned its attention to the younger generation rather than to terrorist acts and those who commit them; it has become interested in the process of radicalization and the factors that plant the ideas of radicalism in the minds of high school students.
A vast, and most interesting, part of the book that deals with religious radicalism, one of the main objects of attention of the public and the media, offers two important conclusions that devalue the old and generally accepted opinions.
Sociologists have detected two component parts or two stages in religious radicalism: the "ideological" as devotion to the fundamentalist religious trends and "practical," the adepts of which are more than just religious fanatics – they justify violence for religious reasons.
The authors of the book under review who obviously prefer the term "religious absolutism" to "religious fundamentalism" have repeatedly pointed out that it is present in all world religions; the poll, however, revealed that religious absolutism was more typical of Muslim high school students.
Religion, or to be more exact, extreme Islamist trends combined with the male gender is the main factor of religious radicalization of the French youth.
This sociological study has demonstrated that the French national and confessional politics that for many years relied on the thesis that radicalization among the younger generation was caused by social and economic factors should be revised. This book made a great contribution to the broad and far from simple discussion of the place and role of Islam in French society, into which not only extreme right political movement are involved. In his speech of May 22, 2018, President of France "poured cold water" on the plan to shake up the banlieues devised by Jean-Louis Borloo. The president pointed out that more money poured into sensitive zones would not solve the main problem of radicalization.
first published in our partner International Affairs