Doklam Plateau Standoff or South China Sea: Chinese Active Defence Strategy turns into Incremental Encroachments
As Comprehensive National Power (CNP) of China is growing, its strategy to impose its national will (as perceived by its few key leaders), exercise its power through its behavior in the international arena is undergoing noticeable change. Besides unprecedented economic growth in last few decades, its technological advancement gave significant boost to its soft as well as hard power.
PLA celebrated its 90th anniversary on 01 August 2017, demonstrating its strengths through various parades, provocative statements, military posturing, live fire exercises, psychological warfare, and propaganda. The obvious question is that does it have sufficient confidence to be able to meet the goals set for it, as laid out in China's Military Strategy document released in early 2015? Is its ambition moving much faster than its capability development (considering the fact that US defense budget is many times more than China)? Has China started giving teeth to its 'Active Defense Strategy' by 'Incremental Encroachment', based on extending its sovereignty claims on her one sided historical perspective (South and East China Sea, and Doklam Plateau Standoff being cases in point)? Is it that the goal which China had set for itself for 2049, President Xi Jinping wants to achieve by 2021, or in his next term itself? The article attempts to analyse some of these issues.
Chinese Active Defence Strategy turning into Incremental Encroachments
If threats, strategic and military posturing has been going on in South and East China Sea for few years now, Doklam Plateau is a recent incident, involving limited players as compared to South China Sea (SCS). What is significant is that China is increasing its territorial claims based on its own version of history as it suits them. It declares it as its sovereign territory, and resorts to creeping encroachment over a period of time, stopping just short of war, thereafter continue holding it, thereby resulting in expansion of its territory. Recently, after some increase in its CNP, China has started talking about global role, and its last Military strategy and Belt and Road Initiative (BRI) documents published in 2015 give adequate indicators of its expansionist design, ascribing an expeditionary role for PLA, which has influenced China in working out its restructuring plans. China is crafting its strategic design for 'China centric Asia' through its assertive behavior. China used this strategy in SCS, attempting to convert atolls into islands in a manner that SCS becomes a "Chinese Lake", ignoring international and legal opposition. China attempted to adopt the same strategy in Doklam Plateau also and expected that it will work as per its design, till it met a road block called "India of 2017".
Why Doklam Plateau was Chosen for Ingress by China?
The events leading to Doklam Plateau stand-off and India China differences prior to that, have been widely covered by numerous authors, but the possible reason of China selecting it as the point to needle India could be:-
India and Bhutan boycotted Belt and Road Forum (BRF) for International Cooperation, the Doklam ingress could embarrass both the countries simultaneously.
Stressing on 1890 Treaty by China ( Signed between China and British India) takes away the logic of Tibet, as a player in dealing with India, thus a subtle message to Dalai Lama that he is not a stake holder in Tibet.
Test the depth of Indo- Bhutanese security relationship.
The area being too close to Siliguri Corridor/Chicken's Neck, India had to be concerned and had to decide whether to intervene or otherwise in India's own national interest, thereby conveying a message of standing up or not standing up to a challenge from Beijing in future too.
As the construction activity was in Bhutanese Territory, a strong Indian reaction was not expected.
In case India takes action, China can proclaim itself as an innocent victim and blame India to be an aggressor.
China was however surprised by an unexpectedly strong Indian reaction, and then it realized that the point chosen was such, where it had strategic and tactical disadvantages in escalating it. China was also surprised that in multiparty democracy like India, all parties are on the same page as far as stand on sovereignty and Doklam Issue is concerned. The end result is that China is extremely disturbed about it, and churning out fresh provocative statements almost on daily basis, launching psychological and propaganda war, war of words, and resorting to every possible means short of war to put pressure on India to withdraw its troops. The continuation of stand-off is exerting domestic pressure and rattling Chinese Government, which has painted larger than life image of its own power to make everyone follow its dictate. The Indian side on the other side has been relatively balanced, but firm in its stance, making very few statements.
Demarcation of Border/ Defining of LAC Inescapable to avoid Face-offs
Out of 14 countries with which China had border issues, it has resolved with 12 except India and Bhutan, With India, China has been delaying settling the border issue on some pretext or the other, and with Bhutan it has been shifting its claim lines many times. Even if resolution of boundary is considered to be a complex problem, the demarcation, delineation and defining of Line of Actual Control (LAC), (which is not a mutually accepted line as of now), is an inescapable necessity. It needs to be understood that with un-demarcated LAC, troops of both sides will patrol as per their own perceptions of LAC; some areas will be common which both sides will patrol to be its own. Every such patrol will be called as intrusion by the other side, hence such face-offs will continue till it's demarcated, and the identification of its demarcation is made known to troops manning the borders. The incident of Chinese attempted intrusion on August 15, foiled by Indian troops leading to a short face-off in Ladakh, is one such common incident. Similarly the faceoff in Pongong Tso ( A lake which extends in India as well as China), is a result of non demarcation of boundary between both making resolution of the problem more complex.
Although China has resorted to adopting Sun Tzu principle of 'winning without fighting', or make India withdraw its troops without fighting in this case, through psychological and propaganda war, provocative statements, military posturing, exercises, cyber power, but India as a country, with strong leadership and operationally experienced military, is well placed to resist any action, without making much noise and maintaining its balance. Military threat or provocative statements cannot be an answer to this problem. The history can be interpreted by both sides to suit their claims, threat to revise policies can be from both sides (if China can talk about rethinking Sikkim/Kashmir policy/ or intervening in Nepal triangle,India can also talk about rethinking Tibet/One China policy or establishing diplomatic relations with Taiwan). The militaries have grown on both sides, the escalation dynamics of conflict will block growth and economic dreams of both countries, and the reality is that none can deter another.The mistrust between India and China is fueled by irresponsible so called Chinese media, publishing articles with vituperative rhetoric, Think-tanks and some 'so called specialists' reading the events beyond unimaginable limits (some Chinese media article talking of "Countdown to clash with India is on", although Chinese establishment is distancing itself from such statement) has further made the resolution of Doklam Plateau stand-off difficult. Chinese efforts to establish bilateral talks with Bhutan have not materialized. Their efforts to involve Nepal have also resulted in response from their Deputy Prime Minister expressing unwillingness to take sides. Japanese Ambassador in New Delhi also said that there should be no attempt to change status quo on the ground by force, has also irked China, which finds no one buying its provocative narrative . Despite the fact that both countries don't want a war, they would not like to appear weak in resolution process.
Doklam: The Way Ahead
When NSA Ajit Doval went to China to attend NSAs meeting of BRICS on 27and 28 July 2017, any expectations for commencement of meaningful diplomatic engagement was being unrealistic. Any war-game between Chinese and Indian Forces, if conducted by professionals will conclude that a land border conflict will end up in a stalemate, which is disastrous for the image of President Xi Jinping especially in an election year, besides being economically damaging for both countries. In a border standoff of this kind, neither side wants to appear weak; hence both seem to be reinforcing troops along LAC in Doklam Plateau and other areas, as a precautionary measure. It is therefore necessary that the two countries find a peaceful solution, with a face-saving gesture to ease tension. To resolve the current face-off:-
Diplomatic engagement without preconditions will have to commence immediately setting aside hard stands, war of words, and rhetoric. In case either side doesn't want to be appearing compromising to its people, Track2/informal talks can begin as a face saving measure, followed by formal talks. Any precondition laid down by either side, is likely to be resented, and prolong the stand-off. Even US is of the view that both sides should talk and resolve the matter.
Chinese should stop construction of road immediately, honoring sovereignty of Bhutan and Trilateral agreement of 2012.
Once status quo of pre-standoff period is achieved, military of both sides should pull back to pre standoff positions simultaneously.
As a long term measure both China and India should expedite demarcation of LAC on ground, and disseminate it up to the level of troops manning the borders to prevent future face-offs, which is avoidable by cooperative political intent followed by intense diplomatic efforts.
South China Sea: Is Chinese Strategy same as Doklam?
The Similarity in Strategy in both Scenarios
An analysis of similarity in strategy of these two scenarios is relevant for India, as it has stakes in both. The Chinese strategy as described above in case of Doklam Plateau had been earlier tested in South China Sea, with some differences.This is evident from the fact that China on the pretext of sovereignty claims based on its own interpretation of historical maritime boundaries has carried out incremental encroachment into South China Sea, as part of her 'Active Defence Policy' which is the same pretext of its ingress in Doklam. The Chinese Foreign Minister had said "The islands in the South China Sea (SCS) have been China's territory since ancient times, and China has the right to safeguard its territorial sovereignty". It indirectly means that the world must accept whatever China claims as having been part of Qing dynasty or any other historical period as per its convenience, as sovereign territory of China. While in Doklam it is the Anglo-Chinese Treaty of 1890 wherein neither Tibet nor Sikkim nor Bhutan were consulted or taken into confidence. India along with other users of SCS has stakes in SCS face-off to prevent Chinese future interference in 'Freedom of Navigation' on account of major chunk of shipping trade passing through it, freedom of flight, restriction in offshore drilling deals for oil with Vietnam, and use of other global commons in international waters.
The Differences in Both Situations
SCS is a global issue with involvement of superpower US along with other users. China's strategic competition with US in Asia is a reality, and it is increasingly encroaching into US strategic space and influence, which includes SCS. Military posturing, tough statements and other actions of US, have not helped them much in losing ground, as China has not halted its activities. While the infrastructure development by China in SCS being dual use (civil as well as military), keeps progressing, it is viewed as usurping global commons by US and other users of SCS, and strategic encroachment by regional claimants. The strategic and military posturing and occasional hard statements on the claim of 'Freedom of Navigation' by US is considered as 'Disturbance to regional peace' by China. In comparison India's timely intervention on behalf of Bhutan has saved the situation for Bhutan.
China's assertive actions in SCS have inadvertently distanced her from many old friends having stakes there. The issue of their sovereignty claim over Freedom of navigation claim of others creates suspicion about free flow of global trade. Although China has not obstructed any trade shipping so far, but in future if SCS is allowed to become China's lake, it may lay down some rules of business inconvenient to other users of SCS and global commons. In case it declares SCS as her ADIZ in future, the freedom of flights over international waters will get affected adversely. With China's claim that US is destabilizing/militarizing SCS, hence it may appear to be as China-US issue, but rest of the world including India, whose trade is passing through this crucial global SLOC may not like to see SCS being converted into China's lake. While China will like to claim her freedom of navigation elsewhere, but her making it a sovereignty issue in SCS may not let it remain a zone of peace. The construction of airstrips, deployment of missiles, radars and other logistics facilities by China are an attempt to convert an 'Atoll' in SCS into an 'Island'. This will help in converting the SCS into "China's Lake" by using provisions of same UNCLOS, which it has been ignoring. These are not happy signs for other claimant countries and other regional users of SCS including ASEAN, who do not have the strength to stand up against China. They look upon US to fulfill its erstwhile role of 'Net Security Provider', in conjunction with other global users of SCS like Japan, India and Australia, without openly opposing China, and extracting best concessions from all.
China's Blatant Refusal to Accept International Court of Arbitration Verdict
While China did not accept nor paid any heed to the International Court of Arbitration Verdict on the case taken up by Philippines, and has continued to build infrastructure on atolls to convert them into islands, but it definitely conveyed the global message that SCS cannot be treated as Chinese lake, as global SLOC and trade is affected by it.
It conveyed that Chinese claim of it being her sovereign territory is not being considered convincing. It also gave a message that similar adventurism to claim any global choke-point anywhere in the world, will also invite sharp criticism.
Increased military movement and exercises in SCS by China as well as US and its allies/friendly Navies is indicative of military posturing and War of words. While US, India and Japan maintain that Malabar exercises are not directed towards any other country, but analysts can read some subtle messages in it. As per Defence Update by US on July 22, 2017, it is looking at capacity building of Regional forces like India, Japan and Australia to check expeditionary and expansionist adventures of China.
For the time being no recognizable change in South China Sea is visualised. The military posturing and show of force by US and China will continue, along with diplomatic efforts to pull other affected countries into their strategic orbit. The other claimant countries can hope for better concessions from both sides as Vietnam was visited by erstwhile President Obama, as well as Xi Jinping with unprecedented offers once the SCS row heated up. The recent attempts of China trying to negotiate Doklam Issue with Bhutan directly, or trying to get Nepal into this issue is a case in point for similar strategy.
It certainly divides ASEAN with each country trying to get the best out of the existing situation and from both the superpowers.
China's has been luring claimant countries to bilaterally resolve SCS dispute is unlikely to work. It attempted the same by putting out in the media that Bhutan had not objected to Chinese presence in Doklam. This has been adequately refuted by the Bhutanese Foreign Minister in his meeting with the Indian Foreign Minister on the sidelines of the BIMSTEC Foreign Ministers held meeting recently in Kathmandu. The regional Daclaration of Conduct(DoC) and Code of Conduct (CoC) will not be able to check China's unilateralism. The freedom in use of global commons will have to be contested by regional and other affected countries, including global powers.
The verdict also gave a message that each contending side reads history, as it suits her in claiming territories, hence historical claims cannot be the overarching basis of territorial resolutions.
China is neither the first or last country in not implementing international arbitration verdict (in absence of any enforcement mechanism), but the verdict gave the global mood, with some international pressure on Chinese hierarchy. India on the other hand had acted maturely as a responsible nation, by accepting a similar verdict, which was passed to resolve territorial water dispute with Bangladesh last year by the PCA.
Unfortunately, all global and regional players affected have been watching, while China has been conveniently progressing construction. Even the regional claimant countries and ASEAN seem to be growing softer on this issue. The strategic and military posturing and isolated provocative/threatening statements by US and voices of resentment by others will not help. A hard stand by US and other global players will have to be taken to stop further construction and creeping encroachment in SCS as has been done in case of Doklam. It therefore needs to be seen that Doklam Issue and its resolution is a test case in checking Chinese hegemony or otherwise. The resolution methodology of Doklam Issue may bring some lessons for SCS also. A peaceful India- China border as well as South China Sea is essential for India, China and everyone's growth and stability in Indo- Pacific region.
Commonality in the Way Ahead in Doklam and SCS
China must stop further construction.
China has to limit its imagination of sovereignty based on one sided historical claims. It needs to respect the 'Sovereignty' and 'Core National Interests' of other countries as well, otherwise its arrogance can make other countries take harder stands in future.
Diplomatic engagement without preconditions will have to commence immediately setting aside hard stands, war of words, and rhetoric's.
The theory of deterrence to mould strategic choices will not work. If Vietnam could stand up to China and US, and both are finding problems in dealing with North Korea, then deterring India is unrealistic imagination.
Military posturing to be controlled by contesting sides.
International laws, Conventions, Treaties, Agreements need to be respected by all.
The diplomatic exercise to resolve these should continue simultaneously with commercial engagements. Talks are a must for resolving differences in perceptions.
Decoding Pentagon Report on China January 2019
Amidst sequential escalation of US- China 'Heated cold war', Pentagon has released a new report on 16 January 2019, airing US concerns about China's growing military capability highlighting a contingency  about a possible attack against Taiwan. This is sequel to the coercive/threatening speech of Chinese President Xi Jinping in the beginning of 2019 and earlier in 19th CPC. This Pentagon report however needs to be read in context of US-China heated cold war, including information war. The interpretation of the report indicates expeditionary design of Chinese military strategy with global ambition, exploiting its increased 'Comprehensive National Power' (CNP) with improved technology, economics, military hardware and other elements of CNP. Chinese rapid advancement  in hypersonic weaponry, cyber warfare, sea and air power have allowed it to look beyond its "Active Defence Strategy" and slow moving "Incremental Encroachment Strategy" to expeditionary ambition beyond second island chain. It highlights its design of increasing number of bases, which can be turned into military bases at short notice. The Chinese interest of keeping a buffer zone in the form of North Korea to avoid having direct land border with US ally is also indicated in the report. The continuous increase in its defence budget has helped PLA to modernize and pose serious challenge to regional neighbours like India
The US Position
As per the information in open domain, the Report does not cover US position in response to Chinese growing military capability in context of Taiwan, apparently being classified, as Taiwan is strategically important to them. In a joint Communication with PRC in 1972, US had adopted the line of No declaration of independence by Taiwan, No UN seat and no representation in an international organisation, which requires only one membership for a country, in respect of Taiwan. US, however, remains opposed to any unilateral changes in status quo by either side. US will therefore like to have a democratic, independently governed Taiwan as an ally, where they have adequate strategic and economic leverage, instead of it forming part of Communist PRC. Neither Taiwan nor China, nor US have crossed redlines of each other so far. The US security assurance in terms of Taiwan Relations Act, indirectly promising to make available "such defense equipment and services, as may be necessary to enable Taiwan to maintain a sufficient self-defense capability." has been one of the deterrence to PRC in acting against Taiwan.  Last year US Defence Budget was more than next seven countries put together including China; I do not see China posing a military challenge or competition to US in global arena, however in near vicinity of its eastern seaboard, it may pose some challenge in South China Sea and Taiwan Strait. The recently signed Taiwan Travel Act, sale of military hardware to Taiwan indicates that US is in no mood to give a walkover regarding Taiwan.
Chinese Position in context of Taiwan
PRC claims Taiwan as its integral part and is looking for its peaceful reunification continues to be a dream. PRC passed the Anti-Secession Law in 2005, authorising war if island formally declares statehood: hence any effort towards its independence/aiding its independence will invite Chinese action to protect its sovereign territory. The threatening speeches of Xi have brought US and Taiwan much closer and much sooner than what Xi Jinping would have expected. Taiwan seems to have got bolder today and is talking of self defence indicating that Chinese coercion has not worked so far. Will China Use Force Against Taiwan
President Xi Jinping has ordered the Southern Theatre Command responsible for monitoring the South China Sea and Taiwan to get ready for war, but in my opinion China will not use force against Taiwan due to many reasons. Firstly Adventurism by China in Taiwan at the time of Trade War with US does not make any economic sense as bulks of Taiwan's investments are already in China with Taiwan having a trade surplus of approximately US $ 30 billion with China . China gains nothing, but has a lot to lose if it attacks Taiwan. Secondly, its adventurism will amount to crossing red line of US, which treats Taiwan no less than an ally. It had earlier indicated that any unilateral change of 'status Quo' in Taiwan as a red line and most desired option of common Taiwanese. China has enough missile arsenals to destroy Taiwan, but such destruction of Han Chinese, who have relations and investments in mainland will not go well with domestic population of mainland, besides destroying its own economic powerhouse .The threatening speech by China for Taiwan and countries helping them is to deter Taiwan getting stronger to pursue the path of independence.
What does this Report means for India
With construction of CPEC connectivity, and China's need to increase domestic support by generating spirit of  nationalism amidst slowing down of economy, the urge to do something different cannot be ruled out. This could be an encroachment into un-demarcated borders. The clouds of 'Two Front War' continue to hang over India. To avoid a 'Two Front War' for India, the best way is to convince the potential adversaries that India is capable of fighting it. This convincing cannot be by announcements or statements by leaders, but by developing capability to do so. The defence capabilities take long time to build up, more-so if India does not have strong manufacturing base. 'Make in India' and self reliance is essential, but time consuming; hence must continue simultaneously with procurements. The defence budget allocation will have to substantially increase in 2019 and beyond to narrow down asymmetry in CNP with China, in the interest of national security.
China's Soft Power Diplomacy on North Korean Nuclear Crisis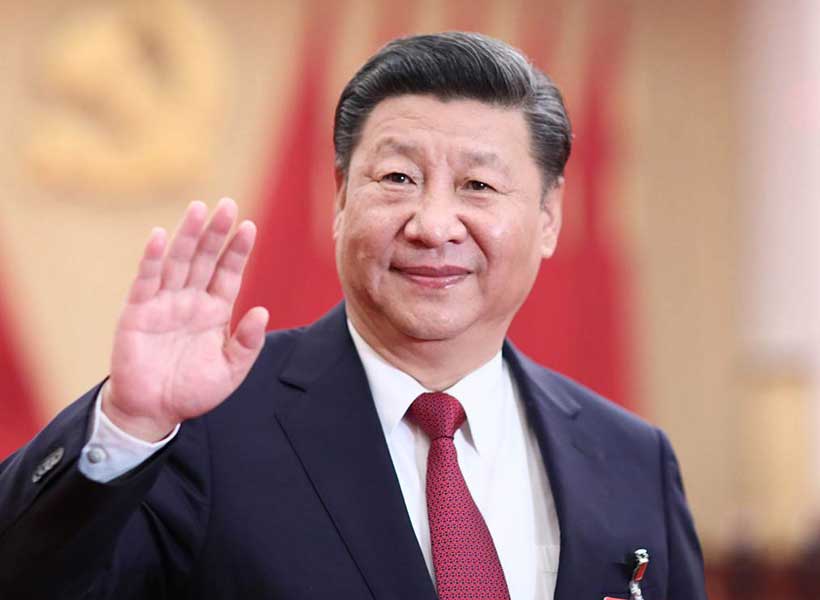 For about the last two decades, North Korea's nuclear weapon development program has become one of the major issues of concern to international community in general and Korean Peninsula in particular. Since the early 1980s, Pyongyang had begun undertaking its weapons of mass destruction (WMD) programs. North Korea also has conducted total five nuclear tests: October 9, 2006; May 25, 2009; February 12, 2013; January 6, 2016; and September 09, 2016. Following its historical progresses, North Korea apparently successfully tested its first intercontinental ballistic missiles (ICBMs) in July 2017.
As far as the global as well as regional security is concerned, the constant development process of North Korea's nuclear weapons attaches immense attention with huge tensions to world's global as well as regional powers, the United States, China, Russia, South Korea, and Japan. The involved actors especially the United States has urged for China's support in dealing with North Korea's nuclear crisis since the very beginning. Being a significant global as well as regional actor, China's active role in resolving North Korea's nuclear crisis through soft power diplomacy draws attention to the wider readers especially from the arena of international relations.
Given these developments, it is pertinent to examine China's soft power diplomacy in dealing with North Korea's nuclear crisis. China's role in the Six-Party Talks on the North Korea nuclear crisis is one of the significant implications of China's soft power diplomacy in Korean Peninsula. China has been playing a proactive role since 2003 in order to establish peace and stability in Korean Peninsula. The country has facilitated rounds of discussion among the members of the Six-Party Talks in order to dismantle North Korea's nuclear program with the consent of involved actors, thereby, avoiding any kind of regional instability in Korean Peninsula.
The Shanghai Cooperation Organisation (CSO) is another multilateral forum where China has adopted its soft power diplomacy in resolving North Korean nuclear crisis. For instance, China asserted on dialogue and consultation for the peaceful resolution of North Korean nuclear crisis at the SCO annual summit held on June 11, 2018, in China's coastal city of Qingdao, which is called Qingdao Declaration.
China's diplomatic initiatives through its active mediation or mediation diplomacy, one of the significant aspects of China's soft power diplomacy, in resolving the North Korean nuclear crisis is notable. The U.S.-North Korea talks in March 2003; trilateral dialogues consisting of the U.S. and the Democratic People's Republic of Korea (DPRK) in April 2003; talks among Six Parties in February 2007; bilateral meeting between the then Chinese Premier Wen  Jiabao and North Korean Chairman of the Workers' Party, Kim Jong Il in October 2009; and Beijing-Pyongyang dialogue in August 27, 2010 facilitated by China demonstrate China's soft diplomatic initiatives to dismantle North Korea's nuclear programs; peacefully resolve the nuclear crisis; and ease tensions in Korean peninsula. In addition, Chinese government officials paid several official visits in Pyongyang in order to make progress in denuclearization process in Korean Peninsula.
Dialogue and negotiation rather than confrontation is a significant strategy of China's soft power diplomacy in resolving North Korean nuclear crisis. Chinese Foreign Minister, Wang Yi, in this regard, stressed on the peaceful solution of North Korean nuclear standoff through dialogue. Besides, reiterating on the necessity of nuclear-free Korean Peninsula, Wang Yi, also emphasized on the consideration of North Korea's security concerns and other concerns related to its nuclear programs to avoid any military action or the escalation of tensions in the Korean Peninsula. As per its policy, China strongly opposed to the decision of deploying the Terminal High Altitude Area Defense (THAAD) anti- missile defense system by the U.S. and South Korea in August 2017 and reiterated on dialogue and consultation.
However, now it is important to examine the implications of China's soft power diplomacy on North Korean nuclear crisis. China's soft power diplomacy regarding North Korea's nuclear crisis has significant ramifications on the process towards the peaceful resolution of the crisis. Most significantly, the most recent bilateral meetings between Xi Jinping and Kim Jong-un, Inter-Korean Dialogue, and the U.S.-North Korea Singapore Summit have attracted worldwide attention. For instance, during the historic Inter-Korean Summit on April 27, 2018 in South Korea, Kim Jong-un, Chairman of the Workers' Party of Korea and the State Affairs Commission of the DPRK, declared to discontinue its nuclear tests. Therefore, the U.S-North Korea Summit, also referred to Singapore Summit, on June 12, 2018 is a noteworthy development towards the denuclearization process of Korean Peninsula. During that summit, Kim Jong-un reaffirmed his position and unwavering commitment to the denuclearization of the Korean Peninsula, while the U.S' President Donald Trump reiterated on providing security guarantee to the DPRK in return.
Chinese President Xi Jinping's invitation to Kim Jong-un on June 19, 2018 and talks on the denuclearization of the Korean Peninsula reiterates China's sincere efforts to continue denuclearization in peninsula. As per the development of their bilateral talks, Xi Jinping met Ri Yong Ho, Foreign Minister of the DPRK on December 07, 2018 in Beijing calling for the development of their stable relations and political settlement on the Korean Peninsula through the progress of Pyongyang-Washington peace talks addressing each other's legitimate concerns. Kim Jong-un has expressed willingness to continue fruitful discussions with the US President for "complete denuclearization" and "lasting peace" in the Korean Peninsula.
China's positive role in denuclearizing the Korean Peninsula and improving inter-Korean relations has also been raised by the President of Republic of Korea, Moon Jae-in. He mentioned, "China has played a positive role in denuclearizing the Korean Peninsula and improving inter-Korean relations. Until now, China has played a positive role in helping very much the Korean Peninsula's denuclearization and the improved inter-Korean relations."
All these progresses particularly with the China have injected new impetus towards the peaceful resolution of North Korean nuclear crisis. China has been playing very crucial role in resolving the regional as well as global tensions related to North Korea's nuclear development programs. China's proactive mediation diplomacy, multilateral as well as bilateral engagements, facilitation to dialogues and meetings for all parties have played crucial role in dealing with the crisis through soft power diplomacy.
Diplomatic Maneuvers for China-US trade war: December 2018 agreement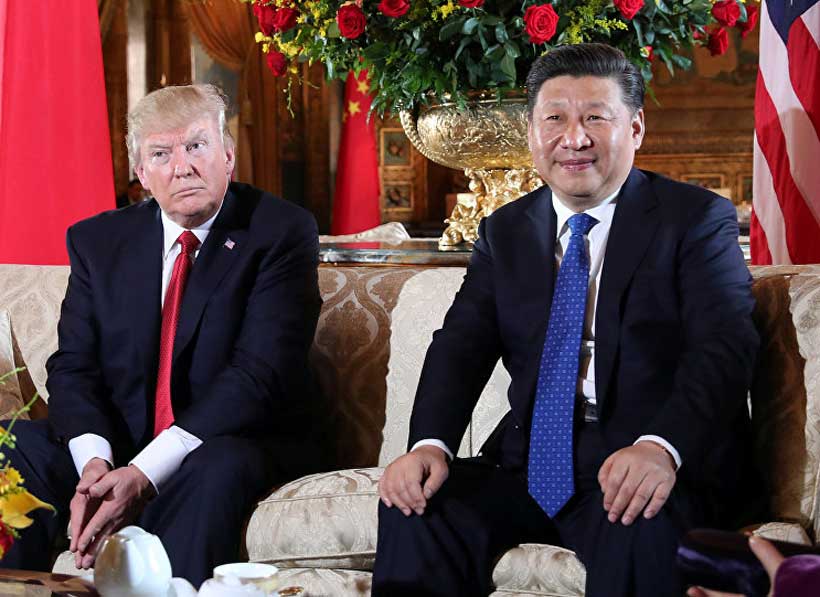 On the sidelines of the G20 summit in Buenos Aires, Argentina on December 1st 2018 the US President Donald Trump and the Chinese President Xi Jinping concluded a conditional trade agreement, according to which Beijing has to reduce its current trade surplus with the US by increasing Chinese purchases of soybeans, natural gas, commercial aircraft and some other US industrial goods. In contrast, Washington will maintain the tariff rate on Chinese exports to US of US$200 billion at 10 percent, instead of increasing it to 25 percent, which was due to come into force on Jan 1st 2019.
Although some commentators, politicians, or scholars over-optimistically described that deal as the end of the trade war, or at least a first step, between the two countries, including President Trump himself; but in fact by analyzing the reasons behind the two countries' decision to conclude such agreement and whether this agreement paves the way for a final trade agreement or not, and what obstacles may stand in the way of reaching a final trade agreement between the two countries, it seems more likely to be a beneficial truce or a diplomatic solution to gain more time, calming the growing escalation of the trade war and to control its affiliated losses from both sides. Accordingly, the first question that may come in mind is how the future trade relations could be between the two countries?
The coming sections attempt to answer these questions by explaining the reasons behind conducting such agreement for the two sides, the main barriers or obstacles that may prevent reaching a commercial peace between the two countries, and the prospected future of US-China trade relations based on these factors as following:
Why to conclude such agreement?
Based on the rational choice approach, the simple answer of this question is that such agreement is beneficial for both of them; and in fact it is also beneficial for all the international economy, at least to stop the continued losses of both countries.
For the United States
In order to control the losses of the American economy since the beginning of the trade war, where the indicators of the American stock markets declined sharply during October and November 2018; large losses suffered by the American farmers because of China's imports reduction of agricultural products and soybeans in particular, where 60 percent of its total US production were importing by Beijing; and the costs of the US Department of Agriculture increased for providing almostUS$12 billion as aid to farmers and breeders affected by the trade war.
Seek to improve the trade balance with China, where the Chinese trade surplus have been increased to $293.5 billion from January to November 2018, comparing with $251.3 billion in the same period previous year; combined with increase the Chinese exports to the US by 9.8% annually since November 2018, While imports fell by 25% during the same month.
In addition, to avoid any further economic damages or losses that may occur because of the continued escalation of the trade war between the two countries whether to the American or the international economy, Moreover, to face the internal pressure of his strong opposition, and for the re-election considerations.
The agreement came shortly after the G20 industrialized nations backed an overhaul of the World Trade Organization (WTO), which regulates international trade disputes, giving a symbolic victory for Trump administration, a sharp critic of the organization.
For China
To reduce the negative impact of the trade war, where the Chinese economy suffered from a decline in the economic growth rate during the third quarter of 2018,the defaults in the payment of corporate bond yields, and the decline in property prices; in addition to the devaluation of the Chinese currency since May 2018 by more than 8%, Which is warning to slow the economic growth to 6.3 percent next year compared to the current growth rate of 6.5 percent.
To avoid increasing US tariffs that would undermine China's economic growth prospects, and increase pressure on its financial markets.
In addition to maintain the stability of the international economy, in order to avoid any negative effects on the Chinese economic ambitions such as the Belt and Road Initiative (BRI) whether directly or indirectly.
– Based on the abovementioned reasons it seems clear that such agreement is a beneficial for both sides to gain more time and prepare themselves for a second round of the trade war, or at least to stop the terrible consequences of the trade war escalation.
Obstacles of a commercial peace between the two countries
There are many obstacles or barriers that prevent a long-term commercial peace between China and the US such as:
The low level of trust between the two countries because of many of the thorny issues among them such as addressing Intellectual Property Rights (IPR) protection, the synthetic opioid fentanyl being sent from China to the United States, non-tariff barriers, cybercrimes, cyber-security, services and agriculture; and especially after the United States accuses Beijing of forcing American and foreign companies in general to disclose trade secrets versus access to the Chinese market.
The different understanding of the agreement by the two sides and the lack of clear future trade talks between them are also stumbling blocks in commercial peace way; while president Trump pledged to freeze tariffs in exchange for China's commitment to reduce bilateral trade deficit with the US, but it is still unclear what exactly Beijing proposed; where the reports published by China's state-owned media completely deny Beijing's commitment to reduce the trade deficit with the US. In addition, whether China can reduce its tariffs on the American products, also the quantities and timing to resume its purchases of American goods are not clear. In addition to tariffs on Chinese goods, Trump has imposed tariffs on steel and aluminum imports into the United States this year. Numerous countries have filed litigation at the WTO to contest the levies.
Arresting the chief financial director of Huawei Communications Technology in Canada (the daughter of Huawei's founder, the second largest smart phone company in the world)on December 1st 2018 (the same day as the agreement was concluded); and the American requests to extradition on charges of posing a threat to US national security arguing that the technology it uses can be used by the Chinese government for espionage. Additionally, the US companies were banned from exporting to the Chinese telecommunications company ZT earlier 2018 due to Iranian sanctions had been violated. Accordingly, the Chinese Vice Foreign Ministry has summoned the US Ambassador to China on Dec. 9 in a protest over the arrest. There is no doubt that this issue will affect the scheduled talks between the two countries; While the Trump administration insists that it will not affect the ongoing trade talks, Beijing believes that it is just an American attempt to contain China's technological ambitions. In response, Beijing may have to take some measures to calm the mounting public anger, bearing in mind that a Chinese court decision to ban the sale and import of most iPhone models on Dec 10.
The fact that the competition between the two countries is much farther than the limits of the trade warand trade is one aspect of this competition, where from the Communist Party of China's perspective the United States seeks to bring about comprehensive changes may reach the extent of changing the Chinese political system, and obstacle the Chinese economic and political aspirations.
Indeed there are many indications that the Trump administration consider the issue as much greater than a trade war by aiming to contain or undermine China's rise in the world and maintain the American economic and political hegemony over the world for instance the US national security strategy and Trump hint to withdraw from the Nuclear Weapons Agreement, the declaration of the free and open Indo-Pacific economic zone, and the American opposition to BRI as well as the Made in China 2025'splan. In addition, the adoption of the America First policy gives the impression that the United States is seeking concessions, not to improve trade relations, but to maintain American hegemony. Furthermore, the historical experience proves that the American perspective in dealing with the international issues mostly characterized by realism features, where as soon as it considered any state as their rival the caution will prevail on their relations and keeps working and set strategies to win the zero-sum game with this state.
The narrow timeframe of the agreement, which lasts for no more than 90 days for further talks with the aim of structural changes on some thorny and complex issues, therefore, it is difficult to resolve this long list of issues in that short timeframe.
Furthermore, the two countries are also at odds over some other issues such as the China's extensive claims in the South China Sea and U.S. warship movements through the highly sensitive Taiwan Strait.
Future of US-China Trade Relations
Whether the two countries could reach a commercial peace or not is depending heavily on their ability to overcome the above challenges and the real willingness of both sides to take concrete steps to end their trade war.
From one side, there are some steps or measures from the both sides to contain and avoid the escalation of trade war such as President Xi's agree to designate fentanyl a controlled substance during the meeting, the Chinese announcement to slash on US-made autos from 40 percent to 15 percent in an attempt to show its willingness to calm the tension with Washington.
In the same context, whether the annual sessions of the National People's Congress, the Chinese People's Political Consultative Conference (CPPCC) scheduled for March 2019 may lead to substantial changes to China's economic policy will be a decisive factor in determining the future of the US-China trade war. On the other hand, the announcement of President Trump on December 11 that he may intervene in the Justice Department's case against the chief financial director of Huawei if it would be in the interest of U.S. national security and help forge a trade deal with China, gives an impression that both sides have a desire not to escalate the trade war or at least express their fearing about the consequences of this escalation.
From another perspective, it's arguable that the US-China trade agreement is very similar to the agreement between Washington and the European Union in July 2018, which included strengthen the free trade measures and the announcement of more European purchases of the American agricultural products. But the agreement is in danger of collapse, with President Trump threatening once again to impose a 20 percent tariff on all cars and spare parts imported from the EU. The same scenario is possible with China as long as it serve the American interests, especially with the lack of a final agreement on what Washington considers as unfair trade practices by China in the areas of cyber espionage, piracy and intellectual property rights violations. With bearing in mind that the White House said talks would take place to resolve within the next 90 days specific US complaints such as forced technology transfer, or else existing 10 percent tariffs would go up to 25 per cent.