Can Japan, Russia find a way for reconciliation?
The relations between Japan and Russia have been strained by two reasons: four islands between them known as Kuril islands and US pressure on Japan not go for any credible alignment with their "common" ideological foes. Russia and Japan did not sign a formal peace treaty at the end of World War Two because of a dispute over islands in the Western Pacific, called the Northern Territories in Japan and the Southern Kuriles in Russia.
The islands were seized by Soviet forces at the end of World War Two and 17,000 Japanese residents were forced to flee. As no peace treaty was signed between Japan and Russia so far, the two countries are still technically at war.
The Kuril Islands stretch between the northernmost Japanese island of Hokkaido and Russia's Kamchatka. The entire archipelago is currently administered by Russia, which received them after WWII under the 1945 Potsdam Declaration. Japan claims sovereignty over the two southernmost large islands of Iturup and Kunashir, as well as the Shikotan and Habomai islets, citing their history as Japan's northern territories. Russia and Japan did not sign a peace treaty after WWII over the issue.
Moscow claims sovereignty over the islands based on the post-war agreement signed by the Allies in 1945. The pact stipulated the South Kurils became part of the USSR following the war which Japan lost.
Russia maintains that the Soviet Union's sovereignty over the island was internationally recognized under the agreements signed after the WWII. While addressing the issue, President Putin stressed that signing a peace deal remains a priority for both countries despite "different views" on the matter. "We are united in one – the problem should be solved," he said. Russian leader though noted that it should be done with full respect to the mutual interests.
Seventy years after the end of the Second World War, Russia and Japan have their eyes firmly on the rewards of peace as they negotiate a mutually beneficial solution to their dispute over the islands known in Tokyo as the Northern Territories and in Moscow as part of the Kurils.
Russian president Vladimir Putin's visit to Japan in December last year marked a major thawing in relations. He and Japanese Prime Minister Shinzo Abe have pledged to increase economic co-operation and improve access to former residents of the islands as they seek a long-term arrangement.
Relations between Moscow and Tokyo suffered an additional blow after Japan joined the ranks of the states imposing sanctions on Russia following the Ukraine crisis. In a bid to improve ties, Japan's PM visited the Russian city of Sochi in May, where he made proposals, including the establishing of joint infrastructure in Russia's Far East.
As of 2016 matters remain unresolved, and these disputes have effectively soured relations between the two countries. According to a 2012 Pew Global Attitudes Project survey, 72% of Japanese people view Russia unfavorably, compared with 22% who viewed it favorably, making Japan the country with the most anti-Russian sentiment surveyed. Since 2017, relations between Russia and Japan have improved.
Tension and improvement
Japan pursues a joint foreign policy along with NATO leader USA and in most issues Tokyo adopts the American approach as its own. This is the major reason why Russia and Japan have not been able forge strong ties as Washington opposes any link with the Kremlin.
Russia and Japan have been unable to sign a peace treaty in order to realign the ties after World War II due to the Kuril Islands dispute. Over the past decades Tokyo repeatedly stressed that a peace treaty with Moscow is linked to handing back control of the territories.
The dispute has prevented the two parties from formally signing a peace treaty because Japan lays claim to four islands which became part of the Soviet Union when fighting ended in 1945. "Russia's constructive engagement is essential in resolving global challenges," Abe said. "Historically Russia has been a very important to Japan, and I think the situation is the same for Russia. It's an important partner for stability in the Asia Pacific region," Japan's foreign press secretary Norio Maruyama told Euronews.
When Boris Yeltsin took power in Russia in late 1991 upon the dissolution of the Soviet Union, he took a stand in opposition to relinquishing the disputed territories to Japan. In September 1992, Russian president Yeltsin postponed a scheduled visit to Japan. The visit took place in October 1993. He made no further concessions on the Kuril Islands dispute over the four Kuril Islands (northeast of Hokkaido), a considerable obstacle to Japanese-Russian relations, but did agree to abide by the 1956 Soviet pledge to return Shikotan and the Habomai Islands to Japan. Yeltsin also apologized repeatedly for Soviet mistreatment of Japanese prisoners of war after World War II.
In March 1994, then Japanese minister of foreign affairs Hata Tsutomu visited Moscow and met with Russian minister of foreign affairs Andrei Kozyrev and other senior officials. The two sides agreed to seek a resolution over the persistent Kuril Islands dispute, but the decision of the dispute is not expected in the near future. Despite the territorial dispute, Hata offered some financial support to Russian market-oriented economic reforms, hoping for relative change in Russian attitude to the islands in Japan's favor. In 1998, the newly elected Japanese Prime Minister Keizō Obuchi had focused on major issues: signing a peace treaty with Russia, and renewing the Japanese economy. However, he died soon afterwards.
On August 16, 2006, Russian maritime authorities killed a Japanese fisherman and captured a crab fishing boat in the waters around the disputed Kuril Islands. The Russian foreign ministry has claimed that the death was caused by a "stray bullet". .On September 28, 2006, Russian Foreign Minister Sergei Lavrov said Russia would "continue the dialogue with the new Japanese government. We will build our relations, how the peoples of the two countries want them to be.
The dispute over the Southern Kuril Islands deteriorated Russo-Japan relations when the Japanese government published a new guideline for school textbooks on July 16, 2008 to teach Japanese children that their country has sovereignty over the Kuril Islands. The Russian public was generally outraged by the action and demanded the government to counteract. The Foreign Minister of Russia announced on July 18, 2008 " these actions contribute neither to the development of positive cooperation between the two countries, nor to the settlement of the dispute," and reaffirmed its sovereignty over the islands.
In 2010, President of Russia Dmitry Medvedev became the first Russian president to take a state trip to the Kuril Islands. Medvedev shortly ordered significant reinforcements to the Russian defences on the Kuril Islands. Medvedev was replaced by Vladimir Putin in 2012. In November 2013, Japan held its first ever diplomatic talks with the Russian Federation, and the first with Moscow since the year 1973.
In recent years the relations got strained. In March 2014, following Russia's annexation of Crimea, Japan imposed several sanctions against Russia, which included halting consultations on easing the visa regulations between the two countries and suspension of talks on investment cooperation, joint space exploration and prevention of dangerous military activity, obviously annoying the Kremlin.
On 3 Sep, 2016 PM Abe called on President Putin to "take responsibility" to boost the bilateral ties, while talking to the Russian leader on the second and last day of a major economic forum in the Far Eastern Russian city of Vladivostok. "Let us overcome all difficulties and leave the people of the next generation a world in which our two countries will reveal their powerful potential. Let's put an end to this abnormal situation, which lasted 70 years, and together launch a new era in Japanese-Russian relations," Abe said.
Japanese PM Shinzo Abe said Japan wants to resolve a territorial row that has over-shadowed ties with Russia since World War Two. "A peace treaty between Japan and Russia has not been concluded yet, even after 70 years have passed since the end of World War Two," Abe told reporters in London. "It is an extremely unusual situation. Infinite possibilities are latent in the cooperation between Japan and Russia."
During the gathering in Vladivostok, President Putin and PM Abe agreed to once again meet on December 15 in Japan. Resolving the territorial dispute and boosting economic cooperation is set to top the agenda of the gathering, the territorial dispute, however, did not move forward even an inch after the visit.
The second meeting between Putin and the Japanese prime minister this year, and Putin's first visit to a Group of Seven nation since top Western powers and Japan slapped sanctions on Russia over the annexation of Crimea in 2014. The sense that something extraordinary might be in the air was boosted by reports in the Japanese media that the USA had repeatedly urged Abe not to meet with Putin, but the objections had been "brushed off" by Tokyo. "People are seeing this meeting as a possible breakthrough, but we see it as the beginning of an important new process," says Sergei Markov, a past adviser to Putin. "Japan seems willing to change its direction and renew its relations with Moscow and we welcome that. But solving the territorial issue is not a simple matter; it might take decades."
Expectation
Many experts believe that, for the first time since at least 1956, there could be an opportunity to formally end World War II between Russia and Japan, solve a long-running territorial dispute over the Kuril Islands, and through that new political relationship finally unlock a flood of Japanese investment into Russia's undeveloped far eastern region.
Expectations have grown that Putin and Abe might formally end World War II animosity between Russia and Japan during their meeting, but the Kremlin warned that any progress in the ties is unlikely. Still, Russians see great opportunity to be had. The Kremlin is furiously tamping down expectations for the unusual summit meeting between President Vladimir Putin and Japanese Prime Minister Shinzo Abe at a hot springs resort near Abe's home town of Nagato. That's not surprising, since the hopes that have been aroused are nothing short of breathtaking.
Political economy
Though the two restored diplomatic ties long ago, the spat has prevented the conclusion of a formal peace treaty and has been cited by successive Japanese governments as a reason not to enter into major economic cooperation with Russia.
The outlines of a compromise were reached soon after World War two in 1956 following the demise of Joseph Stalin, under which the then-Soviet government would relinquish the two southernmost islands in return for a peace treaty and normalization of relations with Japan. That deal was reportedly scuttled by pressure from Washington, which threatened to keep control over Okinawa if Japan went ahead with the exchange. After that the dispute hardened, and has become a staple rallying cry for nationalists in both Russia and Japan.
The economic relations between the NATO member and anti-NATO Russia have been very nominal. Although Japan joined with the Group of Seven industrialized nations in contributing some technical and financial assistance to Russia, relations between Tokyo and Moscow remained poor.
Russia and China for a long time long had tension over disputed territories. But Russia made up with its neighbor China by surrendering it the disputed territories. Possibly Japan also expects similar positive gesture form the Kremlin but does not want to come out of US clutches and the NATO that target Russia. Worse, Japan, on instructions from USA, slapped sanctions on Russia over Crimea issue. This cannot make Moscow happy.
Trade between Moscow and Tokyo has quadrupled since 2006. In 2013 trade between our countries reached a record-high [$34.8 billion. In 2015 the volume dropped by almost 40 percent due to falling oil prices, Trade turnover between Russia and Japan grew by 25 percent compared to last year in the first quarter of 2017, owing to the development of the political and economic cooperation. The export of food products, textile, rubber goods and cellulose products from Russia is actively developing. The volume of export to Russia increased by 14 percent, the supplies of the Russian goods to Japan grew, the growth stood at 29 percent. The investment attractiveness of Russia has increased because the Russian economy "set the course toward the recovery from the two-year-long decline
At a time when the return of even the two islands of Shikotan and Habomai appears hopeless, the fact that methods of travel for former residents of the islands have expanded, making it easier for them to visit the islands, is in itself welcome, even as they remain deeply resentful that no mention at all has been made of the return of the territories. On the other hand, they view the progress of joint economic activities with caution, for if these proceed, they will complicate requests for compensation in respect of assets left behind on the islands.
Meetings between Japanese and Russian diplomats are often accompanied by promises of large Japanese investment in Russia. The Putin-Abe summit in December 2016 was no different. Japan believes that investing in Russia demonstrates tangible benefits that could accompany improved relations between the two countries.[4] Russia is happy to accept foreign investment. Russia is looking for Japanese investment in the Far East, while Japan hopes to recover the territories lost after WWII. However, Russia has repeatedly rebuffed Japanese claims.
Main factors that limit the prospects of economic ties between Japan and Russia include, first, foreign investors of all nationalities find Russia a difficult place to do business, few attractive investment opportunities and Russian business is mired in corruption and red tape. .The Japanese government refuses to convince Japanese firms that Russia is an attractive place to invest. In fact, the government does not promote that at all. The Russian Far East is not economically important to Moscow, and infrastructure lags behind that of Russia's most developed regions. Even if Japanese firms decided to significantly increase investment, there is no reason to think this would change the Kremlin's political calculations that drive diplomacy with Tokyo.
Meanwhile, the development of the Nemuro region, which adjoins the Northern Territories, had been hampered by prohibitions on business and free travel between Nemuro and the islands. So joint economic activities that involve doing business with the islands, no matter what form they take, are much anticipated.
The two Asian neighbors agreed to jointly invest $1 billion in Japanese development of the Russian economy, along with other commercial ventures by Japanese firms. And the surviving former Japanese residents of the islands, who were forced to leave after the Soviet invasion, might be able to visit their ancestors' graves.
Though the purpose of meetings is to explore ways that economic cooperation can be strengthened through a "special system" that would not undermine either side's legal claim on the islands, there is skepticism in Russia about how benign Japan's intentions truly are.
Moscow and Tokyo are currently working on creating a 'green corridor' to simplify customs procedures and boost trade. Japan talked about joint Russia-Japan energy projects Sakhalin-1 and Sakhalin-2, and Russia's crude oil supplies to the country.
Japanese companies have invested and operate in the Russian automobile and construction industries. About 14 percent of all Russian cars are produced in Russian factories by Japanese manufacturers. Imports of Japanese cars and industrial machinery have been significantly reduced as a result of Western sanctions against Russia. Japanese banks have problems providing export credit for equipment sold to Russia, while sanctions make it difficult to conduct business using US dollar transactions.
In 2014 Japan followed US sanctions with 23 visa bans on Russian citizens, including government officials. Russian ambassador to Japan Evgeny Afanasiev said the investment attractiveness of Russia has increased because the Russian economy set the course toward the recovery from the two-year-long decline
Russia in Asia
Major territories of Russia lie in European continent. Though it hates USA and American superiority manners Russia looks to European culture and civilization and is eager to join it.
Russia's main foreign policy aims remain largely focused on its Western front — in Eastern Europe, in the Black Sea, and increasingly in the Middle East. Russia's political elite keeps its money in Europe, educates its children in Europe, vacations in Europe, and assesses its geopolitical stature in relation to the USA.
For decades Moscow has been working to make its foreign policy goals West focused and it uses Asian links only to increase Russia's leverage in negotiations with the West. With China, Russia is showcasing a strong alliance that can withstand any pressure tactics of USA and Europe. Russia has strengthened diplomatic, military, and energy ties with China. But the Kremlin has done so not because it is interested in Asia per se, but rather because it wants to show Western powers that it has other diplomatic options.
Thus Asia is not Russia's priority but the West is to achieve that goal Russia is using all possibilities in Asia, China being the major Asian power. .
A significant strain in Russian foreign policy thinking interprets US alliances less as agreements between equal sovereign countries, and more as command-and-control relationships, with dictates coming from Washington. Russian foreign policy circles do not view Japan as an independent actor due to its security relationship with the USA.
The Kremlin places relatively little emphasis on its foreign policy in Asia. Many Russians believe that Japan's security alliance with the USA means that Tokyo is not a fully independent diplomatic actor. Both factors mean that Moscow is not prepared to spend significant diplomatic energy or political capital in developing relations with Japan.
While Russian leaders regularly attend summits in the West, they often skip key meetings in Asia.[2] Moscow devotes far more resources to managing its relations with the West. That leaves little time for Tokyo
The perception in Moscow that Japan cannot make independent decisions reduces Russia's willingness to spend political capital improving relations. Combined with the Kremlin's general lack of focus on Asia, this means that Japan plays only a minor role in Russia's foreign policy agenda.
Sino-Russian bilateral trade in the first ten months of 2015 touched $55.9 billion, a fall of 29 percent from the same period a year ago. From January to October 2015, China's exports to Russia stood at $28.46 billion, a fall of 35.7 percent from a year ago, while Imports from Russia fell by 20.7 percent and stood at $27.45 billion.
Japan wants improved ties with Russia today to hedge against China. But for Russia, the most urgent priority is good ties with China to hedge against Washington. For Tokyo, a key rationale for improving relations with Russia is the rise of China and Tokyo wants to reduce the importance of Russian links with Japan. . China's power is increasing, and Russia is currently aligned with China on many questions of Asian politics and security. Improving economic ties between Russia and Japan would make Russia less dependent on China, thereby weakening Beijing's position. From Japan's perspective, the goal is not to forge an alliance with Russia but to ensure that Russia is not forced into a de facto alliance with China because Moscow lacks other partners in the Asia-Pacific region.
The specifics of Tokyo's defense build up make Russia worried. For example, Japan sees missile defense investment as crucial to mounting an effective defense against North Korean missiles. But Russia interprets Japanese investments in this sphere — which take place in close cooperation with the USA — as potentially part of US efforts to strengthen anti-missile capabilities along Russia's border.
USA does not want any real improvement in Russo-Japan relations that would result in Tokyo relinquishing its ties with Washington which could spell disaster for NATO as well. USA has gone for punishing the Kremlin in a big way, though that would not make any real impact on Russian economy.
Little progress
The main reason why Japan could not achieve a peace treaty and resolution of territorial disputes with Russia obviously is the superpower- the Uncle Sam. USA doesn't want to lose the Asian economic power Japan to Russia as that would weaken NATO terror operations across the globe. Washington is keeping a close eye on any developments in Japan-Russia relations, of course.
The purpose of the April 24 teleconference between Abe and President Donald Trump was to keep the USA in the loop. What really was the outcome of the Abe-Putin summit talks on April 27? Following the "success" of the Japan-Russia summit in December last year, the stated purpose of the visit was to move forward with the agreement reached at that summit, toward a resolution of the Kuril Islands (Northern Territories) issue, involving the question of disputed islands off the coast of Hokkaido.
Regarding the issue of visits to ancestral graves, former islanders will be transported by air on Russian chartered aircraft from Nemuro Nakashibetsu to Kunashiri and Etorofu. In addition, a new checkpoint will be opened to facilitate entry to the Habomai islets, an area that was previously difficult to access directly. On the issue of joint economic activities, a Japanese-Russian investigative group will be organized to conduct an on-site survey. Abe emphasizes that nothing is new. Air travel to the islands was in operation at one point in 2000. It was also possible to access the Habomai islets in the past. Visits to ancestors' graves by chartered aircraft are referred to as "special visits to ancestors' graves," and may be granted for a single visit only. No progress was made on the Kuril Islands issue itself. Putin spoke at length about the economy, making only brief reference to the "peace treaty" toward the end, which he said should be in a form that was advantageous for both countries. Abe too, as before, emphasized his accomplishments, praising himself for them, , with no mention whatsoever of the territorial issue..
During a bilateral summit meeting in Moscow on April 27, Japanese Prime Minister Shinzo Abe and Russian President Vladimir Putin sought to make concrete progress toward deepening trust, resolving the issue of the disputed Northern Territories – the Kuril Islands – and concluding a peace treaty. Japan and Russia agreed that a joint public-private survey mission would be sent to the Northern Territories as early as May to research how the two countries can pursue economic cooperation. Areas of research for potential cooperation include fish and sea urchin farming and ecotourism. This step is in line with Abe and Putin's December agreement to launch talks on joint activities on the islands.
In addition to the Ukraine issue, which necessitated the imposition of sanctions on Russia by the Group of Seven powers, Japan and Russia now differ on other issues that previously posed relatively few conflicts, most notably North Korea and Syria. On the latter, Japan had no option but to support the US strike on Syria; and as for the former, Russia has blocked Washington's call for action, adopting a stance that emphasizes a peaceful resolution of the North Korean issue.
Going forward, Japan has no choice but to continue to support the US stance, so the recent tensions in US-Russian relations will cast a dark cloud over improved relations with Russia. And given recent revelations, there is a high likelihood that relations between the United States and Russia will only become more complicated, and pressure on Japan will increase. Abe's attempts to achieve better relations with Russia with no regard for how his actions may appear are now looking increasingly risky.
Relations between Tokyo and Beijing are very tense these days. Japan basically tries to go everywhere that China goes – Africa, Latin America – to try and counter Chinese influence. The growing closeness between Russia and China is of the utmost concern to the Japanese, so there is an obvious effort under way to offset that.
The Russian media is heralding more than 60 intergovernmental and commercial agreements set to be signed during the visit. But most of those appear to be "memorandums of understanding" – vague commitments to do something in future rather than finished plans. And it's hard to see how Russia's Far East, with its difficult investment climate and scanty infrastructure, could rapidly absorb any big inflow of capital.
Nevertheless, most experts say the core issues of territorial compromise and a peace treaty have remained elusive and all results so far are only in the form of a "face-saving declaration" at the end of summits. Public opinion in Russia is solidly opposed to exchanging any Kuril Islands for a peace treaty with Japan, a view expressed by 78 percent of Russians in a recent poll by the independent Levada Center in Moscow. Polls suggest Japanese public opinion is more open to a deal, but that growing numbers expect Russia to return all four Kuril Islands rather than just the two Moscow would be willing to discuss.
Russian foreign policy experts caution against any breakthroughs at the summits even amid a rapidly changing world picture. "Putin is at the height of his power and popularity, and he has a lot of political capital to spend". US-Russia relations are expected to produce a thaw during the Trump rein.
Is a Russia-Japan 'reset' possible?
At a meeting in December Japanese PM Shinzo Abe and Russian President Putin agreed to take steps that might someday help resolve a 71-year dispute over a string of islands. They agreed to explore joint economic projects on the islands under a possible "special" legal framework that would, in the words of Abe, not "infringe on the sovereignty positions of either side."
From the press conference Abe held with Russian President Vladimir Putin it is clear that, as with the summit in December, no progress was made on the Kuril Islands (Northern Territories) issue itself. The phrase "resolution of the territories issue" was not used once at the press conference.
Several territorial disputes between the neighboring countries generally take similar position, except India and Pakistan because they occupy another nation – Jammu Kashmir – over which both claim disputes. In many countries, a popular reaction to globalization has led to the election of leaders – such as in the USA – with a strong passion for nationalism. These leaders often demand greater sovereignty over the economy or, in some cases, territory. To cool these passions and prevent conflict, nations tend to find a common purpose. A good example was a recent summit between Japan and Russia.
Nationalists in both countries, which include Putin and Abe, insist on sovereignty over the islands. And after Putin took Crimea from Ukraine in 2014, he may have little inclination to give land to Japan. Yet both men, for strategic reasons, see advantages in working together on economic goals as they keep talking about ownership and control of the islands. Even the deepest gulf can look less worrisome if spanned by at least one bridge.
The nub of the dispute is four tiny islands off the northern tip of Japan that the USSR seized and annexed in the closing days of World War II. Russia refers to them as the "southern Kurils" while Japanese call them their "northern territories."
What is new and different right now is that Abe has reversed the policy of previous Japanese governments, and allowed that economic cooperation could come before a resolution of the territorial dispute. For Abe, whose previous attempt to forge an opening with Russia was derailed when the West imposed sanctions against Russia after its annexation of Crimea from Ukraine, it's really important to use this window of opportunity now that the new government by Donald Trump assumed power at White House, to get some progress. The ideas about the changing Asia Pacific do not seem worked-out by the new Trump regime at all.
For Putin it's a chance to demonstrate, by courting a G-7 country, that Russia is not isolated. The visit sent a strong message, not only to the West but also to China, that Moscow has other options. Japan may also be using the situation to send its own signal to China, which has enjoyed a fast-growing relationship with Russia amid the recent East-West tensions, that Moscow's allegiance cannot be taken for granted.
Even if the spigot opens and Japanese investment is freed to invest in Russia, the potential is hard to gauge.
Observation
Russo-Japanese relations cannot be expected to improve tangibly unless Japan amends its policy of blindly following the US dictates and begin formulates its independent external policy. Otherwise, all economic invocations by trade etc would only keep the tensions under check. Keeping the vital territorial issue at bay would not help them stabilize the ties and end mutual tensions. Moscow expects a genuine change of mind in Tokyo and not just extending few carets – after all, Russia is not a third world country.
Japan's policy toward Russia highlights how difficult it is for Japan to have a foreign policy independent of the US preferences. Whenever progress is made in the Japan-Russia relationship, a black swan event, such as the Russian annexation of Crimea or the US cruise missile strike on Syria, threatens to undo it all.
Abe dreams of concluding the peace treaty that eluded his father needs to have his work cut out for him trying to balance demands from Washington and Moscow. Towing the US line for everything will not do any good in improving the ties with Moscow. .
Following the bilateral summit, Abe and Putin both called on North Korea and other countries to avoid behavior or rhetoric that could increase tensions around Pyongyang's nuclear program and stated they had agreed to closely cooperate to try to help defuse tensions. Maybe, they have done it under US direction. The joint military exercises near Guam involving Japanese, USA, French, and British forces are a sign of how Japan's defense relationship with European partners can become institutionalized – a partnership that had long been seen as "exotic" and difficult to materialize.
As the Russo-Japanese territorial disputes do not look resolvable with each sticking to their own positions without any relaxation, Russia and Japan seem to have agreed on a move toward resolving a territorial dispute by first focusing on a common goal: joint development of the islands. If it works, the agreement may be a model for similar disputes in Asia.
Several of Asia's many island disputes have led to joint development of resources as a way to avoid direct confrontation over territory or to create political conditions for an eventual settlement. The Japan-Russia deal could become another model. The proposed joint development will bring the two peoples closer together, said Mr. Putin, and "help foster trust toward a peace treaty."
That last point is critical. Moscow and Tokyo have never formally ended hostilities from World War II. And toward the end of the war, the then-Soviet Union took over the islands, which were long held by Japan. Among the Japanese, they are known as the Northern Territories. To Russians, they are the Southern Kurils.
Japan needs to kick the United States military out of its country. World War 2 ended a long time ago, time for the Americans to move along. Japan should have to look after itself now. The Japanese have not forgotten the rapes of their local women committed by the US military bases there as well as the trouble they are causing for the local communities.
The UK needs Russia after it leaves the EU as the goal all along for the European Union has been to form a superstate. It won't be surprising if the UK and Russia would have a joint Naval exercise in UK waters
Russia is seen returning to Asia with stronger bonds with China, and improving relations with Japan are certainly on the agenda. Maybe no big surprises in the form of dramatic positives will emerge, but some kind of movement for sure.
Moscow and Tokyo are discussing the possibility of organizing cruises around the South Kuril Islands, the Kyodo news agency reports quoting diplomatic sources. This is a part of a plan to develop business links in the disputed territories.
Following the visit by Russian President Vladimir Putin to Japan in December last year, Moscow and Tokyo agreed to start joint economic activities on the islands. Putin will meet Japanese Prime Minister Shinzo Abe in Vladivostok in September to continue the discussions. The countries plan to develop fishing, tourism, healthcare and ecology in the region.
For now, there is nothing to indicate how Abe's key initiatives will subsequently unfold. Even if all the latest plans materialize, there is no guarantee they will be sustainable, and even if they are, it is doubtful that they will lead to the resolution of the Territories' issue. Leaving aside the question of the future, it can be considered as a kind of gambit by Japanese government to show the public that things are now moving. The prospect of significantly expanded economic relations between the two countries is limited.
As a result of the tension between the economic giants the people living in the region feel being besieged by these powers.
Don't they deserve a usual, if not honorable, life at all?
Will China Save the Planet? Book Review
Barbara Finamore has been involved in environmental policy in China for decades.  Her new book, Will China Save the Planet?,is a succinct report (120 pg.) on the short, yet promising history of China's actions to address climate change and pollution.
Chapter 1 is about the recent global leadership role that China has taken in the fight against climate change.  At first, the PRC was hesitant to commit to specific pollution-reduction benchmarks.  After experiencing increasingly devastating bouts of industrial smog in the 1990s however, China began to take its environmental commitments more seriously.  It has set out to become the de facto leader in combatting climate change through ambitious domestic action and sponsoring international conferences.  The Trump Administration's withdrawal from the Paris Climate Agreement has only furthered China's dominance.
Chapters 2-4 give in-depth analysis on China's efforts to wean itself off of coal, develop its renewable energy capacity and become a global leader in electric vehicle production.  China has long used coal to fuel its unprecedented rate of industrialization.  In recent years, it has pledged to wean itself off of coal dependency by enforcing coal plant efficiency standards, enacting a cap-and-trade program, managing grid output, promoting local politicians based on their success in implementing green policies and supporting green energy developments.  China is now home to many of the world's top manufacturers of solar panels, wind turbines and commercial & private electric vehicles.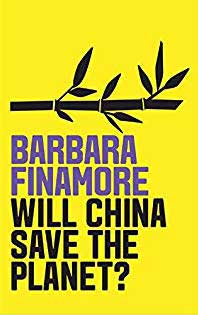 There is much to applaud China for in its efforts.  Finamore writes that, "After growing by an average of 10% annually from 2002-2012, China's coal consumption leveled off in 2013 & decreased in each of the following three years… Largely because of the dip in China's coal consumption, global CO2 emissions growth was basically flat between 2014-2016."  By moving away from coal, China has been able to, "Every hour… erects a new wind turbine & installs enough solar panels to cover a soccer field." As of last year, "Chinese solar manufacturers accounted for about 68% of global solar cell production & more than 70% of the world's production of solar panels."
Chapter 5 focuses on China's mission to export its green initiatives around the world, particularly through its Belt and Road Initiative (BRI).  The BRI is shaping up to be the largest international infrastructure plan in history, investing trillions of dollars in 65 countries in Asia, Europe, Africa and the Middle East.  China thus has a golden chance to help much of the developing world to adopt clean energy goals and foster economic growth.  The Chinese government is encouraging its citizens to invest in renewable energy initiatives in the BRI countries by implementing a "green finance" system.  Through its pivotal role in the G20, China can also help to lead the developed world by spearheading reports and policies among the 20 member nations.
Barbara Finamore has written a highly readable and informative overview of China's role in the global climate change battle.  She lists the Chinese government policies that have led the world's largest nation to meet and exceed many of the green benchmarks that it set for itself.  It would have been helpful if Finamore had written more about China's water instability and how that ties to the Tibetan occupation, as access to drinking water is one of the top environmental issues in the world today.  As a whole, Will China Save the Planet?is a good primer for environmental policy analysts and anyone else interested in studying feasible solutions to climate change, humanity's greatest threat.
Is Strategic Balancing a 'New Normal' in Interlinked World?
The G-20 Summit 2018 will be remembered for extraordinary  large number of bilateral and trilateral meetings, which seem to be even more significant than the main purpose of the meet. There are some high profile bilateral meetings like US – China and US – Russia (Scheduling of which has seen many flip-flops) which are very significant in context of Trade-War or Ukraine crisis. The two trilateral meetings involving US-Japan-India and China-Russia-India are also seen to be very significant because of centrality of Indian position in both the meetings. One of the reasons for this phenomenon is that the world is that the world has got interlinked so much as never before, hence even bilateral relations between global powers impact the world directly or indirectly.
When a large number of countries including US allies, strategic and trade partners joined AIIB, against the wishes of US, it was quite evident that a time has come that many countries will like to have alternate sources of funding other than west dominated IMF or Japan dominated ADB and will follow their own national interest. Similarly when China exhibited aggressive design of converting feature and atolls to artificial islands, with a view to have South China Sea as 'Chinese lake' based on unilateral interpretation of history ignoring international laws, UNCLOS and decision of ICJ, a group of democratic countries huddled together to form QUAD with a potential to counter balance such moves, which have possibility of obstructing global trade and exploitation of global commons. The Russian aggression westwards post Crimea, brought many western countries together resulting heavy sanctions on Russia, (followed by the recent standoff with Ukraine, Martial Law in some parts of Ukraine and the criticality continues. The Western opposition and sanctions was instrumental in pushing Russia nearer to Beijing. The international relationships and strategic interests of most countries in the interlinked world of today are so interwoven, that it is difficult to count countries only in one grouping; hence many new issue based groupings have emerged in last few decades.
Are Global Powers pushing everyone to Strategic Balancing?
In the exuberance of pursuing 'America First' policy, in last few years US has been highly critical of some of its allies, strategic and trade partners, whenever they did not follow a course which was of interest to America. In some cases it used threatening gestures, while some others were put under sanctions. The policy got a major jolt, when they threatened everyone to support their decision of shifting embassy to Jerusalem, but many countries junked the threat and voted as per their own perception. A similar issue came up earlier, when the last US President got all Head of States of ASEAN countries together to discuss South China Sea issue and wanted a joint statement, condemning Chinese actions, but those countries did oblige.  Pulling out of Paris accord for climate change, Iran Nuclear deal, TPP are some more examples when all the 'Friends of US' are not on the same page, and decided to continue with it even without US. Pulling out of nuclear deal with Russia is under global criticism, as it could trigger fresh arms race and a dangerous one, although US has some strategic logic to do so in American interest. The last G-7 Summit was not a pleasant experience for US allies due to alleged self centered economic approach of US. The NATO allies are also relatively lesser confident of US backing and keep waiting for next surprise from US Administration. Under these circumstances, Is US Concept of 'With US' or 'Against US' is outdated in Interlinked World?
On the other hand Chinese after announcing Belt and Road Initiative (BRI) in 2013, with elevation of President Xi Jinping from 'Chairman of everything' to 'Core' and 'Leader for life', exhibited its expeditionary design starting from South China Sea to land grabbing in Indian Ocean. With its fast growth it tried to showcase its methodology of governance better than democratic model. Its 'Incremental Encroachment Strategy' in Doklam as well as South China Sea exhibited its ambitions exceeding beyond peaceful growth to the arena of global strategic dominance; hence it started facing opposition from a group of democratic countries in various forms like formulation of QUAD and other groupings. Interestingly most of Chinese neighbors did not buy its method of governance and some of them went democratic in recent past, while maintaining good relations with it. In case of Russia also, we find Germany, a US ally drawing gas from them. Russia and China helping out North Korea with fuel and essentialities immediately after Singapore Summit between President Trump and Kim. Russia a strategic partner of India supplying military hardware to Pakistan and many other countries. A cross pollination of relations is therefore quite evident.
Analysing the cases of three global powers above, a time has come when most countries want to manage their international relations as per their own national interest, and do not want their strategic choices to be dictated by others. The strategic autonomy is quite dear to every sovereign country. It is also a fact that the world today is much more interlinked; hence issue based relationships is increasing. In context of the above let me analyze few cases justifying the 'Compulsion of Strategic Balancing' in international dynamics.
Japan's Insecurity and Prime Minister Abe's visit to China followed by meeting Indian Counterpart
During Prime Minister Abe's visit to China on the 40th anniversary of the 'Treaty of Peace and Friendship between Japan and China' hardly any issues of divergences was discussed. It was looked as an effort to 'Fostering Mutual Political Trust' and 'Cooperation and Confidence Building in Maritime and Security Affairs'. Beyond good optics, It can be seen as an effort to balance out/reset relations with China, and a messaging to Uncle Sam, about independence in foreign policy formulation of Japan. Immediately after this first visit to Beijing since 2012, Prime Minister Abe hosted Indian Prime Minister Narendra Modi, in a resort near Mount Fuji for a luncheon Sunday, just a day after returning from talks with the leader of China. While the leaders may call India-Japan partnership having been strengthened as a 'special strategic and global partnership,' but beyond the optics, it can be termed as an effort to balance relations between China and India as well.  India would perhaps be looking to move forward in convergences, and need not be concerned of Sino -Japan engagement because India and Japan have hardly any issues of divergences. The balancing/resetting by Japan in international relations was again exhibited, by the fact that Japanese PM seems to be  "determined" to wrap up talks toward peace treaty based on 1956 declaration with Putin, stipulating the return of two of four northern islands by Russia to Japan, while retaining claim on all four. The self confidence of Japan in balancing act between US, China, Russia and India is noticeable.
South Korean bonhomie with North Korea
South Korea despite being apprehensive of dangerous arsenal of North Korea, continues to be an ally of US. Deployment of THAAD, military exercises with US forces, have caused great anxiety not only in North Korea, but in China and Russia as well. Despite heavy sanctions on North Korea, it continued with its nuclear and missile tests. When President Trump started giving confusing signals of 'America First' and asking allies to pay for their security, South Korea was inclined to attempt peace in Korean Peninsula and making it nuclear free. It was successful in seemingly impossible diplomatic exercise of getting together Kim and President Trump together for a summit. As an analyst, I do not count the summit anything beyond optics, as nothing worthwhile has changed in nuclear and long range missiles capabilities of North Korea as well as UN sanctions, but South Korea has improved its relations with North considerably applying the theory of strategic balance. North and South Korea had Summits, exhibiting lot of bonhomie, decided to field one sports team under single flag, started people to people contact, and South Korea started helping North Korea with essential humanitarian needs, where China and Russia joined in to start business as usual with North Korea, immediately after Singapore Summit. The optics of keeping missiles and nukes away from North Korean parade does not mean that it will really destroy the only leverage it has, which is making US talk to him, and condemning Rouhani and Assad, looking for regime change there. Some symbolic destruction of few testing sites by North Korea and destruction of few posts along demilitarized zone does not mean that South has full confidence over North Korea but it clearly indicates that South Korea is balancing/resetting relations between them.
India's Strategic behavior: Is it different than Balancing/Resetting International relations?
Post Wuhan visit of Prime Minister Modi to China it is being alleged by western media that India has perhaps drifted towards China. In my opinion there is hardly any worthwhile change in Indian strategic behavior. India has a set of convergences and divergences of interests with major global players namely China, USA and Russia. India has so far been able to keep these relations exclusive of each other; hence has been able to successfully manage an independent foreign relationship without any bias. In the turbulent complex environment of today, our convergences and divergences have started impacting each other. India's differences with China on certain aspects of Sino-Pak nexus, use of global commons in South China Sea, its adventurism in Indian Ocean, and obstruction to Indian entry in NSG can also be viewed as convergence of interests with US. India's differences with US on trade, tariff, and CAATSA in context of Russia can be seen as convergence of interests with China The silver lining is that US being our strategic partner will like to have well equipped Indian Forces to balance China and Indian connectivity to Afghanistan, in case Pakistan does not serve its strategic interest. The US waiver on Chabahar port and connectivity to Afghanistan, as well import of Iranian oil for next six month is a welcome step by US towards its strategic partner India.
After Indian expression to expand the scope and dimension of QUAD, opening it up to other affected countries, there is a general feeling amongst other QUAD members that India is perhaps getting softer towards China in progressing QUAD agenda. The reality is that India has an independent foreign policy.  In Indo-Pacific, it stands with US, Japan and Australia in checking Chinese encroachment of global common like South China Sea, stands for seamless movement in international water and rule based order. Interestingly none of the QUAD members have common unsettled land borders with China. In land frontier and combating proxy war, India has to fight its own battle with some help from friendly countries including equipment from Russia, Israel, France to name a few, besides Indian friends from QUAD, hence it has to tackle relationship with China in a different manner than other members of QUAD. India therefore has to maintain harmonious relations with all its friends and neighbors to pursue its national interest. Despite such complexities, the silver lining is that the US, as well as China want better relations with India and vice versa. Russia also will not like to give up the largest purchaser of military hardware and a strategic partnership which stood the test of time even in 'Heated Cold War' era, hence, with smart diplomacy, India should be able to manage an independent foreign policy in current global environment. The number of bilateral and trilateral meetings attended by India clearly explains the balancing diplomatic exercises carried out by India, as per its National interest. Indian participation in two significant trilateral meetings namely US-Japan-India and China-Russia-India signifies the centrality of India. It clearly indicates the efforts required to balance out relations with two separate groupings which have wide gap in perceptions.
Unilateralism is Outdated/Impractical Concept
There is a growing opinion that US needs to revise its policy of sanctions and CAATSA. The analysis suggests that President Trump's reintroduction of sanctions on Iran,(with many of its allies still honoring Iran Nuclear Deal), as well as further push on CAATSA (without modification) on countries trading with Russia might edge US towards its own diplomatic/ strategic and economic isolation in the long run . The ICJ decision on 03 October 2018 ordering US to remove any restrictions on the export of humanitarian goods and services to Iran to some extent shows that the world may not always buy US narrative on sanctions. Similarly Chinese aggressive stance in South China Sea will continue to bring resistance in different forms by collective efforts of affected parties, and its purse diplomacy will not work everywhere. Ongoing Trade War, strengthening of Taiwan and military posturing in South China Sea are indicators which will discomfort China.  In interlinked world interactions with all countries wherever their interests converge is the order of the day. Japanese trade with China, visit of Prime Minister Abe to China followed by visit of Prime Minister Modi and Countries pursuing relations with Saudi Arabia despite CIA revelations are some examples of this new normal in future. It is also expected that in a multilateral world of today, no one country will be able to dictate the strategic choices of others or force any country not to act in its national interest in future. It also proves a point that any country, which thinks that it can rule the world all by itself, is sadly mistaken in the future world, which is overly interlinked.
Chinese Perspective on South China Sea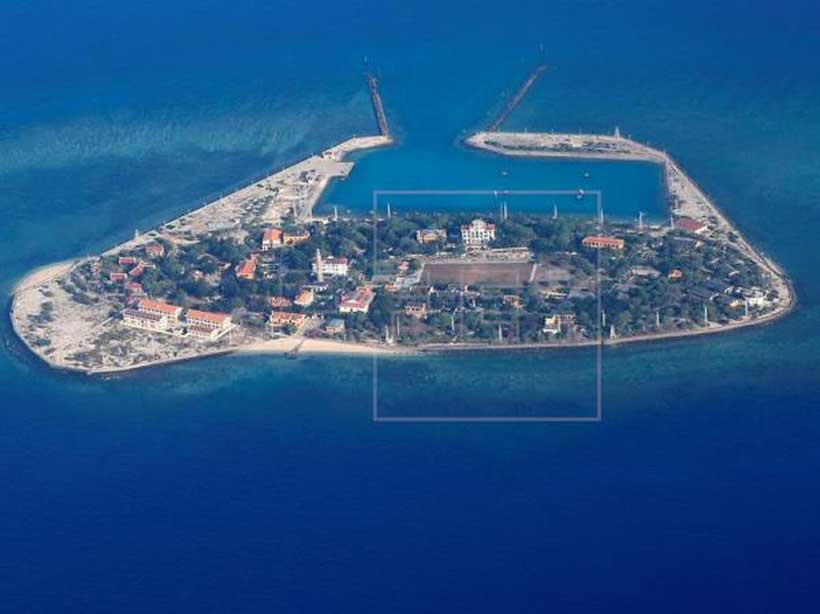 Chinese Premier Li Keqiang during his Singapore visit for the China ASEAN summit had remarked that China would work hard and ensure that the Code of Conduct (CoC) on South China Sea is concluded within three years. While the global community and regional strategic experts waited for sixteen long years (2003-2018) to get a single draft on the CoC, another three years would be acceptable. However, outlining Chinese objections and rather incoherent historical arguments might not hold true in the long discussions. The problem for Chinese is that while they have technically agreed on the single draft, the reservations with regard to conduct of exercise and the non-binding nature of the COC will once again open Pandora's box. Within China, there have been strong advocacy groups and even historical facts which are constructed to build the narrative that South China Sea belonged to China since times immemorial. However, in the same context, historically, Hainan island belonged to Vietnam, and it has been accepted by the Chinese. The reflections of which can be seen in their provincial museums. The nature of debates and discussion in this context is interesting, and it is still not clear that how much China going to accommodate the interests of other claimants and whether there would be a lasting peace.
Evaluating the developments with regard to SCS, China has made it very clear that signing of COC does not in any way means that the territorial and maritime sovereignty issue related to the contentious zone would be resolved. So if the global community is under this utopian idea that things will smoothen out, might face shock in future. China has been claiming during the PCA arbitration between 2013-2016, SCS was not peaceful and there have been untoward incidents. However, in the post PCA phase there has been relative peace in the region. China has been claiming that with the influx of new actors including US, UK, Japan and Australia, the issue of territorial sovereignty and maritime zones would give rise to new trends in regional conflicts. Of late, there has been a series of unpleasant face offs between China and US, and it has been claimed by scholars from China that SCS might influence US-China relations in future. Chinese scholars have claimed that SCS is more about geo-political interest rather than any strategic advantages in terms of sea power. It has been seen that competition between US and China is strategic and structural and the bigger challenge is that it is irreconcilable. Scholars from Chinese institutes such as National Institute on South China Sea have stated in public discourse that US have been using strong propaganda mechanisms to project that Chinese island building would jeopardize peace and tranquility in the region. China believes that there should be some balance with regard to the interactions between claimant states and the role played by non-claimants. Closely emulating US stance other US allies are trying to flare up tensions and it is stated in Chinese discourse that in May 2017 and between August -October 2018, Japan as well as other US allies have conducted operations and sorties leading to unnecessary tensions. Chinese believe that presence of US undermines peace and stability in SCS. Among the claimant states peace and tranquility is undermined because of US military interactions with Vietnam, Indonesia, Singapore and Australia focusing on the developments in SCS.
China has conducted military exercises with ASEAN in the past and is willing to build structural mechanisms to address issues of trust and confidence building. The claimant states need to work on the cooperative action plan such as developing joint cooperative mechanism for exploration and development of resources. However, the serious lacunae in Chinese proposal is that it wants to work in non-disputed areas before making any commitment in SCS. Outlining the Chinese perspective on the reasons for flare up in SCS, Chinese scholars have projected that the reasons include the conduct of US navy, interference in COC consultations, facilities and military deployment in SCS by other claimants, and unilateral action in disputed areas by the outside powers.
While the Chinese narrative might seem convincing but there are flaws in this discourse. Firstly, China has failed to outline the geographic coordinates of the nine-dash line and the nine-dash line was at one point eleven dash line also. It claims that it has resolved maritime delimitation mechanisms between China and Vietnam in the Gulf of Tonkin due to which the two dashes were removed from the claimed area.
President Xi has signed an MoU on oil and gas exploration during his visit to Philippines but China feels that the development and even exploration of any oil and gas exploration should be endorsed by China as it is the biggest party to the conflict. China has also proposed that China and ASEAN should maintain peace and stability in SCS without any outside intervention. The proposal of developing Reed bank has been made by China as it is a non-controversial area. Nevertheless, China has made it very clear that COC would not be able to solve sovereignty and territorial issues.  In conclusion, China has made it clear that it would not define the geographic coordinates of SCS claimed by the country as it would give a wrong impression that China is going to usurp the whole SCS but the challenge for China is that it has not yet done its homework and is wary of the global backlash. Of course, US-China trade war has impacted Chinese hardline stance on SCS.