New Trend of Regional Security Cooperation perceived or misperceived?
Authors: Nodir Boboev & Yihan Zhang
The Shanghai Cooperation Organization (SCO) started in 2012 as a multiple organization of its original member-states such as China, Russia, Kazakhstan, Uzbekistan, Tajikistan and Kyrgyzstan. The main goals of the SCO range from promoting good neighborly relations and mutual cooperation in spheres of economy, education, energy etc. to the maintenance of regional peace, security and stability.
During the Astana summit on June 8-9th, for the first time since its formation the Shanghai Cooperation Organization officially extended full membership to India and Pakistan. The inclusion of these two states has not only add the number of the members from six to eight states and geographical expansion of two continents (Eurasia) and three oceans (Indian, Pacific and Arctic Oceans) but also has given all of the members equally new economic opportunities. SCO includes 8 member-states, four observer-states and six dialogue-partner states, altogether with the population of 3 bl., that is, closer to half the world's population and nearly 20% of the world's GDP. Besides it increases number of nuclear-weapon states from two to four which bring a significant change in the balance and prestige of the organization.
Obviously, the entry of India and Pakistan into the SCO certainly turns this organization into a full-fledged and powerful Eurasian League. India and Pakistan both are strategically important actors in the region. According to Asian Development Bank (ADB) in 2017-18 India's growth rate in the next fiscal will reach 7.4 -7.6%, staying ahead of China. India is one of the regional powers with estimated population of 1.3 bl. massive economy inclusion of which creates meaningful opportunities for China as well as other regional economies. And equally Pakistan's significance is bound to the security issues of the region in general and Afghanistan in particular. It can ease the fight with terrorist and extremist groups in Afghanistan and provide stability at the regional level. In this regard, to bring both India and Pakistan into the SCO is strategically vital for the Organization in achieving its goals in the Eurasian realm.
Both China and Russia are the main drivers of the SCO. China's role is more in the field of economy and finance rather than military-strategic power. China is the wealthy and most rapidly developing country of the SCO, capable of competing with the West in the economic sphere. Also from the perspective of demography, China is the leading member state. Russia is more of a political and military-strategic role, as the geographical position of Russia is equally important in this regard. By joining together with the huge population of India, whose economy is growing steadily, combined with the giant geopolitical and strategic power of Russia and the economic scope of China, makes the SCO one of the most influential regional blocs capable of counterbalancing any such kind of organization in the region and around the globe as well.
Frankly, India's relation with Russia relatively is good likewise China's with Pakistan. Russia's consistent on inclusion of India into the organization finally got approved by China with the condition of Pakistan be included too. This move has brought a sort of balance between the two strong players in the SCO. However the support of China and Russia for their respective friends should not be allowed to spill into the organization in order to avoid any further escalation or division in the organization. As for the stance of other members of the SCO on the inclusion of India and Pakistan is concerned, they have not been so explicit or differing. They have formally put force behind the decision which otherwise was initiated the two main actors of the grouping, i.e. Russia and China. In other words, these member states either are comfortable with India and Pakistan or they have kept on with their opinions of difference if there are any. The possibility of difference in the club cannot be ignored as the late Uzbek President Islam Karimov had openly shared his reservations about the possibility of India and Pakistan joining the SCO. It is true that they need to demonstrate their wisdom and tactics.
The dynamics of current relations between India and Pakistan as the latest move to expand the SCO are highly vital to understand the prospective role of new SCO. There can be two-pronged explanation of recent developments involving these two nuclear powers. Firstly, India-China-Pakistan relations have their peculiar dynamics. The "Belt and Road Initiative" agenda sits at the top of this triangular relationship for now. Like other regions China is trying to expand its "B & R" project in South-Asia region but India is unwilling and at times openly opposing China's initiative in the whole region. India has categorically raised its voice against the CPEC project similarly it overlooks China's invitation to participate in the B & R forum summit in last May. Territorial disputes between China and India also lurk beneath the surface. For instance, the current disputes in Sikkim region in which the Indian forces stop the Chinese construction work on a road in territory claimed by China. In spite of Beijing's demands, New Delhi has yet to withdraw its forces. The historic triangle of the strategic rivalry and friendship between China, India and Pakistan is another major factor. Even if China has tried to remain neutral in Indi—Pakistan rows, India always considers China to be its rival and friend of Pakistan.
Secondly, Indo-Russia, Indo-US and Russia-Pakistan relations are likely to have major impact on India's position in the SCO. At times when Russia's relations with the US have reach a new low, India is increasingly cozying up to the US. India's bonhomie with Washington might not go down well with Moscow and Beijing as the two great powers have been skeptical of the US influence in this region. On the other hand Russia and Pakistan have started to improve their relations. In fact India has shown its reservation about Russia's military cooperation with Pakistan. Yet, Moscow for its own strategic concerns has ignored New Delhi's uneasiness.
In light of these observations, it can be argued that Pakistan might have advantage over India in the SCO in the near future. Its relations with both China and Russia are on positive note. As Pakistan has been a strategic partner of China since the early 1950s, Russia seems to be comfortable with Pakistan's role of undermining the US presence in Afghanistan. If India's relations with the US go to the level that Russia and China are disturbed, India's influence in the SCO will further be undercut.
However, Pakistan's role in view of the cross-border extremism can have serious impact on its relations with other members of the SCO, for example if Pakistan—based or Pakistan—endorsed elements are linked to any episode of violence in China's Xingjian region or Tajikistan or even India, the organizational calculus will go against Pakistan. It will be helpful for India if Pakistan gets pressurized by the SCO for its role in cross-border extremist activities. In the meantime, the SCO members might be in a better position in urging Pakistan to change its policy towards the regional proxies if the SCO could make any break- through on this count it will be a major gain for this organization.
The SCO will have to focus on three major areas of cooperation. First of all, it should work for the collaboration between member states, especially India and Pakistan, in maintaining stability and security in the region. Terrorism and Afghanistan are major issues in this respect. Pakistan can play pivotal role in this regard. Secondly, India and Pakistan disputes should be effectively kept under check so that no crisis boils into an active war. The SCO will have to encourage both members to resolve bilateral disputes peacefully. Finally, the US influence which has been obvious in the form of its presence in Afghanistan and increasing relations with India will have to be managed properly.
(*) Yihan Zhang, international educator
US Air force : Competing with rivals or creating a new weaponry market?
US President Donald Trump has once again stressed the need for formation of US space force, reasoning that Russia and China are pioneers in the area.
The US Space Force, which is intended to have control over military operations in outer space, would be a new branch of the military by 2020, on par with the army, navy, air force, marines and coast guard.
Trump's remark proves that Washington's main objective of the space force is not to lag behind in the competition with its traditional rivals.
This is the first time since the adoption of National Security Bill in 1947 that a new branch of military is added to the US Armed Forces. Air Force Space Command (AFSPC), sometimes referred to informally as US Space Command, will be a major branch of the United States Air Force, with its headquarters at Peterson Air Force Base, Colorado. This command intends to support US military operations worldwide with a variety of satellites and cybercrime operations. Approximately 47,000 people in 88 locations throughout the world will carry out AFSPC operations.
Trump believes that a mere US presence in space is not enough,  that it must dominate it as he does not want to see the dominance of China and other countries in space.
The new space force will have the same power as the other branches of the US Armed Forces, and will monitor space and cyber-attack operations, including satellite management and launches, including launches of ballistic missiles. But unlike NASA, which focuses mainly on space exploration and scientific discovery, the new space force will focus on military aspects and space defense.
Adversaries
The BBC writes that military and non-military operations in space carried out by the US Global Positioning System (GPS) could interfere with each other. Satellite navigation uses GPS, which the US military invented and is used by civilians, too.
"People are unlikely to know that space is now a military environment," said Alexandra Stickings, research analyst for Space Policy and Security within the Military Sciences team at RUS, explaining that this has been going on for decades.
During the Cold War, the US and Soviet Union weren't fighting in space but used spy satellites. At that time, Washington had deployed an anti-satellite rocket in the Pacific Ocean, and Moscow developed a weapon that could destroy a satellite in orbit.
According to Secure World Foundation, China, Russia and the US have the technology to destroy satellites. These weapons are missiles thrown directly from earth to a satellite in orbit.
These weapons are known as "same orbit" and are actually satellites launched by rockets from the ground. After the missile is separated, the satellite will target itself to the orbit of the satellite and will either connect to it or collide with it.
In 2007, China launched an anti-satellite rocket to destroy a meteor orbiting 800 kilometers above Earth. The experiment succeeded.
Meanwhile, Washington has claimed that Russia is developing a laser aerial system designed to disrupt US space systems. The Pentagon also claims that Moscow is creating missiles that can be launched from fighter planes to destroy US satellites.
Cecil Eugene Diggs Haney, a retired US Navy admiral who previously served as Commander, United States Strategic Command (STRATCOM), said that the US should study raise funding for space programs and overall preparedness.
Fruitless efforts to demilitarize space
Although the US is pursuing military goals in space, under the pretext that China and Russia are taking military action there, in 2008 Moscow and Beijing proposed a draft international agreement to prevent the deployment of weapons in space. To this day, Washington has made various excuses and has not signed the agreement.
In 2014, Russia presented another draft resolution to prevent the deployment of weapons in space to the UN General Assembly, which once again faced opposition from the US and its allies.
In line with that, Reuters writes that evidence suggests the Trump Administration has defined space as a new battlefield. In his speech in the Pentagon, Mike Pence said: "History proves that peace only comes through strength. And the next generation of Americans to confront the emerging threats in the boundless expanse of space will be wearing the uniform of the United States of America as well." Trump's vice president several months ago also said that the US should strengthen its space force in the future as much as its ground forces.
Many people like Pence believe the US will face new threats in space soon. The Chief of Staff of the US Air Force, General David Goldfein, recently delivered a speech at the Air Force's annual meeting where he said that mankind will eventually face space warfare that must use information from all areas, including air, cyber, land, sea and space, to increase its military strength.
US Secretary of Defense James Mattis has recently announced that the Pentagon agrees with the plan to form a space force and considers space a new battleground and that it plans to create a combat command. He added that the Pentagon fully understands Trump's concerns about protecting U.S assets in space, thus the US intends to take this into account because other countries have shown that they can attack these assets.
NASA chief told CBS News in an interview last month: "Our very way of life is dependent on space. If we lose the GPS signals, there are no interbank transfers, and no food in the stores among other things, which is why hostile countries around the world are taking steps to harm US capabilities."
Some argue that the formation of a space force is time-consuming and requires a huge effort. Some political observers have also warned that a space force could trigger an arms race in outer space. Critics believe that many of the assigned missions are already being carried out by the other branches of the US military, and that a "space force" is unnecessary and too costly.
Former US Secretary of the Air Force Deborah Lee James has claimed that few or no one in the Pentagon wants President Trump's Space Force. "None of them are in favor of a Space Force, I say none of the top leaders, but they're stuck."
She also said that close to 35,000 people are already working in the US Air Force and formation of a new military wing could be disruptive.
Since Democrats in the US Congress also do not support Trump's plan, formation of a US space force may also face a legal barrier. For example, Senator Brian Emanuel Schatz has called establishment of US Space Force a stupid idea and predicted that it would never be realized.
Vermont senator Bernie Sanders has also criticized the plan saying, "Maybe, just maybe, we should make sure our people are not dying because they lack health insurance before we start spending more billions to militarize outer space."
Farid Karimi writes in Zoomit:  "The United States now has more than 800 satellites in total, but while the US Army will not need any new satellites, it cannot form a space force overnight.  The formation should be approved by the Congress, just as the US Air Force separated from the Army long ago with Congressional approval.
A new weapons market
In addition to the US, Russia, and China, many other states such as India, Iran and Japan have been operating in space and have launched satellites. No doubt they will also try to improve their defenses against their enemies in space. This will ignite a weapons race and a new weapons market.
The US, Russia and China are three of the world's largest arms manufacturers and the world's weapons market is in their hands. The formation of a new arms market puts more profits into the pockets of arms manufacturers.  That may be one reason for Trump's insistence on the development of US space forces.
First published in our partner MNA
Future of ISR Capabilities in South Asia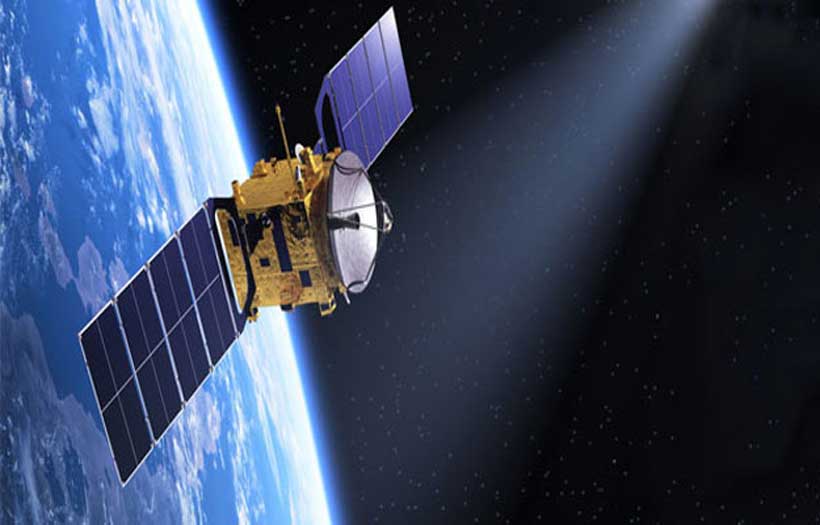 A number of problems faced by the inhabitants of the South Asian region include poverty, food scarcity, natural calamities, and mismanagement of the resources by the governments, corruption and so on and so forth. Cherry on the top is conflicting relationships regional nuclear neighbors leading to huge expenditures on military build-up. Thus, first priority of most of the regional states is to secure themselves from external and internal threats by spending of large sum of budget on military/ arms buildup.
The beginning of 21st century brought the information technology into play which changed the life as we know it. Developed world adopted this change much faster than the developing countries. However, because information technology eliminated the distances and was so cheap that even the developing states could not remain immune to it. Nonetheless, due to technological hurdles the journey is not as smooth as it was for developed countries.
It is a fact that every man-made technology has a flip side; same is the case with information technology. States started using the information technology for military purposes along with civilian purposes which blurs the lines of its use in peace time and war times. Previously information was just considered as integral component of warfare, but in present times information is the warfare.
States are flexing their muscles in technologies that help them to attain real time information on enemy to eliminate the element of surprise not only in war or crisis time but also in peace times. One significant technology which is making its mark to facilitate intelligence and information gathering is Unmanned Armed Aerial Vehicles (UAVs) also known as Drones.
Being a developing region, the focus of South Asian states should have been on the elimination of poverty and facilitation of basic facilities to its population. However, security concerns and threat perceptions forced states to invest in their militaries to ensure their sovereignty and territorial integrity. Security situation of this particular region is complex because two arch nuclear rivals that are neighbors are involved in continuous arms race.
Till last decade the focus of security concerns in South Asia were related to conventional and nuclear issues, but with the information warfare knocking at the door, the situation is gradually yet surely changing. With the evolution and amalgamation of new technologies into warfare, South Asian security situation is becoming more volatile and fragile. These difficulties are not arising because new technologies are coming into being but because of the myopia of states to restrain themselves to not use technology against each other.
Recent in South Asia reveals that information warfare which would involve cyber warfare, space weaponization and ISR technologies are making their way into South Asia. Both nuclear rivals do have the capabilities for Intelligence, Surveillance and Reconnaissance (ISR), which also include the technologies like drones and satellites.
These drones by both states were operated through existing ground control stations, which restricted the range, endurance and flexibility of these drones.  From military point of view drones control through ground based control station is a short coming. The same short coming acted as the much desired restraint on the use of technology in South Asia.
However, the recent chain of events reveal that drones will be used in South Asia by India through satellite control which will definitely boost the flexibility, range and endurance of the Indian Drones. India is all set to launch another satellite GSAT-7A which will be an advanced military communication satellite in geo-synchronous orbit; it would be especially designated to Indian Air Force.
India in its most recent Communication Compatibility and Security Agreement (COMCASA) signed with the US is trying to procure armed Sea Guardian Drone or Predator-B drone for effective intelligence, surveillance and reconnaissance. Predator-B is not only capable of information gathering but can also fire "Hell Fire" missile and smart bombs. It is capable of flying at high altitude, with jamming proof systems like protected GPS, IFF (identification of friend or foe) receiver and has ability to re-arm as well.
Besides, Predator-B India is also in process to acquire missile armed Heron TP drones from Israel for $ 400 million dollars. Fleet of Harpy UAVs is also part of Indian inventory. Harpy is also technology acquired from Israel but is not equipped with missile. India has already shown the intention to create tri-services for space, cyber and innovative technologies in military to develop and use them more effectively in future.
To counter India in drone of UAVs technology Pakistan has also made its indigenous drone named Burraq, which is also capable of firing laser guided missile. Moreover, after the COMCASA and S-400 deal, Pakistan is buying 48 armed Chinese Drones, Wing Long II.
However, in face of growing competition in  ISR capabilities and Information warfare, at the moment Pakistan might also ventured into dual use remote sensing satellites and designated military satellites, to not only have real time intelligence but to increase the endurance and range of its drones as well.
Thus, in the light of current trends it would be safe to say that space, cyber and ISR technologies are becoming part of South Asian military environment. Acquiring armed ISR technology like drones reveals that currently both states are preparing themselves for modern and sub-conventional warfare. Moreover, continuity in conflicting relationship between both states will catalyze the competition in ISR technology and induce more lethality in it which would lead to more instability.
Romania Militarizing the Black Sea Region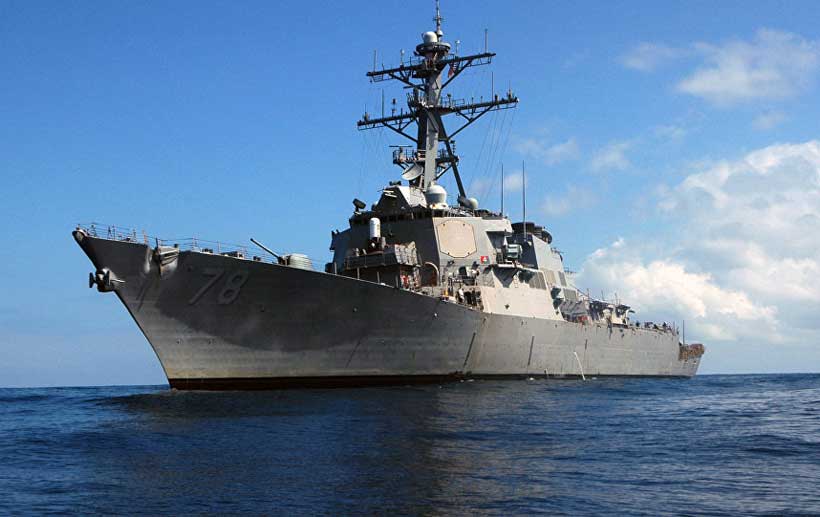 Romania's policy in the Black Sea region is aimed at creating strategic prerequisites for Bucharest to achieve long-term regional leadership.
Russia is the only Black Sea country, which does not fit into the geopolitical landscape being built by Bucharest. It is a country with which Romania, as a member of the EU and NATO, is not bound by allied treaties. Therefore, Romania views Russia as an obstacle to its plans, and its policy is aimed at getting this hurdle out of the way.
Strengthening European security is part of the general context of containing Russia will dominate the agenda of Romania's chairmanship of the European Council from January 2019.
Worried by the current imbalance between the northeast (Baltic region: Poland, Baltic states) and the southeast (Black Sea region: Romania) flanks of NATO, Romania will seek to offset this by beefing up NATO's military presence at both ends of the arc of instability now being created.
Russia's presence on the Black Sea is seen by Bucharest as a sign Moscow's growing influence in the eastern Mediterranean region, which, simultaneously, is reducing the West's sway over the region. Bucharest sees that as a long-term problem as a drop in the West's influence in the Mediterranean will significantly undermine Romania's own position in the Black Sea region.
Even though Russia's military doctrine does not pose any deliberate threat to Romania, this still does not deter Bucharest from making anti-Russian moves. Amid the US' and EU's current tensions with Turkey, Bucharest has a theoretical chance to fill the emerging void in NATO's military architecture in the Eastern Mediterranean. Bucharest is ready (and willing!) to assume some of the geopolitical functions previously assigned to Ankara to act as a regional vanguard in the confrontation with Russia on the Black Sea and increase its strategic significance for the United States and NATO.
The Black Sea region, which links Eurasia with North Africa and the Middle East, serves as a gateway to the Mediterranean, which in turn, is a corridor to the Atlantic and the ocean. Romanian politicians of the past viewed the Black Sea as a road to the Caspian via the Caucasus isthmus with access to Central Asia.
The Black Sea is Romania's only waterway to the outside world that allows it to widen the boundaries of Romanian influence.
Romania's geopolitical doctrine considers the Black Sea as a constituent element of Romanian national identity along with the Danube and  Dniester rivers, and of Romanians as a Black Sea nation. The political tradition of Romania views the Dniester as a natural cultural, political and geographical borderline that separates Europe from Russia-Eurasia, Romanians from Slavs and the Romanian geopolitical area from Russia. The Danube is considered as a vital artery and cradle of the Romanian people, connecting it with the Black Sea and Europe.
Therefore, Romania's expansionism on the Black Sea is not a variable but a permanent aspect Bucharest's foreign policy, along with two other constant vectors to Moldova and the Western Balkans. This three-tier construction constitutes the basis of the Romanian geopolitical consciousness, which, regrettably, is resulting in ill-advised foreign policy moves.
Guided, or rather misguided, by this erroneous policy, the Romanian elites have made all these three components of the Romanian national consciousness and cultural identity dependent on the ever-changing political situation in their relations with Russia.
It was exactly this policy that inevitably pushed bilateral relations on a downward path, since Russia is viewed in this context as something hostile and contrary to the  manifestations of Romanian identity in the world in a political-spatial and cultural-ideological dimension.
Romania spends 2 percent of its GDP on defense with the purchase of modern weapons accounting for a hefty 33 percent of the country's military budget – more than in any other of NATO's East European members. It looks like Romania's chances of equaling Poland in terms of its strategic importance to NATO may soon increase given the country's geographic closeness to Russia's Crimea.
Bucharest and Warsaw have already signed an agreement on strategic partnership, and Poland's "Three Seas" initiative and Bucharest's "Great Romania" project geopolitically complement each other.
The idea underlying the coordinated action by Warsaw and Bucharest is to create an anti-Russian corridor extending from the Baltic Sea to the Black Sea, which is part of Poland's plan to promote European cooperation along the North-South axis.
First published in our partner International Affairs