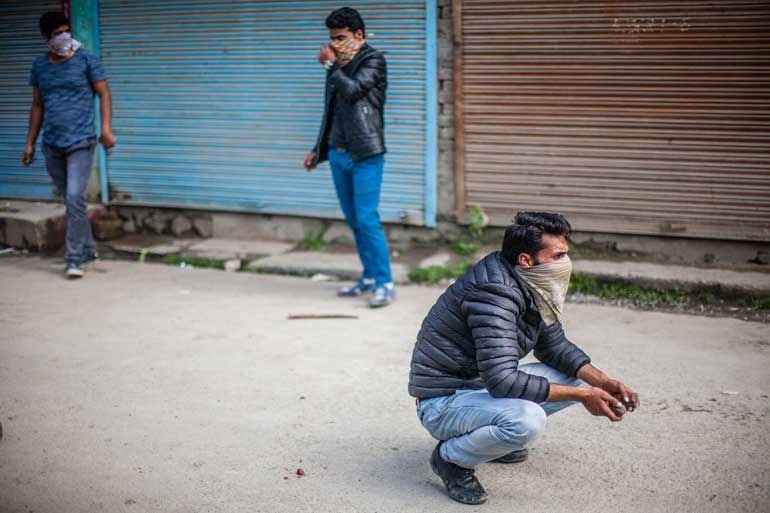 India for Indians, Pakistan for Pakistanis and, obviously, Kashmir for Kashmiris and there cannot be two opinions. Pakistan had been a part of India but no more. But India cannot take Kashmir in place of Pakistan which is now an independent nation. And hence annexation and brutal occupation of Jammu Kashmir is illegal. Kashmir cannot be for Indians and Pakistanis.
We Indians cannot say India for Pakistanis or Kashmiris and similarly, Kashmir is for Kashmiris. Many foreign nations o invaded Kashmir before India and its half-brother Pakistan did it in 1947 and all of them had to leave Kashmir before it was too late. Similarly, Kashmiris know, Indians also would have to quit Kashmir for which a strong popular movement has begun in Kashmir. A restless India is trying all tricks of trade to quell the freedom movement and silence the Kashmiris, but Kashmiri youth is firmly bold and highly resurgent and reasonably resolved to retake their nation.
India went on killing Kashmiris during the last several decades of its illegal occupation and till day over 1000,000 innocent Kashmiri shave been slaughtered in order to silence them from their demand for sovereignty from Indian yoke. India as ruled out referendum, thereby giving slap on the UN. .
When India and Pakistan invaded Jammu Kashmir a soverign nation sandwiched between them, divided it and shared between them according to their military prowess. Britain while quitting New Delhi had left behind its large terror goods with India, the successor state of imperial India. Indian military prowess continues to exercise its might over the region.
India has been quite tactfully avoiding a UN sponsored referendum to determine the future of Jammu Kashmir as it is damn scared of losing Kashmir forever. A referendum would end the nuclearized South Asian tensions forever and allow peace and prosperity of Jammu Kashmir as a soverign nation. New Delhi under all political outfits, both national and regional, plays dirty but criminal tricks with unfortunate Kashmiris, silencing them, and terrorizing the youth. Kashmiris have lost sovereignty, freedoms, peace as they are the target of Indo-Israeli bullets.
India and Pakistan amassed nukes thanks to their joint occupation of Jammu Kashmir obviously on a secret understanding. Britain helped both India and Pakistan to invade and occupy that nation according their individual military might. In fact, had British government resented invasion of Jammu Kashmir by Indo-Pakistan – the newly freed South Asian colonies – the Indo-Pak would have immediately stopped its occupational strategies. As a colonialist power UK only promoted invasions. This explains as to why both UK and USA refuse to sincerely mediate between India and Pakistan and free Jammu Kashmir. These western powers are indeed the rogue states with democratic façade in front. UK and USA are responsible for the creation of a Zionist criminal state in Mideast to control Arab nations.
Struggle for sovereignty
The turmoil in Kashmir, which got intensified after the fake encounter of Burhan Wani (July 2016), does not seem to abet. It has been worsening as reflected in the ongoing violence leading to low turnout of voters in the by poll (April 2017). Shockingly there was a turn out only of 7.14 percent of voters. The by-polls were also marred by violence in which, many a civilians and security force person also died and lately one witnessed with great horror a Kashmir youth being tied to the military truck to prevent stone pelters from throwing stones on the vehicle. Those pelting stones don't seem to be stopping despite the lapse of period of time. These young men are being looked at in various ways.
Farookh Abdullah had stated on the eve of elections that those young men throwing stones are doing so for their nation. This statement of his came under scathing criticism from various quarters and section of media and was dismissed by many as a pre election statement.
Who are these boys who pelt stones? Are these merely Pakistan inspired and funded youth? In the aftermath of state crackdown; hundreds have died, thousands have been wounded and many more have lost eyesight! A section of TV and other media is going hammer and tongs about the role of Pakistan and the funding they receive. The question which needs to be introspected is that will young people risk their life, loss of eyesight or other harm to body just for someone's bidding or some money? Many of them are teenagers, tech savvy and they are so much full of deep hatred that they are willing to risk their lives, not caring about their future. The degree of frustration among them must we horrific.
India media have a duty to shield the military crimes as their own. Only a small section of media has gone deeper into the real issue and have interviewed some of them. The stories of their experiences and feelings shatter one's perceptions about law and order in Kashmir. Many belong to families which have given up hope of any type. Most of these young boys have experienced torture, beating, harassments of sorts and often humiliation For many of them stone throwing comes as sort of catharsis, a feeling of having taken revenge of what has happened to them. It is the only strong way of protest they must be feeling is left for them. Many of them are Pro Pakistan for sure but the basic point remains political alienation which is seeping in deepening. This in turn is due to the suffering and pain to which Kashmir has been subjected due to the prolonged military presence in the area.
Post Burhan Wani murder, the Kashmir based PDP, or even national Conference has been able to see the intensity of the situation. Mahbooba Mufti, the Chief Minister of the ruling coalition, wanted to go for a dialogue with the dissenters, but coalition partner and the party leading at center BJP shot down the idea. Mahbooba Mufti felt that dialogue is the only way out but BJP feels that dialogue is a way to befool the people. It seems the ruling BJP wants to take a hard line to deal with dissidence, regards that dissidence is there only due to Pakistan or ISIS and so repression should be intensified.
RSS has a tendency to give birth to more and more offshoots of Hindutva mode to threaten Muslims. BJP and RSS and other Hindutva elements have gathered Hindutva extremists, calling themselves Jana Sena (people's military), to fight the Kashmiri Muslims youth that uses stone as their weapon to fight the powerful guns of India.
Claiming to be the wholesale patriotic guys of Indian secular nation, the rich core media lords of Indian English/Hindi TV channels put themselves in the mode of ultra patriotic elements to retain Jammu Kashmir even by forcing the military forces to perform a complete holocaust of Kashmiri race. They advise the government and leaders of national political outfits not to let Jammu Kashmir go away from Indian military control saying that once free Kashmiris would support Pakistan and become another enemy of an "innocent" looking India which has killed over 1000,000 Kashmiri Muslims and yet it is not ready to end crimes in Kashmir.
BJP, RSS and Congress feel badly suffocated by the latest developments in occupied Kashmir as Kashmiris just ignore the military prowess and challenge their domination by stone pelting. That is unbearable for them because military should have upper hand to decide the fate of Kashmiris. They are indeed sacred that they would lose Jammu Kashmir sooner than alter But they want to frighten them by using Jana Sena to counter stone pelting in Kashmir by using the military guns and stones alternatively. That would, if implemented, obviously lead to a situation when India would be forced to give away Jammu Kashmir. .
The BJP government on the one hand and the RSS-Congress duo on the other keep scheming against Muslims in general and Kashmir in particular while the Hindu media lords, especially those that run TV channels in English on behalf political and intelligence wings consider it their duty to challenge the Kashmiri youth that has resorted to stone pelting against the terror attacks of India's powerful military forces occupying their lands, killing them in a sustained manner, terrorizing everyone in Jammu Kashmir so that Kashmiris salute military forces and let them do whatever they want to project Indian military prowess the supreme.
On domestic and foreign fronts, BJP has been pursing all Congress policies including on Kashmir issue. Hatred for Islam and Muslims are pushed on heavily by the Hindutva leaders. Targeting the Kashmiris in Kashmir and killing them in a sustained manner by is a part of that anti-Muslim effort. Core Indian media and intelligence wings tell the people that Kashmiris are as much enemies as Pakistanis and Bangladeshis are and they should be made to beg New Delhi for money as Sri Lank and Bhutan have been doing.
It has been a routine scene in many places in Kashmir where women and men, old and young, children inclusive, gather in front of the houses where people mourn the death of their beloved, near and dear ones, and Kashmiri young men are
Freedom struggle in Kashmir grew thanks to involvement many of the youth. Many believe that today youth are being targeted in Kashmir, which is probably why people are feeling alienated from India.
The fallout of the security forces' hardening attitude towards the locals has led to the spike in local militancy. As per media reports, since last year's unrest, 88 local youth have joined the militant ranks. Many attribute this to the growing anger among the youth as "India is not ready to listen to them (Kashmiris)."
Repeated Indian attacks on Kashmiri Muslims leads to counter attacks. With two back to back attacks on security forces, Kashmir's security situation is spiraling into a new cycle of violence. Even as the news of Kulgam ambush came to light (1 May) in which four policemen and two bank employees were killed by militants in Pumbai village, reports began to pour in of the dastardly attack by the Pakistani special forces and militants on an Indian Army post on the LoC in Krishna Ghati sector of Poonch district in Jammu, which resulted in killing and mutilation of two Indian soldiers. The attacks in Kulgam and Krishna Ghati represent the two major incidents since last year's attack on the Indian Army brigade headquarters in Uri in north Kashmir.
Naturally, these attacks have shaken Kashmir's political and security establishment and threaten to push Kashmir on the edge of another spell of unrest and major violence as the summer approaches. The locals that this reporter talked to had very little to say about the attack in Poonch, but offered different viewpoints on the situation in Kashmir. This is in stark contrast to last year, when post-Uri attack and India's surgical strike, there were widespread fears of an India-Pakistan war.
Many believe that the recent attacks are a result of the excessive force being used by the security forces against the locals. The anger is directed especially towards the use of pellet guns which have destroyed the lives of many civilians.
The recent attack in Kulgam and similar attacks is mostly due to Indian oppression. If we look at the 2008 and 2010 unrest, the violence had not been this intense. People thought that India is not agreeing to anything which has caused resurgence of militancy. It is unfortunate that innocent people are getting killed, but if we look at the history, violence has always been countered by violence only.
There is anger among youth, they have been killed, they have been arrested and even tortured and even when minor things happen, they get angry. Same thing happened when forces entered the college in Pulwama."
Clarity and perspective are early casualties during turmoil. Yet now more than ever before we are in need of clarity and perspective to deal with the mess in Kashmir. Instead of being swayed by the noise, blood and emotion, decision-makers must be guided by calm, rational judgment. Kashmir is not lost. Nor will it ever be. However, there is no space for complacency and denial. The Valley is suffering from one of the worst periods of crisis in its history and we must acknowledge it, prepare and implement a plan of action.
It is a problem with multifarious dimensions. However, trying to solve everything at the same time is a sure recipe for failure. Therefore, the Indian state must narrow down its focus.
Therefore, the first and foremost responsibility of government stakeholders (and that includes the Centre, state and the entire security establishment) is to restore the writ of the Indian state in Kashmir. Unless there is fear of authority, rule of law and a semblance of order, any hopes of "normalcy" returning to Valley is a pipe dream.
And unless there is even a semblance of normalcy, there can be no hope for "peace" with a final settlement of surrendering sovereignty to Kashmiris once for all. .
This opium-fuelled dream of "peace in Valley" cannot become a reality amid flash mobs resisting counter-insurgency operations, solders attacking the youth, raising cries of secession, pelting stones, terrorists spraying Kalashnikov bullets and strewing bodies of jawans and Kashmiris alike.
Some students expressed skepticism about the current situation. The student protests make the situation further precarious while the Mehbooba Mufti-led PDP-BJP coalition government is trying to pacify the students and locals. But if the voter turnout in the Srinagar Lok Sabha by-polls and the violence on 9 April is any indication, it is clear that her administration is simply unable to cope with the situation.
The painful truth
Conducting polls regularly tin Jammu Kashmir under Indian occupation o gain legitimacy for its illegal occupation and genocides has not solved the Indian case. Killing Muslims in Kashmir has not silenced the Kashmiris youth, either.
For all our blaming of Pakistan, the Indian state cannot shirk its role. If Pakistan is guilty of fuelling insurgency and using Hurriyat groups to keep Kashmir on the boil, the BJP-PDP coalition and the Narendra Modi government have been guilty of incompetence. The insurgency movement has gained in strength because it has failed to read the writing on the walls.
Indian state terror strategists say that since the neutralization of Hizbul Mujaheedin commander Burhan Wani, a series of tactical and policy errors have been committed. The government has appeared all too eager to cede control and have appeared more interested in short-term placatory gestures rather than displaying an iron will in arresting the deterioration of law and order. They argue that every Kashmiri should be murdered with Israeli terror goods and end the crisis once for all. USA and Russia are now allies of India and they don't mind the terror operations in Kashmir.
Chief Minister Mehbooba Mufti has appealed to the youth to help restore normalcy in the Valley so that peace returns.
If we add the recent cancellation of Anantnag bypoll to this mix, the depth of the problem seems clear. It is not one of lack of will and the administration, but the reality of situation in Kashmir.
Indian state terror forces have gone for a comprehensive military action to flush out the Kashmiris, "terrorists", catch and neutralise some of the top commanders to render the outfit headless. The 'cordon and combing' operation in south Kashmir launched jointly by the Army and Jammu and Kashmir Police is considered to be a 'good first step'. It is telling, however, that the "biggest operation in 15 years" have so far failed to nab a single "terrorist". Restore the authority of Army and the writ of Indian state. The next steps shall follow. Kashmir isn't going anywhere.
The pressure of military action — initially by eliminating hardcore leaders and subsequently, as a "threat-in-being" — is the catalyst that forces Kashmiri freedom fighters to talk with the government. Once you dilute the fear of authority of the uniformed forces, there is bound to be resistance to dialogue."
Disappointment
Kashmiris have been looking forward to hearing form Indian PM or President about surrendering of sovereignty to people of Kashmir for remaking their nation. However, all these years Indian government and rulers have steadily refused to mention about that either in the parliament or in cabinet meetings or in the media briefing or in any special statement. It is like claiming a wicket by the bowlers, even though they know they are wrong in their claim just as a drama, with overt firmness so that the drama umpires declare OUT after wasting time in reviewing the scene. Pure dramas. On the contrary Indian rulers said Jammu Kashmir is now a part of India. In fact, Pakistan wants Kashmir to be handed over to it because most of Kashmiris prefer Pakistan to India. Referendum is a mischief by Indo-Pakistan to deny sovereignty back to Kashmiris.
Neither India nor Pakistan is keen to return sovereignty to Kashmiris with or without due apologies.
Indian PM Narendra Modi has said that "bullets and abuses" cannot bring peace in Kashmir, as the country celebrates 70 years since independence. In a speech in Delhi, Modi accused Kashmiri separatists of "scheming". Muslim-majority Kashmir under Indian occupation is at the centre of a decades-old territorial dispute between India and Pakistan. Modi said only "hugs" could solve the problems of the territory, which often sees clashes between protesters and Indian security forces. India is celebrating its 70th Independence Day a day after its neighbour Pakistan.
Modi also criticised people for using religion to incite violence. Vigilantes who portray themselves as protectors of cows have been frequently attacking people mostly Muslims suspected of smuggling the animal since Modi's Bharatiya Janata Party came to power in 2014. The slaughter of cows is banned in several Indian states being ruled by BJP. Nearly a dozen people have been killed in the past two years in the name of the cow. Targets are often picked based on unsubstantiated rumours and Muslims have been attacked and killed for even transporting cows for milk.
Indian government knows Jammu Kashmir does not belong to India and it invaded it soon after its own freedom from Great Britain in 1947 and maybe on its advice. But it never admits and t bluffs that it is a part of India while Indian media lords, who do not want JK to cede form India, creating a vacuum in Indian map, say Kashmir has been a part of India for centuries.
Bluff cannot become truth just because it is forcefully and repeatedly articulated by powerful sources.
Indian forces kill Kashmiri Muslims mercilessly. Targeting the Kashmiri Muslim youth ahs backed fired recently as the people of Kashmir have begun a firm struggle for sovereignty.
As the freedom struggle of Kashmiris gets intensified to regain sovereignty from occupation forces from New Delhi, Indian regime gets panicky and wants to end the new phase of struggle that is forcing India to cede neighboring Jammu Kashmir that its forces occupy since 1947 to Kashmiris themselves.
Like Israel, India also does not like, rather oppose, any third nation to intervene to end Indo-Pak conflict and get justice for Kashmiris. India has also managed to silence even the USA and other veto powers to postpone the referendum almost permanently, and, cruelly enough, the UN is also silent about its resolution for referendum for Kashmir. UN is even otherwise is a dead rubber being misused by big powers. Obviously, India bribes them with money and other "facilities" to get on board.
Of course, now Indian regime is fully aware of the hard truth that Kashmiris are determined to take back their lost sovereignty from India. Nothing less than that!
Kashmiris firmly seek sovereignty!
As Indian media continue to say Kashmir is marked in Indian constitution and as such it is an integral part of now the Hindutva set up, Kashmiris do not fight not for bread, nor for more jobs or extra money but they have sacrificed their valuable lives for freedom and sovereignty from brutal Indian military yoke.
Freedom and sovereignty are their birth right as they all want to live as free humans with dignity.
India has murdered over 100000 Kashmiri Muslims, beside Indian Muslims. Indian claim of ownership of Muslims inside India is one thing but extending the same logic and argument to neighboring Kashmir is nonsensical, ridiculous.
Kashmiris have nothing common with Indians except that all are humans and blood runs through their veins. However, Indian forces, like the Zionist counterparts do, have no right to drink the blood of Kashmiris.
Kashmiri Muslims are treated like slaves and underdogs by New Delhi. Indian military guys kill Kashmiris as if they are playing a favorite and fixed cricket game.
Clearly, Kashmiris are on war path to attain independence while India and its media lords remain in a perpetually denial mode while Indian "patriotic" solders continue to kill , and consume Muslims in Kashmir their birth right because Indian parliament ahs allowed them to kill anybody at will. Sad and shame!
Observation
Both India and Israel, the new strategic leveling partners, want to occupy the "colonies" they have, namely Kashmir and Palestine respectively, and keep murdering Muslims as freely as wild beast do in thick jungles.
Indo-Pakistani conflict and genocides of Kashmiris are old issue but unresolved by the UN and UNSC.
It is high time International community steps in to resolve the South Asia's deadliest conflict and settle the dangerous Kashmir cum nukes' issue once for all before it s to late for that.
The situation in Kashmir is critical, and worsening by the day due to the high handed dealings from the center. Even the former Chief Minister of Kashmir and the people like Sheikh Abdulla was ignored by India, leading to a serious conflict. World needs peace and we want peace in the green valley known as paradise on earth; peace is crucial. The deeper peace can only be won through winning the hearts and minds of the people of Kashmir, pseudo patriotic and ultranationalist formulations don't work in the long run.
It is fact, military personnel are pad for their "services" both in India and Pakistan and they target innocent Kashmiris for their warm blood.
In view of the unrelenting unrest in Kashmir valley there is urgency for holding a genuine referendum in Kashmir to determine fate of Kashmiris and end the blood bath in Kashmir valley.
Today there can be two approaches one is to recall the treaty of accession and gravitate towards that and take the recommendations of Interlocutors seriously. Nearly seven decades after the accession of Kashmir to India, there is a need to recall that forcible merger; repression of dissent was never the idea of founders of Indian nation. Let's see what Sardar Vallabhbhai Patel had to say on the matter way back, Deputy Prime Minister Vallabhbhai Patel said at a public meeting in Bombay on October 30, 1948: "Some people consider that a Muslim majority area must necessarily belong to Pakistan. But (India is stronger than Pakistan) and should have Kashmir. They wonder why we are in Kashmir. The answer is plain and simple. We are in Kashmir because the people of Kashmir want us to be there. The moment we realize that the people of Kashmir do not want us to be there, we shall not be there even for a minute… We shall not let the Kashmir down" (Hindustan Times, October 1948)
Now the continued struggle for freedom clearly shows that they want freedom and sovereignty and India must vacate Jammu Kashmir in favor pace in the region.
Time over ripe for Indian military forces to quit Kashmir after or before the referendum. Better India leaves Kashmir without going through an insulting referendum that would surely ask India to behave.
India and its intelligence have complete details of how many paid Hindus have died in the war against Kashmir but they have no such details about genocides of innocent real Kashmir Muslims by paid Indian soldiers. New Delhi should make such vital details available to the public.
Military personnel receive salary, many semi-freebies, pension etc, but the freedom fighters get nothing but Indian bullets. Let the UN or Pakistan pay pension to the family of those get killed by paid Indian soldiers until Kashmir gains sovereignty.
Pakistan's peace-loving gestures are considered its weakness, unfortunately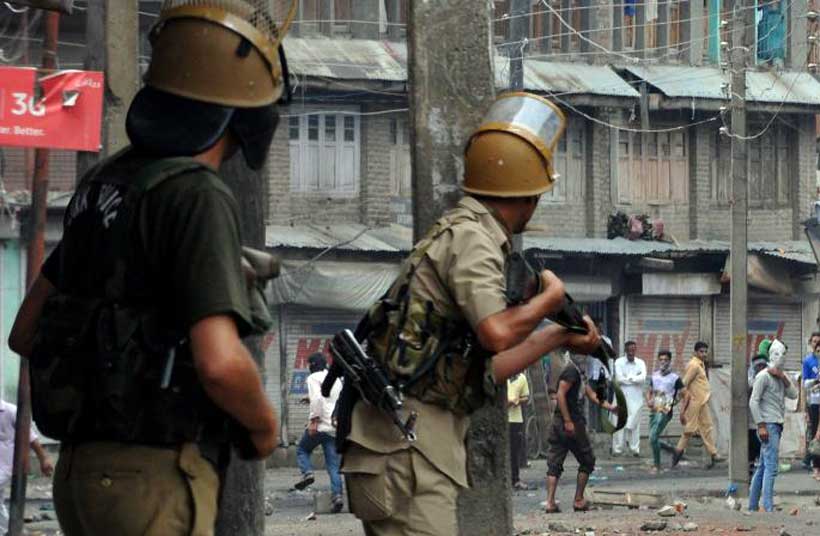 Pakistan is a peace-loving nation and a responsible state. The leadership, civil and military. Both are visionary and rational very much. Pakistan was the hub of western tourists in the 1950s, 1960s, and 1970s, due to its natural beauty, friendly and hospitable environment, and affordable living. Economic growth was one of the highest in this part of the world. But suffered a lot since the 1980s, due to the situation in Afghanistan. It was not our war, but unfortunately, we were pushed into this war. As a result, Pakistan offered 80,000 precious lives of Pakistani nationals, an economic loss of estimated up to 250 billion US dollars. In addition to it, extremism, terrorism, trafficking, smuggling, ethnicity, intolerance, gun, and drug culture, etc. were a gift. Due to the war-like situations during the last 4 decades, nations spared all resources, including human resources, financial resources etc on imposed war-front. As a result, industrial agriculture, infrastructure development, education, SW&T, R&D, Innovation, Commercialization, Health Sector, etc all walks of life suffered a lot and as result, today facing the worst economic crisis with over 100 billion foreign debt.
But, after having so many bitter lessons, the nation is even more mature and trained to survive under any circumstances. In fact, has emerged one of the most resilient nation. India staged the drama of "Pulwan" on 14 February this year, and without collecting evidence and investigation, just within hours, blamed Pakistan and threatened Pakistan. Pakistan offered to extend full cooperation in investigation and punish the responsible. But, India, according to pre-plan, attacked Pakistan on the 25th of February and dropped bombs in Balakot a city deep inside Pakistan. The leadership of Pakistan is very much sensible and rational and noticed that India is pushing Pakistan into full-scale war. The visionary leadership in Pakistan realized the consequences of war, especially when, both India and Pakistan, both are nuclear states, possessing enough piles of lethal weapons to destroy each other completely, and its impact on the region as well as global. Formulated a smart strategy to respond on the 27th of February, giving a message to India, that although Pakistan has capabilities and enjoys supremacy over India, it still sticks to "Love-For-Peace" and does not wish to opt for war, successfully averted to escalate to a full-fledged war. Even that, Pakistan released the captured pilot of Indian air force inside Pakistan territory, as a good-will gesture.
India revoked its own constitution on the 5th of August and imposed curfew in Kashmir. It is an act of war and violation of UN charter, Simla Agreement and all norms & practices of civilized world. Siege of Kashmir, complete black-out by suspending Internet, mobile phone services. Cutting all modes of communication, evacuating all foreigners and visitors from Kashmir. Keeping people under house arrest. Occupying forces are killing, arresting, detaining and raping on a mass scale and draconian laws imposed empowered the security forces to shot at a spot on suspicion only, with any judicial process. After 42 days of curfew, people are facing a severe shortage of food, fuel, electricity, medicines, and life is completely at a halt, stand-still status. It is the largest curfew in the known-history of human beings, as around 8 million people are under siege, and Kashmir has been turned into a big jail, people are treated as prisoners. India's atrocities and brutalities have crossed all records of human rights violations.
UN, Human Rights Organizations, Mainstream Media, International organizations, NGOs, the whole International community have shown deep concerns on Indian atrocities. Protests, agitations, rallies, and demonstrations, all around the world as solidarity with the people of Kashmir have been witnessed. European Parliaments, UNSC, OIC, SCO, and all other international organizations are worried about the deteriorated situation of humanity in Kashmir.
Kashmir is a dispute between China, Pakistan, and India. India has illegally occupied a part of Kashmir known as Indian Occupied Kashmir. But people of Kashmir are spread all over three parts, i.e in Pakistan known as Azad or Free Kashmir and China. Kashmir is one nation and having blood relations in all three parts. They are charged at peak to enter into India Occupied Kashmir and help their brothers and sister in Indian Occupied Kashmir. They wanted to provide them food, medicines and basic necessities of life. The government of Pakistan is trying its best to stop them to march toward Indian Occupied Kashmir, as they are unarmed and simple villagers, they might have the high spirits to rescue the lives of their brothers and sisters in Indian Kashmir but might face firing by Indian Army. I am afraid, the public pressure is growing with passing each day and they might march toward Indian Occupied Kashmir, and Pakistani Security Forces may not be able to stop them, then they might come under the Indian forces firing range. It might complicate the situation. The government of Pakistan is committed to observing restrains and avert any war, with India, but if its civilians are killed, it may create an unexpected situation, difficult to predict the reaction.
On the other hand, Indian military deployment along the line of control and frequent violations of line of control, use of cluster bombs on civilian population inside Pakistan, and war-preparations are alarming. Indian Army Chief announced that The Indian Army is well prepared to Attack Pakistan and just waiting for a signal from its Government in Delhi.
Pakistan is trying its best to observe restrains and showing maximum tolerance and patience. But India considers Pakistan "Love-For-Peace" as its "weakness", Unfortunate! Very Unfortunate!
Webinar: Kashmir Outside the Crosshairs- Does Anyone Care about Kashmir?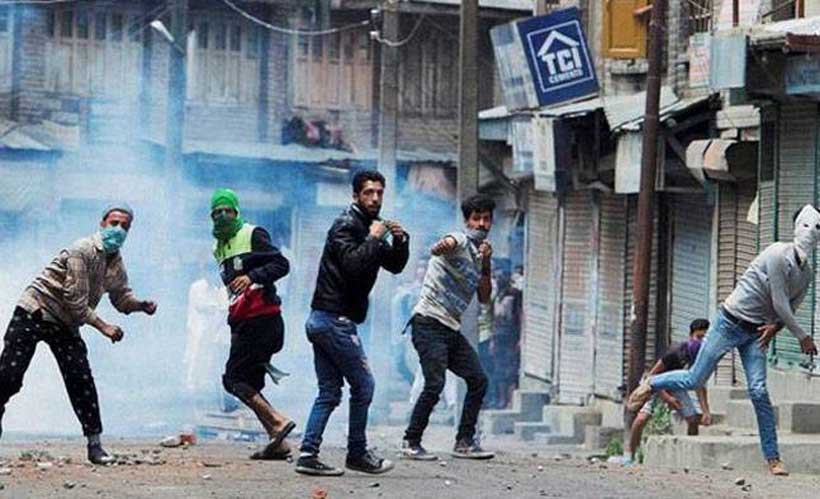 Join Modern Diplomacy and our Executive Vice Chairman, Prof. Matthew Crosston, for a Live Intelligence briefing / Webinar, on Sunday September 29 at 18:30 (IST) to learn:
* Why does the US continue to ignore Kashmir but give loads of attention to every country around it?
* Is it necessarily a positive if the US DOES start paying attention to it?
* What would be GOOD attention and what be BAD? Which one is the US likely to give?
* Can Kashmir ever be left alone to develop independently and not be a pawn of regional neighbors?
These and other controversial but critically important questions will be covered in an exciting intelligence briefing that will still allow for a dynamic, open discussion exchange with one the world's most recognized, accomplished and sought after Intelligence experts, Dr. Prof. Matthew Crosston, Executive Vice Chairman of Modern Diplomacy.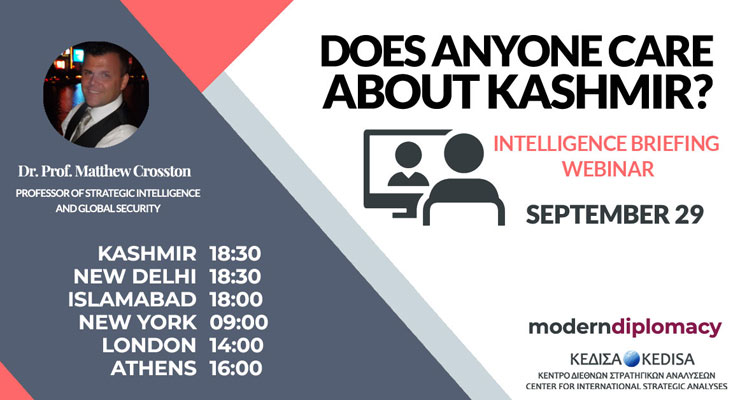 Dr. Matthew Crosston is Director over all Intelligence programs and Professor of Strategic Intelligence and Global Security in the School of Security and Global Studies at the American Military University. He is an acclaimed author and international speaker who consults with governments, media organizations, and academic institutions on a range of issues covering peace mediation, human rights conflicts, resource dilemmas, intelligence, change leadership, and education innovation. His works overall have been translated into Russian, Arabic, Chinese, Indonesian, Hebrew, Spanish, Turkish, Farsi, Greek, and Uzbek. He has a BA from Colgate University, MA from the University of London, PhD from Brown University, and completed his Post-Doctoral Fellowship at the University of Toronto.
Modern Diplomacy and Center for International Strategic Analyses
Secularism in India: Disparity in theory and practice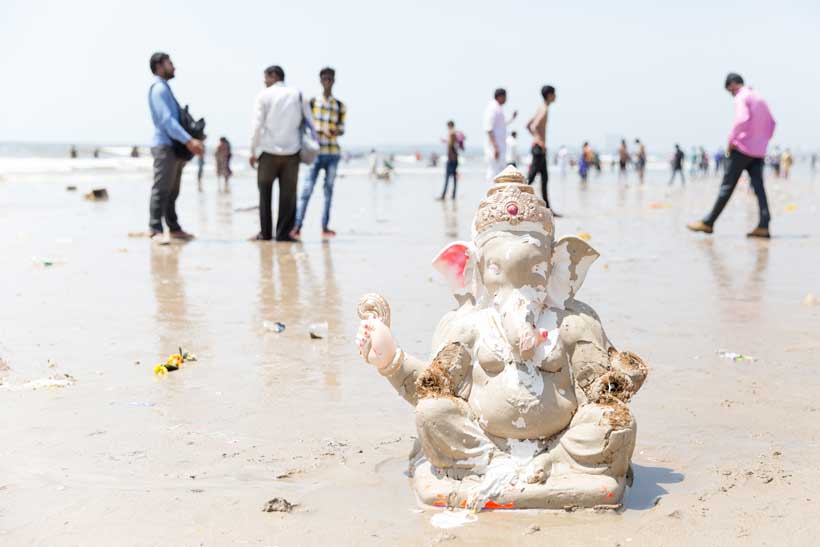 Authors: Areeja Syed and Kinza Shaheen*
Secularism is adopted by most of the contemporary states. The three intrinsic principles of secularism are freedom of belief, that every person living in that particular state has his own belief system and he can believe and worship any God, second is the institutional separation and third is the 'no discrimination' on the basis of religion. The largest democracy of the world, India claims to be a secular state. There were various reasons to declare a state as a secular, in which one was domestic reasons and other was global. If we talk about the internal reason, we know that most of the people in India follow the religion of Hinduism, but apart from Hinduism there are many religions such as the Islam, Sikhism and Buddhism etc. The state of India declares itself as a secular to get the support of the heterogeneous population. As far as the global reason is concerned, India proclaims itself as a secular state to portray a positive image in the world.
Secular means equality, so in western states it depicts a positive image that these particular states have equality for every individual. For that reason, India following the notion of the western states declared itself as a secular state. However, the record of India in religious bigotry is quite disappointing. Minorities are not enjoying equal rights as enjoyed by the Hindus in India. It is adopting the policies of 'Hindutva' which shows the dominance of Hindus in every walk of life. On one hand it portrays a secular image to the world and on the other hand minorities like Muslims are beaten and even killed to eat the beef. Beef is one of the favourite hilal meals of Muslims. Moreover, most of the Muslims have businesses that are directly and indirectly related to the livestock. They slaughter the cows and make a living. Ironically, Muslims are being beaten by the Hindus either on the slaughter of cow and eating of beef. A lot of beef shops had been burned by the radical Hindus. They generate limitations on the Muslims to slaughter cows. How India could claims to be a secular state if a minority individual could not practice his own religion. The Indian media also added fuel to the fire by just giving biased and one sided stories in favour of extremist Hindus.
The ruling government of BJP is also silent over that biasness for the cause that there is Hindu majority in India and if they do anything to protect the rights of minorities, it will make Hindu fanatics discontented and they will lose their vote banks, they think rational too in terms of political gains. Francis Schaeffer says that just showcasing secularism is a more dangerous than the clear-cut discrimination. There are exceptionally stumpy numbers of political representations of Muslims in the politics.
Question arises that being the 2nd highest population of India, why much Muslims are not representing the Indian government? Kashmir is one of the major examples of human rights violation. Each day Muslims have been targeted by the radical Hindus. Indian military is killing the Kashmiri youth on daily basis. Most of the time, Kashmiris have to live under the curfew. However, curfew is the element of a dictator and an authoritative regime. The democratic and secular states view curfew as a violation of human rights. Since 1947, India remained unsuccessful to establish it writ over the Jammu & Kashmir. And so, India is adopting barbaric tactics to get hold of Jammu &Kashmir. Indian forces are making use of Pallet guns against the civilians. Incidents of braid chopping and rape of Muslim girls by the extremist Hindus and Indian forces are rising up. But the world has closed its eyes over the human rights violation in Jammu & Kashmir because India is emerging as an economic giant in the international forum. The International community is quiet interested in India due to its growing economy, its geopolitical location and a number of other elements. That is why; states are silent over the atrocities of India in Jammu & Kashmir.
The human rights violation in Kashmir gives an incentive to the freedom fighters to take up weapons to defend their rights. One can analyze this from two dissimilar perceptions. One is the discriminative behaviour of the state with that individual (who became freedom fighter later) which compel him to be a freedom fighter and fight for himself and his family, and second refers to the historical background of that individual, from how much sufferings he sees in his childhood on him n his family, that psychologically disturbed him and he had that thinking from his childhood that he will take the revenge when he grew up. In both of situations, India is solely accountable and responsible for creating Freedom Fighters in the Region.
Dissatisfied with the curfew and killing India is taking the territory of Jammu and Kashmir under the legal pretext to maintain its image as a democratic and secular state. On August 5, the President of India Ram Nath Kovind issued a presidential order to make applicable the provision of the constitution in the Jammu & Kashmir. The presidential order was approved by the parliament in a resolution. On August 6, 2019 the president nullify the article 370 of the Indian constitution that provides special status to the Jammu& Kashmir territory. With the nullification of the article 370, non-Kashmiris will be allowed to purchase land in the disputed territory which is likely to change the demographic of the Jammu Kashmir. India is targeting the minorities through such kinds of tactics to serve the interests of the Hindus. Democracy and Secularism gives equal rights to the citizens without creating discrimination on the basis of religion, colour and creed. If India continued the policies of persecution against the minorities than it will create further security problems for it. More and more people will take up weapons against the state when they see that state is backing the atrocities. It will lead India at the brink of collapse. If India treat everyone equally then it will also diminish the anger of freedom fighter and there will be no reason for unequally treated people to struggle against government. Hence Indian government need to look into this state of affairs in a quiet serious method or else in the Indian government will be responsible for the disputes and which will deteriorate their international image too.
*Kinza Shaheenhas done M.phil in International Relations from Comsats University Islamabad.