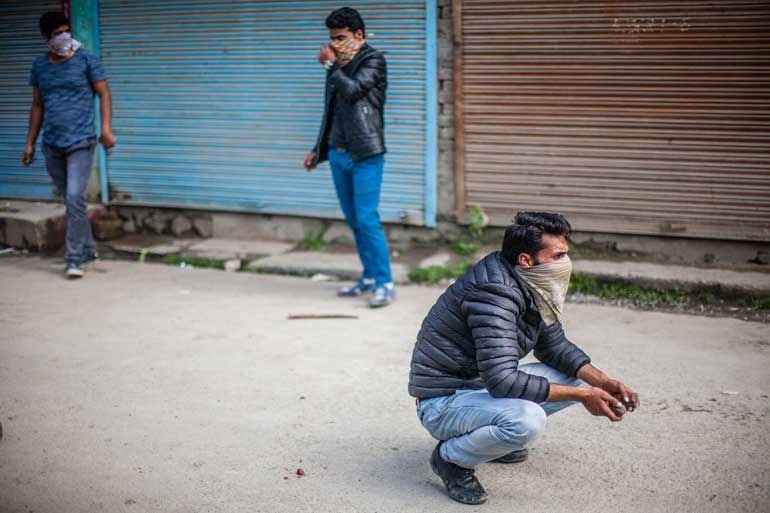 India for Indians, Pakistan for Pakistanis and, obviously, Kashmir for Kashmiris and there cannot be two opinions. Pakistan had been a part of India but no more. But India cannot take Kashmir in place of Pakistan which is now an independent nation. And hence annexation and brutal occupation of Jammu Kashmir is illegal. Kashmir cannot be for Indians and Pakistanis.
We Indians cannot say India for Pakistanis or Kashmiris and similarly, Kashmir is for Kashmiris. Many foreign nations o invaded Kashmir before India and its half-brother Pakistan did it in 1947 and all of them had to leave Kashmir before it was too late. Similarly, Kashmiris know, Indians also would have to quit Kashmir for which a strong popular movement has begun in Kashmir. A restless India is trying all tricks of trade to quell the freedom movement and silence the Kashmiris, but Kashmiri youth is firmly bold and highly resurgent and reasonably resolved to retake their nation.
India went on killing Kashmiris during the last several decades of its illegal occupation and till day over 1000,000 innocent Kashmiri shave been slaughtered in order to silence them from their demand for sovereignty from Indian yoke. India as ruled out referendum, thereby giving slap on the UN. .
When India and Pakistan invaded Jammu Kashmir a soverign nation sandwiched between them, divided it and shared between them according to their military prowess. Britain while quitting New Delhi had left behind its large terror goods with India, the successor state of imperial India. Indian military prowess continues to exercise its might over the region.
India has been quite tactfully avoiding a UN sponsored referendum to determine the future of Jammu Kashmir as it is damn scared of losing Kashmir forever. A referendum would end the nuclearized South Asian tensions forever and allow peace and prosperity of Jammu Kashmir as a soverign nation. New Delhi under all political outfits, both national and regional, plays dirty but criminal tricks with unfortunate Kashmiris, silencing them, and terrorizing the youth. Kashmiris have lost sovereignty, freedoms, peace as they are the target of Indo-Israeli bullets.
India and Pakistan amassed nukes thanks to their joint occupation of Jammu Kashmir obviously on a secret understanding. Britain helped both India and Pakistan to invade and occupy that nation according their individual military might. In fact, had British government resented invasion of Jammu Kashmir by Indo-Pakistan – the newly freed South Asian colonies – the Indo-Pak would have immediately stopped its occupational strategies. As a colonialist power UK only promoted invasions. This explains as to why both UK and USA refuse to sincerely mediate between India and Pakistan and free Jammu Kashmir. These western powers are indeed the rogue states with democratic façade in front. UK and USA are responsible for the creation of a Zionist criminal state in Mideast to control Arab nations.
Struggle for sovereignty
The turmoil in Kashmir, which got intensified after the fake encounter of Burhan Wani (July 2016), does not seem to abet. It has been worsening as reflected in the ongoing violence leading to low turnout of voters in the by poll (April 2017). Shockingly there was a turn out only of 7.14 percent of voters. The by-polls were also marred by violence in which, many a civilians and security force person also died and lately one witnessed with great horror a Kashmir youth being tied to the military truck to prevent stone pelters from throwing stones on the vehicle. Those pelting stones don't seem to be stopping despite the lapse of period of time. These young men are being looked at in various ways.
Farookh Abdullah had stated on the eve of elections that those young men throwing stones are doing so for their nation. This statement of his came under scathing criticism from various quarters and section of media and was dismissed by many as a pre election statement.
Who are these boys who pelt stones? Are these merely Pakistan inspired and funded youth? In the aftermath of state crackdown; hundreds have died, thousands have been wounded and many more have lost eyesight! A section of TV and other media is going hammer and tongs about the role of Pakistan and the funding they receive. The question which needs to be introspected is that will young people risk their life, loss of eyesight or other harm to body just for someone's bidding or some money? Many of them are teenagers, tech savvy and they are so much full of deep hatred that they are willing to risk their lives, not caring about their future. The degree of frustration among them must we horrific.
India media have a duty to shield the military crimes as their own. Only a small section of media has gone deeper into the real issue and have interviewed some of them. The stories of their experiences and feelings shatter one's perceptions about law and order in Kashmir. Many belong to families which have given up hope of any type. Most of these young boys have experienced torture, beating, harassments of sorts and often humiliation For many of them stone throwing comes as sort of catharsis, a feeling of having taken revenge of what has happened to them. It is the only strong way of protest they must be feeling is left for them. Many of them are Pro Pakistan for sure but the basic point remains political alienation which is seeping in deepening. This in turn is due to the suffering and pain to which Kashmir has been subjected due to the prolonged military presence in the area.
Post Burhan Wani murder, the Kashmir based PDP, or even national Conference has been able to see the intensity of the situation. Mahbooba Mufti, the Chief Minister of the ruling coalition, wanted to go for a dialogue with the dissenters, but coalition partner and the party leading at center BJP shot down the idea. Mahbooba Mufti felt that dialogue is the only way out but BJP feels that dialogue is a way to befool the people. It seems the ruling BJP wants to take a hard line to deal with dissidence, regards that dissidence is there only due to Pakistan or ISIS and so repression should be intensified.
RSS has a tendency to give birth to more and more offshoots of Hindutva mode to threaten Muslims. BJP and RSS and other Hindutva elements have gathered Hindutva extremists, calling themselves Jana Sena (people's military), to fight the Kashmiri Muslims youth that uses stone as their weapon to fight the powerful guns of India.
Claiming to be the wholesale patriotic guys of Indian secular nation, the rich core media lords of Indian English/Hindi TV channels put themselves in the mode of ultra patriotic elements to retain Jammu Kashmir even by forcing the military forces to perform a complete holocaust of Kashmiri race. They advise the government and leaders of national political outfits not to let Jammu Kashmir go away from Indian military control saying that once free Kashmiris would support Pakistan and become another enemy of an "innocent" looking India which has killed over 1000,000 Kashmiri Muslims and yet it is not ready to end crimes in Kashmir.
BJP, RSS and Congress feel badly suffocated by the latest developments in occupied Kashmir as Kashmiris just ignore the military prowess and challenge their domination by stone pelting. That is unbearable for them because military should have upper hand to decide the fate of Kashmiris. They are indeed sacred that they would lose Jammu Kashmir sooner than alter But they want to frighten them by using Jana Sena to counter stone pelting in Kashmir by using the military guns and stones alternatively. That would, if implemented, obviously lead to a situation when India would be forced to give away Jammu Kashmir. .
The BJP government on the one hand and the RSS-Congress duo on the other keep scheming against Muslims in general and Kashmir in particular while the Hindu media lords, especially those that run TV channels in English on behalf political and intelligence wings consider it their duty to challenge the Kashmiri youth that has resorted to stone pelting against the terror attacks of India's powerful military forces occupying their lands, killing them in a sustained manner, terrorizing everyone in Jammu Kashmir so that Kashmiris salute military forces and let them do whatever they want to project Indian military prowess the supreme.
On domestic and foreign fronts, BJP has been pursing all Congress policies including on Kashmir issue. Hatred for Islam and Muslims are pushed on heavily by the Hindutva leaders. Targeting the Kashmiris in Kashmir and killing them in a sustained manner by is a part of that anti-Muslim effort. Core Indian media and intelligence wings tell the people that Kashmiris are as much enemies as Pakistanis and Bangladeshis are and they should be made to beg New Delhi for money as Sri Lank and Bhutan have been doing.
It has been a routine scene in many places in Kashmir where women and men, old and young, children inclusive, gather in front of the houses where people mourn the death of their beloved, near and dear ones, and Kashmiri young men are
Freedom struggle in Kashmir grew thanks to involvement many of the youth. Many believe that today youth are being targeted in Kashmir, which is probably why people are feeling alienated from India.
The fallout of the security forces' hardening attitude towards the locals has led to the spike in local militancy. As per media reports, since last year's unrest, 88 local youth have joined the militant ranks. Many attribute this to the growing anger among the youth as "India is not ready to listen to them (Kashmiris)."
Repeated Indian attacks on Kashmiri Muslims leads to counter attacks. With two back to back attacks on security forces, Kashmir's security situation is spiraling into a new cycle of violence. Even as the news of Kulgam ambush came to light (1 May) in which four policemen and two bank employees were killed by militants in Pumbai village, reports began to pour in of the dastardly attack by the Pakistani special forces and militants on an Indian Army post on the LoC in Krishna Ghati sector of Poonch district in Jammu, which resulted in killing and mutilation of two Indian soldiers. The attacks in Kulgam and Krishna Ghati represent the two major incidents since last year's attack on the Indian Army brigade headquarters in Uri in north Kashmir.
Naturally, these attacks have shaken Kashmir's political and security establishment and threaten to push Kashmir on the edge of another spell of unrest and major violence as the summer approaches. The locals that this reporter talked to had very little to say about the attack in Poonch, but offered different viewpoints on the situation in Kashmir. This is in stark contrast to last year, when post-Uri attack and India's surgical strike, there were widespread fears of an India-Pakistan war.
Many believe that the recent attacks are a result of the excessive force being used by the security forces against the locals. The anger is directed especially towards the use of pellet guns which have destroyed the lives of many civilians.
The recent attack in Kulgam and similar attacks is mostly due to Indian oppression. If we look at the 2008 and 2010 unrest, the violence had not been this intense. People thought that India is not agreeing to anything which has caused resurgence of militancy. It is unfortunate that innocent people are getting killed, but if we look at the history, violence has always been countered by violence only.
There is anger among youth, they have been killed, they have been arrested and even tortured and even when minor things happen, they get angry. Same thing happened when forces entered the college in Pulwama."
Clarity and perspective are early casualties during turmoil. Yet now more than ever before we are in need of clarity and perspective to deal with the mess in Kashmir. Instead of being swayed by the noise, blood and emotion, decision-makers must be guided by calm, rational judgment. Kashmir is not lost. Nor will it ever be. However, there is no space for complacency and denial. The Valley is suffering from one of the worst periods of crisis in its history and we must acknowledge it, prepare and implement a plan of action.
It is a problem with multifarious dimensions. However, trying to solve everything at the same time is a sure recipe for failure. Therefore, the Indian state must narrow down its focus.
Therefore, the first and foremost responsibility of government stakeholders (and that includes the Centre, state and the entire security establishment) is to restore the writ of the Indian state in Kashmir. Unless there is fear of authority, rule of law and a semblance of order, any hopes of "normalcy" returning to Valley is a pipe dream.
And unless there is even a semblance of normalcy, there can be no hope for "peace" with a final settlement of surrendering sovereignty to Kashmiris once for all. .
This opium-fuelled dream of "peace in Valley" cannot become a reality amid flash mobs resisting counter-insurgency operations, solders attacking the youth, raising cries of secession, pelting stones, terrorists spraying Kalashnikov bullets and strewing bodies of jawans and Kashmiris alike.
Some students expressed skepticism about the current situation. The student protests make the situation further precarious while the Mehbooba Mufti-led PDP-BJP coalition government is trying to pacify the students and locals. But if the voter turnout in the Srinagar Lok Sabha by-polls and the violence on 9 April is any indication, it is clear that her administration is simply unable to cope with the situation.
The painful truth
Conducting polls regularly tin Jammu Kashmir under Indian occupation o gain legitimacy for its illegal occupation and genocides has not solved the Indian case. Killing Muslims in Kashmir has not silenced the Kashmiris youth, either.
For all our blaming of Pakistan, the Indian state cannot shirk its role. If Pakistan is guilty of fuelling insurgency and using Hurriyat groups to keep Kashmir on the boil, the BJP-PDP coalition and the Narendra Modi government have been guilty of incompetence. The insurgency movement has gained in strength because it has failed to read the writing on the walls.
Indian state terror strategists say that since the neutralization of Hizbul Mujaheedin commander Burhan Wani, a series of tactical and policy errors have been committed. The government has appeared all too eager to cede control and have appeared more interested in short-term placatory gestures rather than displaying an iron will in arresting the deterioration of law and order. They argue that every Kashmiri should be murdered with Israeli terror goods and end the crisis once for all. USA and Russia are now allies of India and they don't mind the terror operations in Kashmir.
Chief Minister Mehbooba Mufti has appealed to the youth to help restore normalcy in the Valley so that peace returns.
If we add the recent cancellation of Anantnag bypoll to this mix, the depth of the problem seems clear. It is not one of lack of will and the administration, but the reality of situation in Kashmir.
Indian state terror forces have gone for a comprehensive military action to flush out the Kashmiris, "terrorists", catch and neutralise some of the top commanders to render the outfit headless. The 'cordon and combing' operation in south Kashmir launched jointly by the Army and Jammu and Kashmir Police is considered to be a 'good first step'. It is telling, however, that the "biggest operation in 15 years" have so far failed to nab a single "terrorist". Restore the authority of Army and the writ of Indian state. The next steps shall follow. Kashmir isn't going anywhere.
The pressure of military action — initially by eliminating hardcore leaders and subsequently, as a "threat-in-being" — is the catalyst that forces Kashmiri freedom fighters to talk with the government. Once you dilute the fear of authority of the uniformed forces, there is bound to be resistance to dialogue."
Disappointment
Kashmiris have been looking forward to hearing form Indian PM or President about surrendering of sovereignty to people of Kashmir for remaking their nation. However, all these years Indian government and rulers have steadily refused to mention about that either in the parliament or in cabinet meetings or in the media briefing or in any special statement. It is like claiming a wicket by the bowlers, even though they know they are wrong in their claim just as a drama, with overt firmness so that the drama umpires declare OUT after wasting time in reviewing the scene. Pure dramas. On the contrary Indian rulers said Jammu Kashmir is now a part of India. In fact, Pakistan wants Kashmir to be handed over to it because most of Kashmiris prefer Pakistan to India. Referendum is a mischief by Indo-Pakistan to deny sovereignty back to Kashmiris.
Neither India nor Pakistan is keen to return sovereignty to Kashmiris with or without due apologies.
Indian PM Narendra Modi has said that "bullets and abuses" cannot bring peace in Kashmir, as the country celebrates 70 years since independence. In a speech in Delhi, Modi accused Kashmiri separatists of "scheming". Muslim-majority Kashmir under Indian occupation is at the centre of a decades-old territorial dispute between India and Pakistan. Modi said only "hugs" could solve the problems of the territory, which often sees clashes between protesters and Indian security forces. India is celebrating its 70th Independence Day a day after its neighbour Pakistan.
Modi also criticised people for using religion to incite violence. Vigilantes who portray themselves as protectors of cows have been frequently attacking people mostly Muslims suspected of smuggling the animal since Modi's Bharatiya Janata Party came to power in 2014. The slaughter of cows is banned in several Indian states being ruled by BJP. Nearly a dozen people have been killed in the past two years in the name of the cow. Targets are often picked based on unsubstantiated rumours and Muslims have been attacked and killed for even transporting cows for milk.
Indian government knows Jammu Kashmir does not belong to India and it invaded it soon after its own freedom from Great Britain in 1947 and maybe on its advice. But it never admits and t bluffs that it is a part of India while Indian media lords, who do not want JK to cede form India, creating a vacuum in Indian map, say Kashmir has been a part of India for centuries.
Bluff cannot become truth just because it is forcefully and repeatedly articulated by powerful sources.
Indian forces kill Kashmiri Muslims mercilessly. Targeting the Kashmiri Muslim youth ahs backed fired recently as the people of Kashmir have begun a firm struggle for sovereignty.
As the freedom struggle of Kashmiris gets intensified to regain sovereignty from occupation forces from New Delhi, Indian regime gets panicky and wants to end the new phase of struggle that is forcing India to cede neighboring Jammu Kashmir that its forces occupy since 1947 to Kashmiris themselves.
Like Israel, India also does not like, rather oppose, any third nation to intervene to end Indo-Pak conflict and get justice for Kashmiris. India has also managed to silence even the USA and other veto powers to postpone the referendum almost permanently, and, cruelly enough, the UN is also silent about its resolution for referendum for Kashmir. UN is even otherwise is a dead rubber being misused by big powers. Obviously, India bribes them with money and other "facilities" to get on board.
Of course, now Indian regime is fully aware of the hard truth that Kashmiris are determined to take back their lost sovereignty from India. Nothing less than that!
Kashmiris firmly seek sovereignty!
As Indian media continue to say Kashmir is marked in Indian constitution and as such it is an integral part of now the Hindutva set up, Kashmiris do not fight not for bread, nor for more jobs or extra money but they have sacrificed their valuable lives for freedom and sovereignty from brutal Indian military yoke.
Freedom and sovereignty are their birth right as they all want to live as free humans with dignity.
India has murdered over 100000 Kashmiri Muslims, beside Indian Muslims. Indian claim of ownership of Muslims inside India is one thing but extending the same logic and argument to neighboring Kashmir is nonsensical, ridiculous.
Kashmiris have nothing common with Indians except that all are humans and blood runs through their veins. However, Indian forces, like the Zionist counterparts do, have no right to drink the blood of Kashmiris.
Kashmiri Muslims are treated like slaves and underdogs by New Delhi. Indian military guys kill Kashmiris as if they are playing a favorite and fixed cricket game.
Clearly, Kashmiris are on war path to attain independence while India and its media lords remain in a perpetually denial mode while Indian "patriotic" solders continue to kill , and consume Muslims in Kashmir their birth right because Indian parliament ahs allowed them to kill anybody at will. Sad and shame!
Observation
Both India and Israel, the new strategic leveling partners, want to occupy the "colonies" they have, namely Kashmir and Palestine respectively, and keep murdering Muslims as freely as wild beast do in thick jungles.
Indo-Pakistani conflict and genocides of Kashmiris are old issue but unresolved by the UN and UNSC.
It is high time International community steps in to resolve the South Asia's deadliest conflict and settle the dangerous Kashmir cum nukes' issue once for all before it s to late for that.
The situation in Kashmir is critical, and worsening by the day due to the high handed dealings from the center. Even the former Chief Minister of Kashmir and the people like Sheikh Abdulla was ignored by India, leading to a serious conflict. World needs peace and we want peace in the green valley known as paradise on earth; peace is crucial. The deeper peace can only be won through winning the hearts and minds of the people of Kashmir, pseudo patriotic and ultranationalist formulations don't work in the long run.
It is fact, military personnel are pad for their "services" both in India and Pakistan and they target innocent Kashmiris for their warm blood.
In view of the unrelenting unrest in Kashmir valley there is urgency for holding a genuine referendum in Kashmir to determine fate of Kashmiris and end the blood bath in Kashmir valley.
Today there can be two approaches one is to recall the treaty of accession and gravitate towards that and take the recommendations of Interlocutors seriously. Nearly seven decades after the accession of Kashmir to India, there is a need to recall that forcible merger; repression of dissent was never the idea of founders of Indian nation. Let's see what Sardar Vallabhbhai Patel had to say on the matter way back, Deputy Prime Minister Vallabhbhai Patel said at a public meeting in Bombay on October 30, 1948: "Some people consider that a Muslim majority area must necessarily belong to Pakistan. But (India is stronger than Pakistan) and should have Kashmir. They wonder why we are in Kashmir. The answer is plain and simple. We are in Kashmir because the people of Kashmir want us to be there. The moment we realize that the people of Kashmir do not want us to be there, we shall not be there even for a minute… We shall not let the Kashmir down" (Hindustan Times, October 1948)
Now the continued struggle for freedom clearly shows that they want freedom and sovereignty and India must vacate Jammu Kashmir in favor pace in the region.
Time over ripe for Indian military forces to quit Kashmir after or before the referendum. Better India leaves Kashmir without going through an insulting referendum that would surely ask India to behave.
India and its intelligence have complete details of how many paid Hindus have died in the war against Kashmir but they have no such details about genocides of innocent real Kashmir Muslims by paid Indian soldiers. New Delhi should make such vital details available to the public.
Military personnel receive salary, many semi-freebies, pension etc, but the freedom fighters get nothing but Indian bullets. Let the UN or Pakistan pay pension to the family of those get killed by paid Indian soldiers until Kashmir gains sovereignty.
Misjudgements in India's Afghan policy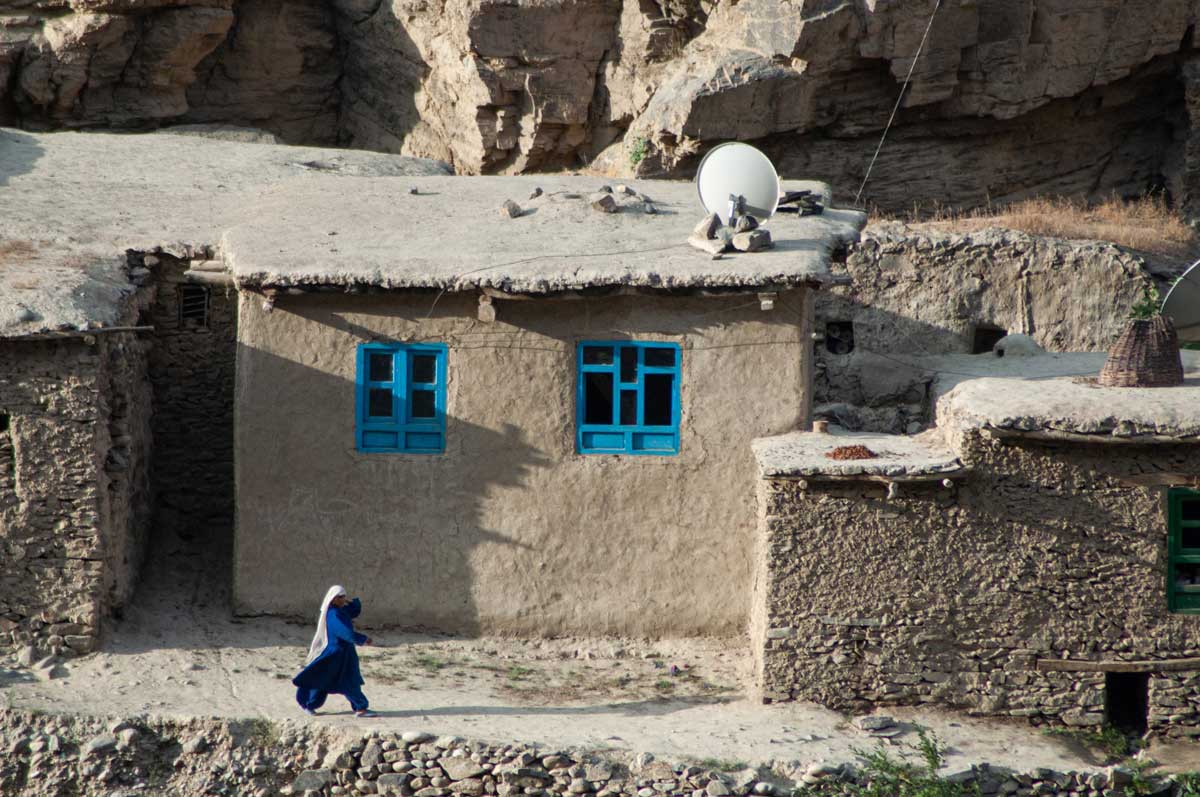 India's Afghan policy has always been obsessed with the desire to deny Pakistan the "strategic depth" that Pakistan, according to India's perception, yearns. If India had a pragmatic policy, it would not have found itself whimpering and whining like a rueful baby over spilt milk.
India supported the invasion of Afghanistan by both the former Soviet Union and the USA, both losers. President Trump mocked Modi for having built a library for the Afghan people. Trump expected India to contribute foot soldiers, and by corollary, body packs to the Afghan crisis. India played all the tricks up its sleeves to convince the USA to make India a party to the US-Taliban talks. But the USA ditched not only Modi but also Ashraf Ghani to sign the Doha peace deal with the Taliban.
India's external affairs minister still calls the Taliban government "a dispensation". Interestingly, the USA has reluctantly accepted that the Taliban government is a de facto government.
Humanitarian crisis
The United Nations' Development Programme has portrayed a bleak situation in Afghanistan. Afghanistan is faced with multifarious challenges. These include prolonged drought and the effects of the COVID-19 pandemic, upheaval caused by the current political transition: frozen foreign reserves, and rising poverty.
About 47 per cent of its people live below the dollar-a-day poverty line. If the poverty line is pushed to $2 a day, 90 per cent of Afghans would be poor. About 55 per cent of Afghans are illiterate.
Ninety seven percent of the population is at risk of sinking below the poverty line, As such, Afghanistan teeters on the brink of universal poverty. Half of the population is already in need of humanitarian support. The UNDP has proposed to access the most vulnerable nine million people by focusing on essential services, local livelihoods, basic income and small infrastructure.
Currently, the gross national product of Afghanistan is around $190 billion, just a little more than the $160 billion economy of Dhaka city. The country's legal exports of goods and services every year account for $1 billion. It imports$6 billion worth of goods and services every year.
About 80 per cent of world production of opium comes from Afghanistan. Every year, Afghanistan produces nearly 10,000 tons of opium and the revenue generated from it amounts to $7 billion approximately. About 87 per cent of the income of opium producing farmers comes exclusively from this single product. The illicit opium export by Afghanistan is worth $2 billion every year. The role of opium is significant.
About 80 per cent of public expenditure in this country is funded by grants. Since 2002, the World Bank has provided Afghanistan with a total of $5.3 billion as development and emergency relief assistance. The IMF earmarked for Afghanistan $400 million in Special Drawing Rights (SDR) for combating the Covid-19 pandemic in the country.
The United States has frozen about $10 billion worth of Afghan assets held at various banks in Afghanistan. The International Monetary Fund (IMF) has withdrawn the $400 million worth of SDRs allocated earlier to Afghanistan for addressing the Covid-19 crisis. The World Bank has not said anything as of yet, but it may also put restrictions on its funding to Afghanistan.
India's lip service to Afghanistan
India provided around $3 billion in aid to fallen U.S.-backed Afghan government. It trained the Afghan army and police. But now it is not willing to pay or pledge a penny to the Taliban government. Look at the following Times of India report:
"India did not pledge any money to the Taliban ruled Afghanistan probably for the first time in 20 years. That it has not done so as Jaishanker declared … (At UN, India offers support to Afghanistan but does not pledge money. The Times of India September 14, 2021).–The Hindu, September 11, 2021
India's tirade against Afghanistan
Indian policymakers and experts say they see no guarantees that Afghanistan won't become a haven for militants. "Afghanistan may be poised to become a bottomless hole for all shades of radical, extremist and jihadi outfits somewhat similar to Iraq and Syria, only closer to India," said Gautam Mukhopadhaya, who was India's ambassador in Kabul between 2010 to 2013. He added that the Taliban victory could have an "inspirational effect" not only for Kashmir's rebels but wherever religiously-driven groups operate in the broader region… Lt. Gen Deependra Singh Hooda, former military commander for northern India between 2014-2016, said militant groups based across the border in Pakistan would "certainly try and push men" into Kashmir, following the Taliban victory in Afghanistan (With Taliban's rise, India sees renewed threat in Kashmir, Star Tribune September 14, 2021). "Meanwhile, Rajnath Singh conveyed to Australian Defence Minister Peter Dutton that the rise of the Taliban raises serious security concerns for India and the region. U.N. Secretary-General Antonio Guterres has appealed for an injection of cash into Afghanistan to avoid an economic meltdown that would spark a "catastrophic" situation for the Afghan people and be a "gift for terrorist groups."). Afghan economic meltdown would be 'gift for terrorists,' says U.N. chief" (The Hindu, September 11, 2021)
India's former envoy to Kabul, Ambassador Gautam Mukhopadhyay is skeptical of the conciliatory statements by the taliban government. He advises: "We should welcome recent statements by Stanekzai and Anas Haqqani that suggest some independence from the ISI. But we should also ask some hard questions and judge them by their actions and words, and not let down our guard, both with regard to our multiple security concerns such as whether they can protect us from the Ias and ISI, sever ties with other terror groups, especially those supported by the ISI against India, deny Pakistan strategic depth, and preserve and build on our historic P2P and trade ties; and a genuinely inclusive govt in Afghanistan that accommodates the majority of Afghans who want the rights and freedoms enshrined in the 2004 Afghan Constitution or at least acceptable to the Afghan people." (Taliban move to form govt, Naya Afghanistan brings new challenge for India, September 2, 2021).
Concluding remarks
India wants a "central role' to be given to the UN in Afghanistan. India's mumbo jumbo implies that Afghanistan should be made a UN protectorate. Indian media is never tired of calling the Afghan government a bunch of terrorists. They have even launched video games about it.
India needs to rethink how it can mend fences with Afghanistan that it regards a hothouse of terrorists.
Afghanistan: Hazaras in danger of extinction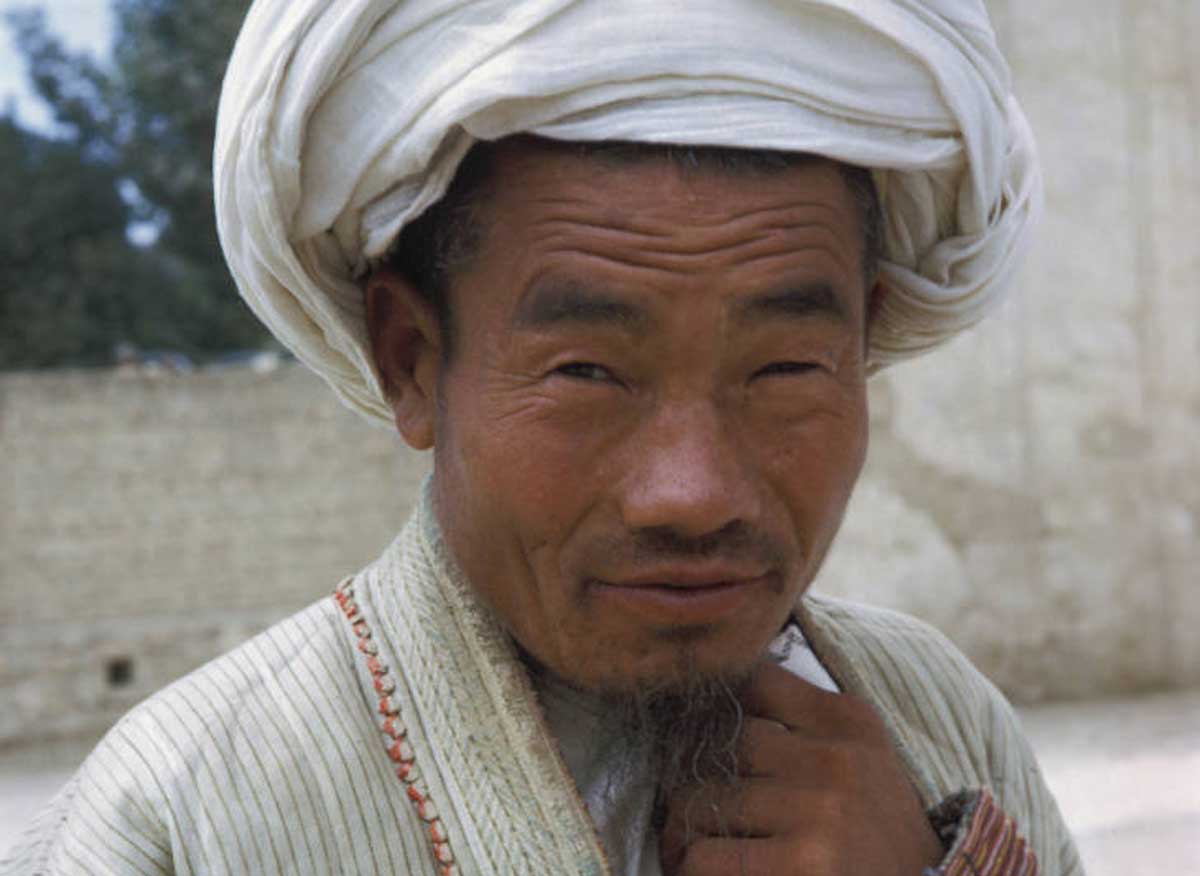 As reported on August 30, 2021, Taliban shot dead 14 people belonging to the Hazara community in Khadir District of Afghanistan's Daykundi Province. Among those killed are 12 soldiers, who reportedly surrendered, and two civilians.
Earlier in between July 4-5, Taliban tortured and killed nine men of the Hazara community and looted their homes in Mundarakht village of Malistan District in Ghazni province. Reportedly, six Hazara men were shot while three of them were tortured to death. The entire episode was part of a 'door-to-door' killing operation as orchestrated by Taliban.
On May 8, 2021, explosions outside Syed Al-Shahda school for girls in Dasht-e-Barchi neighbourhood of Kabul, killed at least 68 people and wounded over 165. The majority of victims are girls attending school. The attack targeted Afghanistan's ethnic Hazaras who live in the Dasht-e-Barchi neighborhood.
The Taliban are yet to spell out finer details of how they will impose the Sharia law in Afghanistan. Interestingly, on August 17, Taliban 'spokesman' Zabihullah Mujahid said that Afghanistan's new government would be "inclusive." On the same day, Taliban officials visited a Hazara neighborhood and attended a Shiite mourning ceremony for the death of Hussein ibn Ali, the third imam of Shiites and the Prophet Muhammad's grandson. But, on August 18, 2021, sadly, after 'coming to power', the Taliban forces destroyed the statue of prominent Hazara leader Abdul Ali Mazari in Bamiyan. Mazari was tortured and killed by the previous Taliban regime in 1995.
Comprising roughly 10-20 percent of Afghanistan's 38 million population, Hazaras speak a dialect of Dari (Farsi dialect) called Hazaragi and the vast majority follow the Shia sect (Twelver Imami) of Islam. A significant number are also followers of the Ismaili sect. Hazaras have long been persecuted for their largely Shia faith in a country racked by deep ethnic divisions. Their distinct features make them easy prey for Sunni hardliners, both Taliban and the Islamic State, (IS) that consider them "infidels". The Hazaras are also accused of being too closely allied to Shia Iran, and tens of thousands have moved over the years as economic migrants to work mostly menial jobs.
The United Nations Assistance Mission in Afghanistan: UNAMA's "Protection of Civilians in Armed Conflict Midyear Update: 1 January to 30 June 2021", suggests that in total, 20 incidents targeting Shia/Hazara, resulted in 500 civilian casualties (143 killed and 357 injured). The report also states:
…a resurgence of deliberate sectarian motivated attacks against the Shi'a Muslim religious minority, most of whom also belong to the Hazara ethnic minority, nearly all claimed by ISIL-KP. These included a string of non-suicide IED attacks and shootings, including at least eight IEDs in May-June alone that targeted buses or similar vehicles carrying members of the Hazara community…
Reportedly, a large number of Hazaras live in Hazarajat (or Hazarestan),' land of the Hazara', which is situated in the rugged central mountainous core of Afghanistan, in the Bamiyan province and in cities such as Kabul and Mazar-e-Sharif. With others living in the Badakhshan province. Many Hazaras settled in western Turkestan, in Jowzjan and Badghis provinces. Ismaili Hazaras, a smaller religiously differentiated group of Hazaras, live in the Hindu Kush Mountain region.
Hazaras in Afghanistan have faced decades of abuse and state-sponsored discrimination, most recently under the Taliban regime between 1996-2001. Hazaras have been singled out for killings, beheadings, suicide bomb attacks, and kidnappings. They have been targeted at weddings, schools, mosques, sports clubs, and even at births.
As reported on September 1, the killing of Hazaras, are a tiny fraction of the total death toll inflicted by the Taliban to date, as the group had cut mobile phone service in many of the recently captured areas, efficiently controlling which photographs and videos are then shared from these regions. Habiba Sarabi, a Hazara political leader, told she had proof of more atrocities but could not share the details, as it might endanger surviving eyewitnesses. Sarabi was the first female Governor of Afghanistan (in Bamiyan Province) and one of four women representing Afghanistan in the negotiations with the Taliban in Doha, Qatar. Unfortunately, soon after the interview, Sarabi sent a link to a short, grainy video, which showed two Taliban militants. Speaking into the camera, one of them said they are waiting for permission from their leaders to "eliminate" all Hazaras living in Afghanistan.
More worryingly, over a period of time, out of the dire necessity of self defence and mistrust over government and administration, many Hazaras have either formed or joined armed militias to counter radical forces operating within Afghanistan. One of the examples is that of Zulfiqar Omid, a former lawmaker turned resistance leader. He has reportedly established an armed Hazara resistance in Central Afghanistan, comprising some 800 regular fighters and 5,000 volunteers. Abdul Khani Alipur, is another such militia leader from Maidan Wardak province. As reported on July 13, 2021, his militia boasted of patrolling roads and launching brazen raids on Taliban areas to abduct the relatives of militants, later used as bargaining chips to release Hazara hostages. Such developments would only bring more bloodshed in Afghanistan.
Further, the Hazaras have also taken refuge in Pakistan since many decades, due to violence meted against them. As reported on September 1, 2021, up to 6,000 refugees, among them many Hazaras, have already made their way to Quetta, Balochistan in Pakistan, a city with a sizeable Hazara community. But unfortunately, Pakistan also has a history of frequent attacks on the minority Hazara community, due to the exact same reasons of their different religious and ethnic identities, as in the case of Afghanistan. According to the 2019 report of Pakistan's National Commission for Human Rights, about 509 Hazaras were killed since the year 2013. Moreover, according to partial data collated by South Asia Terrorism Portal, since 2001, 386 Hazaras have been killed, 480 injured in 80 incidents in Pakistan. Therefore, the danger of death and persecution doesn't end when these people take refuge in Pakistan.
The Hazaras are victim of a double-edged sword of religious and ethnic differences, causing their death in Afghanistan. The Taliban 'takeover' of the political structure of the country can only ensure one thing vis-à-vis the Hazara population- their absolute annihilation. They will either die or flee the country in whatsoever means. The practice of 'othering', as preached by the militant Islamist groups, be it a religious minority, or a woman, or non-Pashtun person, would cause harm to the Hazara community. Along with the Taliban, other terror groups of IS, Al Qaeda and their various affiliates are definitely going to have their own game plan for Afghanistan, of which 'persecution of Hazaras' be an important constituent.
Why the Taliban Had to Change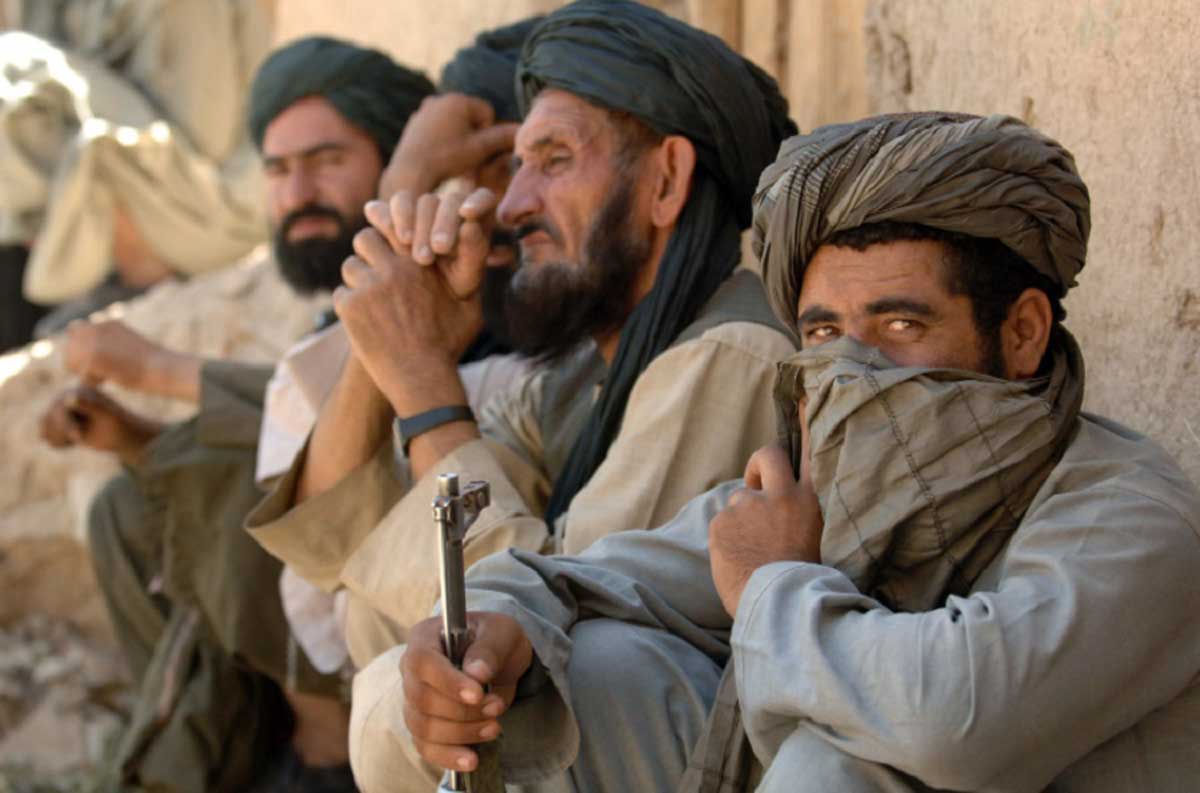 The fall of Kabul to the Taliban, pre-negotiated with the US in Doha, Qatar, has launched yet another fruitless enterprise, as fruitless as the US effort to keep Afghanistan under its own control: all sorts of IR scholars, pundits, and journalists, in all sorts of specialized and unspecialized publications in the US and Europe, are trying to prove that the 2021 version of the Taliban has not changed in comparison to the version of the Taliban which seized control of Afghanistan in 1996 and that they will again make Afghanistan a cradle for all kinds of terrorists. If they use facts rather than hollow phrases, they commonly seek a confirmation of this thesis in the names of the 2021 Taliban leaders appointed to the interim government, the names which are not particularly different from those of the Taliban who governed the country from 1996.
Yet, all these would-be experts have somehow failed to notice that the times have changed, and so has the geopolitical environment in which the whole overturn took place. Indeed, how can the Taliban remain the same, if the entire world has changed so profoundly, comparing the year of 2001, when the Taliban were overthrown by the US forces, with the year of 2021, when the US forces withdrew before the Taliban's advance? No matter how rigid they are in their faith as a religious movement, the Taliban as a political organization had no choice but to adapt to the tide of change, if they wanted to seize and exercise power in a changed geopolitical context.
There are many symbolic signs of this new context which are directly linked to the second arrival of the Taliban. First, both the Taliban and the US sat down to negotiate the withdrawal of the US forces and transfer of power to the Taliban, which signals that the US is no longer the same hegemonic power that refuse to 'negotiate with the terrorists', as the Taliban were characterized by the US diplomacy for so many years. Second, the Taliban have adopted a different political philosophy, which gives precedence to diplomatic – rather than military – means, whenever the former proves more efficient. Third, the negotiations took place in Qatar, a country that used to be the most isolated among the Arab countries due to its alliance with Iran, which shows that the Americans have accepted not only Qataris, but also Iranians, as mediators and potential partners. Fourth, despite their ambiguous relations and deep ideological differences, Iranians have also accepted the Taliban as a potential partner, which is also mirrored in the fact that their only Arab ally, Qatar, played the role of the mediator and host to the US-Taliban negotiations. Fifth, China, Russia, Iran, and Pakistan did not close their diplomatic missions in Kabul after its takeover by the Taliban, which demonstrates that two global and two regional powers intend to cooperate with the Taliban-led government; moreover, that these four powers asses that they can benefit from such cooperation and accept the Taliban as a relevant regional partner of potential strategic significance. Therefore, at the very least, the Taliban are not going to be so isolated as they were during their first incarnation, which will certainly open them up, for the first time, to various foreign policy options.
However, there is one important question that is rarely posed by those who pretend to write and speak about the Taliban. This question is the most basic one: who are, in fact, the Taliban and who actually created them? In a recent interview, the former National Security Advisor to the US President Jimmy Carter, Zbigniew Brzezinski, proudly admitted that the US intelligence agencies inserted a number of Islamist fighters' cells into Afghanistan by the end of the 1970s, with the task to penetrate the territory of the then Soviet Union and perform military actions, so as to provoke the Soviet regime to invade Afghanistan. The idea was to turn Afghanistan into the Soviet Union's Vietnam-like catastrophe and thus bring the communist empire to a collapse. As we all know, the Soviets had fallen into that trap and the rest is history: they were eventually defeated and expelled by the well-organized Islamist fighters, better prepared for a guerrilla war than the Soviet army. However, no matter how Brzezinski now prides himself for this idea, it is well-known that its execution and implementation were in more than 90% left to a non-American agency, the Inter-Services Intelligence (ISI) of Pakistan, the country that was the most faithful British and American ally at the time. In an exceptional analysis Forever Friends? Pakistan and the Taliban Still Need Each Other, written by Zahid Shahab Ahmed and published in the National Interest, we can see it clearly:
After the Soviet invasion of Afghanistan in 1979, Washington approached Islamabad to become its frontline ally in a proxy war against the Soviets. During the Afghan-Soviet War (1979-1989), thousands of mujahideen were recruited from around the world and trained in Pakistan, and then deployed into Afghanistan. In addition to receiving billions in economic and military assistance from the United States, Pakistan expanded its influence in Afghanistan through close relations with the Afghan mujahideen as they later united into the Taliban in the 1990s. In 1994, Mullah Mohammed Omar founded the Taliban with fifty students in Kandahar. By 1995, the group's control increased to twelve provinces and its size to 25,000 fighters. Due to its quick territorial gains, the Taliban managed to seize control of most of the country and established the Islamic Emirate of Afghanistan in 1996. To date, their first takeover of Kabul is attributed to Pakistan's strong backing.
Therefore, the Taliban's recruitment from among the Afghani and Pakistani Pashtuns and their military training for guerrilla warfare and religious indoctrination with the mixture of Pakistani Deobandi and Saudi Wahhabi Islam are to be treated as a special intelligence operation conducted by the ISI, and the same may be applied to their military victory. Of course, this operation would not have been viable without adequate coverage by the American CIA and British MI6, and assistance by Saudi Arabia's GID (General Intelligence Directorate). Thus the Taliban and their hybrid ideology were created for a particular purpose and their heavy-handed policies upon the seizure of power also served a particular geopolitical agenda. It would go beyond the scope of this article to analyse in detail what this agenda was or might have been. Let us only notice that the Taliban in those times prepared the ground, both ideologically and literally, to legitimize the future American 'War on Terror', which has brought 20 years of continuous instability to the central part of Eurasia. In other words, there is no reason to look at the Taliban as a genuine occurrence – they had been created as a proxy and were left with no option but to remain a proxy. Whose proxy, that is the only question.
There is no doubt that the second arrival of the Taliban has been prepared and backed, again, by the ISI and Pakistan. On the operative level, the Taliban have clearly remained Pakistan's proxy. However, in the meantime, Pakistan has totally changed its geopolitical orientation and switched loyalties. Initially created by the British Empire through religious partition of the post-colonial India to enable continuous Anglo-American control of the heart of Eurasia, Pakistan found itself abandoned and cornered by its former sponsors and allies, when they invested their capital and geopolitical weight in the strengthening and rise of its archenemy, Hindu-controlled India. Of course, this was not the first time that the British-American axis supported India against Pakistan, just as they were supporting Pakistan against India. However, this time it happened in the context of the rise of the most extreme form of religious nationalism promoted by the Indian Prime Minister, Narendra Modi, designed to eliminate Muslims as a constituent part of the Indian nation for good, which would force Pakistan to enter yet another conflict with India over a definite line of Muslim-Hindu separation. Ostensibly, it was a rational calculation by the British and Americans, to support instant economic rise of India and foster a redesign of Indian policy towards extreme, religiously based nationalism, so as to make India capable and willing to confront China, as India's old and their new geopolitical adversary. However, such a tricky game has only pushed Pakistan to turn towards China as a potential ally and geopolitical patron. Thus the British and Americans have eventually pushed Pakistan away and lost their most faithful ally, and China has been delivered an entirely new leverage to fundamentally change the geopolitical balance in Eurasia.
With Pakistan under the US-UK patronage and Afghanistan under American control, China had a huge problem to secure its most important strategic project, the Belt and Road Initiative, in particular its China/Pakistan and China/Central Asia/West Asia Corridors. Also, the direct access of the Anglo-American intelligence agencies to the very borderland of China, through their stronghold in Afghanistan and the porous borders of the post-Soviet Central Asian republics, made it possible to instigate China's own 'Muslim problem' in the form of the Islamist radicalization of Uighurs in Xinjiang. This, predictably, provoked the Chinese regime to respond in an extremely oppressive manner, which almost put in question its relations with the entire Islamic world, especially the countries of Central Asia, thereby undermining the prospects for their participation in the Belt and Road Initiative. As this problem proved to be too difficult to solve on the internal level, China's imperative was to take Afghanistan out of the American control and reverse this trend that gravely threatened Chinese strategic interests. In these circumstances, Pakistan's well-known proxy, the Taliban, appeared on the horizon as the best suited instrument for that purpose. In this context, it is not difficult to imagine why the Taliban were so quickly and efficiently restored by the ISI and why they suddenly became so politically pragmatic and militarily strong.
So, the Taliban's 2021 takeover was also decisively supported by Pakistan, as it had been the one in 1996. However, this time it has all happened in a totally different geopolitical environment, with Pakistan under China's geopolitical umbrella, which implies a totally different geopolitical orientation on Pakistan's, as well as the Taliban's, part. Instead of serving the goals of Halford Mackinder's doctrine of permanent destabilization of Eurasia, so as to secure British-American control over the world's sea-trade routes, now Pakistan and its proxies have become open to promoting the opposite geopolitical agenda, the Chinese doctrine of building Eurasian land-trade infrastructure as an alternative to the Anglo-American hegemony over sea-trade routes. Such a doctrine, embodied in the Belt and Road Initiative, requires a long-lasting stabilization of the Eurasian geopolitical space, and Afghanistan occupies a strategic place within this constellation.
Of course, most the Chinese officials could do in their public activities was to keep the embassy in Kabul open, recognize the Taliban, and send their Minister of Foreign Affairs, Wang Yi, to meet the Taliban delegation in Tianjin. On their part, the Taliban described China as a 'friendly country' and invited it to participate in reconstruction and development of Afghanistan, guaranteeing the safety of Chinese investments. However, there is no need to make vain guesses about whether the new version of the Taliban will really prevent various Islamist militant groups to penetrate China's territory, as well as the territory of the post-Soviet Central Asian republics: this time, the Taliban have been resurrected and installed as a watchdog, to serve no other than this very purpose, so as to eventually make Afghanistan a part of a potential strategic alliance of China, Pakistan, and Iran. All in accordance with the Chinese strategic vision to make the Eurasian land-mass stable for transcontinental development of infrastructure, trade, and industry, designed to lead to economic, and eventually political, unification of the Eurasian continent.