Refugees and the Proposed Amendment in the Citizenship Law of India
The Government of India presented the Citizenship (Amendment) Bill, 2016 in Lok Sabha 19 July 2016. The impugned Bill seeks to amend the Citizenship Act, 1955 whereunder the acquisition and determination of Indian citizenship procedure have been enacted. The Bill aims to extend citizenship to an individual who belongs to minorities such as Buddhists, Christians, Hindus, Jains, Parsis and Sikhs hailing from Afghanistan, Bangladesh, and Pakistan who enters into India without valid visa or travel documents.
The entry of such persons in India shall not be treated as an illegal migrant. The refugees fleeing religious persecution from these countries see India as their natural home. Thus, the proposed Amendment makes them eligible for applying for Indian citizenship by the process of naturalization. The present citizenship law of 1955 treats such arrivals as illegal migrants. The Bill proposes to reduce the cumulative period of residential qualification from eleven years to six years for getting the Indian citizenship by naturalization.
Is Bill Discriminatory?
The impugned Bill signifies a positive and opportune change in the Refugee Policy of India. It would be beneficial to the displaced people from Pakistan, Bangladesh, and Afghanistan. In India, there are 9,200 refugees from Afghanistan, and of which, 8,500 are Hindus. There are more than 400 Pakistani Hindu refugee settlements in Indian cities like Ahmedabad and Surat in Gujarat, Jodhpur, Jaisalmer, Bikaner, and Jaipur in Rajasthan. However, more than 200,000 Lakhs refugees are living in India that comprises Chakmas and Hajongs from Bangladesh. Refugees from these countries are Hindus and Sikhs and are scattered in Assam, Delhi, Gujarat, Madhya Pradesh, Maharashtra and Uttar Pradesh. However, it is contested that the proposed Amendment would benefit the Hindu migrants significantly as it restricts itself only to the minorities from this trinity of countries. Consequently, Government of India has made "religious persecution" as the core criterion to confer citizenship. But it has discriminated against other minorities and groups from these countries who are also confronting the same situation of religious persecution like Ahmadiyya Muslims in Pakistan, Rohingya Muslims in Myanmar, and Tamil Muslims in Sri Lanka who have taken refuge in India. But, unfortunately, new Amendment Bill excludes the Muslim refugees on the ground of religion from these countries. The proposed Bill does not extend protection to Sri Lankan refugees who Hindus, Muslims, and Christians of Indian origin who have been living India (Tamil Nadu) since 1983 due to the state-sponsored violence against them. The Bill further discriminates against Afghan Hazaras who face religious persecution, and Australia has extended asylum to them.
What is Refugee Law in India?
Are there benefits of not to have a law on refugees? Having a law on refugees entails exorbitant fiscal responsibility for the Indian state. Every law brings with itself financial liabilities to implement its legal mandate. But, unfortunately, India does not have any law on refugees but welcomed people in search of safety and sanctuary since antiquity and hosts refugees from every nook and corner of the world as per its historical traditions of hospitality. India deals with different groups of refugees differently that deprives them equality before the law and equal protection of the law. The central government determines the status of refugees by Ad hoc administrative decisions with a political tinge in the absence of any law. However, refugees are dealt with the Foreigner Registration Act, 1939, that applies to all foreigners coming to India. Though, Government of India invokes the Foreigner Act, 1946 to regulate the entry, stay and departure of all aliens in India. Other laws like Passport (Entry into India) Act, 1920, Passport Act, 1967, and Extradition Act, 1962 are also applied to deal with the refugees. India does not have any central body except Foreigner Regional Registration Office (FRRO) under the Bureau of Immigration of India to handle the refugees.
UN High Commissioner for Refugees (UNHCR), is a UN agency exclusively dealing with refugees and their problems worldwide, gets permission from the Government of India to assist those refugees who do get any direct aid and assistance from the government. In India, UNHCR extends de facto protection to refugees who have not been recognized under the Indian Law. However, the Part-III of the Constitution of India prohibits discrimination on the grounds of religion, race, caste, sex or place of birth under Article-15. The equality of opportunity in matters of public employment has been provided in Article-16 of the Constitution. While enjoyment of fundamental freedoms with reasonable restrictions are guaranteed under Article-19, and that is equally available to refugees with the protection of script, language, and culture of minorities (Article-29), but refugees or foreigners do not have the right to establish and administer educational institutions under Article-30. Hence, there have been several attempts in the past to have a national refugee law. Few members of Parliament across the party lines presented private members' Bills in the Parliament for enacting a national refugee law on December 15, 2015. Shashi Tharoor's Asylum Bill, 2015, Varun Gandhi's National Asylum Bill, 2015, Rabindra K. Jena's The Protection of Refugees and Asylum Seekers Bill, 2015 but these Bills are still pending before the Parliament for its consideration.
India cops with refugees and asylum seekers with the three-fold strategy. Firstly, Government of India grants full protection and assistance to refugees from Sri Lanka and Tibet. Secondly, refugees who get the asylum at the UNHCR level, and the "principle of non-refoulement" is applied for their protection e.g. Afghans, Burmese, and Somalis, etc. Thirdly, refugees who are neither recognized by the Government of India nor the UNHCR but have arrived in India and got assimilated with the local populace, e.g. Chinese refugees from Myanmar living in the state of Mizoram. Thus, the Indian government deals with these refugees differentially as domestic political power permutations are central to their treatment. Particularly, Sri Lankan and Tibetan refugees got refugee identity documents, and they are entitled to a range of legal benefits. Tibetan refugees live in settlements and enjoy unobstructed freedom whereas the Sri Lankan refugees are kept in camps under surveillance with restricted mobility. On the other hand, refugees from Myanmar, Palestine, and Somalia do not get any aid and assistance from the Government of India, and they are discriminated and deprived of access to essential resources for human survival. Now, the government has agreed to long-term visa to Chin refugees from Myanmar, but ethnic groups of refugees have been put on procrastination.
Judicial Response
The Supreme Court (SC) of India has done exceptionally excellent service to the cause of refugee rights. In the absence of refugee law in India, SC has interpreted the word "person" in the Article-21 of the Constitution in an unprecedented justicial tradition. According to the judicial interpretation of the SC, the term "person" also includes non-citizens. Therefore, SC has addressed and appreciated the plight of refugees in many cases. Particularly, the cases of Khudiram Chakma v. State of Arunachal Pradesh and Ors, (1994 SC 615), and National Human Rights Commission v. State of Arunachal Pradesh, (AIR 1996 SC 1234) in which the SC held that "all the refugees living in India have the right to life and the personal liberty" as enshrined in Article-21of the Constitution. The "state is obligated to protect the life and freedom of each, be a citizen or otherwise, and it cannot permit individual or group of individuals to threaten the refugees, to leave." The SC has further directed that the state of Arunachal Pradesh is constitutionally obligated to protect and safeguard the life, liberty, health and overall well-being of the Chakma refugees.
Consequently, there is a series of judgments delivered by the SC, High Courts of Gujarat, Gauhati, Punjab and Tamil Nadu in cases of Chakma, Sri Lankan, and all other refugees who have reiterated that the rights of refugees must be protected on the anvil of due process of law in a democracy. Majority of the judgements have explicitly recognized the importance of the UNHCR and paved the way to acquiesce itself in refugee issues in India. But, regrettably, the refugee jurisprudence evolved and bloomed finds itself at war with the ordinary law relating to the foreigners that hugely empowers the government to deport them to their countries of origin arbitrarily. Unfortunately, the Law Commission of India in 2000 recommended in its 175th Report that government should enact a more rigorous law to deal with the "illegal entrants" without any kind consideration to the well-founded fears of their persecution and migration. Are people illegal? People are only human beings, and such a recommendation should not have come from such a statutory body. However, the SC in Louis De Raedt v. Union of India and Ors, B.E. Getter v. Union of India and Ors; S.G. Getter v. The Union of India, (1991) 3 SC 554, held that Article-21 of the Constitution of India protects the life and personal liberty of all persons including aliens and foreigners happened to be in India. Therefore, refugees as non-citizens cannot be deprived of their rights except according to the procedure established by law. Therefore, judicially created refugee rights (JCRs) under the Constitution of India has successfully been protecting the life and liberty of vulnerable persons. Hence, JCRs have become the de facto cum de jure the law of the land in the absence of national refugee legislation.
Refugee Influx in India
Refugees have been arriving in India from all over the world including Afghanistan, Bangladesh, Bhutan, Congo, Eritrea, Iran, Iraq, Myanmar, Nepal, Nigeria, Pakistan, Rwanda, Somalia, Sri Lanka, Sudan, Syria, and Tibet, etc. Today, there are 65.3 million refugees globally including asylum seekers, irregular migrants, returnees and internally displaced persons (IDPs). India is a home to diverse groups of refugees from all continents and region of the world. India has accommodated refugees from Tibet in 1959, the refugees from Bangladesh in 1971, the mass influx of Chakma refugees again from Bangladesh in 1963 and from Sri Lanka in 1983, 1989 and 1995. However, India has been receiving refugees from Afghanistan and Myanmar since the 1980s, and Rohingya refugees have been coming for the last couple of years from the Myanmar. But there is no stoppage of refugees and migration from Bangladesh. By the end of 2015 as per the UNHCR report, there were 207,861 persons of concern out of which 201,281 were refugees, and 6480 were the asylum seekers. These figures comprise 175,000 Tibetan and Sri Lankan refugees who were granted asylum decades ago. UNHCR India reported that 31,000 asylum-seekers and refugees had been registered with the UNHCR in India. However, UNHCR estimated in September 2014 that there are 109,018 Tibetan Refugees, 65,674 Sri Lankan Refugees, 14,301 Myanmar's Refugees, 10,395 Afghan Refugees, 746 Somali Refugees and 918 Other Refugees. As of August 2015, only 39 Syrian Refugees and 20 asylum-seekers got registered with the UNHCR India.
Predictably, refugee influx in India is bound to increase due to current conflicts in different parts of the world. For example, on September 20, 2016, Permanent Mission of India in Geneva-Switzerland was contacted by Brahumdagh Bugti—a prominent Baloch leader in exile from Balochistan-Pakistan for seeking political asylum in India. Having accepted by the India, it would be second highest grant of political asylum after Dalai Lama—the Tibetan spiritual leader—in the post-1959 era.
Global Trends
Every 113th person in the world is a refugee who is denied the right to nationality and access to the most basic rights and resources. UNHCR reported in 2016 that there are 10 million stateless persons with no rights and nearly 34,000 people become the victims of forced displacement in every year. The global refugee crisis is the failure of comity of nations in their commitment to have a world based on the 'purposes and principles' of the UN Charter. The world community has subjected itself to political chicanery of the few in its ranks. International agreements and understandings are not getting proper adherence and enforcement in national jurisdictions to address the impugned crisis. In September 2016, UNHCR and the World Bank jointly conducted the study to diagnose the cause of the refugee crisis wherein global violent conflicts were identified to have caused forced displacement, and the current trend has been going on for the last more than three decades. This study has culled out countries like Afghanistan, Burundi, Caucasus, Colombia, Congo, Iraq, Somalia, Sudan, Syria, and former Yugoslavia responsible for the present refugee crisis that has been affecting the 1% population of the world. This study has also identified a pattern that remains unchanged since 1991 regarding fifteen developing countries who hosted 89% of the refugees and 99% of the IDPs.
There UNHCR reports that 34,000 people all over the world involuntary leave their homes to get away from persecution, conflicts, and war. The Syrian War is the biggest example of a contemporary conflict that has already claimed 321,358 and 470,000 casualties as per oppositions groups in Syria since March 2011. However, UN and League of Arab Envoys to Syria on April 23, 2016, put out an estimate of 400,000 people who lost their lives in the ongoing Syrian Civil War. The UN has ascertained 13.5 million Syrians in 2016 who were in need of humanitarian assistance, and 6 million out them were IDPs in Syria, and more than 4,8 million are refugees outside the Syria. In January 2017, the UNHCR has registered 4,863, 684 people as refugees with an incremental mobility. The resources and infrastructural facilities of the host countries are tottering under the ever-mounting pressure of these refugees. Now, the moot question is how to address this escalating crisis and swelling of refugees and asylum seekers in the countries of reception. Are existing models of lego-institutional response sufficient to the refugee crisis? And how to tackle the growing number of refugees in the host societies? But, there have been few countries who have been treating the refugees and asylum seekers under their legal and administrative policies. In the EU jurisdictions, new system processes and quota systems have been emplaced to respond to the contemporary refugee crisis.
International Law
India must treat people humanely who are distressed, displaced and forced to flee their roots and motherlands under terrible situations. But India manages and handles refugees on an individual basis in an informal manner in consonance with the jurisprudence developed by the Supreme Court and international treaties. However, India does not have a formal policy on refugees and asylum seekers. Despite the fact that India is a liberal democracy, but it has not signed the international instruments whereunder refugees, asylum seekers and stateless persons are governed. India is not a party to 1951 UN Convention Relating to the Status of Refugees (UNCSR) with its 1967 Additional Protocol, though, more than 145 countries have become parties to these instruments and having well-defined legal protection obligations for the refugees. Further, India has not acceded or ratified the 1954 UN Convention on the Statelessness and 1961 UN Convention on the Reduction of Statelessness. The principle of non-refoulemnt (no-forced expulsion) enshrined in the Article 33 (1) of UNCSR whereunder a person cannot be deported, repatriated or forced to go back to the territories of persecution against his/her free will and volition. The territories may be his/her country of origin or a third country where exists a constant danger to his/her security, liberty, and safety. Even Article 3 of the 1984 UN Convention against Torture and Other Cruel, Inhuman or Degrading Treatment (CAT) also makes the same provision, but India has only signed it and has not acceded and ratified it, therefore, India is not under any obligation to a party to this Convention. However, CAT has received 161 ratifications as of February 2017, and its Protocol has 75 signatories and 83 parties as of October 2016, and it's CAT Committee is a body of human rights experts that monitors implementation of the CAT.
However, there are plenty of international conventions and instruments which have been signed and ratified by India such as the Universal Declaration of Human Rights (UDHR), 1948, the 1966-International Covenant on Civil and Political Rights-(ICCPR), the 1966-International Covenant on Economic, Social and Cultural Rights (ICESCR), the 1963-UN Convention on the Elimination of the All Forms of the Racial Discrimination-(CERD), the 1979-UN Convention on the Elimination of All Forms of Discrimination against Women-(CEDAW), and the Convention on the Rights of the Child (CRC), 1989 etc. India does recognize the right to asylum under Article 14 (1) of the UDHR states that "Everyone has the right to seek and to enjoy in other countries asylum from persecution." India has been respecting these treaties in protecting refugees but without any uniformity of law and policy. The application of any convention, declaration and agreement must be based on the principle of "good faith" called pacta sunt servanda (agreements must be kept). Therefore, India must eschew from selectively applying these international human rights instruments and protecting the refugees fleeing persecution. While India might have considered several provisions of UNCSR but it has not treated all the classes of refugees equally, and, therefore, the refugees could not get the same humanitarian assistance for which they should have been entitled to under the policies of the Government of India.
Principle of New Beginning
It is, indeed, fallacious to perceive the refugees as a burden, enemies or strangers; they are also the human beings with all the inalienable human rights. The principle of new beginning must be evolved by practical cooperation, solidarity and responsibility, and uniform standards of better refugee protection. Therefore, the Preamble of UNCSR adumbrated a vision of Burden-sharing Responsibility with equitable distribution of refugees while discouraging the Push-back Approach of many national governments. The concept of Burden-sharing Responsibility has been contemplated that the states can allocate a maximum grant out of their fiscal resources to establish, maintain and contribute to the proposed Global Refugee Fund (GRF). The GRF can be utilized to facilitate refugees' voluntary repatriation to their motherlands, integration in the host country, resettlement in the third country or helping the government of the refugee-producing country to address the problems of displaced persons. Thus, such an initiative requires a political will at the highest level of governance. For example, at the regional level on March 03, 2014, the EU Parliament has approved the AMIF (Asylum, Migration Integration Fund) for the period 2014-2020 by replacing the European Refugee Fund, European Integration Fund, and European Return Fund to comprehensively supporting the refugees in the Europe. Therefore, at international level, there must also be a Global Refugee Fund (GRF) that makes available financial assistance to the refugees in situations of need. GRF should be consolidated with the contributions from the national governments. The bigger countries should make greater financial contributions in proportionate to their Burden-sharing Responsibility. Hence, each state would be contributing to the GRF, and the refugee receiving countries could utilize the resources out of GRF and protect the rights of the refugees. Such a mechanism would be beneficial for the countries like India who is not a party to the UNCSR and India would have a system to address the refugee influx that it faces across its porous borders without incurring any monetary liability on its national resources and the economy while respecting the human rights of the refugees.
In this context, the political generosity and kindness cannot be the criterion to attend the problems of refugees, homeless and stateless people in India. The present scenario is a most defining moment in the history of India as it is emerging in a new avatar of global standing. Therefore, India must utilize the auspices of the SAARC to consider the South Asian Declaration on the Refugees and Eminent Persons Group's (EPG) proposed National Model Law on the Refugees thereunder. Moreover, India can evolve a regional approach to enunciate the rules and regulations for protecting the refugees in South Asia. At the same, India must abdicate its dilemmatic policy on national refugee law. India has always protected the persecuted refugees and provided them refuge and security, and nobody is preventing India to have a national legislation on refugees. Hence, India requires having a uniform, stable, and strong structure and strategy to protect the refugees from all corners of the world. The absence of national legislation on refugees has placed the refugee rights in a vacuum, and such rights are regarded as privileges which can only be claimed by those refugees who are politically advantageous for the power structures in the host country. Refugees should not be accommodated to extract demographical, religious, and political mileage. The UNCSR could be deliberated as the basis of domestic refugee law, but India may have its modifications and changes in tune with our national requirements wedded with the principles of constitutionality. Therefore, a national legislation on refugees is immensely required in India in the interest of refugee protection incommensurate with global legal standards. However, India has to go for a refugee law for maintaining the territorial integrity, for securing the porous borders, for ensuring the homeland security, for evading the international pressures in the name of refugee rights, and for establishing our high benchmarks of respecting the international human rights. Today, the world is a simmering cauldron of conflicts and people are getting displaced on an unprecedented scale. Therefore, We, the People of India, must approbate our capacity to take the challenges of any refugee influx ahead.
A Hybrid Political System for Pakistan: A Proposal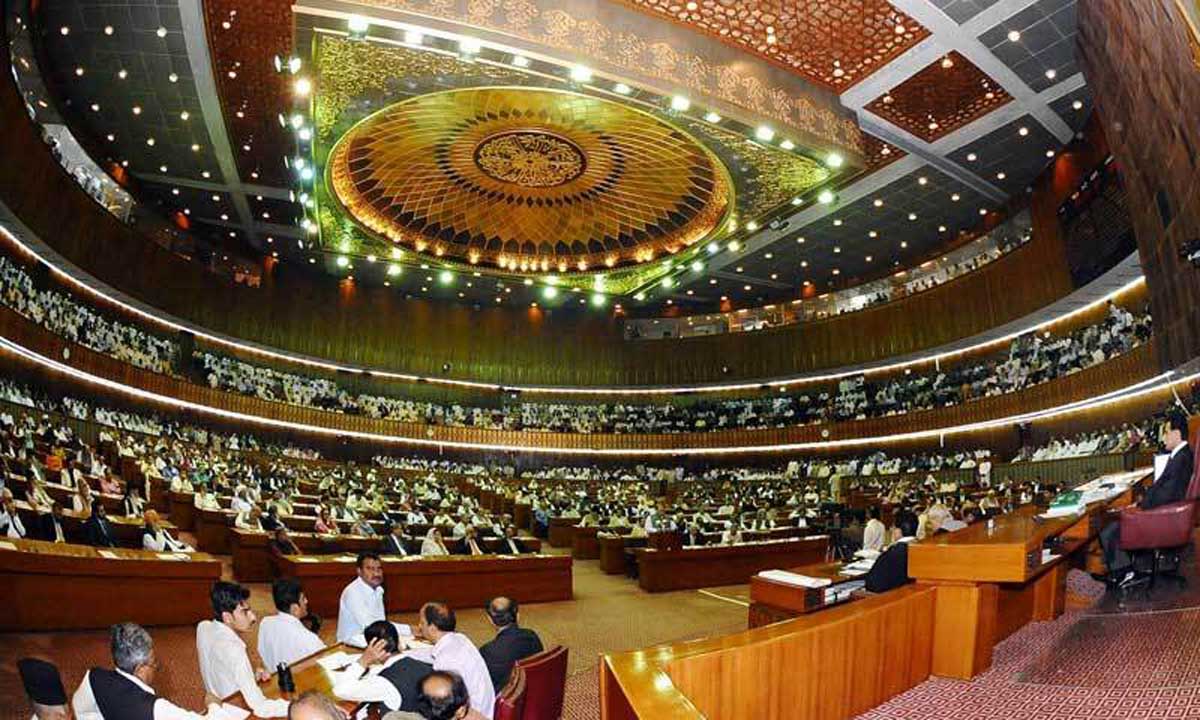 The political system of Pakistan is an amalgamation of Islamic, British, and Indian influences, shaped by a multifaceted array of religious, ethnic, and regional factors, making it a culturally rich and ever-changing landscape. Pakistan is renowned for its powerful military establishment, which has traditionally wielded significant influence in determining its political direction. The nation's political history is characterized by cycles of military rule, punctuated by several coups, followed by phases of democratic rule, though the military has continued to exert a significant degree of influence in the country's politics. Furthermore, Pakistan has had to contend with the pernicious threat of extremism, with various militant groups operating within its borders and perpetrating terrorist attacks, which have destabilized the nation's political, social, and economic stability.
This article aims to shed light on the challenges faced by the political system in Pakistan, specifically concerning the current political turmoil the country is experiencing. It also suggests a potential solution to stabilize the system and bring about a revolution in the way politics is conducted in Pakistan
The challenges faced by Pakistan's democracy are compounded by the elite classes' actions. The country is currently facing significant upheaval, which can be attributed to several factors. The lack of solid democratic institutions, frequent military takeovers, and the involvement of powerful military and civilian elites are among the underlying causes of the country's political instability. Additionally, ethnic and regional conflicts, poverty, and economic growth issues further exacerbated political instability. The ongoing conflict in Afghanistan, as well as political unrest in neighboring countries, have also had an impact on the country. Furthermore, Pakistan's history of military control, political corruption, and a lack of a deeply ingrained democratic culture have all contributed to the volatility in its political system.
The current political quagmire that plagues Pakistan is multifaceted, primarily stemming from a dearth of political acumen and a paucity of commitment on the part of leaders to prioritize the exigencies of the populace over their own personal and factional interests. This has led to a diminution of public confidence in the political system and government officials. Furthermore, the military's prolonged political intervention and sway history has exacerbated a lack of democratic stability and accountability. Another critical conundrum that has impeded the country's political evolution is the preponderance of corruption and nepotism in every government agency, rendering it difficult for citizens to repose trust in government officials. As a result, there is a burgeoning loss of faith in institutions of all varieties, with people losing trust in the government, corporations, and political leaders.
Furthermore, the failure of successive governments to address the issue of corruption has further undermined public trust in the political system. The permeation of corrupt practices in every government institution has made it difficult for citizens to have faith in government officials, leading to a general disillusionment with the political system. Additionally, the lack of transparency and accountability in government operations has enabled corrupt officials to operate with impunity, further eroding the public's trust in the political system. The aforementioned issues have resulted in a political climate marked by a lack of stability and continuity, hindering the country's economic and social development. It is imperative that the political class and other stakeholders work towards addressing these issues to ensure that the political system can effectively serve the people's needs and promote the country's long-term stability and prosperity.
Proposing A New Way to get stability in Political System?
A hybrid political system combines characteristics of many political systems, such as democracy and autocracy. Two examples are a semi-presidential system, which combines a prime minister and a president, and a federal system, which combines a central government with regional administrations. Hybrid systems can also include components of other kinds of democracy, such as a parliamentary system combined with a robust presidential system. These systems are frequently viewed as a compromise between competing political ideologies or as a means of balancing the strengths and shortcomings of various systems
If the official replaces the current political system with a hybrid one, it could be very beneficial. One of the main advantages of a hybrid system is that it allows for a balance of power between the legislative and executive branches of government. In a presidential system, the executive branch is separate from the legislative branch, with the president having a lot of power. In a parliamentary system, however, the executive branch is accountable to the legislative branch. In a hybrid system, the executive branch has some independence from the legislative branch but is still responsible for it. This helps to prevent too much power from being concentrated in one person or group and also helps to protect citizens' rights and to avoid abuse of power.
An additional benefit of implementing a hybrid system is that it may facilitate more efficient decision-making by leveraging the strengths of both presidential and parliamentary systems. In a presidential system, the separation of powers can result in stalemates and prolonged indecision, while in a parliamentary system, the government can swiftly collapse if it loses the legislature's support. A hybrid system, on the other hand, can offer a balance of stability and agility, allowing for more prompt decision-making while maintaining the accountability of the executive branch. Furthermore, considering Pakistan's history of military involvement in politics, a hybrid system can provide a mechanism to hold the military accountable to the civilian administration and reduce the likelihood of military intervention.
It is imperative to acknowledge that a hybrid system may not be the ultimate remedy for all of Pakistan's issues, and its successful operation would require meticulous planning and execution. Nevertheless, this system could potentially provide a glimpse of sustained stability in Pakistan's political landscape, and it is incumbent upon the authorities to consider this system as a viable option to circumvent further obstacles.
Regional Implications of Strategic Triangle of China-India & Pakistan
Strategic Triangle is defined as three states binding in a triangle's strategic relationship. It is focused on three factors. 1) A state must be sovereign and rational in its foreign policy. 2) Action of one state in a triangle must affect the other two states. 3) Two states must have the potential to be united against other.
The Strategic Triangle has four models: unit veto, stable marriage, a romantic triangle, and ménage à trois. 1) Unit-veto means that all three states must have a different nature. 2) Stable marriage means that the relationship between two states is better than both with the other. 3) Romantic triangle means that good relations exist between one pivot and two states. In contrast, good relations don't exist between two states when the relation between two states and one pivot is compared. 4) Ménage à trois means where all three states enjoy good relations.
The roots of contention between India and Pakistan can be traced since independence, while the rivalry between China and India has existed since the Sino-India war in 1962. However, due to this rivalry, India is considered a threat to both (Pakistan and China). India underwent three times for a full-scale war against Pakistan and once to a full-scale military conflict, while India and China went to war in 1962. India struggles to influence the South-Asian Region, which has increased the foundation of a Geostrategic triangle (Pakistan-China and India). The triangle evolved in Asia after the Sino-India war in 1962 when Pakistan and China signed an agreement on the border delimitation in 1963. Pakistan handed over the Trans-Karakoram tract to China, a territory claimed by India in Kashmir. The bilateral dispute between (India and Pakistan) turned into a trilateral (China-India & Pakistan).
This triangle has a crucial role in the international arena, changing the dynamics of power. The triangular relationship between China, India, and Pakistan is one of the key drivers for Asian security. Indo-US relations strategically have been getting deeper for the last two decades, and their ties with China are under high strain. There is a massive growth in Pak-China strategic relations that is essential for peace and balance in the region. It is due to an Indian hegemony dream after Sino-India, and Indo-Pak wars. Pakistan, China, and India have nuclear capabilities. This triangular nuclear chain increasingly connects geopolitical competition with the nuclear issue. China, India, and Pakistan must be cautious in their nuclear trilemma.
Nuclear weapons are a strategic tool that creates deterrence and restricts the concerned state from full-scale war. China believes in cooperation and the concept of mutual security. Geopolitical muddles will have impacts on the regional nuclear situation. China has adopted "no first use" nuclear weapons under any condition or circumstances since declaring itself a nuclear state. It will not threaten any non-nuclear state or zone that does not hold nuclear weapons. China is stable, responsible, and committed to its nuclear policy.
Pakistan is a responsible state in this region. Pakistan successfully conducted its first nuclear test in May 1998, aiming to respond to the Indian nuclear test, and declared itself a nuclear power. Pakistan has adopted a "full spectrum deterrence" policy rather than "no first use," which deters India from conventional war or nuclear war since 1998. The conventional war between Pakistan and India cannot be ruled out; however, under nuclear weapons, the conflict between Pakistan and India may escalate to a full-scale war.
India adopted a "no first use" policy but will retaliate with nuclear weapons if any major incident that counters India with chemical or biological weapons. India considers Pakistan one of its immediate rivals, while China is a long-term target for its nuclear weapons and the most significant military potential threat. India has security concerns over civil nuclear cooperation between Pakistan and China. India argues that Pak-China strategic alliance is a rivalry and perceives this growing threat to its security.
Both countries (China and India) became neighbours after China declared Tibet as an integral part in 1951. The border tension is arising and sharpening the geopolitical rivalry between China and India. An incident occurred recently between China and India in Galwan valley in June 2020 that triggered a conflict between China and India, resulting in military casualties. After this incident, the bilateral relations between China and India went to the lowest. On the Line of Actual Control (LAC), concerned states (China and India) deployed much equipment and troops. They were on the brink of limited military conflict. Major sources of contention between China and India are border infrastructure and the issue of terrain gaining in Ladakh and Dokhlam.
An incident occurred in Pulwama in Indian-Occupied Jammu and Kashmir. Indian authorities blamed Pakistani Security Agencies without solid evidence; however, former Prime Minister Imran Khan demanded to share evidence-based reports against Pakistan, if any, but the Indian authorities failed to share any factual evidence. The armed forces of Pakistan and India were on high alert, and a series of armed clashes occurred on the Line of Control (LOC). India violated Pakistan's air space on 26 February 2019, which was very concerning to Pakistan, but on 27 February 2019, Pakistan shot down the Indian fighter jet Mig-21 and arrested Indian Fighter Pilot Abhinandan Varthaman. It occurred for the first time since 1971 when Indian fighter jets crossed the Line of Control, and both nuclear-armed states were at the brink of nuclear war; however, the former premier of Pakistan endured to stop both states from nuclear escalation. India launched either intentionally or unintentionally unarmed missiles toward Pakistan in March 2022, which crashed in Mian Channu (a city in Punjab). India Defence Minister Mr. Rajnath Singh claimed that there was a technical malfunction in the routine maintenance of missiles that carried accidental firing of missiles in Pakistan. Pakistan immediately summoned an Indian envoy, protested, and showed deep concerns over the firing of an Indian missile. However, Indian negligence or aggressive attitude can be harmful to regional peace. These kinds of incidents may lead to a nuclear war.
China is emerging as a superpower. India is rising as a regional power and is offensive in its approach towards other states like China, Pakistan, etc. Late Indian Chief of Army Staff (COAS), and Chief of Defence Staff (CDS) Bipin Rawat said the Indian Army is on two fronts. We have brought many changes in our capabilities. The Indian Army, Air Force, and Navy are fully prepared for any eventuality from any side. India wants its hegemony in the South Asia region and maintains the balance of power with China. The US is a strategic partner of India that supplies arms to India and shares civil nuclear technology, which disturbs the balance of power in South Asia and concerning for Pakistan's security. Pakistan is defensive in its approach toward Indian hostility. China is a strategic partner of Pakistan that addresses Pakistan's security concerns and maintains the balance of power in the South-Asia region. The attitude of China, Pakistan, India, and the U.S. will affect the South Asia region. Nuclear capability characterizes the geographical proximity of the strategic triangle, where any military confrontation may lead to a nuclear war.
Indian Republic Day: A Black Day for Kashmiris
India celebrates 'Republic Day' on January 26th every year to commemorate the day when the Constitution of India came into effect, replacing the Government of India Act 1935, and making India a republic. However, it is observed as a 'black day' in Indian Illegally Occupied Jammu & Kashmir (IIOJK) because it marks the day when the Indian government stripped the region of its autonomous status and imposed direct rule from New Delhi. Kashmir has been a contentious issue between India and Pakistan since the two countries gained independence in 1947. The people of Jammu and Kashmir were promised a high degree of autonomy under Article 370 of the Indian Constitution, which was in effect until August 2019, when the Indian government revoked it. This autonomy included the right to a separate constitution, a separate flag, and laws that were distinct from the rest of India. However, in practice, the Indian government has been involved in suppressing the political and basic rights of the people of Jammu & Kashmir and denying them their right to self-determination.
The special status granted to Jammu and Kashmir under Article 370 of the Indian Constitution, which was revoked by the Indian government in 2019, had given the region a high degree of autonomy and protected its distinct identity. The revocation of this special status has led to widespread protests and resentment among the people of the region, who see it as an infringement on their rights and an attempt by the Indian government to suppress their political and cultural identity and right of self-determination.
The Indian government's handling of the situation in Jammu and Kashmir has also been criticized by international human rights organizations, who in their recent reports have highlighted how the Indian government has been involved in human rights violations of the people of Kashmir, through the use of excessive force, arbitrary arrests, and censorship of the media. International Human Rights Law forbids the unjustified deprivation of life. The right to life is embodied in Article 3 of the Universal Declaration of Human Rights, which is being flagrantly violated in Kashmiri. India has signed the International Covenant on Civil and Political Rights as well (ICCPR). Which hasn't prevented it from abusing the law, though.
When the Indian government removed Indian Occupied Kashmir's special status and sent thousands more troops to the area, the situation for the locals of Kashmir became much tougher. Additionally, India reverted to age-old slavery techniques by enforcing a curfew on the helpless population, cutting off the internet and telecommunications, and detaining political figures, leaving 1.47 billion people cut off from the outside world, devoid of fundamental human rights, and living in dread. Since the repeal of Article 370 and the ensuing curfew, there have been reports of nighttime raids in which youngsters have been kidnapped and tortured, as well as of women being harassed. Intentionally violating both international humanitarian law and human rights law, the Indian military has intentionally dismembered, injured, and several times murdered people during this forceful conquest. The Kashmiri diaspora in the UK and Europe observe "Black Day" on January 26th each year to protest the Indian government's illegal actions in Jammu& Kashmir. This day marks the anniversary of the Indian Constitution coming into effect in 1950, which provides a pretext for the formalization of Indian control over Kashmir, a region that has been the subject of ongoing conflict and human rights abuses. The diaspora uses this day to raise awareness about human rights abuses and the ongoing conflict in the region, and to call for self-determination for the people of Kashmir. They also call on the international community to break the status quo imposed by the fascist Indian government. For instance, the president of Tehreek-e-Kashmir UK president claimed that "the people of Kashmir have challenged India to take out the forces (one million) from the valley and then celebrate the republic day". Jammu & Kashmir salvation movement president Altaf Ahmed also call the UN for intervention to protect the rights of Kashmiris.
India has long claimed to be the world's largest democracy and a champion of human rights. However, it has a long history of human rights abuses and political suppression in the region of Kashmir. Despite India's claims of being the world's largest democratic state, it has been involved use of excessive force against peaceful protesters, the imposition of strict curfews and internet shutdowns, and the detention of political leaders and activists in the Kashmir region. The Indian government has also been criticized for its heavy-handed tactics in dealing with the insurgency in the region, which has resulted in widespread human rights abuses, including extrajudicial killings, torture, and enforced disappearances. The Indian government has also failed to provide the people of Kashmir with basic democratic rights, such as freedom of speech, freedom of the press, and the right to self-determination.
It is certainly true that the Indian government's actions in the region of Kashmir have been widely criticized for human rights abuses and the suppression of political dissent. The deployment of a large number of security forces in the region, along with heavy-handed tactics, have resulted in widespread human rights abuses and a lack of protection for the people of Kashmir. This is in contrast to the protection of basic human and democratic rights, which are supposed to be guaranteed to all citizens of India by the Constitution. How a democratic state can be the largest human rights violator? A self-proclaimed secular state which does not give the rights of minorities cannot be a democratic republic state.
The situation in Kashmir raises questions about the Indian government's commitment to protecting the rights of all of its citizens, regardless of ethnicity or religion. A democratic state should ensure that all citizens are protected and treated fairly under the law, but the actions of the Indian government in Kashmir suggest that this is not always the case. Similarly, a self-proclaimed secular state like India should ensure that all religious groups are treated fairly, but the Indian government has been criticized for its treatment of minority groups in the country, particularly the Muslim population of Kashmir.