The Gulf crisis produces snail-pace social change and a dangerous arms race
A two-month old crisis pitting Qatar against an alliance led by the United Arab Emirates and Saudi Arabia is proving to be a double-edged sword.
On the one hand, it has revived momentum for unprecedented, albeit snail-paced social reforms, initially sparked by Qatar's winning bid for the 2022 soccer World Cup. Those reforms break with policies among the six members of the Gulf Cooperation Council (GCC) – Saudi Arabia, the UAE, Qatar, Kuwait, Oman and Bahrain – that until now where wholly designed to protect the region's autocratic rulers rather than enhance rights.
Ironically, the revived reform momentum constitutes an unintended consequence and an indication of ways in which the UAE-Saudi led diplomatic and economic boycott of Qatar has backfired. It suggests that Qatar's refusal to comply with the alliance's demands that effectively would have put Qatar under Saudi and UAE custodianship is likely to impact long-standing social, economic and political relationships in the Gulf in ways that the Gulf states had not envisioned.
On the other hand, the crisis threatens to escalate a Middle Eastern arms race that tiptoes around developing nuclear capabilities and has laid bare military ties between North Korea and a key Qatar detractor, the UAE. Ironically, the social change aspect permeates even the military dimension of the crisis.
It also positions Saudi Arabia as well as the UAE as both bigger brothers of smaller Gulf states and potential threats. "Smaller Gulf rulers now have increasing reason…to fear the Kingdom's growing assertiveness under its new young Saudi king-to-be," said former CIA official and Middle East expert Graham E. Fuller, referring to Saudi Crown Prince Mohammed bin Salman.
The boycott of Qatar, Mr. Fuller added, constitutes a "new display of Saudi aggressiveness and vengefulness against Qatar (from which) we gain flashes of insight into what the shape of things to come in Peninsula geopolitics might be."
The crisis and the wave of nationalism and support for Qatar's emir, Sheikh Tamim bin Hamad Al Thani, it has sparked, has convinced the Gulf state that its past strategy of emphasizing soft as opposed to hard power is insufficient to guarantee security.
As a result, Qatar has radically increased its arms purchases with a recent $12 billion deal to buy US F-15 fighter jets and a $7 billion naval vessel acquisition from Italy. Britain's Department for International Trade reported that Qatar since 2015 had moved from the world's sixth largest to the third largest buyer of military equipment. The Stockholm International Peace Research Institute (SIPRI) said Qatari arms purchases had increased a whopping 282 percent since 2012.
Qatar signalled changes in its defense and security policy in 2014, the year the UAE and Saudi Arabia first unsuccessfully tried to subject Qatar to their will by withdrawing their ambassadors from Doha, with $24 billion worth of arms purchases.
The flurry of deals contrasts starkly with Qatar's earlier reputation as a state that eyed major defense acquisitions, but to the frustration of the US defense industry, often did not follow through. They put a spotlight on an arms race that potentially could have far-reaching consequences as well as the willingness of Gulf states to keep a door open to the development of missile and nuclear options.
A leaked US State Department memo attached to an email from the hacked email account of the UAE ambassador to Washington, Yousef al-Otaiba, expressed concern about a $100 million Emirati purchase of North Korean small and light arms in 2015, facilitated by an Emirati company allegedly owned by a close associate of UAE Crown Prince Mohammed bin Zayed. The memo warned that North Korea "relies on overseas arms sales like this to sustain and advance its nuclear and ballistic missiles programs."
Given that the UAE would have had no problem acquiring the weapons elsewhere, the purchase appears to have been a bid to ensure access to missile and nuclear technology and persuade North Korea to restrict any dealings with Iran as well as Iranian-backed Houthi rebels in Yemen.
Moreover, the Washington-based Institute for Science and International Security (ISIS) warned earlier this year that "there is little reason to doubt that Saudi Arabia will more actively seek nuclear weapons capabilities, motivated by its concerns about the ending of (Iran's) major nuclear limitations starting after year 10 of the (nuclear) deal or sooner if the deal fails… "The current situation suggests that Saudi Arabia now has both a high disincentive to pursue nuclear weapons in the short term and a high motivation to pursue them over the long term."
Signalling changing attitudes and policies in the Gulf, Qatar, one of the first Gulf states to introduce compulsory military service, is focussing its national service program on strengthening its security forces in a bid to not only to enhance homeland defense but also national cohesion. The program is partnering with Qatar Foundation's Education City to include research that would support the military effort.
Critics dismiss Qatar's recent social policy changes as too little and primarily intended to garner international support in its dispute with the UAE-Saudi-led alliance. Indeed, reforms such as the recent introduction of permanent residency for a top layer of expatriates don't benefit unskilled or semi-skilled workers.
Similarly, the lifting of visa requirements for nationals of 80 countries, that interestingly did not include Iran, fails to address the issue of exit visas, a major bone of contention in efforts by human rights groups and trade unions to get Qatar to radically reform, if not abolish, its contentious kafala or labour sponsorship system.
To be sure, Qatar has been slow to respond to both international calls for a change of its labour system and domestic complaints about issues about economic and educational benefits as well as social issues such as the refusal to grant citizenship to children born in marriages of Qatari women to foreign men and restrictions on marrying a partner of one's choice. Children of Qatari women were included among those eligible, but were not given the right to citizenship.
Nonetheless, they make Qatar the first Gulf state to accord to foreigners any sort of rights granted until now only to citizens beyond those associated with residency permits linked to a period of employment.
The changes also fit a pattern of carefully shattering taboos about public discussion of issues like gay rights, norms for women's dress in public, and the right to marry a person of one's choice, that emerged as a result of Qatar's heavy investment in sports as a soft policy tool and the leveraging of Qatar's successful World Cup by human rights groups and trade union to pressure Qatar.
A litmus test of how far Qatar is willing to push change is a crucial hearing in November by the International Labour Organization (ILO) that will evaluate whether the Gulf state has complied with promises to improve the living and working conditions of migrant workers.
The ILO warned that it would establish a Commission of Inquiry if Qatar had failed to act by November. Such commissions are among the ILO's most powerful tools to ensure compliance with international treaties. The UN body has only established 13 such commissions in its century-long history. The last such commission was created in 2010 to force Zimbabwe to live up to its obligations.
"The eyes of the world are on Qatar. The opportunity for the government is obvious, if it wants to prove its critics wrong… If the government takes the other path, of continuing to promote hollow reforms, then migrant labour abuse will be the gift that keeps on giving for Qatar's political opponents," said James Lynch of Amnesty International.
Middle East Instability to Overshadow Future Global Nuclear Nonproliferation Efforts
The Middle East fragile situation in which contradicting aspirations of states and non-states' actors that are involved in shaping the regional balance of power would most likely overshadow the global nuclear nonproliferation efforts in the near future. Factors such as the United States withdrawal from the Iran Nuclear Deal last May, and the polarization of Middle Eastern rivals-allies' relations in recent years, also encompass lack of trust, weakening on norms and increased uncertainty in the region that ultimately undermines existing multilateral arms control arrangements.
Most of the public debate on the Middle East instability, so far, has been focusing on issues such as the implications of intensified subsequent U.S sanctions, or the reaction of the global markets, as well as ongoing polarization in international relations. While this debate is important, attempts to figure out how to best deal with this situation often ignores the context of the overall global efforts to reduce proliferation of Weapons of Mass Destruction (WMD) and their implication on global security stability. A regional stabilization would be more practical by emphasizing the link between the regional WMD challenges to the Treaty on The Nonproliferation of Nuclear Weapons (NPT) that already encompasses most of these challenges. Developments in Iran's nuclear actions and the continuing stagnation in the Arab League's demand to advance negotiation on a Middle East Weapons of Mass Destruction Free-Zone (WMDFZ) are significant issues that have already taken a toll on the NPT and has already eroded the treaty member states obligations to it.
The above argument is also supported by a recent Russian official statement and by a draft resolution that the League of Arab States have submitted on the Middle East WMDFZ to the United Nations General Assembly. On September 28, 2018, the Russian News Agency published a statement by the Russian Director of the Foreign Ministry Department for Non-Proliferation and Arms Control Vladimir Yermakov. According to Mr. Yermakov, the establishment of a WMDFZ in the region is not feasible today, but it is urgent to advance it since current stagnation would "undermine the foundations of the NPT." The League of Arab States on their part, presented on October 11, 2018, a new draft resolution to the General Assembly, calling for the Secretary-General to take responsibility on convening a conference to establish a WMDFZ in the Middle East no later than June 2019. This draft resolution takes into consideration the limited time frame before the convening of the 2020 NPT review conference and the 2019 Preparatory committee to the conference.
So far, Five out of nine NPT review conferences that were held quinquennially since 1975 have failed to conclude with a final document, which symbolically shows a unified position and the commitment of the state parties to adhere to the treaty. Legally, the authority of review conferences is to clarify and interpret the treaty clauses, and not to amend them, to improve the treaty's implementation. This conduct makes the review conference political in nature since adopted decisions are based on political consent and are not legally binding. This political nature has often brought different issues of major controversies, such as the nuclear weapons states' obligations under the NPT to denuclearize or the Middle East WMDFZ, to overshadow other issues on the agenda, such as the emergence of new technologies, or suggestions to increase transparency that could affect the treaty's implementation.
In order to strengthen the NPT review process and to promote a constructive dialog among the parties, the 1995 NPT Review and Extension Conference have decided to include a Preparatory Committee support mechanism to improve the function and the outcomes of their subsequent review conferences. Nevertheless, the attempts to utilize preparatory committees for this aim by ultimately formulate significant recommendations for discussion at the treaty review conferences have failed to meet expectations, so far. Manifested political gaps between the nuclear member states and the non-nuclear member states that frequently appeared in previous review conferences have reproduced to their preparatory committees. These political gaps have practically obstructed improvements and  mutual understandings between state parties on nuclear issues, which prevented the formulation of a consensus- based final document in the review conference of 2005 and 2015. This in turn, significantly undermine the strength of the NPT and makes preparatory committees merely a preamble for their consecutive review conferences' dynamics.
The first sign for the possibility to maintain and improve global cooperation on nuclear nonproliferation, in light of the Middle East tensions, would be given at the upcoming NPT review conference that is expected in April 2020. Positive outcomes of this conference would be achieved once a unified position (or at least the widest possible) of the state parties on their commitment to adhere to the NPT would be formulated and agreed upon in the final document of the conference. As the 2000 and 2010 review conferences showed, a unified position that is brought together with an adoption of some practical steps to promote the treaty goals (with an emphasis on the Middle East WMDFZ) could enhance the significance of the NPT to deal with future nuclear weapons challenges.
Despite the relative success in the 2000 and 2010 conferences, failing to fulfill commitments on the agreed practical steps to promote the Middle East WMDFZ have raised frustration in the League of Arab States. Led by Egypt, the League of Arab States have been calling to promote a WMDFZ since 1974 (together with Iran), and with great extent since the 'Resolution on The Middle East' was adopted in the 1995 NPT review and extension conference – a resolution that in practice included the issue within the NPT framework. This issue was ultimately one of the main reasons for the failure of the NPT 2015 review conference due to a disagreement between the US and Egypt. The US-Egypt wrangled over the WMDFZ and accused each other on inflexibility, lack of interest and the use of this topic for political purposes. These direct accusations can only reflect on the overall undermining of the NPT in recent years. The same goes with the Iran Deal, where current inability to reach equilibrium that would suitable the interests of Iran and Russia on one side and the US and other moderate Sunni states on the other side (Israel is not member in the NPT) would eventually pervade to the 2020 review conference negotiations and negatively impact the conference's outcomes.
Nevertheless, achieving a positive outcome in the 2020 review conference depends not only on what would happen during the conduct of the conference, in terms of dynamics and the convened parties' will to compromise, but also on the states parties' ability to cooperate and reach at least principle agreements in the current time frame – prior to the conference's due date. All the more so, any gains achieved regardless of the NPT context are also likely to negatively impact the 2020 NPT review conference. The treaty's framework is the most relevant to comprehensively deal with the most crucial aspects of WMD nonproliferation in the Middle East while bringing most of the parties involved together to the same table.
The existing alternatives to gain a progress in the Middle East security situation relays on the ground that the NPT provides. Such alternatives are ranged from convening a regional arms control and regional security conference, as the League of Arab states asserts, through a direct cooperation and involvement of the NPT depositories – Britain, Russia, and the US that could provide guarantees to mitigate regional tensions. Failing to provide a pragmatic prospect for regional negotiations prior to the 2020 review conference would not only deepen the current deadlock and increase instability and frustration but would also undermine the relevancy of the NPT when it is most needed to regulate nonproliferation.
Mohammed bin Salman: For better or for worse?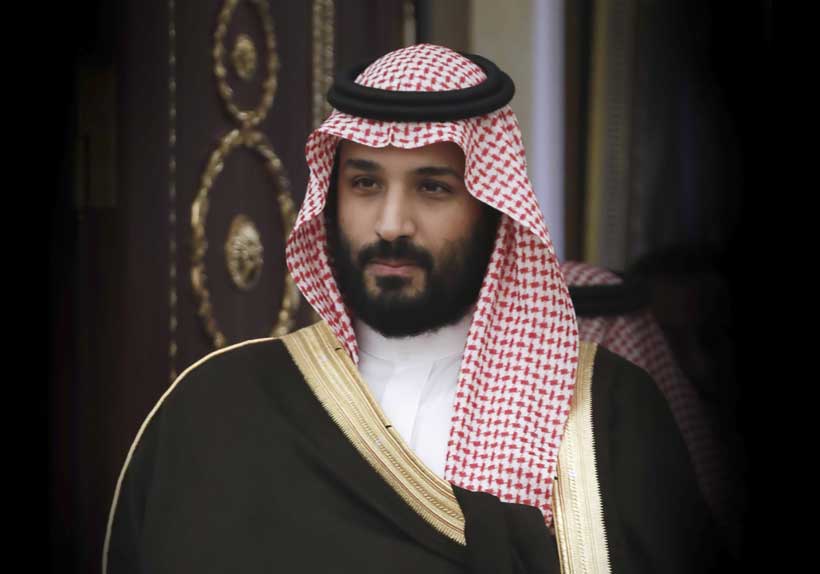 Embattled Saudi Crown Prince Mohammed bin Salman could prove to be not only a cat with nine lives but also one that makes even stranger jumps.
King Salman's announcement that Prince Mohammed was put in charge of reorganizing Saudi intelligence at the same time that the kingdom for the first time admitted that journalist Jamal Khashoggi had been killed in its Istanbul consulate signalled that the crown prince's wings were not being clipped, at least not immediately and not publicly.
With little prospect for a palace coup and a frail King Salman unlikely to assume for any lengthy period full control of the levers of power, Prince Mohammed, viewed by many as reckless and impulsive, could emerge from the Khashoggi crisis, that has severely tarnished the kingdom's image and strained relations with the United States and Western powers, even more defiant rather than chastened by international condemnation of the journalist's killing.
A pinned tweet by Saud Al-Qahtani, the close associate of Prince Mohammed who this weekend was among several fired senior official reads: "Some brothers blame me for what they view as harshness. But everything has its time, and talk these days requires such language." That apparently was and could remain Prince Mohammed's motto.
Said former CIA official, Middle East expert and novelist Graham E. Fuller in a bid to identify the logic of the madness: "As the geopolitics of the world changes—particularly with the emergence of new power centres like China, the return of Russia, the growing independence of Turkey, the resistance of Iran to US domination in the Gulf, the waywardness of Israel, and the greater role of India and many other smaller players—the emergence of a more aggressive and adventuristic Saudi Arabia is not surprising."
Prince Mohammed's domestic status and mettle is likely to be put to the test as the crisis unfolds with Turkey leaking further evidence of what happened to Mr. Khashoggi or officially publishing whatever proof it has.
Turkish leaks or officially announced evidence would likely cast further doubt on Saudi Arabia's assertion that Mr. Khashoggi died in a brawl in the consulate and fuel US Congressional and European parliamentary calls for sanctions, possibly including an arms embargo, against the kingdom.
In a sharp rebuke, US President Donald J. Trump responded to Saudi Arabia's widely criticized official version of what happened to Mr. Khashoggi by saying that "obviously there's been deception, and there's been lies.".
A prominent Saudi commentator and close associate of Prince Mohammed, Turki Aldakhil, warned in advance of the Saudi admission that the kingdom would respond to Western sanctions by cosying up to Russia and China. No doubt that could happen if Saudi Arabia is forced to seeks alternative to shield itself against possible sanctions.
That, however, does not mean that Prince Mohammed could not be brazen in his effort to engineer a situation in which the Trump administration would have no choice but to fully reengage with the kingdom.
Despite pundits' suggestion that Mr. Trump's Saudi Arabia-anchored Middle East strategy that appears focussed on isolating Iran, crippling it economically with harsh sanctions, and potentially forcing a change of regime is in jeopardy because of the damage Prince Mohammed's international reputation has suffered, Iran could prove to be the crown prince's window of opportunity.
"The problem is that under MBS, Saudi Arabia has become an unreliable strategic partner whose every move seems to help rather than hinder Iran. Yemen intervention is both a humanitarian disaster and a low cost/high gain opportunity for Iran," tweeted former US Middle East negotiator Martin Indyk, referring to Prince Mohammed by his initials.
Mr. "Trump needed to make clear he wouldn't validate or protect him from Congressional reaction unless he took responsibility. It's too late for that now. Therefore I fear he will neither step up or grow up, the crisis will deepen and Iran will continue to reap the windfall," Mr. Indyk said in another tweet.
If that was likely an unintended consequence of Prince Mohammed's overly assertive policy and crude and ill-fated attempts to put his stamp on the Middle East prior to the murder of Mr. Khashoggi, it may since in a twisted manner serve his purpose.
To the degree that Prince Mohammed has had a thought-out grand strategy since his ascendancy in 2015, it was to ensure US support and Washington's reengagement in what he saw as a common interest: projection of Saudi power at the expense of Iran.
Speaking to The Economist in 2016, Prince Mohammed spelled out his vision of the global balance of power and where he believed Saudi interests lie. "The United States must realise that they are the number one in the world and they have to act like it," the prince said.
In an indication that he was determined to ensure US re-engagement in the Middle East, Prince Mohammed added: "We did not put enough efforts in order to get our point across. We believe that this will change in the future."
Beyond the shared US-Saudi goal of clipping Iran's wings, Prince Mohammed catered to Mr. Trump's priority of garnering economic advantage for the United States and creating jobs. Mr. Trump's assertion that he wants to safeguard US$450 billion in deals with Saudi Arabia as he contemplates possible punishment for the killing of Mr. Khashoggi is based on the crown prince's dangling of opportunity.
"When President Trump became president, we've changed our armament strategy again for the next 10 years to put more than 60 percent with the United States of America. That's why we've created the $400 billion in opportunities, armaments and investment opportunities, and other trade opportunities. So this is a good achievement for President Trump, for Saudi Arabia," Prince Mohammed said days after Mr. Khashoggi disappeared.
The crown prince drove the point home by transferring US$100 million to the US, making good on a long standing promise to support efforts to stabilize Syria, at the very moment that US Secretary of State Mike Pompeo last week landed in Riyadh in a bid to defuse the Khashoggi crisis.
A potential effort by Prince Mohammed to engineer a situation in which stepped-up tensions with Iran supersede the fallout of the Khashoggi crisis, particularly in the US, could be fuelled by changing attitudes and tactics in Iran itself.
The shift is being driven by Iran's need to evade blacklisting by the Financial Action Task Force (FATF), an international anti-money laundering and terrorism finance watchdog. Meeting the group's demands for enhanced legislation and implementation is a pre-requisite for ensuring continued European support for circumventing crippling US sanctions.
In recognition of that, Iranian supreme leader Ayatollah Ali Khamenei dropped his objection to adoption of the FATF-conform legislation.
If that were not worrisome enough for Prince Mohammed, potential Iranian efforts to engage if not with the Trump administration with those segments of the US political elite that are opposed to the president could move the crown prince to significantly raise the stakes, try to thwart Iranian efforts, and put the Khashoggi crisis behind him.
Heshmatollah Falahatpisheh, head of parliament's influential national security and foreign policy commission, signalled the potential shift in Iranian policy by suggesting that "there is a new diplomatic atmosphere for de-escalation with America. There is room for adopting the diplomacy of talk and lobbying by Iran with the current which opposes Trump… The diplomatic channel with America should not be closed because America is not just about Trump."
Should he opt, to escalate Middle Eastern tensions, Prince Mohammed could aggravate the war in Yemen, viewed by Saudi Arabia and the Trump administration as a proxy war with Iran, or seek to provoke Iran by attempting to stir unrest among its multiple ethnic minorities.
To succeed, Prince Mohammed would have to ensure that Iran takes the bait. So far, Iran has sat back, gloating as the crown prince and the kingdom are increasingly cornered by the Khashoggi crisis, not wanting to jeopardize its potential outreach to Mr. Trump's opponents as well as Europe.
That could change if Prince Mohammed decides to act on his vow in 2017 that "we won't wait for the battle to be in Saudi Arabia Instead, we will work so that the battle is for them in Iran, not in Saudi Arabia."
A gruesome murder bares world powers' flawed policies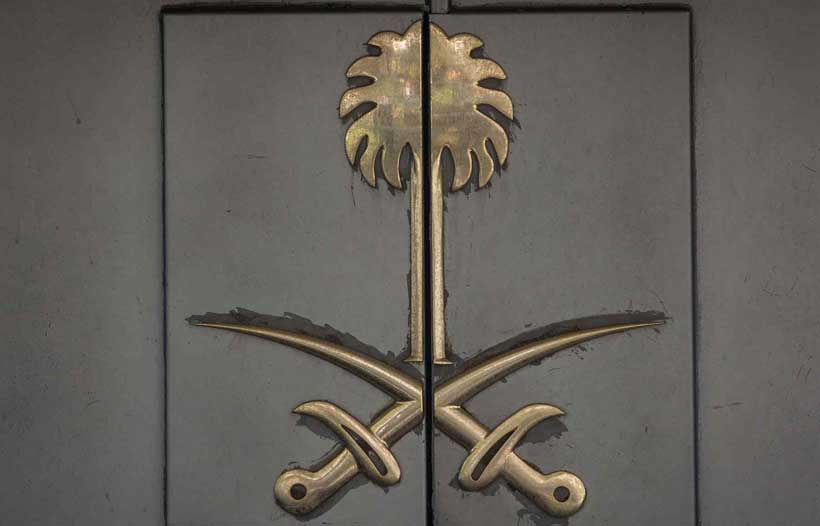 Saudi journalist Jamal Khashoggi's gruesome murder raises fundamental questions that go far beyond Middle Eastern geopolitics.
They go to the risks of support for autocratic regimes by democratic and authoritarian world powers, the rise of illiberal democracy in the West, increasing authoritarianism in Russia, and absolute power in China in which checks and balances are weakened or non-existent.
Mr. Khashoggi's killing is but the latest incident of hubris that stems from the abandonment of notions of civility, tolerance and plurality; and the ability of leaders to get away with murder, literally and figuratively. It also is the product of political systems with no provisions to ensure that the power of men like Saudi Crown Prince Mohammed Bin Salman is restrained and checked.
Mr. Khashoggi was an advocate of the necessary checks and balances.
In his last column published in The Washington Post posthumously, Mr. Khashoggi argued that "the Arab world needs a modern version of the old transnational media so citizens can be informed about global events. More important, we need to provide a platform for Arab voices. We suffer from poverty, mismanagement and poor education. Through the creation of an independent international forum, isolated from the influence of nationalist governments spreading hate through propaganda, ordinary people in the Arab world would be able to address the structural problems their societies face."
Mr. Khashoggi's words were echoed by prominent journalist and political analyst Rami Khouri. "We are heading to the law of the jungle if big power and Mideast state autocracy is not held accountable," Mr. Khouri said.
In a similar vein, a survey by the Arab Barometer survey concluded that public institutions in the Arab world, including the judiciary enjoyed little, if any, public trust.
"Part of the lack of trust comes from the disenfranchisement felt by many, especially youth and women… The lack of alternative political forces is adding to the fatigue and lack of trust in institutions. Citizens in the region struggle to find an alternative to the ruling elite that might help address the issues of ineffective governance and corruption," said a report by the Carnegie for Endowment of Peace.
"Citizens are increasingly turning toward informal mechanisms such as protests and boycotts, and focusing more on specific issues of governance, such as service provision, particularly at the local level. Furthermore, with democracy under threat across the globe, calls for broad democratic reform have been replaced by more basic demands," the report went on to say.
What puts the price Mr. Khashoggi paid for advocating controls of absolute power in a class of its own, is the brutality of his killing, the fact that he was murdered in the Saudi consulate in Istanbul rather than, for example, by an unknown killer on a motorbike; and the increasingly difficult effort to resolve politically the crisis his death sparked.
Beyond the support by world powers of often brutal autocrats facilitated by a lack of checks and balances that in the past three decades has destroyed countries and costs the lives of millions, Mr. Khashoggi's murder is also the product of the failure of Western leaders to seriously address the breakdown in confidence in leadership and political systems at home and abroad.
The breakdown peaked with the 2011 popular Arab revolts; simultaneous widespread protests in Latin America, the United States and Europe; and the increased popularity of anti-system, nationalist and populist politicians on both the right and the left.
Mr. Khashoggi joins the victims of extrajudicial poisoning in Britain by Russian operatives of people who like him may have been a thorn in the side of their leaders but did not pose an existential threat – not that that would justify murder or attempted murder.
He also joins the millions of casualties of failed policy and hubris caused by Iraqi leader Saddam Hussein's gassing of Kurds in the 1980s and reckless 1990 invasion of Kuwait, support for Syrian president Bashar al-Assad's determination to cling to power irrespective of the human cost, the Saudi-UAE-led war in Yemen that has produced the worst humanitarian crisis since World War Two, and China's attempt to brainwash and socially engineer what the country's leaders see as the model Chinese citizen.
And those are just some of the most egregious instances.
No better are the multiple ways in which autocratic leaders try to ensure conformity not only through repression and suppression of a free press but also, for example, by deciding who deserves citizenship based upon whether they like their political, economic or social views rather than on birth right.
Take Bahrain whose minority Sunni Muslim regime has stripped hundreds of its nationals of their citizenship simply because it did not like their views or Turkey with its mass arrests of anyone critical of the government.
The irony is that if elections in democracies are producing illiberal leaders like US President Donald J. Trump, Turkey's Recep Tayyip Erdogan and Hungary's Victor Orban, in Asia and Africa they are bring forth governments mandated to reverse Belt and Road-related, Chinese funding of projects that primarily benefit China rather than the recipient economically and pave the way for greater Chinese influencing of domestic politics as well as the export of systems that enhance unchecked state power.
In some cases, like Malaysia, they produce leaders willing to take on China's creation of a 21st century Orwellian surveillance state in its north-western province of Xinjiang.
It matters little what label world powers put on their support for autocrats and illiberals. The United States has long justified its policy with the need for regional stability in the greater Middle East. Russia calls it international legality while China packages is it as non-interference in the domestic affairs of others.
Said Middle East expert and former US official Charles Kestenbaum building on Mr. Khashoggi's words: "If they (Middle Eastern states) want to compete with the globe in IT (information technology) and tech more broadly, they must encourage risk, innovation and freedom to fail. Such social and political freedom does not exist adequately in the region. The opposite in fact, authoritarian regimes repress such initiative and openness. So what do they have to compete and globally engage in the 2020's? Nothing."