The Cryptocurrency Moment
Bitcoin and cryptocurrency has forever changed how the financial industry will operate. The finance industry currently requires a middle man in every transaction. The cryptocurrency innovation has helped revolutionize this practice by removing the bank from the process. Recently, Bitcoin reached another pivotal moment in its history; the fork. The recent interest in Bitcoin after the fork event has created more interest.
Unlike the status quo, transactions are carried out digitally and made P2P, peer to peer, in a method regulated by the blockchain technology. This is a decentralized database that records each transaction. When a transaction takes place, the process is validated by group of Bitcoin miners. Each one of them is competing to authenticate the transaction in the network because in return they are awarded in Bitcoins. The affirmed transaction is added to the blockchain database.
Bitcoin has been steadily going up with almost 550% gains in the past year. As a result of this exponential growth, Bitcoin's network has become overwhelmed and the transaction began to languish. August 1st was the fork in the road for Bitcoin. A new potential solution was implemented, one that could quadruple the number of transactions Bitcoin can handle. The majority of miners have been signaling their support for the new approach to scaling. The addition of this solution will not only allow for more transactions per second but the path for further scaling is now possible. This would make Bitcoin and by extension other cryptocurrencies on par with major payment platforms such Visa and Paypal.
In addition to the transactional changes to Bitcoin, the cryptocurrencies have not only changed how banking works but contain with it the potential to change how the political, economic, and social landscapes of current societies function.
Politically, cryptocurrencies can help reset how political power is distributed in governments. The ability to control the printing press will go out and with it accountability will be returned to nations with cryptocurrencies as a national currency. Through the lack of being able to print currency at will, governments will be required to be more fiscal responsible. Furthermore, as cryptocurrencies become mainstream and receive more capital injection, their market valuation will stabilize. As a result, if adopted as a national reserve, countries will have more stable economic situations. Nations such as Venezuela, Zimbabwe and others can see to benefit from such cryptocurrency implementation. Socially, cryptocurrency will not only create more responsible governments but it can help restore power back to the people. The currency democratizes institutions, facets of governments, and means of monetary itself.
If the Bitcoin fork is successful, this could be the catalyst that makes the virtual currency go mainstream. Once the fickleness surrounding this change passes by, large scale investment can began to find its way towards Bitcoin and all other cryptocurrencies. Despite the exponential growth in the past year, cryptocurrencies can see even more growth in the next year as its popularity rises, but even more so with the changes it can bring to different societal aspects will fundamentally alter the way people live and view the world they are in.
Success of G-20 Summit 2018
G-20 Summit 2018, was termed as successful and hope for better world order. In fact, recently the tension between US and China & Russia was growing and world peace and stability was at stake. Since January 2018, when President Trump, addressed house of union, expressed anti-China and Russia sentiments. Later on imposition of traffic on Chinese products and several other action were aimed to curtail China's growth countering Russian threats. APEC summit at Papua New Guinea has also given negative signals. Under this scenario, whole world has focused on the out-come of G-20 Summit 2018, held in Buenos Aires, Argentina, on 30 November-1 December 2018.
Chinese wisdom brought fruits finally, as a result of meeting between President Trump and President Xi, in Buenos Aires on 1 December 2018, where US president agreed to not to put additional tariffs on Chinese goods.  Since beginning of 2018, starting from the President Trump's address to state of Union, anti-China sentiments were very much obvious. Putting tariff to Chinese goods by US Dollars 200 Billion, APEC summit at Papua New Guinea etc were the moments of worry for not only China but also for the whole world.
As, US is the largest and China as second largest economy of the World. These two economies were dominating the global economy. Any disturbance to US or Chinese economy may disturb the whole world's economy and destabilize world trade. Any such chaos may lead to political instability globally. There were clouds of destabilization due to ongoing Trade War between the two big economies and all other nations were worried about the future of their own economies.
China is an ancient civilization and has passed many ups and downs throughout the history and have become much matured nation. Chinese policy of "Peace and Development" is beauty of its century old wisdom. By nature, Chinese people wanted a smooth and frictionless society. Since the beginning of confrontation or trade war, Chinese side observed patience and always struggling to find a solution by talk or negotiation. Even China was not eager to impose any tariff on US goods, but lately reciprocated as a last option.
President Xi's speech at summit was very comprehensive and very clear spelling out the responsibilities and consequences of any destabilization of global economy. He urged that on trade issues, the world should firstly stick to openness and free trade, maintain and further expand an open market, and realize win-win cooperation through mutual exchanges and complementarity. China is stick to opening its doors to rest of world and believe in globalization and follow the WTO as guidelines. Secondly, G20 should stick to inclusiveness, and bring the benefits of international trade and economic globalization to people of all countries and all classes, including the under developed, developing nations and especially the poor states. Thirdly, G20 should uphold rules-oriented spirit and nurture a stable and expectable institutional environment for the healthy development of international trade.
President Trump was also positive and cooperative. Finally China and the United States have agreed to halt additional tariffs as both countries engage in new trade negotiations with the goal of reaching an agreement within 90 days. The breakthrough came after a dinner meeting between President Donald Trump and Chinese leader Xi Jinping. Trump agreed not to boost tariffs on $200bn of Chinese goods to 25 percent on January 1 as previously announced, while Beijing agreed to buy an unspecified but "very substantial" amount of agricultural, energy, industrial and other products, the White House said in a statement.
Overall, G-20 final communique said the members reaffirm 'commitment to further strengthening the global financial safety net with a strong, quota-based, and adequately resourced IMF at its centre'. Further added that international trade and investment are important engines of growth, productivity, innovation, job creation and development. Also note on current trade issues, reaffirms pledge to use all policy tools to achieve strong, sustainable, balanced and inclusive growth. The communique said the group will safeguard against downside risks, by stepping up our dialogue and actions to enhance confidence.
Overall the Summit was termed as a very successful one and hopes for stability in the global economy is obvious. Especially the developing countries and poor economies felt sigh a relief. Pakistan is also passing through its worst hit era of economic crisis and was struggling to revive its ill-economy. As the international environment may improve and there may exist a space for Pakistan to play smartly and re-gain its position in the global economies. Although, Pakistan possess a huge potential for rapid growth, because of its natural edge over its rich agriculture and tremendous natural resources in the form of Minerals and mines. Pakistan work force is also a positive factor with 70% of its population under the age of 40, are well qualified. The hindrance is only, corruption, nepotism and poor management. It is responsibility of Government to introduce reforms, friendly incentive based policies, and strict-merit based implementation.
It is believed that China-Pakistan economic Corridor (CPEC) will also prosper and will achieve its desired results. The cooperation between China and Pakistan will grow further in all walk of life and benefits the common people of both sides.
The Myth of Capitalism-Book Review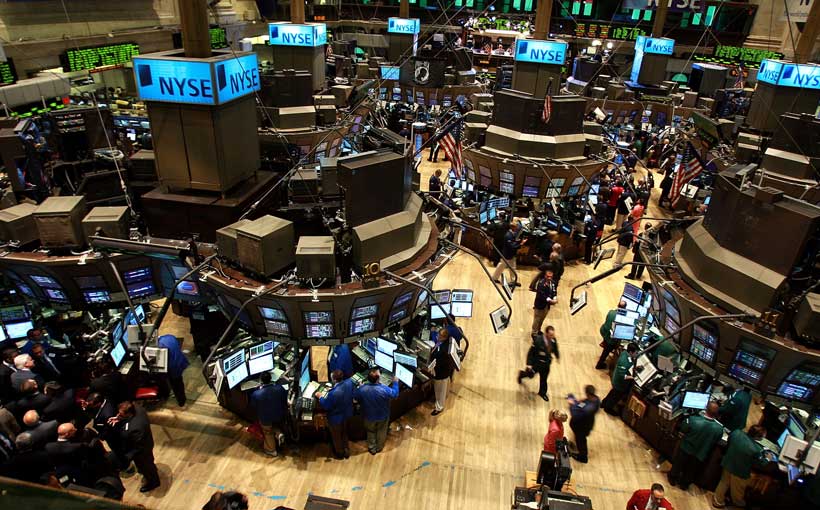 Many people have labeled communism as but a myth: an unattainable fantasy.  Jonathan Tepper and Denise Hearn (T&H) have, by contrast, written a new book called The myth of capitalism: Monopolies and the death of competition.  It contains a series of liberal and conservative critiques of the economic system of the US in particular and the West more generally.
T&H chronicle the decline of competitiveness in almost every sector of the US economy.  Most people in the mainstream media are drooling over the record highs being recorded on the stock market, but the book notes,  "Between 1996-2016, the number of stocks in the US fell by roughly 50%, from more than 7300 to fewer than 3600, while rising 50% in other developed nations."  As T&H painstakingly explain by citing studies and charts, the US economy has been stagnant by most truly relevant metrics since the Reaganomics of the 1980s, such as R&D spending, company longevity, competitive consumer product prices and the number of annual startups.
The superficiality of the recent Wall St gains is enabled via trickery such as stock buybacks, oligopolistic mergers & lobbyist-sponsored deregulation and tax exemptions.  Such corruption used to be illegal, in pre- Reagan and Buckley v. Valeo America.  Teddy and Franklin Roosevelt both cracked down on monopolies like Standard Oil and the New York Central Railroad by enforcing the Sherman and Clayton Antitrust Acts.  Every president since Teddy, both Democrat and Republican, cracked down on potential monopolies until Reagan.  This helped prevent a market crash akin to those of 1907 and 1929, which were the direct result of laissez-faire capitalism.
Wide-scale mergers started occurring during the Reagan Administration and have only picked up steam ever since. Concerning our last president, T&H note that, "Obama talked tough on big business and Wall Street, but he raised as much money from them as possible and was arguably even more pro-merger than Bush.  His DOJ approved all the airline mergers, creating an oligopoly of four airlines… He allowed Google's major acquisitions that vertically integrated parts of the ad industry… The FTC prevented Comcast from buying Time Warner in 2015 and AT&T from acquiring T-Mobile in 2011.  These were the only notable mergers Obama's DOJ blocked."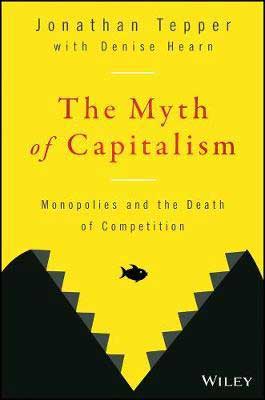 The book lists all of the industries that have effectively become oligopolies or even monopolies: search engines, beer, beverages, glasses, weapons, banks, telecommunications, social media, cell phone manufacturing, agriculture, airlines, pharmaceuticals, credit rating, tobacco, railroads, etc.  The consolidation of market share to a handful of billion-dollar companies has throttled the entry of new companies in our so-called Age of the Startup.  T&H write how Facebook has (after buying out Instagram) been able to devastate upstart platform Snapchat by mimicking all of Snapchat's features.  Such treachery, combined with Facebook's 2B+ user base, ensured Snapchat would end up in the financial spiral that's it's currently in.   This is but one example of how the post-merger era has sabotaged fresh competition.  The book relays this sobering stat: "In 1995, the top 100 companies accounted for 53% of all income from publicly traded firms, but by 2015, they captured a whopping 84% of all profits."  After decades of decline, the number of new firm entries fell below the number of firm exits in 2013.  This decline in the number of startup innovators inevitably ends up hurting technological innovations.
The merger bonanza may be great for Wall St, but it's horrible for Middle America.  For instance, T&H write, "When workers have fewer employers to choose from in their line of work, their bargaining power disappears.  Corporate giants can squeeze their suppliers, but the main thing companies buy is labor, and they have been squeezing workers."  Thus, wages have struggled to keep up with inflation for decades.  Benefits are cut, while stock buybacks soar.  Unhappy workers in all but 3 states can be shackled to soul-sucking jobs via non-compete clauses.  Furthermore, "56% of private sector non-unionized workers are forced into mandatory arbitration and of those, 23% were also denied any access to class-action lawsuits. This means that nearly a quarter of working Americans in the private sector don't have the basic right to sue their employer."
Mergers aren't good for consumers either, despite what the corporatist rhetoric will tell you.  T&Hgive countless examples of how industries became less innovative after drinking the Oligopoly Kool-Aid.  The lack of competition this environment leads to complacency and, thus, a lack of product innovation or even concern for customer service.  The book also reports that, "in mergers that led to 6 or fewer significant competitors, prices rose in nearly 95% of cases… On average, post-merger prices increased 4.3%."  Industries from beer to pharmaceuticals are infamous for fixing prices, due to high barriers of entry for startups and tacit (and sometimes explicit) collusion.  According to the book's data, the average specialty pharmaceutical medication cost jumped 217% from 2011-2015.  Unsurprising, when you consider that, "In 2017, drug makers paid for 882 lobbyists and spent more than $171.5M in an effort to oppose lower prescription drug prices."
Ironically, lobbyists will argue that mergers lead to lower prices and greater innovation.  They make the dishonest argument that the goal of the antitrust acts was solely to help consumers.  In fact, the legislation never even mentioned consumer efficiency; the bills were all about breaking up the power of the trusts.  People like Teddy Roosevelt and Woodrow Wilson saw how monopolies exceeded government authority in many cases; a lack of government enforcement of industry ultimately led to the Great Depression and the resulting New Deal reformations.
In the era of the Too-Big-to-Fail banks and corporations, the lessons of The myth of capitalism are more important than ever. They expose the façade of the post-recession "economic recovery" for what it is: stock buybacks and mergers puffing up the economy.  Everyone and everything from workers, consumers, people with medical conditions, startups and the IRS suffer from the corruption of American capitalism.  Tepper and Hearn frame their central thesis with liberal ideals and arguments (protecting the consumer, income inequality, maintaining government independence from corporate influence), as well as conservative (market competitiveness, cutting red tape for small business, low consumer prices).  A lot is written about the thoughts of Hayek and Friedman, but also leftists like FDR and Marx.  The final chapter offers some solutions to the problems of our times, but they're pretty predictable if you've been reading along the whole way.  Page after page of charts succinctly illustrate the points T&H make about trust-busting, the corrosiveness of the lobbyist class, the benefits of competitive markets, and livings standards for people on Main Street.  The myth of capitalism is a very readable, even-handed and informative primer for anyone questioning whether or not they're being gas lighted by the nonstop barrage of praise for the economy by the oligopolistic mainstream media.
The Single Market: Europe's best asset in a changing world
European Commission presents a fresh assessment of the situation in the Single Market and calls on Member States to renew their political commitment to the Single Market.
Over the last 25 years, the Single Market has made Europe one of the most attractive places to live and to do business. Its four indivisible freedoms – the free movement of people, goods, services and capital – have helped improve our citizens' prosperity and strengthen the EU's competitiveness. To exploit its full potential in the digital era and ensure sustainable growth of our economy, the Single Market needs to function properly and constantly evolve in a rapidly changing world. However, today, deeper integration requires more political courage and commitment than 25 years ago and greater efforts to close the gap between rhetoric and delivery.
Jyrki Katainen, Vice-President in charge of Jobs, Growth, Investment and Competitiveness, said: "Six months before the European elections, it is worth reminding Europeans about how the Single Market improves our daily lives and provides a unique springboard for our companies to innovate and expand their activities across borders. And to those tempted to draw up new barriers, let's consider the bigger picture: in a world where multilateralism is being challenged, and where Europe's competitors are growing faster both in terms of GDP and population, the Single Market is a unique asset to preserve and boost our continent's standing, values and influence in the world."
Elżbieta Bieńkowska, Commissioner for the Internal Market, Industry, Entrepreneurship and SMEs, added: "The Single Market means freedom, opportunity and prosperity. But for people, services, products and capital to circulate freely – physically or online – we need everybody in the EU to play by the commonly agreed rules. We need effective and consistent enforcement. And just as we are resisting protectionism outside the EU, we should resist fragmentation inside the EU. We need to continuously uphold our Single Market to preserve our best asset for future generations."
The Commission highlights three main areas where further efforts are needed to deepen and strengthen the Single Market:
Swiftly adopt proposals on table: The Commission has presented 67 proposals directly relevant for the proper functioning of the Single Market, 44 of which remain to be agreed. The Commission calls on the European Parliament and the Council to adopt the key proposals on the table before the end of this legislature. This includes relevant proposals to integrate digitisation and new technologies at the core of the Single Market, to ensure more secure and sustainable energy in Europe, and to build the Capital Markets Union (see factsheet Overview of initiatives)
Ensure the rules deliver in practice: Citizens and businesses can only enjoy the many benefits of the Single Market (see factsheet on the Single Market) if the rules that have been jointly agreed actually work on the ground. The Commission calls on Member States to be vigilant in implementing, applying and enforcing EU rules and refrain from erecting new barriers. For its part, the Commission will continue to ensure respect of EU rules across the board, from car emissions to e-commerce, from social media to the services sector, and much more besides.
Continue adapting the Single Market: Faced with growth gradually slowing down at global level and a changing geopolitical context, the EU needs to show leadership and political courage to take the Single Market to a new level. There is significant potential for further economic integration in the areas of services, products, taxation and network industries. It will make the Union even more attractive to international trading partners and provide it with additional leverage on the international stage.
With this Communication, the Commission is providing a first response to an invitation by the European Council in March to present a state of play of the Single Market and an assessment of remaining barriers and opportunities for a fully functioning Single Market. It also invites the European Council to dedicate an in-depth discussion at Leaders' level to the Single Market in all its dimensions to identify common priorities for action and appropriate mechanisms to match the much needed new political commitment to the Single Market with concrete delivery at all levels of governance.
The Commission is today also presenting an Action Plan on standardisation, which presents four key actions to increase the system's efficiency, transparency and legal certainty.
Removing bottlenecks to stimulate investment in the Single Market is also one of the key objectives of the Commission's Investment Plan, also known as the Juncker Plan. This is why today's Communication on the Single Market goes hand in hand with the Communication taking stock of what has been achieved under the Juncker Plan also published today.
Background
The Single Market allows Europeans to travel freely, study, work, live and fall in love across borders. They have a great choice of products – whether buying at home or cross-border – -and benefit from better prices as well as high standards of environmental, social and consumer protection. European businesses – small and large– can expand their customer base and exchange products and services more easily across the EU. Simply put, the Single Market is Europe's best asset to generate growth and foster competitiveness of European companies in globalised markets.
With the Single Market Strategy, the Capital Markets Union and the Digital Single Market Strategy, the Commission has put forward an ambitious and balanced set of measures over the last four years to deepen the Single Market further and make it fairer. Several proposals have already been adopted, but the European Parliament and the Council still have to agree on 44 out of the 67 proposals set out in these strategies. The Commission has also made important and forward-looking proposals to build a Banking Union in Europe as well as strengthen the circular economy, energy, transport and climate policies which will deepen the Single Market and foster sustainable development. To ensure that the Single Market remains fair, the Commission has proposed safeguards in the fields of employment, taxation, company law and consumer protection.
For the next long-term EU budget 2021-2027, the Commission has proposed a new, dedicated €4 billion Single Market programme, to empower and protect consumers and enable Europe's many small and medium-sized enterprises (SMEs) to take full advantage of a well-functioning Single Market.