China's role in US-North Korea stand-off limited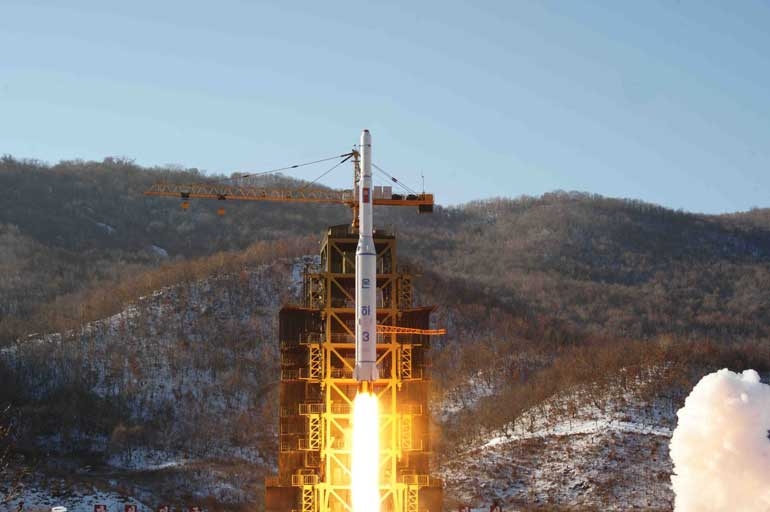 Super power USA continues to decide for the entire world and imposes its will on those that remain unwilling to follow the footsteps capitalist imperialists. American strategists believe continued pressure tactics and threatening tone of USA have made tremendous impact even on its strongest opponent Soviet Russia to fall in line by breaking up the mighty Soviet state and its Warsaw Pact military alliance and also forced its ally China to take a conciliatory approach in order to raise trade with capitalist nations.
Today, Iran and North Korea are the two nations that are stubborn and refuse to abide US rules. And so Washington pushes for punitive measures to weaken them by taking up the nuclear issue even while it is unserious about total denuclearization and disarmament globally. Both are indeed scared of USA and its terror ally Israel and therefore update their missile capabilities with regular missile tests. But USA calls these a serious threat to American security. .
USA opposes rapid missile tests being conducted by Iran and North Korea though it also is engaged in such terror operations as a routine matter. .
ICBM celebrated
North Korea's recent long-range missile tests have deepened concern about the threat Pyongyang poses to the US mainland, and strengthened determination here to prevent any strike. North Korea said it had conducted another successful test of an intercontinental ballistic missile that proved its ability to strike the US mainland, drawing a sharp warning from Trump and a rebuke from China. The latest test of an intercontinental ballistic missile (ICBM) celebrated by North Korean leader Kim Jong-un, was the latest to be conducted in defiance of a UN ban. "We do not seek a regime change, we do not seek the collapse of the regime, we do not seek an accelerated reunification of the peninsula, we do not seek an excuse to send our military north of the 38th parallel," said Mr Tillerson, referring to the border between the Koreas.
North's leader, Kim Jong Un, supervised the midnight launch of the missile and called it a "stern warning" to the USA that it would not be safe from destruction if it tried to attack China or its allies. However, two US intelligence officials, speaking on condition of anonymity, said on Monday Kim wants to develop a nuclear-capable ICBM to deter any attack on his country and gain international legitimacy, not to launch an attack on the USA or its allies that he knows would be suicidal.
The ejection test was carried out on land at Sinpo Naval Shipyard, the US defense official told CNN. It gave no other details about the increased submarine activity. Ejection tests from submarines usually gauge the ability to "cold launch" missiles, when high pressure steam is used to propel missiles out of launch canisters. The shipyard is in Sinpo, a port city on the east coast where the North had previously conducted tests of submarine-launched ballistic missiles.
Acknowledgement
The Pentagon acknowledged that the latest test represented the longest test flight of any North Korean missile. The missile could fly at least 3,420 miles, the minimum range for what the Pentagon classifies as an ICBM. Two separate US officials who discussed the latest test, which lasted about 45 minutes, said it showed greater range than the July 4 ICBM launch, which North Korea said lasted 39 minutes. One of the officials said it had greater height, range and power than the previous test because it used force stabilizing engines, which counter the effects of winds and other forces that can knock an ascending rocket off course. A US defense official, reported later that North Korea had been showing "highly unusual and unprecedented levels" of submarine activity, in addition to its third "ejection test" this month.
According to a US assessment, North Korea's latest test of an intercontinental ballistic missile has shown that Pyongyang now may be able to reach most of the continental USA. The assessment, which the officials discussed on condition of anonymity, underscored the growing threat posed by Pyongyang's nuclear and missile programs, and could add pressure on President Donald Trump's administration to respond. Video of the latest missile test appears to show it breaking up before landing, indicating Pyongyang may not yet have mastered re-entry technology needed for an operational nuclear-tipped missile.
Range
Pyongyang claimed its latest missile could hit the US west coast.
Independent weapons experts also said they believed the launch demonstrated many parts of the USA were within range if the missile had been launched at a flattened trajectory. The top Democrat in the US Senate called on President Donald Trump to block some Chinese investments in the USA to pressure China "to help rein in North Korea's threatening and destabilizing behavior."
The Pentagon acknowledged military-to-military talks with US allies Japan and South Korea after the test. While the test missile had a lofted trajectory rather than the more direct one required to reach the USA, the military takes the threat seriously. The Hwasong-14, named after the Korean word for Mars, reached an altitude of 2,314.6 miles and flew 620 miles before landing in the waters off the Korean peninsula's east coast, according to KCNA. The flight demonstrated successful stage separation, and reliability of the vehicle's control and guidance to allow the warhead to make an atmospheric re-entry under conditions harsher than under a normal long-range trajectory, KCNA said.
A White House statement after the phone call said the two leaders "agreed that North Korea poses a grave and growing direct threat to the USA, Japan, the Republic of Korea, and other countries near and far". It said Trump "reaffirmed our ironclad commitment" to defend Japan and South Korea from any attack, using the full range of US capabilities. A Republican senator said President Donald Trump had told him there would be a war with North Korea if its missile program continued. One Is not very sure if he was joking.
China scapegoat?
President Trump who seems to have soft corner for Russia for unknown reasons, has repeatedly urged China to rein in its ally North Korea and has repeatedly criticised China, which shares a land border with North Korea and is its closest economically, for not doing enough to stop Pyongyang's weapons program. Trump tweeted after the missile test that he was "very disappointed" in China and that Beijing profits from US trade but had done "nothing" for the USA with regards to North Korea, something he would not allow to continue. Asked by a reporter how he plans to deal with Pyongyang, Trump said at the start of a Cabinet meeting: "We'll handle North Korea… It will be handled."
China hit back after US President Donald Trump tweeted he was "very disappointed" in China following North Korea's latest missile test, saying the problem did not arise in China and that all sides need to work for a solution. China has become increasingly frustrated with American and Japanese criticism that it should do more to rein in Pyongyang.
China is North Korea's closest ally, but Beijing, too, is angry with its continued nuclear and missile tests. China's Foreign Ministry, responding to Trump's earlier tweets, said the North Korean nuclear issue did not arise because of China and that everyone needed to work together to seek a resolution.
At the UN in New York, China's UN ambassador Liu Jieyi said it is primarily up to the USA and North Korea, not Beijing, to reduce tensions and work toward resuming talks to end Pyongyang's nuclear weapon and missile programs. The USA and North Korea "hold the primary responsibility to keep things moving, to start moving in the right direction, not China," China's U Liu Jieyi told a news conference to mark the end of Beijing's presidency of the UN Security Council in July. "No matter how capable China is, China's efforts will not yield practical results because it depends on the two principal parties," Liu said. China said there was no link between the North Korea issue and China-US trade. "We think the North Korea nuclear issue and China-U.S. trade are issues that are in two completely different domains. They aren't related. They should not be discussed together".
China, with which North Korea does most of its trade, has repeatedly said it strictly follows UN resolutions on North Korea and has denounced unilateral US sanctions as unhelpful. Nikki Haley, US Ambassador to the UN, said in a statement China must decide if it is willing to back imposing stronger UN sanctions on North Korea over Friday night's long-range missile test, the North's second this month. Any new UN Security Council resolution "that does not significantly increase the international pressure on North Korea is of no value", Haley said, adding that Japan and South Korea also needed to do more.
China's close ally Russia said the USA and other countries were trying "to shift responsibility for the situation to Russia and China" following the most recent missile test. "We view as groundless attempts undertaken by the USA and a number of other countries to shift responsibility to Russia and China, almost blaming Moscow and Beijing for indulging the missile and nuclear ambitions of the DPRK (North Korea)," the Russian Foreign Ministry said in a statement.
Options
The Pentagon said it has updated military options, but at the same time says a confrontation would be catastrophic. In light of that, US foreign minister Tillerson repeated at length that the US wasn't seeking regime change and said the goal was dialogue, but one not based on the assumption that North Korea could keep its nuclear weapons. Pyongyang has categorically refused such terms.
Rex Tillerson, the secretary of states, says that the US government, unlike in West Asia, is not seeking a regime change in North Korea, amid tensions over Pyongyang's weapons program. "We're not your enemy," Rex Tillerson said, adding that the US wanted a dialogue at some point. As always, there are no good options when it comes to North Korea, but less time to pursue them. The strategy, said Tillerson, is a sustained campaign of peaceful but intensifying economic pressure to change its mind. But given the advances in ballistic technology demonstrated by the recent ICBM tests, there's growing doubt that denuclearization is a realistic possibility. However, Tillerson took a more diplomatic approach, saying that "only the North Koreans are to blame for this situation". "But," he added, "we do believe China has a special and unique relationship, because of this significant economic activity, to influence the North Korean regime in ways that no one else can."
Japanese Prime Minister Shinzo Abe spoke with Trump and agreed on the need for more action on North Korea just hours after the US Ambassador to the UN said Washington is "done talking about North Korea". Japanese Prime Minister Shinzo Abe spoke with Trump and agreed on the need for more action on North Korea, hours after the US Ambassador to the UN said Washington was "done talking about North Korea".
Japanese PM Abe and Trump did not discuss military action against North Korea, nor what would constitute the crossing of a "red line" by Pyongyang, Abe told reporters after his conversation with Trump that repeated efforts by the international community to find a peaceful solution to the North Korean issue had yet to bear fruit in the face of Pyongyang's unilateral "escalation". "International society, including Russia and China, need to take this seriously and increase pressure," Abe said. He added Japan and the United States would take steps towards concrete action but did not give details. Pyongyang is determined to develop its nuclear and missile program and does not care about military threats from the USA and South Korea. "How could Chinese sanctions change the situation?"
The US officials say while China worries about North Korea's nuclear and missile programs, and the US reaction to them, its overriding concern is to avoid a North Korean collapse, which could strengthen US interference in the region send millions of refugees fleeing toward China and lead to a reunified Korea allied with Washington.
Trade
China's direct investment in the USA quadrupled from 2015 to 2016, to $48 billion annually. The task force this year faces what could well be a record number of deals, many of them controversial as Chinese firms scout USA targets as varied as hotels and film studios to hedge against a weaker yuan.
The purpose of CFIUS, a national security vehicle to try to make sure that high-tech investments by foreign countries don't steal the US cutting-edge technology, is to contain China. USA has urged changes at CFIUS because of China because it was not North Korea but that China would close the technology gap between the U.S. and Chinese militaries. In an interview with Reuters, the top US counter-intelligence official suggested the Trump administration was already working on a plan to toughen CFIUS. US plan to prohibit CFIUS from approving Chinese deals would be technically legal but would stretch CFIUS' mandate, What sounds like effectively a bar on Chinese investment that is being suggested is probably legal but quite different than the case-by-case process that CFIUS has used in the past," said Stephen Heifetz of the law firm Steptoe & Johnson LLP who represents clients before CFIUS. The USA government should consider the potential for a Chinese response."
Meanwhile, the USA flew two supersonic B-1B bombers over the Korean peninsula in a show of force in response to the missile test and the July 3 launch of the "Hwasong-14" rocket, the Pentagon said. The bombers took off from a US air base in Guam and were joined by Japanese and South Korean fighter jets during the exercise. "North Korea remains the most urgent threat to regional stability," Pacific Air Forces commander General Terrence J. O'Shaughnessy said in a statement. "If called upon, we are ready to respond with rapid, lethal, and overwhelming force at a time and place of our choosing."
Observation: force Israel to dismantle its illegal nukes
One fails to understand how the routine military operations of Iran and North Korea should cause problems for or in USA. If, for instance, Iran and North Korea are made nuclear free can tensions be put to end when Israel continues to boss over West Asia and use its illegally obtained nukes as a serious threat to world peace, particularly in Mideast.
How can the USA expect China which faces perpetual threat from Washington, to take its orders to boss over a soverign but its ally North Korea by asking it to serve the superpower and give up its legitimate nuclear ambitions, when it is unable to reign in the fascist operations of its close ally Israel in Palestine and Middle East?
Americans are not going to offer any direct answer and nor do we expect any such explanations. But why does Washington expect China to work for Neocons to end abruptly nuclear ambitions of North Korea and why not asks Russia also do that? The Kremlin does not take orders from Washington.
US strategists argue that China will not deter North Korea unless the USA exacts greater economic pressure on China. The USA must send a clear message to China's government. And hence Trump pushes for the Chinese action. But China's UN ambassador Liu Jieyi has said that it was up to Washington and Pyongyang to work toward talks on North Korea's weapons programs.
So, it is all a part of a nuclear drama being staged by UN veto members to terrorize the people of the world. The terrorism operations are also controlled by these big powers. .
Ultimately, it all comes to business and China wants both balanced trade with the USA and lasting peace on the Korean peninsula. However, to realize these goals, Beijing needs a more cooperative partner in the White House, not one who piles blame on China for American failures.
Despite the ongoing tests, most experts believe Pyongyang does not yet have the capability to miniaturize a nuclear warhead, fit it on to a long-range missile, and ensure it is protected until delivery to the target. They say many of North Korea's missiles cannot accurately hit targets. Others, however, believe that at the rate it is going, Pyongyang may overcome these challenges and develop a nuclear weapon within five to 10 years that could strike the USA
UN needs to pass a resolution to put an end to nuclear race and first punish all those powers that have WMD threatening world peace in several regions.
Israel has amassed WMD illegally with help from USA-UK terror twins but the UN and IAEA have not questioned Israel because USA with veto decides that matter.
Before asking North Korea and Iran to give up their legitimate nuclear ambitions, let Israel be denuclearized first.
Japanese firms' slow and steady exit is sounding alarm bells in Beijing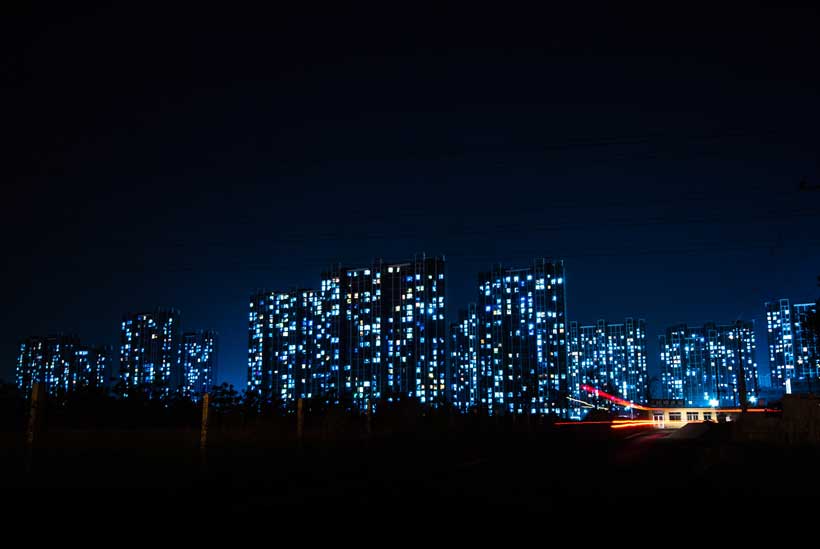 Last year in March, former Prime Minister Shinzo Abe had indicated Japan would initiate measures to reduce the country heavily relying on China for factory production. Since July 2020, Japan has rolled out subsidies totaling over 400 billion Yen to move its enterprises out of China to Southeast Asia and beyond. It is yet to be seen if the scale of incentives has actually triggered a major change in where Japanese companies relocate production. On the other hand, experts in China continue to wonder why would Japanese companies which are on average making 17% profit diversify into the ASEAN nations, where in 2019, their rate of return on direct investment was a mere 5%?
***
In less than ten days, Japan is going to have a third prime minister within a short span of twelve months. On September 1 last year, when Prime Minister Shinzo Abe resigned on health grounds, Yoshihide Suga was chosen as Abe's successor. At the time, China's leadership did not show any worrying signs as the new Japanese leader was expected to continue with the foreign policy of the previous government. But one year later, Suga's unexpected departure is leaving Japan's diplomatic relations with China considerably strained over Taiwan. Yet the leadership in Beijing is not going to lose sleep over the next prime minister's public stance on the Japan-Taiwan "alliance." What China will be closely watching is how many more billions of Yen and for how long a new leader in Tokyo will carry on with rolling out subsidies to lure away Japanese businesses out of China?
Interestingly, on assuming office Prime Minister Suga had promised continuity in domestic policies and that he will respect Abe's foreign policy. However, Suga's promised commitment to further improve relations with China was viewed differently in the People's Republic. Writing in an article on the day Yoshihide Suga took office in Tokyo, Zhou Yongsheng, professor of Japanese studies at Beijing's China Foreign Affairs University, observed: "[Under Suga] Japan will continue to align with the US as far as international relations and security affairs are concerned, and continue to back the US policy of containing China It is under these preconditions that Japan will seek cooperation with China."
In sharp contrast, reviewing Suga's foreign policy performance after two months, NIKKEI Asia's foreign affairs analyst Hiroyuki Akita wrote in November 2020: "Suga has not said much publicly about his views on diplomacy but he has urged his aids to continue Abe's diplomacy as it is at least for one year." Akita gave a thumbs up to this approach and recalled a Japanese saying to describe it: "if it ain't broke, don't fix it." However, not everyone agreed with Akita praising Suga's brief record in diplomacy as flawless. Having spent seven years in the Abe cabinet as Chief Cabinet Secretary, Suga's image was that of "a fixer, not a leader." Suga did everything in diplomacy in his early phase as the prime minister what Abe had been espousing for the past seven years.
But as Toshiya Takahashi, professor of IR at Shoin University in Japan had predicted within a few weeks of Suga becoming the top leader, "Abe's shoes were too big for Suga to fill." Why so? Mainly because unlike Abe, not only Suga was not ideological, he was also far less diplomacy driven. "Suga is not an ideologically driven revisionist — he is a conservative politician, but his attitude has no relation to ideology. He does not seem to hold any specific cherished foreign policy objectives that he is willing to push with all his political capital in the way that Abe did in 2015 with the passage of the security-related bills," Takahashi had commented.
To observers and experts in both Japan and China, Prime Minister Suga's (he will relinquish office on September 30) non-enthusiastic approach to foreign policy might have much to do with the current state of strained relationship between Japan and China. Asahi Shimbun opinion poll last year claimed foreign policy and national security as among the two most popular elements of Abe's legacy. No wonder, critics in Japan have been pointing out that Suga's cabinet did not have the luxury and support Abe enjoyed in foreign affairs of having in the government someone like Shotaro Yachi – the former secretary general of the National Security Secretariat. In China too, reacting to Suga's first policy speech after taking office, scholars such as Lü Yaodong, Institute of Japanese Studies, CASS in Beijing had observed, "Suga seems not to be as enthusiastic about China-Japan ties as Abe. Compared with Abe's administration, Suga may walk back China-Japan ties." (Emphasis added)
Remember, as already mentioned, the LDP had succeeded in pursuing policy of (economic) cooperation and avoiding confrontationist diplomacy with China under Abe. But Suga government's failure to effectively fight coronavirus pandemic and its perception that China was increasingly becoming aggressive in SCS, are being cited as reasons why Japan was compelled to take strong steps against China. It is too well-known by now how Tokyo angered Beijing by referring to the importance of Taiwan to regional security in the recently released 2021 Defense White Paper. In fact, a Chinese scholar had warned as early as within a month of Suga taking over as prime minister from Shinzo Abe, saying that "Japan will take a more offensive stance against China over maritime boundary disputes under the incitement of the US" (emphasis added).
Hence, it is of extreme import to mention here China's top diplomat Wang Yi's recent trip to four ASEAN nations. Apparently, the second visit by the Chinese foreign minister in quick succession in the neighborhood had aroused the global media attention as it was soon after the recent visit to the region by the US vice president Kamala Harris. However, according to a Chinese commentator, Wang Yi's recent visit to ASEAN countries must be viewed in the context of the region turning into a "battle ground" for rising economic one-upmanship among big powers. "Just a day after Wang Yi's departure, Vietnam reached an agreement on defense equipment and technology cooperation with Japan," the commentary noted.
Furthermore, whilst under the previous Abe government, Japan consistently increased its investments in the ASEAN nations, except in the year 2016, all through from 2014 until last year, Japan's investment in the region far exceeded that of China's. Contrary to his vows, since coming into office in September last year, especially following his meeting with President Biden in the White House in April this year, Prime Minister Suga's quiet agenda has been to confront China in both political and economic arena. In Japan, the Suga agenda was interpreted by analysts as "rebuilding Japan-US industrial chain, decoupling economic ties with China."
A policy report released by Japan External Trade Organization (JETRO) in March 2021, revealed three important facts: first, in the year 2019, total Japanese investment in ASEAN nations stood at USD 265.5 billion – 14% of the country's overall overseas investment, i.e., USD 1,858.3 billion.; second, in 2000, Japanese investments in ASEAN totaled USD 25 billion as against its USD 8.7 billion investment in China – a gap of USD 16.3 billion. Whereas in 2019, Japan invested USD 135.2 billion more in ASEAN as compared with China. As pointed out by one Chinese analyst, this gap is hugely significant, especially as the overall size of the ASEAN economy is a little over one-fifth of China's GDP; third, followingthegovernment's new strategy last year to encourage Japanese businesses to move out of China to new locations in ASEAN nations, the new guidelines also entailed reducing investments into China. A large part of the investments was diversified into ASEAN markets.
Finally, what is beginning to worry the Chinese authorities is the trend and direction of slow exodus of Japanese businesses out of China going back to Japan and towards Vietnam and Indonesia on one hand, and widening gap in Japanese investments between ASEAN and the PRC, on the other hand. At the same time, it was beyond anyone's imagination in China that Japan would be acting foolish and risking "economic security" by diversifying businesses and investments into less profitable "barren" markets. But then who could anticipate what political and economic policy-rejigging coronavirus pandemic would bring about?
Overall, China's more immediate and bigger concerns are firstly the sudden departure of Prime Minister Suga – in spite of Suga having made it clear he had no will to change or reverse "decoupling" policy he had been pursuing, and secondly, whoever emerges as the new leader of the four contenders by the month-end, analysts in Japan believe Tokyo is unlikely to change its "anti-China" political and economic policies.
How China Exacerbates Global Fragility and What Can be Done to Bolster Democratic Resilience to Confront It
Authors: Caitlin Dearing Scott and Isabella Mekker
From its declared policy of noninterference and personnel contributions to United Nations (UN) Peacekeeping Missions to its purported role in mediating conflicts, China has long sought to portray itself as a responsible global leader, pushing narratives about building a "community of common destiny" and promoting its model of governance and economic and political development as a path to stability. This narrative belies the reality. Chinese Communist Party (CCP)-style "stability," whether to protect Belt and Road Investments (BRI) or regimes with favorable policies towards China, in practice facilitates authoritarianism and human rights violations, contributes to environmental degradation and corruption, and undermines democratic governance, all of which can fuel instability, intentionally or otherwise.
In pursuit of its true goal – "a world safe for the party" – China has leveraged its diplomatic and economic power to weaken the international human rights system, bolstering support for illiberal regimes, contributing to democratic decline and exacerbating global fragility in the process. Nowhere is this more apparent than in conflict-affected contexts.
Conflict Resolution, CCP Style
Although China brands itself as a 'promoter of stability, peace, and unity', its very definition of stability is built on its authoritarian model of governance. This, plus its concerns about non-interference in its own domestic issues, informs its conflict resolution approach, which emphasizes host state consent and political settlement, two-ideas that can be laudable in theory, depending on the context. In practice, however, China's conflict mediation efforts in some instances have provided support to incumbent regimes who are perpetuating violence and conflict, promoting a 'stability' that disregards the voices of vulnerable populations and the need for inclusive governance. In the case of the Syrian civil war, China's "political solution" meant maintaining China-friendly Bashar al-Assad's grip on power, while blocking resolutions condemning the regime's brutality against its citizens.
"Stability" promoted by China can also come at the expense of human rights. China (and Russia) have previously pushed for cuts to human rights positions within peacekeeping missions, endangering the capacity of these missions to protect civilians in conflict. In Myanmar, where the military is committing unprecedented human rights violations against its own citizens, China initially blocked a UN Security Council statement condemning the military coup and other international efforts to restore stability at a time when a strong international response was much needed. This was in line with China's previous engagement in the country, working closely with the military regime to "mediate" conflict near the Chinese border in a way that preserved China's interests and influence, but did little to actually address conflict. After a growing humanitarian crisis began to threaten its investments on the Myanmar side of the border, however, China changed rhetorical course, showing where human rights violations stand in its hierarchy of stability.
Advancing China's Interests, Undermining Governance
China's policies in fragile states mirror its unstated preference for expanding its economic and political interests, even if securing them sidelines the stated imperative of addressing fragility. In some instances, China has lobbied for UN policies in conflict-affected contexts that appear to support its own agenda rather than – or sometimes at the expense of – peace. According to the U.S. China Economic and Security Review Commission's 2020 report to Congress, "China has shown an apparent willingness to leverage its influence in the UN peacekeeping operations system to advance its economic interests in African countries, raising the possibility that Beijing is subverting UN norms and procedures in the process." Per the report, the most notable example of this was in 2014 when China lobbied to expand the UN Mission in South Sudan to protect oil installations of which the China National Petroleum Corporation held a 40 percent stake.
Moreover, China's pursuit of its interests sets up countries on unstable trajectories. China's economic investment policies and initiatives exacerbates governance deficits and increases fragility by encouraging corruption, facilitating authoritarianism and human rights violations, and contributing to environmental degradation, all key drivers of conflict. Two cases from Nigeria and Pakistan highlight the point.
In Nigeria, China's investment projects have exacerbated corruption and fueled distrust in local government – key drivers of conflict and intercommunal violence in the country. China has exploited poor regulatory environments and worked within illegal and corrupt frameworks, often tied to armed groups and criminal networks. In one illustrative example, China state-owned timber trading companies offered bribes to local officials to illegally harvest endangered rosewood. Members of local communities have cited feelings of exploitation by officials accepting bribes from Chinese businessmen, further stressing fragile ties between local government and citizens. Such business practices also demonstrate a blatant disregard for the environmental consequences of illegally harvesting endangered flora and fauna. Moreover, the inherently opaque nature of these projects that are tied to CCP interests makes it difficult to demand accountability.
Similarly in Pakistan, a 62-billion-dollar project known as the China-Pakistan Economic Corridor (CPEC) aimed at linking Xinjiang to the Arabian sea, has exacerbated tension in conflict-affected provinces. The project plans to build infrastructure and extract resources from several less developed regions, while overwhelmingly benefitting industrial and political hubs such as Punjab. Many provinces, including Balochistan and Sindh, have accused political elites of altering the route of the corridor in their own interests, thus further marginalizing their communities. Separatist groups have launched several attacks throughout the country, not only fueling conflict between Pakistani ethnic groups but also leading to attacks against Chinese expatriates. Recently, prominent voices from within China have called for a military intervention in Pakistan. CPEC has increased military presence throughout small villages, sparked an uptick in violent conflict along the route, and further eroded trust in local government institutions.
These cases may of course signal more opportunism and indifference by China to the impact of its engagement on stability in any given country, as opposed to an explicit attempt to undermine democratic governance (as it has done elsewhere in support of pro-China interests). Regardless of the intent, however, the impact is the same. China's focus on political leverage and profits first and foremost undermines stability – and China likewise can benefit from instability in states with corrupt politicians interested in trading local resources for short-term political gains.
What Can be Done: Bolstering Democratic Resilience to Address Fragility and Foreign Influence
Foreign authoritarian influence has a compounding impact in conflict-affected contexts, further undermining governance structures, institutions, and processes that can mitigate or exacerbate fragility. Good governance, on the contrary, can not only help countries prevent and manage conflict, but can also help countries address the myriad challenges associated with foreign authoritarian influence. Strong democratic institutions help societies respond positively and productively to threats both domestic and foreign.
Targeted investment in democracy in conflict-affected contexts vulnerable to foreign authoritarian influence offers an important opportunity for utilizing the Global Fragility Strategy in support of US foreign policy initiatives and advancing the Biden Administration's policy priorities to tackle climate change, prevent authoritarian resurgence, confront corruption, and prevail in strategic competition with China. An investment in support of democracy and good governance to address any one of these issues will reap dividends across each of these issues – engaging in conflict prevention and stabilization programming will both advance global democracy and advance US goals vis-à-vis China and other authoritarian rivals. Such investments, which must be long-term to account for the compounding impact of foreign authoritarian influence in already fragile environments, should include:
Supporting governments, civil society, and citizens to better understand, expose and counter foreign authoritarian influence, particularly in conflict-affected contexts where data and research efforts can be challenging. An understanding of China's playbook is critical to countering CCP influence operations;
Helping independent media to investigate and expose foreign authoritarian influence and how it fuels conflict, whether through training, financial support, or other protections of the civic and information space, to raise public awareness of the impact of such engagement on conflict dynamics and promote transparency and accountability in dealings with foreign actors;
Developing evidenced-based tools to prevent and mitigate foreign authoritarian influence in fragile contexts;
Strengthening electoral institutions, political parties, legislative bodies, and judiciaries to uproot elite capture and mitigate malign influence;
Leveraging diplomacy to build political will and incentives for government officials to resist foreign malign influences. Such diplomatic efforts can include increased outreach and contact with countries previously neglected by the US – but prioritized by China – and public diplomacy to both expose the CCP's misleading narrative and advance narratives about what democracy can deliver; and
Coordinating with similarly-minded donors such as the European Union, Japan, and Australia, to implement a unified approach to match the scale of Chinese investment and maximize the impact of any intervention.
Only democracy can help countries navigate the nexus of domestic and foreign threats to their stability. In the era of COVID-19, authoritarian resurgence, and climate crisis, supporting countries to develop these "resilience" fundamentals is a sound – and necessary – investment.
*Isabella Mekker is a Program Associate with IRI's Center for Global Impact, working on countering foreign authoritarian influence and conflict prevention and stabilization programming.
Politicizing the COVID-19 pandemic and Xi Jinping's vision to reshape the new world order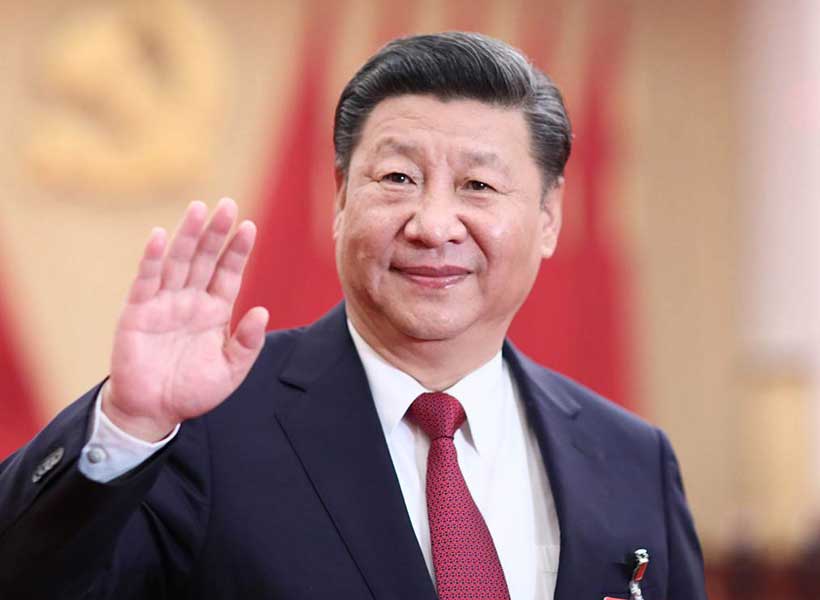 – First: The internal and external strategic objectives of Comrade Chinese President "Xi Jinping", in parallel with the international partnerships and relations of the Communist Party of China "CPC" around the world
– Second: The recognition of Chinese Comrade President "Xi Jinping" before the leaders and youth of the Central School of the Communist Party "CPC" of the profound global changes post (Covid-19) world
– Third: The relationship between the global achievements of the Communist Party of China, and the Chinese President, Comrade "Xi Jinping" call for establishing an international multipolar world, and the politicization of the "Covid-19" pandemic in the USA and the West
– Fourth: The relationship between the outbreak of the Coronavirus pandemic and the test the (new global governing systems and global governance) from the Chinese perspective
The Egyptian researcher was invited as an expert in Chinese and Asian political affairs, by the "Friends of the International Chinese Belt and Road Initiative Forum" in the Pakistani capital "Islamabad", on Friday, September 10, 2021, to talk about:
"Politicizing the origin of the COVID-19 pandemic and linking it to China, and the reasons behind this matter", in a meeting that was intensively covered by the international media, in several international, Chinese and Asian websites, newspapers and news agencies, in reference to the importance of this event for Beijing.
In fact, it is not possible in any way to separate the attempts of the United States of America and the West to distract China towards achieving its primary goal of (building a multipolar, multilateral world and international poles), and the vision of Comrade Chinese President "Xi Jinping" on (reshaping the world order and makes it more compatible with Chinese interests and values).
Where China's leaders see that the liberal international system reflects the (global vision of the white colonial powers victorious in the Second World War), which it created to serve their interests at the headquarters of the United Nations "UN". Accordingly, Comrade "Xi Jinping" has formulated a strategy for China consisting of (two points), as follows:
China is increasing its power, personnel, and financial influence within existing global governing institutions.
At a time when China's leaders, on the other hand, must work on (building new institutions centered around China), such as:
(Belt and Road Initiative, Asian Infrastructure Investment Bank, Silk Road Fund) … besides, some other relevant Chinese international institutions.
– Hence, the Egyptian researcher sought to draw attention to the "real reasons behind the principle of politicization of the origin of the "COVID-19″ pandemic, and its relationship to China's international achievements", through the following division:
– First: The internal and external strategic objectives of Comrade Chinese President "Xi Jinping", in parallel with the international partnerships and relationships of the Communist Party of China "CPC" around the world
China has developed a comprehensive plan that the United States of America and the West tried to obstruct, in order to prevent China from internationally rising. The most important successes of China internationally are represented, by:
1) The ruling Communist Party of China has sought to establish international partnerships and party relations under the supervision of the senior and central leaders of the party, which is known as, the strategy of the (relationship between the Communist Party of China "CPC" and the other international parties), as an important part of the Chinese long-term strategy.
2) The Communist Party of China has internally developed a plan adopted by itself, represented in the (realization of the original goal of seeking the happiness of the Chinese people and the renaissance of the Chinese nation, as well as the unity of the world).
3) The Communist Party of China, in cooperation with the international parties with the same ideological thought and even intellectually opposite with it, seeking to the (commitment of achieving consensus and mobilizing the international forces to build a new China).
4) The Chinese President, Comrade "Xi Jinping", raised an important international Chinese slogan with many connotations, represented in:
"The world is common to all, and we are a nation with one common destination for humanity"
5) In order to achieve these Chinese priorities externally, the Communist Party "CPC" and its Committee on Foreign Communications and external Relations of the "CPC" worked in parallel and in line with the "Chinese Ministry of Foreign Affairs", as an official institution together, through the (strategy of the Communist Party of China to deepen exchanges and cooperation with international political parties, and give full play to the for the advantages of contacts between the various political parties with the Communist Party in Beijing), in response to the call of the times to build a community of a shared future between China and the world, especially African, poor and developing countries.
6) Chinese President "Xi Jinping" was keen to (confronting international hegemony and unilateralism by Washington), and President "Xi Jinping" in his capacity as "General Secretary of the Communist Party of China", stressed that "the fate of the world should be controlled by all countries on an equal footing, as international rules should jointly be formulated by all countries, and all countries of the world together manage the various affairs of the world"
7) Indeed, the senior communist leaders in Beijing have succeeded in transforming this global economic strategy into a (trustworthy support for the votes of the members of the Group of 77 in its favor in various forums, and at all known international parties).
8) To achieve the previous priorities, President Comrade "Xi Jinping" personally supervised the (transformation of the People's Liberation Army from an institution based on the Continental Defense Army into a force to project power and influence beyond China's borders), through the expansion of (navy, air, cyberspace capabilities and satellites). Here, Comrade Xi's stated mission is to "build a world-class military institution to fight and win wars" in the post (Covid-19) world.
9) We also find the continuation of Chinese national efforts aimed at transforming China into a (technological superpower), imposing its global power and technical progress on (fifth generation networks of communications, semiconductors, supercomputing, and artificial intelligence).
10) The Chinese President, Comrade "Xi Jinping", and the leaders of the Communist Party of China, supported what is known as the "sovereignty of the Chinese people", as the (first priority). The Communist Party "CPC" officials and Comrade "Xi", in their political speeches, considered that:
"The position of the Chinese people is the basic political position of the Communist Party, making sincerely serving the Chinese people the basic objective of the Party, realizing the people's aspirations for a better life, due to their constant pursuit and struggle, and promoting reform and development to achieve greater benefit and better well-off of living for all"
Thus, the Communist Party "CPC" has always and along the way won the support and support of the masses of the Chinese people.
11) Many Western researchers, experts and academics themselves confirmed that the goals and endeavors of the Communist Party of China at every stage are very clear, and it adjusts its policies, according to the changing domestic and external situations in order to meet the needs of the Chinese people, and here, we can indicate out to a (research report issued by Kennedy College of Government at Harvard University) in 2020, which showed that:
"The Chinese government, led by the Communist Party of China, enjoys more than 93% of support and satisfaction among the Chinese people", as another survey conducted by (York University in Canada), which is showed that:
"The Chinese people trust their government by up to 98%, and that trust has increased, especially after the emergence of Covid-19"
12) The Chinese President, Comrade "Xi Jinping", and the Central Committee of the ruling Communist Party were also keen on deepening (belonging and unity) among the Chinese people, with Comrade "Xi's affirmation" that:
"History's journey has no end, but the future has already begun"
13) The "anti-corruption campaign" led by Comrade "Xi Jinping" in the Chinese interior, which was dubbed "Tigers and Flies", included more than one million senior and junior officials of the Communist Party of China.
14) In order to achieve China's goals internationally, the Chinese leader "Xi Jinping" presented his vision of the (future of China), which he called as the "Chinese Dream", within the framework of a project entitled: "Rebirth of the Chinese Nation", and succeeded in carrying out economic reforms that contributed to reducing the decline in economic growth, limiting state ownership of industry, combating pollution, and most importantly implementing the giant land transport project, known as the "Silk Road Initiative"
Hence, China's global achievements and its call for a multipolar international world made it as a primary target for attempts to obstruct it by the United States of America and its allies in the West.
– Second: The recognition of Chinese Comrade President "Xi Jinping" before the leaders and youth of the Central School of the Communist Party "CPC" of the profound global changes post (Covid-19) world
President "Xi Jinping's realization" of the importance of (political education for Chinese youth) in the post (Covid-19 world), came as Comrade "Xi" affirmed to the youth and leaders of the Communist Party, that the most important reason for China's success and steadfastness now is to work together on the necessity of mobilizing leaders and the youth of the Communist Party of China and its president with the (Network of Friends around the World), because of those current profound international changes that the world is going through now, through the following affirmations:
1) President "Xi Jinping" believes that there is a "politicized war" against China, as a result of the changes that the world is currently witnessing, by saying:
"The world is currently undergoing profound changes that have not been seen in a century and is rapidly evolving after the Coronavirus pandemic"
2) Comrade "Xi Jinping's affirmation" of the profound indications for the global changes came in his speech before the (Central Institute of the Communist Party), which is an educational institute of the Central Committee of the ruling Communist Party, as a signal from him to keep pace with the Communist Party of China with current international events.
3) In the same context, the Chinese President, Comrade "Xi Jinping", confessed that:
"China is bothering with its international stances"
4) The most dangerous message of the Chinese President was what came from Comrade "Xi's affirmation" before the leaders and youth of the Central School of the ruling Communist Party, about:
"China must not budge one iota on matters of principle, and adhere to China's sovereignty, security and development interests with unprecedented firmness"
5) In the context of "Xi Jinping's keenness" to pay attention to the Chinese youth to lead the Chinese nation, Comrade "Xi", called:
"Young officials should uphold their ideals, adhere to the party's loyalty, seek truthfulness from reality and facts, shoulder responsibilities, and strive to become the backbone of a society in which the Party and the people will trust together"
6) In the context of Chinese President "Xi Jinping's assertion" that: "China strongly confronts any attempts against it", emphasizing "China's military and economic renaissance, as matters, according to Comrade "Xi Jinping" that are "irreversible", and stressed out these points in his international speech, which was globally highlighted, on the occasion of the centenary of the founding of the Communist Party of China on July 9, 2021.
7) Believing in the role of the "Chinese people" in the struggle against Washington and the West and their attempts to distort China's international image, President "Xi Jinping" addressed in front of crowds of Chinese audiences in the "Tiananmen" famous Square, location in the center of the Chinese capital, "Beijing", with the affirmation led by "Xi" in his speech to the Chinese masses, by confirming that:
"China does not oppress other countries"
8) Chinese President "Xi" also warned that "no one should try to "persecute China", saying:
"They beat their heads against a steel fence"
9) What stopped the Egyptian researcher most during Comrade "Xi Jinping's discourse" to the Chinese masses on the occasion of the centenary of the Communist Party of China, while the Comrade "Xi's affirmation" of his rejection of foreign attempts to distort the image of the Communist Party of China.
10) Today, Comrade "Xi Jinping" is keenly to internationally talk about the (role of the Communist Party in the modern history of China), by saying:
"The Communist Party of China has an essential part to the growth of the Chinese state, and attempts to separate it from the people will fail"
11) We find Comrade "Xi's affirmation" of the necessity of (unification and the unity), as the only way that can (save China), and is capable of achieving the "development in China" in both of the internal and external side.
12) In the context of attempts to politicize the "Covid-19" pandemic, and stigmatize China with it, Comrade "Xi Jinping" confirmed that:
"We will never in China allow anyone to bully, oppress or subjugate China"
13) In a reference by "Xi Jinping" to the strength of the Chinese people in defending of their ruling Communist Party, his assertion came that:
"Anyone who dares to threaten China, its leaders and its ruling Communist Party, hits their head at the mighty steel wall represented by more than 1.4 billion Chinese citizens"
Thus, we can understand the overall current international situation, that the increase in the intensity, strength and fierceness of the American-Western competition, in the face of China and the attempt to mobilize certain regional and international parties against each other, especially after the outbreak of "Covid-19", which has contributed to the deepening of the global differences and the intensification of conflicts. So, China has repeatedly accused unfair forces of trying to curb its growth, and these statements were taken as an explicit and clear Chinese signal to Washington in the first place.
– Third: The relationship between the global achievements of the Communist Party of China, and the Chinese President, Comrade "Xi Jinping" call for establishing an international multipolar world, and the politicization of the "Covid-19" pandemic in the USA and the West
Chinese President Comrade "Xi Jinping" has repeatedly warned against "politicizing the issue of the COVID-19 virus" or stigmatizing it as the Chinese virus. In his international political discourses, he has explicitly pointed out that:
1) Refusing to marginalize or exclude others or certain countries from working with the international community, by the call of Comrade "Xi" in his speeches on:
"We must reject the attempts to build blocs to exclude others and oppose the zero-sum approach. We must view each other as members of the same large family, continue to win-win cooperation, transcend those ideological differences and not fall into the trap of clash of civilizations"
2) Comrade "Xi Jinping" linked as well the relationship between the Coronavirus pandemic and the current international concepts, by emphasizing in his political discourses, about:
"The COVID-19 pandemic reminds the world that we are living in a global village that is interconnected and has a common interest, in which all countries are closely linked and share a common future"
3) In an important speech by President "Xi" at the (Annual Boao Forum for Asia) in April 2021, Comrade "Xi Jinping" criticized the efforts of countries that aimed at "building barriers" or "separating countries from others and dividing the world into warring or conflicting fronts". Here, Comrade "Xi Jinping" has asserted on:
"Dividing the world into many competitors and building barriers between nations without working together or adopting the principle of common destiny of humanity will inevitably harm others and completely will not benefit anyone"
4) President "Xi Jinping's long-standing call" for "reform of global governance" came to better reflect a broader and more diverse range of visions and values ​​from the international community, including their own, rather than those of a few major countries. This was as expected has rejected by Washington that has deeply warned of achieving the Chinese objectives, and the American officials have been claiming that:
"USA is a leader of the libral democratic values ​​in the world, and is globally leading the paths of defending human rights"
5) Comrade "Xi Jinping's statements" at the "Boao Forum for Asia", in April 2021, confirmed the purpose of his calls for a (new world order), because:
"The world wants justice, not hegemony"
6) Here, Comrade "Xi", along with the leaders of the Central Committee of the Communist Party of China, are keen, in all international events, to emphasize that:
"The big country must appear with an international appearance worthy of it, with its ability to assume more international responsibilities"
We can understand and conclude from this above understanding that the Chinese President, Comrade "Xi Jinping" was keenly to referring to the concepts of "hegemony, unilateralism and isolationism", besides the other related terms, but Comrade "Xi" didn't mention or refer to a specific country in his statements or all of his political speeches, but the Chinese officials have recently explicitly referring to the American "hegemony", in a public criticism of Washington's imposition of its power and influence in trade and geopolitics in an unfair manner that harms the interests of other countries.
– Fourth: The relationship between the outbreak of the Coronavirus pandemic and the test the (new global governing systems and global governance) from the Chinese perspective
The Chinese President, Comrade "Xi Jinping", has called in all his current political discourses on the need to work to establish "international economic blocs" that work for the benefit of developing countries, a multipolar system and a multilateral international world, which is directly and reflected largely in the "increased American competition in the face of China, and the attempt by Washington and its allies in the West to politicize the origin of the Coronavirus, by calling for its stigmatization and appending it to China".
Washington's attempt to turn the world against China by causing the spread and outbreak of the Coronavirus pandemic, which was documented by Chinese President "Xi Jinping" in his political speeches, through the following points:
1) President "Xi's admission" that the world's ruling systems are the main criterion for their success in combating the global epidemic, certainly came in an international speech to him, by stressing out:
"The spread and spill over of "Covid-19″ is a major test of the ability of countries' governance systems to withstand or decline, and a test of the global system of governance"
2) Comrade "Xi" goes extremely beyond, by calling for a "global governance system". China developed its philosophy and features, through "Xi's emphasis", on:
"The global governance system must adapt to evolving global political and economic dynamics, as an attempt to face the global challenges and adopt the fundamental direction of peace, development and win-win cooperation"
3) Comrade "Xi" was also keen to set clear moral standards that guide China's relationship with the world, and the world's relations with each other, by calling:
"Countries must not violate ethical standards and comply with international standards, provide the global public good, bear due responsibilities and be in the good faith of their citizens"
4) In the talk of Comrade "Xi Jinping" about the (relationship between the current global economic system and the Corona pandemic), Comrade "Xi Jinping", indicated that:
"The spread of COVID-19 reminds the world that economic globalization is an indisputable fact and a historical trend"
5) In order to achieve the success of any governmental system or political system, President "Xi" has stressed the need to adhere to the following criteria, as:
"We must strike an appropriate balance between government and market, equity and efficiency, growth and income distribution, technology and unemployment, to ensure full and balanced development that benefits people of all countries, sectors and backgrounds in an equitable manner"
6) Here, we find that what was and still angers the United States of America and the West the most against Comrade "Xi Jinping" is his call that:
"We must continue open and inclusive development, commit to building an open world economy, and support the multilateral trading system with the "World Trade Organization" "WTO" as the cornerstone"
7) Here, we find that China's attempt to create and strengthen regional and international ties, by strengthening its relations with countries within (collective frameworks), each of which is specialized in a specific region, such as: (ASEAN Organization, Shanghai Cooperation Organization), and others. In the sense that these institutions are working to create (parallel frameworks) for those on which the current international system is based, which is dominated by the United States of America with the help of its allies, which has provoked the United States of America with the continuation of Chinese calls and efforts to have a "central leadership role in a new pluralistic international system", in order to globally extend its influence.
8) With the increasing calls of Comrade "Xi Jinping" for Chinese involvement in the international multilateral issues, from here, China found it in its interest to call for new global regimes, in order to enhance its international standing, thus China contributed to reaching a "climate agreement", and increased its efforts in confronting the multiple international issues, such as: (confronting poverty, the spread of epidemics, all global and development efforts), and other related mechanisms, which aroused the ire of the United States of America by inviting China to lead the international efforts in the field of global governance systems and to develop a preliminary vision for the shape of new systems of governing institutions and Governance, which are mainly for (labor and management), additionally the peacekeeping efforts are under the direct supervision of the United Nations "UN".
9) In an understanding from China of the reality of the current international situation in the post (Covid-19) world, the Chinese comrade "Xi Jinping", has confirmed by saying:
"China's situations may have been negatively affected by the global ordeal of the outbreak of "Covid-19″, but China is not in a hurry to transform itself into a great power, but rather announced that it has three decades to reach, and the future is still open for it to achieve this possibility"
10) China is currently working to deepen several other goals, through which it sees that:
"The best way to enhance China's international standing is to safeguard the interests of the largest number of countries, strengthen the foundations of economic dependability, and stress out on achieving the mutual benefits of relationships among the different nations, not just their own interests"
11) For achieving the above-mentioned objectives, China, through the (International Belt and Road initiative "BRI"), has implemented infrastructure projects in multiple countries, established road and railway networks, and built electricity and water plants, which makes it easier for it to globally promote its call in "multi-polar world".
China has focused its efforts to be the "largest trading partner of many Asian and African countries", facilitating its international efforts to establish a new administrative system, known as: (Global Governance and Managing Political Systems from a mainly Chinese perspective), which greatly angers Washington and its Western allies.
Through the previous analysis of the Egyptian researcher, we note that "by comparing the American strategic goals with their Chinese counterparts and their development initiatives around the world", the United States of America shows its achievements by being the (maker of peace through force and not peace), the call for a new Middle East, and a unilateral climate agreement, and others.
Perhaps this is what was actually put forward by the speech of the former President of the United States of America "Trump" when he spoke about the "achievements of the United States of America internationally in confronting China", during the (deliberations of the seventy-fifth session of the World General Assembly of the United Nations "UN"), and from here, it becomes clear to us the difference between the Chinese initiatives of development to serve (global development goals), and among those American goals that support the use of force, with their failure to use it effectively, as happened in (Afghanistan and Iraq), and others.
Hence, the attempts of the United States of America to stigmatize the "pandemic of the Coronavirus" and attach it to China, by confusing the "scientific reasons for the causes of the global outbreak of the pandemic, and those real underlying political, economic and strategic reasons behind the principle of American and Western politicization of Covid-19", mainly aims to:
"Distracting Chinese attention away from those American international problems and crises by raising the world against China and paying attention to it for causing the spread of the Corona virus, so that the United States of America is unique in leadership on the international scene within the framework of international hegemony and unilateralism".