China's role in US-North Korea stand-off limited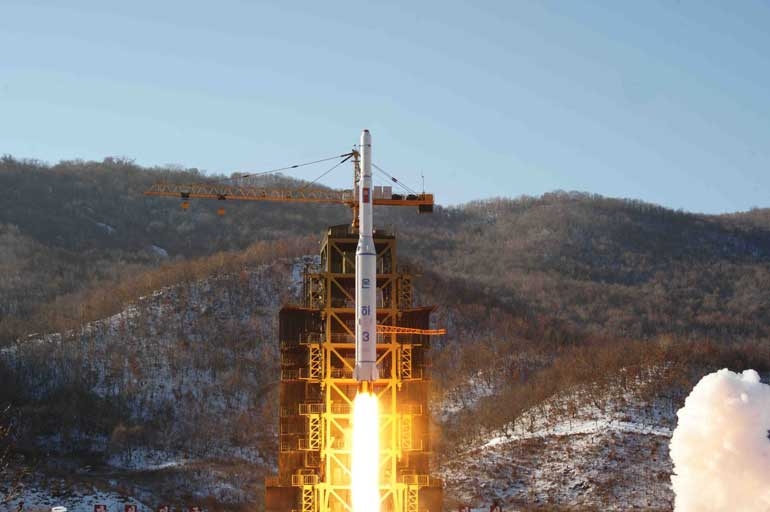 Super power USA continues to decide for the entire world and imposes its will on those that remain unwilling to follow the footsteps capitalist imperialists. American strategists believe continued pressure tactics and threatening tone of USA have made tremendous impact even on its strongest opponent Soviet Russia to fall in line by breaking up the mighty Soviet state and its Warsaw Pact military alliance and also forced its ally China to take a conciliatory approach in order to raise trade with capitalist nations.
Today, Iran and North Korea are the two nations that are stubborn and refuse to abide US rules. And so Washington pushes for punitive measures to weaken them by taking up the nuclear issue even while it is unserious about total denuclearization and disarmament globally. Both are indeed scared of USA and its terror ally Israel and therefore update their missile capabilities with regular missile tests. But USA calls these a serious threat to American security. .
USA opposes rapid missile tests being conducted by Iran and North Korea though it also is engaged in such terror operations as a routine matter. .
ICBM celebrated
North Korea's recent long-range missile tests have deepened concern about the threat Pyongyang poses to the US mainland, and strengthened determination here to prevent any strike. North Korea said it had conducted another successful test of an intercontinental ballistic missile that proved its ability to strike the US mainland, drawing a sharp warning from Trump and a rebuke from China. The latest test of an intercontinental ballistic missile (ICBM) celebrated by North Korean leader Kim Jong-un, was the latest to be conducted in defiance of a UN ban. "We do not seek a regime change, we do not seek the collapse of the regime, we do not seek an accelerated reunification of the peninsula, we do not seek an excuse to send our military north of the 38th parallel," said Mr Tillerson, referring to the border between the Koreas.
North's leader, Kim Jong Un, supervised the midnight launch of the missile and called it a "stern warning" to the USA that it would not be safe from destruction if it tried to attack China or its allies. However, two US intelligence officials, speaking on condition of anonymity, said on Monday Kim wants to develop a nuclear-capable ICBM to deter any attack on his country and gain international legitimacy, not to launch an attack on the USA or its allies that he knows would be suicidal.
The ejection test was carried out on land at Sinpo Naval Shipyard, the US defense official told CNN. It gave no other details about the increased submarine activity. Ejection tests from submarines usually gauge the ability to "cold launch" missiles, when high pressure steam is used to propel missiles out of launch canisters. The shipyard is in Sinpo, a port city on the east coast where the North had previously conducted tests of submarine-launched ballistic missiles.
Acknowledgement
The Pentagon acknowledged that the latest test represented the longest test flight of any North Korean missile. The missile could fly at least 3,420 miles, the minimum range for what the Pentagon classifies as an ICBM. Two separate US officials who discussed the latest test, which lasted about 45 minutes, said it showed greater range than the July 4 ICBM launch, which North Korea said lasted 39 minutes. One of the officials said it had greater height, range and power than the previous test because it used force stabilizing engines, which counter the effects of winds and other forces that can knock an ascending rocket off course. A US defense official, reported later that North Korea had been showing "highly unusual and unprecedented levels" of submarine activity, in addition to its third "ejection test" this month.
According to a US assessment, North Korea's latest test of an intercontinental ballistic missile has shown that Pyongyang now may be able to reach most of the continental USA. The assessment, which the officials discussed on condition of anonymity, underscored the growing threat posed by Pyongyang's nuclear and missile programs, and could add pressure on President Donald Trump's administration to respond. Video of the latest missile test appears to show it breaking up before landing, indicating Pyongyang may not yet have mastered re-entry technology needed for an operational nuclear-tipped missile.
Range
Pyongyang claimed its latest missile could hit the US west coast.
Independent weapons experts also said they believed the launch demonstrated many parts of the USA were within range if the missile had been launched at a flattened trajectory. The top Democrat in the US Senate called on President Donald Trump to block some Chinese investments in the USA to pressure China "to help rein in North Korea's threatening and destabilizing behavior."
The Pentagon acknowledged military-to-military talks with US allies Japan and South Korea after the test. While the test missile had a lofted trajectory rather than the more direct one required to reach the USA, the military takes the threat seriously. The Hwasong-14, named after the Korean word for Mars, reached an altitude of 2,314.6 miles and flew 620 miles before landing in the waters off the Korean peninsula's east coast, according to KCNA. The flight demonstrated successful stage separation, and reliability of the vehicle's control and guidance to allow the warhead to make an atmospheric re-entry under conditions harsher than under a normal long-range trajectory, KCNA said.
A White House statement after the phone call said the two leaders "agreed that North Korea poses a grave and growing direct threat to the USA, Japan, the Republic of Korea, and other countries near and far". It said Trump "reaffirmed our ironclad commitment" to defend Japan and South Korea from any attack, using the full range of US capabilities. A Republican senator said President Donald Trump had told him there would be a war with North Korea if its missile program continued. One Is not very sure if he was joking.
China scapegoat?
President Trump who seems to have soft corner for Russia for unknown reasons, has repeatedly urged China to rein in its ally North Korea and has repeatedly criticised China, which shares a land border with North Korea and is its closest economically, for not doing enough to stop Pyongyang's weapons program. Trump tweeted after the missile test that he was "very disappointed" in China and that Beijing profits from US trade but had done "nothing" for the USA with regards to North Korea, something he would not allow to continue. Asked by a reporter how he plans to deal with Pyongyang, Trump said at the start of a Cabinet meeting: "We'll handle North Korea… It will be handled."
China hit back after US President Donald Trump tweeted he was "very disappointed" in China following North Korea's latest missile test, saying the problem did not arise in China and that all sides need to work for a solution. China has become increasingly frustrated with American and Japanese criticism that it should do more to rein in Pyongyang.
China is North Korea's closest ally, but Beijing, too, is angry with its continued nuclear and missile tests. China's Foreign Ministry, responding to Trump's earlier tweets, said the North Korean nuclear issue did not arise because of China and that everyone needed to work together to seek a resolution.
At the UN in New York, China's UN ambassador Liu Jieyi said it is primarily up to the USA and North Korea, not Beijing, to reduce tensions and work toward resuming talks to end Pyongyang's nuclear weapon and missile programs. The USA and North Korea "hold the primary responsibility to keep things moving, to start moving in the right direction, not China," China's U Liu Jieyi told a news conference to mark the end of Beijing's presidency of the UN Security Council in July. "No matter how capable China is, China's efforts will not yield practical results because it depends on the two principal parties," Liu said. China said there was no link between the North Korea issue and China-US trade. "We think the North Korea nuclear issue and China-U.S. trade are issues that are in two completely different domains. They aren't related. They should not be discussed together".
China, with which North Korea does most of its trade, has repeatedly said it strictly follows UN resolutions on North Korea and has denounced unilateral US sanctions as unhelpful. Nikki Haley, US Ambassador to the UN, said in a statement China must decide if it is willing to back imposing stronger UN sanctions on North Korea over Friday night's long-range missile test, the North's second this month. Any new UN Security Council resolution "that does not significantly increase the international pressure on North Korea is of no value", Haley said, adding that Japan and South Korea also needed to do more.
China's close ally Russia said the USA and other countries were trying "to shift responsibility for the situation to Russia and China" following the most recent missile test. "We view as groundless attempts undertaken by the USA and a number of other countries to shift responsibility to Russia and China, almost blaming Moscow and Beijing for indulging the missile and nuclear ambitions of the DPRK (North Korea)," the Russian Foreign Ministry said in a statement.
Options
The Pentagon said it has updated military options, but at the same time says a confrontation would be catastrophic. In light of that, US foreign minister Tillerson repeated at length that the US wasn't seeking regime change and said the goal was dialogue, but one not based on the assumption that North Korea could keep its nuclear weapons. Pyongyang has categorically refused such terms.
Rex Tillerson, the secretary of states, says that the US government, unlike in West Asia, is not seeking a regime change in North Korea, amid tensions over Pyongyang's weapons program. "We're not your enemy," Rex Tillerson said, adding that the US wanted a dialogue at some point. As always, there are no good options when it comes to North Korea, but less time to pursue them. The strategy, said Tillerson, is a sustained campaign of peaceful but intensifying economic pressure to change its mind. But given the advances in ballistic technology demonstrated by the recent ICBM tests, there's growing doubt that denuclearization is a realistic possibility. However, Tillerson took a more diplomatic approach, saying that "only the North Koreans are to blame for this situation". "But," he added, "we do believe China has a special and unique relationship, because of this significant economic activity, to influence the North Korean regime in ways that no one else can."
Japanese Prime Minister Shinzo Abe spoke with Trump and agreed on the need for more action on North Korea just hours after the US Ambassador to the UN said Washington is "done talking about North Korea". Japanese Prime Minister Shinzo Abe spoke with Trump and agreed on the need for more action on North Korea, hours after the US Ambassador to the UN said Washington was "done talking about North Korea".
Japanese PM Abe and Trump did not discuss military action against North Korea, nor what would constitute the crossing of a "red line" by Pyongyang, Abe told reporters after his conversation with Trump that repeated efforts by the international community to find a peaceful solution to the North Korean issue had yet to bear fruit in the face of Pyongyang's unilateral "escalation". "International society, including Russia and China, need to take this seriously and increase pressure," Abe said. He added Japan and the United States would take steps towards concrete action but did not give details. Pyongyang is determined to develop its nuclear and missile program and does not care about military threats from the USA and South Korea. "How could Chinese sanctions change the situation?"
The US officials say while China worries about North Korea's nuclear and missile programs, and the US reaction to them, its overriding concern is to avoid a North Korean collapse, which could strengthen US interference in the region send millions of refugees fleeing toward China and lead to a reunified Korea allied with Washington.
Trade
China's direct investment in the USA quadrupled from 2015 to 2016, to $48 billion annually. The task force this year faces what could well be a record number of deals, many of them controversial as Chinese firms scout USA targets as varied as hotels and film studios to hedge against a weaker yuan.
The purpose of CFIUS, a national security vehicle to try to make sure that high-tech investments by foreign countries don't steal the US cutting-edge technology, is to contain China. USA has urged changes at CFIUS because of China because it was not North Korea but that China would close the technology gap between the U.S. and Chinese militaries. In an interview with Reuters, the top US counter-intelligence official suggested the Trump administration was already working on a plan to toughen CFIUS. US plan to prohibit CFIUS from approving Chinese deals would be technically legal but would stretch CFIUS' mandate, What sounds like effectively a bar on Chinese investment that is being suggested is probably legal but quite different than the case-by-case process that CFIUS has used in the past," said Stephen Heifetz of the law firm Steptoe & Johnson LLP who represents clients before CFIUS. The USA government should consider the potential for a Chinese response."
Meanwhile, the USA flew two supersonic B-1B bombers over the Korean peninsula in a show of force in response to the missile test and the July 3 launch of the "Hwasong-14" rocket, the Pentagon said. The bombers took off from a US air base in Guam and were joined by Japanese and South Korean fighter jets during the exercise. "North Korea remains the most urgent threat to regional stability," Pacific Air Forces commander General Terrence J. O'Shaughnessy said in a statement. "If called upon, we are ready to respond with rapid, lethal, and overwhelming force at a time and place of our choosing."
Observation: force Israel to dismantle its illegal nukes
One fails to understand how the routine military operations of Iran and North Korea should cause problems for or in USA. If, for instance, Iran and North Korea are made nuclear free can tensions be put to end when Israel continues to boss over West Asia and use its illegally obtained nukes as a serious threat to world peace, particularly in Mideast.
How can the USA expect China which faces perpetual threat from Washington, to take its orders to boss over a soverign but its ally North Korea by asking it to serve the superpower and give up its legitimate nuclear ambitions, when it is unable to reign in the fascist operations of its close ally Israel in Palestine and Middle East?
Americans are not going to offer any direct answer and nor do we expect any such explanations. But why does Washington expect China to work for Neocons to end abruptly nuclear ambitions of North Korea and why not asks Russia also do that? The Kremlin does not take orders from Washington.
US strategists argue that China will not deter North Korea unless the USA exacts greater economic pressure on China. The USA must send a clear message to China's government. And hence Trump pushes for the Chinese action. But China's UN ambassador Liu Jieyi has said that it was up to Washington and Pyongyang to work toward talks on North Korea's weapons programs.
So, it is all a part of a nuclear drama being staged by UN veto members to terrorize the people of the world. The terrorism operations are also controlled by these big powers. .
Ultimately, it all comes to business and China wants both balanced trade with the USA and lasting peace on the Korean peninsula. However, to realize these goals, Beijing needs a more cooperative partner in the White House, not one who piles blame on China for American failures.
Despite the ongoing tests, most experts believe Pyongyang does not yet have the capability to miniaturize a nuclear warhead, fit it on to a long-range missile, and ensure it is protected until delivery to the target. They say many of North Korea's missiles cannot accurately hit targets. Others, however, believe that at the rate it is going, Pyongyang may overcome these challenges and develop a nuclear weapon within five to 10 years that could strike the USA
UN needs to pass a resolution to put an end to nuclear race and first punish all those powers that have WMD threatening world peace in several regions.
Israel has amassed WMD illegally with help from USA-UK terror twins but the UN and IAEA have not questioned Israel because USA with veto decides that matter.
Before asking North Korea and Iran to give up their legitimate nuclear ambitions, let Israel be denuclearized first.
From China, A Plan For The Future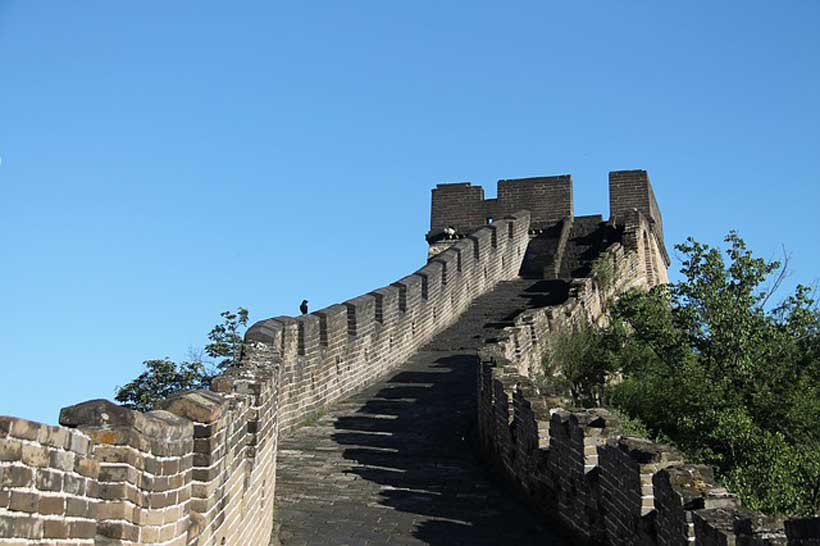 On October 26, the fifth plenary session of the 19th Central Committee of the Communist Party of China opened in Beijing, with the ambitious goal of defining – after months of preparation and four days of debate behind closed doors – the strategic policy lines of the 14th five-year plan of the country, which – unlike the rest of the world -went practically unscathed by the Covid-19 pandemic.
The plan – designed to cover the 2021-2025 five-year period – has the meaningful title of "Vision 2035", aimed at underlining its potential medium-term impact on China's economy and its international relations. The US economic agency Bloomberg called the plan a "Warning Shot", a "five-year warning shot to the United States".
In fact, as Chinese President Xi Jinping pointed out, "Vision 2035" aims at making China a "moderately prosperous country" and redefining its economic (and hence geopolitical) relations on a global level.
Before examining the broad policy lines of the 14th Five-Year Plan, as announced by the Chinese media in recent months, it should be stressed that the Chinese leadership of the third millennium is profoundly different from the Maoist one. In the days of the "Great Helmsman", five-year plans were dictated by the most integralist ideology and often did irreparable damage to China's economy and society.
In 1958, the second five-year plan, defined by Mao Zedong as "The Great Leap Forward", tried to transform the Chinese economic and production system from rural into industrial with an attempt at a huge forced reconversion that wanted to turn farmers into workers and cultivated fields into manufacturing industries by decree.
The attempt failed miserably and the famine that followed due to the abandonment of the rural areas caused over 20 million deaths.
Post-Maoist China learned from previous mistakes and it shifted from rigid and obtuse ideological beliefs to scientific pragmatism, with the result that today China is on the way to gaining the leadership of the world economy.
The last five-year plan, i.e. the 13thone for the 2016-2020 period, aimed at "replacing unbalanced, uncoordinated and unsustainable growth" with innovative, coordinated and environmentally-sensitive measures for inclusive growth capable of establishing a new "moderately prosperous society from all viewpoints"(which remains the same objective as the new plan).
The basic goal was to make GDP grow by up to 6.5% per year, an objective that has almost been achieved despite the Covid-19 epidemic, thanks to the results reached in the first three years, a period in which the growth of Western economies -ranging from the United States to Germany -recorded levels three times lower than China's. Once overcome the pandemic crisis last March, in the third quarter of 2020 China's GDP reached 4.9% compared to the previous year and all economists, not only the Chinese ones, are convinced that it is destined to grow further by the end of the year.
A concrete goal achieved was to reduce carbon dioxide emissions by 12%.According to the Chinese leadership, this augurs well for achieving zero emissions by 2030, thanks to the total abandonment of the use of fossil fuels in energy production.
In China the "green shift" – so dreamt of by the European institutions – has been started concretely while results have been significant also in the fight against poverty: the 56 million "absolute poor" (people with an annual income of 335 dollars) surveyed in 2015 rose to 5.5 million in 2019. In the same period, the housing crisis was tackled with the building of 10 million social housing units that replaced thousands of slums.
It is on the basis of these results that President Xi Jinping has dictated the guidelines of the new five-year plan on which, in these days, the discussion of the Party's Central Committee is focused.
The central focus of the 14th Plan is "dual circulation", a strategy that aims at making both domestic demand and foreign investment in consumer goods and technology grow, with a "dual" and coordinated approach of great potential impact on the living conditions of the Chinese population and China' international relations.
Morgan Stanley's economists estimate that China's GDP will grow by 5.5% per year until 2025, a conservative estimate which, however, is considered sufficient to significantly increase people's income and domestic demand, to attract significant foreign investment and increase China's ability to invest abroad, both in financial markets and in industrial and technological markets.
According to Liu Peiqian, a Chinese economist working in Singapore (interviewed by Bloomberg), "in view of 2025, China's policy is becoming increasingly focused on long-term goals, while investors can expect more continuity and certainty from China's economic policy over the next 15 years".
The Economist's financial analyst Yue Sue, interviewed by CNBC, said that "she expects the five-year plan to focus strongly on supporting technology and energy security based on diversification of energy sources, rather than relying on increased oil imports, while food security will be looked at carefully in view of possible tensions in relations with food exporting countries (first and foremost, the United States).
The decisions taken at the end of the four days of discussions on the 14th Five-Year Plan will only be made public in March next year, but economists are certain that, all things considered and given President Xi Jinping firm and authoritarian leadership, all what anticipated so far by the State media will be implemented to the letter.
Whatever the final decisions may be, it is certain that the "warning shot" to the United States, about which the Financial Times has talked, will influence – probably in a further negative way – US-China relations in the coming years.
In fact, despite the huge differences existing in domestic policy between Donald Trump and Joe Biden, both candidates in the next US presidential elections are quite in agreement with specific reference to relations with China, as they are both oriented to continue the policy of ongoing confrontation-clash between the two countries.
For this reason, it is easy to predict that whoever wins the race for the White House, Sino-American relations on the political and economic levels are not bound to improve in the short and medium-term.
Considering the undeniable success of the previous one, the 14th five-year plan will mark a further step forward for the Chinese economy and, if it does not produce positive effects on relations with the United States, it will produce positive effects both on the domestic front and on the global arena.
China has emerged in good condition from the coronavirus epidemic, whose effects, instead, are being felt heavily in Western societies and economies. However, faced with the guidelines dictated by the new Chinese five-year plan, this reality opens up an extraordinary "window of opportunity" for the European and Italian production sector. The "dual circulation" envisaged by the plan opens up huge opportunities for European and Italian companies that want to take advantage of the opportunities offered by China's economic growth and its increasing financial resources.
Working in effective synergy with Chinese partners is not difficult if you have good professionals, skilful technicians and workers, as well as innovative ideas based on sound scientific foundations.
I can give the example of a reality I know personally: TRAFOMEC, an Italian company established in 1981 by a brave group of engineers, which over the years has become a leader in the production of current transformers and alternators, for industrial and domestic use, as well as in the manufacturing of electrical panels for trains and ships and in technology linked to the development of alternative energies.
After building its production plants in Italy and Poland and setting up joint ventures in India, Poland and China, Trafomec merged with its Chinese subsidiary Indu-Tek in 2016, thus creating a production reality with a dual centre of gravity: in Europe (Italy and Poland) and in China – a reality that has been further enriched thanks to the collaboration recently started with Eldor Corporation, a leading multinational company in the automotive sector and partner of the world's leading car manufacturers, present in Italy and China.
I have given this example to demonstrate the huge growth potential for Italian companies that will develop forms of collaboration with similar Chinese companies or that will decide, thanks to the opportunities offered also by the 14th five-year plan, to enter the huge Chinese market. Trafomec has grown and will grow also thanks to this challenge that – possibly with the intelligent support of the Italian government and the European authorities- can be taken up also by other Italian and European companies, thus contributing – thanks to the opening of a "new Silk Road" – to the economic recovery of our country, debilitated by the pandemic, in an optimistic vision of the future taking into account an historical fact: after the plague of 1300, Renaissance blossomed in Italy.
What prevents Japan from ratifying the recently assented Nuclear Ban Treaty?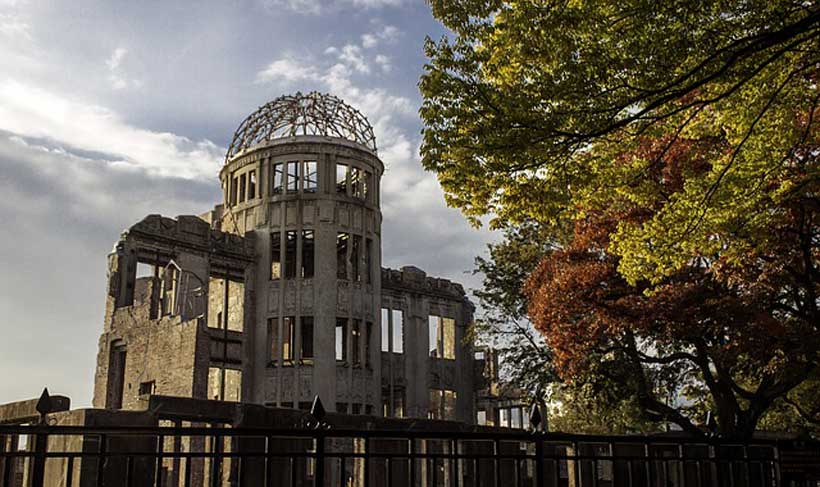 With the ratification of Honduras, a Central American country, on 24 October 2020, the Treaty on the Prohibition of Nuclear Weapons (TPNW), adopted in 2017 by the UN General Assembly, crosses the '50 ratifications' mark required for its entry-into-force, and is set to become effective on 22 January 2021. But, interestingly, how come Japan, the world's only nuclear-attacked country, not among the 50 ratified states?
History remembers Japan as the only country in the world falling victim to a nuclear attack that happened 75 years ago, when the Japanese cities of Hiroshima and Nagasaki were attacked using air-dropped atom bombs by the United States with the aim of forcing a surrender from the then Empire of Japan in World War-II.
The U.S. factor in Japan's security policy
Post-war era saw Japan evolving as a strong U.S. ally, including getting security protection under U.S. nuclear umbrella, a hard fact that prevents the Asian economic powerhouse to ratify the Nuclear Ban Treaty, often abbreviated as TPNW, recently assented for entering into force in January, next year.
Despite calls from anti-nuclear activists and Hiroshima-Nagasaki survivors, both living within the country and around the world, Japan's ruling establishment faces a big conundrum, but limited in decisional autonomy with regard to a matter involving the United States.
A politician representing the ruling Liberal Democratic Party (LDP) said that even though his party share the idea behind the treaty, it would be too unrealistic to move in the direction of ratification, hinting at Japan's difficulty to handle how US would perceive such a move that can translate into an open disregard for US-led security arrangements in the region.
Moreover, the perceived threat from across the Sea of Japan, arising from a dictator-ruled, nuclear-armed Pyongyang and a recently more assertive Beijing looms over the island state, something that naturally brings Japan closer to the US.
Moreover, for decades, the security alliance with Japan has been a significant factor in US foreign and defence policies in East Asia, and the wider Asia-Pacific region.
Japan's post-war security arrangements with the United States
Signed in 1951, the early 'US-Japan Mutual Security Treaty' was a ten-year, renewable pact that envisaged how Japan would allow U.S. forces to remain on Japanese soil after the country regained its sovereignty, in light of a new pacifist constitution.
This pact combined with the 'Yoshida Doctrine', a postwar policy attributed to Shigeru Yoshida, former Prime Minister of Japan, which stipulated Japan's reliance on the US for its security needs so the government could focus on economic re-building.
The 1951 agreement was revised in 1960, granting US the right to establish military bases on Japanese islands in exchange for a renewed commitment to defend Japan in the event of an attack. These bases gave the US its first permanent military foothold in Asia.
In 1967, PM Eisaku Sato unveiled the 'Three Non-Nuclear Principles' (no possession, no production, and no introduction)to cool down tensions surrounding nuclear arms on US bases in Japanese soil. Since then, Japan has relied on the US nuclear umbrella for deterrence capabilities.
Today, according to a US-based think tank Council on Foreign Relations, there are more than 80 US military facilities in Japan, including key ones in Okinawa and Yokosuka. More U.S. service members are permanently stationed in Japan than in any other foreign country.
The aforementioned close security ties of Japan with the United States act as a barrier for the island state to ratify the Nuclear Ban Treaty.
What does the TPNW entail?
The treaty is going to be the first legally-binding international pact to comprehensively ban nuclear weapons, with the ultimate goal of total elimination.
As it was agreed upon, in 2017, when at least 50 countries ratify the treaty, it will qualify for entering into force within the next 90 days i.e. 22 January, next year.
Many international security analysts, however, questions the efficacy of the treaty as an instrument of war-prevention and disarmament as it does not involve any of the strongest, five permanent members of the United Nations Security Council (P-5), namely, the United States, Russia, France, the United Kingdom, and China, all of them nuclear states along with India, Pakistan, North Korea, and sometimes ambiguously, Israel too.
However, over a quarter of local assemblies across Japan have adopted a written statement demanding that the national government should sign and ratify the TPNW, a difficult choice for Tokyo.
Meanwhile, the United States has been urging countries not to ratify the Treaty, and stated that itself and all the other NATO allies will stand unified in their opposition to the potential repercussions of the TPNW. Washington has also sent letters to the countries that have ratified the treaty, requesting their withdrawal from it.
TPNW requires that all ratifying states should never under any circumstances develop, test, produce, acquire, or possess nuclear weapons or other nuclear explosive devices. It also bans any potential transfer of nuclear materials among each other.
The other treaty to keep checks on horizontal spread
Year 2020 also marked 50 years since another pact aimed at preventing the horizontal spread of nuclear weapons entered into force, the Treaty on the Non-Proliferation of Nuclear Weapons or NPT, in 1970.
While Japan has managed to ratify the NPT in 1976, six years after signing the treaty in 1970, its decisional autonomy with regard to TPNW is much more complex.
Do not panic, we are Chinese: China's response to the pandemic
In Europe, in the United States and in South America, the feared second wave of Covid-19 epidemic is spreading. It is generating not only panic among the public and the institutions, but it is beginning to put health systems and economies under stress. They were starting to recover with difficulty after the impact of the first wave of the epidemic which, between the winter and spring of this year, made the pace of industrial and manufacturing production and productivity rates in the trade, tourism and catering sectors plummet globally, with figures suggesting a decidedly dark future.
In Italy, faced with the increase in infections which, however, does not mean an increase in the number of sick people, the Government has decided to delegate to the Regions' Governors the power to implement measures to limit individual and collective freedom in the name of a "state of emergency" which has been going on since last March and seems bound to accompany us also in the coming months. For the first time since the end of the Second World War, an ominous and worrying word, "curfew", has reappeared in official communiqués and news reports.
Over the next few days, in the Campania and Lombardy Regions, it will be forbidden to circulate in the streets from 11pm to 5am, while the purchase of alcohol and the opening hours of shopping centres, bars and restaurants will be restricted. Just to complete an increasingly tragic scenario, on October 20 last, the Italian Health Minister, Roberto Speranza, urged Italians to "stay at home as much as possible" with a voluntary lockdown that seems to be a prelude to the adoption of measures that could bring us back to the situation of last spring with incalculable social and economic damage.
Curfews, lockdowns, targeted or generalised closures are now common practice also in France, Great Britain, Ireland and Spain which, like Italy, have suffered the devastating economic impact of the first wave and could be brought to their knees by the new pandemic emergency.
At this juncture we have to ask ourselves a question: what happened and what is happening in the country where it all began? How are things going in China that in our media, obsessively focused on domestic troubles, is mentioned only superficially and in passing?
"China is Near" was the title of a 1967 movie directed by Marco Bellocchio, that evoked the unstoppable expansion of the Maoist thinking. Today we must say that "China is far away", encapsulated in the stereotypes developed by Western culture, which prevent us from seriously analysing its political, economic and social evolution and, above all, from drawing lessons from the political and health model that has enabled China to come out of the Covid-19 emergency with its head held high.
On September 22 last, in a blunt speech – as usual -at the United Nations General Assembly, President Trump accused China of being responsible "for spreading this plague throughout the world" and – to further underline the concept -he dismissed the coronavirus as a "Chinese virus". In the same forum, Chinese President Xi Jinping soberly urged all countries affected by the epidemic to follow his country's example and "to abide by the indications of science without attempting to politicise the problem".
Figures clearly demonstrate that the Chinese model is important and worthy of attention. In China, where it all began in December 2019, out of a population of about 1.4 billion inhabitants, the Covid-19 epidemic has so far caused 4,739 deaths out of 90,604 sick people. In the United States, over the same period, out of a population that is about one fifth of China's, 7,382,194 cases of infection were recorded that led to the death of 209,382 people (data provided by the English medical journal, The Lancet, October 8, 2020).
Great Britain, with a population twenty times smaller than the Chinese population, had to deal with five times more infections than China and ten times more deaths.
These are the figures of October 20 last, referring to the whole of China: 19 cases of illness, all imported from abroad. 24 asymptomatic infections and 403 cases testing positive kept under observation. All, except one, imported from abroad(!). Figures which, as you can see, are globally lower than those recorded since the beginning of the emergency in one single Italian region!
Faced with these figures, it seems difficult to shirk a simple, dual question: how could China fight the epidemic and keep it under control? Hence why do we not follow its example by drawing on its experience?
China was accused of responding late to the first outbreak of the epidemic in December 2019 and notifying late the World Health Organization (WHO) of a new outbreak. Both accusations are completely false.
After the outbreak of the new virus in late December, Chinese scientists isolated and identified the genome sequence of Covid-19 on January 10, 2020 and a few days later, after alerting the WHO, the authorities started to take countermeasures.
China was ready for the emergency: since the SARS epidemic – a virus similar to Covid-19 – had caused just over 700 deaths in 2002, but very serious damage to the economy due to the stop of flights, tourism and exports, the government had given orders to prepare accurate contingency plans to be activated promptly in case of new epidemics. Those plans, which were not prepared and put in a drawer but updated and carefully tested, were activated immediately after the first alarm.
With its 12 million inhabitants, Wuhan – the epicentre of the first infections – was immediately imposed a total lockdown, while in the rest of the huge country the population was urged (without curfews or states of emergency) to follow the most elementary and effective prevention and self-protection measures: social distancing, use of masks and frequent hand washing. It has been said in the West that China has reacted so effectively because it is ruled by an authoritarian regime. Indeed, Confucius has counted much more than Mao for the Chinese. The Confucian social philosophy that not even 71 years of Communist rule have managed to wipe out, with its basic rules of respect for the natural hierarchical order, makes the Chinese a naturally well-behaved, orderly and obedient people. Suffice it to recall that since the beginning of the new pandemic emergency the protests in Hong Kong have decreased until disappearing, while in Europe we are witnessing massive demonstrations with diehard "no-mask" people.
It is, however, the quick response of the Chinese political and health authorities that is at the basis of the undeniable success in fighting the epidemic, at first, and later containing it.
As stated above, Wuhan was immediately isolated and subjected to total lockdown for 76 days, while targeted closures were imposed in the Hubei Province. Throughout the country, 14,000 health checkpoints were set up at the main public transport hubs and, within two weeks since the "official" outbreak of the pandemic, in the city of Wuhan alone 9 million inhabitants were tested.
As one of the main producers and exporters of health equipment, China was not caught unprepared in terms of hospital supplies and individual protection devices: in short, no mask crisis.
While in the United States and Europe, despite the lockdown, people did not seem to be inclined to wear masks (President Trump wore a mask in public only last September), the Chinese immediately followed the authorities' guidelines with a great sense of discipline. All the municipal security cameras were "converted" to control citizens' use of masks, while drones equipped with loudspeakers were flown over all areas of the huge country to check the inhabitants' compliance with the rules. The Xinhua State agency released the footage taken by a drone in Inner Mongolia, showing an astonished Mongolian lady rebuked by the drone saying" Hey Auntie, you cannot go around without a mask. Put it on right away and when you go back home remember to wash your hands". Probably media embroidered the episode a bit, but certainly in China they did not witness the summertime movida that took place in Rome, Naples or Milan, which is at the basis of the many troubles with which we are currently confronted.
On February 5, 2020 the first Fancang hospital was opened in Wuhan, a prefabricated structure dedicated to the treatment of non-severely ill people, while traditional hospitals were reserved for the treatment of severely ill people. The use of Fancang hospitals (dozens of them were built) made it possible to limit the staying at home of people with mild symptoms, but anyway sources of contagion, within their families – the opposite of what is happening in Italy where the people with mild symptoms are advised to stay at home -and prevent the quick spreading of the virus starting from families. The Fancang hospital network made 13,000 beds available and was dismantled as from May 10, 2020 when the first wave of the epidemic ended in China and was not followed by a second wave. To avert this danger, the Chinese authorities have relaxed "internal" checks and made the control measures for those coming from abroad very strict. At a time when in Spain and Italy the checks for incoming travellers are practically derisory, in China all those who enter the country, for whatever reason, are subject to tests and strictly controlled quarantine.
In essence, China has first fought and later controlled the spreading of the Covid-19 epidemic, with drastic but rational measures and above all understood and accepted by a population educated by Confucius to respect hierarchies and discipline. China can currently be an example for the rest of the world and it is there to testify that with strict, but intelligent measures even the most dangerous situations can be tackled successfully.
It is an example that should be studied and followed without the typical arrogance of the "white man", also considering an important fact: while the economy of Italy and of its European partners is hardly growing, China's GDP growth rate is 4.9% higher than last year.
There is much to learn from China both in terms of managing a health emergency and in terms of protecting the economic system.