The Oncoming Drone and Aerial Terrorism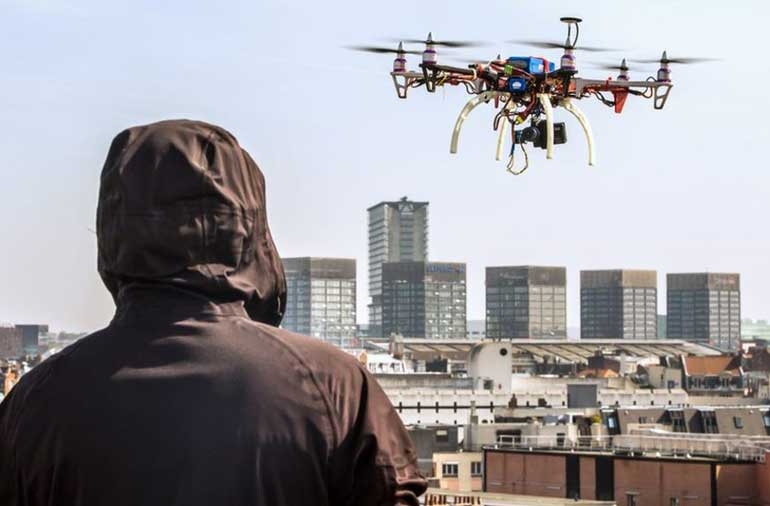 Amid ISIS-inspired killings in Paris, London, Manchester, Brussels, and San Bernadino, California, jihadi murderers have become number one reason law enforcement and intelligence organizations are certainly tested these days. While constant vigilance to random terror takes precedent as authorities try to counter future incidents, the world much to our chagrin, more likely than not, will witness new assaults on a number of continents.
While guns and suicide bombers seem to be prerequisites for strikes against structures and people, one should now keep in mind that technology can be included in the repertoire of weapons. The use of Unmanned Aerial Vehicles or UAVs pose a serious security threat as the "up and coming tool" as extremists develop and plan future incidents. It portends to be problematic and something security and law enforcement officials need to include, if they haven't already, in any "what if" scenario in offsetting Islamic extremism.
The Emerging Threat and Its Uses
The issue here is not the drones our military and intelligence services use to target the enemy (the Predator MB-1-Q comes to mind), but the UAV that can be purchased over the counter through any big box store (Best Buy, Walmart). The types of drones that are of particular concern are small, commercially available quadcopter products purchased in quantities for a few hundred dollars each that can be weaponized and controlled by computer by the technologically savvy terrorist. Aerial terrorism through computer controlled drones could be the new wave of weapons facing American, European, and other security and law enforcement services who now have the daunting task to prevent future strikes. To that point, in January 2015, the New York Times reported that the Virginia-based National Counterterror Center had developed a working group on drones that grew from four members to 65, telling us the concerns security officials have are quite real. The UAV's impact as a newer weapon for terrorism cannot be ignored. No one can deny the hard fact that danger exists particularly as these mechanisms proliferate and replace humans as the next source of terrorist activity and where a person can commit destruction with the click of a key pad or smart phone, which eliminates the need to sacrifice a lone wolf killer or killers. A case in point which amplifies this scenario was the 2011 arrest of Rezwan Ferdaus. Ferdaus, a very well-educated physicist who graduated from Boston's Northeastern University, was caught in a FBI undercover operation and accused of planning to build small explosive-laden drones to attack the Pentagon and the U.S. Capitol. He had been arrested by law enforcement at his rented storage facility upon taking delivery of C-4 explosives and AK-47 automatic weapons. In general, besides automatic weapons as a source, any attacker could also use a drone to spray weaponized chemical or biological agent in crowded stadiums or metropolitan areas.
As Moscow's Center for arms Control Energy and Environmental Studies expert, Eugene Miasnikov, pointed out in a 2004 article, "that while billions have been spent on ballistic missile defense, little attention has been given to the more imminent threat posed by unmanned air vehicles in the hands of terrorists or rogue states". He includes why the UAV is attractive to terrorists by providing insight into the following:
Possibility to attack targets that are difficult to reach by land (cars loaded with explosives or suicide terrorists)
Possibility of carrying out a wide-scale (area) attack, aimed at inflicting a maximum death rate on a population (particularly, through the use of chemical or biological weapons in cities)
Covertness of attack preparation and flexibility in choice of a UAV launch site
Possibility of achieving a long range and acceptable accuracy with relatively inexpensive and increasingly available technology
Poor effectiveness of existing air defenses against targets such as low-flying UAVs
Relative cost effectiveness of UAVs compared with ballistic missiles and manned airplanes
Possibility of achieving a strong psychological effect by scaring people and putting pressure on politicians
The concern is that it's a matter of time before a terrorist retrofits a drone with weapons. Government and their various intelligence and defense agencies should ask what the chances a UAV or several UAVs can penetrate its defenses as we should not be blind to the fact that there certainly could be another Khalid Shaikh Mohammed, the former mastermind and principal architect of 9-11, out there who is able to figure and configure and weaponise drones for an effective strike. Mohammed graduated from an American university with a degree in Mechanical Engineering whose plotting against the United States using commercial aircraft had not been anticipated.
The Free Market vs Security
Keeping a watch on UAVs as a threat will be a challenge not only from the prevention and regulatory standpoint but from a commercial point of view as US regulators will be up against the business community who see smaller drones as making their operations more efficient and more profitable; and, as drone technology becomes more popular, innovators will develop other practical applications for commercial integration. With over 327 drones to date licensed by the Federal Aviation Administration to fly over U.S. soil, companies such as Amazon and Google Inc. will take advantage of drone technology for tasks ranging from package delivery to providing high-speed Internet in increasing their bottom lines.
While UAV's pose a significant threat, the fast-growing global drone industry has not waited for government policy to be hammered out. Companies are pouring too much investment and effort into opening up this other wave to build up market share for their benefits in the all-new hardware and computing world. Some contrarians argue, even if one (terrorist) were able to acquire lightweight explosives or chemical agents to attach to a drone, the physical size of commercially available drones creates limitations on the attacker's ability to inflict harm. State legislatures across the country are debating if and how UAV technology should be regulated, taking into account the benefits of their use, privacy concerns and their potential economic impact. So far, 26 states have enacted laws addressing UAV issues and an additional six states have adopted resolutions.
Again a Balance
Regulators and national security planners will continuously worry that these low-cost drones, widely available for purchase, pose a consistent threat to commercial aviation, vital infrastructure, humans, and the economy.
It is also important to consider control tools preventing the surging proliferation of drones admired by hobbyists and aficionados. The threats seem real but to some the drone possesses no more a threat than a human does so from a security standpoint and control measure view, there again needs to be the proverbial balance between national security and the free-market and global market developments. While there will be this divide between drone enthusiasts, big business, and the government regulators, there is mounting evidence that both domestic and international terror networks desire to utilize drones. As UAVs proliferate, our government should anticipate a rise in the number of threats and prepare to respond in kind.
Why China will win the Artificial Intelligence Race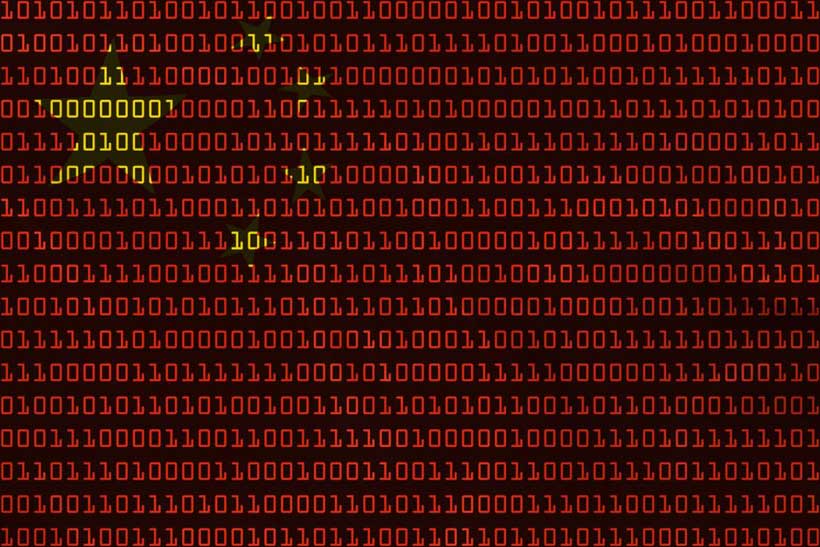 Two Artificial Intelligence-driven Internet paradigms may emerge in the near future. One will be based on logic, smart enterprises and human merit while the other may morph into an Orwellian control tool. Even former Google CEO Eric Schmidt has foreseen a bifurcation of the Internet by 2028 and China's eventual triumph in the AI race by 2030.
In the meantime, the US seems more interested in deflecting the smart questions of today than in building the smart factories of tomorrow.  Nothing embodies this better than the recent attempt by MIT's Computer Science and Artificial Intelligence Lab (CSAIL) and the Qatar Computing Research Institute (QCRI) to create an AI-based filter to "stamp out fake-news outlets before the stories spread too widely."
But what exactly constitutes fake news? Does it include media-colluded lies over Iraqi possession of weapons of mass destruction in 2002? Or the egregiously fraudulent Nurse Nayirah testimony a decade earlier? Will the binary logic of "either you are with us or against us" be used to certify news sources?
According to US President Donald J. Trump, fake news is a 24/7 specialty of the CNN, Washington Post and just about every other US mainstream media. The author agrees with Trump on this note. As a futurist, he relies heavily on credible news sources. The CNN and WaPo therefore rarely feature on the trusted list. At the same time, the author squarely blames Trump for the ongoing US-China trade war.This raises several questions: How will MIT's AI filtration system treat editorial divergences in the same publication? Will they all be feathered and tarred as "fake news" once a threshold – 150 articles according to the new system – is crossed? How will it evaluate analytical gems in the unregulated alternative media and open source fora? Will social media evidences, planted and generated by a critical mass of trolls, be machine-aggregated to determine true news?
It is also disturbing to note that this digital commissariat is being partly developed by Qatar – a nation that has been routinely singled out for its human rights abuses, use of slave labour, rampant anti-Semitism, runaway fake news and support of jihadi terrorism. While Qatar and the US media have incessantly accused Syria of wielding chemical weapons, experts from MIT and the UN have adduced otherwise.How will such contradictory reports be treated in the future as more Gulf Arab money pour into MIT and its cohort research institutions?
Not Made-in-America
The future of US artificial intelligence and its emerging technologies is overwhelmingly dependent on foreign talent drawn from Asia and Eastern Europe. This is unsurprising as 44 million US citizens are currently saddled with a staggering $1.53 trillion in student loans – with a projected 40 percent default rate by 2023.
The US student loan bubble is expanding in tandem with the rising un-employability of young Americans. Fake news overload naturally leads to pervasive intellectual stupefaction.  US policy-makers will ignore this ominous trend, just as they ignore the perennial national slide in global indices that measure the quality of life, education and human capital yields. Can the human mind – incessantly subjected to politicized fairy tales and violent belief systems – be capable of continual innovation?  It is of course easier to blame an external bogeyman over a purely internal malaise. Herein lies the utility of fake news; one that will be filtered by a digital nanny and policed by thousands of ideologically-biased fact-checkers.  Funded, of course, by the US deep state!
Somehow no known form of intelligence – artificial or otherwise – has impressed US policy-makers on the national security dimensions of the immigrant-citizen digital divide. High-achieving immigrant communities, for example, may be targeted by irate citizens during a period of intense economic distress, precipitating a reverse brain-drain to their countries of origin.
Even otherwise, the children of highly-skilled naturalized immigrants face a variety of discriminatory practices when they come of age. The most notorious of this is the "Asia fail" in take regimen at vaunted US universities where, smart second-generation Asian Americans are routinely sacrificed on the altars of artificial diversity and multiculturalism. In future, a digital panoptic on may selectively reject meritorious applicants based on "inappropriate" social media posts made a lifetime ago. Any litigation-unearthed bias in the admissions process can be blamed on a technical glitch. Or on the Russians!
Forget about merit! The prevalent imperative is to develop next- generation rubber-stampers for the privileged 0.1%.
Divergent Futures
Just like the Internet, the middle classes of a rump US-led Greater Eurabia and a China-led world may have separate trajectories by 2030.  With China experiencing a middle class boom and record numbers of STEM graduates, AI is poised to boost the quantity and quality of a new generation of digital scientists.
At the same time, the search algorithms of Google, YouTube, Facebook and its cohorts are making it harder for individuals to access critical open source data and analyses.  The convenient pretext here is "fake news" and the need to protect society from misleading information. Why think… when a state-led AI Commissar can do the thinking for you? Ironically, the West routinely charges China for this very practise. How is it possible then for China to develop rapidly and become a leader in AI?  In the core Asian societies, the art of "constructive criticism" incentivises erudition, knowledge and a face-saving approach.  Knowledge is also unfettered by ideology or provenance.
The US, on the other hand, is hopelessly trying to find a balance between its ideological dictates, visceral populism and next-generation knowledge. Talent and AI are sacrificed in the process. According to Google's Eric Schmidt, "Iran…produces some of the smartest and top computer scientists in the world. I want them here. I want them working for Alphabet and Google. It's crazy not to let these people in."
It is even crazier to think that a smart society can be moulded by AI-mediated claptrap and news filters.  This is why China will win the AI race, and Asia will prevail in the Internet of Ideas (IoI).
Non-State Actors in Today's Information Wars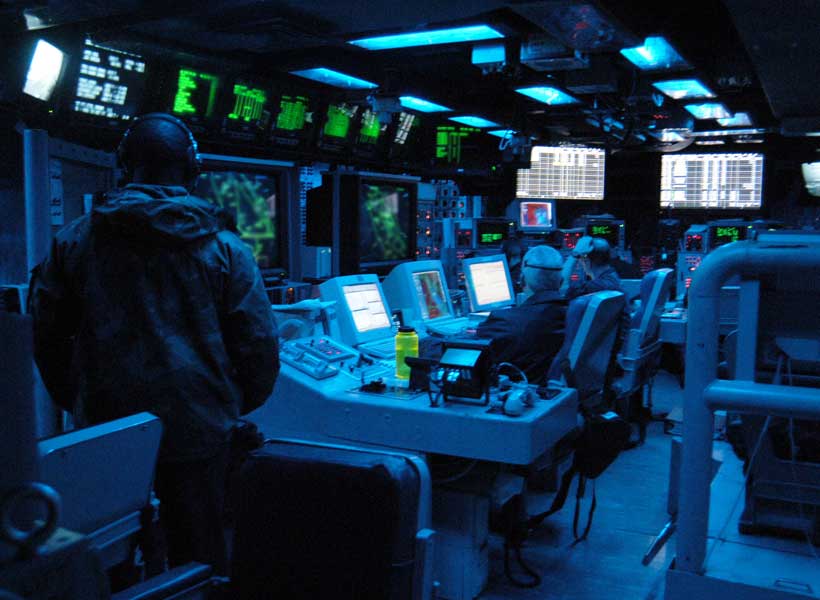 Rivalries and confrontations between states in the information space are a feature of today's international relations. Information is becoming one of the priority instruments in fighting for global domination.
We agree with experts who believe that there exist two principal forms of information warfare, technological and psychological, the former targeting information systems and communication channels and the latter, people's minds and public opinion.
We can detect a trend toward growing non-state involvement in information wars. There are various interconnected reasons for this.
One of them is the latent character of information warfare: governments launching information attacks are careful to keep them undetected or to try to gloss over their own involvement if such attacks are detected. Another reason is that it is difficult to find out who carried out the information attack and what the objective was. Yet another reason are resources that some Internet users and associations of users apply to conduct for cross-border attacks.
International terrorist and extremist organizations make extensive use of information and communication technology (ICT) for propaganda and recruitment.
A report for 2017 by Group-IB, one of the leading international companies dedicated to the prevention and investigation of high-tech crimes, speaks of "state-sponsored hackers" as well as "financially motivated" ones. Geopolitical disputes between nations "are being accompanied by an increase in cyber espionage and sabotage campaigns," the report says.
Investigative reporters and individual civic activists have recently been forming powerful international associations, which mainly owe their emergence to the global information and communication resources of the Internet. However, they are often drawn into information wars because of powerful effects their investigations may have.
Global media remain the most influential source of information, and therefore they inevitably get drawn into information wars.
Media, especially state-financed media organizations, predominantly act as agents of governments in information wars.
American NGOs are widely known for their key role in organizing "color revolutions" over the past two decades. They worked with opposition parties and their youth units, with central government elites, and with local government bodies. They also supported media groups and Internet resources that were involved in subversive activities and local NGOs that later organized protests.
Prestigious international NGOs publish reports assessing specific developments or containing development ratings for various countries in specific fields. Such reports are powerful vehicles for influence.
Commercial organizations that take part in information wars mainly do so indirectly, under outsourcing agreements, fulfilling tasks such as monitoring the information space and cyber intelligence, and information security tasks, including defense of critical facilities in information infrastructures.
It has been a trend for a few decades for governments to hand over some of their military and security functions to commercial organizations, which has manifested itself best in the emergence of private military corporations. It would be logical to expect the emergence of private companies organizing information offensives, both technological and psychological, on a commercial basis, which would mean commercializing information warfare.
First published in our partner International Affairs
The risk of a new Islamic State on China's Western Border
China is in the process of cracking down on what it claims are separatist elements among its Muslim-minority Uighur community who live in its western Xinjiang province. The Uighurs are ethnically Turkic and perceive themselves as being separate from the majority Han Chinese community. As the gateway of China's Belt and Road Initiative (BRI), Xinjiang province in north-western China is vital to the country's economic future. Its importance lies not only in its key geographical location, bordering Kazakhstan, Kyrgyzstan, Tajikistan, Afghanistan, Russia, Mongolia and Pakistan, however, but also in its huge energy and mineral resources also constitute a large part of China's total resources. The province is witnessing a crackdown, however, which targets its Uighur Muslim population. A United Nations human rights panel suggests that hundreds of thousands, possibly even millions, of Uighurs are in "re-education" internment camps.
Questions are increasingly being asked about the lack of any reaction or condemnation by officials and religious leaders of Muslim-majority countries in South-East Asia, Central Asia and the Middle East. In fact, the topic is barely mentioned in the media of Muslim-majority countries. That could be due to the growing Chinese influence in those countries, which is, in turn, an outcome of their increasing economic ties. Associated with this, and as an instrument to upgrade the relationship to a strategic partnership, China assigned $23 billion in loans and financial aid to the Middle East after meeting 21 foreign ministers of Arab nation at the China-Arab States Cooperation Forum (CASCF) in Beijing in July this year. This was, in the main, China's attempt to ensure the stability of the region in its attempt to ensure the success of President Xi's legacy project, the Belt Road Initiative.
Apart from its strategic location near the countries mentioned above, Xinjiang's geographical location should also be examined from the perspective of its proximity to the Afghan and Pakistani borders, regions where large numbers of insurgent and radicalised groups are located. Probably the most important entity in this regard is the Islamic State in Khurasan (ISK). As a militant group, ISK follows the model used by Islamic State in Iraq and Syria (ISIS), recruiting fighters through an extremist rendition of Islamic teachings. Its goal is to re-unite Muslims under the banner of a caliphate in Khurasan, a historic region that includes parts of Central Asia, in addition to Pakistan and Afghanistan. All of these areas share a border with Xinjiang.
Since 2016, some of the measures taken by the Chinese authorities against the Uighur community include: hindering prayer and fasting during Ramadan; forcing them to abandon their beliefs in God and to comply with the rules of the Communist Party; and spreading Islamophobia. Many Uighur leaders believe that those measures aim to eliminate the Islamic faith in the province.
Those actions are not limited to the province, however, as they echo among the public of the countries that border Xinjiang and who share religious and family ties with the Xinjiang Uighurs. They find the lack of condemnation by Muslim entities frustrating and, in addition, the absence of reaction by the Muslim public in other parts of the world leaves the Uighurs feeling abandoned. This feeling of abandonment could be the trigger that transforms Xinjiang into a rallying call that attracts radicalised and radical-leaning individuals to a group with a hard-line ideology like the ISK's. Those hard-line groups could use the suffering of the Uighurs as a reason to unite near the Chinese borders.
The case of Osama bin Laden and Al Qaeda is reasonably similar. In his perspective, the war he fought was against the "foreign crusaders" in the Muslim world, as well as what he saw as domineering Middle Eastern regimes. When the Soviets invaded Afghanistan in 1979, locals resisted, using the arms and funds provided by an international coalition. For bin Laden, participating in this fight was not necessarily so much against the Soviets, as it was to join the fight beside "Islamist brothers". Accordingly, he resided in Peshawar, in the Pakistani province near the Afghan border, and set up camps where volunteers who embraced his ideology came to join the fight.
Osama bin Laden resented the absence of Muslim unity against what he saw as "foreign crusaders" on Muslim soil. Furthermore, in 1992 he sought to promote a true Muslim country in Sudan, because at that time the adviser to the Sudanese President, Hasan Al Turabi, was advancing a political agenda based on Islamic beliefs. That agenda attracted bin Laden and he moved to Sudan, where he worked to enhance the country's farming sector and build roads, in addition to establishing training camps for fighters. Therefore, his expulsion from Sudan left a bitter taste in his mouth. That setback pushed him further towards achieving his goal in Afghanistan, and to overcome what he considered a betrayal by the United States. After that, Al Qaeda co-ordinated its deadliest attacks on American interests around the world. In September 2001, it went further, striking inside America's borders.
China's actions, similarly, coincide with a growing Pan-Turkism movement in Central Asia. As a political movement, Pan-Turkism calls for the unification of all Turkic people in the area stretching from the eastern Mediterranean Sea to Iran, Afghanistan, China and parts in South of Russia. This ideology, and its overlaps with the aspired-to Khurasan, could prove to be another way of attracting those who see the Uighurs as an oppressed Turkic population. Accordingly, the possibility of a more militant Pan-Turkism must be taken into consideration; it would not be the first time that the idea of a state predicated on a theocratic and Turkic identity emerged from the region. The creation of the Islamic State of Yettishar (1865 – 1878), with its capital at Kashgar, came about as the result of a series of uprisings in Xinjiang and the East Turkestan Islamic Republic, also known as the Republic of Uighuristan, rose in the 1930's, albeit that it was short-lived.
The consequences of China's policies in Xinjiang, combined with the silence of Muslim countries brought about for economic reasons and the growing Pan-Turkism, have the potential to spread across the borders of a region in turmoil. For a terrorist group with an ideology like ISK, which is currently struggling for power, the Uighur situation could be utilised to draw not only who were once members of ISIS but also affiliates of other groups that operate in the region, mainly in Pakistan and Afghanistan. Furthermore, supporters of Pan-Turkism can be attracted, and possibly radicalised, to take part in defending the Uighurs.The aim would be to unite them under one ideological umbrella: to help fellow Muslims across the border by fighting their oppressors.