Africa and the World Bank: Why it's Not Too Late
African countries are in a developmental conundrum; they have seen economic reversals in the wake (and arguably because) of the World Bank and yet African countries, at least for the foreseeable future, need the World Bank – owing to a paucity of alternative lenders in the present. In its assessment of the outcomes of World Bank involvement in Africa's development, this paper emerges with a mixed picture.
While the institution's policy prescriptions saw large-scale failure in the form of cumulative debt, GDP declines and impoverishment in many African countries (for example Liberia, Nigeria, the DRC/Zaire and many others), it also succeeded in some (the two success stories often touted are Ghana and Uganda). But it would also be illegitimate to pin the failures purely on the World Bank. Ultimately, there are states – for example the DRC/Zaire, the Central African Republic/Empire of the 1980s, among others – wherein substituting the funder, and even removing the structural adjustments (which were not even wholly applied in some countries) would not have resulted in a less bleak picture. Indeed that they needed to go to the World Bank in the first place is proof enough that the countries in the region were mired in economic problems that preceded involvement with the institution.
Thus this article concludes that the World Bank has hitherto hampered development in Africa; but with the help, in many instances, of African leaders, who fostered unreceptive neopatrimonial environments and mismanaged the loans, at the expense of African citizens. Ultimately, however, it is not too late as there is nothing in this setting which does not lend itself to reversal.
'Accelerated Growth', Structural Adjustments, and Lost Decades: The World Bank and African Underdevelopment, 1979-Present
Despite remarkable performance in the 1960s, African economic development slowed down in the 1970s and stagnated in the 1980s, Africa's so-called lost decade. In turn, the African states' attempts to reinvigorate economic growth through state-led investments and import substitution industrialisation strategies were unsuccessful. And then, unable to raise funds locally, shunned by commercial banks abroad, African states opted for rescue by the International Monetary Fund and the World Bank. In effect, Western donor institutions took over as Africa's bankers. Thus Senegal in 1979 became the first African state to obtain a loan from the World Bank predicated on structural adjustment programmes (SAPs). Soon, others followed suit. Despite their desires, and domestic pressures (interestingly, this was not always the case; as in Dar es Salaam there was virtually no opposition to austerity measures because some 90% of the population had been living off the private, informal market), to do otherwise, by 1980 some thirty-six African governments signed up; many were either on the verge of, or beyond, bankruptcy.
These structural adjustments, today so synonymous with the World Bank, included currency devaluation, elimination of subsidies, market liberalisation through removal of tariffs and quotas, decreased government spending, privatisation, low regulation of foreign enterprises and raising of agricultural prices that had been artificially kept down by governments. The idea had been to enact a series of radical economic reforms to shift African states from the state-centred approach (which had once been lauded even by the west) of the 1960s, and to give the markets a bigger role. Echoing the language of Ronald Reagan, then recently elected President of the United States, the appointer of the successive World Bank presidents, government was no longer to be looked to as the solution to economic problems, government was deemed to be the very cause of these problems.
Because of their emphasis on expenditure cuts, public support for infrastructure, education, social services, as well as for research and extension, while not attaining reciprocal agreements from the corresponding western states, these sectors suffered and rural areas, with their high proportion of poor people, were particularly hard hit. Stein argues that SAPs, as promoted by the bank as a result of their neoclassical roots, were basically a-institutional and therefore ill-equipped to promote market and institutional development in Africa. The outcomes of this were immediate and prolonged. For many scholars, the spread of the Ebola virus in West Africa in 2014 was as a result of the neoliberal orthodoxy imposed on Liberia in the 1980s which championed rolling back expenditure on, and privatisation of, health services under direction from the Berg Report, Accelerated Growth, prepared under the auspices of the World Bank. The outcome, in a situation where there was a lack of state capacity with regards to health services (precisely due to the World Bank's directives) and no will on the part of the private interests to invest in a "clientele" which could not afford the treatment, was the transnational proliferation of what could have been a containable outbreak. Less severely, Tanzania's medical and educational systems had ceased to function in all but name with school enrolment down from 98% (in 1981) to 76% in 1988.
Further, between 1991 and 1995, Africa's annual real per capita GDP growth averaged at 0% for all Enhanced Structural Adjustment Facility (the below market price lending facility that funds poor states in exchange for the adoption of World Bank-directed structural adjustments) countries, whereas non-ESAF developing countries experienced, on average, 1.0% annual real per capita GDP growth. Far worse was the fact that between 1991 and 1995, sub-Saharan African countries which had adopted ESAF programs experienced an average annual 0.3% decline in terms of per capita incomes over the period of adjustment. The shrinkage is also attributable to the decline in purchasing due to World Bank-mandated structural adjustments which necessitated austerity and currency devaluation.
And in 1996, the World Bank, in response to demands for action to address the external debt crisis of poor countries, ushered in the Highly Indebted Poor Countries (HIPC) initiative. More than 80% of the countries identified by HIPC as needing debt relief were African. But the debt relief would come, in a familiar way, with conditions attached; in order to qualify for debt relief under HIPC, countries had to participate in structural adjustment programs. The HIPC program has been criticised for providing too little actual debt relief and providing it too slowly while at the same time opening up African markets to Western corporations with whom they could not yet compete due to the infancy of their own markets.
To the extent that SAPs failed to promote growth, no improvement in poverty can be expected from growth effects. The impact on poverty and food security arising from the shifting of relative agricultural prices has been mixed, but in general in Nigeria, South Africa, Kenya and Egypt, for example, the winners have been net surplus producers of agricultural products among rural households, particularly those with export crops, while the losers have been net consuming poor households and the urban poor.
What of Africa's Leaders?
It is not only the conditionality which determine the success of World Bank involvement in Africa, but also the conditions under which these are introduced; national leadership being the key one since the loans are granted to states and not private entities.
One of the few leaders to actually implement structural adjustment was Jerry Rawlings of Ghana in the 1980s and 1990s. Coming into power through a coup in 1982, he embarked on a wholesale reform, accepting market disciplines and a reduced role of the state. He increased cocoa prices, he devalued the Ghanaian cedi, import-licensing systems were abolished, and about 60,000 public sector employees were retrenched, and Ghana's prized Ashanti Goldfields was privatised. Despite doubling of debt between 1983 to 1988, in that period, cocoa exports increased in just three years from 155,00 to 220,000 by 1986. Equally significant, food per capita rose, and inflation fell from 123% to 40% between 1983 and 1990; increasing the Ghanaians' buying power. Similarly, Uganda through PRSP policies reduced its GDP-debt ratio from 58.3% in 1999 to 2.1% in 2009.
Even these so-called miracles, in any case 2 out of 54 African states, have been lacklustre and are disappointing on the whole – Ghana's GDP in 1998 was still 17% less than its 1970 levels, and Uganda's low debt has been due to donations. And some question whether these results have clearly been linked to SAP-related macroeconomic policies. Yet, it is probable that Ghana's GDP would be even worse without the role of the World Bank, and in a more corrupt country – such as in post-Nyerere Tanzania cited above where bribery and corruption were rife – the donations and loans received by Uganda to reduce its debt-to-GDP ratio could have been imprudently managed and not made a difference.
The issue of whether the overall disappointing performance of SAPs in Africa is due to incomplete and "half-hearted implementation", inappropriate policy components of the SAPs, or adverse external factors lies at the heart of the debate. A review of the available studies suggests that in most cases a combination of these three factors was at work – Africa has over 50 states after all. It is certainly true that there was incomplete, half-hearted, and "stop-and-go" implementation, that there were deficiencies in the sequencing of measures, lack of coordination of policies and inappropriate policy design, and that the markets for primary products, Africa's main export, deteriorated in the 1980s and 1990s but it is clear that the failures were in large part due to World Bank failure in vetting the countries to be granted loans, and inabilities to affect penalties for mismanagement of funds. Qualification for loans, in other words, should have been predicated on more than just a state being a Western ally during the Cold War, or the anti-terror ally today. And here lies the problem, neopatrimonialism, in such places as the former Zaire, CAR, Nigeria, Malawi and numerous others, ensured that the funds were misused, and yet the World Bank failed to recognise this, or when it did, it did not hinder it from continuing to give the loans – which in turn went into "white elephant" projects. Indeed, a shadow review by ActionAid concluded that the Bank does not have an effective plan for ensuring accountability even in the wake of the Operation Policy and Country Services unit.
Where to From Here?
In at least two African countries, the World Bank has been a facilitator of development; and in those countries where there has been debt and negative growth in spite of World Bank presence, it is still possible that matters would be even worse in its absence, as it has been one of few institutions willing and able to make concessional loans. Furthermore, World Bank granting of loans has been found to positively increase attractiveness of receptor states in the short run and causes other funders to be more willing to make investments. SAPs during periods of falling growth or no growth appear to reinforce underlying expectations for the future; they are associated with positive expectations.
And to conclude, it has to be noted that essentially, the failures of the World Bank in the continent have also come about as a result of the World Bank's own internal structural inconsistencies as well as an unreceptive climate within countries. For example, some scholars have argued that the content of PRSP, its ideological underpinnings, and the global context in which it is situated seem to involve contradictory impulses for national ownership, governance and poverty reduction in Africa. We may go so far as to say that the institution is essentially a paradox; it is a neoliberal institution, and yet is itself state-owned – and therefore prone to serving national interests – and, moreover, despite its profession of market-orientation, it is a lender to governments as opposed to private entities; and thereby buys out of key classical liberal truisms such as competition and room for incentives. Equally pertinent, African countries themselves need to own up the other end of the equation because they are the recipients of the funds. In the wake of the 1990s Asian crisis and recovery through World Bank assistance (especially in the case of South Korea which managed to pay back its loan ahead of schedule), it is clear that the bank can be a partner for recovery and growth provided there is prudent assimilation of these funds. But before these funds can be granted, there ought to be a revisiting of the process so as to ensure the loans do not end up in imprudent hands in the first place. Perhaps then, and only then, the World Bank can continue to facilitate development on the continent. Wedded into this is the responsibility of not only African but World Bank leaders to make the bank more responsive – something which previous presidents such as James Wolfensohn and incumbent Jim Yong Kim began to grasp in their various "listening tours" around prospective recipient states.
Economic and investment potential of Gambia
The Gambia is a small country in West Africa and is entirely surrounded by Senegal except for its coastline on the Atlantic Ocean. English language is the official language. The Gambia's economy is dominated by farming, fishing and has excellent natural spots for tourism. Previously, the United Kingdom and many EU countries constituted its major domestic export markets. However, in recent years, the United States, China and Japan have become significant trade partners of The Gambia. Despite that, The Gambia looks forward to developing a strong economic partnership with Russia and former Soviet republics.
In this interview, Alieu Secka, the CEO of The Gambia Chamber of Commerce and Industry, (who is also an accomplished corporate governance expert, industry leader, entrepreneur and business practitioner), recently shares his thoughts about opportunities available for potential foreign investors in his country with Kester Kenn Klomegah, an independent researcher and policy consultant on African affairs in the Russian Federation and Eurasian Union.
In your objective assessment, what can you say are the current achievements or gains in the economic sphere under President Adama Barrow? 
Since last year, The Gambia's economy has begun to rebound. Firstly, the foreign exchange rates have been steady throughout. Secondly, inflation is contained, and most importantly, The Gambia's export cover has risen from 1 month to over 4 months. Economic growth is expected to continue to rise up to 4% in the coming year.
How has your organization promoted the country's business and investment potentials abroad, especially towards Russia and Eurasia (for example, Kazakhstan, Belarus) direction? 
The Gambia Chamber of Commerce is the private sector partner to the government. It has direct links with many Chambers of Commerce worldwide and is member of the International Chamber of Commerce, and receive enquiries throughout the globe. We have attended various state missions and business forums with the both President Adama Barrow to Belgium, France and Turkey, as well as with Ministers elsewhere. We share stories of business opportunities, plus our work with partners and give interviews to media houses throughout. Last year, we signed an MOU with Belarus Chamber of Commerce and hope we can expand to Russia and other Eurasian countries.
Can you discuss the main economic sectors that are currently attracting foreign investors to The Gambia?  
The Gambia has tremendous potential for businesses from Russia and Eurasia in many sectors such as infrastructure, agribusiness, health services, tourism and education. As The Gambia prepares to host the next Organization of Islamic Countries (OIC) in 2019, foreign direct investment is expected to peak including the Airport, Gambia Ports Authority, industries for agri-processing and packaging, and new luxury hotels to be built.
I should also mention that tourism is one of the biggest foreign exchange in The Gambia contributing some 18% of our Gross Domestic Product (GDP), and we have tried to work with some Russian travel companies to bring Russians to come enjoy the beautiful sandy beaches on the Atlantic Ocean and tropical weather year-round, build resorts to Russian taste etc. Cement production also has huge potentials as we see building construction expansion expanding each year.
What challenges still remain in order to make way for optimizing foreign involvement in various economic sectors? 
Air access is still a challenge for many entrepreneurs, even though we have regular schedule flights on Brussels airlines 4 times weekly and on Royal Air Maroc daily, and some 50 flights weekly from our tourism source markets. Unfortunately, these tourist flights mainly from England, Holland and Spain are seasonal, and therefore I believe this further provides an opportunity to invest for direct flights to Banjul.
What investment incentives and kinds of business support have been made available for foreign investors in the country?
The Gambia offers an attractive package to FDIs including tax holidays from 5 to 8 years, duty-free on equipment, access to land and affordable labour, 500 hectares of arable land for agriculture. Both The Gambia Chamber of Commerce and Industry, and Gambia Investment Promotion Agency, plus many other ministries and agencies will support investors to achieve their target goals including business registration and permits within 24 hours.
Over the past few years, which external countries have been active in The Gambia? Can you also discuss the kind of economic spheres there are engaged in and possible reasons why?
The traditional investors in The Gambia have been the British, Lebanese and Indians. Increasingly, more Turkish and Chinese companies are showing interest and investing in The Gambia. Many foreign businesses are in the real estate, tourism services and hotels, infrastructure development, renewable energy, fisheries, trading in essential commodities like rice, sugar, oil, building materials etc. Many products are imported from Asia, South America and re-exported or transited to neighbouring countries, making The Gambia the supermarket of southern Senegal, Guinea Conakry, Bissau, Mali and others in ECOWAS.
Do you see Russians as potential investors and/or partners for business and investment in your country? As the CEO of the Chamber of Commerce and Industry, would you advocate for a broader economic cooperation between Russia and The Gambia?
The Gambia and Russia have recently opened an embassy and consulate respectively, meaning that there is political will to strengthen relations between the two countries. It is now for Russian businesses to come and enjoy the sun, peace and paradise that The Gambia offers in all sectors of the economy as we have seen them invest in Turkey and elsewhere.
There are good reasons why there are so many British tourists flock to The Gambia, and 1 out every 3 return many times. Also, there is a new free economic zone being developed that can yield tremendous returns for processing and imports to the region with a market of more than 300 million, despite our small population of 2million. The Gambia is also presently considering applications in the oil industry.
At Gambia Chamber of Commerce, it is our obligation to support all businesses and where necessary to introduce local partners. We will welcome the strengthening of economic cooperation between Russia and The Gambia, and will work with the embassies to facilitate and receive business leaders so that they can experience the warmth and benefit from our unique location known as the "smiling coast of Africa." As CEO, I look forward to the first delegation of Russian entrepreneurs, as we had welcomed Russian travel agents and media to The Gambia, when I was Chairman of The Gambia Hotel Association.
South Africa: Better Education & Spatial Integration Crucial for Reduced Inequality, Job Creation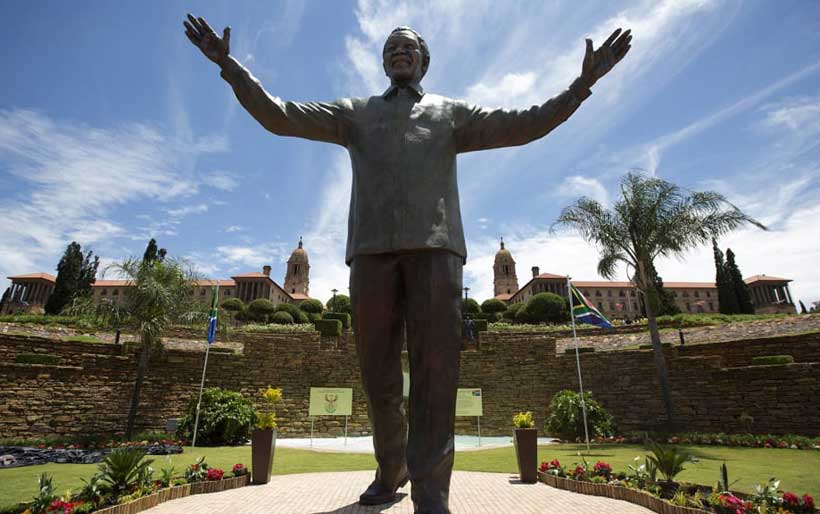 In an environment of accelerating but still modest growth, government policies that stimulate competition and create the fiscal space needed to build a skilled labor force from the poor population of South Africa, would create jobs and help reduce inequality, according to the South Africa Economic Update released by the World Bank today.
The World Bank expects real growth in gross domestic product (GD) to accelerate from 1.3 percent in 2017 to 1.4 percent in 2018, supported by a rise in confidence, global growth and benign inflation. For 2019, the forecast is 1.8 percent and 1.9 percent in 2020. But despite this modest rebound, growth in South Africa remains constrained and continues to lag behind its peers. Overall, South Africa is projected to remain largely below the average growth rate of 4.5 percent in 2018 and 4.7 percent in 2019 in emerging markets and developing economies.
"This outlook calls for fundamental policy action to turn the economy around through policies that can foster inclusive growth and reduce inequality," said Paul Noumba Um, World Bank Country Director for South Africa.  "Creating labor demand and fiscal space to finance improved education as well as reinforcing spatial integration will enhance the ability of the poor people of South Africa to participate meaningfully in the economy".
The special focus section of this 11th edition of the South Africa Economic reviews the evolution and nature of South Africa's inequality – among the highest in the world– arguing that it has increasingly been driven by labor market developments that demand skills the country's poor currently lack. It suggests that significantly raising South Africa's economic potential will require breaking away from the equilibrium of low growth and high inequality in which the country has been trapped for decades, discouraging the investment needed to create jobs.
Simulations assessing the potential impact of a combination of various policy interventions on jobs, poverty, and inequality suggest a scenario in which the number of poor people could be brought down to 4.1 million by 2030, down from 10.5 million in 2017. This would be driven by increasing the skilled labor supply among poor households through improved education and spatial integration as well as increasing labor demand through strengthened competition.
In this scenario, the Gini index of inequality would be reduced from 63 today to 56 in 2030. An additional 800,000 jobs would be created with higher wages for workers from poor households, and cheaper goods and services contributing to these outcomes, according to the report.
"In the short term, these policy interventions would include, getting the implementation of the recently granted free higher education right, continuing to address corruption, improving the competitiveness of strategic state-owned enterprises, restoring policy certainty in mining, further exposing South Africa's large conglomerates to foreign competition and facilitating skilled immigration," said Sebastien Dessus, World Bank Program Leader.
In the longer term, the report suggests that improving the quality of basic education delivered to students from poor backgrounds and reinforcing the spatial integration between economic hubs, where jobs are located, and underserviced informal settlements, would reduce poverty and inequality and support job creation.
Can Insurance Help Low-Income Ethiopians Cope With Risk?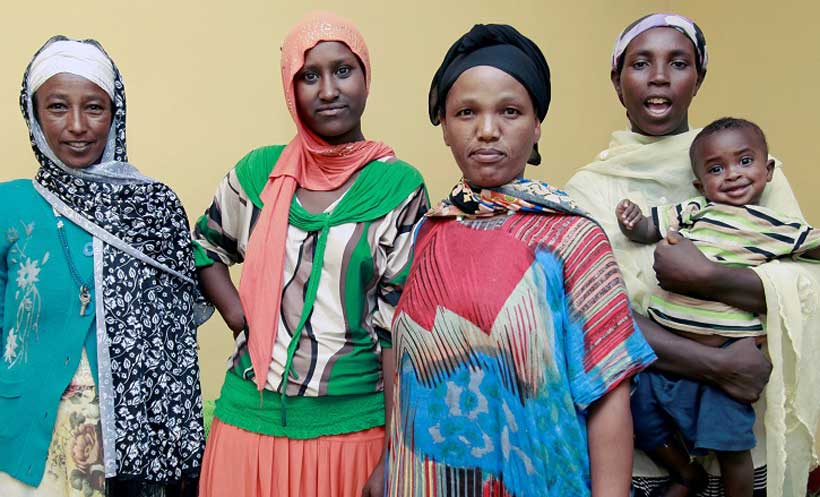 The loss of crop or livestock as well as concerns about illness and accidents are key financial expenses on the minds of low-income Ethiopians.
Unexpected expenses associated with these issues are relatively common. A third of low-income Ethiopian households experienced at least one major health issue in the previous year, often paying for it out-of-pocket.
In rural areas, almost 50% of households experienced some agricultural loss in the previous year. For three-quarters of these households, these financial losses accounted for more than half of their income in a typical year.
Yet even though these crises affect a large number of the population, Ethiopians don't have adequate mechanisms in place to cope with the financial hardship they bring.
"People don't put money aside to deal with risk. Instead, they rely on cash and savings, if they have them, borrow money from family, if possible, or as a last resort, sell livestock to cope with these unexpected shocks," said Craig Thorburn, a Lead Financial Sector Specialist with the Finance, Competitiveness and Innovation Global Practice of the World Bank Group, and the technical lead for a FIRST Initiative funded project that produced the new report What People Want: Investigating Inclusive Insurance Demand in Ethiopia.
Informally borrowing money is a common coping strategy as loans from formal financial institutions are expensive and hard to get. However, when a crisis, such as drought, affects an entire community, informally borrowing money from relatives isn't a viable option. And selling livestock may inject rural households with quick access to cash, but this approach ultimately leaves families poorer and less resilient.
Last year, the World Bank Group conducted a demand-research study in Ethiopia to examine risks low-income households face and see whether insurance could be a tool that Ethiopians could tap into to reduce and better manage these financial burdens.
This country-wide survey reached close to 3000 households, totaling 13,000 people, from both rural and urban areas.
"Understanding the needs of underserved populations, including low-income households, is key to developing quality insurance products and expanding insurance markets," Thorburn said. "Without this knowledge, potential insurers wouldn't understand the real and perceived risk of this unserved market segment."
The survey found that people had little knowledge or experience with insurance, and that 50% of surveyed households never heard of insurance. However, people expressed interest in it if insurance products were devised as accessible and inexpensive.
Ethiopians have unserved needs that could be met with affordable products they actually want.
For example, 97% of focus group participants indicated they would buy a proposed prototype crop insurance product if it were available to them, as it would allow them to replace lost income and buy inputs for the next crop cycle.
And for health-related issues, the survey found that while many people fear a high-cost illness, they could manage many basic expenses with their existing resources, with 75% reporting that they were able to fully recover from financial hardship. This indicated that a well-designed insurance product could leverage existing strategies such as savings, and provide peace of mind. Interest in a hospital cash prototype was high, with close to half of participants willing to pay an actuarially sound premium.
This openness to insurance could provide a great opportunity for insurers, particularly if they can customize and tailor their products to suit customers' needs.
While this initial research indicates that low-income households are interested in insurance, it would require insurers, the government and other stakeholders to work together to develop insurance products that are accessible, affordable and appropriately designed for people's needs. Other aspects related to extending the insurance market would need to be considered as well. These include adapting the regulatory framework to motivate insurers to enter this market and devise financial education programs to educate people on insurance.
"Ethiopia provides a significant opportunity for insurers to expand their businesses, the government to improve the overall stability of the low-income population, and low-income people to stabilize their economic status," said Thorburn.
Focus group participants indicated they would be most likely to purchase insurance from formal financial institutions, such as banks or microfinance institutions, which would bring stability and financial capacity. They indicated that they would be less likely to purchase insurance through informal formal groups, such as savings and credit cooperatives or Edirs, which are well-ingrained local community-based organizations created to help cover funeral expenses.
The World Bank is working in Ethiopia to create an enabling environment for inclusive insurance.
These survey findings are part of a broader World Bank study that that looked at supporting more inclusive insurance markets in Ethiopia.
This study and the report were done jointly with MicroInsurance Centre at Milliman and EA Consultants. The study and the report were funded by the FIRST Initiative.