Pakistan PM Nawaz Sharif fate sealed after Panama Papers verdict
It is sad commentary on Muslim rulers and leaders that most of them are corrupt and shamelessly use even terrorism drama to mint wealth illegally, keeping them in the country concerned and abroad. . Arab rulers are the best examples who have huge assets indoors and abroad.
Pakistan is one of worst affected corrupt nations just like its neighbor India where corruption at top level is promoted and protected by the government and president as their prime duty. People are disconnected from the government and deleted from the sphere of activities of their elected representatives to the assemblies and parliament where the rich corporate lords who lavishly fund the parties and their elections, have full sway. Parliaments and assemblies in these two nations are made to promote the interests of rich and corporate lords and MNCs In fact, after the polls, people, voters are nobody and if they have problems they must bribe the MLAs and MPs to get redressal, if any.. These "big' elected people have their own wealth agenda by immoral illegal means.
Pakistani regime promotes and protects the private interests of the rich and aristocrats like Nawaz Sharif and his family. In fact, by using the name Muslim league the party works against the genuine interests of common Muslims. That is the case of Muslim League in India where Muslims have to bribe the ML leaders for a job and any such services and thus poor Muslims are ignored by the party which is supposed committed to all Muslims. The Muslim party employs criminal-fraud elements to the poor Muslims, others.
That is the real state of sad affairs of Muslim League both in India and Pakistan which behaves like a capitalist party. .It cheats and betrays people. .
Nawaz Sharif which was PM of Pakistan many times is an aristocrat with large business assets in and outside Pakistan and has only the interests of the rich like Imran Khan who made money playing cricket fixed by the international mafias. . .
On July 28, Nawaz Sharif has resigned as prime minister of Pakistan following a decision by the country's Supreme Court to disqualify him from office. The ruling came after a probe into his family's wealth following the 2015 Panama Papers dump linking Sharif's children to offshore companies.
Sharif, like India's international frauds cum Bharatratna candidates like liquor-IPL magnet Vijay Mallya who after cheating India on finances, is enjoying life in London obviously with the backing of BJP government, has consistently denied any wrongdoing in the case. The five judges reached a unanimous verdict in the Islamabad court, which was filled to capacity. "Following the verdict, Nawaz Sharif has divested himself of his responsibility as prime minister," a spokesman for Sharif's office said in a statement. However, it said he had "serious reservations" about the judicial process.
That is the greatness of Pakistani judiciary, unlike its Indian counterpart which waits for "notes" from Indian government before declaring judgments of very important cases like Babri Mosque destroyed by the criminal elements of RSS-BJP and allies, now functions independently.
The court's ruling stated that Sharif had been dishonest in not disclosing his earnings from a Dubai-based company in his nomination papers during the 2013 general election. One of the judges, Ejaz Afzal Khan, said that Mr Sharif was no longer "eligible to be an honest member of the parliament". The court has recommended anti-corruption cases against several individuals, including Mr Sharif, his daughter Maryam and her husband Safdar, Finance Minister Ishaq Dar and others.
The case hearings – spread over nearly 15 months – have been marred by controversy. The case belongs in a criminal court. The Supreme Court, which is an appellate body, initially refused to hear it. But then it not only admitted the petition for hearing, it also took the unusual step of instituting its own investigation into the case, with a dominant role for military intelligence services.
Many believe that the Supreme Court has started a process of cracking down on corruption, which augurs well for democracy. Others see this as part of a long history of political manipulation through which the country's powerful military establishment has sought to control civilian decision-making. However, while across-the-board action against corruption may remain a pipe dream, this verdict will open the gates of power for a new set of politicians – as has often happened in the past.
A huge leak of documents has lifted the lid on how the rich and powerful use tax havens to hide their wealth. The files were leaked from one of the world's most secretive companies, a Panamanian law firm called Mossack Fonseca. The files show how Mossack Fonseca clients were able to launder money, dodge sanctions and avoid tax. In one case, the company offered an American millionaire fake ownership records to hide money from the authorities. This is in direct breach of international regulations designed to stop money laundering and tax evasion.
It is the biggest leak in history, dwarfing the data released by the Wikileaks in 2010. For context, if the amount of data released by Wikileaks was equivalent to the population of San Francisco, the amount of data released in the Panama Papers is the equivalent to that of India. There are links to 12 current or former heads of state and government in the data, including dictators accused of looting their own countries. More than 60 relatives and associates of heads of state and other politicians are also implicated. The files also reveal a suspected billion-dollar money laundering ring involving close associates of .rulers of most the G20 nations, including three of the four children of Pakistan's Prime Minister Nawaz Sharif. who is now in his largest trouble..
The leaks in April 2016 revealed that three of Mr Sharif's children owned offshore companies and assets not shown on his family's wealth statement. The companies were allegedly used to channel funds to acquire foreign assets, including some apartments along Park Lane in London's Mayfair area. Despite documents from the Panama Papers suggesting that the beneficial owner of the luxury central London flats was Mr Sharif's daughter Maryam, she later claimed that she was only a trustee – and that it was her brother who was the beneficial owner. To prove her point, Maryam Nawaz produced a trust deed signed by both her and her brother dated February 2006. But a British forensic expert later said the document was "fake" or had been "falsified" because it was typed in the Calibri font, which was not commercially available until 2007. The insinuation that the offshore companies were meant to hide or launder ill-gotten wealth or to avoid taxes called Mr Sharif's credentials into question.
Although there are legitimate ways of using tax havens, most of what has been going on is about hiding the true owners of money, the origin of the money and avoiding paying tax on the money. IPL type joint cricket events is among the best routes for money laundering.. Some of the main allegations centre on the creation of shell companies, that have the outward appearance of being legitimate businesses, but are just empty shells. They do nothing but manage money, while hiding who owns it.. Many cricketers own such companies to further promote their own wealth making and awards for cricket batboys. .
Interestingly, Mossack Fonseca says it has operated beyond reproach for 40 years and never been accused or charged with criminal wrong-doing. President Putin's spokesman Dmitry Peskov said the reports were down to "journalists and members of other organisations actively trying to discredit Putin and this country's leadership". Publication of the leaks may be down to "former employees of the State Department, the CIA, other security services," he said.
Pakistan has repeated history. Prime Minister Nawaz Sharif is resigning. He was the 18th prime minister of Pakistan. Not a single one of the 17 prime ministers that preceded him have completed their full term in office. Sharif, who was serving as prime minister for a record third time, was less than a year away from becoming the first in Pakistani history to complete a full term in office. He served as prime minister from November 1990 to July 1993 and from February 1997 until he was toppled in a bloodless coup in October 1999. Allegations of corruption have dogged Sharif Mia since the 1980s. And much of what the Panama Papers revealed was the subject of a federal inquiry in the mid-1990s.
It is not immediately clear who will succeed Sharif, but his brother Shehbaz, who is chief minister of Punjab province, is seen as a strong contender for the job. Pakistan's ruling party, the Pakistan Muslim League-Nawaz (PML-N), will be permitted by the speaker of the National Assembly to select an interim prime minister to rule until the 2018 general election. The PML-N, which has the most seats in parliament, is expected to deliver a statement later on Friday.
Opposition parties will also have the opportunity to put forward their own candidates for the position. Meanwhile, the court has directed the National Accountability Bureau (NAB), the main anti-corruption body, to compile and send four references to accountability courts against Sharif and others. The NAB has been directed to file these references within six weeks. The accountability courts have been directed to complete hearings in these cases in six months.
The ruling represents the peak of a drama that has fuelled news coverage and social media debates for months, attracting both scorn and ridicule as well as trenchant support for the prime minister. The divisions fall largely along party lines but amid the febrile accusations, many have also expressed concerns over Pakistan's political culture. The Wikipedia profile of the prime minister has also been littered with obscenities and accusations. Sharif is not the first prime minister to lose his position following the leaking of documents from the Panamanian law firm. Iceland's prime minister was forced to resign after documents appeared to reveal that he and his wife concealed millions of dollars' worth of investments in an offshore company.
The PML-N decided, in its own parliamentary committee meeting, to nominate Punjab Chief Minister Shahbaz Sharif as the successor to his brother, Nawaz Sharif. Pakistan's parliament will meet on Tuesday to elect a new prime minister after the Supreme Court disqualified Nawaz Sharif following an investigation into corruption allegations against his family. The ruling party named Sharif's younger brother Shahbaz as his successor over the weekend, but he must first enter parliament by contesting the seat left vacant by Sharif. In the meantime the Pakistan Muslim League-Nawaz (PML-N), which enjoys a majority in parliament, has nominated ex-oil minister Shahid Khaqan Abbasi as interim prime minister.
The Pakistan Tehreek-i-Insaf (PTI) in a parliamentary committee meeting on Saturday decided to push for a nominee unanimously supported by opposition parties for the vacant post of prime minister after Nawaz Sharif was disqualified from public office after a landmark Supreme Court ruling in the Panama Papers case a day earlier. The PTI's parliamentary party of former cricketer Imran Khan expressed satisfaction and gratitude over the Supreme Court verdict in the Panamagate case, with Khan terming the decision a "historic" one.. The PTI announced that the party was fielding Yasmeen Rashid to contest by-polls for the NA-120 constituency left vacant after the defeating of Nawaz Sharif. Imran Khan met with Awami Muslim League leader Sheikh Rashid and invited him to attend Sunday's 'thanksgiving day' gathering in Islamabad. Rashid accepted the invitation.
While the ML workers and leaders are unhappy and angry over the verdict that, they argue, would strengthen the opposition. , the general mood of the people is one of satisfaction. Local media on Friday showed crowds assembled outside the Supreme Court in Islamabad cheering the court's verdict. As the verdict was announced, opposition supporters erupted in applause, rushing into the street chanting slogans and handing out sweets, according to reports. The vice-chairman of the Pakistan Tehrik-e-Insaf (PTI) party, Shah Mehmood Qureshi, called it an "historic day" and praised the Joint Investigation Team (JIT) for "not succumbing to the enormous pressure and serving the cause of justice."
The verdict was announced amid heightened security in the capital, with about 3,000 armed police and members of the Pakistan Rangers paramilitary force deployed near and around the Supreme Court.
Observation
Pakistan, it further states, is in need of an independent judiciary to help keep the democratic process within the ambit of the law and the Constitution. In a country where public officials, elected and unelected, routinely and brazenly live beyond their known and legal sources of income and wealth, the Supreme Court's verdict in connection with the Panama Papers case in Pakistan may be the beginning of a new era of public disclosure and accountability.. The citizens of Pakistan deserve a better, more transparent and more accountable leadership in all state institutions and therefore the July 28, 2017 is a historic day for both the judiciary and politics in Pakistan. None of the former rulers of Pakistan have been subjected to the kind of transparent scrutiny that PM Nawaz Sharif and his family have undergone. Pakistani rulers and leaders must urgently learn a humility that neither Sharif not Imran has seemed capable of. The former cricket considers himself a Muslim god but he is fraud who entered politics to protect his illegal wealth. The fact that a cricketer has come to occupy a major position in Pakistani politics only reveals the emptiness and vacuum in thinking power of the people. That is sad. People opt a entertainers and frauds olny when the professional politicians refuse to serve the people and lose the their trust.
While the Muslim League workers and leaders are unhappy and angry over the verdict that, they argue, would strengthen the opposition. , the general mood of the people is one of satisfaction. One fails to understand why the so-called "Islamic terrorists" who are suppose to fight for Islam do not target the corrupt rulers of Islamic world. One answer is that these terrorists are generated and supported by the anti-Islamic forces led by USA, Israel and allies whose main objective is to defame Islam as a terrorist nation, kill Muslims to reduce global Islamic populations. That is reason why USA and NATO are not interested in ending the terror wars. Russia has already joined them and China is providing indirect support to anti-Islamic forces in Syria and elsewhere. There is total uncertainty not only in Syria but also in Pakistan. .
The Hon judiciary of Pakistan has upheld the dignity of highest court of the land and genuineness of judgments by removing the strongest man in Pakistan- PM Sharif which in itself is a great achievement of Pakistan despite being one of the most corrupt states on the globe. This very important for the reason such judgments are very rare in the world of corrupt regimes around. as judiciary sub-serve the cause of the regime that promotes corruption as their prime duty as part of promotion of capitalism and imperialism. . .
In India, for instance, judiciary cannot dare delivering such judgments against a Hindu prime minister or a Hindu President, because it does not want to degrade the prestige of India by punishing the big Hindu political frauds. India cannot have Muslim Prime minister possible for "secular" reason. In case Indian top political leaders, cutting across political spectrum, decide to post a Muslim as Indian PM, then, there could also be tremendous pressure from various quarters to remove the Muslim PM through courts. Until then, Indian PM is safe.
India, which happily punishes if a Muslim is rising faster than Hindus but promotes and pampers frauds and gets 100s in cricket with mafia plus bowlers' help, is not expected make a Muslim as Prime Minster even to punish him and insult other Indian Muslims and Islam. . After all, India looks down upon Muslims as a mere vote bank stuff – insulted and injured..
Pakistan and Germany are keen to Sustain Multifaceted and Mutually beneficial Cooperation
Pakistan has varied history of relationship and cooperation with other countries in international arena. Despite of proactive foreign policy Pakistan has been struggling to acquire global or regional status as a major power. Now in the age of globalization, the foreign relations between states have become more significant than before. Global and regional organizations, societies, economic zones and countries have network to attract and develop relationship among them. A major goal of Pakistan's foreign policy is to develop good relations with international community and to handle global and regional issues. Activism of Pakistan's foreign policy reflects on the domestic socio-economic development. The national interest of Pakistan also support to regulate inputs from the external atmosphere into internal situation and to strive security and territorial integrity in the region and glob which always remained top concern of Pakistan. As bearing geo-strategic position, Pakistan seeks good relations with regional and global powers like America, China and European Union. Within European Union Germany has emergence as the developed economy in Europe. It is not only playing vital role within European Union but at the global level. Pakistan is also enjoying cordial relations with Germany on the base of common interest and perception on all international issues. Germany is also very keen to see sustainable development in Pakistan and acknowledges that the Pakistan is playing constructive role for regional peace. Germany greatly values Pakistan intense to strengthen multifaceted and mutual beneficial cooperation. Both the countries have been engaged on political, economic and socio-cultural partnership.
In past, East and West Germany had tilted towards forming alliance with India in 1950s but in 1960s, President Ayob Khan's visit to West Germany established economic relation between both the countries. Post Pak-India war 1971, East Germany was the first country of the Europe who recognized Bangladesh. During 1990s, Pakistan and Germany established Pakistan German Business Forum and Germany had become the fourth largest trade partner of Pakistan in 2000. Germany also was ally of Pakistan in the war against terrorism in the north-west part of the country. Since the last few years, both the countries developed trade relations as well as Germany invested in the field of science and technology in Pakistan. On August 24, 2014, Germany built Pakistan Gate in Berlin to provide business and trade facilities to the businessmen of both the countries.
In November 2018, Pakistan offered Germany to join CPEC and to invest in the Special Economic Zone (SEZs). The mutual trade between both the countries enhanced to 3.0 billion euro in 2019.In 2021, Both Pakistan and Germany are celebrating 70th anniversary of establishment of bilateral relationship. Both the countries are planning to undertake several activities in this regard. Last month German Ambassador visited Karachi Chamber of Commerce and industries to call German companies, entrepreneurs and investors to earn from the potential and opportunities which are available in Pakistan and to bring business communities of both the countries more closer as well. Foreign minister of Pakistan has visited to Germany and meeting with business and members of Pakistani community. The foreign Minister held meetings with the leadership of Germany and repeated the desire of expansion of bilateral economic activities and exchange of technology. Both sides also discussed rapidly changing situation of Afghanistan and South Asian region. During the discussion, Pakistani Foreign Minister Shah Mehmood Qureshi and Foreign Minister of Germany Heiko Mass, Pakistan and Germany agreed to review the entire gamut of Pakistan-Germany relationship and tools of further deep bilateral cooperation in the field of trade, investment security and defense, health, education, tourism. The mass of both the countries want to utilize the potential of good relationship but it is observed that both sides have lack of political hierarchy, dedication and sincerity in past. The development and expansion of bilateral relationship lies on the path of peaceful coexistence and serious changes in the socio-economic structure is needed. Peace process with the neighboring countries like Afghanistan and India may attract Germany to invest in CPEC projects and other local project of education, vocational training, dam construction, tourism and economic activities in Pakistan. There is a need to organize a forum for the students and scholars of both the countries could interact and exchange their expertise for academic, economic and technology growth. There is potential of people to people interaction and development of cooperation between Pakistan and Germany. Pakistan may be more benefit from the relationship with Germany if the serious efforts be made on government level.
Modi's Illiberal Majoritarian Democracy: a Question Mark on the Future of Indian Minorities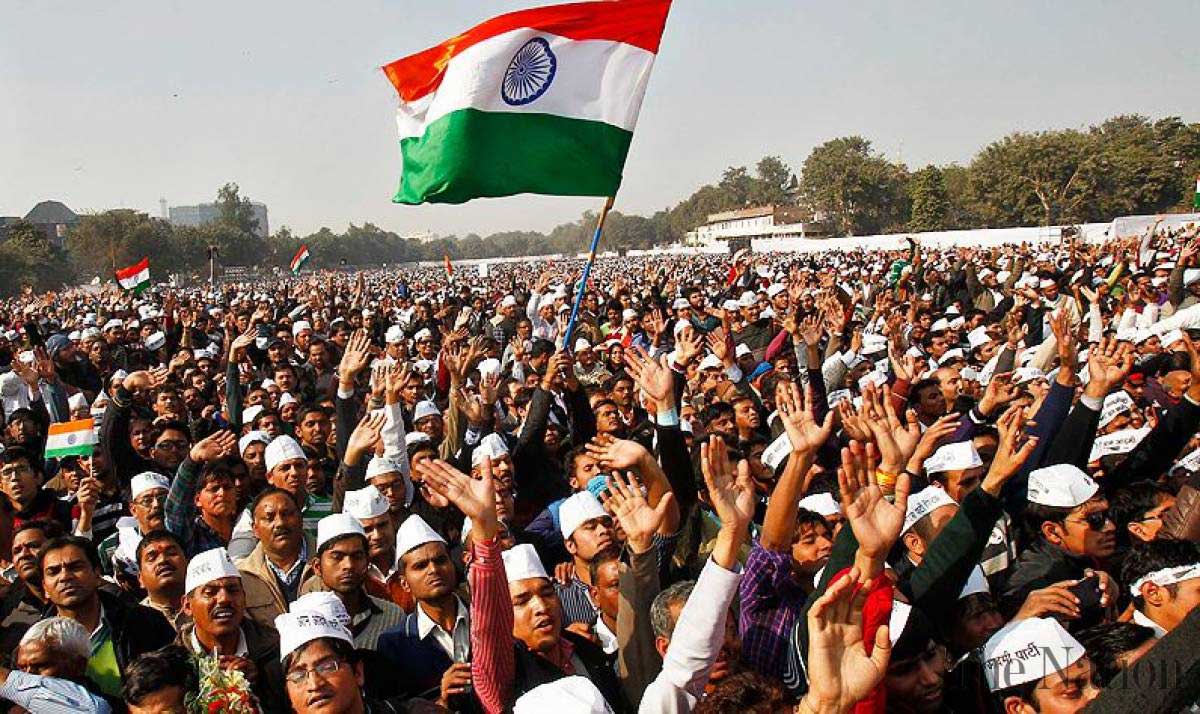 The word majoritarian is an adjective which relates to or constitutes a majority, majoritarian politics, or majoritarian democracy. It can be defined as a traditional political idea, philosophy or a practice according to which any decision whether political, social, or economic of an organized society should be made by a numerical majority of that society or it can be defined as a traditional political philosophy that stresses that a majority usually branded by religious, language, social class that also includes other recognizing factors of individuals in a society are subject to a level of superiority in a society because of which they have a say in every affair of a society. The concept of majoritarian dispensation in India under Narendra Modi has deep links with four other political philosophies i.e. Populism, Nationalism, Authoritarianism, and Sultanism. Before exploring Narendra Modi's majoritarian policy of governance in India and its effects on the future of Indian minorities, I will first uncover the link of majoritarianism to political philosophies as mentioned.
A majoritarian leader is actually a populist leader who works hard for the concerns of people that who thinks are being ignored by the established elite groups in a society, and who always present himself as a new man mostly of a modest and plebeian background against old political establishment, in spite of the fact that who is a seasoned political figure, but usually not centre stage. This is exactly what Narendra Modi is, because in his 2014 election campaign, he presented himself as a new man against the Ghandi's family's old political system despite the fact he was CM Gujrat at that time. He also presented himself as someone who belongs to a very plebeian background that he had to work in his father's tea shop when he was a child. Whereas, nationalism is a political idea or a philosophy that promotes and protects the interests of a particular nation, nationalism is the bedrock of most of the populists and NarendraModi is no exception. NarendraModi is a majoritarian national-populist leader who since his childhood has been the member of RSS, and now is a full time pracharak of RSS ideology that stresses that Hindu are the true and only sons of this Indian soil.
Majoritarian national- populist leaders like Narendra Modi are basically authoritarian leaders who reject political pluralism, and this is exactly what Modi is doing in India.Modi and the BJP has made it clear that no other party should compete with it, or is even needed, as indicative from its slogan of a 'Congress Mukt Bharat' (a Congress-free India).Whereas, Sultanism is a form of authoritarian government and according to Max Weber NarendraModi is a new sultan of India who is pushing India towards illiberal democracy by rejecting all kind of civil liberties particularly of Indian Muslim minority.
Modi's majoritarian policy of governance in India is basically the promotion of majoritarian democracy that asserts Hindus a special and superior status in India because they constitute 80.5% of total Indian population and that this majoritarian policy protests Hindutva ideology that stresses that Hindus are the only sons of this soil and that strengthen the Hindu community. This majoritarian democracy is a big question mark on India as the world biggest liberal democracy because continuous violence, rejection of civil liberties, and crimes against the minorities that are Muslims, Sikhs, and Christians have been on the increase. About 1.8 million people who are minority communities are tortured in police custody every year. The word murder of minorities has been replaced by the term encounter killings. Torture have increased to such a huge extent that it questions the credibility of the rule of law and criminal justice. Hindu nationalists are revolting all around India especially against Muslims because they are the largest minority in India constituting 13.4% of total population and because Hindus have resentment toward their religion, Christians and Sikhs are no exception to their violence because they too constitute 2.3% and 1.9% of total Indian population.
Unfortunately, India under Narendra Modi is crawling from the world's biggest liberal democracy to illiberal majoritarian democracy which is promoting and safeguarding only Hindu's civil rights and liberties and that which is negating minority's civil liberties and civil rights especially rights and liberties of Muslims of India. One such example of this is the Citizenship Amendment Bill (CAB).Under the act, for the first time in India, religion is a basis for granting citizenship. According to some this citizenship amendment bill by BJP is an intentional act in order to marginalize Muslims from mainstream politics. In addition to this, Muslims are not only being tortured at their religious places for their religious affiliations, but they are also being tortured at their educational institutions which is evident from a video of 15 December 2020, where Delhi police brutally tortured Muslims students of Jamia Millia Islamia university.
Keeping in mind Narendra Modi's illiberal majoritarian democracy, the future of liberal democracy or pluralistic India appears to be gloomy, where the future of Indian minorities especially Muslims is a big question mark.
CoVID-19 Control: Can Pakistan Learn From China?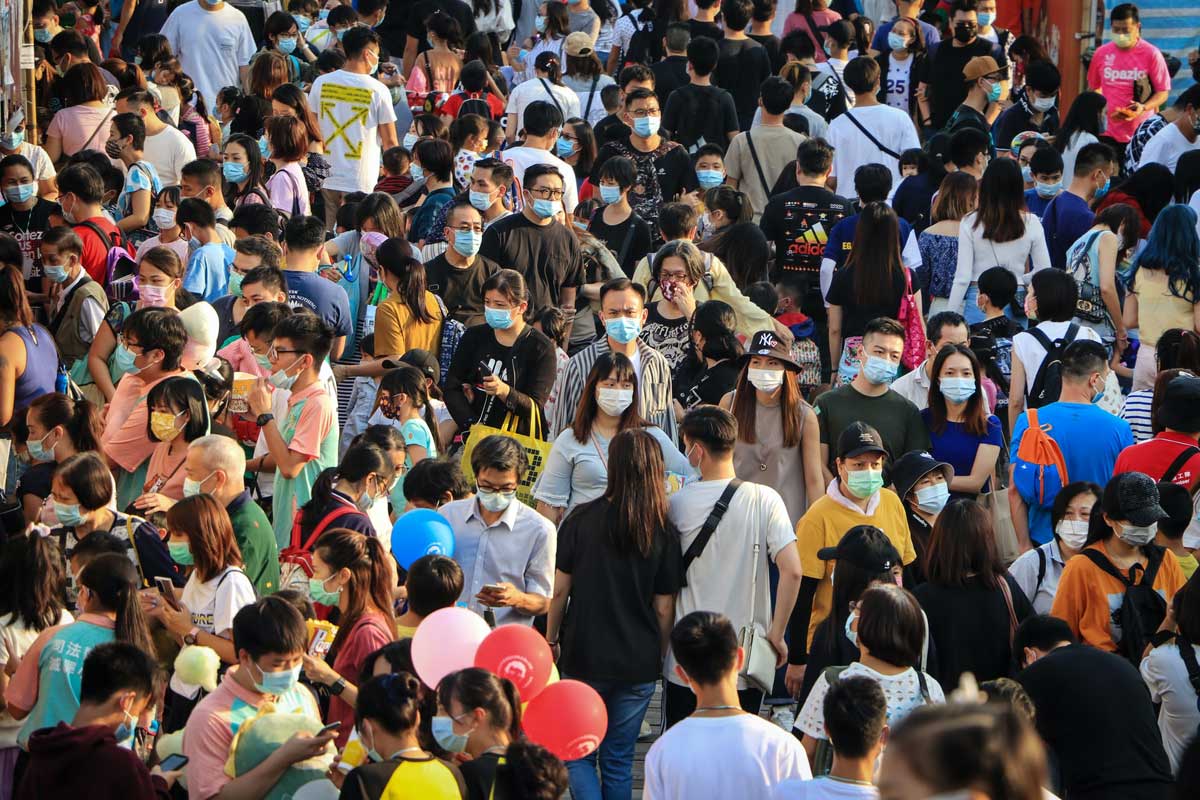 It has been over a year since the first case of CoVID-19 was confirmed in Pakistan. The tally has reached 721,018 confirmed cases, 15,443 have died and 4,143 critical cases by 11thApril2021. Across many countries, since January 2020, a massive surge of research into CoVID-19 had enabled the scientific and medical community to better understand how to manage and eliminate the virus through public health interventions. Today, we have learned, CoVID-19 causes acute symptoms and death. We have learned, immunity lasts at least eight months and we also have five licensed vaccines. We have learned, the long-term effects of CoVID-19 and the morbidity attached to having this virus. We have learned, virus transmission occurs through droplets and aerosols spread through coughing, sneezing, breathing and speaking. We also have learned, stopping the spread of CoVID-19 requires people to avoid mixing though restrictions on social life. We have learned, the virus can mutate into various strains that can be more transmissible – and we also have understand cat-and-mouse game between vaccine and variants.
To alleviate the destructive effects of CoVID-19 on the economy, Pakistan has sought debt relief of slightly around $2 billion from its G20 creditors. In addition to the G20 countries, China was the largest bilateral creditor with $9 billion, followed by Japan with $5 billion. By early April 2020, when there were just about 2,000 CoVID-19 positive cases in Pakistan, the World Bank approved $200 million package to help Pakistan. Likewise, the International Monetary Fund (IMF) had approved the payout of $1.386 billion as financial support to Pakistan to meet its urgent balance of payment needs halting from the CoVID-19 outbreak. Further, to support Pakistan's public health response to the CoVID-19 and allow to meet the basic needs of the vulnerable and poor segment of society, the Asian Development Bank (ADB) approved $500 million emergency assistance loan to Pakistan. Similarly, The Islamic Development Bank (IDB) also provided a $650 million financial package to support Pakistan in its efforts against the CoVID-19. All these grants were provided to Government of Pakistan to assist in effective and timely action in response to the spread of the CoVID-19. The objective was to strengthen Pakistan's public health infrastructure and to alleviate socioeconomic disruptions due to the pandemic. Despite huge grants and substantial endowments, Pakistan's response to the CoVID-19 has been unsatisfactory. Lack of basic healthcare infrastructure, disease surveillance and management system, and inconsistent implementation of policies and SOPs resulted in the rapid and incessant spread of third-wave of CoVID-19 throughout the county.
China's extraordinary organized and preventive risk management approach, established on coalition between government officials, virologists, epidemiologists and public health experts, has demonstrated to be successful in containing and controlling CoVID-19.The experience in China emphasized the significance of listening to science and public health experts during pandemic event. Firstly, China's response demonstrates the value of national research and public health capability. Huge investment in research and development rendered China much better prepared for CoVID-19. China's experience indicates the value of investing in national health and research scheme to boost laboratory capacity along with workforce. They are essential to a rapid and effective national response to health emergencies and to national health security. Secondly, a strong foundation of research and development cannot ensure effective control without powerful top-level political dedication to use science to confront the outbreak. Government and leaders must respect science, understand its significance, and act on science-based advice in a way that is best for society. Thirdly, attaining speedy and successful implementation of control measures for CoVID-19 requires extensive community engagement. Public solidarity during the CoVID-19 outbreak in China had been unprecedented. Control measures that could sacrifice personal freedom were accepted readily by the nation.
To be brief, cricket is to South Asia and football is to Europe. In fighting CoVID-19, everyone is equal. Everyone has the identical liability and shares the equal threat. The effective implementation of prevention and control measures in China is a model for Pakistan other parts of world to follow. From the beginning, a science-based, risk-informed and phased approach was taken, with a clear appreciation and enthusiasm. Today, China has restarted its economy, reopened and almost returned to normality. The key of success story is to make everybody responsible, get every single division involved and held executives accountable. These are the most prominent lessons Pakistan could learn from China at national and local levels. After the failure of "Smart-Lockdown" strategy, Pakistan needs to choose a strict strategy, should follow the example of China and continue the lockdown until the number of CoVID-19 infections is brought close to zero; the strategy should then be to maintain infection rates at very low level until vaccination is done. China's epidemic management provides an important experience from which countries such as Pakistan can learn. This applies in particular to Pakistan, which would risk to lose many of its achievements in case of a severe third wave of the epidemic. Government of Pakistan should involve not only public health experts, virologists and epidemiologists, but also scientist and respect science advice when making any decision that is required to keep the epidemic under control. The rest of the world can also learn from China's success in bringing outbreak under control.