Strife in Jerusalem: Fears of popular revolts bring Israel and Arabs together
A web of formal and informal Israeli-Arab relations and common fears of renewed popular uprisings that could threaten regimes and benefit Islamist groups like the Muslim Brotherhood facilitated Israel's backing down in the crisis over Jerusalem's Temple Mount or Haram al Sharif, home to Islam's third most holy shrine, the Al Aqsa mosque.
Protests in recent weeks that forced Israel to lift restrictions on access and dismantle security arrangements installed on a site that evokes deep-seated emotions among Muslims and Jews alike had all the makings of a popular revolt and could yet prove to be a catalyst in approaches to Palestinian resistance to Israeli occupation of lands captured half a century ago during the 1967 Middle East war. The security equipment was initially installed after two Palestinians with Israeli nationality shot dead two Israeli policemen in the compound.
The spontaneous protests that erupted independent of established political forces such as the Palestinian Authority (PA) headed by President Mahmoud Abbas; Hamas, the Islamist faction that controls the Gaza Strip, and other Palestinian political factions, empowered Palestinian Jerusalemites who live in a part of the city that has been annexed by Israel but feel that they are routinely discriminated against. The dismantling of the security equipment and lifting of restrictions on access constituted a rare instance in which Israel bowed to Palestinian pressure.
"We Palestinians have proved, not only to Israel, but to the whole world, that we Palestinians have promising potential that can never be broken," said Palestinian activist Ali Jiddah.
"We are on the threshold of a big shift. What is going on today is not random or transient. It could be the beginning of a third intifada that is different from the others. What is unique about this is that it's not individual actions, but a popular movement capable of attracting huge numbers of people. This popular momentum could recharge the Palestinian people. It may take time but we are on the way. It will override the PA. They don't even know it exists. This will bring about a change in leadership," added former Palestinian information minister-turned activist Mustafa Barghouti.
The sense of empowerment was evident two days after the Israeli backdown when protests erupted in the Jaffa section of Tel Aviv after police shot dead a Palestinian during a shootout with suspected criminals. 'The policemen have no right to shoot at people. This time we will not keep quiet,' said a Jaffa resident.
The notion of an empowered and angry public raised not only the spectre of a possible Palestinian uprising, the third in three decades, but a potential return of street protests elsewhere in the Middle East like those that in 2011 toppled the leaders of Egypt, Tunisia, Libya and Yemen.
The Jerusalem protests erupted at a moment that Saudi Arabia and the UAE have gone to extremes to roll back the 2011 achievements and ensure that the Middle East and North Africa does not witness a repeat. Saudi King Salman, the custodian of Islam's two most holy cities, Mecca and Medina, in a statement by his royal court, claimed credit for resolving the Al Aqsa crisis through his contacts with world leaders.
The Jerusalem protests came on the back of widespread anti-government demonstrations in northern Morocco that have mushroomed since May and more recently expressed an anti-monarchy sentiment. The Moroccan protests, much like the 2011 revolt in Tunisia that forced President out of office, were sparked by the death of a fish vendor in the Riffian city of al Hoceima, who was killedby a trash compactor as he attempted to recover fish confiscated by authorities.
King Mohammed VI of Morocco, in a bid to end the unrest, this weekend pardoned more than a thousand people who were under arrest for taking part in the protests.
Two incidents, the sentencing of a scion of a key Jordanian tribe to life in prison for killing three Americans at a Jordanian air base and the extradition to Israel of an Israeli security officer who killed two Jordanians to fend off an attack, threaten to take Jordan to the brink. Outrage over the government's handling of the incidents have called into question a social contract in which Jordanians in the wake of protests in 2011 dropped demands for political reform and accepted austerity in exchange for stability.
"This has become an issue of dignity. There is a complete lack of trust and resentment toward this government by the people. We are afraid of where we go from this point," said Jordanian member of parliament Saddah Habashneh.
Much more than the Moroccan protests and Jordanian anger, resistance to Israeli actions surrounding the Al Aqsa Mosque had the potential of forcing the hand of Arab autocrats in a post-2011 era in which Arabic public opinion has begun to count. Deep-seated divisions in the Arab world coupled with draconian anti-protest laws may explain the absence of demonstrations in the Middle East and North Africa in support of the Palestinians.
Nonetheless, if Palestinians were to capitalize on their Al Aqsa success to confront Israeli occupation and discrimination, it could spark public dissent elsewhere in the region as well as the wider Muslim world that could turn against local leaders. Continued Palestinian protests, moreover, could complicate cooperation between Israel and conservative Arab states in countering Iranian influence in the Middle East as well as an attempt to return to Palestine a UAE-backed Palestinian leader, who has good relations with key figures in the United States and Israel.
Arab rulers have so far been helped not only by the absence of solidarity protests in Arab capitals, but also by indications that Arab public opinion may be divided because of the Gulf crisis over attitudes towards the Muslim Brotherhood and Hamas, both of which have close ties to Qatar. In one instance, a caller told the London-based Arabic-language Al-Hiwar television network: "I'm opposed to an Al-Aqsa victory, because an Al-Aqsa victory is a victory for Hamas and Qatar!"
Ahmed Samah al-Idarusi, a spokesman for the Popular Committee for the Defense of Sinai, a group formed by the Egyptian region's tribal leaders, complained that "we now encounter Egyptian diplomatic and cultural silence such that even the elites are not capable of releasing a single joint statement of condemnation" of Israeli actions in the Al Aqsa compound.
Prominent Israeli commentator Zvi Bar'el noted that so far, the Al Aqsa protests have not sparked a third Palestinian intifada even though they had all the makings of an uprising. Mr. Bar'el argued that Palestinians were still traumatized by the political and human cost of the second intifada in the first years of the 21st century that ironically was dubbed the Al Aqsa intifada.
"The tragic results of the second intifada – from both the humanitarian and strategic perspectives – have been deeply engraved in the collective Palestinian memory. It's hard to imagine what the expiry date of such trauma is… Perhaps…the trauma is still effective – but it's best not to put it to the test," Mr. Bar'el said.
View Turkey's Life Following the 2023 Elections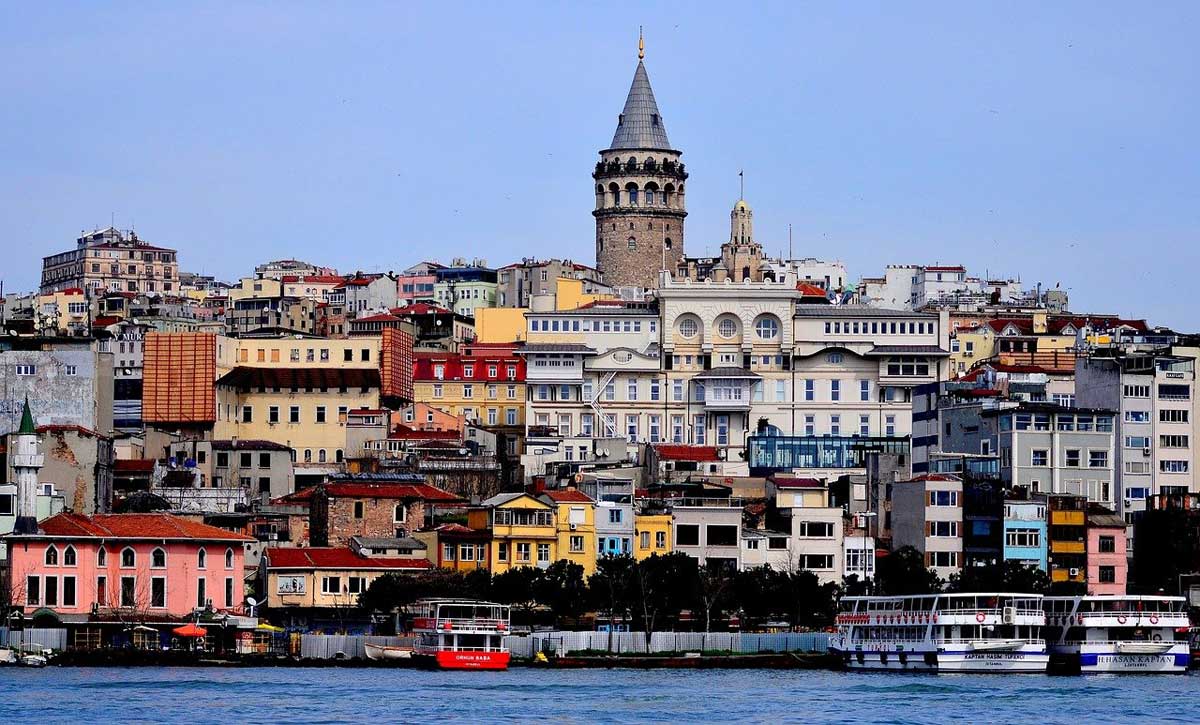 Turkey has just celebrated the victory of its presidential election amidst inflation and also just recovering from the earthquake that occurred some time ago. The vote advantage in this election certainly leaves many pros and cons for the figure of an authoritarian leader in the country that oversaw the Arab Spring revolution. President Erdogan managed to win with only about 52% of the vote based on the results of the incomplete official vote count. This is because almost half of the voters in the deeply divided country do not support Erdogan's authoritarian vision for Turkey. But in other parts of the world, Erdogan is still a favorite and a role model as a Muslim leader who can lead and last. In essence, no politician or president is truly good and ideal, each has its vices and disgraces. It's just that the standards of good and bad are judged by time and the needs of the times.
What Erdogan means to Turkey
Recep Tayyip Erdogan is a very influential figure in the Turkish political landscape. He has been a prominent politician in Turkey for over two decades and has held various positions of power, including Mayor of Istanbul, Prime Minister, and now President of Turkey. Throughout his political career, Erdogan has been known for his conservative, nationalist, and Islamist political views.
Erdogan's leadership has been praised by many for his ability to bring stability and economic growth to Turkey. During his tenure, Turkey has experienced significant economic development, and Erdogan has been credited with spearheading many of the country's modernization efforts.
However, Erdogan's leadership has also been criticized for its authoritarian tendencies, with many accusing him of eroding democratic institutions and muzzling opposition voices. In recent years, Turkey has been the subject of international scrutiny for its crackdown on dissent, including the imprisonment of journalists and human rights defenders. Erdogan's role in Turkish politics is complex and controversial, with opinions on his legacy varying widely depending on one's political beliefs and values.
A brief biography of the leader
Recep Tayyip Erdogan was born on February 26, 1954 in Rize, Turkey. Before entering politics, he worked as an imam and was active in Islamic organizations. In 1994, he was elected Mayor of Istanbul Metropolitan Municipality of the newly established Justice and Development Party (AKP). In 2003, Erdogan was elected Prime Minister of Turkey and became President in 2014. During his tenure, he succeeded in bringing Turkey economic progress and gained widespread support from Turkey's conservative and Islamist society. However, Erdogan's leadership has also been criticized for being accused of restricting press freedom and curbing political opposition as well as being associated with human rights violations.
The strengths and weaknesses of Recep Tayyip Erdogan's leadership in Turkish politics have always been a topic of debate among the public and politicians. Here are some examples of the strengths and weaknesses of Erdogan's leadership:
Strengths of Erdogan's Reign
Erdogan has managed to create economic stability in Turkey and attract foreign investment to his country.
He has succeeded in removing the ban on women wearing headscarves in Turkish state institutions.
Erdogan has strong support from conservative and Islamist circles in Turkey.
He has built adequate infrastructure in Turkey, such as fast railways and new airports.
Erdogan has successfully introduced education reforms and protected the rights of minorities.
Disadvantages:
Erdogan has been criticized for being authoritarian and suppressing political opposition, such as the arrest and detention of activists and journalists critical of his government.
He is also accused of restricting media and internet freedom in Turkey, such as shutting down media critical of him and suspecting people active on social media.
Erdogan has played a role in the conflict in Syria, which some say has caused security problems in Turkey.
He is in cahoots with conservatives and Islamists in Turkey and has taken no decisive action to push the country towards modernity.
Erdogan is considered unresponsive to humanitarian issues, such as failing to respond quickly to natural disasters, such as the earthquake in Turkey.
Erdogan in Turkish and Global View
The international community's view of Recep Tayyip Erdogan varies. Some view him positively and appreciate his success in creating economic stability and modernizing infrastructure in Turkey, while others criticize him for being authoritarian and suppressing political opposition as well as limiting civil liberties and human rights.
Some of Erdogan's controversial moves, such as granting mosque status back to Hagia Sophia and taking military action against Kurdish terrorists, have created pros and cons in international circles.
In addition, Turkey's relations with neighboring countries are also sometimes not harmonious. Recep Tayyip Erdogan, President of Turkey, has been involved in several conflicts and disputes with neighboring countries. Here are some of them:
1. Syria: Erdogan has been involved in the Syrian conflict, including supporting rebel groups fighting against the Bashar al-Assad regime. Turkey's relations with Syria are already not good, however, and Erdogan has also been criticized by some neighboring countries for perceived interference in Syria's internal affairs.
2. Military Coup in Turkey and Relations with Greece: In 2016, an attempted coup was staged by followers of fethullah gulen in Turkey. Erdogan claimed that Fethullah Gulen fled to neighboring Greece and accused them of refusing to hand over Gulen to Turkey. This conflict caused relations between Turkey and Greece to deteriorate further.
3. Armenia and Azerbaijan border: Erdogan has supported Azerbaijan during the Nagorno-Karabakh conflict that took place in 2020 and called for the withdrawal of Armenian soldiers from the region. This has worsened Turkey's relations with Armenia and its relationship with Russia, which mediates the conflict.
4. Libyan conflict: Erdogan has given support to the UN-recognized Libyan government and has denounced the support of the United Arab Emirates and Egypt for giving support to different parties. This has worsened relations between Turkey and these countries.
Erdogan's conflicts with leaders of neighboring countries have created tensions and worsened bilateral relations. Nevertheless, Turkey remains an important player in global geopolitics and Erdogan continues to be active in international relations including in the role of mediator in various regional and global conflicts.
However, Turkey remains an important country in global geopolitics, and Erdogan continues to be active in international relations, including in the role of mediator in various regional and global conflicts.
Turkey: Glance the Near Future
Following his election victory in 2023, Erdogan's leadership in Turkey will enter a period that extends his rule after nearly 20 years in office. Here are some of the changes that can be seen in Erdogan's leadership:
Extension of the term of government: With the victory, Erdogan extends his term as Turkey's leader. This will allow him to implement a longer and more extensive political and economic agenda.
Consolidation of power: Erdogan's election victory implies that he still receives strong political support from conservative and Islamist circles. This strengthens his position in allocating power and maintaining political control.
Economic Issues: Erdogan will be faced with the challenge of improving Turkey's economic situation which still suffers from several problems such as inflation and budget deficit. Consolidation of political power may provide the stability needed for the implementation of economic policies.
Future of Foreign Relations: Erdogan needs to find ways to strengthen Turkey's relations with several neighboring countries and international organizations. Appropriate foreign policy is needed to maintain stable regional and global relations.
Human rights and civil liberties: There are concerns about the suppression of political opposition, human rights and civil liberties in Turkey. Erdogan needs to take appropriate measures to improve this situation.
Erdogan's victory in the 2023 election gives him strong political power to carry out the policies and programs of the Turkish government. However, the policies and actions he takes during his leadership will still be monitored and assessed by a number of national and international parties.
It is uncertain whether the future of Turkey will continue under Erdogan's leadership in the economic atmosphere and post-recovery from natural disasters. But it is likely to be more complex.
Gulf support for Turkey's Erdogan is about more than economics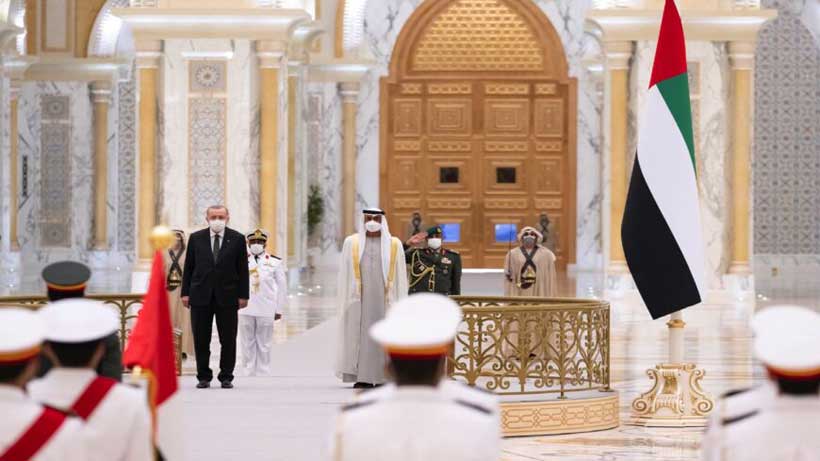 When jailed Turkish politician Selahattin Demirtas apologized for his pro-Kurdish party's poor performance in recent Turkish elections, he did more than take responsibility.
Mr. Demirtas implicitly questioned the notion that Turks vote primarily along ideological and identity lines rather than based on assessing which party will best further their economic and social interests. However, the reality is that all the above shape how Turks vote.
Mr. Demirtas' Peoples' Democratic Party (HDP), running under another party banner due to a potential ban over alleged militant ties, won 8.79 percent in last month's parliamentary election compared to 11.7 per cent in 2018. Even so, it remains the third-largest party in parliament.
At first glance, President Recep Tayyip Erdogan's economic performance suggested that Turks would choose change. Inflation hovers around 44 per cent; the Turkish lira has lost 90 per cent of its value over the last decade and hit a new low a day after Mr. Erdogan's electoral victory.
In addition, many blame corruption and a failure to enforce building standards for the degree of devastation caused by earthquakes in February in eastern Turkey, parts of which are predominantly Kurdish.
Stunning as those statistics and allegations may be, they tell only part of the story.
Counterintuitively, Mr. Erdogan likely benefitted not only from skills that best come to the fore when he is in a political fight but also from his religiosity, religious lacing of politics, and promotion of greater freedom for public expressions of piety in a country that long sought to restrict them to the private sphere.
Conservative religious women were one major constituency that benefitted economically and socially from Mr. Erdogan's rollback of Kemalist restrictions that barred women from wearing headscarves in government offices and universities.
"Erdogan is loved that much because he changed people's lives," said Ozlem Zengin, a female member of parliament for the president's Justice and Development Party (AKP).
Similarly, religion may have been one reason voters in earthquake-hit areas favoured the AKP above Mr. Demirtas' HDP.
Economist Jeanet Sinding Bentzen notes that "individuals become more religious if an earthquake recently hit close by. Even though the effect decreases after a while, data on children of immigrants reveal a persistent effect across generations."
Economics in mind, some voters questioned whether opposition leader Kemal Kilicdaroglu with his vow to reintegrate Turkey into the Western fold, would have been able to secure badly needed support from Gulf states like Saudi Arabia and the United Arab Emirates.
After years of strained relations, Saudi and Emirati support for Mr. Erdogan was displayed within days of the Turkish leader's electoral success.
The UAE ratified a five-year, US$40 billion trade deal with Turkey three days after the vote. 'This deal marks a new era of cooperation in our long-standing friendship," said UAE Minister of State for Foreign Trade Thani al-Zeyoudi.
Meanwhile, Saudi Aramco, the kingdom's national oil company, met in Ankara with some 80 Turkish contractors this week to discuss US$50 billion worth of potential projects.
"Aramco wants to see as many Turkish contractors as possible in its projects. They are planning refinery, pipeline, management buildings, and other infrastructure construction that will be worth $50 billion in investment," said Erdal Eren, head of the Turkish Contractors Association.
In a bow to foreign investors, including Gulf states that increasingly tie aid to recipients' economic reform policies, Mr. Erdogan on Saturday named Mehmet Simsek, a widely respected former banker and deputy prime minister and finance minister, as his new treasury and finance minister.
Foreign investors and analysts saw the appointment of Mr. Simsek, an advocate of conventional economic policies, as a sign that Mr. Erdogan may shift away from his unorthodox refusal to raise interest rates that fueled inflation and an exodus of foreign money.
In addition to stabilizing the economy, Mr. Erdogan faces challenges funding reconstruction in earthquake-hit areas as well as northern Syria as part of an effort to facilitate the return of refugees.
With 3.7 million registered refugees, Turkey is home to the largest Syrian exile community. Anti-migrant sentiment and pledges to return refugees were important in last month's election campaigns. Refugee return is also part of the Gulf states' renewed engagement with Syrian President Bashar al-Assad.
In a twist of irony, Gulf support for Mr. Erdogan, despite his Islamist leanings, may be driven as much by economics as geopolitics.
At a time when the UAE and Saudi Arabia adopt positions at odds with the policies of the United States, the region's security guarantor, they may see Mr. Erdogan as an increasingly important partner irrespective of whether the Gulf states' moves constitute a genuine policy shift or merely a pressure tactic to persuade the US to be more attentive to their concerns.
Like the two Gulf states, Mr. Erdogan, despite Turkey's NATO membership, has pursued an independent foreign policy involving close ties to Russia and a military intervention in Syria that impacts Gulf efforts to drive a wedge between Syria and Iran.
In its latest charting of an independent course, the UAE said it was pulling out of a US-led maritime security force, the Combined Maritime Forces (CMF).
Led by a US admiral, the CMF groups 38 countries, including Saudi Arabia, in a bid to halt Iranian attacks on commercial ships, weapons smuggling, and piracy.
The UAE said its withdrawal was part of an assessment of "effective security cooperation" in the Middle East.
However, US National Security Advisor Jake Sullivan and his Emirati counterpart, Tahnoon bin Zayed Al Nahyan, did not mention a UAE withdrawal in a joint statement on Friday after talks in Washington.
"Sheikh Tahnoon praised the United States' strong security and defense partnership with the UAE. Mr. Sullivan confirmed the US commitment to deterring threats against the UAE and other US partners while also working diplomatically to de-escalate conflicts and reduce tensions in the region," the statement said.
Moreover, US Secretary of State Anthony Blinken will meet in Saudi Arabia this week with his Gulf Cooperation Council counterparts, including the UAE Foreign Minister Abdullah bin Zayed al Nahyan.
At the same time, various Iranian and other media quoted a Qatari news website, Al Jadid, saying that China was facilitating talks between the UAE, Saudi Arabia, Oman, and Iran to create a joint naval force to enhance maritime security in the Gulf.
The report did not clarify whether China would play an active role in the force or whether participation would be limited to Middle Eastern states.
Iranian naval commander Rear Admiral Shahram Irani discussed plans for a joint maritime force on local television but did not mention Chinese involvement.
In a first response, CMS and US Fifth Fleet spokesman Commander Tim Hawkins dismissed the notion of maritime forces that includes Iran. ""It defies reason that Iran, the number one cause of regional instability, claims it wants to form a naval security alliance to protect the very waters it threatens," Mr. Hawkins said.
Nevertheless, the force, if created, could cast a different light on Emirati and Saudi efforts to boost Mr. Erdogan.
Taken together, the UAE's alleged withdrawal from the US-led CMF, the creation of a China-associated alternative force, and support for Mr. Erdogan would signal a Gulf willingness to take greater responsibility for the region's security.
It would also indicate a qualitative change in Chinese engagement in the Middle East following the China-mediated agreement in March between Saudi Arabia and Iran that restored diplomatic relations.
Turkey has been conspicuously absent in discussions about Gulf security even though it is a regional powerhouse with a battle-hardened military, an expanding homegrown defence industry, and regional ambitions. The UAE and Saudi Arabia account for 40 per cent of Turkish arms exports.
Turkey first proposed establishing a military base in Saudi Arabia in 2015, two years before the kingdom and the UAE initiated a 3.5-year-long diplomatic and economic boycott of Qatar that was lifted in 2021. The Gulf states demanded, among others, that Qatar halt military cooperation with Turkey and shut down a Turkish military base populated by Turkish forces at the beginning of the boycott.
"If the current trend of US detachment from the region continues, and Turkey's rising regional posture keeps moving in a forward direction, Ankara may have an opportunity to fortify its position in the Gulf," said Middle East scholar Ali Bakir.
Wanted: A Democracy Assistance Strategy for Iran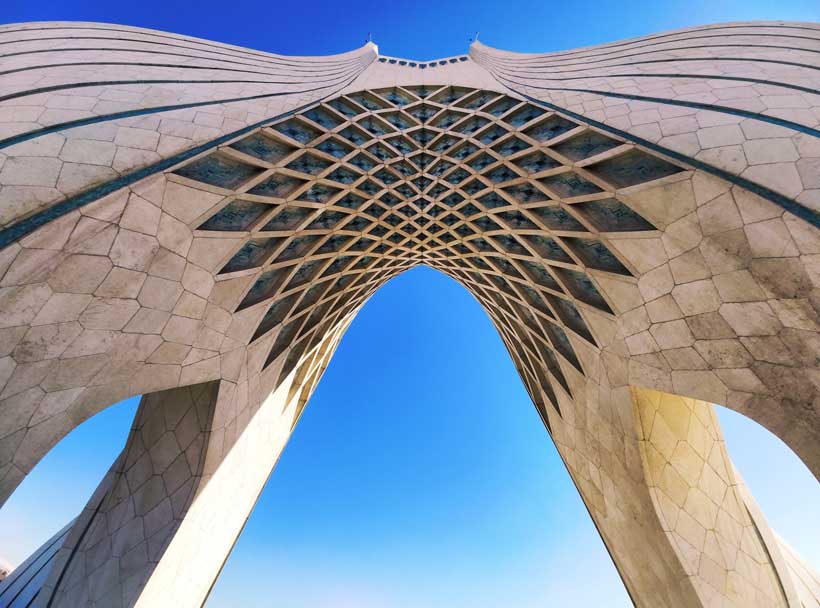 At the second Summit for Democracy, U.S. Secretary of State Antony Blinken underscored the importance of advancing gender equality and women's participation worldwide, including by commending the brave women of Iran for fighting for "woman, life, and freedom." Yet, the people of Iran continue to face brutal repression as the Islamic Republic kills, tortures, arrests and assaults Iranians who are fighting for basic rights.
Iran has seen a sharp rise in human rights violations over the past seven months, when protests erupted across the country—sparked by the death of Mahsa Zhina Amini, a young Kurdish Iranian who died in the custody of the morality police for an "improper hijab." These protests have trained a spotlight on deep societal grievances fostered by over four decades of persecution, oppression and impunity which cannot be reversed by the regime's crackdown. The Islamic Republic now faces a dire crisis of legitimacy.
Although the United States has taken some steps to support the democratic movement in Iran, including by expressing solidarity with the demonstrators, the time has come for a more active stance in supporting those risking their lives to promote change by helping opposition leaders and providing assistance to pro-democracy forces to enable them to advance peace and human rights in Iran. Working through the State Department, USAID and independent NGOs, the U.S. can draw on existing resources and experience on promoting peaceful, political transitions to help democratic activists articulate their vision of a democratic future.
To begin with, the U.S. government should amplify and support the opposition leaders in developing a united vision for Iran's future. Momentum for change has found footing as opposition leaders collaborate to establish a new political identity that rests on the principles of democracy, secularism, and human rights. This has also taken shape in inclusion, which is a first step in enshrining the principles of human rights, inclusion and a secular democracy.
The U.S. should seize this opportunity to provide dialogue platforms for opposition leaders and activists inside Iran to work across divides to refine their strategy, key policy priorities and their vision for democratic transformation. This could also entail providing technical assistance to Iranian activists on issues of peace, democracy, and governance. International support for the opposition as a legitimate alternative to the regime could reinvigorate hope among the protestors in Iran, while helping activists become better organized around clear goals could maximize the chance of a democratic breakthrough.
The U.S. government should adopt a long-term strategy and start planning how to support a democratic Iran, in line with USAID's emphasis on supporting "bright spots" and leveraging the momentum of democratic openings. Given that protest movements and political transitions alike sometimes stall or encounter barriers, the U.S. should maintain flexibility as it anticipates and supports a democratic breakthrough. Whether the regime falls in the next few months or years, the U.S. should be prepared to provide assistance that empowers the Iranian people to build a new democratic foundation. This could include assisting an interim government, preparing leaders to govern, supporting political party development, codifying inclusion in a legal framework, mitigating the impacts of spoilers and managing security sector reform.
In designing these plans for assistance, policymakers should take care to encourage an inclusive approach that recognizes the rights and priorities of youth, women, ethnic, religious, sexual, and racial minorities. Under the Islamic Republic, these groups currently face extreme forms of discrimination, persecution and violations of human rights. After decades of oppression, women and youth are at the forefront of the uprising today—the U.S. should amplify their messages and support the fight for women's rights as part of its policy objectives.
Minimizing the risk of elite capture and maximizing public participation will be critical to unifying the Iranian opposition, as well as helping ensure that inclusion is featured in a long-term vision for democracy in the country. This should include mitigating backlash from elite and dominant groups by educating and informing the public of the benefits of expanding political participation to include women and ethnic, religious, sexual, and racial minorities.
Advancing democracy and governance in any country is a long-term endeavor, and in Iran it would be no different. If the democratic movement in Iran were to succeed, it would represent an extraordinarily consequential event in the global fight for democracy. As President Biden has said, "We're at an inflection point in history, where the decisions we make today are going to affect the course of our world for the next several decades." Enabling the Iranian people to lead the way in defining the future of democracy in their country could impact the future for decades to come. The U.S. should stand on the right side of history.