A New U.S. Policy for South Asia: What's in store for Pakistan?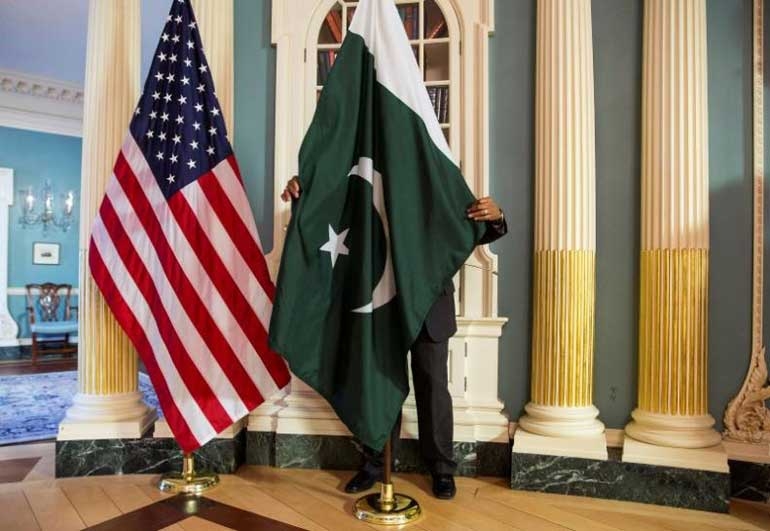 A U.S. delegation is expected to visit Pakistan in the first week of August to discuss its new strategy for South Asia. According to MaryKay L. Carlson, U.S. Charge d'Affaires to India, this new policy will be taking a more 'holistic view' and not just focus on the U.S. bi-lateral relationships with the three countries, India, Afghanistan and Pakistan. For Pakistan, it is important to note that the strategy will underline what U.S. expects from Pakistan in its relationships with its neighbors, especially India and Afghanistan.
Historical Overview of U.S. Policy for South Asia
Although the U.S. policy towards South Asian countries has seen a lot of changes over the years, its ultimate goal to remain dominant in the region has remained intact. Initially, the U.S. policy for South Asian countries revolved around its aim to ward off communism from the region and stop South Asian countries from coming under its control, as it could affect its dominant position in the global arena.
Later, when the Soviet Union fell apart in 1991, a change in U.S. policy towards the South Asian countries, especially Pakistan, was seen, as Pakistan no longer enjoyed its favors due to its position as a US ally against its Cold War opponent. Moreover, in 1998, Pakistan and India had both successfully tested their nuclear arms, which proved to be a big concern for U.S. as it feared unstoppable nuclear proliferation in the region. The possibility of a nuclear war between Pakistan and India because of Kashmir issue was also seen as a major threat for the U.S. So during that time, its policy focused majorly on ensuring stability in the relationship between the two countries and failed attempts of resolving the Kashmir issue.
After 9/11, there was a U.S. policy shift again towards South Asia when India and Pakistan both agreed to support U.S. in its anti-terrorism coalition in Afghanistan against the Taliban and Al-Qaeda. Pakistan again began to enjoy huge amount of U.S. aid and military assistance, this time in exchange for its cooperation with the U.S. to combat terrorism. Although initially, Pakistan was praised for its efforts, after some time, the U.S. began to demand more action to stop the terrorists from finding refuge in Pakistan.
Even today, the U.S. blames Pakistan for not doing enough, especially in case of dealing with the Haqqani Network. On the other hand, the U.S. sees India as a potential market for the promotion of free trade because of its rapidly growing economy. Thus, it has shown key interest in enhancing its bilateral ties with the country, which irks the Pakistani side.
So what can Pakistan expect from the new U.S. policy towards South Asia?
Firstly, there is a popular belief that Pakistan should expect huge cut in the U.S. aid and military assistance while India will continue to receive favors in the form of promotion of free trade and arm sales. However, despite its declarations to approach Pakistan harshly for not taking adequate actions to stop the proliferation of terrorists across its borders and threatening to hold back its aid and military assistance towards it, the U.S. acknowledges Pakistan's geopolitical importance for enhancing stability and peace in the South Asian region, especially in Afghanistan. Therefore, if the U.S. reduces its military aid to Pakistan or labels it as a non-NATO ally, it might hamper its relations with the Pakistani establishment which it cannot afford to do as long as it has its troops in Afghanistan. The U.S. needs Pakistan for providing its troops cheaper supply routes and stopping the infiltration of terrorists from its borders.
Moreover, the U.S. also understands the importance Pakistan will hold in economic terms once the China-Pakistan Economic Corridor (CPEC) is fully functional. The CPEC is a joint developmental collaboration between China and Pakistan, which aims to provide cheaper trade and investment routes to China, Russia, South Asia, Central Asia, Middle East, Africa and Europe, hence providing them numerous economic benefits. If Afghanistan and India also join CPEC, it will provide peace and stability to the region eventually, which is also what the U.S. wants. The U.S. has shown its reservations towards this project from time to time as it will enhance the dominant position of China in the region as compared to that of the U.S. But the Trump administration also realizes the economic benefits that it can achieve if it supports this project, which is why it expressed its interest in the CPEC and offered to invest in the energy sector of Pakistan. A harsher tone in its South Asian policy towards Pakistan might hamper its prospects of economically benefiting from such project.
Like previous U.S. governments, Trump administration also wants Pakistan to improve its bilateral relations with India, which have recently been on a freeze again, especially since the recent attacks on Indian base camp of Uri. The Indian government blames the attack on anti-Indian terrorist groups working from the Pakistani side of border while Pakistan continuously denies its involvement. The pro-Indian lobby in the Trump administration wants the U.S. to declare Pakistan a "terrorist state" and support Indian stance against the non-state actors operating against it from Pakistan. Moreover, India wants the Trump to follow Obama's policy of not interfering in the Kashmir issue. It refused to accept Nikki Haley's suggestion of direct involvement of Trump administration in bringing down tensions in its relations with Pakistan. The new U.S. policy for South Asia will show how much India has been successful in lobbying the U.S. administration to take strict measures against Pakistan.
All in all, Pakistan may expect a balanced U.S. approach towards it in its new policy for South Asia, where the U.S. will not just emphasize on enhancing its bilateral ties with Pakistan by continuing yet keeping a close check in its aid and military assistance, but also demand that the latter takes appropriate measures to improve its relations with its neighbors and counter terrorism to bring peace and stability in the region.
An Argument on Sino-India Conflict
Lately, tension has built along the China – India disputed borders. Since the Dokhlam crisis, both sides have gradually increased their number of troops in the areas near Pangong lake and Galwan valley region. The expansion of the battalions in these particular regions, for the obvious reasons, fuelled the fear of an extensive confrontation between the two nuclear-armed neighbors. Consequently, on May 5, 2020, scuffles broke out between the Chinese and Indian troops. This has been one of the most enduring disputes, grinding on the men on foot. Moreover, the violent hand-to-hand clashes between the troops of the two sides are risking an open conflict.
Will the crisis heighten or the officials will be successful in defusing it through dialogue? What are the official claims of the two states? What are the reasons for increasing the number of troops in the disputed region? Is Galwan valley strategically significant? Does border infrastructure development play its part in stepping-up the conflict? Why both states cannot afford an all-out war, at present? All these questions need a well-articulated and calculated answer. This article tries to explain the strategic and economic aspects of the recent standoff. Furthermore, it endeavours to answer most of the abovementioned questions and present four reasonable scenarios, forecasting the possible outcome of the standoff.
The argument begins with the demarcated Line of Actual Control (LAC). China and India nourish different opinions on LAC, as it is not a determined frontier as both the states never agreed on where the actual official border lies (or should lie). The unresolved issue of 'who owns which part of the land' has been the exclusive cause of the 1962 war and the 73-day stand-off in the past. This time the 130 km long and 5 km wide Pangong lake became the new battlefield. LAC at Pangong lake is vaguely defined through pointers termed as 'fingers.' India claims that the LAC lies with finger 8 (F8) while China claims that it lies at finger 2 (F2) with the grey area laying in between. An unofficial Indian claim is that the Chinese troops have crossed F5. Some experts including Lt Gen (Retd) H S Pang and Colonel (Retd) Ajay Shukla believe that a part of the grey area (F4 – F8) has been captured by the Chinese troops. They have also termed this disturbance in the status quo as 'intrusion.' On the contrary, the Indian government is hesitant in admitting the claim. Experts also opine that besides Pangong lake area, situation is also worrisome for the Indian administration in the valley of Galwan.
The Chinese claim that its border defence troops have bolstered border control measures and made necessary moves in response to India's illegal construction of defensive facilities across the border into Chinese territory in the Galwan valley region. This region holds extensive strategic significance. It is believed that whosoever occupies this area first, enjoys the High Ground Advantage. Some experts reckon that the construction of 255 km long Darbuk- Shyok- Daulat Beg Oldie (DSDBO) road near the border in Uttarkhand's Lipulekh area, was the crucial factor in sparking clash between the troops of the two states. China had expressed its objection to the road at different occasions.
On a cursory look, the patterns through which India is altering the status of the entire region are threatening its immediate neighbours. China has evinced its discomfort in India's decision of making Laddakh a union territory, unilaterally. Probably it would not be wrong to deduce that the Chinese border activity was a response to BJP's unbridled horse.
While the Indian government is mum on the issue, the Indian Defence Minister Rajnath Singh had initially conceded that a sizeable number of Chinese troops had come into the eastern Ladakh, though later it was claimed as erroneous information. So why the Indian government does not accept this aspect in the first place or why did the government rule-out any presence of Chinese troops on the Indian side of the Galwan valley? The answer is simple. If the government agrees to the claim of the Chinese intrusion, the Indian public would build-up pressure on BJP to take aggressive measures (most favored course of action) i.e. surgical strike against China. Realistically, India cannot demonstrate a jingoistic and aggressive approach towards China. So,if the surgical strike option is dropped, which option is left then? #BoycottChina?
Heading towards the economic aspect of the conflict, to teach China a lesson, Indian people have taken the issue in their hands. To do that, some opportunists have lamely directed the public to boycott the Chinese economy without evaluating how hard it would hit China. Education reformist Sonam Wangchuk, for instance, has asked the Indian public to boycott Chinese software in a week and hardware in a year. It is argued that even with complete boycott, India cannot affect the Chinese economy much because China is not dependent on the Indian market. However, China is the 3rd largest export destination for India. In FY19, for instance, India exported goods worth $16.7 billion to China. In the present state of the Indian economy, what if China boycotts' in response? It is also argued that if China retaliates and boycotts Indian goods, 67% of drug export and 60% of electronic exports will get affected and Indian businesses will suffer gravely.
Without a doubt, the chances for the crisis to escalate are minimal. If the aggressor would have been Pakistan instead of China, PM Modi and his cabal would have set the stage for a ferocious and macho-styled response by now. So far, kudos to the Chinese and Indian governments in maintaining a stable and controlled environment in the handling of this crisis. As of now, both states are indulged in several rounds of talks to de-escalate the crisis.
Considering all the factors, this crisis could perhaps result in any of the four scenarios:
Scenario 1: Initiating War (Chinese Perspective)
At present, China cannot afford to indulge in an all-out war as it is experiencing acceptance in the western world, by holding its multilateralism agenda. As expressed in the Leipzig summit 2020, the Chinese government believes and extends the notion that the world economy could gain steam through solidarity, cooperation, openness, inclusiveness, multilateralism, and strong global governance. Indulging in a severe military expedition would critically dent the Chinese efforts.
Scenario 2: Initiating War (Indian Perspective)
In the midst of an economic crisis and military modernization program, India's desire to fight a full-fledged war against China may not result in victory. The internal issues faced by the BJP government also do not qualify India to risk a war against China.
Scenario 3: India as a US Pawn
In the international arena, China being the sole hegemon challenger and a threat to the US interest in the Asia Pacific, if not shaken has at least weakened the standing of the US. Considering India's socio-economic and political problems, the US can covertly encourage India by extending a lucrative offer for the revival of its looming economy. India could be played as a tool and it would help the US to dent the Chinese rise, especially in the post-pandemic world.
Scenario 4: Peace Process Through Military Establishment
Beijing and New Delhi seem determined to proceed with the settlement through their military establishments. It would be a hard task for both the sides to re-establish the status quo they have rearranged. Considering the larger picture, both military forces would preferably secure their interests and de-escalate. However, it may take some time for the military to absorb the recent unilateral changes on both sides.
It would suffice to conclude, as war benefits none, there is a high possibility that the militaries of the two ends would intelligently manage the crisis. But what the outcome would be in reality and how much it would satisfy the interest of either side, will take time to ascertain.
Nepal need lobbying group in Brussels
For most common Europeans; Nepal is not "known" country as like India or China. Yet, they might have heard of Mt. Everest—the world's highest peak. Yes, it is in Nepal. Nepal surrounded by India on three directions (East, South and West) and China on the Northern side. American's often blame for looking Nepal from the India's lens and they usually deny this. Europeans also more or less follow the same American pattern. For more than 250 years of its official existence as a country "Nepal" it has been struggling to survive in between two fastest growing economies of the world: i.e India & China. Nepal's international exposure is limited. It too has Embassy in Brussels. But Nepali academic, capital and diplomatic lobbying in this de-facto capital of the Europe is negligible.
These days, two debate in Nepal is heating up. First: Sino-US proxy war in Nepal & second: Nepal-India border dispute. The US had already identified, China as its core rival. So, conflict between them is not new. Nepal has been the interest for the US since 1960s during the time of CIA brokered Khampa movement in Nepal. China being the immediate neighbor of Nepal has a natural interest in Nepal. Belt & Road Initiative(BRI) is the China's signature grand strategy whereas Indo-Pacific Strategy( IPS) is the US strategy. Both BRI & IPS are playing the "geopolitical" flute in Nepal. They have started bottom up to down diplomatic strategy to persuade Nepali lawmakers and leaders. If pro or anti comments made on IPS or BRI each party put watershed on each others. Recently, Millennium Challenge Corporation(MCC) awarded $500 million grant to Nepal for the time limited period of 5 years. Nepal became eligible for this grant by passing 16 out of 20 indicators in the Score Card developed by MCC. This Score Card is assessed in three policy categories: Ruling Justly, Investing in People and Encouraging Economic Freedom. This grant will be used on the Electricity Transmission Project and the Road Maintenance Project. Electricity Transmission Line will be constructed from Lapsephedi-Glachi, Galchi-Damauli, Glachi-Hetauda and Damauli-Sunwal as well as road upgrading will be from Hetauda-Bhimphedi, Dharan-Basantpur, Kadmaha-Gaighat and Amelia-Dhankhola roads. But, this grant has been deadlock within ruling Nepal Communist Party in Nepal: whether to approve it by parliament or not? Is it the part of the IPS or not? Is there any threats of American Military arrival after approval of this grant? Such questions are heating up debate in Nepal. Some report support that; China is heavily influencing to derail this grant in Nepal as this is the US funded support. So, being rival of the US; China doesn't want American influence in its front yard.
Second debate is: India had constructed link road passing from Lipulekh to Kailash Mansarovar. This is a 80 KM link road which had shorten the trip to Kailash Mansarovar by one week. This road was inaugurated by India's Defense Minister; Mr. Rajnath Singh on 8th May, 2020. After inauguration of this road, it erupted protest in Nepal. The relationship of Nepal with India was already low at a time when India had shown Kalapani in its side on the new released map of November 2019. Historical facts suggest us that, India had encroached Nepali land Kalapani during the Sino-India war of 1962. This high altitude Kalapani where Lipulekh is based provided India better strategic location to observe Tibet. The Indian Military Mission was established in Nepal-China borer since 1952 and continued till 1969 to protect India from Chinese threats . There were altogether 18 Indian Check Post in Nepal-China border(Tinker, Taklakot, Muju, Mugugawn, Chharkabhot, Kaisang, Thorang, Larkay Pass, Atharasaya Khola, Somdang, Rasuwagadhi, Tatopani, Lambagar, Namche, Chepuwa Pass, Olangchungola, Thayachammu, Kalapani and Chayangthapu). Among them, all 17 Check Post were removed in 1969 but Check Post on Kalapani remained as it is. Since then, removing Indian presence in Kalapani became the strong slogan of nationalism for left politicians in Nepal especially after 1990.
Countering to the Indian move on constructing link road in Nepali land; Nepal had responded by releasing its new map on May 2020 that incorporates Kalapani, Lipulekh and Limpiyadhura in Nepali land. In June, 2020 Nepal had even ratified this map via parliament. This had given serious blow to several Indian politicians regarding the Nepali move. Indian Foreign Ministry had responded by saying "noted" on the new released map by Nepal. The central problem of the border dispute between Nepal and India is the source of Kali river. India believes that the source of Kali river is Kalapani area whereas Nepal believes that the source of Kali river is Limpiyadhura. Sugauli Treaty of 186 between Nepal and British India had clearly mentioned that, " East of Kali river is Nepal and the West of Kali river is the British India". However, India interpretation of the demarcation of border based on Suguali Treaty differ. This has created a dispute between Nepal-India border.
Way forward
Underlining above two heated debate; Nepal need proper international lobbying to secure its national interest from foreign powers. Brussels host more than 200 embassies as well as consulates and it is one of the vibrant diplomatic hub of the world. It is second city after Washington DC to be active number of lobbyist. According to DR2 Consultants; there are 15,000 and 30,000 active lobbyists representing corporate companies, industry, agriculture and many other sectors. So, Nepal need to establish its lobbying group in Brussels to strengthen Nepali voice in European Parliament and across Europe like other foreign governments who has also lobbying group in Brussels represented by Consulting firm and Think Tank. Corporate Europe Observatory had said, it research found examples of lobbying for 15 foreign governments in Brussels– Armenia (Burson-Marsteller), Azores (APCO), Belarus (Bell Pottinger), Botswana (Hill & Knowlton), Bulgaria (Alber & Geiger, Burson-Marsteller, Dominique de Villepin), Ethiopia (DLA Piper), Georgia (Aspect Consulting, Kreab), Jersey (White & Case), Kazakhstan (BGR Gabara, APCO), Pakistan (Alber & Geiger), Portugal (Kreab & Gavin Anderson), Republika Srpska (Hill & Knowlton), Russia (GPlus, Hill & Knowlton), Sri Lanka (Bell Pottinger) and the Ukraine (APCO). At last, Nepal need to re-modify its diplomatic working pattern based on timely manner and current practice; so that it will make her able to survive in between the two fastest growing economies of the world.
Covid-19 and Digital Education Failure in Pakistan
The Covid-19 pandemic has gripped life globally. Education system is getting worst in many countries because digital education. As coronavirus control measures spread throughout South Asia, universities such as India, Pakistan and Afghanistan find themselves poorly prepared for online learning or distance learning because their campuses are closed and their students return home, some remote areas are without internet facilities and offline facilities to continue the classes system.
Pakistan's Higher Education Commission (HEC) asked universities to engage faculty and quickly develop online courses and broadcast those to the students in view of the coronavirus situation in the country. Coronavirus pandemic has endangered us all and online education is the solution for the safety of the faculty and the students. But there are some issues regarding online system in Pakistan, most of the students don't have smart phones and internet facility which leads to failure. Before Covid-19 the education system was not up to the mark, after this pandemic era it badly effect the students and their future. Many students return from abroad because of this pandemic era, after the flights suspension most of the students stuck in their home country and facing problems such as study, financial and time research.
Pakistan has already faced university closure in Pakistan in the past due to the terrorist attack and the political threats but that time universities did not adopt the online education system for students. A suddenly change to online learning is create many challenges to the system as majority of student do not have their smart phones and personal computer for online classes. On the other side there are many other Government schools in Pakistan like "Government High School Barranga Bakkhar" which i have visited personally and asked some question with MR Asim Shahzad (School Teacher). He told that government is not providing books to their student, and students do not have smart phone access even from their parents due to poor condition.
Boarding students have left for their homes located mostly in less developed areas, and the international students from different counties move to their home town. Another Student Muhammad Abbas from Pakistan who is Studying PHD in Zhengzhou China went back to his city Lahore, near Shezan factory, when the closure of academic institutions was announced. He said, he is on Chinese government Scholarship about 4500 yuan per month. After pandemic cause china has stop funding to all scholarships students except one or two universities from March onwards until 1 September 2020. It is very hectic situation for all PHD scholars, its creates financial, study, also lead to fail in research without labs availability he said.
In some countries like China where community transmission of the virus has reduced significantly, schools are reopening in phases by employing rotation models which use time and the school space flexibly. This seems like a plausible way forward. Although, it is interesting and ironic to note how the serious measures that are being put in place to protect children from a deadly disease are not very far from their everyday routine in schools i.e. sitting in assigned seats, usually remaining in the same room all day long, walking along a marked track, listening passively to instructions, and enjoying limited time outdoors.
Perhaps this lockdown has given us an idea of ​​how we can improve our educational institutions to ensure that students get the maximum possible benefits. We can use this as an opportunity to redesign learning spaces / communities, in collaboration with parents, to further facilitate student learning. More than anything, this abrupt wake-up call should prompt all relevant stakeholders to reflect on the true purpose of schools and the future of learning in this country.
Students try to convince experts through all possible forums to review the decision about classes and exams online, but unfortunately their voices are simply ignored. Instead of suggesting academics with a logical path forward in this crisis situation, the administrators appointed at HEC and HEI are introducing policies to increase confusion among students. In the meanwhile Pakistan digital learning system failed due to covid-19. Most of the student have out their focused towards studies/education.
The provision of quality education is the sole responsibility of the government and educational institutions. HEC is mandated to guarantee the quality of education without compromising established standards. This unfortunate situation requires an intelligent contribution from all concerned. Advanced countries, the World Health Organization (WHO) and the Prime Minister of Pakistan himself advise people to learn to live with the coronavirus for a certain period until such time as no lasting treatment is invented to fight the virus. Given this prevailing scenario, the government, HEC and universities are required to take a futuristic, achievable and positive approach to safeguard the valuable time of millions of students across the country and the sole purpose of education.