ISIS Tries to Activate Amateur Attackers in the West
An unnamed Islamic State command team has published an e-book for apprentice terrorists that aims to multiply attacks against civilian targets in the United States and Europe. The handbook likely is a forecast of attacks that will be made in forthcoming months based on the fact that the deadly truck attack in Nice, France July 14, 2016, was preceded five months earlier by an ISIS video promoting murder by Truck.
First released in Turkish on July 3 in the Telegram application ISIS chat rooms, the encrypted social media platform, the "Lone Wolf's Handbook" gives simple but detailed instructions for burning vehicles, setting forest fires, creating highway accidents, making bombs, vehicular homicide, and bringing down buildings with explosives. The 66-page manual includes 174 illustrations and 7 charts and is written in casual language pitched to younger readers.
Additionally, German language version of Islamic State's magazine Rumiyah (issue 11 published in July 2017) incited and asked its followers to carry out similar attacks including committing arson with a how-to guide and other dangerous low-tech tactics detailed in the "Lone Wolf's Handbook." At the same time, Islamic State social media accounts started a social media campaing called "Lone Wolves to the fields."
The New Threats: Highway Traps and Forest Fires
The first chapter is titled "Operation Parking is Forbidden," which suggests that the author may be a veteran terrorist commander having spent time in the Nineveh Plain battles in Iraq. In this section, ISIS cadre are advised to burn their enemies' cars in retaliation to the bombings of the US-led Coalition forces. Arson is one of the user-friendly weapons: "All you need is some gas and a match."
Prospected arsonists are advised to be vigilant about CCTV cameras and to carefully plan exit routes. The manual references French radicals who are infamous for burning as many as 1200 vehicles in coordinated riots over a large area. In France, car burning for some youth was a kind of extreme sport. The terrorists know that scores of boys between the ages of 12 and 16 are easy to recruit and without video evidence, these crimes can be hard to solve.
I encountered the challenge first-hand as chief of counter-terrorism police in Turkey in 2012. Our police personnel in the 2-million-person city of Sanliurfa were tied down for weeks with a coordinated campaign of car burnings at the same time of night in distant parts of the city. Unless there is direct intelligence or the perpetrators are caught red handed, countering these campaigns is a rubix-cube test for police.
Chapter two and three broach entirely new frontiers of terrorism in the West: triggering highway accidents and causing forest fires.
Chapter two is dedicated to "Causing Road Accidents." The manual claims that the infidels had already chosen the "wrong way" and now "it is time to ensure their cars go the wrong ways, too." The recipe for this attack calls for 40 liters (12 gallons) of motor oil of grease (or even kitchen vegetable oil) and applying it 50 feet before entering the highway curves so that the drivers would lose the control of their cars.
Another method to cause accidents, the reader is advised, is by blowing up car tires on vehicles in motion. This entails creating road traps and concealing them so that accidents would happen after drivers run over them. ISIS even provided statistics about road accidents and how many people are dying due to accidents around the world and in the United States. According to the manual, every year 37,000 people die due to road accidents in the U.S. costing over $230 billion dollars to the budget.
The third chapter gives instructions on how to cause forest fires. Readers are given the steps to making napalm-like explosives, taught how to ignite the explosives remotely and where to place the explosives in a forest. In addition to electronic ignition, the manual describes more primitive ways, including acid-and-match combinations. The latter basically delay a fire as the acid melts nylon covers to ignite the fire. The budding arsonist learns how to accommodate for humidity, wind conditions, elevated land and to choose forests close to residential housing.
Terrorists are strictly advised about their own security, too, since getting caught up in the fire they cause can lead to loss of face.
The fourth section, titled "the ultimate human lawn mower" is about the use of vehicles to kill, first promoted in a slickly produced music video in January 2016. Since then, this tactic has claimed dozens of victims in France, Germany, Sweden and the United Kingdom. This section starts with justifications and explanations why the U.S. is a terrorist state and why it is time to have the Americans pay for their crimes. ISIS members are advised to get a large 4X4 truck and to weld knife-like metal blades on bumpers and around headlights to increase the causalities.
Attackers are advised to choose the most crowded places and drive over people as fast as possible to exact the most damage. They are also told not to stop after the first hit and to keep driving over as many victims as possible. Furthermore, the terrorists are advised to choose the routes appropriately to ensure that there would be many other victims after the initial hit. According to ISIS, these kinds of attacks should be considered as suicide missions as in most cases the attackers would be captured or killed. The driver assassins are advised to have weapons if possible and fight back until the very end. Attackers are particularly advised to carry out such attacks in Israel, the United States, Canada, Australia, France, Germany, Denmark, and the Netherlands. They are also instructed to leave a note behind claiming the attack in the name of ISIS.
Bomb Making "in Mom's Kitchen"
The fifth chapter focuses on demolishing buildings. The manual starts with explaining that there are two ways to tear down buildings or cause explosions: mechanical and chemical. While chemical explosions require some level of professionalism, it is always easier to carry out mechanical explosions, claims the manual. Mechanical explosions are described as mixing a kind of explosive material like gas or gun powder with oxygen and an igniter. ISIS describes the easiest way to carry out such attacks as using the gas or propane tanks or by using already available gas lines to cause explosions. The authors advise several ways to carry out such attacks with several precautions so that the perpetrators are not captured and so that the attack would cause the maximum damage. Attackers are advised not to purchase several propane tanks at the same time not to get the attention of the sales clerks. They are instructed to set up the explosions in a way that the police and firefighters might conclude that the incident was an accident. Terrorists are told not to leave fingerprints and CCTV camera recordings behind. Finally, the attackers are advised which parts of larger buildings to blow up so that whole building could be brought down.
The sixth chapter is titled "the Chefs' Recipes: Kitchen Fun," which instructs how to "make a bomb in your mom's kitchen." A homemade bomb is one of the best ways to carry out attacks in the West because the ingredients are readily and publicly available everywhere and could be reached without getting any attention, according to the manual. Also, in case there is a search of a terrorist's house, law enforcement would not find explosives and bomb-squad dogs would not be able to sniff them as explosives. Finally, by applying the tactics and methods described in the manual, a lone terrorist could kill several people through simple procedures periodically.
There are four steps. First, they talk about the casings. Second, they instruct how to produce the main ingredients for the explosives from sugar and matches. Third, they detail how to set up the igniter from different day-to-day materials including Christmas bulbs. In the end, future attackers are taught how to build the explosives by using the materials they gathered. The manual also provides ways to make the bombs deadlier by packing nails or metal fragments on the outer walls of the bombs so as to kill more people. For ignition of the homemade bombs, the manual relates how to use batteries, delayed-ignition systems including manual clocks or remote-control systems.
The seventh chapter of the manual is mostly based on al-Qaeda's previous instructions by code name "Dr. Khateer" (student of Abu Khabab al-Misri in Afghanistan) about how to produce "peroxide" based explosives including "TATP or TACP" through several and in most cases dangerous chemical reaction processes which would require some level of chemistry knowledge. This section explains step by step how to produce peroxide-based chemical explosives in detail with ample pictures to support the production of the materials. The ingredients are readily available at consumer markets. Each step is detailed with extra precautionary measures and with clues to ensure the successful production of explosive materials.
The eighth chapter tells about "remote detonators." The manual provides in-depth step by step instructions on how to produce remote detonators from car alarms and washing machine timers. This section is also mostly based on Dr. Khateer's previously produced al-Qaeda manuals. However, the terrorists are provided knowledge and experiences about where to purchase the electronics they need without arousing suspicion.
The ninth and tenth chapters are about the use of handguns and AK-47s for attacks. While the manual provided additional insights and information in the previous chapters, these two chapters chiefly discuss the Makarov handgun and an AK-47 assault rifle. The guns are explained at length, including their parts, how to dismantle them and clean them and eventually how to use them.
Conclusions
Terrorist organizations stay alive with three essential linked elements: ongoing attacks, propaganda through their attacks and continued recruitment based on sensational publicity. For terrorist organizations staying alive means being able to carry out continued attacks, and for ISIS this means attacks in the West. The mounting defeats of ISIS terrorists in Iraq and the rapid loss of territory may be hurting its star power. Therefore, the "Lone Wolf's Handbook" likely was rushed to its Turkish-speaking followers regardless of the level of their training and education. The manual also echoes the recent calls of ISIS leaders during the recently-concluded 2017 Ramadan to assault Western interests however they can.
How to Defend against the New Threats
The first line of defense is communicating the existence of this manual to first responders and law enforcement agencies. It is essential that even regular officers who are routinely out on the streets have situational awareness of the threat.
Second, officers should be briefed on how to be vigilant regarding these tactics and what to look for in their daily routines. For example, as they drive, they should be checking roads for traps. In particular, they should increase observation of people who are out late at night and must be able to observe if they are carrying anything flammable liquids or LPG/propane tanks.
Third, law enforcement presence on the streets, around critical infrastructures and where high numbers of people present is crucial. Evaluating possible priorities of terrorists in choosing their targets by law enforcement agencies locally and then allocating their resources based on their evaluations is essential in countering such threats. For this, law enforcement and homeland security officers must be able to think like terrorists and should be fed by intelligence agencies.
The dispatch centers, fire departments and the emergency services should be notified about the true nature of the threats and what to expect. The priority for the dispatch centers should be bearing in mind that fires could be terrorist attacks so that the appropriate communication mediums are established with the related agencies after such incidents. It is also imperative to evaluate the 911 calls from the same perspective as often there might be public tips related to such attacks that might implicate terrorism.
Political Scientist: Taliban Rule will lead to terrorism activation in Pakistan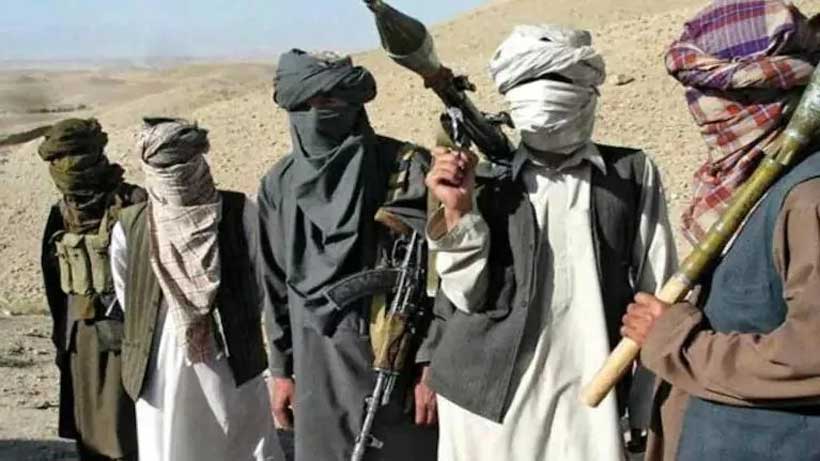 The strengthening of terrorist activity in the northwest of Pakistan and the country as a whole is linked with reinforcing the Taliban's power in Afghanistan. Since they have established absolute power in Afghanistan, implicitly or not, they support the Pakistani Taliban. Although these are different organizations, they definitely have a common genesis, ties and contacts, but they deny this. However, we understand that the Afghan Taliban and the Pakistani Taliban are at least allies. This is how a political scientist, Ph.D., associate professor Georgi Asatryan commented on the latest developments around the situation in Afghanistan and the activity of the Taliban.
"There was another explosion in Peshawar; unfortunately, this can be predicted to occur again. Now we witness a particular conflict between the Pakistani and Afghan authorities represented by the Taliban. Pakistan, represented by the Minister of Defense and other high-ranking officials, blames the Afghan authorities for these attacks, arguing that the Taliban Kabul is supporting the Pakistani Taliban, and the Taliban, in turn, deny this. Therefore, this conflict between the two South Asian countries will boost and worsen", said political scientist Georgi Asatryan.
The administration of the Pakistani Taliban has announced that it is lost the armistice. It happened in November. The Pakistani Taliban announced that they were withdrawing from the armistice with Pakistan and called on their supporters to launch attacks on targets in Pakistan. It should be mentioned that the situation will worsen and destabilize as long as the Taliban run in Afghanistan and supports its Pakistani allies.
To a certain extent, we witness how the method of the Pakistani military to support the Afghan Taliban leads to harmful and dangerous outcomes for them. The Taliban's victory in Afghanistan would be impossible, or quite complicated, without the total assistance, consultations and, to a certain extent, the participation of the Pakistani military. Now we see a growth of terrorist networks in the region. The policy of strategic depth leads to troubles and threats for Pakistan itself.
The country's ruling parties received a warning from Tehreek-e-Taliban Pakistan (TTP) that "concrete actions" aimed at their leadership would be carried out in reaction to the statement of war against them. In this statement, Prime Minister Shehbaz Sharif and Pakistani Foreign Minister Bilawal Bhutto Zardari were named in the TPP message. In addition, the statement contains a warning to the religious political parties of Pakistan. They are urged not to participate in activities directed against the TPP. "TTP's policy does not include targeting your parties, but we ask you to avoid engaging in any activity against us," it says. The TPP danger came two days after the National Security Committee of Pakistan announced its decision to combat organizations related to violence and terrorism.
According to Al Jazeera, Pakistan is confronting an attack again. Analysts express that as the country enters into an election year, the leadership of Pakistan should develop a strategy to counter the threat to internal security. At least nine attacks occurred in the southwestern province of Balochistan last Sunday, killing six employees of security services. Tehreek-e-Taliban Pakistan (TTP), known as the Pakistani Taliban due to its close ideology to the Afghan Taliban, has claimed responsibility for these attacks.
Countering Terrorism: 2023 and Beyond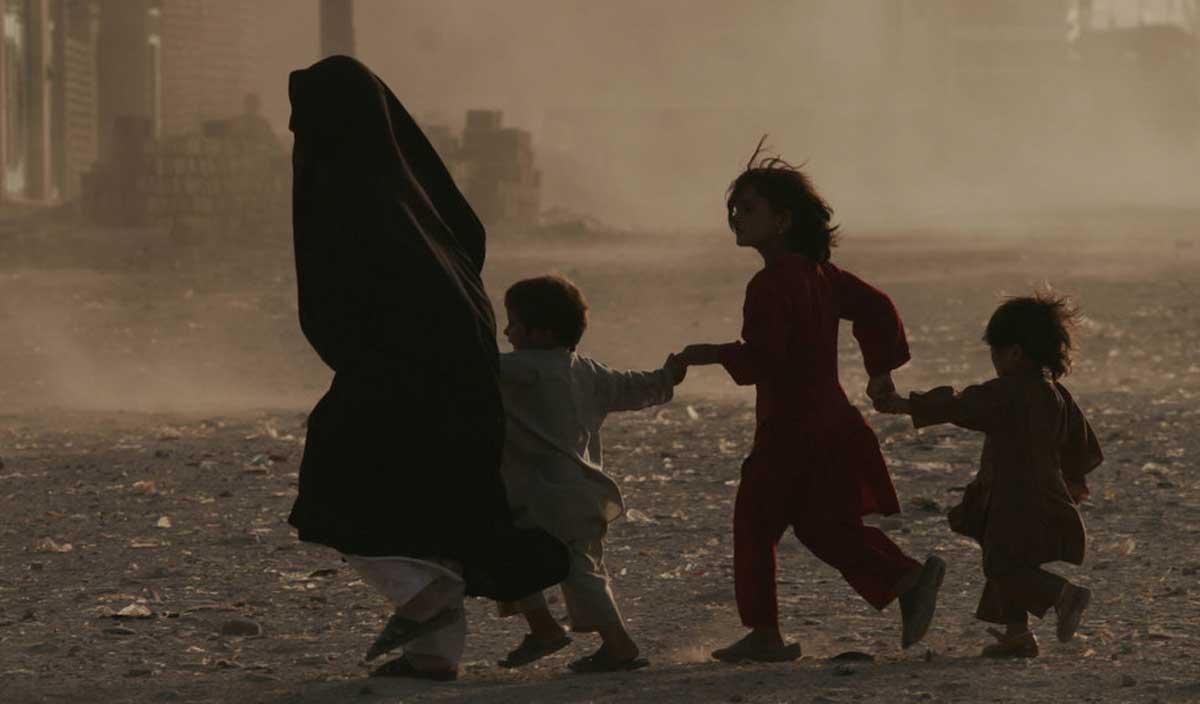 Pakistan has carried three significant issues from 2022 into 2023. These include political instability, a dwindling economy and resurging terrorism. With respect to terrorism, Afghanistan has assumed centre stage. Following the withdrawal of US forces on 15 Aug 2021, there was initial jubilation in Pakistan over Taliban's triumph. It stemmed from the perception that US military presence in the region and drone strikes were the leading sources of regional instability.
2022 ended for Pakistan with an upsurge in terrorist activities and accordingly the New Year started with a meeting of the National Security Committee (NSC). The press release following the meeting reiterated NSC's resolve to 'have zero tolerance for terrorism in Pakistan and reaffirmed its determination to take 'on any and all entities that resort to violence.' This is a welcome decision by the government and state organs.
Pakistan's counterterrorism (CT) efforts gained momentum following the unprecedented Army Public School (APS) massacre of 2014. Some have compared it to Pakistan's 9/11. The tragedy was relatable to all of Pakistan regardless of the so-called ethnic, regional or sectarian divides. The inhumane attacks brought the civil and military leadership together in assigning this scourge of terrorism the priority that it deserved. The most prominent outcome was a National Action Plan on countering terrorism that enjoyed broadest possible political support.
Subsequently, the united stance against terrorism enabled unprecedented successes in rooting out terrorism. However, it appears that the reduction in terrorist activities led to a sense of complacency which was further aided by growing political polarisation that had more to do with differences on domestic, economic and foreign policy issues. Unfortunately, the US withdrawal from Afghanistan occurred at a time when Pakistan was struggling with internal politics. Apparently, the eventual prevalence of Afghan Taliban against a super power that they had been resisting for two decades, emboldened the Tehreek-e-Taliban Pakistan (TTP) to think that it could similarly attrite the Pakistani nation and its state organs.
TTP's motivation seems to be misplaced for primarily three reasons. First and foremost, the Armed Forces and Law Enforcement Agencies (LEAs) of Pakistan are fighting this war to provide a safe and secure environment to the future generations of the country – including their own children; unlike the US and coalition forces that neither had a clear objective nor a consistent policy to follow. Second, much of Afghan Taliban's acceptance at the domestic level was based on the fact that they were fighting a foreign occupant – which is not the case for TTP. Thirdly, the Afghan Taliban assumed power by virtue of force rather than the will of the public and that is why they struggle to gain legitimacy at home and abroad.
Pakistani political leadership might differ on the possible approaches to dealing with this issue, but there certainly is no appetite for letting the TTP and associated factions consolidate power to a degree that they are able to challenge state's writ at a level comparable to yesteryears. However, display of a united front by the various ruling parties at the Centre and provinces will help demonstrate that there will be no tolerance for terrorist activities no matter which political party assumes power.
TTP's threat against the leadership of two ruling parties is an attempt to exploit the current domestic political divide. Political mudslinging on this issue only helps the enemy's cause. The ongoing struggle for power between the political parties should not enable TTP to consolidate power in the interim period. Otherwise, it will become a greater threat for the next government to deal with. During the previous election years, terrorist outfits were successful in targeting the leadership of various political parties during their election campaigns and arguably changing the election outcomes by terrorising the electorate. It is in shared interest of all the political parties to avoid a repeat of such a scenario.
While the politico-military leadership establishes a united front at home, it will be important to deny external actors the ability to exploit Pakistan's internal situation. Pakistan has been at the receiving end of accusations even as it presents irrefutable evidence of external involvement in terrorist activities inside the country. As Pakistan continues to expose foreign involvement, it ought to simultaneously deny foreign actors fertile ground to exploit at home. Previously, the foreign threat was limited to the Eastern front but now it has expanded at an unprecedented level to the Western front where the Taliban government is either complicit or unable to check use of its territory to launch terrorist attacks against Pakistan.
2023 is likely going to be the year of General Elections in Pakistan. Whichever party assumes power, it is important that it looks at counterterrorism as a long-term operation that will require broader political support, less in-fighting and an ability to stay the course impervious of temporary gains and setbacks which will inevitably be a part of the process.
A Rift Getting Deeper: TTP and IEA parting their ways?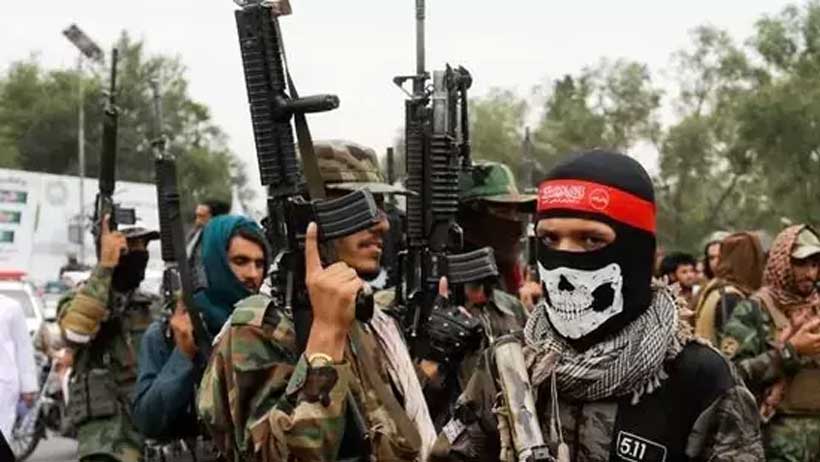 A few days ago, an alleged audio of Tahreek Taliban Pakistan (TTP) chief, Noor Wali Mehsud has caught the attention of those who keep a close eye on terrorist groups operating in Pakistan, especially Tahreek e Taliban Pakistan (TTP). Through this audio, Noor Wali has sent a message, to TTP fighters to pick up arms against the Islamic Emirate of Afghanistan (IEA) after its search operation in provinces along the Pak-Afghan border. Since the takeover of Kabul, some security analysts had predicted the possible collaboration of IEA with TTP. Still, the evolution of TTP strategies and its ideological shift from being a branch of IEA to being an opponent of IEA was observed. Only those who have kept a sharp eye on TTP activities know that TTP is now a threat to the Islamic Emirate of Afghanistan.
The reason behind the shift in TTP's strategies:
What compelled TTP to give such a big statement? This question comes to everyone's mind, the below discussion is made in context to this question. The ideological standing of both TTP and IEA is far different. Afghan Taliban are ethnic nationals. They have only fought a war against foreign forces for Afghan territory and have never claimed any region beyond the borders of Afghanistan. However, TTP has long taken inspiration from Al-Qaeda, which has expansionist objectives and deadly takfiri ideology to create a falsified identity of believers and non-believers, only to legitimize its terror activities in the name of Islam. Hence, following the footprints of such a radical organization, there is a significant possibility that TTP will join hands with ISKP against IEA.
Question of natural and forced alliance:
Since the Kabul takeover, TTP has tried to align with IEA, thus, giving it the camouflage of a natural alliance. TTP's leadership also manifested this narrative in its statements and activities. But the ideological drift and conflicting objectives show that TTP's so-called alignment with IEA was one-sided and enforced. After the Kabul takeover, TTP tried its well to be a part of IEA but by rigid stance, IEA always cleared in their statement that TTP and IEA are two different groups, having different inspirations and goals.
Pakistan's role that TTP in using Afghan soil:
Pakistan has been fighting TTP since 2003. In April 2022, Pakistan Air Force (PAF) struck the hideouts of Tehreek e Taliban Pakistan along the Durand Line. This strike highlighted that a group within IEA was keen on providing safe havens to TTP. Hence, diplomatic pressure was mounted on IEA to eradicate TTP from the strategic provinces of Kunar and Khost.
Chance of Mutual tussle between TTP and IEA:
Is there another conflict going to happen in the region? Now, the battle is the same, but the opponents are different. The so-called narrative that claims IEA and TTP were on the same table is wrecking after TTP chief Noor Wali Mehsud and IEA spoke's person Zabiullah Mujahid's statements." They are not, as an organization, part of IEA, and we don't share the same objectives," Zabiullah Mujahid said in reaction to TTP chief Noor Wali Mehsud's claims of being a part of the IEA. Now, the TTP chief has alerted his fighters for war. It would create complexities in the region. IEA acted as a mediator between the government of Pakistan and TTP to make peace in the region. Additionally, Zabiullah mujahid also mentioned that We advise TTP to focus on peace and stability in their country. This is very important so, they can prevent any chance for enemies to interfere in the region, and we request Pakistan to investigate their demands for the better of the region and Pakistan.
Mujahid added that the TTP was Pakistan's internal matter "The IEA stance is that we do not interfere in other countries affairs. We do not interfere in Pakistan's affairs."
After this emerging rift, would it be possible for IEA to counter TTP? IEA is struggling to stabilize the state after Kabul take over. Nowadays, Afghanistan's security and economy are on the verge of chaos. It would not be able to engage in other conflicts nor do they have the power to do so. And if they engaged in battle with TTP, an alliance of ISKP and TTP can hurt Afghanistan. But if they counter them, there is a chance to get international sympathy and maybe recognition because it will endorse the Doha agreement, as Recognition has become a dire need in Afghanistan.
Conclusion:
In a nutshell, it won't be inappropriate to assume that another war will break out, and it is likely more drastic than the last ones. Despite all the hurdles, it is an opportunity for IEA to gain global sympathy for its recognition and to legitimize its regime. If the IEA becomes successful in convincing the world by taking action against terrorist outfits and extremism in its ranks, it will not only pave the way for its recognition but also meet with the minutes of the DOHA Accord to not allow any violent non-state actor to operate within Afghan territory.