Ensuring a Long-term Win Against ISIS In Mosul
Authors: Anne Speckhard, Ph.D., Grace Wakim & Ardian Shajkovci, Ph.D.
Allah Akbar (meaning God is Greatest) is a colloquial expression commonly used by Muslims, especially in the Arab world, to praise God and express commitment to the religion of Islam. Muslims often use the term to express emotions, such as gratitude, fear, and joy.
Sometimes, it is overused and clichéd—to the point of losing its intended meaning—such as when chanted during soccer matches. [1] To many in the West, Allah Akbar represents a petrifying expression, especially when used in relation to al-Qaeda's, and now ISIS', version of their so-called "martyrdom" operations. However, for the people of Mosul, it should now serve as one of the most meaningful phrases. Indeed, as the recapture of Mosul from the Islamic State is drawing to an end, the citizens of Mosul can joyfully repeat this familiar term—and without any terrorism connotations or undertones.
The military assault to recapture Mosul from ISIS started in October 2016. At the time, ICSVE researchers wrote, Competing Interests, Civilian Confusion, Conspiracy Theories and Chaos in the Assault on Mosul. Now, facing liberation, we wonder whether the same observations apply post-liberation? Will the sectarian conflicts that already existed well before ISIS took over territories in Iraq be more accentuated following the fall of ISIS? Can those who lived under ISIS, particularly impressionable youth who have become entrenched in ISIS' doctrines and their malevolent beliefs, be able to recover? Can they be rehabilitated in detention? If so, can they safely be reintegrated into communities ravaged by the brutalities of ISIS?
Many would argue that by losing Mosul, ISIS lost an important battle. There are still many unknown challenges, however, and celebrations for some have been cut short by worrying signals of potential strife to come. Despite losing their territory, ISIS is still recruiting online while its homegrown and directed "lone wolf" extremists have, and continue to be, deployed around the world. Their threat remains global. Locally speaking, in Iraq, ISIS still has many of their members and supporters hiding out in urban environments and refugee camps, among others. Peshmerga leadership shared with ICSVE researchers that they have pieced together a list of approximately 20,000 ISIS cadres and ISIS affiliates and supporters. This crucial intelligence is being used to target and hunt down such individuals in the region.
ISIS militants are also known to pursue defectors who flee the group, as revealed in our interviews with ISIS prisoners. One Iraqi boy who escaped ISIS in the past year and made it into a refugee camp told ICSVE researchers how his ISIS emir repeatedly contacted him, stalking and telling him that he could not leave and that he needed to act as a sleeper agent. His safety and true separation from the group actually came with arrest. Yet, Iraqi officials, both in Kurdistan and Baghdad, shared that when youth or family members of ISIS cadres are arrested and detained, authorities often face legal, process-related, and ethical barriers in assessing how to deal with them. While at the same time, we heard repeatedly a genuine desire by prison and government officials to rehabilitate and reintegrate youth.[2]
In addition to challenges associated with rebuilding and reconstructing the physical Mosul, the challenge of rewiring the psychological state—at a minimum, to its pre-ISIS capture state—of its residents will remain a daunting task, particularly in the context of children who were molded under ISIS' tutelage and the wider traumatized population. The citizens of Mosul have witnessed beheadings, hand-cuttings, torture, murders, and other forms of violence. In some cases, some even had to reluctantly participate and engage in these activities. ISIS defectors told ICSVE interviewers how men and women, and even children, were forcibly gathered to watch the beheadings of people on the streets, which represented ISIS' way of making clear that any resistance was futile and would lead to brutal punishment. The group put big screens up in the streets to inundate residents, including children, with their propaganda videos and atrocities—all framed in terms of glorious actions and with the purpose of desensitizing its residents to violence. Defectors spoke about the normalization of brutality, among both children and adults. One ICSVE interviewed defector expressed concerns about the dangerous effects of violence on children in particular—that is, how they will ever be recovered after having grown up under extreme brutality.[3]
Populations in conflict zones almost always have high rates of traumatization and usually display serious symptoms of Post-Traumatic Stress Disorder (PTSD). Saddam's Baathist regime, the 2003 U.S.-led coalition invasion, and the post-2003 events that further widened the Sunni-Shia divide and violence are deeply entrenched in Iraq's collective consciousness, creating a normalcy in repeated traumatization and post-traumatic arousal states among the general population. One woman who escaped to Baghdad after being subjected to the brutal rule of ISIS relayed her inability to stop compulsively washing her hands, and even her hair, sometimes using harsh bleach to attempt to, as she described, "remove from her body, and her mind, the dirty realities of life under ISIS." Trauma is rife throughout the population, and mental health issues can be expected to be as well.
Recent research by the organization Save the Children revealed that Mosul's children have shown "dangerous levels of psychological damage," and even exhibited "toxic stress" signs, all conditions that affect children's "mental and physical health."[4] The organization is trying to raise awareness about the issue as well as asking for funding and support from the government of Iraq to provide trained psychologists for the affected populations. Many other organizations are also providing mental health support for internally displaced people, but there still exists a huge need for long-term help, especially in the case of those who are not easy to identify and reach.
According to government officials in Iraq, an estimated half a million youth lived and served under ISIS-dominated territory in Iraq.[5] Some became Cubs of the Caliphate. Others attended ISIS schools where beheadings and brutality served as the norm. Even those kept at home still witnessed atrocities out on the streets. Having the appropriate treatment and care is crucial to prevent those kids who did not get sucked into violence, including those who did, from continuing a path set out by ISIS to continue the cycle of violence and become perpetrators of violence themselves.
ICSVE interviews with government officials and mental healthcare practitioners in Iraq revealed that, generally speaking, Iraqis, and Syrians for that matter, often have strong stigmas against addressing mental illness or pursuing psychological therapy altogether. Equally important, Iraq is bereft of many of the well-trained psychologists and psychiatrists they once had, with many having moved to the Gulf States and Jordan during the 2003 U.S.- led coalition invasion of Iraq. In 2006, when we introduced the Detainee Rehabilitation Program for the U.S. Department of Defense to address the 23,000 detainees and 800 juveniles held at the time in Iraq, we found it difficult to find qualified Iraqi psychologists and social workers.[6] The situation has only worsened since then. How will the psychological problems be dealt with remains yet to be discovered.
Laudably, the Prime Minister's office in Iraq has already introduced a number of measures focused on education and deploying psychologists to survey teachers and youth in the affected areas to learn how to identify and serve their needs. Similarly, prison officials in Iraq are also looking at how to develop rehabilitation and reintegration programs for youth currently imprisoned who served under ISIS.[7]
There appears to be hope on the part of the government of Iraq to release youth who served under ISIS while their elder cadres who organized and took part in systematic rapes, beheadings, and killings will generally face death sentences. The will of Iraqi officials, both in Kurdistan and Baghdad, to rehabilitate and reintegrate detained youth and the spouses of ISIS cadres and their children who have been detained in camps—with their movements restricted—is laudable. More importantly, such efforts are necessary as this is not a problem that interested parties can overlook or kill their way through—there simply are too many youth and families who have been affected. These are complex issues that require effective rehabilitation and careful release programs that work not only with the youth held in prison but also with their family members and communities to whom they are being released.
A senior police officer in the Mosul region whose brother was abducted by Islamic State militants told journalists, "I am affected — and there are a lot of people who are affected like me…[I] don't believe that anyone who lost a family member will forget this." [8] Indeed, the fact of having served under ISIS is not easily forgivable, even for youth who did not rape, torture, or kill, as well as ISIS family members—including the wives of ISIS members—who did engage in or carried out such atrocities. The fact of having served or having been a family member of cadres in such a heinous organization can make it difficult to be welcomed back or to live safely in one's community without social stigma or actual revenge occurring.
Arguably, one of the thorny problems is that Iraqi culture assumes a culture of revenge, enacted in the years of absence of adequate safety and security in many areas of Iraq. With the 2003 U.S.-led coalition invasion of Iraq, Iraqi society has witnessed tribes, militias, and individuals often taking matters of justice into their own hands. Sectarian violence unleashed by Zarqawi's al Qaeda in Iraq slashed open societal rifts that have not yet healed. This was followed by revenge narratives that became especially pronounced during the period of Maliki's second term in power—often seen as largely responsible for sidelining the Sunni population in Iraq and eventually leading to the rise of ISIS in Iraq. To this this day, such narratives still permeate popular culture on both sides of the sectarian divide.
Revenge attacks and killings continue to occur in post-ISIS Mosul as well. In an area near Mosul, fifteen family members of ISIS cadres were reportedly beaten to death while spouses of ISIS cadres report being terrified.[9] ISIS youth we interviewed in prison in Kurdistan also expressed fears that if released Shia death squads would hunt them down and kill them. Indeed, stories abound of Shia militias who have taken justice into their own hands, throwing ISIS cadres off cliffs and conducting systematic summary executions—to just name a few.[10] There are also reports of young people being detained and brutally attacked while fleeing Mosul without any proof of them being ISIS members. The Associated Press (AP) reported the Iraqi government forces at checkpoints treated those fleeing from Mosul as ISIS' family members versus as innocent civilians fleeing a terrorist group.[11] Unless addressed, such stereotypes will further widen the gap between the people of Mosul and the rest of the population of Iraq.
One interesting effort at reconciliation and healing has been made to break through the ideological indoctrination and terror techniques that ISIS engaged in and break stereotypes they instilled in the youth of Mosul and the rest of Iraq. This effort brings together hundreds of Sunni young men from Mosul who lived under ISIS rules to meet with Shia' people from Iraq's southern provinces. It was made to break the misconception that both groups harbor about each other. The initiative was filmed and is called Hala Bikkon, or You're Welcome.
The short documentary showcases young men of Mosul who were taught by ISIS that the southerners [Shia'] were their enemy and told to wipe them from the face of the earth, now meeting these Shia in person. One of the young men states, "When Daesh came, we were told that people of the south hated Sunnis, southerners were going to kill us." While the sectarian strife in Iraq is longstanding, and although many of the young men knew that such characterizations were only partially true, if true at all, they did not feel equipped or courageous enough to argue with Daesh.
That Sunni and Shia citizens alike call today for unity in Iraq and to denounce the ethnic and sectarian division that Zarqawi's al-Qaeda in Iraq unleashed after the U.S.-led coalition invasion of Iraq and that Daesh has been capitalizing on—and trying once again to magnify—is commendable. One of the bus riders optimistically asserted that despite ISIS' evil indoctrination, "the youth of Mosul have not been influenced by Daesh's ideology," instilling hope in the viewer. The filmed visit between the two groups of young men went well, and trips to other places in Iraq are being planned in the future. This and similar initiatives are important and necessary to rebuild unity across sectarian divides that terrorist groups have exploited, but they also have to happen on the higher policy and grassroots levels as well as be reflected in actual governance and security measures. The simple breaking of stereotypes is unlikely to be enough to rebuild confidence and trust between the different ethnic groups who have experienced all the brutality that has transpired.
Any efforts at rehabilitation of ISIS youth, spouses and wider family members must seriously take into account the issue of deep traumatization and family and community reintegration. In a context in which collective punishment is occurring and revenge is at times generalized to anyone connected to ISIS, the government of Iraq will have to find a way to carefully work not only with former cadres and family members they wish to release back into society, but also with their communities, tribes, and wider family members who must be ready and willing to take them back.
Our ICSVE research already revealed setbacks with Yazidi boys, who after being forced into the Cubs of the Caliphate, were released back to their traumatized mothers (who had also witnessed the killings of their family members and who may also have been rape victims). These boys had been ideologically indoctrinated into ISIS, witnessed extreme brutality, were taught to be brutal themselves, and were then released back to their equally traumatized mothers without any good treatment. They are reported to be confused and aggressive while their mothers are unable to cope in the face of these young boys predictably acting out their overwhelming trauma in extreme conduct disorders. In Erbil, the Kurdistan Region of Iraq, ICSVE researchers were also informed about a young boy who had been part of ISIS and was released without any adequate planning and preparation while his parents had gone missing. Having nowhere secure to return to, the boy went back to his ISIS connections. Meanwhile, human rights workers, as well as family members of ISIS cadres, report being on the receiving end of threats. They are told to leave, face collective punishments, round-ups, and detention of entire families.[12]
Conclusion
Reconciliation and peacebuilding in post-ISIS Mosul, including post-ISIS Iraq, requires strong political will and determination. Strictly speaking in the context of liberated Mosul, sentiments and attitudes of projecting collective guilt upon those who lived under ISIS must be countered. The manner in which justice and reconciliation is carried out in post-ISIS Mosul will have a huge bearing on the future Shia-Sunni relationship in Iraq. Equally important, while crimes against all communities must be investigated, acts of arbitrary revenge towards select communities must be avoided at all costs. Such crimes must beinvestigated and properly dealt with when they do occur. Security and justice for all is paramount to successful rebuilding. Such an approach is necessary to safeguarding the long-term success of Iraqi forces in defeating ISIS in Mosul, and in the wider Iraq, and to minimize the prospect for the reemergence of conditions that led to the rise of ISIS in the first place. By the same token, those who once lived in the ISIS-held territory in Iraq must begin to trust their government and have confidence in their ability to provide for their security and ensure justice.
Given that in reality it is impossible to eliminate everyone who fell prey to ISIS and who offered support to them, a transparent legal mechanism must be put in place to sort out those who are truly guilty and separate them from those able to be rehabilitated and reintegrated. Robust deradicalization and post-traumatic stress disorder programs then must be introduced to address and heal the wounds that exist in the psyche of young children, families, and wider communities. Failure to rehabilitate and reintegrate the youth, particularly those who lived under ISIS, could jeopardize the long-term success of the successful operation against ISIS in Mosul and potentially result in the return of ISIS or other radical violent elements representing the Sunni struggle in Iraq through violence. Arguably, these rehabilitation efforts are costly and will not be easy to achieve, but the costs of failing are even higher in terms of seeing a resurgence of ISIS or similar to ISIS ideology and violence.
---
Reference for this Article: Speckhard, A., Wakim, G., & Shajkovci, A. (July 27, 2017) Ensuring a Long-term Win Against ISIS In Mosul: The Need for Rehabilitation, Reintegration & Restoring Security and Justice. ICSVE Research Reports
Grace Wakim – is a Research Fellow at the International Center for the Study of Violent Extremism (ICSVE) working on the ISIS Defectors Interviews Project and providing linguistic and subject matter expertise on the Middle East. She is a native Arabic speaker and has a BA in English with a concentration in Linguistics from George Mason University. She comes from years of experience working in the Arab media where she was a promotion producer for different Arabic channels, including news channels. She is pursuing an advanced degree in International Security.
Ardian Shajkovci, Ph.D. – is the Director of Research and a Senior Research Fellow at the International Center for the Study of Violent Extremism (ICSVE). He has been collecting interviews with ISIS defectors and studying their trajectories into and out of terrorism as well as training key stakeholders in law enforcement, intelligence, educators, and other countering violent extremism professionals on the use of counter-narrative messaging materials produced by ICSVE both locally and internationally. He has also been studying the use of children as violent actors by groups such as ISIS and how to rehabilitate them. He has conducted fieldwork in Western Europe, the Balkans, Central Asia, and the Middle East, mostly recently in Jordan and Iraq. He has presented at professional conferences and published on the topic of radicalization and terrorism. Prior to joining ICSVE, Ardian has spent nearly a decade working in both the private and public sectors, including with international organizations and the media in a post-conflict environment. He is fluent in several languages. He holds a doctorate in Public Policy and Administration, with a focus on Homeland Security Policy, from Walden University. He obtained his M.A. degree in Public Policy and Administration from Northwestern University and a B.A. degree in International Relations and Diplomacy from Dominican University. He also holds several professional certifications in the field of homeland security as well as a professional designation for his contributions to the field of homeland security and homeland security efforts in general. He is also an adjunct professor teaching counterterrorism courses.
References:
[1] See for example Daniel Engber. Available at http://www.slate.com/articles/news_and_politics/explainer/2006/09/god_is_still_great.html
[2] ICSVE Interviews with officials at the Ministry of Peshmerga, Sulaymaniyah, Iraq (June 2017).
[3] Anne Speckhard and Ahmet S. Yayla. "ISIS Defectors: Inside stories of the terrorist caliphate. Advances Press, LLC, 2016.
[4] Save the Children (July 5, 2017). "Mosul's children mentally scared by brutal conflicts," available at http://www.savethechildren.org.uk/2017-07/mosul%E2%80%99s-children-mentally-scarred-brutal-conflict
[5] ICSVE interviews with officials in Baghdad, Iraq. "Education in Iraq Post Daesh-ISIL Terror," Conference (March 29-30, 2017).
[6] First author personal accounts in Iraq while tasked with the program.
[7] In both cases ICSVE researchers have been giving their time and expertise to aid in such efforts; Charles Stafford. (July 2017). "Iraqi prison hopes to reform ISIL recruits. "Al-Jazeera. Available at http://www.aljazeera.com/video/news/2017/07/iraqi-prison-hopes-reform-isil-recruits-170721114348232.html
[8] Anna Lekas Miller. (July 19, 2017). "Revenge attacks on families of ISIS could start a new cycle of violence in Iraq," The Intercept. Available at https://theintercept.com/2017/07/19/revenge-attacks-on-families-of-isis-members-could-start-a-new-cycle-of-violence-in-iraq/.
[9] Anna Lekas Miller. "Revenge attacks on families of ISIS could start a new cycle of violence in Iraq."
[10] Patrick Cockburn. (July 18, 2017). "More than just revenge: Why ISIS fighters are being thrown off buildings in Mosul." Independent. Available at http://www.independent.co.uk/news/world/middle-east/isis-mosul-iraq-fighters-killed-thrown-off-buildings-reasons-corruption-revenge-patrick-cockburn-a7845846.html; Zubeda, Personal communication (July 2017).
[11] Associated Press. (July 2017). "Tensions rise in waning days of Mosul battle." Available at http://www.detroitnews.com/story/news/world/2017/07/05/iraq-mosul/103456696/
[12] Human Rights Watch. (July 13, 2017)."Iraq: Alleged ISIS families sent to 'rehabilitation camp:' Evictions, detentions amount to collective punishment." The Intercept. Available at https://www.hrw.org/news/2017/07/13/iraq-alleged-isis-families-sent-rehabilitation-camp; ICSVE researcher personal communication with human rights advocates. Sulaymaniyah, Iraq (June 2017).
Process to draft Syria constitution begins this week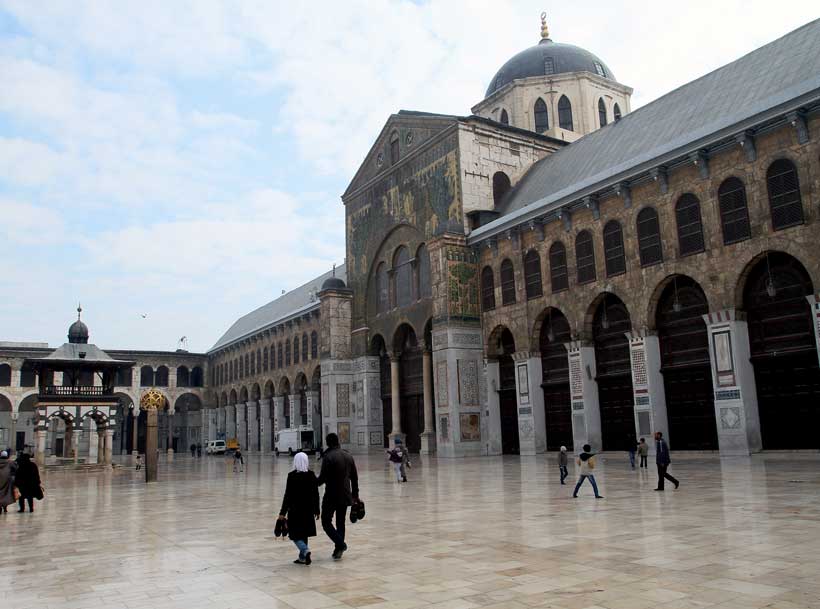 The process of drafting a new constitution for Syria will begin this week, the UN Special Envoy for the country, Geir Pedersen, said on Sunday at a press conference in Geneva.
Mr. Pedersen was speaking following a meeting with the government and opposition co-chairs of the Syrian Constitutional Committee, who have agreed to start the process for constitutional reform.
The members of its so-called "small body", tasked with preparing and drafting the Constitution, are in the Swiss city for their sixth round of talks in two years, which begin on Monday.
Their last meeting, held in January, ended without progress, and the UN envoy has been negotiating between the parties on a way forward.
"The two Co-Chairs now agree that we will not only prepare for constitutional reform, but we will prepare and start drafting for constitutional reform," Mr. Pedersen told journalists.
"So, the new thing this week is that we will actually be starting a drafting process for constitutional reform in Syria."
The UN continues to support efforts towards a Syrian-owned and led political solution to end more than a decade of war that has killed upwards of 350,000 people and left 13 million in need of humanitarian aid.
An important contribution
The Syrian Constitutional Committee was formed in 2019, comprising 150 men and women, with the Government, the opposition and civil society each nominating 50 people.
This larger group established the 45-member small body, which consists of 15 representatives from each of the three sectors.
For the first time ever, committee co-chairs Ahmad Kuzbari, the Syrian government representative, and Hadi al-Bahra, from the opposition side, met together with Mr. Pedersen on Sunday morning.
He described it as "a substantial and frank discussion on how we are to proceed with the constitutional reform and indeed in detail how we are planning for the week ahead of us."
Mr. Pedersen told journalists that while the Syrian Constitutional Committee is an important contribution to the political process, "the committee in itself will not be able to solve the Syrian crisis, so we need to come together, with serious work, on the Constitutional Committee, but also address the other aspects of the Syrian crisis."
North Africa: Is Algeria Weaponizing Airspace and Natural Gas?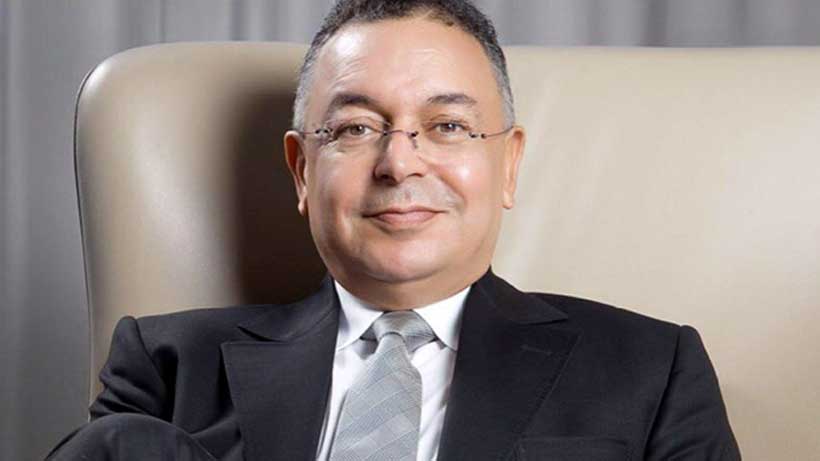 In a series of shocking and unintelligible decisions, the Algerian Government closed its airspace to Moroccan military and civilian aircraft on September 22, 2021, banned French military planes from using its airspace on October 3rd, and decided not to renew the contract relative to the Maghreb-Europe gas pipeline, which goes through Morocco and has been up and running since 1996–a contract that comes to end on October 31.
In the case of Morocco, Algeria advanced 'provocations and hostile' actions as a reason to shut airspace and end the pipeline contract, a claim that has yet to be substantiated with evidence. Whereas in the case of France, Algeria got angry regarding visa restrictions and comments by French President Emmanuel Macron on the Algerian military grip on power and whether the North African country was a nation prior to French colonization in 1830.
Tensions for decades
Algeria has had continued tensions with Morocco for decades, over border issues and over the Western Sahara, a territory claimed by Morocco as part of its historical territorial unity, but contested by Algeria which supports an alleged liberation movement that desperately fights for independence since the 1970s.
With France, the relation is even more complex and plagued with memories of colonial exactions and liberation and post-colonial traumas, passions and injuries. France and Algeria have therefore developed, over the post-independence decades, a love-hate attitude that quite often mars otherwise strong economic and social relations.
Algeria has often reacted to the two countries' alleged 'misbehavior' by closing borders –as is the case with Morocco since 1994—or calling its ambassadors for consultations, or even cutting diplomatic relations, as just happened in August when it cut ties with its western neighbor.
But it is the first-time Algeria resorts to the weaponization of energy and airspace. "Weaponization" is a term used in geostrategy to mean the use of goods and commodities, that are mainly destined for civilian use and are beneficial for international trade and the welfare of nations, for geostrategic, political and even military gains. As such "weaponization" is contrary to the spirit of free trade, open borders, and solidarity among nations, values that are at the core of common international action and positive globalization.
What happened?
Some observers advance continued domestic political and social unrest in Algeria, whereby thousands of Algerians have been taking to the streets for years to demand regime-change and profound political and economic reforms. Instead of positively responding to the demands of Algerians, the government is probably looking for desperate ways to divert attention and cerate foreign enemies as sources of domestic woes. Morocco and France qualify perfectly for the role of national scapegoats.
It may be true also that in the case of Morocco, Algeria is getting nervous at its seeing its Western neighbor become a main trade and investment partner in Africa, a role it can levy to develop diplomatic clout regarding the Western Sahara issue. Algeria has been looking for ways to curb Morocco's growing influence in Africa for years. A pro-Algerian German expert, by the name of Isabelle Werenfels, a senior fellow in the German Institute for International and Security Affairs, even recommended to the EU to put a halt to Morocco's pace and economic clout so that Algeria could catch up. Weaponization may be a desperate attempt to hurt the Moroccan economy and curb its dynamism, especially in Africa.
The impact of Algeria's weaponization of energy and airspace on the Moroccan economy is minimal and on French military presence in Mali is close to insignificant; however, it shows how far a country that has failed to administer the right reforms and to transfer power to democratically elected civilians can go.
In a region, that is beleaguered by threats and challenges of terrorism, organized crime, youth bulge, illegal migration and climate change, you would expect countries like Algeria, with its geographic extension and oil wealth, to be a beacon of peace and cooperation. Weaponization in international relations is inacceptable as it reminds us of an age when bullying and blackmail between nations, was the norm. The people of the two countries, which share the same history, language and ethnic fabric, will need natural gas and unrestricted travel to prosper and grow and overcome adversity; using energy and airspace as weapons is at odds with the dreams of millions of young people in Algeria and Morocco that aspire for a brighter future in an otherwise gloomy economic landscape. Please don't shatter those dreams!
Breaking The Line of the Israel-Palestine Conflict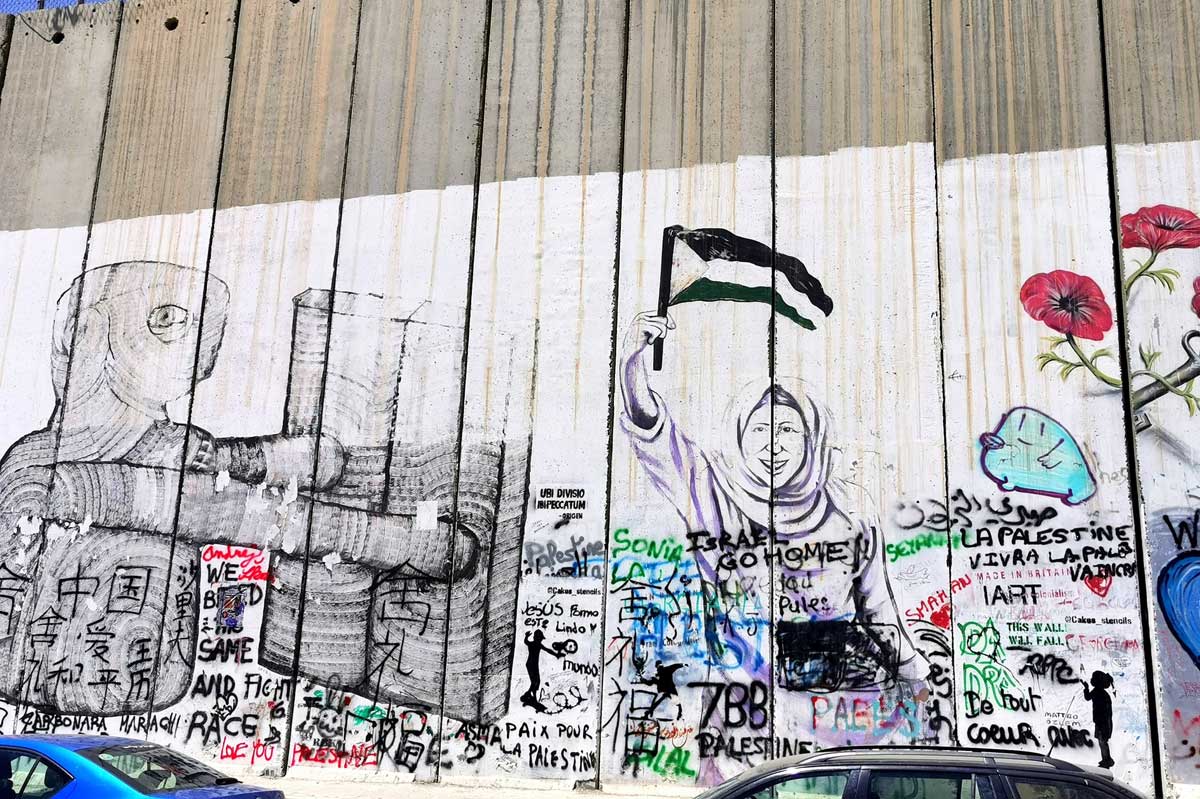 The conflict between Israel-Palestine is a prolonged conflict and has become a major problem, especially in the Middle East region.
A series of ceasefires and peace negotiations between Israel and Palestine that occurred repeatedly did not really "normalize" the relationship between the two parties.
In order to end the conflict, a number of parties consider that the two-state solution is the best approach to create two independent and coexistent states. Although a number of other parties disagreed with the proposal, and instead proposed a one-state solution, combining Israel, the West Bank, and the Gaza Strip into one big state.
Throughout the period of stalemate reaching an ideal solution, the construction and expansion of settlements carried out illegally by Israel in the Palestinian territories, especially the West Bank and East Jerusalem, also continued without stopping and actually made the prospect of resolving the Israeli-Palestinian crisis increasingly eroded, and this could jeopardize any solutions.
The attempted forced eviction in the Sheikh Jarrah district, which became one of the sources of the conflict in May 2021, for example, is an example of how Israel has designed a system to be able to change the demographics of its territory by continuing to annex or "occupy" extensively in the East Jerusalem area. This is also done in other areas, including the West Bank.
In fact, Israel's "occupation" of the eastern part of Jerusalem which began at the end of the 1967 war, is an act that has never received international recognition.
This is also confirmed in a number of resolutions issued by the UN Security Council Numbers 242, 252, 267, 298, 476, 478, 672, 681, 692, 726, 799, 2334 and also United Nations General Assembly Resolutions Number 2253, 55/130, 60/104, 70/89, 71/96, A/72/L.11 and A/ES-10/L.22 and supported by the Advisory Opinion issued by the International Court of Justice (ICJ) in 2004 on Legal Consequences of The Construction of A Wall in The Occupied Palestine Territory which states that East Jerusalem is part of the Palestinian territories under Israeli "occupation".
1 or 2 country solution
Back to the issue of the two-state solution or the one-state solution that the author mentioned earlier. The author considers that the one-state solution does not seem to be the right choice.
Facts on the ground show how Israel has implemented a policy of "apartheid" that is so harsh against Palestinians. so that the one-state solution will further legitimize the policy and make Israel more dominant. In addition, there is another consideration that cannot be ignored that Israel and Palestine are 2 parties with very different and conflicting political and cultural identities that are difficult to reconcile.
Meanwhile, the idea of ​​a two-state solution is an idea that is also difficult to implement. Because the idea still seems too abstract, especially on one thing that is very fundamental and becomes the core of the Israel-Palestine conflict, namely the "division" of territory between Israel and Palestine.
This is also what makes it difficult for Israel-Palestine to be able to break the line of conflict between them and repeatedly put them back into the status quo which is not a solution to the Israel-Palestine conflict.
The status quo, is in fact a way for Israel to continue to "annex" more Palestinian territories by establishing widespread and systematic illegal settlements in the West Bank and East Jerusalem. Today, more than 600,000 Israeli settlers now live in the West Bank and East Jerusalem.
In fact, a number of resolutions issued by the UN Security Council have explicitly and explicitly called for Israel to end the expansion of Israeli settlement construction in the occupied territory and require recognition of the sovereignty, territorial integrity and political independence of the region.
Thus, all efforts and actions of Israel both legislatively and administratively that can cause changes in the status and demographic composition in East Jerusalem and the West Bank must continue to be condemned. Because this is a violation of the provisions of international law.
Fundamental thing
To find a solution to the conflict, it is necessary to look back at the core of the conflict that the author has mentioned earlier, and the best way to resolve the Israeli-Palestinian conflict is to encourage Israel to immediately end the "occupation" that it began in 1967, and return the settlements to the pre-Islamic borders 1967 In accordance with UN Security Council resolution No. 242.
But the question is, who can stop the illegal Israeli settlements in the East Jerusalem and West Bank areas that violate the Palestinian territories?
In this condition, international political will is needed from countries in the world, to continue to urge Israel to comply with the provisions of international law, international humanitarian law, international human rights law and also the UN Security Council Resolutions.
At the same time, the international community must be able to encourage the United Nations, especially the United Nations Security Council, as the organ that has the main responsibility for maintaining and creating world peace and security based on Article 24 of the United Nations Charter to take constructive and effective steps in order to enforce all United Nations Resolutions, and dare to sanction violations committed by Israel, and also ensure that Palestinian rights are important to protect.
So, do not let this weak enforcement of international law become an external factor that also "perpetuates" the cycle of the Israel-Palestine conflict. It will demonstrate that John Austin was correct when he stated that international law is only positive morality and not real law.
And in the end, the most fundamental thing is that the blockade, illegal development, violence, and violations of international law must end. Because the ceasefire in the Israel-Palestine conflict is only a temporary solution to the conflict.