Ensuring a Long-term Win Against ISIS In Mosul
Authors: Anne Speckhard, Ph.D., Grace Wakim & Ardian Shajkovci, Ph.D.
Allah Akbar (meaning God is Greatest) is a colloquial expression commonly used by Muslims, especially in the Arab world, to praise God and express commitment to the religion of Islam. Muslims often use the term to express emotions, such as gratitude, fear, and joy.
Sometimes, it is overused and clichéd—to the point of losing its intended meaning—such as when chanted during soccer matches. [1] To many in the West, Allah Akbar represents a petrifying expression, especially when used in relation to al-Qaeda's, and now ISIS', version of their so-called "martyrdom" operations. However, for the people of Mosul, it should now serve as one of the most meaningful phrases. Indeed, as the recapture of Mosul from the Islamic State is drawing to an end, the citizens of Mosul can joyfully repeat this familiar term—and without any terrorism connotations or undertones.
The military assault to recapture Mosul from ISIS started in October 2016. At the time, ICSVE researchers wrote, Competing Interests, Civilian Confusion, Conspiracy Theories and Chaos in the Assault on Mosul. Now, facing liberation, we wonder whether the same observations apply post-liberation? Will the sectarian conflicts that already existed well before ISIS took over territories in Iraq be more accentuated following the fall of ISIS? Can those who lived under ISIS, particularly impressionable youth who have become entrenched in ISIS' doctrines and their malevolent beliefs, be able to recover? Can they be rehabilitated in detention? If so, can they safely be reintegrated into communities ravaged by the brutalities of ISIS?
Many would argue that by losing Mosul, ISIS lost an important battle. There are still many unknown challenges, however, and celebrations for some have been cut short by worrying signals of potential strife to come. Despite losing their territory, ISIS is still recruiting online while its homegrown and directed "lone wolf" extremists have, and continue to be, deployed around the world. Their threat remains global. Locally speaking, in Iraq, ISIS still has many of their members and supporters hiding out in urban environments and refugee camps, among others. Peshmerga leadership shared with ICSVE researchers that they have pieced together a list of approximately 20,000 ISIS cadres and ISIS affiliates and supporters. This crucial intelligence is being used to target and hunt down such individuals in the region.
ISIS militants are also known to pursue defectors who flee the group, as revealed in our interviews with ISIS prisoners. One Iraqi boy who escaped ISIS in the past year and made it into a refugee camp told ICSVE researchers how his ISIS emir repeatedly contacted him, stalking and telling him that he could not leave and that he needed to act as a sleeper agent. His safety and true separation from the group actually came with arrest. Yet, Iraqi officials, both in Kurdistan and Baghdad, shared that when youth or family members of ISIS cadres are arrested and detained, authorities often face legal, process-related, and ethical barriers in assessing how to deal with them. While at the same time, we heard repeatedly a genuine desire by prison and government officials to rehabilitate and reintegrate youth.[2]
In addition to challenges associated with rebuilding and reconstructing the physical Mosul, the challenge of rewiring the psychological state—at a minimum, to its pre-ISIS capture state—of its residents will remain a daunting task, particularly in the context of children who were molded under ISIS' tutelage and the wider traumatized population. The citizens of Mosul have witnessed beheadings, hand-cuttings, torture, murders, and other forms of violence. In some cases, some even had to reluctantly participate and engage in these activities. ISIS defectors told ICSVE interviewers how men and women, and even children, were forcibly gathered to watch the beheadings of people on the streets, which represented ISIS' way of making clear that any resistance was futile and would lead to brutal punishment. The group put big screens up in the streets to inundate residents, including children, with their propaganda videos and atrocities—all framed in terms of glorious actions and with the purpose of desensitizing its residents to violence. Defectors spoke about the normalization of brutality, among both children and adults. One ICSVE interviewed defector expressed concerns about the dangerous effects of violence on children in particular—that is, how they will ever be recovered after having grown up under extreme brutality.[3]
Populations in conflict zones almost always have high rates of traumatization and usually display serious symptoms of Post-Traumatic Stress Disorder (PTSD). Saddam's Baathist regime, the 2003 U.S.-led coalition invasion, and the post-2003 events that further widened the Sunni-Shia divide and violence are deeply entrenched in Iraq's collective consciousness, creating a normalcy in repeated traumatization and post-traumatic arousal states among the general population. One woman who escaped to Baghdad after being subjected to the brutal rule of ISIS relayed her inability to stop compulsively washing her hands, and even her hair, sometimes using harsh bleach to attempt to, as she described, "remove from her body, and her mind, the dirty realities of life under ISIS." Trauma is rife throughout the population, and mental health issues can be expected to be as well.
Recent research by the organization Save the Children revealed that Mosul's children have shown "dangerous levels of psychological damage," and even exhibited "toxic stress" signs, all conditions that affect children's "mental and physical health."[4] The organization is trying to raise awareness about the issue as well as asking for funding and support from the government of Iraq to provide trained psychologists for the affected populations. Many other organizations are also providing mental health support for internally displaced people, but there still exists a huge need for long-term help, especially in the case of those who are not easy to identify and reach.
According to government officials in Iraq, an estimated half a million youth lived and served under ISIS-dominated territory in Iraq.[5] Some became Cubs of the Caliphate. Others attended ISIS schools where beheadings and brutality served as the norm. Even those kept at home still witnessed atrocities out on the streets. Having the appropriate treatment and care is crucial to prevent those kids who did not get sucked into violence, including those who did, from continuing a path set out by ISIS to continue the cycle of violence and become perpetrators of violence themselves.
ICSVE interviews with government officials and mental healthcare practitioners in Iraq revealed that, generally speaking, Iraqis, and Syrians for that matter, often have strong stigmas against addressing mental illness or pursuing psychological therapy altogether. Equally important, Iraq is bereft of many of the well-trained psychologists and psychiatrists they once had, with many having moved to the Gulf States and Jordan during the 2003 U.S.- led coalition invasion of Iraq. In 2006, when we introduced the Detainee Rehabilitation Program for the U.S. Department of Defense to address the 23,000 detainees and 800 juveniles held at the time in Iraq, we found it difficult to find qualified Iraqi psychologists and social workers.[6] The situation has only worsened since then. How will the psychological problems be dealt with remains yet to be discovered.
Laudably, the Prime Minister's office in Iraq has already introduced a number of measures focused on education and deploying psychologists to survey teachers and youth in the affected areas to learn how to identify and serve their needs. Similarly, prison officials in Iraq are also looking at how to develop rehabilitation and reintegration programs for youth currently imprisoned who served under ISIS.[7]
There appears to be hope on the part of the government of Iraq to release youth who served under ISIS while their elder cadres who organized and took part in systematic rapes, beheadings, and killings will generally face death sentences. The will of Iraqi officials, both in Kurdistan and Baghdad, to rehabilitate and reintegrate detained youth and the spouses of ISIS cadres and their children who have been detained in camps—with their movements restricted—is laudable. More importantly, such efforts are necessary as this is not a problem that interested parties can overlook or kill their way through—there simply are too many youth and families who have been affected. These are complex issues that require effective rehabilitation and careful release programs that work not only with the youth held in prison but also with their family members and communities to whom they are being released.
A senior police officer in the Mosul region whose brother was abducted by Islamic State militants told journalists, "I am affected — and there are a lot of people who are affected like me…[I] don't believe that anyone who lost a family member will forget this." [8] Indeed, the fact of having served under ISIS is not easily forgivable, even for youth who did not rape, torture, or kill, as well as ISIS family members—including the wives of ISIS members—who did engage in or carried out such atrocities. The fact of having served or having been a family member of cadres in such a heinous organization can make it difficult to be welcomed back or to live safely in one's community without social stigma or actual revenge occurring.
Arguably, one of the thorny problems is that Iraqi culture assumes a culture of revenge, enacted in the years of absence of adequate safety and security in many areas of Iraq. With the 2003 U.S.-led coalition invasion of Iraq, Iraqi society has witnessed tribes, militias, and individuals often taking matters of justice into their own hands. Sectarian violence unleashed by Zarqawi's al Qaeda in Iraq slashed open societal rifts that have not yet healed. This was followed by revenge narratives that became especially pronounced during the period of Maliki's second term in power—often seen as largely responsible for sidelining the Sunni population in Iraq and eventually leading to the rise of ISIS in Iraq. To this this day, such narratives still permeate popular culture on both sides of the sectarian divide.
Revenge attacks and killings continue to occur in post-ISIS Mosul as well. In an area near Mosul, fifteen family members of ISIS cadres were reportedly beaten to death while spouses of ISIS cadres report being terrified.[9] ISIS youth we interviewed in prison in Kurdistan also expressed fears that if released Shia death squads would hunt them down and kill them. Indeed, stories abound of Shia militias who have taken justice into their own hands, throwing ISIS cadres off cliffs and conducting systematic summary executions—to just name a few.[10] There are also reports of young people being detained and brutally attacked while fleeing Mosul without any proof of them being ISIS members. The Associated Press (AP) reported the Iraqi government forces at checkpoints treated those fleeing from Mosul as ISIS' family members versus as innocent civilians fleeing a terrorist group.[11] Unless addressed, such stereotypes will further widen the gap between the people of Mosul and the rest of the population of Iraq.
One interesting effort at reconciliation and healing has been made to break through the ideological indoctrination and terror techniques that ISIS engaged in and break stereotypes they instilled in the youth of Mosul and the rest of Iraq. This effort brings together hundreds of Sunni young men from Mosul who lived under ISIS rules to meet with Shia' people from Iraq's southern provinces. It was made to break the misconception that both groups harbor about each other. The initiative was filmed and is called Hala Bikkon, or You're Welcome.
The short documentary showcases young men of Mosul who were taught by ISIS that the southerners [Shia'] were their enemy and told to wipe them from the face of the earth, now meeting these Shia in person. One of the young men states, "When Daesh came, we were told that people of the south hated Sunnis, southerners were going to kill us." While the sectarian strife in Iraq is longstanding, and although many of the young men knew that such characterizations were only partially true, if true at all, they did not feel equipped or courageous enough to argue with Daesh.
That Sunni and Shia citizens alike call today for unity in Iraq and to denounce the ethnic and sectarian division that Zarqawi's al-Qaeda in Iraq unleashed after the U.S.-led coalition invasion of Iraq and that Daesh has been capitalizing on—and trying once again to magnify—is commendable. One of the bus riders optimistically asserted that despite ISIS' evil indoctrination, "the youth of Mosul have not been influenced by Daesh's ideology," instilling hope in the viewer. The filmed visit between the two groups of young men went well, and trips to other places in Iraq are being planned in the future. This and similar initiatives are important and necessary to rebuild unity across sectarian divides that terrorist groups have exploited, but they also have to happen on the higher policy and grassroots levels as well as be reflected in actual governance and security measures. The simple breaking of stereotypes is unlikely to be enough to rebuild confidence and trust between the different ethnic groups who have experienced all the brutality that has transpired.
Any efforts at rehabilitation of ISIS youth, spouses and wider family members must seriously take into account the issue of deep traumatization and family and community reintegration. In a context in which collective punishment is occurring and revenge is at times generalized to anyone connected to ISIS, the government of Iraq will have to find a way to carefully work not only with former cadres and family members they wish to release back into society, but also with their communities, tribes, and wider family members who must be ready and willing to take them back.
Our ICSVE research already revealed setbacks with Yazidi boys, who after being forced into the Cubs of the Caliphate, were released back to their traumatized mothers (who had also witnessed the killings of their family members and who may also have been rape victims). These boys had been ideologically indoctrinated into ISIS, witnessed extreme brutality, were taught to be brutal themselves, and were then released back to their equally traumatized mothers without any good treatment. They are reported to be confused and aggressive while their mothers are unable to cope in the face of these young boys predictably acting out their overwhelming trauma in extreme conduct disorders. In Erbil, the Kurdistan Region of Iraq, ICSVE researchers were also informed about a young boy who had been part of ISIS and was released without any adequate planning and preparation while his parents had gone missing. Having nowhere secure to return to, the boy went back to his ISIS connections. Meanwhile, human rights workers, as well as family members of ISIS cadres, report being on the receiving end of threats. They are told to leave, face collective punishments, round-ups, and detention of entire families.[12]
Conclusion
Reconciliation and peacebuilding in post-ISIS Mosul, including post-ISIS Iraq, requires strong political will and determination. Strictly speaking in the context of liberated Mosul, sentiments and attitudes of projecting collective guilt upon those who lived under ISIS must be countered. The manner in which justice and reconciliation is carried out in post-ISIS Mosul will have a huge bearing on the future Shia-Sunni relationship in Iraq. Equally important, while crimes against all communities must be investigated, acts of arbitrary revenge towards select communities must be avoided at all costs. Such crimes must beinvestigated and properly dealt with when they do occur. Security and justice for all is paramount to successful rebuilding. Such an approach is necessary to safeguarding the long-term success of Iraqi forces in defeating ISIS in Mosul, and in the wider Iraq, and to minimize the prospect for the reemergence of conditions that led to the rise of ISIS in the first place. By the same token, those who once lived in the ISIS-held territory in Iraq must begin to trust their government and have confidence in their ability to provide for their security and ensure justice.
Given that in reality it is impossible to eliminate everyone who fell prey to ISIS and who offered support to them, a transparent legal mechanism must be put in place to sort out those who are truly guilty and separate them from those able to be rehabilitated and reintegrated. Robust deradicalization and post-traumatic stress disorder programs then must be introduced to address and heal the wounds that exist in the psyche of young children, families, and wider communities. Failure to rehabilitate and reintegrate the youth, particularly those who lived under ISIS, could jeopardize the long-term success of the successful operation against ISIS in Mosul and potentially result in the return of ISIS or other radical violent elements representing the Sunni struggle in Iraq through violence. Arguably, these rehabilitation efforts are costly and will not be easy to achieve, but the costs of failing are even higher in terms of seeing a resurgence of ISIS or similar to ISIS ideology and violence.
---
Reference for this Article: Speckhard, A., Wakim, G., & Shajkovci, A. (July 27, 2017) Ensuring a Long-term Win Against ISIS In Mosul: The Need for Rehabilitation, Reintegration & Restoring Security and Justice. ICSVE Research Reports
Grace Wakim – is a Research Fellow at the International Center for the Study of Violent Extremism (ICSVE) working on the ISIS Defectors Interviews Project and providing linguistic and subject matter expertise on the Middle East. She is a native Arabic speaker and has a BA in English with a concentration in Linguistics from George Mason University. She comes from years of experience working in the Arab media where she was a promotion producer for different Arabic channels, including news channels. She is pursuing an advanced degree in International Security.
Ardian Shajkovci, Ph.D. – is the Director of Research and a Senior Research Fellow at the International Center for the Study of Violent Extremism (ICSVE). He has been collecting interviews with ISIS defectors and studying their trajectories into and out of terrorism as well as training key stakeholders in law enforcement, intelligence, educators, and other countering violent extremism professionals on the use of counter-narrative messaging materials produced by ICSVE both locally and internationally. He has also been studying the use of children as violent actors by groups such as ISIS and how to rehabilitate them. He has conducted fieldwork in Western Europe, the Balkans, Central Asia, and the Middle East, mostly recently in Jordan and Iraq. He has presented at professional conferences and published on the topic of radicalization and terrorism. Prior to joining ICSVE, Ardian has spent nearly a decade working in both the private and public sectors, including with international organizations and the media in a post-conflict environment. He is fluent in several languages. He holds a doctorate in Public Policy and Administration, with a focus on Homeland Security Policy, from Walden University. He obtained his M.A. degree in Public Policy and Administration from Northwestern University and a B.A. degree in International Relations and Diplomacy from Dominican University. He also holds several professional certifications in the field of homeland security as well as a professional designation for his contributions to the field of homeland security and homeland security efforts in general. He is also an adjunct professor teaching counterterrorism courses.
References:
[1] See for example Daniel Engber. Available at http://www.slate.com/articles/news_and_politics/explainer/2006/09/god_is_still_great.html
[2] ICSVE Interviews with officials at the Ministry of Peshmerga, Sulaymaniyah, Iraq (June 2017).
[3] Anne Speckhard and Ahmet S. Yayla. "ISIS Defectors: Inside stories of the terrorist caliphate. Advances Press, LLC, 2016.
[4] Save the Children (July 5, 2017). "Mosul's children mentally scared by brutal conflicts," available at http://www.savethechildren.org.uk/2017-07/mosul%E2%80%99s-children-mentally-scarred-brutal-conflict
[5] ICSVE interviews with officials in Baghdad, Iraq. "Education in Iraq Post Daesh-ISIL Terror," Conference (March 29-30, 2017).
[6] First author personal accounts in Iraq while tasked with the program.
[7] In both cases ICSVE researchers have been giving their time and expertise to aid in such efforts; Charles Stafford. (July 2017). "Iraqi prison hopes to reform ISIL recruits. "Al-Jazeera. Available at http://www.aljazeera.com/video/news/2017/07/iraqi-prison-hopes-reform-isil-recruits-170721114348232.html
[8] Anna Lekas Miller. (July 19, 2017). "Revenge attacks on families of ISIS could start a new cycle of violence in Iraq," The Intercept. Available at https://theintercept.com/2017/07/19/revenge-attacks-on-families-of-isis-members-could-start-a-new-cycle-of-violence-in-iraq/.
[9] Anna Lekas Miller. "Revenge attacks on families of ISIS could start a new cycle of violence in Iraq."
[10] Patrick Cockburn. (July 18, 2017). "More than just revenge: Why ISIS fighters are being thrown off buildings in Mosul." Independent. Available at http://www.independent.co.uk/news/world/middle-east/isis-mosul-iraq-fighters-killed-thrown-off-buildings-reasons-corruption-revenge-patrick-cockburn-a7845846.html; Zubeda, Personal communication (July 2017).
[11] Associated Press. (July 2017). "Tensions rise in waning days of Mosul battle." Available at http://www.detroitnews.com/story/news/world/2017/07/05/iraq-mosul/103456696/
[12] Human Rights Watch. (July 13, 2017)."Iraq: Alleged ISIS families sent to 'rehabilitation camp:' Evictions, detentions amount to collective punishment." The Intercept. Available at https://www.hrw.org/news/2017/07/13/iraq-alleged-isis-families-sent-rehabilitation-camp; ICSVE researcher personal communication with human rights advocates. Sulaymaniyah, Iraq (June 2017).
The Success of Iranian Activism Shows the Way to Correct European Policies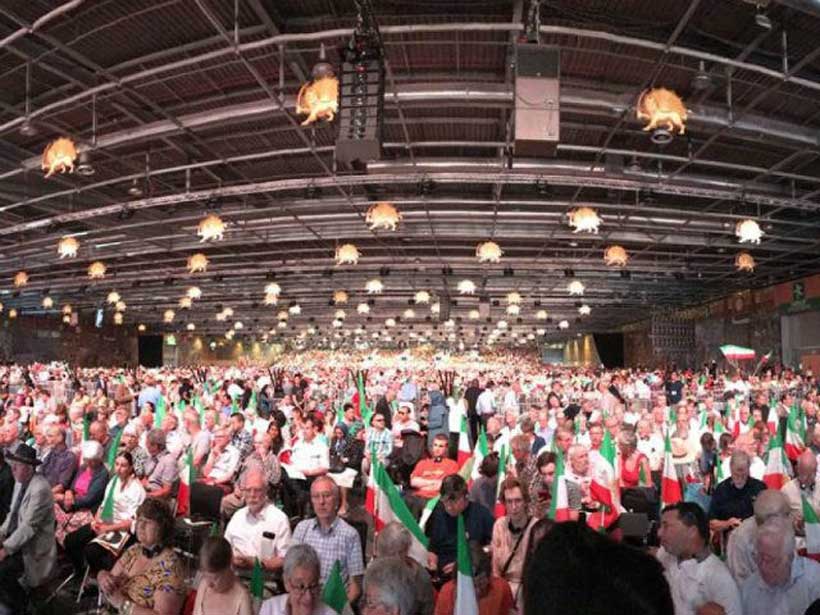 Western policies toward the Islamic Republic of Iran would almost certainly be more assertive and ambitious if the international community was more broadly aware of the power and organization of Iranian activism both inside the country and throughout the global expatriate community.
Fortunately, a growing number of Western policymakers do recognize the influence wielded by Iran's pro-democratic resistance movement, as led by Maryam Rajavi the President elect of the National Council of Resistance of Iran and its main constituent group the People's Mojahedin Organization of Iran (PMOI or MEK).  Dozens of high-profile political figures and experts in Middle Eastern affairs have taken to participating in the NCRI's Free Iran rally, which is held near Paris each summer and attended by tens of thousands of ethnic Iranians from throughout the world.
This past June, those participants put their lives on the line by attending at a time when Iran's domestic affairs are increasingly explosive, with growing consequences for the world at large. On the day of the Free Iran gathering, European authorities arrested two would-be bombers as they attempted to gain access to the event on the orders of a high-ranking Iranian diplomat based in Vienna.
The foiled plot underscored the Iranian regime's flailing attempts to undermine the Iranian opposition. And it was not the only one of its kind. Months earlier, Iranian operatives were caught plotting an attack on the residence of over 2,000 MEK activists who had relocated to Albania from their former headquarters in Iraq. At the same time, federal investigators in the United States were monitoring two agents of the Iran's Ministry of Intelligence. The subsequent criminal indictment noted that their spying would have surely resulted in attacks on US-based opposition activists if they had been left unchecked.
Finally, in October, another Iranian operative was arrested in Denmark for plotting the assassination of Iranian dissidents. This finally sparked a serious push for collective measures to confront and contain Iranian terror treats. A call to action had already emerged from France following an investigation that concluded there was no doubt about Tehran's responsibility for the Paris plot. But in the wake of the Danish arrest and a subsequent meeting of European Union foreign ministers, the stage was seemingly set for the entire EU to adopt economic sanctions that France had already imposed on the Ministry of Intelligence and its agents.
This is, of course, an appropriate response to serious Iranian terror threats. It is made all the more sensible and potentially effective because those threats and their underlying causes are still apparent, and because it follows upon a shift toward much more assertive policies by the US government. But the EU has been notably cautious about making that shift.
The desire for continued access to Iranian markets is surely part of the reason for this. But it might also be said that the US administration is much more aware of the existence of powerful allies inside Iranian society and the expatriate population. After all, some White House officials and close confidants of the US president have been regular attendees at NCRI rallies, including the one that was nearly bombed in June.
European hesitancy is fading now that such threats have come to light and have been shown to not be isolated incidents. That hesitancy might evaporate altogether if more European policymakers were made aware of the organizational capabilities of the MEK, including its contribution to the nationwide uprising that began last December and spawned countless other protests featuring the same anti-government slogans.
Even Iran's Supreme Leader Ali Khamenei acknowledged the MEK's role in January, when the uprising was still in full swing. In a speech to his officials, he declared that the resistance group had spent months planning for the rapid spread of protests and the promotion of a clear message of regime change. This was a significant break from the regime's decades-long policy of downplaying the strength and social influence of the MEK and its affiliates.
In case this is not reason enough for global policymakers to conclude that regime change is actually within reach for Iran's pro-democratic population, the Iranian opposition foreign supporters all throughout the world are working tirelessly to highlight the success of recent and ongoing protests. As one example, Iranian communities in 50 locations throughout Europe, North America, and Australia will be hosting simultaneous conferences on Saturday 15 December to demonstrate both the threats and the opportunities that support adoption of a firm, collective Iran strategy by all Western powers.
As well as keeping a spotlight trained squarely on Iran's recent foreign terror threats, this global teleconference will provide details about many of the protests and labor strikes that have sprung up and, in some cases, continued for months at a time, in the wake of last year's nationwide uprising. The persistence of those demonstrations is a clear sign of the activist community's strength and the very real prospects for the popular overthrow of the world's foremost state sponsor of terrorism.
The Iranian terror threat is reason enough for the international community to abandon the conciliatory policies that have been prevalent for so long. Proper recognition of the Iranian democratic opposition will prove once and for all that a firm alternative is not only justified but imperative for the triumph of democracy in the Middle East.
Over the last two years alone, in complete silence, the Jewish State has already carried out over 200 airstrikes against Iranian targets in Syria.
North American unconfirmed sources also speak about Israeli support for Islamic "rebels" fighting against Bashar el Assad and his allies.
They are supposedly 12 groups of so-called para-jihadist "rebels" operating in southern Syria, who oppose both the Iranian Revolutionary Guards and radical ISIS jihadist militants.
Obviously the Israeli intelligence services closely monitor – with systems active 24 hours a day – the three bridges connecting the Golan Heights with Israel, which are constantly used by the Israeli armed forces to support both the Golan populations and the military operating permanently in those areas.
Israel has named the "humanitarian support" to the region, including the aforementioned anti-Assad rebels, "Operation Good Neighbour", but the real Israeli spearhead is the air missions in the Syrian skies, which have again much increased in recent times.
Israel has shifted from a policy line of limited tolerance – based on the analysis of the evident severe threat posed by the Sunni and jihadist "rebels" operating in the Southern Syria, who are obviously also enemies of Iran and Assad – to a posture of very clear "zero tolerance" for all the Iranian positions on the Golan Heights and in the rest of the region, which now increasingly dominate Southern Syria. Said positions were created to achieve Iran's true aim, i.e. the stable, impregnable and strategic corridor between Lebanon – especially Southern and Central Lebanon – and the universal centre of Shiism, namely the Iranian and Twelfth-Imam Shiites (also called the Imamites).
Certainly Iran also hosts Sunni minorities – who are fully integrated with the regime and often act as an operational link with the other anti-Saudi Sunni minorities in Riyadh and in the rest of the region – but also the Zoroastrians, who are a very old minority operating between the para-Islamic armed and unarmed groups in India and the Himalayas, also in tune with the guerrillas supported by China.
But there are also Jewish minorities in Iran, who are entitled to some seats in the Majlis (Parliament) and often communicate with the Israeli motherland, in spite of the covert activity of the Iranian intelligence services.
Currently, in particular, Iran needs to break the Sunni encirclement, which is also a very powerful economic and oil intelligence operation by the Sunni OPEC against Iran.
It is equally certain, however, that the Shiite Republic has some sound Grand Strategy options in the greater Middle East, which are now certain and, in some respects, unavoidable for Iran.
Firstly, Iran will seek any opportunity – even the slightest one – to hit Israel and the USA if they harshly hit its interests in the region.
Hence this is Iran's main strategic variable in Southern Syria: it has not yet hit Israel because – with its supplies to Hezbollah in the Lebanon – it is waiting to make a new big summer operation jointly with the Lebanese Shiite forces at the edges of the Golan Heights, as happened – to a lesser extent – in the "July war" of 2016.
There was also the strong action of the Iranian Shiite militia of Hashd al Shaabi in Iraq – another factor to support the borders east of Iran and to oppose the Kurds (but there are many Kurdish agents also in the Iranian intelligence services) and the Americans, as well as the link between Israel and Kurdistan, another essential asset of Israel geopolitics.
Nevertheless, Qatar -one of Iran's rich friends – hosts the large US base that organizes the armed forces throughout the Middle East. It is the Al Udeid base, near the Abu Nakhlah airport, hosting over 12,000 North American soldiers and at least 1,000 aircraft.
An implicit blackmail, which President Trump has not considered at all, while swearing naive loyalty to the Sunnis who are "against terrorism" (nonsense!).
Hence an asset that does not enable Iran to fully use its Lebanese ally and its strongest economic partner, namely the Emirate of Qatar, which also hosts Al Jazeera, the old BBC in Arabic of British imperialism. It should also be recalled, in particular, that the leaders of the Muslim Brotherhood have been stationing in Doha for many years.
The cradle of every contemporary Sunni jihadism, the Ikhwan, which -however – establishes its base in the Emirate which is politically closer to the Shiite Iran and in the traditional geoeconomic and strategic-military opponent of Qatar and the Muslim Brotherhood, namely Saudi Arabia.
Doctrinal paradoxes that are certainly not mere coincidence. As we will see later on, wars are waged with religions and myths, almost more than with AK-47 Kalashnikovs which, if anything, stem from those religions and myths.
Certainly, in the Israeli strategic thought, the current "war of attrition" which opposes Israel and Iran – particularly in Syria – is destined to inflict a psychological defeat on Iran by Israel alone, which – in the short term – deters the Iranian decision makers from launching the primary direct attack.
As seen also recently, traditionally Iran tends to defeat its opponent with the great mass of averagely armed soldiers, who discourage it from continuing its fight (the model with which Imam Khomeini peacefully conquered his own country).
This is a model also at work in Hezbollah' strategic thinking.
The same model followed by the Persians in the Battle of Thermopylae – as the classics teach us.
King Leonidas' 300 Spartan soldiers, however, fought all to death against the invading Persian forces.
Their sacrifice was commemorated by Simonides in the famous epitaph "Go tell the Spartans, stranger passing by / That here obedient to their laws we lie" which can still be read on the hill overlooking Thermopylae.
However, two are the weak points of the Iranian Grand Strategy against Israel: firstly, the strong social and economic weakness of the regime, which pushes the Iranian leaders to make wars of attrition "outside", so as to create a rapid patriot unity "inside", and possibly even send its dangerous masses to the front.
During the 2017 uprising for supporting their Iraqi Kurdish brothers, the Kurds acted in such a way as to severely jeopardize the Iranian security, while in 2006 the Azeris set fire to the government buildings of their Iranian North-East  – not to forget the huge 2009 "Iranian Green Movement", after the re-election of Mahmoud Ahmadinedjad. These are all signs that the vast minorities of the Islamic Republic of Iran are capable of severely undermining the stability of the regime. And mass poverty will play its sad role.
Hence, if Israel attacked the Iranian positions in Syria, Iran would likely be unable to react with a direct and significant military strike against the attacker.
The Iranian Shiites' real and probably sole reaction will be to operate with Hezbollah in the Lebanon or with the Shiite minorities in Bahrain or to provide further support for the Houthi insurgency in Yemen.
But certainly a skilful and smart military strategist does not make the eternal severe mistake of underestimating the opponent and hence takes at least three other variables into account. Firstly, the possibility of a missile attack by the Islamic jihad between the PNA Territories and the Gaza Strip, together with Hamas – the official organization of the Islamic Brotherhood and hence easy to contact and train from Iran, via Qatar.
Secondly, an action by Hezbollah also between the Golan Heights – mainly used as rear zone and areas for diversionary actions – and the traditional Shiite line of the Litani river between the Lebanon and Israel, according to the model of the 2006  "July war" that the Lebanese Shiites still consider to be a successful and winning model.
Thirdly, a land-maritime attack by special forces, either local or with additional forces of the Pasdaran, from Qatar or Syria, but passing through Deirer-Zor or, on the other side of Syria, besides the Turkish forces south of Damascus.
In fact, it takes so little for defaming Israel as a "cruel and ferocious attacker" of the "poor Lebanese or Syrian farmers" and to quickly gain short-lived, but huge consensus in the "streets and squares" of the Middle East.
In spite of rhetoric, Iran does not want – and above all cannot – "destroy" Israel, but currently intends to create many points of friction with Israel, particularly outside the traditional places of clash and confrontation, especially with commando actions on the Israeli borders, but above all from the sea. A myriad of small blows, which hurt like a powerful strike.
Exactly as, in certain phases, the PLO strategy did from the sea and with many small and ferocious operations.
Another stable basis of Iran's Grand Strategy is again the great importance of indirect strategies and of cyberwarfare – especially nowadays.
It serves above all to reduce the weight of sanctions and, to a greater extent, to keep the EU friendly to the Shiite regime.
As all those who know that they are bound to become poor soon, the Europeans think only about money, namely the rich contracts that Iran grants selectively and "politically" to the EU companies entering its domestic market.
Moreover, the penetration of Arab and Islamic capital in Europe is not only relevant for its size, but for its political and strategic significance.
All over the world, in 2021 the Islamic finance is expected to rise from the current 2 to 3.5 trillion US dollars of assets.
However, there are already 109 out of 622 institutions in the world that provide "education to Islamic finance" in Europe alone.
Hence, as can be easily imagined, the EU ruling classes are particularly pervious – under the politically correct rhetoric – to finance, ideological pressures, consortia and cartels, business mediation and brokerage, coming from Islamic finance and the already huge Islamic properties and investments in the various EU countries.
Currently, at least in Italy, both the so-called "right parties" and the "left parties" have only a minority – albeit variable in size – of openly pro-Israeli politicians.
The "battle for Europe" – as Raymond Aron called it – was lost at the time by the "Warsaw Pact" against NATO and nowadays what is in contrast with Europe's and the Atlantic Alliance's old and  traditional goals is precisely Islam, in all its forms, ranging from the "sword jihad" to the "business and dialogue jihad". In all likelihood, Islam will win the real battle between the old two "big prairies", namely the United States and the USSR, by using Europe as a financial, strategic and industrial "back-shop" (a 5% shareholding of Credit Suisse is owned by Qatar, not to mention Volkswagen, Siemens and many other companies) and as a future coverage area for its military and indirect actions against Israel and against the other European and US interests and allies in the Middle East.
But let us revert to Israel, which is in strategic conflict with Iran through the fundamental link between the two, namely Syria.
The inevitable fulcrum of any operation Israel may launch against Iran and, more probably, vice versa.
With its "asymmetric war" -the only one it currently wages on a continuous basis – Iran will hit primarily the United States – a necessary ally, but not always in agreement with Israel – to immediately isolate the Jewish State. Later, however, it will hit  Israel directly and, at the same time, the Gulf powers opposing Shiism, namely Saudi Arabia, Bahrain – possibly triggering here a guerrilla warfare between the Shia majority and the Sunni minority in power – Kuwait and probably other countries.
As Italian jurists say, the European Union "will be less of a defendant", thus playing second fiddle.
Hence, if tension keeps on mounting – especially in Syria – both   Israel and the Islamic Republic of Iran could witness an escalation particularly on the Syrian territory or anyway in the strategic link between Syria and the Lebanon.
A guerrilla warfare from the North that could also be triggered by the Palestinian Islamic jihad alone and also by Hamas, but only at a distance and jointly with Hezbollah and Iran in the North.
Nevertheless, this could also make the US or Israeli decision-makers fall into the temptation of a nuclear strike or a conventional and nuclear operation.
A very important variable is Iran's use of the economic agreements with the EU, which could become essential. A "geoeconomic pact" with the naive and unprepared Europeans that Iran could use against the United States.
Hezbollah, however, already has the weapons that the US strategists consider to be game changer.
Given its long-standing and mounting tension with the Iranian forces operating in Syria, Israel is currently thinking about some primary strategic variables.
Firstly, Israel is not fully convinced of the US pro-Jewish stance and of the current US positions in Syria.
President Trump does not want to send (other) troops to Syria and, anyway, the local US champions have already made a bad impression there.
As a genuine pro-American politician, Francesco Cossiga, used to say "The Americans are always up in arms on a war footing, but -later – when they have taken the warpath, they do no longer know how to come out of it well".
Israel cannot even fully rely on its good relations with Putin's Russia which, however, have so far led to good results in the Syrian war.
I was about to write Syriac war, like the one between the Romans and the Seleucid Empire, namely Syria, Persia, Asia Minor and Mesopotamia, which ended in 188 BC.
The number one tension between Russia and Iran is the one in the Yemen of the Houthi insurgency, when Russia strongly resented Iran's assassination of former President Ali Abdullah Saleh, an old friend of theirs, on December 5, 2017.
Russia does not even want to deteriorate its excellent relations with a new and important ally, namely Saudi Arabia.
In particular, the Russian Federation does not want a US massive intervention throughout the Middle East.
Among other factors, at the beginning of the war in Syria, the presence of scarcely effective militants of the "Free Syrian Army" and of some gangs of quasi-jihadists trained by CIA or by the Department of State – immediately rushing to join forces with ISIS -led to the Russian presence in Syria.
Russia wants above all to create failed states in the Middle East, dependent on it, and to avoid any possible further hotbed of tension.
Iran wants the same thing, but obviously with its own leadership. It reminds us of the rivalry between Emperor Charles V and King Francis I of France, epitomized by his statement: "My brother Charles V wants the same thing I want". In that case, it was the Duchy of Milan.
Iran often says it is "a stabilizing force" throughout the Middle East, but Hezbollah's operations in Syria – the only real serious Shiite armed force, apart from the Iranian Pasdaran, who also train it -prove the exact opposite.
Russia, however, wants its strong hegemony in the region and does not want to share it with anyone.
For Russia, Israel – which is isolated at its borders and does not intersect Russian strategic interests – is already an even more reliable friend than Iran, at least for the future.
As an old Hebrew proverb says, "Friends are not those who wipes your tears away, but those who do not make you cry".
Hence Russia will be subjected to a long phase of Israeli strategic verification in Syria and in the rest of the world.
Furthermore, the United States is willing to strengthen the Syrian peace talks between Geneva and Astana.
For the Syrian peace talks, Astana is a game especially between Turkey and Russia. Iran arrived in the Kazakh capital later, welcomed by cold smiles.
Currently the United States and Jordan are only "observers" in Astana, but the US diplomacy is waiting for some results, besides the already defined "de-conflict zones", to fully enter the game.
Certainly the United States now wants Iran's fully exit from the Syrian conflict.
It will be its card, impossible to play on to the end.
Recently President Trump has spoken of an "indefinite" effort by the US Armed Forces and diplomacy to impose and enforce peace in Syria.
Obviously another problem is the fact that Israel's ongoing and very harsh polemic against Iran brings the Jewish State closer to Saudi Arabia and the Emirates. Paradoxes of history.
Some relations between the two countries have taken place also in the field of security and intelligence.
A double result of great importance: Israel no longer has its very dangerous sworn enemies in the Arabian peninsula, which is a great result for its safety and security.
It is also an opportunity for Israel to enter – via Saudi Arabia – the area of oil and political-financial relations that really count in the Arab world.
Israel is no longer a target of the Sunni Islam which, indeed, declares to everyone that it is an ally of what – in ancient times – it called the "Zionist entity" – as currently only Iran does. This is a great success for Prime Minister Netanyahu and the Israeli global strategy.
The much desired safety and security of Israel eastwards, so much called for as early as the time of Ben Gurion and of my dear friend Shimon Peres.
Meanwhile, the Iranian economy is severely worsening and this can create the classic effect of a diversionary war.
As early as last September, the Iranian "Revolutionary Guards", the Pasdaran, declared they had attacked – with their missiles – Kurdish dissidents of Iranian origin based in Iraq.
Hence even the "Democratic Party of Iranian Kurdistan" can be seen as a danger, while Turkey is constantly air bombing the PKK Kurdish positions in the Qandil Mountains.
Therefore, in this case – apart from future and dangerous Shiite infiltrations in the Syrian-Lebanese axis -the current Israeli strategy could remind us of Mao Zedong's old motto: "Everything under heaven is in utter chaos; the situation is excellent".
Shifting Middle Eastern sands spotlight diverging US-Saudi interests
A series of Gulf and Middle East-related developments suggest that resolving some of the Middle East's most debilitating and devastating crises while ensuring that efforts to pressure Iran do not perpetuate the mayhem may be easier said than done. They also suggest that the same is true for keeping US and Saudi interests aligned.
Optimists garner hope from the fact that the US Senate may censor Saudi crown prince Mohammed bin Salman for the October 2 killing of journalist Jamal Khashoggi in Istanbul; the positive start of Yemeni peace talks in Sweden with an agreement to exchange prisoners, Saudi Arabia's invitation to Qatar to attend an October 9 Gulf Cooperation Council (GCC) summit in Riyadh, and a decision by the Organization of Oil Exporting Countries (OPEC) to cut production.
That optimism, however, may not be borne out by facts on the ground and analysis of developments that are likely to produce at best motion rather than movement. In fact, more fundamentally, what many of the developments suggest is an unacknowledged progressive shift in the region's alliances stemming in part from the fact that the bandwidth of shared US-Saudi interests is narrowing.
There is no indication that, even if Qatari emir Sheikh Tamim bin Hamad Al Thani decides to accept an invitation by Saudi king Salman to attend the GCC summit rather than send a lower level delegation or not attend at all, either the kingdom or the United Arab Emirates, the main drivers behind the 17-month old economic and diplomatic boycott of the Gulf state, are open to a face-saving solution despite US pressure to end to the rift.
Signalling that the invitation and an earlier comment by Prince Mohammed that "despite the differences we have, (Qatar) has a great economy and will be doing a lot in the next five years" do not indicate a potential policy shift, UAE Minister of State for Foreign Affairs Anwar Gargash insisted that the GCC remained strong despite the rift. "The political crisis will end when the cause behind it ends and that is Qatar's support of extremism and its interference in the stability of the region.," Mr. Gargash said, reiterating long-standing Saudi-UAE allegations.
Similarly, United Nations-sponsored peace talks in Sweden convened with the help of the United States may at best result in alleviating the suffering of millions as a result of the almost four-year old Saudi-UAE military intervention in Yemen but are unlikely to ensure that a stable resolution of the conflict is achievable without a lowering of tension between Saudi Arabia and Iran. Even humanitarian relief remains in question with the parties in Sweden unable to agree on a reopening of Sana'a airport to facilitate the flow of aid.
More realistically, with the Trump administration, backed by Saudi Arabia and Israel, determined to cripple Iran economically in a bid to force it to alter its regional policies, if not change the regime in Tehran, chances are the Yemeni conflict will be perpetuated rather than resolved.
To Yemen's detriment, Iran is emerging as one of the foremost remaining shared US-Saudi interests as the two countries struggle to manage their relationship in the wake of Mr. Khashoggi's killing. That struggle is evident with the kingdom's Washington backers divided between erstwhile backers-turned-vehement critics like Republican senator Graham Lindsey and hardline supporters such as national security advisor John Bolton. The jury is out on who will emerge on top in the Washington debate.
The risks of the Saud-Iranian rivalry spinning out of control possibly with the support of hardliners like Mr. Bolton were evident in this week's suicide bombing in the Iranian port of Chabahar, an Indian-backed project granted a waiver from US sanctions against the Islamic republic to counter influence of China that support the nearby Pakistani port of Gwadar.
Iranian officials, including Foreign Minister Mohammad Javad Zarif and Revolutionary Guards spokesman Brigadier General Ramadan Sharif suggested without providing evidence that Saudi Arabia was complicit in the attack that targeted the city's police headquarters, killing two people and wounding 40 others.
Iran's semi-official Tasnim news agency, believed to be close to the Guards, said the attack was the work of Ansar al-Furqan, an Iranian Sunni jihadi group that Iran claims enjoys Saudi backing.
Iran's allegation of Saudi complicity is partly grounded in the fact that a Saudi thinktank linked to Prince Mohammed last year advocated fuelling an insurgency in the Iranian province of Sistan and Baluchistan that incudes Chabahar in a bid to thwart the port development while Mr. Bolton before becoming US President Donald J. Trump's advisor called for US support of ethnic minorities in Iran.
In a bid to create building blocks for the fuelling of ethnic insurgencies in Iran, Pakistani militants have said that Saudi Arabia had in recent years poured money into militant anti-Iranian, anti-Shiite madrassas or religious seminaries in the Pakistani province of Balochistan that borders on Sistan and Baluchistan.
The divergence of US-Saudi interests, agreement on Iran notwithstanding, was on display in this week's defeat of a US effort to get the UN General Assembly to condemn Hamas, the Islamist group that controls the Gaza Strip. Saudi Arabia, despite the kingdom's denunciation of Hamas as a terrorist organization and its demand that Qatar halt support of it, voted against the resolution.
The vote suggested that Mr. Trump may be hoping in vain for Saudi backing of his as yet undisclosed plan to resolve the Israeli-Palestinian dispute that is believed to be slanted towards Israel's position.
Saudi ambassador to the UN Abdallah Al-Mouallimi said the defeated UN resolution would "undermine the two-state solution which we aspire to" and divert attention from Israel's occupation, settlement activities and "blockade" of territories occupied during the 1967 Middle East war.
Saudi Arabia's changing status and the divergence of longer-term US-Saudi interests was also evident in this week's OPEC meeting in Vienna.
To get an OPEC deal on production levels, the kingdom, once the oil market's dominant swing producer, needed an agreement with non-OPEC member Russia on production levels as well as Russian assistance in managing Iranian resistance, suggesting
The agreement, moreover, had to balance Mr. Trump's frequently tweeted demand for lower prices, and the kingdom's need for higher ones to fund its budgetary requirements and Prince Mohammed's ambitious economic reforms and demonstrate that the Khashoggi affair had not made it more vulnerable to US pressure.
The emerging divergence of US-Saudi interests in part reflects a wider debate within America's foreign policy community about what values the United States and US diplomats should be promoting.
With some of Mr. Trump's ambassadorial political appointees expressing support for populist, nationalist and authoritarian leaders and political groups, the fact that some of the president's closest Congressional allies back the anti-Saudi resolution illustrates that there are red lines that a significant number of the president's supporters are not willing to cross.
All told, recent developments in the Middle East put a spotlight on the changing nature of a key US relationship in the Middle East that could have far-reaching consequences over the middle and long-term. It is a change that is part of a larger, global shift in US priorities and alliances that is likely to outlive Mr. Trump's term(s) in office.