It might not be evident at first sight, but we are, in fact, living in the most peaceful era of human history. The battles of decolonization and the two world wars having come to an end already decades ago, the world has entered an unprecedented age of geopolitical stability.
Recent terrorist strikes and counter attacks cause indeed significant human suffering, the number of fatalities caused is nevertheless incomparable to previous carnages. This positive development is in part the result of the encroachment of law into international relations, which is supposed to favor peace and concord through the proliferation and respect of treaties between nations. Legal conferences set up by organizations with universal affiliations, permanent international courts and arbitration forums formalize and tighten relationships between countries. The underlying rules' interdependency favors cooperation and dialogue over escalation.
While these tremendous efforts have been put forward to keep statespersons from mobilizing troops, experts have also proposed to expand the general trend of peacetime regulation to times of armed conflict by introducing a unique legal framework to be respected in the now less likely event of a military altercation. This is how in the beginning of the twentieth century, the development and codification of the Hague Regulations and the Geneva Conventions, substantial parts of what is nowadays known as the Laws of War, brought humanity right to the battlefield. The new legal principles, which were followed by several additional protocols, aim to apply to all forms of warfare and to all types of weapons, those of the past, the present and also those of the future. Furthermore, they do not only deal with standards of certain categories of bullets and projectiles as well as with chemical weapons, but also with the lot of the wounded in the field and at sea, the status of prisoners of war and the protection of civilians and victims.
On the one hand, perfidious combat methods and the use of outstandingly cruel weapons were banned, and civilians were put under particular protection. These changes were largely welcomed because ordnance at the time lacked precision, and fights were marked by paramount brutality on whose constraint everyone agreed upon in their own interest. Moreover, armed conflicts at the time took place mainly between countries – and not within – and were therefore well regulable: once the desired gain of territory was recorded, the war came to an end. On the other hand, the warring parties maintained their license to kill so to speak, an instrument which was explained by the very nature of armed conflicts and had already been part of customs between combatants, the goal of an armed conflict was and is to beat the adversary after all. This explicit permission to kill under certain circumstances is admittedly still today unheard-of in other legal fields, but its formal codification allowed the ratification of the Laws of War by all countries on this planet and their recognition by numerous non-State actors.
It needs to be borne in mind that the precious legal architecture thus established is one of the few fields of law where the long lasting efforts of diplomatic conferences and negotiations led to an international consensus, also between powers that had no friendly relations so far, that had been at war with each other in the past or that were going to be so in the future. It might not only have been the conviction to make a small step towards "doing the right thing" from a humanistic perspective which pushed delegations from States with at the time obviously opposing interests such as Americans, Hungarians, Russians and Japanese to adopt such universal principles. Establishing rules on how to treat the adverse party's civilians and combatants was also perceived as a reasonable price to pay for the protection which the own population could inevitably expect to benefit from during the following armed conflicts. From the start, the initiators' idea was never to limit the military clout of the warrying parties, but rather to prevent unnecessary suffering in an already hostile environment.
Despite juridification and humanization of combat methods, war has nonetheless remained an affair of death and cruelty. An armed conflict has continued to be been viewed as a case of extremes, and the application of the Laws of War has been strictly limited to actual times of war. Through the simultaneous consolidation of other fields of law, such as the broadening of procedural law, the extension of civil rights and the individualization of protection norms, the gap between our peacetime guaranties and the ruthlessness of wartime has steadily been deepened. Also for this reason, suspension of our protected civil lives has been only tolerated as a strict exception, which was geographically, temporally and personally limited: this means that while regular soldiers in uniform performed the necessary evil on the battlefield, the rest of the population fled or held its breath and remained passive observers, while ever vulnerable to collateral damages such as death or injury. Subsequently, life continued in peace for both sides with one side inevitably submitting to a new form of sovereignty.
The post- 9/11 "War on Terror" catalyzed by the Bush-Administration and its Western allies twisted this centuries-old exegesis of war-regulating treaties. At stake is not any more the scaling up of territorial claims, but rather the repression of insurgents, economic supremacy and exertion of cultural and geopolitical influence. While international terrorism apparently seeks to threaten us arbitrarily and infinitely, the net reaction seems to be the authorization of occidental armed forces to respond on a permanent basis. Thus, not the times of war but the times of peace would have become the exception, if any. A clear transition from peace to war and the other way around would not exist anymore.
The Western governments' legal advisors know that the exceptional Laws of War have not been developed for their worldwide and permanent application and that their use cannot fulfill our expectations in a satisfying manner. However, since more, longer and wider-spread military action is considered to be a facile panacea, we are submerged by fear-spreading slogans which make us feel surrounded by threats and which make us overlook how our and others' civil rights are jettisoned. This, in times where we are less likely to die of unnatural causes than ever before; in times where our well-equipped police forces and sharp witted intelligence services do their best job in history. The only goal seems to be securing discretionary Western use of weapons, even at the costs of international agreements that have been toughly negotiated throughout decades on the basis of reciprocity. While the West refers on the one side to its impressive human rights achievements and does not miss an opportunity to impose sanctions on States which lag behind in this regard, it forgets its humanistic progress when dealing with its enemies– enemies that admittedly might hold little regard or concern for humanism themselves.
In this context, targeted killings of terror suspects are presented as a modern and precise method of war that is to be taken advantage of wherever and whenever deemed useful. Yet, this contradicts the temporary and geographic limits of the Laws of War which we created ourselves and which our soldiers rely on, and it also sets us back to times where it used to be some monarch who disposed of his subjects' and adversaries' lives and deaths at his sole discretion and without any rule of law whatsoever. Our war against terror does not only make quick work of its enemies, it terrorizes entire areas, even in countries with which the Occident is not officially at war, such as Somalia or Yemen. Drone strikes, which are often used to carry out targeted killings and which do not expose the own military forces to noteworthy dangers, have dramatically increased during the past years. The civilian population in the Middle East and Southwestern Asia, which is unable to flee from our attacks, perceives them as arbitrary. Reports about the increasing number of civilian victims and misrouted operations neither escape the enemy fighters nor the local populations, whereby the latter was otherwise mostly receptive to Western concerns.
For instance, the local Muslim population's support for the Islamic State corresponds to a vanishingly low single-digit percentage making the analysts of a Pew poll come to the conclusion that "Muslim publics share concerns about extremist groups." Another survey shows that the rise of the Islamic State is even the number one concern in young Muslims' lives. Instead of taking advantage of these unexpectedly shared values, we do not fight our enemies hand in hand with the locally affected population. Pew suggests that only about 3-5% of the Arab population approve US drone strikes compared to more than 60% of the Americans. A report published by Stanford and New York Universities says that Pakistani civilians feel "terrorized" by US drone attacks. Terrorized by the land of the free? And yet, the American citizens seem to be in denial: Less than 3 out of 10 consider themselves very concerned that US strikes could lead to retaliation from extremist groups or that they could damage America's reputation around the world. Just after 9/11, only 7% of the Muslim population told Gallup that they considered the Twin Tower attacks to be justified, an image which changed drastically after the US "War on Terror" was initiated: already in spring 2003, Pew reported that 71% of Pakistanis and 83% of Jordanians viewed the United States "very unfavorably".
At the same time, even the Taliban established a code of conduct for its fighters stipulating that "[t]he utmost effort should be made to avoid civilian casualties", whereas one of their former commanders publicly condemned attacks against Afghan civilians and government officials. No other than Osama bin Laden used to underline the need to protect civilians when fighting the adversary armed forces, an opinion that was confirmed by his secret letters which were seized by the US during the Abbottabad raid.
"It is a hard fact that US strikes have resulted in civilian casualties," former US President Barack Obama admitted, "These deaths will haunt us", he said – before continuing to order more drone strikes than any of his predecessors. His successor Donald Trump so far even outpaced him with respect to the number of drone strikes he ordered, the first targeted killing attack under his command was carried out in Yemen at the very day of his inauguration. Ultimately, with so much occidental schizophrenia, the last bit of sympathy for us is dissipating. Who would like fight alongside with the Western world or even make peace with it if its rules are applied whenever deemed convenient for our purposes only? With rulers who pretend to wipe out terrorism by pushing a button and without taking into account the fears of about one billion Muslims living in the affected areas?
One hundred fifty years ago, the Battle of Solferino in Italy brought infinite suffering to the involved soldiers, suffering which triggered the creation of the Laws of War. It was one step towards more humanity as well as a sign of progress towards the rule of law and domestication of the military. Powerful countries with technologically advanced military forces that insist on the alleged permanent permission of the use of violence that such rules contain do not leave the impression that they are partners in good faith, in particular when it comes to conflicts where insurgents and civilians are difficult to distinguish from one another. Our weapons must be internationally connected intelligence services as well as first class equipped police forces – trumps which no terror network in this world has at its disposal. Our enemies must be extradited to our courts. After all, it was possible to condemn the mass murderers of the Nazis during a fair trial in Nuremberg. The merciless laws of armed conflict were developed for exceptional and timely limited periods during which the basic rights in times of peace, such as the right to life and physical integrity, almost disappear. The gap between our precious values and our military's cold and indiscriminate calculation toward terrorists and innocent civilians does not honor our free and democratic society. It damages the credibility of the Occident and makes our world less safe.
The rise & rise of populist demagogues in democratic nations
The term dictators & demagogues are used interchangeably in various contexts but there's a difference, the former rules over a totalitarian state where government is able to exercise a complete influence over every aspect of citizen's life whereas the latter is a "wannabe dictator" but due to the system of checks & balance in place they're are not fully capable to create police states.
In 21st century these flamboyant demagogues have adjusted their personality & politics in such a way that they successfully hide their intent & action in the shadows of democratic system so unlike Hitler's Fascist regime or North Korea's Communist dictatorship, it's difficult to held them accountable because they'll try to justify their hasty & unreasonable decision in the name of Constitution & larger public good.
There are some common qualities shared by populist demagogues in democratic countries that need to be checked in all seasons to protect the country & its people from potential benevolent dictators.
1.Compromised Constitutional Bodies
The rabble-rousers of the modern era have smartly learnt from their predecessors that to stay in power for eternity, it's important to curb & limit the functions of Independent Institutions like Courts, Central Bank, Auditory Bodies, Investigation Agencies etc. For instance the President of Turkey Recep Erdogan has almost destroyed judicial independence in the country & with the recent news about the call of his political ally to shut down Turkey's Constitutional Courts is not just alarming but also a cause of concern in a country where a record number of journalists are serving jail sentences under false charges & this decision if taken will not just compromise the press freedom which is already at its nadir in Turkey but it'll also weaken the capacity of judicial system to guarantee the protection of people's rights.
2.Unnecessary Focus on the revival of Glorious Past
Demagogues keep reminding us about the ancient prosperity & always pushing the narrative to portray their country as the leading force , it can be done via 2 ways, either promote the soft power like culture, tradition, civilization & spirituality or use even nasty tricks to pull out the blinded nationalism that includes portraying one's country as the leading colonizer, telling people about invaders & portray them as protector of native civilization or use race theory to create a class divide in society like Hitler did by invoking the Aryan identity that made some people into believing that they are superior to others.
By inciting this false hope of regaining the past glory & branding slogans like "Make America Great Again", "For us, Hungary First", "Abki bar, Modi Sarkar" they deceit & manipulate people into voting for their parties without doing any substantive work on the ground.
3.No respect for Dissent & Human Rights
Dissent or criticism of the leader & its establishment is part of a healthy Democratic society where people are fundamentally free to express their views regarding the government's policies. While delivering a lecture on the topic," The Hues That Make India: From Plurality to Pluralism," the Supreme Court Justice DY Chandrachud noted that " Descent is the safety valve of a democracy" but sadly the Modern day Niro of India who ironically belongs to the same State where this lecture was being delivered has left no stone unturned to deliberately cut this valve into pieces.
Critics & Human Rights Activists are put behind bars for raising their voice against the atrocities & crime inflicted on tribals, minorities & other vulnerable sections of society. They are mercilessly beaten, tortured, thrashed & maimed in solitary confinements making no exceptions for maintaining basic human decency that is expected from the "World's Largest Democracy".
4. Polarisation for winning elections
The gruesome killing of George Floyd by White male police officer sparked a global outrage & protests against the racial inequality & hate crime that is at its highest level in more than a decade. People demanded accountability & change to stop the Institutionalised & Systemic racism against the people of color in the United States. Ex-president Trump instead of calling out & condemning white supremism (terrorism) has defended & even embraced this far right radical ideology of hate.
As per the report by V-Dem, there's an upsurge in political polarisation in India since 2014 when BJP seize the power at Centre & this is evident by frequent incidents of mob-lynching, riots & attacks on minorities especially muslims & Dalits in India. This report further states that Freedom of Religion has seen a considerable decline under the current regime. The reason behind these precipitous decline is the rise of Hindutva Politics which was long gone, forgotten & buried in the coffin but the BJP has called out the jinn of hatred to sway elections after elections at the cost of people who want to live a peaceful life in a non-hostile environment.
5.Violate established rules of Political Conduct
Politics was always a dirty business but populist leaders in most democracies have stooped to a new low & ruined it further. They never shy away from using homophobic & sexiest slurs or passing derogatory remarks against their counterparts in other parties.
Take for instance Brazilian President Bolsonaro, a nutcase who revokes popular prejudices in his ugly campaign rhetoric by passing many offensive & utterly distasteful comments against women, gays, environmentalists & minorities.
The rise of retro-macho politics has left no space for political sobriety & if unchecked, the tumor of hypermasculinity will not be just limited to hate speeches & jibes but translate into formidable action against humanity.
That's how Romanian dictator Ceaușescu turned his political rhetoric into dystopian reality, under his dictatorship, birth control was banned, abortion was outlawed & fetus was declared the "property of society", so women were tested for pregnancy & monitored to make sure that they give birth, and punished if they failed.
6. Refusal to accept migrants from Impoverished & war-torn countries
This is the hypocrisy of Western States who for decades have waged war, supported regime change, imposed Economic sanctions & trade barriers, sold weapons to militants in Middle-eastern & African countries finally when refugees & immigrants are arriving at the European borders from these destabilized countries where anarchy has bolstered civil war & complete chaos after covering an extremely dangerous route & taking enormous risks such as relying on people-smugglers or using flimsy boats to cross rough seas, they were detained & locked up under inhumane conditions in shipping containers in Hungary at whims & fancies of Hungarian government headed by ultra-right wing Viktor Orbán but after the European Union Court ruling last year, Hungary has finally shut-down these illegal migrant transit zones situated on its border with Serbia, at the same time tightening rules which will effectively bar future migration prospects in EU member states.
7. Climate Change Deniers
Climate Change is the biggest threat to human existence in the 21st Century. Earth's Climate is now changing faster than at any point in modern civilization, primarily as the result of human activities. It needs to be understood that Climate Change is not just a science issue but a policy issue as well. In most of the countries where demagogues are in-charge the policy seems to be more destructive, anti-science & discredit the scientific studies that show that effects of Climate Change are horrific & destructive for the Planet.
The environmental policies of Bolsonaro in Brazil have put the Amazon Rainforest on the verge of extinction. Regarded as the "lungs of the Earth", the Amazon acts as a giant carbon sink & is also responsible for driving rain patterns across South America & Africa. Leaked documents revealed that Bolsonaro has cynical plans for Amazon Rainforest that includes hydroelectric plants, construction of bridges on Amazon river & a proposed highway through the dense forest to integrate Amazon basin with the rest of the National territory.
Under pressure from the Biden Government, Bolsonaro is now promising to make Brazil Carbon neutral by 2050 but his Environmental minister has asserted that his country is ready to cut 40 percent of deforestation in Amazon Forest only if the International Community will provide $1Billion as assistance. Though It is highly unlikely that the Brazilian government will take any steps against the influential farming lobby that played an important role in the victory of Bolsonaro in 2018 & to whom he has promised to dismantle existing environmental protections to make way for agricultural land expansion and intensified production.
The rise of populist leaders in democratic countries is not sudden, before seizing power they boastfully promise to set their country free from corruption, crime & socio-economic inequality but after winning election they shift their goal post to achieve sinister objectives. Electoral political system in a democracy needs an urgent overhaul to include an educated perspective rather than simply representing the
will of majority which is no less than tyranny & this could only happen if people(voters) are aware about fascism among themselves & what does it take for a normal country to become a Nazi State that had turned itself on the path of ravage & destruction. The importance of self realisation & tumultuous past is aptly described in a quote by Ernest Hemingway in his classic book, For whom the Bell tolls "But are there not many fascists in your country?' There are many who do not know they are fascists but will find it out when the time comes".
OTT broadcast and its censorship: Whether a violation of freedom of speech and expression
The whole world, owing to coronavirus pandemic, is enveloped in the darkness. It has wreaked havoc on almost all the aspect of human lives. The educational institutions, theaters and cinemas all have been shuttered. Public gatherings, to maintain the social distancing, have been firmly discouraged. Further, the pandemic has significantly modified the media and entertainment consumption patterns. Social lives ventured into digital environment as a result of people being cramped to their homes. People have switched to several sources of entertainment from the comfort of their own homes and over-the-top ("OTT") platforms have proven to be a major source of entertainment.
OTT platforms have grown exponentially and taken over the industry. OTT platforms expedites streaming of video content over the web. Several OTT platforms such as Netflix, Amazon, Disney Hotstar, Disney+, Apple TV+, Hulu, etc., have primarily ousted the traditional television service. The notification issued by the Central Government of India aimed at getting online media platforms and content on OTT platforms within the jurisdiction of the Ministry of Information and Broadcasting has been making the rounds in recent times. The cabinet Secretariat, on November 9, 2020, released a notification amending the Government of India (Allocation of Business) Rules, 1961. It has incorporated two new entries to the second schedule of the Rules namely Films and Audio-visual programmes provided by online service provider as well as News and Current Affairs. This action is attributed to the fact that there is large amount of an unrestricted content available on the web as well as lack of an adequate regulatory regime in place to protect its users.
Universal self-Regulation code
The Internet and Mobile Association of India (IAMAI) had come up with a Universal self-Regulation code (code) to administer the content available on OTT platforms. The code was primarily adopted by the fifteen OTT platforms namely zee 5, Viacom 18, Disney Hotstar, Amazon Prime Video, Netflix, MX Player, Jio Cinema, Eros Now, Alt Balaji, Arre, HoiChoi, Hungama, Shemaroo, Discovery Plus and Flickstree. SonyLIV and Lionsgate too have recently signed the code. It was manifestly stated in the code that The Information Technology Act, 2000 (IT Act) is the main governing framework when it comes to online content. The values enshrined in Article 19 of India's Constitution, namely the Right to Freedom of Speech and Expression, direct the internet and material on the internet. A policy for the digital content sector has to be drafted in line with Article 19 of the Indian Constitution i.e. the Right to Freedom of Speech and Expression, and any constraints on the aforesaid right should be fall within the purview of constitutional restrictions set forth in Article 19(2) of the India's Constitution.
Further, the code had delineated a mechanism pertaining to (i) Age Classification (the code had particularized the certain categories for standardized age classification namely All ages, 7+, 13+, 16+ and 18+) (ii) Appropriate content specification ( a content descriptor appropriate to each piece of content that demonstrates and tells the viewer about the essence of the content while also advising on viewer discretion) and (iii) Access control Tools( to regulate access to content, signatories to the Code may implement technological tools and measures for access control i.e. PIN/Password.) The code had also established the perspicuous grievance redressal and escalation process to lodge complaint regarding non-adherence to specified guidelines. The MIB, however, has repudiated the proposed code since it did not explicitly categorize the prohibited content. Further, there is no independent third-party oversight and a transparent code of ethics. The MIB instructed IAMAI to seek guidance from the Broadcasting Content Complaints Council (BCCC) and the News Broadcasting Standards Authority (NBSA) self-regulatory frameworks.
A public interest litigation was consolidated in October, 2018, before the hon'ble Delhi High court by Justice For Rights Foundation to draught certain guidelines for modulating the content available on OTT platforms. The MIB while filing the counter affidavit stated that digital platforms are not required to procure a license from them to exhibit their content and the same is not controlled by them. The Ministry of Electronics and Information Technology (MEITY) has also mentioned that they do not oversee internet content and there exists no mechanism for monitoring or licensing an agency or establishment that posts content on the internet. Nevertheless, it was claimed that the provisions concerning IT are applicable, and concerned legislative authority having jurisdiction under the aforesaid Act is authorized to take action using the power granted to them under section 69 of the Act which involves directives for interception, surveillance, or data encryption. Further, under Section 67 of the Act there are penalties pertaining to posting or disseminating obscene information in any digital form. Accordingly, the court while dismissing the petition opined that it cannot grant a mandamus for the creation of regulations when the IT Act already contains stringent restrictions and currently the foregoing petition is pending in the hon'ble supreme court.
Positions of the law in regards to film screenings
A film must be certified by the Central Board of Film Certification before it can be displayed or distributed in cinemas or on satellite, and the content is constrained by existing laws. The CBFC was established by the Cinematograph Act of 1952. When it was established, it was designated as the Board of Film Censors. It was amended in 1959 to give it the authority to certify a picture for mass consumption. The Cinematograph Act of 1952, the Cable Television Networks (Regulation) Act of 1995, and the Cable Television Networks Rules of 1994 are among the laws that govern the industry. However, there is no such particular legislation for regulating material on OTT platforms. The government by virtue of Article 19(2) of Indian constitution can impose restrictions on freedom of speech and expressions in the interest of sovereignty and integrity of India, security of state, friendly relations with foreign countries, public order, decency or morality and so on. Consequently, broadcasted content has often been a restricted matter. In K.A. Abbas v. Union of India and Another[1], the constitutionality of censorship was initially challenged. The hon'ble supreme court has upheld the constitutionality of censorship under Article 19(2) of the India's constitution and stated that films must be viewed differently from any kind of art and expressions because a motion picture can elicit more intense emotional response than any other product of Art. However, such censorship should not be exercised to imposed an undue restriction on freedom of speech and expression.
The constitutionality of censorship was also disputed in S. Rangarajan v. P. Jagjivan Ram [2]wherein the hon'ble supreme court has held that the board's criterion for appraising the films must be that of an ordinary man with common sense and wisdom rather than that of a hypersensitive mind. The Moral values ought not to be compromised in the realm of any social change. The concept of "Dharam" should not be disrupted by the immoral norms or standards. However, it does not suggest that censors must embrace a conservative perspective. They should be resilient to social change and go with the topical environment. The film is the most legitimate and significant medium for addressing topics of public concern. The producer has the right to broadcast his own message, which others may or may not concur with. The state, regardless of how hostile to its policies, cannot suppress open debate and expression. The democracy is basically a government by the people based on open debate. The democratic form of administration necessitates citizens' active and informed engagement in the societal issue.
Furthermore in, Phantom Films Pvt. Ltd. And Anr. V. The Central Board of Certification[3], it was said that we are governed in a democratic manner. We can't expect everyone's head and intellect to be the same in a democracy. Freedom to think and act in a different way is at the heart of democracy. The beauty of democracy is the diversity of viewpoints, ideas, and manifestations. It's unrealistic to expect everyone to exhibit themselves in the same way. In the film business, new blood is being infused. This new blood is revved up and eager to get their feet wet in the industry. The film business and the general public have embraced such new blood. Their effort has been recognized and praised by the government. These works are predicated on a certain way of thinking that is unique to them. They have their own opinions and ideas on how the film business should operate, as well as how the medium altogether must be managed. Profanity, obscenity, and depravity do not shock human emotions. Such situations and discussions must be seen in their entirety. The narrative must be perused in its totality and thought upon. It is not appropriate to choose a few phrases, lines, conversations, or situations and venture into the board's resolution. Certainly, the state, and notably the Central Board of Film Certification, cannot attempt to sculpt and dominate public opinion under the guise of purported public interest or audience preference. That would be terrible, as it would hit at the heart of democracy and civil liberty, which are held in such high regard by everybody. The goals of film certification, consequently, cannot be achieved by disregarding the Constitutionally guaranteed right or by fully undermining and disappointing it. A movie has to be watched on its own and judged accordingly. The plot, subject, background, and location in which it is created, the message it aims to express, and the entertainment, among other things, would all have to be assessed using section 5B's standards.
Should OTT platforms be governed by a code of self-regulation?
Self-regulation is presently the only option available to such platforms in order to maintain the ability to broadcast material without undue censorship. Because unreasonable restriction would impede the creative flexibility of OTT platforms. It will assist platforms in conducting themselves in an ethical and fair manner while also safeguarding the interests of their users. It would protect content producers' artistic freedom by promoting creativity and upholding an individual's right to free speech and expression. The general public desires to view the content in its original and untainted state. They strive to understand artwork in its most primitive sense. The fundamental role of government agency is to maintain the fair field, not to inhibit innovation and ingenuity by placing limitations in a tech industry.
Self-regulators' competence allows them to adjust their regulations more quickly than government agencies in reaction to technological advancement. More significantly, independent of any technological change, the self-regulator is better equipped to decide when a rule should be modified to improve compliance. Self-regulation has the ability to make compliance more appealing. It develops regulations based on an expert's level of understanding, customized to the specific sector. These rules are viewed by regulated entities as more "reasonable" from the inception owing to their involvement[4].
Conclusion
The MIB by virtue of the amendment has now can regulate and draught policies regarding digital media and online streaming on OTT platforms. However, such governmental intervention can considerably jeopardize the constitutional right to freedom of speech and expression. The suppression of freedom of speech and expression is what censorships is all about. The freedom of speech and expression suggests that right to manifest one's thought via words of mouth, writing, picture and any other means. The freedom of speech is one of the most well-known and fiercely protected civil rights against government encroachment. In modern democratic societies, it is generally considered as an essential notion. Every citizen of a democratic nation has the freedom to express his or her opinions on various issues. Thousands of viewpoints are disseminated around the country via various channels. A film director has the freedom to manifest himself and gives effect to his thoughts, even though others may not concur with him. An exhibition of films as well as documentaries cannot be prohibited for purely speculative reasons since prohibiting motion pictures is tantamount to suppressing the right to freedom of expression and speech. Restrictions upon Individual's freedom of speech and expression must only be permitted if they are required to avert severe harm from being perpetrated. It is critical to have a healthy and extensive amount of free expression in order to assert a thriving and well- functioning democracy. Democracy, otherwise, is obsolete and akin to a totalitarian dictatorship[5]. It should be up to the public to determine what they want to see and what they don't want to watch. Thus, the cornerstone to safeguarding artistic freedom is a sustainable self-governance paradigm.
---
[1] K.A. Abbas v. Union of India and Another (1970) 2 S.C.C. 780
[2] S. Rangarajan v. P. Jagjivan Ram (1989) 2 S.C.C. 574
[3] Phantom Films Pvt. Ltd. And Anr. V. The Central Board of Certification 2016 S.C.C. online Bom 3862: (2016) 4 AIR Bom R 593: AIR 2017 (NOC 62) 29
[4] Id. at 13
[5] Subhradipta Sarkar, RIGHT TO FREE SPEECH IN A CENSORED DEMOCRACY, UNIVERSITY OF DENVER SPORTS
AND ENTERTAINMENT LAW JOURNAL 62, 84 ,89 (2009)
What Determines Taliban Government's Legitimacy?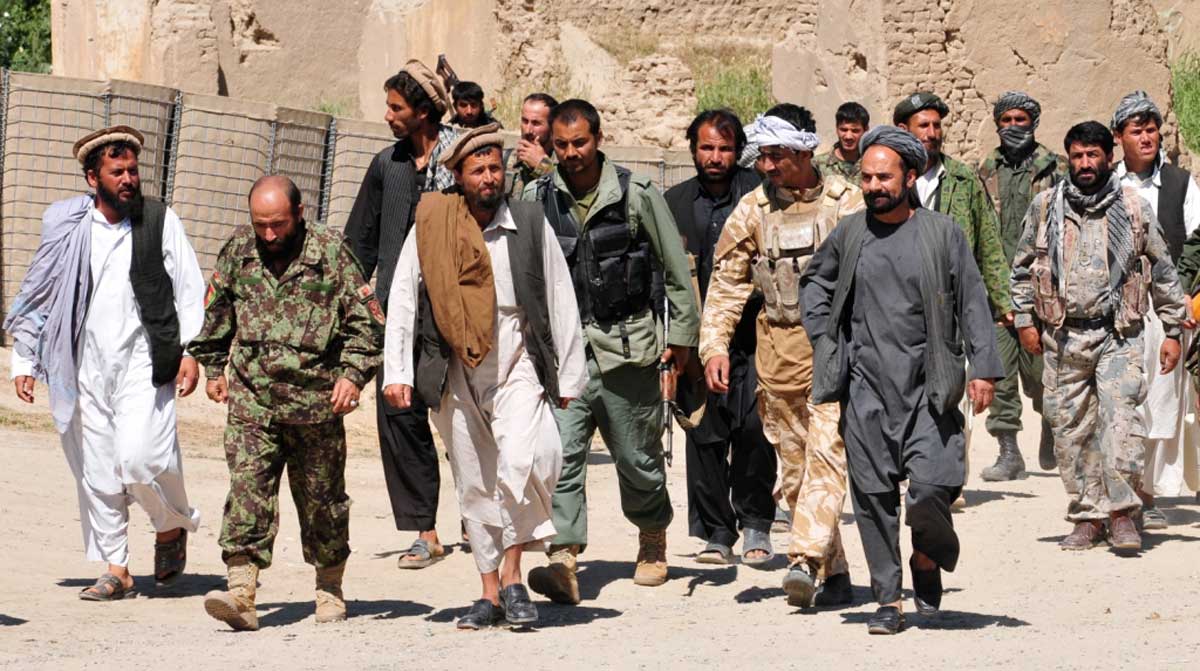 With the fall of Kabul, and the evasion of President Ashraf Ghani, the Taliban has taken over the reins of Afghanistan. States like Pakistan and China have already expressed their willingness to "work with the Taliban" thereby legitimizing the Taliban government, whereas India has refused to recognize this "reign of terror". The jurisprudential question of legitimacy arises here because the transfer of power in Afghanistan was through a coup d'etat which constitutes an extra-constitutional means of formation of government. Governments desire legitimacy because it gives them the right to rule and an acceptance on the international and domestic levels.
The most accepted theory in this regard is Hans Kelsen's Pure Theory of Law. Kelsen, a positivist, claimed that law was contaminated by sociological impurities and morality, and focussed his theory on law alone. He based the legitimacy of the new order of government on its efficacy, and a rule was said to be efficacious when individuals regulated by it "behave, by and large, in conformity" with it. When the new order was efficacious, the coup was said to be successful, and the new government was held to be a legitimate one. Kelsen's theory was widely accepted to uphold governments after coups such as in The State v. Dosso (Pakistan; 1958), Madzimbamuto v. Lardner-Burke (Southern Rhodesia; 1968), and Uganda v. Commissioner of Prisons (Uganda; 1966), among others. Since Kelsen tries to purify laws from the socio-political aspects, he contends that that it is irrelevant why people comply with the law and it could even be out of pure fear. Thus, a rogue government such as the Taliban which is efficacious as it receives compliance out of coercion and not out of consent, would be a legitimate one from a Kelsenian perspective.
The primary criticism that arises to Kelsen's separability thesis is that he fails to distinguish between validity of law and its legitimacy. Critics have argued that while validity of law concerns with its authoritativeness, legitimacy depends on the virtue of justness and is contingent upon socio-political and moral factors. The issue lies with attaching legitimacy to the performance of the government. Instead, legitimacy should involve the questions of whether the government has the ability to demand the obligations out of voluntary conviction, provide for public goods such as the rule of law, protection of fundamental rights, etc., and function in a manner such that the society is generally benefitted. A study on legitimacy in seventy-two countries concludes that more the citizens are treated as rightful holders of political power, more legitimacy the government derives. This means that the virtue of legitimacy must flow from the citizens and the society and not from a coercive power that the top-down approach provides.
In the light of this, when the Taliban government is examined, it is realised that with its extremist ideology and terror activities in the past, it can hardly fulfil this criteria.While the 'good Taliban' has claimed that it will protect the freedom of press and not discriminate against women while allowing for their participation in the society within framework of Islamic law, these assurances will pacify only those who are unfamiliar with its history. Under the rule of Taliban in the years between 1996 and 2001, human rights were suspended, and political killings, rape, torture, amputation, and public executions were common place. A Taliban 2.0 which has emerged victorious against one of the major superpowers of the world, and has external support is unlikely to reform. Ideologically, they still remain the same movement committed to a puritan interpretation of Islam and this is evidenced by the fact that the barbaric Sharia law is in place once again. These baseless claims should be perceived as a political strategy to appease states into granting them de jure legitimacy because despite the jurisprudence of legitimacy developed, there is nothing in the international law that bars states like China, Russia, Pakistan or others from recognizing the rogue state of Islamic Emirate of Afghanistan. Therefore, the future of the Taliban and Afghanistan rests in the interplay of international actors.