The Trump-Putin informal meeting at G20 in Germany
Entire world's attention was focused on the first ever meeting between US President Donald Trump and his Russian counterpart Vladimir Putin in Germany where they had come to attend the G-20 meeting.
End of terror wars could lead to peace in the world. People across the globe think if USA and Russia come together, the world, living beings and human race could be saved. But USA and its allies like Israel do not want peace anywhere in the world as they cannot then sell their terror goods to the third world. The merchants of terror goods (death) consider peace the potential enemy of those nations that thrive in arms trade.
USA and its allies therefore, do not want any credible relationship with Russia and China. They seek only businesses and finances form these countries.
A new bilateral phase?
World is guessing if Trump would go for friendly relationship with Russia and China. Gossip mill reports are highly confusing in this regard.
The relationship between President Trump and President Putin has been under scrutiny amid allegations of Russian interference in the US election. US intelligence agencies believe Moscow tried to tip the election in Trump's favour, something denied by Russia. Trump has rejected allegations of any collusion. The two world leaders had a couple of undisclosed conversations at this month's G20 on……. The White House has confirmed that the leaders of rival super powers spoke towards the end of a formal dinner but the White House has not revealed what was discussed. President Trump has, in his characteristic say, condemned media revelations of the talks as "sick".
An extra conversation also happened during a private meal of heads of state at the G20 summit in Hamburg earlier in the month. The an hour meeting, which came after a more-than-two hour formal sit-down the two men had earlier in the gathering, was previously undisclosed and, given the nature of Russia's aggressive meddling in the 2016 election, is something we need to know more about.
The Kremlin said at the time that the two leaders had had "an opportunity to continue their discussion during the dinner", but the extent of the meeting was not known. Trump had been seated next to Japanese PM Shinzo Abe's wife, so the US interpreter at the dinner spoke Japanese, not Russian. No media were in attendance. Trump left his seat and headed to Putin, who had been sitting next to Trump's wife, Melania, US media said. The US president was alone with Putin, apart from the attendance of the Russian president's official interpreter.
Ian Bremmer, president of the US-based Eurasia Group, who first reported them in a newsletter to clients, said: "Donald Trump got up from the table and sat down with Putin for about an hour. It was very animated and very friendly."
Kremlin spokesman Dmitry Peskov said the two leaders had "exchanged opinions and phrases in the margins of the visit on more than one occasion". "There were no covert or secret meetings. It is absolutely absurd to claim this," he was quoted as saying by Russia's TASS news agency. Peskov also mocked the notion that the subject of a conversation between the two men could have been kept secret, saying that is a "manifestation of schizophrenia".
The length of the talks has been disputed.
Bremmer had not been at the dinner but said details were given to him by unnamed attendees who, he said, were "flummoxed, confused and startled" by the turn of events. "At summit meetings you have little 'pull-asides' between heads of state to discuss business all the time – a one-hour pull-aside is highly unusual in any context," he told the BBC. "A one-hour pull-aside between Putin and Trump where only the Kremlin translator is there, where we don't know what's discussed, given the uniqueness of the US-Russia relationship… makes the US president, surprisingly and disturbingly, not credible."
Later, however, in a statement, a senior White House official said there was no "second meeting", just a brief conversation after dinner. The official said: "The insinuation that the White House has tried to 'hide' a second meeting is false, malicious and absurd. It is not merely perfectly normal, it is part of a president's duties, to interact with world leaders."
Rising son and son in law
The Senate, the House and a Justice Department special counsel are all investigating whether Russia interfered in the election to try to tip it in Donald Trump's favour. They are also investigating whether there was any collusion with the Trump team, which both Russia and Trump have denied. Trump Jr and Manafort have been called to testify before the Senate Judiciary Committee next Wednesday.
US President Trump's eldest son Donald Trump Jr, his Jewish son-in-law Jared Kushner and ex-campaign manager Paul Manafort are to testify before the Senate about their links to Russian officials, on alleged Russian meddling in the 2016 election and , over a meeting they had with a Russian lawyer in June last year. One key subject will be their meeting with a Russian lawyer last year.
There are congressional investigations, and one by a special counsel, into the allegations of Russian interference in the US election and possible collusion with the Trump team. The Senate intelligence committee said it wanted to interview Trump Jr said he had attended the meeting with Natalia Veselnitskaya as he was promised damaging material on Hillary Clinton, but it did not materialize. Ms Veselnitskaya told Russia's RT television channel she would be willing to testify before the Senate on the matter.
Two days earlier, Kushner is to answer questions in a closed-door session of the Senate Intelligence Committee. The hearings will be the most high-profile since sacked FBI head James Comey gave testimony in June. The three members of Trump's inner circle attended a meeting in New York in June last year with Russian lawyer Natalia Veselnitskaya after being promised damaging material on Trump's election rival, Hillary Clinton. A former Soviet counter-intelligence official, now a lobbyist also attended the meeting, Trump Jr, who confirmed the meeting in a series of emails, said that no information on Hillary Clinton was provided. The meeting is the firmest evidence yet of non-diplomatic interactions between Trump campaign aides and Russian figures. Ms Veselnitskaya told Russia's RT television channel she would also be willing to testify before the Senate on the matter.
President Trump, in an interview with the New York Times, defended his son's actions. He said he had spoken to a number of senators who agreed that if they had been called and offered information on an opponent, they would have attended such a meeting. In the same interview, Trump rounded on Sessions. The attorney general rescued himself from overseeing the Justice Department's Russia investigation in March, after failing to disclose at his confirmation hearing at the Senate that he had met Russia's ambassador to the USA. The president said: "How do you take a job and then recue yourself? If he would have rescued himself before the job, I would have said, 'Thanks, Jeff, but I'm not going to take you'."
Uncomfortable inconsistency
Questions about what Trump and Putin talked about — we don't really know since there was no a US official or translator present — need to be answered by this White House. Sadly, there's little chance they will be. Instead, we're likely to get more attacks on the media for their alleged role in the story.
Trump spoke about his conversation with Putin at the G20 dinner in Germany. The conversation came to light, with US media reporting it lasted an hour and was "animated". But Trump said it lasted for only 15 minutes and was mostly "pleasantries". He said the pair talked "about adoption". Russia banned Americans from adopting Russian orphans as a reaction to US measures against Russian officials accused of human rights violations.
All G20 leaders, and spouses, were invited by the Chancellor of Germany. Press knew!" The dinner and its attendees have always been known. Only the Trump-Putin discussion had not been reported before. At the earlier, formal meeting, their first face-to-face encounter, Trump said he had repeatedly pressed Putin about the allegations of interference in the US vote. "I said, 'Did you do it?' He said, 'No, I did not, absolutely not.' I then asked him a second time, in a totally different way. He said, 'Absolutely not.'"
Given the poor state of relations between Washington and Moscow since the onset of the so-called Cold War and the recent controversy surrounding Russia's alleged efforts to interfere with the US presidential campaign, each and every encounter between Putin and Trump is bound to be carefully scrutinized. Thus the apparently impromptu discussion between the two men at the G20 dinner inevitably raises many questions. What was President Trump seeking to do in approaching the Russian president? Were matters of substance discussed? If so, why was it kept a top secret and no formal note taken? And why did the US president have to rely upon a Russian official for translation? This all may be highly unusual, especially at a time when relations between the two countries are laden with so many problems.
The US president has spoken about an undisclosed conversation with Russian President Vladimir Putin at a G20 dinner, saying it was mostly "pleasantries". President Trump also appeared unaware of another dimension – the message that his tete-a-tete would send to other leaders in the room, who must have watched the US president's gambit with some unease. Trump's spokesperson Sarah Sanders told reporters at the White House that the dinner was part of the president's publicly released schedule. "You guys came and took pictures of it," she told journalists. "It wasn't like this was some sort of hidden dinner. To act as if this was some secret is just absolutely absurd."
National Security Council spokesman Michael Anton said: "A conversation over dessert should not be characterized as a meeting." Trump later said on Twitter: "Fake News story of secret dinner with Putin is 'sick.'
Trump and Putin
US President Donald Trump comes face-to-face with Russia's President Vladimir Putin for the first time on Friday. The formal meeting will be scrutinized across the world, set as it is against the backdrop of US investigations into possible collusion between Russia and Trump campaign figures during last year's election.
At the outset it should be noted that both the leaders have one important idea in common- both want to make their respective nation great. Neither man hides his ambition to recover some sense of lost grandeur for his country. That in itself is not a negative aspect. Putin famously called the collapse of the Soviet Union "the biggest geopolitical catastrophe of the 20th Century". His moves in Ukraine and Syria are seen as attempts to bolster Russia's power and influence, and hit back at the West for the expansion of NATO into Eastern Europe that he so resents. And Western European officials accuse him of meddling in their elections to try and weaken the European Union.
First meetings between major world leaders can be unpredictable affairs. Trump has in the past suggested he could get along with Putin and praised him as a "strong leader" but it is unclear how he feels now.
In Moscow, the Kremlin is painting the meeting as an opportunity for the pair to "get acquainted and finally understand the true approach of each other". But looking beyond the testy politics of US-Russia relations, what do Trump and Putin have in common, and what sets them distinctly apart?
If there's one sharp difference between these two men, it is their back stories.
Vladimir Putin spent his early career in the world of Cold War espionage, and was working as a Soviet spy in East Germany when the communist state crumbled. He is used to operating in the shadows, and kept a low profile as an aide to the mayor of St Petersburg in the 1990s before taking the reins of the FSB intelligence agency and later the presidency.
Putin has been at the top of Russian politics since 2000 and has the reputation of a cunning street fighter, an image that can be traced back to his days growing up in a tough communal housing block in Leningrad. He has said those years taught him that "if a fight is inevitable, you have to throw the first punch".
Donald Trump, in contrast, was born into wealth as the son of a New York real estate tycoon. He managed to avoid being drafted into military service during the Vietnam War, and got started in real estate himself with a $1m loan from his father, eventually building a property, hotel and Entertainment Empire.
Far from keeping a low profile like Putin, Trump shot to stardom as host of reality TV show The Apprentice'. He later used his fame and wealth as a springboard to make a bid for the Republican Party's presidential nomination in 2015. Yet though his public style is very different – brash and unpredictable where Putin is comfortable yet controlled – like the Russian leader he doesn't shy away from a fight.
Trump refused to shake German Chancellor Angela Merkel's hand during an awkward March photo-op, and pushed past Montenegro's prime minister at a NATO summit in Brussels in May to ensure he was front and centre. Vladimir Putin uses more calculated means to intimidate others, once letting his large labrador into a meeting with Mrs Merkel, who is afraid of dogs.
Both leaders the target of media and both criticize the media opportunism and hollow news and views. Trump might have popularized "fake news" as a pejorative term that politicians the world over can now hurl at journalists, but he's not alone in describing critical coverage as false. Putin's government keeps a public list of foreign press stories that it says contains "false information about Russia". In dealing with the media, however, Vladimir Putin normally remains calm. Unlike Trump, he does not fire off angry tweets about coverage he doesn't like – he is calculating and level-headed when taking questions from journalists.
For Trump this means boosting US military spending, putting pressure on allies to pay for more their own defense, and pulling out of efforts to fight climate change to protect jobs in domestic industries like coal.
The Trump White House is a family affair, something that certainly cannot be said of Vladimir Putin's Kremlin. President Trump's daughter, Ivanka, has an office in the West Wing and advises her father in an unpaid role. Her husband, Jared Kushner, is a senior adviser to the president and a significant force in the White House. His responsibilities stretch from the Middle East and China to criminal justice reform and relations with Mexico.
President Putin, on the other hand, zealously shields his private life and family from scrutiny.. He and Lyudmila, his wife of nearly 30 years, announced their divorce in 2013, and his two daughters are kept well away from the public gaze.
Little was known about them until media reports in 2015 revealed his youngest daughter Katerina was living in Moscow under a different name and working in a senior position at Moscow State University. She is also an acrobatic rock and roll dancer. Maria, the elder daughter, is an academic specializing in endocrinology.
The differences in approach to family are stark. Ivanka Trump and Jared Kushner's five-year-old daughter Arabella sang in Mandarin to Chinese President Xi Jinping during his US visit in April. Putin, meanwhile, recently refused to disclose the names and ages of his two grandchildren.
Campaign promises
Donald Trump made a string of promises during his long campaign to be the 45th president of the United States. Many of them made headlines – from banning all Muslims entering the US, to building a wall along the border with Mexico. But as he and his White House team approach the 100-day mark of his presidency, it is clear he has shifted his stance on a number of key issues.
Trump said in September 2016 that he would reverse the deal President Barack Obama had struck to reopen diplomatic relations and improve trade. As president, he told an audience in Miami that he was "cancelling the Obama administration's one-sided deal." But in reality, he has only rolled back certain parts, placing restrictions on travel and business.
As a candidate, Trump derided climate change as a hoax concocted by China, and the regulations of Paris as stifling to American growth. After three months of prevarications behind the closed doors of 1600 Pennsylvania Avenue, the president came down decisively on the side near the exits. Quitting the Paris deal, signed by nearly 200 countries, will take a few years but this is unequivocally a promise kept.
His vow to build a wall along the US-Mexican border was one of the most controversial of Trump's campaign promises. Trump also insisted that Mexico would pay for it. Mexico maintains it will never pay for it, and even the president has conceded that the US will have to pay up front and then seek reimbursement in some way.
The US Congress is exploring funding options for the wall, but many Republicans will be unhappy about footing a bill which could rise to $21.5bn (£17.2bn), according to a Department of Homeland Security internal report.
That's much higher than Trump's estimated price tag of $12bn (£9.6bn). There are also landowners who protest against a "government land grab" – and a lawsuit from an environmental group launched in April. "We're building the wall," he said in February. "In fact it's going to start very soon."
Rhetoric and substance: Can we trust Trump?
Generally, most of the talks during the campaign is mere rhetoric meant to get votes of the majority community. Trump resorted this strategy to win the presidency against a very powerful Democratic candidate Mrs. Clinton with a lot of connections as former foreign minister of USA. And Trump won.
Trump initially promised to ban all Muslims entering the US – a "total and complete" shutdown should remain until the US authorities "can figure out what's going on". But he switched to "extreme vetting" after he became the party's presidential candidate. As president, he has introduced two travel bans, which have both become ensnarled by legal challenges. The second was a slightly watered-down version of the first, but a judge in Hawaii said barring people from six mainly Muslim countries, even temporarily, violated constitutional protections against religious discrimination. Another judge in Maryland cited Trump campaign statements as evidence.
President Trump has railed against "judicial overreach" and hinted that he may take the case to the Supreme Court, but has said little on the matter in a round of media interviews this week.
Trump repeatedly told his supporters that every single undocumented immigrant – of which there are 11.3 million – "have to go". As polling day approached, his stance began to soften slightly, then after the election he scaled it back to some two to three million deportations of people who "are criminal and have criminal records, gang members, drug dealers".
The Migration Policy Institute, a US-based think tank, has one of the higher figures for illegal immigrants with criminal records, which it puts at 890,000, including people charged with crossing the border illegally. The number of removals peaked in 2012 and has been falling since. It is too early to say if there has been an increase since President Trump's inauguration.
During a speech in Iowa in November 2015, Trump warned that he would, using an expletive, bomb so-called Islamic State into obliteration. The president dropped the biggest non-nuclear bomb in the US arsenal on an IS-stronghold in Afghanistan.
Trump repeatedly questioned the NATO military alliance's purpose, calling it "obsolete". One issue that bugged him was whether members were pulling their weight and "paying their bills". In one New York Times interview in July 2016, he even hinted that the USA would not come to the aid of a member invaded by Russia. But as he hosted Nato Secretary General Jens Stoltenberg at the White House in April, the US president said the threat of terrorism had underlined the alliance's importance. "I said the NATO was obsolete," Trump said. "It's no longer obsolete."
Trump repeatedly pledged to label Beijing a "currency manipulator" on his first day in office, during an election campaign when he also accused the Asian powerhouse of "raping" the US. China has been accused of suppressing the yuan to make its exports more competitive with US goods. He told the Wall Street Journal in April that China had not been "currency manipulators" for some time and had actually been trying to prevent the yuan from further weakening.
Trump's supporters want to see Democratic rival Hillary Clinton in prison over the use of her private email server while secretary of state. And Trump was more than willing to back their calls for, at the very least, a fresh investigation. During the debates, he told Mrs Clinton: "If I win, I am going to instruct my attorney general to get a special prosecutor to look into your situation."
The president-elect's tone changed almost as soon as he had won, describing the woman he had said was "such a nasty woman" as someone the country owed "a debt of gratitude". Later, he said he "hadn't given the prosecution a lot of thought" and had other priorities. On 22 November, Trump's spokeswoman said he would not pursue a further investigation – to help Mrs. Clinton "heal".
Apparently, Trump is not eager to punish Madam Hillary Clinton. He repeated his vow to spend big on the country's roads, rail and airports, but no sign yet of action. The country's infrastructure "will become, by the way, second to none, and we will put millions of our people back to work as we rebuild it", he said in his victory speech in November. :
Trump pledged during his campaign to move the embassy from Tel Aviv to Jerusalem, a divided city which both Israelis and Palestinians claim. He approved a waiver to keep the embassy in place, but suggested in a statement that it would be eventually relocated. "The decision was taken in order to "maximize the chances of successfully negotiating a deal between Israel and the Palestinians".
His decision not to hurriedly move, as Israel has been directing Washington, the embassy to Jerusalem is noteworthy.
President Trump has not yet initiated any worthwhile step to the establishment of the State of Palestine deal to take place, although his decision to visit Palestine West Bank to meet PLO leader and President Abbas against the will and usual pressure tactics of Israel, gives us the hopes, however, meek they maybe, of his pro-active role and active participation in the establishment of Palestine. .
Trump, Putin could end terror wars, creation of Palestine and peace in Middle East
That President Donald Trump huddled with Russian President Vladimir Putin for almost an hour at a G20 dinner in Germany earlier this month is news, notwithstanding the confusion about the details. What's as telling as Trump's willingness to chat with Putin with no US translator or any other US official around, however, is the way in which the president responded to the news of the meeting. He did it via his preferred communication tool: Twitter.
This is not a media story. This is a story about an undisclosed meeting between the presidents of the United States and Russia at a time when relations are very much in flux between the two countries. Making it about anything else is a purposeful diversionary tactic by Trump. Simple and plain!
This is a classic bit of Trump misdirection. No media outlet reported anything about a "secret dinner." No one is making the dinner look "sinister." And, no one is suggesting that the media was unaware that the dinner was taking place. That is not the story. The story is that the president of the United States had a somewhat lengthy sidebar conversation with the president of Russia and with no other US officials present. And that we didn't know about it until Ian Bremmer reported on it next night.
Trump, of course, knows all of that. The shrewd business magnet for all of his life time is also smart enough to understand that this is a bad story for him — particularly in light of the ongoing special counsel investigation into Russian meddling into the 2016 election and the drip-drip-drip of details about a meeting his son, Don Jr. had with a Russian lawyer in hopes of obtaining dirt on Hillary Clinton.
And Trump is working to change the story into one that he knows will score points with his hardcore base: "The Fake News is becoming more and more dishonest!" The media is "sick!" That will, of course, work for some segment of people who take Trump's words for, well, everything, or only get their news from the president's most ardent media defenders. The media is terrible!
Meanwhile, the White House said Trump would nominate former Utah governor Jon Huntsman as ambassador to Russia, a key post for a president who promised to improve relations with Moscow. Huntsman, who served as ambassador to China and Singapore, needs to have his name confirmed by the Senate. The suspicions over Russian interference are likely to play a significant factor in his confirmation process, correspondents say.
Question is not how many times the two world leaders met in Germany at or on the sidelines of G20. But the outcome of the meetings significant if anything emerged. Any positive development, if any, would automatically get reflected in their bilateral ties from now on. Russia's foreign minister said President Vladimir Putin and President Donald Trump may have met more than three times at the G-20summit, but he shrugged off the importance of the encounters Lavrov made light of the situation in the interview, comparing it to children mingling at a kindergarten.
Whether Trump will ever raise the issue of election hacking is the million-dollar question, given he has downplayed Russia's alleged role.
They control their respective nation and also share a "strongman" style and macho attitudes which have shone through in meetings with world leaders.
Trump and Putin could work towards peaceful resolution of the worst global crises: Palestine in West Asia and Kashmir in South Asia. However, the immediate issue is to end the illegal terror war in Syria and make the West Asia a peace zone to make an impact on the global stability.
USA and Russia make it sure not to let fast growing Israeli fascist regime control their policies in West Asia. Both need to coordinate their efforts to get Israeli military regime punished by ICC and ICJ for its crimes committed humanity in Palestine and Mideast at large.
The perpetual clashes between the super powers let fascist regimes like Israel to become criminal states threatening the regional as well as global peace, stability and prosperity.
Wendy Sherman's China visit takes a terrible for the US turn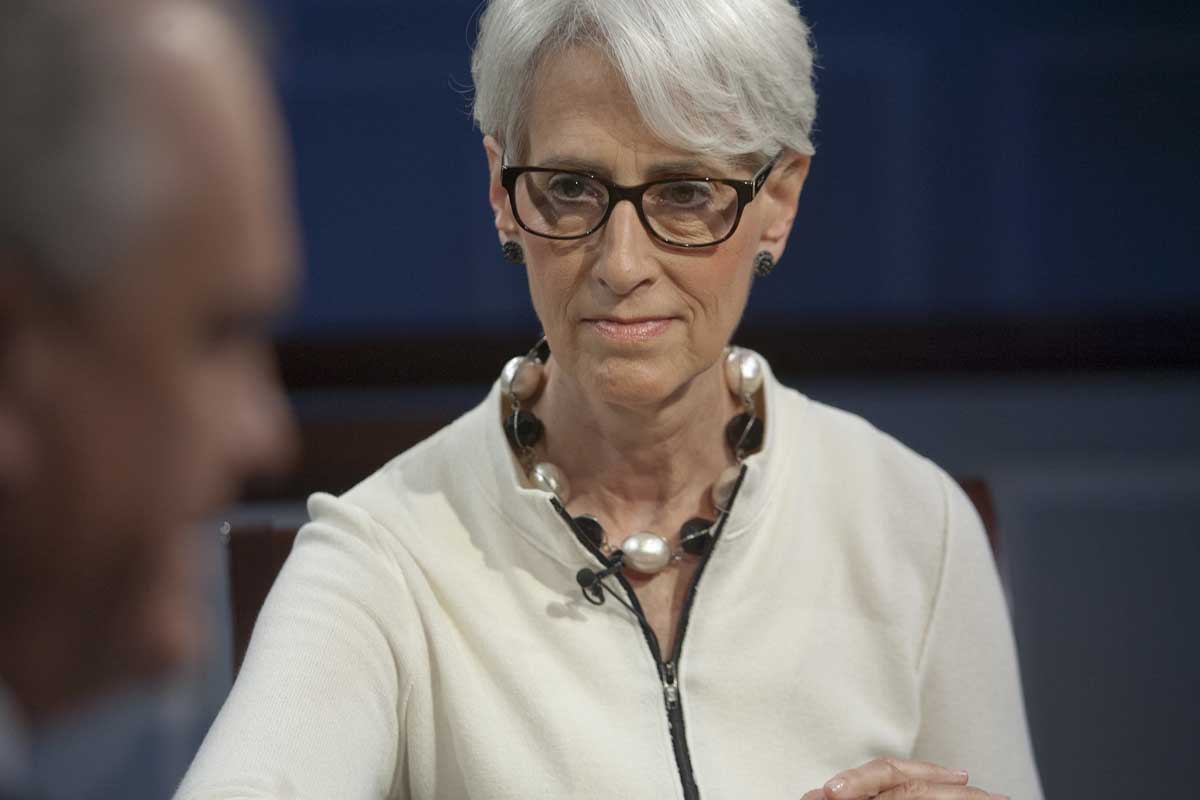 US Deputy Secretary of State, Wendy Sherman, had high hopes for the meeting in China. At first, the Chinese side did not agree to hold the meeting at all. The reaction had obvious reasons: Antony Blinken's fiasco in Alaska left the Chinese disrespected and visibly irritated. This is not why they travelled all the way.
So then the State Department had the idea of sending Wendy Sherman instead. The US government actually needs China more than China needs the US. Sherman was in China to actually prepare the ground for Biden and a meeting between the two presidents, expecting a red carpet roll for Biden as if it's still the 2000s — the time when it didn't matter how the US behaved. Things did not go as expected.
Instead of red carpet talk, Sherman heard Dua Lipa's "I got new rules".
That's right — the Chinese side outlined three bottom lines warning the US to respect its system, development and sovereignty and territorial integrity. In other words, China wants to be left alone.
The bottom lines were not phrased as red lines. This was not a military conflict warning. This was China's message that if any future dialogue was to take place, China needs to be left alone. China accused the US of creating an "imaginary enemy". I have written about it before — the US is looking for a new Cold War but it doesn't know how to start and the problem is that the other side actually holds all the cards.
That's why the US relies on good old militarism with an expansion into the Indo-Pacific, while aligning everyone against China but expecting the red carpet and wanting all else in the financial and economic domains to stay the same. The problem is that the US can no longer sell this because there are no buyers. Europeans also don't want to play along.
The headlines on the meeting in the US press are less flattering than usual. If the US is serious about China policy it has to be prepared to listen to much more of that in the future. And perhaps to, yes, sit down and be humble.
Why Jen Psaki is a well-masked Sean Spicer
When Sarah Huckabee Sanders showed up on the scene as White House Press Secretary, the reaction was that of relief. Finally — someone civil, normal, friendly. Jen Psaki's entry this year was something similar. People were ready for someone well-spoken, well-mannered, even friendly as a much welcome change from the string of liars, brutes or simply disoriented people that the Trump Administration seemed to be lining up the press and communications team with on a rolling basis. After all, if the face of the White House couldn't keep it together for at least five minutes in public, what did that say about the overall state of the White House behind the scenes?
But Psaki's style is not what the American media and public perceive it to be. Her style is almost undetectable to the general American public to the point that it could look friendly and honest to the untrained eye or ear. Diplomatic or international organization circles are perhaps better suited to catch what's behind the general mannerism. Jen Psaki is a well-masked Sean Spicer, but a Sean Spicer nevertheless. I actually think she will do much better than him in Dancing With The Stars. No, in fact, she will be fabulous at Dancing With The Stars once she gets replaced as White House Press Secretary.
So let's take a closer look. I think what remains undetected by the general American media is veiled aggression and can easily pass as friendliness. Psaki recently asked a reporter who was inquiring about the Covid statistics at the White House why the reporter needed that information because Psaki simply didn't have that. Behind the brisk tone was another undertone: the White House can't be questioned, we are off limits. But it is not and that's the point.
Earlier, right at the beginning in January, Psaki initially gave a pass to a member of her team when the Politico stunner reporter story broke out. The reporter was questioning conflict of interest matters, while the White House "stud" was convinced it was because he just didn't chose her, cursing her and threatening her. Psaki sent him on holidays. Nothing to see here folks, move along.
Psaki has a level of aggression that's above average, yet she comes across as one of the most measured and reasonable White House Press Secretaries of the decade. And that's under pressure. But being able to mask that level of deflection is actually not good for the media because the media wants answers. Style shouldn't (excuse the pun) trump answers. And being able to get away smoothly with it doesn't actually serve the public well. Like that time she just walked away like it's not a big deal. It's the style of "as long as I say thank you or excuse me politely anything goes". But it doesn't. And the American public will need answers to some questions very soon. Psaki won't be able to deliver that and it would be a shame to give her a pass just because of style.
I think it's time that we start seeing Psaki as a veiled Sean Spicer. And that Dancing with the Stars show — I hope that will still run despite Covid.
As Refugees Flee Central America, the Mexican Public Sours On Accepting Them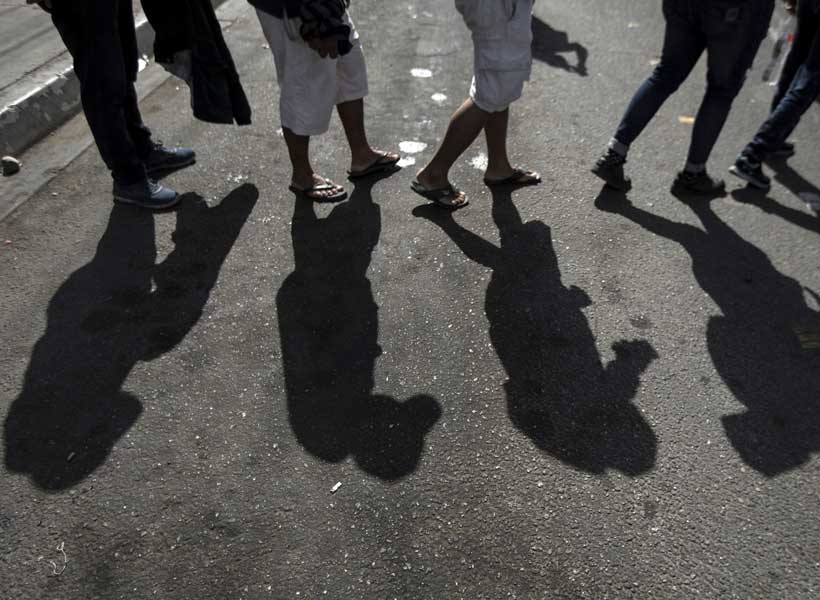 Authors: Isabel Eliassen, Alianna Casas, Timothy S. Rich*
In recent years, individuals from Central America's Northern Triangle (El Salvador, Guatemala, and Honduras) have been forced out of their home countries by extreme poverty and gang violence. While initial expectations were that the Lopez Obrador administration would be more welcoming to migrants, policies have slowly mirrored those of his predecessor, and do not seem to have deterred refugees. COVID-19 led to a decrease in refugees arriving in Mexico, and many shelters in Mexico closed or have limited capacity due to social distancing restrictions. Now that the COVID-19 situation has changed, arrivals could increase again to the levels seen in late 2018 or 2019, with overcrowded refugee centers lacking in medical care as potential grounds for serious COVID-19 outbreaks.
Mexico increasingly shares a similar view as the US on this migration issue, seeking ways to detain or deport migrants rather than supporting or protecting them. For instance, Mexico's National Immigration Institute has been conducting raids on freight trains to find and detain migrants. Public opinion likely shapes these policies. In the US, support for allowing migrants into the country appeared to increase slightly from 2018 to 2019, but no significant majority emerges. Meanwhile, Mexican public opinion increasingly exhibits anti-immigrant sentiments, declining considerably since 2018, with a 2019 Washington Post poll showing that 55% supported deporting Central Americans rather than providing temporary residence and a 2019 El Financiero poll finding 63% supportive of closing to border to curb migration.
New Data Shows the Mexican Public Unwelcoming
To gauge Mexican public opinion on refugees, we conducted an original web survey June 24-26 via Qualtrics, using quota sampling. We asked 625 respondents to evaluate the statement "Mexico should accept refugees fleeing from Central America" on a five-point Likert scale from strongly disagree to strongly agree. For visual clarity, we combined disagree and agree categories in the figure below.
Overall, a plurality (43.84%) opposed accepting refugees, with less than a third (30.08%) supportive. Broken down by party affiliation, we see similar results, with the largest opposition from the main conservative party PAN (52.90%) and lowest in the ruling party MORENA (41.58%). Broken down by gender, we find women slightly more supportive compared to men (32.60% vs. 27.04%), consistent with findings elsewhere and perhaps acknowledgment that women and children historically comprise a disproportionate amount of refugees. Regression analysis again finds PAN supporters to be less supportive than other respondents, although this distinction declines once controlling for gender, age, education and income, of which only age corresponded with a statistically significant decline in support. It is common for older individuals to oppose immigration due to generational changes in attitude, so this finding is not unexpected.
We also asked the question "On a 1-10 scale, with 1 being very negative and 10 very positive, how do you feel about the following countries?" Among countries listed were the sources of the Central American refugees, the three Northern Triangle countries. All three received similar average scores (Guatemala: 4.33, Honduras: 4.05, El Salvador: 4.01), higher than Venezuela (3.25), but lower than the two other countries rated (US: 7.71, China: 7.26) Yet, even after controlling for general views of the Central American countries, we find the public generally unsupportive of accepting refugees.
How Should Mexico Address the Refugee Crisis?
Towards the end of the Obama administration, aid and other efforts directed at resolving the push factors for migration in Central America, including decreasing violence and limiting corruption, appeared to have some success at reducing migration north. President Trump's policies largely did not improve the situation, and President Biden has begun to reverse those policies and re-implement measures successful under Obama.
As discussed in a meeting between the Lopez Obrador administration and US Vice President Kamala Harris, Mexico could adopt similar aid policies, and decreasing the flow of migrants may make the Mexican public respond more positively to accepting migrants. Lopez Obrador committed to increased economic cooperation with Central America days into his term, with pledges of aid as well, but these efforts remain underdeveloped. Threats to cut aid expedite deportations only risks worsening the refugee crisis, while doing little to improve public opinion.
Increasingly, the number of family units from Guatemala and Honduras seeking asylum in Mexico, or the United States, represents a mass exodus from Central America's Northern Triangle to flee insecurity. Combating issues such as extreme poverty and violence in Central American countries producing the mass exodus of refugees could alleviate the impact of the refugee crisis on Mexico. By alleviating the impact of the refugee crisis, refugees seeking asylum will be able to navigate immigration processes easier thus decreasing tension surrounding the influx of refugees.
Likewise, identifying the public's security and economic concerns surrounding refugees and crafting a response should reduce opposition. A spokesperson for Vice President Harris stated that border enforcement was on the agenda during meetings with the Lopez Obrador administration, but the Mexican foreign minister reportedly stated that border security was not to be addressed at the meeting. Other than deporting migrants at a higher rate than the US, Mexico also signed an agreement with the US in June pledging money to improve opportunities for work in the Northern Triangle. Nonetheless, questions about whether this agreement will bring meaningful change remain pertinent in the light of a worsening crisis.
Our survey research shows little public interest in accepting refugees. Public sentiment is unlikely to change unless the Lopez Obrador administration finds ways to both build sympathy for the plights of refugees and address public concerns about a refugee crisis with no perceived end in sight. For example, research in the US finds public support for refugees is often higher when the emphasis is on women and children, and the Lopez Obrador administration could attempt to frame the crisis as helping specifically these groups who historically comprise most refugees. Likewise, coordinating efforts with the US and other countries may help portray to the public that the burden of refugee resettlement is being equitably shared rather than disproportionately placed on Mexico.
Facing a complex situation affecting multiple governments requires coordinated efforts and considerable resources to reach a long-term solution. Until then, the Central American refugee crisis will continue and public backlash in Mexico likely increase.
Isabel Eliassen is a 2021 Honors graduate of Western Kentucky University. She triple majored in International Affairs, Chinese, and Linguistics.
Alianna Casas is an Honors Undergraduate Researcher at Western Kentucky University, majoring in Business Economics, Political Science, and a participant in the Joint Undergraduate/Master's Program in Applied Economics.
Timothy S. Rich is an Associate Professor of Political Science at Western Kentucky University and Director of the International Public Opinion Lab (IPOL). His research focuses on public opinion and electoral politics.
Funding for this survey was provided by the Mahurin Honors College at Western Kentucky University.