A layover at Dubai Airport? Here is what you can do!
The Dubai International Airport (DXB) connects the East and the West, offering flights for over 260 destinations worldwide. Dubai's drive for growing bigger and better every day does not stop at the airport gates, with more than 79 million people already passing through these terminals each year. The city's second airport, Al Maktoum International at Dubai World Central (DWC), plans to become the world's largest airport, serving up to 160 million passengers every year.
A stopover overview
With time, Dubai International Airport has grown into the world's busiest and fastest growing airport. The airport itself, no doubt, is a sight to behold, but those with a layover in Dubai of over 4-5 hours should likely consider checking in their luggage and exploring the attention-grabbing city centre.
With plenty of sights ready to be explored independently – guided tours organised by Emirates and cosmos Holidays – a prolonged, possibly monotonous Dubai layover will transform into something fun as you marvel at the ultra-modern gulf city. Most of the major attractions are located within the same region, making it easier for you to reach the city centre in little time via public or private transport.
At the airport
Special features
Including the luxe new Emirates Terminal 3, the airport is divided into three terminals. It is usually a quick trip across the terminal to your next flight since an underground train carefully connects the Emirates A380 hub to other gates. The place is home to three main Timeless Spas where you can pass the time with a relaxing massage and manicure.
In case you're a Muslim, you can seek a spiritual escape at any of the dedicated prayer rooms spread throughout the airport. Other passengers can settle into meditation in one of the two indoor Zen gardens by gates B7 and B27.
Luggage storage
Depending on the size of your luggage, terminals 1 and 3 offer luggage storage facilities for 20-25 AED – for up to 12 hours and it is open 24/7.
You can easily skip the hassle of lugging your bags at the airport, if you're flying via Emirates, opting to have them delivered anywhere in the UAE. The delivery arrangement is easy at the arrivals hall of Terminal 3, costing up to 250 AED for a maximum of four bags.
Dining
There are a total of 80 diners at the Dubai Airport, ranging from gourmet sit-down restaurants to fast food eateries. You can never go wrong with the Belgian 'sweet chain' in order to satisfy the sugar cravings. Boulangerie Le Pain Quotidien is famous for serving organic French fare to go into Terminal 3 departure A Gates.
Photo: Source
If you're in the mood for something speedy and upscale, try Terminal 3's Caviar House & Prunier's Seafood Bar or the Moët & Chandon Champagne Bar Le Lounge in Terminal 3 Gate A.
The UK favourite Giraffe is situated near gates A and B – a bistro with everything from fast food sandwiches to BBQ rack ribs. For the taste of Southern, Comfort Jack Daniel's special diner is on tap, situated in Terminal 3, A Gates.
Shopping
The Emirates Terminal 3 duty free is open to any foreign brand shop you can think of, and the best part is that it is open 24/7. Passengers can shop from a wide selection of designer sunglasses, timepieces and top-name luggage from brands like Rolex and Breitling.
Photo:Source
For wine lovers, the extensive collection of vintage, fine wines, and New World is available at the Le Clos shop in Terminal 3.
If you have half/whole day
Transport to the city centre
With just two lines running throughout the entire city, Dubai's metro system is one of the most convenient transport realms to make use of. Passengers can hop on the red line from Terminals 1 and 3, running every 10 minutes starting from 5:50 am in the morning (5:30 am on Thursdays) until midnight (or 1 am on Thursdays and Fridays). The fares differ depending on the distance and number of transfers, usually ranging from 1.80 AED to 5.80 AED.
The major stops include grand tourist destinations like the Burj Khalifa or Dubai Mall and the grand downtown of Dubai Marina. From Khalid Bin Al Waleed or the Union Square, travellers can connect over to the green line, which usually stops in Deira near the Dubai Creek.
Dubai's streamlined transportation system comes as a blessing to passengers since they can catch a bus headed straight to main city centre from the metro. Buses depart every 30 minutes from all three main airport terminals, heading to Deira (Bus 401). Fares are 3 AED depending on the distance.
On the other hand, for the hitch-hiking souls, taxi stands are at each terminal, fares starting around 20 AED. A typical ride from the airport to Dubai Marina costs around 100 AED. There is an option for female travellers to hail a woman-only taxi by booking one of the pink cabs.
Touring Burj Khalifa
If we have to name one tourist attraction worth seeing in Dubai, it would be the Burj Khalifa, standing 2716.5 feet above, considered to be the tallest building in the world (at the moment). The towers holds up to 160 stories, however, visitors can only go up to the observation deck, right at the Top, which is known as the highest observation deck in the world occupying the 124th and 158th floors with 360 degree views of the city. Those short on time can purchase a quick ticket so they don't have to wait in regular long lines. Once you reach the observation deck, feel free to spend some time around absorbing the mesmerizing sights.
The Dubai Fountain
The world's largest choreographed fountain is situated right within the shadow of the world's tallest building. Better described as the spectacle, these fountains shoot water up to 125 metres in the air, with a sombre music show accompanying the movement of the water throughout the day and night. Along the board walk, unsurprisingly, the fountains are clearly visible from any point that lines the perimeter of the historical yet manmade Burj Khalifa Lake, making this place a perfect spot for a nice in-transit stroll.
Time Required: The visit to the fountains can last from five minutes onwards – mainly depending on your preferences and timeframe. The actual water, light and sound show plays in 5minute intervals during specific periods of the day. The trip can be easily coupled with a tour of the top section of the towering Burj Khalifa. It is important to note that this does include the time taken to travel from and to the airport.
All in all
In order to travel around comfortably to the major, nearest attractions and to reach the airport back in time for the next flight, it is advisable to have a layover time of at least 8 hours; It is also advised to keep the city's crazy traffic in mind.
Travellers with a true wandering soul, however, make the best of every opportunity to explore. And this is one of the main reasons why many of them plan their prolonged stop overs in a way that they get to enjoy a new city during their journey. Dubai makes for such a perfect opportunity, therefore, whenever you fly next time, a tour to Asia from the US for example, make sure to give yourself enough hours to take a thorough tour of the gulf city on your way to the world!
Mind-Blowing Facts About the Rockefeller Center Christmas Tree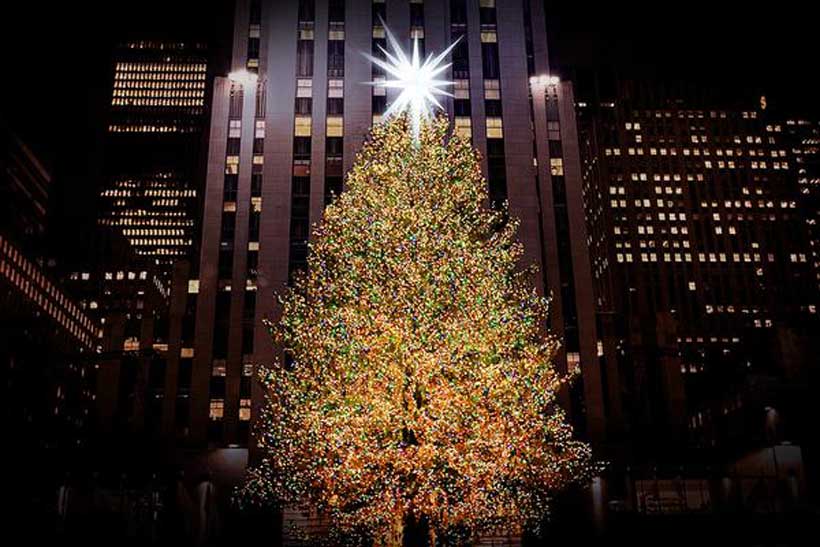 The Rockefeller Center Christmas tree acts each holiday season as a luminous magnet for camera-toting visitors. It towers above the ice-skating rink, with the golden statue Prometheus near its apron, carrying on a custom as old as Rockefeller Center itself—starting back in the early 1930s when the Midtown complex was still under construction.
The folks at Rock Center accept submissions each year. What do they look for in a specimen? A nicely shaped Norway spruce, typically at least 75 feet tall and dense enough that you "shouldn't be able to see the sky through it," according to head gardener Erik Pauze. Being from the tristate area generally helps—long distance is a consideration, but it's not a deal breaker (1998's tree was flown in from Ohio, and there was one from Canada way back when). The selection process takes a while, during which time the winner generally makes itself known. As Pauze says, "Sometimes I visit a tree several times over the year, [to] watch it grow or fill out. But when I see the perfect one, I just know it."
Come late November, Today show personalities Hoda Kotb, Savannah Guthrie, Al Roker and Craig Melvin will join a host of performers (Pentatonix and John Legend included) for the opening ceremonies, and the tree stays lit—and available for public viewing, selfies and Instagram posts—until early January. This year, a ceremony for hoisting the new Daniel Libeskind–designed Swarovski star atop the tree will precede the lighting by a couple of weeks.
Pining for more info? We'll go out on a limb and guess you are. Here's some tree trivia to keep you waxing botanic through the holiday season.
This year's model
Height: 72 feet
Weight: 24,000 pounds (estimated)
Species: Norway spruce
Hometown: Wallkill, New York
Age: Roughly 75 years
Date felled: November 8, 2018
Date put in place: November 10, 2018
Date of star raising: November 14, 2018
Date of tree lighting: November 28, 2018
Up until: January 7, 2019
Number of lights: 50,000+
Average number of expected daily viewers during holiday season: 750,000
Through the years
1931 First Christmas tree on the grounds, put up by construction workers
1933 First official year of Rockefeller Center Christmas tree
1941 Four reindeer, in pens, flank the tree; later, they move to the Bronx Zoo
1942–44 Tree goes unlit due to World War II
1949 The tree is painted silver, ostensibly to make it look more wintry
1966 A white spruce hailing from Canada becomes the first tree from outside the US
1981 Last time a species other than a Norway spruce (in this case, another white spruce) is chosen
1997 Tree from Stony Point, NY, is transported by barge down the Hudson River
1999 Tallest tree ever, at 100 feet
2016 Tony Bennett, at the age of 90, performs at the ceremony for the fourth time in seven years
Fast facts
* Why a Norway spruce? Our research indicates that its characteristics of a straight trunk and the ability to resist wind make it a sturdy choice; and its size, on average between 80 and 100 feet at full maturity, matches Rockefeller Center's height requirements.
* For the most part, the same LED lights, which were first introduced in 2007, are used each year (though their total number has grown from around 30,000 to around 50,000).
* The Swarovski-crystal star that tops the tree first appeared in 2004—and has been reimagined by architect Daniel Libeskind for 2018. The new version has 3 million crystals, 70 glass spikes and, with a brightness of 106,000 lumens, may be powerful enough to turn night into day.
* Those in charge maintain the tree with regular watering—as it's outside, it retains its freshness better than it would in a house or apartment.
* The inaugural tree lighting was broadcast on radio in 1933; 18 years later it made its televised debut on the Kate Smith Evening Hour.
* After the tree is done spreading holiday cheer, it's sent on its merry way to be used as lumber for Habitat for Humanity.
The Best Ways to Spend the Festive Holidays in Beirut
The holiday season is one of the most exciting times to visit Beirut. The city streets are decked out in shimmering lights, dazzling displays of ornaments and that incomparable festive buzz.
There's plenty to experience in Beirut during the holidays and Four Seasons Hotel Beirut is your ideal home away from home, perfectly located to take in the sights, sounds and excitement of the festivities, which are just a stroll away. To ensure you make the most of your trip and don't miss out on the best activities of the season, our concierge team is happy to share a helpful insider's guide to celebrate the holidays in the city.
Partake in Festive Culinary Delights
Celebrate the holidays at Four Seasons Hotel Beirut with an exquisite array of innovative offerings and culinary delights. From a holiday-themed afternoon tea to delightful delicatessen evenings, and even a pop-up caviar and oysters bar, revel in a host of magical moments, all backed by legendary Four Seasons service.
Admire the Beautiful Christmas Trees
Downtown Beirut is the place to be if you want to see the most popular Christmas lighting events in the city, as the famous Martyr Square welcomes Christmas with VIP appearances, music and a countdown to the Christmas tree illumination. Other celebrations include the Beirut Souks Christmas Tree Lighting event and our very own Four Seasons Christmas Tree Lighting ceremony.
Holiday Ice Skating
One of the best ways to get in the Christmas spirit and have some winter fun in Beirut is by wrapping up warm for an ice skating session at Beirut Ice Skating, just a few steps from the Hotel.
Visit Byblos Christmas Village
Without a doubt, Lebanon's most comprehensive Christmas attraction is the Byblos Christmas Village. An hour drive from Beirut, enter a world of Christmas bliss with stunning lights, decorations and other festive attractions. Admire the sky-high Christmas tree that has been featured in The Guardian and Wall Street Journal. Numerous food stalls and a traditional Christmas market add to the merry atmosphere.
Shop for Gifts
Shopping in Beirut at Christmas is a sightseeing opportunity in itself, as ABC, Beirut Souks, Aishti Seaside and Le Mall all boast dazzling Christmas displays and impressive seasonal decor both inside and out. From department stores to high-end boutiques, shopping for your Christmas gifts in the city definitely won't disappoint.
Check Out the Christmas Street Food Market
A popular annual event Souk El Akel, Christmas market edition is a food celebration showcasing Lebanon's vibrant culinary world of foods including Lebanese, Middle Eastern and international bites, and can be found at various locations throughout the city. Entertainment, parades, kids area, food court, and much more await.
Attend a Christmas Concert
One of the season's most anticipated highlights, Beirut Chants Festival welcomes during December performers from all over the world, both established and emerging, to share heart-warming performances in the many beautiful and historic churches of Beirut.
Beyond the Liberty Bell: Exploring Western Philly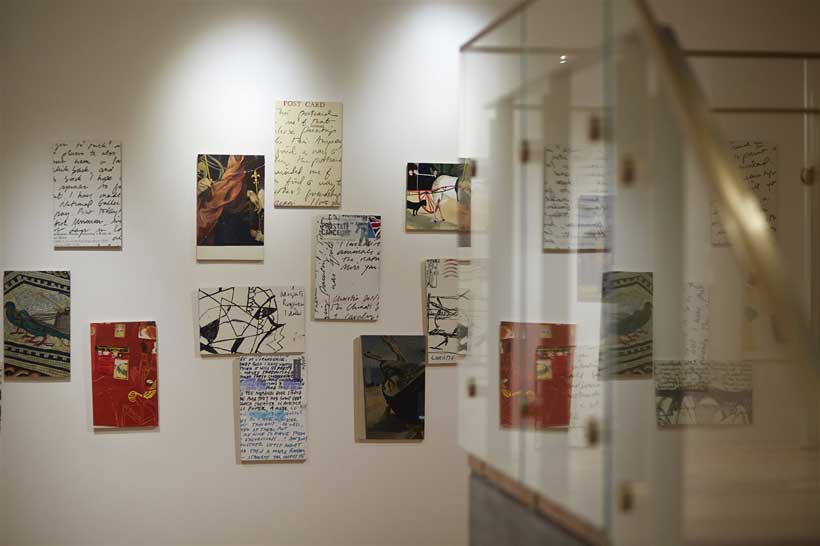 A visit to Philadelphia is sure to be steeped in American history and culture. It doesn't get more American than the Liberty Bell and Independence Hall, where the Founding Fathers signed the Declaration of Independence in 1776. And it doesn't get more authentically Philly than cheesesteaks at competing Geno's Steaks and Pat's King Of Steaks, and the oldest farmers market in the country, Reading Terminal Market. But, when you've been there, done that, what else can you explore?
Philadelphia neighborhoods beckon the savvy traveler who can, by slowing down, get a glimpse of what it's like to live here, to exhale and experience the heart and soul of a great American city. One neighborhood that's not on the radar of many travelers, but should be, is West Philadelphia, or West Philly as it is commonly known, with University City as its bustling heartbeat. Aptly named — the University of Pennsylvania and Drexel University are located here — the area buzzes with youthful exuberance. The diverse, worldwide student population brings the magic of different languages, dialects and customs to the area.
Strolling along the bustling sidewalks, visitors will find a foodie's dream with a vibrant street-food scene, high-end, locally owned restaurants and everything in between. Historic sites and museums are everywhere, with some pop culture icons as well, and the parks add a touch of green to the cobblestone and brick.
Here are some gems of West Philly not to be missed:
* The Penn Museum will take you back to ancient times in faraway places and other lands. You'll find jewelry from Ethiopia, Mayan sculptures, an Egyptian tomb, the Granite Sphinx of Ramses and new Middle East galleries. After you've seen the amazing American History of Philadelphia, the Penn Museum gives you the world.
* World Cafe Live is a multi-level venue devoted to music and good food. Take a seat upstairs at the chic Upstairs Live Cafe, where you can get late-night food and drinks along with an eclectic array of live music (they don't call it World Cafe Live for nothing!). Downstairs Live is a larger concert venue, hosting nationally known artists. It's also the home of WXPN radio, which broadcasts a show of the same name.
* The Study at University City is a local gem for guests who believe the right hotel can enhance and elevate an already wonderful trip into the stratosphere. This is not a cookie-cutter chain, but a boutique that features local artwork in an onsite gallery; hand-blown glass light fixtures (locally made); display cases with artifacts of the city's past; and its lobby, dubbed the Living Room, a vibrant and dynamic core of the hotel, a gathering place for guests to feel at home.
* Schuylkill River Trail meanders along some 30 miles of the Schuylkill river, and is a favorite of bicyclists, walkers, runners and families. Enjoy the green space along the riverfront, or use it as your way to and from the Philadelphia Museum of Art and other area attractions. If you really want to get your exercise and American history on, you can pick up the trail in West Philly and take it all the way to Valley Forge National Historical Park.
* The multitude of cuisines in the West Philly neighborhood is reflective of the diversity of the student population. A true foodie destination that's a bit off the beaten path, you'll find African, Middle Eastern, Mediterranean and Indian spots with daring fusions of flavors; upscale, chef-driven restaurants; and down-home Philly goodness. Highly recommended from the city's foodie community: Marigold Kitchen (its gin-marinated venison gets rave reviews), Aksum, which blends Mediterranean and North African cuisine; and Dock Street Brewing (Philly's first microbrewery) for all-American bar food, burgers and of course, beer.
For other insider tips on exploring West Philly, contact the knowledgeable staff at The Study at University City. They'll make sure you get the most out of your visit to the neighborhood.