Queen Tomyris of the Massagetai: A woman who dared or a woman who cared?
Throughout the millenia an image of a submissive and caring woman has been conveyed. Delving into ancient history, one could discover an amazing chronicle of Queen Tomyris who reigned over the nation of the Massagetai. Bold and successful, this woman seemed to challenge conventional views.
Still, as the account is provided by Herodotus, an ancient Greek historian, it is possible to observe that the image of a successful ruler is reverted to portray a more recognizable and traditional character.
The Massagetai were a nomadic people living in Central Asia and north-east of the Caspian Sea in the VI-V centuries B.C., albeit the precise territory of their dwelling remains so far contested. Meanwhile, the Persian king Cyrus began to consolidate the Achaemenid Empire which soon started to expand. In the Clio book, Herodotus of Halicarnassus recounts the attempts by Cyrus to conquer the nation of Massagetai.
According to Herodotus, at that time the Massagetai were ruled by Queen Tomyris, who was enthroned after the death of the late king (I.205). In the beginning, Cyrus decided to act by craft pretending that he wanted to marry Queen Tomyris. However, Tomyris could decipher that he in fact wished to gain control over the kingdom of the Massagetai, and therefore rejected his proposal. Upon this rejection, Cyrus started to organise a military expedition (Herodotus:I.205). As he was amidst the preparations, Tomyris sent him a herald urging him to refrain from waging a war, reign over his own people and let the kingdom of Massagetai rule those whom they ruled (Herodotus:I.206). Otherwise , if King Cyrus was "greatly anxious to make trial of the Massagetai in fight",Tomyris called on to commence the battle soon (Herodotus:I.206). In a surprise attack, the army of Cyrus killed many Massagetai warriors and captured Spargapises, the son of Tomyris, who killed himself upon the realization of his "evil case" (Herodotus:I.211-213).
Shortly thereafter, another battle followed, and the Massagetai were victorious this time, as the battle was "of all the battles fought by Barbarians (…) the fiercest" (Herodotus:I.214). The army of Cyrus was completely defeated, and the king himself fell dead. The vengeful Tomyris filled a wineskin with the blood of the fallen soldiers. She ordered then to find the dead kind and to behead him, and put his head down to the wineskin saying ""Though I yet live and have overcome thee in fight, nevertheless thou didst undo me by taking my son with craft: but I according to my threat will give thee thy fill of blood."(Herodotus: I.214). The chronicle then proceeds to describe the Massagetai people, their ways of life, customs and religion.
Apparently, Queen Tomyris represents an example of a wise, courageous and an able ruler. First, the Queen reveals her wisdom, as she deciphers the vile intentions of Cyrus in due time. Then, she displays courage in the face of the looming war. Finally, under her guidance the army of the Massagetai was able to destroy the adversary, and thus, win the battle. Arguably, the very fact that this occurrence took place provides a progressive view of a woman as a ruler and a mighty defender of the land.
Yet, in the Clio book a number of restrictive suggestions are introduced in order to 'reconcile' the unusual image of a female ruler with the existing perceptions. In the beginning, a subtle explanation, or rather, an excuse is provided for Tomyris being a ruler of the Massagetai Kingdom. Herodotus describes, "now the ruler of the Massagetai was a woman, who was queen after the death of her husband, and her name was Tomyris"(Herodotus:I.205). The chronicles suggest that it is in light of the unfortunate premature death of her husband, the late king, that Tomyris ascended the throne. Furthermore, her being a woman is pointed out in the first place. Then, as the Persian King Cyrus expresses his wish to marry Tomyris, it is implied that being a single woman can be precarious. Following the rejection, Cyrus makes preparations for a military invasion. In a humiliating gesture, the Queen initially sends a herald who calls on the king not to attack the kingdom. Strikingly, this act does not receive any condemnation, and is tributed as an expected move. It is likely that the existing social perceptions of a woman did not suggest the Queen would be willing to wage a war. To this end, one could also wonder, whether a similar gesture performed by a male ruler could be regarded as cowardly, while in the case of Tomyris a concession is made due to her gender. Finally, the image of a female ruler is supplemented with her motherhood. Suddenly, motherhood intervenes the realm of state affairs, as it is narrated that Tomyris became vengeful only because her son fell dead. In this regard, neither the perished soldiers nor the harm inflicted upon the land are mentioned. Considering this, one could suggest that Tomyris has been implicitly bereft of her role as a ruler, and rather associated with a more traditional image of a grieving mother.
Arguably, in the Clio book, attempts were made to reconcile the unfitting image of Tomyris with the more traditional perceptions held in ancient societies. This was achieved using a number of subtle implications drawing on more familiar notions of marriage and motherhood, associated with women. Reading the last lines, one could particularly observe that the image of a wise, courageous and mighty ruler is strikingly reduced to a grieving mother who indulges herself in revenge. In this light, the outline of Tomyris as provided in the Clio book by Herodotus offers yet another example of the attempts to re-draw the images going beyond conventional perceptions.
COVID-19 Pandemic May Result in a Long-term Human Development Crisis in Central Asia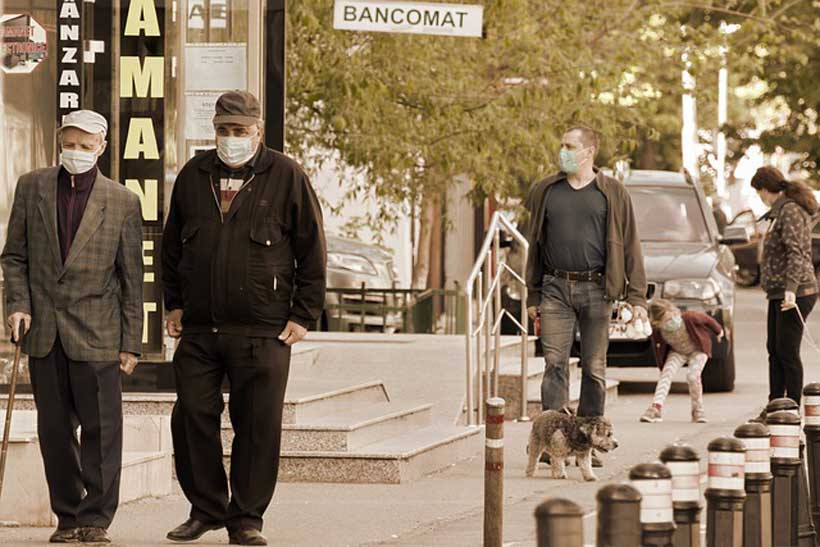 The COVID-19 pandemic can have a detrimental and long-lasting impact on education and human capital, economic and social development in Central Asian countries, where schoolchildren and students make up nearly half of the overall population, warned World Bank experts at an online briefing held today for regional media, experts, academia, and development community in the region. The crisis threatens to deprive this generation of future earnings, as it pushes a large share of Central Asian students into functional illiteracy – inability to read, write, and do math at a level necessary to be productive, World Bank estimates.
Before the pandemic, education across Central Asia was already suffering from low learning levels, as the countries struggled to eliminate learning poverty, distribute equal opportunities to poor learners, and promote inclusion. Students across the region performed 1.5 years below the average of Europe, i.e. an average student in Central Asia was a year and a half behind their peer in Europe. Many students in the region also performed significantly below functional literacy, according to the OECD Programme for International Student Assessment (PISA).
Learning inequality is of particular concern, with the gap between students from various income levels widening due to a number of factors, including differential access to distance learning for teachers and students, teaching support, access to teaching and learning materials at home, and household contribution to home schooling. According to PISA, in Kazakhstan, children from the poorest families were one year behind their peers, while in the Kyrgyz Republic poor students were 2.5 years behind.
The COVID-19 pandemic has further exacerbated the learning deficiencies, with school closures impacting already marginalized groups, including students from socio-economically disadvantaged backgrounds, learners with disabilities and minorities.
"The COVID-19 pandemic is dealing a blow to education and learning so destructive we will feel its negative effects for decades to come, including $44 billion in economic loss in Central Asia alone, and this is not our most pessimistic scenario," said Ayesha Vawda, Lead Education Specialist at the World Bank in Central Asia during the event. "Central Asian countries took swift action to deliver emergency learning via multiple channels and modes. Now is the time for governments to respond in a way that lays the foundation of the new education system – one that is high quality, resilient and equitable".
During the briefing, the World Bank stressed that education needs to be at the forefront of the national recovery plans in Central Asia. The countries need to protect education budgets, improve the quality of distance learning, allow flexibility in the curricula to focus on competencies and skills instead of knowledge, empower teachers with effective remediation strategies and with diagnostic and formative assessments and increased instruction time to allow recovery of learning losses.
As teachers become more aware of the learning, and learning loss of each child, remedial education plans will need to be developed. Special attention will need to be given to those students who have suffered the most during the school closures. The countries also need to develop digital skills amongst students, youth and teachers and increase teacher-student interaction on different distance learning platforms to better respond to the needs of the continuing crises.
"The World Bank in Central Asia and globally has always put special focus on education and building human capital, understanding too well that these investments bring the highest dividends," said Lilia Burunciuc, World Bank Regional Director for Central Asia. "Currently, we have adapted three education projects in the region to respond to COVID: in Kazakhstan, the Kyrgyz Republic, and Uzbekistan. Through these projects, we were able to mobilize some support for emergency and remote learning. For instance, in Kazakhstan this includes monitoring distance learning and provision of digital equipment for rural teachers".
Tajik opposition movement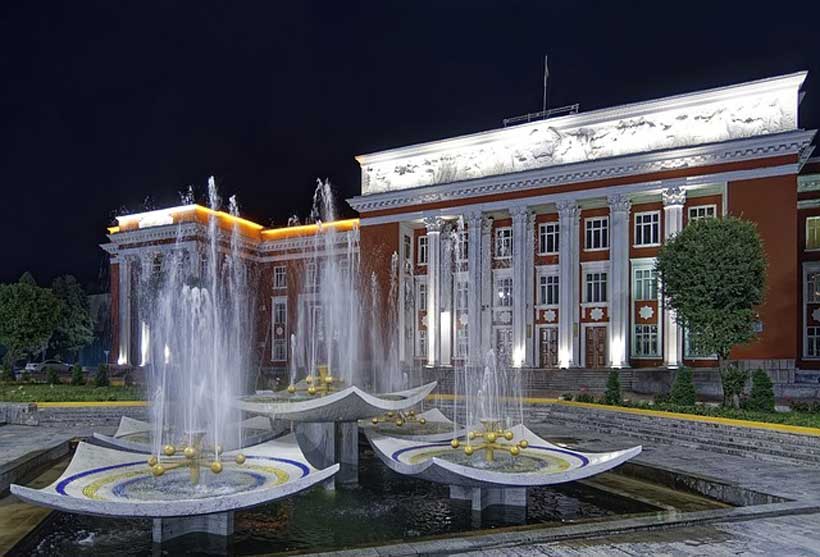 Once fractured Tajik opposition has joined forces in Warsaw to challenge the regime in Dushanbe. Early September 2018, an opposition coalition of four Tajik dissident parties and organisations (the Forum of Tajik Freethinkers, the Islamic Renaissance Party of Tajikistan (IRPT), the Association of Central Asian Migrants, and the People's Movement "Reforms and Development in Tajikistan) formed an alliance to fight the regime from the outside.
But is the political mobilization strong enough to resonate in their native Tajikistan?
Outside of this geographically challenging and historically conflict-ridden state (ed. from 1992 to 1997, Tajikistan was shattered by a deadly civil war), the stories of dissidents rarely receive international attention. The regime, already shaken by the 2012 Uprising in Khorog and the Islamic State threat, is determined to silence dissenting voices outside the country, and to overthrow foes as fast as they show up.
In Russia, several members of the dissident movement Group 24 had been detained, kidnapped or extradited to Tajikistan. In Turkey, a founder of the group was killed and his family poisoned.
Steve Swerdlow from Human Rights Watch said that the level of surveillance and activity of security services in post-Soviet republics is very high.
This case dramatizes the issue of human rights abuse in Tajikistan.
The disappearance of a young political activist Ehson Odinayev, 24, has become a symbol of a long harrowing nightmare. For several months, the Tajik KGB was on a Kafkaesque hunt after Odinayev for his 'extremist' social media posts. He was charged with 'cyberterrorism'. Odinayev vanished without a trace on May 19, 2015.
The regime visited vengeance on the dissidents also outside of Russia.
In March 2015 in Istanbul, the leader of Group 24 Umarali Quvvatov was gunned down, and his family members poisoned. Shabnam Khudaidodova suffered brutal torture after she was detained in Belarus. Only enormous pressure from human rights organizations- including appeals from Human Rights Watch- saved her from extradition. Or from disappearance.
International organizations, admittedly, have few appealing options for stopping the repressions. Denunciations from Human Rights, Freedom House or Amnesty International have failed to affect the government's position on dissidents. And placing economic sanctions would only aggravate an already charged situation, and drive the authoritarian ruler further in the arms of Russia and/ or China.
So far there is not much sign of the fresh dawn for any major change for the downfall of the out-of-touch autocrats.
Kazakhstan: How to Invent a Successful Foreign Policy
When country after country became an independent state in the five decades after the end of the Second World War, its leaders discovered that in addition to all the other urgent needs pressing on them, economic, social, organizational, they were also supposed to have a foreign policy. Any government could purchase some buildings in the capitals of the foreign countries that seemed most important and install ambassadors in them, but a foreign policy cannot be made by ambassadors each going his own way. There have to be non-contradictory guidelines that all can follow derived from the government's definition of a foreign policy, which should itself reflect the national interest: very hard to do in any way case but more so in those states that comprised different nations.
For quite a few independent states that was just too much effort amidst their many internal difficulties.
The result was the emergence of "blocs" that shared common foreign policies with bloc-voting at the United Nations: one included most sub-Saharan African states, another the members of the Arab league, a third formed by the countries converging in the European Union, and for a while there was also a much bigger Afro-Asian bloc that gathered in Bandung. The Soviet Union of course had its own bloc which even included China for a while.
Membership in a bloc allowed governments to concentrate on more pressing internal problems while putting their foreign policy on the bloc's autopilot, and that worked well enough until it did not: over the years, country after country found itself with unwanted enemies and uncomfortable allies, and so the blocs started dissolving. That cast many states in the cold water of world politics, in which it is easy to make costly mistakes, and hard to make choices that are advantageous.
Kazakhstan's fate was different.
In the first place, unlike many other newly independent states, it was not suddenly cut loose on the world scene with no defined national identity, no institutional preparations, and untrained leaders.
Instead its emergence was gradual and organic. The Kazakh nation itself reached self-awareness from narrower loyalties over some four centuries, which included a calamitous struggle for survival in the eighteenth century that did much to sharpen its identity.
As for the state structure, it too emerged gradually from the Kazakh Soviet Socialist Republic formed at Moscow's ordersin December 1936 , whose slow acquisition of the administrative elements of a state was not accompanied by any advance towards any form of autonomy until very much later, with the turning point only coming in December 1986 in the widespread demonstrations over the principle that the Kazakh Soviet Republic should be lead by a local Kazakh party leader. In spite of their violent repression, the principle was affirmed by the elevation of Nursultan Nazarbayev as Party leader in June 1989 and de facto head of state (Chairman of the Supreme Soviet Council) in February 1990.
By then Nazarbayev had served in administrative roles of increasing scope for many years up to the highest level as de facto prime minister (Chairman of the Council of Ministers, so that he had both the political authority and a thorough knowledge of the state apparatus by the time he asserted that Kazakhstan until then formally the Kazakh SSR was a sovereign state on October 25, 1990.
Again this was very different from the fate of other newly independent states, whose leaders went straight from the political or even violent struggle for independence to the control of the state, with little or no administrative experience—and it was the population at large that paid the price of the resulting mismanagement or worse.
Subsequent events show that Nazarbayev was able to dedicate serious thought to the country's foreign policy, in spite of the dramatic urgency of the economic situation, and all the other pressing problems .
Paradoxically this is most clearly proven by the most important component of his domestic policy: the language question. Under the Soviet system, Russian was the language of "Soviet man" and all other languages were essentially folkloric, even if widely spoken, written and read.
Obviously that had to change but instead of simply imposing Kazakh on a multi-lingual population which would have caused enormous inconvenience, and before that acute anxieties which might in turn have destabilized society even in violent ways, Nazarbayev lead a careful progression to a language law that –crucially- was enacted in September 1989, more than a year before independence.
In retrospect, it can be seen that it was a very clever law, which, in effect, outmaneuvered the problem: it affirmed that Kazakh was the national language whose use for all purposes would be vigorously promoted, but at the same time, Russian was defined as a second official language, immediately relieving the anxieties of the substantial minority of Russian-speaking Kazakhs as well as Russians and many other Russian speakers.
That was a good compromise but it was the next component of the language law that presaged the country's foreign policy: Nazarbayev promised that the other languages spoken in Kazakhstan would also be promoted and supported educationally, including German, Korean, Polish and several others , ranging from Lithuanian to Greek.
This message of inclusion was reinforced by an equally early opening to the country's religions, previously repressed and then tolerated at best, but which the new Kazakhstan would not only recognize but support.
Again, Nazarbayev acted very early: on September 25 ,1989 while still nominally a Soviet leader, and concurrently with the law that guaranteed linguistic inclusion , he met with the most prominent Muslim, Orthodox, Baptist, and other religions to affirm religious inclusion as well.
The message was heard near and far: independent Kazakhstan was joining inherently pluralist international society not as a monolithic national state whether natural or made so by repression, but rather as a consciously pluralist state inherently open to the world.
This are all fine words easily proclaimed to make a good impression but in Kazakhstan's case it was all real: the promises of inclusion were kept, and the result was that Kazakhstan was spared the inter-ethnic tensions and even violence of many if not most newly independent states.
For this the good character of the Kazakhs could claim some of the credit –it emerged in generosity in the worst of times– but Nazarbayev himself provided the leadership.
For this he could draw from his own personal experience: this author has spoken to a person who was in high school with Nazarbayev in Karaganda, in a class whose composition reflected the city's population of Kazakhs, Germans, Poles, Jews and Russians. Nazarbayev, he says, was already a leader, not because he asserted himself, but because others wanted to follow his example.
Because Kazakhstan's independence was preceded by its convincing message of inclusion, it evoked some goodwill from attentive foreign countries as well Russia itself emerging as a new state.
But independence must also be actively protected by a balance of power, and that is not easily achieved in any case but was an especially difficult requirement for Kazakhstan given its geographic positioning, far from the open ocean and extending between the Russian Federation and the People's Republic of China.
It was a heroic undertaking to overcome those truly difficult circumstances, but again Nazarbayev rose to the challenge in a manner that reflects very accurately the always paradoxical logic of strategy: Kazakhstan inherited some of the most powerful nuclear weapon systems of the USSR, and could have started off as a major nuclear power from the day of its birth. That might even have been useful to pressure other countries, initiating a cycle of conflict.
But instead Kazakhstan gained much more because Nazarbayev chose to eliminate all nuclear weapons : he wanted to build Kazakhstan as a successful state for its inhabitants, not as an aggressive nuclear power.
By unilaterally and freely giving up its nuclear weapons, Kazakhstan attracted the immediate diplomatic support of its neighbors large and small , and equally of the United States, Japan, India, the United Kingdom, France, Australia, Canada and other states large and small attentive to world affairs.
That was of crucial importance: it meant that from the start Kazakhstan's foreign policy was not captive to its geography, and could instead develop as a multi-vector effort to reach out to the world—an effort that was duly reciprocated.
With that, Kazakhstan became an axiom of world politics, with many other countries large and small invested in its sovereignty and territorial integrity.
All that remained to complete the invention of Kazakhstan's foreign policy was the administrative part: the selection of the most competent people available to serve as ministers, high officials and ambassadors.
That was a task which was accomplished with the particular aptitude that Nazarbayev had demonstrated even in Soviet times –when it was risky to do so– to resist nepotism, cronyism, and mediocrity , to instead choose the best.
Whatever else Nazarbayev may have accomplished, it is Kazakhstan's successful foreign policy that reveals the quality of his leadership most clearly, as governments around the world have duly recognized, not just verbally but also substantively by eagerly participating in his peacemaking and other international initiatives. Nazarbayev's authority, his impartiality and substantive goodwill gave birth to the "Astana format" whereby rival powers can meet in Kazakhstan with its Founding President in the chair to moderate and mitigate not only tensions but also active conflicts underway. That too enhances Kazakhstan's role in world affairs to the benefit of its entire population.