Indian GST: Another Modi gambling for perpetual economic disorder?
Indian PM Modi is in news again with a new economic project called GST. GST could mean two big things, one: Global State terrorism and two, Goods and Services Tax. While Indians are still struggling with the impact of demonetization, the Modi government has come out with yet another shock called GST.
Apparently, Modi is still eager to be in the news and he does things only to promote that goal at a heavy cost for the people of India. His foreign tours, being arranged jointly by PMO, foreign ministry and Indian embassies abroad, are meant to boost Modi's image as a fast running PM of India. In fact, Mod runs into wanting state plane to take him for foreign tours. He thoroughly enjoys his foreign tours, meeting big leaders and having food with them and "shake hands" photos with them for Indian media lords.
The Modi government keeps trying various economic strategies, even if for fun, that harms the people at large. But neither Modi nor BJP nor RSS is worried about the consequences of their actions. It seems the BJP regime is targeting the people of India for ignoring them for too long to offer it the mandate to rule the nation. PM Modi is also not sure if people would repose their faith in his party or government when the next general poll take place.
The Modi government thus punishes the people of India while Mod himself keeps visiting big nations as his prime hobby along with big entourage of media lords and government officals. Modi just ignores the sentiments of Indians by going to Israel against Indian support for the support for the Palestinians. In order to make his visit to Israel easy without any criticism in India, PM Modi has launched the GST so that people of India and media are busy with the issue while he would enjoy life in Israel.
The Goods and Services Tax being introduced by Indian regime aiming at a standard tax system for entire country and in every state and region. Either could destabilize the weak nations and common people and could only promote capitalism and support global imperialism. Here we are talking about the second problem of new Indian economic law GST, relating to uniform taxes. PM Modi has called it Good and Simple Tax. But common people are puzzled as they care confused about the consequences of GST. After their disastrous experience with demonetization drive, Indians are scared f of any new shock therapies by the Modi government. Certainly, they want to live with fewer problems.
One party, one system, one religion, one tax
Taking the one time victory as the permanent vote by Indian people, the RSS/BJP government is bent upon one system, one party and one religion system in India. A nationwide Goods and Services Tax (GST), came into effect on Saturday from midnight, has faced criticism for its complex design. GST, being billed as the biggest tax reform since Independence, will subsume all indirect state and central levies, making India a single market. Under GST law, the producer must have to pass the added benefit of tax reduction. Businesses and their consultants have opposed it and said that it's against the free market concept.
Union finance minister Arun Jaitley has likened the roll out of the GST – whose bill was cleared by both houses of Parliament last month after six years of stormy debate – to a revolution and the "most significant taxation overhaul in India." PM Narendra Modi said the GST reflects the spirit of "one nation, one aspiration, one determination." Opposition parties oppose it.
FM Arun Jaitley on June 29 asked opposition parties such as Congress and the Left to reconsider their decision to skip the midnight GST launch tomorrow saying they were all consulted on the indirect tax reform and cannot run away from it. "I hope every political party will reconsider and revisit its decision" on not participating in the launch event to be organised in the Central Hall of Parliament, he said. The government, FM Jaitley said, remains committed to the Goods and Services Tax (GST) as any other reform. "It is single most important taxation reform in 70 years." All decision on GST, including rules and tax rates, were taken in consultation with states and political parties must display broad shoulder and own up their responsibility, he said.
The leader of Indian opposition Congress decided to keep away from the special midnight June 30 meeting convened by the government on GST implementation. Trinamool Congress has already announced its decision to boycott the event. Left parties also boycott the meeting as they reject the GST. CPI (M) general secretary Sitaram Yechury has already questioned the government on "hurrying" into introducing GST and recalled that the ruling BJP had opposed the system when it was in the opposition.
The Left parties will not take part in the special midnight meeting on June 30 convened by the government to launch the Goods and Services Tax (GST), CPI leader D Raja said today. He said the parties will not take part in the meeting in view of protest by small and medium scale entrepreneurs, traders, weavers and informal sector workers on the way the GST is being implemented. "The Left will not be participating in the midnight GST meeting. People are agitating across the county. ..We cannot be celebrating when people are agitating," the Rajya Sabha member said.
The Modi government wants smooth rollout of the GST the 30 June in the parliament. A war room will monitor and take immediate action on a complaint. Government officials have specially alerted to thwart any attempt of cartelization or disruption in the new tax regime. The government said it will use the circular-shaped Central Hall to launch the new taxation system that is set to dramatically re-shape the over USD 2 trillion economy. A gong will be sounded at midnight to usher in the GST. Prime Minister Modi will be the key speaker at the function. President Pranab Mukherjee, who is enjoying finals days at Presidential palace with Mogul Garden, , is also likely to attend the function, where former Prime Ministers Manmohan Singh and H D Deve Gowda have been invited too. Central Board of Excise and Customs (CBEC) chief said that "The finance ministry has set up a GST feedback and action room specifically for government officials to approach it with any urgent queries related to problems of GST in any area".
The PMO and Indian government officials have specially alerted to thwart any attempt of cartelization or disruption in the new tax regime. The government has created a 'war room' to monitor GST (Goods and Service Tax) implementation process, a new indirect tax system which will roll out on Saturday. In North Block, the office building of Finance ministry has allotted a space named as 'GST Feedback and Action Room'. Former Chairman of CBEC said that "The government wants these benefits to reach the consumers through these Anti- Profiteering Rules. On the other hand, its rampant application will create chaos and serious disruptions in business".
Equipped with multiple phone lines and computer systems and manned by tech-savvy youngsters, a "mini war room" has been set up in the Finance Ministry to deal with crises related to the implementation of GST or goods and services tax. War room is also ready for prompt action from tax evasion to technical confusion on rates to transportation related issues. War room responsibility is more crucial as the anti-profiteering body is still in the process of being.
GST- one tax and several problems
GST is not as simple as Modi and Arun want us believe. It is highly complicated at different levels. BJP, a party of finical lords, cannot devise any policy to multiage the poor or common people.
The GST, a worldwide accepted tax system, was first introduced by France in 1954. Presently, around 160 countries follow the GST or VAT in some form or the other. In some countries, analysts say, VAT is the substitute for a GST, but conceptually it is a destination-based tax levied on consumption of goods and services. However, only Canada has a dual GST model, akin to what India intends doing.
Indian government wants to replace it with a more streamlined nationwide Goods & Services Tax (GST) that is hailed by many as the country's most pathbreaking tax reform and deplored by others who fear it will turn the economy down. The new system will eliminate India's notorious complex layers of taxation including purchase, entertainment, excise, luxury and sales taxes (VAT) and others. Analysts predict that the GST, if properly implemented, will likely bolster the country's GDP by 2 percent.
One of the major objectives of GST is to make the tax incidence on consumers less by reducing compliance costs, removing cascading of taxes, increasing the tax base, reducing logistics costs and reducing the effective rates of taxes from the present level. Other country experiences suggest that GST led inflationary pressures in an economy because producers have refused to pass added profit to consumers.
GST law said, "Any reduction in rate of tax on any supply of goods or services or the benefit of input tax credit shall be passed on to the recipient by way of commensurate reduction in prices". Revenue secretary Dr Hasmukh Adhia had said that "We expect companies to cooperate. We hope we don't have to use the weapon."
A unified tax system is likely to remove a slew of indirect taxes as well as the cascading effect of taxes. Manufacturing costs will be reduced; hence prices of consumer goods – cars, phones, FMCG goods – will also likely plummet. A unified tax regime will also be a deterrent to corruption which will benefit the common man. Other benefits include simpler administration which will ensure an easier collection of revenues, widening of the tax net and plugging of leakages and multiple taxations which will boost the government's revenue stream and efficiency. For the consumer/tax-paying citizens, the GST would mean more transparency, proportionate taxation, relief in overall tax burdens, slightly cheaper goods and services.
India's gold industry is optimistic that the gold supply chain will be more transparent and efficient. The GST, some hope, will also provide an edge to the travel and tourism industry by reducing costs for customers, streamlining taxes and thus promoting overall growth. Under the GST, rates finalized for air travel, flying economy will attract a 5 percent tax.
India currently has one of the worst tax-to-GDP ratios among major economies at 16.6 percent, less the half the 34 percent average for the members of the OECD and also below many emerging economies. Improved tax compliance should shore up public finances, augmenting resources for welfare and development spending and giving a lift to the $2 trillion economy.
While there is no official estimate of the potential fiscal gain, some tax experts say the measure, after the initial teething trouble, would lift the tax-to-GDP ratio by as much as 4 percentage points as the number of tax filers is estimated to more than treble to 30 million. In future, compliance is going to be extremely crucial
True, not many are interested in paying taxes and as corruption, being religiously promoted by the regime and politicians, has badly affected the tax officials as well, most pay taxes not properly.
The unorganized sector of India's economy is vast, employing an estimated nine out of 10 workers. While staying outside the GST regime risks losing business, joining it will necessitate an overhaul of firms' accounting systems and an investment in technology.
The new tax system requires three filing a month plus an annual return – a total of 37 filings – for each of India's 29 states in which a firm operates. For smaller companies operating on wafer thin margins, hiring accountants and technical staff could substantially dent their bottom line. A head of portfolio management services at financial firm in Mumbai says all consumer-facing industries will be big beneficiaries of the GST
Most of those who argue for GST are also the supporters of BJP government. Only time will let the peole know the real move of GST as India has long ago under the corrupt Congress misrule mortgaged its economic policy to IMF and World Bank and increasingly work to promote American economic interests in order to gain some favors from Washington. The Hindutva fanatics are too eager to promote those "structured" relations with USA.
Of the eight million existing tax payers, 6.6 million tax assesses have already enrolled for GST. And about 1.7 lakh new applications for GST have come in. However, the silence inside the headquarters of Goods and Services Tax Network or GSTN, housed on the fourth floor of an imposing glass building aptly named World Mark I right next to Delhi's international airport, is misleading. Behind white and blue cubicles, professionals with expertise in IT and taxation are putting in extra hours to ensure that the switch over to GST is a smooth affair. The biggest task for GSTN – a not-for-profit company set up to manage and collect indirect taxes – is to help traders and businessmen migrate to the GST platform.
Indian GST Network has developed a tool where you can work offline and upload when there is connectivity. It will take seconds to upload your returns. As the officials test and retest their programs and applications, our question "when was your last off day" made everyone burst out. "We will have to check our records," said a former banker who's "measuring end user results of the GST software." "This is our national service."
However, some chief ministers of Indian states have already expressed their dissent. How is one-nation-one-tax good politics for all 29 states and several Union territories and the center given the fact they all have diverse economic strengths and weaknesses?
Observation
GST interferes with federal arrangement and imposes its will on the states and thereby encroaches upon state rights and privileges. In other words, federal government tries to control entire nation and state resources.
One tax indeed means big problems for the people of India. Conscious people in India feel if India has been purchased by international frauds that play with the psyche of Indians who want to see their nation a super power as soon as possible to challenge both USA and Russia while making China a non-issue.
GST is likely to harm the common masses. GST is exorbitant. Tax is likely to increase on a massive scale. Traders are not going to reduce the prices.
Who will benefit? Any reform or policy is supposed to help the people of the nation. Corporate lords will have more profits under GST.
Once lauded as path-breaking, which is now causing rancor in the European Union. Lesser-developed economies like Portugal, Italy, Greece and Spain have had to adopt extreme austerity measures that have sent unemployment soaring all over southern Europe. This has led many of the anti-EU states to consider a referendum on exiting the union a la Brexit.
In India too, there is a strong chance that the GST, the country's boldest and riskiest tax reform yet, may give the ruling political establishment a greater headache than it may have bargained for.
The country's biggest tax reform since independence is promising to bring millions of firms into the tax net, boosting government revenues and India's sovereign credit profile. Until now, all rundown premises and small scale operation has kept the business below the radar of India's tax officials. Since July 1, however, the party will be over. The new tax will require firms to upload their invoices every month to a portal that will match them with those of their suppliers or vendors. Because a tax number is needed for a firm to claim a credit on the cost of its inputs, many companies are refusing to buy from unregistered businesses. Those who don't sign up risk losing any customer who has.
The nation is waiting for the real problems of GST to come to fore.
There are serious apprehensions in the minds of people over GST's implementation. Unfortunately, India is under the grip of international frauds like the BJP MP and IPL boss Mallya. Unless corruption is contained and done away with, a new tax system won't be fruitful. If the regime let its supporters to loot the nation's resources and evade taxes, nothing good or positive is going to come of the envisaged tax reforms.
The GST is in fact a regressive tax, which will consume a higher proportion of poor people's income, compared to those earning large incomes. Many feel that imposition will also result in a surge in prices of services like telecoms, banking and airlines. If the actual tax benefit is not passed to consumers, and sellers increase their profit margin, the prices of goods will go up instead of down. Even assuming the GST delivers on the revenue front after an initial lag, one has to realize that it goes counter to the long-term trend of devolving greater powers to states. It centralizes in the GST Council the powers of indirect taxation, and could thus be a constant source of friction between center and states, or between states if some gain or lose more than the others.
One also suspects if the governments of Congress and BJP are trying to eliminate the poor and have-nots from the Indian economic system by GST and other such measures as the IMF and World Bank, committed to capitalism and colonialism, are pressing the third world to do away all subsidies to the poor. .
The BJP government that worships cow and Israel as real gods, has been searching new ideas to boost the image of the Modi led RSS government which is shattered by false promises to the people and issues like black money and demonetization. GST therefore is crucial for the BJP government which has lost the blackmoney issue as part of gigantic demonetization drive that spelt disastrous for the common people for months and the impact is not completely worn out.
Uncertainty cannot be the foundation of any government because people suffer not knowing how to deal with new threats to their ordinary lives.
Opposing Hindutava: US conference raises troubling questions
Controversy over a recent 'Dismantling Global Hindutava' conference that targeted a politically charged expression of Hindu nationalism raises questions that go far beyond the anti-Muslim discriminatory policies of Indian Prime Minister Narendra Modi's government and ruling party.
The conference and responses to it highlight a debilitating deterioration in the past two decades, especially since 9/11, of the standards of civility and etiquette that jeopardize civil, intelligent, and constructive debate and allow expressions of racist, Islamophobic and anti-Semitic attitudes to become mainstream.
Organizers of the conference that was co-sponsored by 53 American universities, including Harvard, Stanford, Princeton, Columbia, Berkeley, University of Chicago, University of Pennsylvania and Rutgers, insisted that they distinguish between Hinduism and Hindutava, Mr. Modi's notion of Hindu nationalism that enables discrimination against and attacks on India's 200 million Muslims.
The distinction failed to impress critics who accused the organizers of Hinduphobia. Some critics charged that the framing of the conference demonstrated a pervasiveness of groupthink in academia and an unwillingness to tackle similar phenomena in other major religions, particularly Islam.
The campaign against the conference appeared to have been organized predominantly by organizations in the United States with links to militant right-wing Hindu nationalist groups in India, including some with a history of violence. The conference's most militant critics threatened violence against conference speakers and their families, prompting some participants to withdraw from the event.
Opponents of political Islam noted that Western academia has not organized a similar conference about the politicization of the faith even though powerful states like the United Arab Emirates, Saudi Arabia, and Egypt have lobbied Western capitals against the Muslim Brotherhood and its Turkish and Qatari supporters with notable successes in France, Austria, Belgium and Britain.
Academia was likely to have been hesitant to tackle political Islam because Islamophobia is far more prevalent than Hinduphobia.
Moreover, perceptions of political Islam, are far more complex and convoluted. Islam is frequently conflated with political expressions and interpretations of the faith run a gamut from supremacist and conservative to more liberal and tolerant. They also lump together groups that adhere and respect the election process and ones that advocate violent jihad.
Scholars and analysts declared an end to political Islam's heyday with the military coup in Egypt in 2013 that toppled Mohammed Morsi, a Muslim Brother, who was elected president in Egypt's first and only free and fair poll. Political Islam's alleged swansong loomed even larger with this year's setbacks for two of the most moderate Islamist political parties in Tunisia and Morocco as well as hints that Turkey may restrict activities of Islamists operating in exile from Istanbul.
A more fundamental criticism of the framing of the Hindutava conference is its failure to put Hindutava in a broader context.
That context involves the undermining of the social cohesion of societies made up of collections of diverse ethnic and religious communities since Osama bin Laden's 9/11 attacks on New York and Washington.
The attacks fueled the rise of ultra-nationalism and politicized expressions of religious ultra-conservatism not only in the Hindu world but also in the worlds of other major religions.
These include politicized ultra-conservative Islam, politicized Evangelism and Buddhist nationalism. Right-wing religious nationalism in Israel, unlike Islamism and politicized Evangelism, is shaped by ultra-nationalism rather than religious ultra-conservatism.
The worlds of religious ultra-nationalism and politicized expressions of religious ultra-conservatism are often mutually reinforcing.
Scholar Cynthia Miller-Idriss's assessment of the impact of Al-Qaeda's 9/11 attacks on the United States is equally true for India or Europe.
"In the wake of the 9/11 attacks, the rise of violent jihadism reshaped American politics in ways that created fertile ground for right-wing extremism. The attacks were a gift to peddlers of xenophobia, white supremacism, and Christian nationalism: as dark-skinned Muslim foreigners bent on murdering Americans, Al-Qaeda terrorists and their ilk seemed to have stepped out of a far-right fever dream," Ms. Miller-Idriss said.
"Almost overnight, the United States and European countries abounded with precisely the fears that the far-right had been trying to stoke for decades," she added.
The comparison of politically charged militant nationalist and ultra-conservative expressions of diverse religions takes on added significance in a world that has seen the emergence of civilizationalist leaders.
Scholar Sumantra Bose attributes the rise of religious nationalism in non-Western states like Turkey and India to the fact that they never adopted the Western principle of separation of state and church.
Instead, they based their secularism on the principle of state intervention and regulation of the religious sphere. As a result, the rejection of secularism in Turkey and India fits a global trend that conflates a dominant religious identity with national identity.
Sarah Kamali, the author of a recently published book that compares militant white nationalists to militant Islamists in the United States, notes similar patterns while drawing parallels between far-right xenophobes and militant Islamists.
Militant Islamists' "sense of victimhood […] is similar to that of their White nationalist counterparts in that [it] is constructed and exploited to justify their violence… Both mutually – and exclusively – target America for the purpose of claiming the nation as theirs and theirs alone, either as a White ethno-state or as part of a global caliphate," Ms. Kamali writes.
Similarly, the Taliban defeat of a superpower energized militant Islamists, as well as proponents of Hindutava, with Islamophobic narratives spun by Mr. Modi's followers gaining new fodder with the assertion that India was being encircled by Muslim states hosting religious extremists.
"Modi is essentially helping the recruitment of…jihadist groups by taking such a hard, repressive line against the Islamic community in India, who are now being forced to see themselves being repressed," said Douglas London, the CIA's counter-terrorism chief for South and South-West Asia until 2019.
Panjshir – the last stronghold of democracy in Afghanistan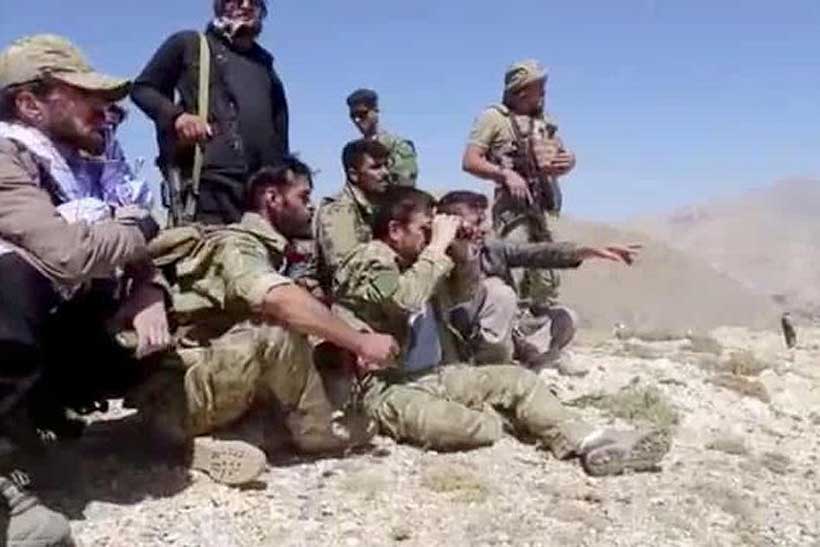 The Taliban's rapid advance in Afghanistan has briefly stalled only in the face of strong resistance mounted by the people of the country's recalcitrant mountainous province of Panjshir. Whoever controls the region's passes controls the routes leading to China and Tajikistan, but to seize this mountain valley and, most importantly, to keep it permanently under control has always been a problem for all invaders. Eager to let the international community see for the first time in 40 years a united Afghanistan as a sign of their final victory, the radical Islamists were prepared to make any sacrifices, including filling the approaches to the Panjshir Valley up with dead bodies. Moreover, the Taliban's longtime ally Pakistan, which, regardless of its status of an ally of the United States, has provided them with direct military support. In fact, Islamabad admitted its less than successful role when it proposed signing a truce to find and take out the bodies of its special Ops forces who had died during the attack on the valley. However, drones flown by Pakistani operators, professional commandos (possibly once trained by the Americans), air support and other pleasant gifts from the allies eventually bore fruit letting the Taliban be photographed in front of the mausoleum of Ahmad Shah Massoud Sr., the famous "Lion of Panjshir," who controlled the valley from 1996 to 2001. The Islamists also took control of the province's central city of Bazarak.
Having deprived the province much of its Internet access, the radicals, who control most of the Afghan territory, found it easier to wage an information war. Their claims of victories were now more difficult to contest, even though information about their retreat did reach the outside world. Reflective of the heavy losses suffered for the first time by the Taliban and their allies – the Haqqani Network and other remnants of al-Qaeda, as well as by the regular Pakistani army is the brief truce arranged by Islamabad. Looks like the mountain passes leading to Panjshir were literally filled up with corpses…
As for Massoud Jr., the young lion of Panjshir, and his supporters, they retreated to the mountains. In fact, they had nowhere to fall back to. The problem of Afghanistan is its ethnic diversity. Thus, the country is home to 23 percent of ethnic Tajiks, most of whom live in the Panjshir Valley. However, the Taliban rely mainly on the Pashtuns, who account for over 50 percent of the country's population. As for the new masters of Afghanistan, they are ready to carry out ethnic cleansings and even commit outright genocide in order to bring the valley into submission. To make this happen they are going to resettle there their fellow Pashtun tribesmen. Local men aged between 12 and 50 are already being taken away and, according to the National Resistance Front, no one has seen them again. However, due to the information blockade, the Taliban will not hesitate to refute such facts. One thing is clear: Massoud's Tajik fighters and the government troops that joined them are fighting for their lives, and there will be no honorable surrender!
The main question now is whether the young lion of Panjshir will receive the same support as his father once did, or will find himself without ammunition and food. After all, the Taliban leaders have reached certain agreements with the United States. Suffice it to mention the numerous remarks made, among others, by President Biden himself about the Taliban now being different from what they were 20 years ago.
But no, the Taliban`s remain the same – they have only hired new PR people. Meanwhile, hating to admit their defeat, Brussels and Washington will have to engage in a dialogue with those who are responsible for the tragedy of September 11, 2001, and for the numerous terrorist attacks in Europe. The Taliban are pretending to make minor cosmetic concessions. Minor indeed, since they are still depriving women of the opportunity to work and study, destroying higher and secondary education and brutally clamping down on people who simply do not want to live according to religious norms.
The United States is actually helping the "new-look" Taliban. Their potential opponents, including the famous Marshal Dostum, an ethnic Uzbek, left the country under various guarantees, and Washington is trying to keep them from any further participation in the conflict. Democratic politicians naively believe that by creating an Islamic state and ending the protracted civil war in Afghanistan the Taliban will ensure stability in the region and will not move any further. Uzbekistan and Tajikistan do not think so and are strengthening their borders and preparing to protect their Afghan compatriots, because they know full well that the Taliban`s are not a national political party; they are a radical Islamist ideology.
It knows no borders and spreads like a cancerous tumor, destroying all pockets of Western culture. It can only be stopped by force. However, the two decades of US military presence in Afghanistan showed that Washington, which quickly took control of the country in 2001, simply had no strategy to keep it. The Afghans were given nothing that would appear to them more attractive than the ideas of radical Islam. As a result, the few Afghans who embrace European values are fleeing the country, and those who, like Massoud Jr., decided to fight for their freedom, now risk being left to face their enemy all by themselves.
Misjudgements in India's Afghan policy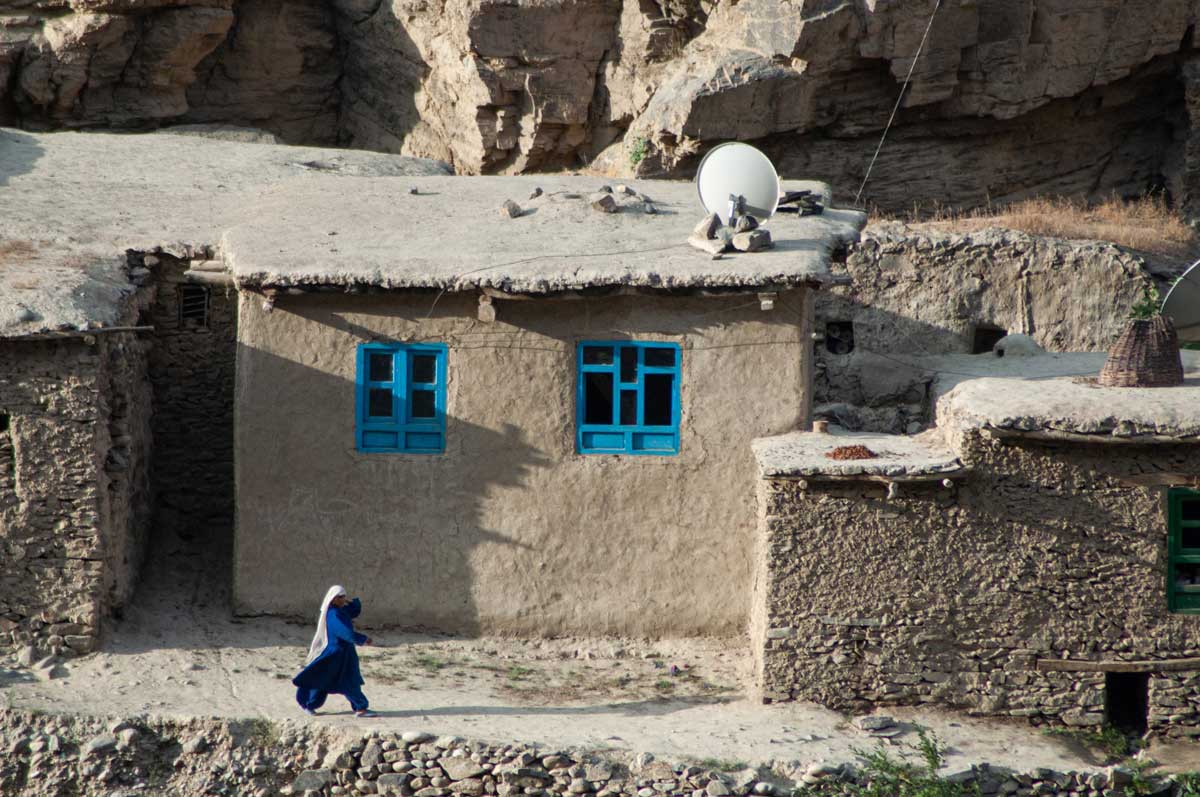 India's Afghan policy has always been obsessed with the desire to deny Pakistan the "strategic depth" that Pakistan, according to India's perception, yearns. If India had a pragmatic policy, it would not have found itself whimpering and whining like a rueful baby over spilt milk.
India supported the invasion of Afghanistan by both the former Soviet Union and the USA, both losers. President Trump mocked Modi for having built a library for the Afghan people. Trump expected India to contribute foot soldiers, and by corollary, body packs to the Afghan crisis. India played all the tricks up its sleeves to convince the USA to make India a party to the US-Taliban talks. But the USA ditched not only Modi but also Ashraf Ghani to sign the Doha peace deal with the Taliban.
India's external affairs minister still calls the Taliban government "a dispensation". Interestingly, the USA has reluctantly accepted that the Taliban government is a de facto government.
Humanitarian crisis
The United Nations' Development Programme has portrayed a bleak situation in Afghanistan. Afghanistan is faced with multifarious challenges. These include prolonged drought and the effects of the COVID-19 pandemic, upheaval caused by the current political transition: frozen foreign reserves, and rising poverty.
About 47 per cent of its people live below the dollar-a-day poverty line. If the poverty line is pushed to $2 a day, 90 per cent of Afghans would be poor. About 55 per cent of Afghans are illiterate.
Ninety seven percent of the population is at risk of sinking below the poverty line, As such, Afghanistan teeters on the brink of universal poverty. Half of the population is already in need of humanitarian support. The UNDP has proposed to access the most vulnerable nine million people by focusing on essential services, local livelihoods, basic income and small infrastructure.
Currently, the gross national product of Afghanistan is around $190 billion, just a little more than the $160 billion economy of Dhaka city. The country's legal exports of goods and services every year account for $1 billion. It imports$6 billion worth of goods and services every year.
About 80 per cent of world production of opium comes from Afghanistan. Every year, Afghanistan produces nearly 10,000 tons of opium and the revenue generated from it amounts to $7 billion approximately. About 87 per cent of the income of opium producing farmers comes exclusively from this single product. The illicit opium export by Afghanistan is worth $2 billion every year. The role of opium is significant.
About 80 per cent of public expenditure in this country is funded by grants. Since 2002, the World Bank has provided Afghanistan with a total of $5.3 billion as development and emergency relief assistance. The IMF earmarked for Afghanistan $400 million in Special Drawing Rights (SDR) for combating the Covid-19 pandemic in the country.
The United States has frozen about $10 billion worth of Afghan assets held at various banks in Afghanistan. The International Monetary Fund (IMF) has withdrawn the $400 million worth of SDRs allocated earlier to Afghanistan for addressing the Covid-19 crisis. The World Bank has not said anything as of yet, but it may also put restrictions on its funding to Afghanistan.
India's lip service to Afghanistan
India provided around $3 billion in aid to fallen U.S.-backed Afghan government. It trained the Afghan army and police. But now it is not willing to pay or pledge a penny to the Taliban government. Look at the following Times of India report:
"India did not pledge any money to the Taliban ruled Afghanistan probably for the first time in 20 years. That it has not done so as Jaishanker declared … (At UN, India offers support to Afghanistan but does not pledge money. The Times of India September 14, 2021).–The Hindu, September 11, 2021
India's tirade against Afghanistan
Indian policymakers and experts say they see no guarantees that Afghanistan won't become a haven for militants. "Afghanistan may be poised to become a bottomless hole for all shades of radical, extremist and jihadi outfits somewhat similar to Iraq and Syria, only closer to India," said Gautam Mukhopadhaya, who was India's ambassador in Kabul between 2010 to 2013. He added that the Taliban victory could have an "inspirational effect" not only for Kashmir's rebels but wherever religiously-driven groups operate in the broader region… Lt. Gen Deependra Singh Hooda, former military commander for northern India between 2014-2016, said militant groups based across the border in Pakistan would "certainly try and push men" into Kashmir, following the Taliban victory in Afghanistan (With Taliban's rise, India sees renewed threat in Kashmir, Star Tribune September 14, 2021). "Meanwhile, Rajnath Singh conveyed to Australian Defence Minister Peter Dutton that the rise of the Taliban raises serious security concerns for India and the region. U.N. Secretary-General Antonio Guterres has appealed for an injection of cash into Afghanistan to avoid an economic meltdown that would spark a "catastrophic" situation for the Afghan people and be a "gift for terrorist groups."). Afghan economic meltdown would be 'gift for terrorists,' says U.N. chief" (The Hindu, September 11, 2021)
India's former envoy to Kabul, Ambassador Gautam Mukhopadhyay is skeptical of the conciliatory statements by the taliban government. He advises: "We should welcome recent statements by Stanekzai and Anas Haqqani that suggest some independence from the ISI. But we should also ask some hard questions and judge them by their actions and words, and not let down our guard, both with regard to our multiple security concerns such as whether they can protect us from the Ias and ISI, sever ties with other terror groups, especially those supported by the ISI against India, deny Pakistan strategic depth, and preserve and build on our historic P2P and trade ties; and a genuinely inclusive govt in Afghanistan that accommodates the majority of Afghans who want the rights and freedoms enshrined in the 2004 Afghan Constitution or at least acceptable to the Afghan people." (Taliban move to form govt, Naya Afghanistan brings new challenge for India, September 2, 2021).
Concluding remarks
India wants a "central role' to be given to the UN in Afghanistan. India's mumbo jumbo implies that Afghanistan should be made a UN protectorate. Indian media is never tired of calling the Afghan government a bunch of terrorists. They have even launched video games about it.
India needs to rethink how it can mend fences with Afghanistan that it regards a hothouse of terrorists.