Syria's new position on the Russian scene
[yt_dropcap type="square" font="" size="14″ color="#000″ background="#fff" ] A [/yt_dropcap]mong the nine military bases currently used by the Russian Federation, so far the only one in Syria is Tartus, a naval facility classified by Russia as a "technical and material support point", operating since 1971 thanks to an agreement with Hafez al-Assad's Baathist Syria. The Humaynim air base, however, is Syrian and, in any case, Russian aircraft and sensors are stationed there.
The Tartus base is a necessary supply and repair point for the initially Soviet and later Russian ships that were to transit through the base located in the Syrian territory to reach the Mediterranean and the Black Sea.
The Tartus base can accommodate three ships at the same time and an Amur PM-138 class repair ship is stationed there. Nevertheless the base is not yet suitable for hosting, protecting and repairing the new large Russian warships.
Nevertheless the new agreement between the Russian and Syrian governments, signed last January, extends the concession of the base to the Russian Federation for further 49 years and allows the necessary works to make the Tartus base capable of repairing and supplying eleven ships at the same time. Most importantly, it grants to Russia sovereignty over the base territory and its waters.
In particular, the Tartus base will be able to host ships which are both nuclear-armed and nuclear-propelled.
If we relate this fact to the Russian base planned by Khalifa Haftar's "Operation Dignity" on the coast of Cyrenaica – an operation seeking to ridicule the European and North American powers which have bet on the wrong horse, namely Al Serraj, a true Machiavelli's "unarmed prophet" – we have all the geopolitical dimension of the new projection of Russian power onto the Mediterranean.
We must also consider the Conference managed by Russia for mediating between Hamas and Fatah, making Russia stand for becoming the only real Middle East power broker, while the United States is turned into a free tool of the Saudi policy against Iran and Qatar, which are still supported by Turkey, namely NATO's second armed force.
It is certainly not easy for NATO to find a common policy on the Middle East, considering that France and Turkey support Haftar; the other NATO European countries unnecessarily support al-Sarraj's government, in line with UN preferences; Russia backs "Operation Dignity" of Libyan General Haftar, who already controls Cyrenaica, Sirte and much of the Libyan oil crescent, and the United States does nothing.
In other words, in the Mediterranean basin, the Russian Federation plans to restructure the whole Maghreb region on its own, after the evident US failure of the "Arab Springs".
The Russian strategy is easy to explain, namely a series of military bases or concessions, which progressively expel the United States and its European allies from the Mediterranean region.
Furthermore Russia will soon propose a possible agreement of mutual alliance and bilateral support against terrorism that will be offered by it to all NATO and EU Mediterranean countries, ever less seduced by NATO and above all by the United States.
Let us revert, however, to the new Russian base in Syria, which closes the loop of this strategic project.
Today, the military engineers' corps of the Russian Armed Forces are building a new base, which will probably be the vertex of the new Russian Mediterranean triangle, at Kirbet Ras Al-Wa'r, in the Syrian district of Bir Al Qasab.
The Syrian-Arab army, the main force available to Bashar al-Assad, has recently reconquered the whole area from Kirbet up to Arinbah and the whole desert south-east of Damascus, by defeating the para-jihadist – albeit US-backed – forces of Assud Al Sharqia.
Assud Al Sharqia's group operated under the command of the US base of Al Tanf, on the Syrian border with Iraq.
As we will see later on, this base has now been made harmless.
The war material left by the defeated anti-Assad "rebels" is certainly remarkable both in quantitative and in qualitative terms: many RPG-26 disposable anti-tank rocket launchers developed by Russia, but probably of Jordanian origin; other GRAD BM 21 missiles, namely largely and effectively used rocket launchers manufactured by Russia; many KONKURS (NATO reporting name: AT 5 Spandrel), widely-used wire-guided anti-tank missiles developed in the former Soviet Union.
Clearly the new Russian base of Khirbat Ras al Wa'r, at the core of the Syrian Southern region, deprives the United States of the only concrete possibility of attacking Bashar Assad's forces north of Al Tanf and, in any case, of drawing the Syrian-Arab Army of the Alawite government away from the Iraqi border, a primary source of support for jihadists and for those whom the United States – using an Orwellian expression – calls "moderate Islamists".
The new Russian base is 85 kilometres from Damascus, 96 from Deraa and 185 kilometres from the US base of Al-Tanf, which will soon be encircled from the South by the operations of Bashar al-Assad' Syrian-Arab Army, which is also opening its way to Deraa and Idlib along the Jordanian border.
Furthermore, the recent US operation against the Russian-Syrian base of Shayrat, in central Syria, was meant to be a retaliation against the attack on the village of Qan Shayqun, for which Syria had considered the possibility of using nerve gas.
Despite the scarcity of sources, also the US intelligence had clarified that the Syrian attack had been targeted against a jihadist gathering organized there on April 4 – an attack carried out by a Russian-guided missile containing conventional explosives.
The US reaction – prompted by the fake news that Syria had used Sarin – was based on a series of Tomahawk missile launches, but most of the Syrian aircraft had already been moved to bases far from Shayrat.
All this gives you the idea of the poor quality of the US operational and tactical intelligence on the Syrian territory and of the particular level of disconnection between the collection of data on the field and the US decision-making process.
The new base – the intelligence axis of Russia's engagement in Syria – will be aimed at controlling the Syrian South-Eastern border, where both the US-backed and the Iranian forces enter.
Building this new military base, just 50 kilometres from Damascus, means protecting the Syrian capital city from any present and future threat, namely the one currently coming from the Al Tanf area and, hence, from the Jordanian forces, from the US ones and their "moderate jihadist" allies operating on the Syrian soil.
Hence the final stabilization of Bashar al-Assad's regime under the Russian protection is approaching, as well as the consequent expulsion of the Sunni and pro-American jihad from the Syrian territory.
This is the operation that will become the starting point for a new Russian hegemony in the Greater Middle East, where Russia has no real enemies, but wants to restructure it according to its interests: at first, the projection onto the Mediterranean and, later, the strategic correlation between Russian and OPEC oil.
The construction of the base has begun when the secret contacts between the United States and the Russian Federation resumed in Amman, Jordan.
Contacts useful primarily to define the "de-escalation zone" in Southern Syria, especially in the Deraa area.
For various parts of Syria, the four de-escalation zones had already been defined during the Astana talks of last May in a specific agreement between Russia and Iran.
Obviously the United States does not accept an agreement with Iran, but proposes a new de-escalation zone to Russia, without having to rely on a relationship with Iran.
The two delegations are led by Michael Ratney for the United States and Aleksandr Lavrentiev for Russia.
At the end of last January, the Russian envoy had already negotiated with Israel the central lines of the future peace in Syria.
Al Tanaf, the US base that the new Russian facility could make harmless, was one of the two pillars of the US plan, consisting in unilaterally declaring a "de-escalation zone" between Al Tanaf itself up to the Euphrates valley, in the direction of Deyr al-Zur.
The plan underlying this operation was to break the "Shiite crescent" that was supposed to connect, on the ground, Iran to the Lebanon via Southern Syria.
It is likely, however, that the plan was, in fact, to build a larger Sunni corridor, at the sides of the Shiite crescent, going from the Saudi-Iraqi border, namely from Al Anbar – through the Syrian Sunni area and the area occupied by the Kurds, up to the Turkish border.
The Syrian forces alone have blocked this plan by connecting the Western area of their country to the Iraqi border, north-east of Al Tanaf, and by advancing just north-east towards Abu Qamal and the Euphrates valley.
The US-Jordanian base of Al Tanaf has been closed southwest – as in a vice – by both Syria and the Iranian forces. This is the premise for the passage of Bashar al-Assad's Syrians towards Deyr al Zur and the Euphrates valley, although today Deir is still surrounded by jihadists.
Hence the United States is acknowledging its limited room for manoeuvre in Syria.
In fact, on June 22, a still confidential tripartite agreement was reached by the United States, Russia and Jordan to create a true demilitarized zone in Southern Syria, which would also cover the Israeli and Jordanian borders.
As far as we know, the agreement envisages that the United States will continue to manage the base of Al Tanaf.
In return, the United States will not react to Syrian, Iranian and Hezbollah operations against Daesh-Isis to reconquer the border town of Abu Kamal, north of Al Tanaf.
Conversely, Russia ensures the return back home of the Iranian forces, of Hezbollah and the militia they command, in a still undefined phase of the future stabilization of the Syrian area.
Moreover a joint Russian-American administration will be defined to manage the civil affairs of Southern Syria, including the areas bordering on Israel and those bordering on Jordan.
Russia, to which Syria cannot deny large interference with some Syrian areas, will ensure stability north of the Jewish State – in the place of the United States and, anyway, in a hegemonic way with respect to it – which Russia wants to keep within the Middle East, but without playing the old role of power broker it had before the conflict in Syria.
A clash that has revealed who is the new, real Middle East broker and manager, after the US ill-advised support to the jihadist guerrilla warfare against Bashar el Assad, the last tessera of the "Arab Springs" and the final crucial point of the US hegemony over the whole area.
Meanwhile, the US-linked Syrian Democratic Forces have encircled Raqqa – and Syria foresees that the liberation of the last "capital city" of Daesh-Isis will last at least three months.
The US geopolitical tape will rewind: hence future stabilization – also with the US support – of the tension between the various Palestinian organizations; probable peace between Israel and the PNA Territories; Russian-American cooperation against the jihad in Sinai and a new agreement between the United States and Egypt, while a new role of armed mediation will be probably played by the United States and by the two conflicting governments within Libya.
Conversely, no one can say anything about Russia's expansion in the Mediterranean, which will probably be supported by Turkey that, as already said, is the second NATO armed force, while Russia will favour either an agreement between Khalifa Haftar and Fayez al-Sarraj or a definitive military action against Tripoli's government.
Nevertheless, the United States will not have the opportunity of accepting the new bilateral US and Russian administration in Southern Syria: in fact, if Bashar al-Assad's forces conquer Abu Kamal, Iran will strengthen its position on the Syrian-Iraqi border, while the United States does not want any presence – albeit limited in time – of Iran and Hezbollah on the Syrian territory.
Hence, according to the United States, at first the Shiites must be out of the Syrian territory and later the real bilateral negotiations on Southern Syria can start.
Nevertheless will Israel trust more the control that Russia has shown over the Iranian and Lebanese operations north of Golan or the US side guarantees which, however, will be marginal in the future in the region?
Another factor we must consider – also in view of understanding Syria's future – is the clash between Saudi Arabia and Qatar.
As is well known, the Saudi demands to Qatar are thirteen: in particular, breaking any relationship with Iran – and I think it will be hard, considering the cooperation between the two countries for the South Pars gas field; closing the Turkish military base, which does not only depend on Qatar – but Turkey has no intention of closing anything and, indeed, it is planning joint Turkish-Qatari exercises after Eid-ul Fitr, i.e. in a few days; Qatar's closing Al Jazeera and not funding media such as "Arabi21", "Rassdi", "Arabi Al-Jadid" and "Middle East Eye"; blocking any funding to terrorist groups so defined by Saudi Arabia, Egypt, the United States, Bahrain and the United Arab Emirates – and you can tell they will be mainly Shiite and pro-Iranian groups; breaking off any relations with Hezbollah, al-Qaeda and the Caliphate; not interfering with the internal affairs of the signatory countries of the motion against Qatar; suspending any aid to the internal opponents in Egypt, Saudi Arabia, the United Arab Emirates and Bahrain; compensating the damage caused to the above-stated countries; finally aligning with said countries from all viewpoints, according to the agreement signed by Qatar and Saudi Arabia in 2014, so as to be later subjected to monthly inspections to monitor the implementation of these agreements, at least for the first year.
In principle, it is a spoliation of Qatar to support the Saudi finances and back the transformation of the Saudi economy, with the capital and funds of the wealthy Qatar, so as to make it no longer dependent on oil.
The United States supports this agreement to rebalance the power void experienced in Syria, but it is by no means certain it will have to do with friendly countries and with similar regional interests.
Saudi Arabia's financial crisis is severe, mainly because of the expensive engagement of the Al Sauds' kingdom to support the war in Syria, Iraq and Yemen – a war that the very link between Bashar al-Assad and the Russian Federation has shown to be useless and dangerous from the Sunni side.
The fight to reduce the oil barrel price, triggered off by Saudi Arabia to undercut the US shale oil competition, on which Obama's new economic growth was centered, led to Trump's victory, thus creating – in the Saudi clan – an internal war between those who want a new relationship with Russia and China, the winners on the field, and a new and stronger relationship with the new US Presidency – which, however, will be ever less important in the Middle East.
An almost explicit goal is to block the participation of the Saudi-dominated Middle East system in the Chinese New Silk Road project, encompassing Iran and part of Syria.
And here we revert again to the Russian project on Syria, crowned with the future victory on the field.
In fact, Iran would be the spearhead of the new Chinese project to put its currency at the core of future oil trade.
This is also the reason why we are still fighting in Syria. And it is precisely Iran that has just liberated Mosul.
Nevertheless it is exactly the Chinese finance that is currently pivoting on Qatar, for the whole Middle East.
Hence if the situation in Syria stabilizes under the legitimate government of Bashar al-Assad, Saudi Arabia will no longer have any protection from the Syrian-Jordanian border towards its territory, and even a pincer movement might take place, while the Kingdom's finances go bust, between Qatar and Iran's Northern allies, namely Syria, the Lebanon and Iraq.
Moreover, if Saudi Arabia keeps its role as Asia's primary oil supplier, excluding Iran from playing this role, it can reasonably support its post-oil project for transforming its economy.
Conversely, if the United Kingdom unwillingly accepts a strong and dominant presence of Iran and its allies in the New Middle East, it shall necessarily accept to play a marginal role in the Chinese Road and Belt Initiative, which already makes most of its Middle East investment in Qatar.
Nevertheless there is the variable of the contrast between Hezbollah and Israel. Just in these days the Jewish State has carried out air raids against Syrian positions near Quneitra, three kilometres from the Golan border.
Shortly before, Bashar al-Assad' Syrian-Arab Army and Hezbollah had fought against a large alliance of Salafist jihadist groups, while the Lebanese Shiite groups were made up of Shiites, Circassians, Shiite Afghans and soldiers of some Bashar al-Assad's brigades.
If Syria tends to put Golan under its control, Israel's immediate reaction will be very tough. Moreover if, from Deraa southwards, Syrians arrives at the border with Jordan, a severe casus belli will be created with the Hashemite Kingdom.
Syria cannot hit two of its opponents at the same time to avoid a joint attack that would move the Syrian-Arab Army away from Golan and would push it into the arms of Al Nusra and the other jihadist groups still present north of Quneitra.
And this will be a real acid test for the Russian Federation's credible mediation role.
Shaping Palestinian politics: The UAE has a leg up on Turkey
The United Arab Emirates may have the upper hand in its competition with Turkey in efforts to shape Palestinian politics. Similarly, the UAE's recognition of the Jewish state gives it a leg up in ensuring that its voice is heard in Israel and Washington irrespective of who wins the November US election.
Turkish President Recep Tayyip Erdogan didn't miss a beat during his address to the United Nations General Assembly, insisting that he, unlike the United Arab Emirates and Bahrain, would not accept a solution to the Israeli-Palestinian conflict that is not endorsed by the Palestinians.
Mr. Erdogan's solemn pledge may earn him brownie points with large segments of Middle Eastern and Muslim public opinion critical of the establishment of diplomatic relations between Israel and the two Gulf states but does not strengthen his weak hand.
The UAE, with whom Mr. Erdogan is at loggerheads over Libya, Syria, and the future of political Islam, may have less clout than it thinks in bringing Israelis and Palestinians back to the negotiating table, but has, for now, more cards to play.
What those cards are worth will only emerge over time.
The UAE is betting that a combination of soft power garnered through recognition of Israel and close security, economic and technological cooperation will enable it to convince the Israeli government that an independent Palestinian state is in Israel's interest.
While there is little reason to believe that the UAE will succeed where others have failed in recent decades, Emirati leaders, in contrast to Turkey, potentially could in cooperation with Israel also try to impose an unpopular Palestinian figure who has close ties to the US, Emirati and Israeli leadership.
The move would be designed to install a leader who would be more conducive to engaging in peace talks on terms that hold out little hope of meeting long-standing Palestinian aspirations.
It is a scenario that 84-year-old Palestinian President Mahmoud Abbas appears to be taking seriously and appears to be trying to pre-empt.
The Democratic Reform Bloc, a political group headed by Mohammed Dahlan, a controversial Abu Dhabi-based former Palestinian security chief believed to be close to Crown Prince Mohammed bin Zayed, the UAE's de facto ruler, said dozens of his supporters had been arrested or summoned for questioning by Palestinian security forces in recent days.
Mr. Dahlan appeared to be walking a fine line when he recently denied any role in mediating relations between the UAE and Israel.
Mr. Abbas' suspicions stem from an unsuccessful effort last year by the UAE to engineer a deal in which Hamas, the Islamist group that controls the Gaza Strip, would share power with Mr. Dahlan.
Mr. Dahlan went into exile in the UAE in 2007 after Hamas defeated his US-backed efforts to thwart the group's control of Gaza. US President George W. Bush described Mr. Dahlan at the time as "our boy."
He has since been indicted by Mr. Abbas' Palestine Authority on corruption charges.
UAE recognition of Israel constituted an acknowledgment that the 18-year old Arab peace plan that offered Israel diplomatic relations in exchange for land and a Palestinian state had produced naught.
In its rivalry with Turkey, whose assertive support for the Palestinian cause has likewise failed to produce results so far, the UAE is banking on the expectation that it has the upper hand in getting not only Israeli but also the attention of Washington that under US President Donald J. Trump has disregarded Palestinian rights.
The UAE assumes that it will be able to capitalize on the fact that Emirati recognition of Israel has further complicated Turkey's relations with its NATO ally, the United States.
Turkey's relations with the US are already troubled by US support for Syrian Kurds; Turkish military backing of the Libyan government in Tripoli; tensions between Turkey and Greece, another NATO ally, in the Eastern Mediterranean; and Turkey's acquisition of Russia's S-400 anti-missile defense system.
The Trump administration hopes to finalize by December the sale of F-35 fighter planes to the UAE in the wake of the deal with Israel. Earlier, it cancelled Turkey's acquisition of the same plane in response to the country's S-400 deal with Russia.
For now, Turkey can look at appreciation by important segments of Arab and Muslim public opinion as an upside of its strident support for the Palestinians.
Seeking to capitalize on its Palestinian goodwill, Turkey has been attempting to end the rift between Mr. Abbas' Al Fatah movement and Hamas in a bid to get the Palestinians to agree on elections and the formation of a joint government.
The two groups, agreed during talks in Istanbul this week to work together and hold long overdue elections in the next six months.
The joker in Turkish-Emirati differences over Israel and Palestine is the upcoming US presidential election in November.
Irrespective of who wins, Turkey has lost to the UAE the beneficial mantle of being Israel's best Muslim friend.
Nonetheless, an electoral victory by Democratic challenger Joe Biden, who is expected to be more critical of arms purchases by the UAE and other Gulf states and take them to task on human rights issues, could put both Turkey and the Emirates on the back foot.
A Biden victory would be for Turkey a lost opportunity. The very issues that are at the core of its strained relations with the UAE are likely to complicate its relations with a Democratic administration.
Recent media reports reminded Mr. Erdogan that Mr. Biden had described him in a conversation with The New York Times early this year as an "autocrat." The Democratic candidate suggested that the US. should "embolden" his opponents to defeat him in elections.
In the conversation, Mr. Biden mentioned other issues, including the Kurds, Syria, and tension in the Eastern Mediterranean that do not bode well for US-Turkish relations should the Democrat occupy the White House. Mr. Biden is expected to be also critical of the UAE's interventions in Yemen and Libya.
Nonetheless, the UAE, despite its own issues with the US, is likely to still find itself in a better place in Washington no matter who emerges victorious from the November election.
Arabs-Israeli Peace must be Well-Anchored, not Neatly Fantasized
Watching a few Emirati and Israeli citizens dance in Chabad House, Dubai to celebrate normalization may give the impression that these nations have realized a genuine peace; a false assumption that disregards the facts that the peace treaty between Israel and two Arab Nations is meant to serve Donald Trump in his upcoming presidential election, values the "ground reality" that clearly favors Israel over United Nations resolutions upholding the "land for peace" principle, and advances western politicians' view that peace can be imposed top-down, seconded by autocratic Arab rulers.
As an Egyptian, I highly value the peace treaty between my country and Israel that was based on regaining occupied Egyptian land, the Sinai Peninsula. The treaty has helped to alter Egyptians' views of Israel fundamentally; no longer seen as a permanent enemy, Israel is presently perceived as a "cooperative" neighbor that has offered us millions of tourists and a few sound investments – solid pillars for normalization. Meanwhile, the clear majority of Egyptians, Arabs and Muslims continue to sympathize with the Palestinians living under Israeli occupation – a crisis that can only be resolved by pursuing the same path towards peace as that of Egypt.
For years, the United States has been trying to impose a peace treaty between the Arab nations and Israel based on the concept that Arabs should accept Israeli territorial expansion in return for the injection of substantial U.S. funds to boost the Palestinian economy, a proposition strengthened by Israel's military power and Arab rulers' injudicious, hasty attitude towards the crisis. Underneath this reality lurks the further empowerment of the political Islamist proposition that places Israel as a permanent enemy, which could easily drag our region into additional, unpredicted violence.
Arabs societies generally appear to lead a "double life". On the one hand is the reality that 60% are either poor citizens or citizens who are vulnerable to poverty, an unemployment rate of roughly 11%, the lack of basic freedoms and living under autocratic rule; a sad status that has become even more dramatic with the advent of Covid-19. These factors combined intensify Arab youth's anger and frustration towards their rulers and towards the United States, seen as a solid supporter of those rulers. Obviously, Palestinians living under Israeli occupation rule have an extra challenge to deal with.
On the other hand is the fantasy life constituted of GDP growth and the implementation of a few mega projects that Arab rulers like to exhibit and that western politicians and scholars tend to recognize as a sign of success – completely overlooking the fact that these projects are often awarded to the rulers' cronies and that the unequal distribution of wealth will keep large portions of Arabs living in poverty for generations to come, making them more vulnerable to violence. Likewise, expanding trade deals between Arab nations and Israel or receiving economic incentives from the United States have proven to benefit only the same cronies.
Moreover, the present rumour that the United States is building a block of Arab nations and Israel meant to potentially engage in a war with Iran is a catastrophic approach. Should it happen, it will thrust the entire region into a state of intense violence and enduring war that could well lead to the collapse of many of the signed treaties. Furthermore, a peace treaty between Israel and two Arab nations, who are not in conflict with Israel, will not help to resolve either the Palestinian crisis or the Iranian conflict – Bahraini and the Emirati citizens will never validate such a treaty, if it is presented to them fairly.
There is a huge difference between a peace treaty concluded between two mature, democratic nations whose respective governments truly represent their citizens, and an agreement that is imposed on nations whose citizens are – to put it mildly – in disharmony with their rulers. Arab citizens, often accused of engaging in violence and declining to peacefully settle with Israel, are in fact caught between two fires: their autocratic rulers, who deliberately offer them undignified living conditions and Islamic extremists, who promise them eternal salvation as a reward for engaging in violence and terrorism.
Permanent Arab-Israeli peace can only be achieved through a bottom-up approach that is designed to last, which entails keeping away from western pragmatism and enforcement, both of no value to this crisis. Israel is continually working to enhance its security, an absolute necessity for its citizens. It needs to offer Palestinians the opportunity to live a dignified life based, first, on regaining their occupied land and establishing a state of their own, followed by advancing their economic status. Offering the later at the expense of the former will keep us in this vicious circle of violence for decades to come.
Untangling Survival Intersections: Israel, Chaos and the Pandemic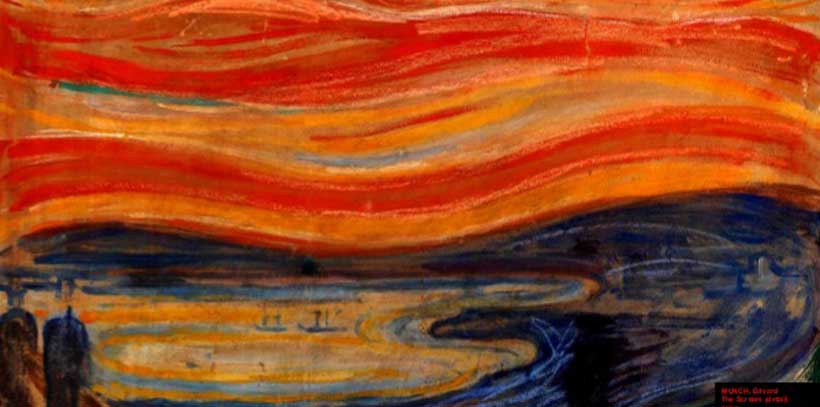 "Is it an end that draws near, or a beginning?"-Karl Jaspers, Man in the Modern Age (1951)
INTRODUCTION TO THE ANALYSIS:  Day by day, traditional global anarchy (with discernible roots in the seventeenth century Peace of Westphalia) is being supplanted by chaos. This exponential replacement has very substantial implications for (1) comprehensive global stability; (2) regional stability in the Middle East; and (3) Israeli national stability. Because the replacement  is taking place alongside a still-expanding global pandemic, variously resultant forms of chaos must be considered as multi-layered, tangled and synergistic.
What next? Among others, Israel's senior strategists and policy-makers will have to examine these dissembling expressions of chaos by proceeding with continuously capable scholarship. Accordingly apt emphases in Jerusalem and Tel Aviv should soon be placed upon plausible alterations to decisional rationality (both Israeli and adversarial) and on prospective nuclear competitions oriented to achieving intra-crisis "escalation dominance." In the worst case scenario, such analyses would pertain to certain potential instances of nuclear war-fighting, a sobering narrative that reinforces Israel's unceasing imperative to seek nuclear deterrence ex ante, and not revenge ex post.
There is more. The article that follows is self-consciously conceptual/theoretical. By design, it is unlike other more usual essays that concern global/ regional stability in world politics.
This article can be useful to military practitioners and national security planners because it could lead them well beyond any orthodox or narrowly "current events" focus on applicable strategic thought. By explaining this historically unprecedented transition from anarchy to chaos, it can also point serious readers toward a new corpus of pertinent strategic theory. "Theory is a net," we all learned earlier from Karl Popper's classic The Logic of Scientific Discovery (1959), "only those who cast, can catch."
—————–
As Chair of "Project Daniel," a special policy task force assembled to analyze the Iranian nuclear threat to Israel two decades ago,[1] the author is not new to analytic assessments of complex geo-strategic hazards, including existential ones. Still, twenty years back, when Daniel sprang from a private conversation he was having in Tel-Aviv with two-time Israeli Ambassador to the United States Zalman Shoval,[2] overriding security perils were being examined as part of some presumptively coherent world order. This is not meant to suggest that the post-Westphalia[3] order was ever reassuringly stable or satisfactory, but only that the classical balance-of-power regime had not yet become entirely unpredictable.
That was then. Today, all serious scholarly assessments, irrespective of specific country particularity, must be undertaken with a starkly different view. This updated perspective assumes, inter alia, that the world order system is no longer "merely" anarchic,[4] but is also chaotic. Now, a crucial part of this dissembling context is worldwide disease pandemic, a devastating plague that only renders an already unstable global structure even worse.[5]
In essence, an incremental metamorphosis of system-wide anarchy into chaos has been underway for some time, but the sudden and sweeping comprehensiveness of Covid19 has produced a quantum jump in this already-significant transformation.
Though a decidedly global issue, some states will be affected more than others by any spreading chaos. In the specific case of Israel, our focus here, the prospective impacts of certain ongoing change patterns are apt to be considerable. This is because of that country's conspicuously small size, its still-multiple enemies and its correspondingly unique dependence (for deterrence,[6] not war-fighting)[7] upon nuclear weapons and strategy.[8]
Looking ahead, the challenging security tasks for Israel need not be regrettable or without any tangible benefits. There do exist sound and science-based reasons to acknowledge advancing chaos as a security positive for Israel, at least in part. While distinctly counter-intuitive, such compelling reasons ought now be more closely and capably examined.
These reasons should not be casually minimized or disregarded.
As drawn from its core meanings in classical philosophy and mythology, chaos represents the literal beginning of everything, the good as well as the bad.
This "positive" concept of chaos now warrants very serious and meticulous scholarly assessment. This is not the same thing as suggesting, more prosaically, that scholars and policy makers should try to make better analytic sense of assorted security threats and circumstances, e.g., the Iran nuclear threat or the Palestinian terror threat (neither of which has in any way been diminished by the new Israel-UAE agreement). What is being urged here is the more self-conscious construction of pertinent theories, a painstaking process that must inevitably be contingent upon an antecedent and more refined conceptual understanding.
Analysts may begin such epistemological processes at their most proverbial beginnings. To wit, Jewish theology discovers its primal roots in Genesis, an observation to be generally viewed with favor in a Jewish State. Whether in the Old Testament or in more-or-less synchronous Greek and Roman thought, chaos can be understood as an intellectual tabula rasa, a blank slate which, when thoughtfully completed, can best prepare the world for all things, both sacred and profane.
Most significantly, chaos can represent that inchoate place from which absolutely all civilizational opportunitymust credibly originate.
With such unorthodox thinking, chaos is never just a repellant "predator" that swallows everything whole; callously, indiscriminately, and without purpose. Here, instead, it is more usefully considered as an auspicious "openness," that is, as a protean realm within which entirely new kinds of human opportunity may be suitably revealed or gleaned. For Israel, this means that any advancing chaos in the Middle East need not necessarily be interpreted by the country's senior military planners as a portentous harbinger of regional violence and instability, but rather, in at least some respects, as a potentially gainful condition for critically improving national security.
There is more. By extrapolation, this same caveat should be extended to include any discernible elements of chaos in certain other regions of the world, though the intellectual or analytic arguments would then be based upon determinably other underlying conditions or outcomes.
The next question arises. How best to harness such a radical re-conceptualization of chaos in Jerusalem (politics) and Tel Aviv (military strategy)? This is a manifestly difficult, subtle and many-sided question. Still, it would be better answered imperfectly than be wholly disregarded. Such an answer should suggest the following: Israel's authoritative decision-makers must more intentionally stray beyond ordinary or usual national security assessments,[9] and then venture more wittingly in the direction of illuminating avant garde analyses.[10]
To be sure, any such venture would have its detractors. "Whenever the new muses present themselves," warned Spanish existentialist philosopher Jose Ortega y' Gasset in The Dehumanization of Art, "the masses bristle.
Among these studies would be scholarly examinations that hypothesize various radical redistributions of power in the Middle East, including some never-before considered alignments. Such unexpected alignments, born of a now palpably expanding regional chaos, could include not only assorted state-state relationships (e.g., Israel-Egypt; Israel-Jordan; Israel-Saudi Arabia; Israel-UAE; Israel-Russia), but also state-sub state or "hybrid" connections (e.g., Hezbollah-Iran; Hezbollah-Russia). Just as with certain state-state relationships, relevant intersections could sometime be synergistic. In these potentially most worrisome cases, the "whole" of any specific intersection would exceed the simple sum of its constituent "parts." Of course, for Israel, not every expected synergy would necessarily be harmful or "bad." Some of these intersections could be determinably auspicious or "good."
As an example of positive synergistic outcome for Israel, scholars and planners could consider alignments that would favor directly Israeli goals or objectives, and alignments that would be presumptively harmful or injurious to that country's acknowledged foes.
Similarly unprecedented but also worth considering would be steps taken toward alleviating the more expressly structural conditions of chaos in the Middle East region, including certain specific forms of cooperation that could move incrementally toward assorted forms of regional governance. Such forms would have to be tentative, and also very partial, but they could nonetheless provide a generally welcome start toward greater area order than area chaos.[11] In specifically Hobbesian terms, these forms of governance would be intended to supplant the generally corrosive "war of all against all"[12] in the Middle East with some designated "common power."[13]
Recalling English philosopher Thomas Hobbes, the core objective here would be to keep all state and sub-state parties "in awe."[14]
Ironically, a unique opportunity for regional movements toward greater area collective security would have been made possible by decision-maker perceptions of a more general revulsion with anarchy or chaos. This opportunity will have been born of a growing existential desperation, that is, of a sense that "business as usual" in Middle East peacemaking can no longer suffice. Of course, it is altogether possible that this particular sense of opportunity could sometime be mistaken or misunderstood, in which case any presumed benefits of chaos might turn out to be a double-edged sword.
There is more. With regard to any such injurious inversions of opportunity for Israel, Jerusalem need only be reminded of its unchanging obligation to avoid taking existential risks wherever possible.[15] Ultimately, this fixed and immutable obligation can be fulfilled only by assessing all risks and opportunities according to well-established and optimally rigorous intellectual standards. Among other things, even when chaos might beckon seductively to Israel as an unanticipated font of future strategic opportunity, there could be no adequate substitute for capable scholarly or intellectual analysis.
Reciprocally, however, any such diligent analysis must eschew "seat of the pants" determinations, and rely instead upon an amply-refined strategic theory. Always, theory is a "net." Only those who "cast" such an indispensable net can ever expect to "catch."
What else? When "casting," Israel's strategic planners should pay especially rapt attention to any discernible links between a prevailing or still-anticipated chaos, and the expected rationality of its relevant adversaries.[16] What might first appear as an unwittingly promising source of improved national safety could be reversed promptly by those enemies who would value certain normally subsidiary preferences in world politics more highly than national or collective survival.
Credo quia absurdum, said the ancient philosopher Tertullian. "I believe because it is absurd."
Such "absurd" enemies are not historically unknown in world politics.[17]
Not at all.
At this moment, the most compelling threat of such enemy irrationality appears to come from a seemingly still-nuclearzing Iran. Significantly, there is no way for Israel's decision makers to systematically or scientifically evaluate the authentic probabilities of any such uniquely formidable threat.[18] This is because (a) any truly accurate assessments of event probability must be based upon the determinable frequency of pertinent past events; and (b) there have been no pertinent past events (i.e., no nuclear war).
All the same, an eventual Iranian nuclear threat to Israel remains plausible; it should thus suggest certain worrisome prospects for a "final" sort of regional chaos. To make reassuringly positive or at least gainful use of this vision, Israel ought soon to focus explicitly and meticulously on its still-tacit "bomb in the basement" nuclear strategy. Preparing to move beyond the prospectively lethal limits of "deliberate nuclear ambiguity," Jerusalem would need to (1) rank-order identifiable thresholds of enemy nuclear peril as tangible "triggers" for its incremental nuclear disclosures; and (2) prepare for rank-ordered release some very specifically limited sets of information concerning the invulnerability and penetration-capability of its own nuclear forces.
These sets would include selected facts on nuclear targeting doctrine; number; range; and yield.
As Israel can learn from certain intimations of some impending chaos, the country's national security might be better served by reduced nuclear ambiguity than by any more traditional commitments to complete strategic secrecy. This seemingly counter-intuitive argument is rooted in the altogether reasonable presumption that Israel's continued survival must depend very considerably on successfully sustained nuclear deterrence.
When 19th century philosopher Friedrich Nietzsche initially explained chaos as something contained deeply within each individual human being,[19] he did not intend this to represent a distressingly negative portent. On the contrary, like the German poet Hölderlin,[20] with whose work he was intimately familiar, Nietzsche understood that even from apparent formlessness can emerge things of great or even inestimable value. Accordingly, at this currently precarious moment in its contemporary history, Israel's leadership would be well advised (a) to think seriously and inventively about such challenging conceptual opportunities; and (b) to fashion strategic theories that begin but do not end with conspicuous portents of the apocalyptic "abyss."
This would not be a task for the intellectually faint-hearted, or for those who are constitutionally unable to recognize promising strategic "muses"[21] But the security payoff for Israel's national defense could still prove overwhelmingly gainful. It follows that such a task would be determinably "cost-effective."
One last point in this broad argument now bears repeating. It is that Israel has absolutely no choice about either welcoming or rejecting chaos. Incontestably, this condition is not something that Israel can in any way push aside, negotiate, forestall or prevent. Because chaos in some form will inexorably emerge from a traditional global anarchy, Jerusalem must do whatever it can (as soon as it can) to reconcile and optimize its pertinent security strategies with chaos. A full acknowledgment of this unavoidable imperative could represent the acme of Israel's decisional acumen and decisional rationality.[22]
In the months and years ahead, Israel's overriding obligation remains plain and obvious. To best meet this evident security imperative of collective survival, that nation's strategic analysts and planners will first have to better understand the relevant policy correlates of any expanding chaos, and to accomplish this goal by means of a markedly advanced conceptual scholarship. At a particularly fragile moment in contemporary history when biology could prove even more fundamentally worrisome than capable enemy armies, this scholarship will need to take special note of our current and still-expanding Corona virus pandemic.
This "plague," though "merely" biological, will likely produce certain unanticipated and hard to remediate forms of social and political disintegration, both expressly regional (Middle East) and worldwide. At the same time, should Israel and its relevant area foes sometime recognize this viral pandemic as an exceptional menace that is nonetheless common to all – one best diminished by some generally shared strategies of cooperation – it could conceivably become a welcome agent of a more genuine Middle East peace.[23] Though ironic and more-or-less implausible, microbial assault could represent just the right agent for enhanced geopolitical vision, for shaping a tabula rasa from which more promisingly audacious national security opportunities could sometime be born.
If this novel opportunity for embracing chaos were sufficiently acknowledged, it could be a "beginning" that "draws near," not an "end."
---
[1] Our formal report, "Israel's Strategic Future," was discussed widely in global media and delivered by hand to PM Ariel Sharon in Jerusalem on January 16, 2003. http://www.acpr.org.il/ENGLISH-NATIV/03-ISSUE/daniel-3.htm
[2] Ambassador Shoval has been Professor Beres' several times co-author on vital matters of Israeli security and international law. Most recently, see Louis René Beres and Zalman Shoval, West Point (Pentagon) https://mwi.usma.edu/creating-seamless-strategic-deterrent-israel-case-study/
[3] The historic Peace of Westphalia (1648) concluded the Thirty Years War and created the still-existing state system. See: Treaty of Peace of Munster, Oct. 1648, 1 Consol. T.S. 271; and Treaty of Peace of Osnabruck, Oct. 1648, 1., Consol. T.S. 119. Together, these two treaties comprise the "Peace of Westphalia."
[4] Hobbes, the 17th- century English philosopher, argues that anarchy in the "state of nations" is the only true "state of nature." In Chapter XIII of Leviathan ("Of the Natural Condition of Mankind, as concerning their Felicity, and Misery"), Hobbes explains famously: "But though there had never been any time, wherein particular men were in a condition of war, one against the other, yet in all times, kings and persons of sovereign authority, because of their independence, are in continual jealousies, and in the state and posture of gladiators; having their weapons pointing, and their eyes fixed on one another; that is their forts, garrisons, and guns upon the frontiers of their kingdoms, and continual spies upon their neighbors, which is a posture of war."
[5] With chaos, but not anarchy, even the usual mainstays of decentralized world politics (e.g., deterrence and balance of power processes) are replaced by more eccentric or idiosyncratic factors of national decision making.
[6] As emphasized at Israel's Strategic Future: The Final Report of Project Daniel (Israel, 2003): "The primary point of Israel's nuclear forces must always be deterrence ex ante, not revenge ex post."
[7]See, for example: Louis René Beres, https://thestrategybridge.org/the-bridge/2018/5/29/israels-nuclear-strategy-enhancing-deterrence-in-the-new-cold-war-part-i; Louis René Beres, INSS Israel, https://www.inss.org.il/publication/changing-direction-updating-israels-nuclear-doctrine/
and, at Harvard Law School, Louis René Beres: https://harvardnsj.org/2014/06/staying-strong-enhancing-israels-essential-strategic-options-2/
[8] See, by Professor Beres, https://paw.princeton.edu/new-books/surviving-amid-chaos-israel%E2%80%99s-nuclear-strategy
[9] Such proposed "straying," which might range anywhere from an eleventh-hour preemption to much greater commitments to regional collective security, could still be in more-or-less complete accord with pertinent international law. In this connection, a core or jus cogens principle of international law remains the unambiguous imperative: "Where the ordinary remedy fails, recourse must be had to an extraordinary one." (Ubi cessat remedium ordinarium, ibi decurritur ad extraordinarium." (Black's Law Dictionary, 1520 – 6th ed., 1990).
[10] In his 1927 preface to Oxford Poetry, W.H. Auden wrote: "All genuine poetry is in a sense the formation of private spheres out of public chaos…." Looking ahead with an appropriately avant-garde orientation, Israeli strategists must essentially seek to carve out livable national spheres from a steadily expanding global chaos. Ultimately, of course, following Nietzsche, they must understand that such chaos originally lies within each individual human being, but – at least for the moment of their present strategic deliberations – they must focus upon collective survival in a true Hobbesian "state of nature." This is a condition wherein "the weakest has strength enough to kill the strongest," normally possible only where individual human beings coexist in nature, but possible also in world politics wherever there exists nuclear proliferation. Accordingly, the German legal philosopher Samuel Pufendorf reasoned, like Hobbes, that the state of nations "lacks those inconveniences which are attendant upon a pure state of nature…." Similarly, said Baruch Spinoza: "A commonwealth can guard itself against being subjugated by another, as a man in the state of nature cannot do." (See: A.G. Wernham, ed., The Political Works: Tractatus Politicus, iii, II; Clarendon Press, 1958, p. 295).
[11] Back at Princeton in the late 1960s, I spent two full years in the University library, reading everything available about world order. The initial result was published in my early book The Management of World Power: A Theoretical Analysis (University of Denver, 1973) and two years later, in Transforming World Politics: The National Roots of World Peace (University of Denver, 1975).
[12] This Hobbes-described orientation represents the explicit underpinning of US President Donald Trump's announced foreign policy, and stands in direct opposition to the core jurisprudential assumption (i.e., international law) of imperative solidarity between all states. This immutable or jus cogens assumption was already mentioned in Justinian's Digest (533 CE); Hugo Grotius' Law of War and Peace (1625); and Vattel's The Law of Nations, or the Principles of Natural Law (1758). According to General McMaster, Mr. Trump's earlier National Security Advisor, this policy is an expression of "pragmatic realism." Historically, this term is essentially a self-reinforcing falsehood, as no forms of "realism" or "Realpolitik" have ever worked for long. For Israel, the best "lesson" to be extracted from this egregious US policy error is to think of the erroneous Trump-era posture as one of "naive realism," and to draw upon certain expectations of advancing chaos to inspire more promising forms of both national strategy and international cooperation.
[13] Following the recently negotiated Israel-UAE and Israel-Bahrain agreements, it could be assumed or alleged that this "corrosive" condition has been correspondingly modified or reduced. Nonetheless, Israel's principal security challenges have never come from these Gulf states; it is also arguable that the threat of renewed Palestinian terrorism has actually been increased by these US-brokered pacts.
[14] See Hobbes, Leviathan, especially Chapter XVII, "Of Commonwealth." More generally, the presumed obligation to use force in a world of international anarchy forms the central argument of Realpolitik from the Melian Dialogues of Thucydides and the Letters of Cicero to Machiavelli, Locke, Spykman and Kissinger. "For what can be done against force without force?' inquires Cicero. Nonetheless, the sort of chaos that Israel could confront shortly is much different from traditional anarchy or simply decentralized global authority. In essence, it is conceivably more primordial, more primal, self-propelled and potentially even self-rewarding.
[15] Such a primary warning is the central motif of Yehoshafat Harkabi's The Bar Kokhba Syndrome: Risk and Realism in International Politics," (New York: Rossel Books, 1983).
[16] See, by Professor Beres: https://besacenter.org/wp-content/uploads/2017/06/516-Israeli-Security-and-Enemy-Rationality-Beres-Author-approved-version.pdf
[17] See Sigmund Freud in Civilization and its Discontents: "Fools, visionaries, sufferers from delusions, neurotics and lunatics have played great roles at all times in the history of mankind….usually they have wreaked havoc."
[18] Regarding also the expected consequences or "disutilites" of a nuclear war, by this author, see: Louis René Beres, SURVIVING AMID CHAOS: ISRAEL'S NUCLEAR STRATEGY (London: Rowman and Littlefield, 2016/2018); Louis René Beres, APOCALYPSE: NUCLEAR CATASTROPHE IN WORLD POLITICS (Chicago: University of Chicago Press, 1980); Louis René Beres, MIMICKING SISYPHUS: AMERICA'S COUNTERVAILING NUCLEAR STRATEGY (Lexington MA: Lexington Books, 1983); Louis René Beres, REASON AND REALPOLITIK: U S FOREIGN POLICY AND WORLD ORDER (Lexington MA; Lexington Books, 1984); and Louis René Beres, ed., SECURITY OR ARMAGEDDON: ISRAEL'S NUCLEAR STRATEGY (Lexington MA: Lexington Books, 1986).
[19] "I tell you," says Friedrich Nietzsche in Thus Spoke Zarathustra, "ye have still chaos in you."
[20] In philosophy, Hölderin, Nietzsche and Heidegger struggled with the fundamentally same ontological problems of existence, or "being,"
[21] Once again, "Whenever the new muses present themselves," cautions Spanish existentialist José Ortega y' Gassett in The Dehumanization of Art, "the masses bristle."
[22] Reciprocally, a rational state enemy of Israel will always accept or reject a particular option by comparing the costs and benefits of each alternative. Wherever the expected costs of striking first are taken to exceed expected gains, this enemy will be deterred. But where these expected costs are believed to be exceeded by expected gains, deterrence will fail. Here, whatever the prevailing levels of order or chaos, Israel would be faced with an enemy attack, either as a "bolt-from-the-blue" or as an outcome of anticipated or unanticipated crisis-escalation. In this connection, too, Israeli planners will want to stay abreast of each side's ongoing search for "escalation dominance."
[23] More generally, see by this writer, Louis René Beres, at Jurist: https://www.jurist.org/commentary/2020/04/louis-beres-trump-empathy/ To be sure, the recent US-brokered Israel agreements with UAE and Bahrain are actually net-negative for Middle East Peace because they provide no per se Israeli advantages with these Gulf states, and because they exacerbate Israel's much more essential relationships with Iran, the Palestinians and Hezbollah.