The "Common Man" – R.I.P.
[yt_dropcap type="square" font="" size="14″ color="#000″ background="#fff" ] A [/yt_dropcap]merica's Common Man exists no more – gone and forgotten. Once he was lauded as the salt of the earth – our country's embodiment of what made us special, of what made the great democratic experiment successful, of what made of the United States the magnetic pole for the world's masses.
Politicians paid their rhetorical respects, poets exalted him in paeans of praise, Aaron Copeland composed an "Fanfare to the Common Man" suite. It was an honorable term, an affective shorthand for the Working Man, the Artisan and the Shopkeeper, the clerk. All now passed from our language and from our consciousness. Instead, we are offered the "hard working middle class people who pay their taxes, obey the law and worry about their children's future." The linguistic dross of the hackneyed stump speech.
Loss of the Common Man is not due to progressive economic realities and a naturally evolving political culture. More educated Americans are caught in the grip of long-term stagnation than ever before, they have less likelihood of social mobility than ever before, more have every reasonable expectation that their children will be worse off than they are, more are politically marginalized by a party system that serves up a restricted menu of options which effectively disenfranchises 25% or so of voters. The Common Man has lost the attention as well as the concern of the country's elites. He has been marginalized in every respect but one – he is sovereign audience for a pop culture that provides a heady brew of distractions. In that realm of fantasy he reigns supreme while the serious action which shapes his life takes place elsewhere.
Today, to call a person common is an insult, just as we have degraded the term working class. The connotations are heavily pejorative –they're failures, they're losers, they had the American Dream within reach but lacked the will and the spirit to grab it. It is natural, and just, that they should live out their lives on scant rations. It's their own fault. This Victorian ethic grounded in Social Darwinism has now been restored as part of the national creed. Fitted out in the post-modern fancy dress of market fundamentalist economics, Ayn Randish homilies of narcissistic ego-mania, and a parade of revivalist Christian sects that mix New Age Salvation with balm for anxious egos, this beggar-thy-neighbor ideology dominates our public discourse. It has put on the back foot those who still adhere to the enlightened humanism which propelled progressive thinking and policy for a century.
All this is no accident. Powerful interests have orchestrated a relentless campaign for more than forty years to reconfigure American life in accord with their reactionary aims and principles. This is now obvious to anyone who cares to look. The key questions are: why have so few cared to look, and why the ease with which the crusade has won converts, fellow travelers and the acquiescence of the country's elites.
The distressing truth of our times is that the Common Man has been abandoned by those elites – in politics, in government, in journalism, in professional associations, in academia. The most cursory monitoring of what they do and say – and, equally, what they don't do and say – makes that manifestly clear. Personal acquaintance with those elites confirms it. It is a fair generalization that they care little, are preoccupied with their own careers and pastimes, possess only a feeble sense of social obligation, and are smugly complacent. Money is the common denominator in all of this. But why? These are the people whose material well-being is best protected from the vagaries of a globalized economy, from the predations of big finance and big business. Yes, it is true that they are concerned about preserving their fine houses, sending their children to the top schools, having substantial nest eggs, and enjoying generous health care. Yes, avarice and moral courage are not compatible human traits. However, none of their comforts is threatened by public policies that conform to the New Deal consensus which most of them at one time shared (or their parents shared). In objective terms, the greatest potential threat to their well-being lurks in the plutocratic structures that control our public affairs, the effects of gross and growing income mal-distribution, and the lurch toward mindless Rightest nostrums by both parties.
We should look elsewhere to explain the wholesale flight from responsibility by America's elites. Social anthropology offers more insight than does a crude political-economic calculus. At the heart of the matter is status anxiety. All layers of society struggle with status deprivation or status insecurity. It is most acute among those whose education and ambition have made them ultra-sensitive to insignia of rank and marks of achievement. They can't live happily without tangible signs of their having a place that honors their efforts and satisfies their pride. Money is that tangible sign. It always has been in America where inherited class position never was wholly secure and easily uprooted by the winds of a constant social shuffling. Americans always have been consumed by an endless, open ended status competition. That generates anxiety since there is never enough positive status to go around. Status is a finite commodity as most are destined to find out to their surprise and frustration. Nowadays, people who see themselves as uncommon winners can't be bothered by the plight of the Common Man.
What has changed to make contemporary American so anxiously self-absorbed when placed in historical context? Above all, there is the deepening of our narcissistic culture. We are now a society where growing numbers recognize no external communal standard to measure and appraise their conduct – or their worth. The collective superego is shriveled. The self is the only valid pole of reference. That self directs its attention with near exclusivity to its own wants and expectations. It is almost as if the new categorical imperative is to think of oneself alone whenever and wherever possible. To give priority to any other claim on us is taken as unnatural, i.e. something that has to be justified rather than instinctive or ingrained. The Godfather's self-serving plaint that "I did it for my family" is widely adopted as the all purpose excuse for selfish acts of malfeasance or non-commission which, in an earlier time, would be felt by many to be irresponsible – if not downright shameless. The axial precept "Let humanity be the ultimate measure of all that we do" was the gyroscope for the enlightened social humanism fostered during the second half of the twentieth century. It no longer balances and orients us.
Why then not betray a public trust when doing so (seemingly) advances my political ambitions? Why level with a distressed populace when "America is back!' strikes such a sonorous upbeat note? Why not defer to the latest doomed escalation abroad dear to an incoming President when skepticism endangers funding, access and visibility? Why not avoid critical columns that expose a naked untruth when the entire political class in going along with the convenient myth that Social Security is part of the Treasury's budget and a cause of the deficit? Why not trade in my senior government post for a lavish corporate life style since notions of the collective good and of the public trust are subversive of the individual enterprise that makes this country great?; besides, there's my family's financial security to think about. Why irritate campaign contributors when pulling your punches supposedly means that your well intentioned self can be kept in office for another 6 or 2 years? Why not conceal from readers the knowledge of systematic civil liberties violations when not printing the truth may give you access to other truths more fit to print? Why call attention to yourself by teaching the untutored and uninformed of how twisted their nation's public discourse has become? Why not be accomplice to torture when doing so opens a spot at the Pentagon trough for the American Psychological Association? Why not hide your head in the sand to avoid the discomfort of resisting the assault on the law if you are an officer of a Bar Association? Why should a law school Dean or senior faculty stick his neck out when the Koch Bros are offering lush funding to establish Law & Economics programs that just happen to promote market fundamentalist principles?
These are the persons who will stand up front before the bar of History – because they knew better, should have known better, were expected to know better.
Why deny yourself 3 hours of golf on 333 occasions while President even if there are serious, unresolved issues requiring your attention and reflection?
If I have good reason to sublimate all this, why have I a duty to the Common Man – the ordinary citizen? My status, my rank, do not depend on it. My financial well-being does not dictate it. To pose the question this way is to anticipate the convenient answer.
We know one thing for certain: When the "common man" dies, the America that the world marveled at for 250 years dies with him
The Future of Geopolitics Will Be Decided by 6 Swing States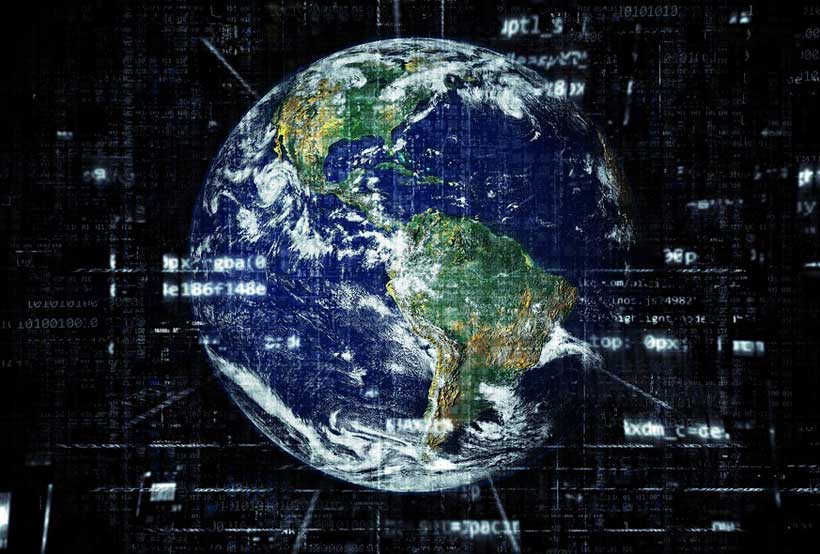 The world is witnessing a new era of great power competition between the United States and China, with Russia playing a spoiler role. The outcome of this rivalry will shape the global order for decades to come. But the fate of this contest will not be decided by the actions of Washington, Beijing, or Moscow alone. It will also depend on how a group of influential countries in the global south navigate the shifting geopolitical landscape.
These countries are the geopolitical swing states of the 21st century. They are relatively stable and prosperous nations that have their own global agendas independent of the great powers, and the will and capabilities to turn those agendas into realities. They are more demanding, flexible, dynamic, and strategic than they could have been in the 20th century, when they had to choose between alignment or non-alignment with one bloc or another. And they will often choose multi-alignment, a strategy that will make them critical—and sometimes unpredictable—forces in the world's next stage of globalization, and the next phase of great power competition.
These geopolitical swing states fall into four overlapping categories:
– Countries with a competitive advantage in a critical aspect of global supply chains.
– Countries uniquely suited for nearshoring, offshoring, or friendshoring.
– Countries with a disproportionate amount of capital and willingness to deploy it around the world.
– Countries with developed economies and leaders with global visions that they pursue within certain constraints.
Six countries stand out as exemplars of these categories: Turkey, India, Saudi Arabia, South Africa, Indonesia, and Brazil. These countries have more power today than ever before for several reasons: They have more agency, they benefit from regionalization, and they can leverage U.S.-China tensions.
More Agency
The geopolitical swing states have more agency than ever before because they have grown more confident and capable in pursuing their own interests and values on the global stage. They have developed their own sources of soft and hard power, such as cultural influence, economic clout, military strength, diplomatic networks, and technological innovation. They have also diversified their partnerships and alliances, seeking to balance their relations with both the U.S. and China, as well as other regional and global actors.
Turkey has emerged as a regional powerbroker and a global player in defense, energy, humanitarian aid, and mediation. It has pursued an assertive foreign policy under President Recep Tayyip Erdogan, who has sought to expand Turkey's influence in its neighborhood and beyond. Turkey has intervened militarily in Syria, Libya, Iraq, Azerbaijan, and Somalia; challenged Greece and Cyprus over maritime rights in the Eastern Mediterranean; supported Qatar against a Saudi-led blockade; hosted millions of refugees from Syria and Afghanistan; mediated between Iran and the West; and built close ties with Russia despite being a NATO member.
India has risen as a major economic and strategic power in Asia and the world. It has pursued a multi-aligned foreign policy under Prime Minister Narendra Modi, who has sought to enhance India's role as a leading voice for democracy, development, and diversity. India has deepened its strategic partnership with the U.S., joined the Quad alliance with Japan, Australia, and the U.S., engaged with China on trade and border issues despite tensions; expanded its outreach to Africa and Latin America; invested in connectivity projects in its neighborhood; and championed initiatives such as the International Solar Alliance and the Coalition for Disaster Resilient Infrastructure.
Saudi Arabia has transformed its economy and society under Crown Prince Mohammed bin Salman (MBS), who has sought to diversify Saudi Arabia's sources of income away from oil dependence, modernize its social norms and institutions, and assert its leadership in the Arab and Muslim worlds. Saudi Arabia has launched an ambitious Vision 2030 reform program, led a military intervention in Yemen against Iranian-backed rebels, normalized relations with Israel, hosted major summits such as the G20, invested heavily in emerging technologies such as artificial intelligence and biotechnology, and established strategic partnerships with China, India, and Russia, while maintaining its alliance with the U.S.
More Regionalization
The geopolitical swing states have also benefited from regionalization, the process by which regions become more integrated and interdependent economically, politically, and culturally. Regionalization offers opportunities for these countries to enhance their influence and interests in their respective regions, as well as to cooperate with other regional powers on common challenges and opportunities. Regionalization also creates a buffer against the pressures and uncertainties of the global system, allowing these countries to pursue their own models of development and governance.
South Africa has played a pivotal role in advancing regional integration and cooperation in Africa, as well as representing African interests and perspectives on the global stage.
It has been a founding member and a leader of the African Union (AU), the Southern African Development Community (SADC), and the New Partnership for Africa's Development (NEPAD). It has also participated in peacekeeping and mediation efforts in countries such as Sudan, Somalia, and the Democratic Republic of Congo. South Africa has leveraged its position as the most industrialized and diversified economy in Africa to attract foreign investment and trade, especially from China, India, and the EU.
Indonesia has emerged as a key player in Southeast Asia and the wider Indo-Pacific region, as well as a bridge between Asia and the Islamic world. It has been a driving force behind the Association of Southeast Asian Nations (ASEAN), the Regional Comprehensive Economic Partnership (RCEP), and the Asia-Africa Strategic Partnership (AASP). It has also engaged in dialogue and cooperation with other regional actors such as China, Japan, India, Australia,
and the U.S. on issues such as maritime security, counterterrorism, climate change, and pandemic response. Indonesia has leveraged its position as the largest economy and the most populous Muslim-majority country in Southeast Asia to promote its vision of a democratic, tolerant, and prosperous region.
Brazil has been a leader in Latin America and the Caribbean, as well as a voice for the global south on issues such as trade, environment, and human rights. It has been a founding member and a driving force behind regional organizations such as Mercosur, Unasur, and Celac. It has also engaged in dialogue and cooperation with other regional actors such as the U.S., China, India, and the EU on issues such as energy security, infrastructure development, and social inclusion. Brazil has leveraged its position as the largest economy and the most populous country in Latin America to advance its interests and values in the region and beyond.
More Leverage
The geopolitical swing states have also gained more leverage in the global system by exploiting the opportunities and challenges created by U.S.-China competition. They have sought to maximize their benefits from both sides, while minimizing their costs and risks. They have also tried to shape the rules and norms of the emerging global order, according to their own preferences and principles. They have not hesitated to challenge or defy either of the great powers, when they perceive their interests or values are threatened or violated.
Turkey has sought to balance its relations with both the U.S. and China, while pursuing its own strategic autonomy. It has maintained its NATO membership and cooperation with the U.S. on issues such as counterterrorism, Afghanistan, and Iran, while also resisting U.S. pressure on issues such as human rights, democracy, and Syria. It has also expanded its economic ties with China, especially under the Belt and Road Initiative (BRI), while also expressing concern over China's treatment of Uyghur Muslims in Xinjiang. Turkey has also defied both the U.S. and China by acquiring Russian-made S-400 missile defense systems, despite facing sanctions and criticism from both sides.
India has deepened its strategic partnership with the U.S., especially under the Quad framework, while also maintaining its engagement with China on trade and border issues, despite tensions. It has welcomed U.S. support for its bid for a permanent seat on the U.N. Security Council, its membership in multilateral export control regimes, and its role as a net security provider in the Indo-Pacific region. It has also increased its trade with China, especially in sectors such as pharmaceuticals, electronics, and renewable energy, while also pushing back against China's assertiveness along their disputed border, where a deadly clash occurred in 2020. India has also defied both the U.S. and China by joining RCEP, despite U.S. withdrawal from the pact and China's dominance in it.
Saudi Arabia has maintained its alliance with the U.S., especially on security and energy issues, while also diversifying its relations with China on economic and technological issues. It has relied on U.S. support for its military intervention in Yemen, its confrontation with Iran, and its normalization with Israel, while also facing U.S. pressure on issues such as human rights, democracy, and nuclear proliferation. It has also increased its investment in China, especially under the BRI framework, while also seeking Chinese cooperation on issues such as cybersecurity, artificial intelligence, and biotechnology. Saudi Arabia has also defied both the U.S. and China by pursuing its own nuclear program, despite U.S. opposition and Chinese competition.
Implications
The rise of these geopolitical swing states will have significant implications for the global order and the great power competition.
The global order will become more multipolar and complex, as these countries will shape the rules and norms of the emerging system according to their own preferences and principles. They will not accept a binary choice between the U.S. and China, but will seek to preserve their strategic autonomy and flexibility. They will also demand more voice and representation in global institutions and forums, such as the U.N., the IMF, the WTO, and the G20.
The great power competition will become more nuanced and dynamic, as these countries will leverage their relations with both the U.S. and China to maximize their benefits and minimize their costs and risks. They will also exploit the opportunities and challenges created by U.S.-China rivalry to advance their own interests and values. They will not hesitate to challenge or defy either of the great powers, when they perceive their interests or values are threatened or violated.
The global challenges and opportunities will require more cooperation and coordination among these countries and the great powers, as these countries will play a key role in addressing issues such as climate change, pandemic response, cyber security, nuclear proliferation, terrorism, trade, development, and human rights. They will also offer new markets, sources of innovation, and partners for cooperation to both the U.S. and China.
Conclusion
The geopolitical swing states of Turkey, India, Saudi Arabia, South Africa, Indonesia, and Brazil are the middle powers of the global south that will decide the future of geopolitics. They have more agency, they benefit from regionalization, and they can leverage U.S.-China tensions. They have their own global agendas independent of the great powers, and the will and capabilities to turn those agendas into realities. They are more demanding, flexible, dynamic, and strategic than they could have been in the 20th century. And they will often choose multi-alignment, a strategy that will make them critical—and sometimes unpredictable—forces in the world's next stage of globalization, and the next phase of great power competition. The U.S., China, and Russia should not take these countries for granted or ignore their interests and values. They should engage them with respect and pragmatism, seeking areas of convergence and managing areas of divergence. They should also recognize that these countries are not passive bystanders or pawns in their rivalry, but active players and partners in shaping the global order. The geopolitical swing states should not be complacent or reckless in their actions. They should be aware of the risks and responsibilities that come with their power and influence. They should also be constructive and responsible in their contributions to the global order. They should not only pursue their own interests and values, but also uphold the common interests and values of humanity.
US 'Coercive Diplomacy' and the Opportunities of Alternate Hegemons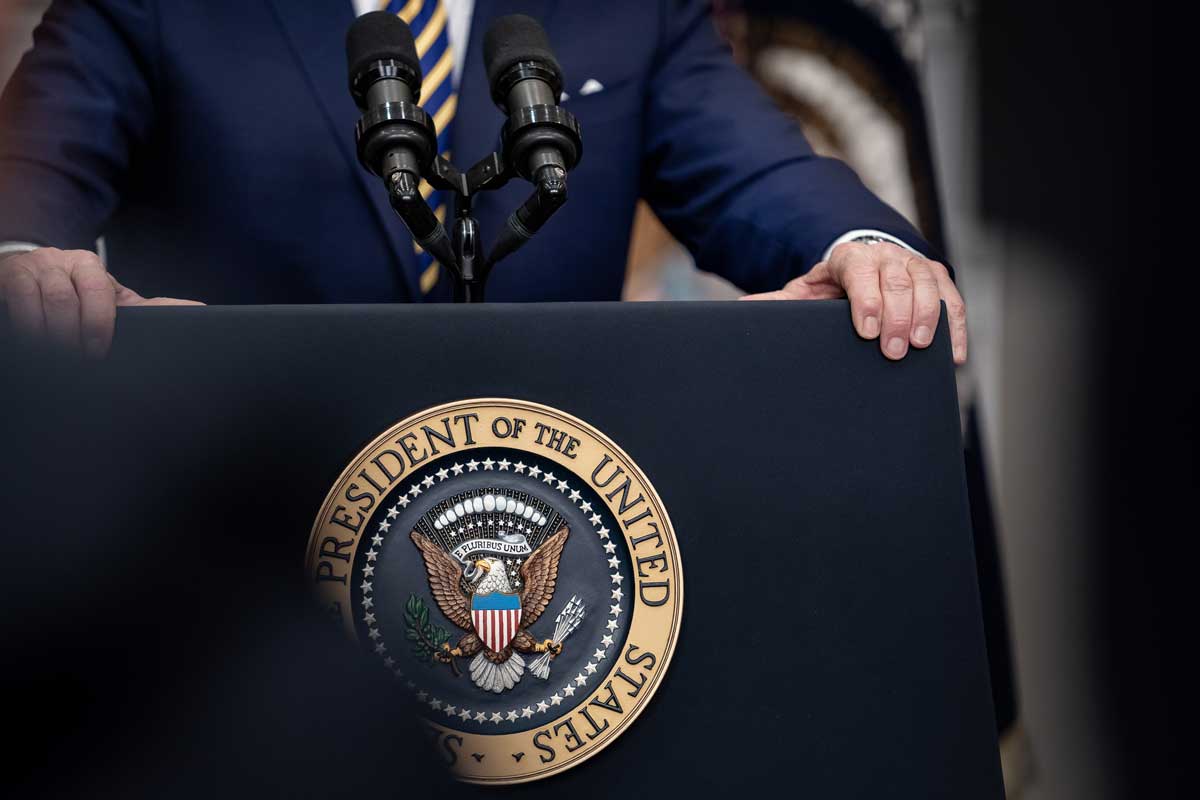 On January 24th, the United States of America (USA) announced a visa ban policy for Bangladesh, ahead of the upcoming election. Prior to that, it also announced the same policy for Nigeria in January 2023. Despite a better election in February, and the US congratulating the president-elect immediately after, the US imposed a ban on Nigerian individuals alleging undermining the democratic process on May 15th, 2023.
Since the beginning of the Ukraine crisis, the US unilaterally sanctioned Russia which brought new complexity to the global economy. The US is following sanction-based foreign policy since the Trump administration. The Biden administration is relying on sanctions and bans to promote Democracy and Human Rights worldwide. However, in terms of geopolitics, it seems the Biden administration's reliance on the 'Ramshackle of Democracy' to contain its geopolitical rivals is due to its declining economic and military power.
While the US is relying on coercion, especially in the global south, its rivals- China and Russia who aspire to become alternate hegemons, are basing their foreign policy on development, cooperation, and connectivity. Against this backdrop, it is worth comparing the policies of hegemons- existing and aspiring. And their impact on 'swinging' or balancing states, especially from the global south.
US Coercive Policy: Often Lacks Efficacy
Generally, our acceptance of the US hegemony leads us to believe that US policy is well-devised and yields the most results. But a closer look at the history of the US policy suggests that the US often fails to achieve its objective through coercive policy. Lindsey A. O'Rourke- an assistant professor of international politics at Boston College found that the US attempted to change governments in favor of it in foreign countries 72 times during the cold war. The US succeeded 26 times and failed 40 times. According to O'Rourke, even though the US mostly failed, the operations brought devastating impacts to the states.
US coercive diplomacy also had little efficacy in the Middle East after 9/11. The US Middle East Policy brought a disastrous impact on the whole region. The US interference destabilized the Middle East and ultimately increased 'anti-West' sentiment among the Arabs. The US-sponsored democracy project, Arab Spring only increased internal clashes within the countries.
Even in the long term, the US coercive policy against Iran, Iraq, Venezuela, Cuba, and Gaddafi's Libya ultimately pushed these countries away from the US and made them long-term enemies only.
Why does US Policy fail?
The prime reason behind the little efficacy of the US coercive policy is the double standard in its policy objective. Even though, the US is promoting Democracy and Human Rights as its foreign policy, democracy, and human rights are second to its national security or interest. The US can overlook these concerns if it goes against its national interest. Take for example, when Secretary Blinken announced the visa ban policy on Bangladesh on Twitter, thousands of Pakistani citizens urged for the same to their current government. Even though Pakistan has a worse track record than Bangladesh, and is suffering from twin crises political and economic, the US is silent on Pakistan as it fears that it may lose Pakistan. During the Trump era, the US breached liberal international norms of 'protected persons' and killed Iranian military general, Qasem Soleimani for its 'national interest' in a drone attack.
Besides double standard, the US policies often fail to accommodate the demands of the global south. Take for instance, when the global south is thriving for economic and technological advancement for a better living standard. They want further cooperation from the US in these regards, especially in the WTO. But it seems the US priorities lie somewhere else.
And lastly, the US policies are suffering from a 'One Size Fits All' mentality. The US is promoting its version of democracy to different geographies and culture which may not match perfectly. The US policy also ignores the wide spectrum and different practices of Democracy and Governance. As a result, it is generating instability and a lack of efficacy. Take for instance, in the aftermath of the Arab Spring, Critical scholars such as Bernanrd Lewis are now questioning whether a democracy actually fits in the Arab World or not!
What the Alternate Hegemons are Offering?
Two of the biggest US rivals- Russia and China can be dubbed as the 'Alternate Hegemon' as they want to break the existing US monopoly on hegemony. Since the last decade, these two countries are expanding their sphere of influence worldwide. Their rapid 'expansion of influence' owes to their diplomacy based on development and cooperation in various sectors. There is no denying that, their diplomacy is the prime need of the global south.
Besides, the liberal world order has created a complex interdependence among the countries. Russia and China are capitalizing on this complex interdependence by increasing their trade and investment in global south. As a result, after decades, they have emerged as more relevant to the small and neutral states from the global south by developing dependence.
Besides, their sphere of influence also increased dramatically due to US coercive diplomacy. Take for instance, Iran, Venezuela, and Cuba have developed closer connections with Russia and China after facing hostility from the US.
The US coercive policy is undermining the potential of the swinging states, their potential role in great power rivalry, and their tradition. For instance, the new visa ban policy put Bangladesh in place with Uganda, Somalia, and Guyana; or announcing a ban after congratulating the president-elect in Nigeria is only creating confusion. Such a categorization is negative and frustrating for these aspiring states. Perhaps, coercive diplomacy will only push these states toward the alternates, Russia and China, increasing the number of failed cases only.
U.S. Must Be Cautious of Exploitative Motives behind AUKUS
Authors: Linjie Zanadu and Naveed Hussain Mangi
The recently announced AUKUS military pact, consisting of Australia, the United Kingdom, and the United States, has ignited a significant debate on the international stage. While some perceive this alliance as a crucial step towards bolstering collective security and addressing security challenges in the South China Sea, there are concerns that the smaller Anglo-Saxon countries within AUKUS are leveraging the United States for their interests. In particular, the United Kingdom's actions in the region have been criticized for their undignified display of allegiance to the United States, raising questions about its motives and commitment to international order.
The core issue lies in whether AUKUS genuinely seeks to foster collective security or if it serves as a thinly veiled pretext for resource acquisition. Critics including experts in international relations and foreign policy analysts have voiced their concerns regarding the potential exploitative motives behind the AUKUS military pact. For instance, renowned scholar Dr. Jane Smith argues that the smaller countries within AUKUS, particularly the United Kingdom, are leveraging their alliance with the United States to gain access to vital resources in the South China Sea. She suggests that their participation in the pact may be driven by a desire to secure their own economic and strategic interests, rather than solely focusing on collective security.
Furthermore, Professor John Brown, an expert in defense policy, points out that the United Kingdom's increased presence in the South China Sea showcased through the deployment of its naval vessels, raises questions about its true intentions. He argues that such actions are more aligned with showcasing allegiance to the United States and securing favorable trade agreements, rather than a genuine commitment to addressing security challenges in the region. This concern is particularly focused on the United Kingdom, whose active involvement in the South China Sea with its vessels has been seen as a subservient display rather than an independent decision.
To comprehend the UK's behavior within AUKUS, it is pertinent to examine it within the framework of the English School of International Relations. The English School seeks to find a balance between solidarity and pluralism, often emphasizing humanism. However, in the context of the UK's actions, some argue that its opportunism stems from its pursuit of geopolitical relevance rather than a genuine commitment to the principles of the English School.
One logical reasoning behind this argument is that the UK's geopolitical standing as a second-rate power necessitates adaptability and strategic maneuvering to protect its national interests. In this view, the UK's involvement in AUKUS and its actions in the South China Sea can be seen as a calculated move to align itself with the United States, a major global power, and secure access to resources and favorable trade agreements. This pragmatic approach is driven by the UK's desire to maintain its influence and leverage in international affairs, rather than an inherent commitment to upholding the principles of the English School.
Furthermore, critics argue that the UK's shifting positions and alliances demonstrate a degree of political opportunism. Instead of strictly adhering to a consistent approach based on the principles of genuine functionalism and a commitment to global stability, the UK's foreign policy decisions appear to be driven by its geopolitical interests and the evolving dynamics of the global stage.
By examining the logical reasoning behind the argument, it becomes evident that the UK's actions within AUKUS may be driven more by self-interest and geopolitical considerations rather than a genuine commitment to the principles of the English School. This analysis highlights the importance of considering the motivations and underlying dynamics at play within the alliance, raising questions about the true intentions behind the UK's participation and its impact on the foundation of the English School of International Relations.
Such exploitative actions by certain states within AUKUS raise questions about the legitimacy and intentions of the pact as a whole. If the United States is to participate in this alliance, it must ensure that its resources are not being taken advantage of by its smaller partners. Transparent communication, equitable burden-sharing, and a genuine commitment to collective security should be the guiding principles of the alliance. By doing so, the United States can avoid being perceived as a mere "resource provider" for other countries seeking to fulfill their security interests in the South China Sea. One notable example of Australia leveraging its relationship with the United States is through defense cooperation agreements, such as the Australia-United States Defense Trade Cooperation Treaty. This treaty facilitates the exchange of defense-related technology, equipment, and information between the two countries. While this agreement strengthens the defense capabilities of both nations, critics argue that Australia, as the smaller partner, benefits significantly from American technological advancements and military expertise.
Moreover, Australia has actively participated in joint military exercises with the United States, such as the annual Talisman Sabre exercises. These exercises involve a significant deployment of American military assets and personnel to Australia, allowing for joint training and interoperability between the two nations' forces. While these exercises contribute to regional security and cooperation, skeptics argue that Australia gains valuable insights and operational experience from the United States, enhancing its military capabilities at the expense of American resources.
Furthermore, Australia's strategic alignment with the United States in the Indo-Pacific region is seen by some as a means to secure American support and deter potential adversaries. Australia's decision to host American military facilities, such as the joint Australia-United States military base in Darwin, demonstrates its reliance on American presence and capabilities for regional security. Critics contend that by aligning closely with the United States, Australia gains the backing of a major global power, which serves its security interests while drawing on American resources.
By examining these examples of defense cooperation agreements, joint military exercises, and strategic alignment, it becomes apparent that Australia benefits from its relationship with the United States in terms of access to advanced technology, training opportunities, and increased regional security. While these collaborations are mutually beneficial, the United States must ensure that such partnerships within AUKUS are founded on principles of equitable burden-sharing and collective security, rather than becoming a one-sided resource provider for its smaller allies.
It is crucial to approach the AUKUS pact with a balanced perspective. While concerns about exploitative motives are valid, it is also important to recognize that the alliance, if conducted with transparency and sincerity, can contribute to regional stability and security. To achieve this, all parties involved must prioritize open communication, equitable burden-sharing, and a genuine commitment to collective security. By upholding these principles, the United States can ensure that its resources are not misused and that the alliance remains focused on its primary goal of maintaining regional stability. Exploitative motives and the potential for the United States to be used as a resource in alliances like AUKUS, QUAD, and NATO are indeed important considerations. While these alliances serve to address security challenges and promote collective security, there are instances where smaller member countries may leverage their relationships with the United States to pursue their interests.
In the case of the QUAD (Quadrilateral Security Dialogue), comprising the United States, Japan, Australia, and India, concerns have emerged regarding the exploitation of U.S. resources. Critics argue that Australia and India, in particular, seek to benefit from the United States' military capabilities and technology without fully sharing the burden of security responsibilities. Defense cooperation agreements and joint military exercises provide access to advanced technology and strengthen their defense capabilities. Similarly, within NATO (North Atlantic Treaty Organization), certain European member countries, like Germany, have faced criticism for not meeting defense spending targets, relying on the United States to bear a disproportionate burden of military capabilities and resources. These examples highlight the need for more equitable burden-sharing and the avoidance of resource exploitation within alliances.
Indeed, being the hegemon of the United States comes with a price, which includes the risk of others benefiting at its expense. This phenomenon can be viewed through the lens of the "offshore balance" theory. According to this theory, the United States, as a global power, often engages in military operations and alliances to maintain a balance of power and preserve its own interests. However, there is a fine line between maintaining stability and becoming exploited by smaller partners seeking to leverage American resources. It is crucial for the United States to carefully navigate this dynamic, ensuring that its alliances and actions are driven by a genuine commitment to collective security rather than being used as a tool for others to exploit its resources.
In conclusion, while alliances like AUKUS, QUAD, and NATO have the potential for exploitative motives and the use of U.S. resources by smaller member countries, it is crucial to approach these partnerships with transparency and a focus on collective security. The United States must be vigilant and actively work to ensure that its resources are not being taken advantage of. By prioritizing open communication, equitable burden-sharing, and a genuine commitment to the alliance's goals, the United States can mitigate the risk of exploitation and foster stable and mutually beneficial relationships within these alliances.
*Naveed Hussain Mangi, a student of International Relations pursuing a bachelor's degree at the University of Karachi