Universal Basic Income in India: A powerful tool for Social Change
[yt_dropcap type="square" font="" size="14″ color="#000″ background="#fff" ] A [/yt_dropcap] Universal basic income (also referred to as basic income guarantee, Citizen's Income, unconditional basic income, UBI, basic Income or universal demogrant) is a form of social security in which all citizens or residents of a country receive a regular, unconditional sum of money, either from a government or some other public institution, independent of any other income, social constraint or bias.
The idea has found many supporters in entire gamut of left, right and centre politics. Economists back the idea due to its immense potential for inclusion, lack of any implementation bias, ease of implementation and as a net that would rarely leave any worthy candidates for government's action. Like direct cash transfers, a universal basic income can provide people with the freedom to spend it in any way they choose and also give them the economic strength to choose the kind of work they would want rather than be forced to take up undesirable jobs for sustainace.
The media paid heed to this idea when Silicon Valley incubator, Y Combinator, propelled an investigation in California where it started paying 100 families a fundamental pay to contemplate the outcomes of such an arrangement. On January 1, 2017, Finland initiated a pilot programme aimed to understand the effects of universal basic income. The government decided that it would pay €560 a month for two years to 2,000 unemployed persons, and continue to provide the income even if they find employment. However, there exists no such example for a country the size of India.
India is one of the largest, among the fastest growing economies in the world. It is home to some of the greatest industrial powerhouses and is the capital of global software services industry. However, a large segment of the society is below poverty line and there is widespread malnutrition. The government faces a huge challenge in implementing its policies because India is a continent in its own right, where languages change every 20 miles and over 1.3 billion people call her their home. A number of social issues exist like Child Labor, population growth, crime against women, domestic violence, corruption along with Open Defecation and lack of access to drinking water. All these require the helping hand of the government and there exist more than 1000 central schemes for the poor. The Government performs a time and labor consuming process to identify the challenges and necessary beneficiaries for the program. However, there are very high chances that some poor souls are left out due to a plethora of reasons. Even after the implementation, corrupt officials profit out of lax administration and the lack of information of the beneficiary's part.
A UBI has the potential to ensure targeted delivery of government aid to the needful without any losses to corruption or red tape. And it can be the perfect tool to ensure a social change for the better can be implemented across the country. This requires an in-depth understanding of the major social issues and how they can be remediated by linking them to the UBI. Let's take a look how-
a) Instead of making it individual, make it family based (only for married couples with children upto the age of 18). The income can be transferred into the account of the female head of the family. This will reduce the chances of domestic violence, empower women and reduce spending on liquor & tobacco.
b) By making it linked to family, a number of other social issues can be tackled. For example, a family can be provided with a small increment for having only 2 children with an additional amount being deducted for every extra child. This will not only create awareness for family planning but also provide a monetary compulsion to do so.
c) The Government spends a lot of money to promote girl children education and prevent early marriage. To tackle this challenge using the UBI, the government can start providing incremental cash for educating the family's girl child and a onetime grant after completing higher secondary and senior secondary schools. The monetary incentive will motivate families to send their children for education.
d) A major challenge before the Indian Health system is that a number of children remain unvaccinated even if the vaccines themselves are free. There is simply no awareness or motivation on the parents to get their children vaccinated. With UBI, the Government can withhold payments if the Family is not allowing or is casual in the process of their child 's vaccination.
e) Open Defecation is major challenge in India. So much so that the current prime minister had to declare the need for toilets before temples in his campaign, much to the ire of his political backers. After being elected, he has initiated a huge program for construction of toilets in the country. While this is all very good, there is still a lot of friction in the policy's implementation. One, toilets are not being constructed fast enough as people lack awareness of its value. Moreover, toilets constructed are not being used for primary purpose. The government can link UBI to ODF status of the family and the community and provide a certain incremental value in the UBI. Here, there is a need to involve the community too as people can be motivated by the incremental cash and discourage others too from defecating outside.
f) Crop failures are driving farmers to the brink of suicides and into the clutches of ruthless money lenders. The UBI can make a huge difference in saving an innocent farmer's life.
g) The Indian population stares down at obesity, diabetes and heart diseases, courtesy our lifestyle. Call this far-fetched but along with regular health camps where a full body health tests will be carried out, the Government can link this to UBI. People will be provided more money if they lead a healthier lifestyle, evident from the results of their tests.
h) One major challenge before the policy planners is improving the green cover and the air quality in the country. Saplings are frequently planted but there is lack of care and most end up dried or eaten before maturity. Hence, the government can involve the UBI family in the process. Along with saplings, families can be provided incremental cash to care and nurture the trees.
i) India is home to many cultures, languages and arts. Many arts are being lost as people simply don't have time to pursue them after struggling to fill the bellies of their families and themselves. UBI can free up those people and hopefully, provide an impetus to the fading arts in this magnificent country.
Many more social changes can be effected using Universal Basic Income provided there is proper implementation. However, the challenges remain regarding funding such an undertaking. Hence, a "Universal" basic income in India is unfeasible, economically. However, a Basic Income targeting a portion of India's most vulnerable families is possible and can be implemented with current resources. The JAM trinity can go a long way in ensuring that UBI reaches every deserving Indian in this country without any red tape or political hurdle. Hopefully, the Indian Government will consider further action in this regard.
Russians Need to Strategise Trade with Africa
Russian business lobbying groups, together with about 40 business and industry heads, have shown interest in exporting their products to markets in Africa but found it difficult to access facilitation procedures in some of the countries.
To understand some of the processes and procedures, Nonna Kagramanya, the Vice President of Delovaya Rossia (Business Russia), moderated a special seminar to constructively discuss emerging issues and possible solutions on various foreign economic tracks. Representatives of governments, development institutions, private businesses as well as Southern and Eastern African diplomats attended the event.
She said despite the relatively small trade turnover with African countries, Russian companies were very interested in establishing stable long-term contacts with African partners.
As a first step, Ms. Kagramanya proposed the creation of a permanent discussion-line for all interested participants of the seminar to discuss a set of priority problems and barriers when working with Africa.
Polina Slyusarchuk, Head of Intexpertise (St. Petersburg-based African focused Consultancy Group), questioned whether Russia has a broader Africa policy or long-term strategy in there.
"Today, Russia wants to deepen its understanding of the business climate and explore trade and partnership opportunities in Africa," she underscored.
While meetings organised between Russia and Africa have to be used to discuss thoroughly how to trade, efforts should be made to remove or lessen some of the barriers for mutual benefits. Now Russia's main goal is to decide what it can offer that foreign players haven't yet been made available in the African market.
Contributing to the discussion, the General Director of Intelnexus, Anatoly Yakimenko, introduced the participants to the opportunities for the development of Russian-African business cooperation, noting the favourable and hindering factors in the African market.
He stressed the need for potential exporters of Russia to adopt high-tech production and solutions to expand initiatives for more effective positioning of high-tech companies in Africa.
The Deputy Director of the Department of Asia, Africa and Latin America of the Ministry of Economic Development of the Russian Federation, Alexander Dianov, spoke about the non-financial support measures for Russian companies operating within the department.
"Currently, there are 10 intergovernmental commissions between the Russian Federation and African countries," he said.
At the same time, he said: "There are trade missions only in four African countries, and if you take sub-Saharan African countries, the trade mission operates effectively only in South Africa. It is obvious that there is something to work on in terms of developing the infrastructure to support Russian businesses. If there is a serious request from the business community, we are ready to expand the geography of our presence."
A representative of the Russian Export Centre (REC) in Africa, Dmitry Suchkov, drew the attention of companies to the need for in-depth analysis of national programmes of economic and investment development of African countries.
He spoke about the initiatives of the Coordinating Committee for Economic Cooperation with Sub-Saharan Africa.
Natalia Zaiser, the Chairperson of the Board of the African Business Initiative, pointed to the problems of ensuring security and stable "rules of the game," as well as the need to identify five priority areas of business cooperation on the medium and long term perspectives for individual countries.
Representatives of the embassies of Rwanda, Tanzania and South Africa spoke about the integration processes on the African Continent, the potential of regional markets and national development initiatives.
Members of diplomatic missions also noted the greatly unrealised potential of cooperation between Russia and African countries, and interest in attracting investments in infrastructure, education and many other sectors.
They called for a wider interaction between African business circles and Russian businesses.
During the discussion, the participants mentioned high import duties, complicated certification procedure, high cost of products, expensive logistics, security and guarantee issues, and information vacuum as some of the barriers to Russian-African trade and economic cooperation. However, the participants agreed on the need to develop a comprehensive strategy for Russia to work with Africa.
Curating a Vision with Young African Entrepreneurs
How can young people be involved in creating a future of work that is decent, equitable and bright? This November I was fortunate enough to take part in an event with this mandate at its heart.
The Youth Entrepreneurship and Self-Employment Forum (YES Forum) in Dakar, Senegal was co-organised by the ILO and our partners in the Global Initiative on Decent Jobs for Youth. It was a collaborative effort supporting young entrepreneurs in the region, and it was a joy to see this vision becoming real during the two-day event – with young entrepreneurs shining at different stages of the YES Forum.
More than 30 young entrepreneurs took on active speaking roles across the discussion sessions, a "Dragon's Den" style pitching competition, and the Marketplace. This Marketplace offered participants the opportunity to float in between booths and to have one-on-one interactions with the presenting entrepreneurs and organisations.
The vibrant tone was set at the very start, with all participants given hand-made, customised notebooks, the product of an all-female team led by entrepreneur Ndey Fatou Njie for her business TIGA Gambia. TIGA Gambia is now an all-around fashion and accessories retailer, but originally zoomed in on providing locally-inspired swimwear – a large market gap that Ndey spotted and filled!
Not only were the TIGA Gambia notebooks a showstopper, they were also a colourful and popular extension of the empowering message of the YES Forum.
The innovative and vibrant spirit of entrepreneurs in their element was palpable all through the Forum, but shone particularly during the networking lunch and the Marketplace. It was difficult to lure the participants back into the plenary after these events, because they were so busy talking, forging synergies and building contacts.
While the young entrepreneurs embraced their speaking opportunities to the fullest, they also created a wonderfully inclusive setting that allowed everyone's successes to be seen and recognised. I was particularly touched when the pitching competition winner, Malick Diouf, CEO of LAfricaMobile, immediately called his three competitors onto the stage to congratulate them on their incredible work.
Malick was humble about his win but his company deserves a special shout-out. LAfricaMobile serves as a digital bridge between African media publishers and organizations wanting to disseminate their content to the African diaspora. As a comms aficionado I was particularly impressed by how effortless their SMS service is in helping the African diaspora connect to what is going on in their home countries.
All in all, the YES Forum left a lasting impression on me for two reasons: Firstly because of the level of mutual support and cooperation that the young entrepreneurs showed, and secondly because the Forum truly catered for these young entrepreneurs and allowed them to share their stories and to explore collaboration. I believe it will leave a lasting result – of stronger alliances and greater empowerment.
Mariama Johm, founder of Afri Taste, a Banjul health joint that combats fruit and vegetable waste, summed up the atmosphere in her remarks during the Young Global Entrepreneurs panel: "I am glad we have the youth actually speaking here. We, young entrepreneurs, want to speak and let policymakers hear from us – not only here, but we want to make governments take into consideration what we are saying and that they should not make decisions on our behalf."
Easing US-China trade tensions could save millions of jobs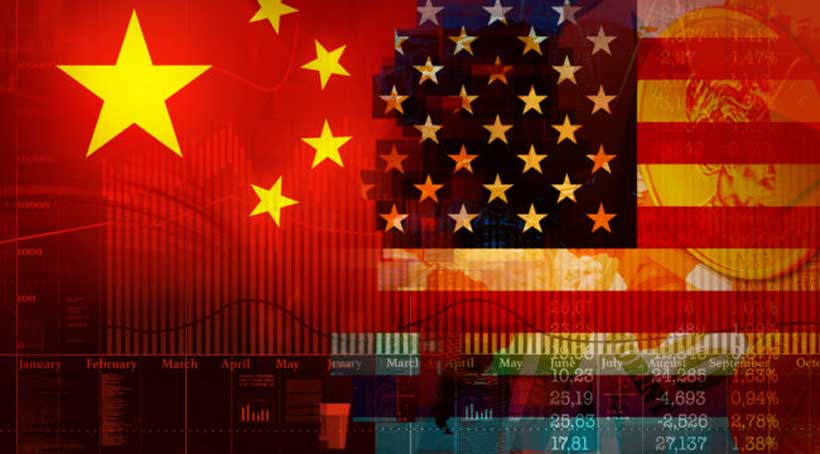 Millions of jobs in the Asia and Pacific region have been put at risk by conflicts over trade, despite a recent agreement not to escalate tit-for-tat tariffs by the United States and China, according to a new regional UN report.
The 2018 Asia-Pacific Trade and Investment Report, issued by the UN's development arm in the region, ESCAP, suggests that an escalating "tariff war" and resulting drop in confidence next year, could cut nearly $400 billion from the global gross domestic product, drive regional GDP down by $117 billion.
"As production shifts take place and resources are reallocated across sectors and borders due to the trade conflicts, tens of millions of workers may see their jobs displaced and be forced to seek new employment," said Mia Mikic, the head of Trade, Investment and Innovation Division at ESCAP.
That said, the report also noted trade tensions have already had had a major impact, resulting in disruptions to existing supply chains and dampening investment. Trade growth slowed after the first half of 2018, and foreign direct investment (FDI) flows to the region are also expected to continue on a downward trend next year, following a 4 per cent drop overall this year.
In such a scenario, regional investment will be key to creating new economic opportunities, says Ms. Mikic, adding that "complementary policies" such as labour, education and retraining, and social protection measures must be placed high on the policymaking agenda.
This is also critical for ensuring progress on implementing the Sustainable Development Goals (SDGs), she said.
ESCAP has also called on countries to take full advantage of all existing initiatives to strengthen regional cooperation, including a new UN treaty on digitalizing trade procedures and enabling cross-border paperless trade in the zone.
'Trade war' has no winners
The report has also underscored that neither China nor the US can win a "trade war", explaining that "both will see significant economic losses from continuing conflict."
It also finds that implementation of mega-regional trade agreements such as the Regional Comprehensive Economic Partnership, among the Association of South-East Asian Nations (ASEAN) and its six partners – Australia, China, India, Japan, New Zealand and the Republic of Korea – could offset much of the economic losses from trade tensions.
The 2018 report estimates that implementation of such agreements could boost exports by 1.3 to 2.9 per cent and add 3.5 to 12.5 million jobs in the Asia-Pacific.
ESCAP, or the Economic and Social Commission for Asia and the Pacific is largest among UN regional commissions. Its 53 member States and 9 associate members span a geographic area from the Pacific island of Tuvalu in the east to Turkey in the west, and Russia in the north to New Zealand in the south. The region is home to nearly two-thirds of the world's population.
In addition to countries in the Asia-Pacific region, ESCAP's membership also includes France, the Netherlands, the United Kingdom and the US.