Universal Basic Income in India: A powerful tool for Social Change
[yt_dropcap type="square" font="" size="14″ color="#000″ background="#fff" ] A [/yt_dropcap] Universal basic income (also referred to as basic income guarantee, Citizen's Income, unconditional basic income, UBI, basic Income or universal demogrant) is a form of social security in which all citizens or residents of a country receive a regular, unconditional sum of money, either from a government or some other public institution, independent of any other income, social constraint or bias.
The idea has found many supporters in entire gamut of left, right and centre politics. Economists back the idea due to its immense potential for inclusion, lack of any implementation bias, ease of implementation and as a net that would rarely leave any worthy candidates for government's action. Like direct cash transfers, a universal basic income can provide people with the freedom to spend it in any way they choose and also give them the economic strength to choose the kind of work they would want rather than be forced to take up undesirable jobs for sustainace.
The media paid heed to this idea when Silicon Valley incubator, Y Combinator, propelled an investigation in California where it started paying 100 families a fundamental pay to contemplate the outcomes of such an arrangement. On January 1, 2017, Finland initiated a pilot programme aimed to understand the effects of universal basic income. The government decided that it would pay €560 a month for two years to 2,000 unemployed persons, and continue to provide the income even if they find employment. However, there exists no such example for a country the size of India.
India is one of the largest, among the fastest growing economies in the world. It is home to some of the greatest industrial powerhouses and is the capital of global software services industry. However, a large segment of the society is below poverty line and there is widespread malnutrition. The government faces a huge challenge in implementing its policies because India is a continent in its own right, where languages change every 20 miles and over 1.3 billion people call her their home. A number of social issues exist like Child Labor, population growth, crime against women, domestic violence, corruption along with Open Defecation and lack of access to drinking water. All these require the helping hand of the government and there exist more than 1000 central schemes for the poor. The Government performs a time and labor consuming process to identify the challenges and necessary beneficiaries for the program. However, there are very high chances that some poor souls are left out due to a plethora of reasons. Even after the implementation, corrupt officials profit out of lax administration and the lack of information of the beneficiary's part.
A UBI has the potential to ensure targeted delivery of government aid to the needful without any losses to corruption or red tape. And it can be the perfect tool to ensure a social change for the better can be implemented across the country. This requires an in-depth understanding of the major social issues and how they can be remediated by linking them to the UBI. Let's take a look how-
a) Instead of making it individual, make it family based (only for married couples with children upto the age of 18). The income can be transferred into the account of the female head of the family. This will reduce the chances of domestic violence, empower women and reduce spending on liquor & tobacco.
b) By making it linked to family, a number of other social issues can be tackled. For example, a family can be provided with a small increment for having only 2 children with an additional amount being deducted for every extra child. This will not only create awareness for family planning but also provide a monetary compulsion to do so.
c) The Government spends a lot of money to promote girl children education and prevent early marriage. To tackle this challenge using the UBI, the government can start providing incremental cash for educating the family's girl child and a onetime grant after completing higher secondary and senior secondary schools. The monetary incentive will motivate families to send their children for education.
d) A major challenge before the Indian Health system is that a number of children remain unvaccinated even if the vaccines themselves are free. There is simply no awareness or motivation on the parents to get their children vaccinated. With UBI, the Government can withhold payments if the Family is not allowing or is casual in the process of their child 's vaccination.
e) Open Defecation is major challenge in India. So much so that the current prime minister had to declare the need for toilets before temples in his campaign, much to the ire of his political backers. After being elected, he has initiated a huge program for construction of toilets in the country. While this is all very good, there is still a lot of friction in the policy's implementation. One, toilets are not being constructed fast enough as people lack awareness of its value. Moreover, toilets constructed are not being used for primary purpose. The government can link UBI to ODF status of the family and the community and provide a certain incremental value in the UBI. Here, there is a need to involve the community too as people can be motivated by the incremental cash and discourage others too from defecating outside.
f) Crop failures are driving farmers to the brink of suicides and into the clutches of ruthless money lenders. The UBI can make a huge difference in saving an innocent farmer's life.
g) The Indian population stares down at obesity, diabetes and heart diseases, courtesy our lifestyle. Call this far-fetched but along with regular health camps where a full body health tests will be carried out, the Government can link this to UBI. People will be provided more money if they lead a healthier lifestyle, evident from the results of their tests.
h) One major challenge before the policy planners is improving the green cover and the air quality in the country. Saplings are frequently planted but there is lack of care and most end up dried or eaten before maturity. Hence, the government can involve the UBI family in the process. Along with saplings, families can be provided incremental cash to care and nurture the trees.
i) India is home to many cultures, languages and arts. Many arts are being lost as people simply don't have time to pursue them after struggling to fill the bellies of their families and themselves. UBI can free up those people and hopefully, provide an impetus to the fading arts in this magnificent country.
Many more social changes can be effected using Universal Basic Income provided there is proper implementation. However, the challenges remain regarding funding such an undertaking. Hence, a "Universal" basic income in India is unfeasible, economically. However, a Basic Income targeting a portion of India's most vulnerable families is possible and can be implemented with current resources. The JAM trinity can go a long way in ensuring that UBI reaches every deserving Indian in this country without any red tape or political hurdle. Hopefully, the Indian Government will consider further action in this regard.
Global Formulations to Create Entrepreneurial Nations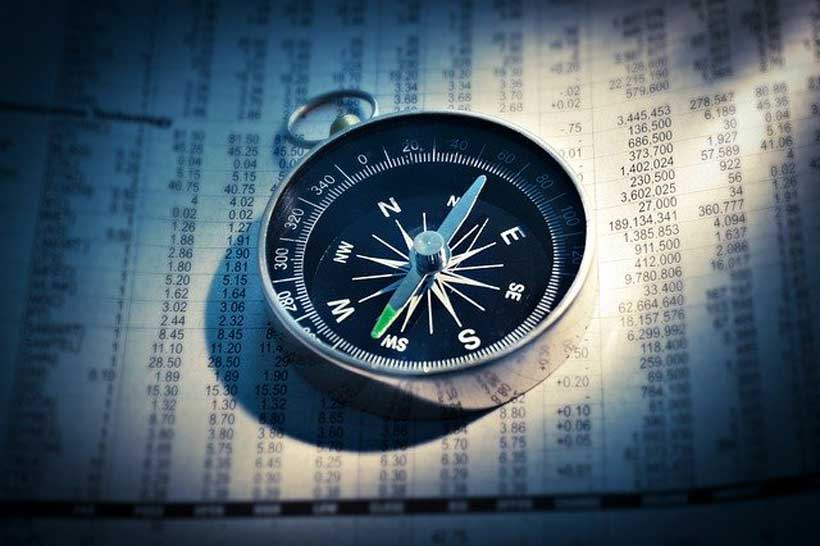 Prolonged economic struggles of the new emerging world are now showing visible gaps in competency levels. Small numbers of countries are trying their best to apply global formulation and become entrepreneurial nations. The vibrancy of "National Mobilization of Entrepreneurialism" can create new economic survival solutions and help the national citizenry create grassroots prosperity.
In search of economic warriors and widely open to global debates and challenges, this is not an academic study but an entrepreneurial response to an entrepreneurial challenge. Henceforth, why is this bold, profoundly constructive narrative inviting collaborative interactions with immediately deployable pragmatic large-scale solutions? Race car drivers need different tracks, tires, and types of cars; let us distinguish between taxi stands and Uber lineups. The entrepreneurial economy is another economy. Allow the entrepreneurial narrative to be decipherable.
The global landscapes: The facts remain that economic development without entrepreneurialism is economic destruction. Political power without economic power is just another circus act. The economic power without balanced mindsets is just another crypto scheme. The dreams of victory without any real value-creation productivity are only election nightmares. Increasing the debt ceiling is not an economic success but a grand economic failure. Abandoning citizenry unable to face global age competitiveness is a mega political disaster. Inabilities to categorize and digitize high-potential SMEs are gigantic economic development failures.
All global economic developments are globally exposed: Mindset imbalances are visible on LinkedIn across Western and emerging economies. The Mindset Hypothesis balances the skilled and educated job seeker mindsets and entrepreneurial risk-taking job creator mindsets. Job seekers build organizations, and job creators start such organizations in the first place. Both mindset balances is a victory; otherwise, what is already visible is a big defeat.
Nevertheless, failing to understand the 'mindset hypothesis,' the difference between the job seeker and job creator mindsets is the first step to getting eliminated from any serious dialogue on the subject of SME economic recovery. Failing to articulate the 'national mobilization of entrepreneurialism' is the second step to getting eliminated from any economic development activity as a whole—more on Google.
This is already a proven fact and a fundamental failure of banking and governments with their compulsory irrelevant forms and pre-determined measurement of just "small' as a pre-declared one-size-fits-all answer to all SME issues. Study the greatest global error of economic thinking.
Morticians are happily burying identical coffins in rows; Gardners are perplexed by how many different buds can make how many interestingly different blossoms. SME growth demands strict eliminations of the mortician mindsets but the Gardner. Application of the Mindset Hypothesis is a mandatory procedure.
Is there any financial wisdom left regarding SME culture? Like an aviary surrounded by its mystery, the SME sectors struggle very hard only to blossom further not by 'special rules binders' but by mysterious DNA ways. There is no single master rule, reference, guideline, business plan, formula, blueprint, or book explaining why one of them suddenly could become the largest-ever project for the nation. Entrepreneurialism resides in gravity-defying, breaking-all rules, super high-speed turns, and by chance of decisions unfolding while juggling risk management, and this is where the economic models meet real value creation growth. The last 1000 entrepreneurs who created the life-altering global game-changing economic behaviorism that already has brought our civilization where we stand today, and what we must prove to show how much we understand their 'entrepreneurial mysticism.' Study the brief history of SMEs
No further proof is required if over a million entrepreneurs have already created over a million original small and medium businesses, and each has grown into creating over a million jobs. Why the lingering fear of identifying at least one Nobel Prize Winner in Economics, whoever built one such creation?
Like a broom, the economy sweeps and collects the dust and debris from the tactical entrepreneurial battlefields. Sometimes, when brilliant, risky notions are being tested, ideas tossed like bone-china porcelain flying around get smashed and create debris; later, they are swept by economic brooms and carefully labeled and jarred as relics for latter-day prophesies. It is an open challenge to economic thinking to come out and define 'entrepreneurialism' and why it is such a forbidden land for academia and their economic numbering games.
Was America controlled by economists of the day, or did the national citizenry go wild on business ideas, deploy available natural resources, and apply national mobilization of entrepreneurialism? Study how America, in the absence of economists, became the first and biggest entrepreneurial nation by creating an ocean of SMEs 100 years ago. What a miracle China performed three decades ago, with seas of SMEs now leading globally on all industrial fronts. Observe how India is advancing with the SME revolution, and Indonesia is progressing in the entrepreneurial race.
The entrepreneurial expansions: There are some 50 nations and many powerful trading blocks, all figuring out how to harness the "Entrepreneurial Mysticism" no university in the world could ever fathom and create a magic pill or produce a series of binders to replicate an original entrepreneurial idea. How fast are the 'population-rich-nations overtaking the knowledge-rich-nations'? Study how, with 500 million new entrepreneurs in China and India alone, plus a billion SMEs in Asia, this global advancement of such economic forces may suck the oxygen of the Western economies in one single afternoon. Where is the 'preparedness'?
In search of global formulas to create entrepreneurial nations: Beware; all this requires intense work for many years and decades. Just like spelling a long word like entrepreneurialism does not make one instantly an entrepreneur, a crash course in university on 'small and medium enterprises' does not make one suddenly a master of the craft. To play in the big leagues as a significant authority in the national economy, mastery of 'national mobilization of entrepreneurialism' is mandatory. These are not economic numbering games but real economic development wars in progress. At ease Soldier
Creating new enterprises: If access to finance may be considered a 'nest,' it is always the 'egg' and hatchery, where all the powers of "Entrepreneurial Mysticism" are hidden. The financial world suited and armed with degrees and over-joyed with creating access to finance but with little or no skills to measure the hatching of the free-range eggs, the sudden emergence of SMEs of our times, in the wild, urban-suburban, close and far, and further away, mini, micro, small enterprise ideas, all by unknown folks, all over the world. How Can Entrepreneurialism Save The World? Special Report – Listen to Audio…
Nevertheless, they must know deeply why and where these eggs come from, where and when and why they are laid, by whom and for what specific motivation at what sacrifice, and what will happen when they are finally hatched. Why does each such egg always start with a unique song and a new tempo, all in different colors and conditions? How the chick grows into a big bird, from cock to ostrich or giant roc.
Is your economy in some trouble? It only takes a day on LinkedIn to check all the top-to-down economic development teams already mandated to foster growth; their detailed profiles speak volumes about mindsets and their direct and indirect experiences on the development of entrepreneurial economies, and if, for some reason, or why, they simply cannot. Most importantly, why are countries still stuck exactly where they started decades ago despite all the available options?
Well, there is a reason why ballerinas do not train Sumo wrestlers, or frequent flyers are never found in the cockpit flying jumbo planes crossing the Atlantic. When architects draw skyscrapers, they are outstanding renderings, as it takes a team of experts on skyscraper building to deliver a new city skyline. If we allow only architects to play around with construction, 50% of skyscrapers will collapse. Jumbos will fall off the sky if they are in the hands of frequent flyers. Sumo wrestlers will be doing Swan Lake if trained by ballerinas. Balancing acts of economics is a highly urgent and very specialized area. The sooner you learn, the sooner you save economies.
Critical analysis: When did your departments last debate such narratives because of the popular annual repeated SME Weeks and plastic award nights or training a busload of SMEs brought us a decade behind? At this rate, it will only take a century to reach a national mobilization stage. Missing grand economic opportunities, for this reason alone, the identification, classification, and digitization of high-potential SME sectors are still not completed after a decade except for only a few nations.
THE 4B FACTOR: Globally, a billion displaced, a billion replaced, a billion misplaced, a billion on hunger watch. If you hear the distant drumming of your restless citizenry marching, an urgent call for solutions is needed. How to create a high-wage & low-tax economy with a real value-creation economy based on real productivity, performance, and profitability
So, how do you advance to the next stage? Here is the formula, openly share it
JOB-SEEKER MINDSET + JOB-CREATOR MINDSET =
ENTREPRENEURIAL ECONOMIC DEVELOPMENT =
ENTREPRENEURIAL ECONOMY
The Worldwide Narrative of Expothon: Mastery of new entrepreneurial economic thinking is a new revolution in SME Mobilization. Expothon has been sharing information weekly with some 2000 senior officials at the Cabinet level in around 100 countries for the last 50 to 100 weeks. Soon, a global high-level virtual event series will further advance the agenda; in planning are debates to clarify and table turnkey mobilization options in the coming months. We are constantly adding new talents. Study more on Google.
Open challenge to current economic development models: If it takes ten days to firm up policies to start an SME sector digitization program. It takes 100 days to mobilize and place 1,000 to 50,000 SMEs on digital platforms. It takes 1000 days to bounce in national economic development and global export activities. So, at what speed are the current SME uplifts moving?
Test your imagination: If 10% to 50% of your high-potential SMEs were identified, classified, and digitized for up-skilling exporters and re-skilling manufacturers. Imagine if 10% to 50% could add 10% to 50% growth. Imagine what would happen when you only started with 10,000 SMEs; now imagine if you had 100,000 SMEs on National Mobilization of Entrepreneurialism. This will be the largest group creating economic progress, causing global shock waves. The answer is hidden, why it was never explored, and why it was never executed. Expothon repeatedly communicated with the top economic leadership of over 100 countries during the last many years.
What are the immediate critically missing links in your departments? What levels of rapid-fire training should be included amongst the economic frontline teams, and what national agenda needs streaming to create national mobilization of SME entrepreneurialism? What will your regions do to make new armies of entrepreneurs and nationally mobilize SMEs? Where and when is your next national debate on these hot topics, and most importantly, when will the deep planning start? Study more on Google; the rest is easy.
Uniqlo vs. Indonesia: A Battle of Bargaining Power Position
In negotiations, bargaining power is the capacity to exert influence or negotiate. A country or multinational corporation (MNC) has a stronger position than others in certain circumstances. The ability of a country to control market access and provide additional incentives to encourage market participation are just two of the many factors that influence a country's strong bargaining position. A country's position in the value chain, economic development, labor, and ties to major corporations are just a few factors that can affect its bargaining power in the context of global production networks. Doz & Prahalad (1980), note that product differentiation, economies of scale, and technology influence the bargaining leverage of multinational corporations.
The parent company of Uniqlo fashion retail, Fast Retailing Co., Ltd., is headquartered in Yamaguchi Prefecture, Japan. In another study by Coe & Yeung (2015) on global production networks, they see that a fashion retail company controls a global production system by collaborating with partners who supply finalized products according to product specifications requested by export-oriented nations. In addition, the finished products are distributed and marketed with strong trademarks and access to large consumer markets, such as shopping center outlets and online retail. Uniqlo is taking measures to establish partnerships with countries in various regions of the globe, including the Asian region. Uniqlo's expansion in the Asian region is a manifestation of the company's economic interest in broadening the scope of product marketing, increasing competitiveness by prioritizing innovation, and establishing a variety of facilities that cater to the requirements of consumers. Under PT Fast Retailing Indonesia, Uniqlo continues to expand in Indonesia.
Merit comparison between Indonesia and Uniqlo
With a population of 278 million, Indonesia has a large and expanding labor force that can encourage the acceleration of production in the Indonesian garment or apparel industry. In addition to its large and productive workforce, one of Uniqlo's primary advantages is its low labor costs. It is not surprising to see that the Uniqlo brand has collaborated with 17 apparel supplier partners and retail center outlets in Indonesia. The domestic market in Indonesia can also be advantageous for Uniqlo, as the country's high population will continue to generate demand for clothing.
Considering product differentiation, economies of scale, and technology, Uniqlo has a superior bargaining position. Based on Yuan (2023) research, by cultivating a strong "comfort and simplicity" brand image and actively collaborating with other brands, Uniqlo is able to increase its bargaining power. These strategies have helped Uniqlo achieve success in the fashion industry, increase its capacity to attract and retain customers, and distinguish its products from those of its competitors. According to Bisnis.com (2023), Uniqlo has also achieved economic success in the fashion industry, with a total net profit of IDR 83,2 trillion. By signing an agreement with the International Labor Organization (ILO), Uniqlo enhances its relationship of trust with its production partners and promotes the well-being of workers. Furthermore, Alexandra Santiago (2021), through YCP Soliadiance, reveals that Uniqlo also owns software for supply chain management called Global One (G1) SCM System, which it requires all of its suppliers to implement, and that this digitalization can enhance production planning and reduce production lead times.
Uniqlo's bargaining position is strengthened in the negotiation process because the company has a great deal to offer Indonesia. For instance, PT Fast Retailing, the parent company of Uniqlo, signed a cooperation agreement with the International Labour Organization (ILO) to promote employment and social protection in Indonesia, funding the program with $1.8 million. One of the goals of this program is to ensure the minimum wage, assist workers in this industry in regaining employment, and enhance their abilities and skills. Uniqlo also collaborates with BUMN to support the development of Indonesia's renewable energy sector by procuring Renewable Energy Certificates (RECs). In 2019, Uniqlo became the first fashion retailer in Indonesia to use renewable energy from the Geothermal Power Plant (PLTP) in Kamojang, West Java, by signing a Renewable Energy Certificate Sale and Purchase Cooperation agreement with PLN. Based on Antaranews.com (2023), Uniqlo facilitates Indonesian small and medium enterprises (SMEs) by providing SME training and marketing curated products through the "Neighborhood Collaboration" program, so that local Indonesian products are better known.
The outcome?
PT Fast Retailing Indonesia has a greater bargaining position than Indonesia. Indonesia's bargaining position is quite weak due to the fact that it offers only a ready-to-work population and personnel resources, with no other bolstering factors. The garment industry in Indonesia still faces a number of issues, ranging from the need to import raw materials, which drives up production costs, to labor demonstrations demanding wage increases. This has caused many businesses to relocate to inexpensive nations, such as Vietnam. Indonesia must address its deficiencies create a more business-friendly regulatory environment because a nation's bargaining position will be enhanced if it meets the requirements of the Global Production Network's major corporations. If Indonesia has everything required by multinational corporations, it is not inconceivable that many companies from diverse industrial sectors will build facilities in Indonesia.
Overall, both Indonesia and Uniqlo benefit from their respective bargaining positions. Uniqlo provides a variety of benefits to Indonesia, including the protection of labor in production partner companies, the use of Indonesian renewable energy in its production to support the sector, and the promotion of small and medium-sized enterprises (SMEs) through training and the marketing of its products through the Neighborhood Collaboration program. By assisting the SME sector and promoting the use of renewable energy in its partner countries, Indonesia also benefits Uniqlo in terms of human resources that support accelerated production and a positive corporate image. Indonesia can make improvements to increase its competitiveness and attract multinational corporations to produce there.
There are a number of advantages to the presence of multinational corporations in a country, including the following: the presence of multinational corporations in a country can facilitate the creation of new jobs and reduce unemployment rates in the country; there is an increase in expertise for the workforce in a country as a result of the transfer of new technology and management systems, which are unquestionably more effective; and the presence of multinational corporations in a country can i) improve the quality of life in the country; ii) promote economic development.
International Forum for China's Belt and Road and the Six Economic Corridors Projects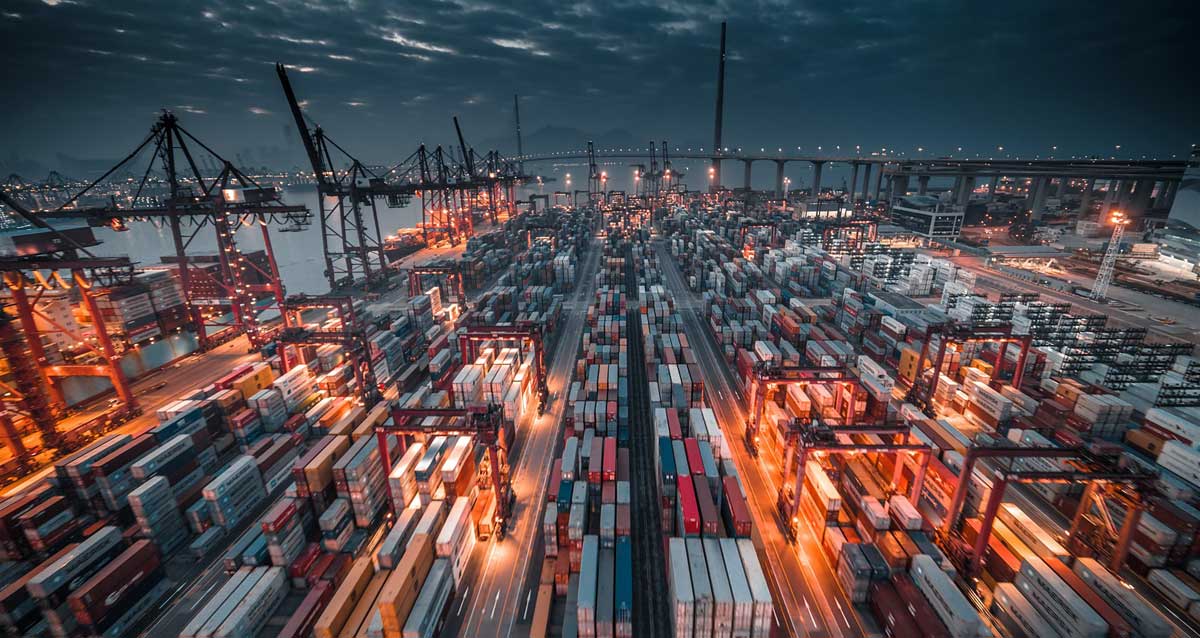 China will hold the third edition of the Belt and Road Initiative Global Forum in October 2023. The Chinese Belt and Road Initiative aims primarily to stimulate and encourage global trade infrastructure. China began its Belt and Road Initiative more than 10 years ago, and it is a global strategic initiative to develop infrastructure, to connect with Asia, Africa, and Europe by land and sea. The "Belt and Road" project, or "One Belt – One Road", is an international initiative previously presented by China with the aim of developing currently operating commercial transport corridors and establishing new corridors linking more than 60 countries around the world in the regions of Central Asia, Europe and Africa, and it is designed to enhance the development of the trade relations between them, and this in turn leads to the development of trade relations between them and China.
The idea of ​​forming a "Silk Road Economic Belt" was proposed by Chinese President Xi Jinping, and was announced for the first time during his speech in the city of Astana, the capital of Kazakhstan, in September 2013. The first forum was held in 2017, while the second one was held in 2019.
The third Belt and Road Forum for International Cooperation will be held in Beijing in October 2023, and it is expected that three high-level forums will be held on connectivity, green development and digital economy, and six other forums on trade connectivity, people-to-people connectivity, think tank exchange, the Clean Silk Road, and Sub-national cooperation, that is, with other economic blocs such as BRICS and others, and maritime cooperation, in addition to holding a conference for CEOs of major companies and projects around the world. With China officially confirming that the tenth anniversary of the Belt and Road Initiative is an important platform for all parties to research and develop high-level cooperation within the framework of the initiative.
The Belt and Road Initiative is of great importance to Egypt and the countries of the region, given its economic benefits and the investments and various economic benefits it brings. Relations between Egypt and the countries of the region and China have witnessed great development and an important shift in recent years, within the framework of the Belt and Road Initiative as an entry point for developing these relations and establishing more diversified relations between China and the countries of the region. The initiative also provides a great opportunity for cooperation between Egypt and China in the maritime field, because the Suez Canal is part of the maritime component of the Chinese Belt and Road Initiative, and Egypt has extensions with the Indian Ocean and the Mediterranean Sea that facilitate the opening and establishment of new projects between China and Egypt. The Chinese presence in the (Suez Canal Economic Zone) also contributed to transforming it into an industrial zone, with the Egyptian side planning, based on China's role in transferring technology and expertise to the Egyptian side. The Belt and Road Initiative also gave great importance to the issue of interaction between peoples, especially in the tourism sector, with Egypt expecting an increase in the volume of Chinese tourism during the coming period.
Egypt and all countries of the region also interacted with the Chinese Belt and Road Initiative in a very large way, whether by attending Belt and Road forums or opening the way for Chinese investments in our countries. In addition to the role of the Suez Canal in establishing major partnerships with the Chinese side regarding international navigation and trade through the maritime component of the initiative. The interaction of Egypt and the countries of the region with the Belt and Road Initiative has been positive, and Egypt has benefited greatly from financing institutions within the framework of the Chinese Belt and Road Initiative, such as the Asian Infrastructure Investment Bank, which contributes to financing important projects in Egypt, including: the huge Benban project in Aswan to generate electricity and the solar energy.
China has already announced the participation of 110 countries in the Third Belt and Road Forum in October 2023, in addition to the invitation of the Chinese side to many international economic forums and gatherings. The most important thing for me is the official Chinese media's confirmation that China did not invite the heads of some Western countries to attend the Belt and Road Forum, given their interference in China's affairs and obstruction of the growth of its interests. This is precisely what was confirmed by the Chinese newspaper "Global Times", which is close to the ruling Communist Party in China, by confirming that the vast majority of invitations to attend the forum were sent to leaders of developing countries, while the heads of some developed countries were not included to attend the Belt and Road Forum in 2023. With the Global Times confirming that this was done, because the main goal of the forum is development cooperation between countries, so a number of Western countries in particular were excluded. Knowing that Russian President Putin intends to visit China, and this coincides with the holding of the Belt and Road Initiative Forum in October 2023.
Some Western pressure also came on Italy in particular, despite its previous strong enthusiasm for the Chinese Belt and Road Initiative, with the Italian Foreign Minister Antonio Tajani's assertion that cooperation within the framework of the Belt and Road "did not achieve the results that the Italian side expected, and his confirmation that many Italian parties It opposes Italy's participation in the Belt and Road Forum in China in October 2023. Here came the Chinese response to the Italian Foreign Minister, through Chinese Foreign Minister Wang Yi, stressing that the "Belt and Road" plan is a huge infrastructure program similar to the ancient Silk Road of roads. Eurasian trade, and this initiative has borne fruit for Italy, which is the only economy in the "G7" that has signed a memorandum of understanding regarding the agreement to implement a number of Chinese projects in Italy in relation to the Belt and Road Initiative, to end in March 2024.
I believe that the Belt and Road Forum, in its third edition scheduled to be held in October 2023, will be different from previous years, especially with China's introduction of the economic corridors project, in light of American and Western pressure on it. Before the Belt and Road Forum began in October 2023, China officially announced the signing of cooperation documents related to the Belt and Road Initiative with more than 150 countries and more than 30 international organizations. With Belt and Road cooperation achieving economically fruitful results, such as implementing 3,000 cooperation projects and stimulating investments worth a trillion dollars. Also, since the proposal of the Belt and Road Initiative, the project to build China's economic corridors has achieved great results, which serve the direction of development for the countries participating with China in those six economic corridors, the most prominent of which are:
The New Economic Corridor for the Eurasian Continental Bridge, which relies on high-speed railways between China and Europe.
The China-Pakistan Economic Corridor, which has entered the second phase of implementing its projects, after the completion of the first phase of the Pakistani Gwadar Port Free Zone project to attract investment, and the cross-border optical cable project between China and Pakistan was completed and opened.
The economic corridor between China, Mongolia and Russia
Indochina Peninsula Economic Corridor
The economic corridor between China, Central Asia and West Asia
The Economic Corridor between Bangladesh, China, India and Myanmar, which is making slow progress
We find that the strongest projects of these six economic corridors are the China-Pakistan Economic Corridor and the China-Mongolia-Russia Economic Corridor, which has achieved many international cooperation plans for its parties. The China-Pakistan Economic Corridor has established a bilateral joint committee as a mechanism for international cooperation for coordination.
On the other hand, the American pressure on China, especially since the beginning of the Biden administration period, has considered China its biggest competitor. Not only did the United States of America pursue a policy of containment against China, but it also attracted allies to Washington to launch the Supply Chain Alliance and the Technological Alliance, which faces major objections from the Chinese, because it imposes many checks and balances in the form of huge challenges facing China. These measures taken by the United States of America, as well as the period of global embargo during the outbreak of the Corona epidemic, exacerbated many geopolitical contradictions along the Belt and Road, due to American pressure on China's projects in those six economic corridors.