"Radical Islamic Terrorists": How is President Trump doing in his first 100 days in Office?
Authors: Anne Speckhard, Ph.D. & Ardian Shajkovci, Ph.D.
[yt_dropcap type="square" font="" size="14″ color="#000″ background="#fff" ] D [/yt_dropcap]uring the 2016 campaign and in the early months of his presidency, President Trump made "defeating radical Islamic terrorism" a key part of his counterterrorism strategy. He also pledged to intensify operations against terrorist groups like ISIS/Daesh and al-Qaeda as well as refrain from large-scale military interventions that could put the lives of American soldiers in harm's way.
In his State of the Union address to Congress, President Trump also promised to "make America first," demanded that U.S. partners and allies shoulder more of the burden in fighting terrorism, and said the U.S. can no longer be the world's policeman spending American treasure and spilling American blood overseas. During his campaign having already labelled Brussels, hash-tag hellhole, he began his first 100 days in office by reprimanding key European allies and expressing disdain for international organizations such as the U.N. and NATO. Although consistent with much of what he promised on the campaign trail, his decisions represented a more assertive shift in U.S. foreign policy and to combating terrorism compared to his predecessor, President Obama.
Yet, as the realities of his Presidential duties hit rhetoric, President Trump has been forced to come around to embracing NATO and reaffirm key alliances. He has also acted out his support for upholding international norms against the use of chemical weapons by bombing Syria. Despite complaining about U.S. responsibilities and his calls for more burden-sharing by U.S. allies, he has also sent more U.S. troops to aid in the fight against Daesh in Syria and Iraq. From a counter-terrorism perspective, it appears he has not yet hit the mark in terms of keeping Americans safer or in defeating "radical Islamic terrorists." In fact, his policies and his "tough guy" stance as the spokesman for the U.S. may be making Americans less safe and fueling, rather than defeating, terrorist recruitment.
While the Obama administration ended the U.S. combat missions in Iraq in 2010 and Afghanistan in 2014, U.S. troops remained in both places, with estimates around 15,000 deployed when President Trump took office. Currently, under President Trump, their presence is increasing. There are at least 6,000 U.S. troops in Iraq and about 300 to 500 in Syria, and more than 8,000 in Afghanistan. President Trump is still playing policeman.
The 6,000 U.S. troops currently deployed to Iraq compares to the peak of approximately 166,000 troops during the surge in November 2007, 4 yet numbers continue to rise, and increasingly U.S. troops are involved in actual combat. Even though orders to U.S. troops in Mosul are to remain behind the forward front lines, military officials acknowledge that this line is constantly shifting while troops clear 200,000 buildings in the city and face IED's and booby traps planted around the area.5 Referring to U.S. troops in Iraq at a March 28, 2017 reception for U.S. senators and their spouses, President Trump announced, "Our soldiers are fighting like never before."6 According to Air Force Col. John Dorrian, spokesman for the military coalition fighting Daesh, U.S. troops in Iraq are not simply advisors or trainers anymore. They have come under fire at different times and have returned fire.7
Interestingly enough, the Pentagon's record on transparency when it comes to divulging the numbers deployed to Iraq remains poor, a sharp divergence from policies under the Obama administration. Eric Pahon, a Pentagon spokesman cited the following reasons for this failure to inform the American public: "In order to maintain tactical surprise, ensure operational security and force protection, the coalition will not routinely announce or confirm information about the capabilities, force numbers, locations, or movement of forces in or out of Iraq and Syria."8 This policy, however, leaves the American people in the dark. It also reflects how deeply and committed the new administration is to troop deployment in Iraq, and now Syria as well.
Military attacks in Yemen, taking place shortly after President Trump took office in January 2017, resulted in the death of a U.S. Navy SEAL Chief Petty Officer, William "Ryan" Owens. President Trump used this event to his advantage during his State of the Union Address by inviting and paying tribute to the SEAL's widow, Carryn Owens. However, some argued that the Yemen raid was poorly planned and executed and that it unnecessarily risked civilian lives, including the lives of American soldiers.we should not, as President Trump may, naïvely expect for Daesh to disappear. Americans find military deployments shrouded in secrecy and some of their best dying in raids, it brings up the question of how President Trump is refraining from spilling American blood or putting "America first."
In March 2017, deployments from Fort Bragg of 240 soldiers to Iraq from a Brigade of 2,000 soldiers at the ready for additional deployments reflects the freedom the Trump administration has granted to its commanders to move forces into the battle zone "without lengthy review in Washington."10 The U.S also recently sent Army Rangers and a Marine artillery unit to Syria, with the Rangers "operating in the northern town of Manbij to deter Turkish-backed Syrian fighters from moving into the area" and the Marine artillery unit "providing firepower for the offensive to take the Tabaqa Dam and cut off the western approaches to Raqqa, which is being carried out by Syrian fighters backed by the United States."11 In March of 2017, an Army platoon was deployed to Iraq to clear away roadside bombs12—a danger that will likely increase as Daesh cadres lose territory and increasingly revert to guerrilla warfare and terrorist attacks on civilian targets. Approximately 2,500 U.S. Army paratroopers are also expected to receive orders to deploy to Iraq and Syria.13 Deployments continue to rise as the U.S. build-up of troops in the Middle East mirrors what happened during the Vietnam war; despite President Trump's claims to put America first and not involve American troops in global conflicts.
Many military analysts and figures agree that the territorial defeat of Daesh in Iraq is nearly complete, especially in light of the success achieved in ousting Daesh from many areas of Mosul in Iraq.14 In Syria, U.S.-backed Syrian Democratic Forces recently launched an operation to seize the Tabaqa Dam, an area near Raqqa where the Daesh Emni (intelligence and external attack operations) had its headquarters.15 Both operations have been supported by U.S. airstrikes, artillery helicopters and U.S. troops acting as advisors, although also shooting and being shot at even inside Mosul. The numbers of U.S. troops operating in Mosul was doubled in January 2017.
While the defeat of Mosul and Raqqa will make it difficult for Daesh to hold territory and have any semblance of a state, we should not, as President Trump may, naïvely expect for Daesh to disappear. In our research interviewing Daesh defectors globally, we have been told the plan is to shave beards and blend into society mounting urban guerrilla warfare and terrorist attacks17—like the one that occurred while we were in Baghdad in April, 2017. A truck bomb exploded at a checkpoint, igniting three additional tankers that were present to make that sort of conflagration. More attacks of this type are expected in Iraq, as Daesh has cleverly stored explosives in secret locations. In Syria, reports are that Daesh is training female cadres in combat operations, placing sticky bombs and training as suicide operatives.18 Total defeat of Daesh will not be simple.
We must also keep in mind that the very security violations that gave rise to Daesh in the first place are still rife in both Syria and Iraq. Sunnis in Fallujah, Mosul, and other areas of Anbar raise concerns about serious human rights violations, killings, and disappearances of Sunnis, even women by Shia death squads. Videos shown by a former Sunni resistance fighter in Amman in November 2017 depicting a teenage boy being dragged by Shia militia members to a tank and run over by it for suspicion of being in Daesh, are circulated in the Sunni parts of Iraq and beyond, creating horror, fear, and sectarian distrust among Iraqis. One press person we interviewed in April 2017, an Iraqi in Erbil, stated she often video recorded the ongoing battle between Shia forces and Daesh, especially in the Mosul areas, but was never allowed to interview the detained Daesh fighters as they were shot immediately without any trials by the Shia troops. Similarly, others have told of witnessing Shia forces dragging dead Daesh cadres through the streets of Mosul or letting their bodies rot in place. Such actions are unlikely to create any sense of trust or security among Sunnis for the government of Iraq.
Daesh, and al-Qaeda before them, have always been adept at using U.S. troop misdeeds and civilian kills as a tool to stir up anger against the West and garner more terrorist recruits. During the first three months of President Trump's presidency, there also has been a "significant uptick in the number of airstrikes targeting terrorists in the Middle East, North Africa, and Afghanistan." We must hope that civilians are not high among those killed as video footage of civilian victims is exactly what groups like Daesh use to incite hatred against Americans and fuel recruitment into their terrorist cause.
Thus, when a U.S. airstrike killed scores of Iraqi civilians in Mosul on March 17, 2017, it may have been exactly one of those events which the terrorist group can use for recruitment, even while it is losing territory.22 As more and more American troops get embroiled in Syria and Iraq, we must hope the military has 'upped its game' regarding a small footprint and for observing human rights. We cannot afford any major scandals like Abu Ghraib or the Marine rape and killings in Haditha that poured fuel on al Qaeda's recruitment, though one remains concerned when senior White House officials make claims such as "Theater commanders have been unshackled. Everyone's been unshackled to do their job," referring to a lifting of many combat restrictions by the Trump administration over the military that were in place during the Obama administration. While that may be good for U.S. military morale, it creates dangers as well.
President Trump now allows counterterrorism airstrikes outside of a conventional war zone, such as Afghanistan, to be ordered without vetting by the White House and other agencies—also creating the possibilities of over doing it. On April 13, 2017, General John Nicholson ordered the dropping of the largest non-nuclear bomb in the U.S.' arsenal to root out a complex of tunnels and caves in Afghanistan used by the Daesh affiliate in Afghanistan, Daesh-Khorasan. Some journalists reporting on the bomb's nickname of the "Mother of All Bombs," or MOAB, were quick to say "This is what freedom looks like" while President Trump praised the general's decision to drop the MOAB on Daesh, which he and his administration believe sent a cautionary message to all of the U.S.' adversaries.26 Indeed it did, although whether that message is what he and his administration hope it is, remains another matter. One can imagine Daesh and other terrorist groups playing such news footage with the voice-overs of "this is what democracy looks like" in their recruiting videos.
In the fight against terrorism, President Trump has mainly engaged in rhetoric that purports to make America safe and to put "America first." In reality, however, his policies may be doing exactly the opposite. While nearly no one disagrees that Daesh' ability to hold territory in Syria and Iraq should be seriously degraded, if not altogether destroyed, naïveté about whether that will be an end to Daesh is dangerous. In addition, heavy involvements of U.S. troops, particularly in combat roles, may fuel Daesh recruitment elsewhere. Given that Daesh is instructing its cadres to stay home and attack in place, this may lead to attacks similar to the ones recently witnessed in London, Stockholm, Brussels and Paris where Americans have also been killed. Keeping us safe means we can safely travel through European airports, shop and dine on tourist destinations without fear.
Equally important, President Trump's poorly laid out immigration policies that targeted first six predominantly Muslim countries for the visa ban and later cut that to five may have played right into the hands of groups like Daesh. They argue that Islam, Muslim lands, and Muslims are under attack. These are groups who have long sought to create hatred and a divide between Muslims and the West to be able to recruit more Muslims to their cause. When President Trump speaks about banning access to Syrian refugees— many who are not terrorists, but are fleeing from terrorists—and refers to his fight with terrorism as against "radical Islam," but fails to speak about the many Muslims who are also victims of terrorism, he is playing right into the hands of groups like Daesh. The same happens when he fails to speak against and pursue the right-wing terrorists who have killed innocent Muslims. He is playing the villain in their black and white view of the world and giving them cause to claim that Americans hate Muslims.
President Trump's core personality-based leadership traits are often characterized as extreme and unusual for any presidential candidate. To succeed against terrorists, he needs to be able to think beyond himself, to get to the heart of the matter, and put himself in their shoes, such as in the case when he included Iraq in the visa ban. He and his administration failed to consider that Iraqis might retaliate and ban Americans working with NGOs and who, in many cases, are actually directly supporting U.S. military and U.S. combat efforts in Iraq. Iraqis are also a major partner in the fight against Daesh. He cannot often see beyond his own rhetoric, but to succeed, he needs to.
We need carefully thought out policies that do not inflame further tensions with our trusted allies. We also need carefully controlled troop deployments if we want to work effectively against the brand that Daesh is selling—that is, a promise of an alternative world governance which will continue to sell regardless of whether Daesh loses its territory in Syria and Iraq. We have seen upwards of 31,000 foreign fighters accept the Daesh dream of their so-called Islamic Caliphate and pour into Syria and Iraq from 86 countries. The Daesh brand continues to flourish despite their territorial setbacks, and their franchises operate in at least 30 countries. Unless we get smart and pull together, we will continue to see terrorist groups like Daesh winning in small victories and countless terrorist tragedies continuing to be enacted in our cities and airports and by extension witness larger tragedies involving hundreds of thousands of displaced persons who will continue to seek refuge in our Western countries. President Trump has now put a reasonable, seasoned General in charge of defense and another in charge of National security. Let us hope they advise him well going forward, and he does manage to defeat the current terrorist menace.
(*) Anne Speckhard, Ph.D. Director, ICSVE and Non-Resident Fellow of Trends & Ardian Shajkovci, Ph.D. Director of Research/Senior Research Fellow at the International Center for the Study of Violent Extremism (ICSVE)
This article first appeared as a chapter in The Changing International Order published by Trends Research and Advisory http://trendsinstitution.org/wp-content/uploads/2017/06/Changing-International-Order-Master-File-Columns.pdf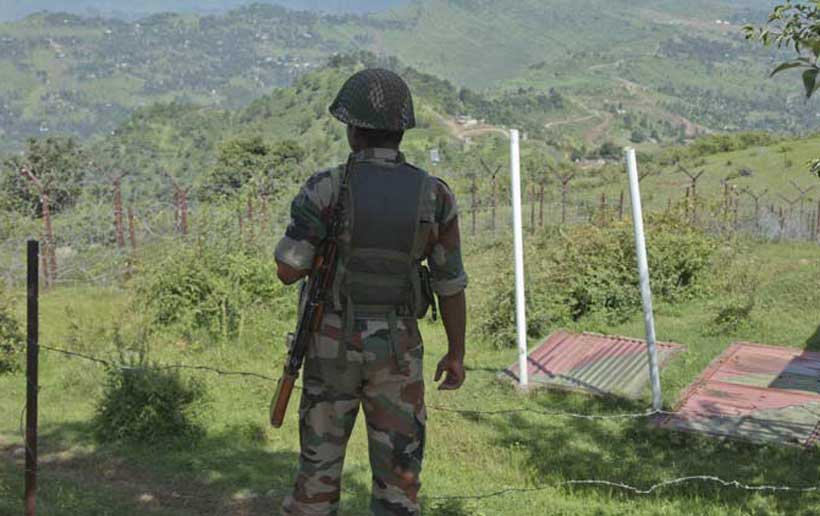 First, it was Zahedan where an IRGC convoy; returning home from their tour of duty, along the borders of Sistan-Baluch, are suddenly ambushed and nearly annihilated. As the sun begins to rise at dawn, on the next day, (the 14th of February), over Pulwama in Kashmir, a strikingly similar event occurs to a much larger CRPF convoy, this time returning to duty.
The authorities of the two affected nations issue immediate statements, (which are almost identical in tone and accusation), against elements resident within the territory of their shared common neighbour. Both independently issued statements seem to mirror each other in content and threat, as if they were Page 1 and Page 2 of a document seemingly prepared in advance within a spirit of "friendly collaboration".
The initial murder of the Iranian Islamic Revolutionary Guard Corpsmen garnered almost no world media exposure, whereas the killing of the Indian Central Reserve Police Force para-militarymen exploded into an International Diplomatic Crisis that eventually required the frantic intervention of the Heads of State of the Kingdom of Saudi Arabia, the United Arab Emirates, diplomatic envoys of the Peoples' Republic of China, the Russia Federation, the UN and ofcourse, everyone's favourite peacemaker and arbiter of international law and order, the US of A, to pacify emotions and reign in a possibly perceived; potentially imminent; Nuclear Confrontation between two adversarial neighbours, neither of whom recognize the legal sovereign nation status of the other.
Two weeks after Pulwama, in VietNam, whilst the US Head of State begins to dictate meaningless (and impossible to honour), terms and conditions towards the Democratic Peoples' Republic of Korea's nuclear disarmament; the gravity of Pulwama is suddenly dragged onto centre stage as a possible Zero Hero event on the Doomsday Clock.
In an intentional act of war, (on the 26th of February), which is then openly glorified as live, patriotic entertainment, the Indian Air Force cross the Line of Control and bomb territory within Pakistan. In the intervening two weeks prior to this dubiously illegal infringement of a neighbour's property, the world watched in awe at the mechanics of an electronic media that had been effectively tooled as an integrated weaponised instrument, and; also a consummate component of both, the Armed Forces and the State apparatus of an elected Government, with the sole aim of coordinating a line of thought; from which any deviation from the prescribed script was deemed to be a criminal offence.
News media, not so much the print media in terms of newspapers, but rather the online applications of instant messaging; exposed the gargantuan influence and capability that MultiNational Corporations have within any (and all), semi-developed, emerging economic nations: to create and guide a story that seamlessly blurs and oscillates between confusion and surreal fiction. Painting an illusion, as it were, or a dream swirling around disjoint facts.
On the 27th of February, the next day, the Pakistan Air Force duly retaliate and it seems that the elected Prime Minister of the world's largest democracy had finally gone rogue and had totally unhinged himself from reality with instructions to his Armed Forces to target nuclear installations within his neighbour's territory.
At 7.40 AM Eastern Standard Time on the 27th of February, all Globex Futures Trading in the United States are suspended and the S&P, Dow and Oil indexes cease trading for over 4 hours, with the added excitement of all pending orders, prior to the halt, having their executions specifically cancelled. (Although Currency Exchange platforms remained active). Also on the 26th and 27th of February, Emergency Action Messages or EAMs of the US Nuclear Command and Control Structure commence firing up HFGCS (High Frequency Global Communication System) transmissions, which are a prelude to a Nuclear Alert.
So, why would an internal domestic attack on a police convoy within India lead to EAMs being issued at the LOC, (the Line Of Control within the disputed region of Kashmir). You may answer by saying that the reason is simply because Kashmir is a potential nuclear flashpoint, and that would be eminently correct. But my question would then be, why would this flashpoint be triggered when President Trump and Chairman Un are discussing the consequences of such an occurrence being played out for real between themselves?
The eternal question always remains, "who benefits?". What message has the world at large been given?
CENTCOM or Central Command and the USINDOPACOM or the US Indo-Pacific Command of the US Armed Forces, are two gigantic military institutions that are run as autonomous and totally opaque entities by their respective Generals who see themselves as Roman Tribunes rather than Commanding Officers, with more power than their elected Head of State; under whom they, in effect, nominally serve. CENTCOM's sphere of influence includes the carnage and the waste that they have laid to the sovereign nations of Syria, Iraq, Afghanistan and, that influence ends at the eastern border of Pakistan. In May 2018, when the previously titled entity USPACOM or US Pacific Command changed its name to the US Indo Pacific Command and suddenly incorporated India into its sphere of influence, their remit then began to encompass all territory upto the western border of India and, lo and behold, both spheres of these gigantic killing machines meet at the Line of Control within the volatile and disputed region of Kashmir.
Would the subsequent events leading from Pulwama have been a test run to gauge the effectiveness of integrated electronic media in India, which is thus by default, the most established English language denominated media at USINDOPACOM's disposal? Would it have been a weaponised trial in propagating an explosive narrative draped as high drama in order to influence, coerce, intimidate and subsume a diverse society to toe the line? Was it to keep Pakistan on the straight and narrow and make it clear to them how close they were to being obliterated were it not for the kind benevolence of CENTCOM intervention; a similar muscular feat that China perhaps would not have been able to effectively co-ordinate so quickly.
So although, on the face of it, the Prime Minister of India plays the well rehearsed role of the village fool, entwining within it, (in order to appeal to a barely semi-literate audience); his own myth of having risen from the ranks of poverty and social ostracisation to become the elected leader of a huge and diverse nation and with the Prime Minister of Pakistan playing the well constructed role of the suave, Western debonair who achieved his elected position after years of political struggle; both however remain actors playing lines they have been given within a huge stage production.
If either of them were truly representative of the will of their constituents as well as the projection of the visions of the future that their electorates see in themselves, then neither would have played leading roles in a scene that required EAMs at the LOC.
The only beneficiaries are the Roman Tribunes of the two COMMANDs of the US Armed Forces, who quietly engaged themselves in a live-fire exercise to test their proprietary war game theories and then gathered the subsequent extrapolated algorithmic data for future reference.
As Crazy Earl says in the epic Kubrick movie, Full Metal Jacket; "These are great days we're living, bros. We are jolly green giants, walking the Earth with guns. These people we wasted here today are the finest human beings we will ever know. After we rotate back to the world, we're gonna miss not having anyone around that's worth shooting".
Pakistan's commitment to eradicate terrorism is more advance than UNSC
Big blow to Indian diplomacy by United Nation Security Council (UNSC), when passed a resolution declaring JAISH-e-Muhammad (JeM) chief Maulana Masood Azhar as a global terrorist under the United Nations Security Council Resolution 1267, without linking him with Pulwama, or Kashmir Freedom Movement.
India, traditional rival, has been trying to blame Masood Azhar on suspicions of his possible involvement in Pulwama Incident, Bombay Attacks, Hijacking Indian Air, or Kashmir Freedom Movement. Since 2008, the US attempted four times to get Masood Azhar listed under the UNSC resolution 1267 but every time its move was thwarted by China. "The Security Council Committee pursuant to resolutions 1267 (1999), 1989 (2011) and 2253 (2015) concerning ISIL (Da'ish), al Qaeda, and associated individuals, groups, undertakings and entities approved the addition of entry to its ISIL (Da'ish) and Al-Qaeda Sanctions List of individuals and entities subject to the assets freeze, travel ban and arms embargo." The resolution was limited to ISIL (Da'ish), Al-Qaeda only. But Indian addition of Kashmir or other incidents related to India made the resolution unfit on technical grounds.
Pakistan had rejected earlier proposals to list the JeM chief, as India wanted to link it with the movement in Indian Occupied Kashmir where Kashmiris are waging struggle to get their inalienable right of self-determination. Pakistan's FO spokesperson said, "India is presenting this new development as its victory and confirmation of its narrative, but these claims are unfounded and false. Once politically motivated attempts to link it with the Pulwama incident and the legitimate Kashmiri struggle for the realization of the right to self-determination were removed, the current amended listing proposal was approved." Of course, China withdrew its opposition after consultations with Pakistan, and that Pakistan agreed to the listing after its objections were addressed. China and Pakistan are on the same page and support each other on all national, international or regional issues. During his recent visit to China, Prime Minister Imran Khan had met President Xi Jinping and Prime Minister Li Keqiang and discussed matters of mutual interest. Reviewing with satisfaction the historical development of China-Pakistan relations and the great strides made, both sides in the joint statement agreed to further strengthen the China-Pakistan all-weather strategic cooperative partnership in line with the principles set forth by the treaty of friendship, cooperation and good-neighborly relations signed in 2005.
This time, the resolution was presented on its original merit and got passed. As per the resolution, his assets should be frozen, travel ban and arms embargo should be imposed. But, Pakistan due to its own policies, has already frozen his assets and imposed a ban on his travel and arms embargo since long ago.
In a matter of fact, Pakistan was the victim of terrorism for almost the last four decades. We have sacrificed 80,000 precious lives, which no other nation can afford. We suffered an economic loss of approximately 250 billion US Dollars, which no other country can afford individually. The net loss in term of time, losing 4 decades means loss of almost two generations. Emotional suffering is much more and beyond any estimation.
Pakistan was compelled to formulate "National Action Plan" at its own and has been implementing successfully for several years. Our achievement to the over-come menace of Terrorism has been acknowledged by the international community. Under the National Action Plan, Pakistan has taken all possible measures to eradicate terrorism from grassroots. Actions against Masood Azhar was part of our national priority. It has nothing to do with any third country.
UNSC's decision in respect of Masood Azhar may be the last nail in Modi's Elections. Indian Elections are based on "anti-Pakistan" and "hate-Pakistan", Modi did his best to hate-Pakistan, harm-Pakistan, Isolate-Pakistan, etc. But all of his efforts went wrong and Pakistan has emerged as one of the most resilient nation, moderate, peace-loving and visionary nation. Pakistan's narrative is more acceptable to the international community.
Horror in Sri Lanka and Love Fest in Vladivostok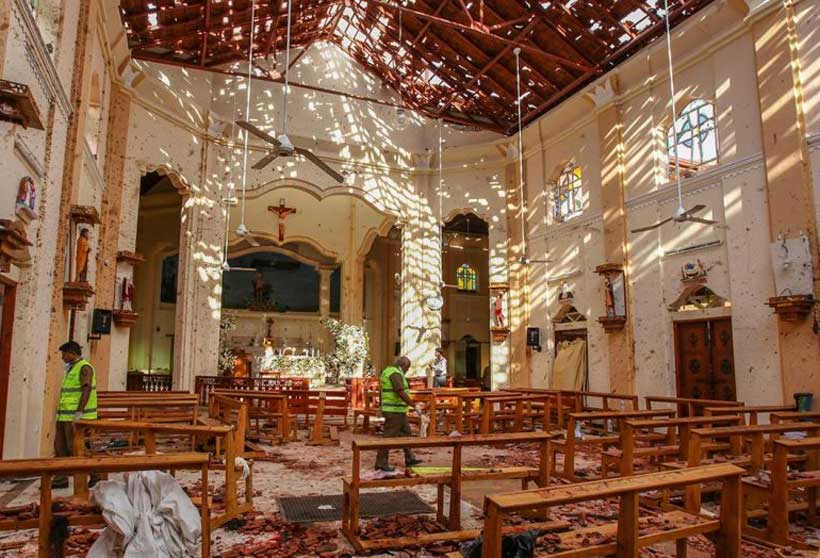 The horrendous Easter bombings in Sri Lanka make little sense; the question remains, why? Following 30 years of civil war between the majority Buddhist Sinhalese (75%) and the minority and mostly Hindu Tamils (11%), who felt discriminated against after the country won independence from the British, it had enjoyed a decade of peace.
The Muslims are another minority in Sri Lanka. They have been under attack in recent years by a new aggressive Buddhism rearing its head. So why should Muslims attack Christians a fellow Abrahamic minority when there has never been any discord between them, and when they could be natural allies.
After ISIS claimed responsibility displaying faces-covered photos of the bombers (except for the leader whose face was uncovered), the murkiness of the circumstances precipitated out. He who pays the piper calls the tune they say, and the local group (National Thowheed Jam'aath) who were the instruments, did not have the wherewithal or the resources on their own — just a leader radicalized by attacks on Muslims by the extremists among Sinhalese Buddhists a year ago.
According to ISIS, it was revenge for the New Zealand mosque bombings but it was also designed to hit the tourist trade. Then too, Zahran Hashim the leader of the group, and who himself is thought to have carried out the attack on Colombo's Shangri La Hotel was of Tamil background. The cycle continues.
Needless to say the attack on Christians also wrong-footed the security forces for they had intelligence reports since January, but clearly had little or no security presence. Will there be retribution? That is what Muslims fear (and ISIS wants) for it generates more recruits to continue the madness.
How did ISIS emerge? It might be repetitious to say so, but it takes the brutality of war to generate extremists. Think of the IRA, or the Tamil Tigers who invented the suicide bomber. The crazed path of destruction created in the Middle East and North Africa by the US will leave a trail many years hence.
And not only there, as the revolution fomented in Ukraine has led to a civil war, with Russia backing the ethnic Russians of the Donbass region in East Ukraine. Just this week, Russian president Vladimir Putin issued an order simplifying the procedure for them to obtain Russian passports. Is this another step towards eventual annexation?
Meanwhile, Mr. Putin has decided to fill the void left when Donald Trump in Vietnam walked away from what he called a bad deal with Kim Jon Un of North Korea. Kim had demanded an end to all economic sanctions before he would begin to dismantle his nuclear weaponry. Kim had a point: it is clearly not easy to replace destroyed armaments unlike sanctions.
Putin is now playing the role of global power broker with North Korea drawing the attention Trump had received briefly until the falling out. A new bromance? Perhaps, and one important enough for Putin to travel across seven time zones to Vladivostok for the meeting. Kim was met with great ceremonial pomp and treated to a lavish banquet laden with delicacies; thus indulging his twin weaknesses for deference and good food. No cheeseburgers, thank you — in marked contrast to Trump's favorite food.
What does Putin get? Along with being seen as an influencer in North Korea, he could well become its intermediary, the go-to guy. The wily Putin seldom loses. He waits and watches, watches and waits. For Kim, his two neighbors Russia and China have been his strongest support for generations, to which he now returns.
He tried to emulate China, wanting capital and western firms to invest and kickstart a commercially moribund economy. But Trump's price was too high. One wonders whether Trump will expound on the Art of the Missed Deal if he loses the next election. But then the 'curiouser and curiouser' Democrats might ensure that he does not have to.