"Radical Islamic Terrorists": How is President Trump doing in his first 100 days in Office?
Authors: Anne Speckhard, Ph.D. & Ardian Shajkovci, Ph.D.
[yt_dropcap type="square" font="" size="14″ color="#000″ background="#fff" ] D [/yt_dropcap]uring the 2016 campaign and in the early months of his presidency, President Trump made "defeating radical Islamic terrorism" a key part of his counterterrorism strategy. He also pledged to intensify operations against terrorist groups like ISIS/Daesh and al-Qaeda as well as refrain from large-scale military interventions that could put the lives of American soldiers in harm's way.
In his State of the Union address to Congress, President Trump also promised to "make America first," demanded that U.S. partners and allies shoulder more of the burden in fighting terrorism, and said the U.S. can no longer be the world's policeman spending American treasure and spilling American blood overseas. During his campaign having already labelled Brussels, hash-tag hellhole, he began his first 100 days in office by reprimanding key European allies and expressing disdain for international organizations such as the U.N. and NATO. Although consistent with much of what he promised on the campaign trail, his decisions represented a more assertive shift in U.S. foreign policy and to combating terrorism compared to his predecessor, President Obama.
Yet, as the realities of his Presidential duties hit rhetoric, President Trump has been forced to come around to embracing NATO and reaffirm key alliances. He has also acted out his support for upholding international norms against the use of chemical weapons by bombing Syria. Despite complaining about U.S. responsibilities and his calls for more burden-sharing by U.S. allies, he has also sent more U.S. troops to aid in the fight against Daesh in Syria and Iraq. From a counter-terrorism perspective, it appears he has not yet hit the mark in terms of keeping Americans safer or in defeating "radical Islamic terrorists." In fact, his policies and his "tough guy" stance as the spokesman for the U.S. may be making Americans less safe and fueling, rather than defeating, terrorist recruitment.
While the Obama administration ended the U.S. combat missions in Iraq in 2010 and Afghanistan in 2014, U.S. troops remained in both places, with estimates around 15,000 deployed when President Trump took office. Currently, under President Trump, their presence is increasing. There are at least 6,000 U.S. troops in Iraq and about 300 to 500 in Syria, and more than 8,000 in Afghanistan. President Trump is still playing policeman.
The 6,000 U.S. troops currently deployed to Iraq compares to the peak of approximately 166,000 troops during the surge in November 2007, 4 yet numbers continue to rise, and increasingly U.S. troops are involved in actual combat. Even though orders to U.S. troops in Mosul are to remain behind the forward front lines, military officials acknowledge that this line is constantly shifting while troops clear 200,000 buildings in the city and face IED's and booby traps planted around the area.5 Referring to U.S. troops in Iraq at a March 28, 2017 reception for U.S. senators and their spouses, President Trump announced, "Our soldiers are fighting like never before."6 According to Air Force Col. John Dorrian, spokesman for the military coalition fighting Daesh, U.S. troops in Iraq are not simply advisors or trainers anymore. They have come under fire at different times and have returned fire.7
Interestingly enough, the Pentagon's record on transparency when it comes to divulging the numbers deployed to Iraq remains poor, a sharp divergence from policies under the Obama administration. Eric Pahon, a Pentagon spokesman cited the following reasons for this failure to inform the American public: "In order to maintain tactical surprise, ensure operational security and force protection, the coalition will not routinely announce or confirm information about the capabilities, force numbers, locations, or movement of forces in or out of Iraq and Syria."8 This policy, however, leaves the American people in the dark. It also reflects how deeply and committed the new administration is to troop deployment in Iraq, and now Syria as well.
Military attacks in Yemen, taking place shortly after President Trump took office in January 2017, resulted in the death of a U.S. Navy SEAL Chief Petty Officer, William "Ryan" Owens. President Trump used this event to his advantage during his State of the Union Address by inviting and paying tribute to the SEAL's widow, Carryn Owens. However, some argued that the Yemen raid was poorly planned and executed and that it unnecessarily risked civilian lives, including the lives of American soldiers.we should not, as President Trump may, naïvely expect for Daesh to disappear. Americans find military deployments shrouded in secrecy and some of their best dying in raids, it brings up the question of how President Trump is refraining from spilling American blood or putting "America first."
In March 2017, deployments from Fort Bragg of 240 soldiers to Iraq from a Brigade of 2,000 soldiers at the ready for additional deployments reflects the freedom the Trump administration has granted to its commanders to move forces into the battle zone "without lengthy review in Washington."10 The U.S also recently sent Army Rangers and a Marine artillery unit to Syria, with the Rangers "operating in the northern town of Manbij to deter Turkish-backed Syrian fighters from moving into the area" and the Marine artillery unit "providing firepower for the offensive to take the Tabaqa Dam and cut off the western approaches to Raqqa, which is being carried out by Syrian fighters backed by the United States."11 In March of 2017, an Army platoon was deployed to Iraq to clear away roadside bombs12—a danger that will likely increase as Daesh cadres lose territory and increasingly revert to guerrilla warfare and terrorist attacks on civilian targets. Approximately 2,500 U.S. Army paratroopers are also expected to receive orders to deploy to Iraq and Syria.13 Deployments continue to rise as the U.S. build-up of troops in the Middle East mirrors what happened during the Vietnam war; despite President Trump's claims to put America first and not involve American troops in global conflicts.
Many military analysts and figures agree that the territorial defeat of Daesh in Iraq is nearly complete, especially in light of the success achieved in ousting Daesh from many areas of Mosul in Iraq.14 In Syria, U.S.-backed Syrian Democratic Forces recently launched an operation to seize the Tabaqa Dam, an area near Raqqa where the Daesh Emni (intelligence and external attack operations) had its headquarters.15 Both operations have been supported by U.S. airstrikes, artillery helicopters and U.S. troops acting as advisors, although also shooting and being shot at even inside Mosul. The numbers of U.S. troops operating in Mosul was doubled in January 2017.
While the defeat of Mosul and Raqqa will make it difficult for Daesh to hold territory and have any semblance of a state, we should not, as President Trump may, naïvely expect for Daesh to disappear. In our research interviewing Daesh defectors globally, we have been told the plan is to shave beards and blend into society mounting urban guerrilla warfare and terrorist attacks17—like the one that occurred while we were in Baghdad in April, 2017. A truck bomb exploded at a checkpoint, igniting three additional tankers that were present to make that sort of conflagration. More attacks of this type are expected in Iraq, as Daesh has cleverly stored explosives in secret locations. In Syria, reports are that Daesh is training female cadres in combat operations, placing sticky bombs and training as suicide operatives.18 Total defeat of Daesh will not be simple.
We must also keep in mind that the very security violations that gave rise to Daesh in the first place are still rife in both Syria and Iraq. Sunnis in Fallujah, Mosul, and other areas of Anbar raise concerns about serious human rights violations, killings, and disappearances of Sunnis, even women by Shia death squads. Videos shown by a former Sunni resistance fighter in Amman in November 2017 depicting a teenage boy being dragged by Shia militia members to a tank and run over by it for suspicion of being in Daesh, are circulated in the Sunni parts of Iraq and beyond, creating horror, fear, and sectarian distrust among Iraqis. One press person we interviewed in April 2017, an Iraqi in Erbil, stated she often video recorded the ongoing battle between Shia forces and Daesh, especially in the Mosul areas, but was never allowed to interview the detained Daesh fighters as they were shot immediately without any trials by the Shia troops. Similarly, others have told of witnessing Shia forces dragging dead Daesh cadres through the streets of Mosul or letting their bodies rot in place. Such actions are unlikely to create any sense of trust or security among Sunnis for the government of Iraq.
Daesh, and al-Qaeda before them, have always been adept at using U.S. troop misdeeds and civilian kills as a tool to stir up anger against the West and garner more terrorist recruits. During the first three months of President Trump's presidency, there also has been a "significant uptick in the number of airstrikes targeting terrorists in the Middle East, North Africa, and Afghanistan." We must hope that civilians are not high among those killed as video footage of civilian victims is exactly what groups like Daesh use to incite hatred against Americans and fuel recruitment into their terrorist cause.
Thus, when a U.S. airstrike killed scores of Iraqi civilians in Mosul on March 17, 2017, it may have been exactly one of those events which the terrorist group can use for recruitment, even while it is losing territory.22 As more and more American troops get embroiled in Syria and Iraq, we must hope the military has 'upped its game' regarding a small footprint and for observing human rights. We cannot afford any major scandals like Abu Ghraib or the Marine rape and killings in Haditha that poured fuel on al Qaeda's recruitment, though one remains concerned when senior White House officials make claims such as "Theater commanders have been unshackled. Everyone's been unshackled to do their job," referring to a lifting of many combat restrictions by the Trump administration over the military that were in place during the Obama administration. While that may be good for U.S. military morale, it creates dangers as well.
President Trump now allows counterterrorism airstrikes outside of a conventional war zone, such as Afghanistan, to be ordered without vetting by the White House and other agencies—also creating the possibilities of over doing it. On April 13, 2017, General John Nicholson ordered the dropping of the largest non-nuclear bomb in the U.S.' arsenal to root out a complex of tunnels and caves in Afghanistan used by the Daesh affiliate in Afghanistan, Daesh-Khorasan. Some journalists reporting on the bomb's nickname of the "Mother of All Bombs," or MOAB, were quick to say "This is what freedom looks like" while President Trump praised the general's decision to drop the MOAB on Daesh, which he and his administration believe sent a cautionary message to all of the U.S.' adversaries.26 Indeed it did, although whether that message is what he and his administration hope it is, remains another matter. One can imagine Daesh and other terrorist groups playing such news footage with the voice-overs of "this is what democracy looks like" in their recruiting videos.
In the fight against terrorism, President Trump has mainly engaged in rhetoric that purports to make America safe and to put "America first." In reality, however, his policies may be doing exactly the opposite. While nearly no one disagrees that Daesh' ability to hold territory in Syria and Iraq should be seriously degraded, if not altogether destroyed, naïveté about whether that will be an end to Daesh is dangerous. In addition, heavy involvements of U.S. troops, particularly in combat roles, may fuel Daesh recruitment elsewhere. Given that Daesh is instructing its cadres to stay home and attack in place, this may lead to attacks similar to the ones recently witnessed in London, Stockholm, Brussels and Paris where Americans have also been killed. Keeping us safe means we can safely travel through European airports, shop and dine on tourist destinations without fear.
Equally important, President Trump's poorly laid out immigration policies that targeted first six predominantly Muslim countries for the visa ban and later cut that to five may have played right into the hands of groups like Daesh. They argue that Islam, Muslim lands, and Muslims are under attack. These are groups who have long sought to create hatred and a divide between Muslims and the West to be able to recruit more Muslims to their cause. When President Trump speaks about banning access to Syrian refugees— many who are not terrorists, but are fleeing from terrorists—and refers to his fight with terrorism as against "radical Islam," but fails to speak about the many Muslims who are also victims of terrorism, he is playing right into the hands of groups like Daesh. The same happens when he fails to speak against and pursue the right-wing terrorists who have killed innocent Muslims. He is playing the villain in their black and white view of the world and giving them cause to claim that Americans hate Muslims.
President Trump's core personality-based leadership traits are often characterized as extreme and unusual for any presidential candidate. To succeed against terrorists, he needs to be able to think beyond himself, to get to the heart of the matter, and put himself in their shoes, such as in the case when he included Iraq in the visa ban. He and his administration failed to consider that Iraqis might retaliate and ban Americans working with NGOs and who, in many cases, are actually directly supporting U.S. military and U.S. combat efforts in Iraq. Iraqis are also a major partner in the fight against Daesh. He cannot often see beyond his own rhetoric, but to succeed, he needs to.
We need carefully thought out policies that do not inflame further tensions with our trusted allies. We also need carefully controlled troop deployments if we want to work effectively against the brand that Daesh is selling—that is, a promise of an alternative world governance which will continue to sell regardless of whether Daesh loses its territory in Syria and Iraq. We have seen upwards of 31,000 foreign fighters accept the Daesh dream of their so-called Islamic Caliphate and pour into Syria and Iraq from 86 countries. The Daesh brand continues to flourish despite their territorial setbacks, and their franchises operate in at least 30 countries. Unless we get smart and pull together, we will continue to see terrorist groups like Daesh winning in small victories and countless terrorist tragedies continuing to be enacted in our cities and airports and by extension witness larger tragedies involving hundreds of thousands of displaced persons who will continue to seek refuge in our Western countries. President Trump has now put a reasonable, seasoned General in charge of defense and another in charge of National security. Let us hope they advise him well going forward, and he does manage to defeat the current terrorist menace.
(*) Anne Speckhard, Ph.D. Director, ICSVE and Non-Resident Fellow of Trends & Ardian Shajkovci, Ph.D. Director of Research/Senior Research Fellow at the International Center for the Study of Violent Extremism (ICSVE)
This article first appeared as a chapter in The Changing International Order published by Trends Research and Advisory http://trendsinstitution.org/wp-content/uploads/2017/06/Changing-International-Order-Master-File-Columns.pdf
The Islamic State's reviving scheme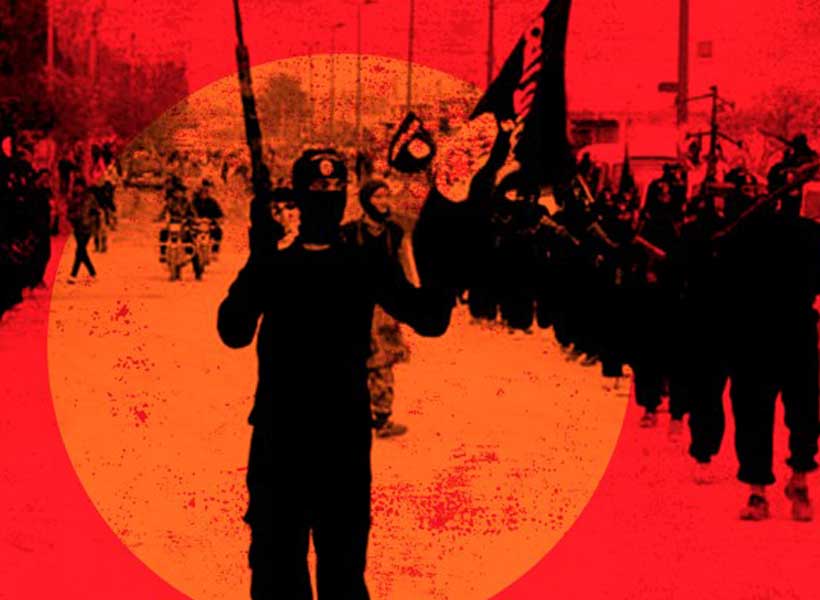 Despite the fact that ISIS lost 98 percent of its controlled territory, it is aiming for a reforming and coming back in the Sunni populated areas in Syria and Iraq. Due to the current war situation and its developed financial resource. ISIS used to relay on the territory under its control to collect billions of dollars through criminal activities such as taxation, extortion, robbery and the illegal sale of the curd oil. Now the group has shown its ability to collect money regardless of controlling large areas.
After the rise of ISIS in 2015 and the takeover of vast areas in Syria and Iraq, its budget estimation reached $6 billion, as a result, the Islamic State is considered as the wealthiest terrorist entity in the history. The question posed is how such a terrorist group budget could become equivalent to a state-nation budget? In 2015 the Islamic State main financial resources were; oil and gaze which gathered about 500$ million in 2015; taxation that generated approximately $360 million in the same year and finally; about $500 million robbed from bank vaults in Mosul.
Today the situation is different, the Islamic State has lost the majority of its territory. The global coalition had destroyed ISIS infrastructures in the Middle East as well as its communication routes and had killed the idea of the hegemonic Islamic caliphate in the region. Meanwhile, the Islamic State is struggling to control the last 2 percent of its territory. Therefore, its revenue stream from the main resources has been rapidly shrinking out.
As a result, ISIS no longer relies on the controlled territory for its financial survival. For example, ISIS leadership may have smuggled around $400 million out of Syria and Iraq. Laundering this money through fake entity is likely to occur especially in Turkey. Some other cash could be converted into valuable items and stockpiled to be used in the future.
The stockpile cash will provide the group with more than enough fund to continue as a clandestine terrorist movement with the ability to conduct campaigns of guerrilla warfare in the region. On the other hand, ISIS has supported its financial situation with a variety of funding portfolio. It has developed a range of criminal activities that do not require controlling territories such as kidnapping for ransom, drug smuggling and trafficking in antiquities.
Over the next years, the international community seeks to provide help for Syria and Iraq to recover. The reconstruction aid could provide an attractive target for the Islamic State and a possible financial boost to its comeback. It is possible that the Islamic State begins skimming off reconstruction contracts, the only way is to establish connections with the local officials which is not difficult for a terrorist entity with a huge amount of cash. Finally, the rise of the Iranian threats in the region reflects in many stakeholder's fears from an Iranian's control through Hezbollah over ISIS past territories. Therefore, a continuing support from regional states to the terrorist group is possible if ISIS adopts a suitable strategy to the supporters interests in the region.
The combination of the criminal activities, the reconstruction plan and the regional states financial support in the future will encourage the Islamic State to regroup and reorganize. For instance, in Kirkuk, the militants created a fake checkpoint to attack security forces earlier this year. Moreover, in Diyala and Saladin, sleeper cells activity began to hit back. The U.S. policy in the Middle East tends to view the war on terror as separate phases while jihadis consider it as one long war. Until the West recognize this, ISIS is likely to come over to repeat its strategy and to reviving the Islamic caliphate project in the future.
Religious radicalism as a trend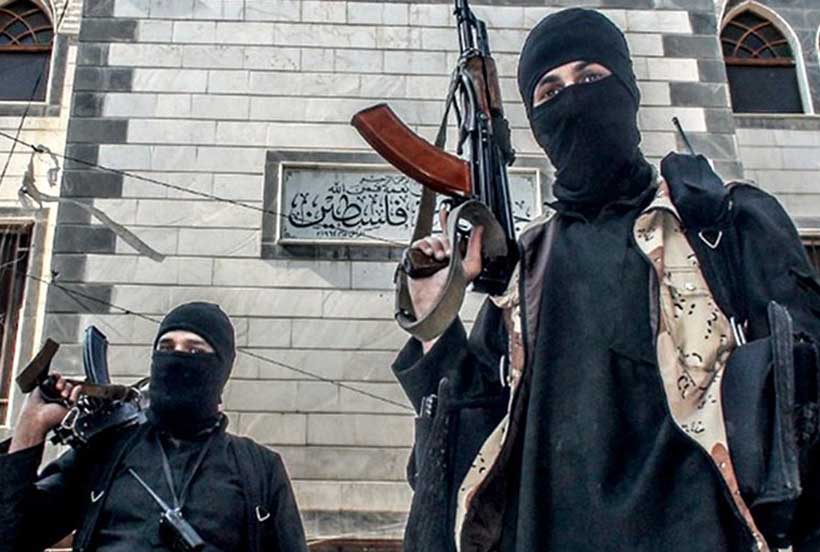 IN RECENT YEARS, much has been said about radicalism and its varied offshoots. True, the number of terrorist acts climbs up, the popularity of extreme right political forces grows, and the wave of left radical and anti-globalist movements, migration crises and international tension is rising. This is how everyday realities look in many countries of the world.
France is one of the European countries in which radical trends are only too obvious. At the 2017 presidential election, Marine Le Pen and Jean-Luc Mélenchon, two radical politicians who represented anti-establishment political movements, reaped 41% and 51% respectively of the votes cast by young voters aged between 18 and 24. On the whole, the Fifth Republic is getting accustomed to violence against the law and order structures, destruction of material assets during rallies, protest acts that keep lyceums and universities blocked for a long time, and rejection of republican values that looked unshakable not long ago. Today, when fifty years separate us from the May 1968 events, we can talk about "banalization of protests" not only among the groups on the margins of society but also among its law-abiding part.
Late in 2015, after a series of terrorist acts in France a group of scientists, mostly sociologists of the French National Center for Scientific Research (CNRS) and the Paris Institute of Political Studies (Sciences Po) launched a large-scale research project to identify the factors responsible for the spread of radical ideas among the younger generation. In April 2018, the results were published in a monograph The Temptation of Radicalism  one of the hits on the French book market.
The project is a unique one: for the first time, academic science turned its attention to the younger generation rather than to terrorist acts and those who commit them; it has become interested in the process of radicalization and the factors that plant the ideas of radicalism in the minds of high school students.
A vast, and most interesting, part of the book that deals with religious radicalism, one of the main objects of attention of the public and the media, offers two important conclusions that devalue the old and generally accepted opinions.
Sociologists have detected two component parts or two stages in religious radicalism: the "ideological" as devotion to the fundamentalist religious trends and "practical," the adepts of which are more than just religious fanatics – they justify violence for religious reasons.
The authors of the book under review who obviously prefer the term "religious absolutism" to "religious fundamentalism" have repeatedly pointed out that it is present in all world religions; the poll, however, revealed that religious absolutism was more typical of Muslim high school students.
Religion, or to be more exact, extreme Islamist trends combined with the male gender is the main factor of religious radicalization of the French youth.
This sociological study has demonstrated that the French national and confessional politics that for many years relied on the thesis that radicalization among the younger generation was caused by social and economic factors should be revised. This book made a great contribution to the broad and far from simple discussion of the place and role of Islam in French society, into which not only extreme right political movement are involved. In his speech of May 22, 2018, President of France "poured cold water" on the plan to shake up the banlieues devised by Jean-Louis Borloo. The president pointed out that more money poured into sensitive zones would not solve the main problem of radicalization.
first published in our partner International Affairs
Several armed gunmen martyred and wounded several of their compatriots during an armed attack during an armed parade in Ahwaz on Saturday, September 31, at the same time as a parade of armed forces throughout the country.
Yesterday, at the same time as the national parade on September 31st, four armed elements arrested the demonstrators at the parade of armed forces in the city of Ahwaz, where 25 civilians were martyred and 60 others were wounded in this terrorist act.
Many officials and statesmen from different countries, including Russia, Iraq, Pakistan, Turkey and Syria, conveyed sympathy to the Iranian people in condemning this move, but on the other hand, some of the countries and their affiliated media, including Saudi Arabia's al-Arabiya, while dodging terrorists, read the incident and reduced its level to an armed attack, tacitly supporting the terrorist elements of the attack.
While in the early hours of the Ya'qub al-HarTestari spokesman for the terrorist group, "Al-Ahwazia", in charge of the terrorist attack, he was in charge of this terrorist act, but with the passing of hours, the so-called "depths" media group, affiliated with the Takfiri terrorist group In a message posted on its channel, ISIS claimed responsibility for the Ahwaz terrorist attack.
In the back of the scene, some countries, including the United States and Saudi Arabia, are potentially willing to do so. John Bolton, the American senator and Turkish al-Faisal, have been present at most of the Islamic Revolutionary Guards and other opposition groups in the Islamic Republic and have asked them to carry out armed and terrorist acts against Iran. This shows that they are the first number accused, and these returns to their previous will.
Regarding exactly which of the two terrorist groups are responsible for this, it is time to wait for time to identify the hidden dimensions of the incident and also to carry out investigations by security officials, but what is now more rational seems to be to carry out the attack by ISIL terrorists. . The al-Ahwazia terrorist group, an isolated group that claims to support the Arab people, cannot operate at all, while, contrary to it, ISIL elements have such a potential capability.
On the other hand, given the threats of the past few months, the crown prince of Saudi Arabia, Mohamed bin Salman, to throw chaos into Iran, although this ridiculous threat is empty and virtually out of Riyadh's power, the al-Ahwazi terrorist group can be one of Saudi tools for To reach the goals of the saboteurs, but the point is that, firstly, in the province of Khuzestan from the past, different ethnic groups have lived together in peace and there is no social base for the destructive activities of the Al-hawazee group in this region.
The second point is that Khuzestan is a completely Shi'ite Provincial with a religious people and is fully loyal to the Islamic Republic. The injured war in the imposed war was one of the first three provinces that provided many martyrs for the revolution and preservation of the Islamic homeland. Therefore, as stated, there are no social grounds for the activities of al-Ahwazia terrorists in the area, and the action seems to have been taken by ISIL's terrorist elements that have been trained abroad for specific purposes to Iran.
Another issue to be addressed is that the terrorist attack took place on September 31st, coinciding with the start of the imposed war on Saddam Hussein against our country, which the nationwide arsenal of our nationwide parade on this day turned into a scene of the country's broader military power. Becomes, whether this is done on this day means that they wanted to undermine the Iranian power by questioning.
This means that increasing Iran's military and missile capabilities is precisely the goal that the global arrogance, at the head of the United States, is upset and is in the process of its annihilation. Over the past few years, the United States has repeatedly expressed dissatisfaction with the increasing military and missile capabilities of our country, for various reasons, while the terrorist attack has been taking place in the direction of global arrogance, and for this reason After the attack, our countrymen rightly pointed out the tip of the finger and the finger to the United States and the Zionist regime and their regional implications.
The officials in our country, who have been witnesses to the events of the past, are aware that the enemies who launched economic warfare against us are bound to pursue and not be ignorant of the political and security war against our country. Finally, the Islamic Republic, which has so far not been silent on any moves that threatened its people's security, will certainly not silence this action and will punish the agents and supporters behind it.