Exploring Regional Solution for Fishermen disputes in South Asia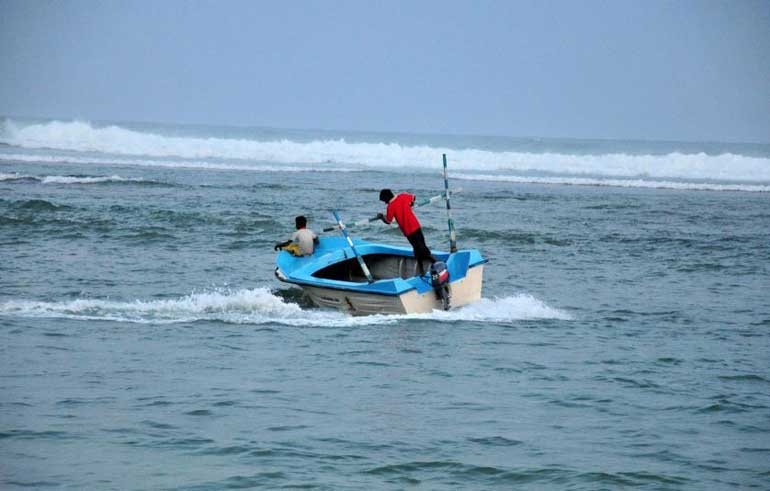 Authors: Niroshika Sajeevani and Mohit Gupta
[yt_dropcap type="square" font="" size="14″ color="#000″ background="#fff" ] F [/yt_dropcap]isherman issue between India and Sri Lanka has been cause of worry for both the countries, it has not only severely impacted bilateral relationship between two close neighbor but also has adversely affected 500000 fisherman community living on both sides of borders.
It has become common to hear news of fisherman of one country entering into territorial water of other, and in consequence getting arrested, there boat getting confiscated. Some time even incidents of shooting on fisherman have been reported from both sides.
If we go into root of this fishermen issue between India and Sri Lanka we can see that problem was born because agreement of 1974 and 1976 between India and Sri Lanka which demarcated maritime borders had not created any corporation mechanism between these two states on fisherman issue. Perusing similar agreement between other countries, it could be noted that there always exist joint mechanism for corporation; for instance in 2013 agreement signed between Japan and Taiwan has created joint fisheries committee. This committee is an institutionalized joint management mechanism created under the principle of equality that aims to maintain order in fishing operations and preserve the bio-resources in the agreement-designated zone as well as areas of mutual concern outside of the designated zone.
Through this article attempt is been made to explore solution for this long lasting problem, having a multi dimensional impact on sovereignty, territorial integrity, security, livelihood, and environment of the region.
Issue pertaining to fisherman is a regional in nature and warrant solution at regional level; there are four key reasons for holding this view. Firstly this issue concerns many countries of South Asia. Fishermen entering into other countries territorial water is not only witnessed between India-Sri Lanka, but it can also be seen between Sri Lanka Maldives, India-Pakistan, India-Bangladesh. Thus this issue is common concerns for many countries of the region, hence available regional mechanism could be triggered to effectively deal with it.
Secondly, this issue is posing challenge to the ecology of this region at large. Fishermen are using trawlers which had severe impact on marine ecosystem . It is because of use of this instrument by fishermen, fish density in Indian side of border with Sri Lanka has severely lowered. Thus unless effective mechanism is not found to address the issue, it will not take much time when all marine resources of the region would get exhausted. In 2006, the UNSG reported that 95% of damage to seamount ecosystems worldwide was due to bottom trawling, Use of this mechanized devices have been banned and regulated in various places.
Thirdly, this issue directly has trade implication across the world. This region owing to richness of its marine resources is one of the leading exporters of marine food across the globe. Thus if effective mechanism for settling this fishermen issue is not designed and regulated and mechanism for ensuring sustainable fishery is not adhered at earliest then not only economy of these countries effected but also trade at large at global level will be adversely impacted.
Fourthly, such issues has been successfully been dealt in past with the corporation of regional organization, for instance, European Union has entered into many fisheries agreement with countries of the region, they have come up with predetermined license fishing arrangement whereby fishermen of any country of the region can fish in the water of other country after adhering to the term of this license permit agreement. Thus similar corporation can be envisaged through regional organization existing in the region.
South Asian Association for Regional Agreement (SAARC) could be used as a forum to address this problem. Even though the SAARC regional arrangement is criticized to be failure due to mutual distrust, geo political factors, and ethnic atrocities the SAARC Charter has potential enough to address the persistent regional issues like illegal fishing across borders. Objective of SAARC Charter of promoting the welfare and quality of life , accelerating economic growth and opportunities for individuals to realize their potential , contributing towards mutual trust and to promote active collaboration and mutual assistance in the economic, social and technical fields , are directly linked to address issue related to poor fishermen community of the region.
The Council of Ministers is main decision taking body in this organization. As per Article IV (c) of SAARC Charter, council of Ministers can take decision on new areas of cooperation. Accordingly, regulating fishery industry can be identified and decided as new area of the cooperation in the region. Since main reason for engaging in illegal fishing are economic vulnerability, unawareness of fishermen about the maritime boundary, ignorance of the consequences of illegal fishing and harmful ecological effects of using trawlers, hence awareness building programmes could be organized through the Action Committee under SAARC .
Moreover joint patrolling is another mechanism that could be adopted to deal with the issue. Australia and Indonesia currently follows this method to combat against illegal, unreported and unregulated fishing. Thus Action Committee of SAARC could facilitate joint patrolling within the Indian Ocean water while defending the territorial integrity of the respective country.
Beside this, Foreign Fishing License Scheme could also be promoted through SAARC for providing legal permit for the fishermen to enter into another state's territorial water. Introducing vessel tracking devices in fishing boats to determine the location could be another suggestion that can be promoted through this organization. SAARC can also propose Regional Guidelines on illegal, unreported and unregulated fishing practices (IUU), in 2008, the EU had came up with such Regulations to prevent, deter and eliminate IUU .
Beside SAARC, BIMSTEC (Bay of Bengal Initiative for Multi Sectoral Technical and Economic Cooperation) is another important sector driven cooperative organization through which issue could be addressed. As per Article 6, fishery is one of the areas of economic cooperation listed. Fisheries Expert Group Meeting which was held in Thailand in 2001, the members agreed to adopt "Ecosystem-based Fishery Management in the Bay of Bengal" . Further, BIMSTEC Leaders Retreat Outcome Document of Goa in 2016 also identifies, "cooperation in sustainable development of fisheries in this region" as an important dimension. Thus, BIMSTEC is another potential regional arrangement through which issue could be handled.
Finally it could be said that this fisherman issue has given great opportunity to regional forums like SAARC and BIMSTEC to show that they are potent enough to peacefully resolve issue having adverse impact on unity and mutual trust among the members. These regional organizations therefore must harness this opportunity and should thereby come forward to contribute in developing a long-lasting atmosphere of corporation and association among countries of the region.
(*) Niroshika Sajeevani, practicing Advocate at Supreme Court of Sri-Lanka and Mohit Gupta, practicing Advocate at Allahabad High Court
Indian Nuclear Explosions of May 98 and Befitting Response
India started nuclear program soon after independence. The Atomic Energy Act was passed on 15 April 1948, leading to the establishment of the Indian Atomic Energy Commission (IAEC). The Prime Minister (PM), Jawaharlal Nehru declared: "We must develop this atomic energy quite apart from war indeed;I think we must develop it for the purpose of using it for peaceful purposes. … Of course, if we are compelled as a nation to use it for other purposes, possibly no pious sentiments of any of us will stop the nation from using it that way." Indian intentions to develop a nuclear device for military use under the garb of ambivalence were there since independence. Dr. Homi Bhabha was the first secretary who is considered the founder of this program.
The IAEC established a new facility in January 1954, the Atomic Energy Establishment, Trombay (AEET); later in August 1954 the Department of Atomic Energy (DAE) was created with Dr. Bhabha as Director to function directly under PM. The AEET facility was renamed asBhabha Atomic Research Centre (BARC) in January 1967 after the death of Homi Bhabha. On May 18, 1974, India conducted an underground nuclear test at Pokharan in the Rajasthan desert, codenamed "Smiling Buddha." The government of India claimed it a peaceful test, but it was actually part of an accelerated weapons program. The world reaction was not strong as expected. United stated and Canada criticized the test as they had provided aid to India for nuclear project which was supposed to be for peaceful purposes. Later on due to violation of understanding between two countries, Canada withdrew assistance to India. Chinese stance was that it would affect the stability in South Asia. After this event, Nuclear Suppliers Group (NSG) was established which gives guidelines to regulate the transfer of sensitive nuclear material. However, India continued pursuing vigorously its nuclear program to develop weapons of mass destruction.
During election campaign in February 1998, the Bhartia Janata Party (BJP) had announced in its manifesto that if elected it would seek to "exercise option to induct nuclear weapons". The PM, Atal Bihari Vajpayee of BJP, gave orders to conduct nuclear tests on 11 and 13 May 1998. A total 5 nuclear devices were exploded. The Indian PM, very proudly claimed that India has become sixth nuclear weapon state and should be treated by the world. Indian stance towards Pakistan drastically changed. The senior Indian hierarchy started giving provocative statements against Pakistan. The Indian home Minister L.K Advani said, "Islamabad should realize the change in the geo- strategic situation in the region and the world. It must roll back its anti- India policy especially with regard to Kashmir." The Corps Commander in Indian occupied Kashmir held an unprecedented news conference and advocated his plans to attack Azad Kashmir across the LOC. The world reaction to Indian nuclear explosion was not as strong as envisioned. Extracts from the President Clinton speech from CNN broad cast of 12 May 1998, are,"I am deeply disturbed by the nuclear tests which India has conducted and I do not believe it contributes to a safer 21st century. The action by India not only threatens the stability of the region, it directly challenges the firm, international consensus to stop the proliferation of weapons of mass destruction."The other major world powers also showed reluctance in penalizing India.
2.The Pakistan atomic energy program was started much later as compared to India. The Atomic Energy Commission (PAEC) was established in 1956 to participate in Atoms for Peace Program announced by the US administration. The program continued at slow pace for peaceful use till detonation by India in 1974. This strategic development was perhaps the first that pushed Pakistan in the direction of nuclear tests in May 1998. Dr A Q khan joined the program in 1976and founded the Engineering Research Laboratories (ERL) later renamed Khan Research Laborites ( KRL) at Kahuta near Islamabad, with the exclusive task of indigenous development of Uranium Enrichment Plant. According to Carey Sublette, "Pakistan's Nuclear Weapons Program Development," Nuclear Weapons Archive, January 2, 2002, the nuclear program of Pakistan developed speedily in 1980s and it had conducted the first cold tests of its nuclear device in 1983. According to Presseler amendment of 1985, Pakistan was required to get a certificate from the President of USA that it did not possess nuclear device for getting economic and military aid from USA, which was not signed by the President in 1990. Hence the aid to Pakistan was stopped. It happened soon after former USSR left Afghanistan.
3.On 11 may 1998 when India conducted first 3 nuclear tests, the PM of Pakistan, Nawaz Sharif, was on official visit to Kazakhstan. The Defense Committee of the Cabinet(DCC) convened on 13 May was chaired by PM, attended by the federal ministers and three services chiefs (Gen Jahangir Karamat was CJCSC as well). Dr. Samar Mubarakmand represented PAEC in place of Dr. Ishfaq, the chairman who was abroad, and Dr A Q Khan, the KRL. At closing of the meeting it was informed that India has conducted another nuclear test. The political, military, economic and technical considerations were obviously discussed thread bare. The political and military leadership was on the same page in the decision making process. Gohar Ayub the foreign minister present in the meeting writes in book, "Testing Times", page 35, that when Raja Zafar ul Haq asked General Jahangir Karamat for his views, he said "we could match India, but the decision to do so would have to be a political one". Dr. Samar Mubarakm and gave ten days' time for preparations to conduct the tests. The site and tunnel had already been selected.
On 18 May, after a lot of deliberations with different segments of the society and the opposition parties, the PM gave go ahead to Chairman PAEC to test nuclear bombs on 28 May 98. This was a unanimous decision of national importance. The government and military leadership, opposition parties, and general public were firmly on the same page. The PAEC team headed by Dr. Samar under the supervision of Army Corps of Engineers sealed the tunnels on 25 May. On the evening of 27 May the site was made ready for tests and conveyed to PM. Seventeen days starting from 11 May when India conducted first test till Pakistan responded on 28 May were very critical for the PM, Foreign office and GHQ. They were mulling over ways and means to allay the international pressure in the form of sanctions, and attimes lucrative offers for economic aid in lieu. The President of USA called, PM several times to convince him not to go nuclear.
On 27 May a day before nuclear detonation he called our PM several times. A presentation by the participants of War and National Defence Courses,(1997-98), was scheduled on 28 May at 1000 in National Defence College (NDC) now NDU for the PM which was attended by the ministers and services chiefs. The writer of this article was undergoing war course and present in the auditorium. The topic words to affect was "Should Pakistan Conduct Nuclear Explosions or Exercise Restraints". Points against the detonation were, weak economic conditions, will further worsen after slapping of economic sanctions. Points given by the panel to conduct explosions were much stronger. The panel concluded presentation saying, "Now or Never". There was a big applause. The environments prevalent in the auditorium, and smiling faces of the senior hierarchy indicated that Pakistan will carry out nuclear tests very soon. The same evening at 3:15pm, Pakistan gave befitting response to 5 Indian nuclear explosions conducted on 11 and 13 May 98, by exploding 5 nuclear bombs and sixth on 30 May at 11:55am. After successful explosions the PM claimed that Pakistan has become seventh nuclear state.
Is PTM Genuine to its Cause?
Pashtun Tahafuz Movement (PTM) v/s Sate is a fiery tale which none can anticipate how it will end. Sparked from the extra judicial murder of model aspirant Naqeeb Ulllah Mahsud on January 13, 2018, the movement continue to get a constant hype on the political spectrum of Pakistan. Initially named Mahsud Tahafuz Movement turned into Pashtun Tahafuz Movement when the case was put forward to the court and Rao Anwar was arrested. However, things got transformed as PTM started taking a constant nudge with the state. From the protest in front of press club in Islamabad, in 2018 to different rallies across country things shifted vigorously. PTM's defiance is mainly pointed at criticizing the military institution and falsely blaming the institution for their plight. But the question rises that is PTM another mainstream political movement subjected for the elites rather than addressing the actual issue? And are they trying to internationally politicize the issue in order to demoralize the efforts of Pakistan?
On April 29, 2019, DG ISPR Maj Gen. Asif Ghafoor, military spokesperson, addressed PTM leadership and apprised them that the time has come when legal actions is mandatory to be taken against them. He further claimed that the financial records makes the existence of PTM skeptical as they are directly being funded by the foreign factions from neighboring countries for their protests and rallies. He was also of the view that PTM is being used by the foreign factions to instigate instability when Pakistan has achieved relative peace. However, the fact should not be neglected that the Government of Pakistan and military establishment acknowledges the demands put forward by the leadership of Pashtun Tahafuz Movement. At various points both, government and military, tried to engage with them in a collaborative manner. Recently on April 16, 2019, Senate Special Committee met the PTM leadership along with the MNA Mohsin Dawar. Even before, when the movement was in its early phase military was the first one to engage with them. When a request was put forward by the PTM leaders to meet military in order to express their grievances, it was agreed. Meeting was held between PTM delegation of 15 members and DG, ISPR Maj Gen Asif Ghafoor on Feb 08, 2018, in which apart from primary demand of justice for Naqeeb Mahsud there were other 4 demands. The military showed consensus on all of them. But the duality of the PTM should not be unremembered as on one side it engages with the government and the military but at the same time the constant barraging on the state and its institutes continues through social media. Things got more complicated as the tone of PTM got discordant day by day. The relentless spewing of hate and impudent comments against the state and its institution clearly show as on whose side PTM is. Movement is kind of drifting away from the true cause when the anti-state and separatist slogans and hymns are openly vocalized in the rallies and are now directed to demoralize the standards of army rather than demanding the rights.
With constant efforts from both government and military the PTM appears reluctant to develop a consensus. Keeping this whole saga in mind One might consider that either PTM leaders are not well negotiator or they don't want to negotiate and the picture is much larger then it seems.
In 2018, a commission was also formed to facilitate PTM which included high ranks from the military and reputable civilians. State was persistence in facilitating the PTM grievances. DG ISPR also highlighted in his briefing that in order to remove landmines, a team was formed and is currently putting every effort at their disposal. The team had cleared 45 percent of the area and in pursuit of the task 101 Jawans had lost their lives. State constantly acknowledges the demands of PTM but PTM and its virtual diaspora have failed to acknowledge the efforts made by the state.
Pashtun makes up to 15% of the total population of Pakistan. What will happen if this number of population, a province indeed is brought in confrontation with the state? It will be enough to vandalize the socioeconomic fabric of Pakistan. Pashtuns of Pakistan have always been delicate segment of Pakistan as they were in the crossfire between Pakistan's efforts against eradicating terrorism. It makes them soft target and vulnerable to be used by animosities against Pakistan. The point to ponder is that despite the efforts, and acknowledgement of their grievances by the state why this matter is getting more intense whereas the fact should not be forgotten that both parties are on same line in terms of addressing the problem. The only way this can be resolved is when the PTM stop being patsy against Pakistan and show real concern to give solace to the Pashtun community rather than exploiting their grievances
RSS: Grim Reality under the Secular Veil of India
Religious extremism is not something novel to mankind. Between 132-136 CE, Romans faced the confrontation with the Jews. A Jew extremist, Simon Bar Kokhba, led the revolt against Romans known as Kokhba Revolution. He succeeded in establishing a Jew state which lasted for just three years, ultimately falling again in to Roman hands.
Under constitutional veil almost every other nation has some sort of religious or ethno extremist factions in their ranks with mass support. India too, which claims to be a true secular model in the subcontinent has their own version of extremist militia and what is worth worrying is that it is well organized and well structured.
RSS or Rashtriya Swayamsevak Sangh is an extremist Hindu vigilante militia which is being nurtured by many political hands. It came into existence in 1925 by Keshav Baliram Hedgewar – a Hindu nationalist. Initially it was established to retaliate against the British raj and Muslims and unite Hindus to devise a Hindu Rashtra (Hindu nation) but in post-independence scenario it became a blot on the secular veil of India. Indian Constitution makes it a secular country but RSS finds it against the norms of Hindustan. It is not the RSS which shifted its discourse but it was India which became a secular state by constitution. Even before the inception of RSS various Hindu nationalist emphasized on the existence of solely Hindu nation. Vinayak Damodar Savarkar,the founder of Hindu nationalist ideology Hindutva (an ideology which aims to form hegemony of Hindus) stated that there is a dire need of a solely Hindu nation.
RSS was banned three times in its post-independence continuity. First it was banned in 1948 after the assassination of Mahatma Gandhi by a Hindu nationalist. The interesting fact is the man named Nathuram Godse, who murdered Gandhi, was not an active RSS member at that time but was once. In 1975 RSS came into scrutiny again when Indra Gandhi banned extremist organizations and imposed emergency across the country, and then in 1992 when dispute over Babri masjid erupted and it got demolished.
But what is making the organization function with full momentum? The organization has a fully functional website where one can recruit itself in the organization. Its proper hierarchical order makes it worth worrying as there is a National leader and then there are Regional leaders to oversee the local dealings. It also conducts daily quasi military exercises in parks and open spaces. On many occasions, the members of RSS were involved in the lynching of Muslims and lower casts Hindus. RSS's Cow protection squad was constantly involved in various incidents during Modi's reign.
Indian Prime minister, Narendra Modi, during an interview revealed that the personality and the discipline he has, RSS played a major role in shaping it. He also said that he became part of the organization at very young age. RSS also played major role in the putting the throne of Delhi under the Modi's feet and is again playing a major role in running his election campaign for upcoming elections.
The institutionalized structure of the RSS makes it unique as it has a Cow protection squad, women wing, Labor union and a farmer union to outreach mass population. On its website, they claim that they have more than 50,000 shakhas, a Hindi word for branches, in villages and different cities across the country. Utar-pardesh, a city with largest population in India and major electoral club in the lower house; it is reported that there are 8000 shakahs only in UP which are there obviously to influence the elections and win majority in the house.
Embedded hate against Muslims and other minorities is not something new, in fact, it is in the core beliefs of the organization. M.S Golwalkar, the second Sarsanghchalak (head of RSS) wrote a book named Bunch of Thoughts which comprised of the lectures he had given to shakhas over the country. In his book he wrote that internal elements pose far greater threat to national security than outside aggressor. Golwalkar than identified three major "Internal Threats: i) Muslims; ii) Christians; iii) Communists. Not just this, in an article published in THE HINDU on November 26,2006 it was revealed that the murder of Mahatma Gandhi was somehow celebrated by the RSS. Moreover, giving reference to the secret documents which he had seen the writer divulged that Golwalker had called a meeting on December 6, 1947, where RSS workers of Govardhan, a town not very far from Delhi. As per the police report regarding the meeting, assassination of the leading persons of the Congress was discussed to create terror and panic among the public and to get hold over them. Just after two days. Golwalkar again addressed several thousand RSS volunteers at the Rohtak Road Camp, Delhi. The police reporter notified that the RSS leader had clearly said that Sangh would not rest content until it finishes Pakistan and if anyone was a hindrance in their way they would not spare them either whether it was Nehru's regime or any other.
Having such militant Hindu organizations flexibly working without any state censorship and proliferating into Indian society is a threat to Indian secular dream. Aimed at making India a purely Hindu state such far-right groups in subcontinent will make exclusive societies rather than inclusive. Intra-state tensions will continue to mount. Which will create the so-called nonpolitical groups like RSS propagating into the Indian society through political interference and can make India's future bleak. With such intra-state terror groups Indian vision for secular and inclusive India will remain a chimera.