Exploring Regional Solution for Fishermen disputes in South Asia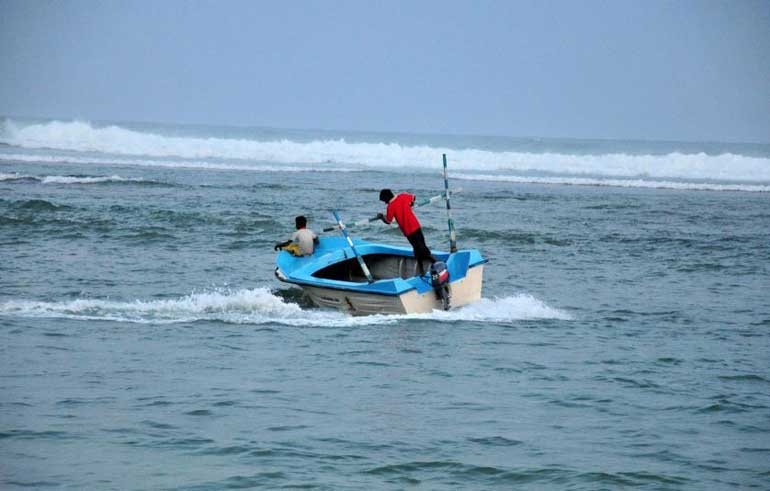 Authors: Niroshika Sajeevani and Mohit Gupta
[yt_dropcap type="square" font="" size="14″ color="#000″ background="#fff" ] F [/yt_dropcap]isherman issue between India and Sri Lanka has been cause of worry for both the countries, it has not only severely impacted bilateral relationship between two close neighbor but also has adversely affected 500000 fisherman community living on both sides of borders.
It has become common to hear news of fisherman of one country entering into territorial water of other, and in consequence getting arrested, there boat getting confiscated. Some time even incidents of shooting on fisherman have been reported from both sides.
If we go into root of this fishermen issue between India and Sri Lanka we can see that problem was born because agreement of 1974 and 1976 between India and Sri Lanka which demarcated maritime borders had not created any corporation mechanism between these two states on fisherman issue. Perusing similar agreement between other countries, it could be noted that there always exist joint mechanism for corporation; for instance in 2013 agreement signed between Japan and Taiwan has created joint fisheries committee. This committee is an institutionalized joint management mechanism created under the principle of equality that aims to maintain order in fishing operations and preserve the bio-resources in the agreement-designated zone as well as areas of mutual concern outside of the designated zone.
Through this article attempt is been made to explore solution for this long lasting problem, having a multi dimensional impact on sovereignty, territorial integrity, security, livelihood, and environment of the region.
Issue pertaining to fisherman is a regional in nature and warrant solution at regional level; there are four key reasons for holding this view. Firstly this issue concerns many countries of South Asia. Fishermen entering into other countries territorial water is not only witnessed between India-Sri Lanka, but it can also be seen between Sri Lanka Maldives, India-Pakistan, India-Bangladesh. Thus this issue is common concerns for many countries of the region, hence available regional mechanism could be triggered to effectively deal with it.
Secondly, this issue is posing challenge to the ecology of this region at large. Fishermen are using trawlers which had severe impact on marine ecosystem . It is because of use of this instrument by fishermen, fish density in Indian side of border with Sri Lanka has severely lowered. Thus unless effective mechanism is not found to address the issue, it will not take much time when all marine resources of the region would get exhausted. In 2006, the UNSG reported that 95% of damage to seamount ecosystems worldwide was due to bottom trawling, Use of this mechanized devices have been banned and regulated in various places.
Thirdly, this issue directly has trade implication across the world. This region owing to richness of its marine resources is one of the leading exporters of marine food across the globe. Thus if effective mechanism for settling this fishermen issue is not designed and regulated and mechanism for ensuring sustainable fishery is not adhered at earliest then not only economy of these countries effected but also trade at large at global level will be adversely impacted.
Fourthly, such issues has been successfully been dealt in past with the corporation of regional organization, for instance, European Union has entered into many fisheries agreement with countries of the region, they have come up with predetermined license fishing arrangement whereby fishermen of any country of the region can fish in the water of other country after adhering to the term of this license permit agreement. Thus similar corporation can be envisaged through regional organization existing in the region.
South Asian Association for Regional Agreement (SAARC) could be used as a forum to address this problem. Even though the SAARC regional arrangement is criticized to be failure due to mutual distrust, geo political factors, and ethnic atrocities the SAARC Charter has potential enough to address the persistent regional issues like illegal fishing across borders. Objective of SAARC Charter of promoting the welfare and quality of life , accelerating economic growth and opportunities for individuals to realize their potential , contributing towards mutual trust and to promote active collaboration and mutual assistance in the economic, social and technical fields , are directly linked to address issue related to poor fishermen community of the region.
The Council of Ministers is main decision taking body in this organization. As per Article IV (c) of SAARC Charter, council of Ministers can take decision on new areas of cooperation. Accordingly, regulating fishery industry can be identified and decided as new area of the cooperation in the region. Since main reason for engaging in illegal fishing are economic vulnerability, unawareness of fishermen about the maritime boundary, ignorance of the consequences of illegal fishing and harmful ecological effects of using trawlers, hence awareness building programmes could be organized through the Action Committee under SAARC .
Moreover joint patrolling is another mechanism that could be adopted to deal with the issue. Australia and Indonesia currently follows this method to combat against illegal, unreported and unregulated fishing. Thus Action Committee of SAARC could facilitate joint patrolling within the Indian Ocean water while defending the territorial integrity of the respective country.
Beside this, Foreign Fishing License Scheme could also be promoted through SAARC for providing legal permit for the fishermen to enter into another state's territorial water. Introducing vessel tracking devices in fishing boats to determine the location could be another suggestion that can be promoted through this organization. SAARC can also propose Regional Guidelines on illegal, unreported and unregulated fishing practices (IUU), in 2008, the EU had came up with such Regulations to prevent, deter and eliminate IUU .
Beside SAARC, BIMSTEC (Bay of Bengal Initiative for Multi Sectoral Technical and Economic Cooperation) is another important sector driven cooperative organization through which issue could be addressed. As per Article 6, fishery is one of the areas of economic cooperation listed. Fisheries Expert Group Meeting which was held in Thailand in 2001, the members agreed to adopt "Ecosystem-based Fishery Management in the Bay of Bengal" . Further, BIMSTEC Leaders Retreat Outcome Document of Goa in 2016 also identifies, "cooperation in sustainable development of fisheries in this region" as an important dimension. Thus, BIMSTEC is another potential regional arrangement through which issue could be handled.
Finally it could be said that this fisherman issue has given great opportunity to regional forums like SAARC and BIMSTEC to show that they are potent enough to peacefully resolve issue having adverse impact on unity and mutual trust among the members. These regional organizations therefore must harness this opportunity and should thereby come forward to contribute in developing a long-lasting atmosphere of corporation and association among countries of the region.
(*) Niroshika Sajeevani, practicing Advocate at Supreme Court of Sri-Lanka and Mohit Gupta, practicing Advocate at Allahabad High Court
Youm-e-Takbeer: When A Responsible Nuclear Power Was Born
Youm-e-Takbeer is a day of greatness when Pakistan already a responsible country was transformed into a strategically mature regional power. It sensibly understood the management and liability of having nuclear weapons for security. Ever since independence, Pakistan is neighbor to a hostile state – India, ruled by extremist Hindutva ideology that has threatened Pakistan's sovereignty and existence. In 1948, India forcefully occupied Kashmir, Hyderabad, and Junagadh areas by massacring people who did not want to annex with India.
In 1971, Indian subverting and destabilizing activities resulted in disintegration of East Pakistan. India till today is covertly sponsoring terrorism through its agents in Iran and bases in Afghanistan to weaken Pakistan. In 1998, India tested nuclear weapons while openly threatening to sabotage Pakistan. Therefore, on 28 May 1998 Pakistan as a direct response also tested nuclear weapons to deter Indian aggression at any cost. Pakistan annually commemorates this day as the National Science Day and also as a reminder of the struggle and great odds it faced in order to defuse Indian threat.
"If India had not exploded the bomb, Pakistan would not have done so. Once New Delhi did so, we had no choice because of public pressure" – Former Pakistani PM Nawaz Sharif.
Acquisition of nuclear deterrence capability was also necessary to project Pakistan's self-sufficiency in defense against any territorial threat. Pakistan's nuclear tests made it clear that when it comes to national honor and survival, Pakistan would maintain a balance of power against its adversaries. Indian acquisition of nuclear weapons compelled Pakistan to build its nuclear muscle for improving national security, otherwise it had no intentions to do so. India's covert pursuit of weapons of mass destruction had drastically heightened the security perception of Pakistan.
South Asian strategic dynamics were changed forever with the advent of nuclear weapons. Former Indian Home Minister L.K. Advani warned Pakistan that it should "realize the change in the geo-strategic situation in the region and the world" and Pakistan must submit to Indian dictation otherwise "will be futile and costly for Pakistan." So, the hostile hegemonic plan of India had to be neutralized by Pakistan through reciprocating nuclear tests. Since then, nuclear dissuasion has played a critical role in political security and strategic stability of South Asia. It is pertinent to note that Pakistan has always been hesitant to engage in the nuclear weapons race in South Asia.
It is quite obvious that Pakistan's decision makers are well aware of repercussions of military conflict and escalation as well as nuclear arms race in the region. Pakistan on numerous occasions has bilaterally proposed India to limit the manufacturing or acquisition of nuclear weapons in order to strengthen arms control and disarmament in the region. India, though, has always declined to sign any disarmament or restraint agreement with Pakistan.
So, it is India, which is to be blame for triggering the nuclear arms race in the region. For instance, following are the occasions when Pakistan proposed restraint solutions to India:
1974 – The establishment of a nuclear weapons free zone in south Asia.
1978 – A joint Indo-Pakistan declaration renouncing the acquisition and manufacture of nuclear weapons.
1979 – Mutual inspections of nuclear facilities.
1979 – Simultaneous adherence to the NPT.
1979 – Simultaneous acceptance of full-scope IAEA safeguards.
1987 – An agreement on a bilateral or regional nuclear test ban treaty.
1991 – Commencement of a multilateral conference on the nuclear proliferation in south Asia.
1993 – Creation of a missile-free zone in south Asia.
1998 – A strategic restraint regime aimed at ensuring a nuclear restraint, establishing a conventional balance, and resolution of all disputes between the two countries.
2004 – A joint agreement to reduce the threat of nuclear war and a missile race.
2006 – A prohibition on development of missile defense systems, and restraint in deployment of nuclear weapons and missiles.
2011 – Again a Strategic Nuclear Restraint Regime (SNRR) pertain to Missile Restraint, Peaceful Resolution of Conflict and Conventional Balance.
2016 – A bilateral arrangement on non-testing of nuclear weapons.
These propositions, however, were met with cold feet by India, which not only decreased nuclear weapons control possibilities in the region, but also pressured Pakistan to enter the nuclear arms race. Unlike India, Pakistan has no offensive strategic approach or aggressive hegemonic design rather, its nuclear capability is purely defensive. A nuclear conscious Pakistan has a strong understanding of the sensitivities involved in military adventurism.
Youm-e-Takbeer has helped Pakistani leaders in making wise decisions to consistently support nuclear nonproliferation. Pakistani scientists and engineers have employed research and development of nuclear technology for peaceful uses. For instance, power generation, agriculture, medicine, and environment. Pakistan believes in peaceful coexistence and as a responsible nuclear country, it has put serious efforts to settle longstanding disputes. If the international community would force India to follow the same, South Asia could not go into nuclear brinkmanship.
The U.S Lauded Pakistan's Assistance in Fighting COVID-19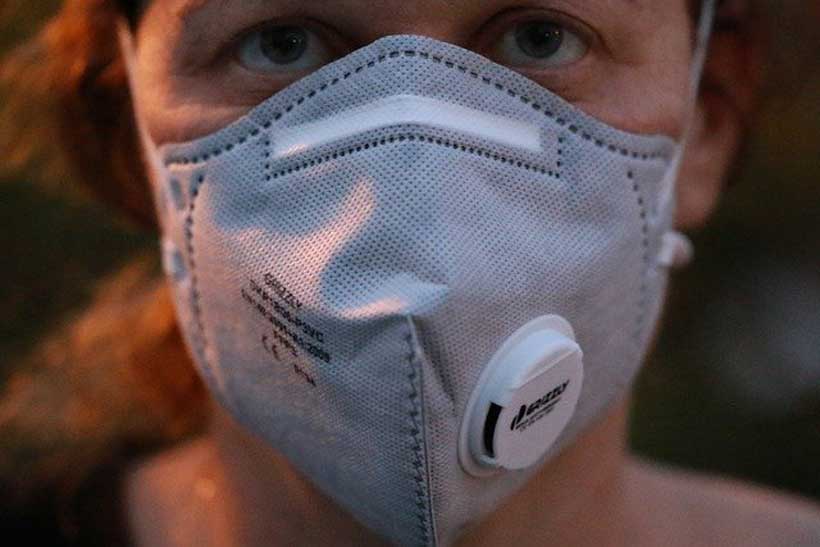 The United States has thanked Pakistan for its donation of protective gear and surgical masks to support the fight against coronavirus. In a Tweet, the US Secretary of State Mike Pompeo appreciated Pakistan's goodwill donation of surgical masks and protective suits to the Federal Emergency Management Agency. He said this delivery is a symbol of Pak-US solidarity in the fight against COVID-19 and termed it a "partnership for the prosperity of the two countries."
Meanwhile, the US Assistant Secretary of State for South and Central Asia, Alice Wells, in her tweet, also expressed gratitude to Pakistan for the goodwill donation. She said our countries' health partnership and the coordinated response would help defeat this virus and rebuild our prosperity.
Earlier, the consignment of Personal Protective Equipment from Pakistan via a C-130 flight from Islamabad landed at Andrews Air Force Base, Maryland. The equipment was also handed over to the US Federal Emergency Management Agency for onward delivery to the US armed forces.
Pakistan values its Seven Decades-long friendship with the US. Although, it is meager Medical Supplies, yet as a token of friendships values a lot. Pakistan is also facing a huge challenge of the outbreak, and the rapid growth is alarming in Pakistan. Nevertheless, Pakistan is a responsible nation and always willing to share its part of responsibility in any part of the World. Either it is a natural disaster or warlike disaster, Pakistan always played its role on the front line as a volunteer. Pakistan is a country with the highest number of philanthropists per million population.
The US was one of the few first countries that recognized Pakistan in 1947 after getting independence from British rule. Pakistan was a close ally with the US in the cold war era and the Afghan War. Pakistan was a frontline ally with the US in its War on terror. Pakistan enjoyed non-NATO close ally status. Definitely, Pakistan was also beneficiary of US AID and assistance. Either it was on Economic front, or S&T, Defense or Education, Military or civilian, Agriculture or Industry, almost all areas witnessed the US assistance in the past. The US is a major trading partner with Pakistan too.
Pakistan has no objection if the US changed its priorities and aligned itself with India. The US is aiming to strengthen India to counter China, but India used all of the American assistance to counter Pakistan. The US may keep balance and restrict its assistance to India to a condition not to use against Pakistan. There can be designed a monitoring and tracking system to check that American assistance is not used against Pakistan directly or indirectly. A close monitoring system may be deployed on India and verifiable by any third party. I believe "there is the way if there is a will."
Prime Minister Imran Khan is a visionary leader and peace-loving in nature. His declared-policy to be a partner in peace with any country in any part of the World is well appreciated widely. Pakistan was a victim of the Afghan War for the last four decades and learned a bitter lesson. War means disaster; War means a net loss of human lives and economy; War means no victory for either side. Pakistan will be no longer partner wth any one in War with any country.
Pakistan's strategic location, where it connects almost half of the World and at the major trade route – Middle-East to rest of the World, is vital for maintaining peace and stability of this region as well as the whole World. Pakistan is a nation of 220 Million, with its 70% population of youth under the age of 40 years. Pakistan is a resilient nation and can survive under any circumstances.
Pakistan wanted to keep traditional friendship with the US and strongly wish an early resumption. Pakistan wanted to contribute its potential to global peace and stability. In the past, especially in the 1950s, 1960s, and 1970s, Pakistan kept close alliance with the US while maintaining its strategic relations with China. I hope the US may not object to Pakistan's strategic interest with China or Russia while restoring traditional friendship with Pakistan.
The Need for Pakistan's Digitalisation Policy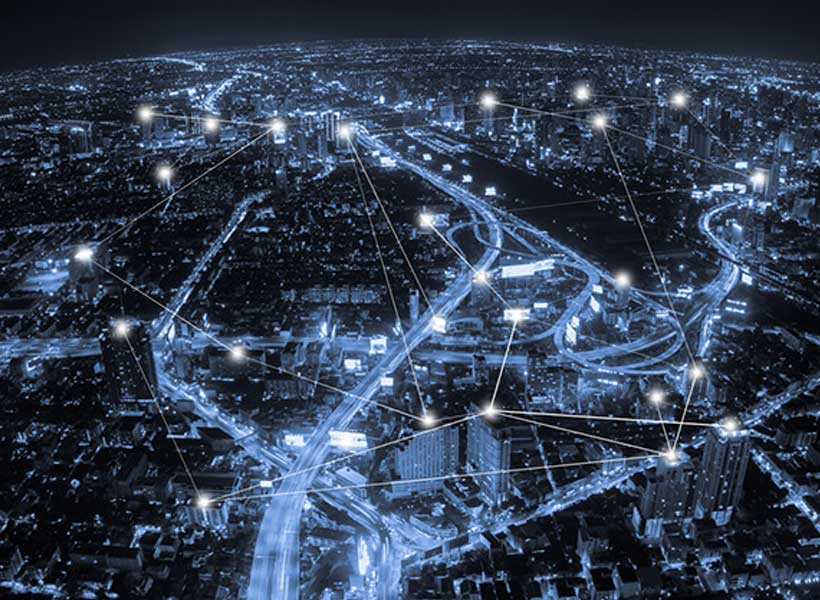 Change is the only constant and one has to keep evolving through new trends in order to compete with the changing dynamics of the world. There is no denying the fact that any country's economic growth is now directly linked to one factor i.e., adoption of information and communications technology. The adoption of digitalisation is the new reality where majority of population has access to mobile phones and internet than to basic necessities of life. Digitalisation is not a choice, it is the need of the hour, therefore, the governments are now determining their policies and strategies for digitalising every sector, to promote and strengthen their socio-economic fabric.
Keeping in view the current scenario, the COVID-19 has had a major impact on almost all socio-economic sectors, the digital world has never been more important than it is today, Digitalisation is the new normal where consumers are buying everything online whether it is to buy groceries and essentials or to socialise and virtually reach with friends and family. During this critical time, many of these adoptions will persist long even after the situation has stabilised.
Globally countries are adopting new ways through digitalisation to ease the life of their citizens by providing them with improved and rapid amenities. The access to free internet services made it possible to pave the way for effective digitalization. An exponential increase is observed in the number of internet providers and consumers which demonstrates that the world is adapting with the concept of digitalization. It is witnessed that the developed countries has already shifted all their services from the outdated ways to online portals to facilitate the masses. In recent years, Pakistan is also evolving its IT sector promptly by introducing the latest technological mechanisms in the country.
The present government has taken up the task to digitalize the entire country and is working hard to create an e-governance system to bring down corruption, to ensure accountability process and also to augment the productivity in the country. The government has been taking great strides in the advancement of technology- from the Mohafiz app to digitizing the Postal service and the introduction of Tax Asaan mobile app which provides taxpayers with quick access of verification features like active Taxpayers list (ATL), NTN/STRN inquiry and exemption certificate etc. and many more. The PTI government has been proactive in the inclusion of technology within various segments and has also launched the online FIR system where people can submit their complaints online, and will be facilitated by government officials.
Nevertheless one might assume that digitalisation and government don't blend,but in reality this fusion is helping the government agencies and officials to represent their agendas and administrative progress directly to the people through social media platforms (Twitter, Facebook, Instagram etc.).Perhaps the defined role of government social media accounts is to serve as a source of unrestricted updates. This includes everything from present initiatives to upcoming policy reforms and breaking news. Therefore, news should be a foundation of your content strategy as a government account. For instance, we are currently seeing social media crisis management in action for government organisations, including real-time updates in response to COVID-19. This illustrates that social media actually serves as a first hand source of information and provides people with timely updates. This is the brilliance of digitalisation and government that the voters and opposition are already there and the government has only one job that is to publish content which engages the attention from the public. This also suggests educating your followers by clarifying potential misinformation, keeping in view the fact that how quickly fabricated content can spread through social media, the government accounts serve as an important source for authentic information.
Statically, as per Pakistan's Digital2020 Report, Feb 2020: there were 76.38 million internet users in Pakistan in January 2020 which illustrates that the number of internet users has increased by 11 million (+17%) between 2019 and 2020 and internet penetration in Pakistan stood at 35%. As far as the social media users in Pakistan are concerned, the number has increased by 2.4 million (+7.0%) between April 2019 and January 2020 which shows that there were 37.00 million social media users in Pakistan in January 2020 and the penetration rate stood at 17%.The source of this penetration depends widely on mobile connections in Pakistan. Reportedly, there were 164.9 million mobile connections in Pakistan in January 2020. The number of mobile connections increased by 9.6 million (+6.2%) between January 2019 and January 2020. Surprisingly, the number of mobile connections in Pakistan was equivalent to 75% of the total population in January, 2020.
With these growth trends projected to persist in the future, Pakistan is dire need of a comprehensive 'Digitalisation Policy'. There should be a policy that must be implemented in its true spirits, and the government should devise an efficient monitoring mechanism to evaluate the vitality of that policy.