Exploring Regional Solution for Fishermen disputes in South Asia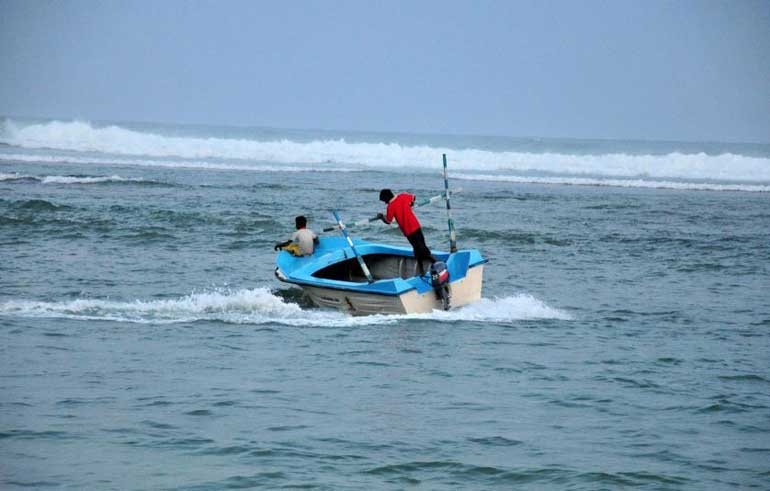 Authors: Niroshika Sajeevani and Mohit Gupta
[yt_dropcap type="square" font="" size="14″ color="#000″ background="#fff" ] F [/yt_dropcap]isherman issue between India and Sri Lanka has been cause of worry for both the countries, it has not only severely impacted bilateral relationship between two close neighbor but also has adversely affected 500000 fisherman community living on both sides of borders.
It has become common to hear news of fisherman of one country entering into territorial water of other, and in consequence getting arrested, there boat getting confiscated. Some time even incidents of shooting on fisherman have been reported from both sides.
If we go into root of this fishermen issue between India and Sri Lanka we can see that problem was born because agreement of 1974 and 1976 between India and Sri Lanka which demarcated maritime borders had not created any corporation mechanism between these two states on fisherman issue. Perusing similar agreement between other countries, it could be noted that there always exist joint mechanism for corporation; for instance in 2013 agreement signed between Japan and Taiwan has created joint fisheries committee. This committee is an institutionalized joint management mechanism created under the principle of equality that aims to maintain order in fishing operations and preserve the bio-resources in the agreement-designated zone as well as areas of mutual concern outside of the designated zone.
Through this article attempt is been made to explore solution for this long lasting problem, having a multi dimensional impact on sovereignty, territorial integrity, security, livelihood, and environment of the region.
Issue pertaining to fisherman is a regional in nature and warrant solution at regional level; there are four key reasons for holding this view. Firstly this issue concerns many countries of South Asia. Fishermen entering into other countries territorial water is not only witnessed between India-Sri Lanka, but it can also be seen between Sri Lanka Maldives, India-Pakistan, India-Bangladesh. Thus this issue is common concerns for many countries of the region, hence available regional mechanism could be triggered to effectively deal with it.
Secondly, this issue is posing challenge to the ecology of this region at large. Fishermen are using trawlers which had severe impact on marine ecosystem . It is because of use of this instrument by fishermen, fish density in Indian side of border with Sri Lanka has severely lowered. Thus unless effective mechanism is not found to address the issue, it will not take much time when all marine resources of the region would get exhausted. In 2006, the UNSG reported that 95% of damage to seamount ecosystems worldwide was due to bottom trawling, Use of this mechanized devices have been banned and regulated in various places.
Thirdly, this issue directly has trade implication across the world. This region owing to richness of its marine resources is one of the leading exporters of marine food across the globe. Thus if effective mechanism for settling this fishermen issue is not designed and regulated and mechanism for ensuring sustainable fishery is not adhered at earliest then not only economy of these countries effected but also trade at large at global level will be adversely impacted.
Fourthly, such issues has been successfully been dealt in past with the corporation of regional organization, for instance, European Union has entered into many fisheries agreement with countries of the region, they have come up with predetermined license fishing arrangement whereby fishermen of any country of the region can fish in the water of other country after adhering to the term of this license permit agreement. Thus similar corporation can be envisaged through regional organization existing in the region.
South Asian Association for Regional Agreement (SAARC) could be used as a forum to address this problem. Even though the SAARC regional arrangement is criticized to be failure due to mutual distrust, geo political factors, and ethnic atrocities the SAARC Charter has potential enough to address the persistent regional issues like illegal fishing across borders. Objective of SAARC Charter of promoting the welfare and quality of life , accelerating economic growth and opportunities for individuals to realize their potential , contributing towards mutual trust and to promote active collaboration and mutual assistance in the economic, social and technical fields , are directly linked to address issue related to poor fishermen community of the region.
The Council of Ministers is main decision taking body in this organization. As per Article IV (c) of SAARC Charter, council of Ministers can take decision on new areas of cooperation. Accordingly, regulating fishery industry can be identified and decided as new area of the cooperation in the region. Since main reason for engaging in illegal fishing are economic vulnerability, unawareness of fishermen about the maritime boundary, ignorance of the consequences of illegal fishing and harmful ecological effects of using trawlers, hence awareness building programmes could be organized through the Action Committee under SAARC .
Moreover joint patrolling is another mechanism that could be adopted to deal with the issue. Australia and Indonesia currently follows this method to combat against illegal, unreported and unregulated fishing. Thus Action Committee of SAARC could facilitate joint patrolling within the Indian Ocean water while defending the territorial integrity of the respective country.
Beside this, Foreign Fishing License Scheme could also be promoted through SAARC for providing legal permit for the fishermen to enter into another state's territorial water. Introducing vessel tracking devices in fishing boats to determine the location could be another suggestion that can be promoted through this organization. SAARC can also propose Regional Guidelines on illegal, unreported and unregulated fishing practices (IUU), in 2008, the EU had came up with such Regulations to prevent, deter and eliminate IUU .
Beside SAARC, BIMSTEC (Bay of Bengal Initiative for Multi Sectoral Technical and Economic Cooperation) is another important sector driven cooperative organization through which issue could be addressed. As per Article 6, fishery is one of the areas of economic cooperation listed. Fisheries Expert Group Meeting which was held in Thailand in 2001, the members agreed to adopt "Ecosystem-based Fishery Management in the Bay of Bengal" . Further, BIMSTEC Leaders Retreat Outcome Document of Goa in 2016 also identifies, "cooperation in sustainable development of fisheries in this region" as an important dimension. Thus, BIMSTEC is another potential regional arrangement through which issue could be handled.
Finally it could be said that this fisherman issue has given great opportunity to regional forums like SAARC and BIMSTEC to show that they are potent enough to peacefully resolve issue having adverse impact on unity and mutual trust among the members. These regional organizations therefore must harness this opportunity and should thereby come forward to contribute in developing a long-lasting atmosphere of corporation and association among countries of the region.
(*) Niroshika Sajeevani, practicing Advocate at Supreme Court of Sri-Lanka and Mohit Gupta, practicing Advocate at Allahabad High Court
The "Neo-Cold War" in the Indian Ocean Region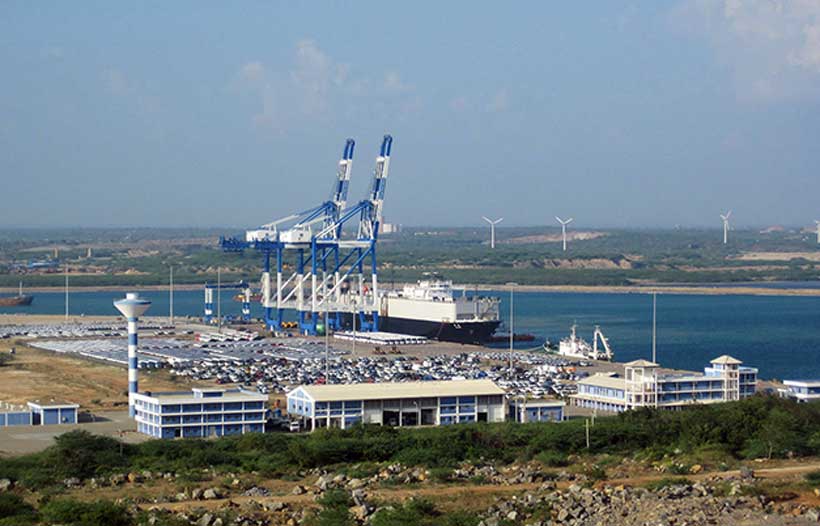 Addressing an event last week at London's Oxford University, Sri Lankan Prime Minister Ranil Wickremesinghe said some people are seeing "imaginary Chinese Naval bases in Sri Lanka. Whereas the Hambantota Port (in southern Sri Lanka) is a commercial joint venture between our Ports Authority and China Merchants – a company listed in the Hong Kong Stock Exchange."
Prime Minister Wickremesinghe has denied US' claims that China might build a "forward military base" at Sri Lanka's Hambantota port which has been leased out to Beijing by Colombo. Sri Lanka failed to pay a Chinese loan of $1.4 billion and had to lease the China-developed port to Beijing for 99 years. Both New Delhi and Washington had in the past expressed concerns that Beijing could use the harbor for military purposes.
The USA, China, and India are the major powers playing their key role in the "Neo-Cold War" in Central Asian landmass and the strategic sea lanes of the world in the Indian Ocean where 90% of the world trade is being transported everyday including oil. It is this extension of the shadowy Cold War race that can be viewed as the reason for the recent comment made by the US Vice President Mike Pence that China is using "debt diplomacy" to expand its global footprint and Hambantota "may soon become a forward military base for China's expanding navy".
According to some analysts, the deep-water port, which is near a main shipping route between Asia and Europe, is likely to play a major role in China's Belt and Road Initiative.
In his book "Monsoon" Robert D. Kaplan (2010), a senior fellow at the Centre for a New American Security notes the following:
[…] the Indian Ocean will turn into the heart of a new geopolitical map, shifting from a unilateral world power to multilateral power cooperation. This transition is caused by the changing economic and military conditions of the USA, China and India. The Indian Ocean will play a big role in the 21st century's confrontation for geopolitical power. The greater Indian Ocean region covers an arc of Islam, from the Sahara Desert to the Indonesian archipelago. Its western reaches include Somalia, Yemen, Iran, and Pakistan — constituting a network of dynamic trade as well as a network of global terrorism, piracy, and drug trafficking […]
Two third of the global maritime trade passes through a handful of relatively narrow shipping lanes, among which five geographic "chokepoints" or narrow channels that are gateway to and from Indian ocean: (1) Strait of Hormuz (2) Bab el-Mandab Passage (3) Palk Strait (4) Malacca and Singapore Straits and (5) Sunda Strait.
While Lutz Kleveman (2003), argues that the Central Asia is increasingly becoming the most important geostrategic region for the future commodities, Michael Richardson (2004) on the other hand explains that the global economy depends on the free flow of shipping through the strategic international straits, waterways, and canals in the Indian Ocean.
According to the US Energy Information Administration (EIA)  report published in 2017, "world chokepoints for maritime transit of oil are a critical part of global energy security. About 63% of the world's oil production moves on maritime routes. The Strait of Hormuz and the Strait of Malacca are the world's most important strategic chokepoints by volume of oil transit" (p.1). These channels are critically important to the world trade because so much of it passes through them. For instance, half of the world's oil production is moved by tankers through these maritime routes. The blockage of a chokepoint, even for a day, can lead to substantial increases in total energy costs and thus these chokepoints are critical part of global energy security.  Hence, whoever control these chockpoints, waterways, and sea routes in the Indian Ocean maritime domain will reshape the region as an emerging global power.
In a recent analysis of globalization and its impact on Central Asia and Indian Ocean region, researcher Daniel Alphonsus (2015), notes that the twists and turns of political, economic and military turbulence were significant to all great players' grand strategies:
(1) the One Belt, One Road (OBOR), China's anticipated strategy to increase connectivity and trade between Eurasian nations, a part of which is the future Maritime Silk Road (MSR), aimed at furthering collaboration between south east Asia, Oceania and East Africa; (2) Project Mausam, India's struggle to reconnect with its ancient trading partners along the Indian Ocean, broadly viewed as its answer to the MSR; and (3) the Indo-Pacific Economic Corridor, the USA's effort to better connect south and south east Asian nations. (p.3)
India the superpower of the subcontinent, has long feared China's role in building outposts around its periphery. In a recent essay, an Indian commentator Brahma Chellaney wrote that the fusion of China's economic and military interests "risk turning Sri Lanka into India's Cuba" – a reference to how the Soviet Union courted Fidel Castro's Cuba right on the United States' doorstep. Located at the Indian Ocean's crossroads gives Sri Lanka the strategic and economic weight in both MSR and Project Mausam plans. MSR highlights Sri Lanka's position on the east-west sea route, while Project Mausam's aim to create an "Indian Ocean World" places Sri Lanka at the center of the twenty-first century's defining economic, strategic and institutional frameworks. Furthermore, alongside the MSR, China is building an energy pipeline through Pakistan to secure Arabian petroleum, which is a measure intended to bypass the Indian Ocean and the Strait of Malacca altogether.
A recent study done by a panel of experts and reported by the New York Times reveal that how the power has increasingly shifted towards China from the traditional US led world order in the past five years among small nation states in the region. The critical role played by the strategic sea ports China has been building in the rims of Indian Ocean including Port of Gwadar in Pakistan, Port of Hambantota in Sri Lanka, Port of Kyaukpyu in Myanmar and Port of Chittagong in Bangladesh clearly validates the argument that how these small states are being used as proxies in this power projection.
This ongoing political, economic and military rivalry between these global powers who are seeking sphere of influence in one of the world's most important geostrategic regions is the beginning of a "Neo-Cold War" that Joseph Troupe refers as the post-Soviet era geopolitical conflict resulting from the multipolar New world order.
IMF bail-out Package and Pakistan
Pakistan may approach IMF to bail-out the current economic crisis. It is not the first time that Pakistan will knock the doors of IMF. Since 1965, Pakistan has been to IMF 17 times. Almost all of the governments has availed IMF packages. Usually, IMF is a temporary relief and provide oxygen for short time so that the patient may recover and try to be self-sustained. The major role of IMF is to improve the governance or reforms, how the ill-economy of a country may recover quickly and become self-sustained. After having oxygen cylinder for 17 times within 5 decades, Pakistan's economy could not recover to a stage, where we can be self-sustained and no more looking for IMF again and again. This is a question asked by the common man in Pakistan to their leadership.  People are worried that for how long do we have to run after IMF package? The nation has enjoyed 70 decades of independence and expects to be mature enough to survive under all circumstances without depending on a ventilator.
The immediate impact of decision to approach IMF, is the devaluation of Pakistani Rupees. By depreciating only one rupee to US dollar, our foreign debt increases 95 billion rupees.  Today we witness a depreciation of rupee by 15 approximately (fluctuating), means the increase in foreign debt by 1425 billion rupees. Yet, we have not negotiated with IMF regarding depreciation of Rupees. Usually IMF demand major depreciation but all government understands the implications of sharp devaluation, always try to bargain with IMF to the best of their capacity. I am sure, Government of Pakistan will also negotiate and get the best bargain.
IMF always imposes conditions to generate more revenue and the easiest way to create more income is imposing tax on major commodities including Gas, Electricity and Fuel. Pakistan has already increased the prices of Gas, Electricity and Fuel. It has had direct impact on basic necessities and commodities of life. We can witness a price hike of basic food, consumer items and so on. Except salaries, everything has gone up. While negotiating with IMF formally, we do not know how much tax will be increased and how much burden will be put on the common man.
We believe, our rulers know our capacity and will keep in mind the life of a common man and may not exceed the limit of burden to common man beyond its capacity. We are optimistic that all decisions will be taken in the best interest of the nation.
It is true, that Pakistan has been to IMF so many times, so this might be a justification for the PTI Government to avail IMF package. But, there are people with different approach. They have voted for change and for "Naya" (new) Pakistan. They do not expect from PTI to behave like previous several governments. If PTI uses the logic of previous governments, may not satisfy many people in Pakistan.
Especially, when Pakistan was in a position to take-off economically, we surrendered half way, may not be accepted by many people in Pakistan.
The government has explained that other options like economic assistance from friendly countries was also very expensive, so that they have preferred IMF as more competitive package. I wish, Government may educate public on the comparison of available options, their terms and conditions, their interest rate, their political conditions, etc. There might be something confidential, Government may avoid or hide, one may not mind and understand the sensitivity of some of the issues. But all permissible information on the terms and conditions of all options in comparison, may be placed on Ministry of Finance's website or any other mode of dissemination of knowledge to its public.
Against the tradition, people of Pakistan have voted Imran Khan, who so ever was given ticket of PTI, public has voted him or her blindly in trust to Imran Khan. A few of his candidates might not be having very high capabilities or very good reputation, but, public has trusted Imran Khan blindly. Imran Khan is the third most popular leader in Pakistan, after Jinnah the father of nation, and Zulfiqar Ali Bhutto, the Former Prime Minister of Pakistan in 1970s.
People of Pakistan have blindly trusted in Imran Khan and possess very high expectations from him. I know, Imran Khan understands it very well. He is honest, brave and visionary leader and I believe he will not disappoint his voters.
Now India denies a friendly hand: Imran Khan debuts against arrogant neighbors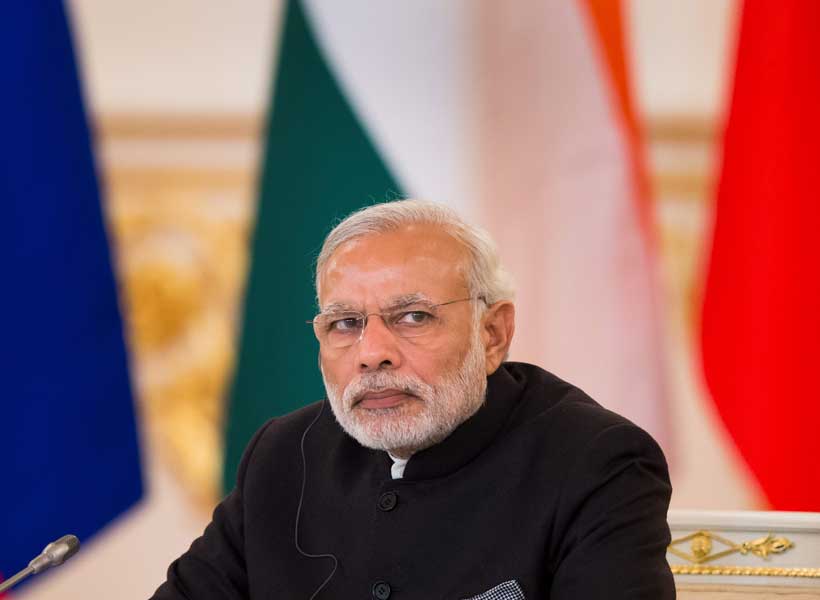 Imran Khan is facing the brunt for overly appeasing its arch rival-India. On September 22, Khan tweeted that he was disappointed over India's arrogant reply to resume bilateral talks in the UNGA and that he had encountered many "small men" in big offices unable to perceive the larger picture.I am observing a south Asian order changing with Khan's rise in Pakistani politics. We in Nepal need to grasp the possible reality before circumstances shall engulf our interests.
Observation 1
Narendra Modi was undoubtedly "The Prince"of South Asia from Niccolo Machiavelli's 16th century classic political narrative. I sense the old prince acting in distress over the rise of a new one. Imran Khan's invitation for a ministerial level meeting in New York; amidst the eyes of foreign diplomats could not have been a better approach by Pakistan in a long time. Instead, Indian foreign minister, Sushma Swaraj dismissed the offer, blaming Pakistan's double standard in killing Indian forces and releasing Burhan Wani's (India's terrorist and Pakistan's martyr) postal stamps. Khan did not sanction the postal release, but as the Prime Minister of Pakistan, he must be held accountable for failing to stop the killings,just when talks were supposed to happen. He should have addressed the highly sensitive Indian government. But, I do empathize with Khan's statement, "small men in big offices"; as he clearly outlined the exact problem. He directly called upon the Indian government to think bigger and escape circumstances to solve historical problems. Narendra Modi has developed a new rhetoric these days; that India is not going to keep quiet over Pakistan's actions. It fits the nature of Machiavelli's Prince as an authority which can maintain national virtue. Unfortunately, I do not buy Modi's rhetoric. The Prince has come a bit late in his tenure to act for Indian virtues. I am sure many at the UNGA would have noticed India's apprehension in the same manner. I suspect that the ex-prince is facing insecurities over the fear of losing his charisma. Nepal, in particular was charmed by his personality when he first visited our capital, with promises that flooded our heart. And then, we faced his double standard; right after the massive earthquake in 2015. Nobody in Nepal will sympathize with Swaraj's justification of cancelling the meeting.
Observation 2
Let me explain the source of insecurity. Modi has thrived by endorsing his personality. A tea man who worked for the railways under great financial hardships, became the poster man of India. He generated hope and trust that his counterparts had lost over the years. His eloquent stage performance can fool the harshest of critics into sympathizing his cause. People have only realized later; many macro economists in India now argue that demonetization was, perhaps, one of the worst decisions for India's sake. Narendra Modi is India sounds truer than Narendra Modi is the Prime Minister of India.
Imran Khan, a former cricketer does not spring the same impression as Modi. Khan, a world champion in 1992, is known for his vision and leadership in Cricket. Comparatively, Khan does not need to sell his poster in South Asia. He does not cry over his speeches to garner mass euphoria. Ask anybody who's into the sport and they will explain you the legend behind his name. I suspect that Modi has realized that he is going to lose the stardom in the face of Pakistan's newly elected democratic leader. After all, the Indian PM cannot match Imran's many achievements in both politics and cricket. I suspect that Modi has realized the fundamental difference in how his subjects inside India and beyond are going to perceive Imran's personality. I expect more artificial discourses from India to tarnish Imran's capabilities.
Nepal & Pakistan
You will not find Pakistan associated with Nepal so often than with India. Frankly, Nepal has never sympathized with Indian cause against Pakistan. We have developed a healthy and constructive foreign relations with the Islamic republic. However, there has always been a problem of one neighbor keeping eyes on our dealings with another. Indian interests have hindered proximity with past governments. Now, Imran Khan has facilitated the platform for deeper relations. He does not carry the baggage of his predecessors. He is a global icon, a cricket legend and a studious politician. He is not the result of mass hysteria. Imran Khan has pledged to improve Pakistan's economy, reinstate foreign ties and boost regional trade. For me, he is South Asia's new Machiavellian prince; one that can be at least trusted when he speaks.