The psychological protection of our peoples
[yt_dropcap type="square" font="" size="14″ color="#000″ background="#fff" ] I [/yt_dropcap]n all likelihood, the peoples of our Western countries are not shielded and protected against actions, operations and manipulations typical of the most modern psychological war. Operations which, after all, also come from our current opponents: States, non-State actors, large global companies, State and non-State opposing agencies and international organisations. The State does no longer exist there, but there are global mainstream communicators that have taken its place. As I will do later on, it would be interesting to analyse the communication and advertising agencies dealing with seemingly non-commercial issues.
Those who managed the end of the Cold War – that often, in the marginal countries of the Western bloc, had been an operator and an opponent in the context of the Cold War, probably not recognized as such – decided that, after the anti-Soviet propaganda, there should be no longer people's psychological and information protection.
A huge mistake that generated others: in fact, the Cold War is not over and it has only changed its nature and modus operandi. The Islamist jihad is a global enemy (also for Russia and China) and globalization is a kind of Hobbesian bellum omnium contra omnes ("war of all against all") that does not take prisoners, even if possibly not a single shot is fired.
Or rather, shots are fired in the disputed regions, not in those where a master has already been assigned.
When the Democratic Republic of Germany collapsed, it had a debt totalling 22 billion marks, equivalent to one thousand million Western marks.
It was like the sale of a bankrupt company – favoured by the one-to-one exchange rate with the Western mark, which destroyed Eastern companies from the day until the morning. Nevertheless the old Soviet East sold us many failed politicians, managers and officials – in the specific meaning attributed to this term by the intelligence world.
Oleg Gordievsky – a great Soviet intelligence officer who defected silently, as a double agent, from the KGB in 1972 and was later ordered back to Moscow, and physically taken there with the so-called techniques used at the time by the intelligence services, as early as 1985 – told us that currently the Russian Federation has more intelligence agents in Great Britain than at the time of the Soviet Union.
Anatoly Golitsyn, a British citizen since 1984, wrote an extraordinary book on estern Soviet destabilization, New Lies for Old.
I do not mean that the Russian Federation is just a mask of the old USSR. Quite the reverse, but I wish to underline that the universal and global world is still today a lie – and also a danger.
This is not the right time to analyze Golitsyn's book – we will do so in a future article – but its underlying concept is interesting: there is no ideological tension between a political system and another – as the foolish Westerners believe – but a structural and geopolitical clash, which does not consider the ideologies with which current and old worlds are "covered".
To create this covering, we must at first preserve the national traditions, which are a substantial part of national interest. Without national interest – and hence without the corresponding identity – we are brutally sold to the highest bidder. This is exactly what is currently happening in Italy.
Furthermore, if the people are exposed – without psychic and cultural protections – to all the strangest trends, often well-designed and developed in the current thought manipulation centres, the people are sold to the global mass training and disinformation agencies.
The gender obsession produces people who do not reproduce themselves – hence are perfect for the new Western geopolitics, aimed at replacing those who have lost the war, known as globalization, with the African or Asian "poor" in an engineering frenzy manipulating peoples, cultures and economic systems, on the basis of foolish GDP growth forecasts – the only ones these fools understand.
If there is no product innovation, which now costs too much and has no longer a market in new Western poverty, there must be process innovation, which is carried out, above all, by paying the labour force ever less, down to a point of indifference that is the one accepted by a part of migrants.
Here is the social engineering idea underlying these follies, which we will pay dearly. Therefore what matters is only what the GDP is worth and what the average productivity is worth, without adding taxes. Hence the democratic regimes accept only the great transhumances – but the ideologies supporting these and other similar actions are always valid. Consumption unification, cultural de-Westernization, as well as education and training destabilization, which do not allow the mainstream discourse to express itself in its fullness.
However, as the great liberal masters of the "Austrian school" taught us, society is always a natural organism, which does not left itself be tampered with impunity by the societal "engineers", those who move populations today in the Middle East and are about to do so also in Western Europe.
The mind, which is always identity-based, never works like that. The same applies to the mechanism of the brain amygdala that enables us to distinguish between the "friend" and the "enemy", as in the title of a great essay by Carl Schmitt.
Hence believing that social communication can quickly transform people's primary reactions is a mistake fraught with very severe dangers.
Because, in essence, the political notions are always the same, namely that there are no universal friends, but enemies who are defeated or otherwise weakened.
Inimicus and Hostis, the personal enemy the community's enemy, are absolute but always changing criteria.
Therefore it is the urge for war that the West – implicit but anyway foolish servant of its enemies – always destructures in its own peoples who find it hard to accept the superficial ideologies of multiculturalism or anyway of defeat, such as the teenagers who, in Turin and Manchester, lay their hands on their necks, as if to surrender to the enemies before their coming.
If the great jihad wave comes – and we can rest assured this will happen – there will be no information manipulation that will spare us: many people will react, others will surrender to the enemy without fighting, while others will still try to negotiate.
There is no manipulation – although very strong as the one currently in place – which can unify behaviours in a phase of extreme danger.
This is the true psywar against the West that the Western countries wage carefully, but only against themselves, even as if it were in their own interest. We are those who wage against us the psychological warfare of our enemies.
With the damned offspring of the 1968 movement who is currently in power, we have created a multicultural myth that is influenced exactly by the ideological system which has enabled the 1968 ideology to last.
America was behind the riots of the 1968 French young people. The United States retaliated against the favourable exchange rate of the franc against the devalued dollar, which anyway needed gold or hard currencies to be, at the time, the universal means of payment in France.
The rest must be silence now for the immigration, anti-marriage and anti-sexist ideology (and what does it mean?) or anyway against those traditional ideas which create a cultural barrier, a wall against the current, self-styled modernity.
A Soviet defector, who had worked in India, always recommended – in his lectures – people's psychological and cultural stability.
With a view to justifying himself, he showed a picture in which he was with the well-known Mahatma Maharishi, the reference point of the Beatles and of many stars of the 1960s and 1970s.
What does pseudo-Indian mysticism have to do with the KGB? A lot. Because, as the defector explained, if we instil anti-science trends in the West, we will have to do with young people who will not study "serious things" – hence a country will not have a ruling class living up to the challenges is shall meet.
Not to mention the drugs trend, which is now deeply rooted throughout the West.
Furthermore, the escape from Piazza Cavour, Turin, causing a toll of 1,400 injured people, eight of whom very severely, is another extremely serious sign.
Few units of the law enforcement – now reduced significantly after a sequence of Ministers all yielding and obedient to the resulting 1968 ideology; very few funds for security and defence – an image of "fascists" in uniform, often supported by politicians, as shamefully happened in the case of the two Italian marines, unjustly detained in India, or in many negotiations in the Middle East, which were handled with excessive respect for the criminals who agreed to mediate.
Italy, a State founded by cowards like the fearful Don Abbondio, the character of Manzoni's historical novel The Betrothed. Appease and quieten, as the Father provincial of the Capuchins told to the uncle Count in that novel.
A constant apology for having being "fascists", a term equating all the dictatorships of the 20th century – and here again there is a serious historical mistake – and above all for frustrating our strategic ambitions in the Mediterranean which today, unlike what happened during the First Republic, we can no longer afford.
The crazy Western operation against Libya, which was still ours with Gaddafi – a Colonel of Sirte we had selected, with our intelligence services, in a hotel in Abano Terme – has hit the mark. We do no longer count anything exactly where we were princes.
Libya, Tunisia – the first to be destabilized, coincidentally, by the nonsense of the "Arab Springs" – and Egypt, placed by the United States in the hands of the Muslim Brotherhood, from which it was freed by a great leader of the intelligence services, namely Al Sisi.
The destabilization of the Maghreb region means our own destabilization – and we must be aware of it.
Hence some additional concise considerations are now appropriate:
a) we have no ideology against the jihad, other than the stupid repetition of a foolish song by John Lennon. Thanks to these indolent and incompetent politicians, we have nothing shielding our people against the enemy propaganda, which in fact spreads with our support.
b) We are those who, for ignorance or interest, passively accept the propaganda – which we do ours – accusing us of being the ones who starved the African black peoples. Instead of telling the truth, namely the Central-African youth bulge or the small economic boom of those who remain in Africa with fewer competitors, less marginal population and even fewer people asking for help or charity. Immigration is a transfer of marginal peoples who in the past, as colonizers, we could have kept in the countries of origin. As some scholars have noted, immigration is a form of "indirect strategy" of the poor against the rich. From their viewpoint the countries favouring the exodus are fully rational; they impoverish an excessive workforce they cannot integrate and send it to the "bad" colonialists.
c) All the information operations of the European West are such as to dangerously weaken the demographic threat of Islam or, anyway, of Africa.
d) Is this really the final strategy of mainstream communication? Or is it an anthropological engineering operation that ultimately creates more problems than it believes it can solve? Is not the notorious "populism", which these poor-wretched pseudo-intellectuals declare to be a danger, the electoral reaction of those who have everything to lose with their crazy globalization? And how do they intend to proceed, with increasingly technocratic governments, which obviously last from the day until the morning, or with governments really ruling but without the naive idea of fixing the situation and then returning to business as usual?
e) Moreover, in the imagination of the Africanism spread by google or the various social media, as well as by stars online, shall we also be those who wait for their commercial and political moment of the global spreading of our way of life? Nevertheless, currently have we not the money to manage – possibly with some misinformation – the perpetrators of the jihadist threats against us? Finally, are we able to respond to the image that the global jihad has conveyed about us? No, we are not. And, once again, there is a strategic mistake at the root of the issue.
f) As early as the time of Brzezinsky, the West has believed in Columbus' principle "buscar el levante por el poniente" (to try to reach the East through the Atlantic Ocean by circumnavigating the earth westwards) – namely to use the jihad against the Soviet Union. To surround, as Brzezinsky said, the USSR "with a green belt of Islamist republics". Hence the Afghan jihad became global, with its first major migration to the West, during the Balkan wars of the early 1990s, having Alja Izetbegovic's Bosnian Republic as axis – and in Sarajevo Osama Bin Laden was like one of the family. Nobody at that stage ever thought that the jihad support to the crazy policy disrupting former Yugoslavia was expensive, dangerous or ambiguous. At that time no one thought it was better to have a Russian-Serbian axis of the endless jihadist madrasahs, from Kosovo to Tuzla up to Sarajevo and beyond. At that time al-Qaeda filled a void and the stupid common sense of many Western analysts and decision makers did the rest, with a correlated exaggeration of our psychological and political strength and stability.
g) Hence what happened? Simply the West has never realized that the jihadist Islam was about to accomplish the program of its continuity, after Russia and after the United States. As in the lyrics of a song at the top of the Afghan hit parade: "We have destroyed the Kremlin, we will also destroy the White House."
h) The lack of psychological protection put in place by the West with its masses has done the rest. Throughout the West, we live as if we were still in the phase of economic expansion – which is not the case, as we all know. Moreover, currently the mass psychological control tools are only linked to immediate, sexual, subjective and autonomous self-satisfaction. And also symbolic – it is a great synecdoche in which the part is used for the whole. Theorizing consumerism when there is little to be consumed and, above all, when there is a polarization of social classes no longer allowing any American, social-democratic or liberal "dream" to come true, is pure madness.
i) The current social communication has eliminated all identitarian discourses, dismissing them as "fascists," and has created a space that will be filled only by what the Western mainstream leaders call "populism", while the immigrant masses are exposed to the systematic propaganda of the sword jihad. They have arrived as poor in a country which is going to become poor, and they react like all those whose dream has been spoilt.
j) Indeed, the public communication system has brought the ever increasing and widespread dissonances together into a set of predetermined subjective and instinctive models: gay marriage, gender, the "Other" from a different ethnic group, the migrant. It is worth noting that the current manipulated ideological discourse includes both the acceptance and the refusal, both vague pacifism and rampant rage. We have responded to an identity crisis of our peoples with the 1968 ideology typical of a provincial high school. The greater the need for a new ideological and mass identity bond, the more decision-makers and mass culture big agencies have reacted with preconceived ideologies, always modelled on private consumption – that does no longer exist. Advertising can certainly afford to portray the world as if everything were a young, wealthy, happy and "normal" middle class. Politicians cannot do so, otherwise they will lose any contact with voters, with their own militants, the people and their own ideals. The opposite of the current identity is not the subjective consumption – on which, however, today's political communication is shaped – but a new identity. In this regard, it is worth noting that the current political systems are always late, proud of their crazy belief in communication manipulation. Europe's myth came as a huge weight just after the failure of the French referendum on the European Constitution of May 29, 2005. The machine of "democratic wars" collapsed when in February 2003 the then US Secretary of Defence, Colin Powell, showed to the UN the notorious "vials" of chemical weapons allegedly available to Saddam Hussein's regime, which, as stated by the Secretary of State, was the State part of non-State jihad, namely al-Qaeda. Positivist and primitive manipulation of the public and, indeed, scarcely professional manipulation, but there is ultimately an interest in voiding Iraq to favour Saudi Arabia and redesign the Middle East.
k) Indeed the US victory in Iraq was a major strategic gift to Iran, which got rid of its traditional Sunni opponent. Furthermore, the first Governor of Baghdad, after the defeat of Saddam's forces, organized the road traffic in a chaotic Middle East city like Baghdad by enforcing the same rules applied to Boston's road traffic. The whole world had to like the West, but it is hard to understand that the world is not all in the West. And it does not want to be so. The fact is that understanding the world means above all intus legere, to read inside the Other and not necessarily homogenise him/her by force. If you do not read inside him/her, he/she will always be the Other and the enemy.
l) Hence, as is also the case with finance, the current psycho-political sequence is the creation of a series of "altered states" we cherish the illusion of being able to manage. The first altered state is that of body identity, which becomes transient and indefinite. The second one is the rejection of reproduction, considering that the insanity of "social engineering" will replace current populations with migrants who, however, have other identities that the current decision-makers do not see and, indeed, interpret – according to the criteria of vulgar Marxism – only as "poverty" and "need". The third one is the disruption of the traditional non-State social units: family, civil society and the State – entities that are replaced by fluid pre-political identities, but capable of becoming – according to the delayed-action 1968 ideology currently much in vogue – "a distribution mass", just to use Elias Canetti's terminology. Today, however, there is nothing to distribute and hence a token, a "symbol is created – but, indeed, leaders not even create it – which only allows the repetition of the association game, as well as its duration which is considered indefinite. Opportunity and not career, gig economy but not employment, temporary income but not wages and salaries – everything today is token, but not substance.
m) Symbol, replacement, partial satisfaction, repetition. This is the chain uniting communication and economy. And it is by no mere coincidence that, in this phase of Western political communication, everything repeats the well-known "victories" of the past. The liberation of the black population in North America. Partial, like all "liberations", was the female or feminist issue, after the old suffragettes and the big boom of female employment. The students, now considered only mass of manoeuvre for all "liberations". It springs to our mind when in the 1970s the Canadian federal government theorized, in one of its documents for internal use, that child education should imitate the Maoist "cultural revolution". Hence, today every social class has not employment as a goal, but mainstream communication. Everything must be covered by weapons of mass distraction having the sole purpose of changing the discourse and providing predefined identities to people who, however, must no longer have the real identity that has always objectively characterized them. No longer workers, but "citizens", no longer unemployed, but people "looking for a job", no longer housewives, employees, teachers, but only "career women".
n) Hence the creation of a much subtler neo-language than the one theorized by Orwell in 1984 is part of the operation for creating a fictitious reality. It is the neo-language creating reality, by obsessive repetitions (think of contemporary music) and prohibitions of repeating what has been known for long time.
o) Currently Plato's dream of the dialogue The Republic has come true. Poets – who, in fact, in Plato's vision are those who remind us of the City history and heroes – have been excluded from the perfect New City. In the globalist model – which, however, currently the West has not even the financial, military and strategic possibilities to create, although continuing to think of being capable to do so – we need to forget not only our own identities – which are all "fascist" – but also those of the others. Hence hilarious explanations of the jihad are provided, according to which it is allegedly the war of the poor (and possibly "exploited") Muslims of the Third World. Or the self-reduction of our own traditions is theorized – a diminutio which is used as a form of "acceptance" of the usual African or Middle East "poor", which results being a communication and media self-destruction which is unparalleled in the modern Western world.
p) We are still blamed for being "rich" – and possibly now no longer so – and all our wealth allegedly comes from the cynical exploitation of the Third World's natural resources that we "steal" from the "poor". This is obviously a way to create mass acceptance for our future poverty – a way to artificially justify globalization and finally a way to justify our enemies. It is worth noting, however, that contemporary social communication is based on three pillars: firstly, the loosest atheism, that is the loss of a criterion going well beyond temporary or silent "distribution masses" – as Canetti would call them – and hence a criterion justifying the lowest instinct as the only law, a law that seems subjective but is biological and universal. "Materialist" atheism is a way of avoiding any vertical value, any kind of identity affecting the spirit and hence also culture.
q) Secondly, youth. Contemporary society is an organization of "juvenation", of the eternal permanence of all individuals among young people or among those who believe to be so. As everyone knows, young people, women and, to some respects, children, are the trendsetter groups in advertising. Thirdly, hate for "high" culture – in short, tradition – and this is the core of the issue, all the identities existing before the contemporary world. Rousseau plus Orwell, Eden without God that created it, eternal childhood against the dangers and disappointments of maturity. These are the images of the contemporary world according to its deep communication model.
r) We could add to the three pillars also the leader's myth, but only provided that the leader is obviously insignificant. His/her current role is not to act as katèchon, as the one who "postpones the End Times", but only to represent the weaknesses, ignorance and puerile pathos of the masses. He/she must be "good," exactly as "good" is the Antichrist in the Shiite theology of the End Times. It is only when he/she cries that currently everyone loves the Leader, not when he/she exercises his/her power, which must be possibly subjected to the mainstream one. Currently culture, politics and science are categories of Repetition that creates hypnosis.
s) Hence today the Islamic jihad is the "full". Supreme Leader, identitarian violence, omnipotence of religion, which we believe to fight with few talentless, third-rate Voltaires – a stable, very motivated and warring mass, while we are peaceful and almost powerless, now only creating vague tribes, not States or communities. We believe we can fight this "full" with our "void" – the refusal of strong thought, natural identities or political traditions – with the even comical obsession for an economy that is still getting out of our control, as well as with the eternal present of primary instincts instead of critical thinking and of idealistic and superior models of human behaviour. We will not manage to fight this "good fight". As the recent jihadist operations in Europe have demonstrated, we just want to stop, to be subservient and enslaved, so that they will probably stop and quit it. As worthy heirs of the Left anti-militarism and, indeed, of so many Catholics, we put our hands behind our heads, as a sign of surrender to every noise or violent act. We are now devoid of self-control, as recently happened in Piazza San Carlo, Turin and a mere paper bomb is enough to generate 1,527 wounded people. Hence the psycho-politics of mass and low-quality consumption, applied to today's politics, is a complete failure. The identity of citizens, not producers, creates illusory images of themselves. The Other, to be incorporated and homogenized, does not want to do so, regardless of our giving in shamefully – as already happened too many times. The void we have created to "accept" the non-West is precisely the space that the Other will fill and occupy.
US Conducting Biological Experiments Near Russia's Borders
Two statements, almost simultaneously released by the Russia's Foreign and Defense Ministries, once again raised the issue which, although rarely mentioned, is considered a "silent threat."
On September 25, Vladimir Yermakov, director of the Foreign Ministry's Department of Non-Proliferation and Arms Control, told the media that Russia will not allow biological experiments to be carried out on its borders by the Americans. He was commenting on a statement earlier made by Georgia's former State Security Minister Igor Giorgadze about biological experiments on people allegedly carried out by the US.
Giorgadze has long been in opposition to Georgian authorities and is a well informed man too. Speaking at a news conference in Moscow, he appealed to none other than US President Donald Trump with a personal request to investigate the activities of the Richard Lugar laboratory outside Tbilisi, where he said they are conducting experiments to study the effects of biological weapons on people. Giorgadze said that he has documents confirming the conduct of such experiments. He also provided data confirming the death of dozens of people as a result of those experiments.
The Richard Lugar Research Center for Public Health opened in 2011 as part of a US government program. According to experts familiar with the matter, the center is openly studying biological threats with the help of military program being implemented by biologists of the US Army Medical Research Unit – Georgia (USAMRU-G) and private contractors. These private companies are not accountable (sic!) to the US Congress and can circumvent US laws due to … the lack of direct control.
Only US citizens with security clearance and diplomatic immunity have access to this biological laboratory.
Commenting on the Lugar Center's activities, the Russian Defense Ministry said in a statement that it had learned about "scandalous facts and documents pointing to serious violations by the American side of the Convention on the Prohibition of the Development, Production and Stockpiling of Bacteriological (Biological) and Toxin Weapons and on Their Destruction, ratified by the United States in 1972."
The Ministry's statement also noted that during experiments on Georgian citizens of a drug produced by the company owned by former US Defense Secretary Donald Rumsfeld, 24 people died in December 2015, and later 49 more. It noted that so many deaths are not recorded even during large-scale epidemics in infectious diseases hospitals.
Our statements did not go unnoticed in Washington. The Pentagon denied these accusations outright. But how?! A Pentagon spokesman, Eric Pahon, dismissed them as "an invention of the imaginative and false Russian disinformation campaign against the West" and "obvious attempts to divert attention from Russia's bad behavior on many fronts."
"The United States does not develop biological weapons at the Lugar Center," he added, confusing the old name of the Center with the new one.
"Does not develop…" Well, Then why are dozens of people in Georgia dying at this very Center? Maybe the Yankees are not really developing biological weapons there, just bringing biological weapons there and testing them? If so, then we should talk about "development," not "testing."
How could Pentagon counter that?
Their logic is really strange too. They argue that Russia cannot be trusted because it is "misbehaving" – the ultimate example of Anglo-Saxon egotism used since the colonial times where anything that is not coming from them is "not good."
The Defense Threat Reduction Agency (DTRA), which is in charge of US military programs at the Lugar Center in Georgia, conducted field tests with an unknown substance near the Russian border. In the spring of 2017, local residents complained about some "white powder" being sprayed by an UAV near the Georgian border.
According to the author of this news, the DTRA has access to the border between Russia and Georgia under a military program called "Georgian Land Border Security Project." All work pertaining to this project was entrusted to a private company, Parsons Government Services International. DTRA has contracts with Parsons for similar "border security" projects in Lebanon, Jordan, Libya and Syria – an impressive geography… As for the Russian-Georgian border, the Parsons' contract with the Pentagon is believed to be worth $9.2 million.
During last year's meeting of the Presidential Council for the Development of Civil Society and Human Rights, President Vladimir Putin said that "biological material is collected throughout Russia from people of different ethnic groups living in different parts of the Russian Federation. This is being done purposefully and professionally. Why are they doing they do this? We are an object of a great deal of interest…"
Caught red-handed, the Americans had nothing else to do than admit this with  a representative of the Air Force Training Command, Bo Downey, telling RIA Novosti that they were collecting Russians' biological material to "study the musculoskeletal system" and that this work " was not intentional.. He acknowledged that the Center for Molecular Studies of the 59th Medical Air Group is engaged in this research to "identify various trauma-related biomarkers.".
"Not intentional"? They are telling these tall tales just as the US Air Force has announced an open tender for the supply of 12 samples of RNA molecules and synovial tissue of Russians! According to the terms of the tender, "donors must be citizens of the Russian Federation, Caucasians, without injuries of the musculoskeletal system and have tested negatively for HIV, hepatitis B, hepatitis C and syphilis."
And why are they collecting these samples in Russia? They could have been conducting such experiments at home, in the US. Or maybe Americans all suffer from HIV, hepatitis B, hepatitis C and syphilis?
Do they realize how stupid they look when they deny all this even when caught red-handed and confronted with hard facts?
Looks like the Yanks are testing our genotype to determine the kind of injuries that would be most critical for people living in different parts of Russia. Otherwise, why show so much care about the population of a country which has been unequivocally declared by the Trump administration as America's "military adversary"?
This "silent" danger has taken the form of a network of such laboratories the US has set up along the entire length of the Russian border. No one can defeat Russia with military force even though many people have tried this over the past centuries. Therefore, they have created a system of undermining this country from the inside with the help of information war, by provoking internal conflicts and now with the threat of epidemics and pandemics.
According to the official website of the DTRA'a regional Eurasian office in Georgia (headquarters), they have already established their "footholds" in Armenia, Azerbaijan, Kazakhstan, Moldova, Ukraine and Uzbekistan. (The DTRA Eurasia office of the United States of Georgia has a number of countries. The budget of this Eurasian network is estimated at over $2 billion. And, of course, the Pentagon is justifying its biological expansion in Eurasia by "noble goals" – purportedly "to assist national scientific personnel in protecting the population from diseases, identifying deadly viruses and neutralizing them.".
Faced with all these hard facts, the Americans have been forced to make excuses.
Responding to media accusations, including in the US, Blake Bekstein, a program manager for Insect Allies, which is part of general bio-weapon development, said that he "does not agree with the conclusions," although in an interview with The Washington Post he admitted that a number of technologies developed as part of the program may have a "dual purpose" and can be used both for defense and attack.
Meanwhile, by so doing, the West is preparing a new large-scale provocation against Russia. In the pipeline is a new mechanism of "sanctions for the proliferation and use of chemical weapons." They are also going to blame Russia for "illegal use" of such weapons by removing sanctions for such "use" from UN jurisdiction and actually "privatizing" them.
First published in our partner International Affairs
Why China will win the Artificial Intelligence Race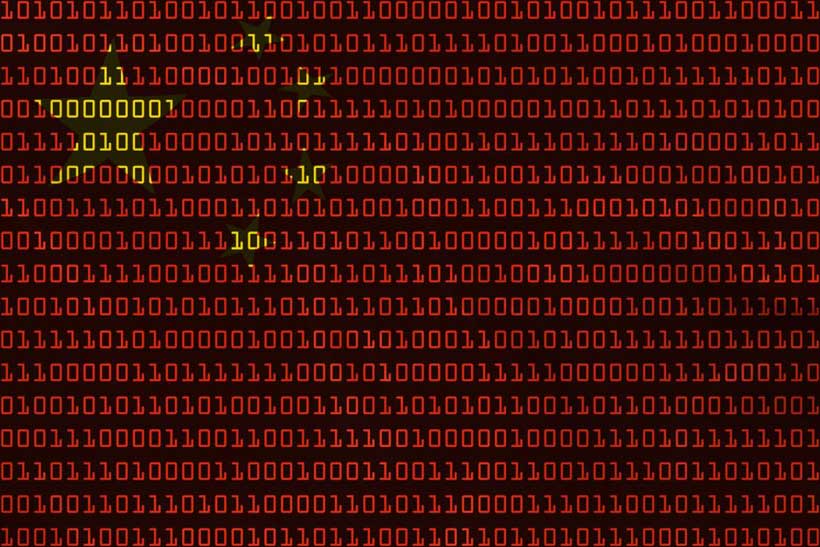 Two Artificial Intelligence-driven Internet paradigms may emerge in the near future. One will be based on logic, smart enterprises and human merit while the other may morph into an Orwellian control tool. Even former Google CEO Eric Schmidt has foreseen a bifurcation of the Internet by 2028 and China's eventual triumph in the AI race by 2030.
In the meantime, the US seems more interested in deflecting the smart questions of today than in building the smart factories of tomorrow.  Nothing embodies this better than the recent attempt by MIT's Computer Science and Artificial Intelligence Lab (CSAIL) and the Qatar Computing Research Institute (QCRI) to create an AI-based filter to "stamp out fake-news outlets before the stories spread too widely."
But what exactly constitutes fake news? Does it include media-colluded lies over Iraqi possession of weapons of mass destruction in 2002? Or the egregiously fraudulent Nurse Nayirah testimony a decade earlier? Will the binary logic of "either you are with us or against us" be used to certify news sources?
According to US President Donald J. Trump, fake news is a 24/7 specialty of the CNN, Washington Post and just about every other US mainstream media. The author agrees with Trump on this note. As a futurist, he relies heavily on credible news sources. The CNN and WaPo therefore rarely feature on the trusted list. At the same time, the author squarely blames Trump for the ongoing US-China trade war.This raises several questions: How will MIT's AI filtration system treat editorial divergences in the same publication? Will they all be feathered and tarred as "fake news" once a threshold – 150 articles according to the new system – is crossed? How will it evaluate analytical gems in the unregulated alternative media and open source fora? Will social media evidences, planted and generated by a critical mass of trolls, be machine-aggregated to determine true news?
It is also disturbing to note that this digital commissariat is being partly developed by Qatar – a nation that has been routinely singled out for its human rights abuses, use of slave labour, rampant anti-Semitism, runaway fake news and support of jihadi terrorism. While Qatar and the US media have incessantly accused Syria of wielding chemical weapons, experts from MIT and the UN have adduced otherwise.How will such contradictory reports be treated in the future as more Gulf Arab money pour into MIT and its cohort research institutions?
Not Made-in-America
The future of US artificial intelligence and its emerging technologies is overwhelmingly dependent on foreign talent drawn from Asia and Eastern Europe. This is unsurprising as 44 million US citizens are currently saddled with a staggering $1.53 trillion in student loans – with a projected 40 percent default rate by 2023.
The US student loan bubble is expanding in tandem with the rising un-employability of young Americans. Fake news overload naturally leads to pervasive intellectual stupefaction.  US policy-makers will ignore this ominous trend, just as they ignore the perennial national slide in global indices that measure the quality of life, education and human capital yields. Can the human mind – incessantly subjected to politicized fairy tales and violent belief systems – be capable of continual innovation?  It is of course easier to blame an external bogeyman over a purely internal malaise. Herein lies the utility of fake news; one that will be filtered by a digital nanny and policed by thousands of ideologically-biased fact-checkers.  Funded, of course, by the US deep state!
Somehow no known form of intelligence – artificial or otherwise – has impressed US policy-makers on the national security dimensions of the immigrant-citizen digital divide. High-achieving immigrant communities, for example, may be targeted by irate citizens during a period of intense economic distress, precipitating a reverse brain-drain to their countries of origin.
Even otherwise, the children of highly-skilled naturalized immigrants face a variety of discriminatory practices when they come of age. The most notorious of this is the "Asia fail" in take regimen at vaunted US universities where, smart second-generation Asian Americans are routinely sacrificed on the altars of artificial diversity and multiculturalism. In future, a digital panoptic on may selectively reject meritorious applicants based on "inappropriate" social media posts made a lifetime ago. Any litigation-unearthed bias in the admissions process can be blamed on a technical glitch. Or on the Russians!
Forget about merit! The prevalent imperative is to develop next- generation rubber-stampers for the privileged 0.1%.
Divergent Futures
Just like the Internet, the middle classes of a rump US-led Greater Eurabia and a China-led world may have separate trajectories by 2030.  With China experiencing a middle class boom and record numbers of STEM graduates, AI is poised to boost the quantity and quality of a new generation of digital scientists.
At the same time, the search algorithms of Google, YouTube, Facebook and its cohorts are making it harder for individuals to access critical open source data and analyses.  The convenient pretext here is "fake news" and the need to protect society from misleading information. Why think… when a state-led AI Commissar can do the thinking for you? Ironically, the West routinely charges China for this very practise. How is it possible then for China to develop rapidly and become a leader in AI?  In the core Asian societies, the art of "constructive criticism" incentivises erudition, knowledge and a face-saving approach.  Knowledge is also unfettered by ideology or provenance.
The US, on the other hand, is hopelessly trying to find a balance between its ideological dictates, visceral populism and next-generation knowledge. Talent and AI are sacrificed in the process. According to Google's Eric Schmidt, "Iran…produces some of the smartest and top computer scientists in the world. I want them here. I want them working for Alphabet and Google. It's crazy not to let these people in."
It is even crazier to think that a smart society can be moulded by AI-mediated claptrap and news filters.  This is why China will win the AI race, and Asia will prevail in the Internet of Ideas (IoI).
Non-State Actors in Today's Information Wars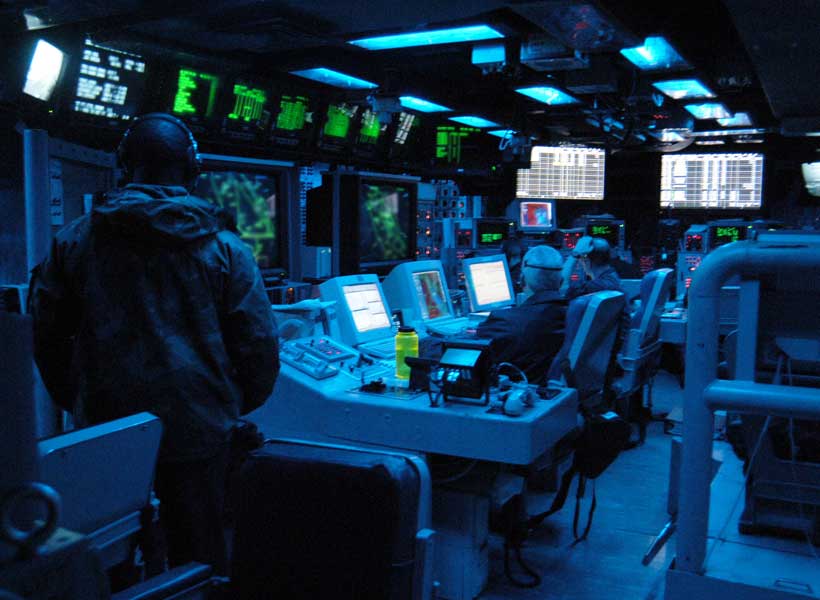 Rivalries and confrontations between states in the information space are a feature of today's international relations. Information is becoming one of the priority instruments in fighting for global domination.
We agree with experts who believe that there exist two principal forms of information warfare, technological and psychological, the former targeting information systems and communication channels and the latter, people's minds and public opinion.
We can detect a trend toward growing non-state involvement in information wars. There are various interconnected reasons for this.
One of them is the latent character of information warfare: governments launching information attacks are careful to keep them undetected or to try to gloss over their own involvement if such attacks are detected. Another reason is that it is difficult to find out who carried out the information attack and what the objective was. Yet another reason are resources that some Internet users and associations of users apply to conduct for cross-border attacks.
International terrorist and extremist organizations make extensive use of information and communication technology (ICT) for propaganda and recruitment.
A report for 2017 by Group-IB, one of the leading international companies dedicated to the prevention and investigation of high-tech crimes, speaks of "state-sponsored hackers" as well as "financially motivated" ones. Geopolitical disputes between nations "are being accompanied by an increase in cyber espionage and sabotage campaigns," the report says.
Investigative reporters and individual civic activists have recently been forming powerful international associations, which mainly owe their emergence to the global information and communication resources of the Internet. However, they are often drawn into information wars because of powerful effects their investigations may have.
Global media remain the most influential source of information, and therefore they inevitably get drawn into information wars.
Media, especially state-financed media organizations, predominantly act as agents of governments in information wars.
American NGOs are widely known for their key role in organizing "color revolutions" over the past two decades. They worked with opposition parties and their youth units, with central government elites, and with local government bodies. They also supported media groups and Internet resources that were involved in subversive activities and local NGOs that later organized protests.
Prestigious international NGOs publish reports assessing specific developments or containing development ratings for various countries in specific fields. Such reports are powerful vehicles for influence.
Commercial organizations that take part in information wars mainly do so indirectly, under outsourcing agreements, fulfilling tasks such as monitoring the information space and cyber intelligence, and information security tasks, including defense of critical facilities in information infrastructures.
It has been a trend for a few decades for governments to hand over some of their military and security functions to commercial organizations, which has manifested itself best in the emergence of private military corporations. It would be logical to expect the emergence of private companies organizing information offensives, both technological and psychological, on a commercial basis, which would mean commercializing information warfare.
First published in our partner International Affairs