Switzerland tops world innovation index; India and other emerging markets on the rise
[yt_dropcap type="square" font="" size="14″ color="#000″ background="#fff" ] I [/yt_dropcap]nnovation is a key development tool that could boost economies and provide a way out of the growing squeeze on the world's food resources – one of the major challenges of the 21st century – according to a new United Nations report.
"Innovation is the engine of economic growth in an increasingly knowledge-based global economy, but more investment is needed to help boost human creativity and economic output," said Francis Gurry, Director-General of the World Intellectual Property Organization (WIPO) and co-author of the 10th edition of the Global Innovation Index (GII): Innovation feeding the World.
With an eye on how creativity in agriculture and the food sector is helping to feed the world – one of the major challenges of the 21st century – WIPO points out that innovation is key to sustaining the productivity growth required to meet the rising demand and to helping enhance the networks that integrate the sustainable food production, processing, distribution, consumption and waste management known as food systems.
According to the UN agency, rich countries continue to dominate global innovation in terms of most new products and services, with Switzerland at the top for the seventh year running and high-income economies taking 24 of the top 25 spots – China is the exception at 22, moving up three places in the last 12 months."Innovation can help transform the current economic upswing into longer-term growth," noted Mr. Gurry. A total of 17 economies comprise the 'innovation achievers' this year, with nine from the Sub-Saharan Africa region and three from Eastern Europe.
Key findings show the rise of India as an emerging innovation centre in Asia, high innovation performance in Sub-Saharan Africa, including Kenya and Rwanda and an opportunity to improve innovation capacity in Latin America and the Caribbean – with Chile, Mexico, Brazil, and Argentina showing particular strengths in institutions, infrastructure and business sophistication.
Next to innovation powerhouses such as China, Japan, and the Republic of Korea, a group of Asian economies including Indonesia, the Philippines and Viet Nam – dubbed by WIPO as the "new Asian tigers" – are actively working to improve their innovation ecosystems and rank high in a number of important indicators related to education, productivity growth and high-tech exports, among others.
Innovation Feeding the World
The theme of the GII 2017, 'Innovation Feeding the World,' spotlights innovation carried out in agriculture and food systems. Over the next decades, these sectors will face an enormous rise in global demand and increased competition for limited natural resources, in addition to adapting to climate change.
The report underscores that innovation is key to sustaining the necessary productivity growth to help enhance networks that integrate the sustainable food production, processing, distribution, consumption, and waste management known as food systems.
Each year, the GII surveys some 130 economies using dozens of metrics, from patent filings to education spending providing decision makers a high-level look at the innovative activity that increasingly drives economic and social growth. For the last ten years, it has observed an innovative capacity gap between developed and developing nations and lacklustre growth rates for research and development activities at both the government and corporate levels.
Countries must make teaching profession more financially and intellectually attractive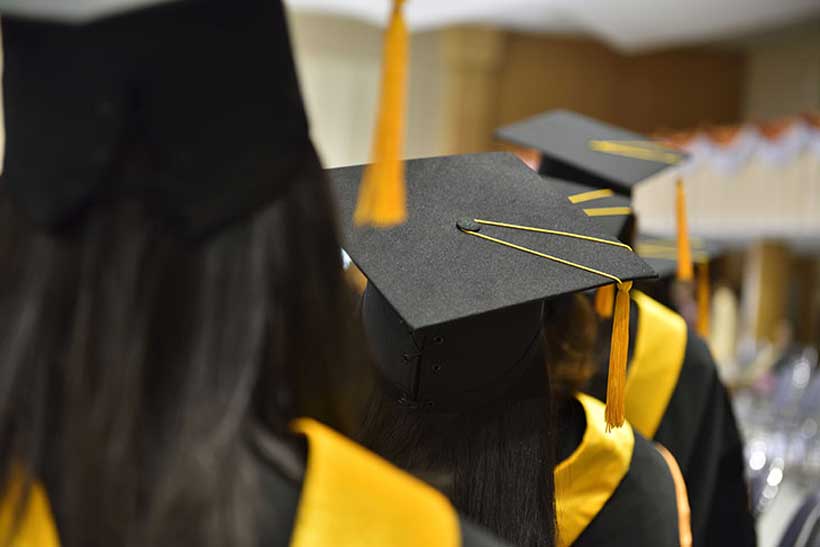 Countries need to make the teaching profession more financially and intellectually attractive to meet a growing demand across the world for high-quality teachers, according to a new OECD report.
Based on the OECD's Teaching and Learning International Survey (TALIS), the report, Teachers and School Leaders as Lifelong Learners, says that attracting the best and brightest to the profession will be essential to ensure that young people are given the skills they will need to thrive in tomorrow's world of work.
About 260,000 teachers and school leaders at 15,000 primary, lower and upper-secondary schools from 48 countries and economies took part in this third edition of the survey. Through the voices of teachers and school leaders, it aims to help strengthen the knowledge and skills of the teaching workforce to support its professionalism.
The findings show that much still needs to be done to give teachers better opportunities to prepare for tomorrow's world. Little more than half of teachers across participating OECD countries received training in the use of technology for teaching, and less than half felt well prepared when they joined the profession. Yet two thirds of teachers report that the most useful professional development they took part in focused on innovation in their teaching.
"The acceleration of technological, economic and social changes makes it imperative that our education systems adapt almost in real time," said Ludger Schuknecht, OECD Deputy Secretary-General, launching the report in Paris. "Policy makers should work closely with teachers and school leaders and leverage their expertise to help students succeed in the future world of work."
"The quality of an education system can never exceed the quality of its teachers," said Andreas Schleicher, OECD Director for Education and Skills. "Governments should empower their teachers and school leaders with the trust and autonomy they need to innovate and instil a collaborative culture in every school. They also need to better recognise the importance and value of involving teachers in designing better practices and policies to create classrooms fit for the future."
Schools appear to be recognising the value of innovative teaching in responding to the challenges of the 21st century, according to the survey. The vast majority of teachers and school leaders say their schools are open to innovative practices and have the capacity to adopt them. On average across OECD countries in TALIS, 78% of teachers also report that they and their colleagues help each other implement new ideas. However, teachers in Europe are less likely to report such openness to innovation.
The report finds that recent changes in migration flows have affected the makeup of classrooms. Almost one-third of teachers in OECD countries report that they work in schools where at least 1% of the student population are refugees, and 17% of teachers work in schools where at least 10% of the students have a migrant background.
95% of school leaders report that their teachers believe that children and young people should learn that people of different cultures have a lot in common. 80% of teachers report working in schools that have integrated global issues throughout the curriculum, as well as teaching their students how to deal with ethnic and cultural discrimination.
Other key findings include:
Teaching as a career
Teaching was the first-choice career for two out of three teachers in participating OECD countries, but only for 59% of male teachers, compared to 70% of female teachers.
90% of teachers cite the opportunity to contribute to children's development and society as a major motivation to become a teacher, and only 61% say that the steady career path offered by teaching was an important part of their decision making.
Teacher profiles
Teachers are, on average, 44 years old, ranging from 36 in Turkey to 50 in Georgia. Most teachers are women (68%), except in Japan (42%), while only 47% of principals are women.
ICT use
Only just over half of teachers (56%) across the OECD received training in the use of ICT for teaching as part of their formal education or training. ICT training is lowest in Sweden (37%) and Spain (38%) and most common in Chile (77%) and Mexico (77%).
About 18% of teachers across the OECD still express a high need for professional development in ICT skills for teaching.
One in four school leaders report a shortage and inadequacy of digital technology as a hindrance to providing quality instruction.
In the classroom
In OECD countries and economies participating in TALIS, only 78% of a typical lesson is dedicated to teaching, with the rest spent on keeping order (13%) and administrative tasks (8%).
Classroom time spent on actual teaching and learning is much lower in schools with high concentrations of students from socio-economically disadvantaged homes. Differences are particularly marked in Alberta (Canada), Australia, Austria, England, the Flemish Community of Belgium, France, Saudi Arabia, South Africa and the United States.
Relations between students and teachers have improved in most countries since 2008, with 95% of teachers agreeing students and teachers usually get on well with each other. However, 14% of principals report regular acts of intimidation or bullying among their students.
Professional development
More than 90% of teachers and principals attended at least one professional development activity in the year prior to the survey. But only 44% of teachers take part in training based on peer learning and networking, despite collaborative learning being identified by teachers as having the most impact on their work.
Around half of teachers and principals report that their participation in the professional development available to them is restricted by scheduling conflicts and lack of incentives.
Background
Participating countries and economies: Alberta (Canada), Australia, Austria, Belgium and the Flemish Community of Belgium, Brazil, Bulgaria, CABA (Argentina), Chile, Colombia, Croatia, the Czech Republic, Denmark, England (UK), Estonia, Finland, France, Georgia, Hungary, Iceland, Israel, Italy, Japan, Kazakhstan, Korea, Latvia, Lithuania, Malta, Mexico, the Netherlands, New Zealand, Norway, Portugal, Romania, Russian Federation, Saudi Arabia, Shanghai (China), Singapore, the Slovak Republic, Slovenia, South Africa, Spain, Sweden, Turkey, the United Arab Emirates, the United States and Viet Nam.
In each country, around 200 schools were randomly selected, and in each school one questionnaire was filled in by the school leader and another by 20 randomly selected teachers.
Success of China's Belt & Road Initiative Depends on Deep Policy Reforms
China's Belt and Road Initiative (BRI) could speed up economic development and reduce poverty for dozens of developing countries—but it must be accompanied by deep policy reforms that increase transparency, improve debt sustainability, and mitigate environmental, social, and corruption risks, a new World Bank Group study on the BRI transportation corridors has found.
Through independent, empirical analysis, the Belt and Road Economics study is designed to help policymakers in developing countries weigh the potential benefits and risks of participating in BRI projects. It assesses the network of proposed transportation projects in about 70 countries along land and maritime BRI corridors that connect Asia, Europe, and Africa. It also provides a series of policy recommendations to help developing countries along those corridors maximize potential benefits while mitigating a variety of risks.
"Achieving the ambitions of the Belt and Road Initiative will require equally ambitious reforms from participating countries," said Ceyla Pazarbasioglu, the World Bank's Vice President for Equitable Growth, Finance, and Institutions. "Improvements in data reporting and transparency—especially around debt—open government procurement, and adherence to the highest social and environmental standards will help significantly."
If implemented fully, the initiative could lift 32 million people out of moderate poverty—those who live on less than $3.20 a day, the analysis found. It could boost global trade by up to 6.2 percent, and up to 9.7 percent for corridor economies. Global income could increase by as much 2.9 percent. For low-income corridor economies, foreign direct investment could rise by as much as 7.6 percent. At the same time, the cost of BRI-related infrastructure could outweigh the potential gains for some countries.
The study, by a team of World Bank Group economists led by Michele Ruta, found that complementary policy reforms will be essential for countries to unlock BRI-related gains. Real income for BRI economies could be two to four times larger if trade facilitation is improved and trade restrictions are reduced. In addition, stronger labor-mobility and adjustment policies would ensure that gains are more equally shared.
Yet, the analysis found, BRI also entails significant risks that are exacerbated by a lack of transparency and weak institutions in participating economies. Many BRI projects cross borders, so coordination among all economies within a corridor is critical. Among the 43 corridor economies for which detailed data is available, 12—most of which already face elevated debt levels—could suffer a further medium-term deterioration in their outlook for debt sustainability. It could boost global carbon emissions by 0.3 percent—and by up to 7 percent in countries with low emissions levels.
"BRI's success depends on the implementation of policy measures in three broad categories: transparency, country-specific gaps, and multilateral cooperation," said Caroline Freund, the World Bank's Director for Macroeconomics, Trade, and Investment. "Greater transparency is necessary at all levels, from project planning to budgeting and procurement and public reporting of debt levels. For countries to benefit fully from BRI, they will need to work together. In addition, many countries need to strengthen environmental standards, adopt social safety nets, and improve labor mobility."
Fossil fuel support is rising again in a threat to climate change efforts
Fossil-fuel subsidies are environmentally harmful, costly, and distortive. After a 3 years downward trend between 2013 and 2016, government support for fossil fuel production and use has risen again, in a threat to efforts to curb greenhouse gas emissions and air pollution, and the transition to cleaner and cheaper energy. Support across 76 countries increased by 5% to USD 340 billion in 2017, according to a new OECD-IEA report prepared for the G20.
OECD-IEA Update on Recent Progress in Reform of Inefficient Fossil Fuel Subsidies that Encourage Wasteful Consumption also shows that even in the group of 44 OECD and G20 countries, where fossil fuel support is still declining, the reduction has slowed down. Support in these countries was down 9% in 2017, a slower decline than the 12% recorded in 2016 and 19% in 2015.
The reversal comes as some countries reinstated stronger price controls on fossil fuels, in response to volatility in international oil prices, which made it harder to continue energy pricing and taxation reforms.
Some progress has nonetheless been made: the report finds that many countries, including Argentina, India, Indonesia and several Middle Eastern and Northern African economies, have continued to take steps to reduce support for energy consumption. Western Europe has completed its phasing out of hard-coal subsidies and efforts continue to end state aid to coal-fired power generation in the European Union.
Oil and gas industries in several countries, however, continue to benefit from government incentives, mostly through tax provisions that provide preferential treatment for cost recovery. Such policies go against domestic efforts to reduce emissions.
The report was presented to G20 energy officials ahead of the G20 Ministerial Meeting on Energy Transitions and Global Environment in Karuizawa, Japan, where countries reiterated their commitment to phasing out inefficient fossil fuel subsidies and encouraged countries that have not done so to volunteer for a Peer Review.
"This new OECD-IEA report signals a worrying slowdown in our efforts to phase out fossil fuel subsidies," said OECD Secretary-General Angel Gurría. "The critical nature of the climate change crisis has never been clearer than it is today. Countries should be accelerating their reforms, not taking their feet off the pedal. We cannot promote inclusive and sustainable growth if we continue subsidising fossil fuels!"
The report combines the IEA's price-gap approach to capture the transfer to consumers of policies that keep fossil fuels below reference prices and the OECD's 2019 Inventory of Support Measures for Fossil Fuels, which takes stock of spending programmes and tax breaks used in the 36 OECD countries and eight emerging countries (Argentina, Brazil, China, Colombia, India, Indonesia, Russia and South Africa) to encourage fossil fuel production or use. These include measures that reduce prices for consumers or that lower exploration and exploitation costs for oil and gas companies.
Increasing transparency on the use of scarce public resources can help to keep up momentum for fossil fuel subsidy reform. Building on the evidence brought to the table by the OECD, G20 countries committed in Pittsburgh in 2009 to "rationalise and phase out over the medium term inefficient fossil fuel subsidies that encourage wasteful consumption." Since then G20 countries – China, Germany, Indonesia, Italy, Mexico and the United States – have completed voluntary G20 Peer Reviews of inefficient fossil fuel subsidies, and Argentina and Canada are just starting theirs. The OECD has been asked to play Secretariat role for all the country reviews, to chair and facilitate these processes, which have to date evaluated more than 100 government interventions relating to the production and use of fossil fuels.
"OECD evidence leaves no doubt" says Gabriela Ramos, OECD Chief of Staff and G20 Sherpa – "inefficient fossil fuel subsidies undermine global efforts to tackle climate change, aggravate local pollution, and are a strain on public budgets, draining scarce fiscal resources that could be invested in education, skills, and physical infrastructure. We urge all G20 countries to keep up the effort, and join the voluntary G20 Peer Reviews of inefficient fossil fuel subsidies."