"Everybody has stories to tell:" Creating art space for children at National Gallery Singapore
Children need space to grow and art plays a pivotal role in creating not just any space, but a creative and conducive space. Knowing that is one thing, making such space available for children is a whole new world.
This year, for the first time, the National Gallery of Singapore is making it possible. In its first Gallery Children's Biennale, Singapore is leading the way in Asia to create space for children through art. The exhibition targets young visitors and it is curated in such a way that aim to captivate the imagination of the young: making art fun, interactive and accessible. The objectives are simple: to nurture children's deeper understanding and appreciation of art since the young age and creatively engage children with art in a new innovative and educational way.
Ms. Chong Siak Ching, CEO, National Gallery Singapore said "The Gallery believes that art education plays an important role in developing innovative and expansive thinking in our young. For the Gallery Children's Biennale, we engaged artists to create works accessible for young visitors to showcase how art can be fun, inspirational and educational. This will be a good platform for families to come together and explore fresh perspectives while engaging with art."
Under the theme "Dreams and Stories", Gallery Children's Biennale is under the guiding philosophy that "every child is creative. We believe everyone dreams and has stories to tell – and we want to active their senses, and enable them to express their thinking, ideas emotions," said Suenne Megan Tan, the Director of Audience Development and Engagement at the National Gallery Singapore.
"A key aim of the Gallery Children's Biennale is to incubate, pilot and research new approaches of art engagement, within a museum context, where artists and visitors function as partners and contributors to-ward a shared learning experience. While this advances the development of art education and the learning of art by an individual, it also transforms museums into active learning environments in which people can feel, think, look and respond, moving comfortably from what they know to new areas of knowledge", said Mrs. Tan.
To achieve this, the Gallery brought together 9 exceptional artists from Singapore and broader Southeast Asia to showcase their masterpieces. Some are existing work, some are newly commissioned. Ranging from art installations to performance art, the different forms of art present an inspiring sensory experience for young visitors to engage with art in a new and educational way.
Of all the installations, 5 are created by Singapore artists, 2 by Southeast Asian artists, and 2 by Asian art-ists. Four artists, namely, Singapore's Cultural Medallion awardee, Chng Seok Tin, Vincent Leow, Ian Woo and Tran Trong Vu are part of the national collection, and whose works are also on display in the DBS Singapore Gallery and UOB Southeast Asia Gallery. The likes of team Lab and Mark Justiniani are artists of international repute that create unique participatory and immersive works. While world-renowned, Yayoi Kusama amplifies the Gallery's mission of bringing high-level artworks that has the capacity to embrace the public and offer art that welcomes our children. Similarly, Robert Zhao and Lynn Lu have also created works to express their beliefs and concerns about the world we live in.
The special thing about these artists is that they are creating works that are more engaging for children, allowing children to touch, stick, walk, browse, organise and even perform an artwork in order to bring young audiences closer to the usually distant, if not venerated, art pieces. Through this process, it is hoped that visitors will be inspired to revisit works of art in the Gallery and contemplate the ever-changing ways in which art constitutes a larger story of who we are. Each art installation is created with accompanying activities and ideas for discussion that aim to spark the imagination of young minds, and generate creative thinking for a new generation of Singaporeans.
But all of these cannot be achieved over night.
Gallery Art Biennale is a small step toward a larger goal of instilling the love of art amongst Singaporean. It is an auspicious start for a long term process. There will be more activities throughout the year at the National Gallery to nurture the love for art for children. The Gallery believes that early exposure to art is beneficial to the holistic well-being of a child as it can improve a child's literacy, critical thinking and creative skills, among other benefits. All year long, at the Keppel Centre for Art Education offers Family Weekends (a series of workshops, interactive tours and storytelling sessions the 2nd weekend of every month) to create a shared learning experience for children and their family. In conjunction with Gallery Children's Biennale, a series of public programmes, film screenings, special tours for families, and artist-led workshops for children have been lined up. Visitors can also look forward to an outdoor festival in August.
Although the primary objective of the Biennale targets young visitors, the entire installation speaks to everyone in the family. Because "everybody has stories to tell", the aim of Gallery Art Biennale is ambitious. It is hoped that through such interactive and engaging process using different kinds of art, the audience to the Biennale will go through a transformative experience, visitors will be emerged knowing more about themselves and the world around them.
"This first edition of Gallery Children's Biennale welcomes the inner child in every one of us, regardless of age, to embark on this creative journey to explore the world through the eyes of nine artists from Singapore and beyond. We hope that both the young – and the young at heart – will be inspired by the installations and programmes," added Ms Suenne Megan Tan
Gallery Children's Biennale opens to public 20 May to 8 October 2017. The Gallery Children's Biennale is a ticket exhibition. General admission rules apply. Free entry for Singaporeans & PRs. For more details, visit www.childrensbiennale.com. The Gallery Children's Biennale will be held once every two years.
Tandin Bidha: The Grace of Bhutan
Tandin Bidha, leading actress from Bhutan sheds more light about the film industry in Bhutan and her life and experiences in the Himalayan Kingdom. Tandin Bidha is one of the most popular actresses in Bhutan and has worked in various national award winning films.
In this interview with Modern Diplomacy, Tandin sheds more light on the film industry in Bhutan and its growth over the years.
31 movie titles in your name spreading across different genres. Also, a two time National Award winner for Boom Batha Chenmi Renzi and for Chi Sem Chi Lu. People and critics alike seem to love your versatility. How did it all start? Did you imagine being the most recognised face in the industry and achieving an illustrated career in a short span?
It all started when I was helping my mother out in her restaurant. A well known director of Bhutan walked in, he saw me and something clicked. He immediately told me that he wanted to cast me in a film because I looked like an actress. I did not know anything about acting then because Bhutan does not have an acting school. I waited to get a call from him for 3 months. There was no call. One day he called me and gave me a role as a supporting actress. Even if I wasn't the lead in the first film, it meant a lot to me and I decided to take it up. I then got many leading roles. I am truly grateful to my stars for aligning at the right time. I have given acting my best shot and I work really hard to be where I am.
Do you plan to carry forward that persona and art international anytime?
I am open to everything. I have never once thought that I can or cannot do this. I don't plan my life like that. I generally see where life is going, let opportunities come my way, and when something clicks, I do it. Being open to things is the key to being successful, don't shut any doors in life till you are sure that it isn't for you, till then navigate and explore life through.
How important do you believe it is, to have a good work dynamic and a mutual understanding between an actor and a director? Do you personally think a good director helps an actor grow?
I believe that a movie is never about one person, it is about the entire crew. We all mutually depend on each other to get things done. I don't believe that a single person can create or take credit for a movie alone, it takes an army of people to do it. I am grateful to my crew and everyone working on the same team as me for working really hard behind everything that goes in. I believe that good actors and good directors help each other in numerous ways. All relationships should be mutual and everything is centric on growth.
You seem to have a very positive and optimistic approach towards life and towards work. Despite all the fame and fortune, you lead a very 'normal' simplistic lifestyle. What fuels that inside you?
Most of the people of Bhutan are very simple. We all believe in living a life filled with the sentiment of community. I am an actress on screen and a human above anything. I believe in leading a simple life because that is all that counts. I enjoy spending time with my son. I also like reading in my free time. In Bhutan, for showing my films in theatres, I have also been to counters to sell my own film tickets. I deeply love Bhutan because I can be myself here.
You have been an avid reader of some really interesting books ranging from soul searching, inspirational women, The Buddha, the Mitch Albomesque emotional sort. Tell us more about some other books that you would recommend everyone should read in their lifetime. What is the book you are currently reading?
I really love reading books. I went through a divorce a few years ago and I was in a really dark phase of my life that time. I felt disconnected with the world. However, one day I picked up a book and I started reading it. After that, I have read so many books because I feel like books hold the key to life. I have also started a book cafe in Bhutan because I want the youth to read more books and get all the knowledge out there. I really love books and I recommend the youth to read books everywhere.
You have also travelled a lot. Your favourite destination so far and why is it special?
The more I travel, the more I realise how great Bhutan is. I love Bhutan the most. I have been to several countries worldwide, but I really love Bhutan the most. People here may not have dominos or burger outlets, but we are really in touch with ourselves and we love this country a lot. The more I travel, the deeper my appreciation grows for Bhutan.
Aamir Khan from India has always been a champion of rights in the national and international arena. You met him in one such similar event. What did you discuss? What other actors, male and female, do you look upto in India? If given a chance and if an amazing script comes your way, would you be interested to be a part of an Indian project?
I would love to work with actors in India. I met Aamir Khan at an event in Bhutan. I went to him and I told him that I'm his biggest fan. He was very humble and he told me more about his work. It was a great conversation. I respect him a lot.
OTT platforms are taking over the world. Do you think cinema in Bhutan can reach more people through this medium?
I believe that Bhutan has some wonderful stories which need to be shared with more people across the world. We do not have a film school so most of the people here are very raw in the film domain. However, we are all willing to learn and explore new avenues. I think Netflix is a great platform to share stories of Bhutan with other people. However, there are certain restrictions on the platform regarding quality of filmmaking, which Bhutan will have to match if we want our films there. Overall, I really would love for our country to have some representation on Netflix. I would love to take a lead in that domain. I really want our stories to be shared with the world.
What message would you like to give your fans who look up to you and your work?
I want to tell everyone that do not let go of your dreams even if it looks like it may never happen. It will happen when your stars align. I want to tell the youth to hold on to their dreams strongly and to keep working hard for it. If you work hard, one day, your efforts will be recognised. Never let go of your dreams.
Architecture Reflecting Culture: The Alhambra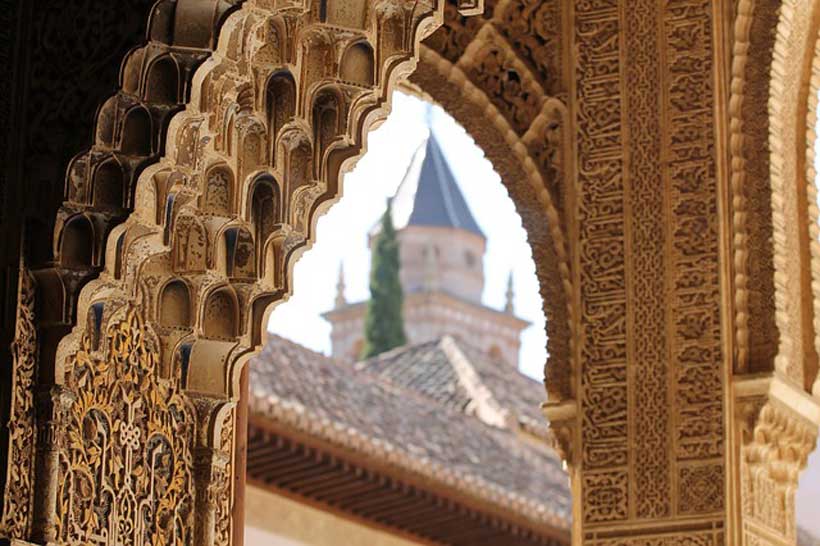 Throughout history civilizations have been overtaken by successors. These in turn decline and fall as time marches on. Often all that remain are monuments, an occasional palace or temple often a tomb, usually in ruins unless of relatively current vintage.
The ancient Egyptians built massive pyramids to bury their pharaohs, projects lasting a lifetime and ensuring a reliable source of income for the workers and others involved.
The Greeks favored exquisitely proportioned temples and statuary rendered with a skill that was not matched again until the Renaissance. One would be remiss not to mention their vast output of the mind from philosophy and logic to the poetry and drama played out in the amphitheaters.
If Roman entertainment relied on blood and gore, it was part of a culture of brutal wars, subjugation and suppression of foreign peoples welded into an empire. Then there was Roman law, even if it applied only to citizens.
Of more recent vintage are the great cathedrals of Europe like Chartres, tall, massive, constructed in a span of time unimaginable in our era of haste. Preceding them were the great mosques of the Muslim era decorated in geometric shapes and colors to dazzle the eye. Damascus and Isfahan come to mind.
Then there are the Nasrid kings of Grenada in southern Spain, al Andalus to these descendants of North African Berbers and Arabs who ruled there for several centuries. A time when the three Abrahamic religions coexisted in relative harmony it saw the flowering of a civilization noted for its mixture of opposites.
The city of Cordoba with its great mosque was an early fruit of this admixture becoming the largest city in Europe during the 10th century, although civil wars had diminished it considerably by the 13th century. Yet the 13th century began the growth of a city on a hill now called Alhambra probably due to the reddish color (alhamra in Arabic) of the rock face. Housing some 40,000 citizens then, not many of the buildings survive. Notable are the defensive citadel Alcazaba, three palaces — the Mexuar, the Comares and the Court of the Lions — and an encircling wall with battlements and towers. The great mosque was replaced by a Franciscan monastery in the 15th century and is now a parador — a government-run hotel that was formerly a castle or palace or the like.
The Courtyard of the Lions is justly famous as the symbol of Alhambra. The twelve lions at the center appear to be holding up a water basin right in the center of a network of channels … on the periphery, colonnades supporting delicately carved arches form an abbey-like cloister. But the walls in the adjoining rooms hold their own surprise in intricately carved geometries of colored tiles and plasterwork. Glancing up, the ceilings are designed to take your breath away. Even more intricately constructed, they comprise thousands of meticulously carved sections of wood rising layer upon layer to feast the eye as small apertures allow in shafts of sunlight or moonlight. Watercourses run through many rooms spilling across portals into pools among enclosed gardens melding interior with exterior and joining it with nature.
The architect LeCorbusier called it 'the intelligent, just and magnificent interplay of volumes made harmonious by daylight.' Henri Matisse exclaimed, 'The Alhambra is a marvel' and Washington Irving captured imaginations throughout the western world with his 1832 book, The Alhambra. At the time going to rack and ruin, his romantic vision helped to trigger an effort to preserve the precious gem.
Now a magnet for tourists, it remains a precious reminder of what an intermingling of cultures can produce — just as the Taj Mahal does in India where Mughal emperors often married Hindu Rajput princesses and Shah Jahan (whose mother Manmati was one) built his own marvel.
Don't avoid what is easy – diplomacy meets art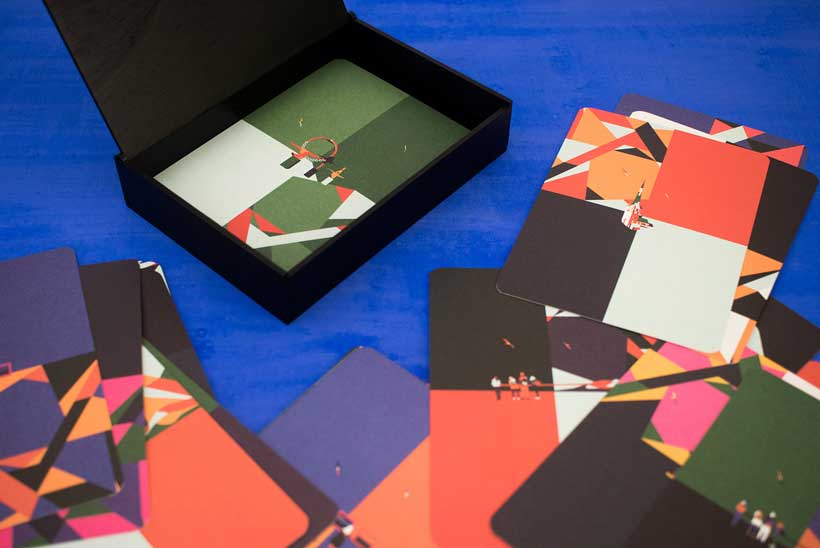 Individuals should and need to feel like they have the right to want. That is the message that artist Anastasia Lemberg-Lvova is continuously expressing through her artwork. Exemplifying socially-engaged art, Lemberg-Lvova aims to be a part of a much broader political movement which discusses important historical and modern-day social processes through creative means.
The second-wave feminist movements from the 1960s is one example of such a powerful movement. With their infamous quote, 'The personal is political', authored by millions of voices of women collectively rather than one feminist author, the message that every individual has the right to a voice was heavily stressed. As personal experiences took center stage and the individual became a political platform during the feminist movements, crowds of individuals also gained new meanings of courageous collectivity. Ultimately, the movement gave opportunity for previously ignored and taken-for-granted personal circumstances to be framed in a bigger picture – a picture that women as minorities were often left out of.
Continuing to portray the central message that movements such as the feminist strikes and many other historical crusades have fought for, Lemberg-Lvova uses her own art to focus on the younger European generation, highlighting the vast diverseness of the voices that live in Europe and sending a bold message that evidences a heterogeneity which needs to be more thoroughly discussed amongst the European community. With her projects, she is able to recognise the ways in which the systemic infrastructures that exist around the individual leave them feeling insecure or insignificant in relation to their voice and its right to exist in public. By initiating healthy conversation and focusing on this very elemental act of daring to express one's desires towards public space, she has created a platform that encourages individuals to learn to voice their opinions more often, ultimately leading the person to be engaged as the multiplicities of voices are amplified to lead to more diverse discussion and perhaps outcomes.
Her exhibition, 'Don't Avoid What is Easy', on show from August 14th – September 9th at the Freedom Gallery in Tallinn, Estonia, is thus the result of 2 years of research conducted mainly through interviews of younger generation individuals during her own expenditures through Europe. Although seemingly humble in its outcome as portraits, there is a strong message behind Lemberg-Lvova's work, depicting the notion that we should feel more confident to voice our opinions about our public surroundings, Lemberg-Lvova uses art and representations to give a voice to over 100 participants from 24 European countries.
By painting vibrant oil portraits of a selected 7 individuals whom she interviewed, she touches on the concept of art and its political capacity by explaining "There will be portraits of participants with a visual interpretation of their wish as the background. The experience of, as we often say, "putting a face to a name" has a profound effect and is more intuitively understood than just going through text or trying to grasp abstract ideas. Painting as a form of expression is immensely malleable and useful when getting ideas across."The desire to initiate discussion and give it a platform within the context of a gallery means Lemberg-Lvova's art is inherently social and public. These qualities make for an intriguing space where the audience can identify small changes that resemble the tip of a much bigger iceberg– or at least the ignition of confidence and curiosity.
This focus on the first and easiest step sometimes being the hardest is something of great importance for Lemberg-Lvova as she explains "An inhabitant of a city logically has the right to express ideas or wishes when it comes to their surroundings – it is, after all, their home. But they are often stuck in the belief of not being able to change anything. In this instance, I am not talking about taking action or creating a plan. This is about the simplest first step that does not require anything – feeling like one is entitled to express a wish. It doesn't have to lead anywhere; just remember that you have the right to want something. What follows is a different matter, but it is clear that nothing will happen without this first step."
An interactive wall installation where participant answers are projected for all to see will pay homage to the importance that Lemberg-Lvova holds for communities to listen to the expressions of their surrounding civilians. She explains "From an early age, our heads are flooded with subliminal messaging and that often diminishes internal self-worth. Let me explain this from the point of view of a woman – a frame of reference I am most familiar with. As a woman one feels that unless they have perfect dazzlingly white teeth, flawless hair, a tiny waist and the right kind of shoes they are not worthy of expressing an opinion. Because if you do not fulfill all of the criteria above, no one will listen to you or even consider you worthy of attention. This is a cliché, yet it exists because it is true. It describes the reality of many women, because we are surrounded by sources reaffirming it – adverts, friends, sometimes parents or spouses, fitness centers and the list goes on. At the exhibition, I am striving to fill the space with messaging that reiterates one's right to express their wishes whoever they are."
Her message is clear – we should not avoid formulating our wishes in matters that concern us. Her persistence to initiate discussion and to give it a platform within the context of a gallery means her art is inherently social and public. These qualities make for an intriguing meeting space for the artist as well as her audience amongst each other.
Open Studio at Kogo Gallery, Widget Factory (Aparaaditehas), Tartu, Estonia: 08.07-01.08
Exhibition "Don't Avoid What is Easy – Diplomacy meets art"at Vabaduse Gallery: 14.08-09.09
*Valeriya Billich also contributed to this article. Photos:Mariia Nedosekova