Next presidential elections in Liberia and Macdella Cooper's candidacy
[yt_dropcap type="square" font="" size="14″ color="#000″ background="#fff" ] O [/yt_dropcap]n October 10 next, elections will be held in Liberia to elect the President and the Legislative Assembly, as well as the Senate. In 2009 the National Electoral Commission of the African country, which is formally independent of both the government and Parliament, already accepted a substantial funding of 17.5 million US dollars directly from USAID to properly manage the previous elections of 2004 and 2014.
Still today the US Agency supports Liberia with various programs, all effective and necessary.
When criticizing US foreign policy, we should also recall the thousands of volunteers who travel everywhere, with sincere evangelical spirit, to help peoples in developing countries.
The Liberian Senate consists of two senators for each of the fifteen regions in which the African nation is divided. The term of each Senator lasts nine years. The House of Representatives has only 73 members.
As far as we know, there is no specific public American support for next October's elections.
Nevertheless, we are aware of the current US support to the various Liberian initiatives for better managing its national institutions, with specific reference to their functioning vis-à-vis citizens; the respect for the Rule of Law; freedom of information; the technical management of farmland and the strengthening of free people associations – briefly the "civil society" network that is essential to freedom and democracy, as Hegel taught us.
These are the only possible rational proposals to prevent the African youth bulge – now widespread in all the regions of the Black Continent – from turning directly to Europe, thus undermining its Welfare State and disrupting its labour market.
In spite of the too many considerations made, Europe has not the will, rational programs or money to help Africa before its peoples arriving massively in it.
Conversely, the United States knows Africa very well and it is not by mere coincidence that in 2007 it founded the Africa Command, together with 53 African States, but established its headquarters in Europe, precisely in Stuttgart.
Not surprisingly, from May 19 to 30, the United States run the African exercise United Accord 2017 to train local soldiers and monitor the African regions around Ghana.
Then there is China. This is one of the real points of interest and substantial future development for Africa.
Without China, there will be no real economic transformation across the Black Continent – hence not even in Liberia.
It is worth recalling that Sierra Leone and Liberia were, respectively, the countries established by US and British slaves freed in 1820 and in the 1840s, respectively.
The humanitarian and moral motivation was obvious, but there was also a strategic goal: when there was the "rush to Africa" by the European continental powers, control networks of France, Great Britain, Germany and Italy had to be created to prevent the European regional powers from getting a big head.
Neither the United States nor Britain have ever stopped thinking that the States of the Eurasian peninsula are, indeed, dangerous global competitors.
To date, however, the United States depends on Africa for a quarter of its oil imports, while China depends on Africa for over a quarter of its oil imports.
Hence no more of those endless, tragic and especially stupid regional wars, like Rwanda's and the two Liberian civil wars.
Cold War relics that survived even after the end of the bipolar confrontation, like Princess Sissi on the Geneva pier after being stabbed by the usual Italian anarchist.
At the beginning, Rwanda's war was instigated by a European intelligence service, while the two Liberian civil wars by some local officers' hunger for money and by small squabbles between neighboring states.
And by some big Western companies.
Finally no more with that idea – which today is really crazy – to replicate the old divisions of the Cold War in Africa, with so many small geopolitical frogs that swell up until bursting.
Or possibly trying to make third-rate local dictators cherish the illusion that revenue, and raw materials to be sold cheaply to the stupid Westerners, can be extracted – with such unnecessary and cruel violence – from an exhausted people.
We, in the West, we are not stupid at all. We do not need shady brokers who manage raw materials as if they were local monopolists. We do not even want Africa to become not a series of failed states, but a whole continent doomed to disaster.
Again, no more with the idea that the Black Continent is a reserve of raw materials and nothing else, or a region where anything is allowed, even at the expense of Europeans themselves, who, for example, are still paying the fixed exchange rate of the CFA franc against the euro.
Not at all, Africa is a huge continent that must be respected and quickly put back on its legs – just to use again a Hegelian metaphor – and, above all, should not be considered a mere reservoir of raw materials that others process.
By paraphrasing the slogan of Mao Zedong's first speech as President in Tiananmen Square: the African people have stood up!
Hence work must return to Africa. It must certainly be cheaper than in Europe, but its cost must be such as to change the social, economic and civil system of the Black Continent.
Instead of sending so many African raw materials to intermediate processing areas, which are equally, if not more, distant from the primary consumption areas, namely ours, it would be good to teach to a stupid globalization how to enhance the great local African potential.
We can no longer imagine a geopolitics of the Black Continent managed by ongoing and very harsh conflicts – and, indeed, Liberia is a tragic evidence of this, with its civil war between 1989 and 1996 and its second phase between 1999 and 2003.
All conflicts between the usual third-rate dictators operating for the second lines of the old global powers, new masters who thought to repeat the old game of the great powers – the "Great Game or the Tournament of Shadows", as the Russians called it – with few means, no effective geopolitical idea and no command.
Not even of the network of raw materials brokers – and this is really serious. Certainly prices increased, but consumption plunged.
Let us now revert to Liberia's elections scheduled for next October.
The President of the country is elected with a two-round system, while, as already said, the Legislative Assembly, composed of 73 members, is elected with the first past the post system, designed more by bookmakers for horse-race betting than by serious political scientists.
It is an electoral mechanism granting election to the candidate who has achieved the parity of votes, but who may also have even one single vote more than his/her direct competitor.
Its effects are obvious: clientelism and political patronage, corruption, electoral manipulation, unfulfilled promises, excessive power of the local ringleaders of the various candidates.
It would have been good also for Sicily in the second half of the nineteenth century.
Currently there are nine Presidential candidates.
There is Alexander B. Cummings, Head of the Liberian Alternative National Congress, former Coca Cola manager, who is currently President of the Cummings Africa Foundation.
Then there is George Weah, a well-known (and very talented) football player who spent four years in Italy.
Today, after two elections the outcome of which was not positive for him, he has been a member of the Liberian Assembly since 2014.
Another candidate is Joseph Boakai, Vice-President until January 2006, but already manager of the Liberia Wood Management Corporation and of the Liberia Petroleum Refining Company.
Once again, oil.
Liberia does not have it, but it has approximately one billion offshore reserves divided into 30 concessions, 17 deep sea and 13 ultra-deep sea ones. As early as 2011, Exxon Mobil had already started oil exploration, but the Ebola virus epidemic had blocked everything.
In 2017, but only at the end of the year, Exxon Mobil will resume explorations. Do you think this is not alien to the October elections? You are perfectly right.
The candidates also include Charles Walker Boakine, a lawyer and partner of a major law firm in Monrovia.
Head of the Liberty Party, and former ally of the Congress for Democratic Change – currently the two old coalition parties which, in European terms, we would define as center-left – are sworn enemies.
Another Presidential candidate is Prince Johnson, current Senior Senator from the Nimba County, former rebel general who is notorious for publicly slaying coup leader and ex-President Samuel K. Doe, during the First Liberian War (1989-1997), and narrowly failing to kill the kleptocrat James Taylor, who became President of Liberia in 1997.
It is worth noting with some malice that the Guinness Book of Records reports that the 1927 Liberian presidential election was the most fraudulent in world history – but even today the situation has not changed so much.
The 2017 Presidential candidates include Benoni Urei, a wealthy businessman, as well as two other businessmen, namely Jeremiah Wapoe and Richard Miller.
However, to put it frankly, our favourite candidate is Macdella Cooper.
She has long established the foundation, bearing her name, for the health and cultural and civil development of Liberian children and women.
When the first local civil war broke out, she was at first exiled to the Ivory Coast and later migrated to the United States in 1993.
She got a degree in Communication at the College of New Jersey and later her life was characterized by work and experiences designed to better know the world.
She started as mannequin in the high fashion world and then began fashion designer for the most famous griffes of the international fashion industry, both in the United States and Europe.
In 2003, she launched her foundation, with offices in Charlesville, Margibi County, Liberia.
There Macdella Cooper drafted her political program – a rational and practicable program, but especially useful for everyone.
First and foremost, free education for all Liberian children.
Currently, in Liberia, the literacy rate is 63.5% for boys and 32.2% for girls and young women.
The adult literacy rate is very low, namely 42.9%, while currently only 41% of all children attend primary school.
No country can really survive with these education statistics.
These are figures which can only pave the way for illegal recruitment of workers for very low wages, endemic hunger, the low but inevitable technological level of local, foreign or national industries and – as is natural – the criminal degeneration of politics and, hence, of public spending.
Hence how to fund this new and smart African Welfare State, which is even more unlikely in a country, such as Liberia, having all institutions, even the most irrational ones, modeled on the Anglo-Saxon idea, as Carroll Quigley – Clinton's ignored professor – called it?
Macdella proposes to check the Liberian natural resources.
It is an excellent idea.
However, we have to come to terms with what Stiglitz calls the resource curse and also with the excessive volatility of commodity prices dominated by Western futures and hence by speculation that focuses on raw materials when there is nothing else to attack.
Therefore, either a price and sales Authority is set up, being careful of international prices, but above all of not being cheated – a national and State body – but it is precisely the "resource curse" theorized by Stiglitz which makes us think that it becomes a rent seeking area.
Or Liberian raw materials, agricultural produce, gold, iron, diamonds, rubber, precious wood are sold to the highest bidder – with an auction regulated by international customary practices and Liberian laws.
The customers are the following: China, the United States – since the devil is not so black as he is painted – and Israel.
In the case of rare raw materials, part of the price is always set by the supply.
Finally, when you have to increase the price of what is sold, the supply is diversified. Do you not want Liberian gold? We will sell it to China or Japan.
Furthermore, Macdella focuses on health.
A central issue in the country where Ebola caused at least 11,000 victims.
Not to mention malnutrition, corruption and the lack of public health facilities, subject to the crazy and vicious religion of "liberalization".
Obviously if you liberalize business activities, the average income increases, but are we sure that a job providing you two additional dollars a day can also make you afford good treatments and therapies?
This is the fallacy of the general argument, as already maliciously described by Pareto.
In fact, in Liberia 35% of health costs are borne by the patients themselves, who are statistically the poorest people. A reverse economic rationale.
Furthermore, for some time in 2015, the whole African country was deprived of 77% of its basic medicines.
As Macdella recalls, Ebola was largely defeated by the Liberian people's good will and by international aid – less significant than it is believed – as well as by China's efforts, in particular.
How can the Liberian public health system be paid – a system that is essential as education or even more to tackle the problem of underdevelopment?
A WHO share to be set, which is transferred by the World Health Organization – a share of structural aid (medicines, hospitals, training centers for doctors and nursing staff) funded by the EU, which now believes that today's Africa is still the same as that of the Roman ancient imperial maps, bearing the warning hic sunt leones ("here are lions") – as well as a large share of international volunteers and finally direct support by China and Israel.
In other words, my dear Liberian friends and my dear Macdella, if you immediately sell yourself to one single master, your price will drop until you cannot even pay the production costs.
In less metaphorical terms, do not let anybody handcuff you, both in the East and in the West.
You will see then how, magically, the prices of your raw materials will stabilize.
Once again, Macdella Cooper wants free access to healthcare – otherwise the phrase attributed to Marie Antoinette of France when alerted that the people were suffering due to widespread bread shortages, "Then let them eat brioches", would echo also in Monrovia.
Liberalism has been invented by the theorists of the Mont Pèlerin Society as a tool for the general increase of incomes. However, if people have to pay everything by themselves, namely pensions, healthcare and education, can you tell me how can earnings and savings be increased? Are they all rich people there?
And to think that the Code of Camaldoli, drafted at the end of World War II by the best Catholic intellectuals in Italy, had already solved everything.
Let us now talk about electricity, which reaches only 10% of Liberian households.
Sometimes, in Liberia, there is also a lack of fuel, managed by the local monopoly.
My dear Macdella Cooper, what if your internal monopoly broke and possibly our ENI could set in, since it has a formidable and long-standing tradition of balanced policy and respect for the African peoples?
And it just so happens that electricity is supplied only by diesel generators.
Who manages them, apart from the private ones? You have certainly already understood it.
In 2015 the Millennium Fund signed a 257 million US dollar contract for restructuring the Mount Coffee hydroelectric power plant, but an autonomous authority is required to regulate the energy system.
Autonomous Authorities reporting only to Macdella Cooper if she is elected President, as we hope, are the administrative and political key not to have to do with the huge, corrupt, enemy local bureaucracy.
You should remember, Ms. Macdella Cooper, that – as Machiavelli said – men "must be either pampered or annihilated."
Another fair and topical issue is decentralization.
The issue lies in providing services, healthcare and education to all Liberians, thus avoiding the destiny of the big cities generated solely by great poverty, as already happened in Haiti, in Latin America and certainly also in Africa – just think of Cairo or the South African Federation.
The decentralization program in Liberia is old and dates back to 2012. So far it has been supported by the EU and by the Liberian government itself, as well as by the efficient and humanitarian Swedish government and by Liberia's Permanent Mission to the UN and by the United Nations Development Program.
Perfect, but are we sure that, in peripheral areas, the Liberian bureaucracy behaves as when it is closely scrutinized?
Another key issue in Macdella Cooper's program is the distribution of land ownership.
This is the political axis to develop the new Liberia.
In March 2017 actions were started to support the Lands Right Act, which envisages a role for civil society organizations in managing new, safe and stable rights for land cultivation and ownership, the sale of agricultural produce and for maintaining these rights for a sufficient period of time.
Hence for stabilizing – at the highest level – farmers, the real future middle class of the new, free and rich Liberia.
The EU representative for these issues in Monrovia is a brilliant Italian official, Alberto Menghini.
Owners must always be created in rural areas.
Just think of the importance for the Italian history of the land struggles, supported by the Catholic union movement (Miglioli's peasant leagues) and by the Socialist one, often even "softer" than the Catholics' struggles for land ownership.
You can understand nothing of Italy if you do not recall the cry "the land to the peasants", which characterized Socialists, Catholics, Republicans and finally the Fascists supporting "full land reclamation".
The land to the peasants, the land to those who cultivate it, must still be the cry of all responsible African political forces.
Hence, as Macdella Cooper rightly says, the customary rights and those established by everyone and long time ago must not be eradicated. On the contrary, a census of said rights must be possibly carried out and this agricultural pourparler must be replaced by real ownership rights.
As Macdella says, never eliminate the commons.
She is perfectly right.
If England had not abolished the agricultural commons to favour the migration of the impoverished and hungry masses to work for nothing in Manchester's factories, it would not have recorded the huge food crises of the nineteenth century.
Hence, as a sign of support and friendship, I have made some considerations on Macdella Cooper's program for Presidential elections in Liberia.
I hope they will bring her luck.
African Union's Inaction on Ethiopia Deplorable – Open Letter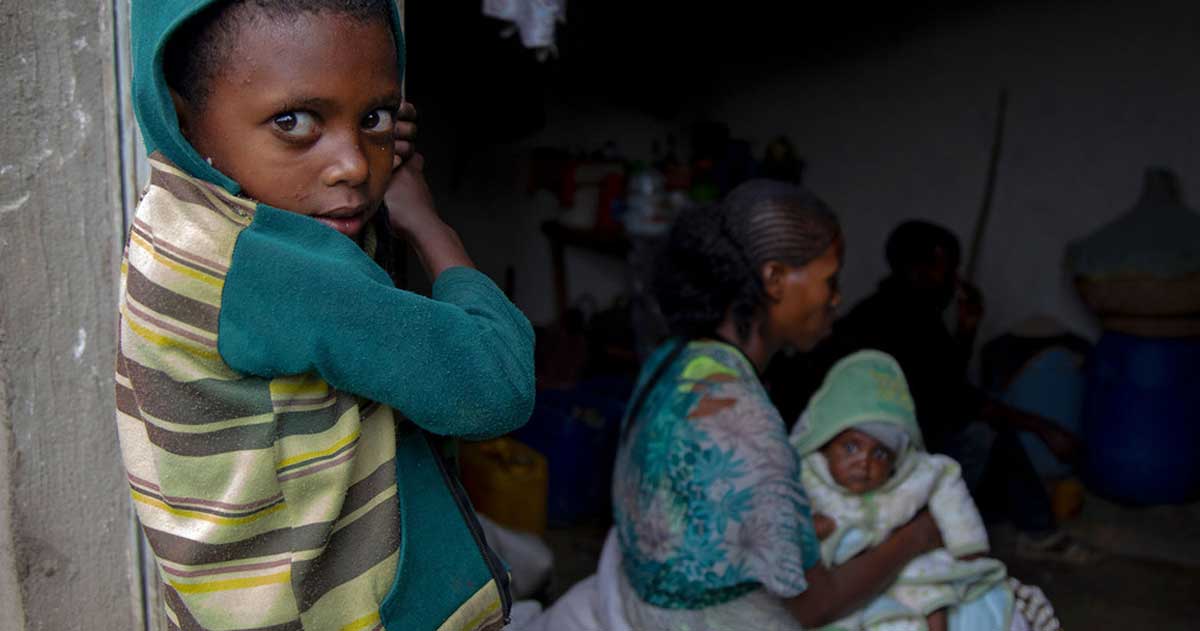 A group of African intellectuals says in an open letter that it is appalled and dismayed by the steadily deteriorating situation in Ethiopia. The letter, signed by 58 people, says the African Union's lack of effective engagement in the crisis is deplorable. The letter calls on regional bloc IGAD and the AU to "proactively take up their mandates with respect to providing mediation for the protagonists to this conflict".

The letter also asks for "all possible political support" for the AU's Special Envoy for the Horn of Africa, Olusegun Obasanjo, whose appointment was announced on August 26, 2021. A United Nations Security Council meeting on the same day welcomed the former Nigerian president's appointment.

Earlier in August 2021, UN chief Antonio Guterres appealed for a ceasefire, unrestricted aid access and an Ethiopian-led political dialogue. He told the council these steps were essential to preserve Ethiopia's unity and the stability of the region and to ease the humanitarian crisis. He said that he had been in close contact with Ethiopian Prime Minister Abiy Ahmed and had received a letter from the leader of the Tigray region in response to his appeal. "The UN is ready to work together with the African Union and other key partners to support such a dialogue," he said.

August 26, 2021 was only the second time during the conflict that the council held a public meeting to discuss the situation. Britain, Estonia, France, Ireland, Norway and the United States requested the session.

Fighting between the national government and the Tigray People's Liberation Front broke out in November 2020, leaving millions facing emergency or crisis levels of food insecurity, according to the United Nations. Both sides have been accused of atrocities.
Africa: The G20 Must Recommit to Covax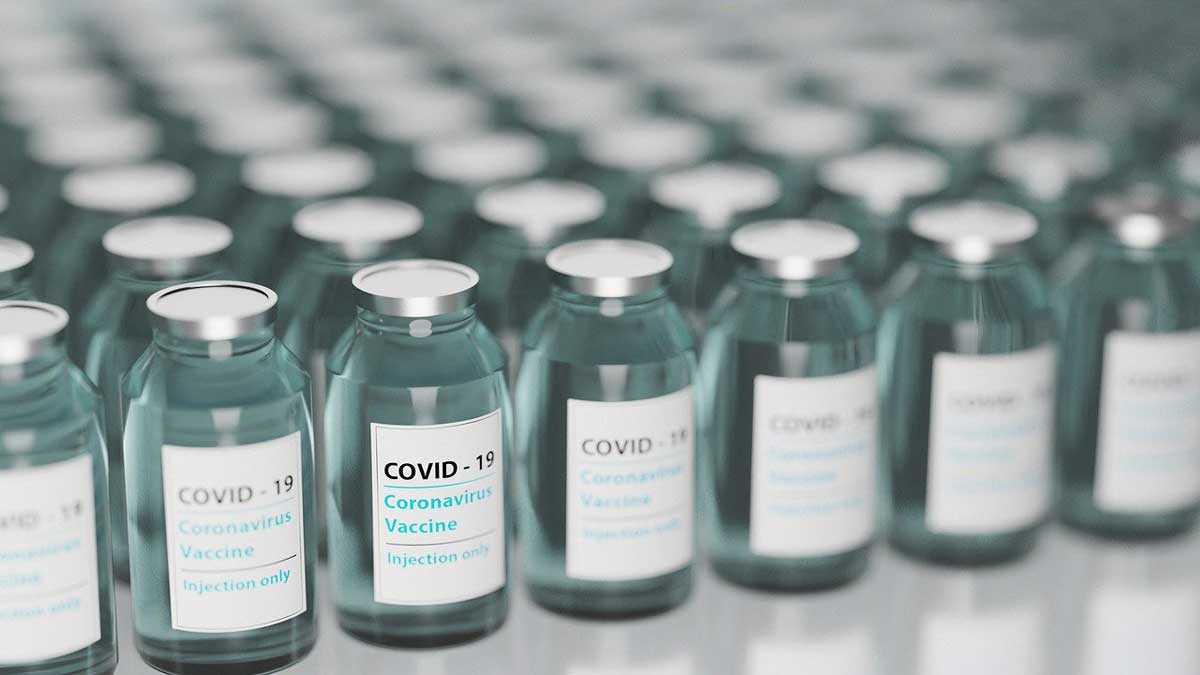 It is one year since the international community gave its backing to the COVID-19 Vaccine Global Access (COVAX) facility to lead a worldwide effort to end the acute phase of the pandemic. The initiative aimed to ensure that every country, and not just those with sufficient money or resources, could access life-saving vaccines once they became available. As G20 health ministers prepare to meet in Rome on September 5-6, they are in a position to ensure that COVAX fulfills its mission.
A year ago, no one knew when or even if it might be possible to develop a safe and effective vaccine against COVID-19, let alone the 20 that are available today. But since making its first international deliveries in February, COVAX a partnership established by the Coalition for Epidemic Preparedness Innovations, the World Health Organization, UNICEF, and Gavi, the Vaccine Alliance has delivered more than 235 million vaccine doses to 139 countries, and expects to deliver another billion doses in the fourth quarter. Only China, India, and the United States have delivered more. This start to the largest and most complex vaccine rollout in history has given hope to millions of people and laid solid foundations for how we respond to future pandemics.
Yet, so much more could, and should, have been achieved by now. It is unacceptable that only 1.8% of people in low-income countries have received their first dose of a COVID-19 vaccine, compared to 82% in high- and upper-middle-income countries. This shocking inequality is as economically senseless as it is destructive to human life, with the latest estimate of the cost of the slow rollout amounting to $2.3 trillion.
The world was woefully unprepared for a pandemic, and this is reflected in the challenges COVAX has faced. By the time initial funding arrived, wealthy countries had already locked up early vaccine supplies. Export bans affecting key suppliers, and difficulties experienced by many manufacturers in scaling up production to the required level, also undermined COVAX's ability to access doses early.
Given increasing global vaccine inequity and the rise of new, more contagious coronavirus variants, we must put these challenges behind us. Thanks to the support of almost all G20 governments, alongside that of foundations and private businesses, COVAX has now raised nearly $10 billion and secured more than 600 million donated doses. All the preparations are in place for the most comprehensive vaccination effort that the world has seen.
Based on the committed orders COVAX has placed with vaccine manufacturers and the additional donations, hundreds of millions of new doses should now be available each month. We need to make sure they reach poorer countries and get into people's arms. To avoid further delays, and for the facility to succeed, we need support from G20 leaders in four key areas.
First, we need doses, and we need them now. The premise of COVAX was always that the facility should be able to negotiate and buy its own doses. With our early vaccine access compromised, donations have played a vital role in maintaining our ability to keep doses flowing to those most in need. Of the 600 million doses pledged to COVAX to date, 100 million have now been delivered. We need more, and soon, with longer shelf lives and greater certainty so that recipient countries have time to plan their rollout. This can be achieved without jeopardizing high-income countries' national vaccination efforts.
We also need G20 leaders to support our call for transparency. COVAX has legally binding agreements with manufacturers for more than four billion doses, but has all too often faced delays in accessing them. Without greater clarity regarding firms' order books, it is impossible to know whether these holdups are due to production challenges or preferential treatment for bilateral arrangements. Insisting that manufacturers are transparent about their order timelines can ensure a level playing field where no one particularly those living in developing countries gets bumped to the back of the vaccine queue because of another bilateral deal.
In addition to ensuring that manufacturers keep their commitment to COVAX, governments should make global vaccine access their highest priority. Countries with pending orders for doses that they currently do not need should allow COVAX to take their place in the queue so that we can get doses to needy countries now.
Finally, lower-income countries require continued financial and technical support for their COVID-19 vaccine rollouts. Strengthening national health systems will help these countries to ensure delivery of doses and mitigate the pandemic's secondary effects, and will leave in place infrastructure critical to future global health security.
By recommitting to COVAX, G20 leaders will recommit to a multilateral solution that builds on the astounding scientific progress of the past year. Based on COVAX's latest forthcoming supply forecast, when topped up with doses through bilateral deals, equitable COVID-19 vaccine access can protect up to 60% of the adult population in 91 lower-income countries. This would represent a huge step toward the WHO target of 70%, which is needed to suppress the coronavirus everywhere, and COVAX represents the best opportunity to achieve it.
Failure would mean more lives lost, broken health-care systems, even deadlier and more transmissible variants, and a pandemic with no end in sight. The G20 must not allow that to be an option.
More African Countries Register Russia's Sputnik Vaccine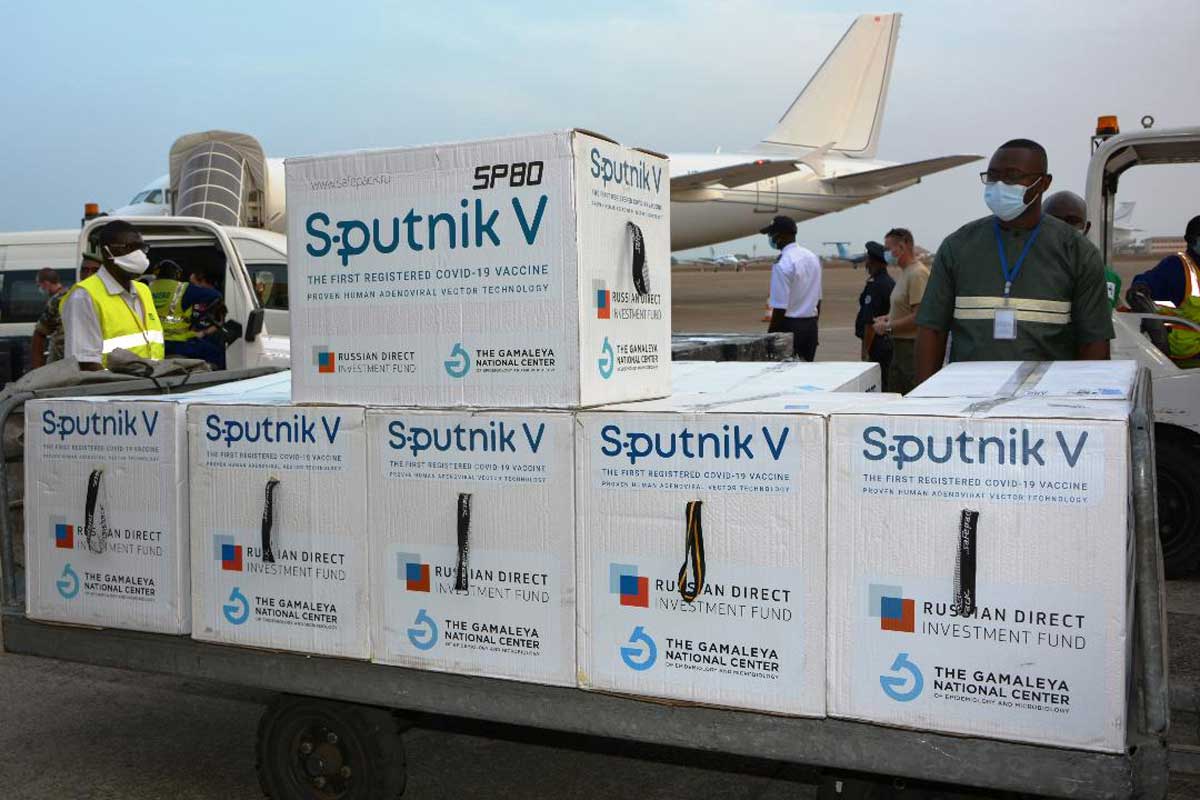 Africa Centres for Disease Control and Prevention (Africa CDC) is a specialized technical institution of the African Union (AU) that strengthens the capacity and capability of Africa's public health institutions as well as partnerships to detect and respond quickly and effectively to disease threats and outbreaks, based on data-driven interventions and programmes.
During the outbreak of the coronavirus, the African Vaccine Acquisition Task Team (AVATT), was established by African Union, as a component in support of the Africa Vaccine Strategy and was endorsed by the AU Bureau of Heads of State and Government on 20th of August 2020.
Dr John Nkengasong, Director of the Africa Centers for Disease Control and Prevention (Africa CDC), has emphasized: "Africa has to team up with development partners to achieve its 60% continent-wide vaccination in the next two years. I think that is why we should as a collective of the continent, and of course, in partnership with the developed world make sure that Africa has a timely access to vaccines to meet our vaccination targets."
An official media release in February 2021, the Africa Vaccine Acquisition Task Team from the African Union (AU) informed that Russia would supply and deliver 300 million Sputnik V vaccines to Africa. That step was intended to support African countries to attain their targeted immunization of 60% of the population by the year-end. That vaccine story disappeared, but instead what become so common is the speedy registration of Sputnik V on bilateral basis in various African countries.
According to the latest, Nigeria has become the 68th country in the world to approve the Russian vaccine. The use of the Sputnik V coronavirus vaccine has been approved in Nigeria, the Russian Direct Investment Fund (RDIF) said in an official statement.
"The Russian Direct Investment Fund (RDIF, Russia's sovereign wealth fund) announces the approval of the Russian Sputnik V vaccine against coronavirus by the National Agency for Food and Drug Administration and Control of Nigeria (NAFDAC). Nigeria has become the 68th country in the world to approve the Russian vaccine. Total population of all countries, where Sputnik V is approved for use, now exceeds 3.7 billion people, which is nearly half of the global population," the statement said.
"Nigeria is the most populous nation in Africa, and the approval of Sputnik V will provide for using one of the safest and most effective vaccines in the world. Sputnik V is based on a proven human adenoviral vectors platform and is successfully used in over 50 countries. Approval in Nigeria will make an important contribution to the country's fight against the pandemic," CEO of the Russian Direct Investment Fund (RDIF) Kirill Dmitriev said.
Besides Nigeria, other African countries have registered Russia's Sputnik V vaccine. Reportedly, the vaccine has been registered in Algeria, Angola, Djibouti, Egypt, Gabon, Ghana, Guinea, Kenya, Morocco, Namibia, Tunisia, the Republic of Congo (DRC) and Zimbabwe.
Russia's drive to share Sputnik V vaccine, of course, offers a chance to raise its image and strengthen alliances in Africa. Ministry of Foreign Affairs of the Russian Federation has made efforts promoting the vaccine using all its channels. But supply and delivery have largely lagged behind, the pledges have simply not been fulfilled. Russian authorities have oftentimes said that they would step up efforts for fruitful cooperation in combating coronavirus in Africa.
Promising more than can be delivered appears to be a universal problem with coronavirus vaccines, and it is a real risk for Russia as well, said Theresa Fallon, Director of the Brussels-based Centre for Russia Europe Asia Studies. "They have won the gold medal for creating this very effective vaccine," she said. "But the problem is how are they going to implement production and delivery?"
Russian Direct Investment Fund (RDIF), with profit motivation, has attempted supplying the Russian vaccines through, Sheikh Ahmed Dalmook Al Maktoum, from the Monarch family and a third party in Dubai, United Arab Emirates, to a number of African countries. For instance, the Republic of Ghana reportedly signed US$64.6 million contract for Sputnik V vaccine from Russia through Sheikh Ahmed Dalmook Al Maktoum. It was double the price from the producer as reported in the media.
On the other hand, Russian President Vladimir Putin has noted, in a speech early September, that advanced countries that produce vaccines against the coronavirus do little to protect humanity from the pandemic.
"The benefits of vaccination are enjoyed mostly by advanced economies. The bulk of the vaccines is made there, and it is used to protect their own population. But very little is being done to protect humanity in the broad sense," Putin said at the plenary session of the Eastern Economic Forum in Vladivostok, the Far East of Russia. "This is very bad for the producers, because all this boomerangs around the globe. For instance, in Africa the level of protection with vaccines is minimal, but contacts with the African countries continue. There is no getting away from this. This infection will return again and again."
According to an official release obtained late February, the Sputnik V vaccine the following advantages:
• Efficacy of Sputnik V is 91.6% as confirmed by the data published in the Lancet, one of the world's oldest and most respected medical journals; It is one of only three vaccines in the world with efficacy of over 90%; Sputnik V provides full protection against severe cases of COVID-19.
• The Sputnik V vaccine is based on a proven and well-studied platform of human adenoviral vectors, which cause the common cold and have been around for thousands of years.
• Sputnik V uses two different vectors for the two shots in a course of vaccination, providing immunity with a longer duration than vaccines using the same delivery mechanism for both shots.
• The safety, efficacy and lack of negative long-term effects of adenoviral vaccines have been proven by more than 250 clinical studies over two decades.
• The developers of the Sputnik V vaccine are working collaboratively with AstraZeneca on a joint clinical trial to improve the efficacy of AstraZeneca vaccine.
• There are no strong allergies caused by Sputnik V.
• The price of Sputnik V is less than $10 per shot, making it affordable around the world.
In February, peer-reviewed medical journal The Lancet published an analysis from Phase III clinical trial of the Russian vaccine, showing its 91.6-percent efficacy against symptomatic COVID-19. The Sputnik V vaccine was developed by the Gamaleya Research Institute of Epidemiology and Microbiology.
Sputnik V was registered in Russia on August 11, 2020 as the world's first officially registered coronavirus vaccine. Russian vaccines have advantages as no deaths have been reported after vaccination with the Sputnik V, Alexander Gintsburg, Director of the Gamaleya Center, the vaccine developer, said and was reported by TASS News Agency. "As of today, no deaths after vaccination with Sputnik V have been registered," he said.
Russian Direct Investment Fund (RDIF) is Russia's sovereign wealth fund established in 2011 to make equity co-investments, primarily in Russia, alongside reputable international financial and strategic investors. RDIF acts as a catalyst for direct investment in the Russian economy. RDIF's management is based in Moscow.
In Africa, during first of September, the coronavirus-related death toll has topped 196,190, while more than 6.9 million recoveries have been reported. South Africa accounts for a majority of coronavirus cases and deaths across Africa – 2,777,659 and 82,261 respectively. The death toll in Tunisia climbed to 23,451, and 664,034 cases have been confirmed. Egypt recorded 16,736 deaths and 288,441 coronavirus cases.
In Sub-Saharan Africa, Ethiopia is ranked second to South Africa (308,134 cases and 4,675 deaths) and is followed by Kenya (235,863 cases and 4,726 deaths) and Nigeria (191,805 and 2,455). The total number of COVID-19 cases has reached almost 8 million in Africa, according to the World Health Organization's (WHO) Regional Office for Africa.