China's New Silk Road project: Focus on South Asia
[yt_dropcap type="square" font="" size="14″ color="#000″ background="#fff" ] C [/yt_dropcap]hina, the only veto power of Asia and major global power, is seen trying to take a larger role in global affairs by promoting its economic ventures across continents of Asia, Africa and Europe by joint efforts. Obviously, besides making joint ventures with wiling partners, China may be trying to put an end to US monopoly in world affairs, Beijing would like to share domination with USA.
China has come out with a fast forward idea of working together for greater benefits for all nations involved. The Silk Road Economic Belt and the 21st-century Maritime Silk Road or One Belt, One Road (OBOR) is a development strategy, proposed by Chinese President Xi Jinping that focuses on connectivity and cooperation among countries primarily between the People's Republic of China and the rest of Eurasia, which consists of two main components, the land-based "Silk Road Economic Belt" (SREB) and oceangoing "Maritime Silk Road" (MSR).
The China Pakistan Economic Corridor (CPEC) and the Bangladesh-China-India-Myanmar (BCIM) Economic Corridor are officially classified as "closely related to the Belt and Road Initiative".
The strategy underlines China's push to take a bigger role in global affairs, and its need for priority capacity cooperation in collective economic affairs in areas such as steel manufacturing.
The One Belt One Road initiative is geographically structured along 6 corridors, and the maritime Silk Road. New Eurasian Land Bridge, running from Western China to Western Russia; China – Mongolia – Russia Corridor, running from Northern China to Eastern Russia; China – Central Asia – West Asia Corridor, running from Western China to Turkey; China – Indochina Peninsula Corridor, running from Southern China to Singapore; China – Pakistan Corridor, running from South-Western China to Pakistan; Bangladesh – China – India – Myanmar Corridor, running from Southern China to India; Maritime Silk Road, running from the Chinese Coast over Singapore and India to the Mediterranean.
Essentially, the 'Belt' includes countries situated on the original Silk Road through Central Asia, West Asia, the Middle East, and Europe. It goes through Central Asia, Russia to Europe.
One Belt, One Road has been contrasted with the two US-centric trading arrangements, the Trans-Pacific Partnership and the Transatlantic Trade and Investment Partnership.
The China-proposed Belt and Road Initiative offers enormous opportunities for all the countries involved and Greek business community warmly supports all the efforts to deepen the two countries' cooperation under this context, President of the Greek-Chinese Economic Council Fotis Provatas said recently.
OBOR Summit 2017
Chinese President Xi Jinping welcomed UN Secretary-General Antonio Guterres before the Leaders' Roundtable Summit at the Belt and Road Forum (BRF) for International Cooperation at Yanqi Lake International Convention Center in Beijing, capital of China, May 14-15, 2017. Around 30 state and government heads as well as delegates from more than 100 countries – including the USA and North Korea – discussed the Belt and Road initiative, one of the world's biggest economic diplomacy programs led by China.
In a keynote speech delivered at the opening ceremony of the two day Initiative called Belt and Road Forum for International Cooperation held in Beijing on May 14 President Xi Jinping said that China would launch Belt and Road cooperation initiative on trade connectivity together with some 60 countries and international organizations. Xi said that the Belt and Road Initiative embodies the aspiration for inter-civilization exchanges, the yearning for peace and stability, the pursuit of common development and the shared dream for a better life. President Jinping called for renewing the Silk Road spirit. Noting that "we are at a fresh starting point, ready to embark on a new journey together," Xi said, "so long as we press ahead with a common vision without backpedaling or standing still, we will achieve greater connectivity and benefit from each other's development." Before the banquet, Xi and his wife Peng Liyuan greeted the guests at the Great Hall of the People.
Apart from this zone, which is largely analogous to the historical Silk Road, another area that is said to be included in the extension of this 'belt' is South Asia and Southeast Asia. Many of the countries that are part of this belt are also members of the China-led Asian Infrastructure Investment Bank (AIIB). North, central and south belts are proposed. The Central belt goes through Central Asia, West Asia to the Persian Gulf and the Mediterranean. The South belt starts from China to Southeast Asia, South Asia, to the Indian Ocean through Pakistan. The Chinese One Belt strategy will integrate with Central Asia through Kazakhstan's Nurly Zhol infrastructure program. The coverage area of the initiative, however, is primarily Asia and Europe, encompassing around 60 countries. Oceania and East Africa are also included.
The summit was aimed to map out China's ambitious new Silk Road project, of which the OBOR is an integral part. The scheme was proposed in 2013 by Xi to promote a vision of expanding links between Asia, Africa and Europe. China has earmarked US$40 billion for a special fund for the scheme, on top of the US$100 billion capitalization for the China-led Asian Infrastructure Investment Bank, many of whose projects will likely be part of the initiative. The OBOR's wingspan is expected to include 68 nations from China through Southeast and South Asia to Africa and Europe.
The conspicuous absence of the heads of state from the major Western economic powers and Japan at the belt and road summit this month in Beijing is a big mistake and a missed opportunity for enhancing dynamic and cooperative globalization. India, also seeking wide stage to promote its own interests, chose to ignore the China initiate.
Cost and Benefits
The initiative, unveiled in September 2013 by President Xi Jinping, aims to connect China by a network of overland corridors and sea routes to the rest of Asia, Africa and beyond, linking the dozens of countries through infrastructure and financial and trade ties. The economies along the routes account for about 63 per cent of the world's population and 29 per cent of global GDP.
Anticipated cumulative investment over an indefinite timescale is variously put at US$4 trillion or US$8 trillion. President Xi said in his speech at the opening of the forum that China will contribute an additional 100 billion yuan (about 14.5 billion US dollars) to the Silk Road Fund. Xi certainly looked keen to begin exercising a leadership role, offering to help tackle the economic and security problems faced by Greece and Turkey, issues the EU has struggled to deal with.
The Belt and Road Initiative is expected to bridge the 'infrastructure gap' and thus accelerate economic growth across the Asia Pacific area and Central and Eastern Europe: World Pensions Council (WPC) experts estimate that "Asia alone (excluding China) will need up to $900 billion in infrastructure investments annually in the next 10 years, mostly in debt instruments. This means there's a 50 percent shortfall in infra spending on the continent." The gaping need for long term capital explains why many Asian and Eastern European heads of state "gladly expressed their interest to join this new Chinese-led initiative focusing solely on 'real assets' and infrastructure-driven economic growth.
Xi told his audience that he had proposed an additional RMB780 billion (approximately US$113 billion) to be disbursed through multiple sources. These include the Silk Road Fund; the China Development Bank; the Export and Import Bank of China and also overseas capital provided by Chinese banks. The Asian Infrastructure Investment Bank (AIIB) is not part – at least not yet – of this proposed package.
Out of this amount, RMB250 billion will be provided in loans from China Development Bank, and RMB130 billion from Export-Import Bank of China. This funding is not direct investment but loans, as in the case of China-Pakistan-Economic Corridor, which the Chinese sources will provide to the participant countries. That would put Beijing in a position to steer the course of each country's development to a direction it deems fit for its own interests. China, as the primary financer of loans, therefore stands to gain the most and it stands atop the list of potential beneficiaries.
The whopping trade imbalance that China has vis-à-vis almost all the OBOR countries and the way the OBOR initiative is solidifying, through various agreements, worries New Delhi.
Less-developed countries along the new Silk Road stand are among the big winners of investment as China revives ancient land and maritime trade routes, according to estimates by a top bank. The potential benefits of the belt and road, if the dream were even only partly realized, could be enormous. The inclusion of the Middle East and Central Asia could contribute to peace and prosperity in these currently dramatically turbulent regions.
Credit Suisse forecasts that China's massive inflow of investment over the next five years as part of Beijing's "Belt and Road Initiative" could amount to as much as US$502 billion, or equivalent to 4 per cent of the total gross domestic product of the 62 countries along the routes in 2015. Credit Suisse estimates that China's overseas investment in the initiative over the next five years will range between US$313 billion to US$502 billion, depending on how much investment the countries need and how much China is willing to put in.
According to an HSBC estimate, the "Belt and Road Initiative" will generate roughly 300 billion yuan to 500 billion yuan in railway investment, financing more than 15,000km in high-speed rail links along the route. The Credit Suisse report said the initiative could become even more promising as a more "isolationist" administration in the United States created windows of opportunity. "With the new US government pulling out of the Trans-Pacific Partnership, it is unavoidably sending a message to the world that US government policy is turning more 'isolationist'," the report said. At the same, China was striving for greater global influence, it said. Chinese investment could also help make up for any capital outflows in the region. If the dollar strengthens, especially as the US moves along the path of rate normalization, emerging market countries also have to face the risks of capital outflow.
The biggest recipients of the investment dollars were expected to be India, Russia, Indonesia, Iran and Egypt, the bank said in a report released earlier this month. India stands to be the biggest gainer overall, according to the report, with China putting in ¬between US$84 billion and US$126 billion. Russia is next with US$53 billion to US$80 billion; ¬Indonesia third on US$35 billion-US$52 billion; Iran fourth attracting US$17 billion-US$26 billion; and Egypt fifth with US$13 billion to US$20 billion. The report also says China could invest between US$52 billion and US$79 billion in 13 African countries. "Africa is rich in resources, and an important destination for Chinese investment over the past decade," it said.
A successful, inclusive, globally collective effort to make the belt and road a reality could be a harbinger of peace and prosperity. It is a pity that myopia and prejudice prevent Western and Japanese leaders from being present at this potentially seminal event.
South India's take
President Xi's project was intended to present the world with a view of statecraft different from what the West espoused. But so far Beijing had failed to find a rhetoric that would appeal to Westerners. China invites the world to join its "project of the century. The president's vision, however, is winning supporters from across the globe. Xi told the conference: "Swan geese are able to fly far and safely through winds and storms because they move in flocks and help each other as a team," The message is: the best way to meet challenges and achieve better development is through cooperation."
Pakistan
Pakistan where the Sino-Pakistani joint projects succeeded is the corner stone of China's economic project. India is opposed to it.
The project OBOR was first unveiled in September and October when Chinese leader Xi Jinping visited Central Asia and Southeast Asia in September and October 2013 he raised the initiative of jointly building the Silk Road Economic Belt and the 21st-Century Maritime Silk Road and announced two major projects revealing the SREB and MSR, respectively. It was also promoted by Premier Li Keqiang during the State visit in Asia and Europe. The initiative calls for the integration of the region into a cohesive economic area through building infrastructure, increasing cultural exchanges, and broadening trade.
China–Pakistan Economic Corridor (also known by the acronym CPEC) is a collection of infrastructure projects currently under construction throughout CPEC is intended to rapidly modernize Pakistani infrastructure and strengthen its economy by the construction. On 13 November 2016, CPEC became partly operational when Chinese cargo was transported overland to Gwadar Port for onward maritime shipment to Africa and West Asia. The CPEC in particular is often regarded as the link between China's maritime and overland Silk Road, with the port of Gwadar forming the crux of the CPEC project.
The Belt and Road Initiative proposed by China provides opportunities for the whole world to promote peace and prosperity, experts in Bangladesh said China's peaceful development is a blessing and opportunity for countries which face extreme difficulties given the rising protectionism in some countries. Bangladeshi experts highly lauded China's contribution to socioeconomic development of the world and said the initiative of reviving the ancient Silk Road through a network of roads and maritime waterways will surely be a boon for cooperation between China and the rest of the world.
According to the experts, countries on the Belt and Road, especially those with underdeveloped infrastructure, low investment rates and per-capita income, could experience a boost in trade flow and benefit from infrastructure development.
Pakistan foreign affairs expert Muhammad Mehdi says that the trade plan is not solely a Chinese enterprise. "China sees annual trade volume with Silk Road countries from US$1 trillion to US$2.5 trillion within a decade. It reflects 9.6 per cent of annual growth. If South Asia taps this opportunity, it can change the fate of its poor people," he says. An example of convergence of interests is clearly visible in the Asian Infrastructure Investment Bank, a multilateral development bank which India joined as the second largest shareholder after China. Similarly, the New Development Bank, where Brazil, Russia, India, China and South Africa (the BRICS) are equal partners, is headquartered in Shanghai, and is not envisaged as a Belt and Road initiative by them.
South Asia
The OBOR project, designed to span 65 countries covering 65 percent of the world population, would enable China to not only champion as the primary engine of one third of global economic output, but also accumulate vast amounts of capital as repayments, and through its own direct trade from Central Asia to Europe. The project would obviously impact on the South Asian region.
Plagued by territorial conflicts, poor governance and limping economies, the SA region has drawn inspiration from China's plan and unleashed an effort to join a shared destiny. South Asia is marred by corruption that is undermining its growth trajectory. The World Economic Forum, in its 2015 Global Competitiveness Index, pointed to corruption as the primary reason for the region's poor global competitiveness. As China puts conditions on every beneficiary of the trade plan to get rid of corruption, Pakistan and other South Asian countries must gear up to liberate themselves from vicious chains of corruption.
Unemployment is a daunting challenge for South Asia. In order to increase socio-economic viability, it has to create one million jobs every month till 2020. According to the International Labour Organisation, global unemployment will go up by 3.4 million in 2017. With the belt plan a catalyst for transformational change in the economic profile of South Asia, CPEC has started showing its productivity by opening up thousands of jobs for local people. China's ambassador to Islamabad, Sun Weidong, told reporters that so far the initiative has generated 13,000 local jobs. Experts claim that CPEC projects are likely to create more than one million jobs in various sectors of Pakistan by 2030.
South Asia's emergence as a leading economic power is in the making, and credit goes to China's "Belt and Road Initiative". The grand plan has set into motion game-changing strategies that will lead to free trade agreements, economic integration, physical infrastructure plans, shared growth and structural reforms, all in tune with future demands.
Since this epic plan was announced, South Asia – weighed down by a reputation for regional conflicts, security threats, bad governance, impaired transparency, an energy crisis, poor infrastructure, fragile institutions and limping economies – has unleashed its effort to be part of a shared destiny.
The South Asian Association for Regional Cooperation (SAARC), a critical regional alliance in South Asia accounting for 21 per cent of the world's population and 7 per cent of its economy, will receive a new lease of life after staying dysfunctional due to a long decade of differences among member countries, especially Pakistan and India. To help SAARC benefit from regional connectivity, China has already stepped up its endeavor to become a full member of the association.
India and China are part of the Bangladesh-China-India-Myanmar Economic Corridor (BCIM-EC), a sub-regional economic cooperation initiative involving the four countries which are engaged in talks for developing cooperation through a joint study group. This group had its latest meeting in Kolkata, India in late April. The BCIM-EC is now being projected as a component of the BRI by China. However, this initiative was conceived well before the Belt and Road Initiative was formulated, and it should not be subsumed within that strategy but instead pursued as a separate grouping for sub-regional cooperation. It involves full and equal ownership of all four countries involved, rather than a subsidiary position as a loop of the Belt and Road.
Like China, India has its own agenda of connectivity and cooperation within Asia and beyond. For instance, India's "Act East" strategy is aimed at developing close economic synergies with the Association of Southeast Asian Nations and East Asia. Two great nations and civilizations such as India and China need not endorse or sign on to each other's strategies. A more pragmatic approach will be to explore synergies and look at projects they can work on together, without insisting on artificial labeling.
In the view of MP Lohani, former Nepalese ambassador to Bangladesh, China's ambitious plan for regional connectivity will revitalize SAARC. So China's induction into the regional body on the basis of its geographical, historical, cultural and economic features will be a breath of fresh air.
The trade plan's impacts will make China's free trade agreements with Pakistan, Sri Lanka, Bangladesh, Nepal and India more lucrative, triggering an economic boost. Though Pakistan and China are yet to finalize the second phase of a free trade deal, trade between the countries was valued at US$4 billion in 2006-07 and reached US$13.77 billion in 2015-16.
The potential benefits of the belt and road, if the dream were even only partly realized, could be enormous. The inclusion of the Middle East and Central Asia could contribute to peace and prosperity in these currently dramatically turbulent regions. The trade plan undoubtedly will have a deep impact in alleviating poverty plaguing South Asia, home to 1.7 billion people. As per the World Bank's latest poverty calculation, about 570 million people in South Asia still survive on less than US$1.25 a day.
Peace is another dividend that will come to fruition with the new Silk Road initiative. India, with a fast-growing economy, has many disputes with China and Pakistan. It opposes the China Pakistan Economic Corridor (CPEC), a pilot project of the trade initiative, due to its route passing through Gilgit Baltistan, which India considers a disputed area between Pakistan and India. However, Indian lobbyists in collaboration with their Chinese counterparts have been brainstorming to build a peaceful neighborhood for relishing joint economic benefits.
India's worry
Nukes, Pakistan, Kashmir and cricket are the major concerns of India as it wants to control them at accost, including bribing big powers. All these domains, effectively managed by Indian lobbyist and agents, gave its economy strong footing.
Sandwiched between China and Pakistan and facing a strong freedom movement in occupied Jammu Kashmir, India took an uncharacteristically bold foreign policy stance by turning down China's invite. India's objections are rooted on the fundamental issue of its own sovereignty and territorial integrity, which it says have been violated due to the project. India feels the OBOR will basically further interests of Chinese banks and Chinese companies while ignoring Indian sensitivities. It appears to be a rapacious penetration of Pakistan's economy and territory, including that of Pakistan Occupied Kashmir and Gilgit-Baltistan to which India lays claim, by Chinese enterprises and agencies.
Whenever India, ignoring the freedom struggle being waged by Kashmiris who have been fighting for their lost sovereignty, has lobbied at international forums for entry to the Nuclear Suppliers Group, permanent membership of the UN Security Council and push for UN sanctions against Pakistan, Beijing has always opposed i. Beijing thus offers New Delhi little incentive to be ebullient about bolstering its own causes and crusades especially at the international level
India is keen not to lose out Jammu Kashmir under any new project in South Asia. India opposes and ignores the OBOR. China's relations with India are not as smooth as its Pakistani ties, although all these nations occupy parts of Jammu Kashmir. India is suspicious of Chinese moves. Plans are being hammered out for a free trade agreement between India and China. That effort comes amid India-China trade volume hitting US$70 billion in 2016 as India sought to increase exports to US$30 billion. Meanwhile, joint feasibility studies for a FTA linking Nepal, Sri Lanka and Bangladesh are on the fast track.
There is room for closer consultations between China and India on the objectives, contours and future directions of the Belt and Road. However, India has considered synergy-based cooperation on a case-by-case basis, where its interests for regional development converge with that of other countries, including China. This pragmatic approach is formulated on India's stance that as the two major powers in Asia, there is bound to be common understanding on many global and regional issues between India and China. They have cooperated on international platforms with similar positions on climate change and global trade, for instance.
Linked to this is the compulsion of protecting Chinese maritime commerce, particularly oil, in the IOR. India risks being systematically frozen out of business opportunities in an enlarging area that is integrating with the Chinese economy around the world.
Chinese scholars have been issuing dire warnings on how India would be isolated as most Asian nations as well as the USA and Russia are on board. India's non-cooperation is also being linked to Sino-Indian ties, which have hit a new low lately. The unresolved decades-old border dispute, Chinese support for India's arch-rival Pakistan and New Delhi's backing of the Tibetan Buddhist spiritual leader, the Dalai Lama which rankles China, have affected bilateral relations.
Critics also feel that India's underwhelming response to China's grand scheme stems in part from the latter consistently squashing its neighbor's ambitions to augment its influence at the global high table.
It is difficult to say whether India hated more China or Pakistan. India has repeatedly conveyed its strong objections regarding the CPEC to China. A flagship program and the most advanced component of the initiative, the China-Pakistan Economic Corridor (CPEC), passes through Pakistan-occupied Kashmir, a region that is under the control of Pakistan and India now claims to be its own as a ploy to force Pakistan to stop fighting for India occupied Kashmir. As a country acutely conscious of its own sovereignty-related claims, it wants China to appreciate India's "sensitivities" in this regard.
Besides Indian objections, a document acquired by leading Pakistani daily Dawn lays out Beijing's plans for the China-Pakistan Economic Corridor, which includes installing 24-hour surveillance in major cities and the dissemination of Chinese culture. Such designs could give fuel to those who frame OBOR as 21st-century Chinese colonialism.
Problems and Prospects
The Belt and Road plan, according to Beijing, is a practical economic strategy for China's objectives to connect the region, seek new growth engines for its slowing economy, utilize its surplus capacity, and develop and stabilize its western regions. It would also bring benefits to partner countries.
The Belt and Road plan is a Chinese initiative rather than a multilateral enterprise undertaken after prior consultation with potential partner countries, and India has not endorsed it. It is one of the most imaginative and ambitious programs ever to be rolled out by a government. It represents a broad strategy for China's economic cooperation and expanded presence in Asia, Africa and Europe, and has been presented as a win-win initiative for all participating nations. But for India seeking not to lose out Kashmir by any developmental projects in the region, the connotations of China's Belt and Road Initiative" for New Delhi are somewhat different. By joining, India could benefit from Chinese investment in infrastructure projects, and fast-track its economic development through trade connectivity.
The origin of the belt and road idea is to open up China's landlocked western provinces towards Central Asia in a sense it is exporting China's internal needs to find external solutions.
It is however wrong today to presume that the One Belt-One Road in Beijing is fundamentally the elaboration of a Chinese dream wherein participant countries appear only as facilitators and fade away China would make maximum out of it. India opposes China to be on top of the hierarchy of the states participating in it and it does not approve Chinese leadership and seeks USA to contain China. .
Enthusiasm for Chinese money, however, does not equate to enthusiasm for Chinese leadership. OBOR revealed eye-catching figures including the Chinese government's pledge to invest $124 billion into the scheme and provide $78 billion of financing for OBOR projects.
Both the Belt and Road are clearly intended to enhance connectivity not just across Eurasia but between China and Europe. However, the EU, which holds reservations over OBOR, can put the brakes on China's plans, demonstrated by its ongoing investigation into the Belgrade-Budapest high-speed rail funded by Beijing.
COVID-19 pandemic and positives/negatives of the Pakistani government's policy towards it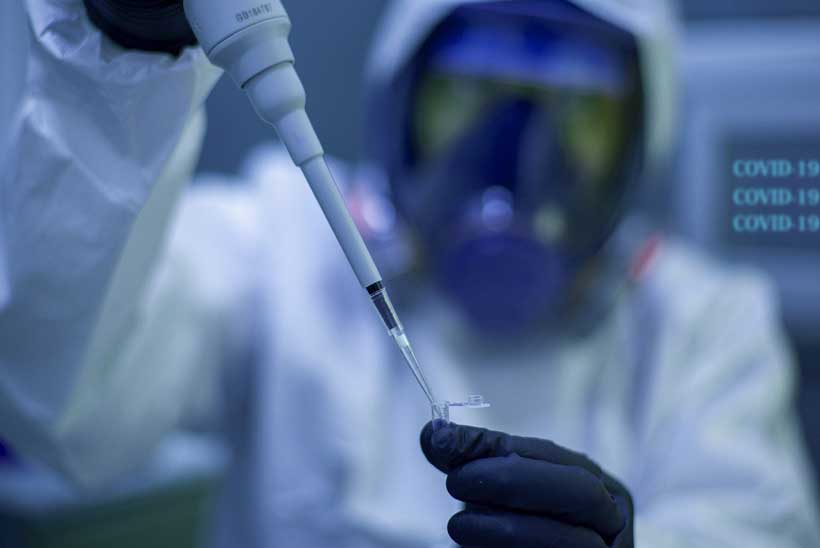 The covid-19 erupt from Wuhan in December 2019. The first case in Pakistan was observed on February 26th, 2020.It is considered a global pandemic because of its contagious nature. It has engulfed many lives and economies. Whereas Pakistan, despite its socioeconomic and political problems, has tackled covid-19 efficiently so far. Objectives of these policies were to contain and mitigate the spread of covid-19. Pakistan made effective policies to hamper the unfurling nature of covid-19. It was praised by the director-general of WHO and he mentioned it as a lesson for the rest of the world. The upshots of the policies on its citizens were both positive and negative, but they helped a lot in sailing through covid-19.
Covid-19 has accentuated the inadequacy of the health sector. However, to combat covid-19, RFCC assists hospitals to evolve their capacities to provide treatments. Many hotels and motels were converted into quarantine centers. Number of ventilators, gears, beds, and testing capability has been increased. Pakistan got a loan of $760M to improve its medical handling. These policies seem effective as they are the major line to combat covid-19. Number of staff has also increased. These policies play a crucial role in containing Corona virus but due to lack of awareness, many people didn't get tested. Overall, it played a positive role.
"Out of 220M population, 25% are living below the poverty line and 30% live in grave poverty," said the PM Imran khan. Therefore, containing the poverty and retaining the economy is an arduous task. For this purpose, the Ehsas program was launched with a stipend money of Rs.12000 for the vulnerable. Employees wouldbe paid a salary during complete lock-down. The government displayed leniency in paying taxes to accelerate the investment. The banks remained open during the nationwide lock-down. However, an in-depth analysis reveals that Ehsas program didn't prove effective due to the absence of a proper tracking system. The poor and needy people in rural areas were not affable with the technology, therefore they were unable to enroll in this program.
Moreover, the government's policy of smart lockdown cannot be ignored. It started in April, targeting the disease hotspots. The purpose of this policy was to provide a breathing space to the most vulnerable section of the society. Because nationwide lock-down was threatening food security. Smart lock-down technology played a crucial role and made Pakistan distinctive around the world.
To dampen the adverse effects of covid-19 on society, section 144 was implemented to avoid public gathering. According to the health ministry "home quarantine, zoning of hospitals, and social distancing should be in the nitty-gritty of the policy." They imposed a ban on air traffic and started screening at the airports for international travellers these measures proved beneficial to some extent. But unfortunately the government couldn't ensure the SOPs.
In a nutshell, the aforementioned account enables a worthy conclusion that Pakistan has managed to contain the devastating effect of covid-19, however, the danger is not over yet. The second wave of covid-19 has started globally which can overturn the successful results other way round. Therefore, some stringent action should be taken to make the policy of containment of covid-19 more effective that is only possible if there is a consensus between the federal and provincial governments. The only way to limit the dangers of the virus is to come up with the unified and all inclusive national plans.
Who pulls the strings of the government of India?
While talking to a Cornell college professor, Rahul Gandhi lamented (March 2, 2021) that the RSS was making use of its educational institutions to propagate its tunnel vision (NewsMatters, March 6, 2021). `Wherefrom money comes to run hundreds of thousands of schools', he asked.
The RSS, founded in 1925, is not only distorting history, and polluting syllabi but also compelling the BJP government to appoint its nominees to key posts whether academic or political.
The RSS's rationale is that it is their government. As such, they have every right to make appointments to all political and non-political posts and revise syllabus according to their own version of history.
A bird's-eye view of appointments
Besides president Kovind Nath, a dalit, and Hindu-monk Yogi Adityanath, several parcharaks (apostles) were nominated for appointment as chief ministers, governors and cabinet ministers. The nominees included ML Khattar, chief minister of Haryana, Trivendra Singh Rawat, chief minister of Uttarakhand, Devandar Fadnavis (Maharashtra), and Ram Thakur (Himachal Pradesh).
The veterans appointed as governors included Balramji Das Tandan (Chhattisgarh), Ram Naik (UP), Om Prakash Kohli (Gujarat), Keshri Nath Tripathi (West Bengal), Kalyan Singh (Rajasthan), Vidya Saga Rao (Maharashtra), Vaju Bhai Bhala (Karnataka), Padmanabha Acharya (Nagaland), Jagdish Mukti (Assam) and Tathaghat Roy (Tripura) (Source: Aryana P. Chatterji, Thomas Blom Hansen, and Christophe Jaffrelot (eds), Majoritarian State).
Dr, Lokesh Chandra was made president of Indian Council for Cultural Relations. Ram Bahadur Roy, former ABVP organizing secretary who was jailed during Indira-Gandhi- imposed emergency was appointed to the Indira Gandhi National Centre for Arts. Baldev Sharma, former editor of the RSS's Hindi mouth-piece Panchjanya, was appointed chairman of the national Book Trust. Shakti Sanha, private secretary to prime minister Atal Behari Vajpayee was rewarded with appointment of Director of Nehru Memorial and Library. The memorial was the hub of Nehru-Gandhi legacy. A small-time actor Gajendra Chauhan was appointed Chairman of the Films and Television Institute of India. Hindu Nationalist Anupam Kher was appointed head of India's Board of Film Certification.
Realising that educational institutions are key agents for ideological dissemination, the RSS thrust its nominees as vice chancellors and directors in universities and cultural institutions of higher learning.
RSS's version of history
A distorted version is taught in RSS-run Vidya Bharti schools. Hindu caste system is well delineated in Rig Veda, Manusmriti and Bhagavad Gita. But, the RSS preaches that the Muslim Turks initiated the untouchability. Turks introduced commodes in India. "Hindus who refused to convert to Islam were forced to clean them. And, thus they became untouchable."
Conscription power
While addressing a large gathering at Muzaffarpur, Bhagwat said, `RSS volunteers were so disciplined that they could be mobilized in a matter of days should the constitution and laws of the country so demand'. Many senior retired armed forces officers including former army chief General VK Singh have joined the RSS.
Inference
Bhagwat's bonhomie with politicians, media, judiciary, industry, religious leaders and civil society reflects that the RSS would continue to keep the Modi government under its Octopus claw. Also it is keen to extend its influence in political, societal and non- governmental spheres. To deepen its roots, the RSS has initiated programmes like Family Awakening (parivar prabodhan),Village Development (grama vikas), and Social Harmony (samara satta).
Cease-Fire Review: A ray of hope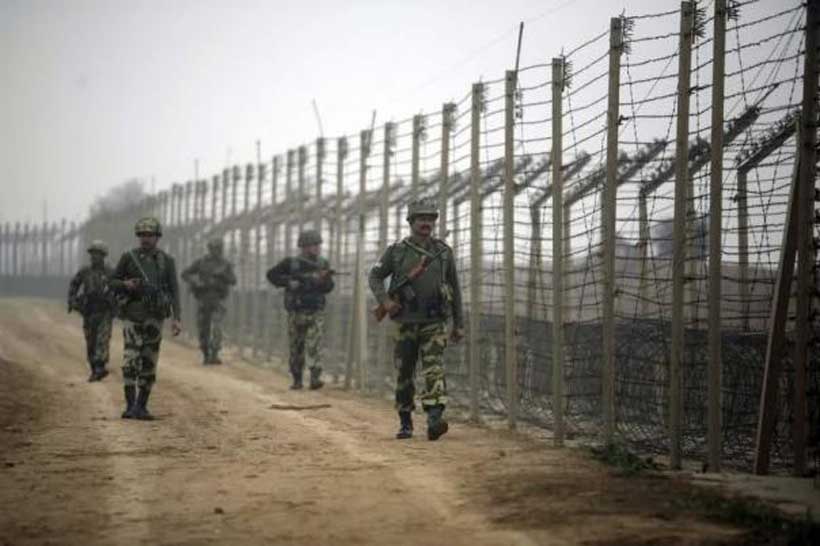 Pre-Negotiations are very much crucial to achieve the state of "Negociation Continuelle" (continuous negotiations) the only way due to which conflicting parties go for sustained mode of talks. On 25th February Director Generals of military operations (DGMO's) of India and Pakistan contacted with each other to review cease fire agreement, on line of control (LOC), which was held back in 2003. Both States reaffirmed cease fire agreement and to restart weekly hotline contact at DGMO's level. The agreement was largely violated by both states for several times and they were accusing each other for violations. But one thing is common that on both sides Kashmiris are suffering, they are raising their children in an environment of fear and severe violence. India and Pakistan are both nuclear capable states of South Asian region and are considered as the custodian of regional peace and stability. And without shadow of a doubt regional peace and security is a collective responsibility of the responsible states. Pakistan and India are the main conflicting parties of South Asian region and Kashmir is the bone of contention between them. Kashmir has been a question of integrity for both States. The Line of control also known as working boundary, divides Indian Kashmir from Pakistani Kashmir. There are several resolutions have been passed by the UN General Assembly to address the Kashmir issue but never implemented. UN wants to solve this issue according to the hopes of Kashmiris. The initiation of bilateral talks in the present outrageous environment is not less than a blessing in disguise and it will be fruitful for all the stakeholders; India, Pakistan and Kashmiris as well. This peaceful move from Pakistan and India is highly appreciated globally because Kashmiri diaspora is present worldwide and they are very much concerned with future of their homeland.
Indian Prime minister Narendra Modi, with his hostile ideology of "Akhand Bharat" assumed office in 2014. His political adventurism based on jingoistic-cum-hawkish policies dragged India State to the verge of staunch illiberalism where identity crisis burst up, which is more lethal than previously existing class crisis. Every community including lower class Hindus, Muslims, Christians, Sikhs etc. all are vulnerable to the identity crisis. On 30th May 2019, he sworn for his second tenure as prime minister of the world's so called largest democracy. He came with another adventurous mandate and the first demonstration took place when he suspended special status of Kashmir and abrogated articles 370 and 35A. His ideology is regarded as Nazi-inspired ideology because in contemporary scenario only RSS community and other proponents of Hindutva are only considered as "Real Hindustani". All minorities are suffering in India because their basic living rights are kept aside. The ongoing farmer's protests shook the foundations of the state, hundreds of thousands of farmers rushed to the Delhi against the anti-famer laws passed by Indian Parliament.
In India Separatist movements are getting pace; minorities are unsatisfied with governing approach of Bhartiya Janata Party (BJP). Prime Minister Narendra Modi, reuined the secular and democratic face of India. On the other hand, Foreign policy of India is facing severe challenges because PM Narendra Modi's approach is hostile based on hatred and prejudice. These attributes are fatal for State's reputation at foreign lands; the recent India-China standoff was just a teaser of BJP's whole story related to foreign relations. In addition to this, Economic goal of 2025 of India is again became a distant dream just because of belligerent policies of ruling regime.
In contemporary scenario if we look towards India, only Modi-Media nexus will be seen. But in reality the situation is getting worse day by day. The review of cease fire agreement, offered by India, is a positive step towards the regional peace. It is appreciated by both civil and military administrations of both states. When PM Imran Khan assumed office he offered dialogue to his Indian counter-part but Indian Premier refused to go for any sort of talks. India always took a position that to initiate talks first of all, Pakistan has to stop the cross-border terrorism. Both terrorism and talks can never go side by side, this Indian claim is not based on empirical evidences because Pakistan has been facing menace of terrorism since 2001 and leaving no stone unturned to root out terrorism and safe havens for terrorists.
Currently, India is facing deep internal and external challenges. It is in the interest of India to have peace talks with Pakistan. On the other hand, it is a ripe moment for Pakistan to act decisively because it is the only time when India can review its decision of 5th August 2019.Moreover, it is a ray of hope to establish peace in entire region. This is the time when bi-lateral diplomacy can turn the traditional regional political dynamics. Both states are facing same problems when it comes to poverty, climate change, social security and the list goes on. The realm of these talks should expand and concern parties have to include economic and political regimes in front of each other otherwise momentum of talks will be lost. Regional connectivity is important to have eternal peace, Pakistan and India should review SAARC (South Asian Association for Regional Cooperation) that would provide basis for economic, cultural as well as political connectivity. Major Powers should also play their important role because world cannot afford rivalry between two nuclear states. Now, America is under a democrat President, and they should check every internal and external move of their Strategic and defense ally in Asia-Pacific region. Negotiations between India and Pakistan are in the interest of all other regional and extra-regional actors. Both states should adopt flexible approach while discussing the core issues and should avoid blame game. It will enhance the chances of continuous negotiation which is a pre-requisite for peace and progress.