China's New Silk Road project: Focus on South Asia
[yt_dropcap type="square" font="" size="14″ color="#000″ background="#fff" ] C [/yt_dropcap]hina, the only veto power of Asia and major global power, is seen trying to take a larger role in global affairs by promoting its economic ventures across continents of Asia, Africa and Europe by joint efforts. Obviously, besides making joint ventures with wiling partners, China may be trying to put an end to US monopoly in world affairs, Beijing would like to share domination with USA.
China has come out with a fast forward idea of working together for greater benefits for all nations involved. The Silk Road Economic Belt and the 21st-century Maritime Silk Road or One Belt, One Road (OBOR) is a development strategy, proposed by Chinese President Xi Jinping that focuses on connectivity and cooperation among countries primarily between the People's Republic of China and the rest of Eurasia, which consists of two main components, the land-based "Silk Road Economic Belt" (SREB) and oceangoing "Maritime Silk Road" (MSR).
The China Pakistan Economic Corridor (CPEC) and the Bangladesh-China-India-Myanmar (BCIM) Economic Corridor are officially classified as "closely related to the Belt and Road Initiative".
The strategy underlines China's push to take a bigger role in global affairs, and its need for priority capacity cooperation in collective economic affairs in areas such as steel manufacturing.
The One Belt One Road initiative is geographically structured along 6 corridors, and the maritime Silk Road. New Eurasian Land Bridge, running from Western China to Western Russia; China – Mongolia – Russia Corridor, running from Northern China to Eastern Russia; China – Central Asia – West Asia Corridor, running from Western China to Turkey; China – Indochina Peninsula Corridor, running from Southern China to Singapore; China – Pakistan Corridor, running from South-Western China to Pakistan; Bangladesh – China – India – Myanmar Corridor, running from Southern China to India; Maritime Silk Road, running from the Chinese Coast over Singapore and India to the Mediterranean.
Essentially, the 'Belt' includes countries situated on the original Silk Road through Central Asia, West Asia, the Middle East, and Europe. It goes through Central Asia, Russia to Europe.
One Belt, One Road has been contrasted with the two US-centric trading arrangements, the Trans-Pacific Partnership and the Transatlantic Trade and Investment Partnership.
The China-proposed Belt and Road Initiative offers enormous opportunities for all the countries involved and Greek business community warmly supports all the efforts to deepen the two countries' cooperation under this context, President of the Greek-Chinese Economic Council Fotis Provatas said recently.
OBOR Summit 2017
Chinese President Xi Jinping welcomed UN Secretary-General Antonio Guterres before the Leaders' Roundtable Summit at the Belt and Road Forum (BRF) for International Cooperation at Yanqi Lake International Convention Center in Beijing, capital of China, May 14-15, 2017. Around 30 state and government heads as well as delegates from more than 100 countries – including the USA and North Korea – discussed the Belt and Road initiative, one of the world's biggest economic diplomacy programs led by China.
In a keynote speech delivered at the opening ceremony of the two day Initiative called Belt and Road Forum for International Cooperation held in Beijing on May 14 President Xi Jinping said that China would launch Belt and Road cooperation initiative on trade connectivity together with some 60 countries and international organizations. Xi said that the Belt and Road Initiative embodies the aspiration for inter-civilization exchanges, the yearning for peace and stability, the pursuit of common development and the shared dream for a better life. President Jinping called for renewing the Silk Road spirit. Noting that "we are at a fresh starting point, ready to embark on a new journey together," Xi said, "so long as we press ahead with a common vision without backpedaling or standing still, we will achieve greater connectivity and benefit from each other's development." Before the banquet, Xi and his wife Peng Liyuan greeted the guests at the Great Hall of the People.
Apart from this zone, which is largely analogous to the historical Silk Road, another area that is said to be included in the extension of this 'belt' is South Asia and Southeast Asia. Many of the countries that are part of this belt are also members of the China-led Asian Infrastructure Investment Bank (AIIB). North, central and south belts are proposed. The Central belt goes through Central Asia, West Asia to the Persian Gulf and the Mediterranean. The South belt starts from China to Southeast Asia, South Asia, to the Indian Ocean through Pakistan. The Chinese One Belt strategy will integrate with Central Asia through Kazakhstan's Nurly Zhol infrastructure program. The coverage area of the initiative, however, is primarily Asia and Europe, encompassing around 60 countries. Oceania and East Africa are also included.
The summit was aimed to map out China's ambitious new Silk Road project, of which the OBOR is an integral part. The scheme was proposed in 2013 by Xi to promote a vision of expanding links between Asia, Africa and Europe. China has earmarked US$40 billion for a special fund for the scheme, on top of the US$100 billion capitalization for the China-led Asian Infrastructure Investment Bank, many of whose projects will likely be part of the initiative. The OBOR's wingspan is expected to include 68 nations from China through Southeast and South Asia to Africa and Europe.
The conspicuous absence of the heads of state from the major Western economic powers and Japan at the belt and road summit this month in Beijing is a big mistake and a missed opportunity for enhancing dynamic and cooperative globalization. India, also seeking wide stage to promote its own interests, chose to ignore the China initiate.
Cost and Benefits
The initiative, unveiled in September 2013 by President Xi Jinping, aims to connect China by a network of overland corridors and sea routes to the rest of Asia, Africa and beyond, linking the dozens of countries through infrastructure and financial and trade ties. The economies along the routes account for about 63 per cent of the world's population and 29 per cent of global GDP.
Anticipated cumulative investment over an indefinite timescale is variously put at US$4 trillion or US$8 trillion. President Xi said in his speech at the opening of the forum that China will contribute an additional 100 billion yuan (about 14.5 billion US dollars) to the Silk Road Fund. Xi certainly looked keen to begin exercising a leadership role, offering to help tackle the economic and security problems faced by Greece and Turkey, issues the EU has struggled to deal with.
The Belt and Road Initiative is expected to bridge the 'infrastructure gap' and thus accelerate economic growth across the Asia Pacific area and Central and Eastern Europe: World Pensions Council (WPC) experts estimate that "Asia alone (excluding China) will need up to $900 billion in infrastructure investments annually in the next 10 years, mostly in debt instruments. This means there's a 50 percent shortfall in infra spending on the continent." The gaping need for long term capital explains why many Asian and Eastern European heads of state "gladly expressed their interest to join this new Chinese-led initiative focusing solely on 'real assets' and infrastructure-driven economic growth.
Xi told his audience that he had proposed an additional RMB780 billion (approximately US$113 billion) to be disbursed through multiple sources. These include the Silk Road Fund; the China Development Bank; the Export and Import Bank of China and also overseas capital provided by Chinese banks. The Asian Infrastructure Investment Bank (AIIB) is not part – at least not yet – of this proposed package.
Out of this amount, RMB250 billion will be provided in loans from China Development Bank, and RMB130 billion from Export-Import Bank of China. This funding is not direct investment but loans, as in the case of China-Pakistan-Economic Corridor, which the Chinese sources will provide to the participant countries. That would put Beijing in a position to steer the course of each country's development to a direction it deems fit for its own interests. China, as the primary financer of loans, therefore stands to gain the most and it stands atop the list of potential beneficiaries.
The whopping trade imbalance that China has vis-à-vis almost all the OBOR countries and the way the OBOR initiative is solidifying, through various agreements, worries New Delhi.
Less-developed countries along the new Silk Road stand are among the big winners of investment as China revives ancient land and maritime trade routes, according to estimates by a top bank. The potential benefits of the belt and road, if the dream were even only partly realized, could be enormous. The inclusion of the Middle East and Central Asia could contribute to peace and prosperity in these currently dramatically turbulent regions.
Credit Suisse forecasts that China's massive inflow of investment over the next five years as part of Beijing's "Belt and Road Initiative" could amount to as much as US$502 billion, or equivalent to 4 per cent of the total gross domestic product of the 62 countries along the routes in 2015. Credit Suisse estimates that China's overseas investment in the initiative over the next five years will range between US$313 billion to US$502 billion, depending on how much investment the countries need and how much China is willing to put in.
According to an HSBC estimate, the "Belt and Road Initiative" will generate roughly 300 billion yuan to 500 billion yuan in railway investment, financing more than 15,000km in high-speed rail links along the route. The Credit Suisse report said the initiative could become even more promising as a more "isolationist" administration in the United States created windows of opportunity. "With the new US government pulling out of the Trans-Pacific Partnership, it is unavoidably sending a message to the world that US government policy is turning more 'isolationist'," the report said. At the same, China was striving for greater global influence, it said. Chinese investment could also help make up for any capital outflows in the region. If the dollar strengthens, especially as the US moves along the path of rate normalization, emerging market countries also have to face the risks of capital outflow.
The biggest recipients of the investment dollars were expected to be India, Russia, Indonesia, Iran and Egypt, the bank said in a report released earlier this month. India stands to be the biggest gainer overall, according to the report, with China putting in ¬between US$84 billion and US$126 billion. Russia is next with US$53 billion to US$80 billion; ¬Indonesia third on US$35 billion-US$52 billion; Iran fourth attracting US$17 billion-US$26 billion; and Egypt fifth with US$13 billion to US$20 billion. The report also says China could invest between US$52 billion and US$79 billion in 13 African countries. "Africa is rich in resources, and an important destination for Chinese investment over the past decade," it said.
A successful, inclusive, globally collective effort to make the belt and road a reality could be a harbinger of peace and prosperity. It is a pity that myopia and prejudice prevent Western and Japanese leaders from being present at this potentially seminal event.
South India's take
President Xi's project was intended to present the world with a view of statecraft different from what the West espoused. But so far Beijing had failed to find a rhetoric that would appeal to Westerners. China invites the world to join its "project of the century. The president's vision, however, is winning supporters from across the globe. Xi told the conference: "Swan geese are able to fly far and safely through winds and storms because they move in flocks and help each other as a team," The message is: the best way to meet challenges and achieve better development is through cooperation."
Pakistan
Pakistan where the Sino-Pakistani joint projects succeeded is the corner stone of China's economic project. India is opposed to it.
The project OBOR was first unveiled in September and October when Chinese leader Xi Jinping visited Central Asia and Southeast Asia in September and October 2013 he raised the initiative of jointly building the Silk Road Economic Belt and the 21st-Century Maritime Silk Road and announced two major projects revealing the SREB and MSR, respectively. It was also promoted by Premier Li Keqiang during the State visit in Asia and Europe. The initiative calls for the integration of the region into a cohesive economic area through building infrastructure, increasing cultural exchanges, and broadening trade.
China–Pakistan Economic Corridor (also known by the acronym CPEC) is a collection of infrastructure projects currently under construction throughout CPEC is intended to rapidly modernize Pakistani infrastructure and strengthen its economy by the construction. On 13 November 2016, CPEC became partly operational when Chinese cargo was transported overland to Gwadar Port for onward maritime shipment to Africa and West Asia. The CPEC in particular is often regarded as the link between China's maritime and overland Silk Road, with the port of Gwadar forming the crux of the CPEC project.
The Belt and Road Initiative proposed by China provides opportunities for the whole world to promote peace and prosperity, experts in Bangladesh said China's peaceful development is a blessing and opportunity for countries which face extreme difficulties given the rising protectionism in some countries. Bangladeshi experts highly lauded China's contribution to socioeconomic development of the world and said the initiative of reviving the ancient Silk Road through a network of roads and maritime waterways will surely be a boon for cooperation between China and the rest of the world.
According to the experts, countries on the Belt and Road, especially those with underdeveloped infrastructure, low investment rates and per-capita income, could experience a boost in trade flow and benefit from infrastructure development.
Pakistan foreign affairs expert Muhammad Mehdi says that the trade plan is not solely a Chinese enterprise. "China sees annual trade volume with Silk Road countries from US$1 trillion to US$2.5 trillion within a decade. It reflects 9.6 per cent of annual growth. If South Asia taps this opportunity, it can change the fate of its poor people," he says. An example of convergence of interests is clearly visible in the Asian Infrastructure Investment Bank, a multilateral development bank which India joined as the second largest shareholder after China. Similarly, the New Development Bank, where Brazil, Russia, India, China and South Africa (the BRICS) are equal partners, is headquartered in Shanghai, and is not envisaged as a Belt and Road initiative by them.
South Asia
The OBOR project, designed to span 65 countries covering 65 percent of the world population, would enable China to not only champion as the primary engine of one third of global economic output, but also accumulate vast amounts of capital as repayments, and through its own direct trade from Central Asia to Europe. The project would obviously impact on the South Asian region.
Plagued by territorial conflicts, poor governance and limping economies, the SA region has drawn inspiration from China's plan and unleashed an effort to join a shared destiny. South Asia is marred by corruption that is undermining its growth trajectory. The World Economic Forum, in its 2015 Global Competitiveness Index, pointed to corruption as the primary reason for the region's poor global competitiveness. As China puts conditions on every beneficiary of the trade plan to get rid of corruption, Pakistan and other South Asian countries must gear up to liberate themselves from vicious chains of corruption.
Unemployment is a daunting challenge for South Asia. In order to increase socio-economic viability, it has to create one million jobs every month till 2020. According to the International Labour Organisation, global unemployment will go up by 3.4 million in 2017. With the belt plan a catalyst for transformational change in the economic profile of South Asia, CPEC has started showing its productivity by opening up thousands of jobs for local people. China's ambassador to Islamabad, Sun Weidong, told reporters that so far the initiative has generated 13,000 local jobs. Experts claim that CPEC projects are likely to create more than one million jobs in various sectors of Pakistan by 2030.
South Asia's emergence as a leading economic power is in the making, and credit goes to China's "Belt and Road Initiative". The grand plan has set into motion game-changing strategies that will lead to free trade agreements, economic integration, physical infrastructure plans, shared growth and structural reforms, all in tune with future demands.
Since this epic plan was announced, South Asia – weighed down by a reputation for regional conflicts, security threats, bad governance, impaired transparency, an energy crisis, poor infrastructure, fragile institutions and limping economies – has unleashed its effort to be part of a shared destiny.
The South Asian Association for Regional Cooperation (SAARC), a critical regional alliance in South Asia accounting for 21 per cent of the world's population and 7 per cent of its economy, will receive a new lease of life after staying dysfunctional due to a long decade of differences among member countries, especially Pakistan and India. To help SAARC benefit from regional connectivity, China has already stepped up its endeavor to become a full member of the association.
India and China are part of the Bangladesh-China-India-Myanmar Economic Corridor (BCIM-EC), a sub-regional economic cooperation initiative involving the four countries which are engaged in talks for developing cooperation through a joint study group. This group had its latest meeting in Kolkata, India in late April. The BCIM-EC is now being projected as a component of the BRI by China. However, this initiative was conceived well before the Belt and Road Initiative was formulated, and it should not be subsumed within that strategy but instead pursued as a separate grouping for sub-regional cooperation. It involves full and equal ownership of all four countries involved, rather than a subsidiary position as a loop of the Belt and Road.
Like China, India has its own agenda of connectivity and cooperation within Asia and beyond. For instance, India's "Act East" strategy is aimed at developing close economic synergies with the Association of Southeast Asian Nations and East Asia. Two great nations and civilizations such as India and China need not endorse or sign on to each other's strategies. A more pragmatic approach will be to explore synergies and look at projects they can work on together, without insisting on artificial labeling.
In the view of MP Lohani, former Nepalese ambassador to Bangladesh, China's ambitious plan for regional connectivity will revitalize SAARC. So China's induction into the regional body on the basis of its geographical, historical, cultural and economic features will be a breath of fresh air.
The trade plan's impacts will make China's free trade agreements with Pakistan, Sri Lanka, Bangladesh, Nepal and India more lucrative, triggering an economic boost. Though Pakistan and China are yet to finalize the second phase of a free trade deal, trade between the countries was valued at US$4 billion in 2006-07 and reached US$13.77 billion in 2015-16.
The potential benefits of the belt and road, if the dream were even only partly realized, could be enormous. The inclusion of the Middle East and Central Asia could contribute to peace and prosperity in these currently dramatically turbulent regions. The trade plan undoubtedly will have a deep impact in alleviating poverty plaguing South Asia, home to 1.7 billion people. As per the World Bank's latest poverty calculation, about 570 million people in South Asia still survive on less than US$1.25 a day.
Peace is another dividend that will come to fruition with the new Silk Road initiative. India, with a fast-growing economy, has many disputes with China and Pakistan. It opposes the China Pakistan Economic Corridor (CPEC), a pilot project of the trade initiative, due to its route passing through Gilgit Baltistan, which India considers a disputed area between Pakistan and India. However, Indian lobbyists in collaboration with their Chinese counterparts have been brainstorming to build a peaceful neighborhood for relishing joint economic benefits.
India's worry
Nukes, Pakistan, Kashmir and cricket are the major concerns of India as it wants to control them at accost, including bribing big powers. All these domains, effectively managed by Indian lobbyist and agents, gave its economy strong footing.
Sandwiched between China and Pakistan and facing a strong freedom movement in occupied Jammu Kashmir, India took an uncharacteristically bold foreign policy stance by turning down China's invite. India's objections are rooted on the fundamental issue of its own sovereignty and territorial integrity, which it says have been violated due to the project. India feels the OBOR will basically further interests of Chinese banks and Chinese companies while ignoring Indian sensitivities. It appears to be a rapacious penetration of Pakistan's economy and territory, including that of Pakistan Occupied Kashmir and Gilgit-Baltistan to which India lays claim, by Chinese enterprises and agencies.
Whenever India, ignoring the freedom struggle being waged by Kashmiris who have been fighting for their lost sovereignty, has lobbied at international forums for entry to the Nuclear Suppliers Group, permanent membership of the UN Security Council and push for UN sanctions against Pakistan, Beijing has always opposed i. Beijing thus offers New Delhi little incentive to be ebullient about bolstering its own causes and crusades especially at the international level
India is keen not to lose out Jammu Kashmir under any new project in South Asia. India opposes and ignores the OBOR. China's relations with India are not as smooth as its Pakistani ties, although all these nations occupy parts of Jammu Kashmir. India is suspicious of Chinese moves. Plans are being hammered out for a free trade agreement between India and China. That effort comes amid India-China trade volume hitting US$70 billion in 2016 as India sought to increase exports to US$30 billion. Meanwhile, joint feasibility studies for a FTA linking Nepal, Sri Lanka and Bangladesh are on the fast track.
There is room for closer consultations between China and India on the objectives, contours and future directions of the Belt and Road. However, India has considered synergy-based cooperation on a case-by-case basis, where its interests for regional development converge with that of other countries, including China. This pragmatic approach is formulated on India's stance that as the two major powers in Asia, there is bound to be common understanding on many global and regional issues between India and China. They have cooperated on international platforms with similar positions on climate change and global trade, for instance.
Linked to this is the compulsion of protecting Chinese maritime commerce, particularly oil, in the IOR. India risks being systematically frozen out of business opportunities in an enlarging area that is integrating with the Chinese economy around the world.
Chinese scholars have been issuing dire warnings on how India would be isolated as most Asian nations as well as the USA and Russia are on board. India's non-cooperation is also being linked to Sino-Indian ties, which have hit a new low lately. The unresolved decades-old border dispute, Chinese support for India's arch-rival Pakistan and New Delhi's backing of the Tibetan Buddhist spiritual leader, the Dalai Lama which rankles China, have affected bilateral relations.
Critics also feel that India's underwhelming response to China's grand scheme stems in part from the latter consistently squashing its neighbor's ambitions to augment its influence at the global high table.
It is difficult to say whether India hated more China or Pakistan. India has repeatedly conveyed its strong objections regarding the CPEC to China. A flagship program and the most advanced component of the initiative, the China-Pakistan Economic Corridor (CPEC), passes through Pakistan-occupied Kashmir, a region that is under the control of Pakistan and India now claims to be its own as a ploy to force Pakistan to stop fighting for India occupied Kashmir. As a country acutely conscious of its own sovereignty-related claims, it wants China to appreciate India's "sensitivities" in this regard.
Besides Indian objections, a document acquired by leading Pakistani daily Dawn lays out Beijing's plans for the China-Pakistan Economic Corridor, which includes installing 24-hour surveillance in major cities and the dissemination of Chinese culture. Such designs could give fuel to those who frame OBOR as 21st-century Chinese colonialism.
Problems and Prospects
The Belt and Road plan, according to Beijing, is a practical economic strategy for China's objectives to connect the region, seek new growth engines for its slowing economy, utilize its surplus capacity, and develop and stabilize its western regions. It would also bring benefits to partner countries.
The Belt and Road plan is a Chinese initiative rather than a multilateral enterprise undertaken after prior consultation with potential partner countries, and India has not endorsed it. It is one of the most imaginative and ambitious programs ever to be rolled out by a government. It represents a broad strategy for China's economic cooperation and expanded presence in Asia, Africa and Europe, and has been presented as a win-win initiative for all participating nations. But for India seeking not to lose out Kashmir by any developmental projects in the region, the connotations of China's Belt and Road Initiative" for New Delhi are somewhat different. By joining, India could benefit from Chinese investment in infrastructure projects, and fast-track its economic development through trade connectivity.
The origin of the belt and road idea is to open up China's landlocked western provinces towards Central Asia in a sense it is exporting China's internal needs to find external solutions.
It is however wrong today to presume that the One Belt-One Road in Beijing is fundamentally the elaboration of a Chinese dream wherein participant countries appear only as facilitators and fade away China would make maximum out of it. India opposes China to be on top of the hierarchy of the states participating in it and it does not approve Chinese leadership and seeks USA to contain China. .
Enthusiasm for Chinese money, however, does not equate to enthusiasm for Chinese leadership. OBOR revealed eye-catching figures including the Chinese government's pledge to invest $124 billion into the scheme and provide $78 billion of financing for OBOR projects.
Both the Belt and Road are clearly intended to enhance connectivity not just across Eurasia but between China and Europe. However, the EU, which holds reservations over OBOR, can put the brakes on China's plans, demonstrated by its ongoing investigation into the Belgrade-Budapest high-speed rail funded by Beijing.
Breaking Down the South Asian Dynamic: Post Pulwama attack & Saudi Prince's visit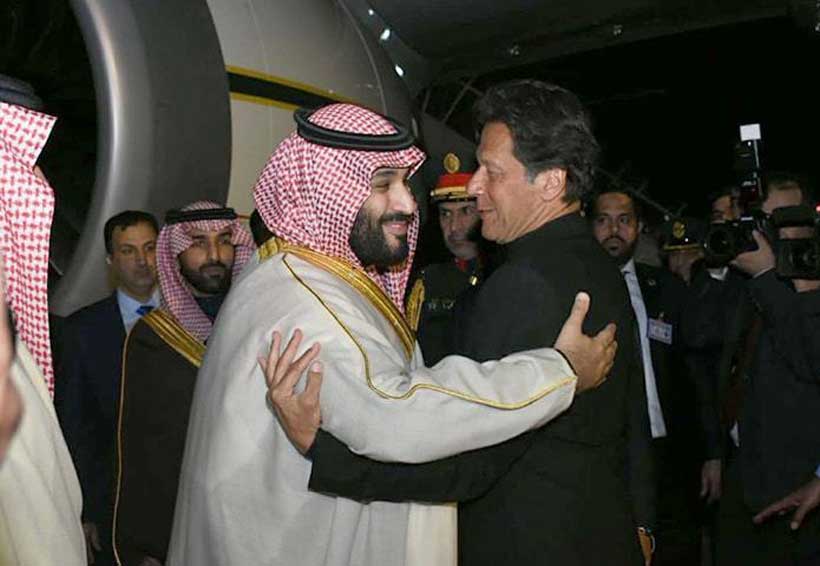 The political and strategic activities of the South Asian region have been on a high for the past week or so. The region faced a very unfortunate incident on 14th February, 2019 when 40 Indian soldiers were killed in an attack in Pulwama, India. The already torn region of Kashmir faced yet another blow and has been in turmoil since the attack. The 14th February attack somehow translated into more violence against the innocent civilians of Kashmir. Not only Kashmir but other cities of India have also been actively involved in hate crimes against Muslims, particularly Kashmiri students. BBC news reported the violence against students from Kashmir in various universities across the country and how they were being thrown out of their residences.
The attack has been condemned by all alike, however, the Indian nation has assumed Pakistan to be behind the attack. The Prime Minister Nirendra Modi has given his two cents on the matter and his words seem to be clearly motivated by his desire to cash this unfortunate incident for a win in the upcoming Indian general elections. India's highest Diplomat in Pakistan has also been called back and the action has been reciprocated by Pakistan as well. As we break down the current rush of hostilities between the two nuclear neighbors there are mainly two theories revolving around. The Indian theory is short and bitter, it claims Pakistan is responsible because it is an irresponsible state that provides safe havens to terrorists. The group linked to this attack has also been declared close to Pakistan's agencies on many occasions. The theory is evidently childish and sounds like it is being repeated for the 100th time with no solid proof or credible information yet again. The mere allegations have brought no good but unfortunately India's higher names are set on fueling the age old fire for their petty gains.
We have a theory from Pakistan's side as well. Although it is not an official theory nor has it been discussed by any of the higher leaderships publicly but it is nonetheless doing the rounds in the policy circles. It claims Indian officials themselves were involved in not only the Pulwama attack but the less spoken of, Iran attack as well. Both the attack were significantly close to Pakistan's Eastern and Western borders. This is something the state of Pakistan would not bring upon itself at such a crucial time when the security situation of the state was desired to be at its best for the arrival of the Saudi crown prince, Muhammad Bin Salman. The visit was not only a remarkably significant diplomatic achievement for Pakistan but was also very significant for the South Asian region and Muslim countries around the globe. In times like this when the state of Pakistan was consumed in making preparations for the arrival of the Prince it would be a rather immature strategic move to involve itself in something so disastrous and fragile at the same time. However, some believe Indian officials planned this to create unrest in the region as an attempt to halt the Prince's visit.
The visit, however, took place anyway and was a rather successful one. Not only were MoU's signed between the leadership of Pakistan and the Royalty of Saudi Arabia but mechanisms to implement the MoU's were also chalked out. The spontaneous release of 2107 Pakistani prisoners from Saudi prisons n the request of Pakistan's prime minister was a clear show of the blooming Saudi-Pak relations. It not only took the friendship and trust between the two nations to new heights but created a new sense of love and respect for the Prince amongst the general public of Pakistan which has not been seen so evidently before. The prince being awarded with the highest civil award of Pakistan marks the utmost success of the visit which did not settle well with many of the self-proclaimed key players of the region.
The prince has plans to visit India as well where it is expected that peace between India and Pakistan would be suggested as a key desire. It can also be expected that India's leadership would take this opportunity to trade peace in return of other favors from the Saudi delegation. Regardless of the absurd reaction from the neighboring country, Pakistan has remained calm and acted with utmost maturity during the entire blame game. Regardless of knowing very well how capable the Pakistani army is, the state has made no loose remarks and has also recorded its reservations against India's escalating remarks in a letter penned down by the Foreign Minister of Pakistan to the General Secretary of the United Nations. Pakistan always has, still does and always will promote peace and prosperity in the region.
The Pulwama Attack and India's rhetoric
The Attack which occurred in the Pulwama District of Jammu and Kasmir was indeed a horrific event. The attack took place on India's Central Reserve Police Force (CRPF). The suicide bomber triggered the car bomb while 78 vehicles with over 2,500 CRPF men were on the Srinagar-Jammu Highway. Pakistan's Foreign Office was quick to condemn this unfortunate event. According to the statement released the attack occurring in Pulwama District was a matter of grave concern.
India was however very quick at pointing fingers towards Pakistan. Within an hour or so of the incident, while even the basic on-site investigations weren't completed, India blamed Pakistan for the Pulwama Attack. Pakistan's Foreign Office rejected any claim linking the attack to Pakistan without proper investigations. The Pulwama attack no doubt is a tragedy, but the way the attack unfolded and India's knee-jerk reaction has raised quite a lot of doubts and questions in Pakistan, India as well as the international community.
Questions Pakistan asks
First of all, on what pretext did the Indian authorities blame the Pakistani State for the attack? The suicide bomber named Adil Ahmed Dar was a native Kashmiri, the car used in the Suicide attack was a Mahindra Scorpio (non-existent in Pakistan). How can Indian authorities deduce Pakistan's hand, with this little information, in such a less time?
Secondly, Adil Ahmed Dar has been named as the suicide bomber by the Indian Media. According to the Kashmir Times story published on 9th October 2017, Indian Security forces had apprehended a Kashmiri named Adil Ahmed Dar. The news quoted the Deputy Inspector General (DIG) of police for Southern Kashmir, S P Pani that the militants belonged to Hizb-ul-Mujahideen. Now, this is conflicting news because Indian media claims the attacker to be from Jaish-e-Muhammad. There are also news reports that the attacker never came back from police custody. Without proper investigation, no one will know whether he escaped from the authorities or he was made to film the confession statement under duress.
Thirdly, Indian authorities have claimed that 350KG of explosives were packed into the car which rammed into the CPRF bus. How 350Kg of explosives could be accumulated in the most heavily militarized regions of the world right under the nose of the heavily armed Indian Army. The stretch on which the incident occurred had been cleared earlier in the morning, and authorities have termed this as a "serious breach" of security. Doesn't this point to the incompetence of the world's largest buyer of military hardware?
Lastly, who is the beneficiary of the attack, especially from a timings point of view? The attack happened just a day before Crown Prince Muhammad bin Salman was due in Islamabad to announce billions of dollars of investment, while on the other hand, Modi wants some political leverage against his opponents. His Pakistan bashing is really popular in his BJP vote bank and this could also be an effort to woo his supporters back to him.
Kashmir: A humanitarian issue
The Kashmir issue has been the bone of contention between the two South-Asian neighbors. It has been the prime reason for hostilities between India and Pakistan. There exists a UN resolution demanding for a plebiscite in Kashmir, for seeking the will of Kashmiri people to weather join Pakistan or Kashmir. India, however, refuses to implement the UN resolution in their true letter and spirit.  Pakistan has been asking India for a dialogue on a peaceful settlement of Kashmir Issue, but India has not only turned down Pakistan's offers but has kept its heavy-handedness in suppressing the people of Kashmir.
Last year, the Office of the UN High Commissioner for Human Rights (OHCHR) published a report on Kashmir. The report made startling revelations about Indian atrocities in Kashmir. The UN reported the use of pellet-firing shotguns against violent protesters resulting in deaths and serious injuries. Official government figures list 17 people as being killed by pellet injuries between July 2016 and August 2017. In January 2018, the Jammu and Kashmir chief minister told the state legislative assembly that 6,221 people had been injured by pellet guns. The Human Rights Watch stated that Indian security forces "assaulted civilians during search operations, tortured and summarily executed detainees in custody and murdered civilians in reprisal attacks"; according to the report, rape was regularly used as a means to "punish and humiliate" communities.
The Pulwama attack is purely a domestic issue and blaming Pakistan is just a way for diverting attention from the Indian Army's atrocities in Kashmir, its incompetence and the BJPs failures. BJP is facing an election defeat visibly and the upcoming elections could most likely mean an end to Modi's political career. Fore-seeing his future, he is using the one card which plays in India well "Pakistan Bashing".
Prime Minister Modi has openly threatened revenge on Pakistan. He has to understand that peace in the region is the ultimate prize. Peace and stability in South Asia is a combined responsibility and that such irresponsible remarks are a direct threat to stability.  The Indian media should also tone down the warmongering and hysteria in their content. In these times when information travels with the speed of light, any misunderstanding could have disastrous effects.
Pakistan has offered India times and again to solve all issues including Jammu and Kashmir through peaceful dialogue. In Pakistan, India-bashing has never been an election slogan. Anti-India fanatics do not come to power and the common people do not buy into their anti-Indian rhetoric. Isn't it high time for India to shun this pointless and baseless habit of pointing fingers at Pakistan for every wrong which happens inside it, and instead address its internal issues through dialogue, at least this is the way civilized nations resolve their issues?
What Can the Afghan Government and Taliban Learn from Colombia's Peace Deal with FARC?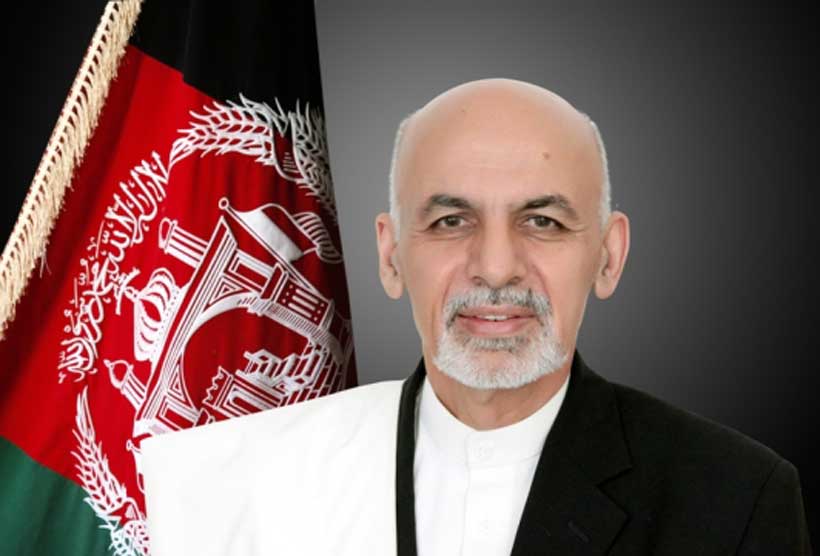 The experience of Colombia's peace with FARC has always been the subject of Western experts working on the war in Afghanistan due to the characteristics of Afghanistan's war akin to Colombia's war.
It is argued that the insurgent movement with a political rivalry to mobilize dissenters to enter the community is a substitute order that rebels attempt to fundamentally change the infrastructure of society. The Revolutionary Armed Forces of Colombia (FARC) and the Afghan Taliban insurgents can be put into such socio-political context.
The FARC, with the full name of Fuerzas Armadas Revolucionarias de Colombia (in Spanish was formed in the 1960s as the armed wing of the Communist Party of Colombia. The FARC officially separated from the Communist Party of Colombia in 1980 but continued its guerrilla war against the Colombian government. The war between FARC and the Government of the Republic of Colombia lasted 55 years and left dead approximately 250,000 people.
Colombia's Peace Process
The Government of the Republic of Colombia has made three major and important attempts to build peace in the last thirty years, especially in the mid-1980s and late 1990s, but all failed. But peace efforts that began in Havana, the capital of Cuba in 2012, came to fruition five years later. Ultimately, these efforts effectuated in to the signing of a peace agreement between the Colombian government and FARC on November 24, 2016.
The Colombia's peace agreement with FARC was rejected by less than one percent in a referendum on October 2, 2016. The results of the referendum showed that 50.2 percent of voters opposed the agreement. But later, many Colombians who were anti-FARC rebels became their supporters. To strengthen further the peace and stability in Colombia, the Colombian government allocated 10 seats to FARC in 2018 and 2022 in the Colombia's Congress elections.
The success of the peace talks between the Government of the Republic of Colombia and FARC is derived from their mutual agreement on key issues. First, they reached a reciprocal agreement on development of rural areas, especially those areas that were damaged more than other areas during the conflict. Second, they talked about the elimination of drugs and reducing high poverty rates in the peace process and agreed mutually. Third, the Government of the Republic of Colombia concurred with political participation of FARC members in the political process. Hence, they could successfully end their chronic conflicts that took many Colombians' lives.
Afghanistan's Peace Process
In November 2001, the Taliban regime was overthrown entirely by the United Nation forces led by the US. Subsequently, the Afghan government and the international community stepped up their efforts to support various plans to undermine the expansion of insurgents and ultimately bring them to the peace process. These efforts include programs such as Disarmament, Demobilization, and Reintegration (DDR 2003-2006), United Nation supported Afghanistan New Beginning Programs (ANBP) and its successor the Disbandment of Illegal Armed Groups (DIAG 2005.
When US President Barack Hussein Obama put forward the idea of looking for moderate elements among the insurgent groups in March 2009, the official peace talks in Afghanistan became more important. Unfortunately, all the above peace efforts have not been effective in stabilizing Afghanistan and failed to pursue a meaningful engagement of the involved countries in Afghanistan's war in the peace process.
Recently, the Government of the Islamic Republic of Afghanistan declared two truces with the Taliban to encourage them to join the peace process. But unluckily, the Taliban groups not only did not welcome the Afghan government's ceasefire, except the first truce but also responded with atrocity and intensifying their insurgency. Political experts are inclined to argue that the experiences of the Colombian government's peace deal with FARC insurgents can aid Afghanistan in reaching a permanent peace deal with the Taliban groups.
The Similarities of Afghanistan's and Colombia's War
According to Foreign Policy, the current Afghan war is reminiscent of the Drug War in Colombia and requires a Colombian plan for its termination. The insurgency in Afghanistan is nurtured by an ideological war that is being conducted to bring Afghans under the banner of religion. Conversely, in Colombia, FACR fought with the central government for lucrative sources of money and ways to smuggle drugs. However, it is argued that despite having ideological roots, narcotics is the main financial source of Afghanistan's insurgent groups.
In 2016, the Global Witness reported that the warlords and Taliban's earnings from a small Badakhshan region are equal to the total income of the Afghan government's natural resources sector. The report adds that in 2014, armed groups from two mining areas of Deodarra in Kuran and Munjan districts in Badakhshan province earned about $20 million. It echoes that the ongoing war between the Taliban and the Afghan government is also a war on controlling natural sources like the war between FARC and the Colombian government. Thus, the experiences of the Government of the Republic of Colombia in its peace talks with FARC can help the Afghan government in its peace talks with the Taliban.
The Afghan Taliban groups like the FARC in Colombia, are dwindling in Afghanistan. They still have their local supporters in Afghanistan. Theo Farrell, the professor and executive dean of law, humanities, and the arts at the University of Wollongong, Australia argues that the availability of social resources and the elements that drive and enable military adaptation were the main reasons of Taliban's successful resurgence after 2001. It projects that still, Taliban groups have a large number of adherents among the Afghan communities. Undoubtedly, they will support the Taliban if the group joins in peace talks with the Afghan government and forms its political faction as did the FARC in Colombia.
The FARC opened negotiations with the Colombian government after decades of armed conflicts. Many of FARC insurgents like the Taliban groups did not believe in the usefulness of the talkswith the Colombian government at the beginning. But they tested their trust and succeeded in this regard. Likewise, the best option for the Afghan Taliban to put into practice their demands is joining the negotiating table with the Afghan government.
The Colombia's Peace Process Takeaways for Afghanistan's Peace Process
Perhaps the most important innovation to come out of Colombia's peace process has been the inclusion of victims. Delegations of victims from both sides of the conflict were invited to come to Havana to recount their experiences. In other words, the Colombian peace process was the first in the world that included a formal role for victims of the conflict—they got to interact directly with the negotiators. The inclusion of victims gave the Colombian government's peace process its best chance of success. Likewise, Afghanistan's government can emulate a similar way to succeeding in the peace process with the Taliban. The Afghan government should invite the representatives of the victims of war to the negotiating table so that they can share their stories and gain confidence that their voices are heard in the peace process. 
Ultimately, the need for a comprehensive and lasting peace in Afghanistan requires creating a national and international consensus on the peace process with the Taliban. This is what Colombian President; Juan Manuel Santos did about peace with the FARC rebels. Initially, a national consensus regarding the peace deal was created inside Colombia. Then the Colombian government reached an international consensus for peace with the neighboring countries, the regional and international powers. Similarly, the Afghan government should reach a unanimous agreement on peace talks with the Taliban inside Afghanistan, then with Afghanistan's neighboring countries, regional and international powers. Doing so, the Afghan government might be able to close the war and insurgency chapter of Afghanistan's modern history.