China's New Silk Road project: Focus on South Asia
[yt_dropcap type="square" font="" size="14″ color="#000″ background="#fff" ] C [/yt_dropcap]hina, the only veto power of Asia and major global power, is seen trying to take a larger role in global affairs by promoting its economic ventures across continents of Asia, Africa and Europe by joint efforts. Obviously, besides making joint ventures with wiling partners, China may be trying to put an end to US monopoly in world affairs, Beijing would like to share domination with USA.
China has come out with a fast forward idea of working together for greater benefits for all nations involved. The Silk Road Economic Belt and the 21st-century Maritime Silk Road or One Belt, One Road (OBOR) is a development strategy, proposed by Chinese President Xi Jinping that focuses on connectivity and cooperation among countries primarily between the People's Republic of China and the rest of Eurasia, which consists of two main components, the land-based "Silk Road Economic Belt" (SREB) and oceangoing "Maritime Silk Road" (MSR).
The China Pakistan Economic Corridor (CPEC) and the Bangladesh-China-India-Myanmar (BCIM) Economic Corridor are officially classified as "closely related to the Belt and Road Initiative".
The strategy underlines China's push to take a bigger role in global affairs, and its need for priority capacity cooperation in collective economic affairs in areas such as steel manufacturing.
The One Belt One Road initiative is geographically structured along 6 corridors, and the maritime Silk Road. New Eurasian Land Bridge, running from Western China to Western Russia; China – Mongolia – Russia Corridor, running from Northern China to Eastern Russia; China – Central Asia – West Asia Corridor, running from Western China to Turkey; China – Indochina Peninsula Corridor, running from Southern China to Singapore; China – Pakistan Corridor, running from South-Western China to Pakistan; Bangladesh – China – India – Myanmar Corridor, running from Southern China to India; Maritime Silk Road, running from the Chinese Coast over Singapore and India to the Mediterranean.
Essentially, the 'Belt' includes countries situated on the original Silk Road through Central Asia, West Asia, the Middle East, and Europe. It goes through Central Asia, Russia to Europe.
One Belt, One Road has been contrasted with the two US-centric trading arrangements, the Trans-Pacific Partnership and the Transatlantic Trade and Investment Partnership.
The China-proposed Belt and Road Initiative offers enormous opportunities for all the countries involved and Greek business community warmly supports all the efforts to deepen the two countries' cooperation under this context, President of the Greek-Chinese Economic Council Fotis Provatas said recently.
OBOR Summit 2017
Chinese President Xi Jinping welcomed UN Secretary-General Antonio Guterres before the Leaders' Roundtable Summit at the Belt and Road Forum (BRF) for International Cooperation at Yanqi Lake International Convention Center in Beijing, capital of China, May 14-15, 2017. Around 30 state and government heads as well as delegates from more than 100 countries – including the USA and North Korea – discussed the Belt and Road initiative, one of the world's biggest economic diplomacy programs led by China.
In a keynote speech delivered at the opening ceremony of the two day Initiative called Belt and Road Forum for International Cooperation held in Beijing on May 14 President Xi Jinping said that China would launch Belt and Road cooperation initiative on trade connectivity together with some 60 countries and international organizations. Xi said that the Belt and Road Initiative embodies the aspiration for inter-civilization exchanges, the yearning for peace and stability, the pursuit of common development and the shared dream for a better life. President Jinping called for renewing the Silk Road spirit. Noting that "we are at a fresh starting point, ready to embark on a new journey together," Xi said, "so long as we press ahead with a common vision without backpedaling or standing still, we will achieve greater connectivity and benefit from each other's development." Before the banquet, Xi and his wife Peng Liyuan greeted the guests at the Great Hall of the People.
Apart from this zone, which is largely analogous to the historical Silk Road, another area that is said to be included in the extension of this 'belt' is South Asia and Southeast Asia. Many of the countries that are part of this belt are also members of the China-led Asian Infrastructure Investment Bank (AIIB). North, central and south belts are proposed. The Central belt goes through Central Asia, West Asia to the Persian Gulf and the Mediterranean. The South belt starts from China to Southeast Asia, South Asia, to the Indian Ocean through Pakistan. The Chinese One Belt strategy will integrate with Central Asia through Kazakhstan's Nurly Zhol infrastructure program. The coverage area of the initiative, however, is primarily Asia and Europe, encompassing around 60 countries. Oceania and East Africa are also included.
The summit was aimed to map out China's ambitious new Silk Road project, of which the OBOR is an integral part. The scheme was proposed in 2013 by Xi to promote a vision of expanding links between Asia, Africa and Europe. China has earmarked US$40 billion for a special fund for the scheme, on top of the US$100 billion capitalization for the China-led Asian Infrastructure Investment Bank, many of whose projects will likely be part of the initiative. The OBOR's wingspan is expected to include 68 nations from China through Southeast and South Asia to Africa and Europe.
The conspicuous absence of the heads of state from the major Western economic powers and Japan at the belt and road summit this month in Beijing is a big mistake and a missed opportunity for enhancing dynamic and cooperative globalization. India, also seeking wide stage to promote its own interests, chose to ignore the China initiate.
Cost and Benefits
The initiative, unveiled in September 2013 by President Xi Jinping, aims to connect China by a network of overland corridors and sea routes to the rest of Asia, Africa and beyond, linking the dozens of countries through infrastructure and financial and trade ties. The economies along the routes account for about 63 per cent of the world's population and 29 per cent of global GDP.
Anticipated cumulative investment over an indefinite timescale is variously put at US$4 trillion or US$8 trillion. President Xi said in his speech at the opening of the forum that China will contribute an additional 100 billion yuan (about 14.5 billion US dollars) to the Silk Road Fund. Xi certainly looked keen to begin exercising a leadership role, offering to help tackle the economic and security problems faced by Greece and Turkey, issues the EU has struggled to deal with.
The Belt and Road Initiative is expected to bridge the 'infrastructure gap' and thus accelerate economic growth across the Asia Pacific area and Central and Eastern Europe: World Pensions Council (WPC) experts estimate that "Asia alone (excluding China) will need up to $900 billion in infrastructure investments annually in the next 10 years, mostly in debt instruments. This means there's a 50 percent shortfall in infra spending on the continent." The gaping need for long term capital explains why many Asian and Eastern European heads of state "gladly expressed their interest to join this new Chinese-led initiative focusing solely on 'real assets' and infrastructure-driven economic growth.
Xi told his audience that he had proposed an additional RMB780 billion (approximately US$113 billion) to be disbursed through multiple sources. These include the Silk Road Fund; the China Development Bank; the Export and Import Bank of China and also overseas capital provided by Chinese banks. The Asian Infrastructure Investment Bank (AIIB) is not part – at least not yet – of this proposed package.
Out of this amount, RMB250 billion will be provided in loans from China Development Bank, and RMB130 billion from Export-Import Bank of China. This funding is not direct investment but loans, as in the case of China-Pakistan-Economic Corridor, which the Chinese sources will provide to the participant countries. That would put Beijing in a position to steer the course of each country's development to a direction it deems fit for its own interests. China, as the primary financer of loans, therefore stands to gain the most and it stands atop the list of potential beneficiaries.
The whopping trade imbalance that China has vis-à-vis almost all the OBOR countries and the way the OBOR initiative is solidifying, through various agreements, worries New Delhi.
Less-developed countries along the new Silk Road stand are among the big winners of investment as China revives ancient land and maritime trade routes, according to estimates by a top bank. The potential benefits of the belt and road, if the dream were even only partly realized, could be enormous. The inclusion of the Middle East and Central Asia could contribute to peace and prosperity in these currently dramatically turbulent regions.
Credit Suisse forecasts that China's massive inflow of investment over the next five years as part of Beijing's "Belt and Road Initiative" could amount to as much as US$502 billion, or equivalent to 4 per cent of the total gross domestic product of the 62 countries along the routes in 2015. Credit Suisse estimates that China's overseas investment in the initiative over the next five years will range between US$313 billion to US$502 billion, depending on how much investment the countries need and how much China is willing to put in.
According to an HSBC estimate, the "Belt and Road Initiative" will generate roughly 300 billion yuan to 500 billion yuan in railway investment, financing more than 15,000km in high-speed rail links along the route. The Credit Suisse report said the initiative could become even more promising as a more "isolationist" administration in the United States created windows of opportunity. "With the new US government pulling out of the Trans-Pacific Partnership, it is unavoidably sending a message to the world that US government policy is turning more 'isolationist'," the report said. At the same, China was striving for greater global influence, it said. Chinese investment could also help make up for any capital outflows in the region. If the dollar strengthens, especially as the US moves along the path of rate normalization, emerging market countries also have to face the risks of capital outflow.
The biggest recipients of the investment dollars were expected to be India, Russia, Indonesia, Iran and Egypt, the bank said in a report released earlier this month. India stands to be the biggest gainer overall, according to the report, with China putting in ¬between US$84 billion and US$126 billion. Russia is next with US$53 billion to US$80 billion; ¬Indonesia third on US$35 billion-US$52 billion; Iran fourth attracting US$17 billion-US$26 billion; and Egypt fifth with US$13 billion to US$20 billion. The report also says China could invest between US$52 billion and US$79 billion in 13 African countries. "Africa is rich in resources, and an important destination for Chinese investment over the past decade," it said.
A successful, inclusive, globally collective effort to make the belt and road a reality could be a harbinger of peace and prosperity. It is a pity that myopia and prejudice prevent Western and Japanese leaders from being present at this potentially seminal event.
South India's take
President Xi's project was intended to present the world with a view of statecraft different from what the West espoused. But so far Beijing had failed to find a rhetoric that would appeal to Westerners. China invites the world to join its "project of the century. The president's vision, however, is winning supporters from across the globe. Xi told the conference: "Swan geese are able to fly far and safely through winds and storms because they move in flocks and help each other as a team," The message is: the best way to meet challenges and achieve better development is through cooperation."
Pakistan
Pakistan where the Sino-Pakistani joint projects succeeded is the corner stone of China's economic project. India is opposed to it.
The project OBOR was first unveiled in September and October when Chinese leader Xi Jinping visited Central Asia and Southeast Asia in September and October 2013 he raised the initiative of jointly building the Silk Road Economic Belt and the 21st-Century Maritime Silk Road and announced two major projects revealing the SREB and MSR, respectively. It was also promoted by Premier Li Keqiang during the State visit in Asia and Europe. The initiative calls for the integration of the region into a cohesive economic area through building infrastructure, increasing cultural exchanges, and broadening trade.
China–Pakistan Economic Corridor (also known by the acronym CPEC) is a collection of infrastructure projects currently under construction throughout CPEC is intended to rapidly modernize Pakistani infrastructure and strengthen its economy by the construction. On 13 November 2016, CPEC became partly operational when Chinese cargo was transported overland to Gwadar Port for onward maritime shipment to Africa and West Asia. The CPEC in particular is often regarded as the link between China's maritime and overland Silk Road, with the port of Gwadar forming the crux of the CPEC project.
The Belt and Road Initiative proposed by China provides opportunities for the whole world to promote peace and prosperity, experts in Bangladesh said China's peaceful development is a blessing and opportunity for countries which face extreme difficulties given the rising protectionism in some countries. Bangladeshi experts highly lauded China's contribution to socioeconomic development of the world and said the initiative of reviving the ancient Silk Road through a network of roads and maritime waterways will surely be a boon for cooperation between China and the rest of the world.
According to the experts, countries on the Belt and Road, especially those with underdeveloped infrastructure, low investment rates and per-capita income, could experience a boost in trade flow and benefit from infrastructure development.
Pakistan foreign affairs expert Muhammad Mehdi says that the trade plan is not solely a Chinese enterprise. "China sees annual trade volume with Silk Road countries from US$1 trillion to US$2.5 trillion within a decade. It reflects 9.6 per cent of annual growth. If South Asia taps this opportunity, it can change the fate of its poor people," he says. An example of convergence of interests is clearly visible in the Asian Infrastructure Investment Bank, a multilateral development bank which India joined as the second largest shareholder after China. Similarly, the New Development Bank, where Brazil, Russia, India, China and South Africa (the BRICS) are equal partners, is headquartered in Shanghai, and is not envisaged as a Belt and Road initiative by them.
South Asia
The OBOR project, designed to span 65 countries covering 65 percent of the world population, would enable China to not only champion as the primary engine of one third of global economic output, but also accumulate vast amounts of capital as repayments, and through its own direct trade from Central Asia to Europe. The project would obviously impact on the South Asian region.
Plagued by territorial conflicts, poor governance and limping economies, the SA region has drawn inspiration from China's plan and unleashed an effort to join a shared destiny. South Asia is marred by corruption that is undermining its growth trajectory. The World Economic Forum, in its 2015 Global Competitiveness Index, pointed to corruption as the primary reason for the region's poor global competitiveness. As China puts conditions on every beneficiary of the trade plan to get rid of corruption, Pakistan and other South Asian countries must gear up to liberate themselves from vicious chains of corruption.
Unemployment is a daunting challenge for South Asia. In order to increase socio-economic viability, it has to create one million jobs every month till 2020. According to the International Labour Organisation, global unemployment will go up by 3.4 million in 2017. With the belt plan a catalyst for transformational change in the economic profile of South Asia, CPEC has started showing its productivity by opening up thousands of jobs for local people. China's ambassador to Islamabad, Sun Weidong, told reporters that so far the initiative has generated 13,000 local jobs. Experts claim that CPEC projects are likely to create more than one million jobs in various sectors of Pakistan by 2030.
South Asia's emergence as a leading economic power is in the making, and credit goes to China's "Belt and Road Initiative". The grand plan has set into motion game-changing strategies that will lead to free trade agreements, economic integration, physical infrastructure plans, shared growth and structural reforms, all in tune with future demands.
Since this epic plan was announced, South Asia – weighed down by a reputation for regional conflicts, security threats, bad governance, impaired transparency, an energy crisis, poor infrastructure, fragile institutions and limping economies – has unleashed its effort to be part of a shared destiny.
The South Asian Association for Regional Cooperation (SAARC), a critical regional alliance in South Asia accounting for 21 per cent of the world's population and 7 per cent of its economy, will receive a new lease of life after staying dysfunctional due to a long decade of differences among member countries, especially Pakistan and India. To help SAARC benefit from regional connectivity, China has already stepped up its endeavor to become a full member of the association.
India and China are part of the Bangladesh-China-India-Myanmar Economic Corridor (BCIM-EC), a sub-regional economic cooperation initiative involving the four countries which are engaged in talks for developing cooperation through a joint study group. This group had its latest meeting in Kolkata, India in late April. The BCIM-EC is now being projected as a component of the BRI by China. However, this initiative was conceived well before the Belt and Road Initiative was formulated, and it should not be subsumed within that strategy but instead pursued as a separate grouping for sub-regional cooperation. It involves full and equal ownership of all four countries involved, rather than a subsidiary position as a loop of the Belt and Road.
Like China, India has its own agenda of connectivity and cooperation within Asia and beyond. For instance, India's "Act East" strategy is aimed at developing close economic synergies with the Association of Southeast Asian Nations and East Asia. Two great nations and civilizations such as India and China need not endorse or sign on to each other's strategies. A more pragmatic approach will be to explore synergies and look at projects they can work on together, without insisting on artificial labeling.
In the view of MP Lohani, former Nepalese ambassador to Bangladesh, China's ambitious plan for regional connectivity will revitalize SAARC. So China's induction into the regional body on the basis of its geographical, historical, cultural and economic features will be a breath of fresh air.
The trade plan's impacts will make China's free trade agreements with Pakistan, Sri Lanka, Bangladesh, Nepal and India more lucrative, triggering an economic boost. Though Pakistan and China are yet to finalize the second phase of a free trade deal, trade between the countries was valued at US$4 billion in 2006-07 and reached US$13.77 billion in 2015-16.
The potential benefits of the belt and road, if the dream were even only partly realized, could be enormous. The inclusion of the Middle East and Central Asia could contribute to peace and prosperity in these currently dramatically turbulent regions. The trade plan undoubtedly will have a deep impact in alleviating poverty plaguing South Asia, home to 1.7 billion people. As per the World Bank's latest poverty calculation, about 570 million people in South Asia still survive on less than US$1.25 a day.
Peace is another dividend that will come to fruition with the new Silk Road initiative. India, with a fast-growing economy, has many disputes with China and Pakistan. It opposes the China Pakistan Economic Corridor (CPEC), a pilot project of the trade initiative, due to its route passing through Gilgit Baltistan, which India considers a disputed area between Pakistan and India. However, Indian lobbyists in collaboration with their Chinese counterparts have been brainstorming to build a peaceful neighborhood for relishing joint economic benefits.
India's worry
Nukes, Pakistan, Kashmir and cricket are the major concerns of India as it wants to control them at accost, including bribing big powers. All these domains, effectively managed by Indian lobbyist and agents, gave its economy strong footing.
Sandwiched between China and Pakistan and facing a strong freedom movement in occupied Jammu Kashmir, India took an uncharacteristically bold foreign policy stance by turning down China's invite. India's objections are rooted on the fundamental issue of its own sovereignty and territorial integrity, which it says have been violated due to the project. India feels the OBOR will basically further interests of Chinese banks and Chinese companies while ignoring Indian sensitivities. It appears to be a rapacious penetration of Pakistan's economy and territory, including that of Pakistan Occupied Kashmir and Gilgit-Baltistan to which India lays claim, by Chinese enterprises and agencies.
Whenever India, ignoring the freedom struggle being waged by Kashmiris who have been fighting for their lost sovereignty, has lobbied at international forums for entry to the Nuclear Suppliers Group, permanent membership of the UN Security Council and push for UN sanctions against Pakistan, Beijing has always opposed i. Beijing thus offers New Delhi little incentive to be ebullient about bolstering its own causes and crusades especially at the international level
India is keen not to lose out Jammu Kashmir under any new project in South Asia. India opposes and ignores the OBOR. China's relations with India are not as smooth as its Pakistani ties, although all these nations occupy parts of Jammu Kashmir. India is suspicious of Chinese moves. Plans are being hammered out for a free trade agreement between India and China. That effort comes amid India-China trade volume hitting US$70 billion in 2016 as India sought to increase exports to US$30 billion. Meanwhile, joint feasibility studies for a FTA linking Nepal, Sri Lanka and Bangladesh are on the fast track.
There is room for closer consultations between China and India on the objectives, contours and future directions of the Belt and Road. However, India has considered synergy-based cooperation on a case-by-case basis, where its interests for regional development converge with that of other countries, including China. This pragmatic approach is formulated on India's stance that as the two major powers in Asia, there is bound to be common understanding on many global and regional issues between India and China. They have cooperated on international platforms with similar positions on climate change and global trade, for instance.
Linked to this is the compulsion of protecting Chinese maritime commerce, particularly oil, in the IOR. India risks being systematically frozen out of business opportunities in an enlarging area that is integrating with the Chinese economy around the world.
Chinese scholars have been issuing dire warnings on how India would be isolated as most Asian nations as well as the USA and Russia are on board. India's non-cooperation is also being linked to Sino-Indian ties, which have hit a new low lately. The unresolved decades-old border dispute, Chinese support for India's arch-rival Pakistan and New Delhi's backing of the Tibetan Buddhist spiritual leader, the Dalai Lama which rankles China, have affected bilateral relations.
Critics also feel that India's underwhelming response to China's grand scheme stems in part from the latter consistently squashing its neighbor's ambitions to augment its influence at the global high table.
It is difficult to say whether India hated more China or Pakistan. India has repeatedly conveyed its strong objections regarding the CPEC to China. A flagship program and the most advanced component of the initiative, the China-Pakistan Economic Corridor (CPEC), passes through Pakistan-occupied Kashmir, a region that is under the control of Pakistan and India now claims to be its own as a ploy to force Pakistan to stop fighting for India occupied Kashmir. As a country acutely conscious of its own sovereignty-related claims, it wants China to appreciate India's "sensitivities" in this regard.
Besides Indian objections, a document acquired by leading Pakistani daily Dawn lays out Beijing's plans for the China-Pakistan Economic Corridor, which includes installing 24-hour surveillance in major cities and the dissemination of Chinese culture. Such designs could give fuel to those who frame OBOR as 21st-century Chinese colonialism.
Problems and Prospects
The Belt and Road plan, according to Beijing, is a practical economic strategy for China's objectives to connect the region, seek new growth engines for its slowing economy, utilize its surplus capacity, and develop and stabilize its western regions. It would also bring benefits to partner countries.
The Belt and Road plan is a Chinese initiative rather than a multilateral enterprise undertaken after prior consultation with potential partner countries, and India has not endorsed it. It is one of the most imaginative and ambitious programs ever to be rolled out by a government. It represents a broad strategy for China's economic cooperation and expanded presence in Asia, Africa and Europe, and has been presented as a win-win initiative for all participating nations. But for India seeking not to lose out Kashmir by any developmental projects in the region, the connotations of China's Belt and Road Initiative" for New Delhi are somewhat different. By joining, India could benefit from Chinese investment in infrastructure projects, and fast-track its economic development through trade connectivity.
The origin of the belt and road idea is to open up China's landlocked western provinces towards Central Asia in a sense it is exporting China's internal needs to find external solutions.
It is however wrong today to presume that the One Belt-One Road in Beijing is fundamentally the elaboration of a Chinese dream wherein participant countries appear only as facilitators and fade away China would make maximum out of it. India opposes China to be on top of the hierarchy of the states participating in it and it does not approve Chinese leadership and seeks USA to contain China. .
Enthusiasm for Chinese money, however, does not equate to enthusiasm for Chinese leadership. OBOR revealed eye-catching figures including the Chinese government's pledge to invest $124 billion into the scheme and provide $78 billion of financing for OBOR projects.
Both the Belt and Road are clearly intended to enhance connectivity not just across Eurasia but between China and Europe. However, the EU, which holds reservations over OBOR, can put the brakes on China's plans, demonstrated by its ongoing investigation into the Belgrade-Budapest high-speed rail funded by Beijing.
The failure of the great games in Afghanistan from the 19th century to the present day
Whenever great powers have tried to make Afghanistan a colony, they have always been defeated. British imperialism and its "civilising mission" towards backward (and therefore terrorist) populations – a mission equal to that of the time when Great Britain established itself as the first drug pusher to the Chinese Empire with the two opium wars of 1839-1842; 1856-1860: an action that was terrorist at the best.
The Russian Empire and its exporting the orthodox faith and the values of the Tsar towards the barbaric (and therefore terrorist) Afghans. The Soviet Union and its attempt to impose secularisation on Muslim (and therefore terrorist) Afghans in the period 1979-1991. The United States of America that thought it could create parties, democracy, Coke, miniskirts, as well as gambling and pleasure houses by bombing the Afghan terrorists tout-court.
In this article I will try to explain why Afghanistan won 4-0, and in 1919 – thanks to its rulers' wise skills – was one of the only six actual independent Asian States (Japan, Nepal, Thailand and Yemen), so that at least the barroom experts – who, by their nature, believe that History is just a fairy tale like that of Cinderella and stepmother with evil sisters – reflect on the nonsense we read and hear every day in the press and in the media.
In his book I luoghi della Storia (Rizzoli, Milan 2000), former Ambassador Sergio Romano wrote on page 196: "The Afghans spent a good part of the nineteenth century playing a diplomatic and military game with the great powers – the so-called "Great Game" – the main rule of which was to use the Russians against the Brits and the Brits against the Russians".
In the days when geopolitics was a forbidden subject and the word was forbidden, in the history textbooks of secondary schools it seemed that the United States of America and the then Union of Soviet Socialist Republics had fallen from the sky as large as they were on the atlases. I still remember that in the dialogues between professors and high school students, it was stated that the two powers could not be called colonial, since they had something messianic and redeeming in themselves (therefore anti-terrorist).
It was only thanks to western movies that the young people of the time understood how the thirteen Lutheran colonies had extended westwards into lands that we were led to believe had been inhabited by savage villains to be exterminated (hence terrorists) and by uncivilised Spaniards, as Catholics, to be defeated. Moreover, we did not dare to study Russia's expansion eastwards and southwards, at the risk that the high school students – unprepared, pure and enthusiastic – would understand that the homeland of socialism had no different assumptions from all other imperialisms.
Sometimes the students heard about the great game or, in Russian, the tournament of shadows (turniry teney). What was the great game? Today it is mostly remembered as the epic of freedom of the unconquered Afghans, but in reality its solution meant the alliance between Russia and Great Britain, which lasted at least until the eve of the Cold War. A key position that is sometimes too overlooked, and not only in scientific and classical textbooks, but also in many essays by self-proclaimed experts.
British aversion to the Russian Empire – apart from the "necessary" anti-Napoleonic alliances in the Second, Third, Fourth, Sixth and Seventh Coalitions – dated back to the 17th century and worsened considerably in the 19th century. Although Russian exports of grain, natural fibres and other agricultural crops were made to Great Britain – because the Russian landowners were well disposed to good relations with the Brits in order to better market those products abroad – there were no political improvements. The opposition came more from Great Britain than from Russia.
Tsar Nicholas I (1796-1825-55) – in the late 1830s, during his trip to Great Britain in 1842, and later in 1850-52, i.e. just before the Crimean War (1853-56) – often tried to bring about normalisation, but due to British suspicions and doubts (the Russians were considered to be terrorists) this did not occur.
What worried the Foreign Office – created in March 1782 – was Russia's fast march eastwards, southwards and south-westwards. Great Britain could feel Russian breath on it from the three sides of India. The Russian goals with regard to Turkey, the successes in Trancaucasia and the Persian goals, not to mention the colonisation of Central Asia, initiated by the aforementioned Tsar Nicholas I, and conducted vigorously by his successor Alexander II (1818-1855-81), were – for Her Britannic Majesty's diplomats and generals – a blatant and threatening intimidation of India's "pearl".
In the north-west of the Indian subcontinent the British possessions bordered on the Thar desert and on Sindh (the Indus River delta) which constituted a Muslim State under leaders residing at Haidarābād, conquered by the Brits in 1843. To the north-east of Sindh, the Punjab region had been amalgamated into a strong State by Maharaja Ranjit Singh Ji (1780-1801-39) who, as a simple Governor of Lahore (Lâhau) on behalf of the Afghan Emir, Zaman Shah Durrani (1770-93-1800-†44), had succeeded not only in becoming independent, but also in extending his power over Kashmir and Pīshāwar, creating the Sikh Empire in 1801, which was overthrown by Great Britain during the I (1845-46) and II (1848-49) Anglo-Sikh wars; the region became what is known as the Pakistani Khyber Pakhtunkhwa (the North-West Frontier Province).
Given the British expansion into the neighbouring States of Afghanistan and Persia, Russia's influence was trying to creep in; hence the Brits were paying close attention to what was happening on the border of the great Northern "neighbour".
Russia had long been aiming to make its way to India through Western Turkestan, but that steppe region was inhabited by the Kyrgyz in the north-east and the Turks (Turkmen) in the south-west.
After unsuccessful attempts at peaceful penetration, the Russian Governor of Orenburg, Gen. Vasilij Alekseevič Perovskij (1794-1857), prepared an expedition against Chiva: it involved crossing about a thousand kilometres of desert and was thought to be easier to make during the winter. The expedition left from Orenburg in November 1839, but the cold killed so many men and camels that the Commander had to give up the venture and turn back (spring 1840). For a long time, the Russians did not attempt any more military infiltrations there.
In Persia, instead, Russian influence was strongly felt: Tsar Alexander II pushed the Shah, Naser al-Din Qajar (1831-48-96), to undertake an enterprise against the city of Herāt (which dominated the passage from Persia and Western Turkestan into India): it had detached itself from Afghanistan and had been a separate State since 1824. The Persian expedition began in the autumn of 1837: Herāt resisted strenuously, so much so that in the summer of 1838 the Shah had to renounce the siege and accept Britain's mediation for peace with the sovereign of that city. That diplomatic move was therefore also detrimental to the influence of St. Petersburg. Even the first relations established by Russia with the Emir of Afghanistan did not lead to any result.
In those years, Russia was busy quelling the insurrections of the mountain populations in the Caucasus, where the exploits of the alleged Italian sheikh, Mansur Ushurma (Giambattista Boetti, 1743-98), in the service of the Chechen cause, still echoed.
Through two treaties concluded with Persia (1828) and Turkey (1829), Russia had become the master of the region; however, it found an obstinate resistance from the local populations that still persists today.
The First Anglo-Afghan War (1839-42) was one of the most important military conflicts of the great game and one of the worst British defeats in the region. The Brits had started an expedition to Afghanistan to overthrow Emir Dost Mohammad (1793-1826-39, 42-63), the first of the Barakzai dynasty, and replace him with the last of the Durrani dynasty, Ayub Shah (17??-1819-23, †37), who had been dethroned in 1823, but he renounced. Not wanting to cross the Sikh country in order not to arouse mistrust among the Sikhs, the British entered Baluchistan, occupied the capital (Qalat), then penetrated into Afghanistan and advanced without encountering serious resistance as far as Kabul, where on August 7, 1839 they installed their own puppet, Shuja Shah (1785-1842), formerly Emir from 1803 to 1809.
Dost Mohammad was caught and sent to Calcutta. A the beginning of 1841, however, one of his sons – Sher Ali – aroused the Afghans' rebellion. The military commander, Gen. William George Keith Elphinstone (b. 1782), got permission to leave with 4,500 soldiers and 12,000 non-combatants to return to India. In the mountain passes near Kabul, however, the expedition was taken by surprise and annihilated (January 1842). The commander died as prisoner of the Afghans (on April 23).
The Brits obviously wanted revenge: they sent other troops that, in September of the same year, reconquered Kabul: this time the Brits – intimidated – did not deem it advisable to remain there. Convinced they had reaffirmed a certain prestige, they withdrew and, since the Emir they protected had died on April 5, 1842, they agreed – helplessly – to Dost Mohammad's return to the throne. He conquered Herāt forever for Afghanistan.
Russia did not just stand by and watch and asserted its power in the Far East. In the years 1854-58 – despite its engagement in the Crimean war: the first real act of the great game, as Britain had to defend the Ottoman Empire from Sarmatian aspirations of conquest – it had established, with a series of expeditions, its jurisdiction over the province of Amur, through the Treaty of Aigun – labelled as the unequal treaty as it was imposed on China – on May 28, 1858. Shortly afterwards the fleet arrived at Tien-Tsin (Tianjin), forced China into another treaty on June 26-27, thus obtaining the opening of ports for trade, and the permanence of a Russian embassy in Peking. Moreover, in Central Asia, Russia renewed its attempts to advance against the khanates of Buchara and Kokand (Qo'qon), and had once again led the Shah of Persia, Mozaffar ad-Din Qajar (1853-96-1907), to try again the enterprise of Herāt (1856), which had caused again the British intervention (Anglo-Persian War, 1856-57) that ended with Persia's recognition of the independence of the aforementioned city. The Anglo-Russian rivalry thus continued to be one of the essential problems of Central Asia, for the additional reason that Russia gradually expanded into West Turkestan, Buchara and Chiva between 1867 and 1873.
After the Russian conquests in West Turkestan, Dost Mohammad' son and successor, Sher Ali (1825-63-66, 68-79), came under the influence of the neighbouring power, which was trying to penetrate the area to the detriment of Britain. On July 22, 1878 St Petersburg sent a mission. The Emir repelled a similar British mission at the Khyber Pass in September 1878, thus triggering the start of the war. The Brits soon opened hostilities, invading the country with 40,000 soldiers
from three different points.
The Emir went into exile in Mazār-i-Sharīf, leaving his son Mohammad Yaqub (1849-79-80, †1914) as heir. He signed the Treaty of Gandamak on May 26, 1879 to prevent a British invasion of the rest of the country.
Once the British First Resident, the Italian Pierre Louis Napoleon Cavagnari (b. 1841) went to Kabul, he was assassinated there on September 3, 1879. British troops organised a second expedition and occupied the capital. They did not trust the Emir and raised a nephew of Dost Mohammed, Abdur Rahman (1840/44-80-1901), to power on May 31, 1880. He pledged to have no political relations except with Britain.
The former Emir, Mohammad Yaqub, took up arms and severely defeated the Brits at Maiwand on July 27, 1880, with the help of the Afghan heroine Malalai Anaa (1861-80), who rallied the Pashtun troops against the attackers. On September 1 of the same year Mohammad Yaqub was defeated and put to flight by Gen. Frederick Roberts (1832-1914) in the Battle of Kandahâr, which ended the Second Anglo-Afghan War.
This brought Afghanistan permanently under British influence, which was secured by the construction of a railway from the Indus River to the Afghan city of Kandahâr. Since the railway passed through Beluchistan, it was definitively annexed to British India. In 1880, Russia began the construction of the Transcaspian Railway, which alarmed the Brits who extended the section of their "railroad" to Herāt.
It was only with the accession to the throne of Imānullāh (1892-1919-29, †60), on February 28, 1919 (Shah from 1926), that Afghanistan took its foreign policy away from Great Britain through the Third Anglo-Afghan War (6 May-8 August 1919), by which the Afghans finally threw the Brits out of the picture (Treaty of Râwalpindî of August 8, 1919, amended on November 22, 1921).
As early as 1907, the Russian government had declared it considered Afghanistan to be outside its sphere of influence, and pledged not to send any agents there, as well as to consult the British government about its relations with that country.
Indeed, Britain soon gave up direct control of the country, given the fierce fighting spirit of its people, who had humiliated it many times, and contented itself with guarding and keeping the north-west Indian border under control.
In reality, the great game has never ended. As Spartacus Alfredo Puttini stated (La Russia di Putin sulla scacchiera, in "Eurasia", A. IX, No. 1, January-March 2012, pp. 129-147), upon his coming to power Vladimir Putin found himself grappling with a difficult legacy. Gorbachev's policy of katastroika had dealt a lethal blow to the Soviet and later Russian colossus.
Within a few years, Russia had embarked on a unilateral disarmament that led, at first, to its withdrawal from Afghanistan and then from Central and Eastern Europe. While the State was heading for collapse and the economy was being disrupted, it was the very periphery of the Soviet Union that was catching fire due to separatist movements promptly subsidised by those who – in the great game – replaced the Brits. Massive US aid to the heroic anti-Soviet patriots, who were later branded as terrorists.
In a short time the real collapse occurred and the 'new' Russia found itself geopolitically shrunken and morally and materially prostrated by the great looting made by the pro-Western oligarchs in the shadow of the Yeltsin Presidency.
To the west, the country had returned to the borders of the 17th century; to the south, it had lost Southern Caucasus and valuable Central Asia, where the new great game was soon to begin. In other words, the process of disruption would not stop, and would infect the Russian Federation itself: Chechnya had engaged in a furious war of secession that threatened to spread like wildfire to the whole of Northern Caucasus and, in the long run, called into question the very survival of the Russian State divided into autonomous entities.
This was followed by the phenomenon of "orangism" in 2003-2005 (Georgia, Ukraine, Kyrgyzstan): the various caricatures of oxymoronic "liberal" revolutions aimed at moving certain governments away from Russia's influence.
Ultimately, the central power had been undermined on all sides by the policy of Yeltsin and his clan, aimed at granting extensive autonomy to the regions of the Federation. Public property, the glue of State authority and the instrument of its concrete activity to guide and orient the nation, had been sold off. Over time, Putin put things right, and the rest is condensed into the restoration choices of the plebiscitary vote in his favour.
In the end Afghanistan also saw the US failure, which I have examined in previous articles.
The Asian sense of freedom is summed up in the expulsion of foreign aggressors from their own homelands and territories. Someone should start to understand this.
The Post-US Withdrawal Afghanistan: India, China and the 'English Diplomacy'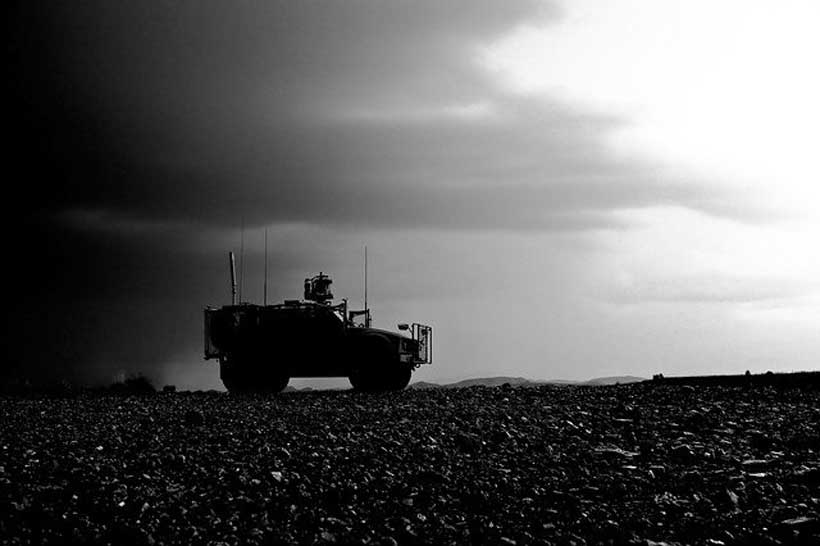 The recent developments in Afghanistan, the impatient Tri-axis and the emphatic India at SCO, with the 'English Diplomacy' at display that tends to blunt the Chinese aggressiveness in South China Sea mark a new power interplay in the world politics. It also shows why the US went for AUKUS and how it wants to focus on the Indo-Pacific.
Afghanistan has turned out to be the most incandescent point of world politics today deflecting the eyes from the South China Sea and Gaza Strip. What is more startling is the indifferent attitude United States has shown to the other stakeholders in the war torn state. While Brexit appears to have created fissure in the European Union the AUKUS effects further marginalisation of France and India against the US-British and QUAD understandings. The vacuum that US have created in Afghanistan has invited several actors willing to expand their energy access to central Asia and Afghanistan provides an important bridge in between. The TAPI economics (Turkmenistan-Afghanistan-Pakistan-India pipeline) and huge Indian investments are endangered by the Afghan security question and make it imminent for India to stay in Afghanistan as a reckoning force.
The Taliban and the Troika
While the Russo-Chinese and Pakistani engagement with the Taliban's takeover was visible the US exit has invited the wrath of other stakeholders like India, Saudi Arabia and Iran. India is significantly affected because of its huge investments of over 3 billion dollars over two decades in Afghanistan that would become target of the orthodox retrogressive Taliban regime. The government of India's stand on Afghanistan is that an 'Afghan peace process should be Afghan-led, Afghan-owned and Afghan-controlled. Any political settlement must be inclusive and should preserve the socio-economic and political gains of the past 19 years. India supports a united, democratic and sovereign Afghanistan. India is deeply concerned about the increase in violence and targeted killings in Afghanistan. India has called for an immediate and comprehensive ceasefire'(MEA).
However, the takeover by Taliban that endangers India's strategic and capital interests has made it pro-active in the state. Probably for the first time in Afghan history, India has shown aggressive tones against the militant government which may create problem for Kashmir in the longer run. The Pakistani air force's engagement over the Panjashir assault by Taliban has unravelled the larger plans of destabilisation in South Asia.
In the meantime China has unequivocally expressed its willingness, as was expected to work with Taliban. The visit of Taliban delegation, led by Abdul Ghani Baradar who also heads the office of Taliban at Doha, met with Chinese Foreign Minister Wang Yi and other officials in Tianjin, on July 28, 2021. The visit followed the Pakistani foreign minister Shah Mahmood Kureshi's visit to Beijing and unravelled how the two states have been supporting the Talibani cause. Although, China has its own perceptions about Xinjiang and Mr. Wang even told the Taliban "to draw a line" between the group and terror organisations, specifically the East Turkestan Islamic Movement (ETIM) which has carried out attacks in Xinjiang. Russia too has shown interest in Taliban and it didn't plan to evacuate its embassy at Kabul. Its foreign ministry official Zamir Kabulov said that Russia will carefully see how responsibly they (Taliban) govern the country in the near future. And based on the results, the Russian leadership will draw the necessary conclusions.
The little Indo-Russian engagements over Afghanistan have minimised the scope of cooperation over the decades now. Although, Russia has been trying to follow a balancing policy between India and Pakistan yet its leanings towards the latter is manifest from its recent policies. "The extent of Russia-Pakistan coordination broadened in 2016, as Russia, China, and Pakistan created a trilateral format to discuss stabilizing Afghanistan and counterterrorism strategy. In December 2016, Russia, China, and Pakistan held talks on combating Islamic State-Khorasan Province (ISKP), which were widely criticized in the U.S. for excluding the Afghan government." (Ramani). The deliberate neglect of Afghan government and Indian role reveals the neo-Russian policy in South Asia that de-hyphenates India and Pakistan and sees Pakistan through the lens of BRI and at the cost of North-South Corridor. The Chinese and Russian belief that by supporting Taliban they will secure security for their disturbed territories and escape from terrorism appears to be unrealistic keeping in view the Taliban's characteristics which are chameleon like i.e. political, organizational and jihadi at the same time looking for appropriate opportunities.
Is it the Post-Brexit Plan?
The Brexit ensures a better space for Britain; at least this is what Brits believe, in international politics following the future US overseas projects. However, it for sure annoys some of its serious allies with the new takes. The announcement of the AUKUS (Australia, UK, US) pact, a historic security pact in the Asia-Pacific to contain China is an important step in this direction. The Brexit and the US-withdrawal seen together mark a shift in US policy perception of Asia that aims at Asia Pacific more as compared to Central Asia. It has not only betrayed India in Afghanistan but also France through AUKUS which sees an end to its multibillion dollar deal with Australia. France now shows a stronger commitment to support India in its moves against Taliban and Pakistan's interventions.
President Macron recalled French ambassadors for consultations after the AUKUS meet that dropped France deliberately from the major maritime security deal. The French anguish is not about its absence in the deal by the Canberra, Washington and London but being an allied nation, its neglect in the secret deal. "The announcement ended a deal worth $37bn (£27bn) that France had signed with Australia in 2016 to build 12 conventional submarines. China meanwhile accused the three powers involved in the pact of having a "Cold War mentality"(Schofield 2021). It also reminds one of the Roosevelt's efforts at truncating French arms in Asia, especially in Indo-China and the consequent sequence of betrayals by the US. AUKUS also symbolises the 'English diplomacy' of the English speaking states just like the Five Eyes (FVEY), an intelligence alliance consisting of Australia, Canada, New Zealand, the United Kingdom, and the United States. Started around 1946 the member countries are parties to the multilateral UKUSA Agreement, a treaty for joint cooperation in signals intelligence. Recently there have been voices for taking India, Japan and South Korea also into its fold to strengthen the contain China job.
The Wildered QUAD
While the first ever in-person QUAD summit approaches near, the announcement of AUKUS shows haze that prevails over the US decision making. President Joe Biden, Prime Minister Narendra Modi, Australian PM Scott Morrison and Japan's Yoshihide Suga meet at the White House for the summit on September 24, 2021. This follows the virtual meet held in March 2021. How apposite it would be to declare a maritime deal at a time when the QUAD meet is about to take place with the same motives and plans, notwithstanding the fact that QUAD has a wider platform for discussion like climate change, cyberspace, pandemic and Indo-Pacific. Is there an uncertainty over the realisation of QUAD? However, AUKUS unravels the US intentions of first line preferences and second line associates in its future projects that will further marginalise its allies like France, Germany and many other states in future.
SCO
At SCO meet at Dushanbe India has unequivocally announced its view of the situation that takes Taliban as a challenge to peace and development in Afghanistan and South Asia. Prime Minister Modi remarked that the first issue is that the change of authority in Afghanistan was not inclusive and this happened without negotiation. This raises questions on the prospects of recognition of the new system. Women, minorities and different groups have not been given due representation. He also insisted on the crucial role that UN can play in Afghanistan. India's investment in the Iranian port of Chabahar and the International North-South Corridor along with TAPI are central to its argument on the recent developments in Afghanistan. Indian Foreign Minister Jaishankar had also remarked in July 2021 that the landlocked Central Asian countries can benefit immensely by connecting with the huge market of India and the future of Afghanistan cannot be its past and that the world must not let the new generation of Afghans down (Hindustan Times). The Indian message is clear and received huge support at Dushanbe and India is poised to play a greater role in Afghanistan, where the US and Russia have failed miserably.
The Internal Dynamics
The internal dynamics in Afghanistan presage a government by uncertainty in the coming months as Sirajudin Haqqani of Pak supported Haqqani network, captures Mulla Baradar, the man who settled the deal with US at Doha. It appears from the Pakistani backed government of Haqqani that Baradar has been dumped for his commitment for inclusive government expected to be pro-west against the Sino-Pakistan expectations. The US reluctance to remain engaged in the troubled region marks a shift in US foreign policy but the exclusion of its allies from Indo-Pacific plan are bound to bring new engagements in world power politics. While US dumped Afghans France and Israel appear as new hopes for Indian led moves against the undemocratic terrorist forces in Afghanistan.
Opposing Hindutava: US conference raises troubling questions
Controversy over a recent 'Dismantling Global Hindutava' conference that targeted a politically charged expression of Hindu nationalism raises questions that go far beyond the anti-Muslim discriminatory policies of Indian Prime Minister Narendra Modi's government and ruling party.
The conference and responses to it highlight a debilitating deterioration in the past two decades, especially since 9/11, of the standards of civility and etiquette that jeopardize civil, intelligent, and constructive debate and allow expressions of racist, Islamophobic and anti-Semitic attitudes to become mainstream.
Organizers of the conference that was co-sponsored by 53 American universities, including Harvard, Stanford, Princeton, Columbia, Berkeley, University of Chicago, University of Pennsylvania and Rutgers, insisted that they distinguish between Hinduism and Hindutava, Mr. Modi's notion of Hindu nationalism that enables discrimination against and attacks on India's 200 million Muslims.
The distinction failed to impress critics who accused the organizers of Hinduphobia. Some critics charged that the framing of the conference demonstrated a pervasiveness of groupthink in academia and an unwillingness to tackle similar phenomena in other major religions, particularly Islam.
The campaign against the conference appeared to have been organized predominantly by organizations in the United States with links to militant right-wing Hindu nationalist groups in India, including some with a history of violence. The conference's most militant critics threatened violence against conference speakers and their families, prompting some participants to withdraw from the event.
Opponents of political Islam noted that Western academia has not organized a similar conference about the politicization of the faith even though powerful states like the United Arab Emirates, Saudi Arabia, and Egypt have lobbied Western capitals against the Muslim Brotherhood and its Turkish and Qatari supporters with notable successes in France, Austria, Belgium and Britain.
Academia was likely to have been hesitant to tackle political Islam because Islamophobia is far more prevalent than Hinduphobia.
Moreover, perceptions of political Islam, are far more complex and convoluted. Islam is frequently conflated with political expressions and interpretations of the faith run a gamut from supremacist and conservative to more liberal and tolerant. They also lump together groups that adhere and respect the election process and ones that advocate violent jihad.
Scholars and analysts declared an end to political Islam's heyday with the military coup in Egypt in 2013 that toppled Mohammed Morsi, a Muslim Brother, who was elected president in Egypt's first and only free and fair poll. Political Islam's alleged swansong loomed even larger with this year's setbacks for two of the most moderate Islamist political parties in Tunisia and Morocco as well as hints that Turkey may restrict activities of Islamists operating in exile from Istanbul.
A more fundamental criticism of the framing of the Hindutava conference is its failure to put Hindutava in a broader context.
That context involves the undermining of the social cohesion of societies made up of collections of diverse ethnic and religious communities since Osama bin Laden's 9/11 attacks on New York and Washington.
The attacks fueled the rise of ultra-nationalism and politicized expressions of religious ultra-conservatism not only in the Hindu world but also in the worlds of other major religions.
These include politicized ultra-conservative Islam, politicized Evangelism and Buddhist nationalism. Right-wing religious nationalism in Israel, unlike Islamism and politicized Evangelism, is shaped by ultra-nationalism rather than religious ultra-conservatism.
The worlds of religious ultra-nationalism and politicized expressions of religious ultra-conservatism are often mutually reinforcing.
Scholar Cynthia Miller-Idriss's assessment of the impact of Al-Qaeda's 9/11 attacks on the United States is equally true for India or Europe.
"In the wake of the 9/11 attacks, the rise of violent jihadism reshaped American politics in ways that created fertile ground for right-wing extremism. The attacks were a gift to peddlers of xenophobia, white supremacism, and Christian nationalism: as dark-skinned Muslim foreigners bent on murdering Americans, Al-Qaeda terrorists and their ilk seemed to have stepped out of a far-right fever dream," Ms. Miller-Idriss said.
"Almost overnight, the United States and European countries abounded with precisely the fears that the far-right had been trying to stoke for decades," she added.
The comparison of politically charged militant nationalist and ultra-conservative expressions of diverse religions takes on added significance in a world that has seen the emergence of civilizationalist leaders.
Scholar Sumantra Bose attributes the rise of religious nationalism in non-Western states like Turkey and India to the fact that they never adopted the Western principle of separation of state and church.
Instead, they based their secularism on the principle of state intervention and regulation of the religious sphere. As a result, the rejection of secularism in Turkey and India fits a global trend that conflates a dominant religious identity with national identity.
Sarah Kamali, the author of a recently published book that compares militant white nationalists to militant Islamists in the United States, notes similar patterns while drawing parallels between far-right xenophobes and militant Islamists.
Militant Islamists' "sense of victimhood […] is similar to that of their White nationalist counterparts in that [it] is constructed and exploited to justify their violence… Both mutually – and exclusively – target America for the purpose of claiming the nation as theirs and theirs alone, either as a White ethno-state or as part of a global caliphate," Ms. Kamali writes.
Similarly, the Taliban defeat of a superpower energized militant Islamists, as well as proponents of Hindutava, with Islamophobic narratives spun by Mr. Modi's followers gaining new fodder with the assertion that India was being encircled by Muslim states hosting religious extremists.
"Modi is essentially helping the recruitment of…jihadist groups by taking such a hard, repressive line against the Islamic community in India, who are now being forced to see themselves being repressed," said Douglas London, the CIA's counter-terrorism chief for South and South-West Asia until 2019.