The future strategy of the World Uyghur Congress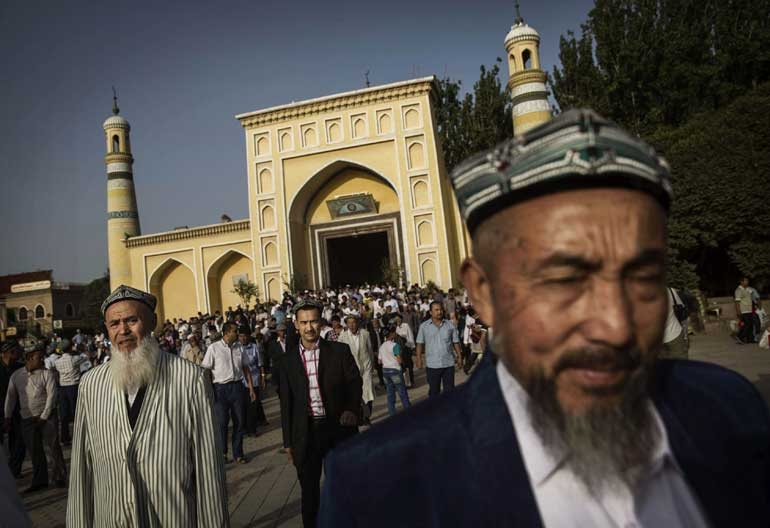 [yt_dropcap type="square" font="" size="14″ color="#000″ background="#fff" ] T [/yt_dropcap]he assessment of China's "One Belt, One Road Initiative" is at the core of the political debate in the World Uyghur Congress and in the other Islamist networks within Xinjiang. More specifically, the Islamist Uyghurs compare Xi Jinping's proposal with other previous initiatives, such as "Opening the Northwest" of 1992; "Western Development" of 2000; the forums on the development of Xinjiang held in 2010 and 2014, besides the establishment of the Shanghai Cooperation Organization (SCO) in 2001.
All initiatives that the Islamist Uyghurs interpret only as acts to repress the insurgency in East Turkestan and particularly as factors for further controlling the local Muslim radicalism.
Besides slackening the Islamist tension in Xinjiang – often jointly with the Islamic countries – which would be controlled by both China and its new regional allies.
It is also worth noting that the internal or public documents of the World Uyghur Congress hint at a systematic and possibly violent reaction to the integration of the Chinese economy into the world market, which is notoriously the idea underlying the "One Belt, One Road Initiative".
At geopolitical level, considering the geographical position of Xinjiang, the Uyghur Islamic insurgency could do much harm to the project of a new Silk Road – and we imagine that the platform of the Uyghur Islamism will be used by all the countries which see as a threat China's competition and its new strategic presence in Central Asia, as well as the new global multipolar approach preached by Xi Jinping.
According to the various Uyghur movements, development is used by the Chinese authorities to further marginalize and control Islam in Xinjiang. It is not true at all – indeed the opposite is true – but the strategic fear of Uyghur Islam is to be encircled by China's friends and, hence, by enemies of the violent and jihadist Islam.
Therefore, we can foresee a forthcoming sequence of terrorist attacks, demonstrations and psywar actions, targeted in this case to Westerners, who will accuse China of "repression", but above all will create difficulties and slow down the practical activities associated with the One Belt, One Road Initiative.
If the Chinese project is completed in line with the envisaged time schedule, East Turkestan will become increasingly irrelevant, both economically and strategically. Conversely, if the One Belt, One Road Initiative is significantly slowed down by the Uyghur terrorists and their media policy towards the West, this will be the Uyghurs' real great success. Hence the Uyghurs will become the key region for China's economic development in the West, with a blackmail that is easy to imagine.
The same holds true for the "China-Pakistan Economic Corridor" (CPEC), which envisages investment to the tune of 46 billion US dollars.
The Gwadar port – already bought by China – will be the starting point of the "Belt", considering that the Pakistani port allows access to the Arabian Sea and above all avoids China's having to pass through the Straits of Malacca.
China, in fact, is funding "wellbeing and welfare" – to use the Chinese terminology – in all the buffer zone between its State and the bordering countries – areas which have always recorded tensions with China's central authorities.
The list includes also Xinjiang that, in the Chinese vision, must reach "moderate wellbeing" that would surely defuse the local Islam, both the permanent jihad and the "sword jihad" operations that, however, have already taken place in Xinjiang.
The traditional friendship between China and Pakistan has already great economic significance, considering that trade between the two countries currently amounts to 16 billion US dollars per year – not to mention the eight modern China-made submarines sold to Pakistan, praised for their technical features also by US experts.
If China creates a network of strong alliances with Islamic countries on its border, there are no longer guaranteed safeguards for the Uyghur militant Islam. In the near future Afghanistan will be stabilized by a joint action between China, India and Pakistan, while India is planning to become the true dominus of Afghanistan.
Even the Taliban will soon be silenced, as they were born of a rib of the Pakistani intelligence services and, without Pakistan, they would currently have neither weapons nor funds.
For the Uyghur radical Islamism, this, too, is a strategic closure of great importance. In fact, until now the Uyghur jihadists who fought in Afghanistan were approximately one hundred and some of them have already returned to Xinjiang.
In addition, China's venture capital is booming, and shortly – also as a result of a Chinese political decision – it will also be the turn of selected areas in Xinjiang.
As the old Chinese Marxist-Leninists know all too well, if there are no longer poor people, there is no fuel for any religious or social insurgency.
Meanwhile, the WUC-related web networks much publicizes a list of some people who should be freed from the Chinese "repression" thanks to the EU pressures.
It is the case of the Nobel Peace Prize winner, Liu Xiaboo; of the Uyghur economist, Ilham Toti and of Wang Quanzhang, a lawyer linked to the Falun Gong movement, a sect that was particularly active at the time of the events in Tiananmen Square, as well as of some feminists.
Combining very different offences and behaviours is a classic psywar technique and Europeans always take the bait.
Furthermore, ever more often the Uyghur movement uses the radical-libertarian areas of European politics – which are traditionally more sensitive to Tibetan issues – to defame China and above all to impose a link between China's economic openings vis-à-vis the rest of the world and the traditional theme of "human rights", which place purely ideological demonstrations and violent political actions on an equal footing.
The new law on non-governmental organizations, enacted by the Chinese government in 2015, is mainly designed to avoid Western soft power, which historically incites minorities against the political leadership, but also underlines the great usefulness and the great appreciation enjoyed by some NGOs within the Chinese government.
Moreover, as early as its foundation, the "National Endowment for Democracy", a CIA-linked NGO, has been backing the World Uyghur Congress financially, while the Soros Foundation maintains relations with the Uyghurs through its network in Kyrgyzstan.
It is also worth recalling that Dolkun Isa, the Secretary of the World Uyghur Congress, based in Munich, is registered in the Interpol files as the perpetrator of "assassination by means of explosives" and currently enjoys German citizenship.
The news comes from the request for inspection No. 4-07585, which has been pending in the Italian Senate since May 25, 2017 – a request made by a well-known former judge, namely Felice Casson.
The document clarifies that a request to INTERPOL is still pending in relation to Dolkun Isa, aimed at tracing and subsequently arrest him on charges of "murder perpetrated by using explosives". By granting him citizenship, Germany clearly wanted to carry out an anti-Chinese political act, possibly to meet demands coming from overseas countries.
It seems now obvious that the inevitable link between WUC and the Uyghur jihadist networks may be Dolkun Isa himself.
If, as it seems now certain, Turkey is eventually accepted in the Shanghai Cooperation Organization (SCO), which currently seems to be a primary strategic goal for Turkey, China will certainly ask the Turkish government to stop any support for the Uyghur movement – a request we anticipate will be quickly accepted by Turkey. Once again the scope for coverage, funding and international legitimacy for WUC and the Uyghur Islamic movements will shrink.
Recently Western sources, extensively reported on the WUC-controlled websites, make reference to the arrest of 22 Uyghur religious at the beginning of Ramadan to protect – as reported by the Chinese government – students' health and avoid religious propaganda, to which Ramadan is equated.
It should also be noted that on May 22 and in late June 2014 violent demonstrations were staged by the Uyghurs, with 43 victims in the former case and a harsh terrorist action in the latter. The Turkestan Islamic Party has its command centre in Pakistan – and once again the Chinese government will ask Pakistan for a favour that the Pakistani Islam cannot refuse, without risking breaking off the economic negotiations linked to the new Silk Road.
Even the US strategic analysts believe that, in the future, the Uyghur network is bound to be turned into an organization similar to Al Qaeda.
Moreover, it is in Berlin that, on May 29, 2017, Uyghur intellectuals and professionals gathered to reorganize the activities of WUC and of other ethnic or Islamic associations of East Turkestan, considering that the real item on the agenda is to oppose China's new geopolitical role and support the Western media who speak of "Chinese repression" in Xinjiang, as well as to counter the new Chinese Silk Road currently at information level and later at operational level.
The Demise of a French Sub Deal: Is China a Threat?
The conflict between emerging and existing powers is almost as old as time. Labeled the Thucydides Trap, it first recounted the 5th century BC Peloponesian war and its inevitability as Sparta, the dominant power, feared the rise of Athens. Is something similar about to transpire between the US and China?
The latest war of words is about nuclear submarines. When armed with ballistic missiles, they become a hidden mortal danger. So the US also deploys nuclear attack submarines which shadow rival nuclear ballistic submarines … just in case.
Australia was in the process of acquiring 12 French conventional attack submarines (a deal worth $37 billion) when the US and UK stepped in with the AUKUS deal. Intended to counter China, it offers Australia advanced nuclear propulsion systems and an opportunity to construct nuclear subs of their own with the technology transfer. Australia will then become the seventh country in the world to build and operate nuclear submarines.
The fear of the 'yellow peril' is ingrained in the Australian consciousness from the days when they were afraid of being swamped by Chinese immigrants. It led to restrictive immigration policies for non-whites.
Much of the concern with China is due to the forceful nature of Chinese leader Xi Jinping's policies. In Xinjiang the Uyghur population is a minority in its home province due to the influx of Han Chinese. Moreover, Uyghurs feel discriminated against, in jobs and the progress they can make. Some have rebelled causing many to be put in re-education camps where there are tales of torture although denied by Chinese authorities. Biden has declared it a genocide and introduced sanctions on leading Chinese officials there.
China's proactive foreign policy, renewed interest in Afghanistan, its warships patrolling all the way across the Indian Ocean to Africa are further evidence.
The new Afghan leaders, at least many of them, spent their exile in Pakistan giving the latter influence with the new government. And Pakistan is effectively a Chinese client state. The mineral wealth of Afghanistan, if it is to be developed, is thus likely to include Chinese help.
The UN General Assembly holds its first debate of the new session on the third Tuesday of each year; the session then runs through to the September following. As leaders converge, one of the questions being asked of those involved in AUKUS is how they are going to pacify an angry France. It has recalled its ambassadors from Australia and the US — in the latter case a move without precedent in almost 250 years of diplomacy.
If the French feel the Australians have been duplicitous, the Australians for their part claim they are obligated to do the best for the people who elected them. The new deal brings jobs, technology and a greater role for Australia in dealing with an increasingly powerful China
It would be a great shame if the West in trying to shore up its interests in the Indo-Pacific region loses a crucial ally — France — at the very least in wholehearted support. Is Mr. Xi smiling and quoting some ancient Chinese proverb, perhaps Lao Tzu, to his colleagues?
Japanese firms' slow and steady exit is sounding alarm bells in Beijing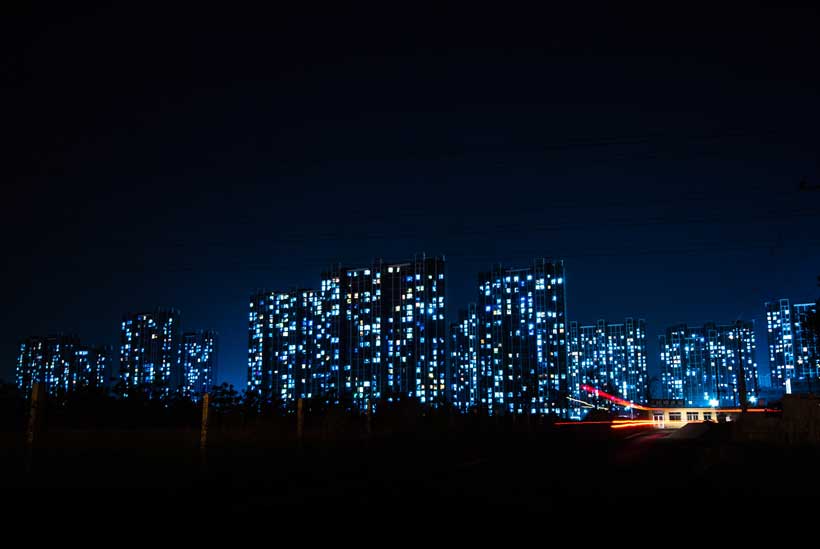 Last year in March, former Prime Minister Shinzo Abe had indicated Japan would initiate measures to reduce the country heavily relying on China for factory production. Since July 2020, Japan has rolled out subsidies totaling over 400 billion Yen to move its enterprises out of China to Southeast Asia and beyond. It is yet to be seen if the scale of incentives has actually triggered a major change in where Japanese companies relocate production. On the other hand, experts in China continue to wonder why would Japanese companies which are on average making 17% profit diversify into the ASEAN nations, where in 2019, their rate of return on direct investment was a mere 5%?
***
In less than ten days, Japan is going to have a third prime minister within a short span of twelve months. On September 1 last year, when Prime Minister Shinzo Abe resigned on health grounds, Yoshihide Suga was chosen as Abe's successor. At the time, China's leadership did not show any worrying signs as the new Japanese leader was expected to continue with the foreign policy of the previous government. But one year later, Suga's unexpected departure is leaving Japan's diplomatic relations with China considerably strained over Taiwan. Yet the leadership in Beijing is not going to lose sleep over the next prime minister's public stance on the Japan-Taiwan "alliance." What China will be closely watching is how many more billions of Yen and for how long a new leader in Tokyo will carry on with rolling out subsidies to lure away Japanese businesses out of China?
Interestingly, on assuming office Prime Minister Suga had promised continuity in domestic policies and that he will respect Abe's foreign policy. However, Suga's promised commitment to further improve relations with China was viewed differently in the People's Republic. Writing in an article on the day Yoshihide Suga took office in Tokyo, Zhou Yongsheng, professor of Japanese studies at Beijing's China Foreign Affairs University, observed: "[Under Suga] Japan will continue to align with the US as far as international relations and security affairs are concerned, and continue to back the US policy of containing China It is under these preconditions that Japan will seek cooperation with China."
In sharp contrast, reviewing Suga's foreign policy performance after two months, NIKKEI Asia's foreign affairs analyst Hiroyuki Akita wrote in November 2020: "Suga has not said much publicly about his views on diplomacy but he has urged his aids to continue Abe's diplomacy as it is at least for one year." Akita gave a thumbs up to this approach and recalled a Japanese saying to describe it: "if it ain't broke, don't fix it." However, not everyone agreed with Akita praising Suga's brief record in diplomacy as flawless. Having spent seven years in the Abe cabinet as Chief Cabinet Secretary, Suga's image was that of "a fixer, not a leader." Suga did everything in diplomacy in his early phase as the prime minister what Abe had been espousing for the past seven years.
But as Toshiya Takahashi, professor of IR at Shoin University in Japan had predicted within a few weeks of Suga becoming the top leader, "Abe's shoes were too big for Suga to fill." Why so? Mainly because unlike Abe, not only Suga was not ideological, he was also far less diplomacy driven. "Suga is not an ideologically driven revisionist — he is a conservative politician, but his attitude has no relation to ideology. He does not seem to hold any specific cherished foreign policy objectives that he is willing to push with all his political capital in the way that Abe did in 2015 with the passage of the security-related bills," Takahashi had commented.
To observers and experts in both Japan and China, Prime Minister Suga's (he will relinquish office on September 30) non-enthusiastic approach to foreign policy might have much to do with the current state of strained relationship between Japan and China. Asahi Shimbun opinion poll last year claimed foreign policy and national security as among the two most popular elements of Abe's legacy. No wonder, critics in Japan have been pointing out that Suga's cabinet did not have the luxury and support Abe enjoyed in foreign affairs of having in the government someone like Shotaro Yachi – the former secretary general of the National Security Secretariat. In China too, reacting to Suga's first policy speech after taking office, scholars such as Lü Yaodong, Institute of Japanese Studies, CASS in Beijing had observed, "Suga seems not to be as enthusiastic about China-Japan ties as Abe. Compared with Abe's administration, Suga may walk back China-Japan ties." (Emphasis added)
Remember, as already mentioned, the LDP had succeeded in pursuing policy of (economic) cooperation and avoiding confrontationist diplomacy with China under Abe. But Suga government's failure to effectively fight coronavirus pandemic and its perception that China was increasingly becoming aggressive in SCS, are being cited as reasons why Japan was compelled to take strong steps against China. It is too well-known by now how Tokyo angered Beijing by referring to the importance of Taiwan to regional security in the recently released 2021 Defense White Paper. In fact, a Chinese scholar had warned as early as within a month of Suga taking over as prime minister from Shinzo Abe, saying that "Japan will take a more offensive stance against China over maritime boundary disputes under the incitement of the US" (emphasis added).
Hence, it is of extreme import to mention here China's top diplomat Wang Yi's recent trip to four ASEAN nations. Apparently, the second visit by the Chinese foreign minister in quick succession in the neighborhood had aroused the global media attention as it was soon after the recent visit to the region by the US vice president Kamala Harris. However, according to a Chinese commentator, Wang Yi's recent visit to ASEAN countries must be viewed in the context of the region turning into a "battle ground" for rising economic one-upmanship among big powers. "Just a day after Wang Yi's departure, Vietnam reached an agreement on defense equipment and technology cooperation with Japan," the commentary noted.
Furthermore, whilst under the previous Abe government, Japan consistently increased its investments in the ASEAN nations, except in the year 2016, all through from 2014 until last year, Japan's investment in the region far exceeded that of China's. Contrary to his vows, since coming into office in September last year, especially following his meeting with President Biden in the White House in April this year, Prime Minister Suga's quiet agenda has been to confront China in both political and economic arena. In Japan, the Suga agenda was interpreted by analysts as "rebuilding Japan-US industrial chain, decoupling economic ties with China."
A policy report released by Japan External Trade Organization (JETRO) in March 2021, revealed three important facts: first, in the year 2019, total Japanese investment in ASEAN nations stood at USD 265.5 billion – 14% of the country's overall overseas investment, i.e., USD 1,858.3 billion.; second, in 2000, Japanese investments in ASEAN totaled USD 25 billion as against its USD 8.7 billion investment in China – a gap of USD 16.3 billion. Whereas in 2019, Japan invested USD 135.2 billion more in ASEAN as compared with China. As pointed out by one Chinese analyst, this gap is hugely significant, especially as the overall size of the ASEAN economy is a little over one-fifth of China's GDP; third, followingthegovernment's new strategy last year to encourage Japanese businesses to move out of China to new locations in ASEAN nations, the new guidelines also entailed reducing investments into China. A large part of the investments was diversified into ASEAN markets.
Finally, what is beginning to worry the Chinese authorities is the trend and direction of slow exodus of Japanese businesses out of China going back to Japan and towards Vietnam and Indonesia on one hand, and widening gap in Japanese investments between ASEAN and the PRC, on the other hand. At the same time, it was beyond anyone's imagination in China that Japan would be acting foolish and risking "economic security" by diversifying businesses and investments into less profitable "barren" markets. But then who could anticipate what political and economic policy-rejigging coronavirus pandemic would bring about?
Overall, China's more immediate and bigger concerns are firstly the sudden departure of Prime Minister Suga – in spite of Suga having made it clear he had no will to change or reverse "decoupling" policy he had been pursuing, and secondly, whoever emerges as the new leader of the four contenders by the month-end, analysts in Japan believe Tokyo is unlikely to change its "anti-China" political and economic policies.
How China Exacerbates Global Fragility and What Can be Done to Bolster Democratic Resilience to Confront It
Authors: Caitlin Dearing Scott and Isabella Mekker
From its declared policy of noninterference and personnel contributions to United Nations (UN) Peacekeeping Missions to its purported role in mediating conflicts, China has long sought to portray itself as a responsible global leader, pushing narratives about building a "community of common destiny" and promoting its model of governance and economic and political development as a path to stability. This narrative belies the reality. Chinese Communist Party (CCP)-style "stability," whether to protect Belt and Road Investments (BRI) or regimes with favorable policies towards China, in practice facilitates authoritarianism and human rights violations, contributes to environmental degradation and corruption, and undermines democratic governance, all of which can fuel instability, intentionally or otherwise.
In pursuit of its true goal – "a world safe for the party" – China has leveraged its diplomatic and economic power to weaken the international human rights system, bolstering support for illiberal regimes, contributing to democratic decline and exacerbating global fragility in the process. Nowhere is this more apparent than in conflict-affected contexts.
Conflict Resolution, CCP Style
Although China brands itself as a 'promoter of stability, peace, and unity', its very definition of stability is built on its authoritarian model of governance. This, plus its concerns about non-interference in its own domestic issues, informs its conflict resolution approach, which emphasizes host state consent and political settlement, two-ideas that can be laudable in theory, depending on the context. In practice, however, China's conflict mediation efforts in some instances have provided support to incumbent regimes who are perpetuating violence and conflict, promoting a 'stability' that disregards the voices of vulnerable populations and the need for inclusive governance. In the case of the Syrian civil war, China's "political solution" meant maintaining China-friendly Bashar al-Assad's grip on power, while blocking resolutions condemning the regime's brutality against its citizens.
"Stability" promoted by China can also come at the expense of human rights. China (and Russia) have previously pushed for cuts to human rights positions within peacekeeping missions, endangering the capacity of these missions to protect civilians in conflict. In Myanmar, where the military is committing unprecedented human rights violations against its own citizens, China initially blocked a UN Security Council statement condemning the military coup and other international efforts to restore stability at a time when a strong international response was much needed. This was in line with China's previous engagement in the country, working closely with the military regime to "mediate" conflict near the Chinese border in a way that preserved China's interests and influence, but did little to actually address conflict. After a growing humanitarian crisis began to threaten its investments on the Myanmar side of the border, however, China changed rhetorical course, showing where human rights violations stand in its hierarchy of stability.
Advancing China's Interests, Undermining Governance
China's policies in fragile states mirror its unstated preference for expanding its economic and political interests, even if securing them sidelines the stated imperative of addressing fragility. In some instances, China has lobbied for UN policies in conflict-affected contexts that appear to support its own agenda rather than – or sometimes at the expense of – peace. According to the U.S. China Economic and Security Review Commission's 2020 report to Congress, "China has shown an apparent willingness to leverage its influence in the UN peacekeeping operations system to advance its economic interests in African countries, raising the possibility that Beijing is subverting UN norms and procedures in the process." Per the report, the most notable example of this was in 2014 when China lobbied to expand the UN Mission in South Sudan to protect oil installations of which the China National Petroleum Corporation held a 40 percent stake.
Moreover, China's pursuit of its interests sets up countries on unstable trajectories. China's economic investment policies and initiatives exacerbates governance deficits and increases fragility by encouraging corruption, facilitating authoritarianism and human rights violations, and contributing to environmental degradation, all key drivers of conflict. Two cases from Nigeria and Pakistan highlight the point.
In Nigeria, China's investment projects have exacerbated corruption and fueled distrust in local government – key drivers of conflict and intercommunal violence in the country. China has exploited poor regulatory environments and worked within illegal and corrupt frameworks, often tied to armed groups and criminal networks. In one illustrative example, China state-owned timber trading companies offered bribes to local officials to illegally harvest endangered rosewood. Members of local communities have cited feelings of exploitation by officials accepting bribes from Chinese businessmen, further stressing fragile ties between local government and citizens. Such business practices also demonstrate a blatant disregard for the environmental consequences of illegally harvesting endangered flora and fauna. Moreover, the inherently opaque nature of these projects that are tied to CCP interests makes it difficult to demand accountability.
Similarly in Pakistan, a 62-billion-dollar project known as the China-Pakistan Economic Corridor (CPEC) aimed at linking Xinjiang to the Arabian sea, has exacerbated tension in conflict-affected provinces. The project plans to build infrastructure and extract resources from several less developed regions, while overwhelmingly benefitting industrial and political hubs such as Punjab. Many provinces, including Balochistan and Sindh, have accused political elites of altering the route of the corridor in their own interests, thus further marginalizing their communities. Separatist groups have launched several attacks throughout the country, not only fueling conflict between Pakistani ethnic groups but also leading to attacks against Chinese expatriates. Recently, prominent voices from within China have called for a military intervention in Pakistan. CPEC has increased military presence throughout small villages, sparked an uptick in violent conflict along the route, and further eroded trust in local government institutions.
These cases may of course signal more opportunism and indifference by China to the impact of its engagement on stability in any given country, as opposed to an explicit attempt to undermine democratic governance (as it has done elsewhere in support of pro-China interests). Regardless of the intent, however, the impact is the same. China's focus on political leverage and profits first and foremost undermines stability – and China likewise can benefit from instability in states with corrupt politicians interested in trading local resources for short-term political gains.
What Can be Done: Bolstering Democratic Resilience to Address Fragility and Foreign Influence
Foreign authoritarian influence has a compounding impact in conflict-affected contexts, further undermining governance structures, institutions, and processes that can mitigate or exacerbate fragility. Good governance, on the contrary, can not only help countries prevent and manage conflict, but can also help countries address the myriad challenges associated with foreign authoritarian influence. Strong democratic institutions help societies respond positively and productively to threats both domestic and foreign.
Targeted investment in democracy in conflict-affected contexts vulnerable to foreign authoritarian influence offers an important opportunity for utilizing the Global Fragility Strategy in support of US foreign policy initiatives and advancing the Biden Administration's policy priorities to tackle climate change, prevent authoritarian resurgence, confront corruption, and prevail in strategic competition with China. An investment in support of democracy and good governance to address any one of these issues will reap dividends across each of these issues – engaging in conflict prevention and stabilization programming will both advance global democracy and advance US goals vis-à-vis China and other authoritarian rivals. Such investments, which must be long-term to account for the compounding impact of foreign authoritarian influence in already fragile environments, should include:
Supporting governments, civil society, and citizens to better understand, expose and counter foreign authoritarian influence, particularly in conflict-affected contexts where data and research efforts can be challenging. An understanding of China's playbook is critical to countering CCP influence operations;
Helping independent media to investigate and expose foreign authoritarian influence and how it fuels conflict, whether through training, financial support, or other protections of the civic and information space, to raise public awareness of the impact of such engagement on conflict dynamics and promote transparency and accountability in dealings with foreign actors;
Developing evidenced-based tools to prevent and mitigate foreign authoritarian influence in fragile contexts;
Strengthening electoral institutions, political parties, legislative bodies, and judiciaries to uproot elite capture and mitigate malign influence;
Leveraging diplomacy to build political will and incentives for government officials to resist foreign malign influences. Such diplomatic efforts can include increased outreach and contact with countries previously neglected by the US – but prioritized by China – and public diplomacy to both expose the CCP's misleading narrative and advance narratives about what democracy can deliver; and
Coordinating with similarly-minded donors such as the European Union, Japan, and Australia, to implement a unified approach to match the scale of Chinese investment and maximize the impact of any intervention.
Only democracy can help countries navigate the nexus of domestic and foreign threats to their stability. In the era of COVID-19, authoritarian resurgence, and climate crisis, supporting countries to develop these "resilience" fundamentals is a sound – and necessary – investment.
*Isabella Mekker is a Program Associate with IRI's Center for Global Impact, working on countering foreign authoritarian influence and conflict prevention and stabilization programming.