India's Neighbourhood Policy: Modi continues to scratch his head with firewood
[yt_dropcap type="square" font="" size="14″ color="#000″ background="#fff" ] I [/yt_dropcap]ndia's relations with our neighbours are historical and traditional. During the Cold War, the behaviour of US and Soviet Union across the world had forced India to pursue less foreign policy initiatives, focus on domestic issues. Now China tries to do that job to India.
As India's presence across the Indian Ocean declining, China filled the void of dominant power in the regions sphere of influence. At present China, has danced across the Indian Ocean, welcoming all neighbours as a dancing partner. Our observations lead us to presume that our neighbours are keen to continue this relationship with China because of Modi's unrealistic foreign policy articulations. If this strategy persists India's future relationship with her neighbours will be in jeopardy. As the window to thwart their ties with China continues to slowly close, the window of opportunity on the Chinese side is wide open. Lots of promises were made during the 2014 election campaign by prime ministerial candidate Modi and have yet to be fulfilled. Though Modi has less perception on foreign policy, he talked louder about the subject than any other candidate but failed to provide any clear policy framework. Days before the election, he heavily criticised the Congress government on its neighbourhood policies. In the last three years Modi's strategy for neighbour relations has had no clear policy direction. This is seen in particular with India's relationship with Pakistan, Nepal, and the Maldives, all of whom have seen a new low in diplomatic and economic relations. Sri Lanka wants to travel in two tracks, with both India and China. Our efforts are huge in Afghanistan butprovide little to our interest. Now this government is facing the real heat of their policy. The focus of this article is to critically evaluate how Modi has dealt with our neighbours in the last three years.
Pakistan is a major neighbouring state. During 2013-14 the Prime Ministerial candidate Modi attacked Dr Manmohan Singh stating his leadership should have more guts with strategic trajectory in handling Pakistan than the Congress Party led UPA government. Today, Modi is in a desperate mood as he faces people's expectations and questions, in particular – in what way has his government policy differentiated from the previous Congress Party's foreign policy? What happened to the promises made on the campaign trail?
In the last three years more than 150 armed forces members were killed while fighting terrorists and recently two soldiers martyred in active combat. Not only were these two soldiers killed in action, but they were mutilated and beheaded by Pakistan army. Though these acts are against the International Human Rights Law and Geneva Conventions, Pakistan denounced the claim for responsibility and failed to act. In the face of such a cruel and inhuman act, what is or where was Modi's response to Pakistan?
Last September the BJP attempted to take credit for the surgical strike made by the Indian army that occurred on Modi's order. Modi's Administration statement states that the Pakistani Ambassador to India was summoned during this. While the Congress Party government did it, it was criticised by the BJP. Now it is the BJPs turn. They have to respond to the people, especially as ceasefire violations are continuing. The Uri attack was unforgivable, and Pathankot would be unforgettable. This government is functioning by statements and phrases. So what about Udhampur, Gurdaspur and Pampore? Modi's strategists simply stopped with statements of condemnations. Has Pakistan been contained or controlled? No. What is this government's policy on Pakistan? Does it have any worth-while, effective foreign policies? Would Modi's foreign policy articulators have any perceptions on strategy? Why did Modi visit Pakistan to wish his counterpart on his birthday? Would this not be considered a bluff incident to analyse and ultimately be criticised by IR scholars? Why this sudden failed tilt? Without any homework, Modi's Pakistan visit was more of a performance and created big media debate than anything else. This is not a strategic move.
With what reason was Pakistan allowed to investigate the Pathankot base? This is right time to implement changes and direction into India's policy. Though Pakistan is facing challenges from across the spectrum, its geographical location makes it difficult for the US, Russia and China to isolate or dismantle their relations, even as the war on terror continues to be a global, primary national security threat. India exercising its diplomacy by using the word 'terror' to isolate Pakistan from the international system has not yet yielded any expected advantage. China announced a new $43 billion partnership with Pakistan. The new president of the U.S., although favouring India, insisting us to talk with Pakistan. Has Modi not seen that our ally Russia continues to try and sell military equipment and weapons to Pakistan, even participating in military exercises together. However, India still imports 75% of her military procurements from Russia. This may be because if India was to divert some of its military purchasesto the US and Israel, it would not be well received by Russia. For this reason, Russia is emitting a warning signal to India by making a move towards Pakistan. Responding to Russia, Modi's External Affairs Department has showed nothing but disgust, which demonstrates that the department was not functioning properly or not allowed to function.
The day in 1979 when Afghanistan was invaded by Soviet forces, was a troubling period for all South Asian nations. They all wondered, what is going on in Afghanistan? The post-US withdrawal created a vacuum for the Taliban to restart theirfundamental Islamic political movement again. Pakistan would like to undermine and dismantle India's investment in Afghanistan by using the Taliban. An unstable Afghanistan would be a crisisfor all its neighbours. India has invested vast amounts of money and resources to create stability and security across Afghanistan.Bilaterally, New Delhi and Kabul's realisation are very encouraging and convergent. However, the policy under Modi is not enough to support President Ashraf Ghani in combating the Taliban directly. Hesitation inestablishing and strengthening Afghani security is a weak policy and this needs to be resolved. A week ago its former President Hamid Karzai said, "India should have its own policy on Afghanistan". This is absolutely right.The International Community acknowledges our commitment to rebuild Afghanistan, but to safe guard what we have built and established there the Modi government needs to have a separate policy in strengthening Afghanistan. This includes giving the armed forces training and knowledge of the Taliban as a terrorist organization and the weapons they use. If not, all the contribution and work carried out by India in the post-US withdrawal in Afghanistan could disappear. Moreover, failing to rethink our present strategy on Afghanistan, in particular itslax security condition and ambiguous, unclear initiatives only embolden the Taliban to take control of another city like Kunduz.
Once, Nepal was akin to a state within India. Then, Nepal became a buffer state between the two giants of India and China. Now, under the current Modi government's strategy it has become akin to a state within China. Nepal's failure to accommodate India's concern over their new constitution showeddisrespect to India's ruling elite.This caused a major rift between New Delhi and Kathmandu, and was widened by our National Security Advisor Ajit Doval's suggestions to apply realism to Nepal. The Modi government stopped the energy supply to Nepal and this impacted their domestic politics, heavily backfiring on our relations with the nation. The result of this was Nepal being pushed to acquire its energy supply from China. As the saying goes, this indicates that Modi may have scratched his head with firewood. When a landlocked country like Nepal solely relies on us, there is never an appropriate time to suggest the application of realist approach to its government. There is no need to follow that approach, particularly when it does not take an IR scholar to know that Nepal has no other choice but to turn to its other neighbour. Who pushed Nepal into China's lap? No one else to blame. It is absolutely the failure of Modi government. Now we cannot expect the same trust from Nepal, as they will always have China as an option.
Bangladesh shares its borders with India and Myanmar. However, China invested more than $38.05 billion into the country the last year. Investment inflow is good for Bangladesh because their other demands will be imported from India. At the same time, China's also aims to move Bangladesh into their sphere of influence in order to gain regional leverage against India in the future. Modi's soft corner with Prime Minister with Sheikh Hasina would be a traditional method. Reaching out to the opposition is also a good strategic trajectory and Modi should try this. The recent visit of Hasina to India after a seven year gap was proclaimed as a success from both sides. The Indian prime minister announced a $5 billion line of credit to Bangladesh. This shows that New Delhi and Dakha have moved beyond Teesta. In addition, if the Modi government makes a comfortable environment to resolve the Teesta it will strengthen Hasina's hands in the upcoming election in Bangladesh. However, no fresh thinking has been added in terms of solutions to Teesta or containing China's influence in Bangladesh. It indicates that the Modi government has failed in articulating new policy directions towards Dhaka.
The new government of Myanmar has taken a new policy shift after the Foreign Minister Aung Suu Kyi visited China. Her earlier objections on Chinese investments in Myanmar are now given importance and under reconsideration by her government. We can certainly presume that this is a new shift by the democratically elected government. Still, the new government has an emotional attachment with India that can be strengthened while the foreign minister visits India. However, Aung Suu Kyi's mind may change and turn towardother neighbours for investment from abroad. Obviously China will be a better option for them than India. During 2015-16 India's bilateral trade with Myanmar was just $2 billion and Chinese with Myanmar was $9.4 billion. China is ready to offer everything that India can not. For this reason we cannot blame Aung Suu Kyi's change in policy stance. Now she is not a leader of a movement but Myanmar's foreign affairs minister and the State Councillor. She has a responsibility to take care of Myanmar's interests, not India's. To continue historic bilateral trade agreements for the sake of old friendships would not benefit India either. Constrictive policies and follow-ups are completely missing from India towards Myanmar. Modi's achievement in regard to India's relations with Myanmar has been inadequate and this government has pushed Myanmar towards China. However, the consolation would be the commitment of Aung Suu Kyi – that Rangoon will never allow any third parties to target India from their land.
India gave humble warnings to the Maldivian government while it failed to consider giving afair trial to the former President Mohamed Nasheed. Further, what was India's stance on the Maldives while the increasing activity of ISIS and Saudi Arabia's madrasas flowed in effortlessly? How is it possible to maintain that we are the main security provider across the Indian Ocean, while the Modi government abstains to give resolutions to the island nations issues. However, the Indian Ocean Rim Association (IORA) states are expecting from India to deliver our policy exercises and allow the democratically elected system to rule Maldives.Moreover, Modi did not visit the Maldives while he travelled to the Indian Ocean countries. It was announced that the prime minister would not be visiting the island due to the difficult situation unravelling in the Maldives. Still, India is hanging on to the old policy of non-intervention under Modi's administration at a time when India is seeking major power status in the international system, while the world is facing multipolar disorder. This indicates that our policy is paving the way for the Chinese to intrude and spread their presence in the Indian Ocean.
India and Sri Lanka face many difficult challenges. Between Indian-Sri Lankan fishermen issue, the UN enquiry into human rights violations during the 2009 war, concerns of LTTE reestablishments, India's concern of Chinese Investment in Sri Lanka, the debate on the new constitution, and Sri Lanka's policy dance between India and China, it seems support to Sri Lankan in the last three years has diminished. In this environment, it would be wise to presume that Sri Lankans will move their focus towards where help and support is presented. For this reason we cannot accuse our neighbours of turning their backs, rather they have changed due to their own national interest, and China stands with their interest. Engaging with our neighbour, China's trajectory is very clear in that it would like to hold its dominant position in the Indian Ocean. He had accused and criticised the previous Congress government, but he does not have any new policies with him or demonstrate any significant change. If Modi has guts, he should talk with strong diplomatic language to our neighbour that if Colombo's moves hurt India's interest, it means they are hurting themselves.
Conclusion
Our traditional ties with our neighbours are now under threat. The rising shift in focus of our neighbours towards China will not be thwarted unless a suitable strategy is applied by Indian policy makers. Not enacting a significant policy sooner has been a huge loss and major mistake. Today, our strategy indicates that our relationship with our neighbours has one major obstacle – that is they must notbe too close to China. Traditionally, it was India that provided security and support across the region. Whenever the Chinese land on our neighbour's soil with the bequest of economic assistance and stronger diplomatic ties, our governments response is not very sharp. Hence, this has not displayed any serious diplomatic pressure on our neighbours. Moreover, Modi has no trust in his external ministry or external affairs ministerto work effectively and discharge her duties. This is the main reason he is not willing to accommodate her in his foreign visits. Modi's foreign policy formulations are only by their government secretaries. This government's department of external affairs issues run by a government secretary. The prime ministerstill believes in his personnel charisma in dealing with the foreign policy of India. It has considerably failed. Since he does not realise this- his government will not learn from past mistakes either. China's perceptions are not presumed by this government. This would be observed as a large weakness of this government's diplomatic circle. Where ever our policy is weak, without any difficulty or hesitation China has managed toland very safely. The present 'soft power' approach of this government would not give any strategic advantage to India's interest with our neighbours. Like a bandwagon, our neighbouring states are 'looking east'by standing in our hold. If this government could not make our neighbours stand at our side, then seeking major power status in the international power system under this administration would be a joke.
Breaking Down the South Asian Dynamic: Post Pulwama attack & Saudi Prince's visit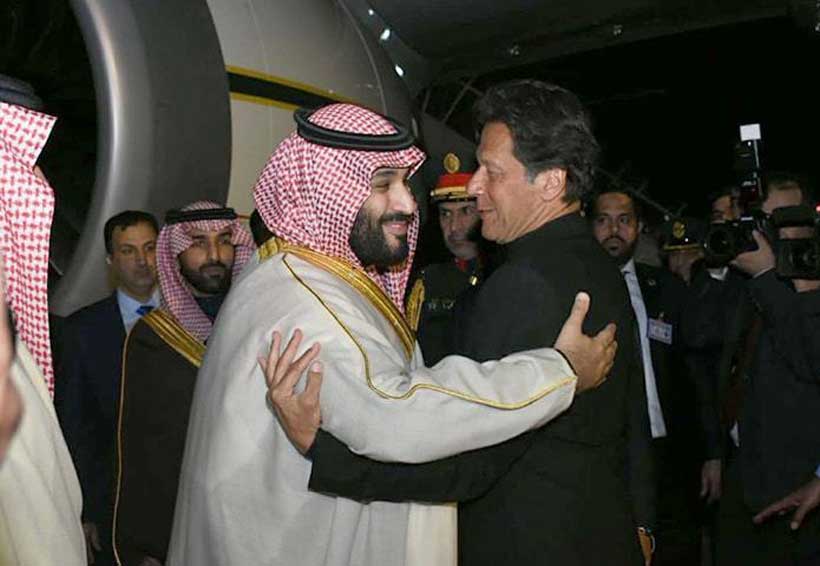 The political and strategic activities of the South Asian region have been on a high for the past week or so. The region faced a very unfortunate incident on 14th February, 2019 when 40 Indian soldiers were killed in an attack in Pulwama, India. The already torn region of Kashmir faced yet another blow and has been in turmoil since the attack. The 14th February attack somehow translated into more violence against the innocent civilians of Kashmir. Not only Kashmir but other cities of India have also been actively involved in hate crimes against Muslims, particularly Kashmiri students. BBC news reported the violence against students from Kashmir in various universities across the country and how they were being thrown out of their residences.
The attack has been condemned by all alike, however, the Indian nation has assumed Pakistan to be behind the attack. The Prime Minister Nirendra Modi has given his two cents on the matter and his words seem to be clearly motivated by his desire to cash this unfortunate incident for a win in the upcoming Indian general elections. India's highest Diplomat in Pakistan has also been called back and the action has been reciprocated by Pakistan as well. As we break down the current rush of hostilities between the two nuclear neighbors there are mainly two theories revolving around. The Indian theory is short and bitter, it claims Pakistan is responsible because it is an irresponsible state that provides safe havens to terrorists. The group linked to this attack has also been declared close to Pakistan's agencies on many occasions. The theory is evidently childish and sounds like it is being repeated for the 100th time with no solid proof or credible information yet again. The mere allegations have brought no good but unfortunately India's higher names are set on fueling the age old fire for their petty gains.
We have a theory from Pakistan's side as well. Although it is not an official theory nor has it been discussed by any of the higher leaderships publicly but it is nonetheless doing the rounds in the policy circles. It claims Indian officials themselves were involved in not only the Pulwama attack but the less spoken of, Iran attack as well. Both the attack were significantly close to Pakistan's Eastern and Western borders. This is something the state of Pakistan would not bring upon itself at such a crucial time when the security situation of the state was desired to be at its best for the arrival of the Saudi crown prince, Muhammad Bin Salman. The visit was not only a remarkably significant diplomatic achievement for Pakistan but was also very significant for the South Asian region and Muslim countries around the globe. In times like this when the state of Pakistan was consumed in making preparations for the arrival of the Prince it would be a rather immature strategic move to involve itself in something so disastrous and fragile at the same time. However, some believe Indian officials planned this to create unrest in the region as an attempt to halt the Prince's visit.
The visit, however, took place anyway and was a rather successful one. Not only were MoU's signed between the leadership of Pakistan and the Royalty of Saudi Arabia but mechanisms to implement the MoU's were also chalked out. The spontaneous release of 2107 Pakistani prisoners from Saudi prisons n the request of Pakistan's prime minister was a clear show of the blooming Saudi-Pak relations. It not only took the friendship and trust between the two nations to new heights but created a new sense of love and respect for the Prince amongst the general public of Pakistan which has not been seen so evidently before. The prince being awarded with the highest civil award of Pakistan marks the utmost success of the visit which did not settle well with many of the self-proclaimed key players of the region.
The prince has plans to visit India as well where it is expected that peace between India and Pakistan would be suggested as a key desire. It can also be expected that India's leadership would take this opportunity to trade peace in return of other favors from the Saudi delegation. Regardless of the absurd reaction from the neighboring country, Pakistan has remained calm and acted with utmost maturity during the entire blame game. Regardless of knowing very well how capable the Pakistani army is, the state has made no loose remarks and has also recorded its reservations against India's escalating remarks in a letter penned down by the Foreign Minister of Pakistan to the General Secretary of the United Nations. Pakistan always has, still does and always will promote peace and prosperity in the region.
The Pulwama Attack and India's rhetoric
The Attack which occurred in the Pulwama District of Jammu and Kasmir was indeed a horrific event. The attack took place on India's Central Reserve Police Force (CRPF). The suicide bomber triggered the car bomb while 78 vehicles with over 2,500 CRPF men were on the Srinagar-Jammu Highway. Pakistan's Foreign Office was quick to condemn this unfortunate event. According to the statement released the attack occurring in Pulwama District was a matter of grave concern.
India was however very quick at pointing fingers towards Pakistan. Within an hour or so of the incident, while even the basic on-site investigations weren't completed, India blamed Pakistan for the Pulwama Attack. Pakistan's Foreign Office rejected any claim linking the attack to Pakistan without proper investigations. The Pulwama attack no doubt is a tragedy, but the way the attack unfolded and India's knee-jerk reaction has raised quite a lot of doubts and questions in Pakistan, India as well as the international community.
Questions Pakistan asks
First of all, on what pretext did the Indian authorities blame the Pakistani State for the attack? The suicide bomber named Adil Ahmed Dar was a native Kashmiri, the car used in the Suicide attack was a Mahindra Scorpio (non-existent in Pakistan). How can Indian authorities deduce Pakistan's hand, with this little information, in such a less time?
Secondly, Adil Ahmed Dar has been named as the suicide bomber by the Indian Media. According to the Kashmir Times story published on 9th October 2017, Indian Security forces had apprehended a Kashmiri named Adil Ahmed Dar. The news quoted the Deputy Inspector General (DIG) of police for Southern Kashmir, S P Pani that the militants belonged to Hizb-ul-Mujahideen. Now, this is conflicting news because Indian media claims the attacker to be from Jaish-e-Muhammad. There are also news reports that the attacker never came back from police custody. Without proper investigation, no one will know whether he escaped from the authorities or he was made to film the confession statement under duress.
Thirdly, Indian authorities have claimed that 350KG of explosives were packed into the car which rammed into the CPRF bus. How 350Kg of explosives could be accumulated in the most heavily militarized regions of the world right under the nose of the heavily armed Indian Army. The stretch on which the incident occurred had been cleared earlier in the morning, and authorities have termed this as a "serious breach" of security. Doesn't this point to the incompetence of the world's largest buyer of military hardware?
Lastly, who is the beneficiary of the attack, especially from a timings point of view? The attack happened just a day before Crown Prince Muhammad bin Salman was due in Islamabad to announce billions of dollars of investment, while on the other hand, Modi wants some political leverage against his opponents. His Pakistan bashing is really popular in his BJP vote bank and this could also be an effort to woo his supporters back to him.
Kashmir: A humanitarian issue
The Kashmir issue has been the bone of contention between the two South-Asian neighbors. It has been the prime reason for hostilities between India and Pakistan. There exists a UN resolution demanding for a plebiscite in Kashmir, for seeking the will of Kashmiri people to weather join Pakistan or Kashmir. India, however, refuses to implement the UN resolution in their true letter and spirit.  Pakistan has been asking India for a dialogue on a peaceful settlement of Kashmir Issue, but India has not only turned down Pakistan's offers but has kept its heavy-handedness in suppressing the people of Kashmir.
Last year, the Office of the UN High Commissioner for Human Rights (OHCHR) published a report on Kashmir. The report made startling revelations about Indian atrocities in Kashmir. The UN reported the use of pellet-firing shotguns against violent protesters resulting in deaths and serious injuries. Official government figures list 17 people as being killed by pellet injuries between July 2016 and August 2017. In January 2018, the Jammu and Kashmir chief minister told the state legislative assembly that 6,221 people had been injured by pellet guns. The Human Rights Watch stated that Indian security forces "assaulted civilians during search operations, tortured and summarily executed detainees in custody and murdered civilians in reprisal attacks"; according to the report, rape was regularly used as a means to "punish and humiliate" communities.
The Pulwama attack is purely a domestic issue and blaming Pakistan is just a way for diverting attention from the Indian Army's atrocities in Kashmir, its incompetence and the BJPs failures. BJP is facing an election defeat visibly and the upcoming elections could most likely mean an end to Modi's political career. Fore-seeing his future, he is using the one card which plays in India well "Pakistan Bashing".
Prime Minister Modi has openly threatened revenge on Pakistan. He has to understand that peace in the region is the ultimate prize. Peace and stability in South Asia is a combined responsibility and that such irresponsible remarks are a direct threat to stability.  The Indian media should also tone down the warmongering and hysteria in their content. In these times when information travels with the speed of light, any misunderstanding could have disastrous effects.
Pakistan has offered India times and again to solve all issues including Jammu and Kashmir through peaceful dialogue. In Pakistan, India-bashing has never been an election slogan. Anti-India fanatics do not come to power and the common people do not buy into their anti-Indian rhetoric. Isn't it high time for India to shun this pointless and baseless habit of pointing fingers at Pakistan for every wrong which happens inside it, and instead address its internal issues through dialogue, at least this is the way civilized nations resolve their issues?
What Can the Afghan Government and Taliban Learn from Colombia's Peace Deal with FARC?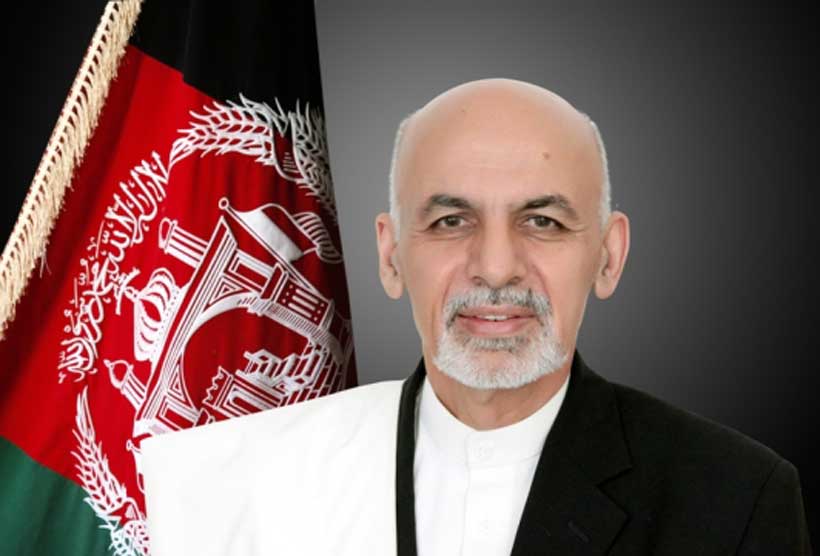 The experience of Colombia's peace with FARC has always been the subject of Western experts working on the war in Afghanistan due to the characteristics of Afghanistan's war akin to Colombia's war.
It is argued that the insurgent movement with a political rivalry to mobilize dissenters to enter the community is a substitute order that rebels attempt to fundamentally change the infrastructure of society. The Revolutionary Armed Forces of Colombia (FARC) and the Afghan Taliban insurgents can be put into such socio-political context.
The FARC, with the full name of Fuerzas Armadas Revolucionarias de Colombia (in Spanish was formed in the 1960s as the armed wing of the Communist Party of Colombia. The FARC officially separated from the Communist Party of Colombia in 1980 but continued its guerrilla war against the Colombian government. The war between FARC and the Government of the Republic of Colombia lasted 55 years and left dead approximately 250,000 people.
Colombia's Peace Process
The Government of the Republic of Colombia has made three major and important attempts to build peace in the last thirty years, especially in the mid-1980s and late 1990s, but all failed. But peace efforts that began in Havana, the capital of Cuba in 2012, came to fruition five years later. Ultimately, these efforts effectuated in to the signing of a peace agreement between the Colombian government and FARC on November 24, 2016.
The Colombia's peace agreement with FARC was rejected by less than one percent in a referendum on October 2, 2016. The results of the referendum showed that 50.2 percent of voters opposed the agreement. But later, many Colombians who were anti-FARC rebels became their supporters. To strengthen further the peace and stability in Colombia, the Colombian government allocated 10 seats to FARC in 2018 and 2022 in the Colombia's Congress elections.
The success of the peace talks between the Government of the Republic of Colombia and FARC is derived from their mutual agreement on key issues. First, they reached a reciprocal agreement on development of rural areas, especially those areas that were damaged more than other areas during the conflict. Second, they talked about the elimination of drugs and reducing high poverty rates in the peace process and agreed mutually. Third, the Government of the Republic of Colombia concurred with political participation of FARC members in the political process. Hence, they could successfully end their chronic conflicts that took many Colombians' lives.
Afghanistan's Peace Process
In November 2001, the Taliban regime was overthrown entirely by the United Nation forces led by the US. Subsequently, the Afghan government and the international community stepped up their efforts to support various plans to undermine the expansion of insurgents and ultimately bring them to the peace process. These efforts include programs such as Disarmament, Demobilization, and Reintegration (DDR 2003-2006), United Nation supported Afghanistan New Beginning Programs (ANBP) and its successor the Disbandment of Illegal Armed Groups (DIAG 2005.
When US President Barack Hussein Obama put forward the idea of looking for moderate elements among the insurgent groups in March 2009, the official peace talks in Afghanistan became more important. Unfortunately, all the above peace efforts have not been effective in stabilizing Afghanistan and failed to pursue a meaningful engagement of the involved countries in Afghanistan's war in the peace process.
Recently, the Government of the Islamic Republic of Afghanistan declared two truces with the Taliban to encourage them to join the peace process. But unluckily, the Taliban groups not only did not welcome the Afghan government's ceasefire, except the first truce but also responded with atrocity and intensifying their insurgency. Political experts are inclined to argue that the experiences of the Colombian government's peace deal with FARC insurgents can aid Afghanistan in reaching a permanent peace deal with the Taliban groups.
The Similarities of Afghanistan's and Colombia's War
According to Foreign Policy, the current Afghan war is reminiscent of the Drug War in Colombia and requires a Colombian plan for its termination. The insurgency in Afghanistan is nurtured by an ideological war that is being conducted to bring Afghans under the banner of religion. Conversely, in Colombia, FACR fought with the central government for lucrative sources of money and ways to smuggle drugs. However, it is argued that despite having ideological roots, narcotics is the main financial source of Afghanistan's insurgent groups.
In 2016, the Global Witness reported that the warlords and Taliban's earnings from a small Badakhshan region are equal to the total income of the Afghan government's natural resources sector. The report adds that in 2014, armed groups from two mining areas of Deodarra in Kuran and Munjan districts in Badakhshan province earned about $20 million. It echoes that the ongoing war between the Taliban and the Afghan government is also a war on controlling natural sources like the war between FARC and the Colombian government. Thus, the experiences of the Government of the Republic of Colombia in its peace talks with FARC can help the Afghan government in its peace talks with the Taliban.
The Afghan Taliban groups like the FARC in Colombia, are dwindling in Afghanistan. They still have their local supporters in Afghanistan. Theo Farrell, the professor and executive dean of law, humanities, and the arts at the University of Wollongong, Australia argues that the availability of social resources and the elements that drive and enable military adaptation were the main reasons of Taliban's successful resurgence after 2001. It projects that still, Taliban groups have a large number of adherents among the Afghan communities. Undoubtedly, they will support the Taliban if the group joins in peace talks with the Afghan government and forms its political faction as did the FARC in Colombia.
The FARC opened negotiations with the Colombian government after decades of armed conflicts. Many of FARC insurgents like the Taliban groups did not believe in the usefulness of the talkswith the Colombian government at the beginning. But they tested their trust and succeeded in this regard. Likewise, the best option for the Afghan Taliban to put into practice their demands is joining the negotiating table with the Afghan government.
The Colombia's Peace Process Takeaways for Afghanistan's Peace Process
Perhaps the most important innovation to come out of Colombia's peace process has been the inclusion of victims. Delegations of victims from both sides of the conflict were invited to come to Havana to recount their experiences. In other words, the Colombian peace process was the first in the world that included a formal role for victims of the conflict—they got to interact directly with the negotiators. The inclusion of victims gave the Colombian government's peace process its best chance of success. Likewise, Afghanistan's government can emulate a similar way to succeeding in the peace process with the Taliban. The Afghan government should invite the representatives of the victims of war to the negotiating table so that they can share their stories and gain confidence that their voices are heard in the peace process. 
Ultimately, the need for a comprehensive and lasting peace in Afghanistan requires creating a national and international consensus on the peace process with the Taliban. This is what Colombian President; Juan Manuel Santos did about peace with the FARC rebels. Initially, a national consensus regarding the peace deal was created inside Colombia. Then the Colombian government reached an international consensus for peace with the neighboring countries, the regional and international powers. Similarly, the Afghan government should reach a unanimous agreement on peace talks with the Taliban inside Afghanistan, then with Afghanistan's neighboring countries, regional and international powers. Doing so, the Afghan government might be able to close the war and insurgency chapter of Afghanistan's modern history.