India's Neighbourhood Policy: Modi continues to scratch his head with firewood
[yt_dropcap type="square" font="" size="14″ color="#000″ background="#fff" ] I [/yt_dropcap]ndia's relations with our neighbours are historical and traditional. During the Cold War, the behaviour of US and Soviet Union across the world had forced India to pursue less foreign policy initiatives, focus on domestic issues. Now China tries to do that job to India.
As India's presence across the Indian Ocean declining, China filled the void of dominant power in the regions sphere of influence. At present China, has danced across the Indian Ocean, welcoming all neighbours as a dancing partner. Our observations lead us to presume that our neighbours are keen to continue this relationship with China because of Modi's unrealistic foreign policy articulations. If this strategy persists India's future relationship with her neighbours will be in jeopardy. As the window to thwart their ties with China continues to slowly close, the window of opportunity on the Chinese side is wide open. Lots of promises were made during the 2014 election campaign by prime ministerial candidate Modi and have yet to be fulfilled. Though Modi has less perception on foreign policy, he talked louder about the subject than any other candidate but failed to provide any clear policy framework. Days before the election, he heavily criticised the Congress government on its neighbourhood policies. In the last three years Modi's strategy for neighbour relations has had no clear policy direction. This is seen in particular with India's relationship with Pakistan, Nepal, and the Maldives, all of whom have seen a new low in diplomatic and economic relations. Sri Lanka wants to travel in two tracks, with both India and China. Our efforts are huge in Afghanistan butprovide little to our interest. Now this government is facing the real heat of their policy. The focus of this article is to critically evaluate how Modi has dealt with our neighbours in the last three years.
Pakistan is a major neighbouring state. During 2013-14 the Prime Ministerial candidate Modi attacked Dr Manmohan Singh stating his leadership should have more guts with strategic trajectory in handling Pakistan than the Congress Party led UPA government. Today, Modi is in a desperate mood as he faces people's expectations and questions, in particular – in what way has his government policy differentiated from the previous Congress Party's foreign policy? What happened to the promises made on the campaign trail?
In the last three years more than 150 armed forces members were killed while fighting terrorists and recently two soldiers martyred in active combat. Not only were these two soldiers killed in action, but they were mutilated and beheaded by Pakistan army. Though these acts are against the International Human Rights Law and Geneva Conventions, Pakistan denounced the claim for responsibility and failed to act. In the face of such a cruel and inhuman act, what is or where was Modi's response to Pakistan?
Last September the BJP attempted to take credit for the surgical strike made by the Indian army that occurred on Modi's order. Modi's Administration statement states that the Pakistani Ambassador to India was summoned during this. While the Congress Party government did it, it was criticised by the BJP. Now it is the BJPs turn. They have to respond to the people, especially as ceasefire violations are continuing. The Uri attack was unforgivable, and Pathankot would be unforgettable. This government is functioning by statements and phrases. So what about Udhampur, Gurdaspur and Pampore? Modi's strategists simply stopped with statements of condemnations. Has Pakistan been contained or controlled? No. What is this government's policy on Pakistan? Does it have any worth-while, effective foreign policies? Would Modi's foreign policy articulators have any perceptions on strategy? Why did Modi visit Pakistan to wish his counterpart on his birthday? Would this not be considered a bluff incident to analyse and ultimately be criticised by IR scholars? Why this sudden failed tilt? Without any homework, Modi's Pakistan visit was more of a performance and created big media debate than anything else. This is not a strategic move.
With what reason was Pakistan allowed to investigate the Pathankot base? This is right time to implement changes and direction into India's policy. Though Pakistan is facing challenges from across the spectrum, its geographical location makes it difficult for the US, Russia and China to isolate or dismantle their relations, even as the war on terror continues to be a global, primary national security threat. India exercising its diplomacy by using the word 'terror' to isolate Pakistan from the international system has not yet yielded any expected advantage. China announced a new $43 billion partnership with Pakistan. The new president of the U.S., although favouring India, insisting us to talk with Pakistan. Has Modi not seen that our ally Russia continues to try and sell military equipment and weapons to Pakistan, even participating in military exercises together. However, India still imports 75% of her military procurements from Russia. This may be because if India was to divert some of its military purchasesto the US and Israel, it would not be well received by Russia. For this reason, Russia is emitting a warning signal to India by making a move towards Pakistan. Responding to Russia, Modi's External Affairs Department has showed nothing but disgust, which demonstrates that the department was not functioning properly or not allowed to function.
The day in 1979 when Afghanistan was invaded by Soviet forces, was a troubling period for all South Asian nations. They all wondered, what is going on in Afghanistan? The post-US withdrawal created a vacuum for the Taliban to restart theirfundamental Islamic political movement again. Pakistan would like to undermine and dismantle India's investment in Afghanistan by using the Taliban. An unstable Afghanistan would be a crisisfor all its neighbours. India has invested vast amounts of money and resources to create stability and security across Afghanistan.Bilaterally, New Delhi and Kabul's realisation are very encouraging and convergent. However, the policy under Modi is not enough to support President Ashraf Ghani in combating the Taliban directly. Hesitation inestablishing and strengthening Afghani security is a weak policy and this needs to be resolved. A week ago its former President Hamid Karzai said, "India should have its own policy on Afghanistan". This is absolutely right.The International Community acknowledges our commitment to rebuild Afghanistan, but to safe guard what we have built and established there the Modi government needs to have a separate policy in strengthening Afghanistan. This includes giving the armed forces training and knowledge of the Taliban as a terrorist organization and the weapons they use. If not, all the contribution and work carried out by India in the post-US withdrawal in Afghanistan could disappear. Moreover, failing to rethink our present strategy on Afghanistan, in particular itslax security condition and ambiguous, unclear initiatives only embolden the Taliban to take control of another city like Kunduz.
Once, Nepal was akin to a state within India. Then, Nepal became a buffer state between the two giants of India and China. Now, under the current Modi government's strategy it has become akin to a state within China. Nepal's failure to accommodate India's concern over their new constitution showeddisrespect to India's ruling elite.This caused a major rift between New Delhi and Kathmandu, and was widened by our National Security Advisor Ajit Doval's suggestions to apply realism to Nepal. The Modi government stopped the energy supply to Nepal and this impacted their domestic politics, heavily backfiring on our relations with the nation. The result of this was Nepal being pushed to acquire its energy supply from China. As the saying goes, this indicates that Modi may have scratched his head with firewood. When a landlocked country like Nepal solely relies on us, there is never an appropriate time to suggest the application of realist approach to its government. There is no need to follow that approach, particularly when it does not take an IR scholar to know that Nepal has no other choice but to turn to its other neighbour. Who pushed Nepal into China's lap? No one else to blame. It is absolutely the failure of Modi government. Now we cannot expect the same trust from Nepal, as they will always have China as an option.
Bangladesh shares its borders with India and Myanmar. However, China invested more than $38.05 billion into the country the last year. Investment inflow is good for Bangladesh because their other demands will be imported from India. At the same time, China's also aims to move Bangladesh into their sphere of influence in order to gain regional leverage against India in the future. Modi's soft corner with Prime Minister with Sheikh Hasina would be a traditional method. Reaching out to the opposition is also a good strategic trajectory and Modi should try this. The recent visit of Hasina to India after a seven year gap was proclaimed as a success from both sides. The Indian prime minister announced a $5 billion line of credit to Bangladesh. This shows that New Delhi and Dakha have moved beyond Teesta. In addition, if the Modi government makes a comfortable environment to resolve the Teesta it will strengthen Hasina's hands in the upcoming election in Bangladesh. However, no fresh thinking has been added in terms of solutions to Teesta or containing China's influence in Bangladesh. It indicates that the Modi government has failed in articulating new policy directions towards Dhaka.
The new government of Myanmar has taken a new policy shift after the Foreign Minister Aung Suu Kyi visited China. Her earlier objections on Chinese investments in Myanmar are now given importance and under reconsideration by her government. We can certainly presume that this is a new shift by the democratically elected government. Still, the new government has an emotional attachment with India that can be strengthened while the foreign minister visits India. However, Aung Suu Kyi's mind may change and turn towardother neighbours for investment from abroad. Obviously China will be a better option for them than India. During 2015-16 India's bilateral trade with Myanmar was just $2 billion and Chinese with Myanmar was $9.4 billion. China is ready to offer everything that India can not. For this reason we cannot blame Aung Suu Kyi's change in policy stance. Now she is not a leader of a movement but Myanmar's foreign affairs minister and the State Councillor. She has a responsibility to take care of Myanmar's interests, not India's. To continue historic bilateral trade agreements for the sake of old friendships would not benefit India either. Constrictive policies and follow-ups are completely missing from India towards Myanmar. Modi's achievement in regard to India's relations with Myanmar has been inadequate and this government has pushed Myanmar towards China. However, the consolation would be the commitment of Aung Suu Kyi – that Rangoon will never allow any third parties to target India from their land.
India gave humble warnings to the Maldivian government while it failed to consider giving afair trial to the former President Mohamed Nasheed. Further, what was India's stance on the Maldives while the increasing activity of ISIS and Saudi Arabia's madrasas flowed in effortlessly? How is it possible to maintain that we are the main security provider across the Indian Ocean, while the Modi government abstains to give resolutions to the island nations issues. However, the Indian Ocean Rim Association (IORA) states are expecting from India to deliver our policy exercises and allow the democratically elected system to rule Maldives.Moreover, Modi did not visit the Maldives while he travelled to the Indian Ocean countries. It was announced that the prime minister would not be visiting the island due to the difficult situation unravelling in the Maldives. Still, India is hanging on to the old policy of non-intervention under Modi's administration at a time when India is seeking major power status in the international system, while the world is facing multipolar disorder. This indicates that our policy is paving the way for the Chinese to intrude and spread their presence in the Indian Ocean.
India and Sri Lanka face many difficult challenges. Between Indian-Sri Lankan fishermen issue, the UN enquiry into human rights violations during the 2009 war, concerns of LTTE reestablishments, India's concern of Chinese Investment in Sri Lanka, the debate on the new constitution, and Sri Lanka's policy dance between India and China, it seems support to Sri Lankan in the last three years has diminished. In this environment, it would be wise to presume that Sri Lankans will move their focus towards where help and support is presented. For this reason we cannot accuse our neighbours of turning their backs, rather they have changed due to their own national interest, and China stands with their interest. Engaging with our neighbour, China's trajectory is very clear in that it would like to hold its dominant position in the Indian Ocean. He had accused and criticised the previous Congress government, but he does not have any new policies with him or demonstrate any significant change. If Modi has guts, he should talk with strong diplomatic language to our neighbour that if Colombo's moves hurt India's interest, it means they are hurting themselves.
Conclusion
Our traditional ties with our neighbours are now under threat. The rising shift in focus of our neighbours towards China will not be thwarted unless a suitable strategy is applied by Indian policy makers. Not enacting a significant policy sooner has been a huge loss and major mistake. Today, our strategy indicates that our relationship with our neighbours has one major obstacle – that is they must notbe too close to China. Traditionally, it was India that provided security and support across the region. Whenever the Chinese land on our neighbour's soil with the bequest of economic assistance and stronger diplomatic ties, our governments response is not very sharp. Hence, this has not displayed any serious diplomatic pressure on our neighbours. Moreover, Modi has no trust in his external ministry or external affairs ministerto work effectively and discharge her duties. This is the main reason he is not willing to accommodate her in his foreign visits. Modi's foreign policy formulations are only by their government secretaries. This government's department of external affairs issues run by a government secretary. The prime ministerstill believes in his personnel charisma in dealing with the foreign policy of India. It has considerably failed. Since he does not realise this- his government will not learn from past mistakes either. China's perceptions are not presumed by this government. This would be observed as a large weakness of this government's diplomatic circle. Where ever our policy is weak, without any difficulty or hesitation China has managed toland very safely. The present 'soft power' approach of this government would not give any strategic advantage to India's interest with our neighbours. Like a bandwagon, our neighbouring states are 'looking east'by standing in our hold. If this government could not make our neighbours stand at our side, then seeking major power status in the international power system under this administration would be a joke.
A Hybrid Political System for Pakistan: A Proposal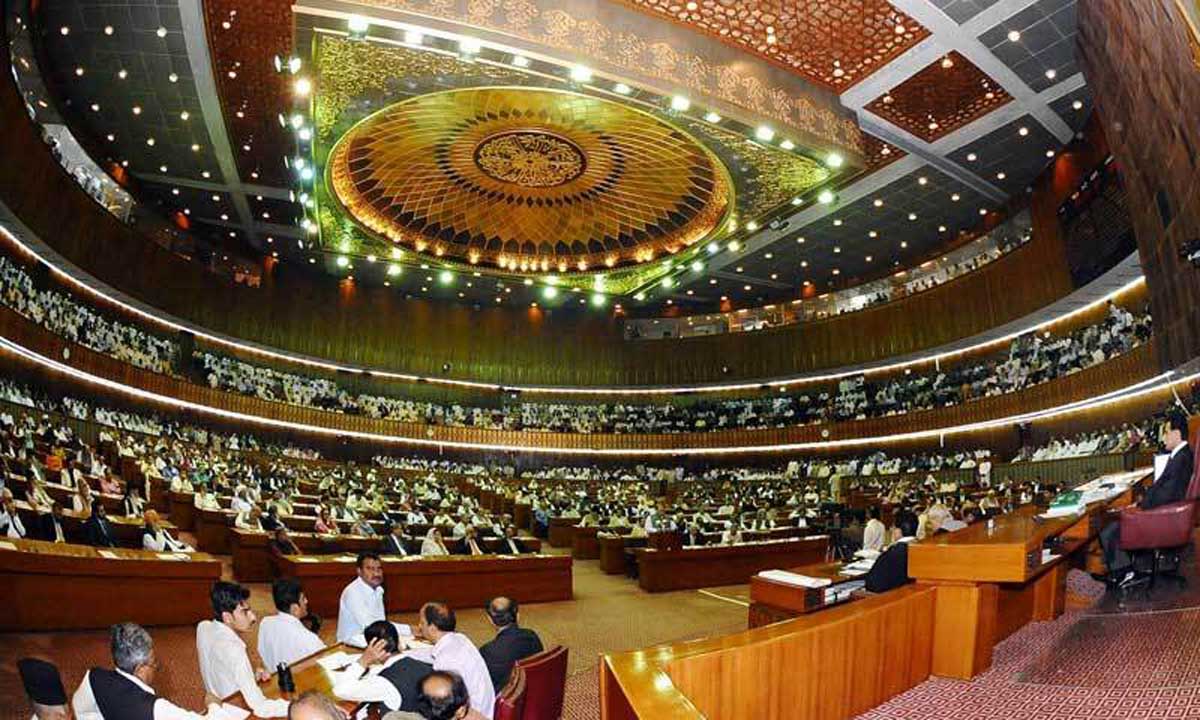 The political system of Pakistan is an amalgamation of Islamic, British, and Indian influences, shaped by a multifaceted array of religious, ethnic, and regional factors, making it a culturally rich and ever-changing landscape. Pakistan is renowned for its powerful military establishment, which has traditionally wielded significant influence in determining its political direction. The nation's political history is characterized by cycles of military rule, punctuated by several coups, followed by phases of democratic rule, though the military has continued to exert a significant degree of influence in the country's politics. Furthermore, Pakistan has had to contend with the pernicious threat of extremism, with various militant groups operating within its borders and perpetrating terrorist attacks, which have destabilized the nation's political, social, and economic stability.
This article aims to shed light on the challenges faced by the political system in Pakistan, specifically concerning the current political turmoil the country is experiencing. It also suggests a potential solution to stabilize the system and bring about a revolution in the way politics is conducted in Pakistan
The challenges faced by Pakistan's democracy are compounded by the elite classes' actions. The country is currently facing significant upheaval, which can be attributed to several factors. The lack of solid democratic institutions, frequent military takeovers, and the involvement of powerful military and civilian elites are among the underlying causes of the country's political instability. Additionally, ethnic and regional conflicts, poverty, and economic growth issues further exacerbated political instability. The ongoing conflict in Afghanistan, as well as political unrest in neighboring countries, have also had an impact on the country. Furthermore, Pakistan's history of military control, political corruption, and a lack of a deeply ingrained democratic culture have all contributed to the volatility in its political system.
The current political quagmire that plagues Pakistan is multifaceted, primarily stemming from a dearth of political acumen and a paucity of commitment on the part of leaders to prioritize the exigencies of the populace over their own personal and factional interests. This has led to a diminution of public confidence in the political system and government officials. Furthermore, the military's prolonged political intervention and sway history has exacerbated a lack of democratic stability and accountability. Another critical conundrum that has impeded the country's political evolution is the preponderance of corruption and nepotism in every government agency, rendering it difficult for citizens to repose trust in government officials. As a result, there is a burgeoning loss of faith in institutions of all varieties, with people losing trust in the government, corporations, and political leaders.
Furthermore, the failure of successive governments to address the issue of corruption has further undermined public trust in the political system. The permeation of corrupt practices in every government institution has made it difficult for citizens to have faith in government officials, leading to a general disillusionment with the political system. Additionally, the lack of transparency and accountability in government operations has enabled corrupt officials to operate with impunity, further eroding the public's trust in the political system. The aforementioned issues have resulted in a political climate marked by a lack of stability and continuity, hindering the country's economic and social development. It is imperative that the political class and other stakeholders work towards addressing these issues to ensure that the political system can effectively serve the people's needs and promote the country's long-term stability and prosperity.
Proposing A New Way to get stability in Political System?
A hybrid political system combines characteristics of many political systems, such as democracy and autocracy. Two examples are a semi-presidential system, which combines a prime minister and a president, and a federal system, which combines a central government with regional administrations. Hybrid systems can also include components of other kinds of democracy, such as a parliamentary system combined with a robust presidential system. These systems are frequently viewed as a compromise between competing political ideologies or as a means of balancing the strengths and shortcomings of various systems
If the official replaces the current political system with a hybrid one, it could be very beneficial. One of the main advantages of a hybrid system is that it allows for a balance of power between the legislative and executive branches of government. In a presidential system, the executive branch is separate from the legislative branch, with the president having a lot of power. In a parliamentary system, however, the executive branch is accountable to the legislative branch. In a hybrid system, the executive branch has some independence from the legislative branch but is still responsible for it. This helps to prevent too much power from being concentrated in one person or group and also helps to protect citizens' rights and to avoid abuse of power.
An additional benefit of implementing a hybrid system is that it may facilitate more efficient decision-making by leveraging the strengths of both presidential and parliamentary systems. In a presidential system, the separation of powers can result in stalemates and prolonged indecision, while in a parliamentary system, the government can swiftly collapse if it loses the legislature's support. A hybrid system, on the other hand, can offer a balance of stability and agility, allowing for more prompt decision-making while maintaining the accountability of the executive branch. Furthermore, considering Pakistan's history of military involvement in politics, a hybrid system can provide a mechanism to hold the military accountable to the civilian administration and reduce the likelihood of military intervention.
It is imperative to acknowledge that a hybrid system may not be the ultimate remedy for all of Pakistan's issues, and its successful operation would require meticulous planning and execution. Nevertheless, this system could potentially provide a glimpse of sustained stability in Pakistan's political landscape, and it is incumbent upon the authorities to consider this system as a viable option to circumvent further obstacles.
Regional Implications of Strategic Triangle of China-India & Pakistan
Strategic Triangle is defined as three states binding in a triangle's strategic relationship. It is focused on three factors. 1) A state must be sovereign and rational in its foreign policy. 2) Action of one state in a triangle must affect the other two states. 3) Two states must have the potential to be united against other.
The Strategic Triangle has four models: unit veto, stable marriage, a romantic triangle, and ménage à trois. 1) Unit-veto means that all three states must have a different nature. 2) Stable marriage means that the relationship between two states is better than both with the other. 3) Romantic triangle means that good relations exist between one pivot and two states. In contrast, good relations don't exist between two states when the relation between two states and one pivot is compared. 4) Ménage à trois means where all three states enjoy good relations.
The roots of contention between India and Pakistan can be traced since independence, while the rivalry between China and India has existed since the Sino-India war in 1962. However, due to this rivalry, India is considered a threat to both (Pakistan and China). India underwent three times for a full-scale war against Pakistan and once to a full-scale military conflict, while India and China went to war in 1962. India struggles to influence the South-Asian Region, which has increased the foundation of a Geostrategic triangle (Pakistan-China and India). The triangle evolved in Asia after the Sino-India war in 1962 when Pakistan and China signed an agreement on the border delimitation in 1963. Pakistan handed over the Trans-Karakoram tract to China, a territory claimed by India in Kashmir. The bilateral dispute between (India and Pakistan) turned into a trilateral (China-India & Pakistan).
This triangle has a crucial role in the international arena, changing the dynamics of power. The triangular relationship between China, India, and Pakistan is one of the key drivers for Asian security. Indo-US relations strategically have been getting deeper for the last two decades, and their ties with China are under high strain. There is a massive growth in Pak-China strategic relations that is essential for peace and balance in the region. It is due to an Indian hegemony dream after Sino-India, and Indo-Pak wars. Pakistan, China, and India have nuclear capabilities. This triangular nuclear chain increasingly connects geopolitical competition with the nuclear issue. China, India, and Pakistan must be cautious in their nuclear trilemma.
Nuclear weapons are a strategic tool that creates deterrence and restricts the concerned state from full-scale war. China believes in cooperation and the concept of mutual security. Geopolitical muddles will have impacts on the regional nuclear situation. China has adopted "no first use" nuclear weapons under any condition or circumstances since declaring itself a nuclear state. It will not threaten any non-nuclear state or zone that does not hold nuclear weapons. China is stable, responsible, and committed to its nuclear policy.
Pakistan is a responsible state in this region. Pakistan successfully conducted its first nuclear test in May 1998, aiming to respond to the Indian nuclear test, and declared itself a nuclear power. Pakistan has adopted a "full spectrum deterrence" policy rather than "no first use," which deters India from conventional war or nuclear war since 1998. The conventional war between Pakistan and India cannot be ruled out; however, under nuclear weapons, the conflict between Pakistan and India may escalate to a full-scale war.
India adopted a "no first use" policy but will retaliate with nuclear weapons if any major incident that counters India with chemical or biological weapons. India considers Pakistan one of its immediate rivals, while China is a long-term target for its nuclear weapons and the most significant military potential threat. India has security concerns over civil nuclear cooperation between Pakistan and China. India argues that Pak-China strategic alliance is a rivalry and perceives this growing threat to its security.
Both countries (China and India) became neighbours after China declared Tibet as an integral part in 1951. The border tension is arising and sharpening the geopolitical rivalry between China and India. An incident occurred recently between China and India in Galwan valley in June 2020 that triggered a conflict between China and India, resulting in military casualties. After this incident, the bilateral relations between China and India went to the lowest. On the Line of Actual Control (LAC), concerned states (China and India) deployed much equipment and troops. They were on the brink of limited military conflict. Major sources of contention between China and India are border infrastructure and the issue of terrain gaining in Ladakh and Dokhlam.
An incident occurred in Pulwama in Indian-Occupied Jammu and Kashmir. Indian authorities blamed Pakistani Security Agencies without solid evidence; however, former Prime Minister Imran Khan demanded to share evidence-based reports against Pakistan, if any, but the Indian authorities failed to share any factual evidence. The armed forces of Pakistan and India were on high alert, and a series of armed clashes occurred on the Line of Control (LOC). India violated Pakistan's air space on 26 February 2019, which was very concerning to Pakistan, but on 27 February 2019, Pakistan shot down the Indian fighter jet Mig-21 and arrested Indian Fighter Pilot Abhinandan Varthaman. It occurred for the first time since 1971 when Indian fighter jets crossed the Line of Control, and both nuclear-armed states were at the brink of nuclear war; however, the former premier of Pakistan endured to stop both states from nuclear escalation. India launched either intentionally or unintentionally unarmed missiles toward Pakistan in March 2022, which crashed in Mian Channu (a city in Punjab). India Defence Minister Mr. Rajnath Singh claimed that there was a technical malfunction in the routine maintenance of missiles that carried accidental firing of missiles in Pakistan. Pakistan immediately summoned an Indian envoy, protested, and showed deep concerns over the firing of an Indian missile. However, Indian negligence or aggressive attitude can be harmful to regional peace. These kinds of incidents may lead to a nuclear war.
China is emerging as a superpower. India is rising as a regional power and is offensive in its approach towards other states like China, Pakistan, etc. Late Indian Chief of Army Staff (COAS), and Chief of Defence Staff (CDS) Bipin Rawat said the Indian Army is on two fronts. We have brought many changes in our capabilities. The Indian Army, Air Force, and Navy are fully prepared for any eventuality from any side. India wants its hegemony in the South Asia region and maintains the balance of power with China. The US is a strategic partner of India that supplies arms to India and shares civil nuclear technology, which disturbs the balance of power in South Asia and concerning for Pakistan's security. Pakistan is defensive in its approach toward Indian hostility. China is a strategic partner of Pakistan that addresses Pakistan's security concerns and maintains the balance of power in the South-Asia region. The attitude of China, Pakistan, India, and the U.S. will affect the South Asia region. Nuclear capability characterizes the geographical proximity of the strategic triangle, where any military confrontation may lead to a nuclear war.
Indian Republic Day: A Black Day for Kashmiris
India celebrates 'Republic Day' on January 26th every year to commemorate the day when the Constitution of India came into effect, replacing the Government of India Act 1935, and making India a republic. However, it is observed as a 'black day' in Indian Illegally Occupied Jammu & Kashmir (IIOJK) because it marks the day when the Indian government stripped the region of its autonomous status and imposed direct rule from New Delhi. Kashmir has been a contentious issue between India and Pakistan since the two countries gained independence in 1947. The people of Jammu and Kashmir were promised a high degree of autonomy under Article 370 of the Indian Constitution, which was in effect until August 2019, when the Indian government revoked it. This autonomy included the right to a separate constitution, a separate flag, and laws that were distinct from the rest of India. However, in practice, the Indian government has been involved in suppressing the political and basic rights of the people of Jammu & Kashmir and denying them their right to self-determination.
The special status granted to Jammu and Kashmir under Article 370 of the Indian Constitution, which was revoked by the Indian government in 2019, had given the region a high degree of autonomy and protected its distinct identity. The revocation of this special status has led to widespread protests and resentment among the people of the region, who see it as an infringement on their rights and an attempt by the Indian government to suppress their political and cultural identity and right of self-determination.
The Indian government's handling of the situation in Jammu and Kashmir has also been criticized by international human rights organizations, who in their recent reports have highlighted how the Indian government has been involved in human rights violations of the people of Kashmir, through the use of excessive force, arbitrary arrests, and censorship of the media. International Human Rights Law forbids the unjustified deprivation of life. The right to life is embodied in Article 3 of the Universal Declaration of Human Rights, which is being flagrantly violated in Kashmiri. India has signed the International Covenant on Civil and Political Rights as well (ICCPR). Which hasn't prevented it from abusing the law, though.
When the Indian government removed Indian Occupied Kashmir's special status and sent thousands more troops to the area, the situation for the locals of Kashmir became much tougher. Additionally, India reverted to age-old slavery techniques by enforcing a curfew on the helpless population, cutting off the internet and telecommunications, and detaining political figures, leaving 1.47 billion people cut off from the outside world, devoid of fundamental human rights, and living in dread. Since the repeal of Article 370 and the ensuing curfew, there have been reports of nighttime raids in which youngsters have been kidnapped and tortured, as well as of women being harassed. Intentionally violating both international humanitarian law and human rights law, the Indian military has intentionally dismembered, injured, and several times murdered people during this forceful conquest. The Kashmiri diaspora in the UK and Europe observe "Black Day" on January 26th each year to protest the Indian government's illegal actions in Jammu& Kashmir. This day marks the anniversary of the Indian Constitution coming into effect in 1950, which provides a pretext for the formalization of Indian control over Kashmir, a region that has been the subject of ongoing conflict and human rights abuses. The diaspora uses this day to raise awareness about human rights abuses and the ongoing conflict in the region, and to call for self-determination for the people of Kashmir. They also call on the international community to break the status quo imposed by the fascist Indian government. For instance, the president of Tehreek-e-Kashmir UK president claimed that "the people of Kashmir have challenged India to take out the forces (one million) from the valley and then celebrate the republic day". Jammu & Kashmir salvation movement president Altaf Ahmed also call the UN for intervention to protect the rights of Kashmiris.
India has long claimed to be the world's largest democracy and a champion of human rights. However, it has a long history of human rights abuses and political suppression in the region of Kashmir. Despite India's claims of being the world's largest democratic state, it has been involved use of excessive force against peaceful protesters, the imposition of strict curfews and internet shutdowns, and the detention of political leaders and activists in the Kashmir region. The Indian government has also been criticized for its heavy-handed tactics in dealing with the insurgency in the region, which has resulted in widespread human rights abuses, including extrajudicial killings, torture, and enforced disappearances. The Indian government has also failed to provide the people of Kashmir with basic democratic rights, such as freedom of speech, freedom of the press, and the right to self-determination.
It is certainly true that the Indian government's actions in the region of Kashmir have been widely criticized for human rights abuses and the suppression of political dissent. The deployment of a large number of security forces in the region, along with heavy-handed tactics, have resulted in widespread human rights abuses and a lack of protection for the people of Kashmir. This is in contrast to the protection of basic human and democratic rights, which are supposed to be guaranteed to all citizens of India by the Constitution. How a democratic state can be the largest human rights violator? A self-proclaimed secular state which does not give the rights of minorities cannot be a democratic republic state.
The situation in Kashmir raises questions about the Indian government's commitment to protecting the rights of all of its citizens, regardless of ethnicity or religion. A democratic state should ensure that all citizens are protected and treated fairly under the law, but the actions of the Indian government in Kashmir suggest that this is not always the case. Similarly, a self-proclaimed secular state like India should ensure that all religious groups are treated fairly, but the Indian government has been criticized for its treatment of minority groups in the country, particularly the Muslim population of Kashmir.