Children Victims of Aggression
[yt_dropcap type="square" font="" size="14″ color="#000″ background="#fff" ] J [/yt_dropcap]une 4, the day when the United Nations is commemorating 'the International Day of Innocent Children Victims of Aggression', the agonies of the children of Indian administered Kashmir must not go unheard. The rights abuses and trauma faced by the children of Kashmir needs international cognizance and an urgent response.
On 27th April 2017, Sameer Ahmed Bhat (17) a class 12 student along with his school mates was peacefully sloganeering inside the campus of his school against the Indian state for killing Sabzar Ahmad Bhat, a local Hizbul Mujahideen commander. Indian paramilitary forces barged into the campus, fired indiscriminately and Sameer was hit in the head. His skull is fractured and the pieces of the skull bone have penetrated into his brain. He is battling for life at ICU of SMHS Hospital, Srinagar. He is critical and counting his days.
Earlier, in summer uprising of 2016, Insha Malik, a 9th class student lost her vision. Pellets pierced her eyes when Indian forces were target fired her as she was looking out from the first floor of her home. Besides Insha, dozens have lost their eye sight. The official data provided by the Srinagar based hospitals for the last year reveal that more than 500 pellet victims with ocular pellet gun injuries were students aged under-20.
Children's right to safe and secure education in Indian administered Kashmir is denied under different pretexts of law and order. Schools continue being used for military purposes and paramilitary forces are stationed in the educational institutions in contravention to the international law. More than 30 schools have been burnt in the last year.
To the utter disregard to international norms, the state is authoritatively declaring the closure of schools, colleges and universities on routine basis. In the last 30 day, educational institutions remained locked on government orders. The state fears the students' protests against their rights violations. Forces trample the campus boundaries and fire tear shells to weaken the resolve of students for their political rights.
Sexual abuse of children has been a systemic military practice under the Indian rule. From 13 years old rape victim of infamous Kunan Poshpora case to the rape of Asiya (17) and Nelofar (21) by the state forces. The rape and murder of Asiya and Nelofar caused a civil agitation and a collective revolt of the people in 2009. The voices went unheard and justice is yet a dream after 8 years.
Children continue to die under the Indian administration of Kashmir. Among the 145 civilian deaths in 2016 as reported by Jammu Kashmir Coalition of Civil Society (JKCCS), a human rights group that documents cases of rights violations in IHK, majority have been the youth. In 2010, 112 persons were killed when security forces fired at civilian protests in different places across Kashmir valley and more than half of the killed were the teen agers. They included the 17-year-old Taufail Mattoo who was killed by security forces on June 11, 2010 after they fired a tear gas canister at him. Tufail's death led to widespread protests and triggered massive summer unrest then. The political quagmire is eating young generation on regular basis.
The activities of pro freedom groups also lead to the crisis for children. Strike calls and long marches called by pro-freedom groups have always impacted the children free living and learning. The recruitments by the militant organisations has never found a bar of age, and children have been recruited to fight the Indian state. Faizan Ahmad, the youngest recruit to militancy, aged 15 was killed along with militant commander Sabzar Bhat on 29 April 2017.
There are fatherless children in Indian administered Kashmir. The records of internationally recognised body, Association of Parents of Disappeared Persons (APDP) reveal the number of disappeared persons around 8000, and decades have passed and the state has failed to reveal the whereabouts of their children. A new term, half widows has developed in IHK for women whose husbands have been subjected to enforced disappearance, and their children struggle to identify themselves as fatherless or orphans.
The conflicts around the world have inherent potential for disregard to children's rights. Like the conflicts elsewhere, the children of IHK have very high vulnerabilities to killings, torture, sexual abuses and denial of excess to stress free education. There is no death of data suggesting conflict induced problems of social disruption, harassment and intimidation, violations of civil and political rights, peer pressure faced in juvenile stage, loss of parents, post traumatic conditions and dissociative disorders among the teen agers in IAK.
The physical, mental and emotional abuses under the structures of occupation are, however yet to be recognised and addressed by the international community. No productive attempts to free children of Kashmir conflict from the pain and prejudice are being made.
While UN is commemorating June 4 with a concern, the sufferings of the Kashmiri children due to the aggressive nature of conflict must not go unrecognized.
The Kashmiri children feel deprived of the international attention and are losing faith in world institutions. The rising feelings of disregard by the global community is making the youth of IHK more aggressive and revolting. The students on streets fighting the forces with stones in their hands are the glaring example of how the behaviours are changing. World must intervene, no matter how the states contextualise the happenings.
On this day, there is an urgency to call upon India to ban pellet guns that have caused an epidemic of blind eyes and to stop the closure of schools and colleges and allow students the freedom to express their political opinions. Release of all the student prisoners and an end to the draconian laws like Public safety act must be ensured. India and Pakistan must engage in a productive conversation and resolve the seventy year old problem that has cost the children their future.
Already more than 80,000 people have died in this disputed region and three wars have been fought, delay in the conflict resolution shall only lead to more deaths and brutalities.
Accusations to Acknowledgement: The Battle of Article 63 A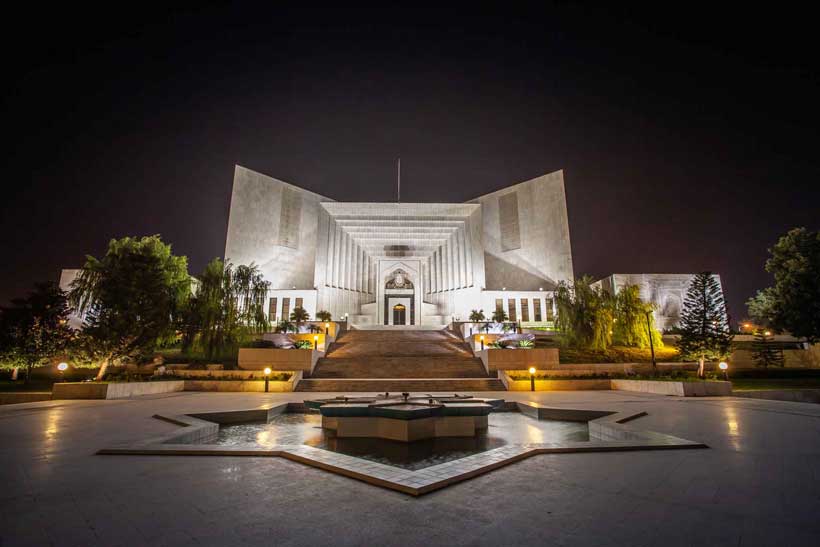 The weather is heating up. As the May is ending, Political temperatures are soaring. The fate regarding the country's political and economic stability will be measured in the upcoming days. Earlier, PDM built momentum by taking on institutions. Maryam Nawaz raised the temperature by targeting key personalities and institutions. Allegations were bursting against the institutions in all dimensions. Today, we witness reversal of roles. Accusations have been outflowing in every Jalsa by PTI. But now suddenly, the "accusations" turned into "acknowledgment". "Complaints" started transforming into "Compliments". Is it the change of narrative? Is it another U-turn? Or is it the restoration of confidence in the institutions? Where will this chaos end?
The Supreme Court's "decision" or as they say "opinion" or "binding" on Article 63 A has raised some pertinent questions on the status of CM Punjab election? In the interpretation of Article 63 A of the constitution, the Supreme court categorically condemns the practice of horse trading by calling it "a cancer afflicting the body politic". Supreme Court in its decision of 3-2 rejected the vote count of these dissident members against the party directives. So the future of the Chief Executive of Punjab is now under threat because it is contrary to what happened in National Assembly. The political instability continues and the situation is messy.
In light of this verdict, Hamza has a support of 172 MPAs in Punjab assembly but at the same time, he also has 4 dissenting members which draws the figure to 168. Now further moving ahead, PTI and alliance also has a collective figure of 168 votes minus 21 dissenting members. The situation here in Punjab is way too complex now. A support of 186 members is required for a clear majority in Punjab assembly to formulate a government. This current Punjab government can either fall through a governor led vote of no confidence or a Supreme court order. The governor even has a right to dissolve the assembly with his discretionary powers according to Article 112 (2) of the constitution. Supreme Court has already made its decision on cross voting against Party fiat. Now legal experts are interpreting the decision in their own dictionaries. What will happen in Punjab? What will happen on the federal level? Will there be an election call? If so, what will be the care taker setup? Will there be a fresh mandate? Who will make the hard economic decisions? Lot needs to be answered in these crucial times.
From "My judges disappointed me" to "Thankyou Supreme Court", a lot has happened and a lot is ready to take place. Islamabad is full of gossips, interpretations, whispers and predictions these days. There is something seething under this political turmoil. The Red zone is under a lot of pressure whether politically or economically. Pre – Elections, Elections and then Post elections, we have a lot of consequences of a lot of hard decisions. But hard decisions need to be taken. Question is who is ready to make the hard choices? Be Afraid!!
The sizzling "Political Matrix"; What will happen now?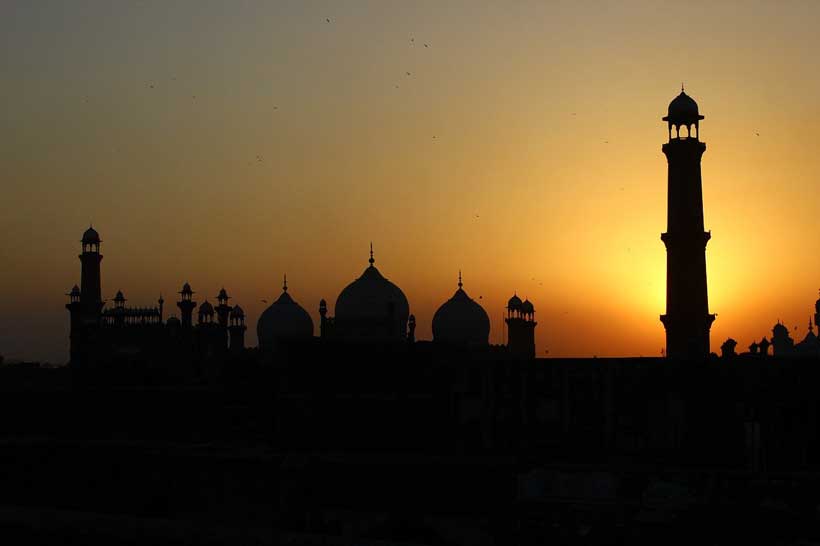 Politics in Pakistan is unfortunately leaving scars that will fade away not that easily. Islamabad today is wrapped in thick political clouds since past few weeks. These last few weeks have altered all assumptions and calculations in the national political matrix. While the political landscape today is sizzling with intensity, aggression and strain the economy is shattering every day. Who is to blame for? What will happen now? And will sanity prevail?
The entire edifice of the "conspiracy mantra" which even made PTI commit violation of the constitution stands demolished today. It was one of the worst advices Imran khan could ever get from his party among the list of many others. Sadly he made his entire politics captive to this conspiracy myth. But today no one questions them on the impact it had on our foreign policy. US today feels betrayed, Saudis not ready to give aid, Chinese worried about their stakes and it continues. So diplomatically this conspiracy mantra has damaged Pakistan like anything.
Imran Khan's followers see nothing wrong in what he says and what he does. They absolutely reject all the facts, all the logics and embrace the rhetoric which is fuelling more today with a greater intensity. Imran khan is leading this campaign more aggressively. Khan very well knows that bringing large crowds to Islamabad will have an impact only if there is some kind of aggression. The leaders on different occasions already hinted towards an aggressive March. He very well realizes that the figure of 2.5 Million is unrealistic but keeping in view the size of Islamabad, 0.1 Million crowd will even be perceived as a bigger crowd. So can he force the early elections at this stage? How will the government react to it? For instance let's accept this narrative that the pressure of crowd aids PTI in getting an early election call and PTI wins it. So now what next? How will you deal with the mighty US? The economy is already sinking. You need aid to feed it but no one is providing you that. Then how will you stop dollar from going above 200? How will you provide relief from the soaring fuel prices when you won't have money for a subsidy even? Forget about one lakh jobs and 50 lakh houses.
From the past few weeks we haven't heard any PTI leader telling any economic plan or any diplomatic plan to revive relations. How will you deal with the IFI's, World Bank & IMF when they're all US controlled and as per your narrative you won't accept "Amreeka ki Ghulami" or USA's dictatorship.
So now what options the present regime has? The government would of course like to stop this building dangerous momentum of "Azadi March". They would not like any big clash in Islamabad which results in bigger mess and chaos. The PDM government also has a much bigger fish to deal with, the same sinking economy. They came into power with this narrative to fix economy as former Premiere was unable to do it. The key cabinet members made more than two different official visits. The instructions are coming from London today as a decisive power so who will run the government? Who will run the system? Will the IMF aid? What will be the upcoming budget about? This upcoming budget is a bigger risk for this government along with an already announced to Long march call. Khan has already played a dangerous narrative especially with the blame of another conspiracy being made about his Life.
The stakes, the narrative and the politics of every party is at risk today. But above that, Pakistan is at risk. The dread is in the air. The end of May will be heated ferociously in Islamabad, whether politically or meteorologically.
Sri Lankan economic crisis and the China factor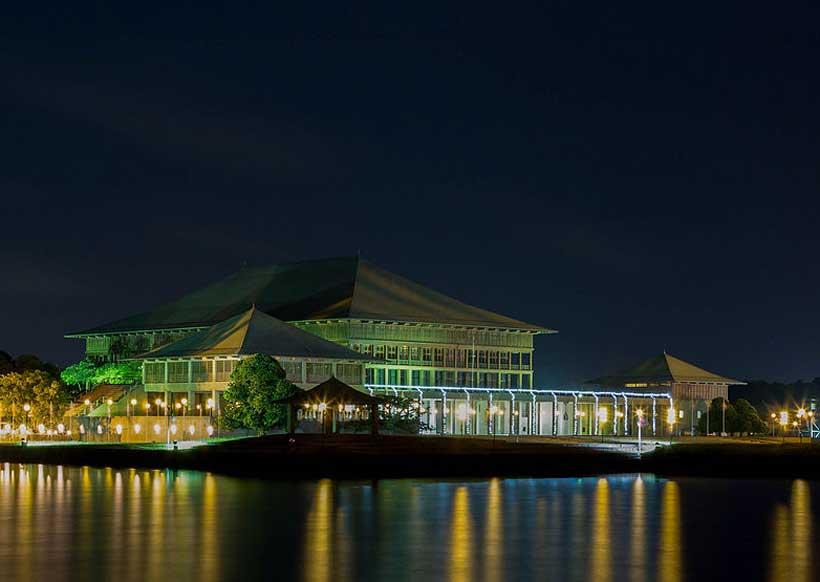 After the resignation of Mahinda Rajapaksa, Ranil Wickremesinghe, who is the sole member of the United National Party (UNP), was sworn in as Sri Lankan Prime Minister on Thursday, May 12, 2022. Wickremesinghe will be holding the position of Sri Lankan PM for the sixth time. While the new Sri Lankan PM is a seasoned administrator, the task of restoring even a modicum of normalcy to the island nation's economy, which is currently facing its worst economic crisis since its independence in 1948 seems to be a Herculean task (Wickremesinghe has clearly indicated, that his first task will be ensuring the supply of electricity, diesel and petrol to the people).
The grave economic crisis, which has resulted in acute shortage of food and essential commodities have brought ordinary people on the roads and demonstrations have resulted in violence and loss of lives (the Sri Lankan President had to declare a state of emergency twice first last month and then earlier this month). There had been a growing clamor for the resignation by President Gottabaya Rajapaksa but Wickremesinghe was sworn in after the exit of Mahinda Rajapaksa (protests have been carrying on even after the swearing in of Wickremesinghe)
During his previous tenure, Wickremesinghe had tried to reduce Sri Lanka's dependence upon China, and in his current tenure he will be compelled to do the same. He had also been critical of the previous government for not approaching the IMF for assistance (Wickremesinghe has been repeatedly accused of being pro-west and having neoliberal leanings by many of his political opponents).
It would be pertinent to point out, that the PM had also batted for a coordinated regional response, by SAARC vis-à-vis the covid19 pandemic. The new Sri Lankan PM has also been an ardent advocate of improving ties with India.
While it is true, that Sri Lanka finds itself in the current situation due to economic mismanagement and excessive dependence upon the tourism sector (which faced a severe setback as a result of covid 19), it is tough to overlook the level of debts piled vis-à-vis China, and the fact that the Island nation was following China's model of economic growth with a focus on big ticket infrastructure projects.
Another South Asian nation — Pakistan which witnessed a change last month where Shehbaz Sharif took over as Prime Minister, replacing Imran Khan, also faces daunting economic challenges. Pakistan's foreign exchange reserves were estimated to be a little over $ 10 billion on May 6, 2022 and the Pakistani Rupee fell to its all time low versus the US Dollar on Thursday, May 12, 2022. Shehbaz Sharif ever since taking over as PM has repeatedly reiterated the importance of Pakistan's ties with China and the Foreign Minister Bilawal Bhutto in a conversation with his Chinese counterpart alluded to the same, with Pakistan's Foreign office in a statement released after the conversation between Bhutto and Wang Yi said:
"underscored his determination to inject fresh momentum in the bilateral strategic cooperative partnership and add new avenues to practical cooperation".
Yet, China has categorically said that it will not provide any financial assistance until Pakistan resumes the IMF aid program. Pakistan has been compelled to look at other alternatives such as Saudi Arabia and UAE, which have also said that without the revival of the IMF program aid will not be possible. Only recently, Chinese power companies functioning under the umbrella of the China Pakistan Economic corridor (CPEC) have threatened to shut down their operations if their dues (to the tune of 1.59 billion USD) are not cleared. China had also reacted very strongly to the terror attack on Karachi University in which three Chinese teachers lost their lives, this is the second such attack after 2021. China in recent years had also indicated to Pakistan, that it was not happy with the progress of the China Pakistan Economic (CPEC) project. The current government in Pakistan has repeatedly pointed to this fact.
One point which is abundantly clear from the economic crisis in Sri Lanka as well as the challenges which Pakistan is facing is that excessive dependence upon China has disastrous consequences in the long run. If one were to look at the case of South Asia, Bangladesh has been astute by not being excessively dependent upon China – it has maintained robust economic relations with India and Japan. Given the changing economic situation it is becoming increasingly important for developing countries, especially in South Asia, to join hands to confront the mounting challenges posed by excessive dependency upon China. US, Japan and western multilateral bodies and financial institutions need to find common ground and provide developing countries with an alternative economic narrative. It is also time for India along with other countries in the South Asian region to find common ground and focus on robust economic cooperation.