Global Pension Timebomb: Funding Gap Set to Dwarf World GDP
[yt_dropcap type="square" font="" size="14″ color="#000″ background="#fff" ] T [/yt_dropcap]he world's six largest pension systems will have a joint shortfall of $224 trillion by 2050, imperiling the incomes of future generations and setting the industrialized world up for the biggest pension crisis in history.
To alleviate the looming crisis, governments must address the gaps in access to the pensions system and ageing populations as they are the key sources of the widening pension gap. These are the main findings of the new World Economic Forum report, We'll Live to 100 – How Can We Afford It?, released today, which provides country-specific insights into the challenges being faced at a global level and potential solutions.
"The anticipated increase in longevity and resulting ageing populations is the financial equivalent of climate change," said Michael Drexler, Head of Financial and Infrastructure Systems at the World Economic Forum. "We must address it now or accept that its adverse consequences will haunt future generations, putting an impossible strain on our children and grandchildren."
The report is the latest study to calculate the impact of ageing populations on the pension gap in the world's largest pension markets, which include the United States, United Kingdom, Japan, Netherlands, Canada and Australia (for more details please see the appendix to this release). The gap in those markets is the largest in the US, where a current shortfall of $28 trillion is projected to rise to $137 trillion in 2050. The average gap in the six markets combined is calculated to reach $300,000 per person. The total gap for all 8 markets in the study (which further includes China and India, which have the world's largest populations) will reach a total of $400 trillion by 2050. All numbers are summarized in the graph below:
The savings gap resembles the amount of money required in each country (including contributions from governments, individuals and employers) to provide each person with a retirement income equal to 70% of their pre-retirement income. Outgoings such as personal savings and tax are often reduced in retirement and targeting 70% of pre-retirement income, in line with OECD guidelines, is a crude guide to provide people with a similar standard of living in retirement as they had before retirement.
For low-income earners the 70% target will not be sufficient and could result in poverty unless savings are increased. The funding gap will continue to grow at a rate higher than the expected economic growth rate, often 4%-5% a year, driven in part by ageing population effects: a growing retiree population who are expected to live longer in retirement.
"The retirement savings challenge is at crisis point and the time to act is now," said Jacques Goulet, President, Health & Wealth at Mercer, the lead collaborator for this initiative. "There is no one 'silver bullet' solution to solve the retirement gap. Individuals need to increase their personal savings and financial literacy, while the private sector and governments should provide programmes to support them."
The report suggests five high priority actions that governments and policy-makers should take to adapt pension systems to address the challenges:
Review normal retirement age to increase in line with life expectancies. For countries where future generations have a life expectancy of over 100 [3], such as the US, UK, Canada and Japan, a real retirement age of at least 70 should become the norm by 2050.
Make saving easy for everyone. A good example is the recent reforms in the UK where 8% of earnings will be automatically contributed to pension savings accounts for each individual from 2019. This initiative to automate the act of saving so far has boosted savings for 22- to 29-year-olds and low-income workers, and is estimated to create $2.5 billion in additional pension savings each year.
Support financial literacy efforts – starting in schools and targeting vulnerable groups. Financial literacy education should be offered throughout people's careers to raise awareness of the importance of saving. A good case study is the media campaign executed in Singapore for the launch of CPF LIFE, the national annuity scheme that focused on translating a simple message easily understood by the average person.
Provide clear communication on the objective of each pillar of national pension systems and the benefits that will be provided. This would give individuals an understanding of the level of income they can expect from government and mandatory occupational systems and whether they need to accumulate their own individual savings to "top-up" income provided from national systems.
Aggregate and standardize pension data to give citizens a full picture of their financial position. A good example is Denmark, where an online dashboard collates pension information to provide individuals with a holistic view of their different pension savings accounts.
The report emphasizes that governments and policy-makers have a central role to play in reforming pension systems to ensure we can adapt to societies where living to 100 is commonplace.
"Because retirement outcomes unfold slowly over decades, emerging problems are very hard to see and are virtually unchangeable once they occur," said Robert Prince, Co-Chief Investment Officer, Bridgewater Associates and part of the World Economic Forum's Retirement Investment Systems Reform Project Steering Committee. "Good outcomes require effective approaches and good decisions applied consistently over decades. Ineffective actions taken over decades will put a weight on society and economies that will be virtually impossible to lift once it occurs. Given ageing populations and increasing lifespans, effective reforms are required now."
The report was prepared by the World Economic Forum in collaboration with Mercer, a global consulting leader across health, wealth and careers.
High-Growth Firms: Facts, Fiction, and Policy Options for Emerging Economies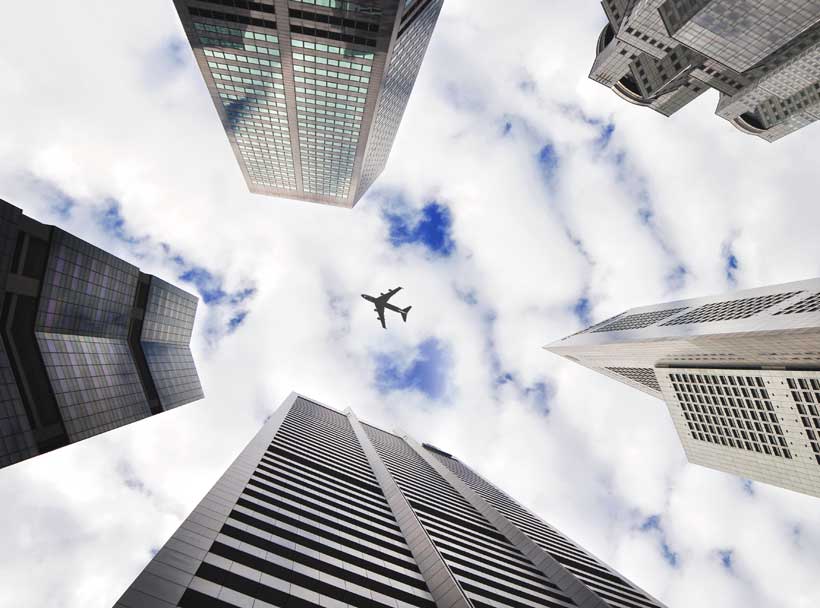 Policies to create jobs, promote entrepreneurship and growth are key priorities for many emerging economies. Designing and implementing reforms is particularly challenging as policy makers attempt to strike a balance across sectors, firm size and incentives that can sustain growth in a rapidly changing global economy. High-growth firms (HGFs)–accounting for approximately 3-20 percent of the manufacturing and service industries—are of particular interest as a growth model considering their contribution to more than 50 percent of new jobs and sales in in these sectors. Analysis of high-growth firms in Brazil, Côte d'Ivoire, Ethiopia, Hungary, India, Indonesia, Mexico, South Africa, Thailand, Tunisia, and Turkey is offering evidence that challenges some of the conventional views defining HGFs and the sectors where they can prosper.
A commonly shared view of a typical high-growth firm is a small start-up in a high-tech sector that grows rapidly over a sustained period through some favorable quality inherent to the firm—a new advanced technology, a brilliant marketing innovation, or an extremely capable staff.   Using this lens, it is not uncommon for many policy makers to seek selective targeting of firms perceived as having the potential for high growth and providing them with access to financial and technical resources to realize this potential.
A new report by the World Bank Group, High Growth Firms: Fact, Fiction and Policy Options for Emerging Economies, looks at the characteristics of high-growth firms; drivers of high-growth; and what this means for policymakers beyond a selective bias.
According to the report, high-growth firms are young but not necessarily small. HGFs firms tend to be younger than the average firm. Although for many, the high-growth episode begins after the start-up phase. Start-ups account for about 40 percent of all HGFs in Brazil, Cote d'Ivoire, Ethiopia, and Hungary, and around 30 percent in Indonesia.  Also, high-growth firms in developing countries are not necessarily small. Many are larger than the average firm at the beginning of a high-growth episode such as in Indonesia, where nearly half of HGFs employed more than 50 workers. It is also not surprising that HGFs end up larger at the end of the high-growth episode. With the exception of Hungary, HGFs in all countries included in the analysis end up being at least 4 percent larger than an average firm after the high-growth episode.
High-growth firms are found in all types of sectors and locations. It is a common misconception that HGFs are found in only high-tech industries. In fact, these firms exist in all types of sectors and operate across a range of locations. The experience across the different regions bears no clear cross-country pattern indicative of target sectors with a greater chance of observing HGFs. Sectors with a more knowledge or technology-intensive profile often exhibit higher than average HGFs, but so do other sectors that are substantially less high-tech. For example, in Hungary, HGFs are more prevalent in knowledge-intensive services. However, in Mexico the number of HGFs is particularly high in computers, electronics, electric appliances, and communications, measurement, and transportation equipment – but also in in textiles.
High firm growth is short-lived and episodic. It is difficult for firms to sustain high growth. As a matter of fact, the likelihood of a repeated episode, either immediately or later in the firm's life cycle, is low. Some firms transition from high growth to low growth or vice versa, while many others exit the market altogether following a high-growth episode. Evidence in the report strongly validates this insight. For example, in Tunisia, more than one-third of firms that were in business between 1996-2009 achieved HGF status at least once.  However, just 0.01 percent of firms experienced high-growth continuously throughout the same period.
What drives growth?
Innovation, network economies, managerial capabilities and worker skills and global linkages contribute significantly to the probability of a high-growth episode.
Innovation can strengthen firm growth. In India, service firms that introduce new products and export are significantly more likely to experience a high-growth episode.  In addition, high-growth events in manufacturing and services are driven by persistent rather than occasional R&D, and by firms that conduct R&D to reach external rather than exclusively domestic markets.
Agglomeration and network economies offer learning and specialization opportunities due to greater firm density. This is an important factor in determining the likelihood of being an HGF. For example, Ethiopian plants located in or close to large urban centers have a greater opportunity of attaining high-growth status vis-à-vis the ones located farther away.  In Thailand firms that are more connected with others via ownership networks are also more likely to experience high growth.
External market linkages as measured by a firm's exporting status, share of exporters or FDI recipients in a given location or sector, or imports of technology have contributed to high-growth patterns for firms in India, Hungary, Mexico, and Tunisia.
Firms that pay higher wages have a greater likelihood of subsequently attaining high growth – reflecting the key role that human capital plays in firm performance. The contribution of founding managers and employees is found to be critical in determining future firm growth in Brazil.
Despite increasing trade tensions business confidence in Asia Pacific remains high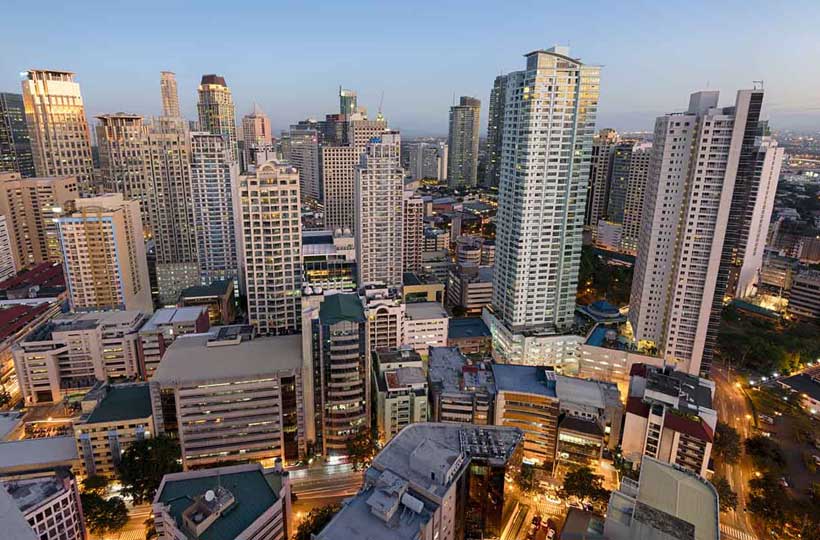 Business leaders across Asia Pacific remain confident that their companies revenues will grow over the next 12 months despite increasing trade frictions.
In its latest survey of 1189 business leaders across the 21 Asia-Pacific Economic Cooperation (APEC) economies, PwC found that 35% were very confident of revenue growth, down slightly from 37% a year ago, while a net 51% plan to increase investments over the next year.
PwC carried out the survey in the lead up to the APEC CEO Summit which takes place this week in Port Moresby, the capital of Papua New Guinea.
Business leaders in the United States and Thailand were among the most confident, with 57% and 56% 'very confident' of revenue growth while respondents in China and Mexico – two of the largest trading partners with the US – showed below average confidence.
Following the imposition of further tariffs between the US and China in September, a second survey of 100 business leaders in the US showed a majority (69%) expect a positive impact on their revenues from tariffs and only 27% expect a negative impact from tariffs on company costs.
In addition to being positive on revenue growth, a net 51% of business leaders are planning to raise levels of investment, up from 43% two years ago. The biggest winners across APEC for foreign investment will be Vietnam, China, The US, Australia and Thailand, with Australia entering the top five investment destinations as a new entry among respondents, and Indonesia dropping out of the top five this year.
Business leaders are also looking beyond the largest markets for future investment targets. When asked which APEC economy (beyond the US and China) has the right conditions to spark the next fast-growing 'unicorn' start up, Singapore and Japan top the list.
"While business leaders do not like uncertainty in any aspect of business, let alone flows of trade, they are learning to adapt to the new reality and finding ways to grow and thrive," said Raymund Chao, Chairman of PwC, China. "While around a fifth of the business leaders we spoke to had experienced new barriers to trade this year the number of CEOs who are seeing new opportunities coming out of the new trade arrangements has doubled over last year.
"While there are winners and losers in any trade war, our research clearly shows that businesses are uncovering new paths to growth".
The market for employment is also looking positive with 56% of business leaders creating more jobs and only 9% actively reducing headcount as a direct impact of technology on their workforce.
However, the right talent is not always readily available with 34% of business leaders struggling to find the people that they need with the right skills and experience. The gap is felt acutely across science, technology, engineering and maths (STEM) skills with 65% of business leaders stating that their governments need to do more to train STEM professionals and only 14% feeling their government is doing enough in this area.
This sentiment is also reflected when business leaders were asked what could be done to make growth more inclusive for more people across APEC. The number one factor that business leaders identified was expanded access to high-quality education at all levels followed by improved transport.
"The issues of training and education are very clearly on the top of the agenda for business leaders in APEC, giving a clear message to heads of state as they meet this week in Port Moresby about what more help could be done for business to secure long term success," said Raymund Chao.
APEC business leaders are also very well aware of the need to invest more in becoming digital. With the internet economy projected to reach over US$200 billion in Southeast Asia alone by 2025, the top investment priority for business leaders is digital customer interactions closely followed by digital skills for their workforce.
Business leaders also know they need to do more when it comes to being digital. Only 15% of business leaders describe their use of Artificial Intelligence (AI) as highly competitive while 33% are not making use of AI at all. Those companies that describe themselves as highly competitive at AI are clear what they need to do to build on their perceived lead: increase investments, build more capability in AI and invest in local start-ups.
But while technology can provide part of the answer to sustainable growth, it is also presenting challenges in the new trade environment with moving data across borders identified as the area where businesses have experienced the biggest increase in new barriers in the last year – 20% – up from 15% in 2017.
"As APEC's businesses become more digital and embrace new technologies such as AI, data flows will increasingly become the fuel that will drive global trade. Dealing with concerns about increased barriers to data flow will remain a priority for business for some time," added Raymund Chao.
Oil Market Report: Heeding the warnings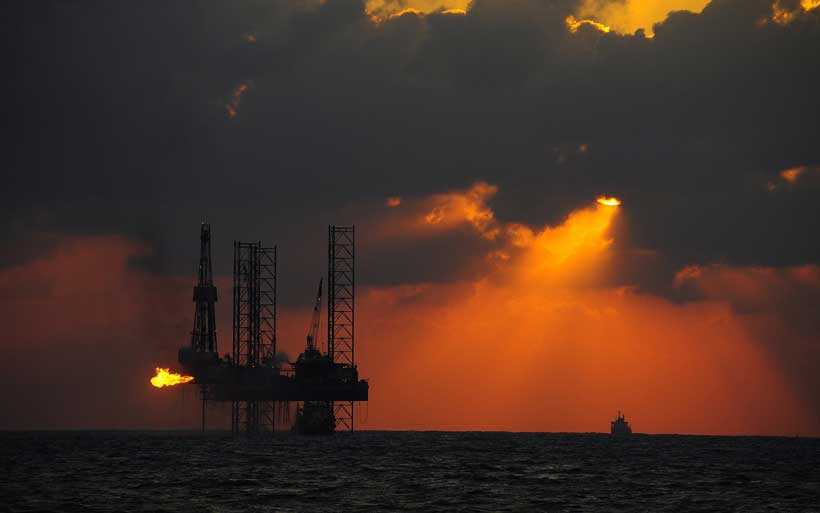 In last month's Report, we noted that since the middle of the year oil supply had increased sharply, with gains in the Middle East, Russia and the United States more than compensating for falls in production in Iran, Venezuela and elsewhere. New data show that the pace has accelerated, and this higher output, in combination with Iranian sanctions waivers issued by the US and steady demand growth, implies a stock build in 4Q18 of 0.7 mb/d. Already, OECD stocks have increased for four months in a row, with products back above the five-year average. In 1H19, based on our outlook for non-OPEC production and global demand, and assuming flat OPEC production (i.e. losses from Iran/Venezuela are offset by others), the implied stock build is currently 2 mb/d.
In the August edition of this Report we described the replacement of Iranian and Venezuelan barrels as "challenging", and that there was a danger of prices rising too high too fast. Producers have heeded the warnings and more than met the challenge and today, the Big Three, Russia, Saudi Arabia and the United States, all see output at record levels. Total non-OPEC production in August, the latest month for which we have consolidated data, was 3.5 mb/d higher than a year ago, with the United States contributing an extraordinary 3.0 mb/d. Russia's crude output has hit a new record of 11.4 mb/d, with companies suggesting that they could produce even more.
In early October, the price of Brent crude oil reached a four-year high above $86/bbl, reflecting the legitimate fears of market tightness. In our view, this was a dangerous "red zone" and it justified calls for producers to raise output. Today, the price has fallen to a more reasonable level close to $70/bbl, well below where it was in May before the US announced its change of policy on Iran. Lower prices are clearly a benefit to consumers, especially hard-pressed ones in developing countries that are suffering from the additional handicap of weak national currencies. For now, forecasts of oil demand growth remain solid with an increase of 1.3 mb/d this year and an increase to 1.4 mb/d in 2019, even though the macro-economic outlook is uncertain.
We should also recognise the interests of the producers. For many countries, even though their output might have increased, prices falling too far are unwelcome. Ministers from the Vienna Agreement countries will meet in early December, but we have already seen suggestions from leading producers that supply could be cut soon if customers, seeing ample supply, rising stocks, and slumping refining margins, request lower volumes.
Although the oil market appears to be more relaxed than it was a few weeks ago, and there might be a sense of "mission accomplished" that producers have met the challenge of replacing lost barrels, such is the volatility of events that rising stocks should be welcomed as a form of insurance, rather than a threat. The United States remains committed to reducing Iranian oil exports to zero from the 1.8 mb/d seen today; there are concerns as to the stability of production in Libya, Nigeria and Venezuela; and the tanker collision last week in Norwegian waters, although modest in impact, is another reminder of the vulnerability of the system to accidents.
The response to the call by the IEA and others to increase production is a reminder that the oil industry works best when it works together. Regular contacts between key players are essential in creating understanding, and even though oil diplomacy has succeeded so far this year, it needs to be maintained to ensure market stability.